Tis', the season for a good holiday cocktail, don't you say? Cue the fireplace, holiday tunes, and bring out the eggnog! This month we are bringing back Friday cocktails in our holiday edition. Your so welcome. Our gift to you.
Every year, my littlest sister and I spend a weekend afternoon making homemade peppermint chocolate bark for family and friends. We have been doing this since she was little. Now that she is over 21, we have incorporated a fun holiday cocktail to the mix. This year, we are doing a spiked eggnog. I never dabbled into the eggnog world due to all the dairy in there. Now that there are so many options for dairy-free peeps like me, we had to give it a whirl. I must say, it was really good. I'm now riding the eggnog wave. Well, the diary-free eggnog wave.
Let's make the spirits brighter with this Spiked Eggnog (diary-free).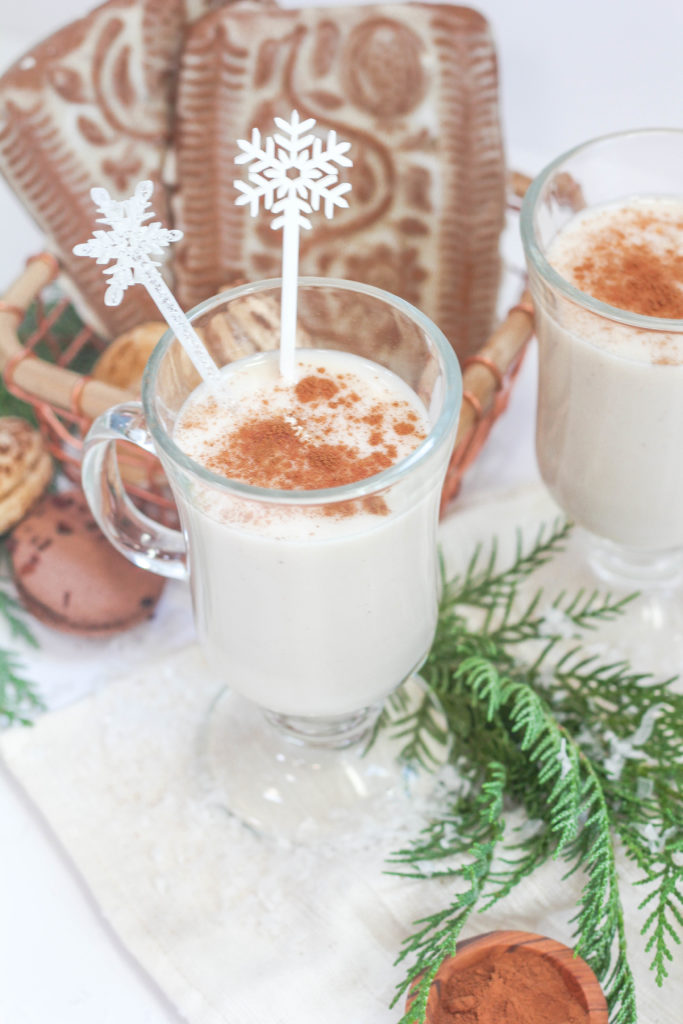 Spiked Eggnog
Ingredients
6 cups of coconut milk (about three cans)
6 egg yolks
¼ cup (or more, its is the holidays) spiced rum or brandy
One tablespoon of vanilla (splurge for the good vanilla)
¼ cup honey or cane sugar
½ teaspoon fresh ground nutmeg
½ teaspoon of ground cinnamon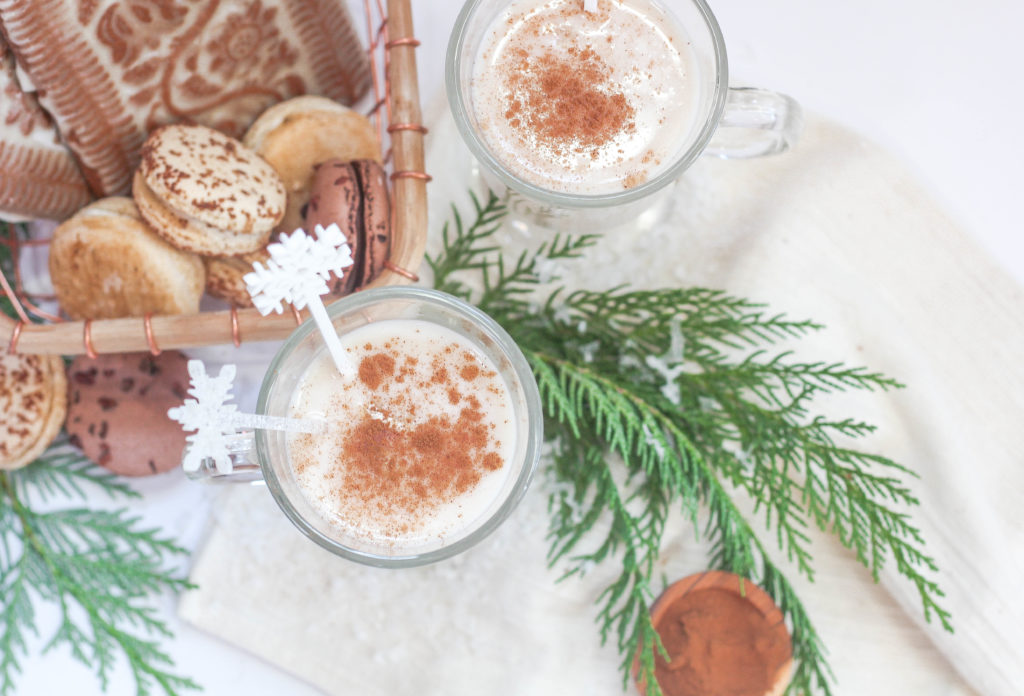 Snowflake Cocktail Stir Stick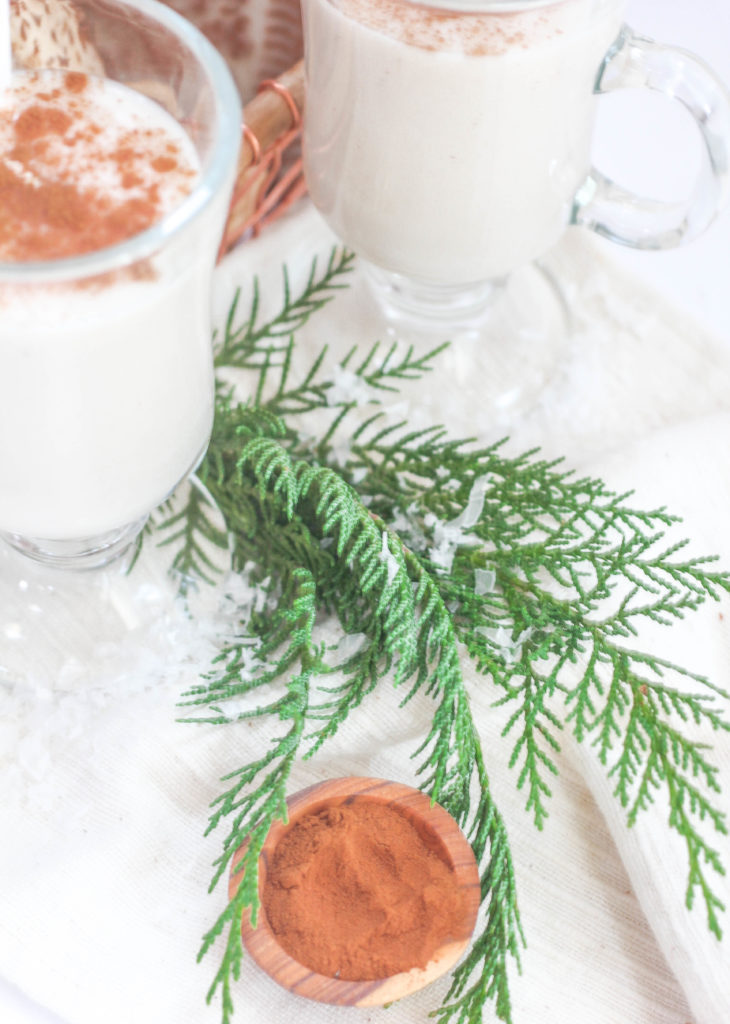 Heat coconut milk and vanilla until warm in a medium saucepan. Whisk or blend in the blender the egg yolks, sugar, and spices. Slowly add in about half of the coconut mixture to the egg yolks to warm it and then add the whole mixture back into the saucepan. By slowly, I mean slowly, you don't want scrambled eggs. Bring up to low heat and whisk until barely starting to thicken. Stir in rum or brandy and serve hot or cold. Sprinkle a little cinnamon and nutmeg on top for garnish. For extra yumminess, top with whipped cream.
If serving at a party, be sure to add that extra touch of the holidays with some festive cocktail stir sticks. Our favorite are from
Nic Roc
, check her out. You can get custom ones or pick from her fun
collection
.