Since I have been doing the gift wrapping post for some years now, if you are a loyal follower you know it is one of my favorite things to do this time of year! This year I wanted to be a little funky, even though my favorite combo is craft paper a simple ribbon and some pine branches… It's good to step outside of the box and see what else is out there.  One of my favorite paper places in the world is…yup you guessed it Paper Source!  I mean they have the prettiest paper and use the best combination of color.  They are classic, funky and vintage all at the same time. Plus they have the best greeting cards evvveeerrrr!!!  So this year I went to Paper Source and got some paper and ribbon to show off my gift wrapping skills.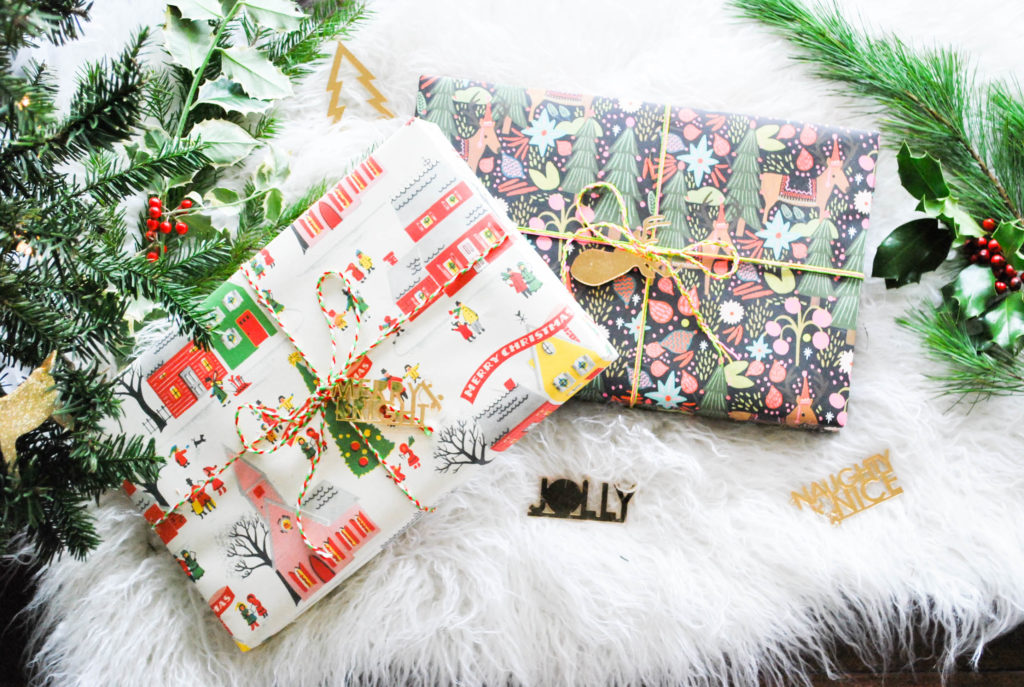 Here is my throwback with with the cute little vintage Christmas scene and the braided yarn.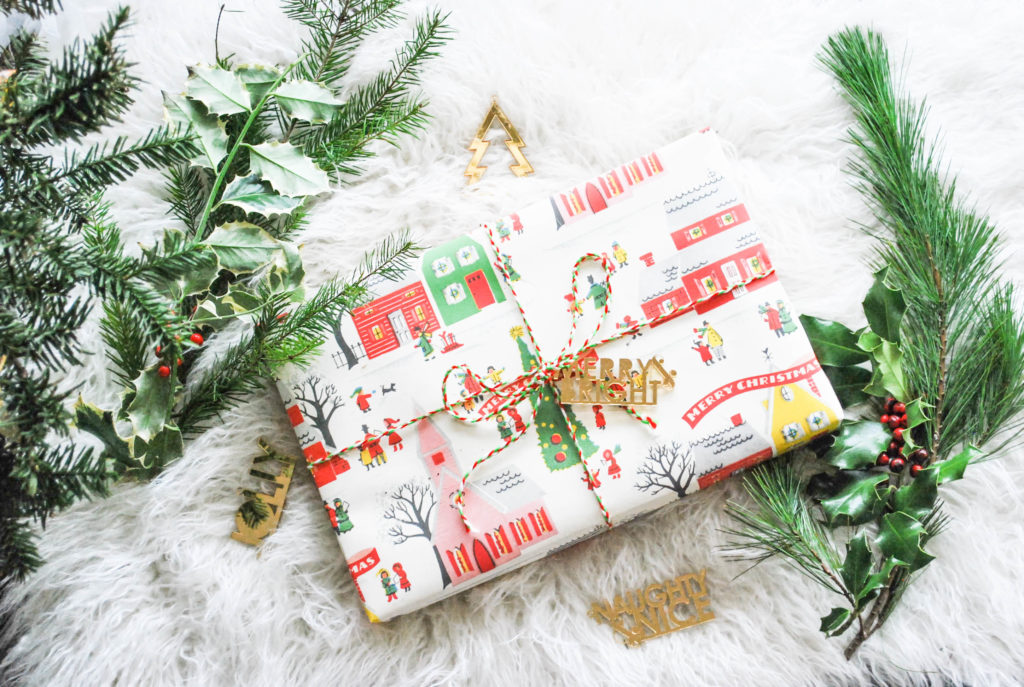 The other little detail are these acrylic gift tags done by our girl Nic Roc Designs.  They add the perfect, yet unique touch to your gift.  People will flip at the detail, I'm telling you.  You have to check out her shop here for an array of gift tags, perfect to adorn your gifts with this season.
Next is my funky donkey Christmas paper lol… I love the idea of black, hot pink and blue on my wrapping paper, mixed with a traditional tree here and there.  So I also went with some pink, yellow and green hemp ribbon on this one. I didn't want to take away from the beautiful detail of this paper.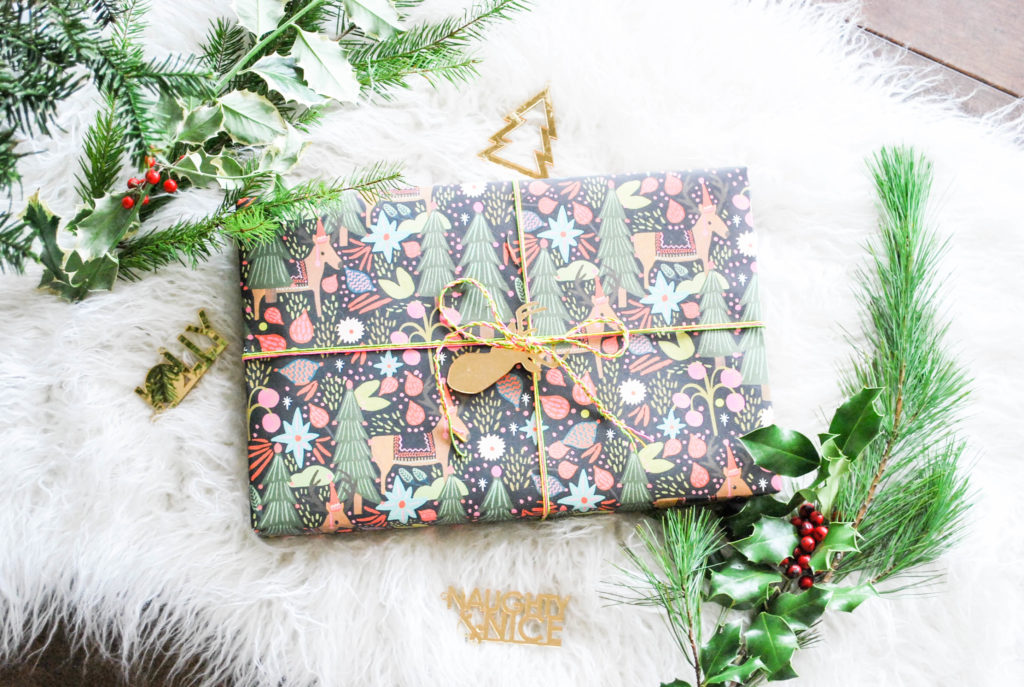 Then for my gift tag I went with the stag for sure.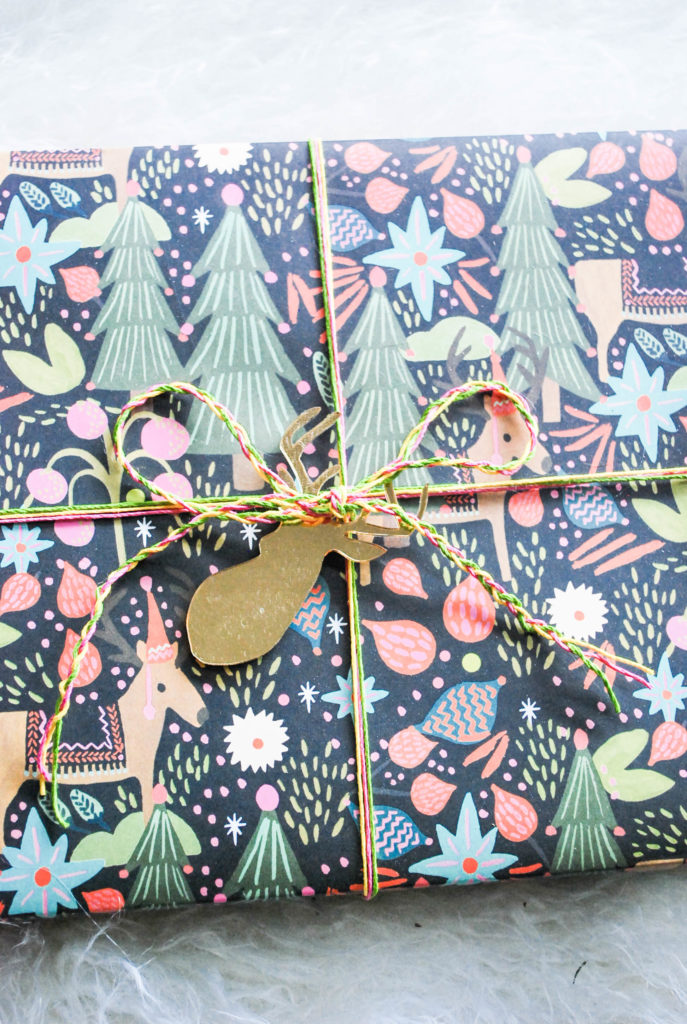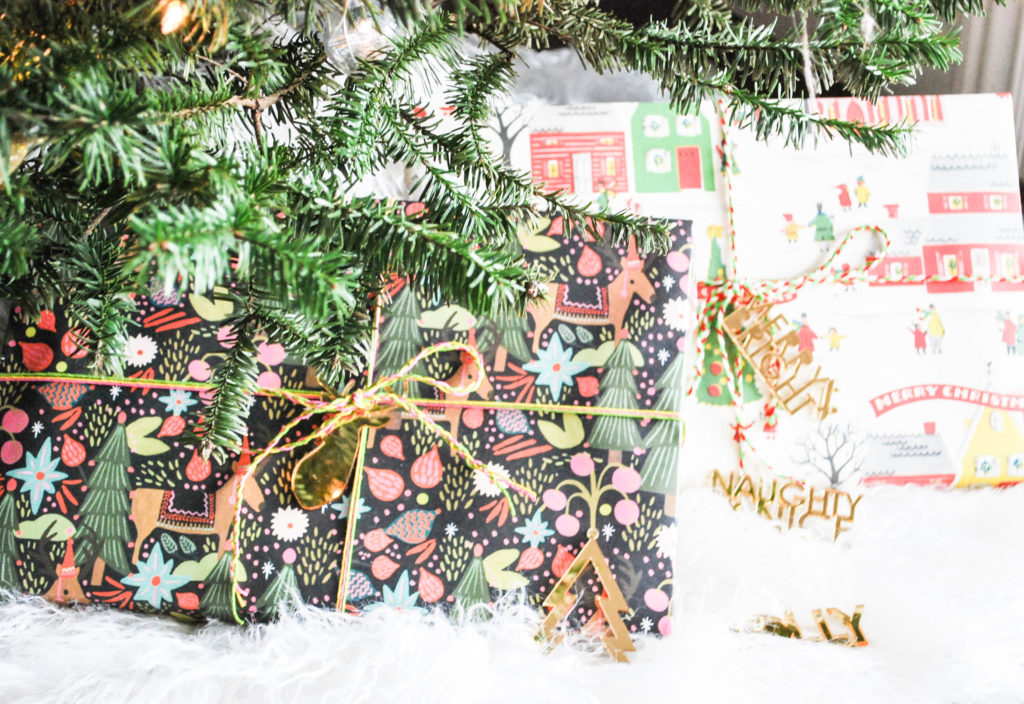 Hey so I hope I'm making you run out to Paper Source for some kick ass paper and ribbon, and don't forget your gift tags from Nic Roc!!
Happy Christmas peeps!!
Peace, Leah