Aside from the tree, the mantle is probably top two focal points that you will be decorating for the holidays. There are so many ideas on how to decorate the mantel, the ideas off Pinterest are countless. But for me, I like to go the simple route with adding foliage and pretty flowers. Plus, cute signs! Us Beijos ladies, always love a good sign!
Photos by Dayna Studios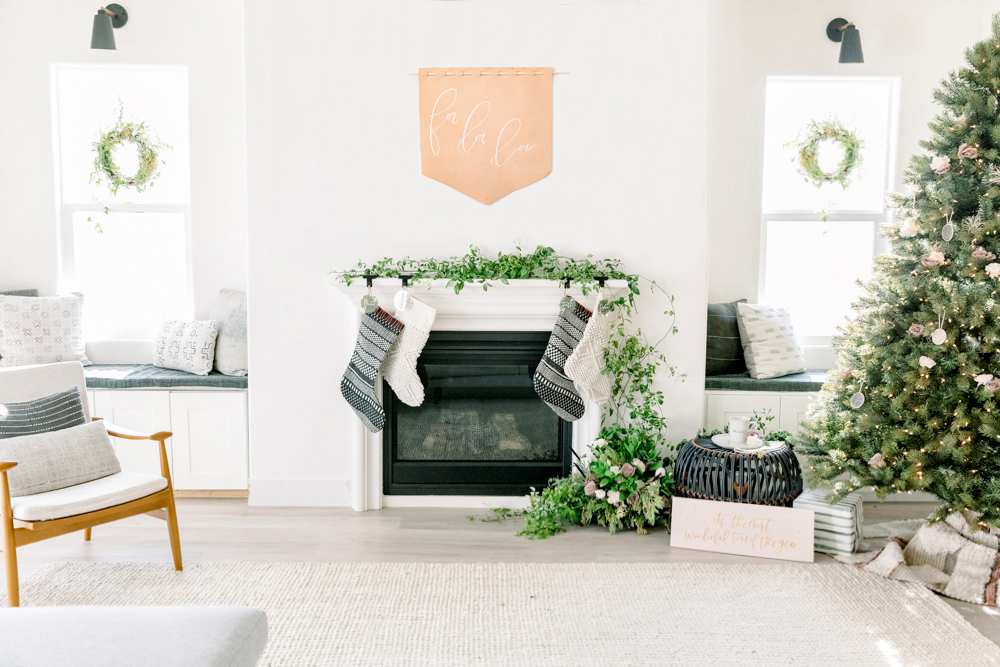 Now, I will fully admit, I might have had a couple of different rounds of stockings for my family. But in my defense, we moved into a new home, which means new vibes. This year, I think I found the keepers.
It's all about Magnolia and their great monochromatic holiday decor pieces for me, like the Mikey and Hadley stockings.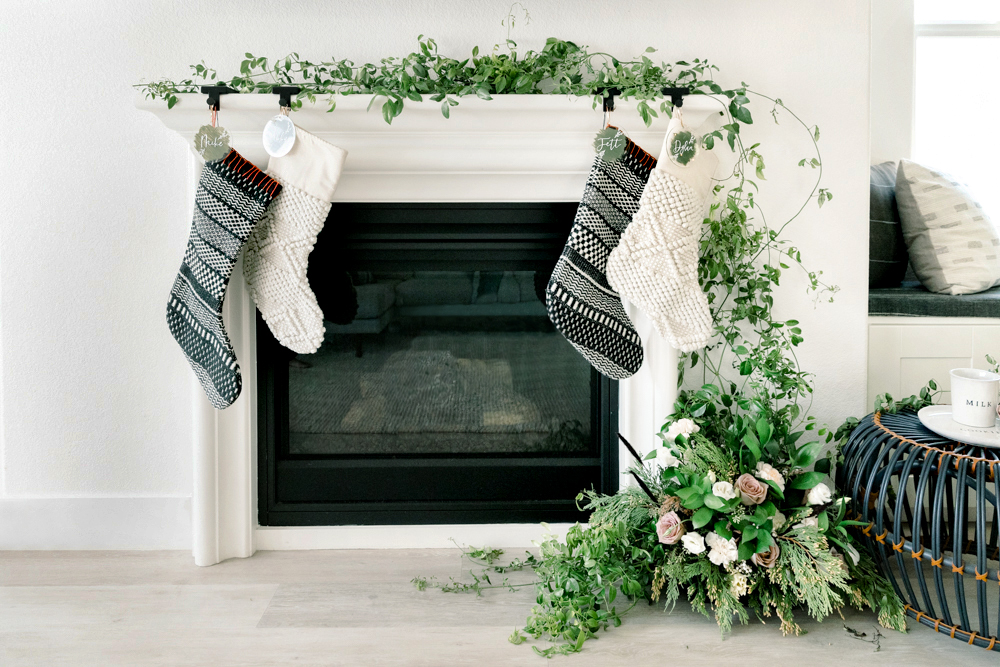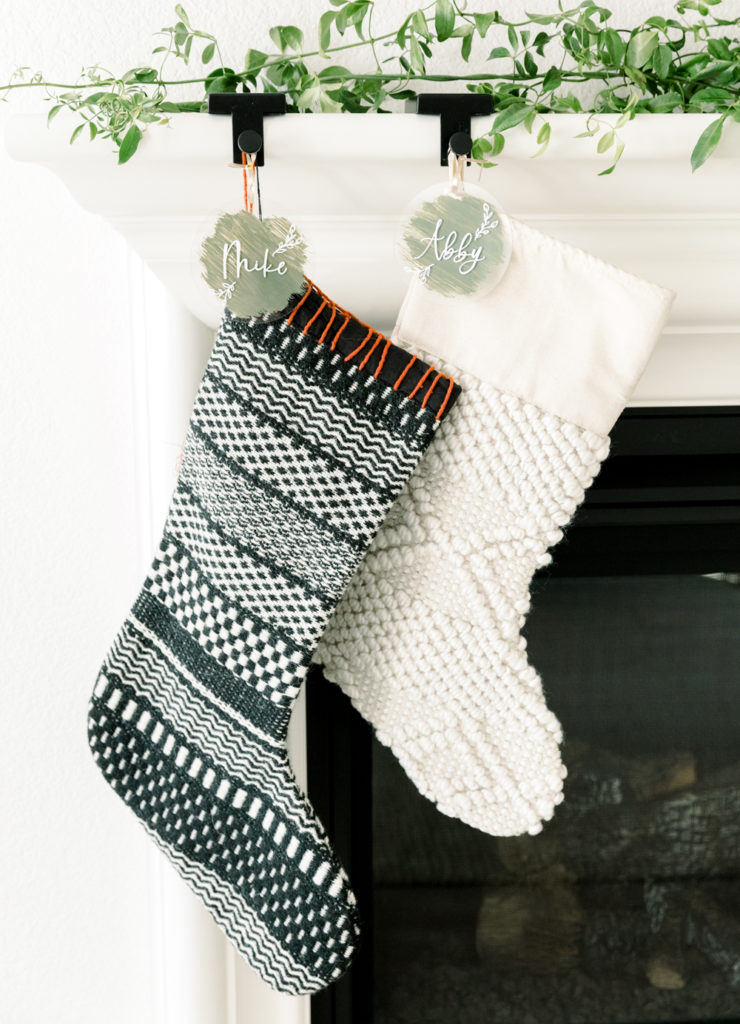 Proper Letter did the calligraphy green ornament name tags!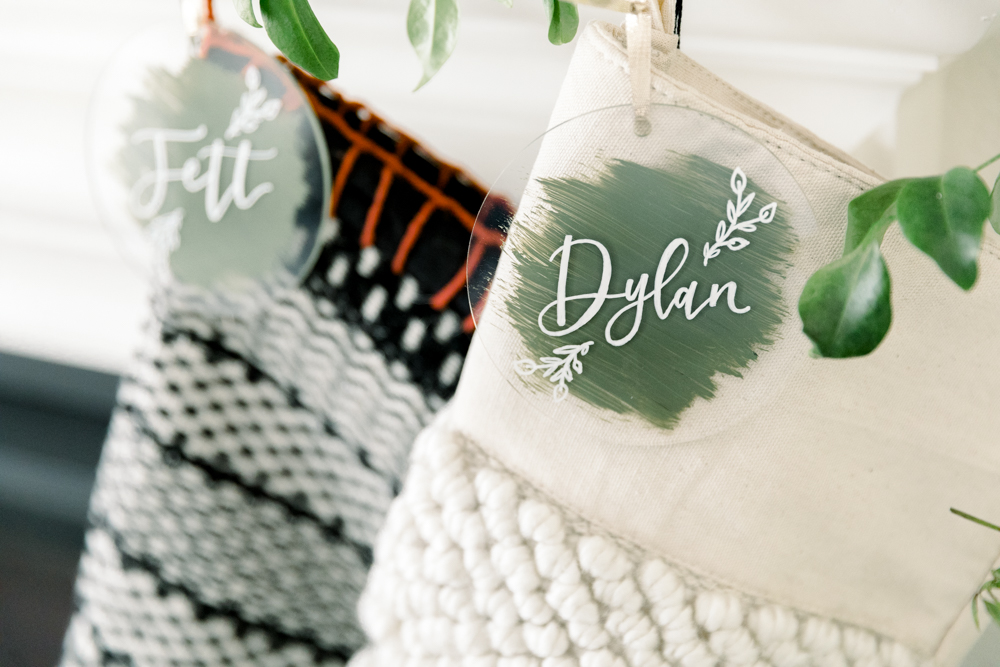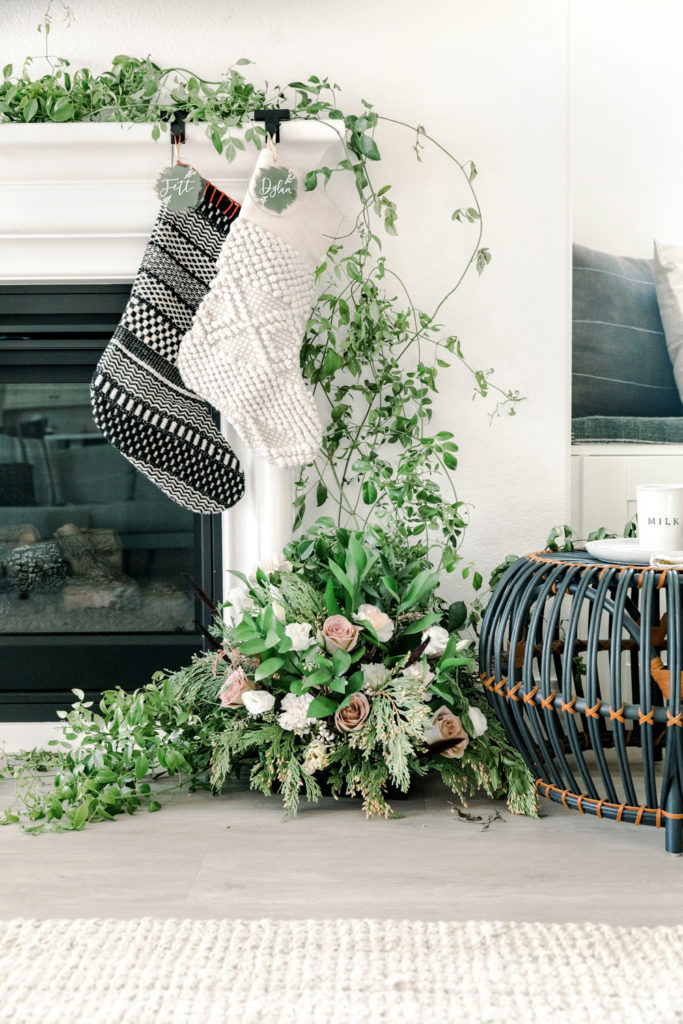 How to Decorate the Mantle for the Holidays
1st step:
Adorn your mantle with wild foliage and pretty florals. Fig and Vine sourced these lovely greens from her neighbor's yard. So it's easy for everyone to do this. Trail it along the mantle and allow some to fall over, it gives it that wild look. I used these sticky dots to make sure they stayed in place. Once you trail it along the mantle, start to have the greenery go down one side, and have it flow into a pretty floral arrangement. Fig and Vine took my dreams of a sugar plum look and made come alive. Sticking a floral arrangement in the corner adds a delicate, unexpected look. Isn't it just so pretty!?!
And, she made these cute little wreaths to hang on the windows, adorable!
Add pretty signs! Now, you can make a sign yourself or get one made on Etsy. You might remember this fa la la la sign from last year from David and Leanna. So dreamy. My favorite this year, is this sign from Proper Letter, I love the color combination of gold and pink. Again, unexpected colors are what we like to do during the holidays.
3rd step:
Make your tree pretty! This year I'm going the simple route, I stuffed the tree with air plants, carnations, and lavender roses. Again, these items you can do yourself! We get comments sometimes saying we create non-practical ideas cause who would stuff their tree with florals? Well, we do, and it's easy to do and also easy on the wallet. Just cause its pretty, doesn't mean it costs a fortune to do. Everyone can do this at home!
Along with the florals and air plants, I found these super cute ceramic ornaments from Laura Lou Art. This lady makes the coolest handmade ceramic ornaments that are not only perfect for the tree, but you could also tie to a gift or hang on a wall as a tiny detail in your home. Check out all her different versions, here.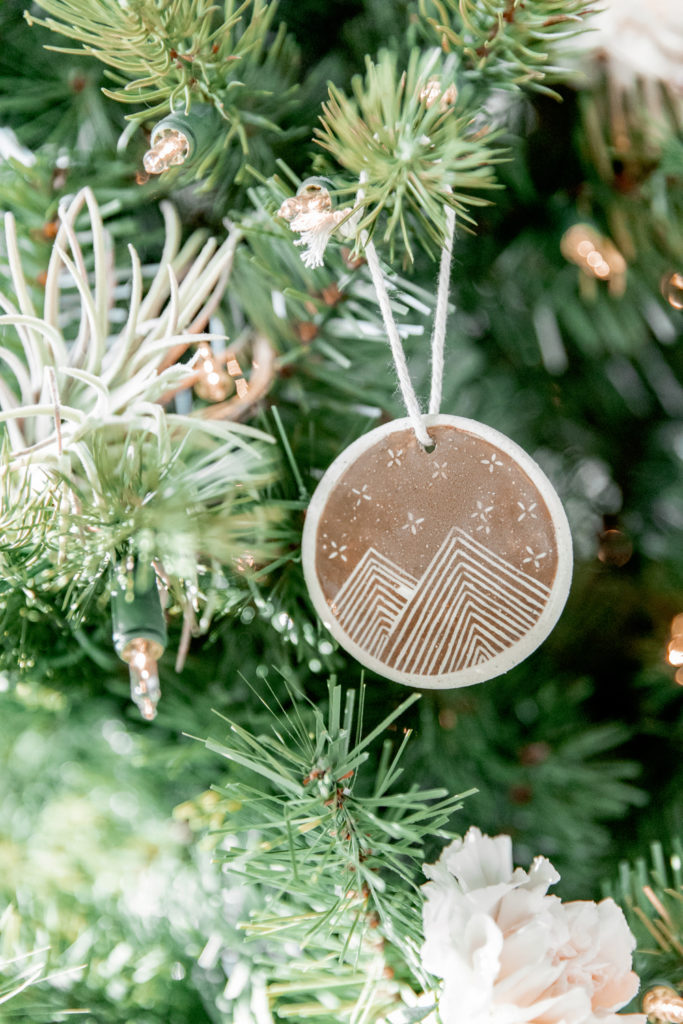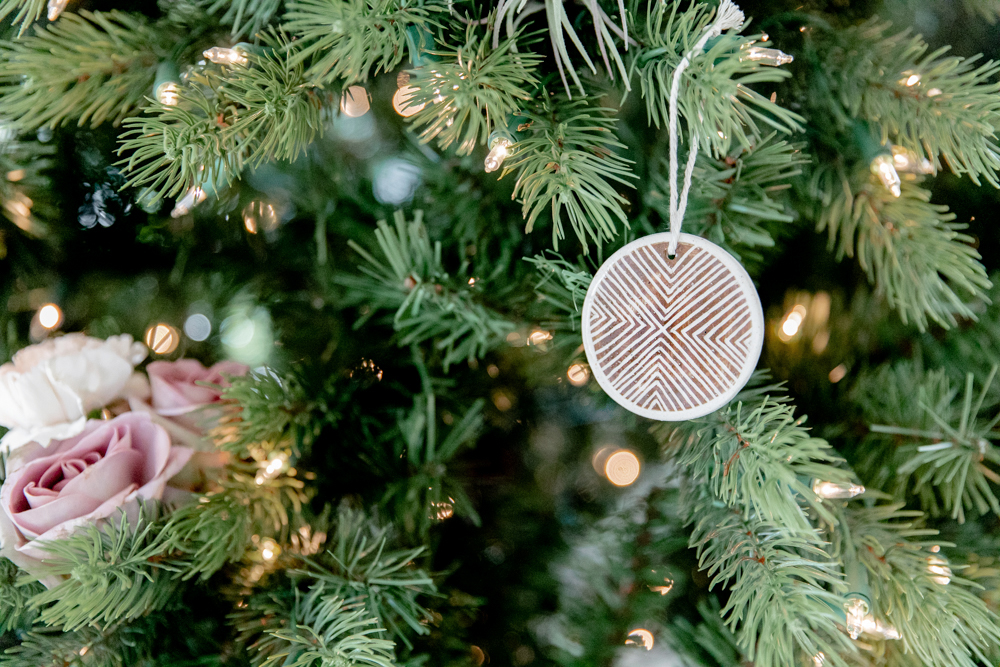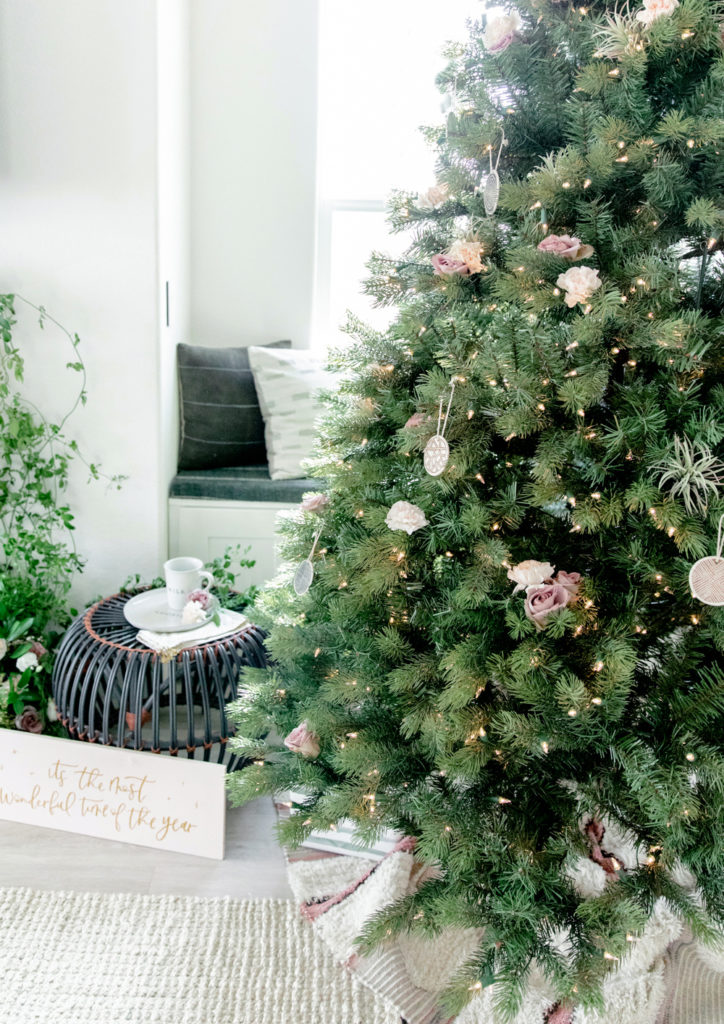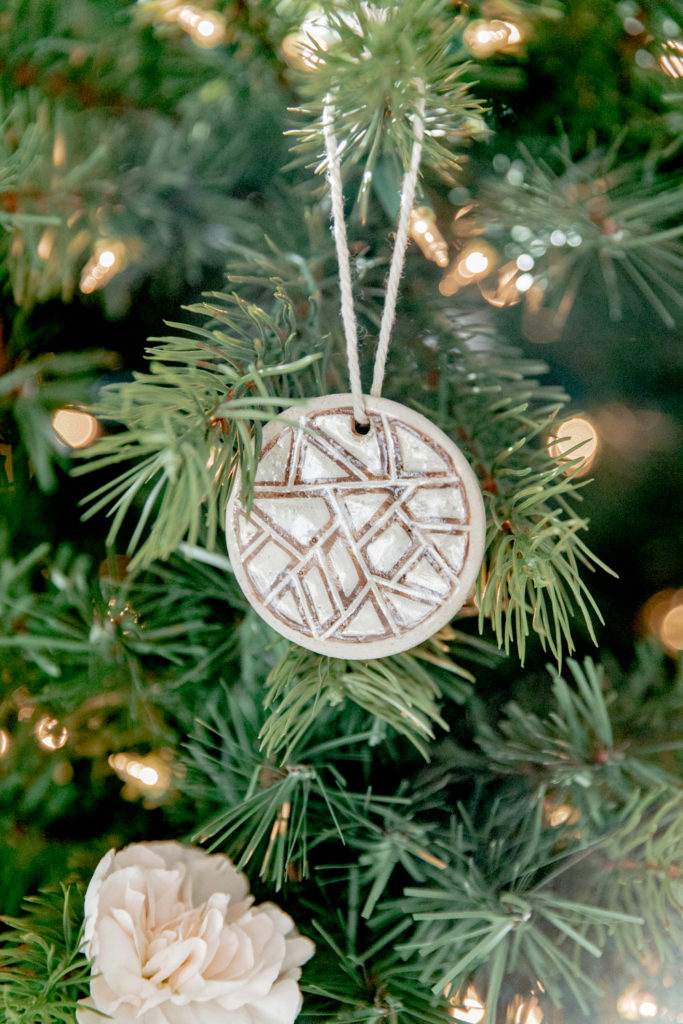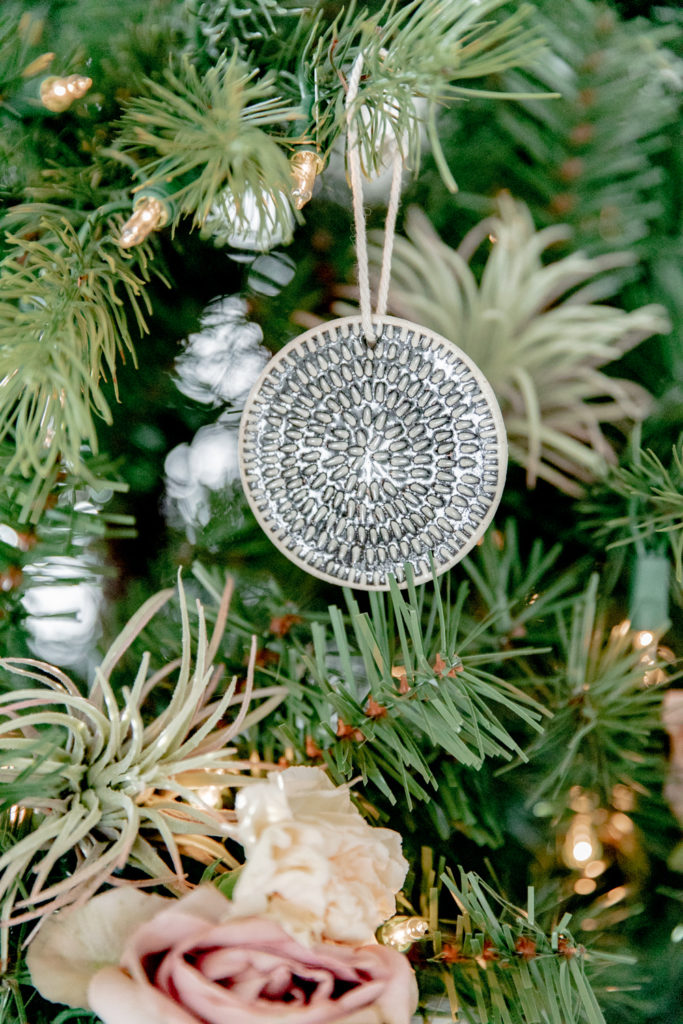 I hope this helps you with some ideas for decking the halls!
Oh and don't forget the milk and cookies for Santa! This cute plate and cup combo are from Target! Target hit it out of the park this year huh!