Last week we shared a college graduation party, this week it's an 8th grade graduation! So much to celebrate!! Lucy was graduating our local middle school and heading to High School and her parents thought they should commemorate the moment with a big bash! We threw together a party for her and her pals in less than two weeks and created a night to remember! Not only did they kick off summer right but they celebrated all they accomplished to get to this point – high school here they come!!
Check out the fun photos by Corrie Lynn Photo below!
Guests were greeted with a fun sign created by Creative Amme – always something fun when my girl Malisa does the details!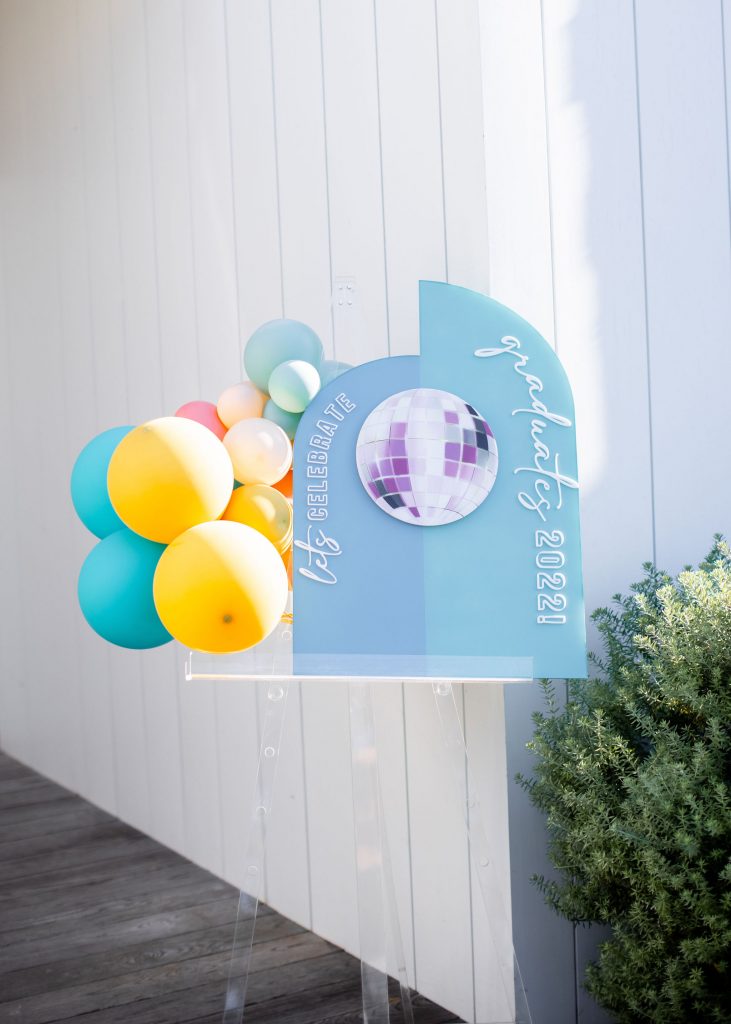 Gotta have a 2022 as a backdrop! Alpha Lit is our go to company for all our marquees! They make such a fun statement, especially when The Pop Shopd adds her gorgeous balloons to them!! Don't you love this color scheme too? So much fun!!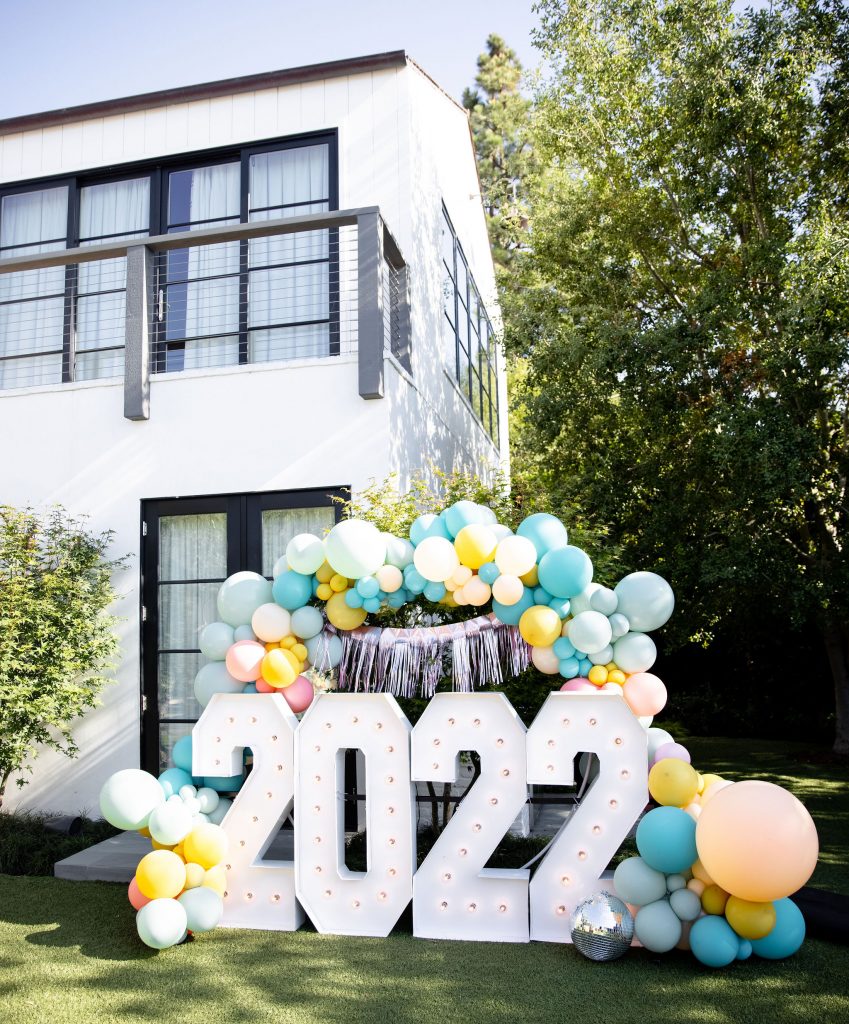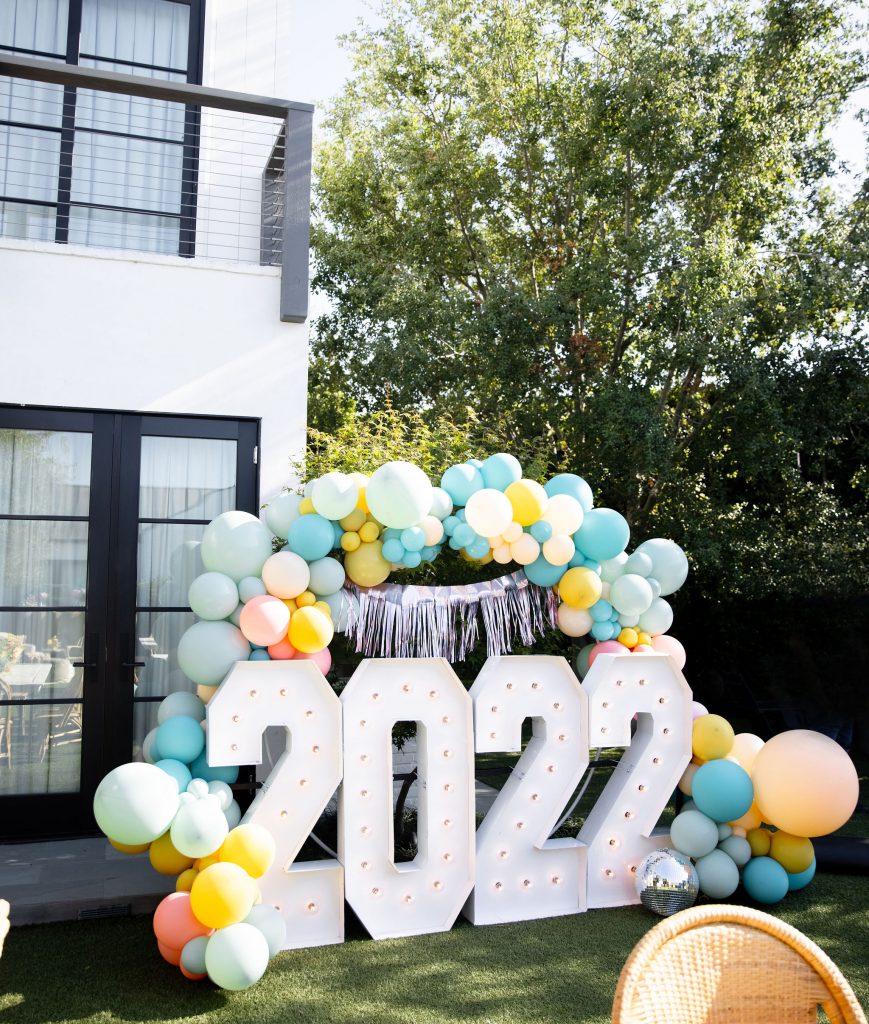 Gorgeous tables were out with our favorite rattan chairs from Sweet Salvage Rentals and adorned with the most amazing flower arrangements by Earth & Grace. So much pretty in one place!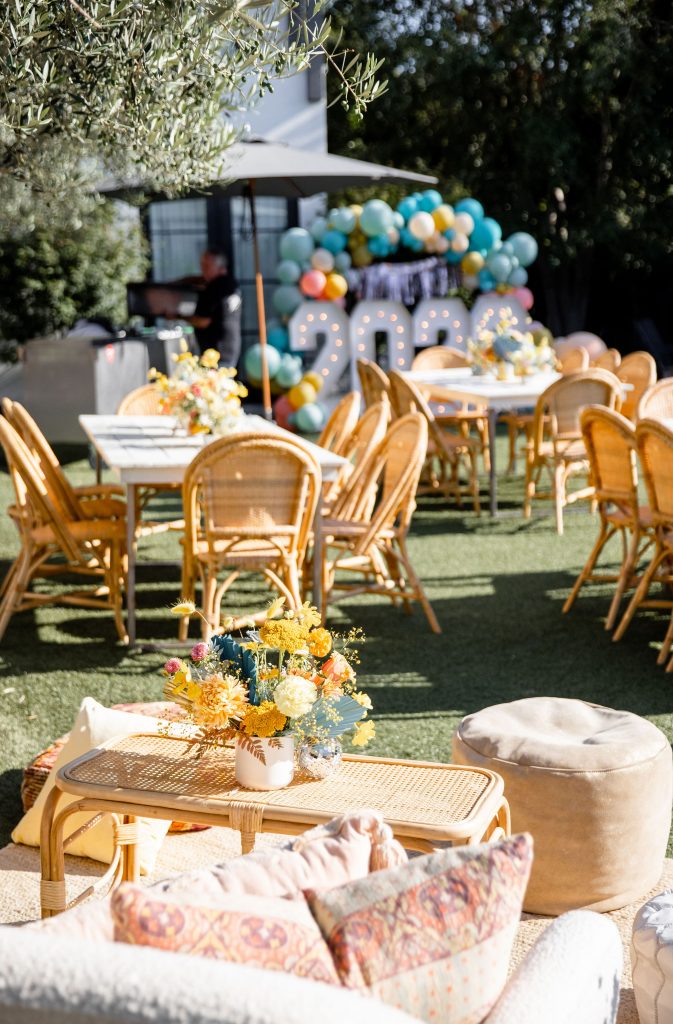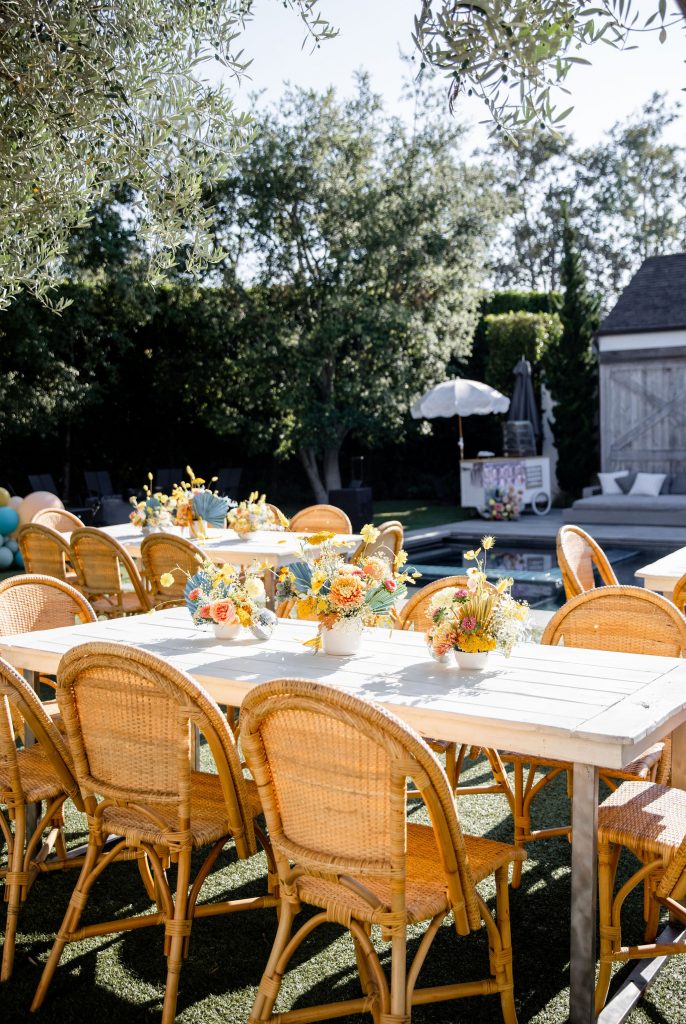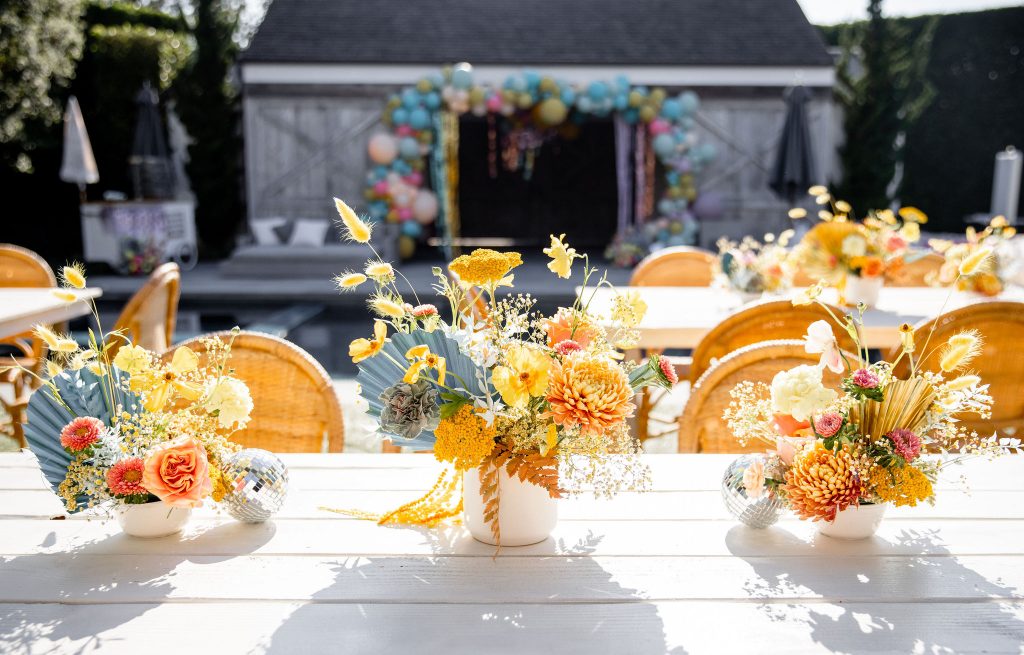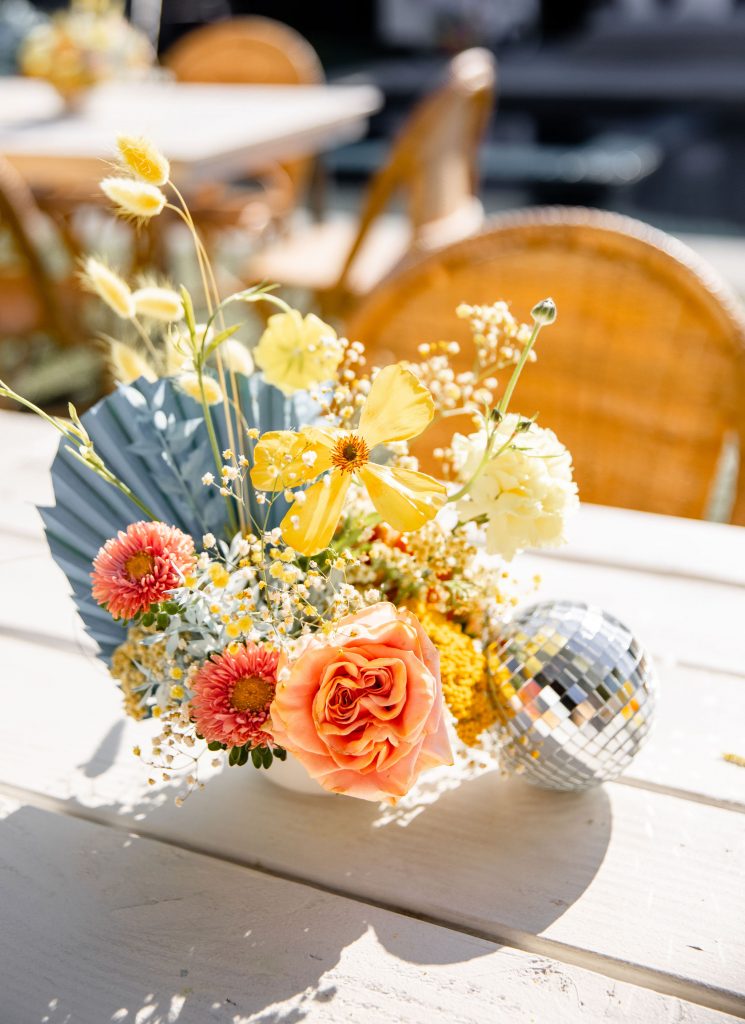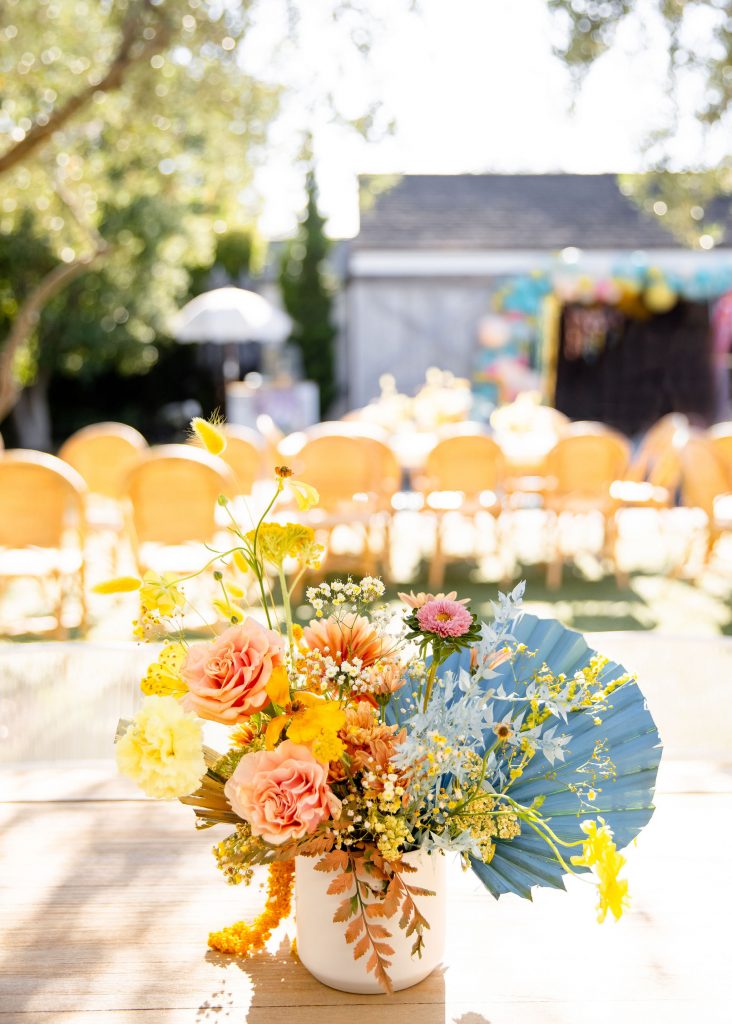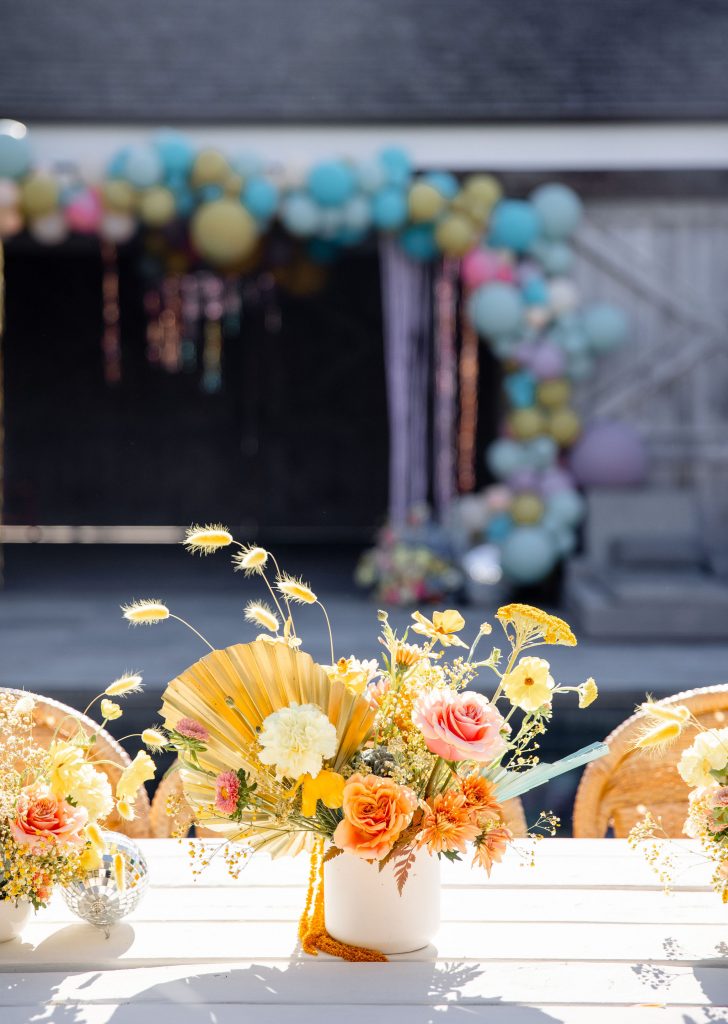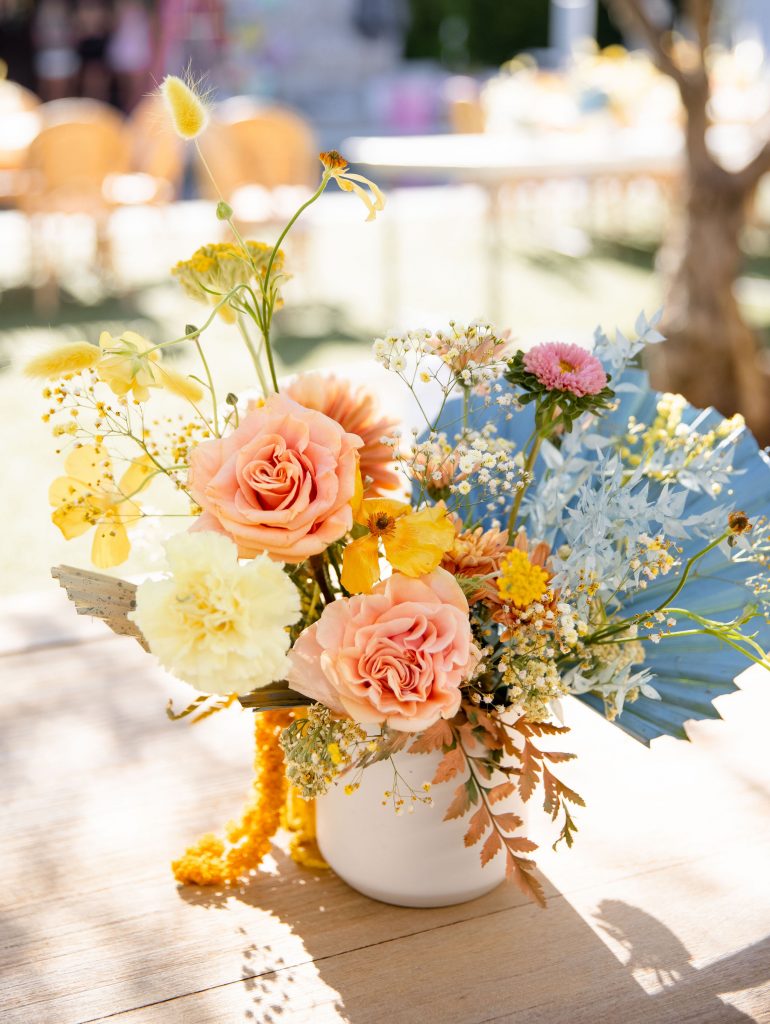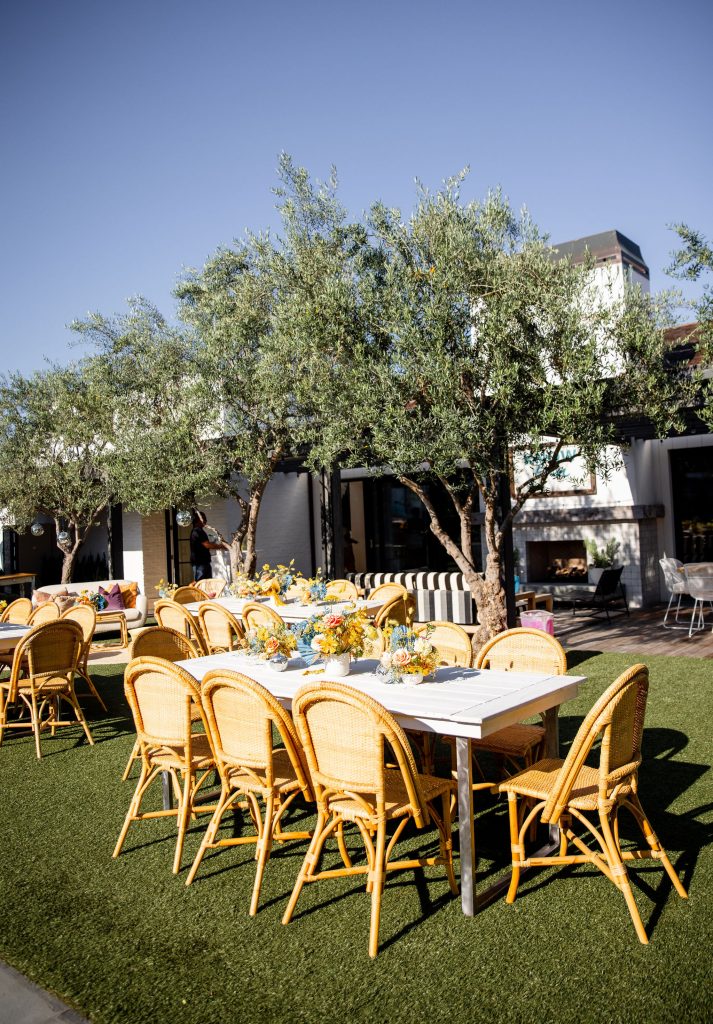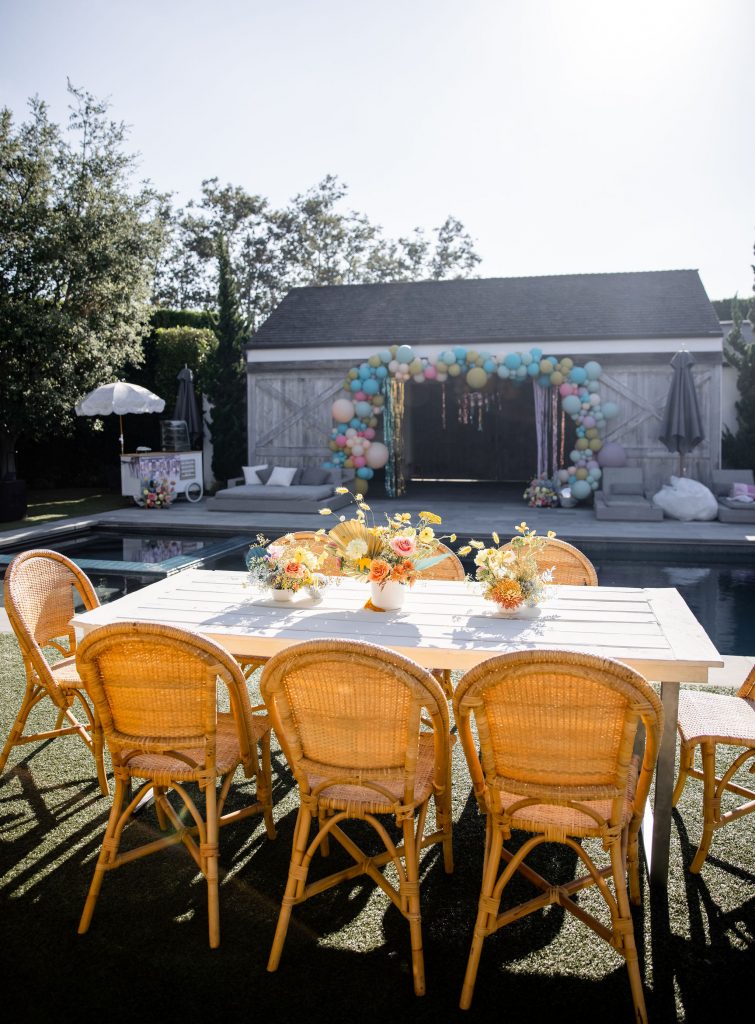 This is the entrance into the dance floor and what an entrance it is! Incredible balloons by our gal Ellen at The Pop Shop! Only the best and sparkliest for Lucy!!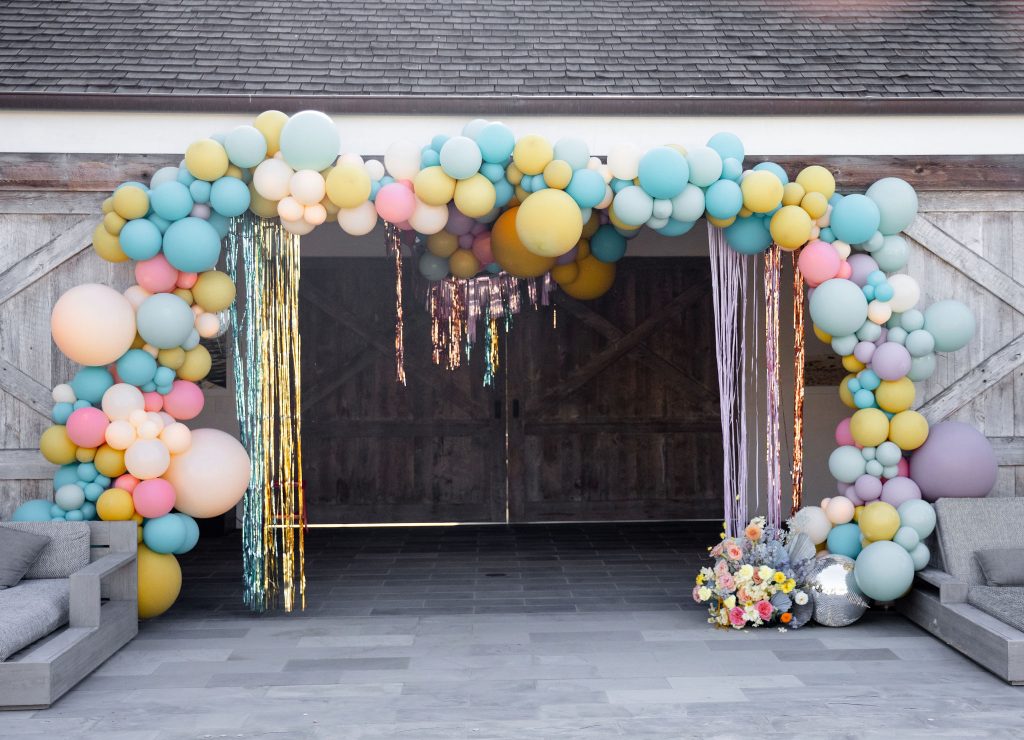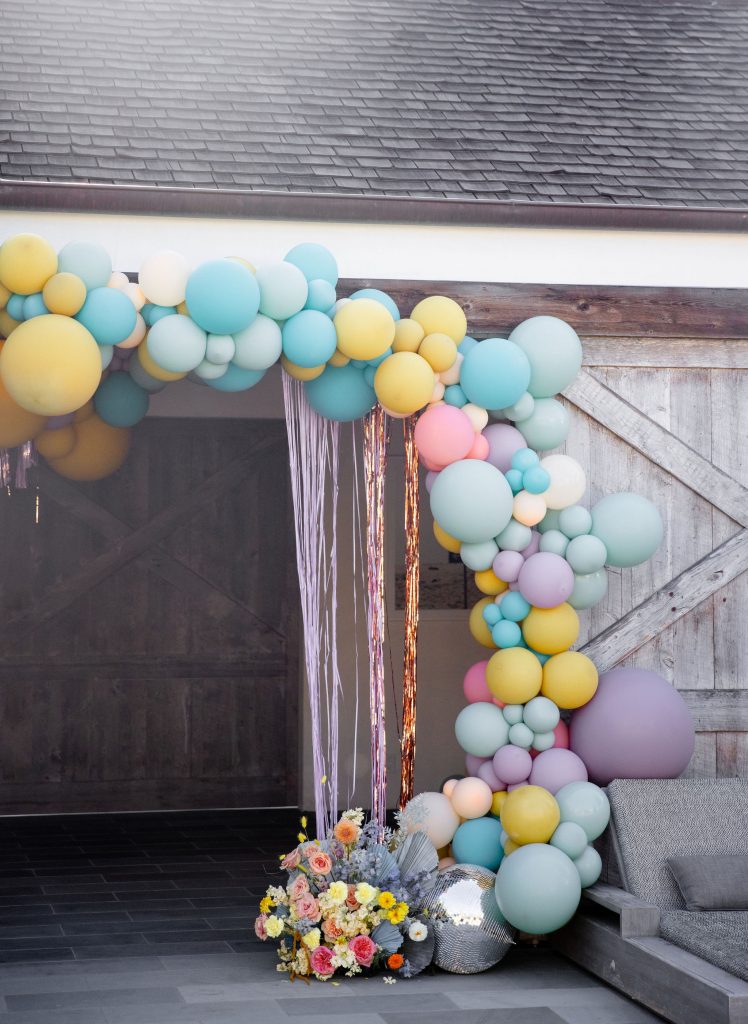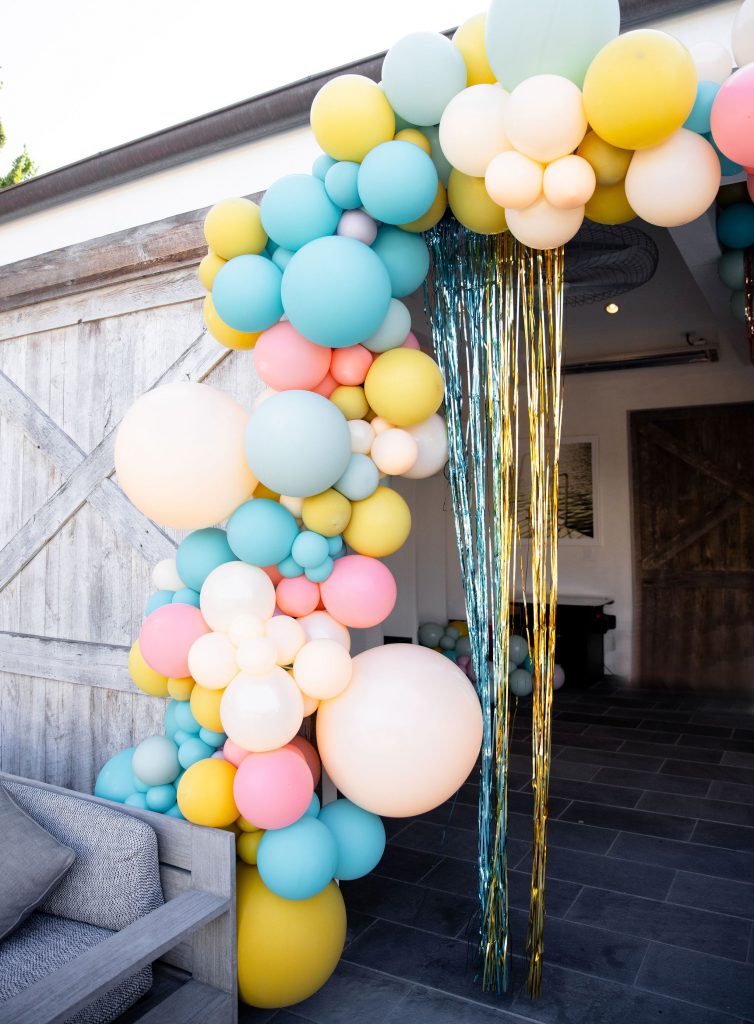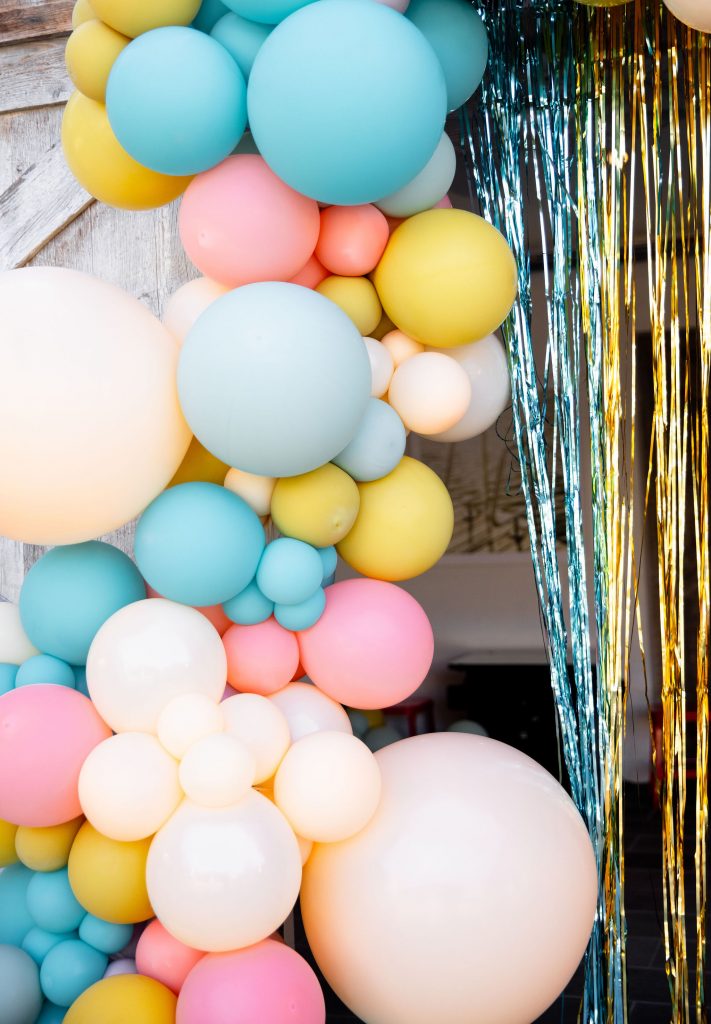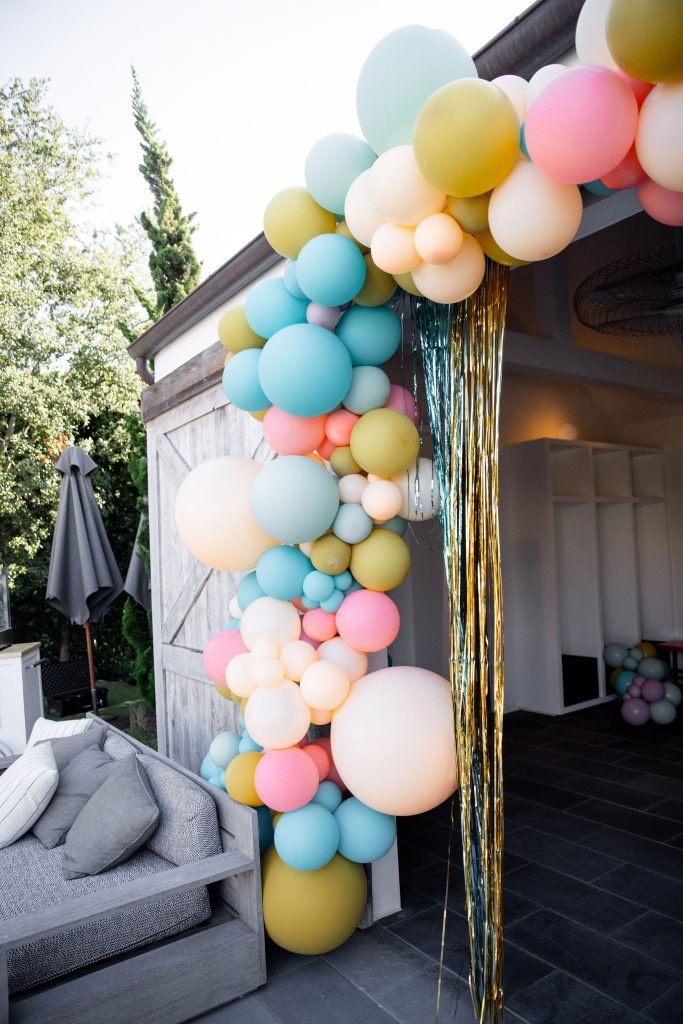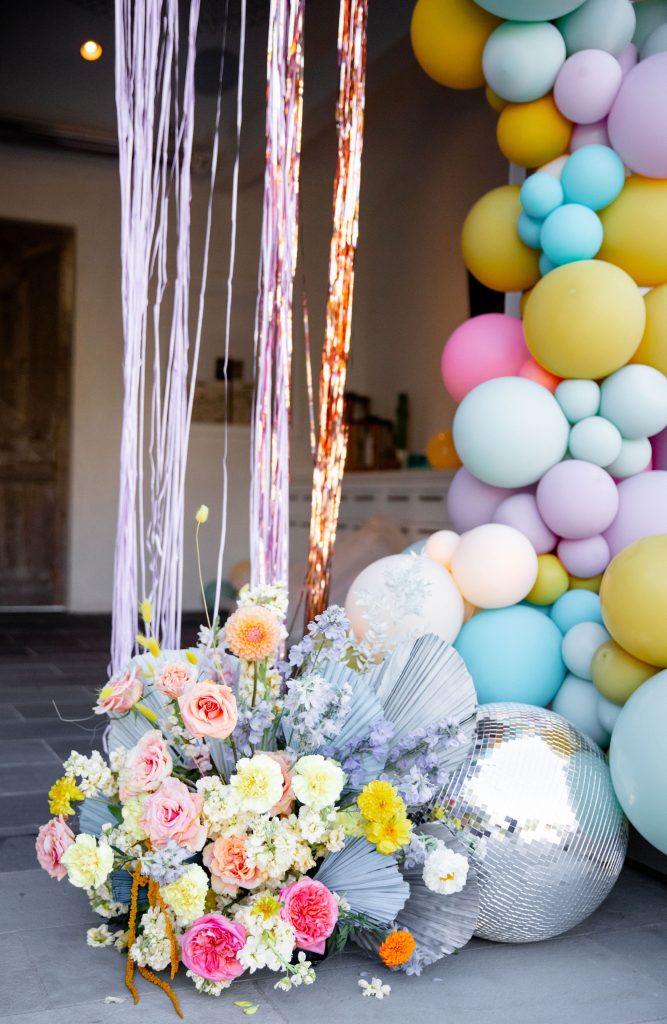 Obsessed with the inside installation too!!! SO much FUN!!!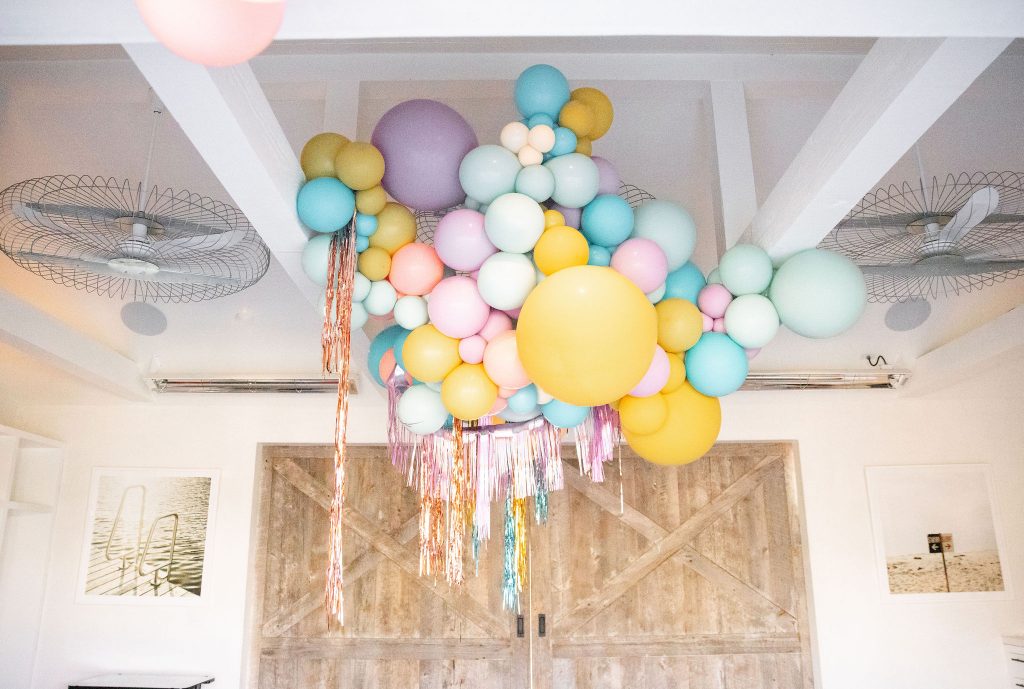 The backyard had lounge vignettes through-out the space for places to chill & hang out. More flowers were obviously necessary from Earth & Grace!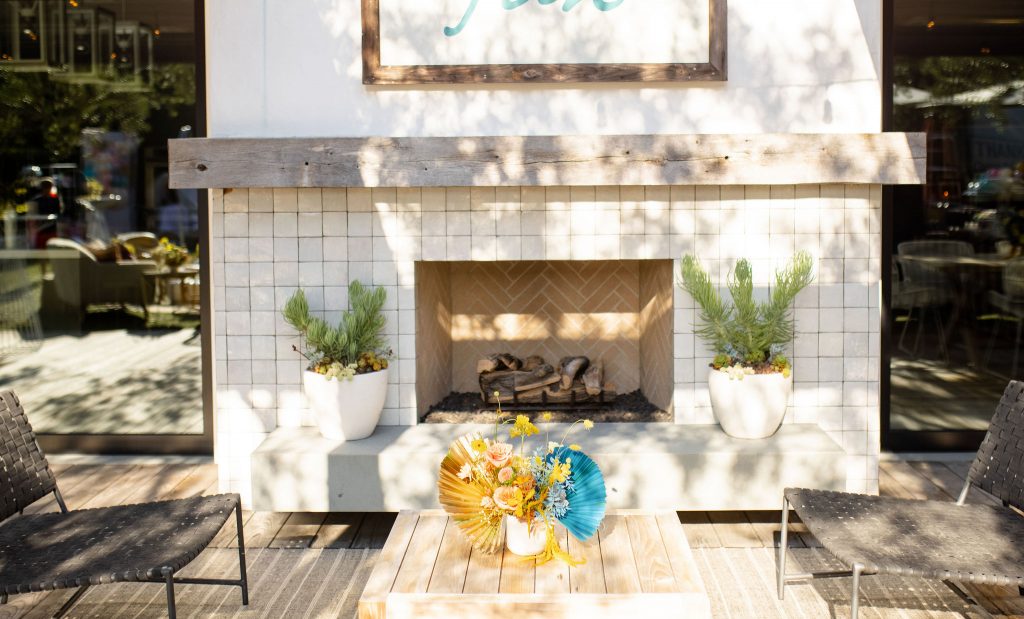 Give us all the rattan!!! I love Sweet Salvage Rentals amazing collection, these pieces are just a few of my favorites.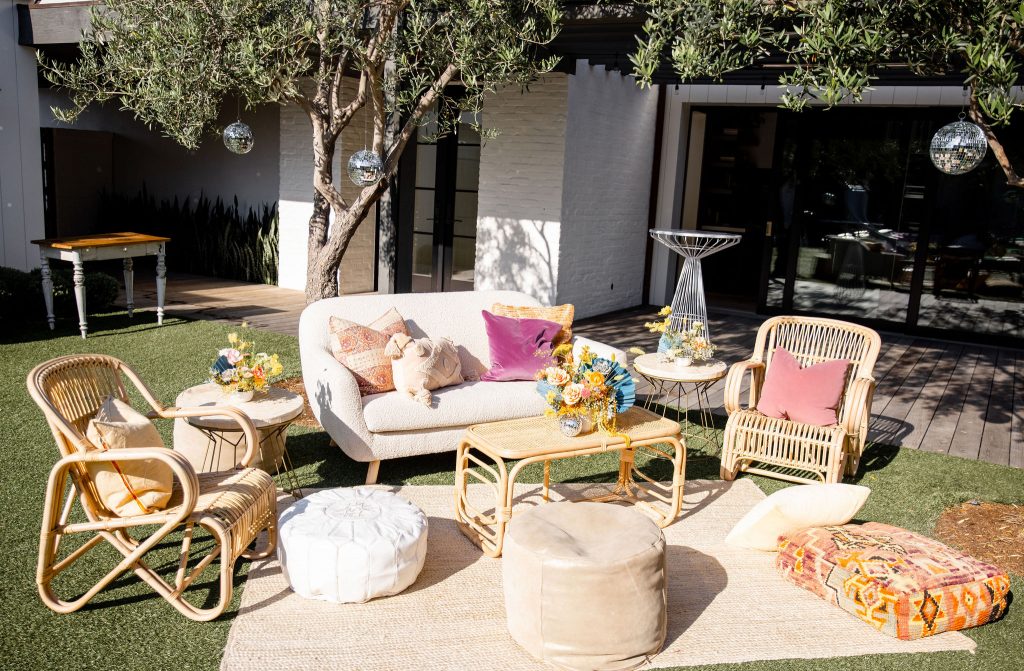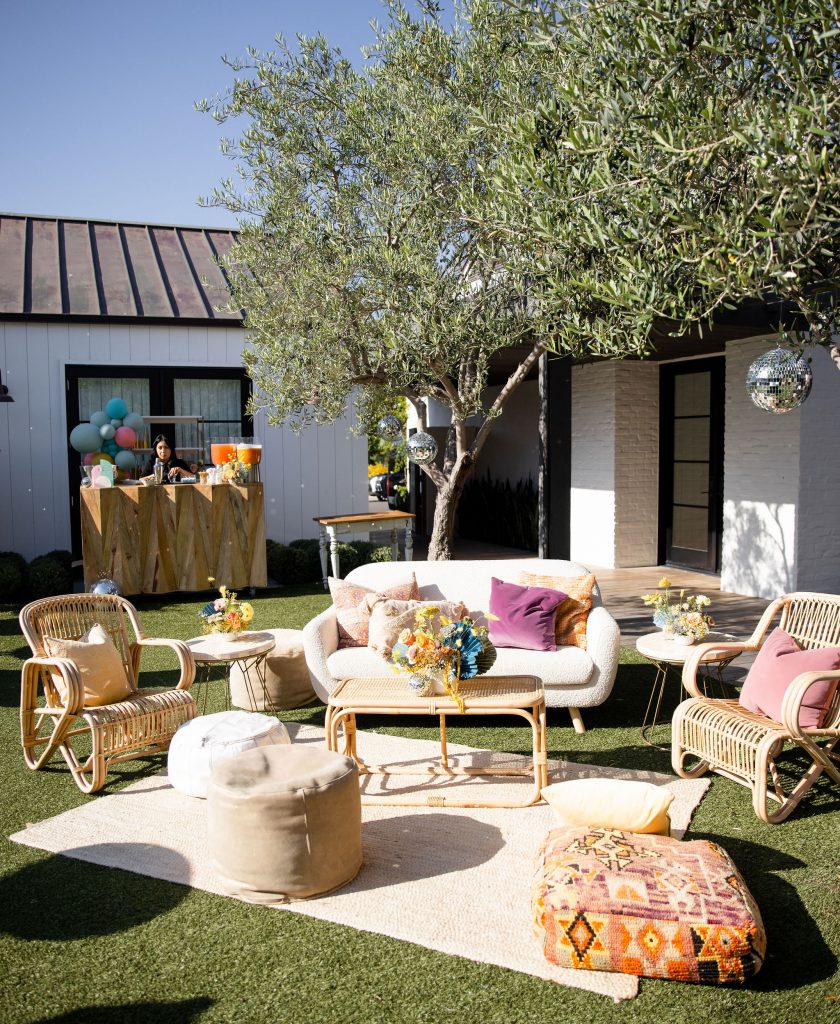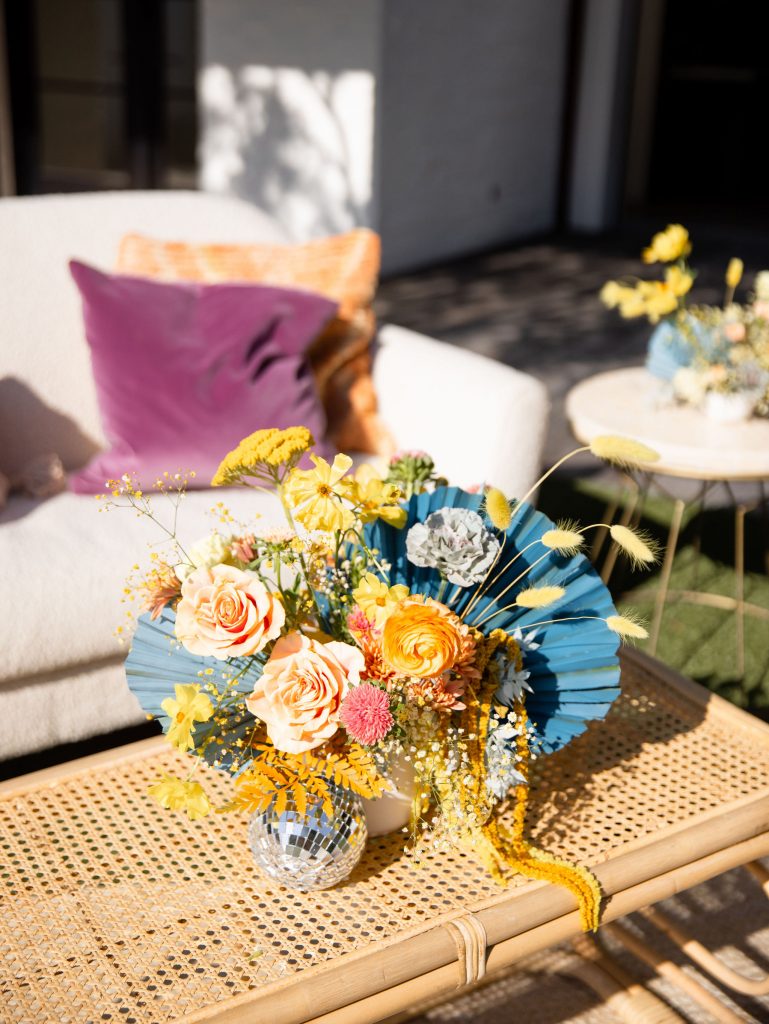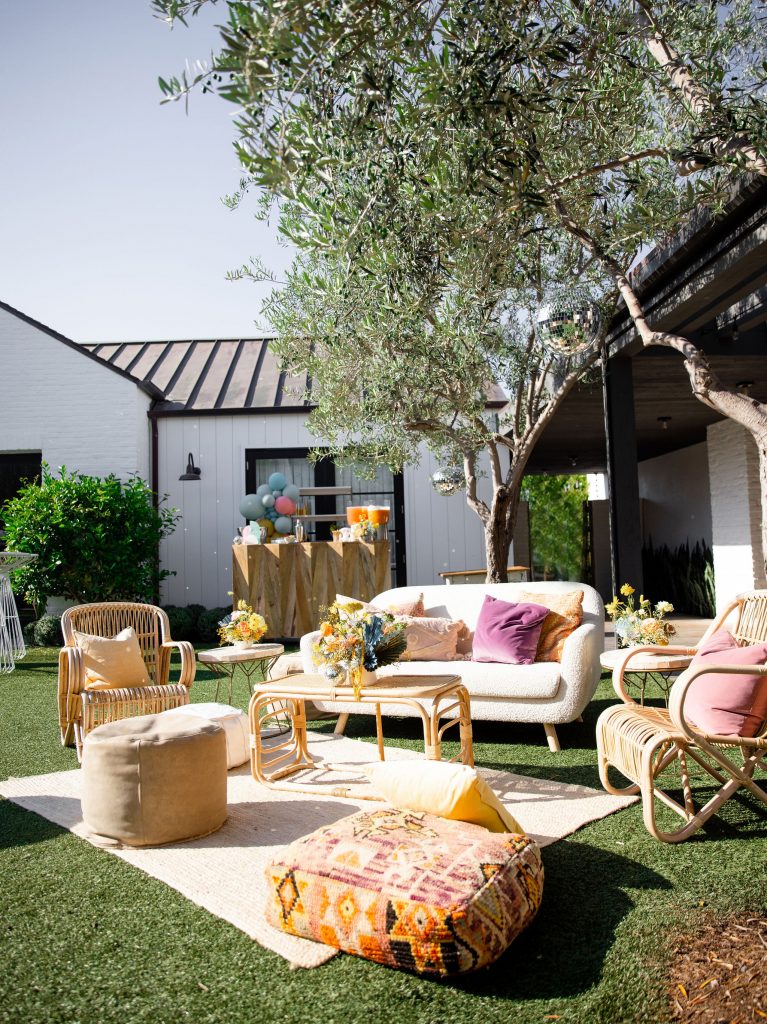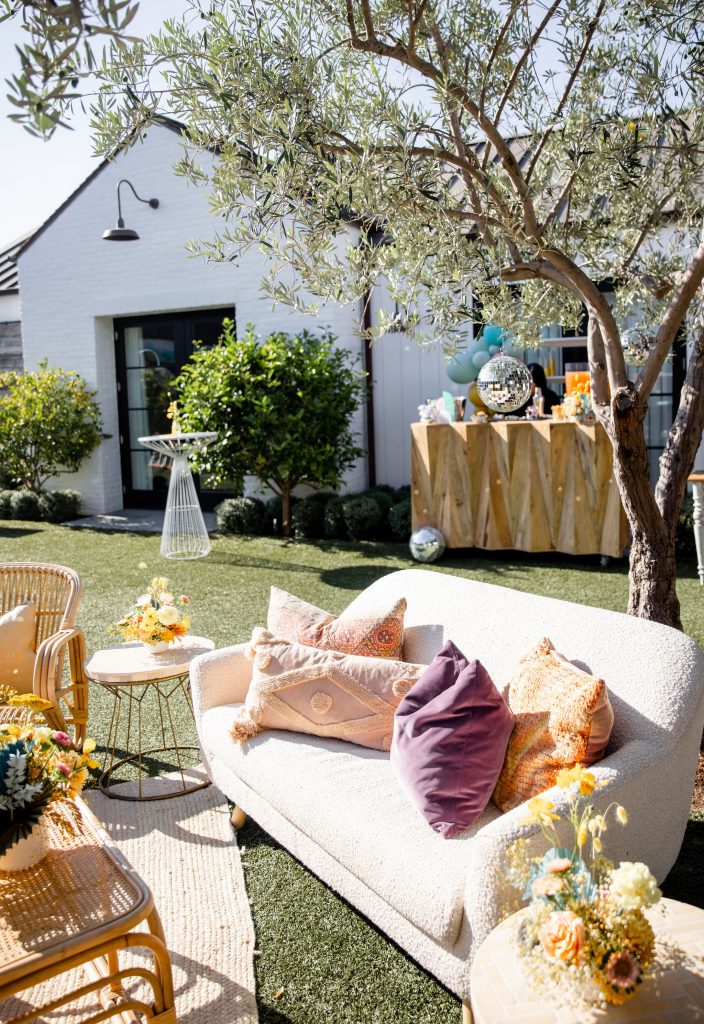 The bar served mocktails from Bubbles & Brew, so yummy, so colorful, and so sophisticated!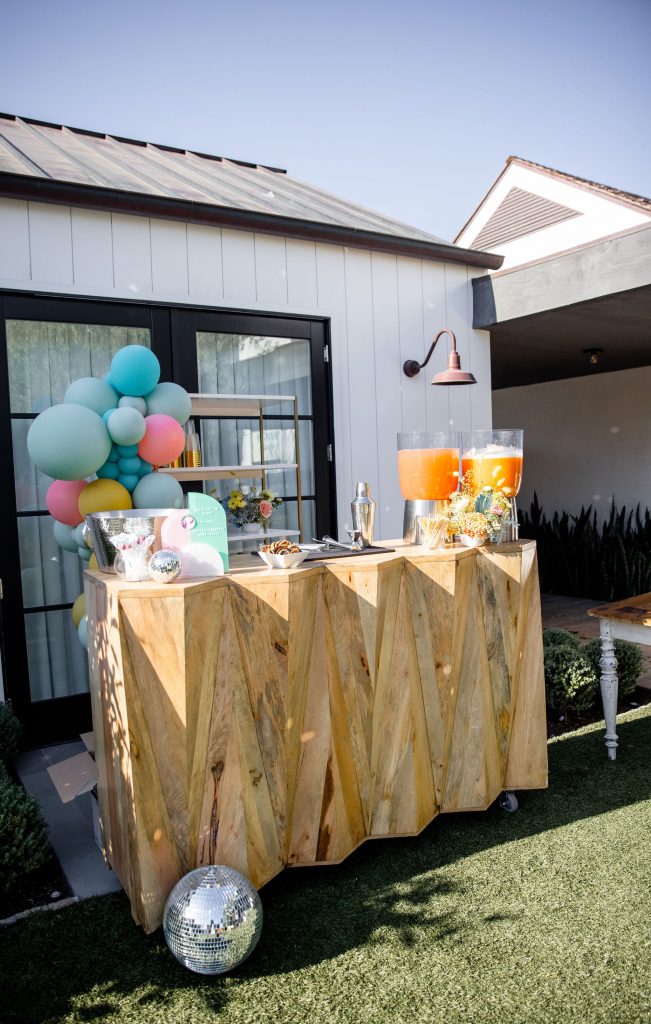 Another perfect sign and the cutest stir sticks from Creative Amme!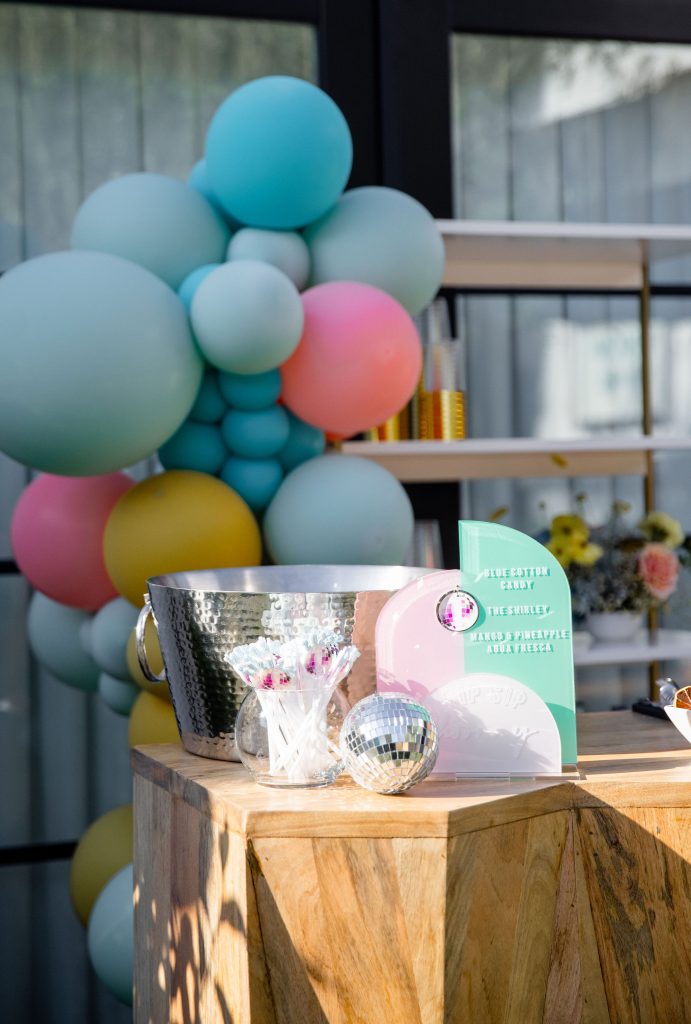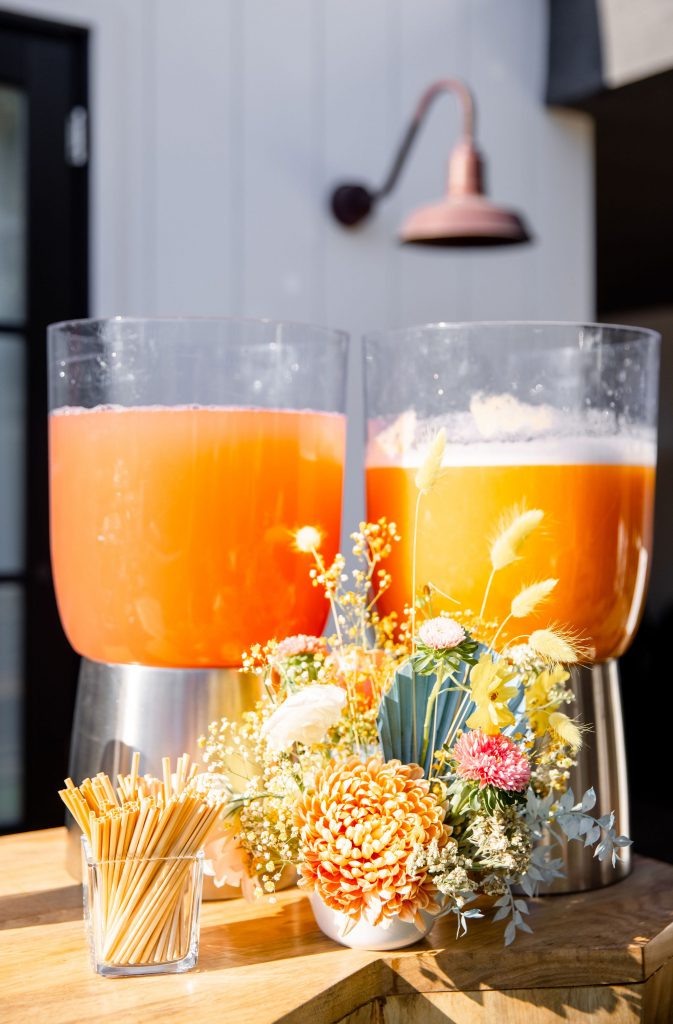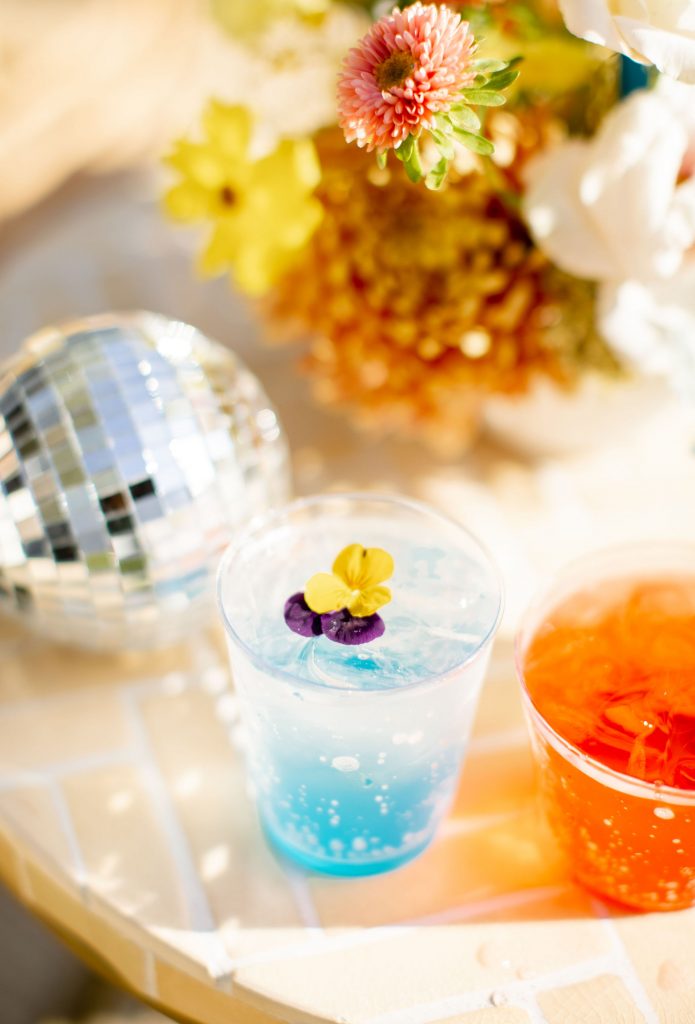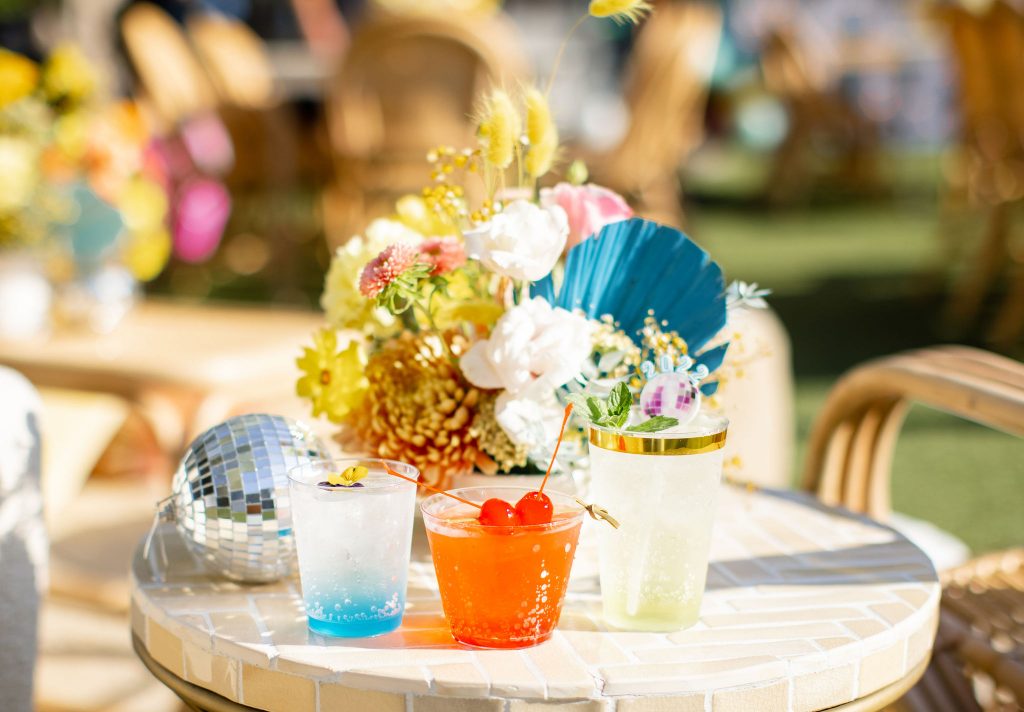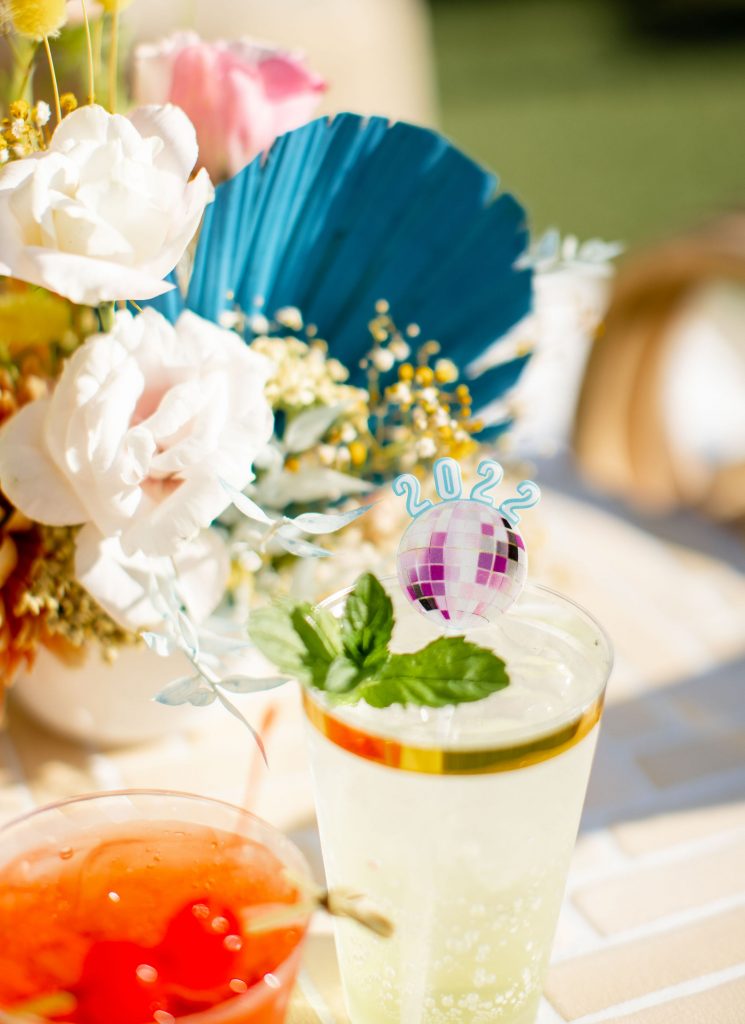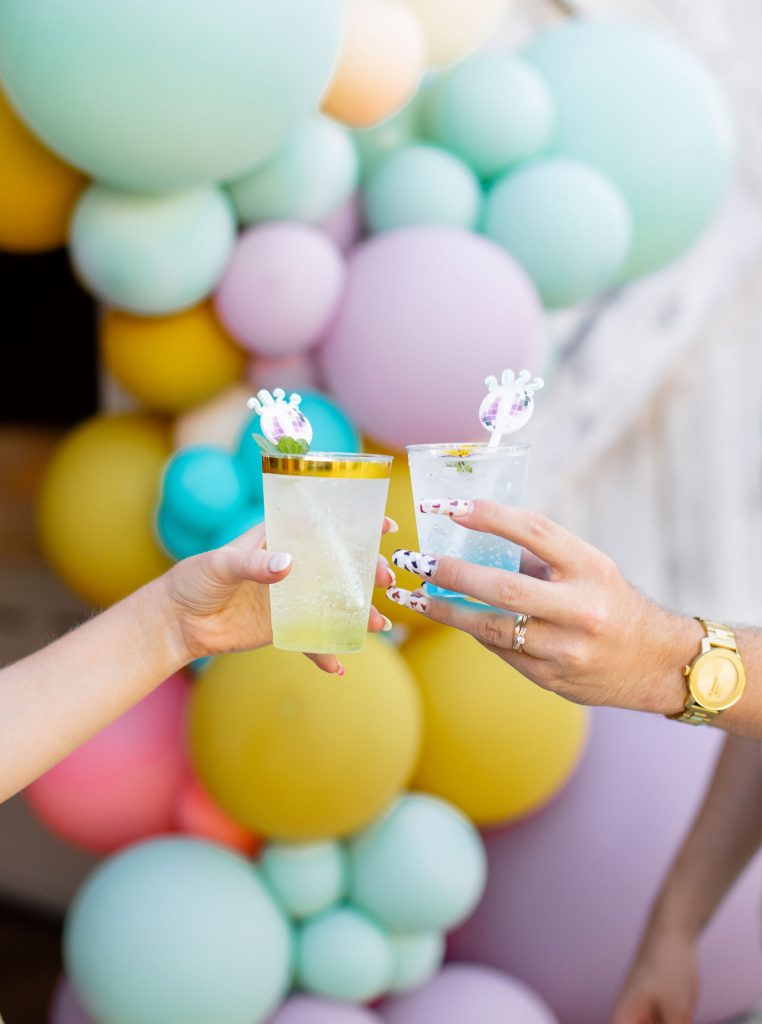 Another fun addition was a snack station – because yes, even teens like to snack! Snack on all these yummy treats along with trucker hats for the kiddos – gotta love it!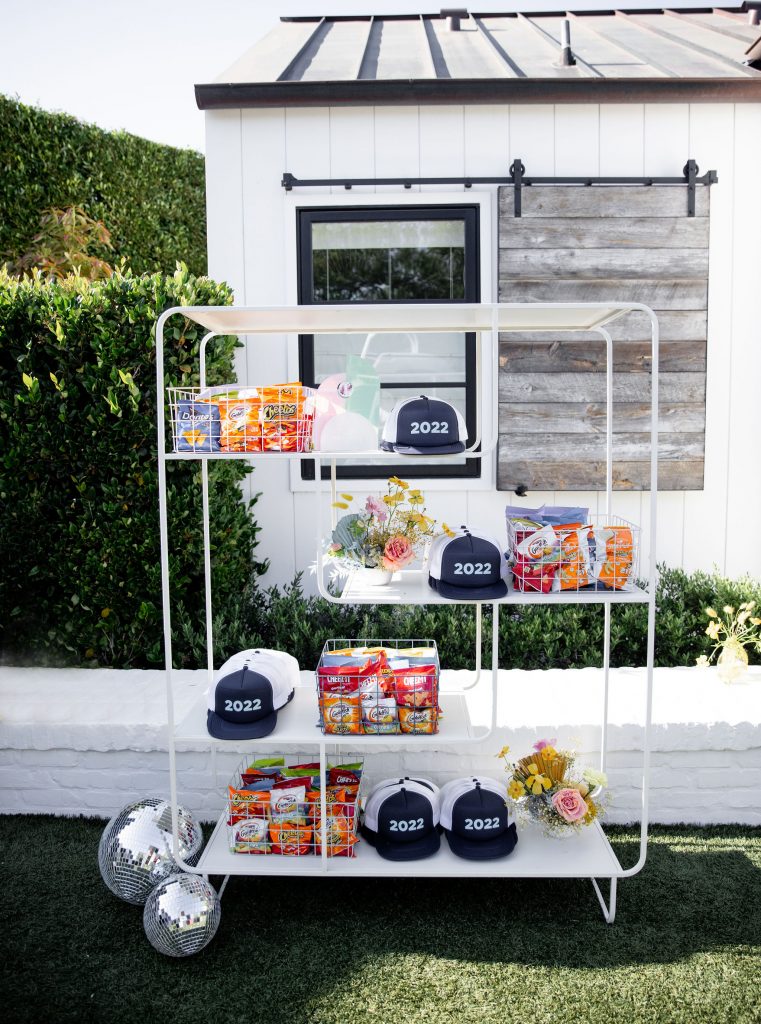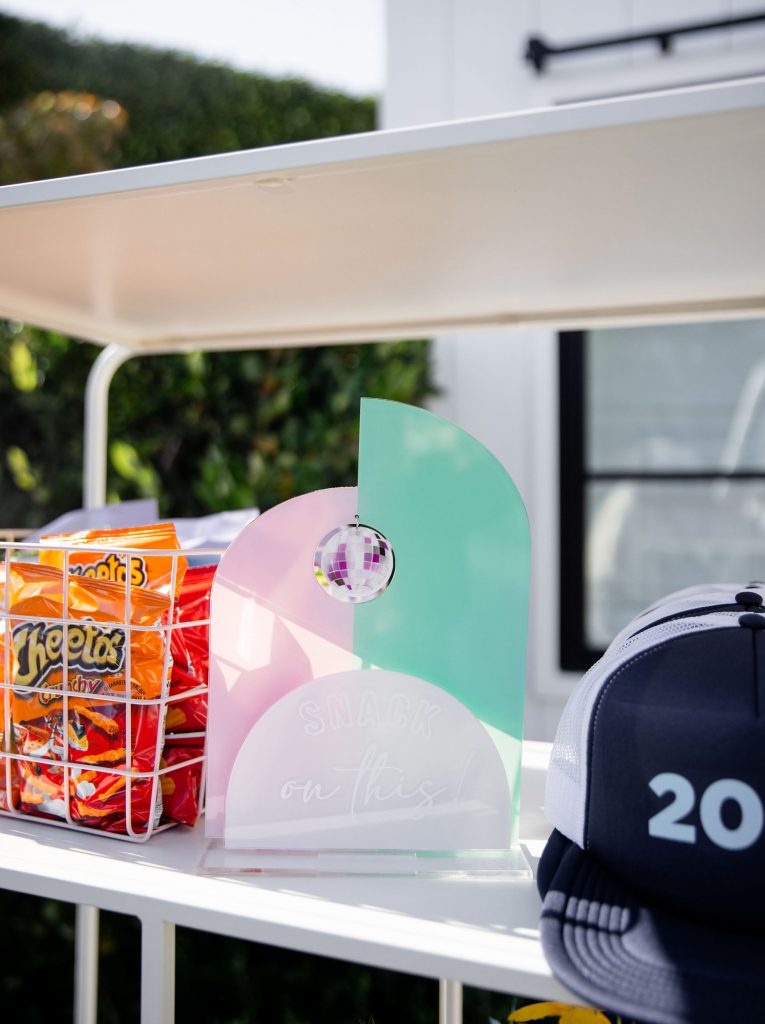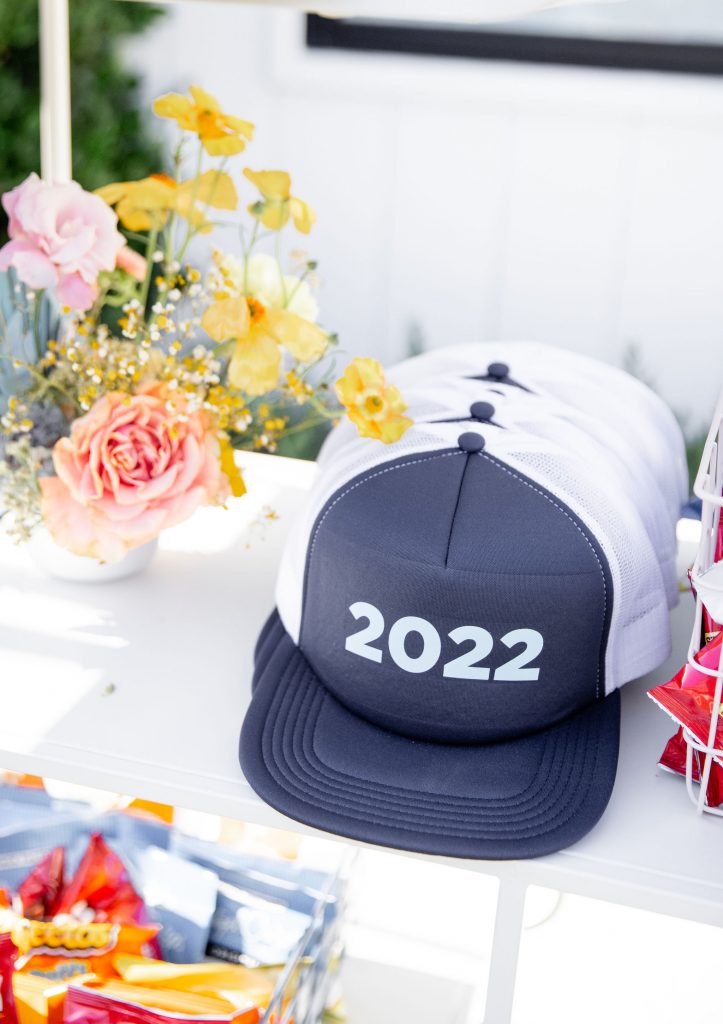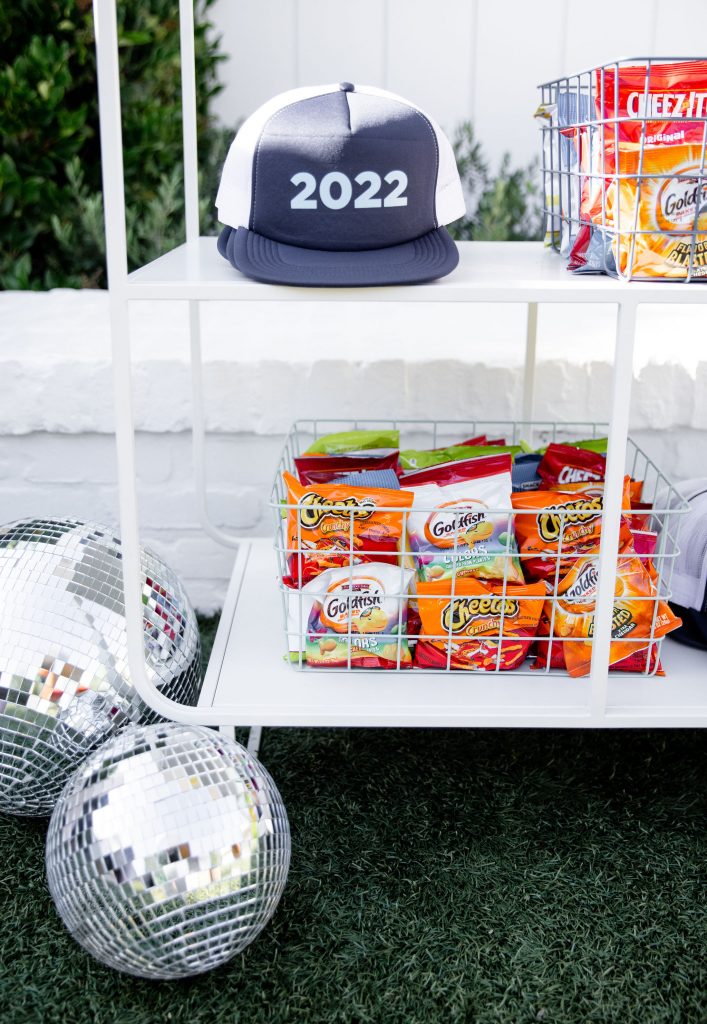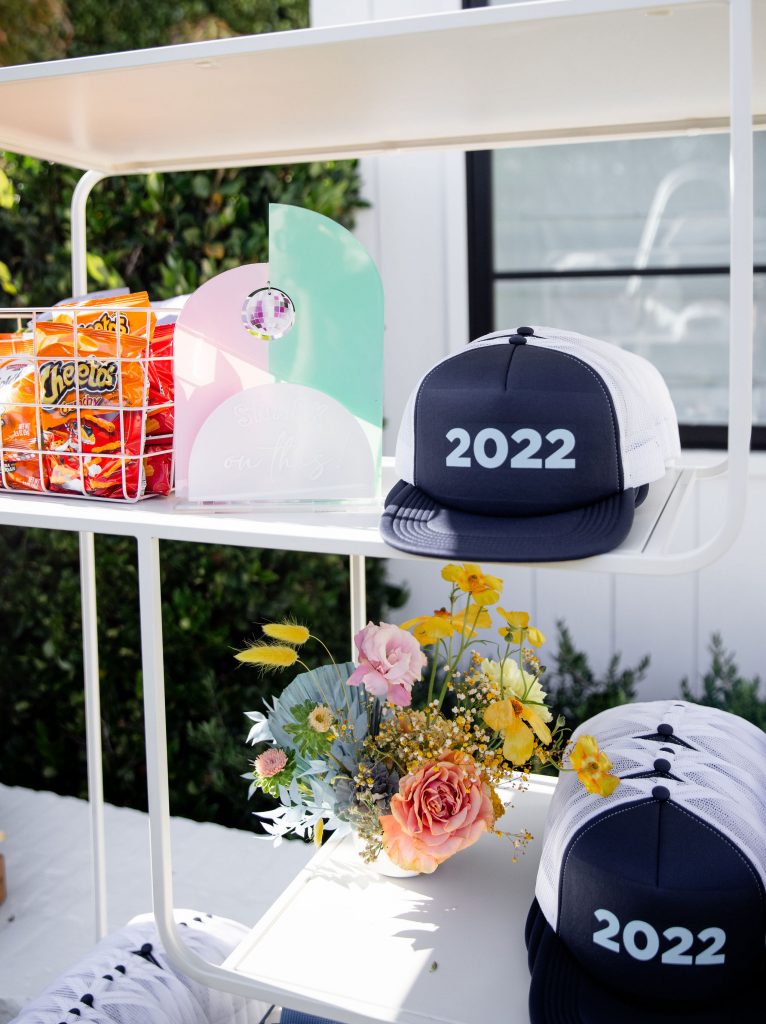 Dessert was necessary as well! Churros were served up from the cutest little cart – The Cloud Cart! Who can resist a churro?! Not me!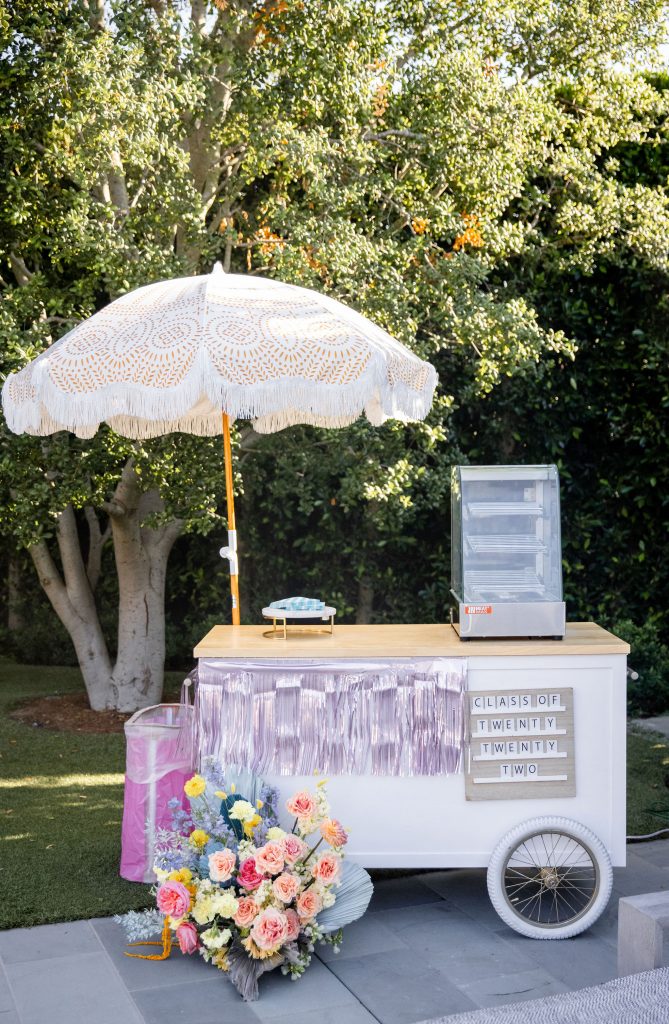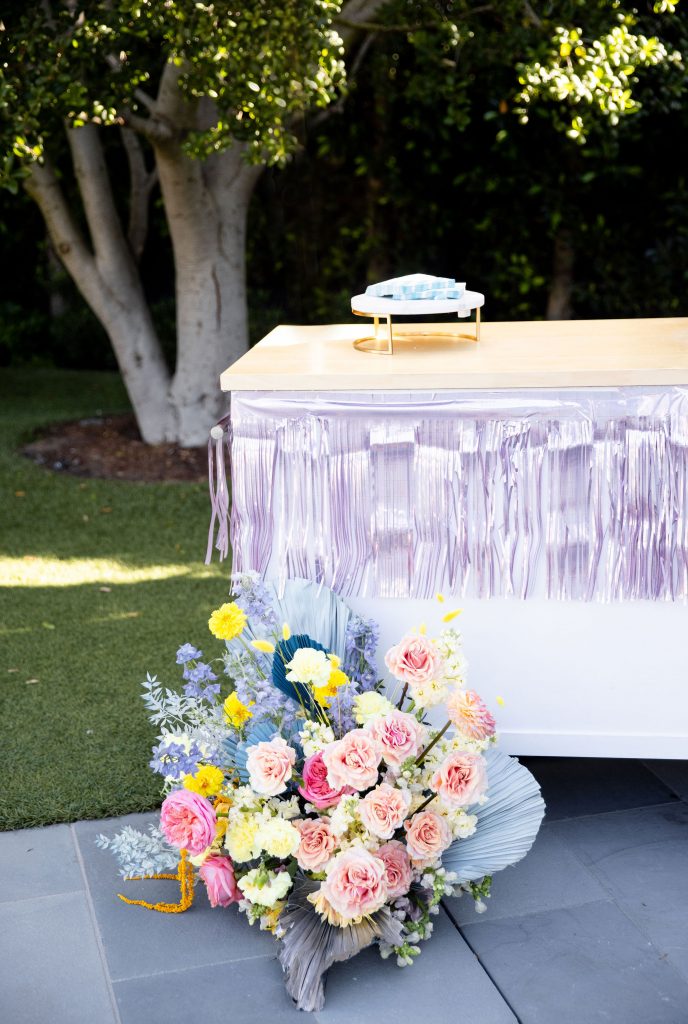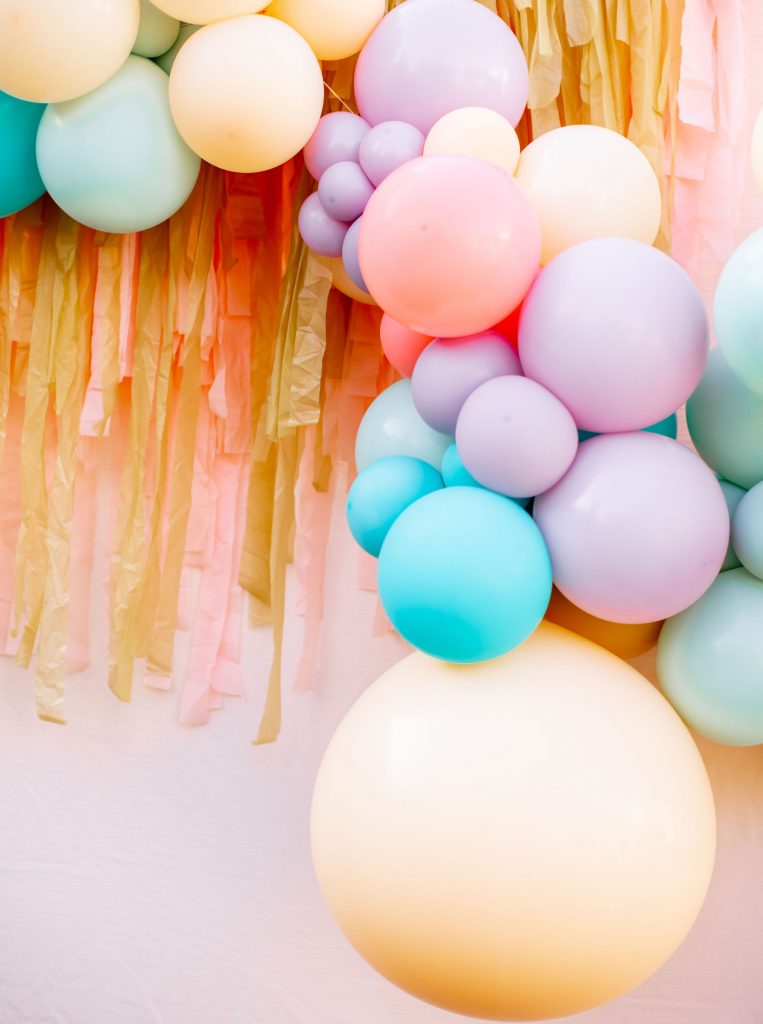 These girls are ready for High School! Gosh it goes by so fast! That's why you have to celebrate every single moment – the big and little ones!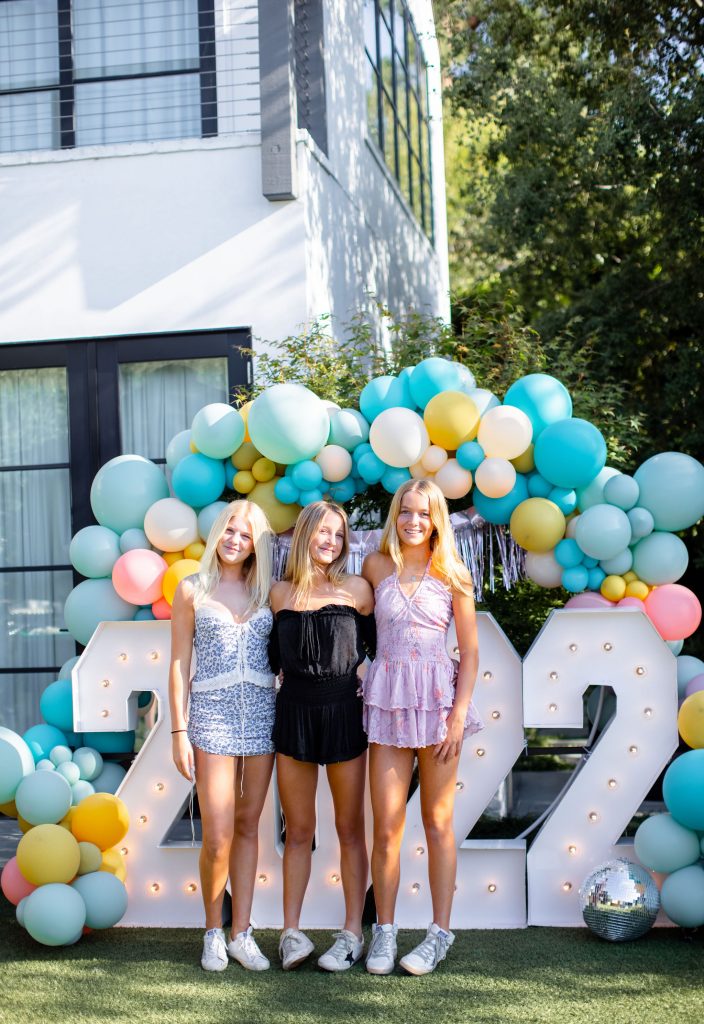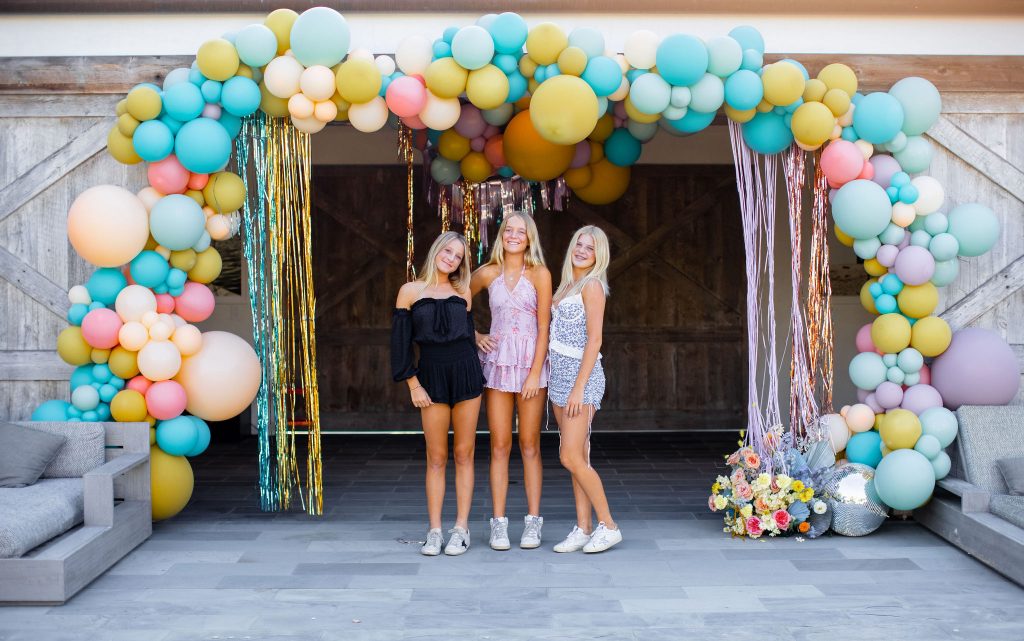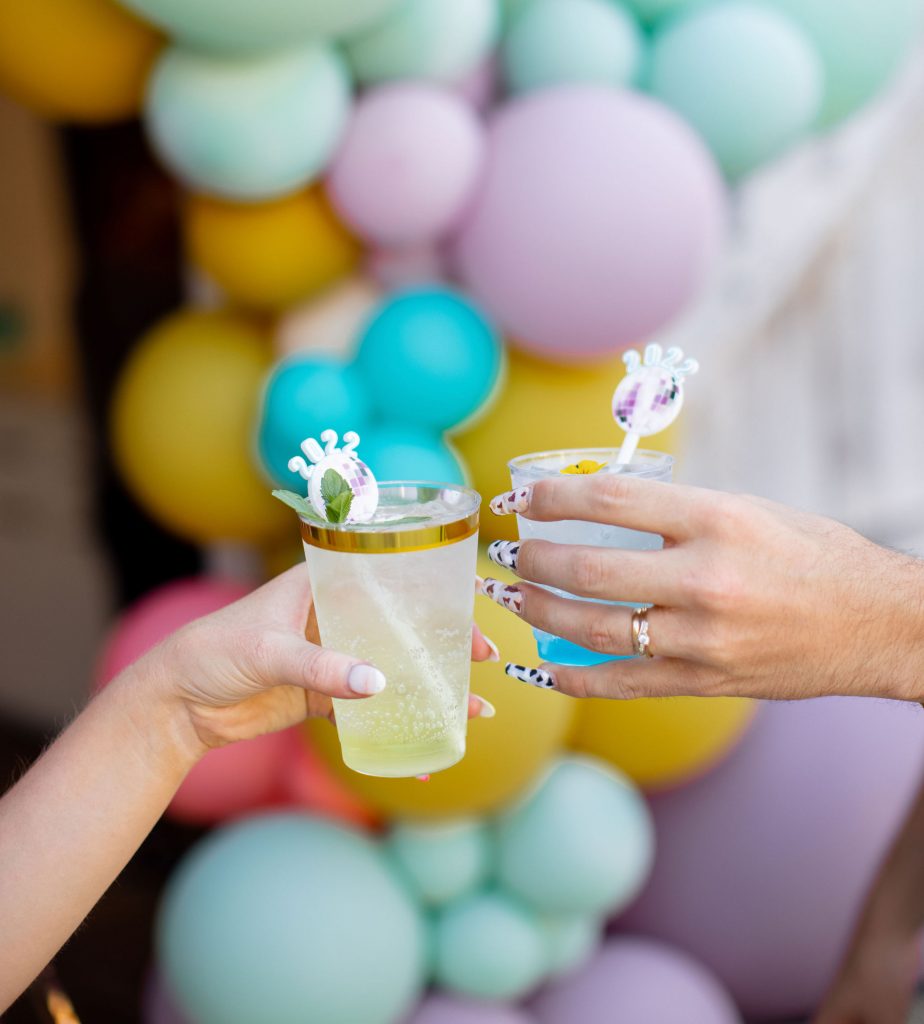 Cheers and congrats to all the 2022 graduates!!!
xx
Jacquelyn