When I was asked to help design and plan Lucca Valentine's fifth birthday I felt incredibly honored.  Lucca is the daughter of Tori Hendrix, my friend and fellow designer who passed away last year.  Tori was an inspiration to me in so many ways.  Quite a few of Tori's friends came together to make this party happen and the outcome was beautiful.  And I'm not just talking about the party, it was also beautiful to see the community work together to create such magic for Miss Lucca.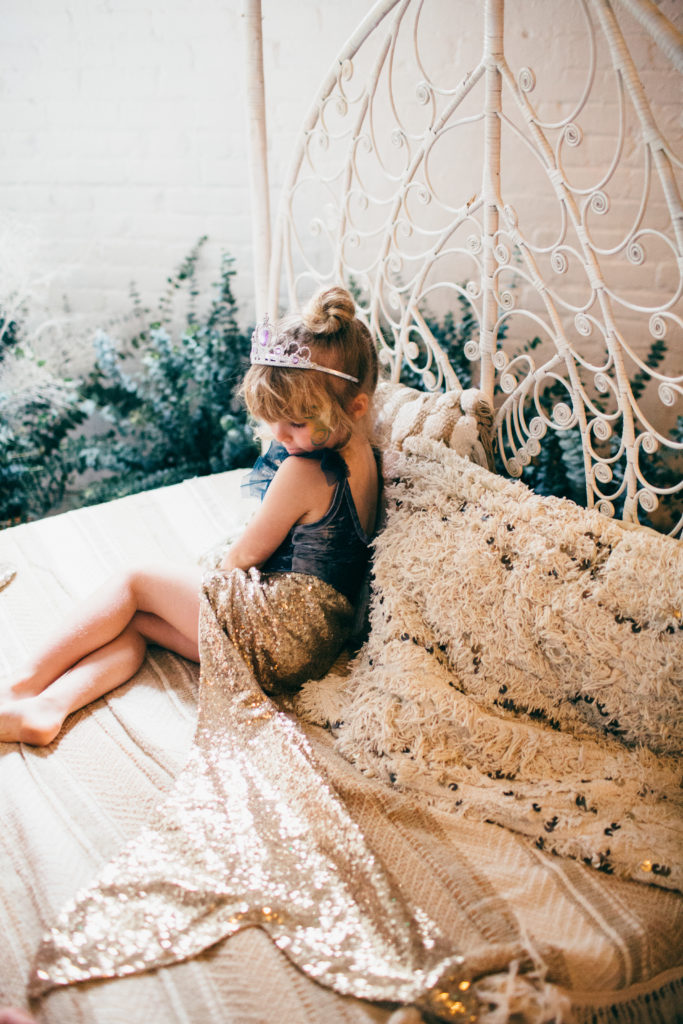 Mermaids are one of Lucca's favorite things right now so of course that had to be our theme.  This was also Lucca's golden birthday, turning 5 on the 5th!  So we had to have tons of sparkle as well.  Our goal was to make Lucca happy and feel special but we also wanted to make Tori proud.  I truly think we accomplished both.  I'm so excited to share the pretty photos by Taryn Kent with you today.
This party was featured on 100LayerCakelet yesterday!
Let's start with the perfect invite by Kelli Murray… We used her amazing mermaid art work through-out the party.  The lettering is by Type & Title…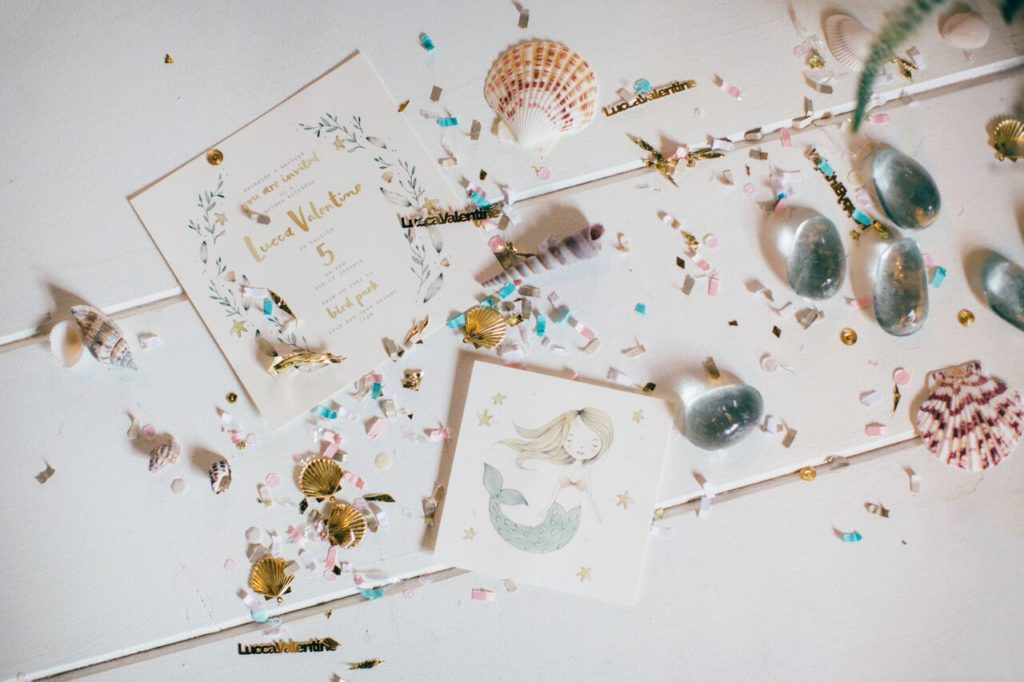 Love the table set up where we again used the mermaids for the placemats, and the gorgeous blooms through-out the party are by Bloom Babes.  The napkins are from Hostess Haven and if you look closely, each place setting had a shell with the kiddos name painted on it beautifully by Miss Multee.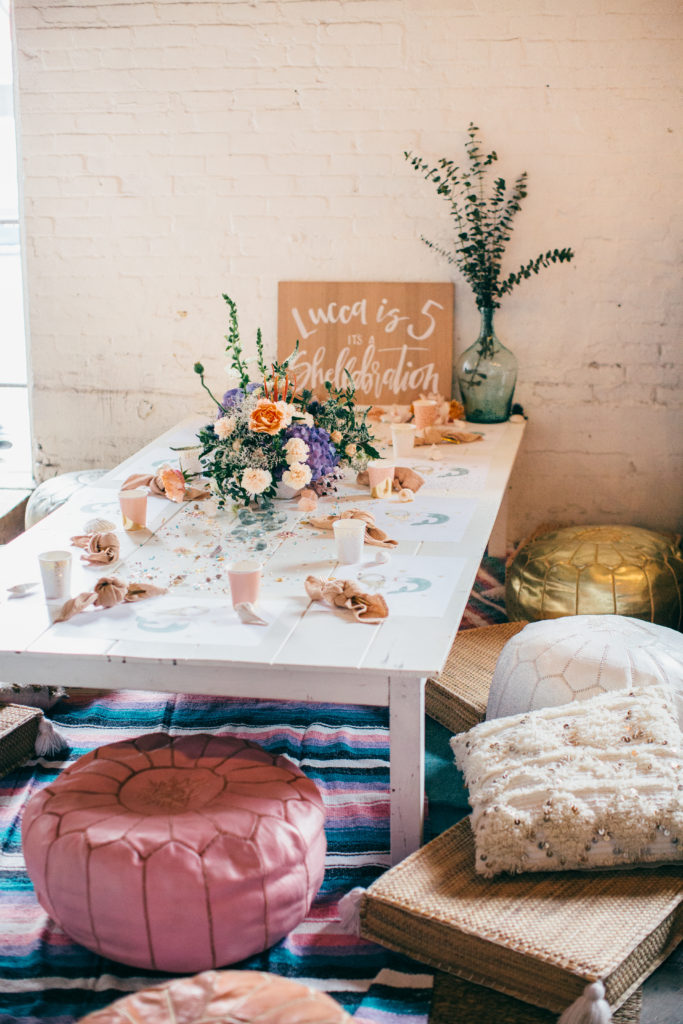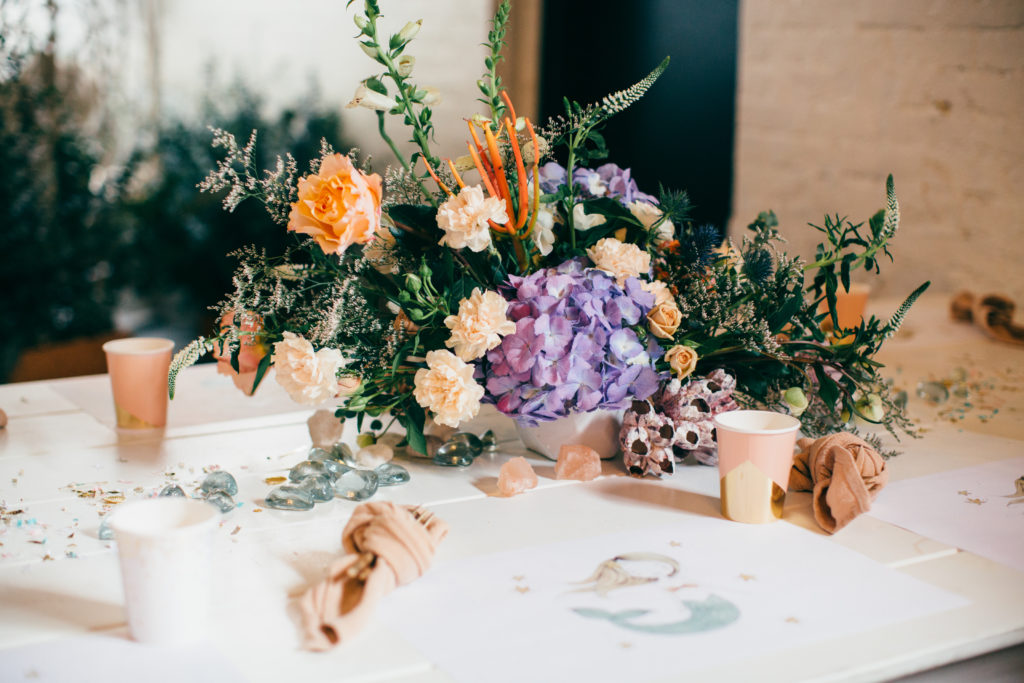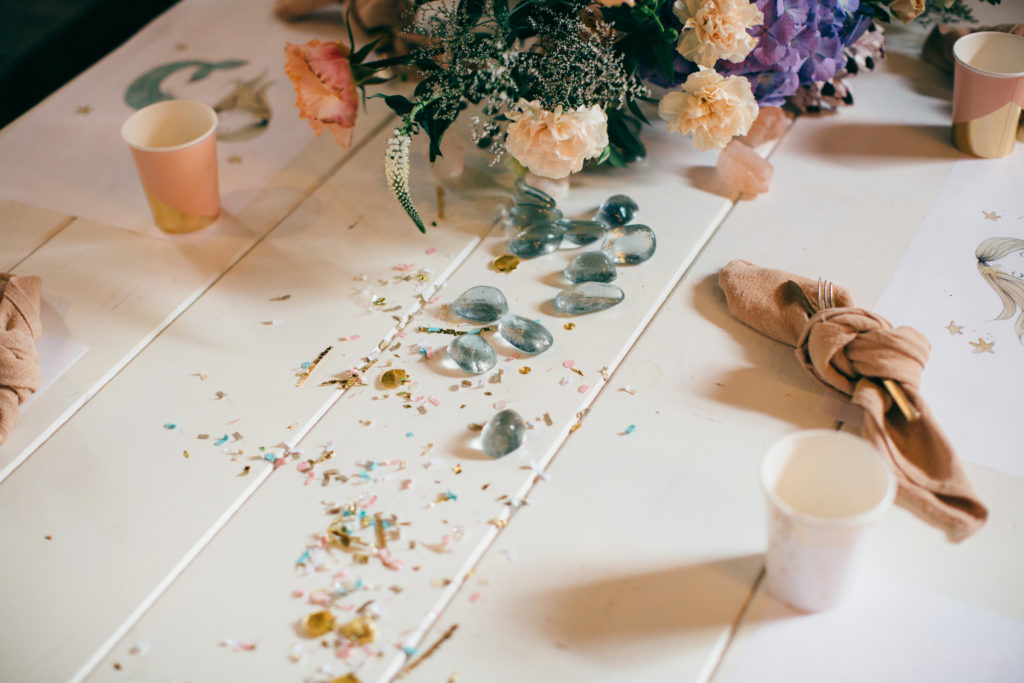 The signage was done by Studio BDR and all of the puns on said signage?!  We have none other than Erica from 1011 Makeup to thank for those!!  The queen of puns :)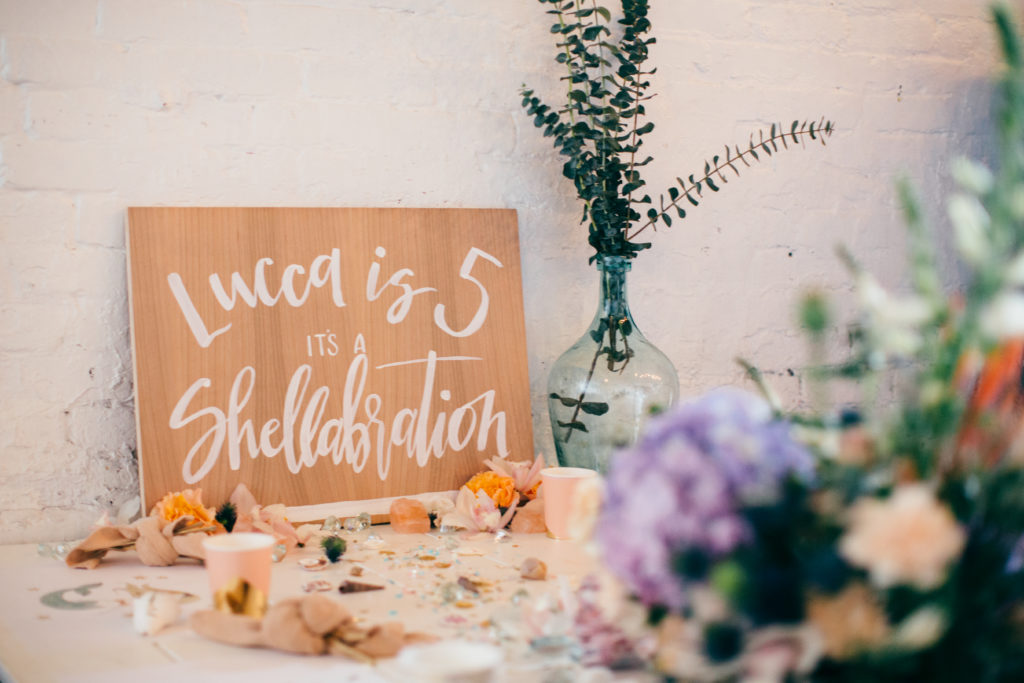 A must have for Tori's daughter's party?!  Glitter and confetti, because we know she wouldn't have it any other way…  Thank you Confetti Bar for making the custom confetti magic happen!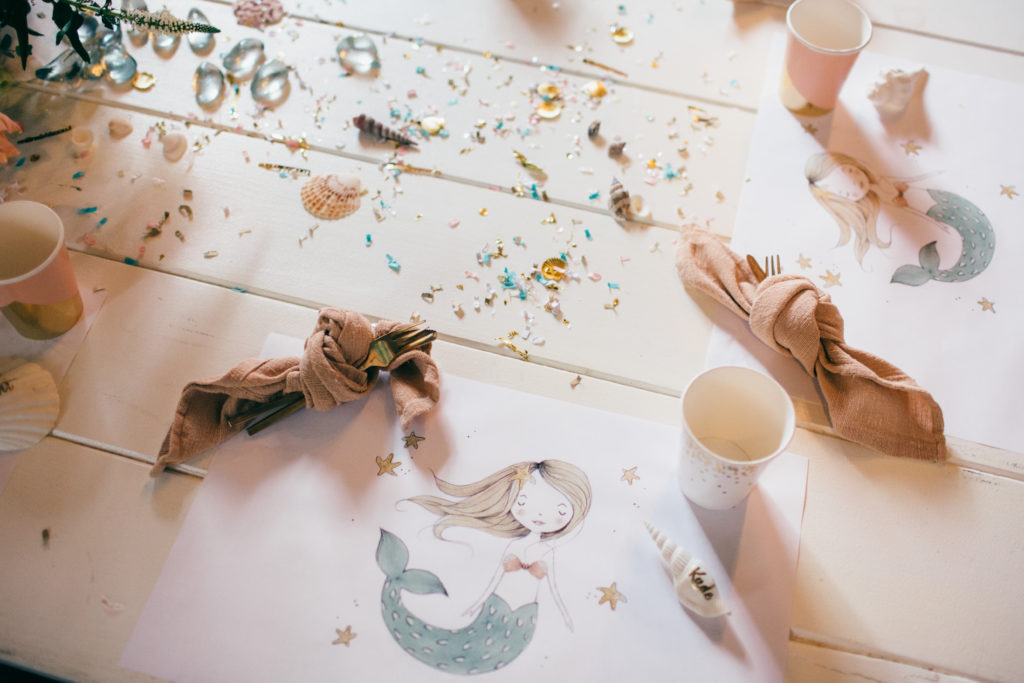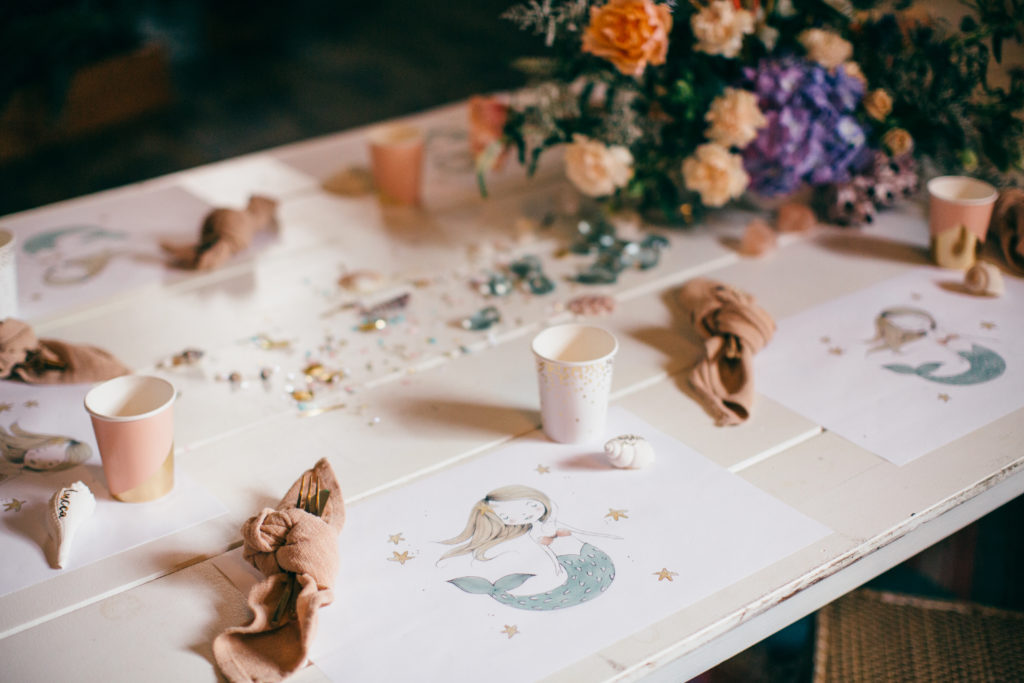 Originally the party was supposed to take place outside at a favorite park of the Hendrix family.  But the week of a storm came through, and believe it or not, it rained in San Diego.  Go figure!  Lucky for us our friends at Moniker Warehouse let us hold the party there!  It ended up being perfect!
All of the amazing rentals are from Pow Wow Vintage Rentals… Their boho flair was just everything for this party.  My favorite piece?!  The insanely beautiful day bed that we used as the Mermaid Lounge.  We layered it with gorgeous pillows and the kids loved spending time with Ariel on it.  Another essential for the birthday girl, a real life Ariel :)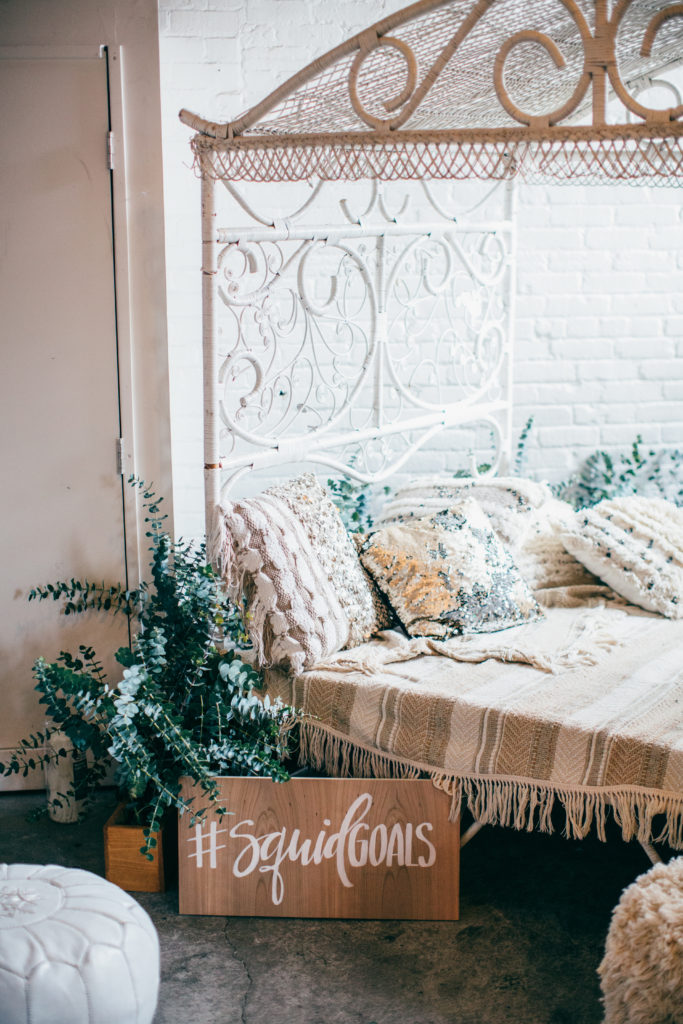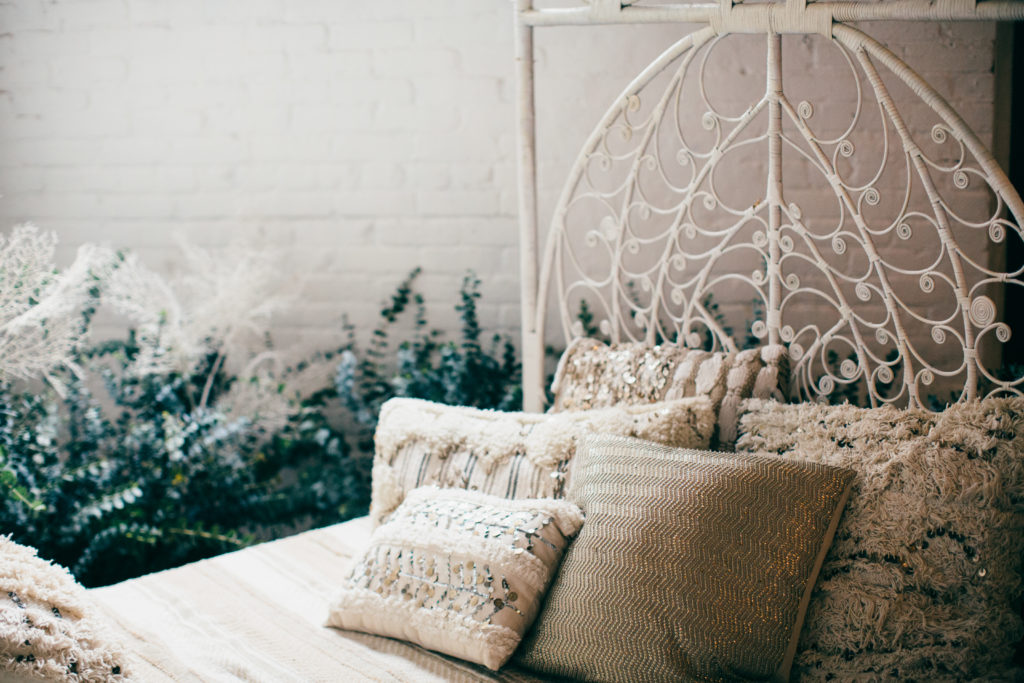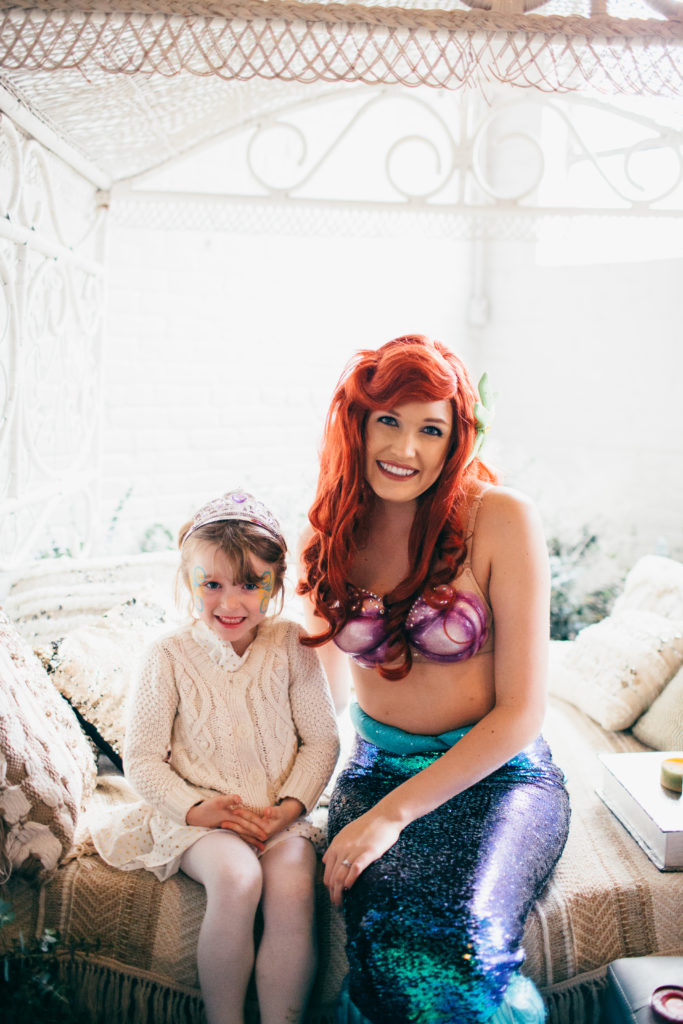 How incredible are these gold glitter mermaid tails that were made by Glitter Fox for each little girl at the party?!  Let's just say they were DEFINITELY a hit!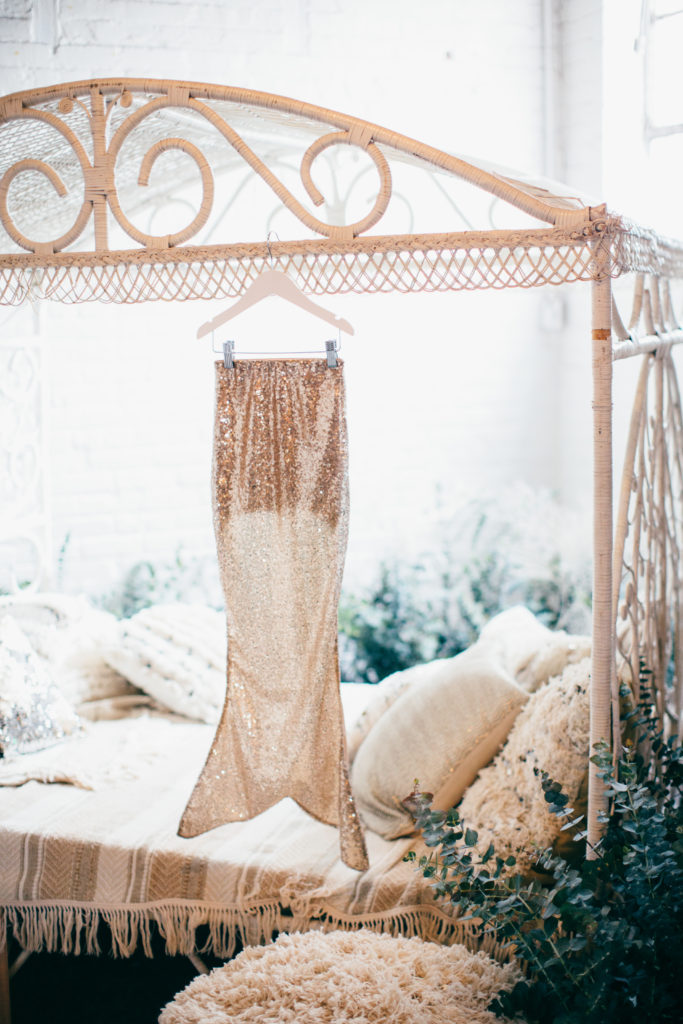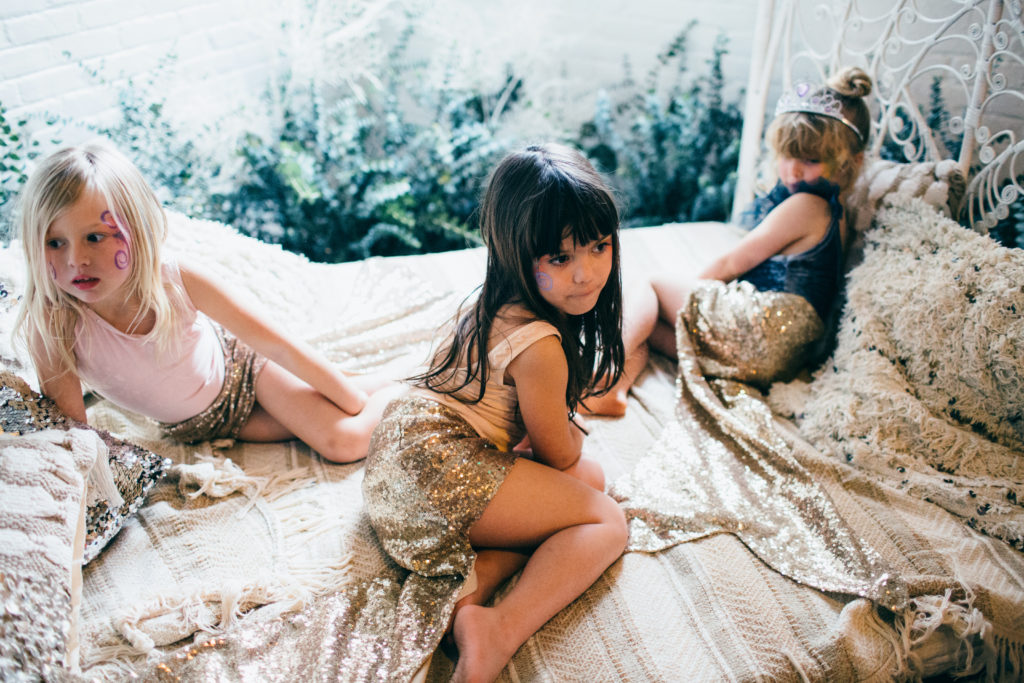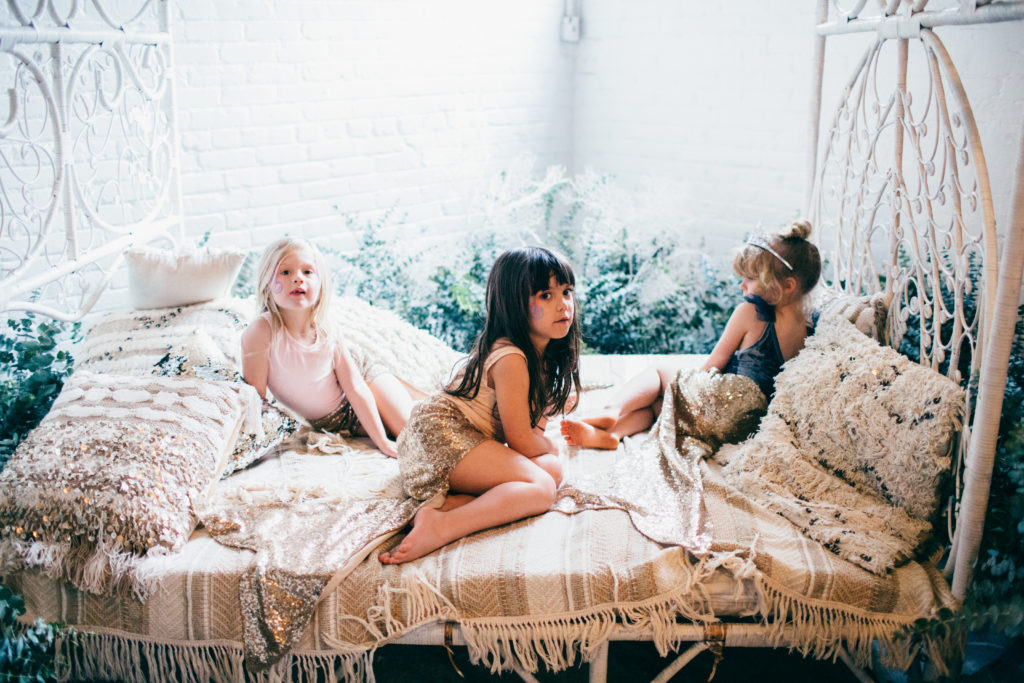 Yummy food was served from Miho Catering, they never disappoint on the yummy factor!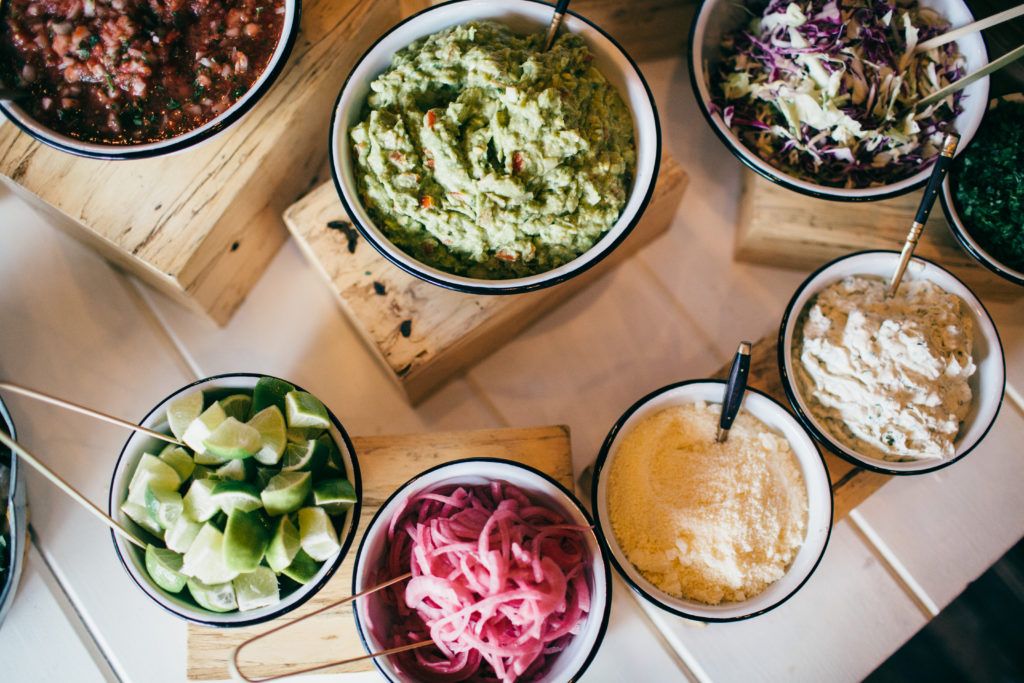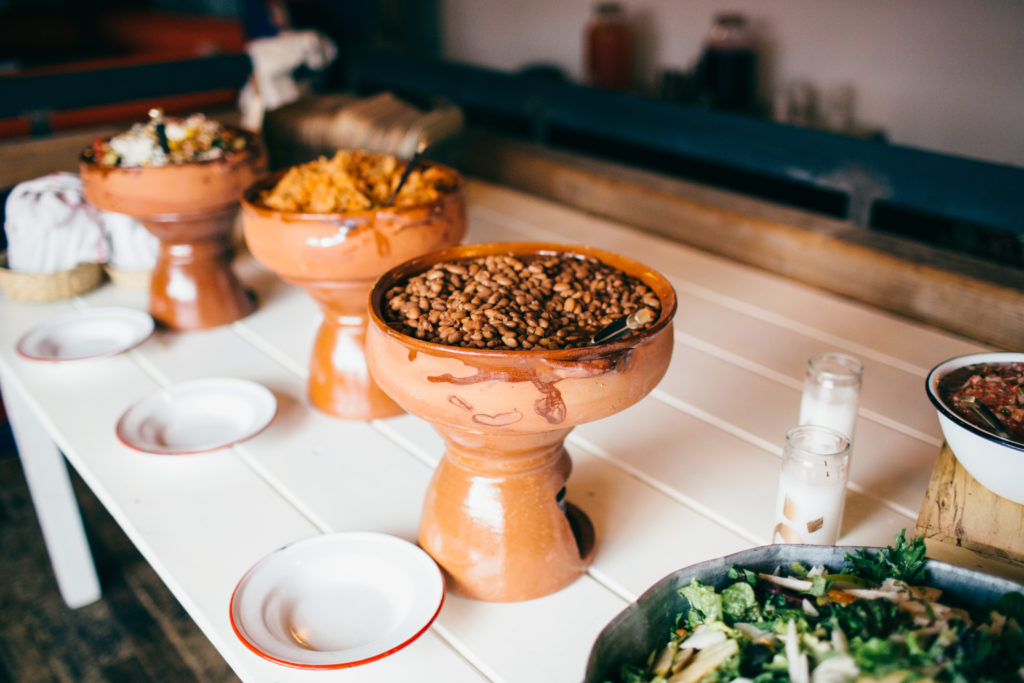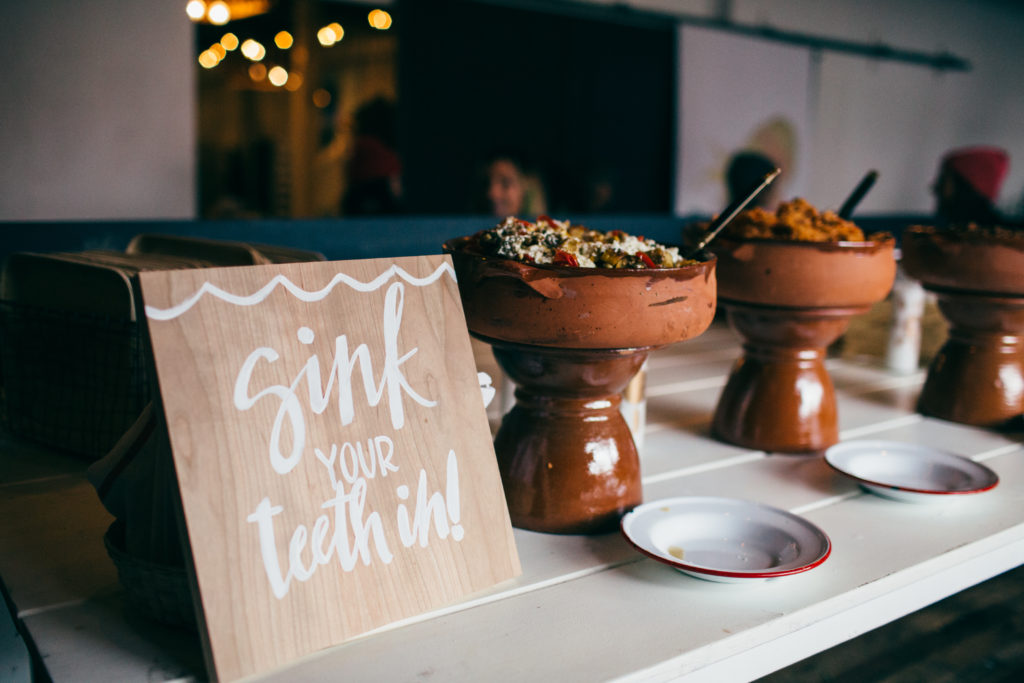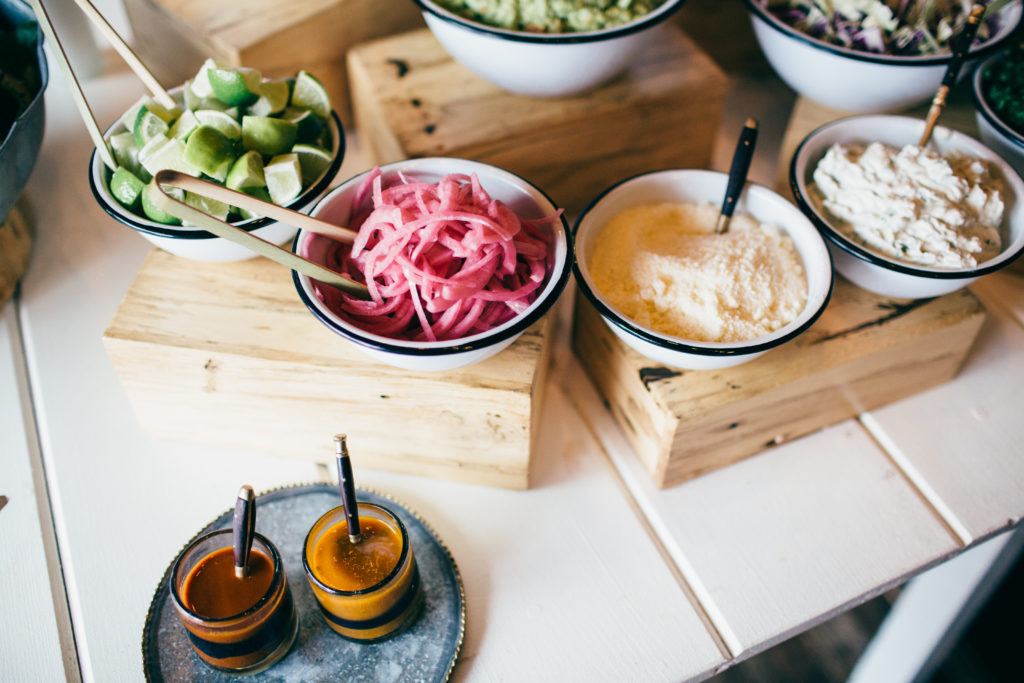 We also had a "Mermade Up" station for the kids to get their hair and makeup done or some amazing face paint.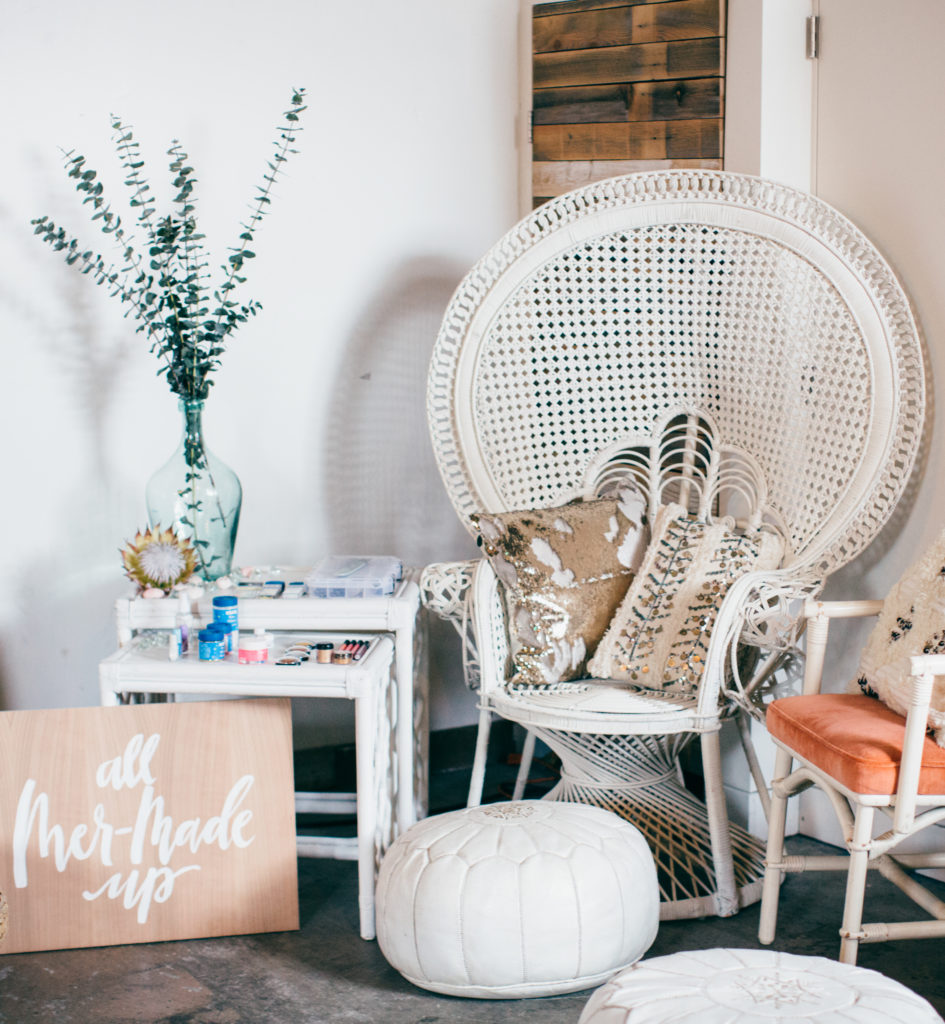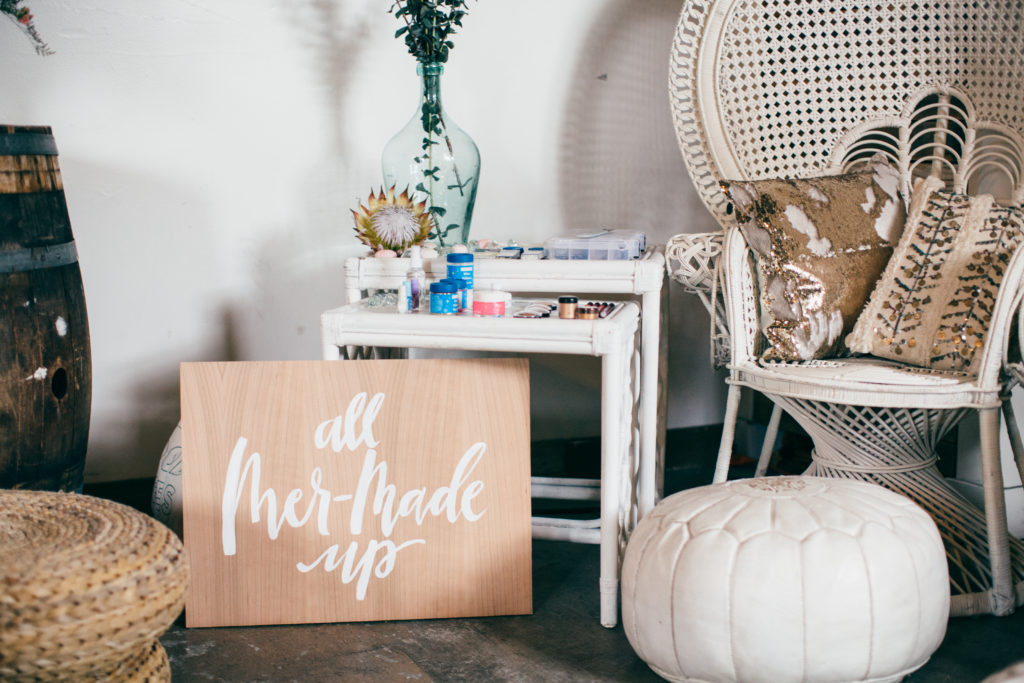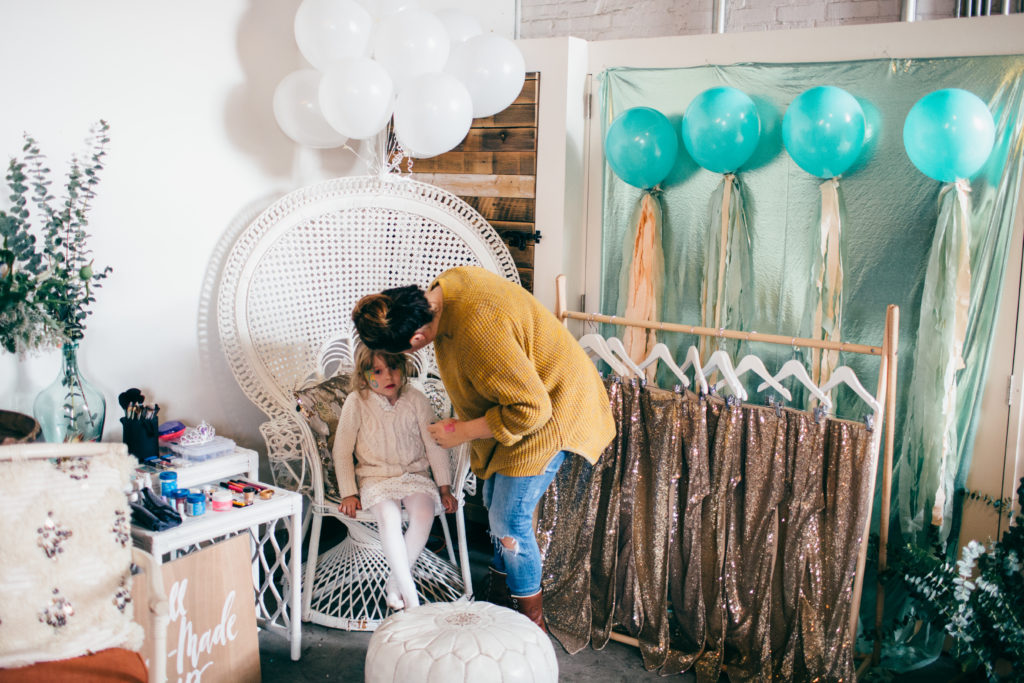 The super talented Jesi Haack created these adorable backdrops that were right on point with the party theme!!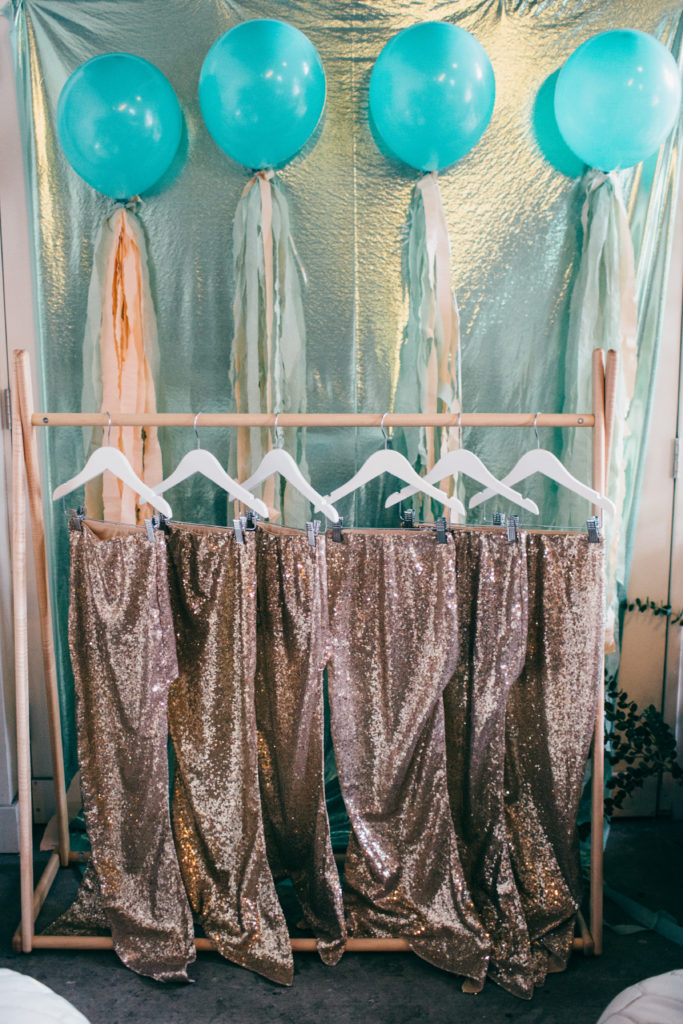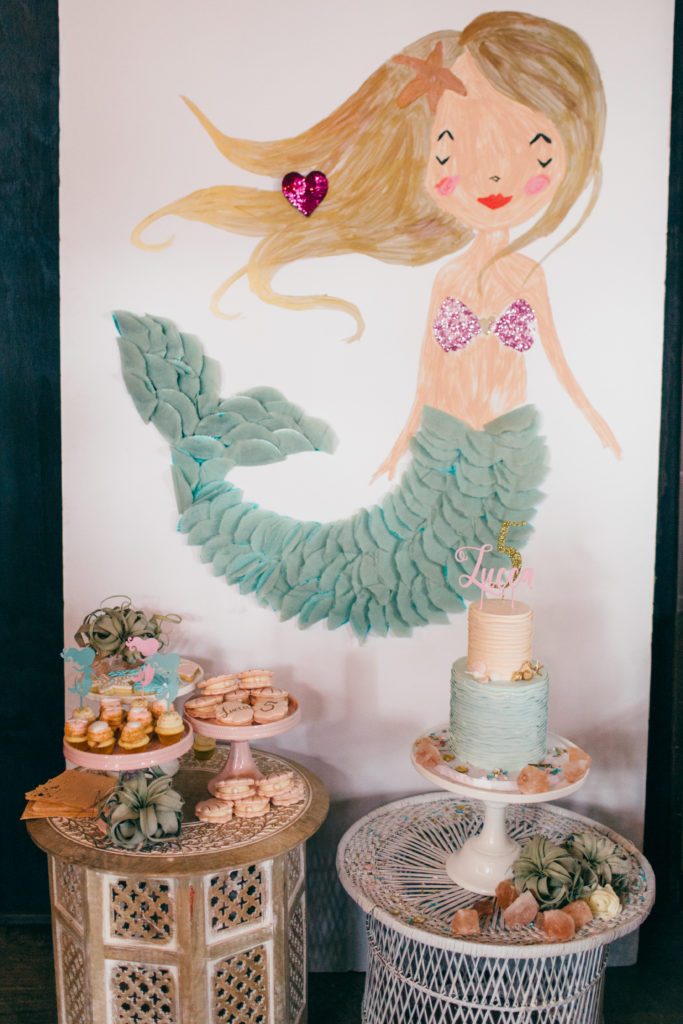 The desserts were all from Sweet & Saucy Shop, and obviously we know how they do things… Nothing but the best every single time!  We also love the cake & cupcake toppers by our girl Nic, owner of The Roc Shop.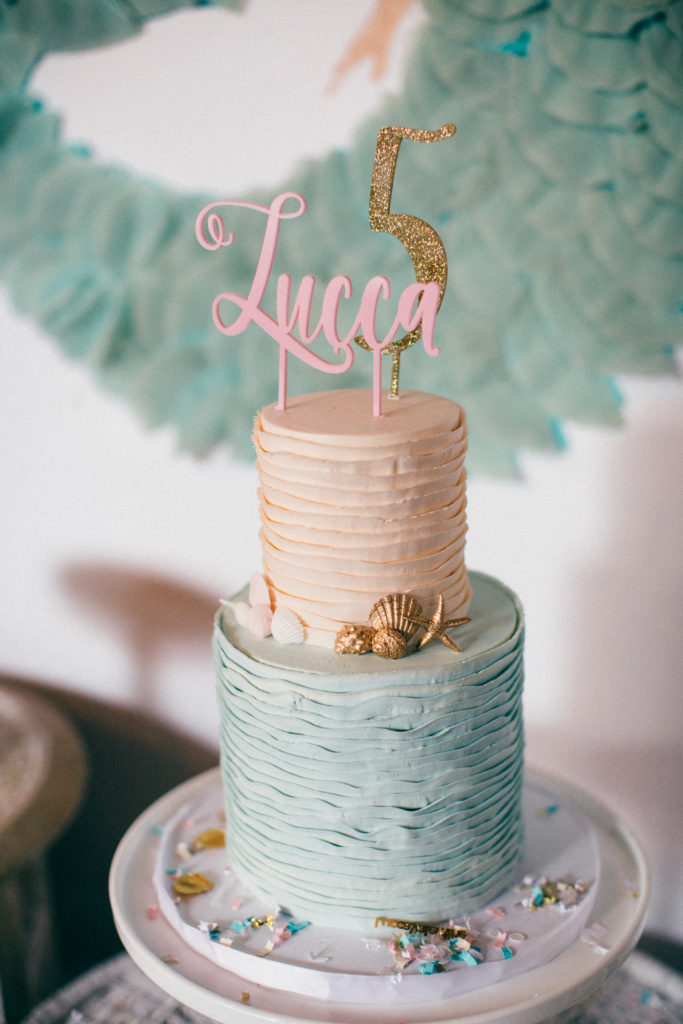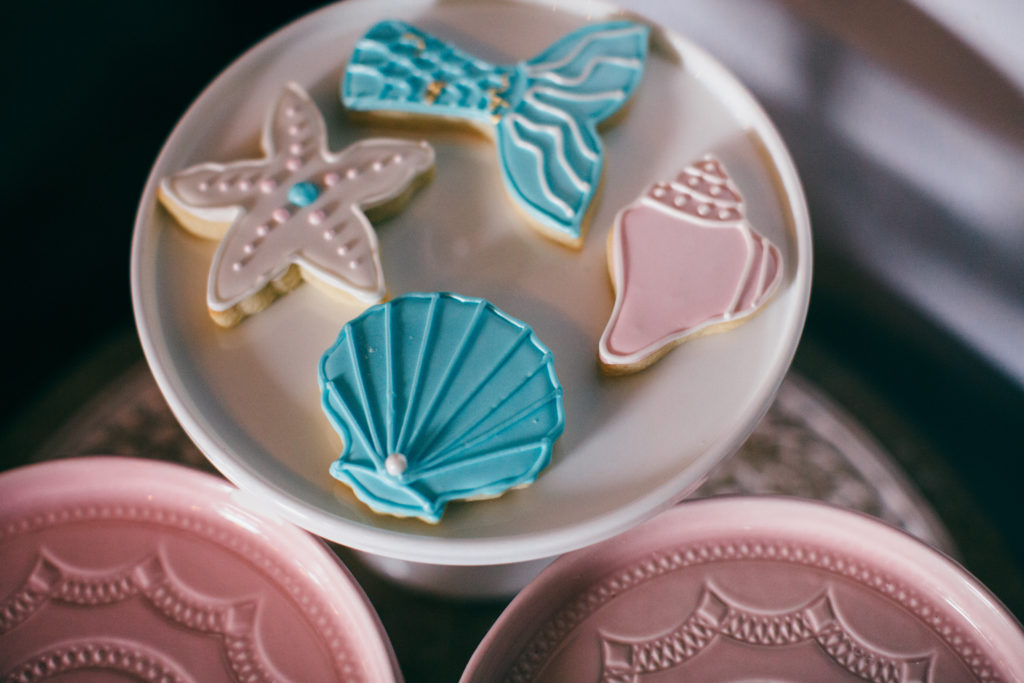 You guys, there are pearls in those oysters!!!!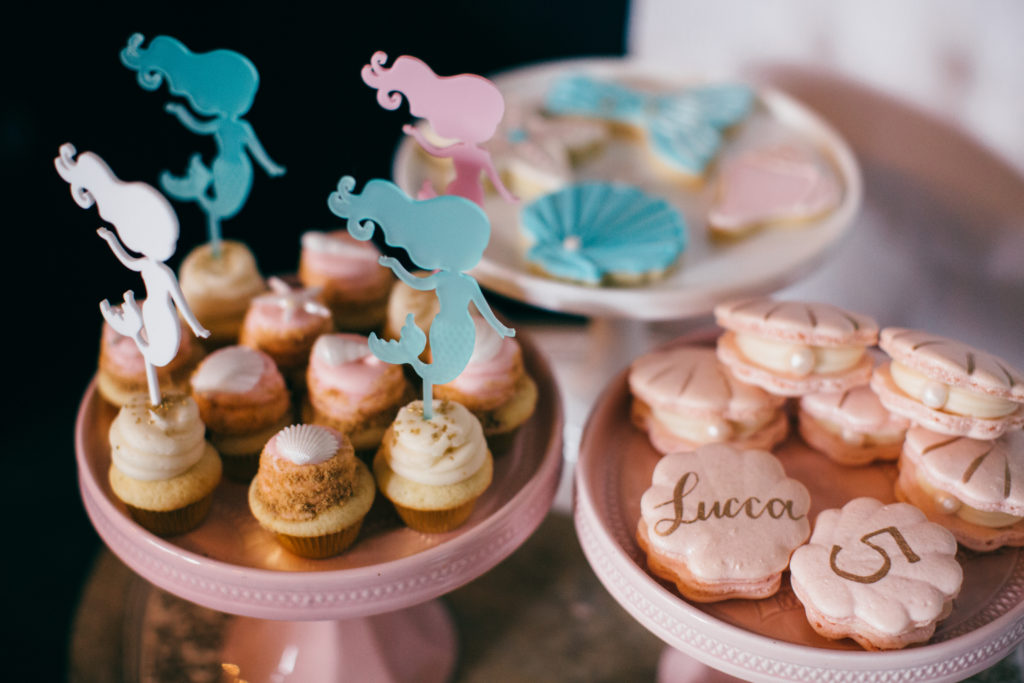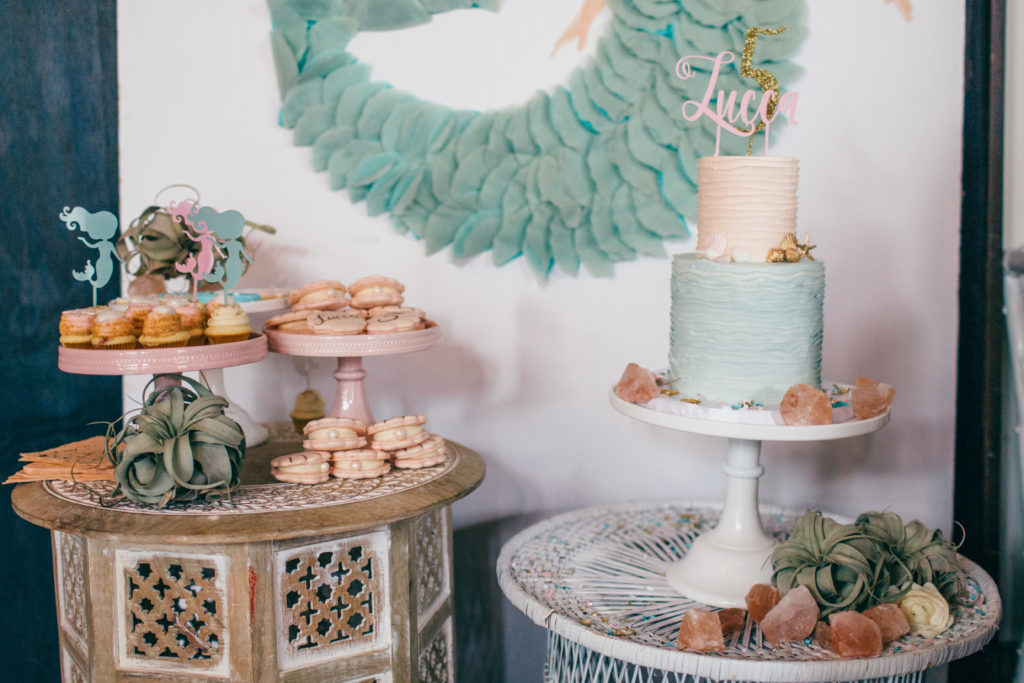 Here are some more candids from the day… It was so special and so wonderful to see Lucca have such a happy day.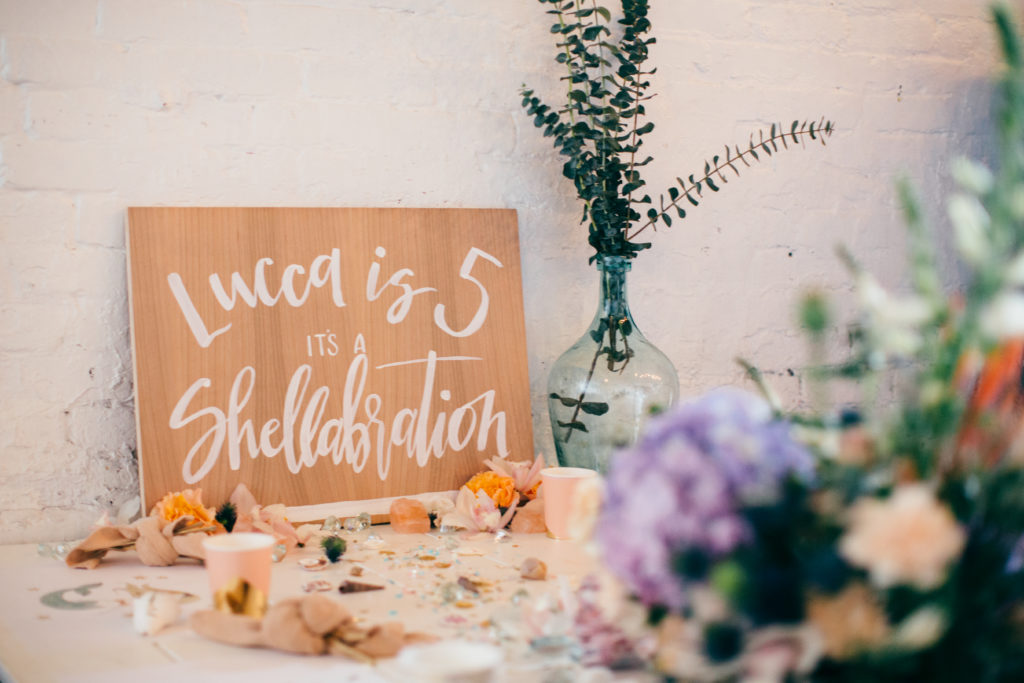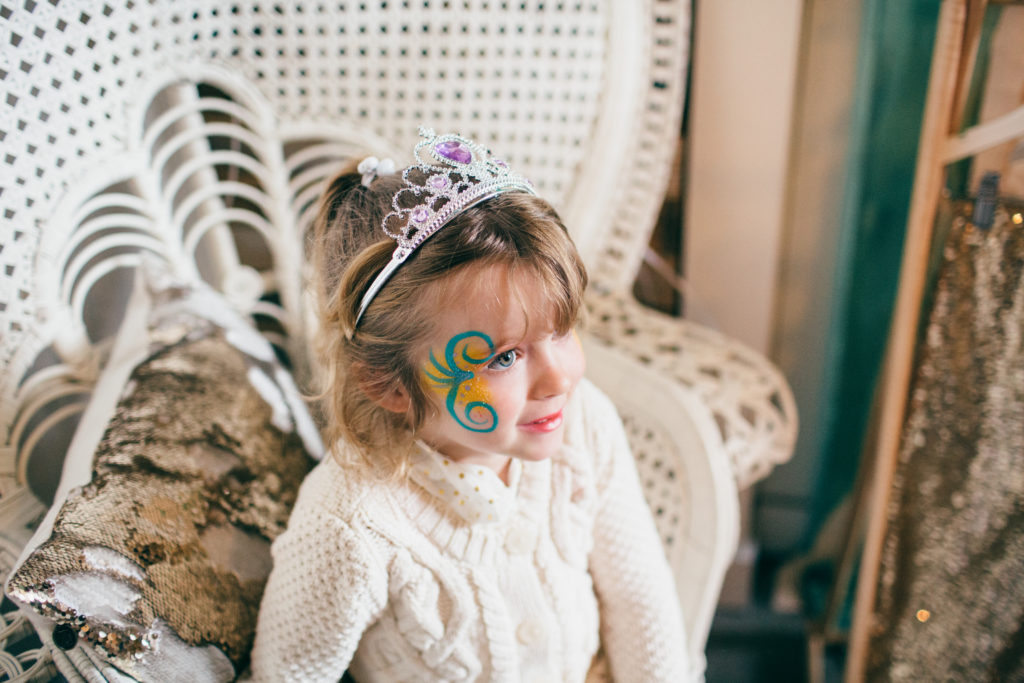 Ok, this little guy right here was GLUED to Ariel, and I mean totally, completely IN LOVE.  Seriously, the cutest thing I've seen in a while and I still smile just thinking about it.  Knox, you kill me!!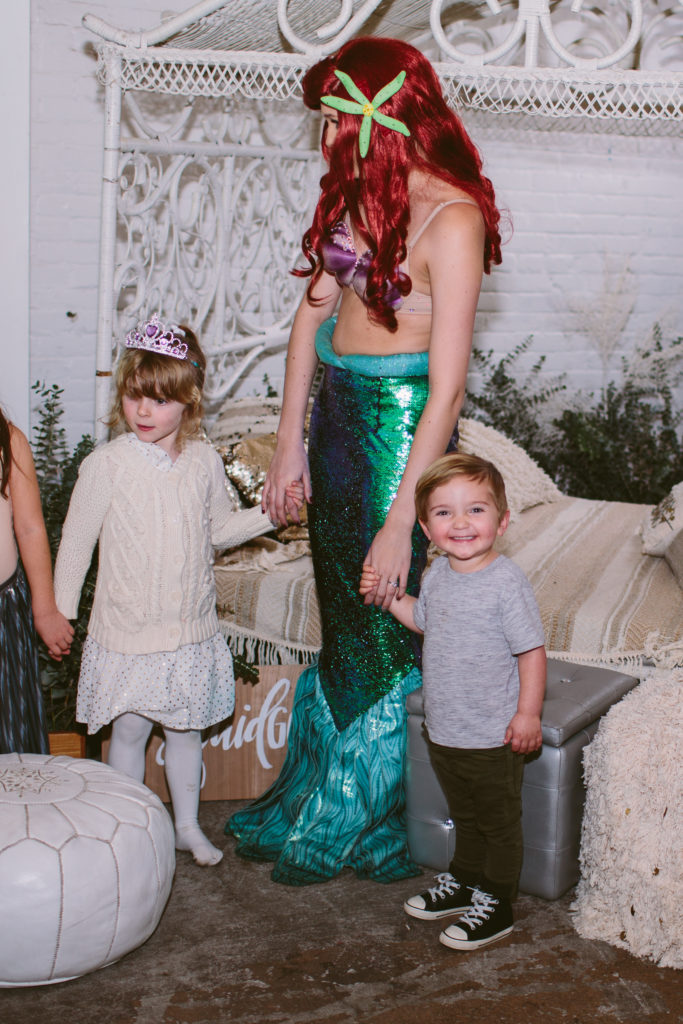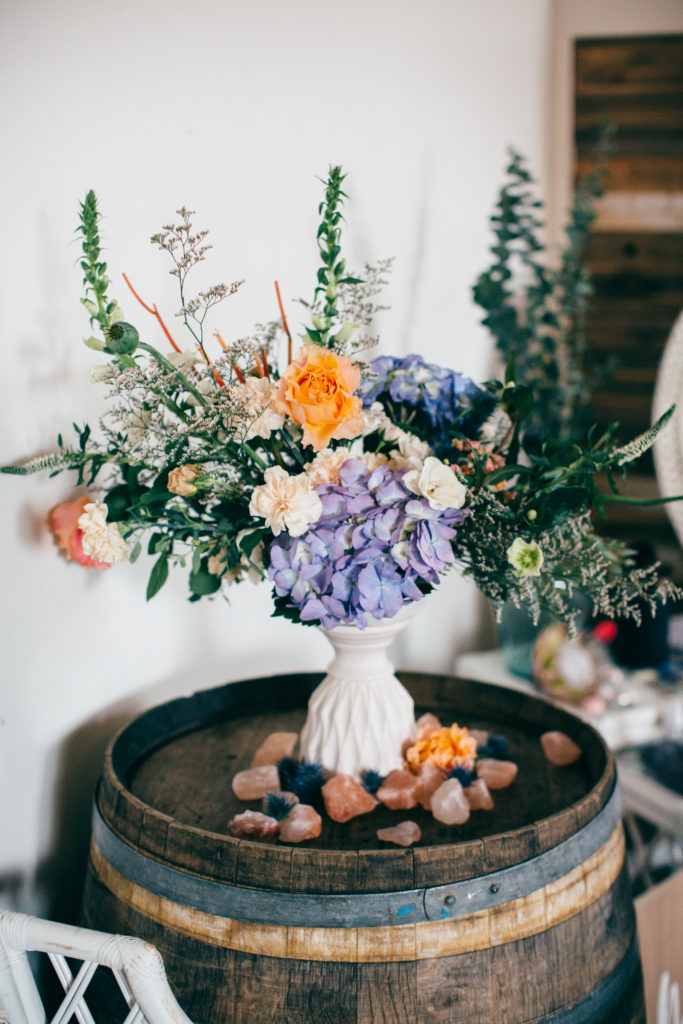 Major #squidgoals right there….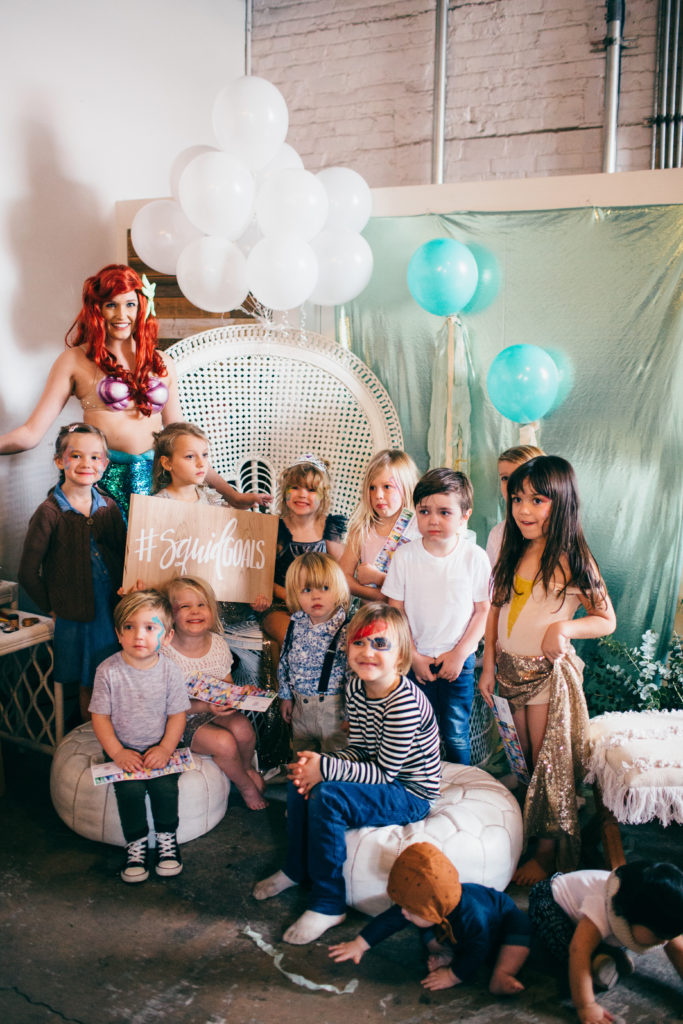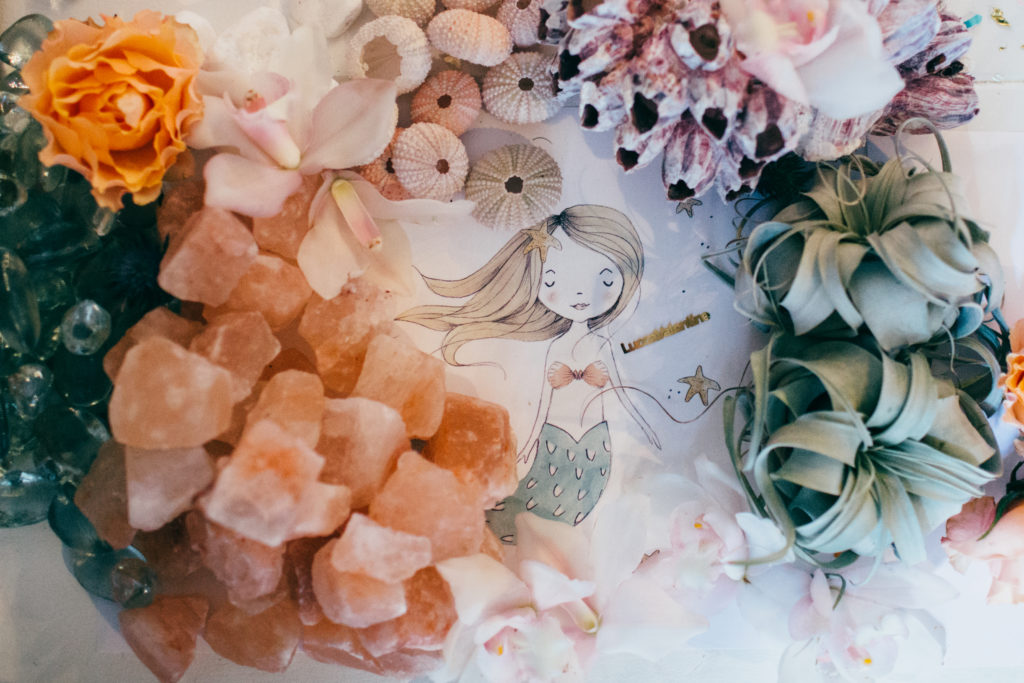 Happy Birthday Lucca!!!  Love you golden girl!
Jacquelyn
Thank you to ALL the amazing friends who made this day possible!!
Planning – Cassidy June
Design/Styling – Jacquelyn Kazas from Beijos Events
Venue – Moniker Warehouse
Food/Drinks – Miho Catering
Ariel – Royal Entertainers