So we are in the thick of it y'all!!  This little thing we like to call Winter…burrrr.  And I know, I know we are spoiled in So Cal….we don't really get them.  But I have to say this year it's been cold for us.  Which is so great!!  We are getting a feel of some seasons this year with some brisk wind and some rain, hey we'll take it!!  Anyway, with that said, we found the perfect flannel for those days we want to feel extra cozy but stylish ya know!?  It really wasn't hard for us to decide since this company has some great styles…we went with Rails!  The fabric is so soft, the knit literally feels like pajamas!! I mean who wouldn't want to cozy up in it all day everyday??  So here we are looking as cute as we can in our favorite flannels by Rails…
Jacquelyn chose the classic Hunter style in Black Royal you can find here.  It's an ultra soft button down with  with one chest pocket.
Pictures of Jacquelyn by Megan Welker
You will soon find out we are apparently a black and white crew because… what can we say we love the monochromatic neurtrals!
I went with a dress, because hey they are easy and I LOVE easy dressing!!  The Bianca in Vanilla Indigo you can find here.  It's an ultra soft long sleeve button down shirtdress with a single chest pocket.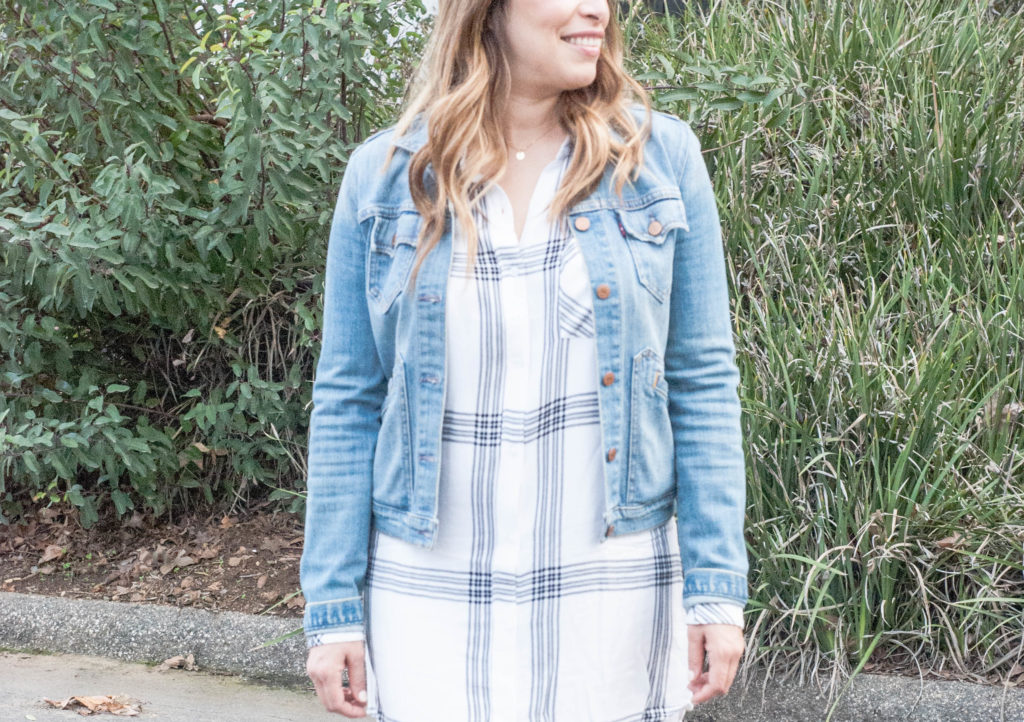 Abby went edgy showing us how to accessorize this bad boy in a couple different ways…one with her beanie and shades and the other wrapping it around her waste.  Super grunge cute!!
Abby also chose the Hunter in Ebony/Ivory Buffalo you can find here.
Pictures of Abby by Julie Cahill
We love Rails because of it's super relaxed Cali vibe, but also it's sophistication.  The quality guys, I can't say enough about it…super legit with the perfect combination of comfort and tailoring!
If you don't have a rails flannel…you need one, just sayin' haha! Happy Shopping!!
xx Leah