Well Summer is approaching quickly and if you haven't already it's time to buy some swim suits for the littles.  I'm sure you've all indulged since retail releases swim mid winter for resort season. But if you haven't we've got our favorites lined up for you!!
It's also no surprise when we become mommies we love to shop for our kids more than we do for ourselves. I know I have that problem!!  One of my favorite things to shop for is swimwear.  It's so irresistibly cute when it's so little!!  I put together my favorites so far for the Summer and here's a little peek…
For the girls…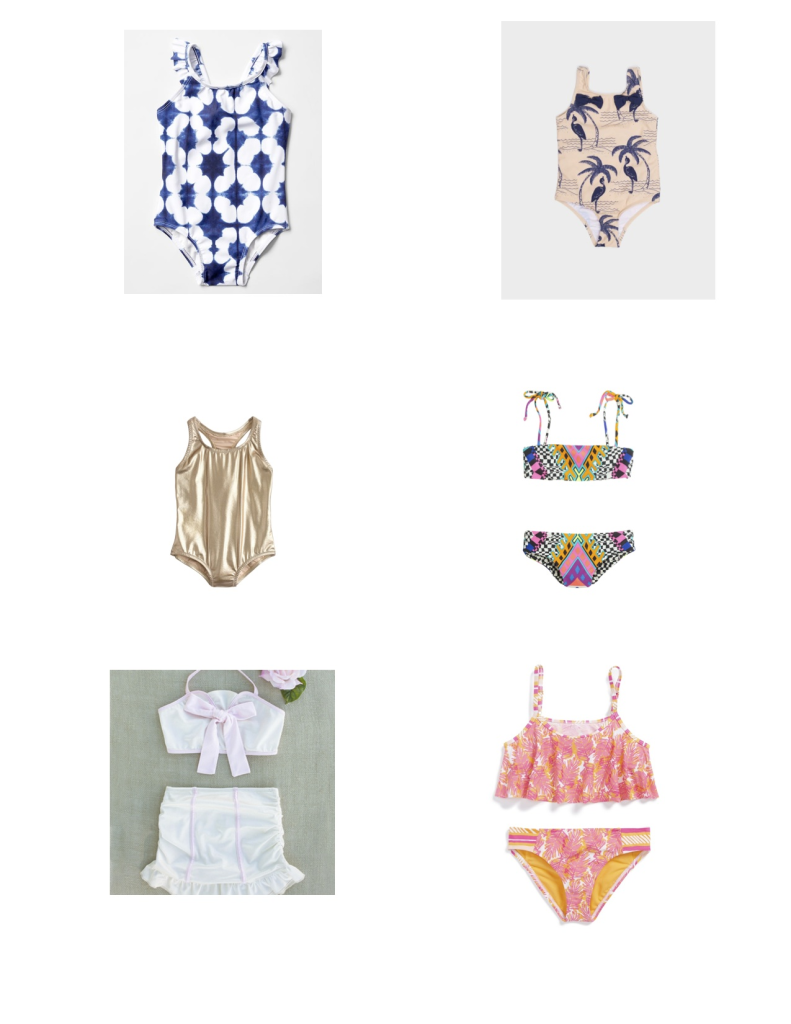 From Left to right moving down…here are the deets on all this pretty!!
First one you can find here at the Gap.  The flutter print one piece.  I'm in love with this print.
Next is the Heron Print Swimsuit in Pink from Mini Rodini.  Are you kidding me?? Adorable….Can't go wrong with any of the Mini Rodini styles for swim.
Up next is the racer back one piece in metallic from none other than Crewcuts (JCrew).  This one is so much fun right??
Then we have this stunner from Mara Hoffman Kids.  You can find this one at Crewcuts too.  Mara Hoffman you have our hearts!!
I found this next little jewel when I was swim shopping and had to include it.  You can find it here from Joyfolie, it's so retro and will look so cute on your little girl!! Love it…
Last but not least is this pretty pink number I found at our tried and true Norstrom.  It's from the experts in swimwear at Roxy.  How cute will your little Wahine look in this??
Now for the little dudes…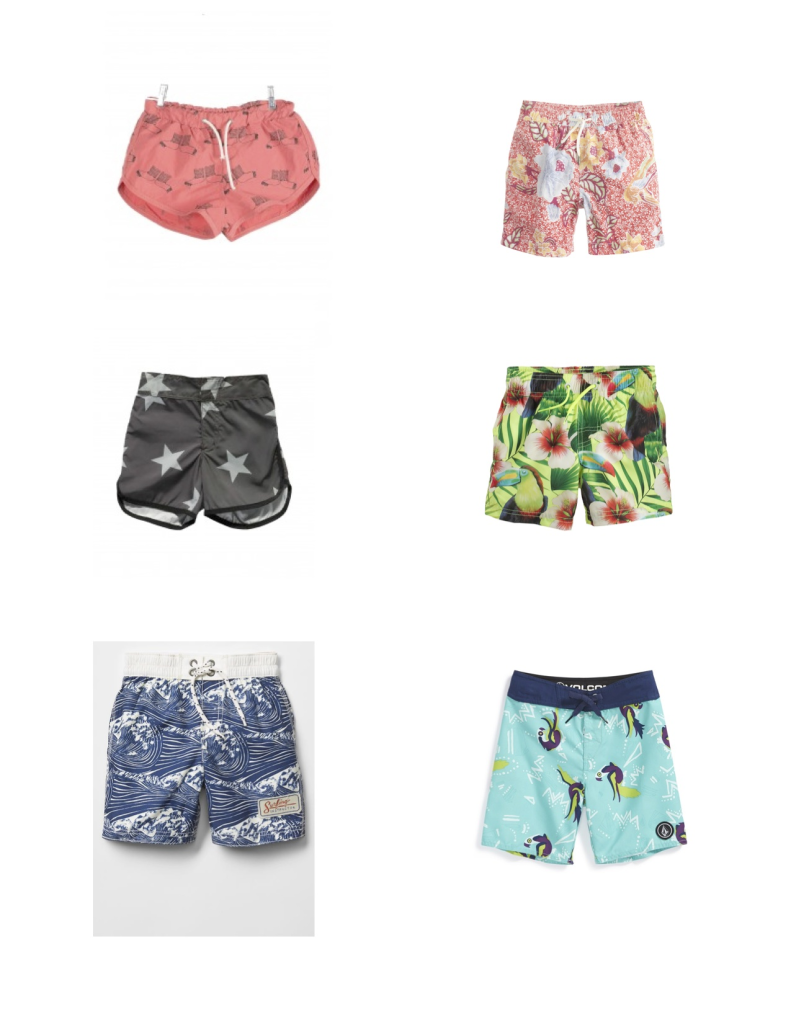 Starting from the top going left to right, here's all the info on these fun shorts!!
First we have these adorable shorts from Bobo Choses.. How cute will your son look in these short shorts found right here at Fawn Shoppe??
These trunks from Crewcuts (JCrew) are too good for words in my opinion….
Also another goodie found at Fawn Shoppe are these shorts from Nunu….so boyish and hip though….
And these Sundek floral parrot print shorts you can also find at Crewcuts (JCrew) are just insane right??
Found the next ones here at the Gap.. Love the wave print!!
And last but not least…let's get funky with Volcom.  Found these at Nordstrom, your little surfer grom will look adorable in these.
Hope you liked our Beijos Picks for you littles swimwear this Summer.  Don't forget the sunscreen!!
XO…Beijos Gals