Who says the holidays are all for the adults?!
We've gotta say, the kid's table is where it's at, I mean seriously, the conversations and antics that go on over there are  pretty darn hilarious!  Well, we decided to do a "kidsgiving" and have some of our favorite little buddies over to play with a perfectly styled kid's table with the help of our friends at Pottery Barn Kids and Tiny Prints.  Our little loves couldn't have been more excited to play and show off for the camera!  Take a look at all of the fun!!  You can also see this adorable shoot over at 100LayerCakelet today!
Photos by Megan Welker
Always gotta start with the invite, right?!  Tiny Prints has great options for any type of party and we would honestly use this one for an adult party as well!  It's the perfect Fall color and the font and water color have us all in love…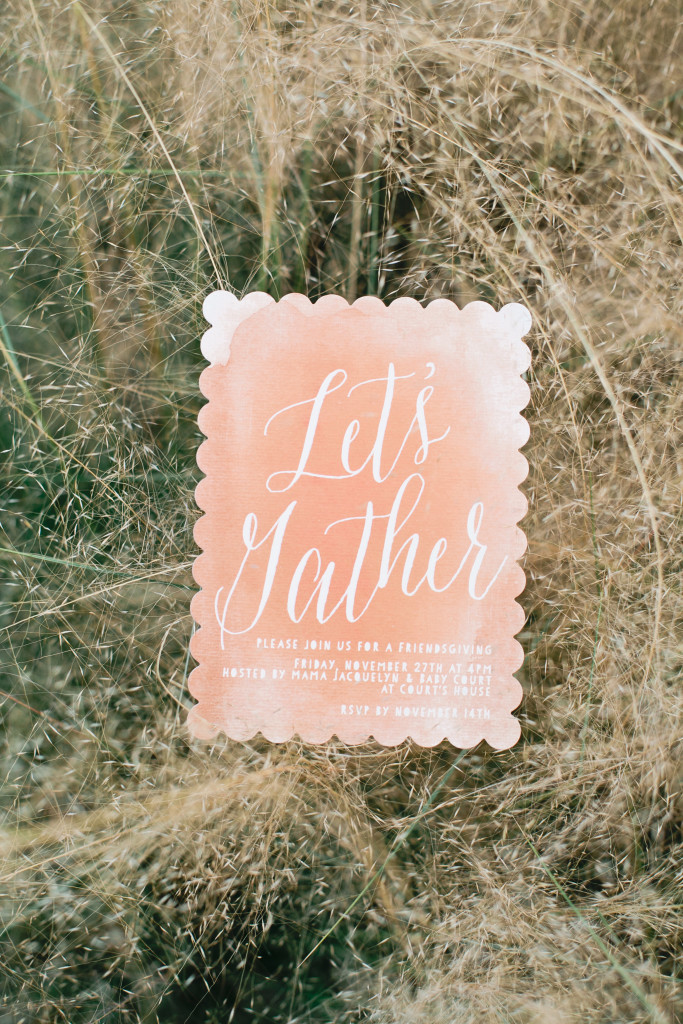 Perfect little setting for a kid's party!!  Gotta love Ikea with their affordable and cute options for tables and chairs that our kids can grow with!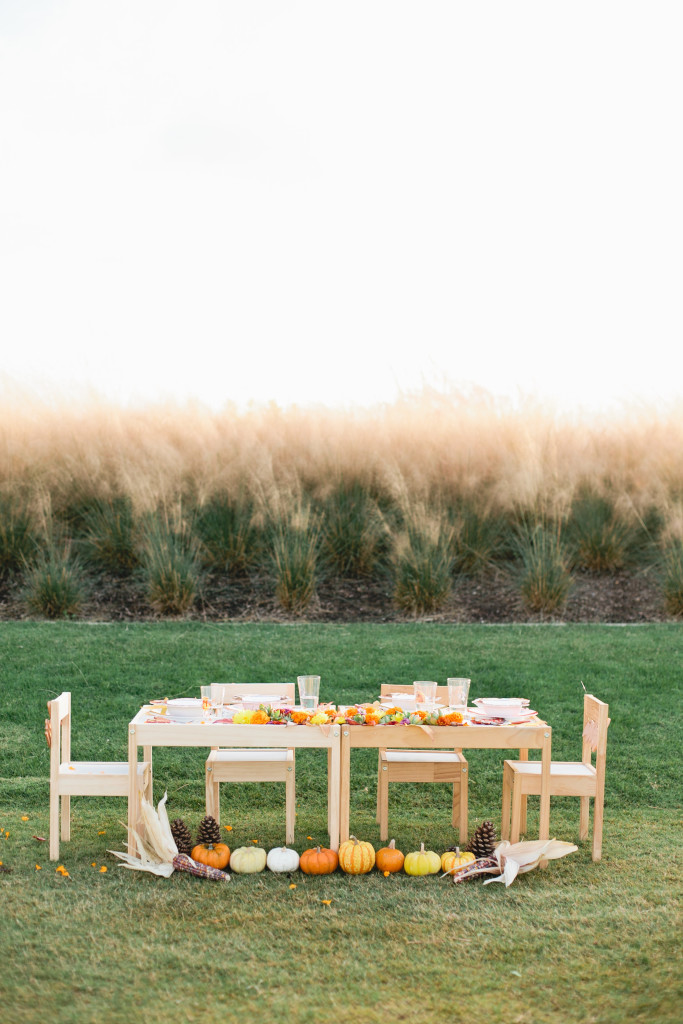 Pottery Barn Kids has amazing holiday collections always, and when we saw their Thanksgiving 2015 goods we knew we had to have a little party, what can we say, we are easily inspired to add more craziness to our lives, haha!  But what we loved the most about these items was what they said…
In everything give thanks.
Such a great message for our little ones.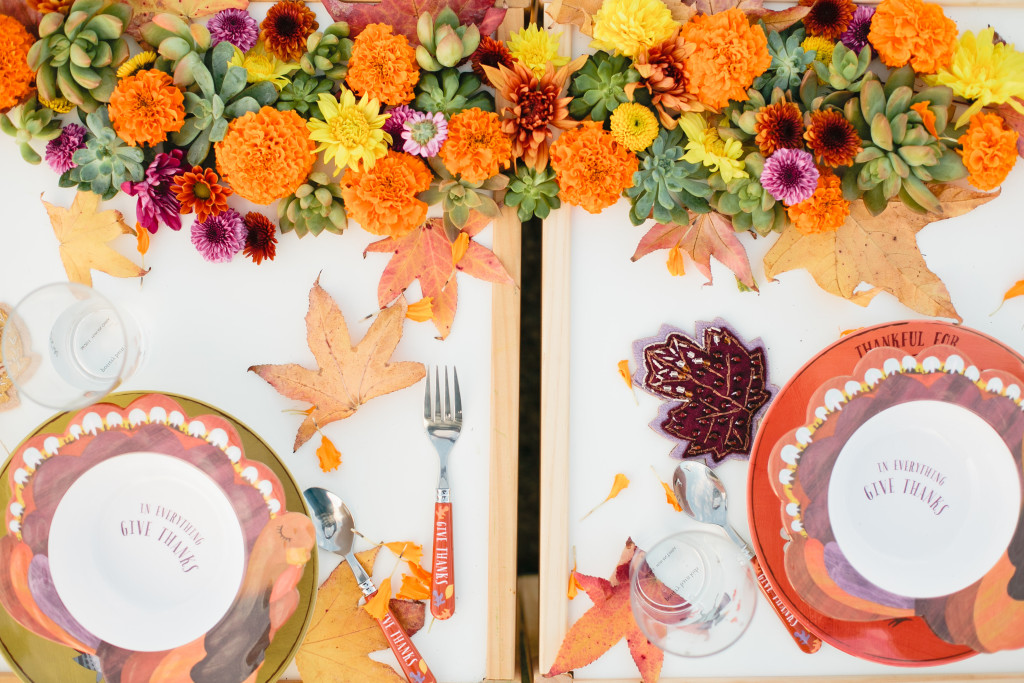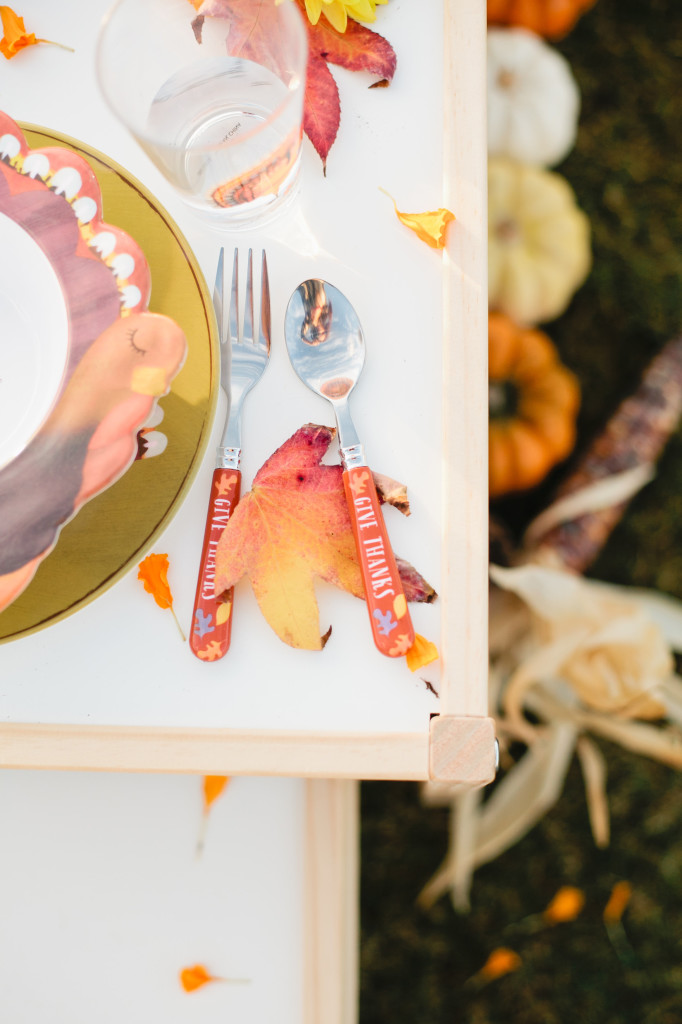 Our own Leah Carriger used her fancy writing skills to pen each kid's name on the Tiny Prints place cards.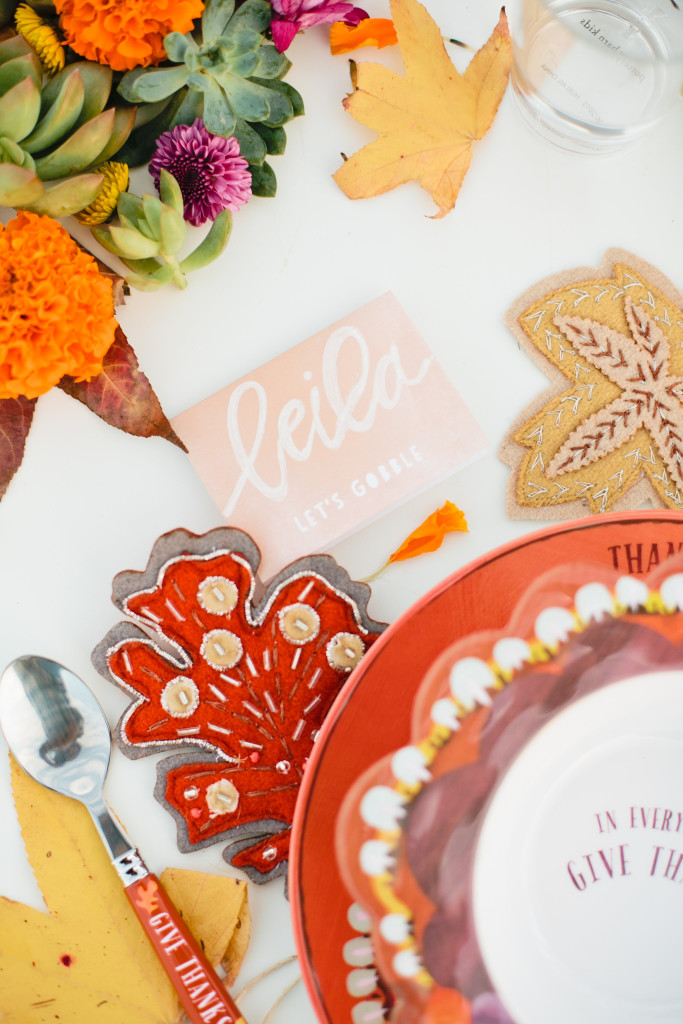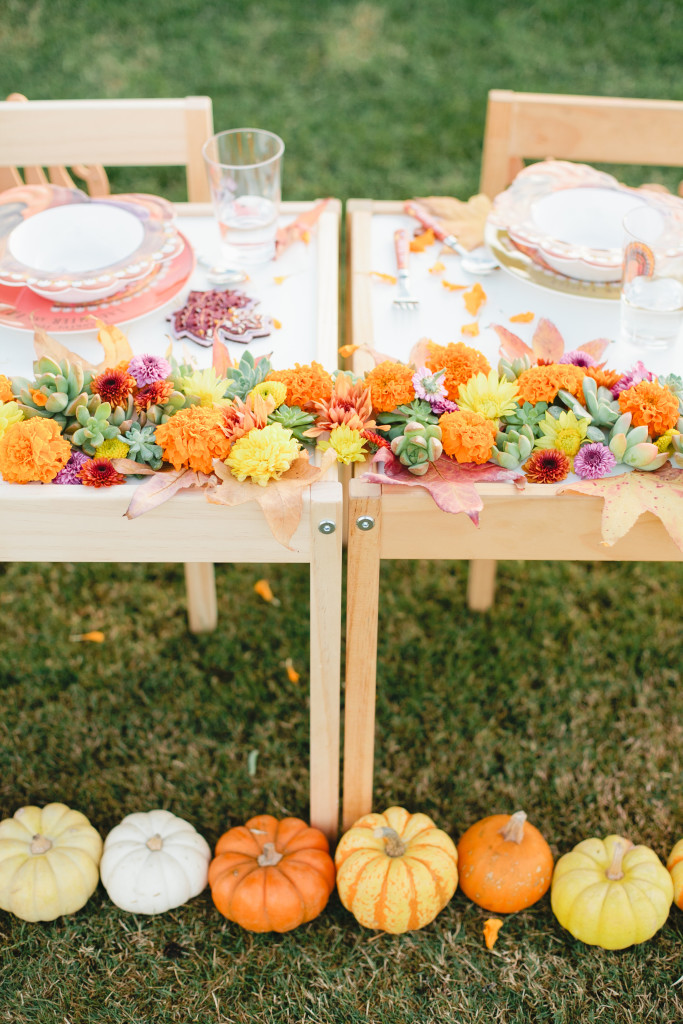 Each little had their name made by The Duo Studio in wood that was painted copper and attached to their seat, such a perfect little keepsake to take home after the fun!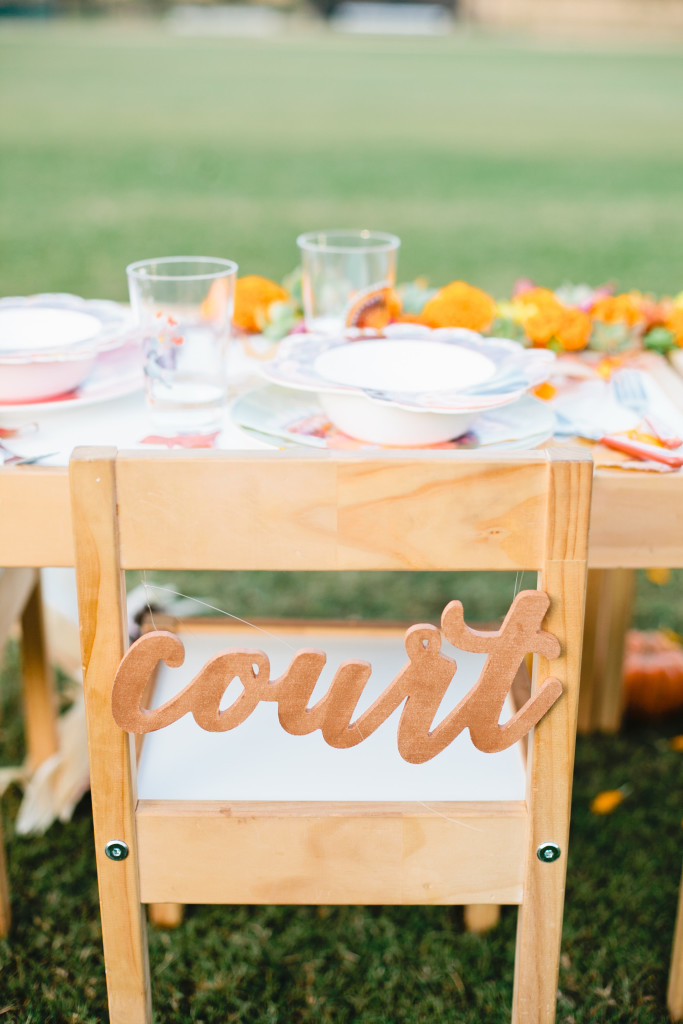 Now on to the best part of the holidays, our beijinhos!  How cute are these little buddies?!
All of these cuties are in adorable clothing by our favorite Hatched Baby.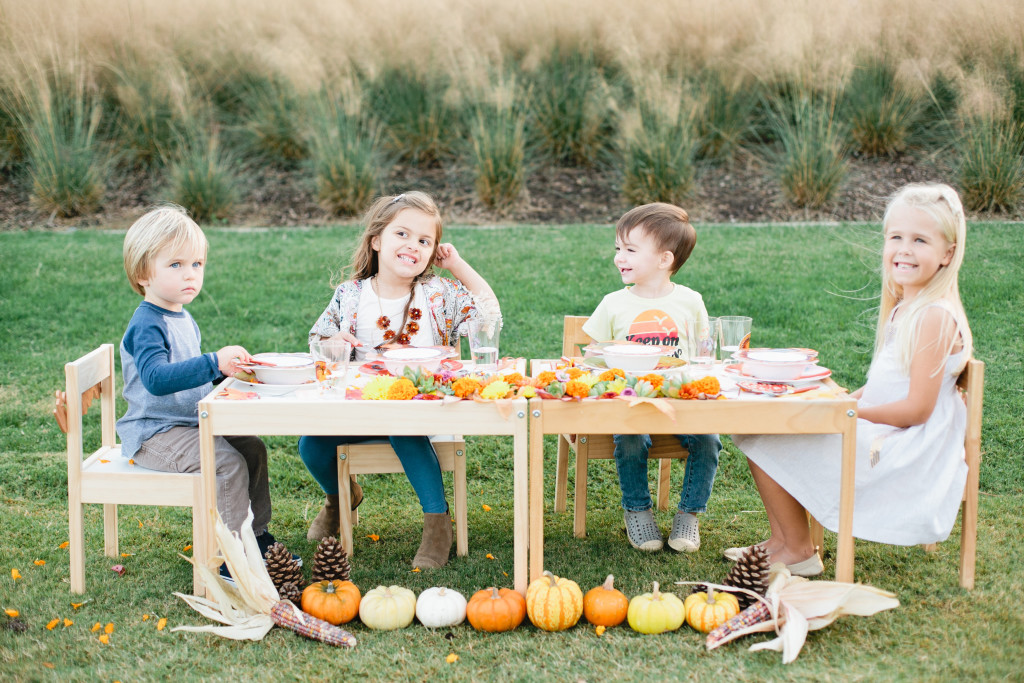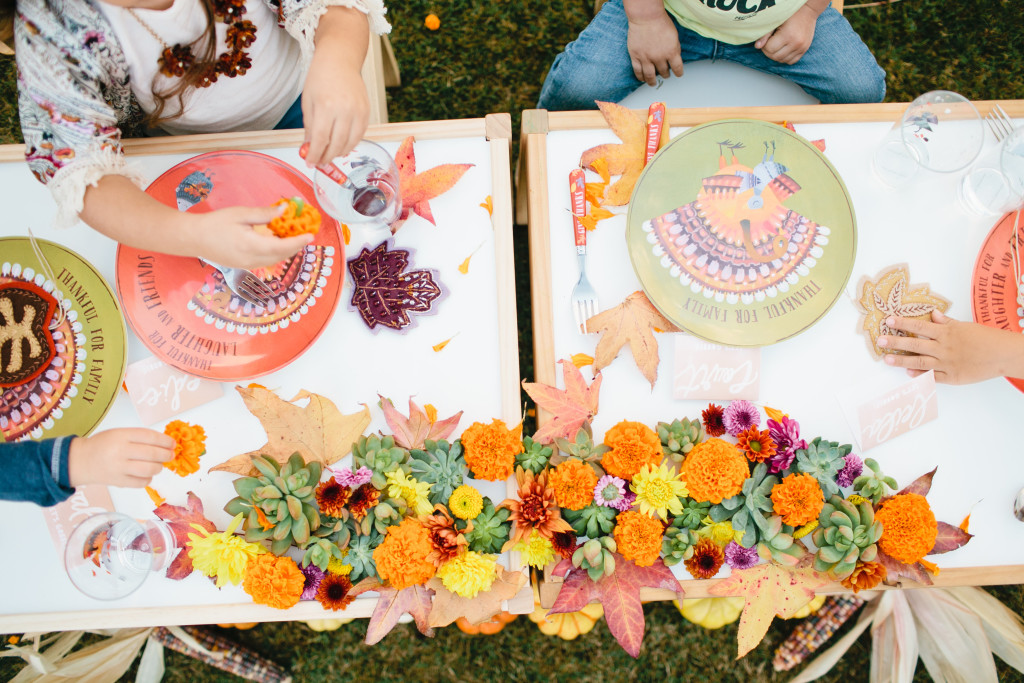 Sweet Leila is picture perfect!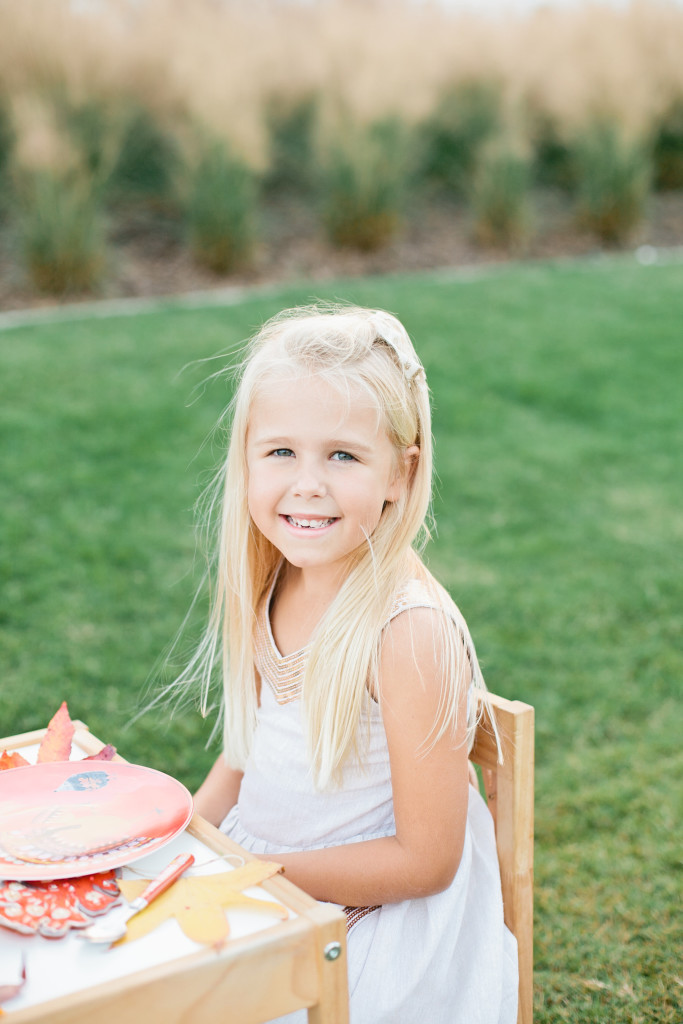 Silly Court is always the ham!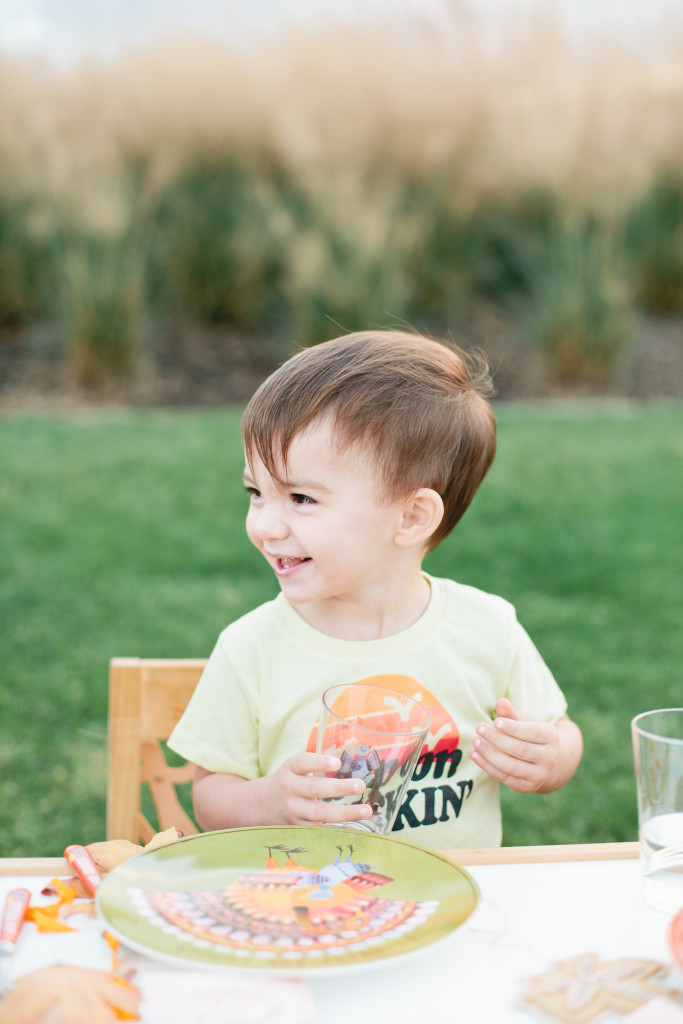 Pretty Edie showing off her pumpkin and her cute little kimono!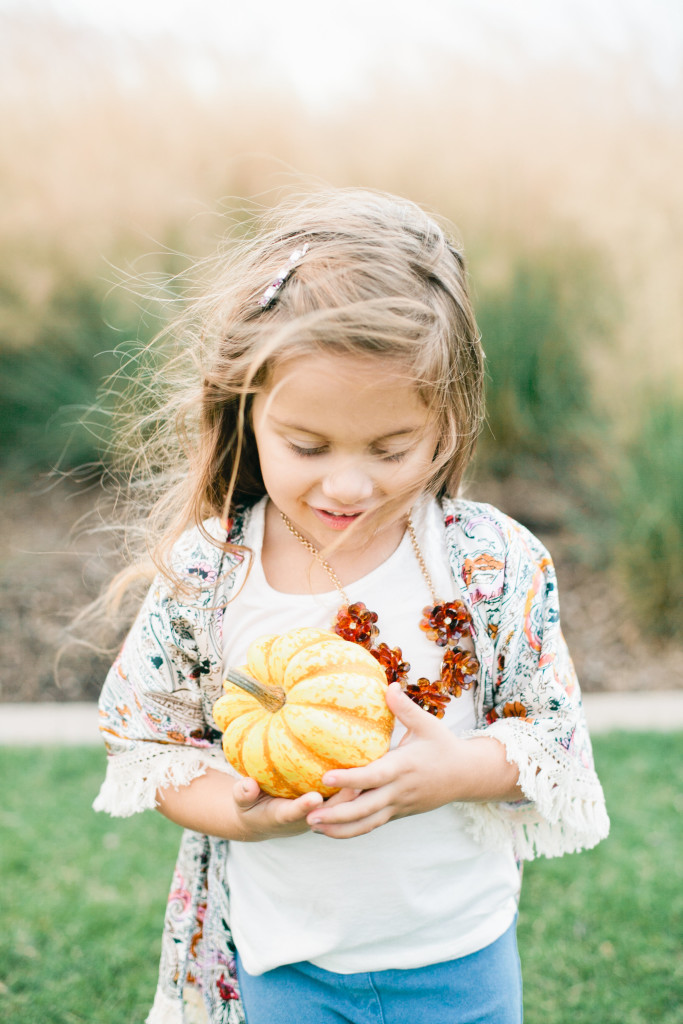 And last but not least the adorable Walker who's a definite future heartbreaker!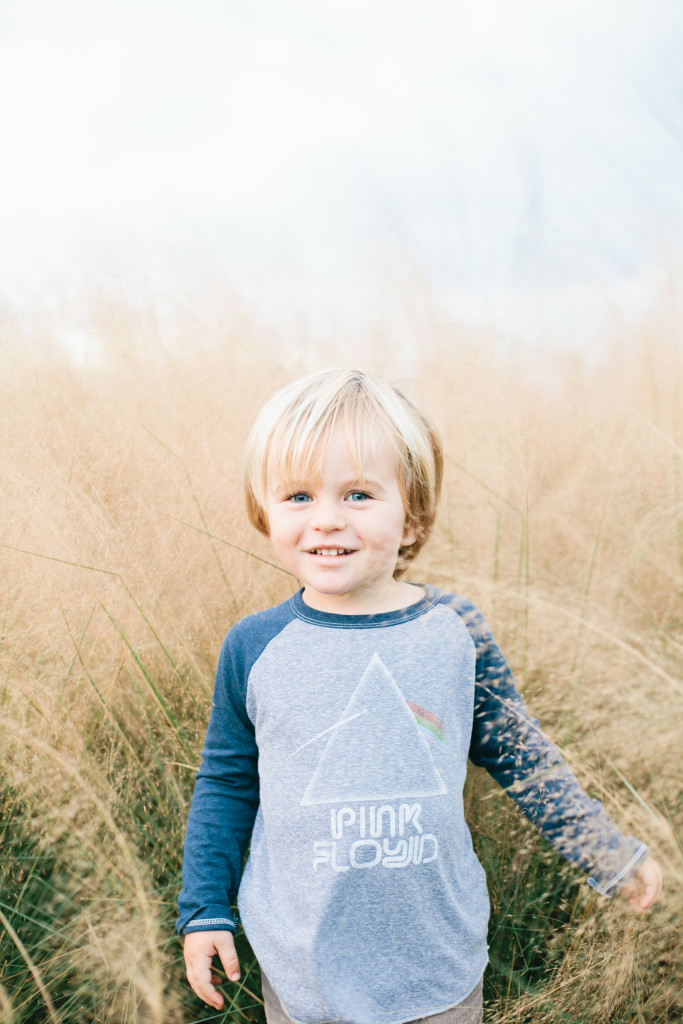 We also borrowed this amazing sign from our Friendsgiving shoot we will feature tomorrow that The Duo Studio created… We've gotta say, it's cuter with these guys holding it!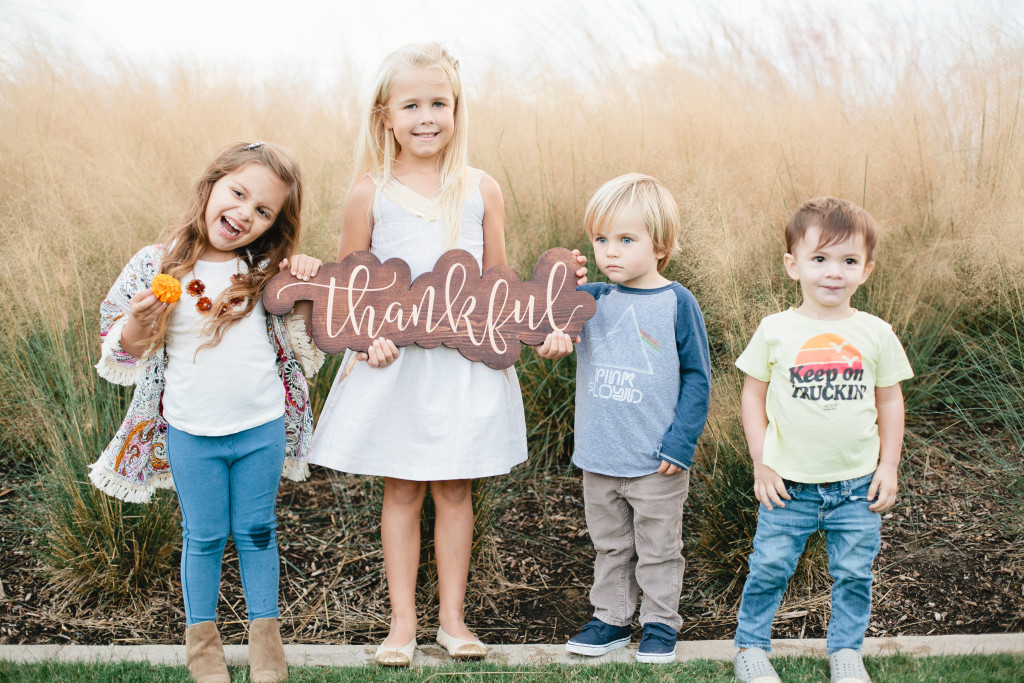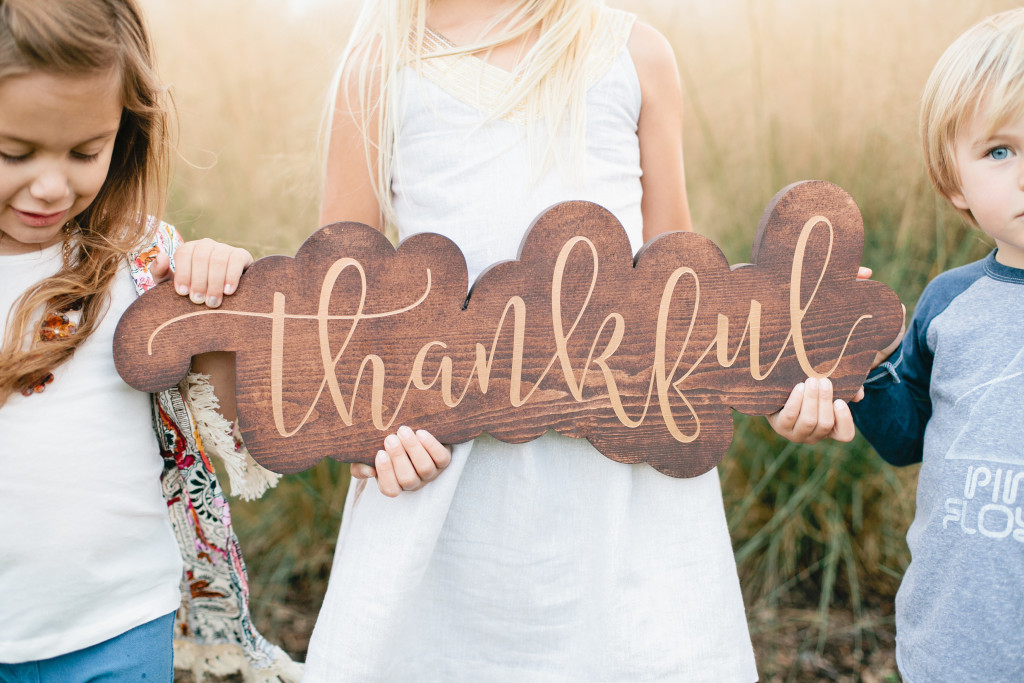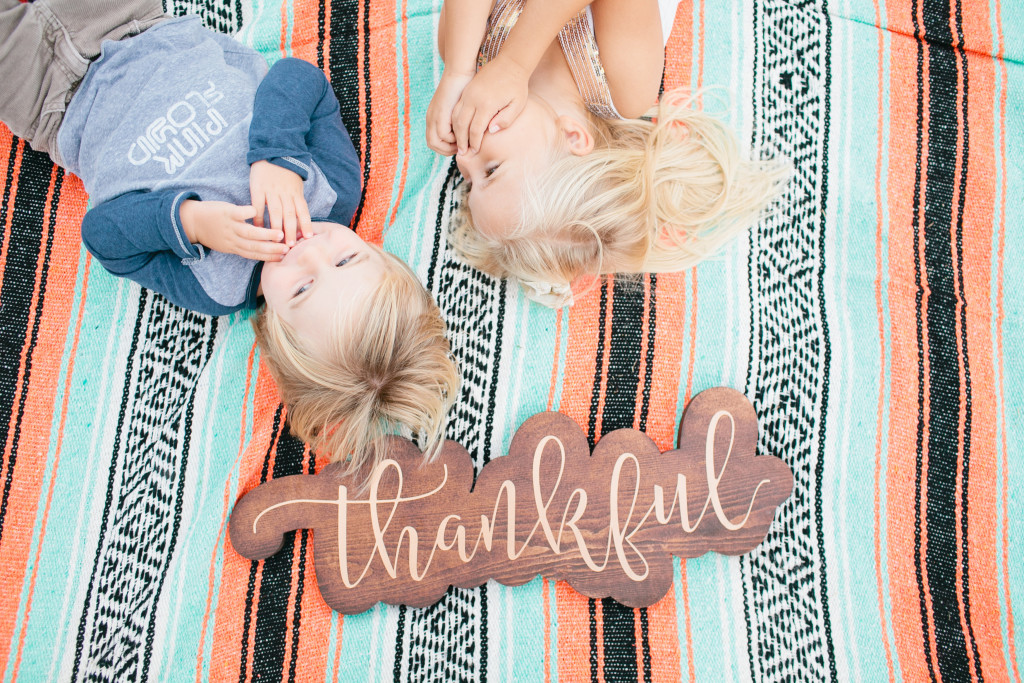 And don't forget about thank you cards!!  We thought these cards from Tiny Prints were perfect to send to our sweet guests or even to family members!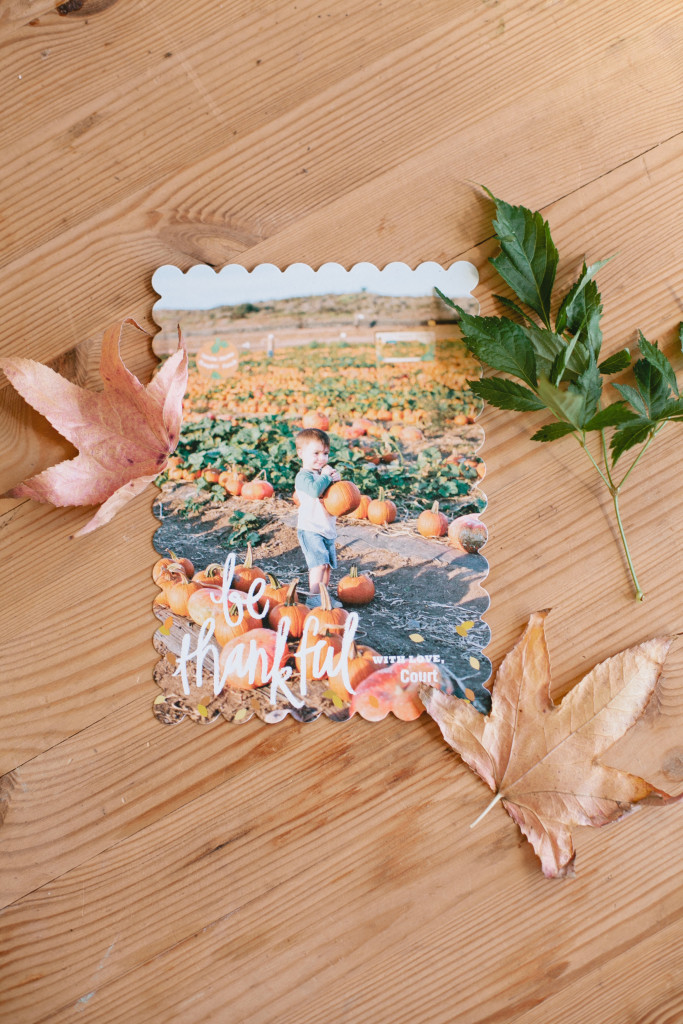 Wishing all of your littles a Happy Thanksgiving!!
xo,
Jacquelyn