So this week is finally here!!  We are so excited to celebrate Thanksgiving with our families and close friends.  This year we did a really cute Kidsgiving with Pottery Barn kids that you can see bits of here…but you will also see more of it on 100 Layercakelet tomorrow along with right here on our Beijos Blog, so stay tuned for some more adorableness.  We couldn't wait to share the cutest, most festive Thanksgiving DIY Leaf Crown that you must put on your littles this year. It's super easy to make, and the kids will love it!!  Here is the finished product on our pretty little model Leila.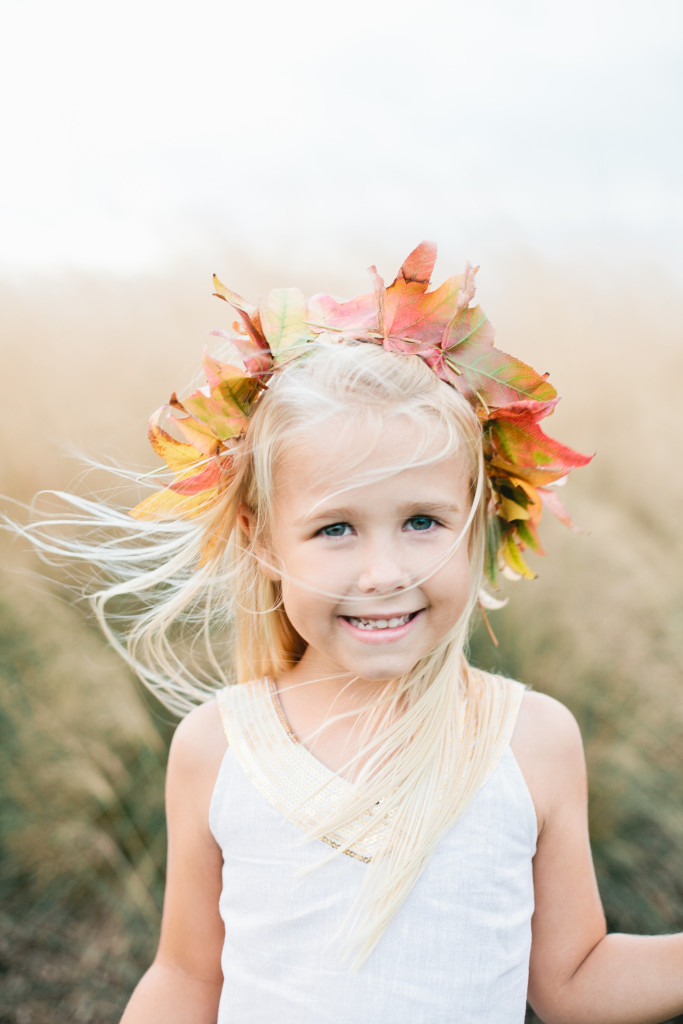 Ok…Here's what you do…
Step 1:  Go out and find some colorful leaves.  They must have just fallen off the tree though, because they need to be soft and bendable.  The crispy ones will not work.
Step 2:  Grab some scissors and cut the bulb off the bottom of the leaf at an angle so it's easy to pierce other leaves with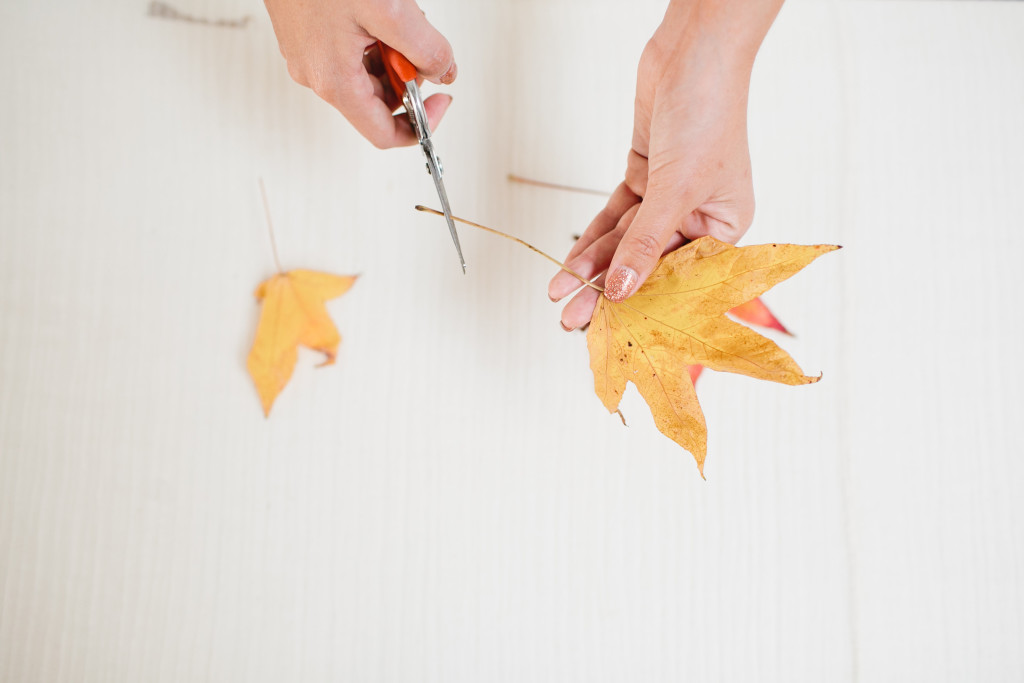 Step 3:  Take your first leaf and fol 1/3 of the leaf behind itself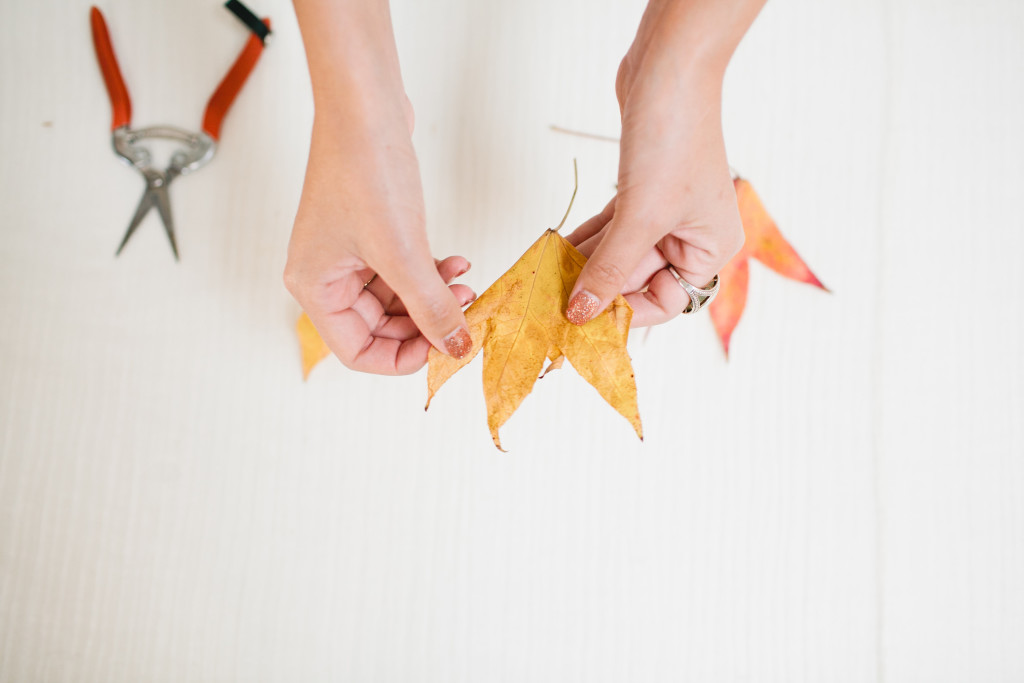 Step 4:  Take the next leaf and gently poke the end through the first folded leaf.  Weave the end in and out a few times if you can so ensure they don't separate.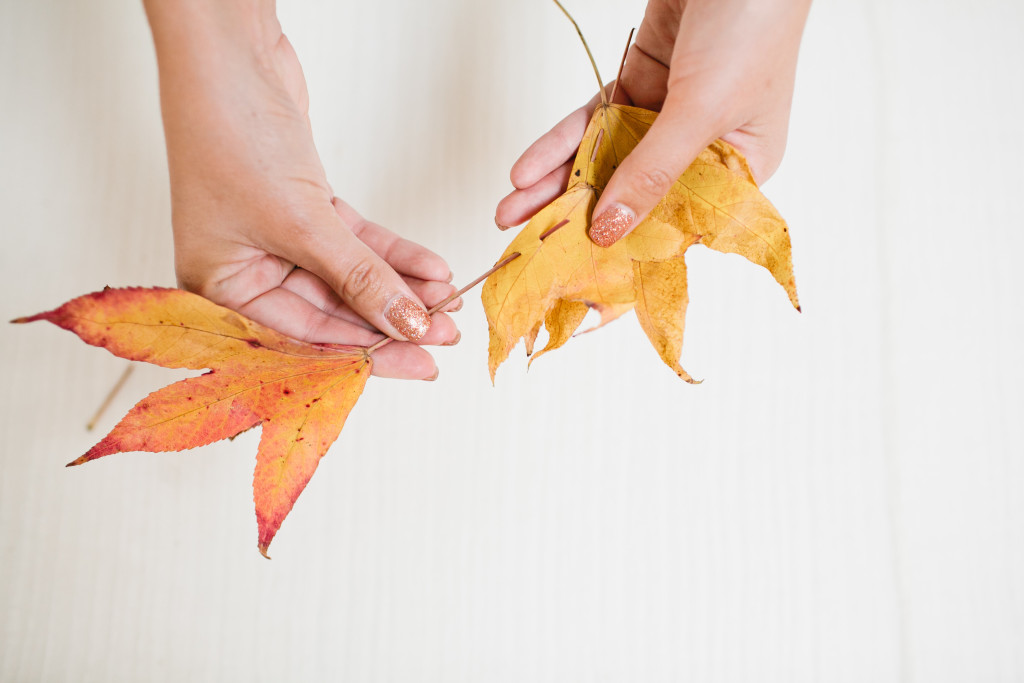 Step 5:  Fold 1/3 of each leaf behind and continue this pattern (step 4) until the crown is large enough to encircle the little ones head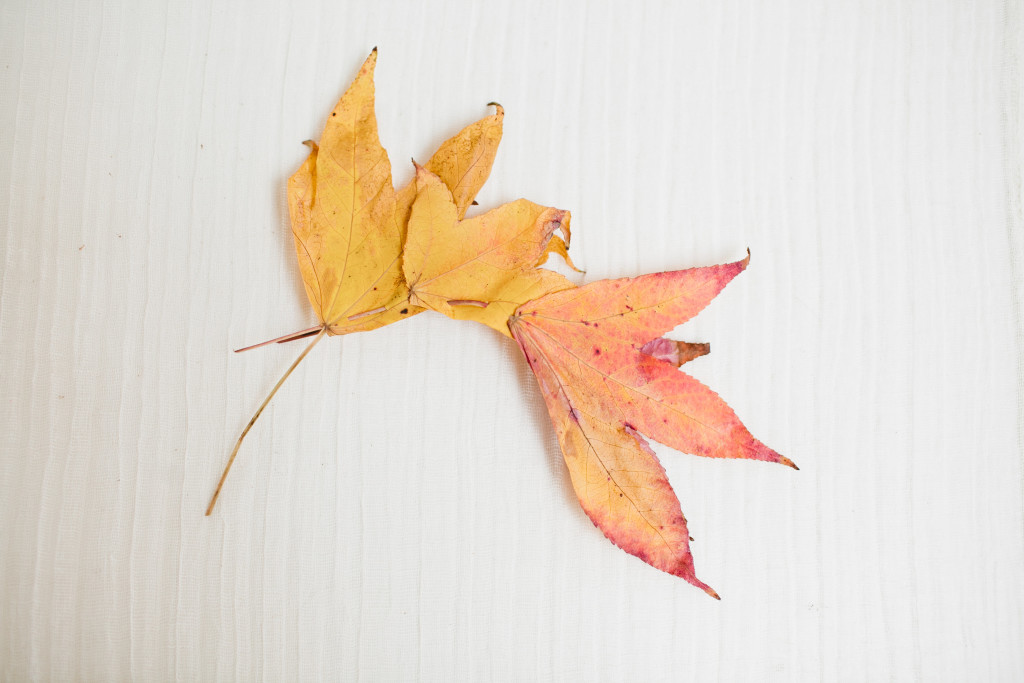 Step 6: Finish the crown by weaving the final leaf with the stem of the first leaf, making sure to tuck the ends in.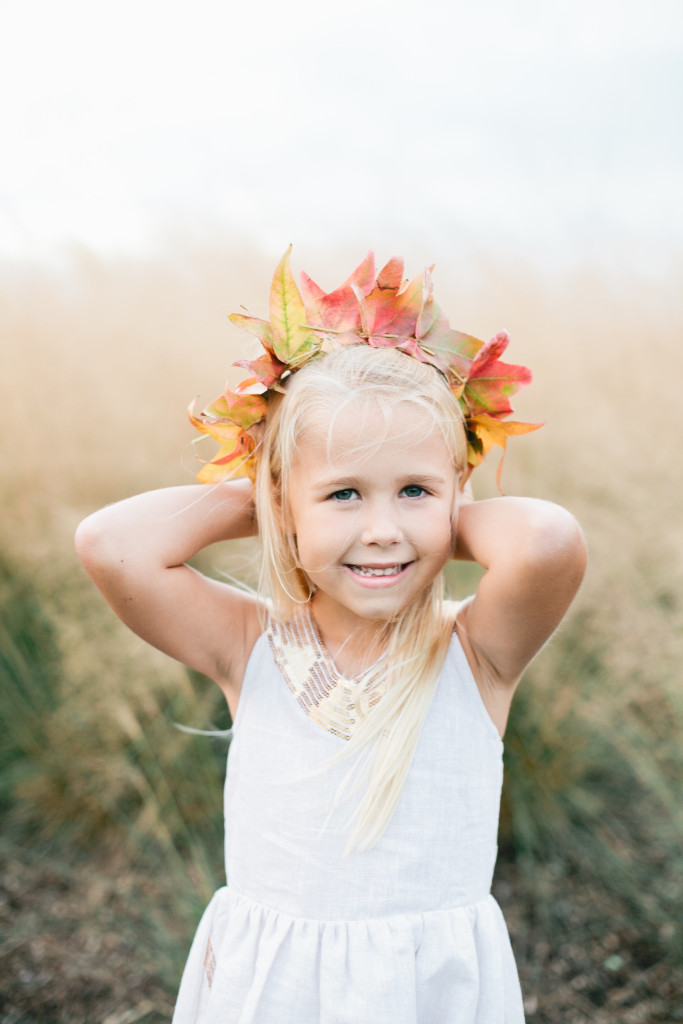 And Voila!  An adorable home made leaf crown they will enjoy for the day.
We hope you all have a happy and warm Thanksgiving with all your loved ones!!
XX Beijos Gals
All photos by the lovely Megan Welker