We're kicking off the holiday season and our to do list wrapping our gifts and making them all sorts of pretty! I am a big Bash Party Goods fan and love using their amazing collection at parties. When I saw they had an amazing wrapping paper collection for the holidays I was super excited! One of the best part of the holidays is gifting to the ones we love, I just like to make them look extra pretty while I'm at it…
Here's their collection with a Beijos twist. I added some fun little bits and bobbles to each gift and I can't wait to pass them out to my loved ones in a few weeks! There's still plenty of time to get your wrapping paper, so head on over to make sure yours are just as pretty!
Photos by Corrie Lynn Photo
Kicking it off with this Snowing Pink paper… I love that it mixes pinks with reds! And how cute is this gift tag by Poppy Jack Shop?! She has so many great pieces in her Etsy shop right now for the holidays. I'm also obsessed with that fringe ribbon I added, I basically want to wrap everything with it now!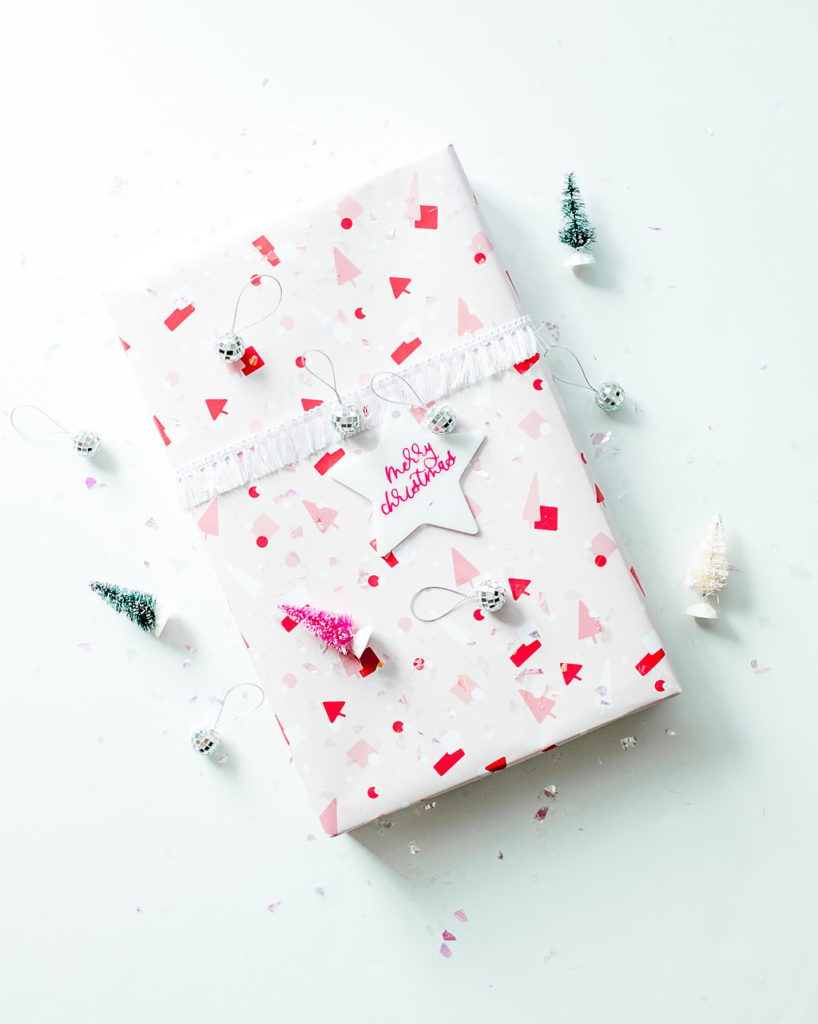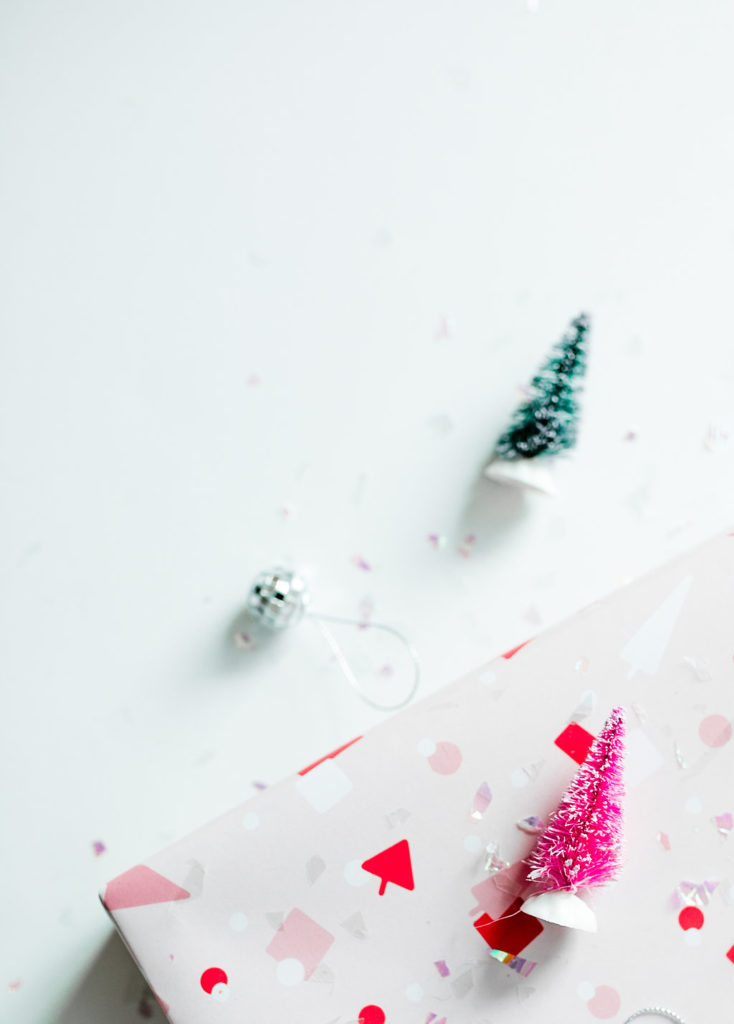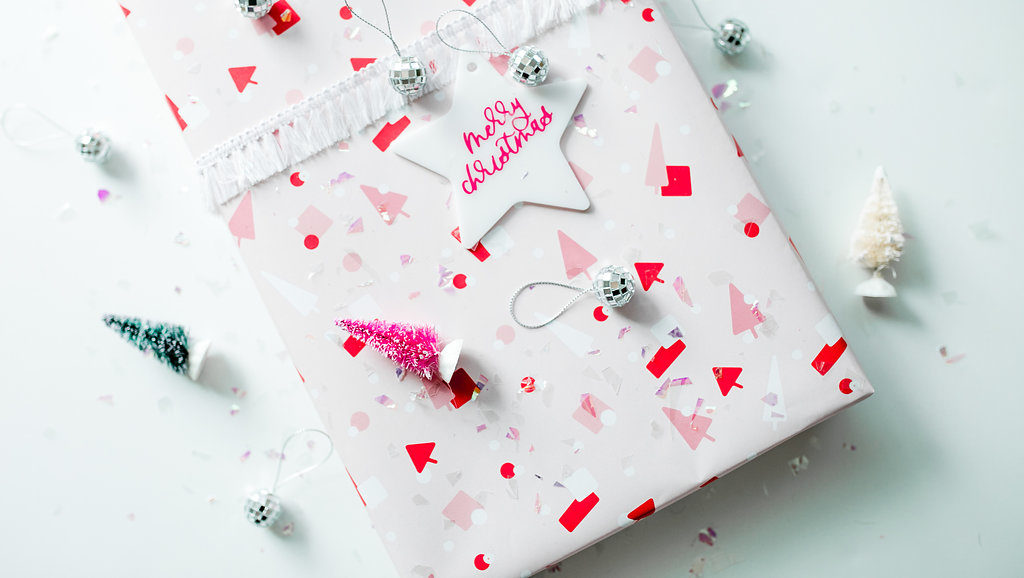 Next up, we aren't using any green up in here! It's all about mixing the pinks and mints my friends!! Gotta love this Jazzy Trees print… I added some really pretty velvet ribbon, because I'm all about the velvet these days. And well, fresh flowers are always a good idea! Even on gift wrap!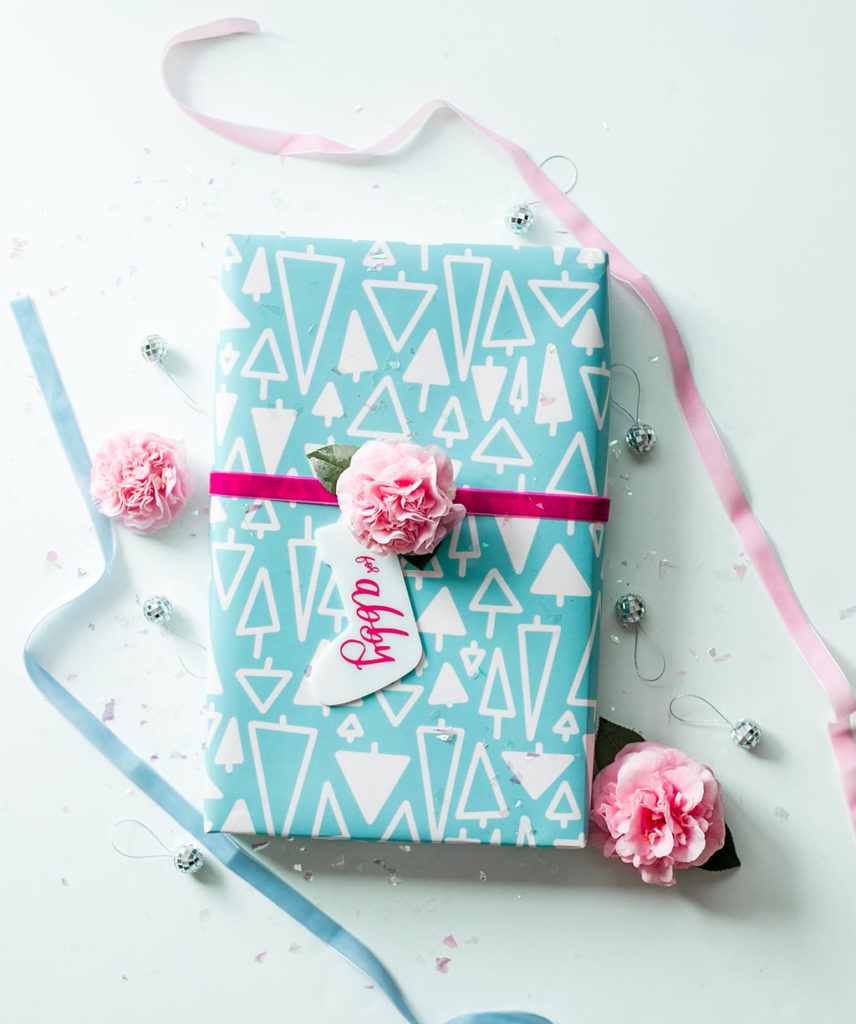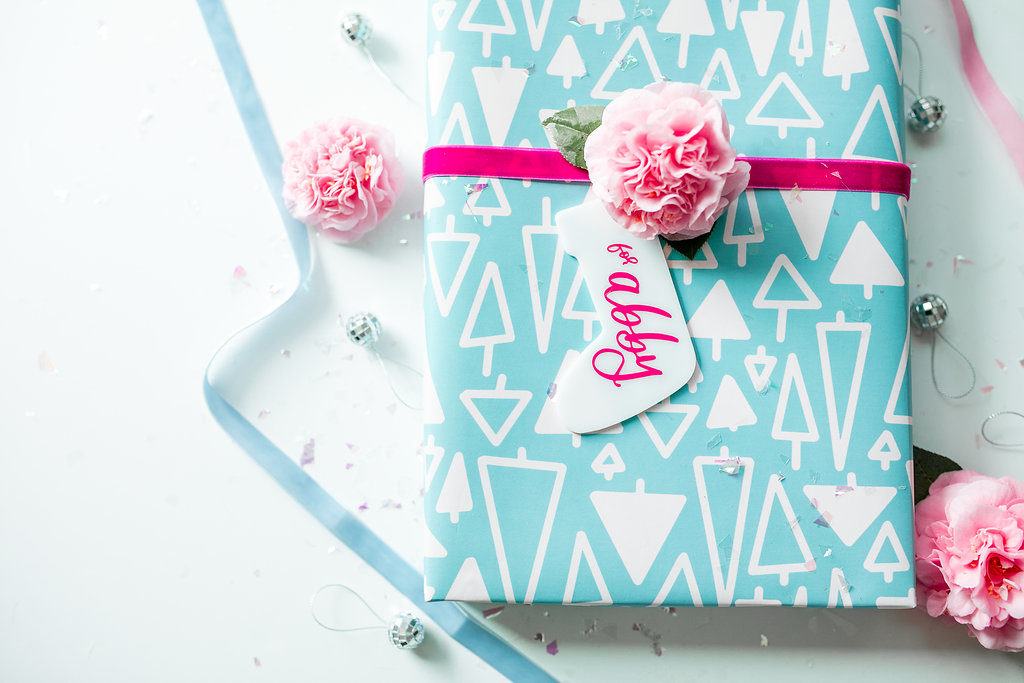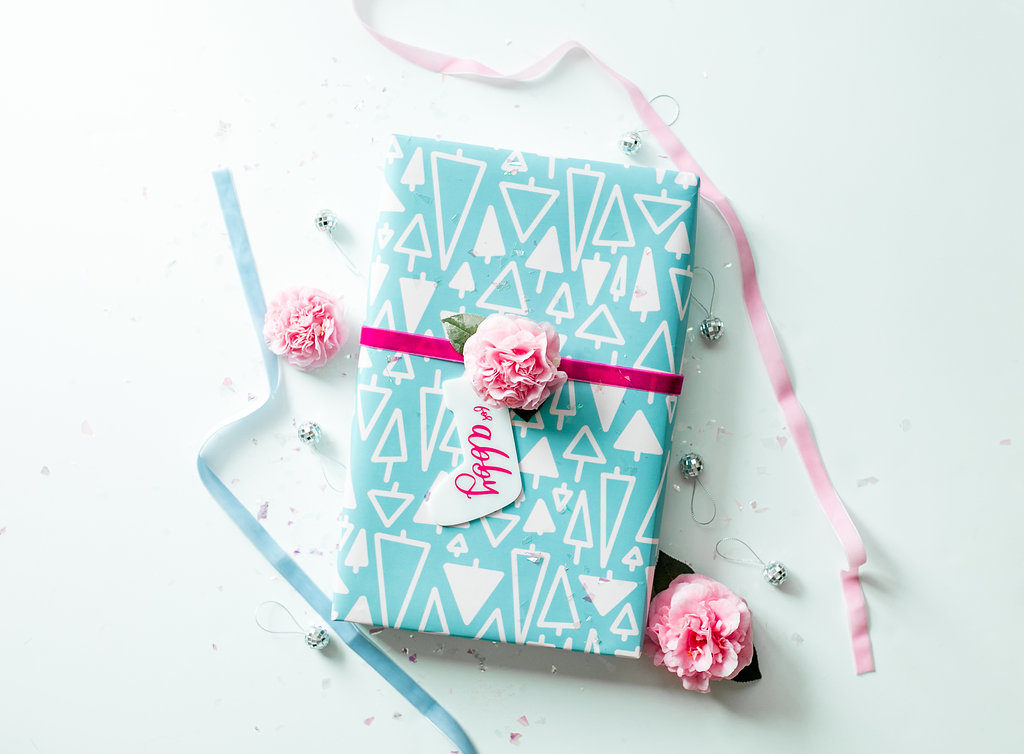 This is the paper I felt was the most traditional… Sort of reminded me of peppermints, must be why it's called Peppermint Sprinkles! With the red and pink colors I felt like it needed something else… So I added some mint pom poms and disco balls, because that is what one does! Obviously! I also think a bit of eucalyptus tucked in wouldn't be a bad idea…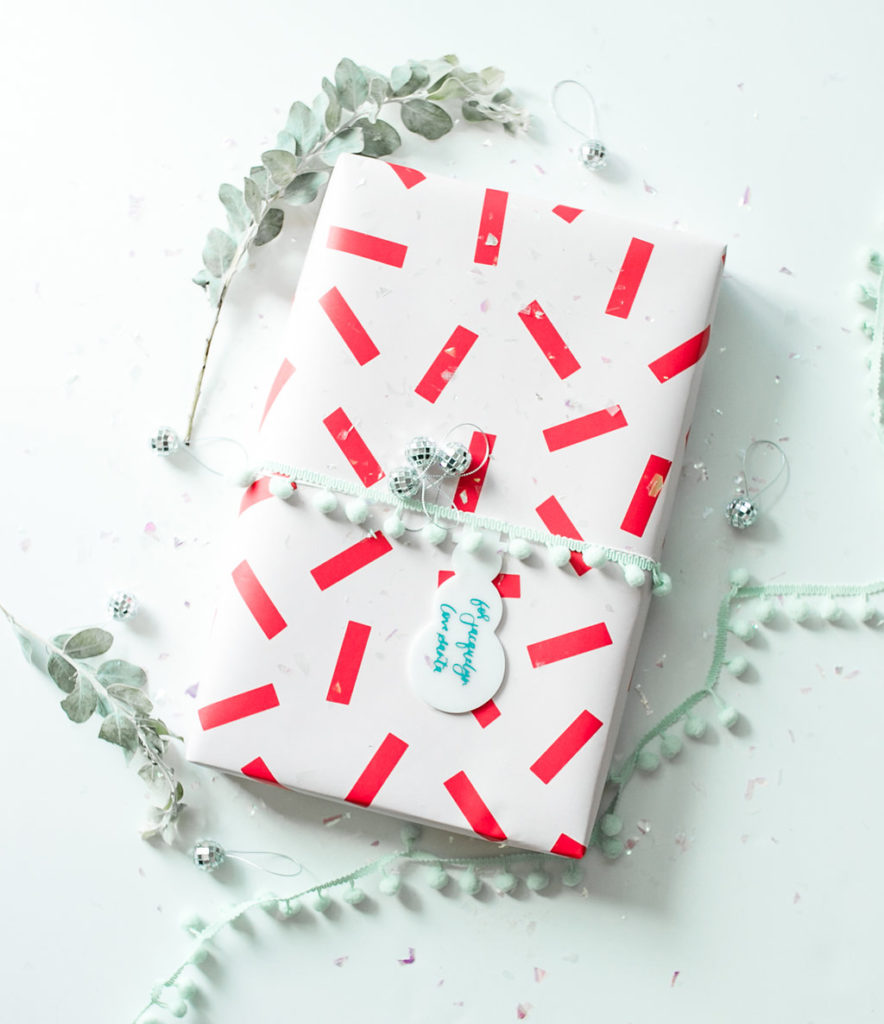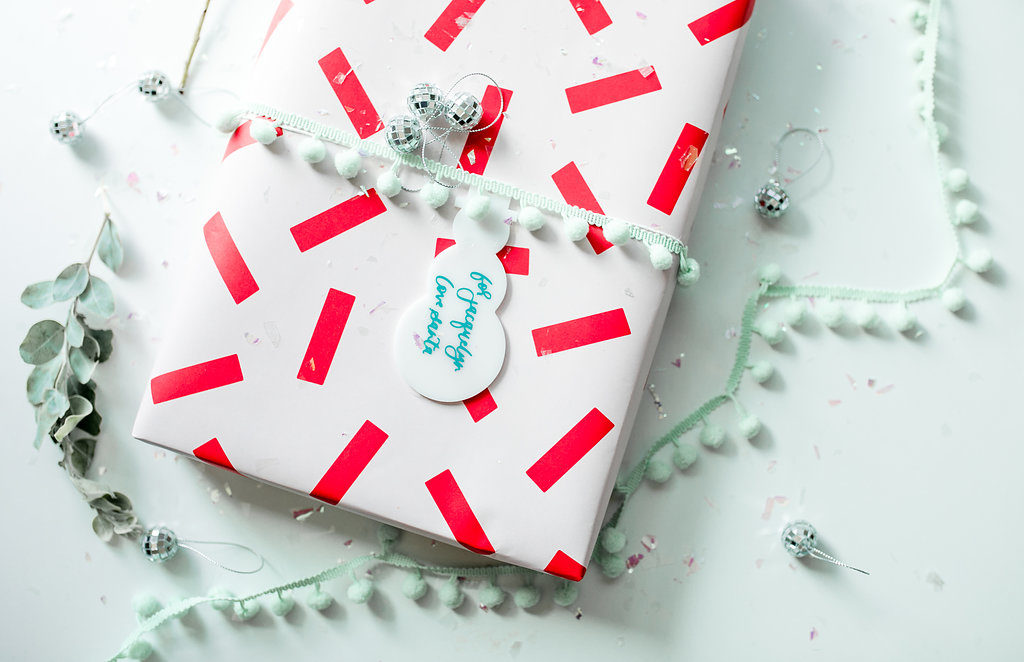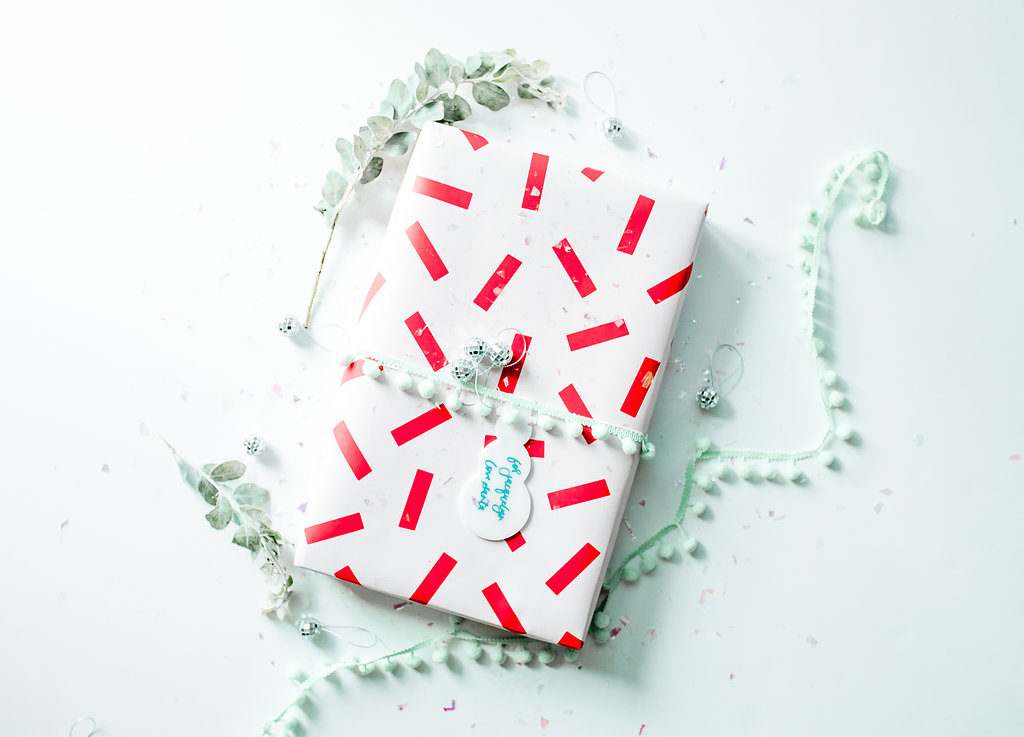 Last but not least, the gorgeous Sweater Weather print. No ugly Christmas sweaters up in here! I love the mix of colors, you basically can't go wrong here! I played with more pom pom trim of course and love it! I can't wait to see everyone's faces when they open their gifts!!
xx
Jacquelyn