How about a nice outdoor summer bridal shower on this winter day?! This will be sure to warm you up and go easy on the eyes with how pretty it is… Lexy was getting married and her friend Alyssa wanted to throw her a dream bridal shower, what a sweet friend, right?! She wanted it floral filled which we absolutely loved! We opted for a casual bridal shower at the park with happy hour timing, perfect for cocktails, wine, and small bites! Lexy loved every minute and we are excited to share how gorgeous this one turned out with you today! We are also featured on Kara's Party Ideas!
All of the beautiful photos are by my talented friend Blaire Going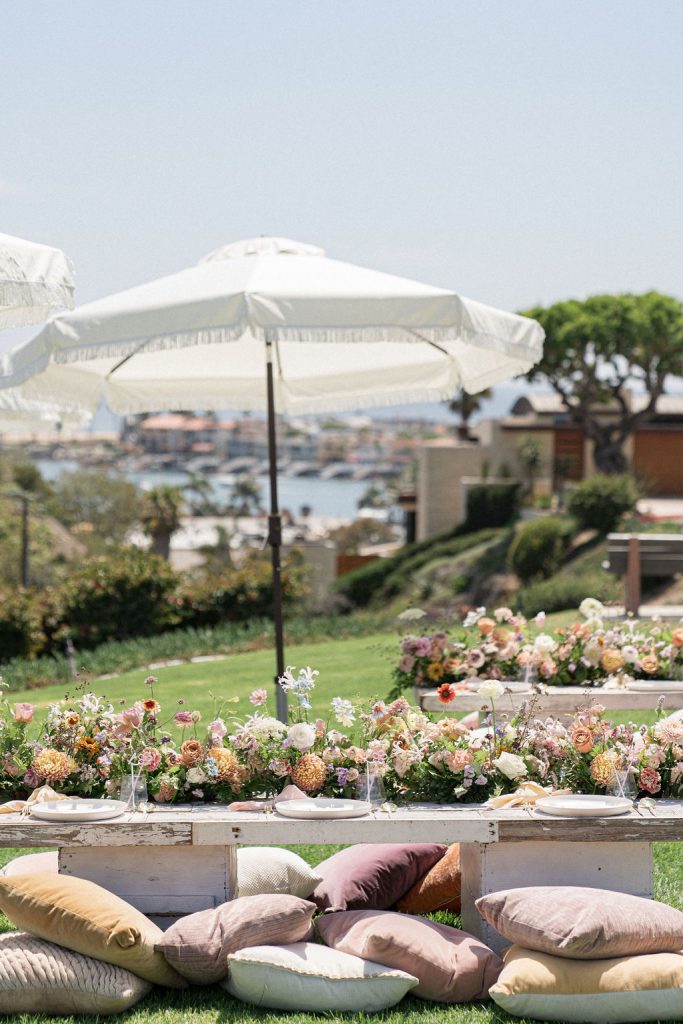 Guests were not only greeted with a fab view of the ocean but also this pretty welcome sign by Poppy Jack Shop. Going with our floral filled soiree theme this was the perfect way to set the tone.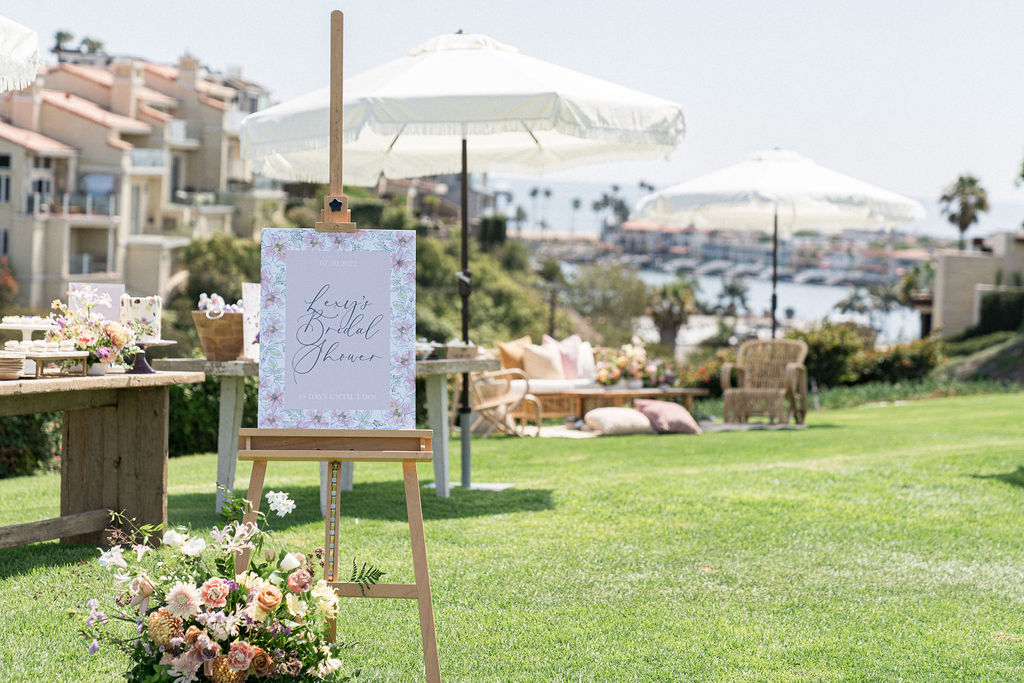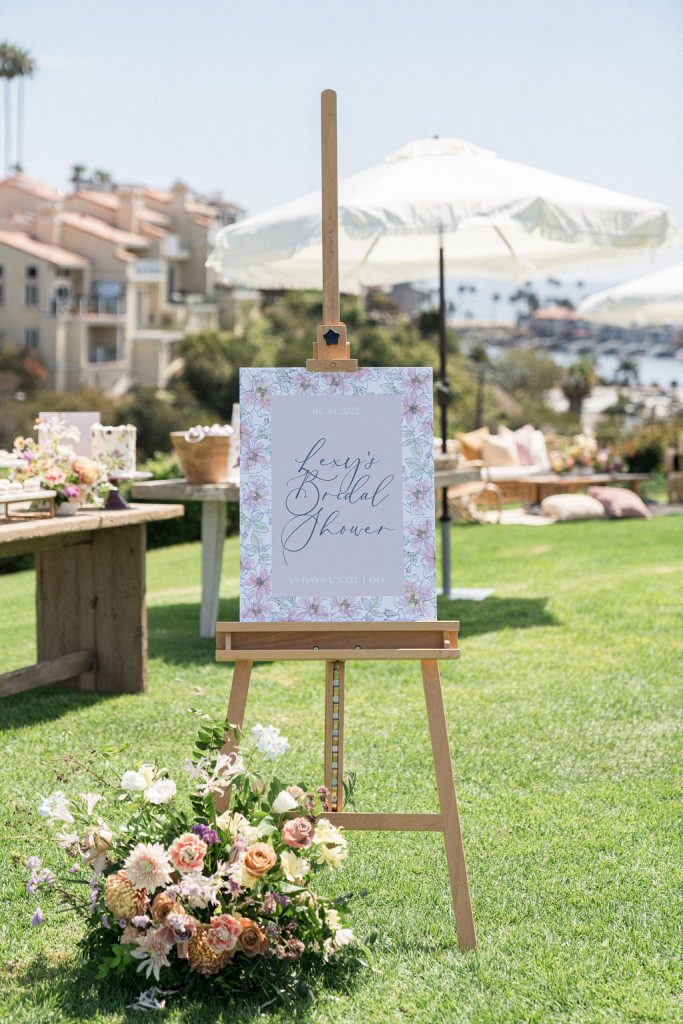 For our park bridal shower we had low tables to fit that casual vibe. Sweet Salvage Rentals brought her pretty tables along with her amazing pillow collection for guests to sit at. Earth & Grace added her beautiful flowers cascading along the table and they looked stunning. And don't forget umbrellas, they are essential for a summer outdoor party!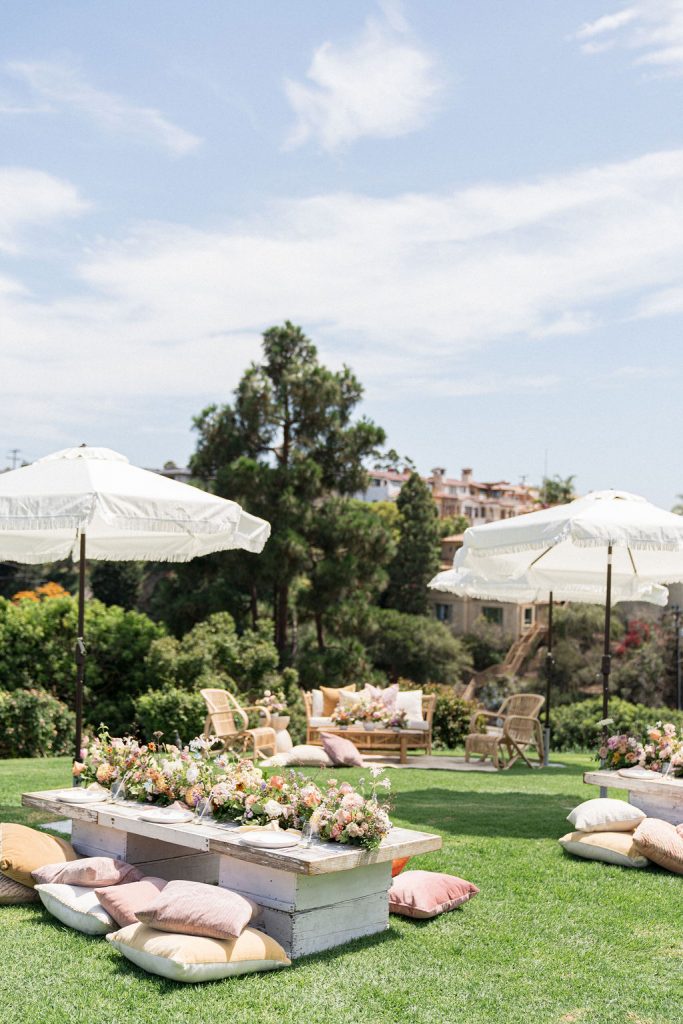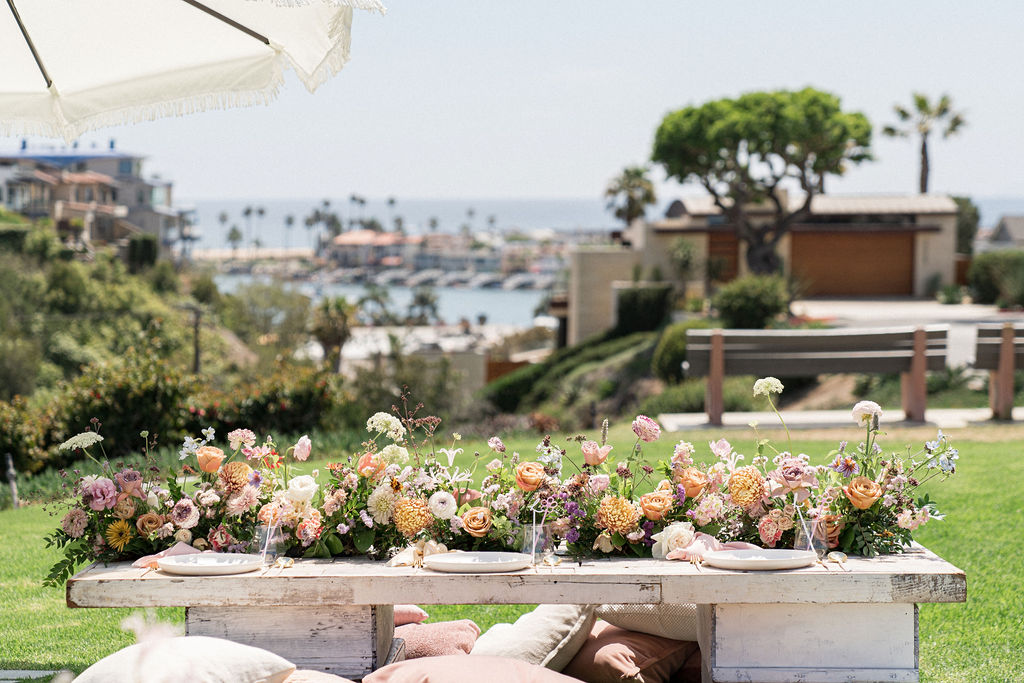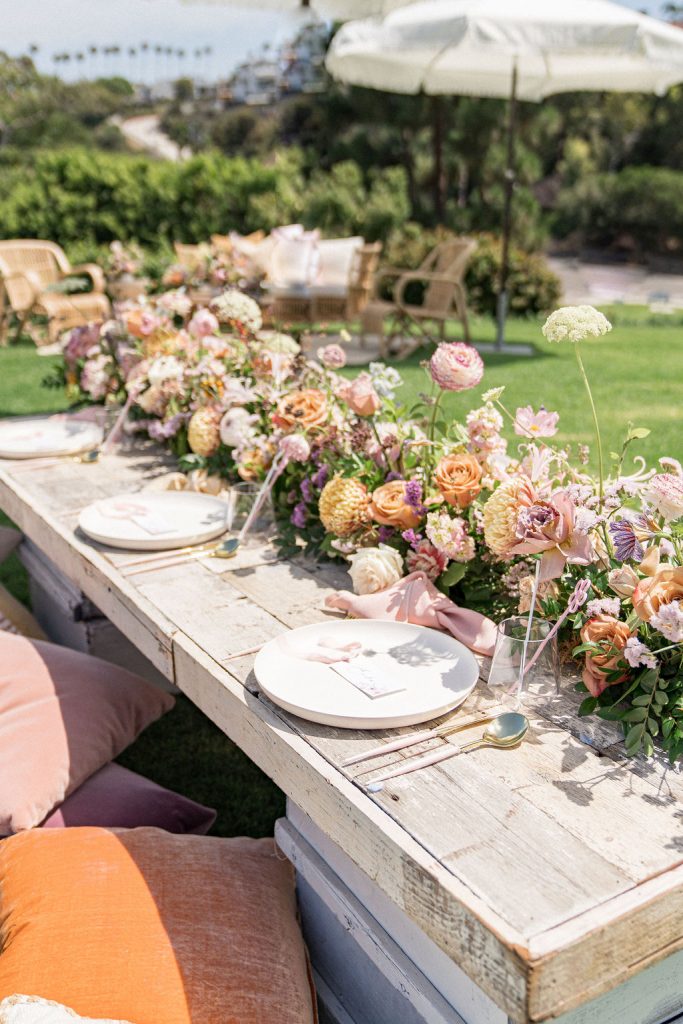 For the place settings we used our favorite mix of disposable and non disposable that is generally our go to for events like this. Target's plastic plates are always nice because they are cost effective and sturdy. We paired them with Sophistiplate's Bella flatware, these adorable disposable cups, and Hostess Haven's beautiful napkins. Add a place card by Poppy Jack Shop and you have yourself one pretty place setting!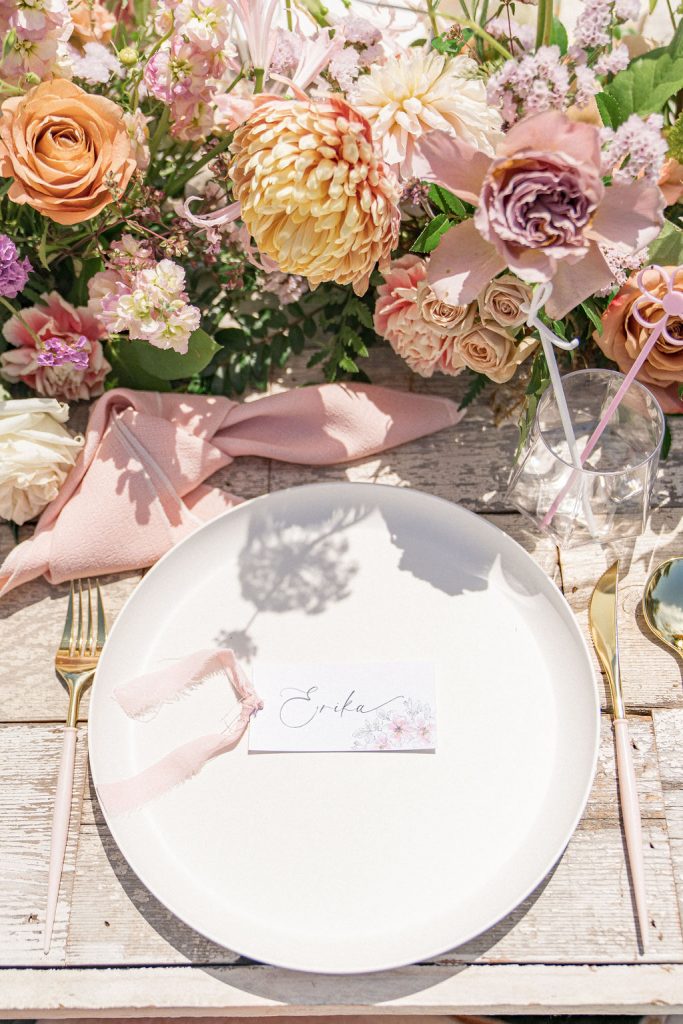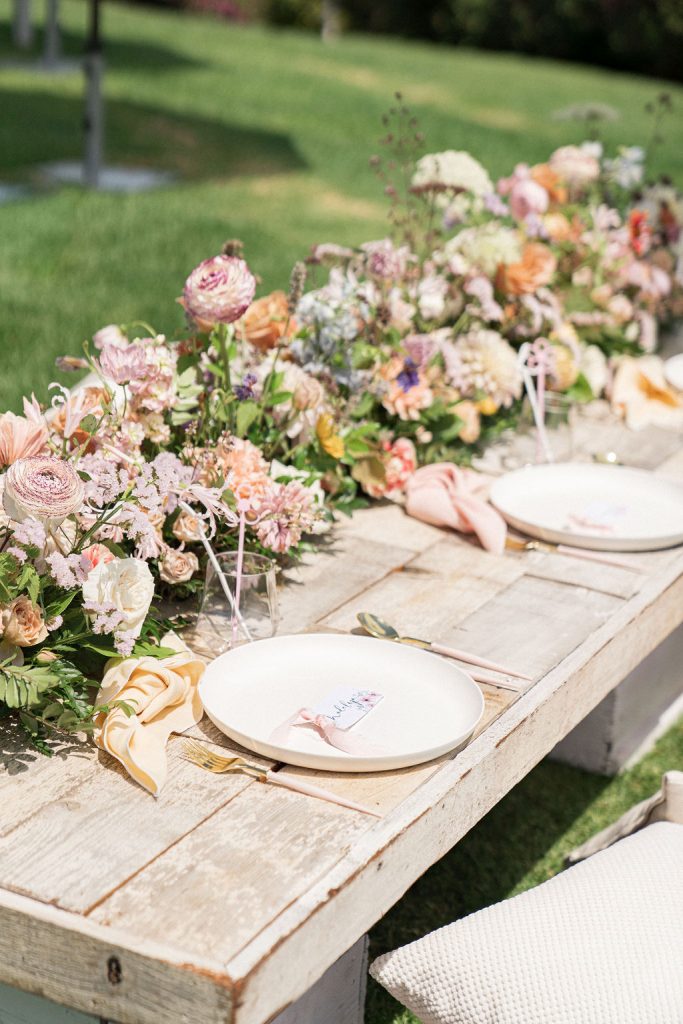 Such a gorgeous scene!!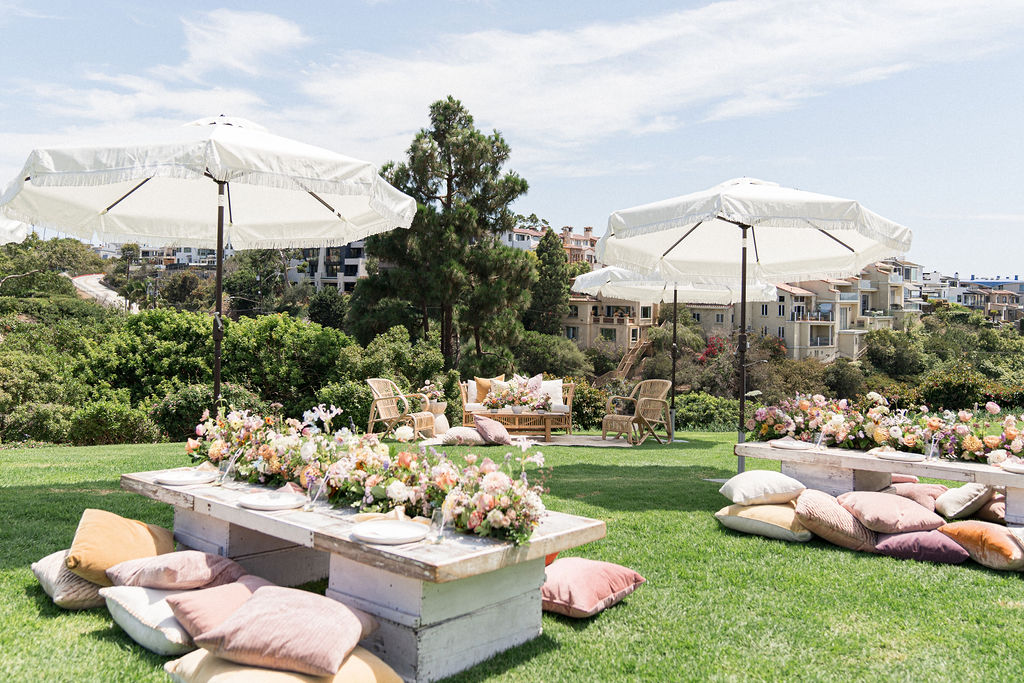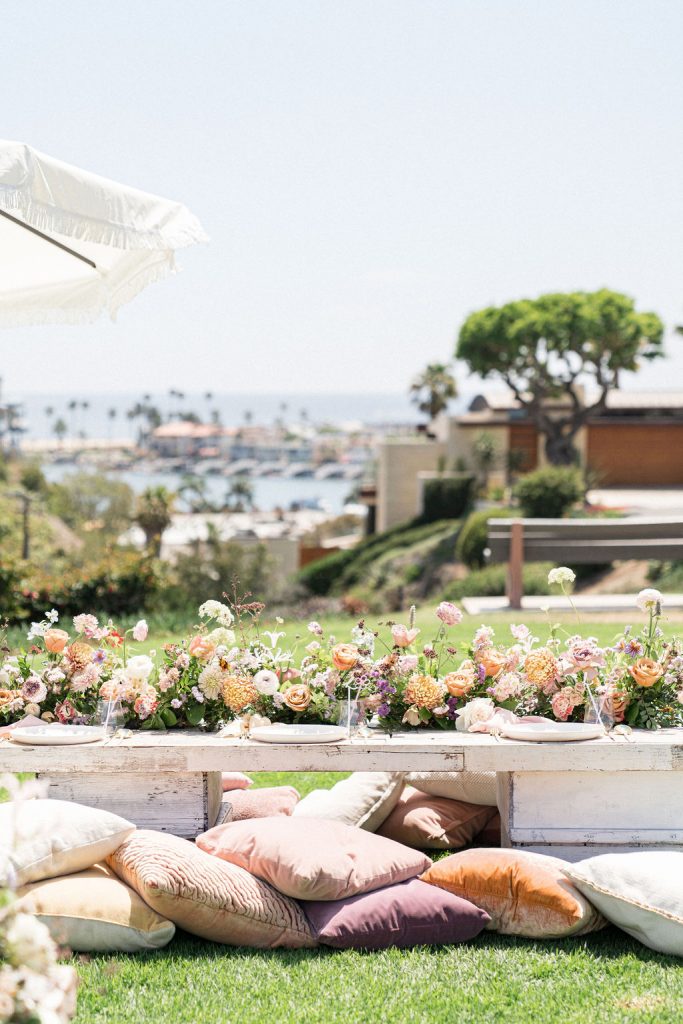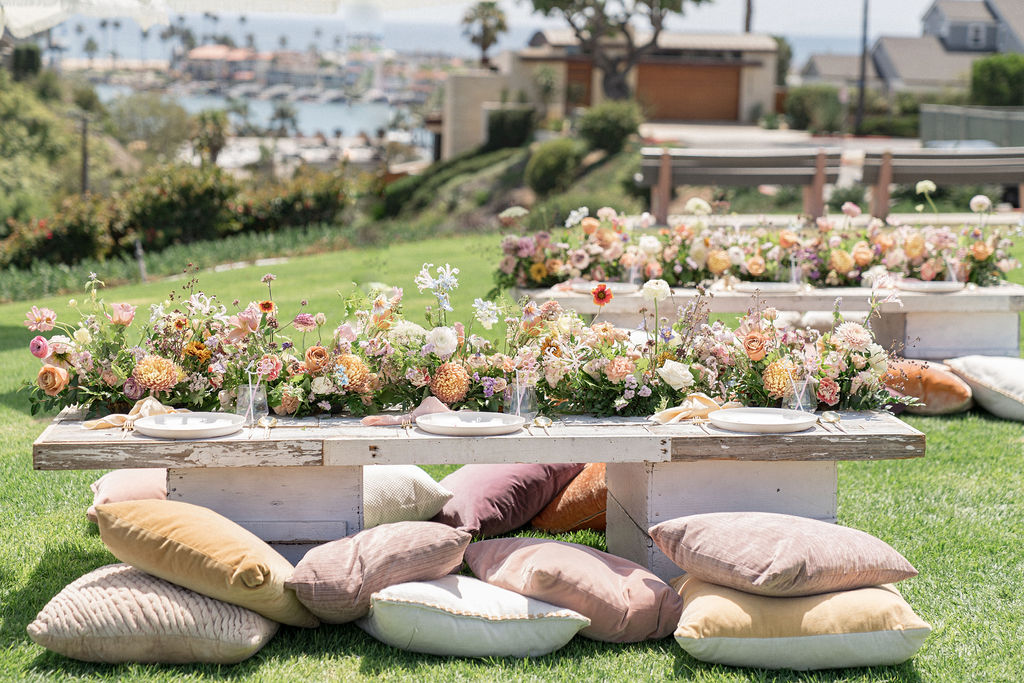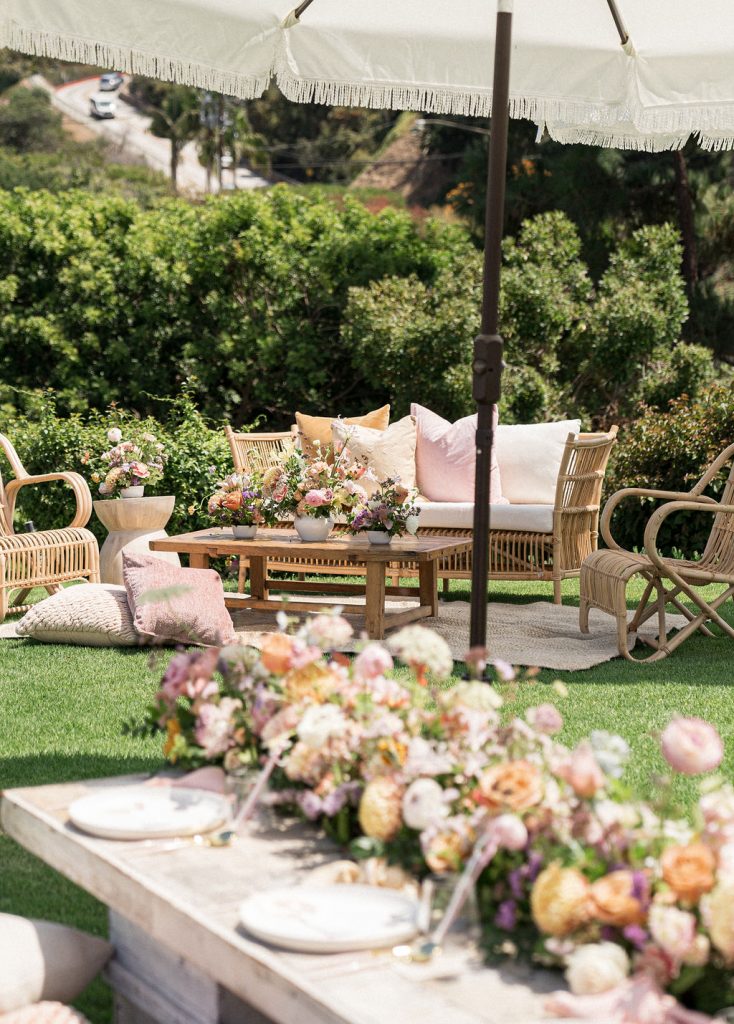 Sweet Salvage Rentals also brought a beautiful lounge for guests to gather and see Lexy open gifts. You know our love for rattan is strong over here, and this set fit in beautifully with our set up.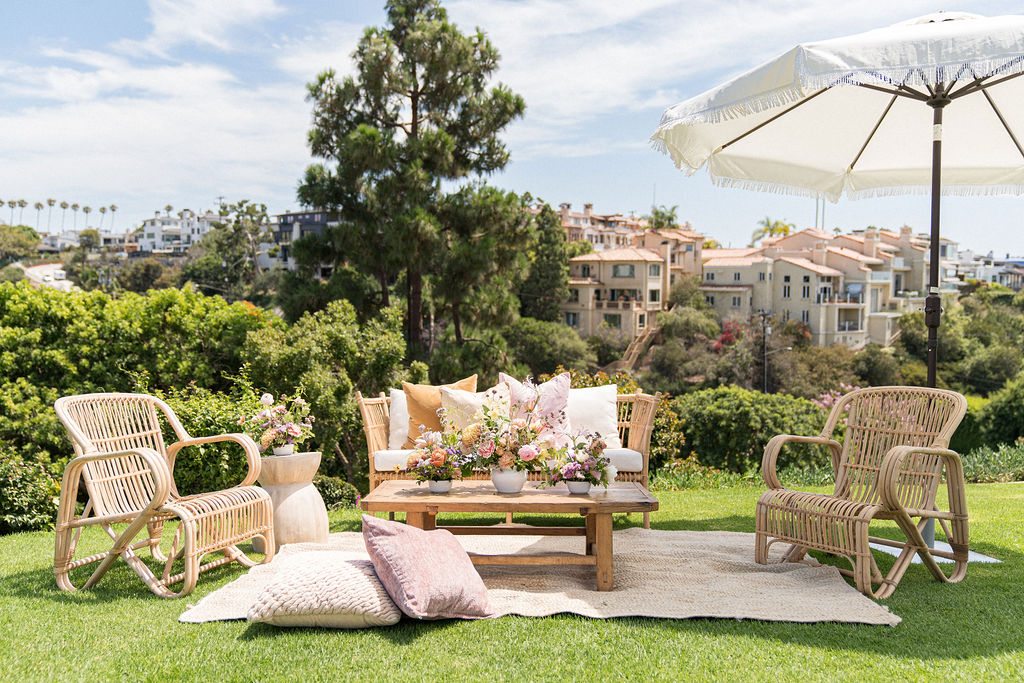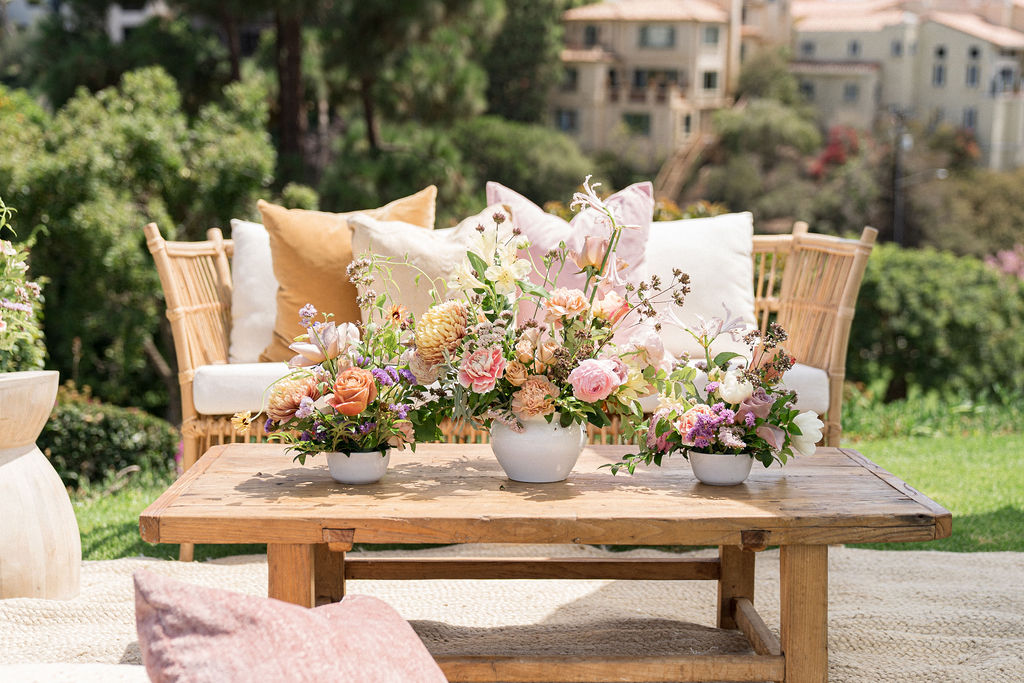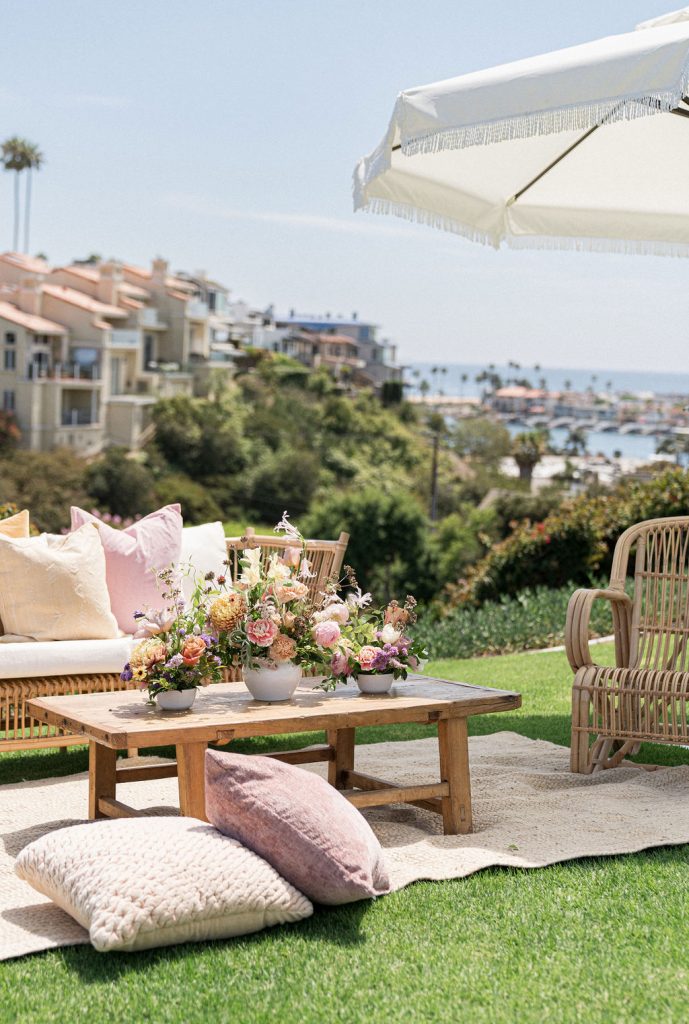 Tasty bites were had from Greenleaf Chop Shop and a menu from Poppy Jack made everything look even more delicious!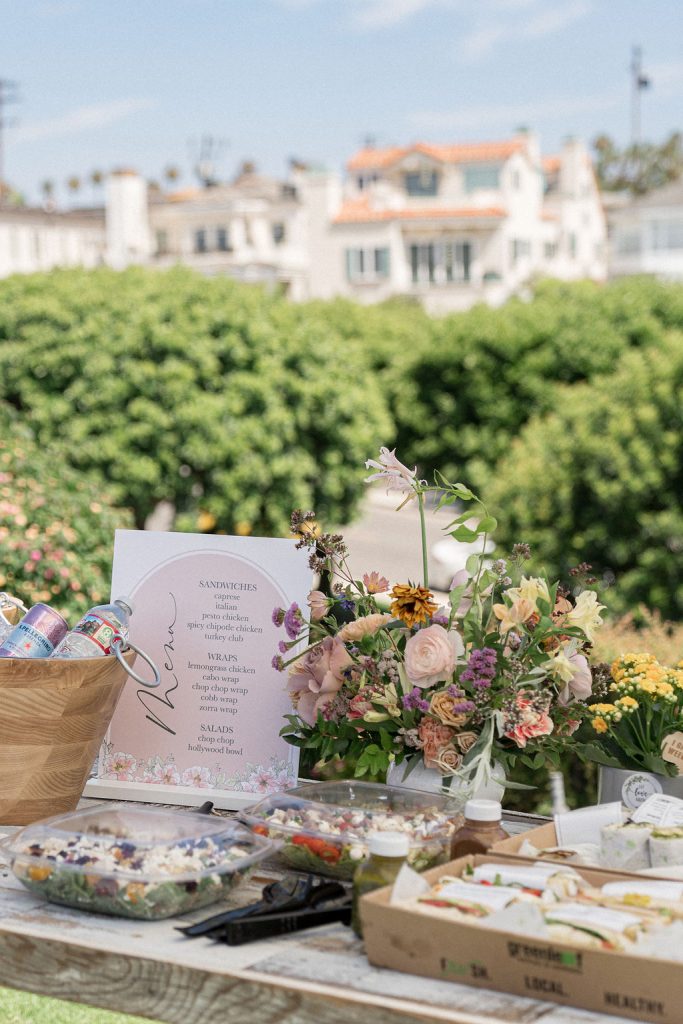 There was also a bar with tasty cocktails, and of course a pretty little menu to go with them!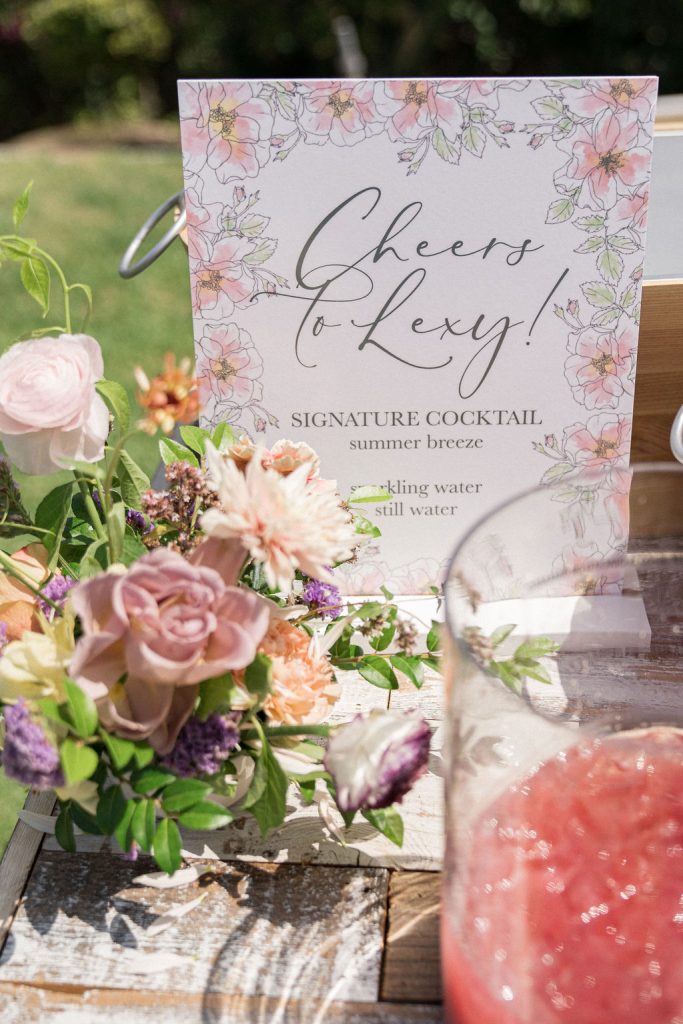 Desserts from Crush Catering were set our for guests to enjoy as well, and you can't get a prettier spread than this! Florals everywhere, even on the desserts and the menu!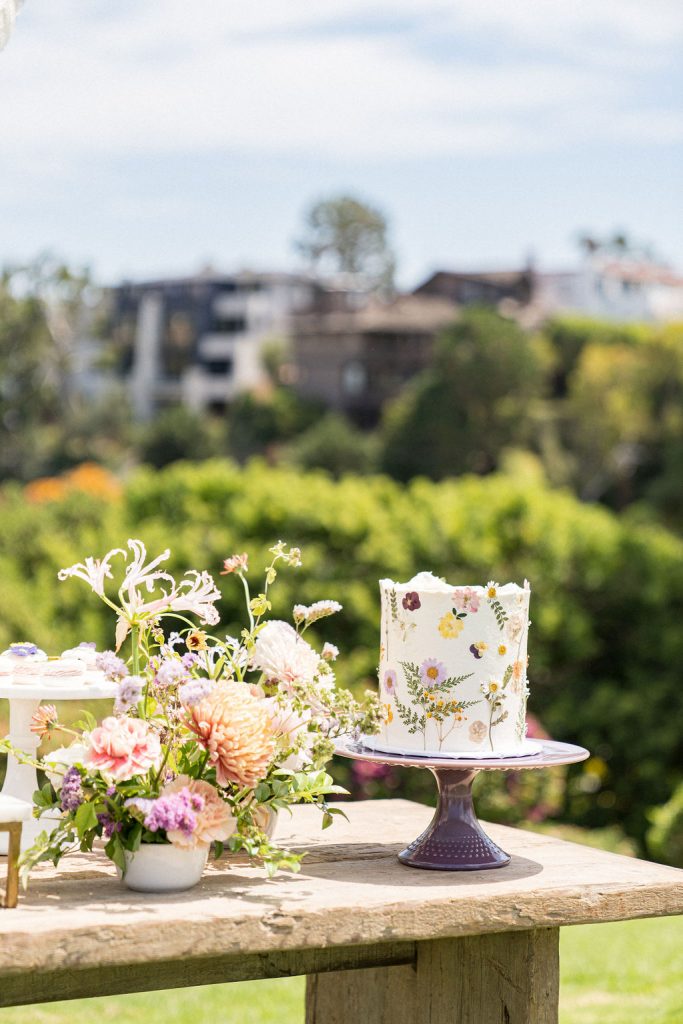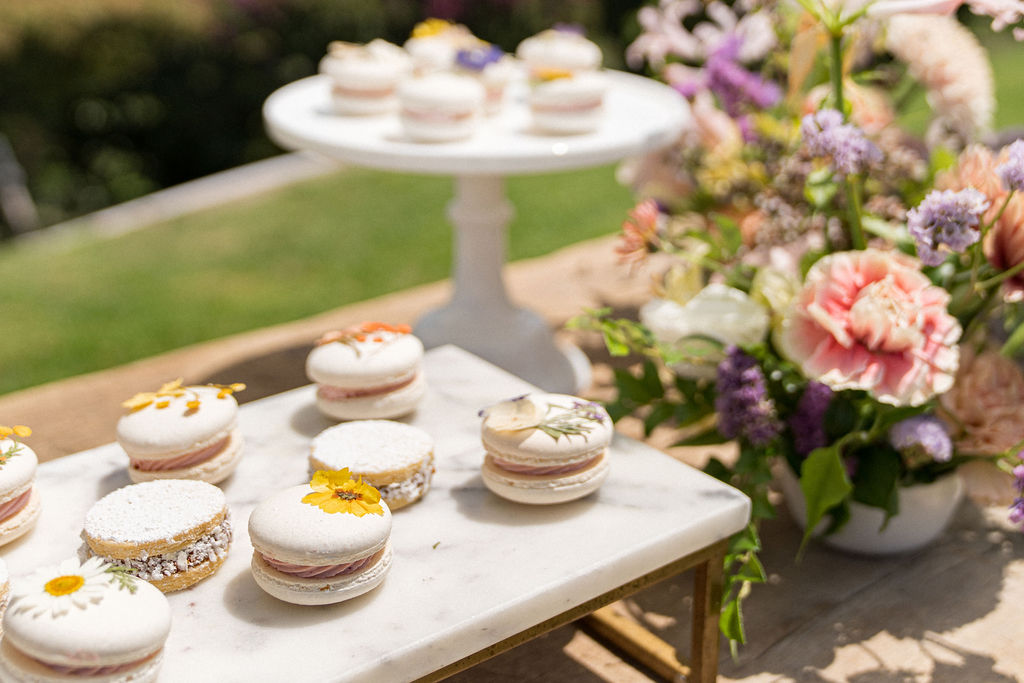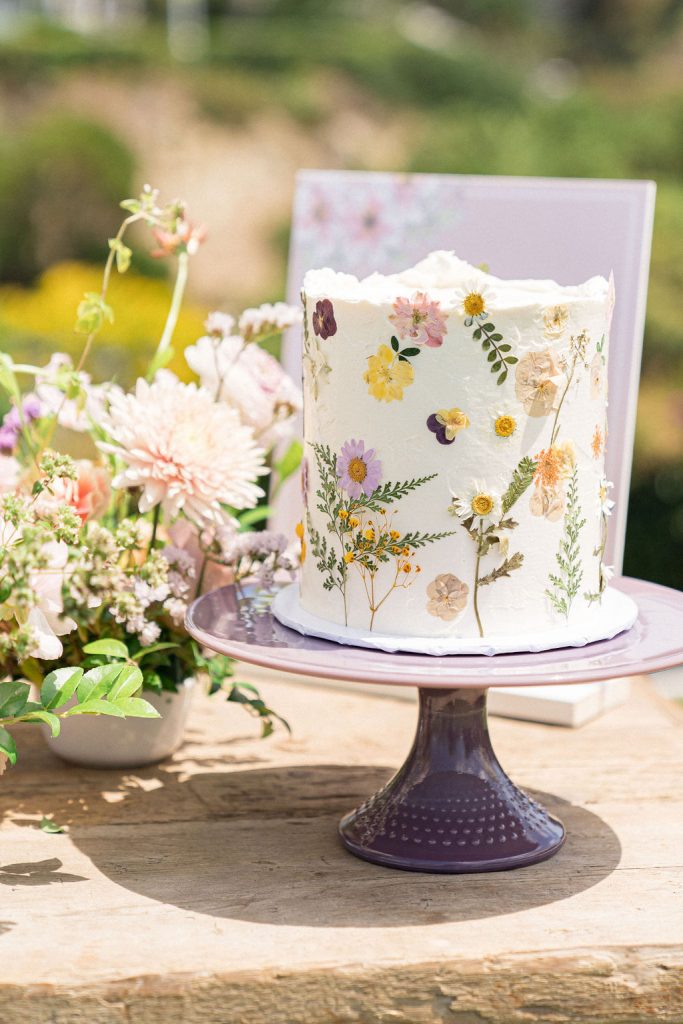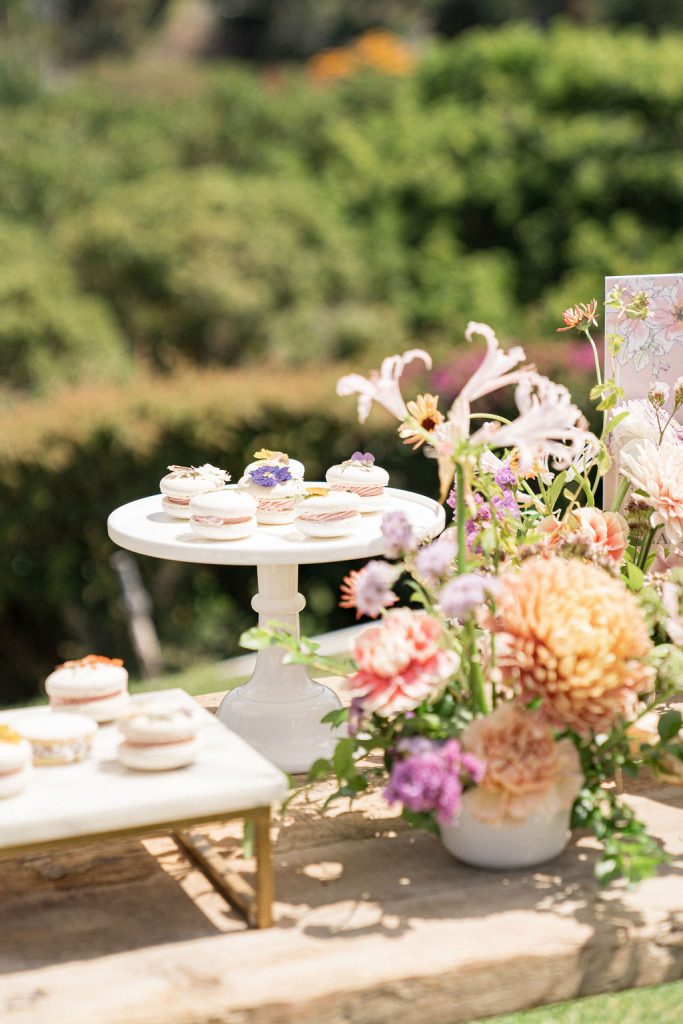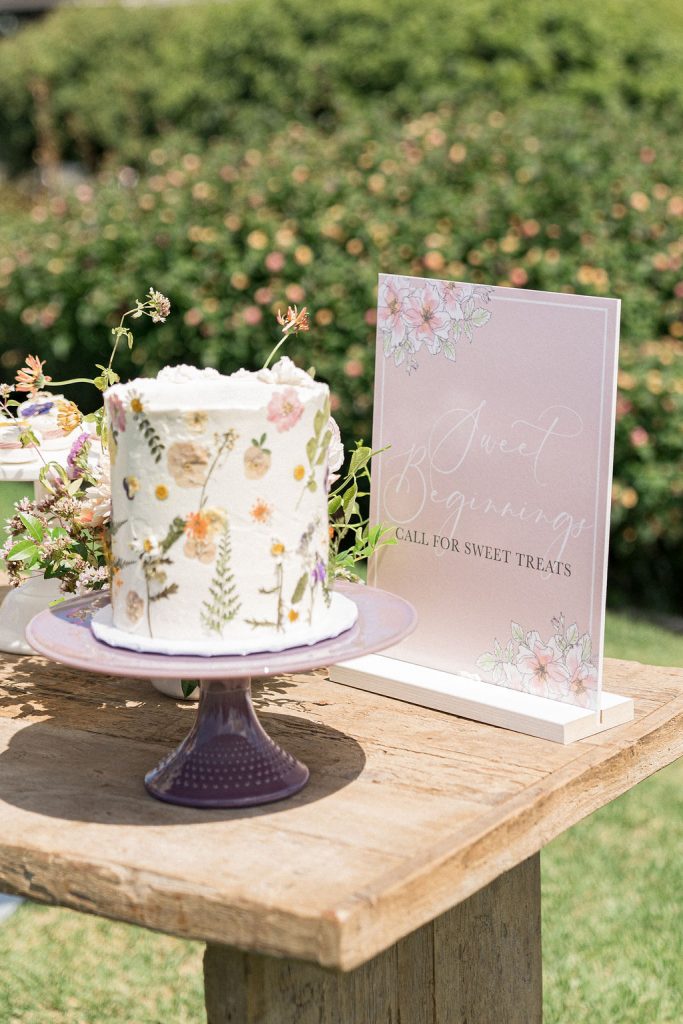 There's our future bride Lexy and her sweet friend Alyssa! I can't get over what a sweet friendship they have to spoil each other like this!!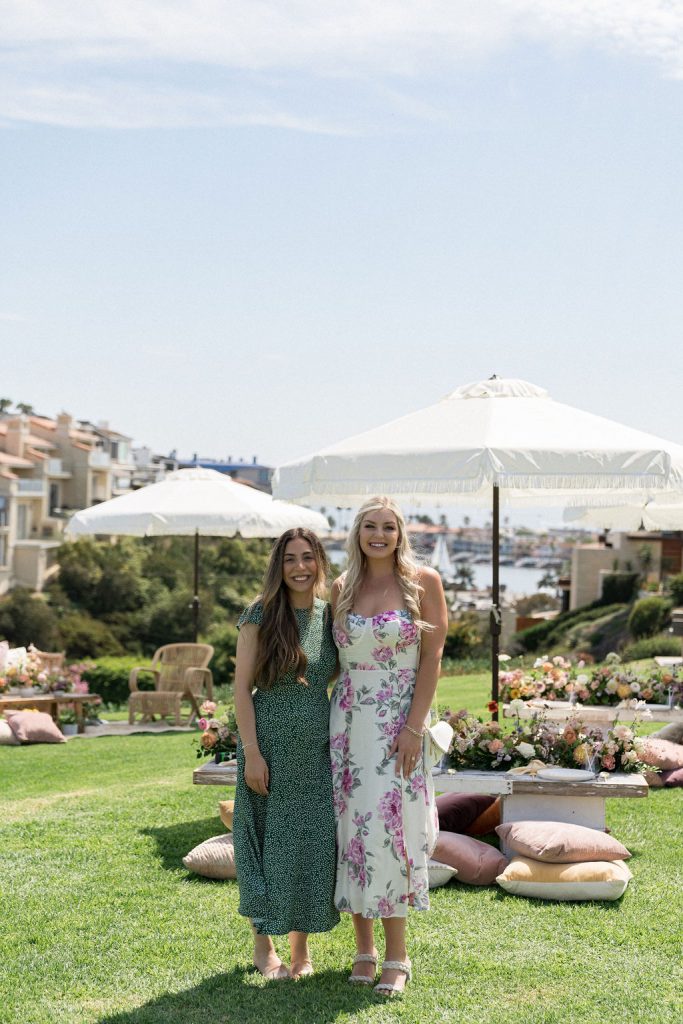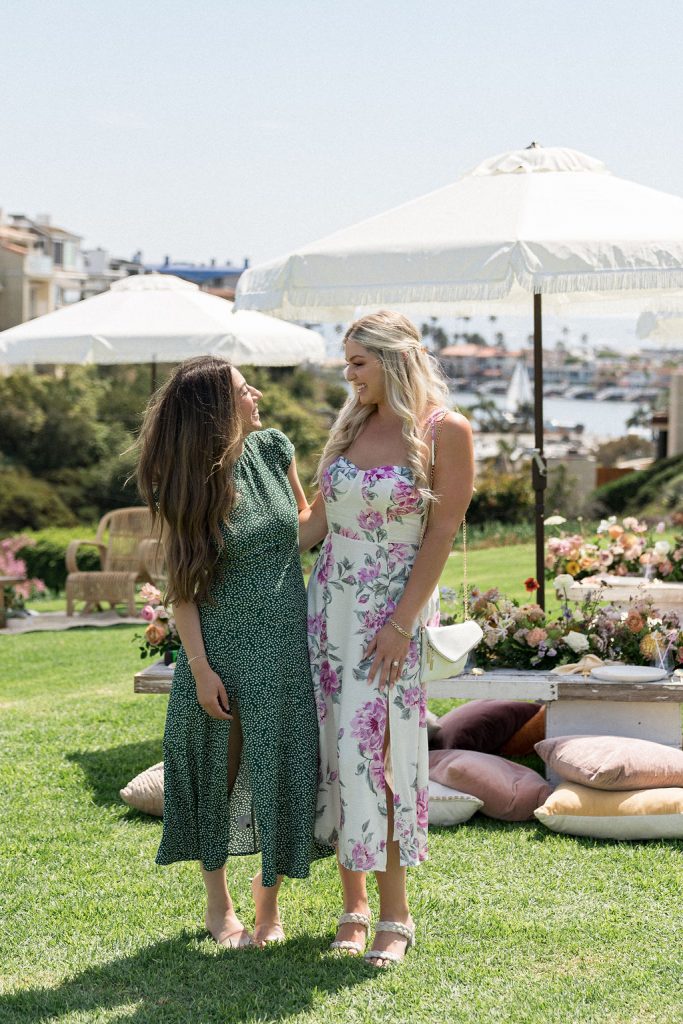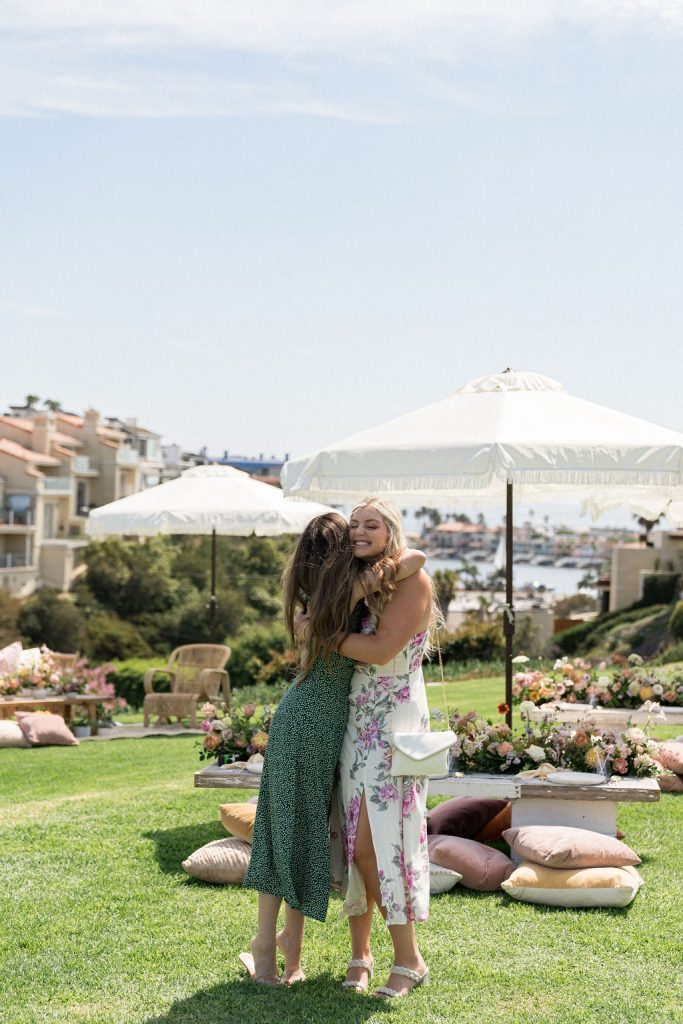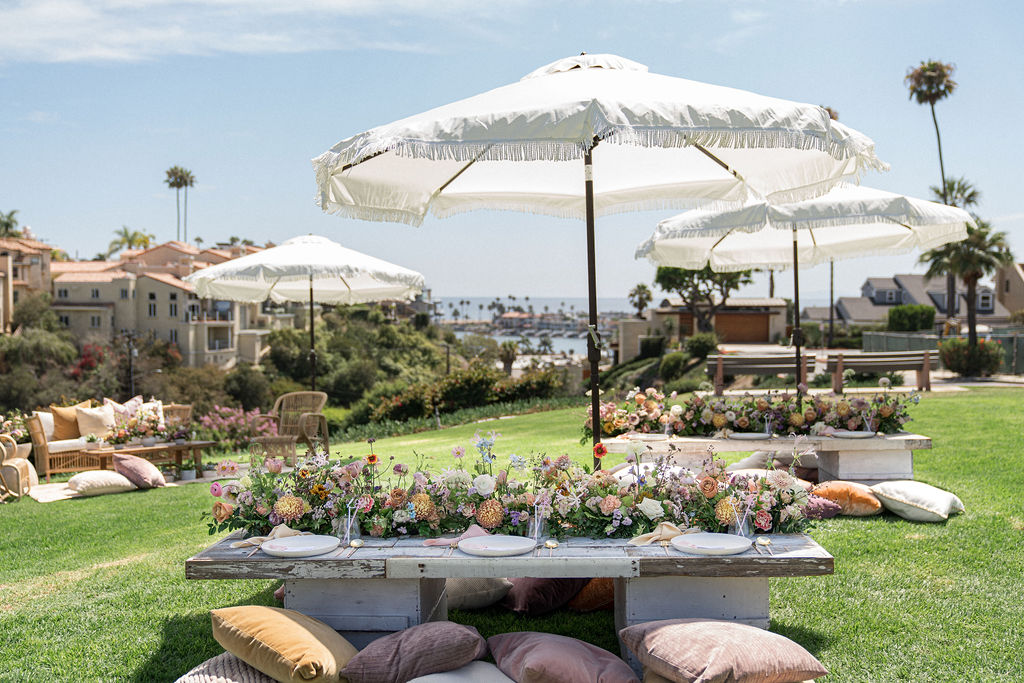 Such a beautiful day we were thrilled to be a part of! Thanks for having us ladies!
xx
Jacquelyn