I recently got to be a part of such a fun photo shoot with the amazing Estelle Colored Glass team. I had admired their collection for quite sometime and was thrilled when they reached out. They are based in Charleston, South Carolina and were doing their Spring photo shoot at the Flower Fields in Carlsbad. Due to the distance they needed someone local to help recommend and coordinate vendors and some hands day of the shoots with help styling. I was happy and excited to help, anytime I get to be in a pretty place, work with fellow creatives and be around the most beautiful product – you can count me in! Here are the stunning photos of these few days we had together by the talented Catherine Hurt with a few by the amazing Amari Productions, and boy are they dreamy!!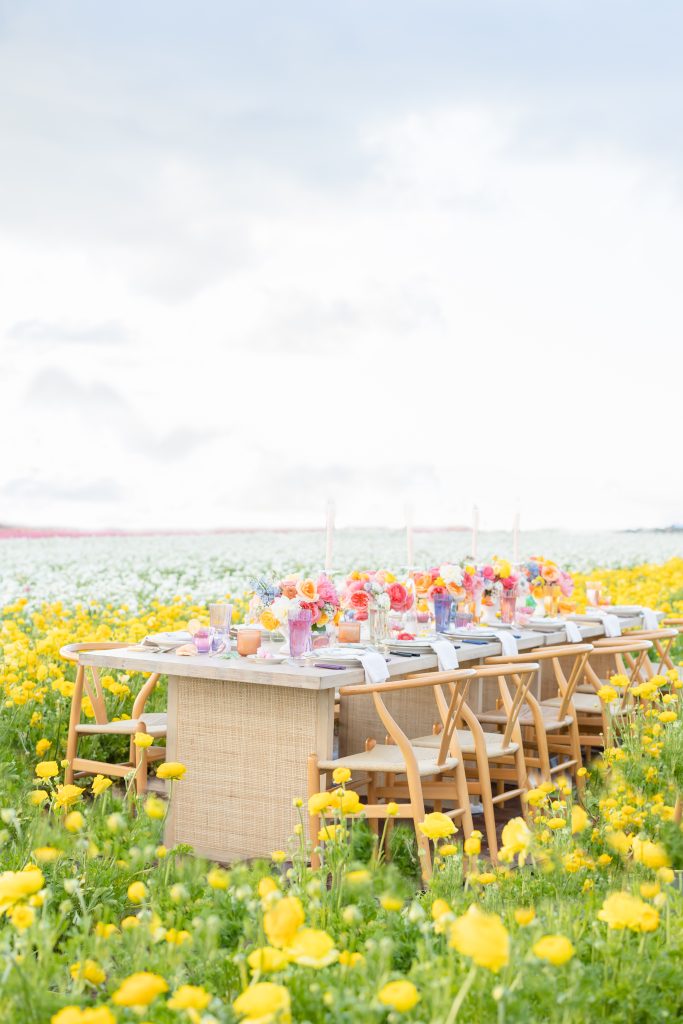 The collection that Estelle Colored Glass was promoting was their Sunday Collection. They had this backdrop built especially for it and it was amazing! It looks incredible among the poppies, don't you think? New Project Designs is responsible for this pretty, they do an incredible job! These are the Sunday Collection vases and they look gorgeous…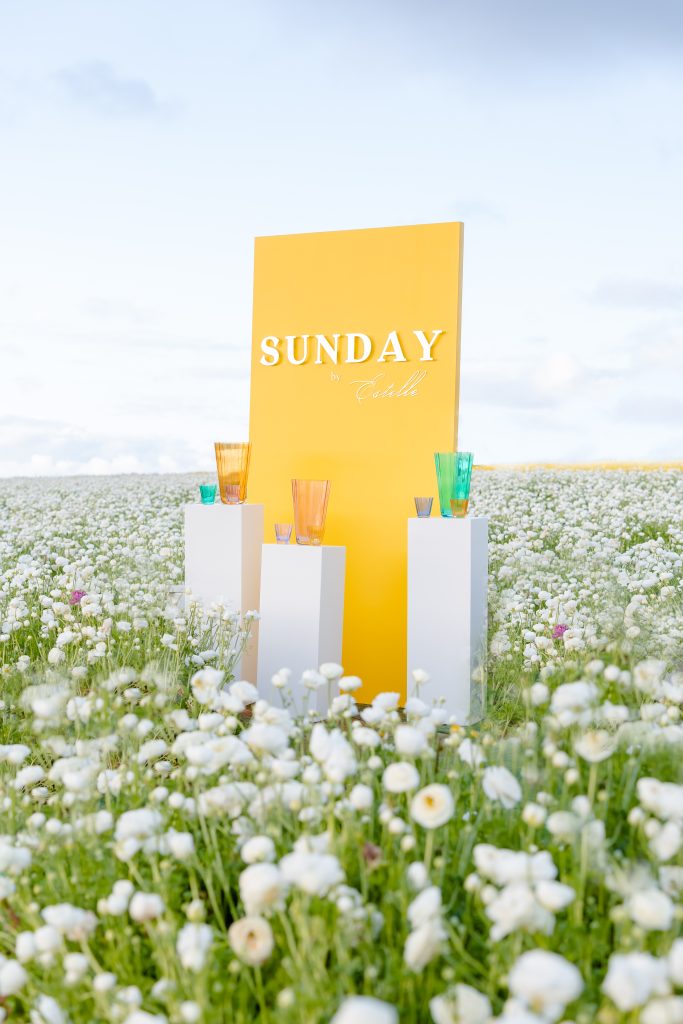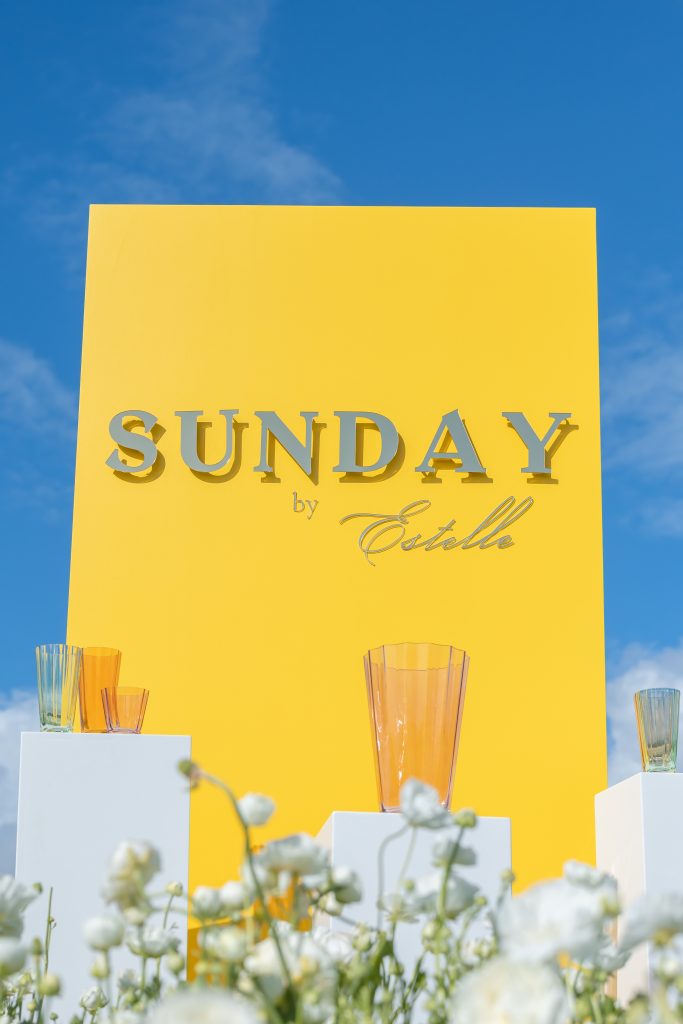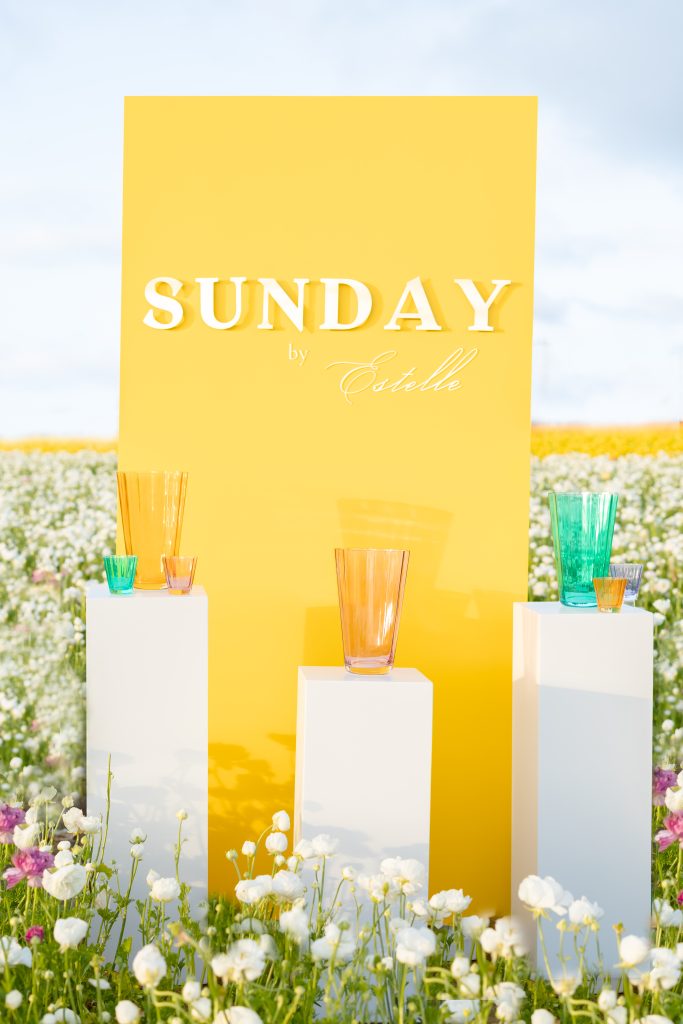 New Project Designs also built this sweet arch wall that displayed the vases with flowers in them. Selena, one of the many talented ladies behind the brand is also a florist! Her and her mom did the most amazing job with all of the flowers for this shoot.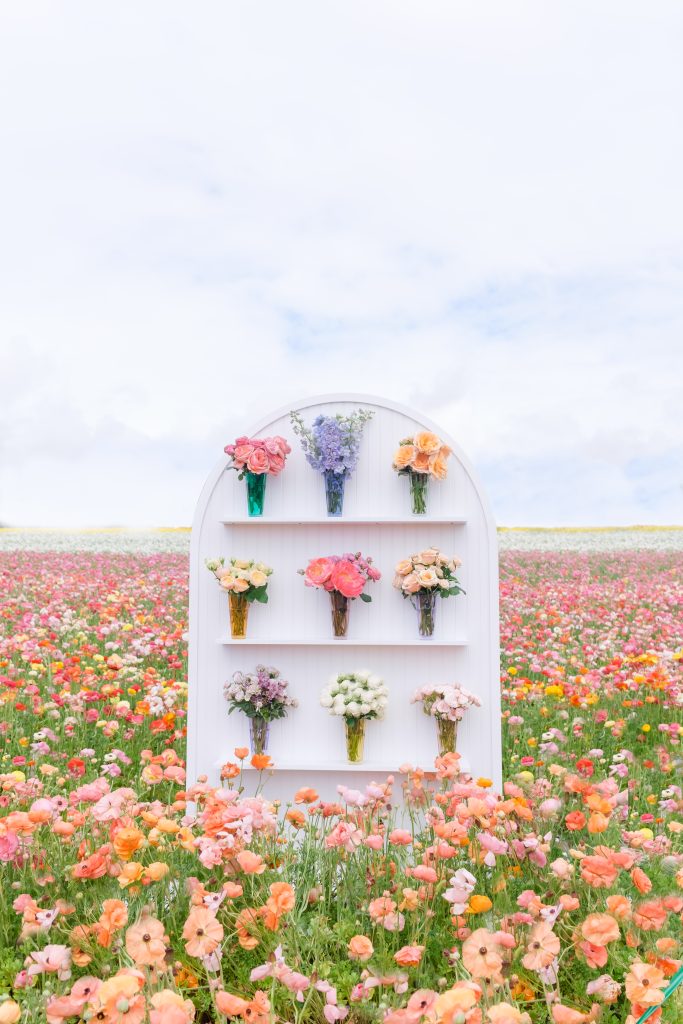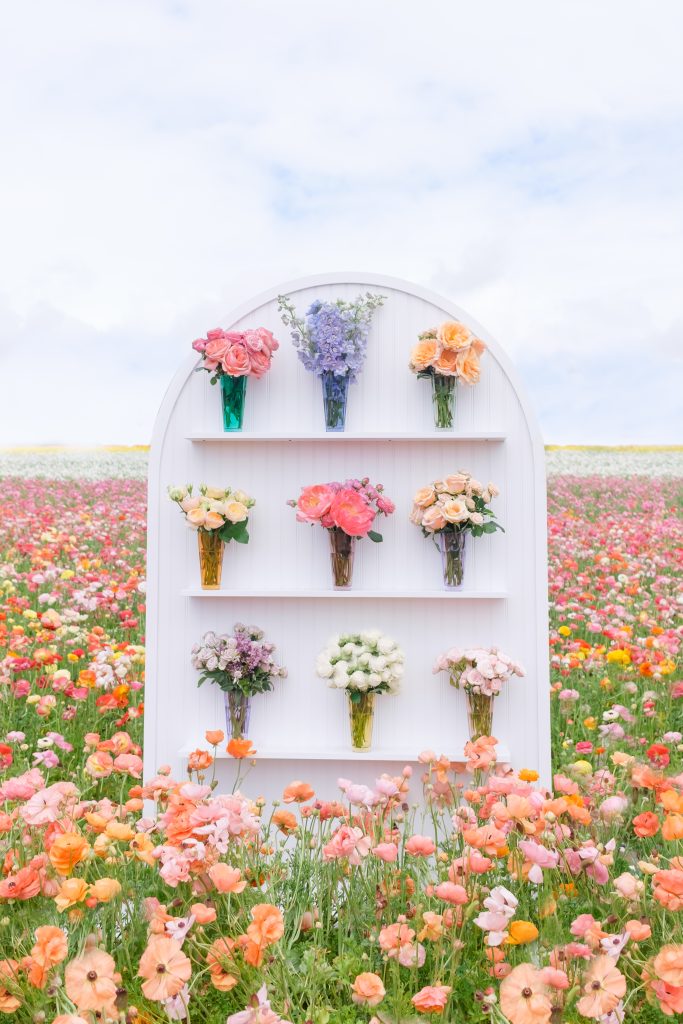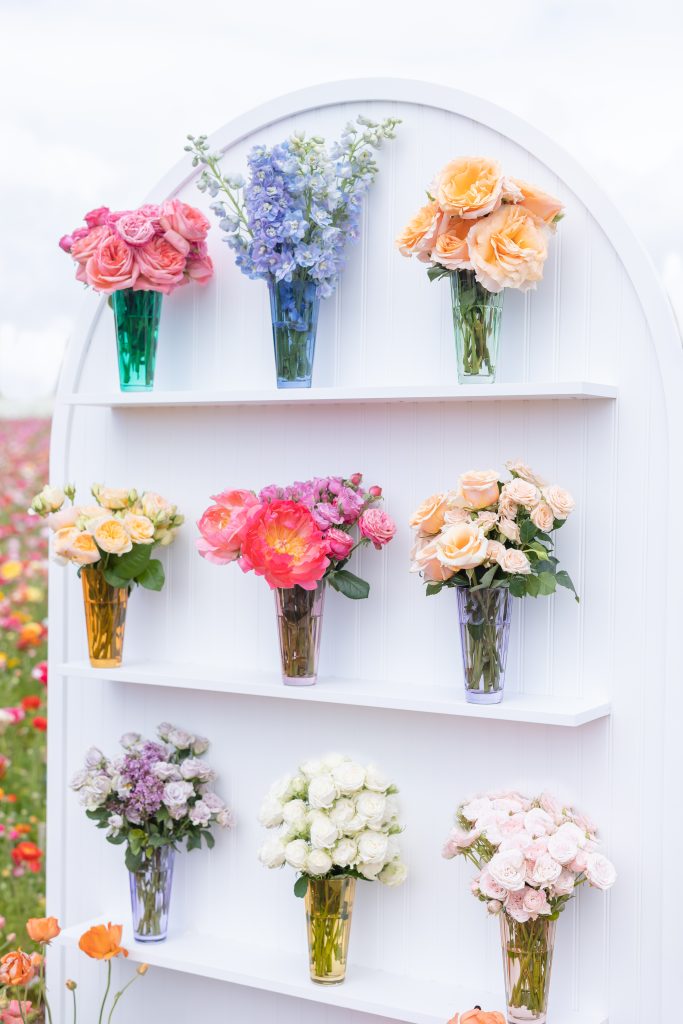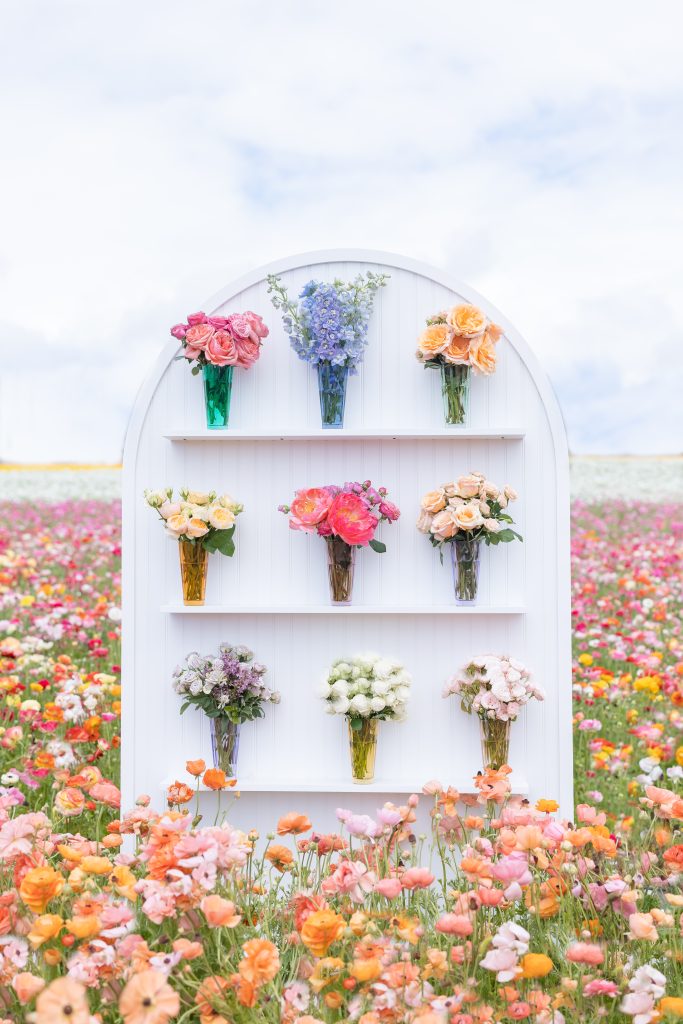 The Sunday Collection also has gorgeous glassware which we displayed here on a shelf from Found Rentals… I want every single color!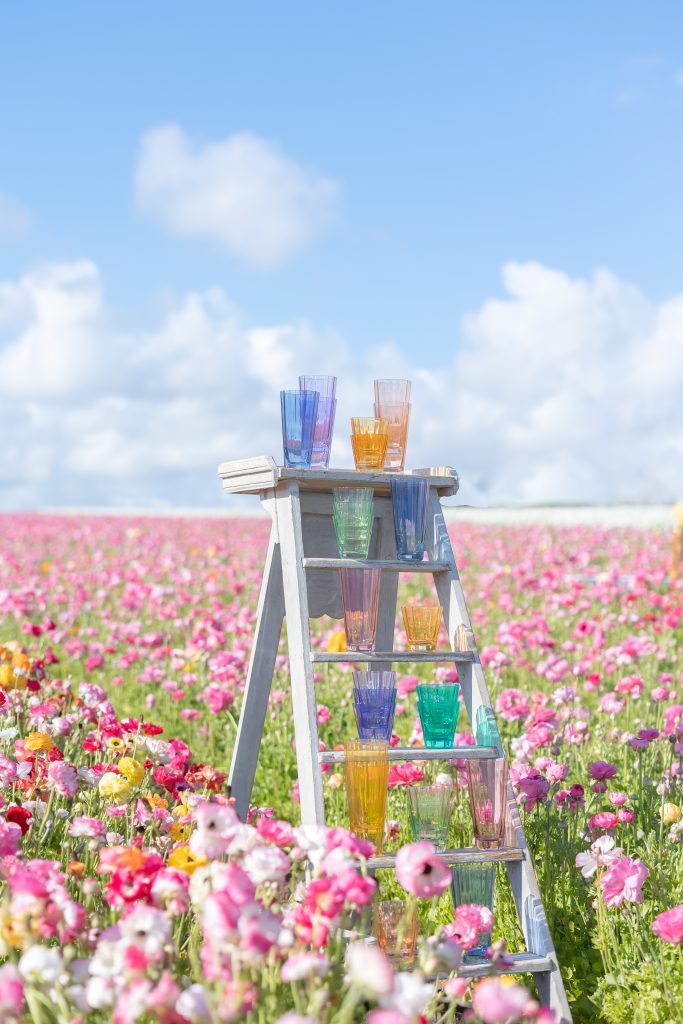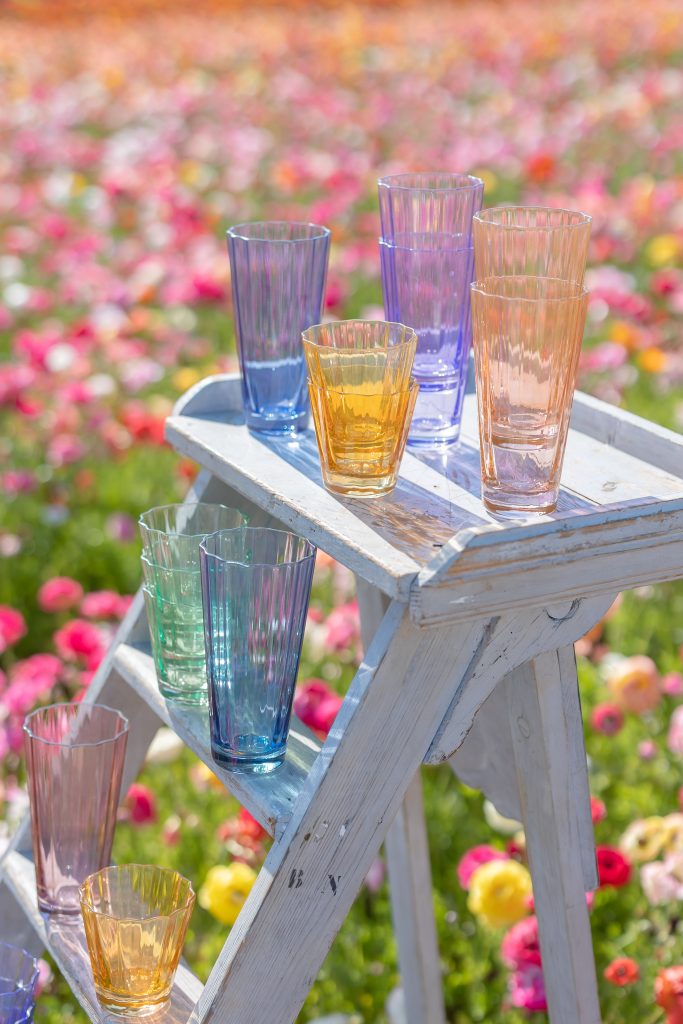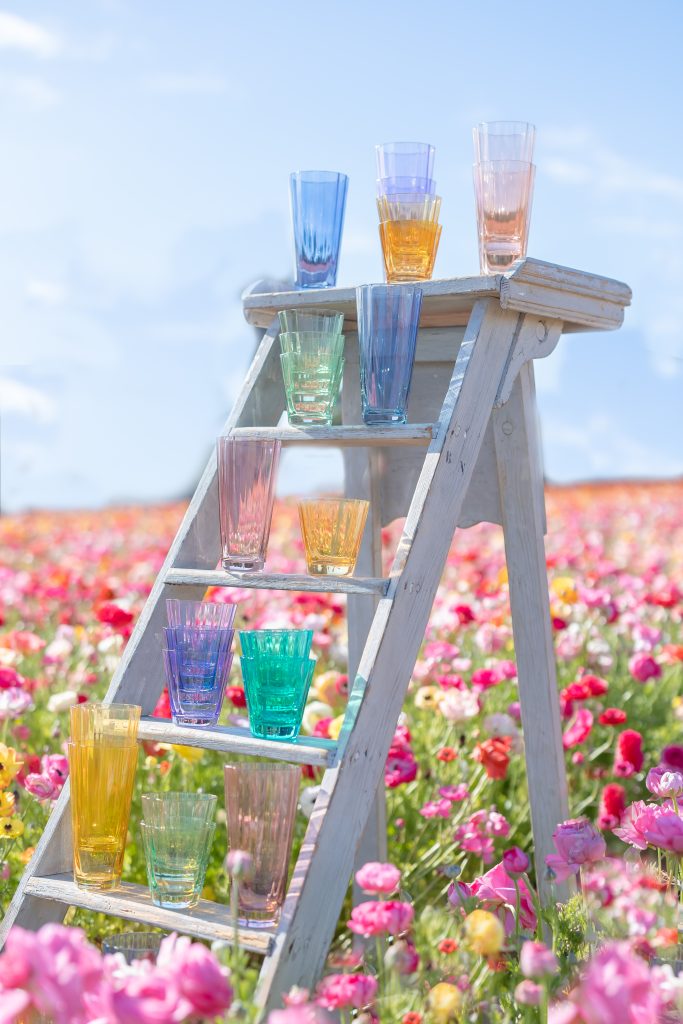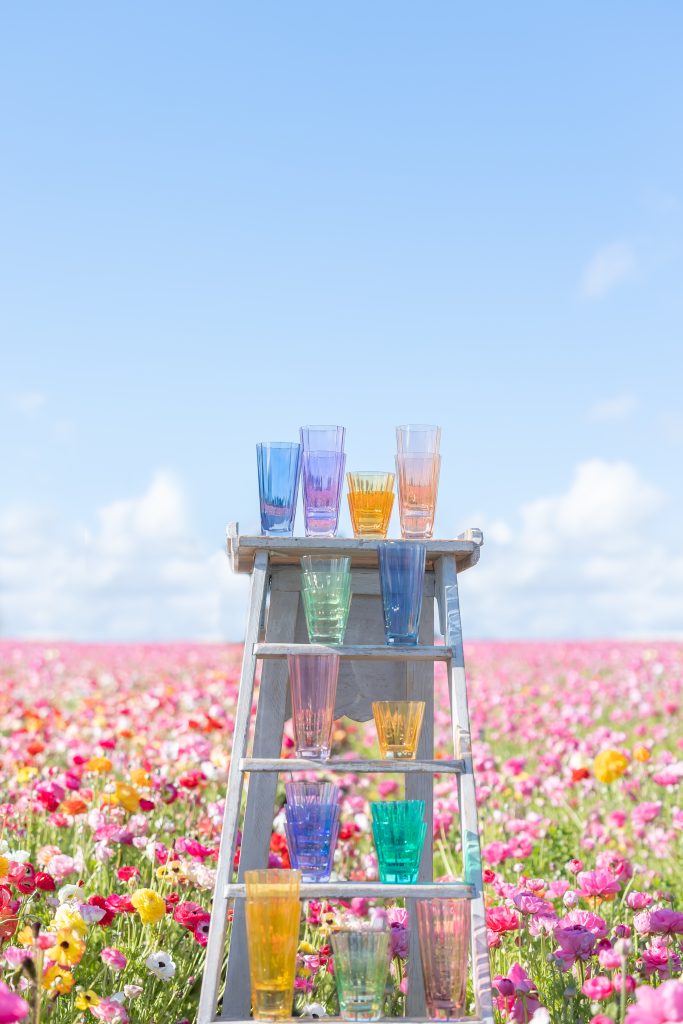 I loved styling this table and can't get over all of this amazing color!! We had Taylor Made Catering make a tasty and equally beautiful fruit board, using natures best colors all at once! It paired perfectly with The Sunday Collection and we added some flowers to complete it. This is happy hour done right with a stunning backdrop!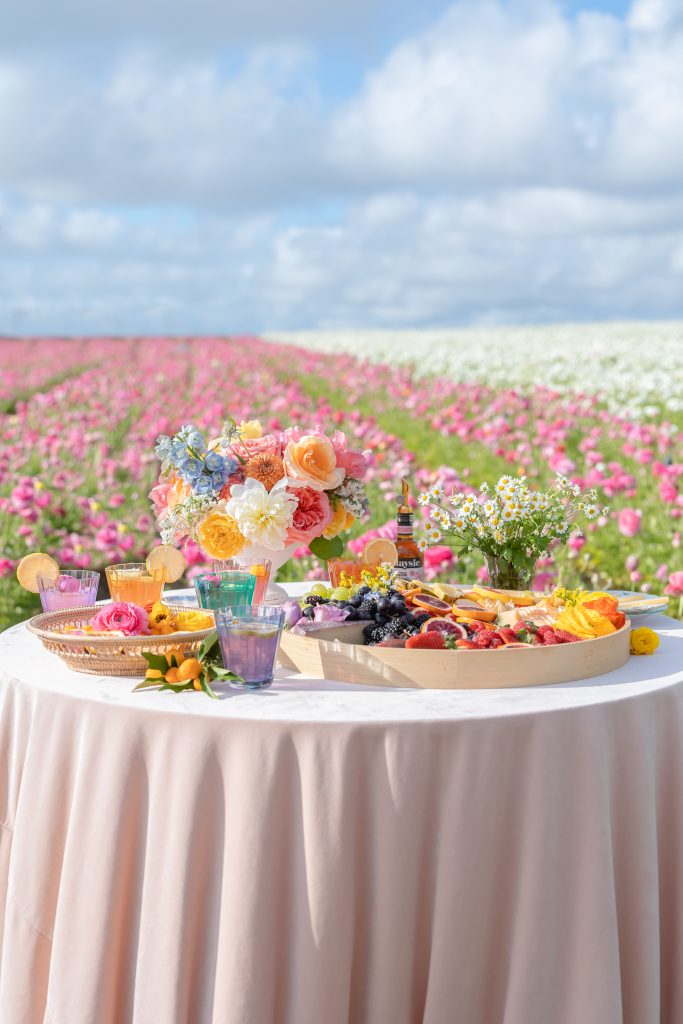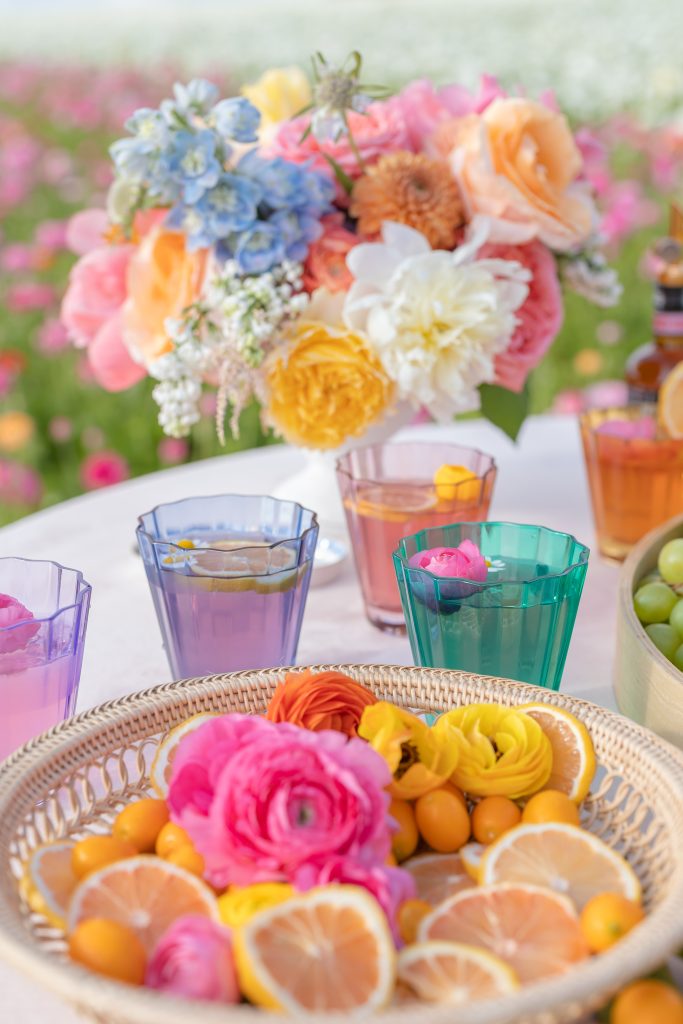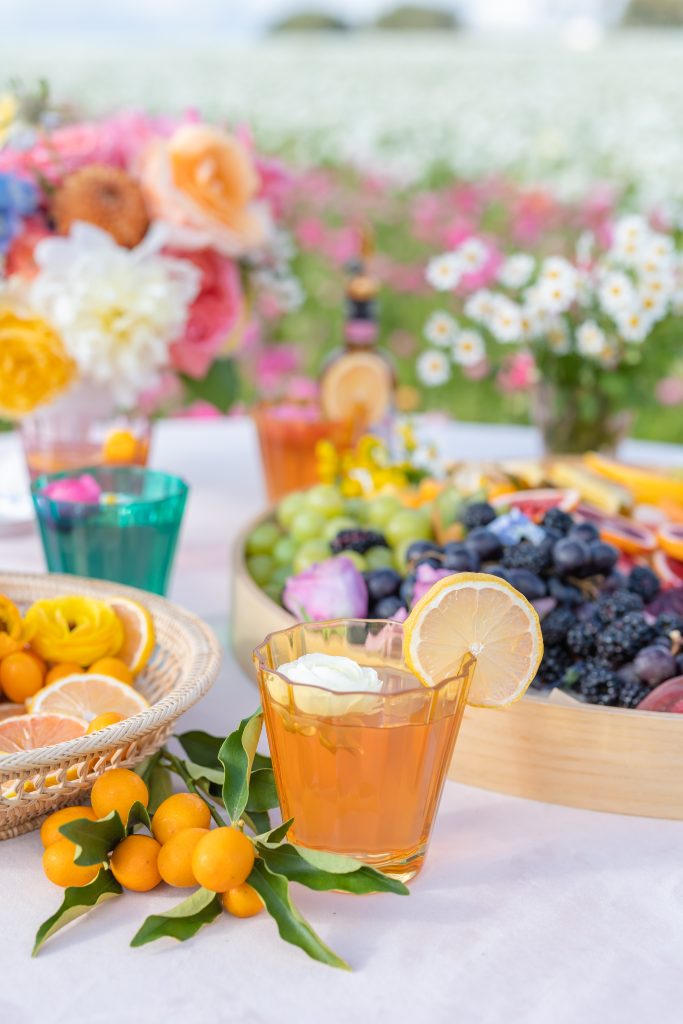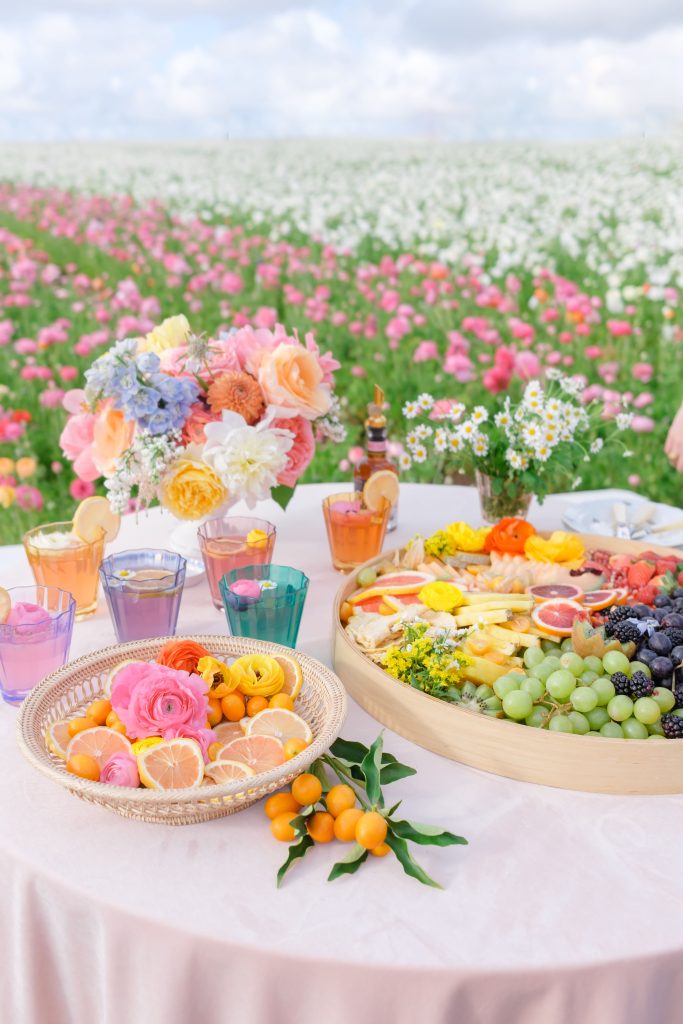 Cocktails never looked prettier!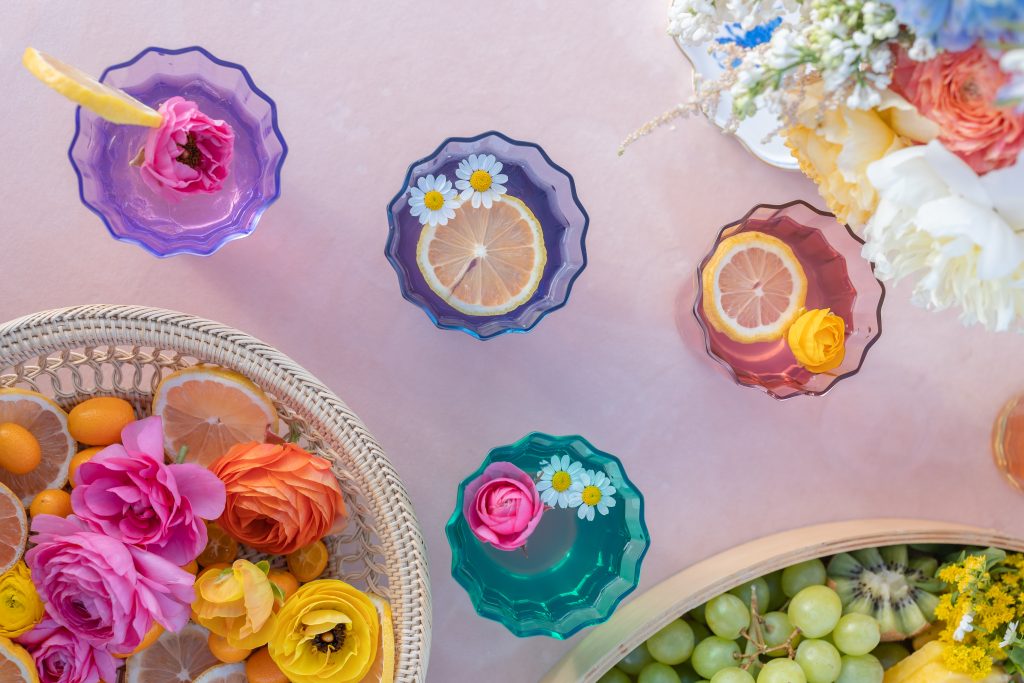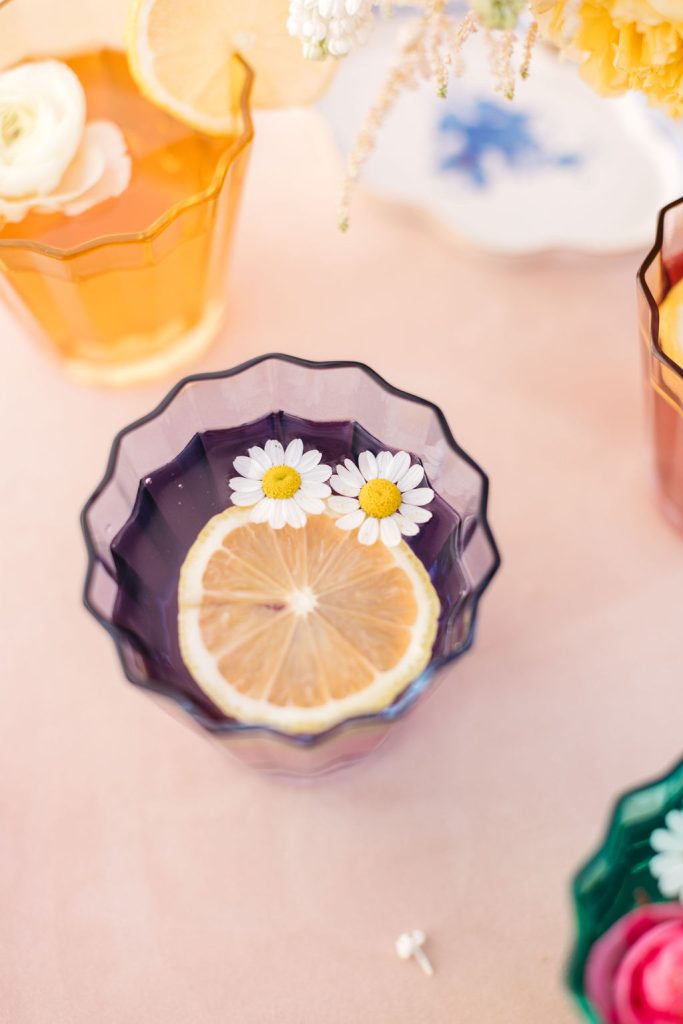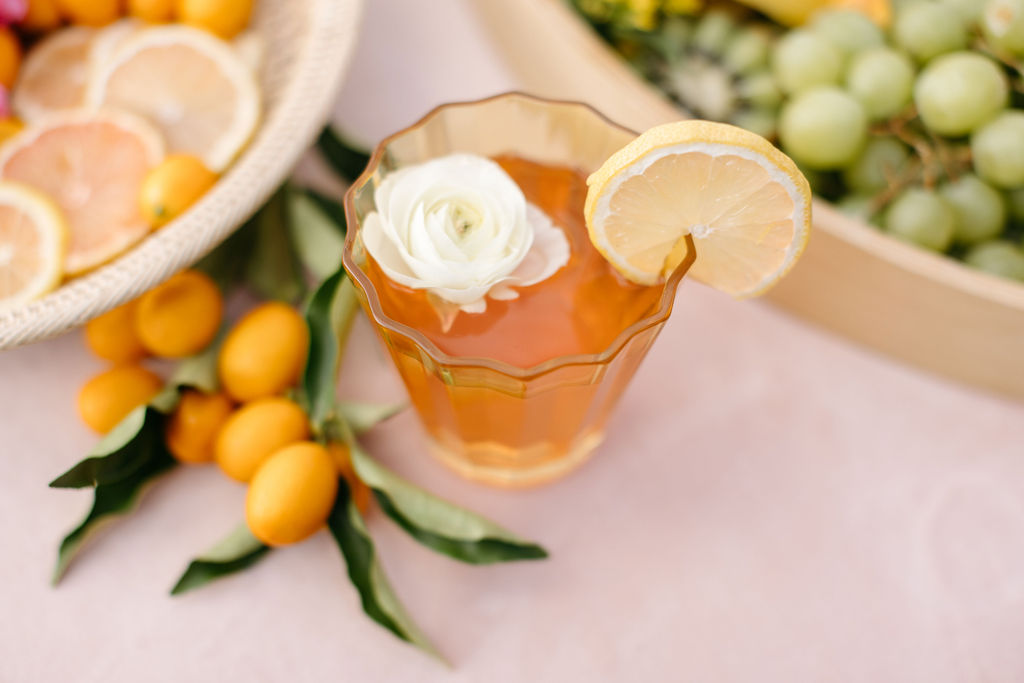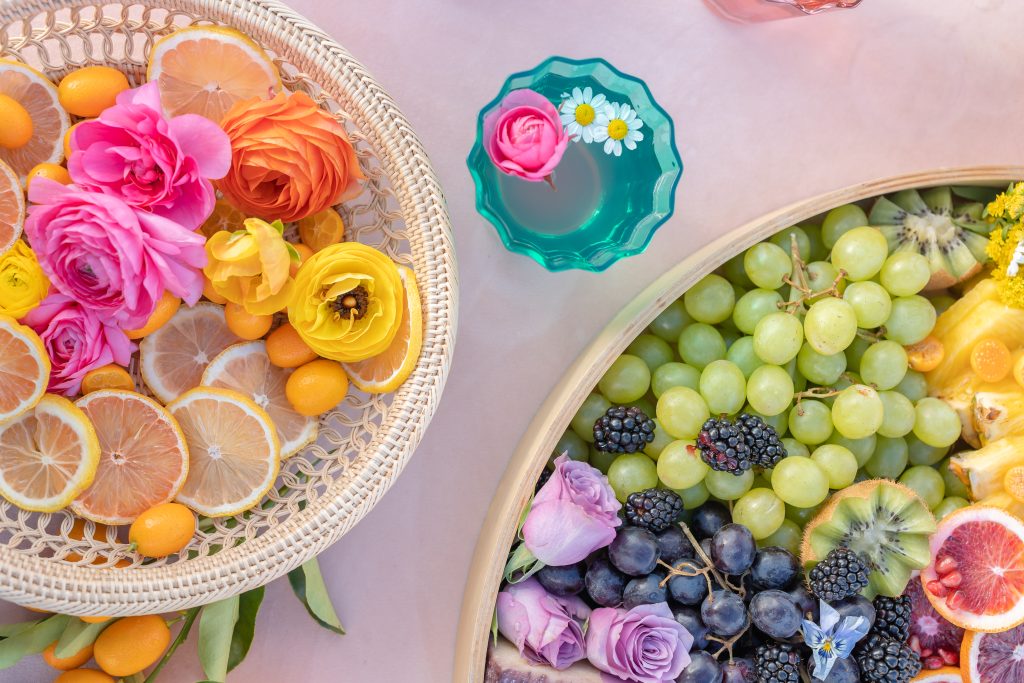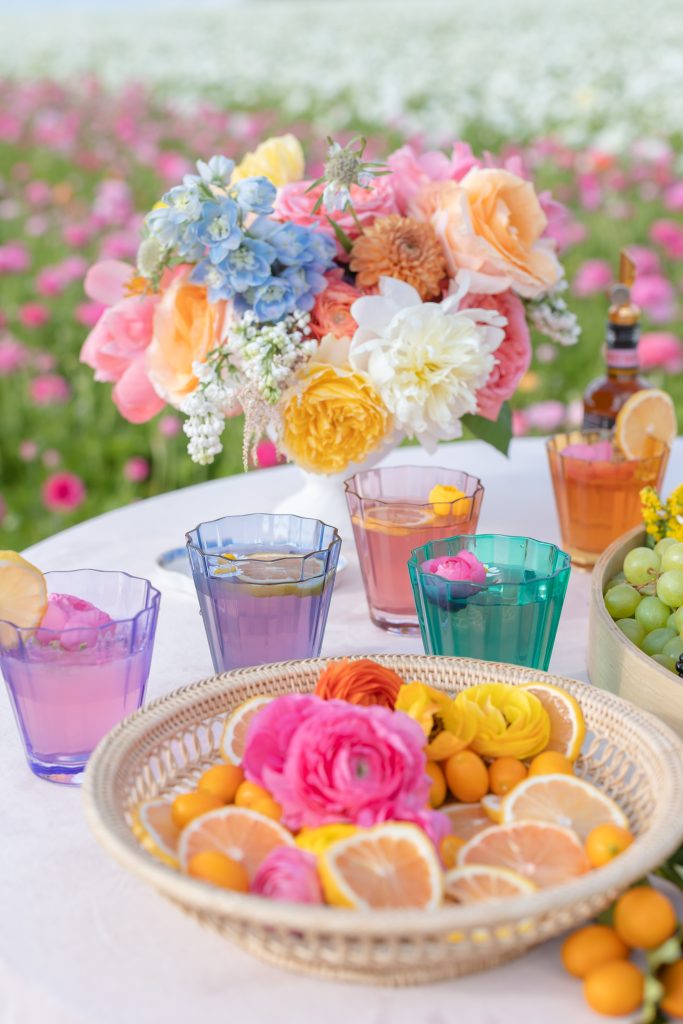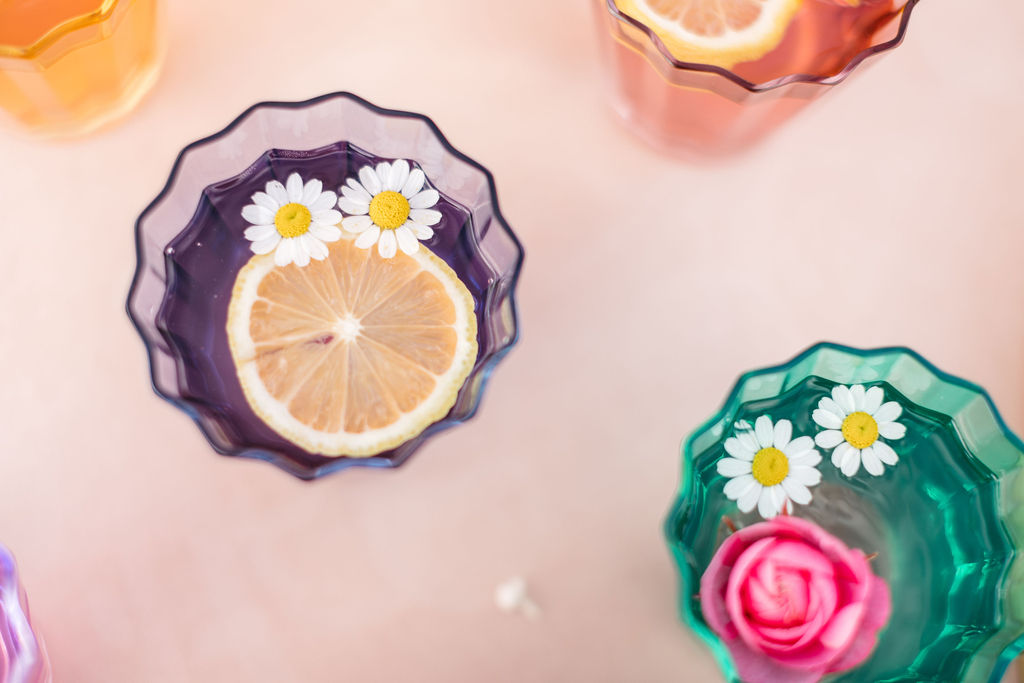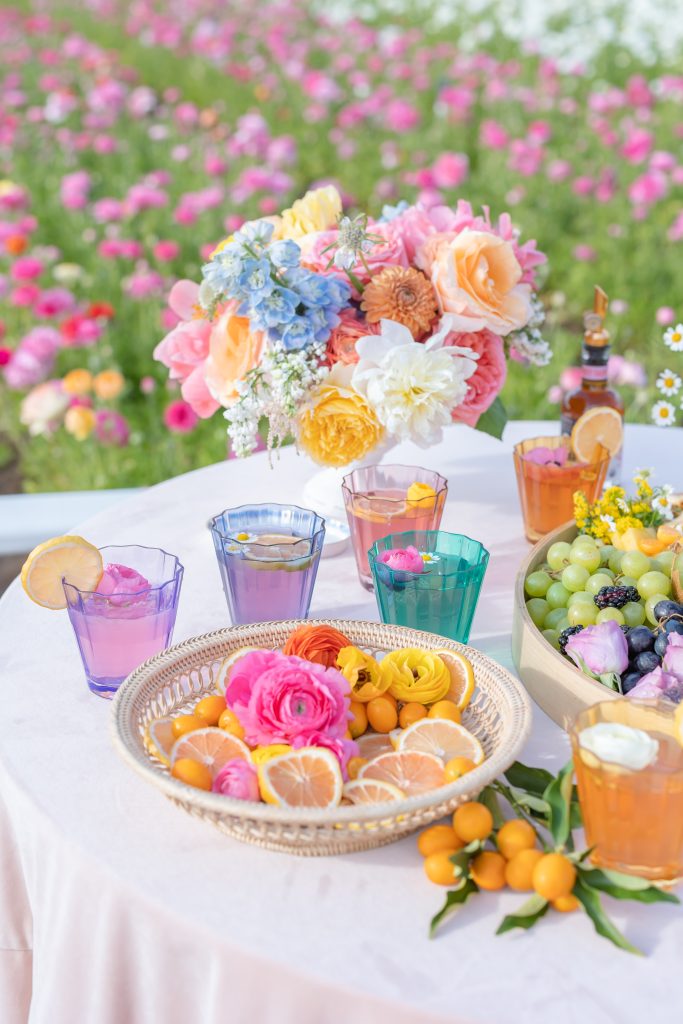 The best kind of rainbow!!! This is photo overload but when they are this pretty you can't stop!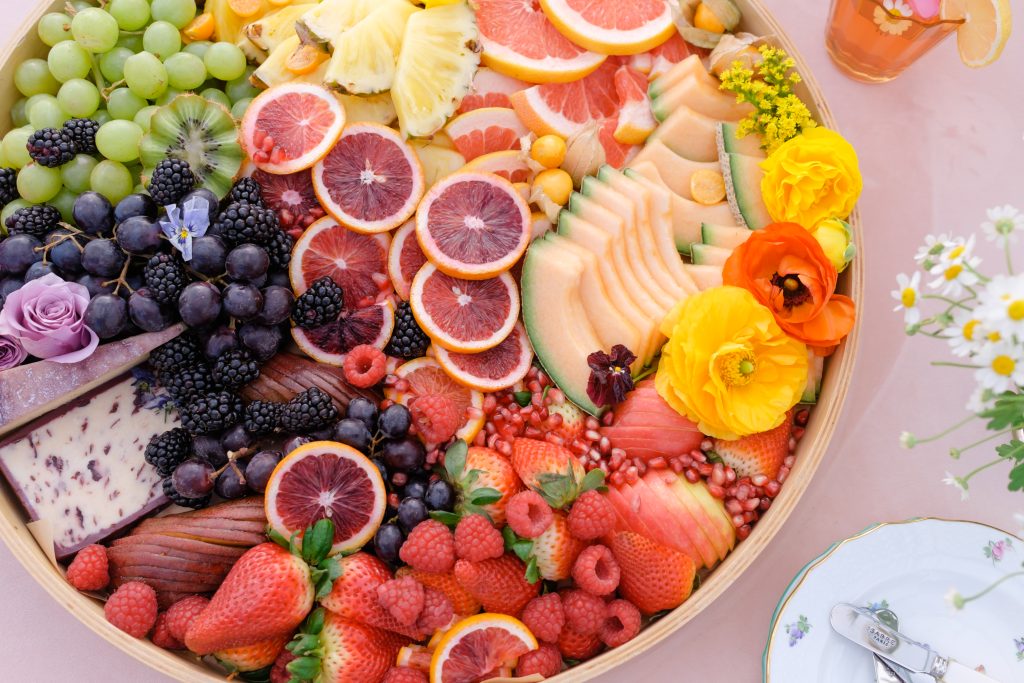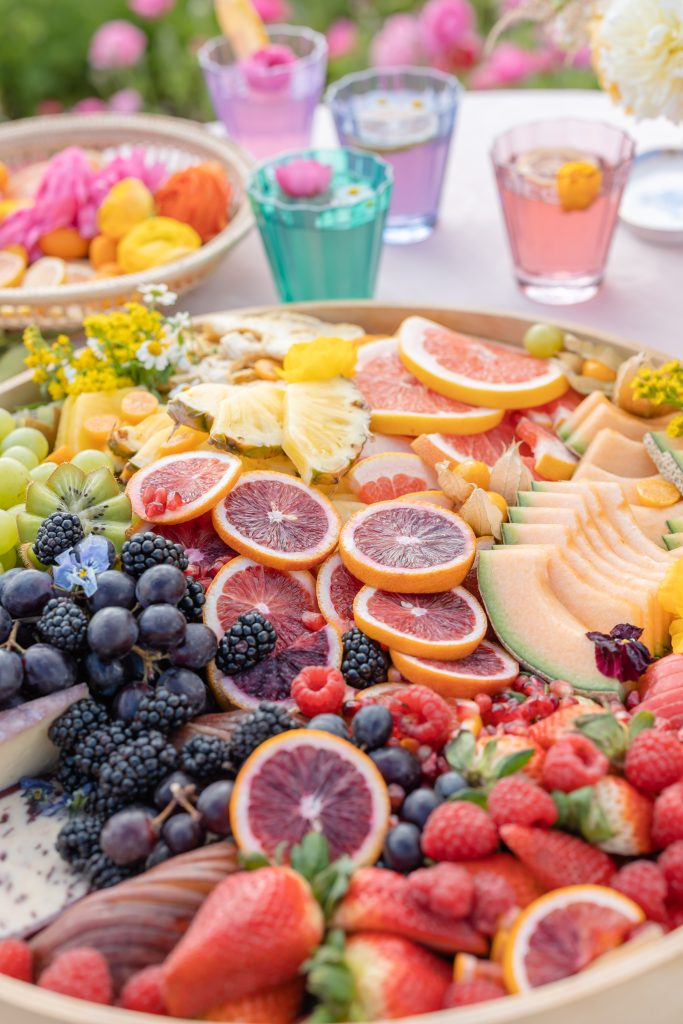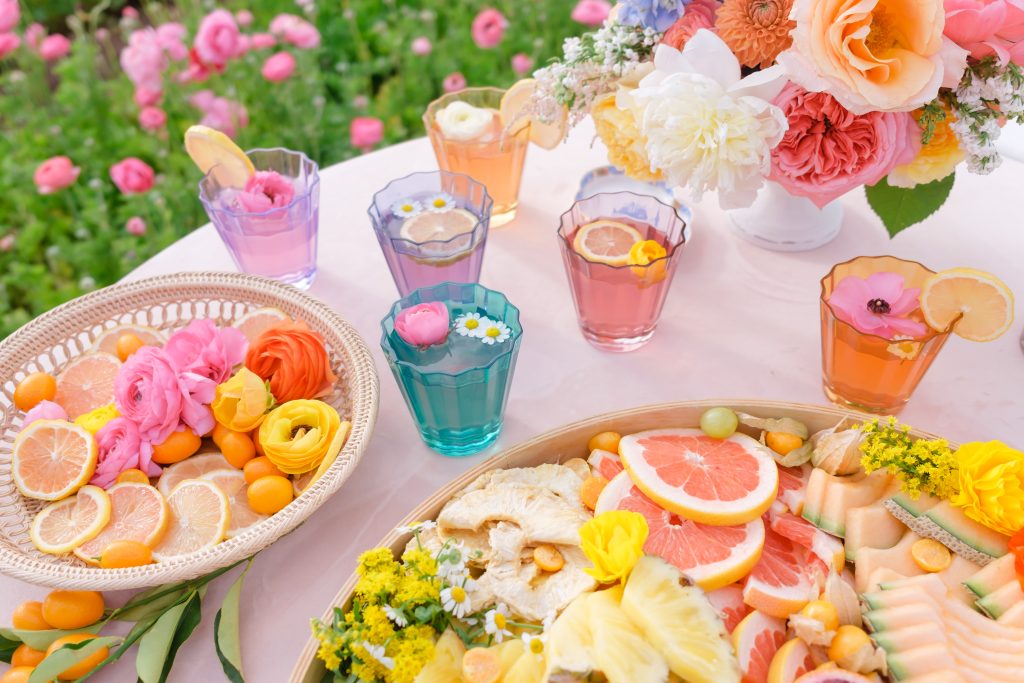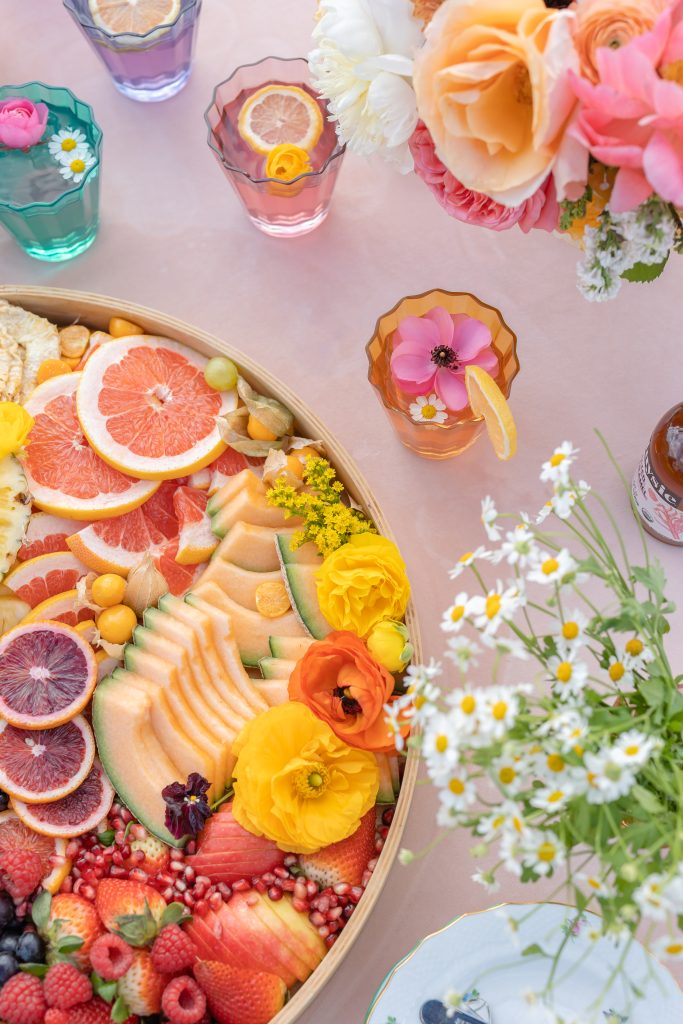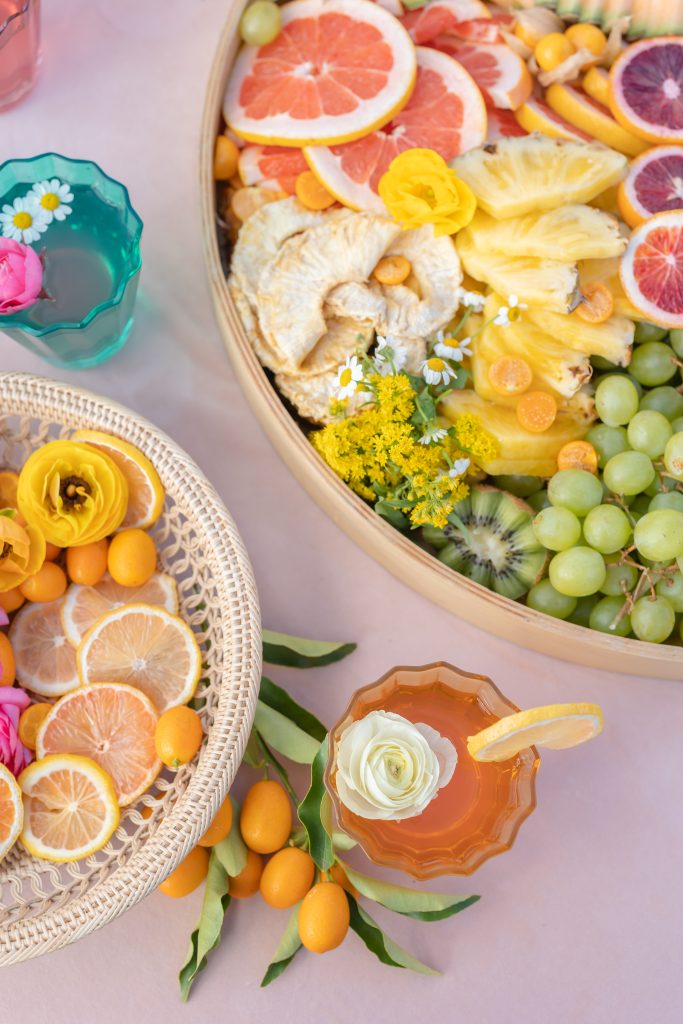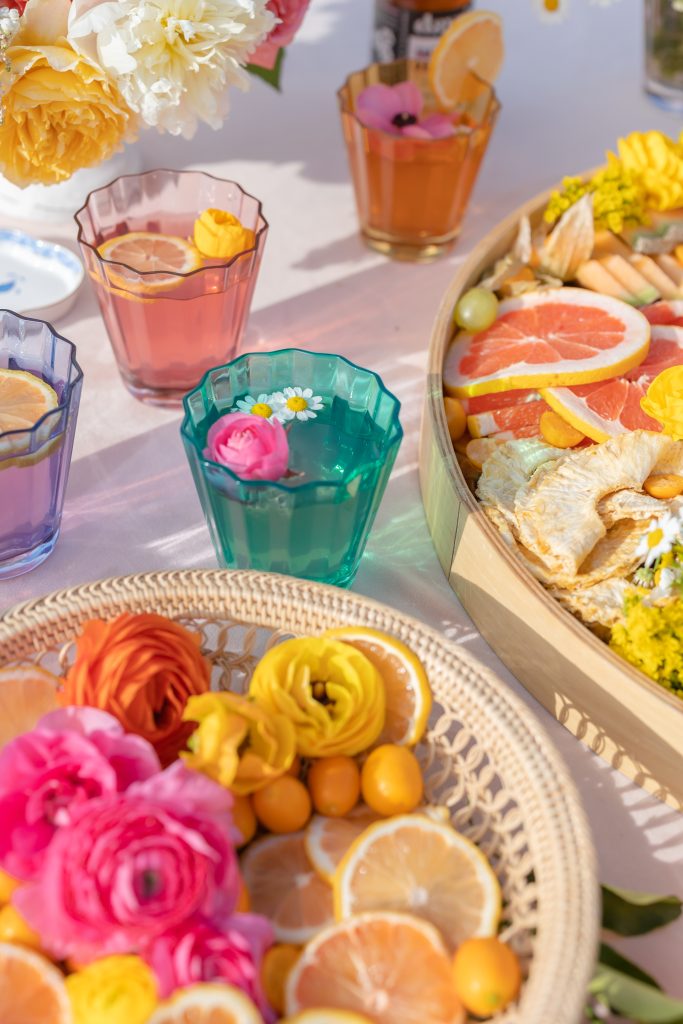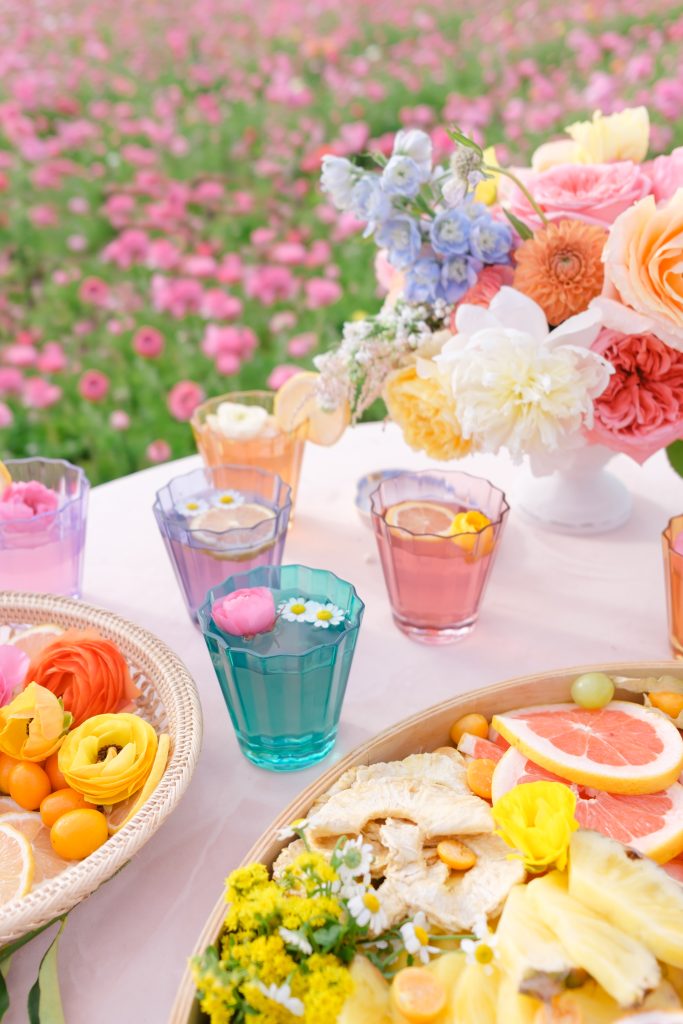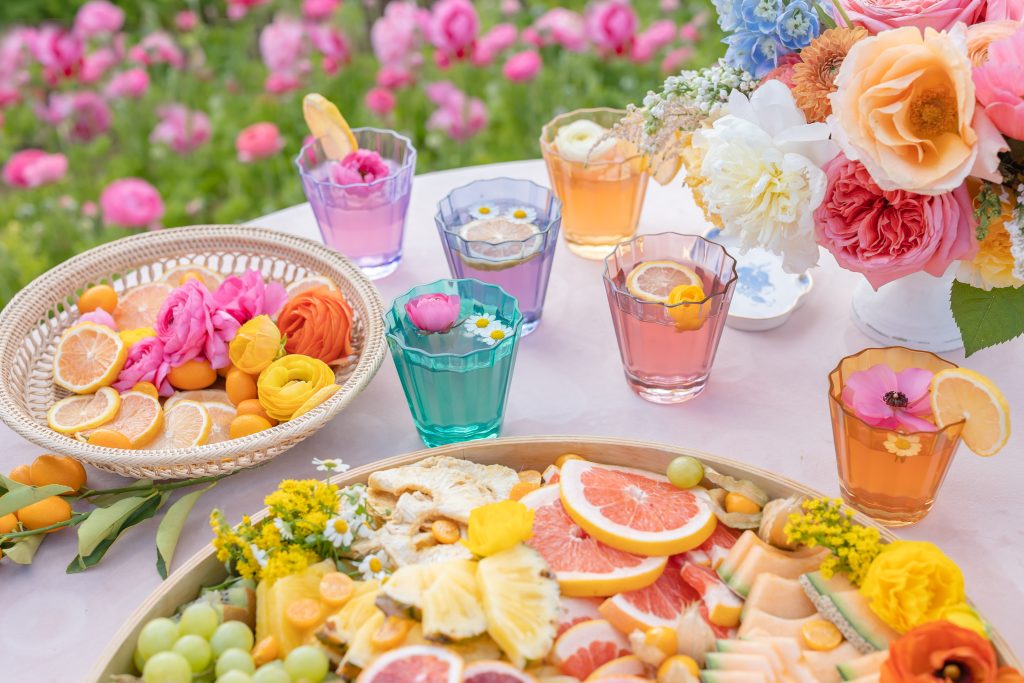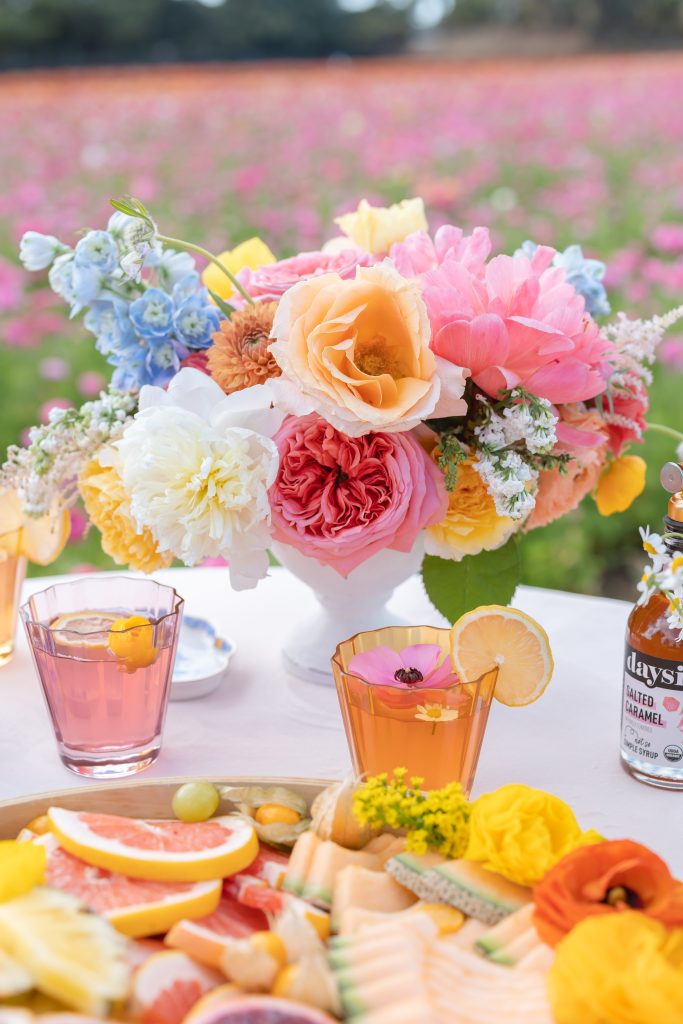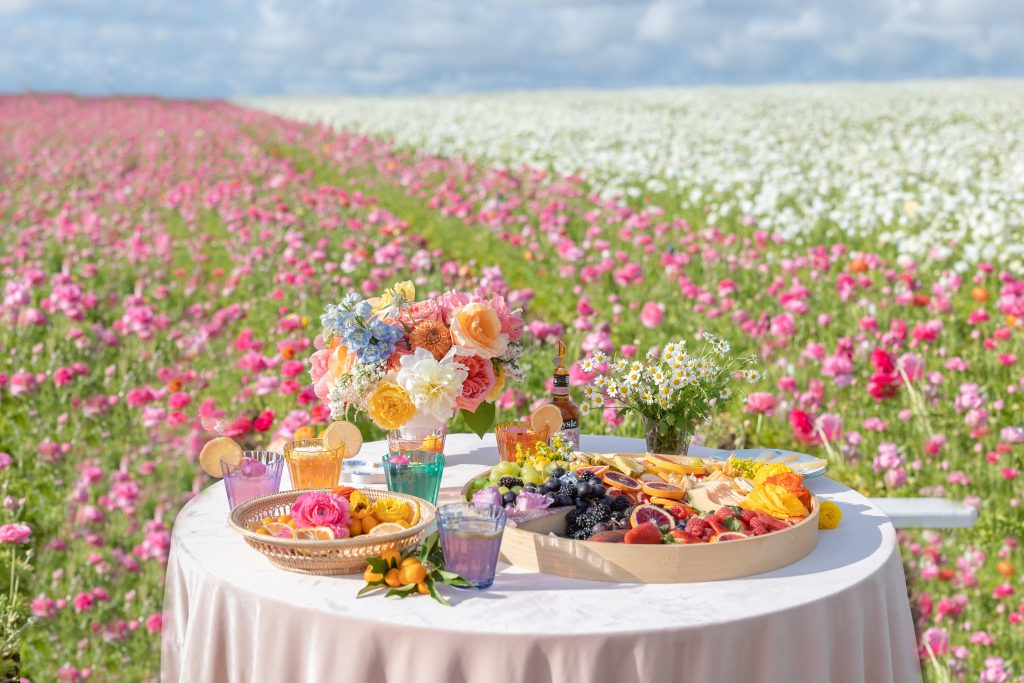 Next up this incredible situation below! Their team really wanted to bring this beautiful hutch into the flower fields to display all of the colors of glassware and we made it happen! My friends at Found Rentals and Sweet Salvage Rentals helped to bring this big guy into the flower fields and make their vision a reality. It was definitely worth it because the end result was breathtaking…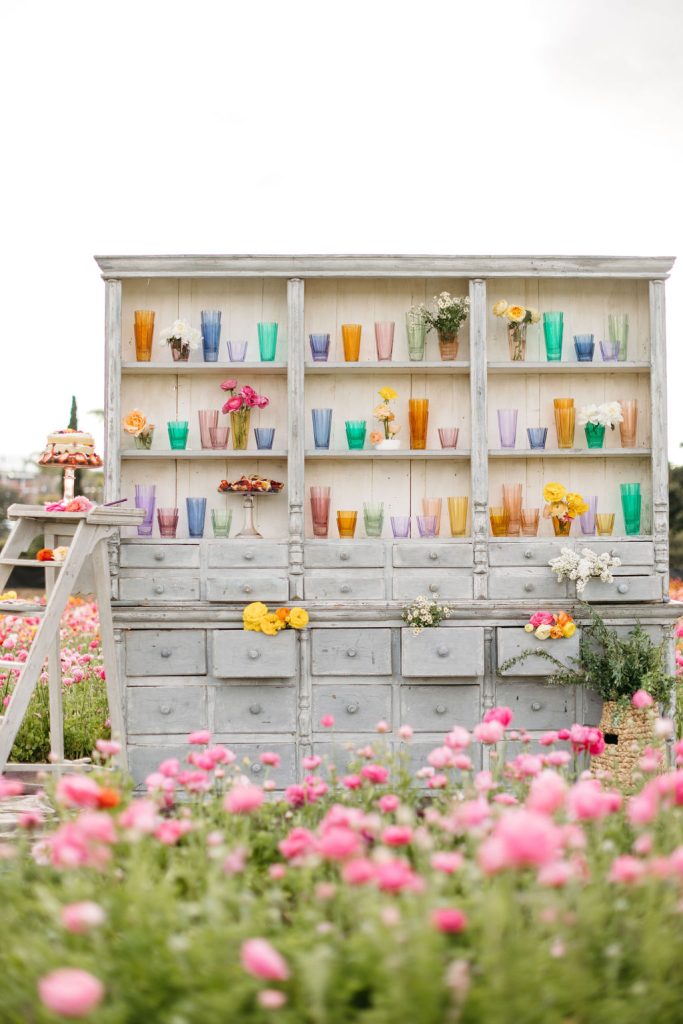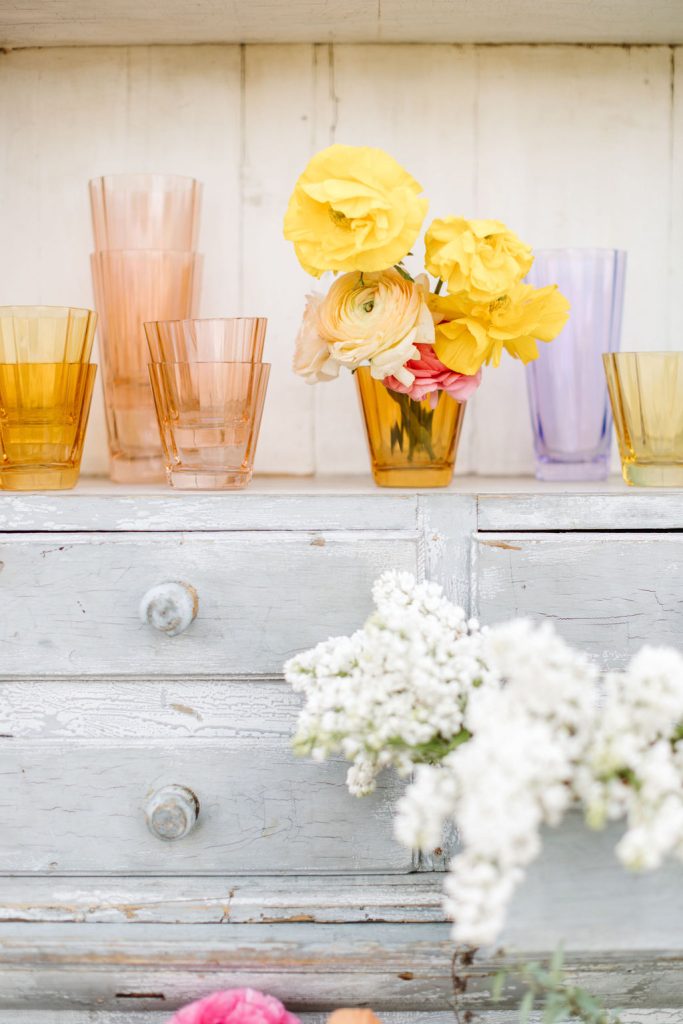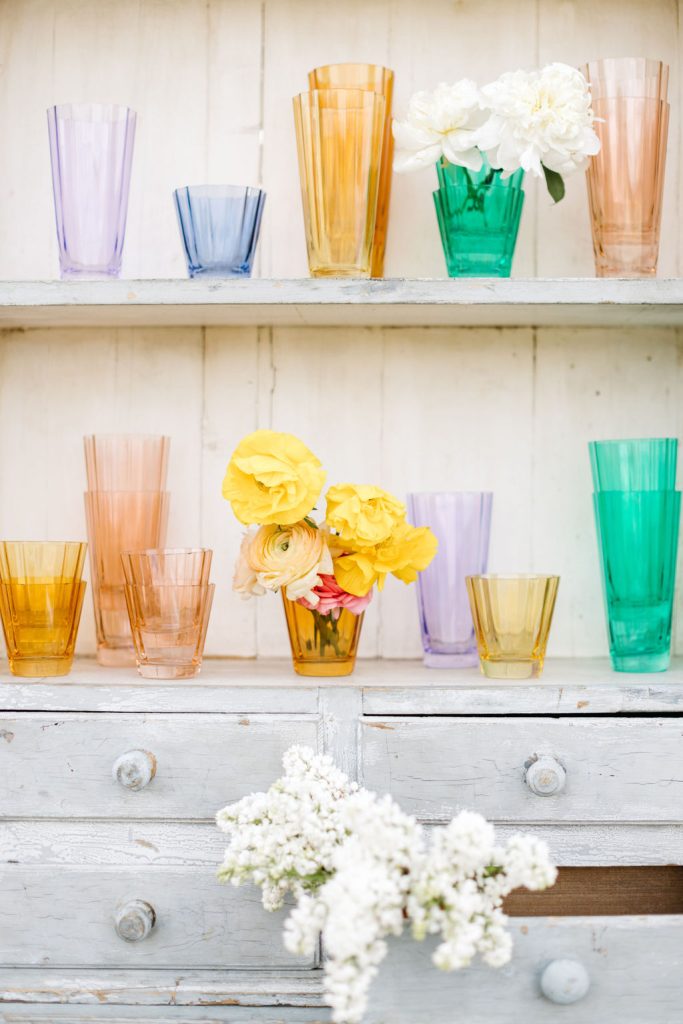 Their cake stands were also on display! I want everything, it's all SO good!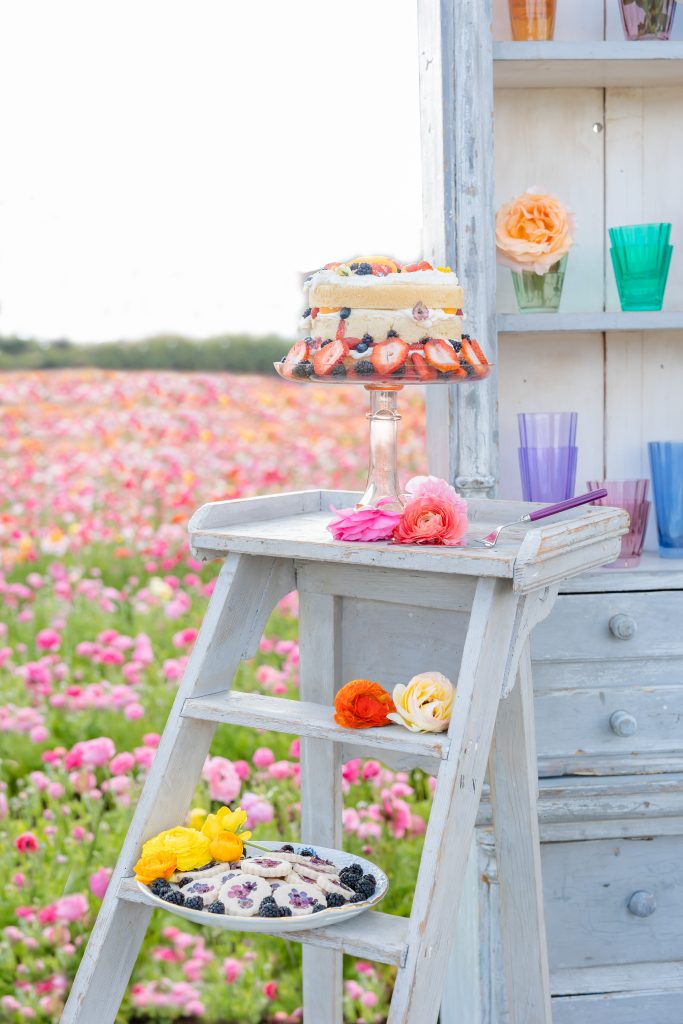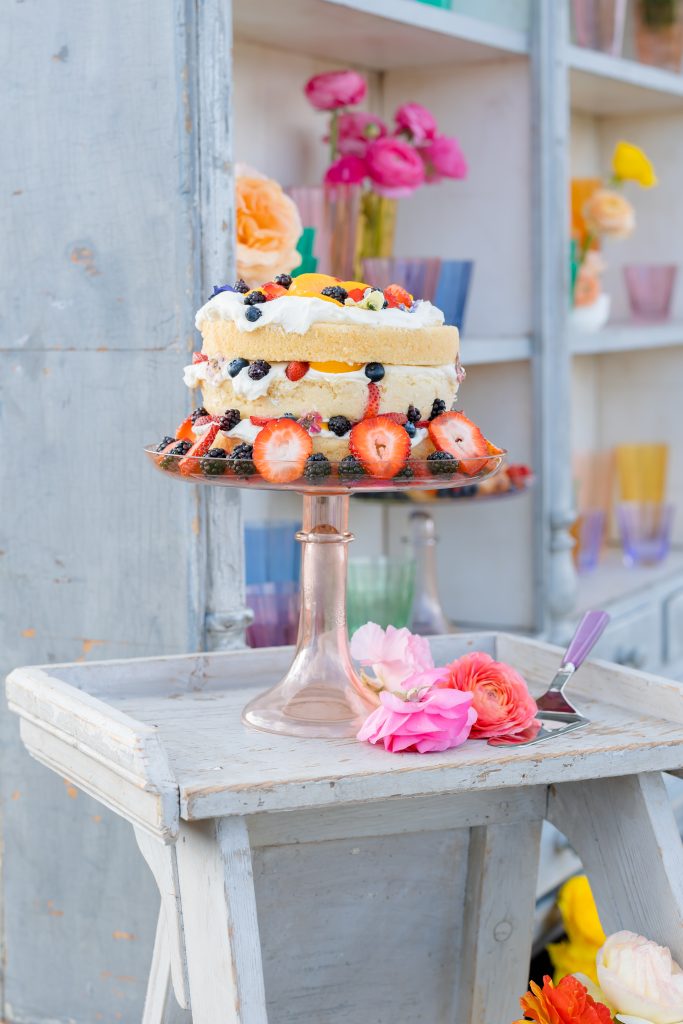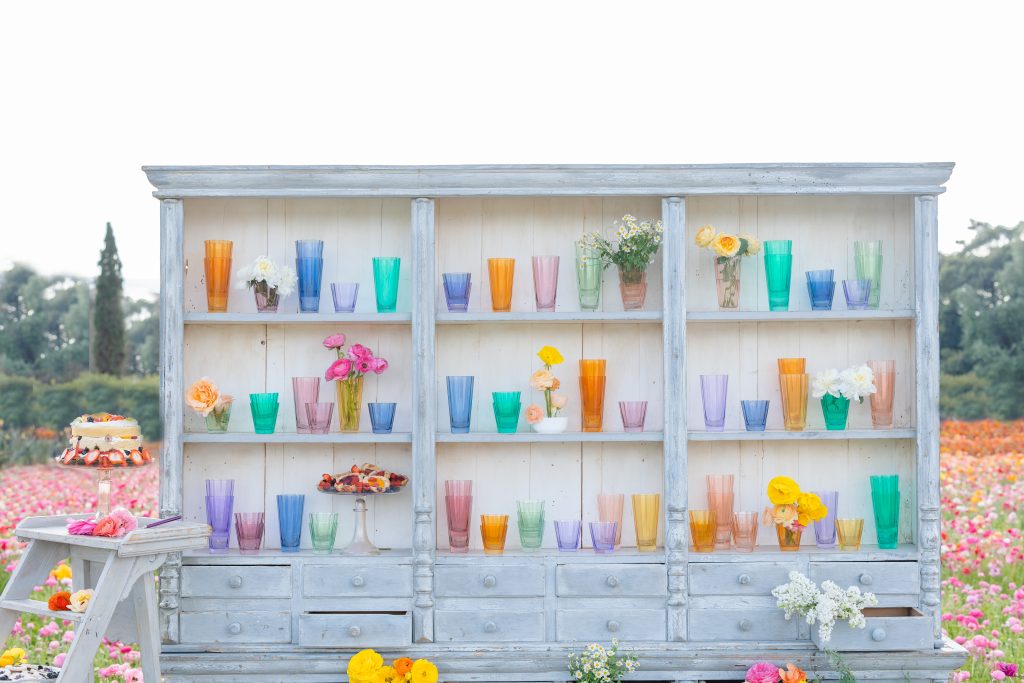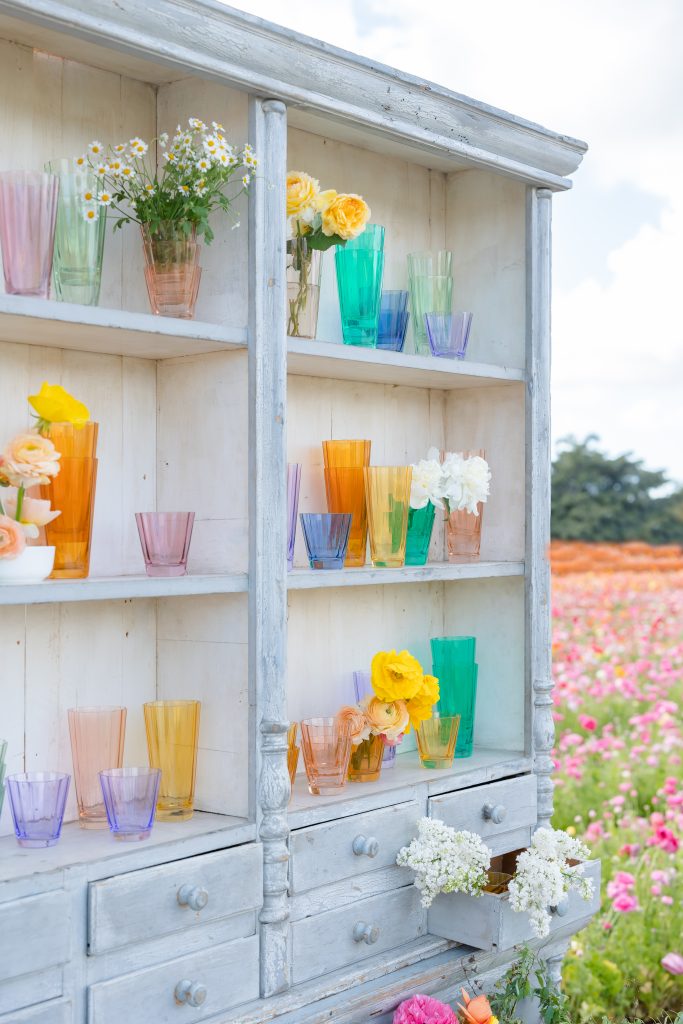 Pretty, pretty, pretty!!!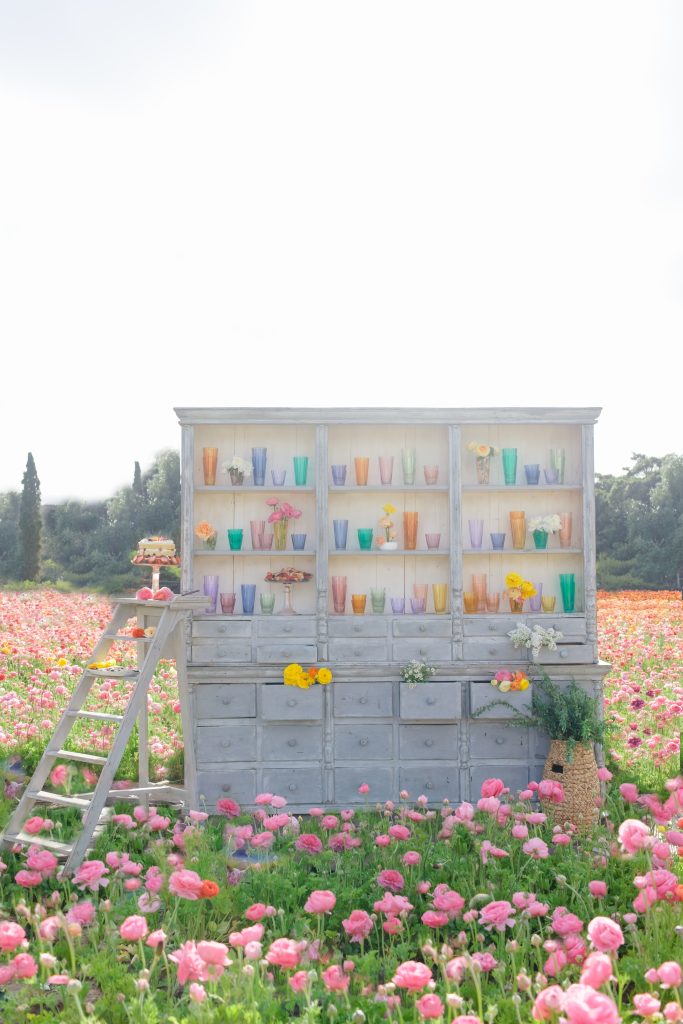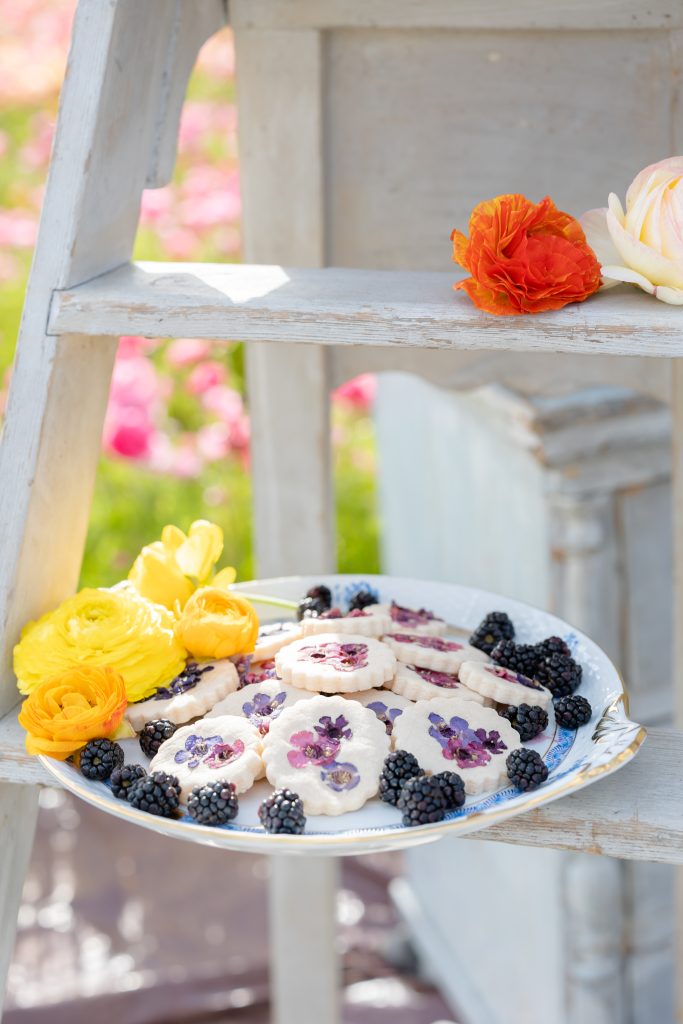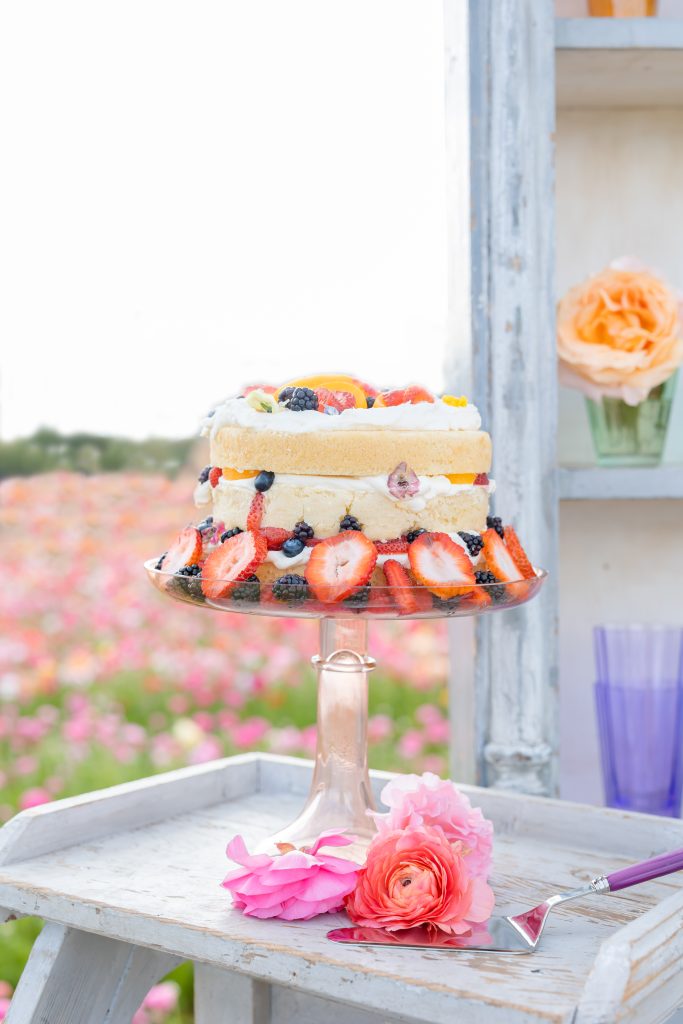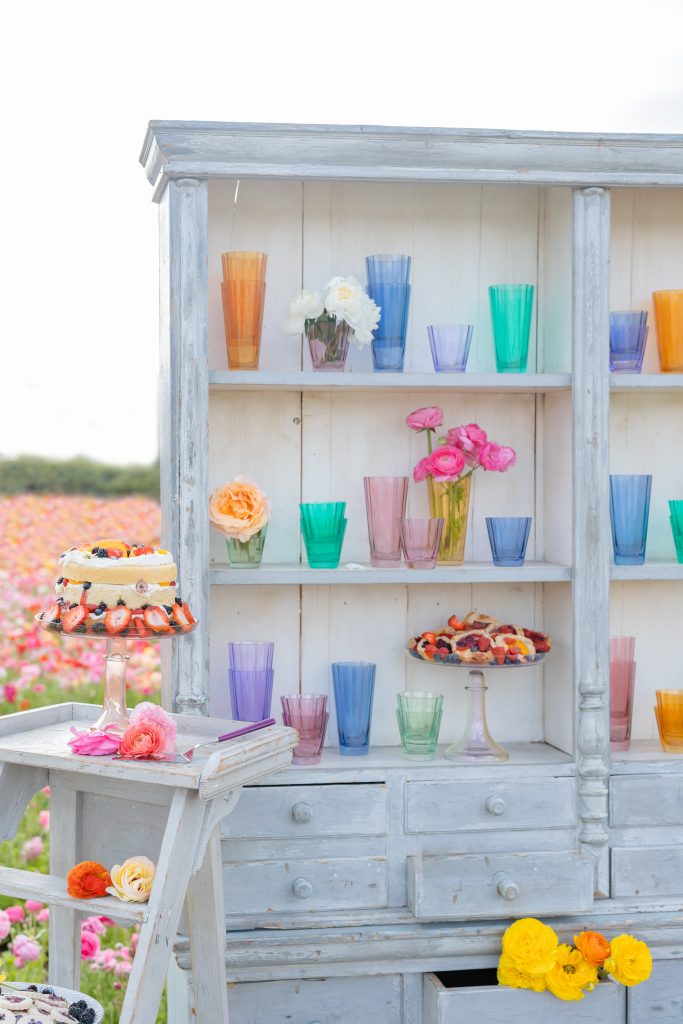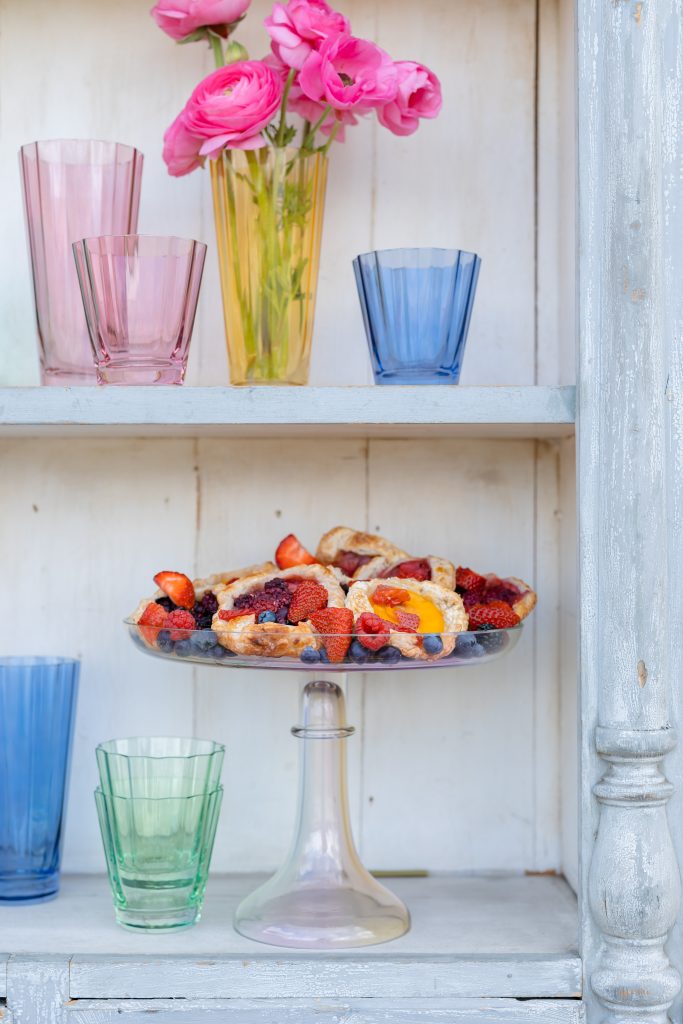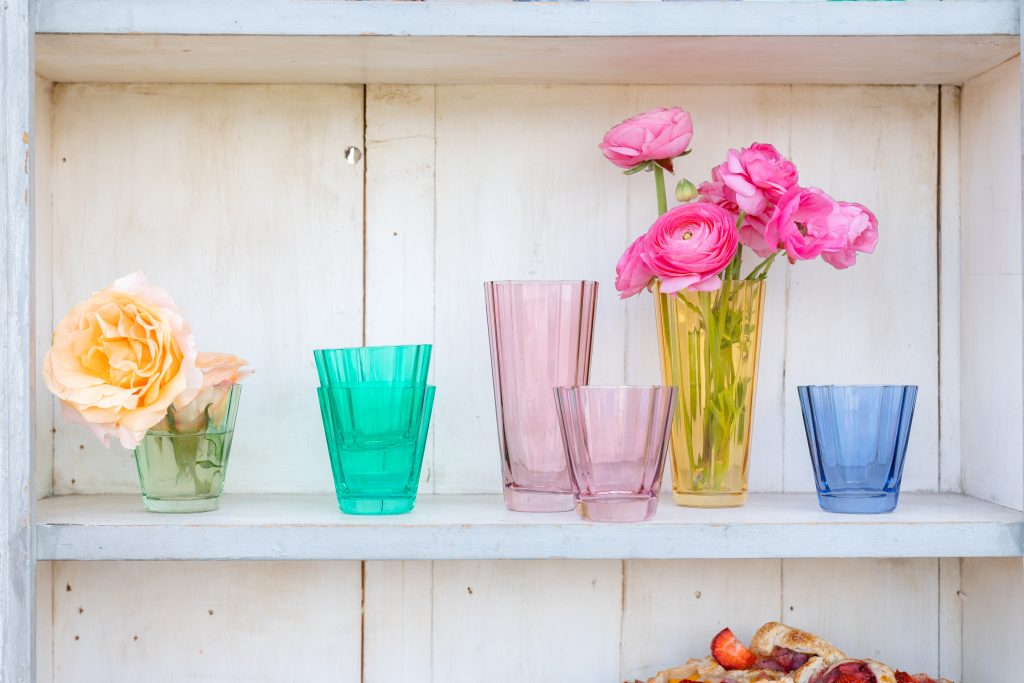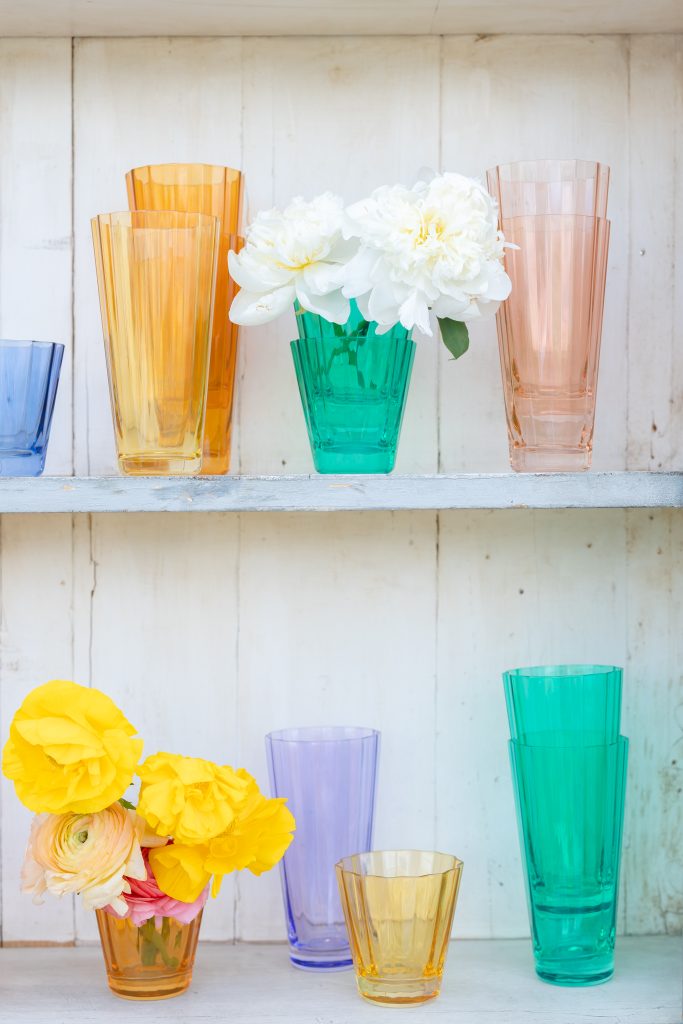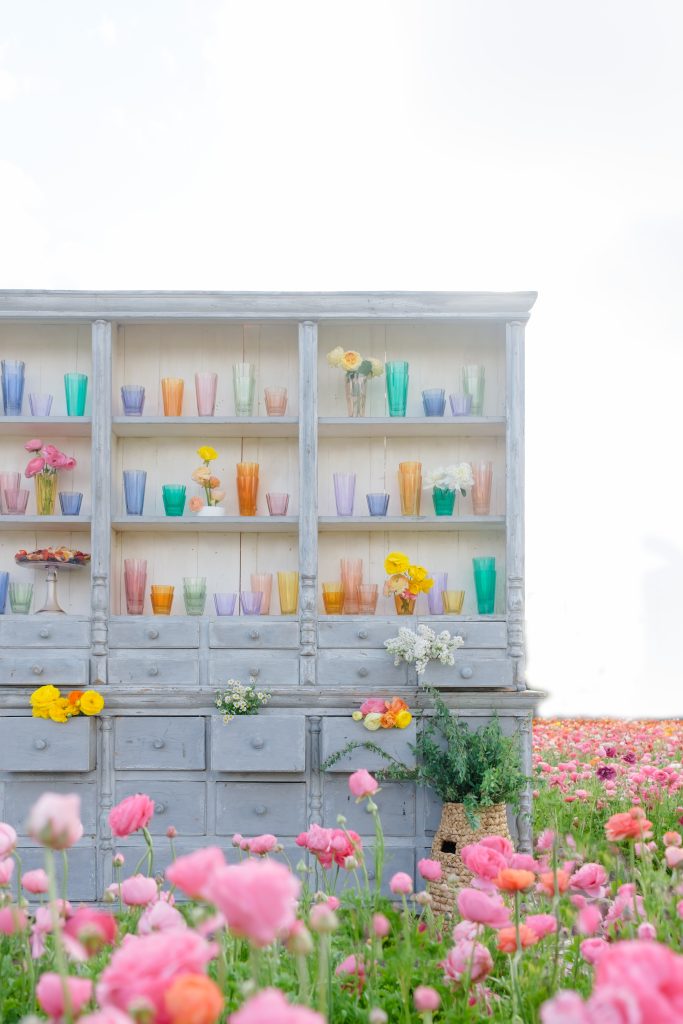 Last but not least we of course had to showcase this amazing glassware at a table setting! We brought the table and chairs in from Adore Folklore and set it all to perfection! Spring was definitely showing off this day with all of this gorgeous color. The team from Estelle Colored Glass had collected the china in different colors and prints to match each glassware color and I found the perfect flatware to compliment it all from Casa de Perrin. With all of the beautiful flowers and pretty little details this table came together in such a stunning way! Again, Spring at its best!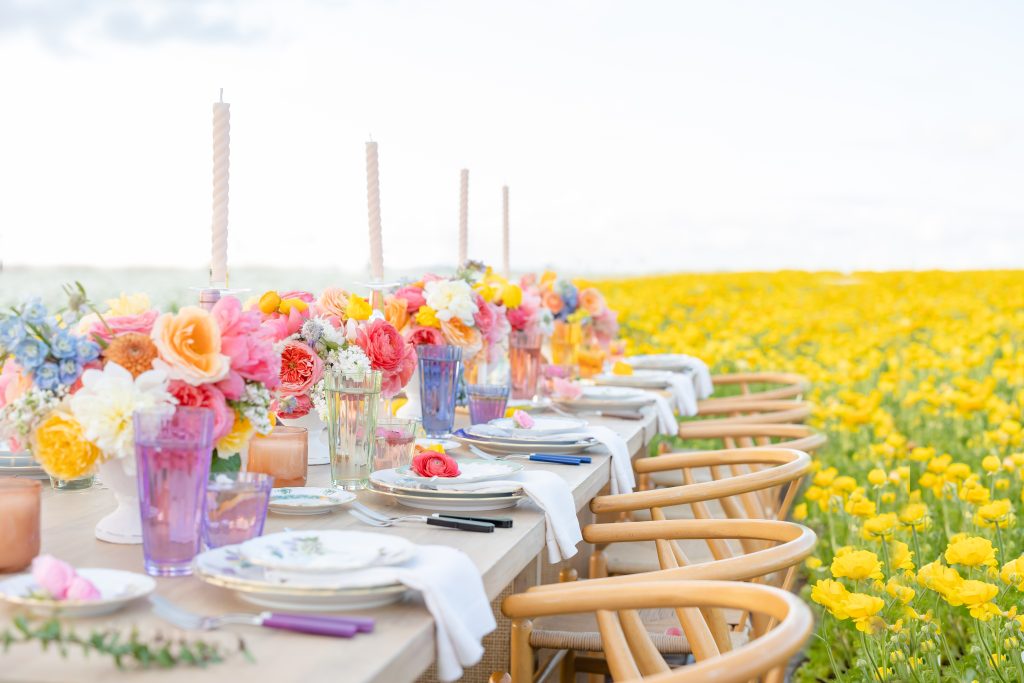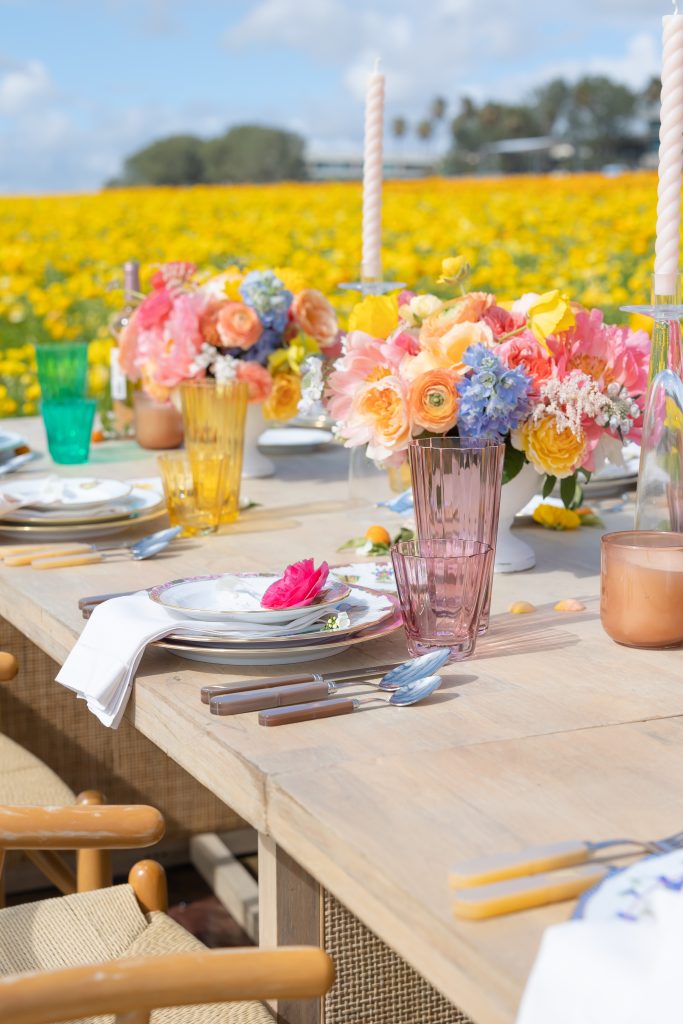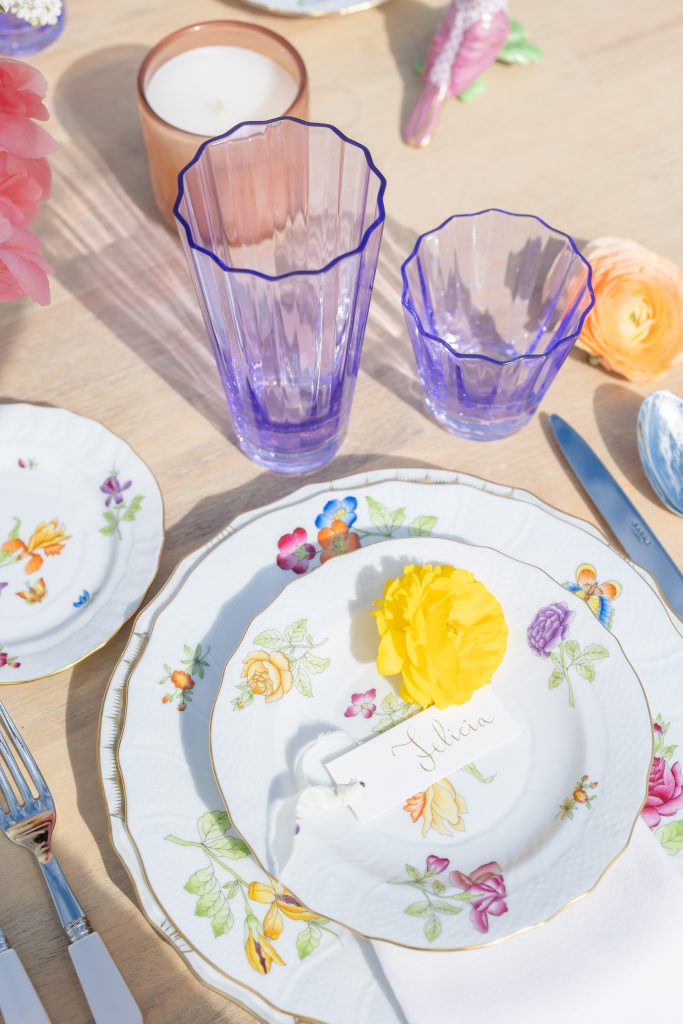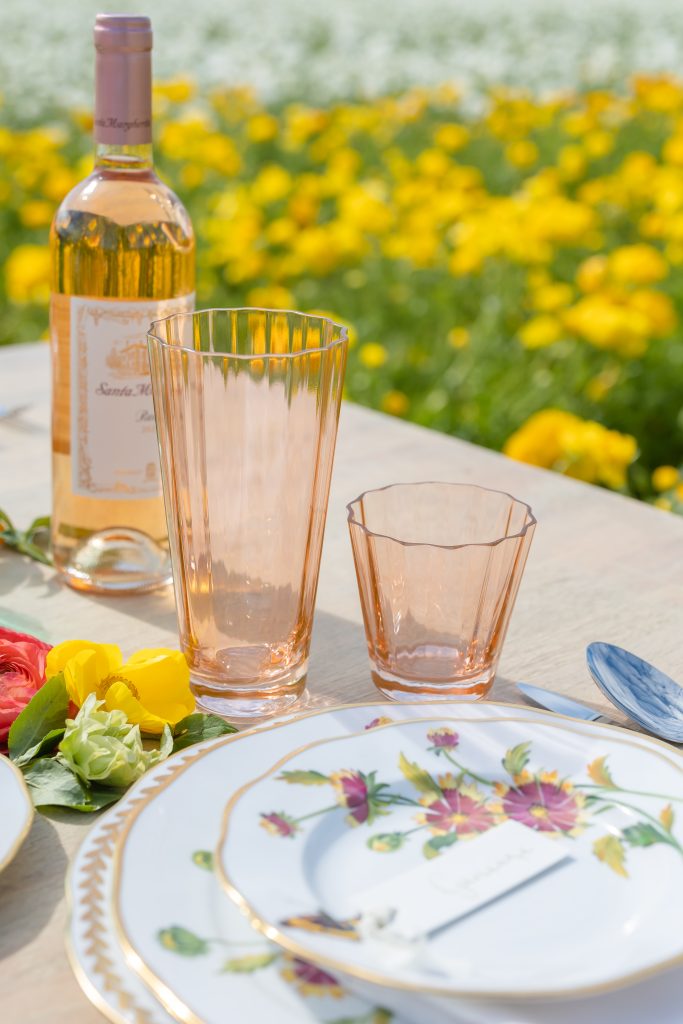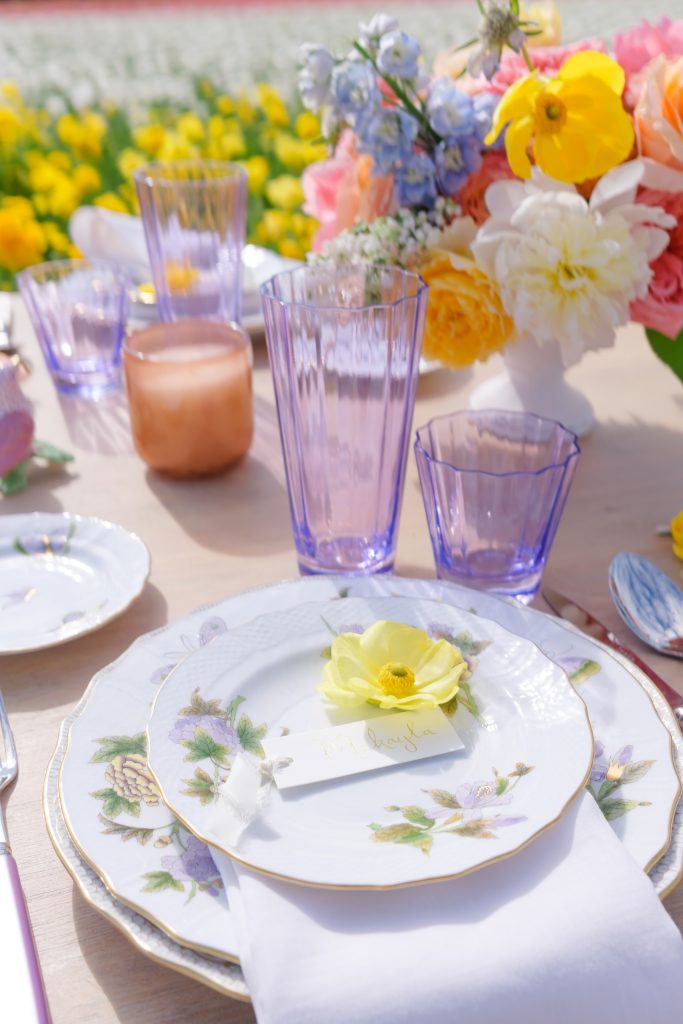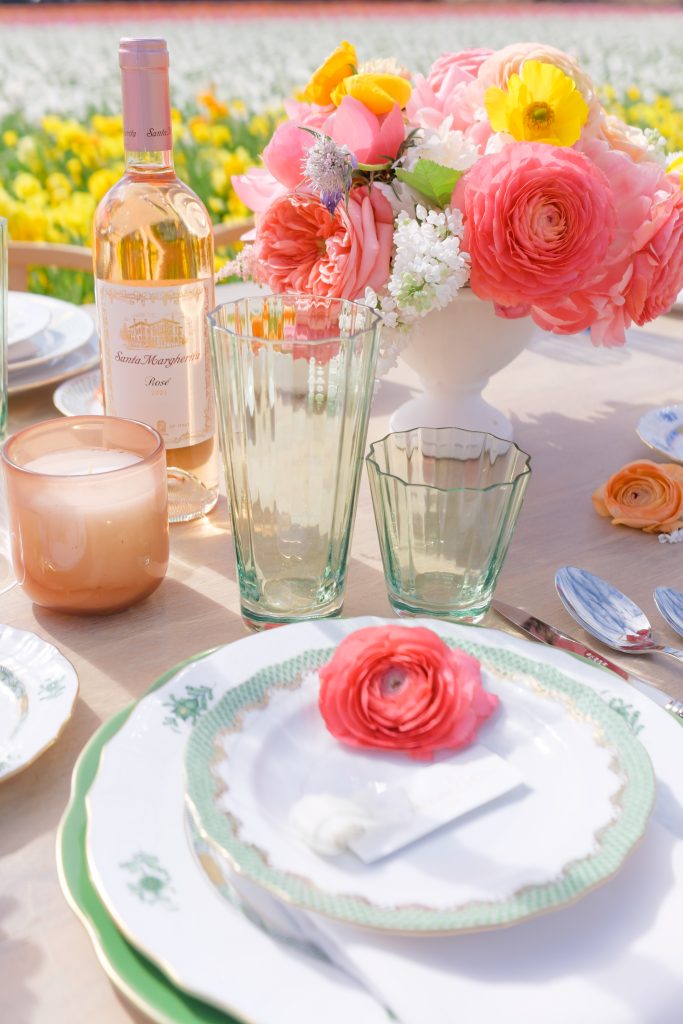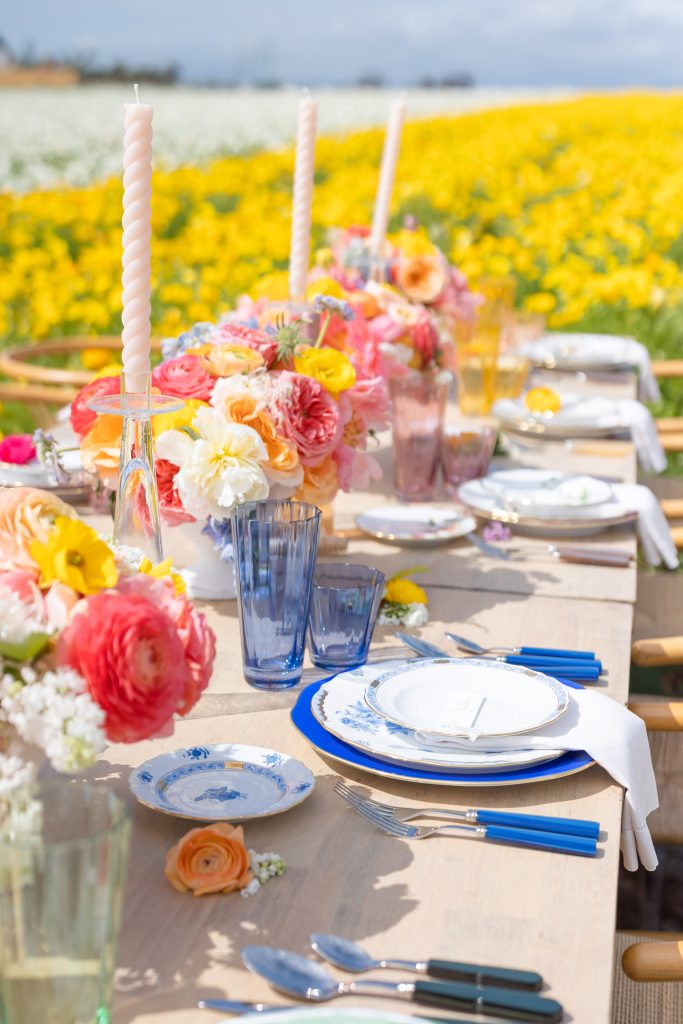 That poppy backdrop is breathtaking!!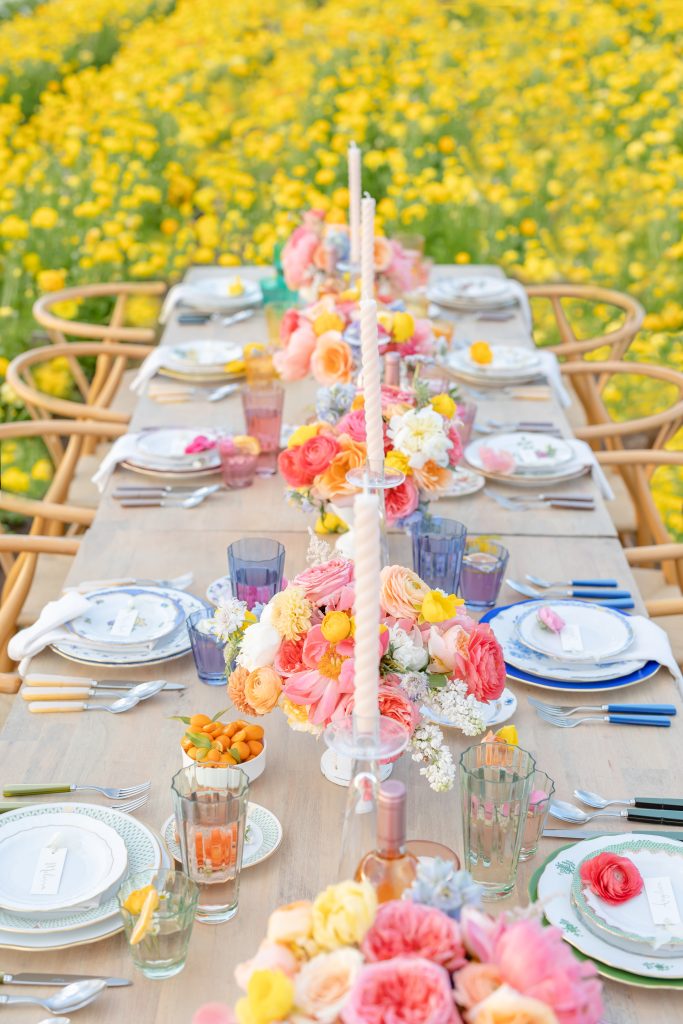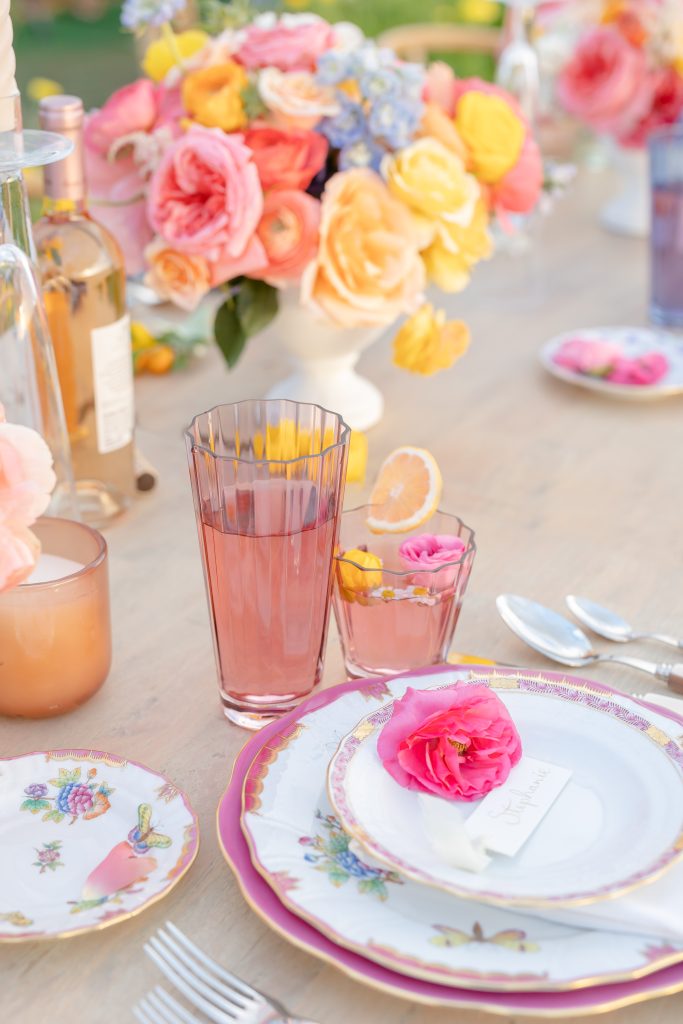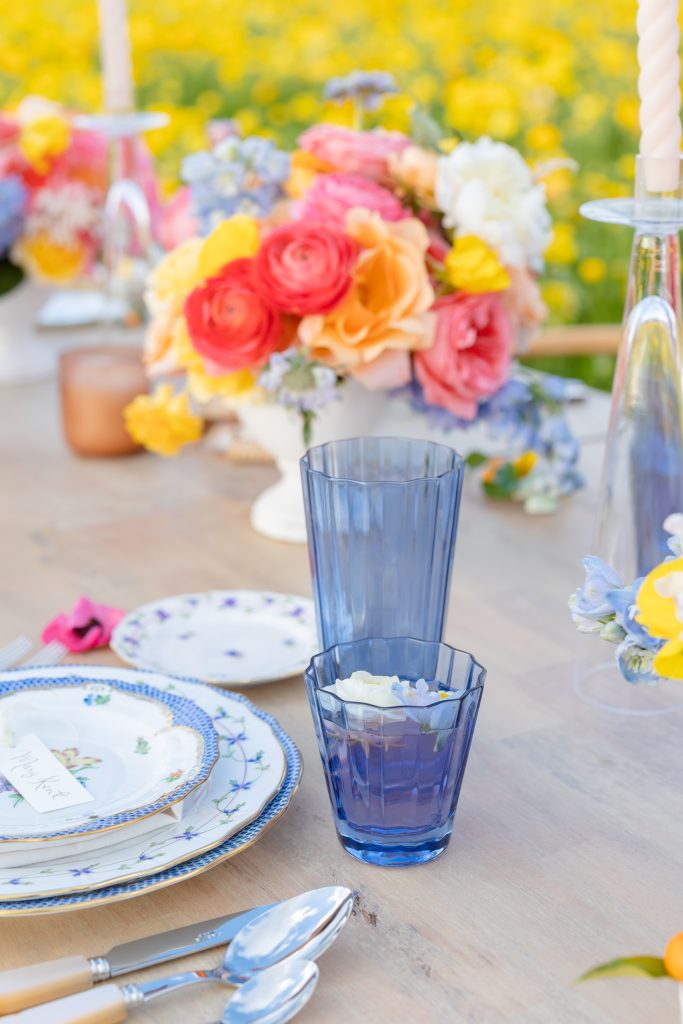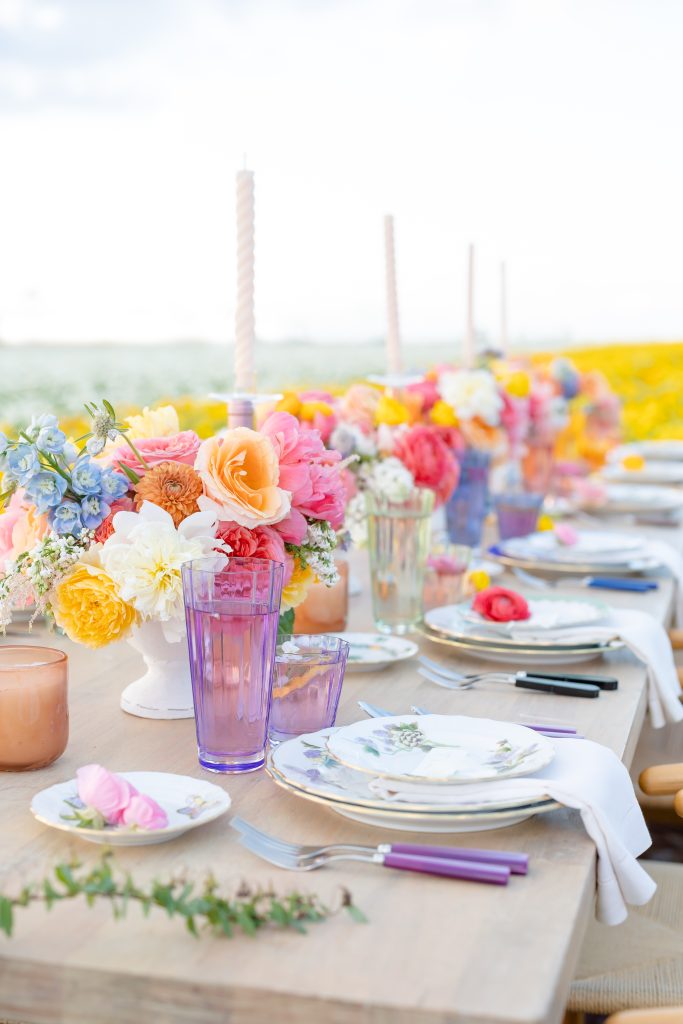 All of these glassware colors are so beautiful, it would be so hard to pick just one!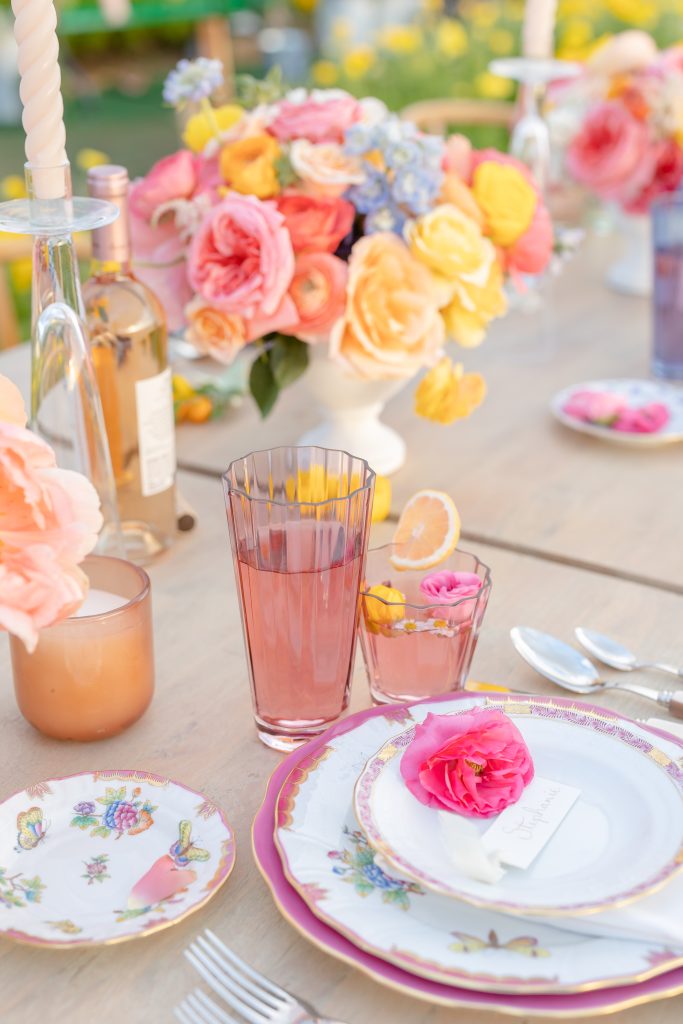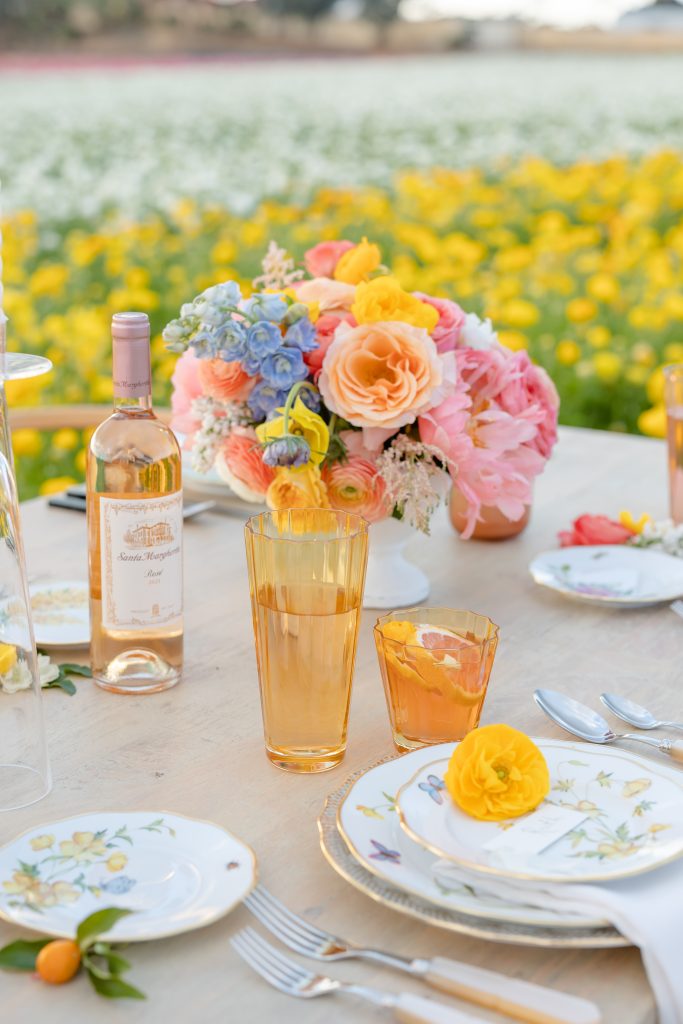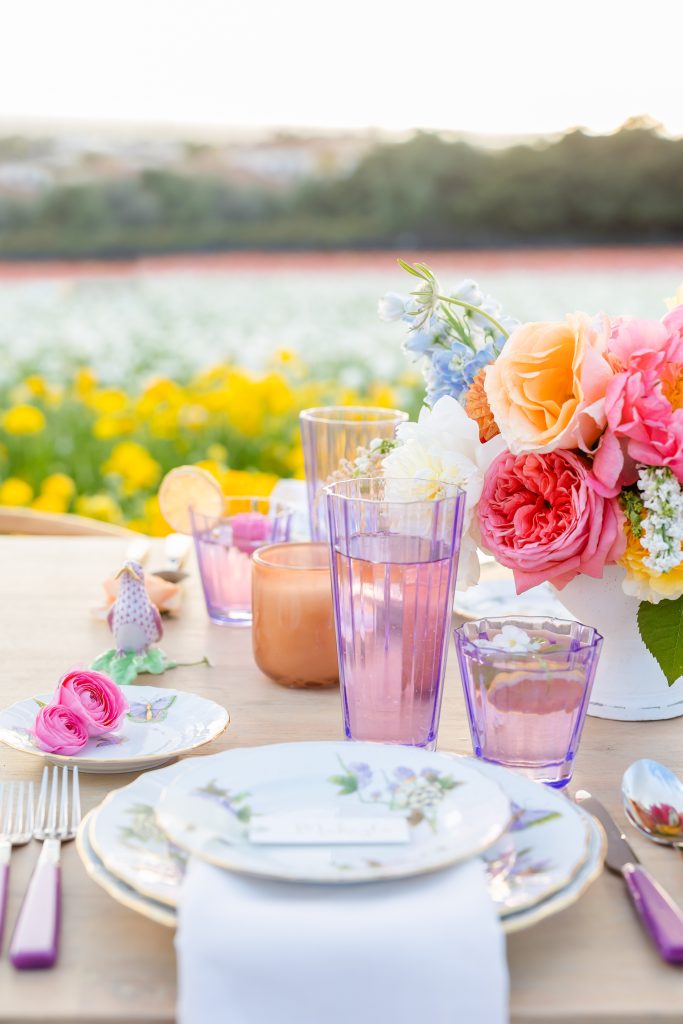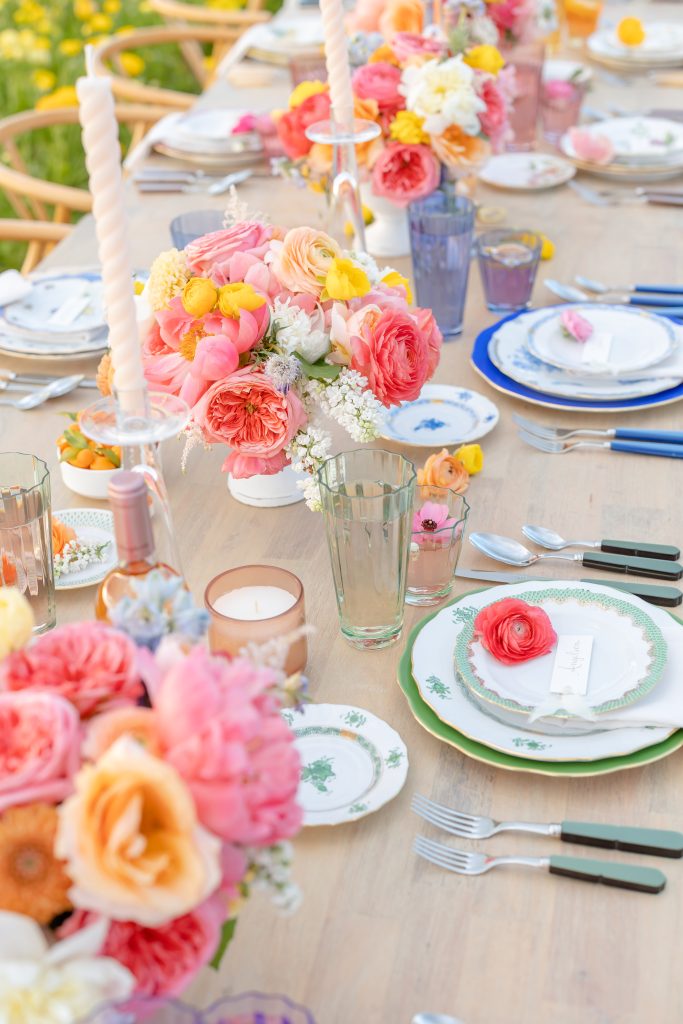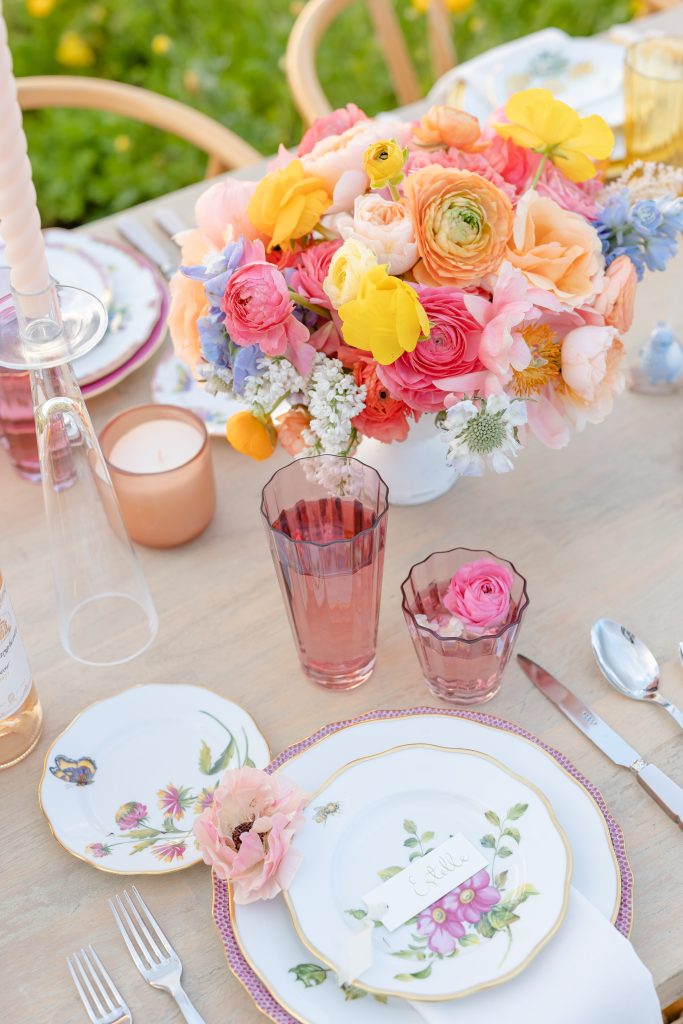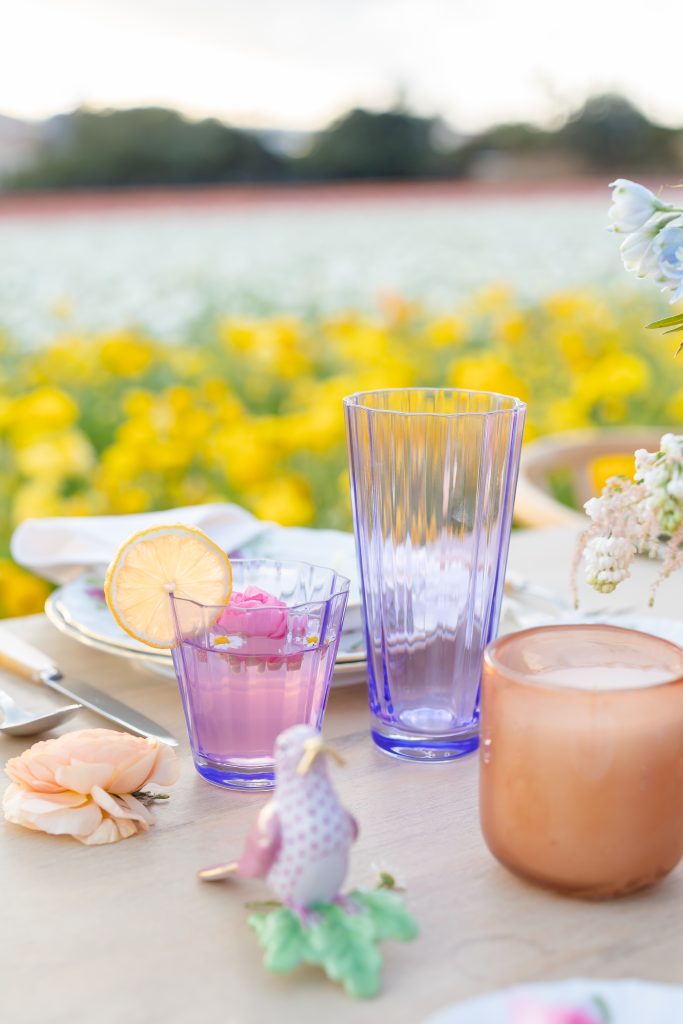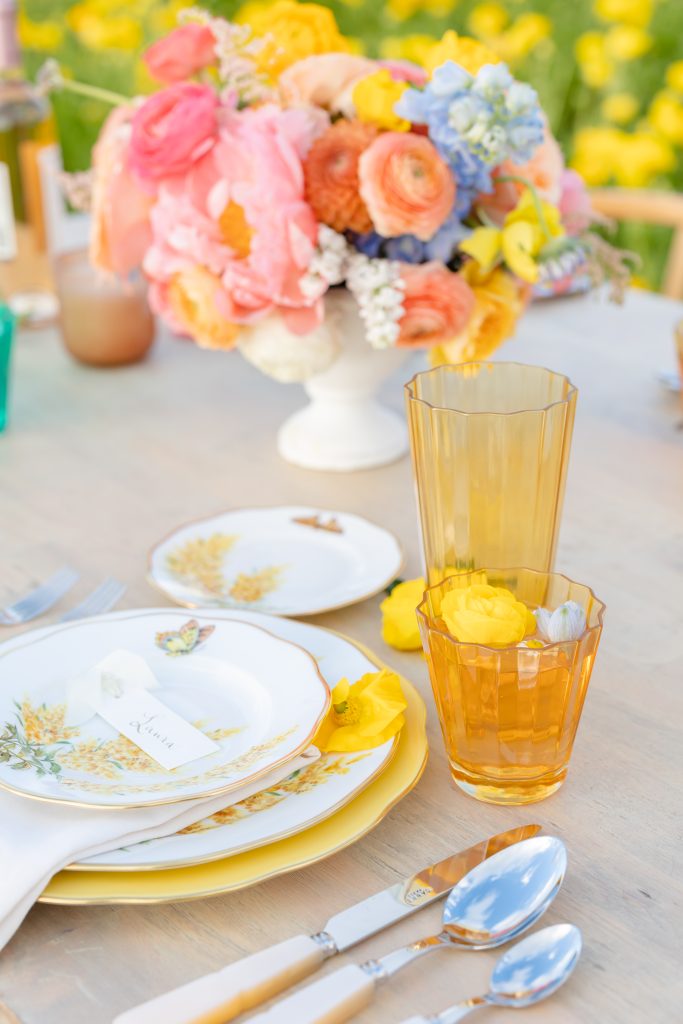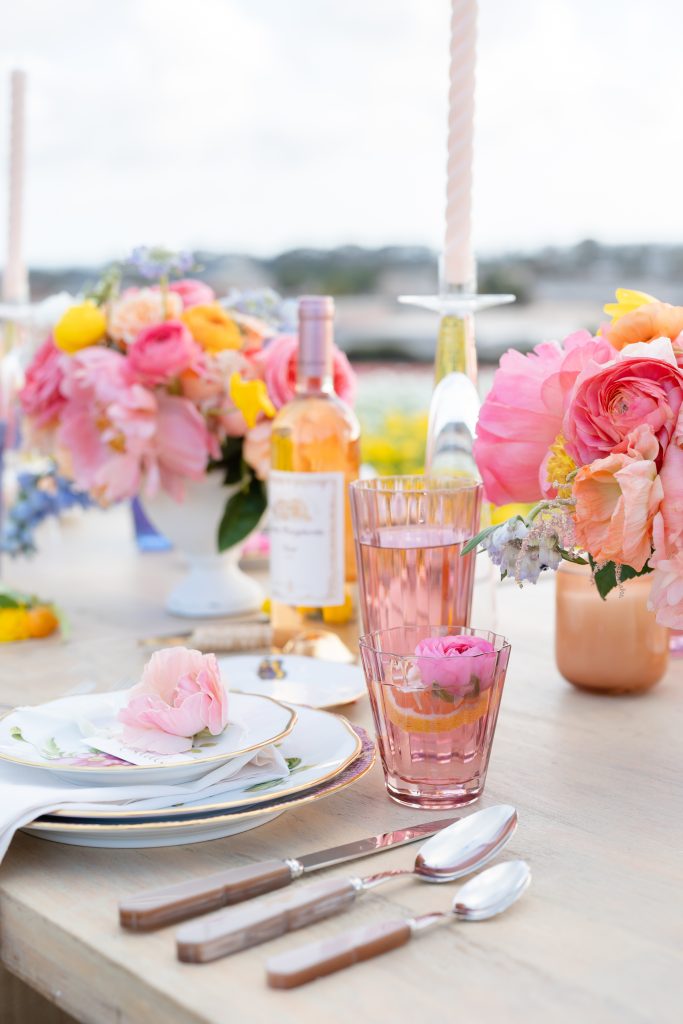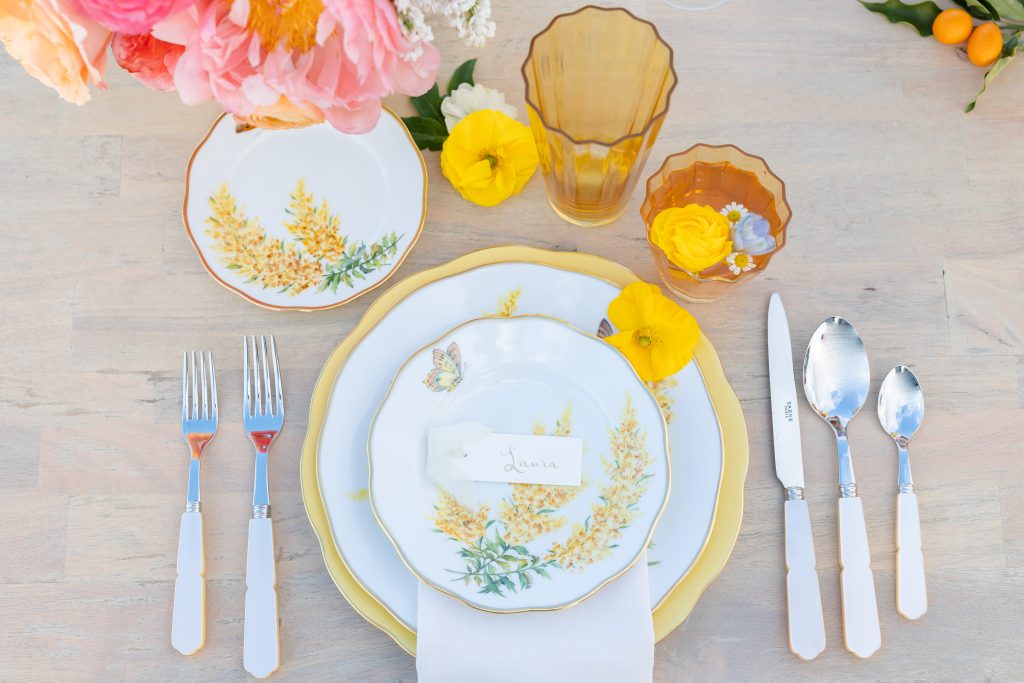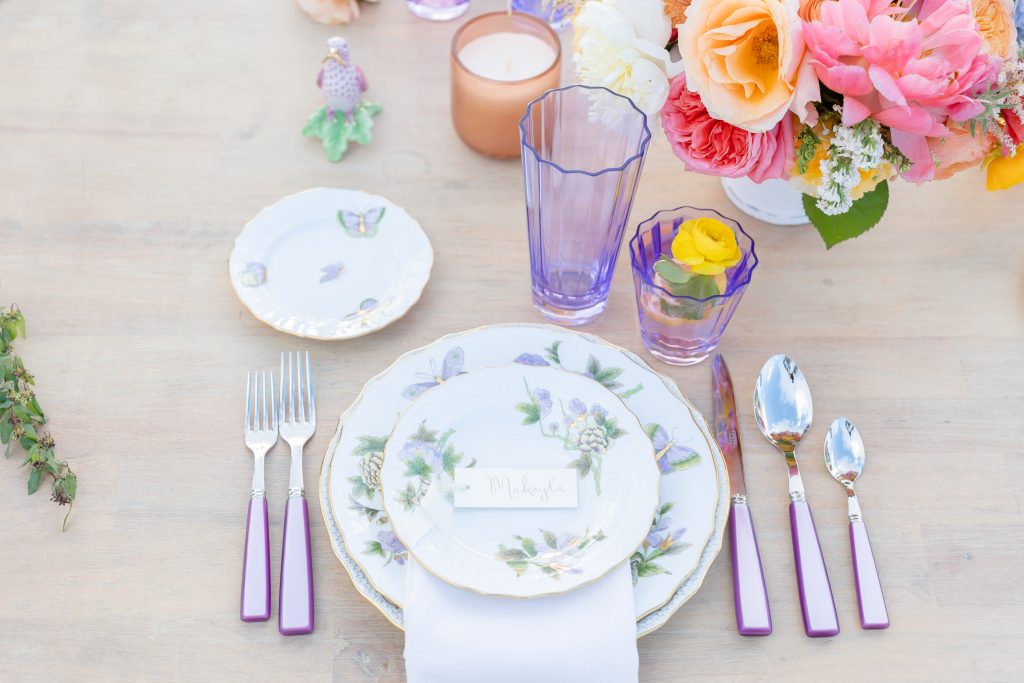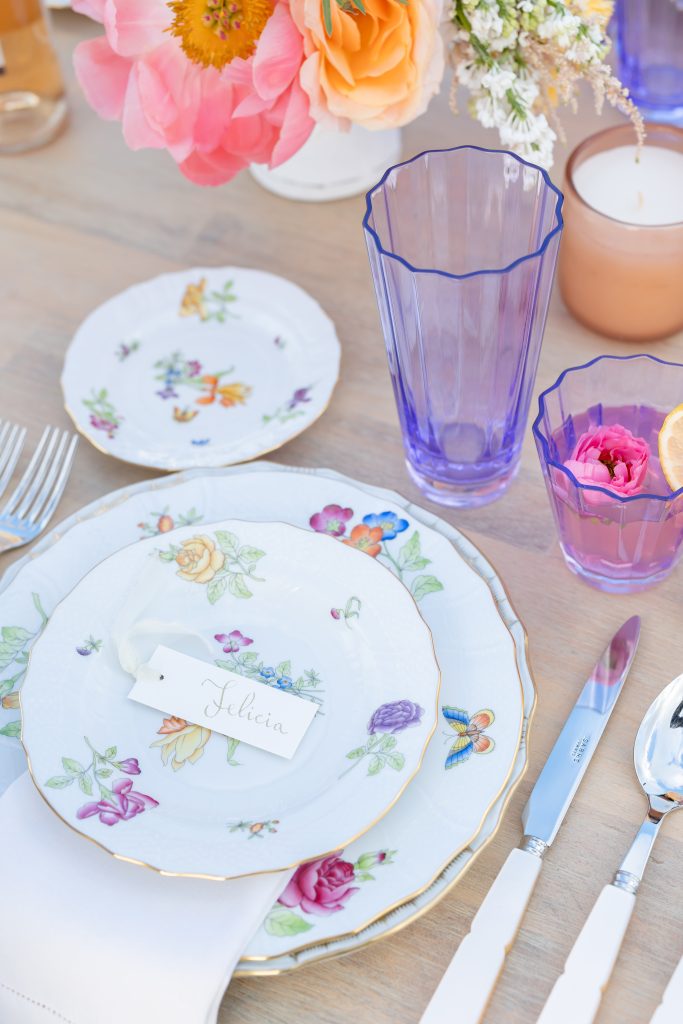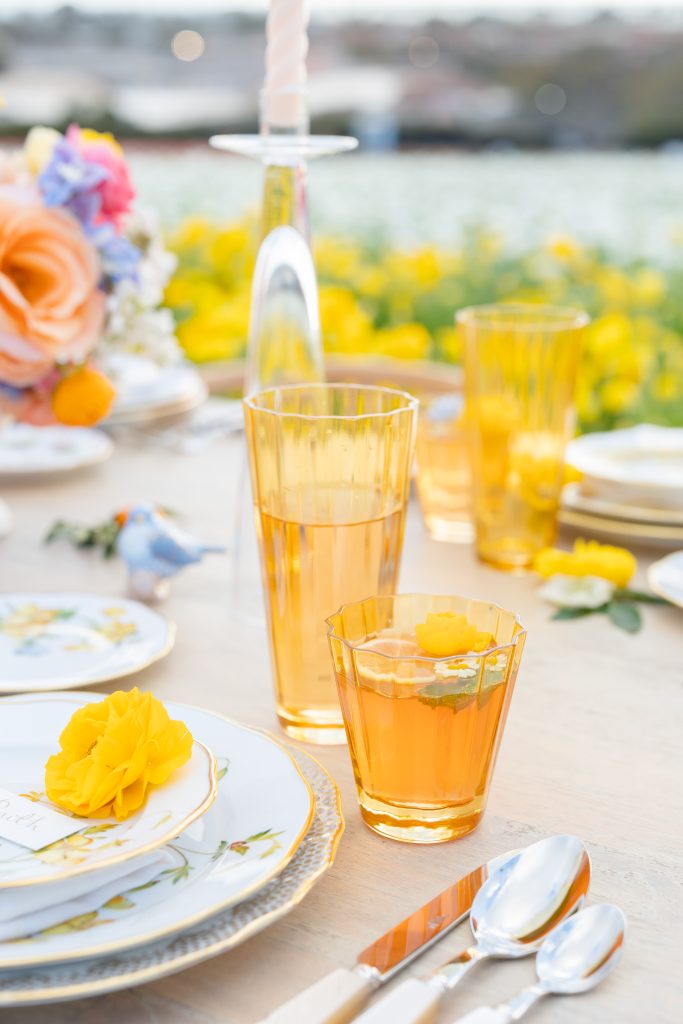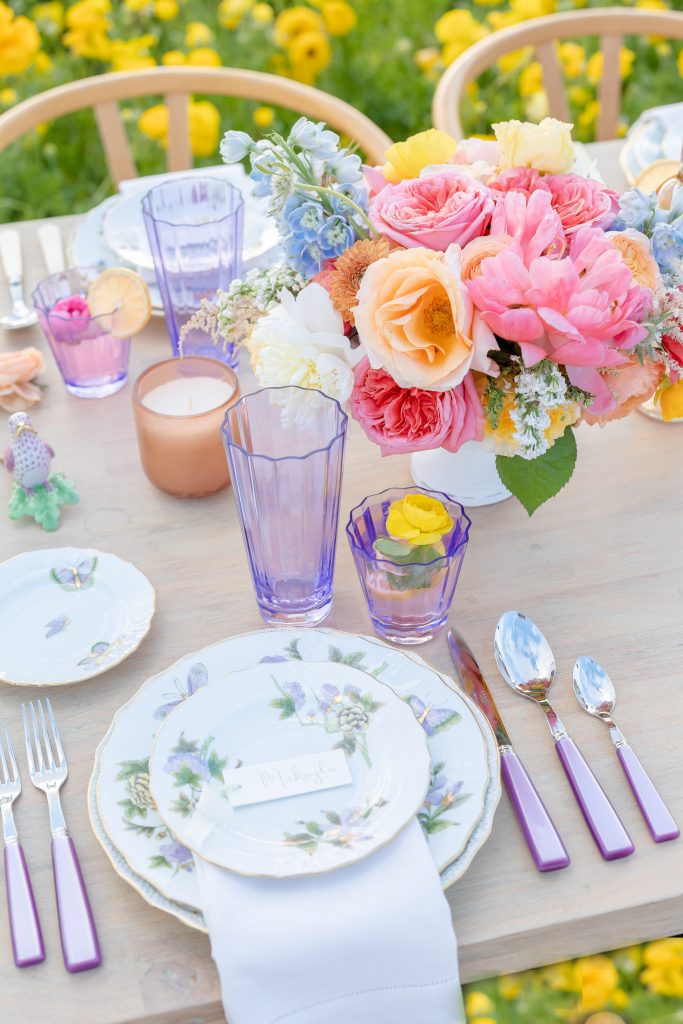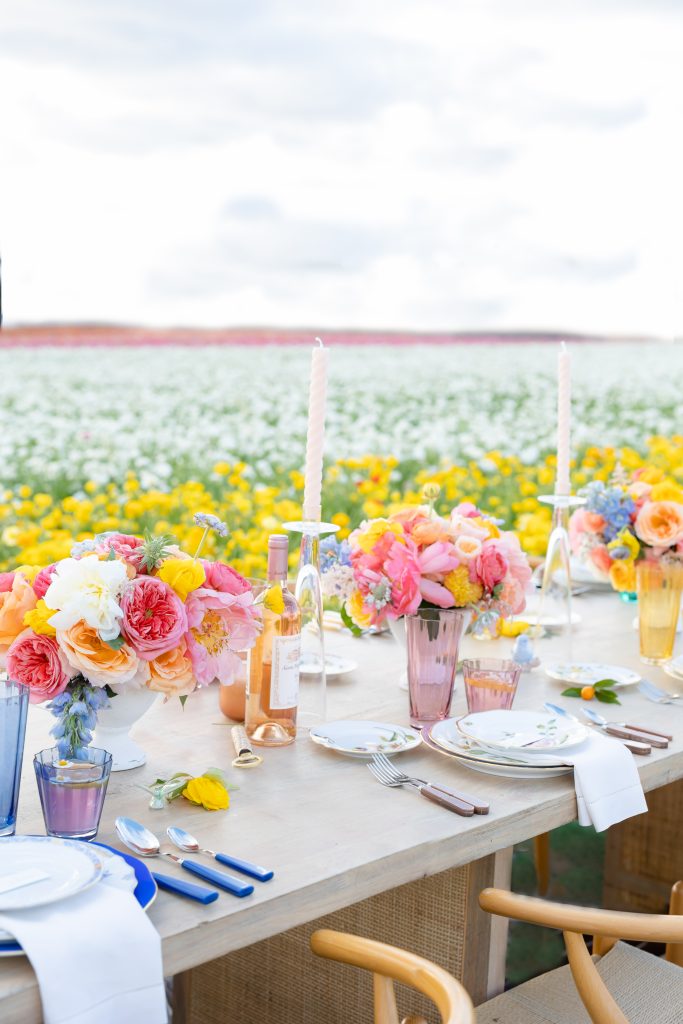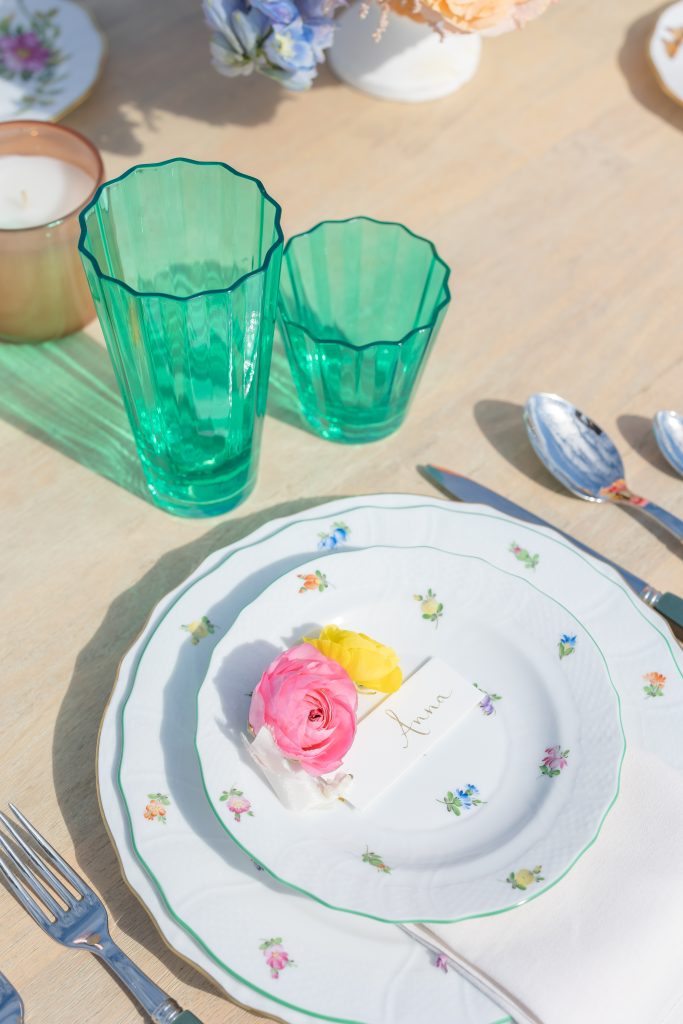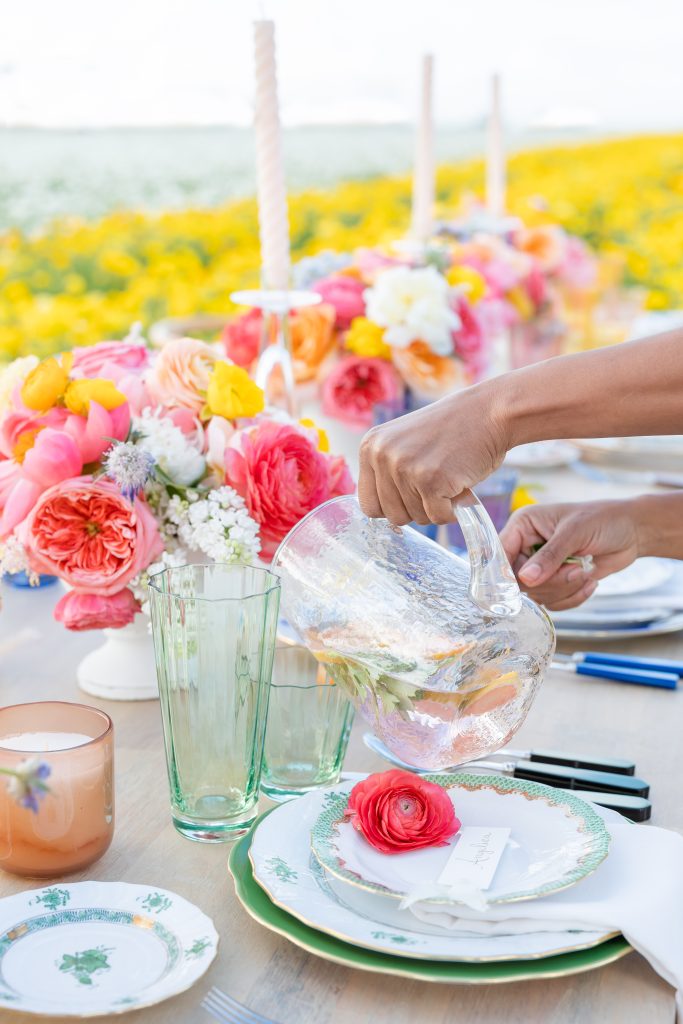 And that's a wrap! Sorry for the ALL of the photos but it was too hard to narrow it down – just too too pretty!!!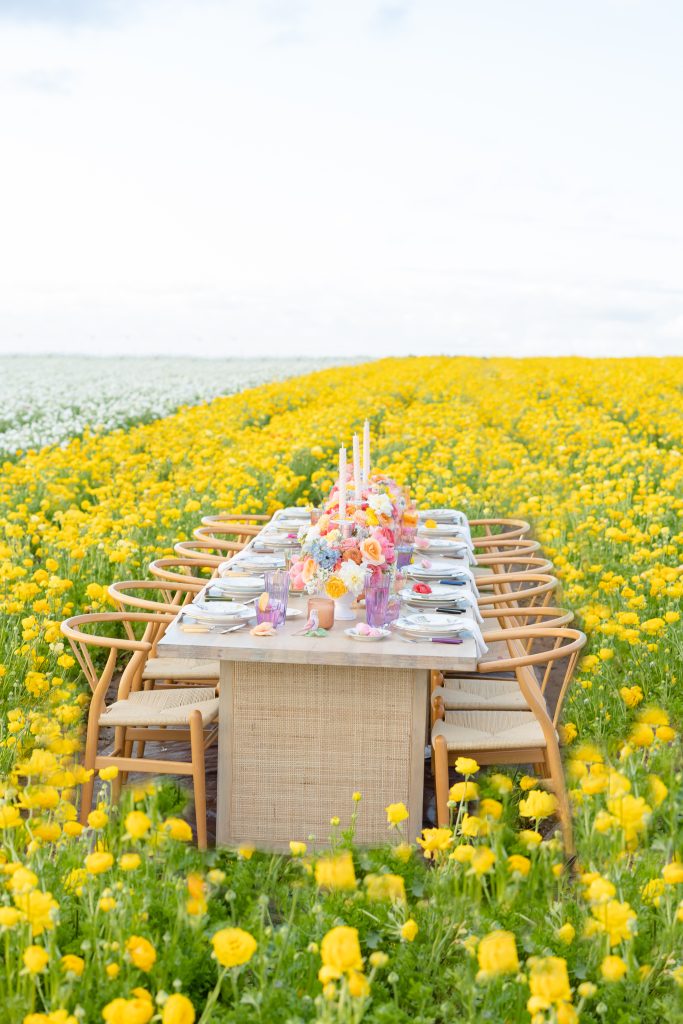 I'm so grateful for this wonderful opportunity! Hope you enjoyed it as much as me!
xx
Jacquelyn