Mother's Day is in less than 2 weeks!!!  Are you ready???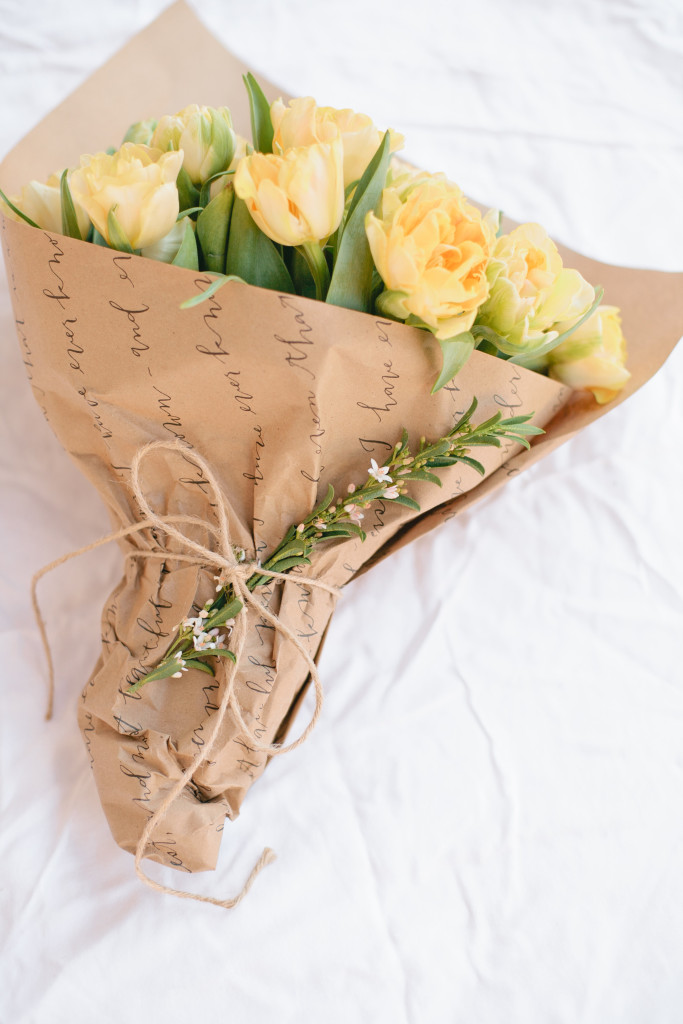 These next few weeks we have all kinds of fun festive inspiration for your Mother's Day celebrations (and Cinco de Mayo, we couldn't forget about that fun holiday) that we can't wait to share with you!!  We wanted to start off with some real pretty stuff courtesy of MV Florals, Laura Hooper Calligraphy and One Hope Wine.
Now, if you're like us you are trying to run around finding the perfect gift for all of the mom's in your life… Whether it's your own mom, your mother in law, your grandmother, your bff or whoever, it's always hard to find that perfect gift!  Well we're here to tell you this…. Keep it simple!  Every lady we know loves a thoughtful card, flowers and maybe even a bottle of wine or champagne!  Maybe some chocolate too…
 Check out the inspiration below and don't forget to order your gifts in advance!!  If you are in the Orange County area Meagan of MV Florals can create one of these beauties for you via her email – info@mvflorals.com – Laura Hooper Calligraphy has your pretty card needs on her website and you can order either of these pretty sparkly One Hope bottles via their website as well, and remember, portions go to a good cause!!
Now for the pretty…
All photos by Megan Welker
Let's start off with my personal favorite… YELLOW!!! I love this bright and sunny color so much, it just makes me happy looking at it!  Meagan used simple tulips for this one, simple but with a punch of color!!  All of the bouquets are wrapped with the prettiest paper with the loveliest words from Laura Hooper Calligraphy… And you can pair with this bright and happy card from Laura Hooper Calligraphy as well for the perfect dose of happiness for that Mama you know!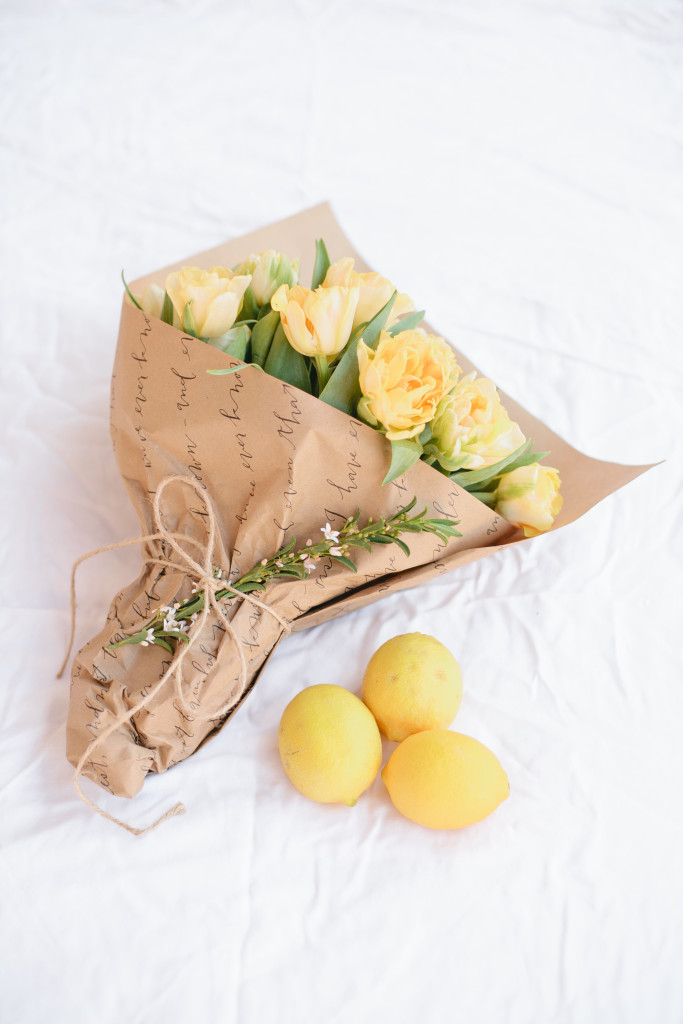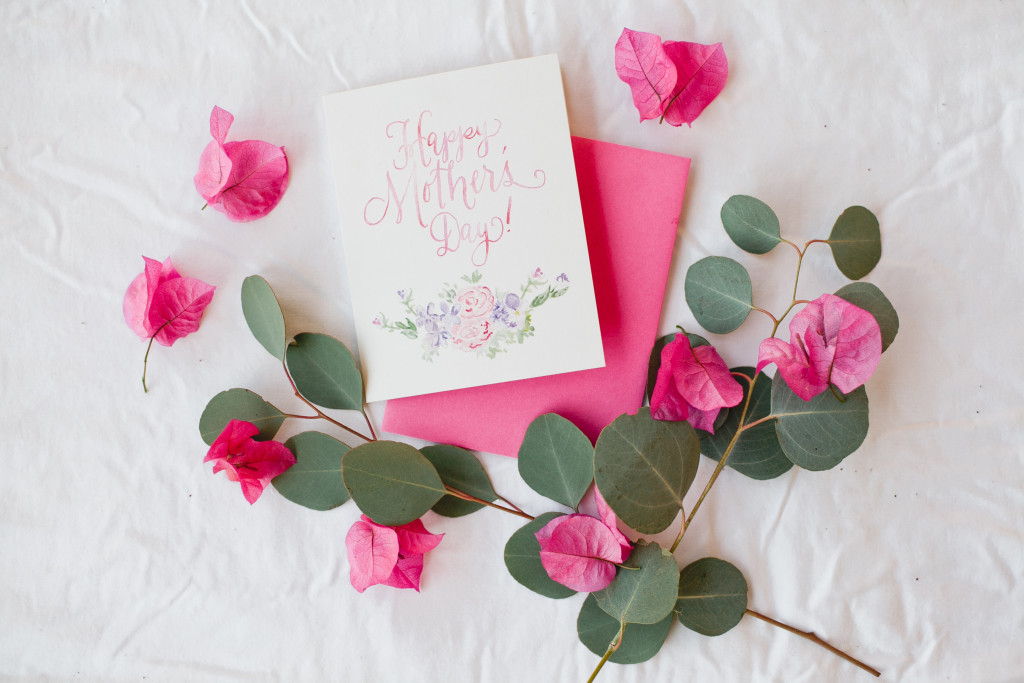 Our next lovely bouquet has some fun color as well, we love the mix of greenery, pinks and purples…  It's like Spring just jumped out at us!!  For this one Meagan used some of our favorite Spring blooms like lilac, peonies and ranunculus… Pair it with this simple and pink Laura Hooper Card and the beautiful pink glitter bottle chardonnay from One Hope Wine where every 2 bottles sold funds a clinical trial for one woman with breast cancer.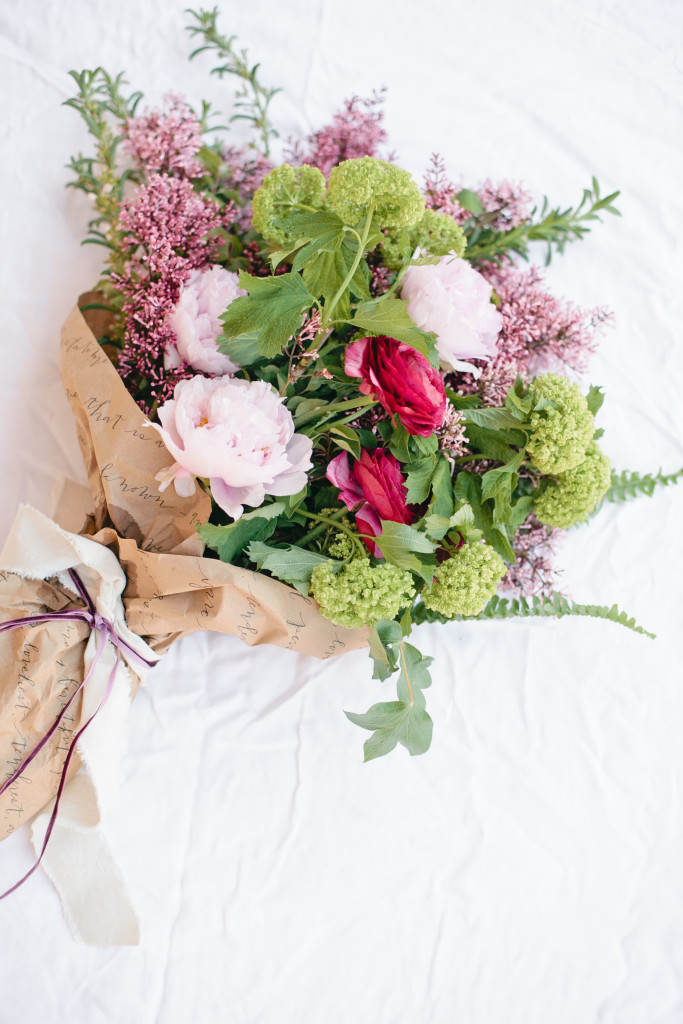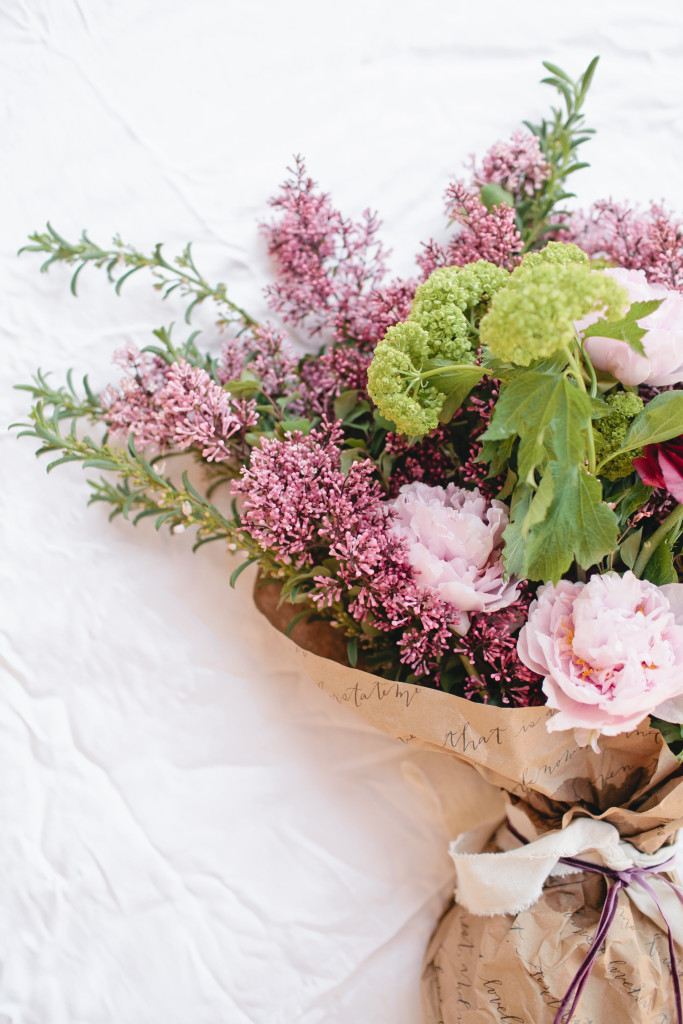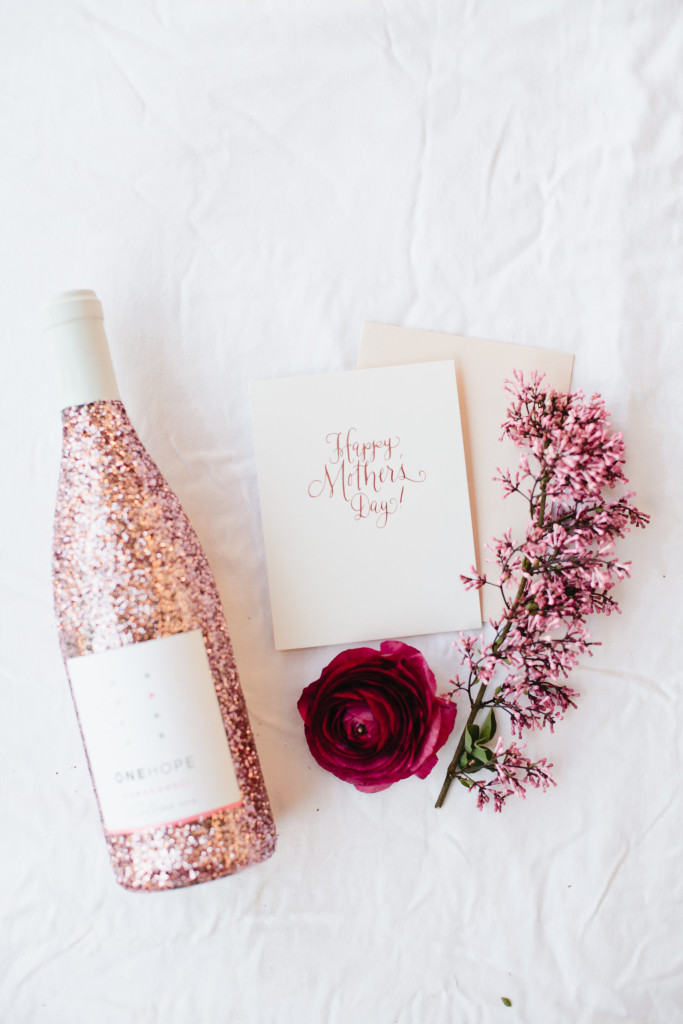 Our last dose of pretty is simple yet stunning, we love this white and green bouquet where Meagan used delphiunium with silver dollar eucalyptus leaves.  Not only did the eucalyptus smell delicious (nice rhyme) but it would look gorgeous in anyone's home with the simple colors.  We added this pretty water color floral card from Laura Hooper to it and the silver glitter sparkling wine One Hope bottle where each bottle sold provides 15 meals to a child in need.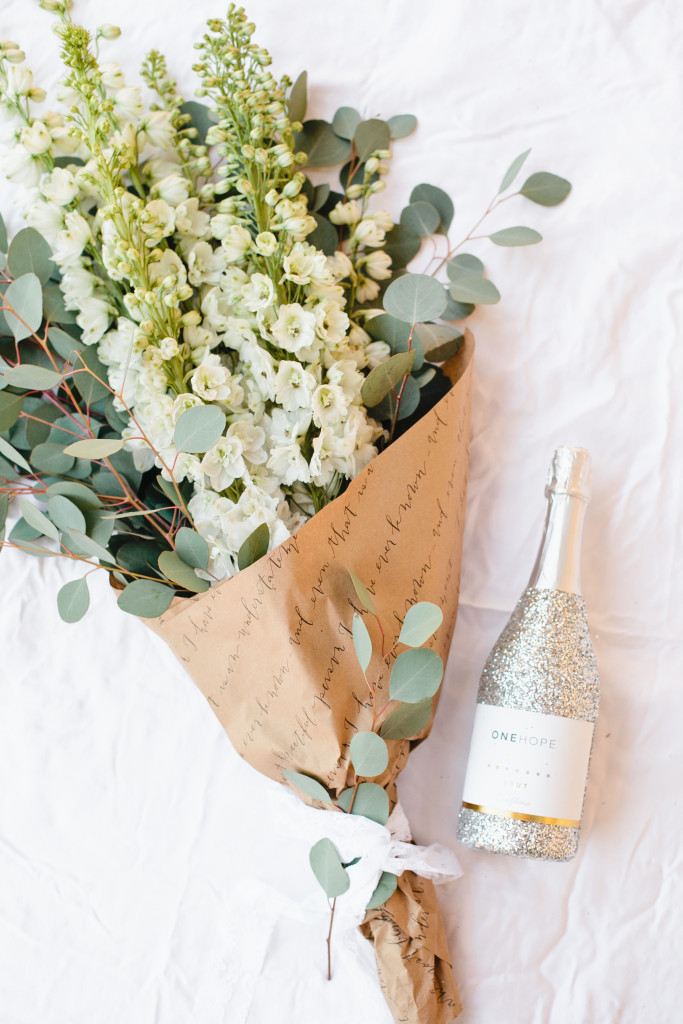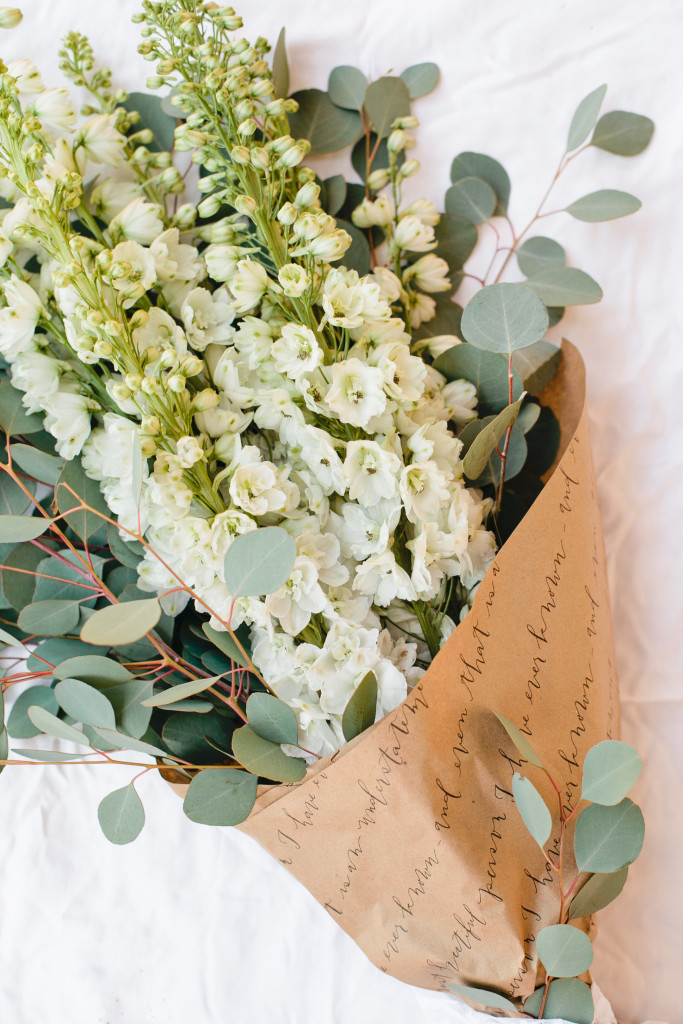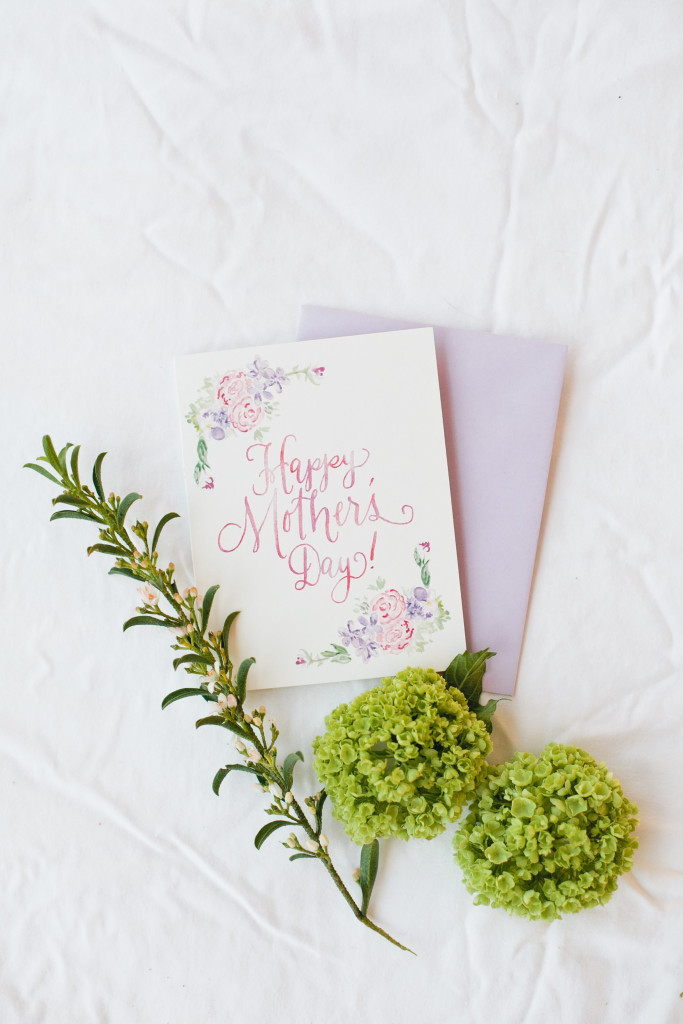 Hope we helped you with some of your gift giving… Stay tuned for a beautiful hand made gift next week!!
xx
Jacquelyn