You may have seen our fun Beijos Getaway to Palm Springs a few weeks back and a fun little giveaway… Ok, that giveaway was freaking awesome, I'm not gonna lie!!  Well we are at it again with another look into our amazing trip and another rad giveaway!!!
While we were in Palm Springs we had to stop at the Trina Turk boutique!!!  It's THE quintessential Palm Springs brand with her retro California vibe and fun bright colors, perfect for a desert getaway!!  They have anything you need from head to toe and for the pool as well!  Plus, their home section had each of us pulling out our wallets, SO much good stuff you guys!!
Today we are sharing the fun on Style Me Pretty Living and we have a special interview with founder and owner Trina Turk herself!!  Keep reading to learn more about the brand and the boutique… And scroll aaaaallllll the way to the bottom of this post for our Trina Turk Giveaway to enter to win a $500 shopping spree with Trina Turk!!!! Eeeeek!!!!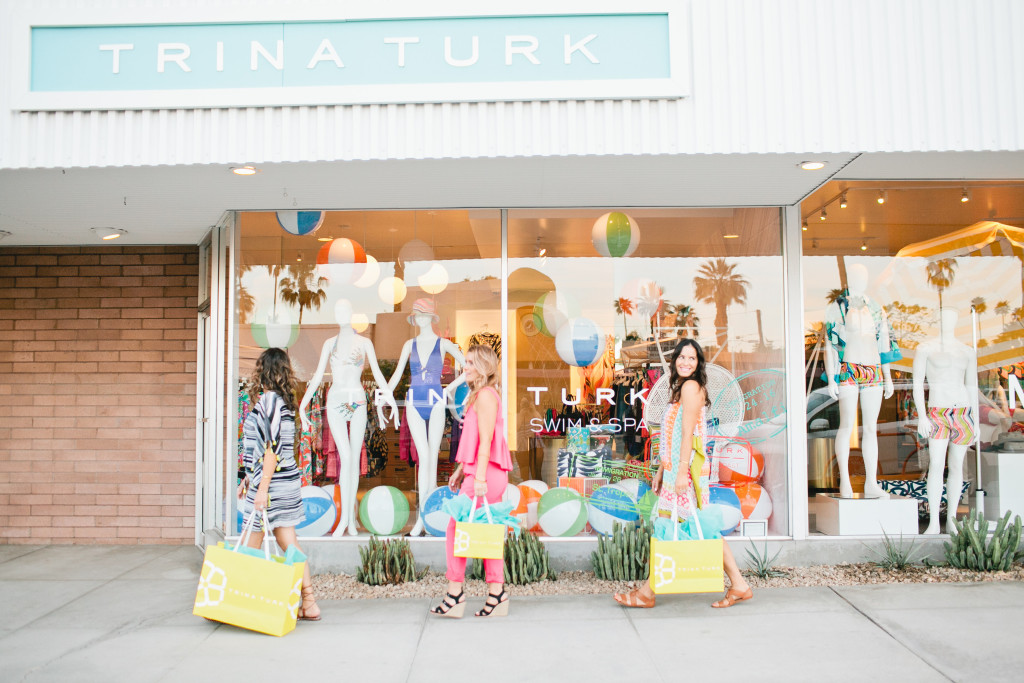 Photos by Megan Welker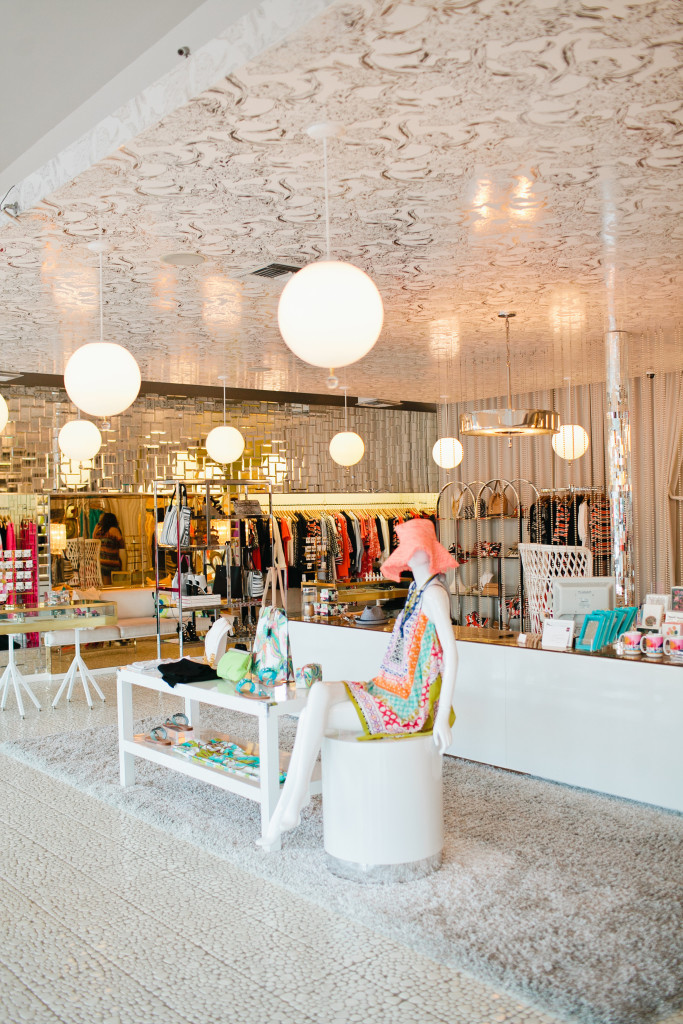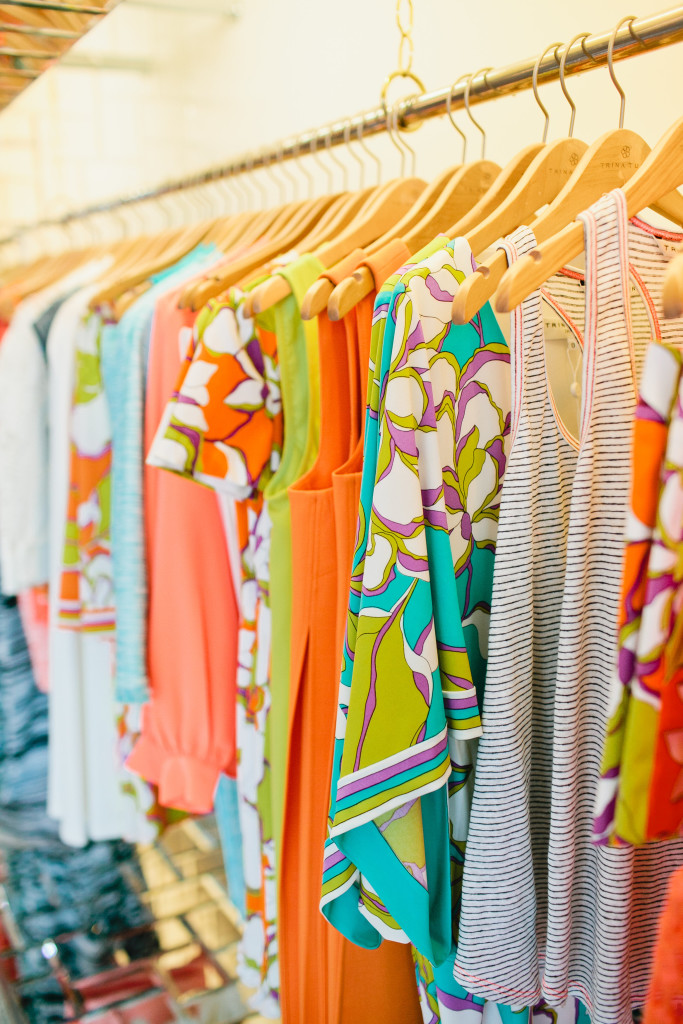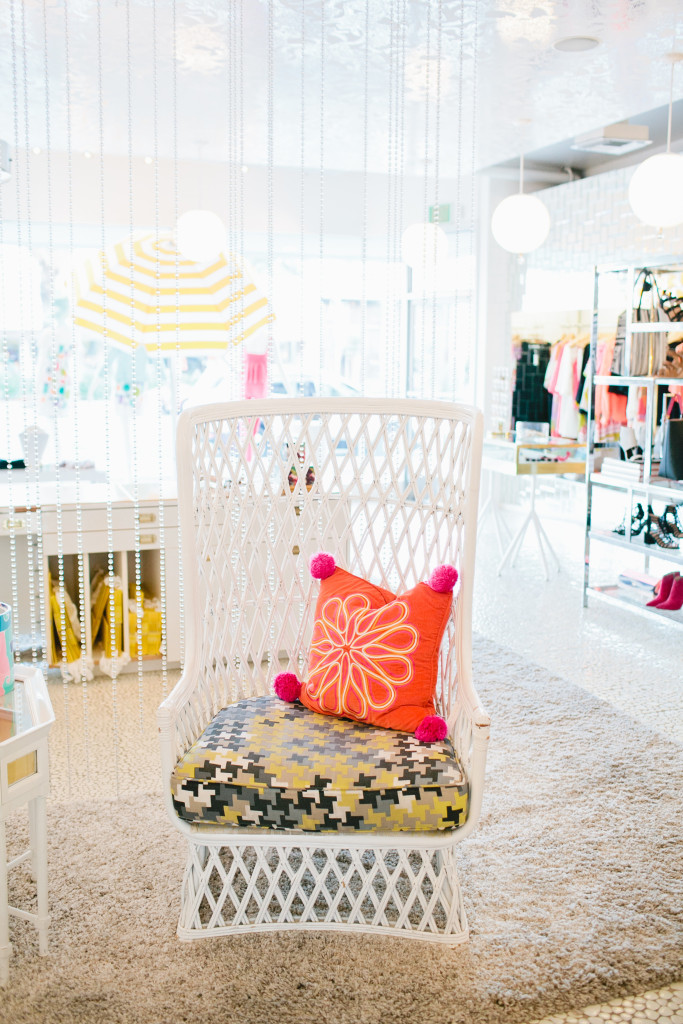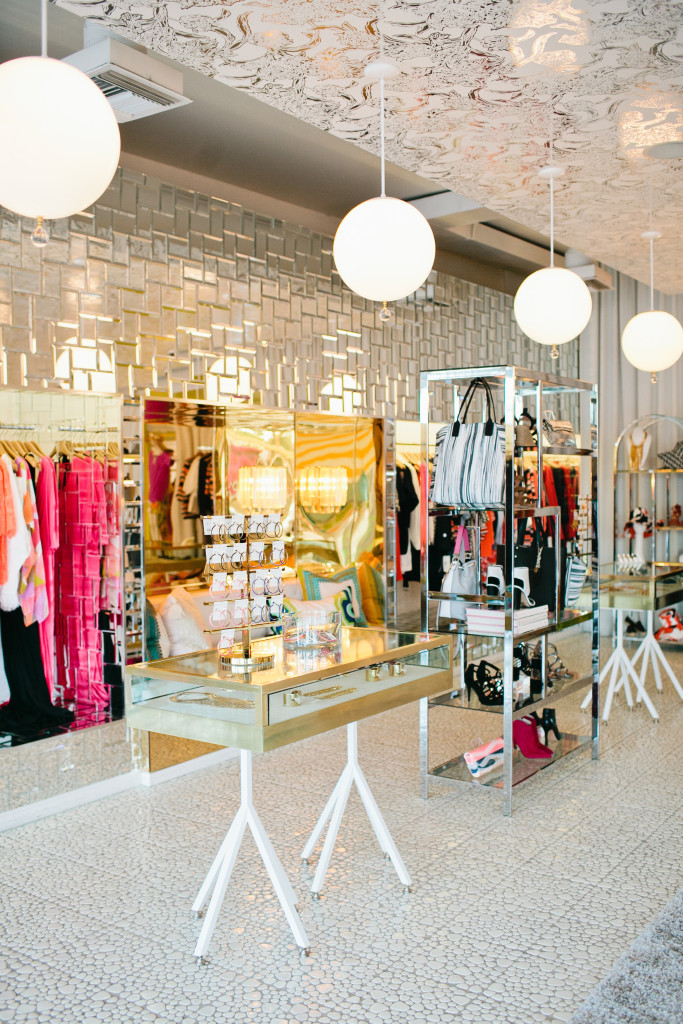 How and when did Trina Turk begin?
I started the company in 1995 after working as a designer for other companies for 12 years.  At the very beginning, I worked out of our house in Los Angeles.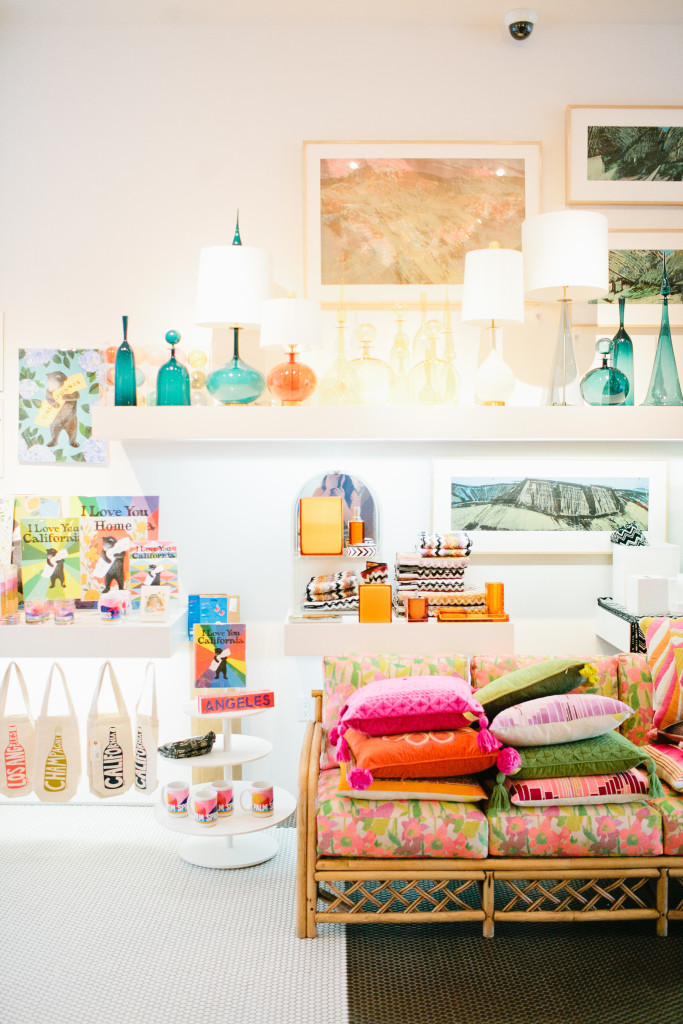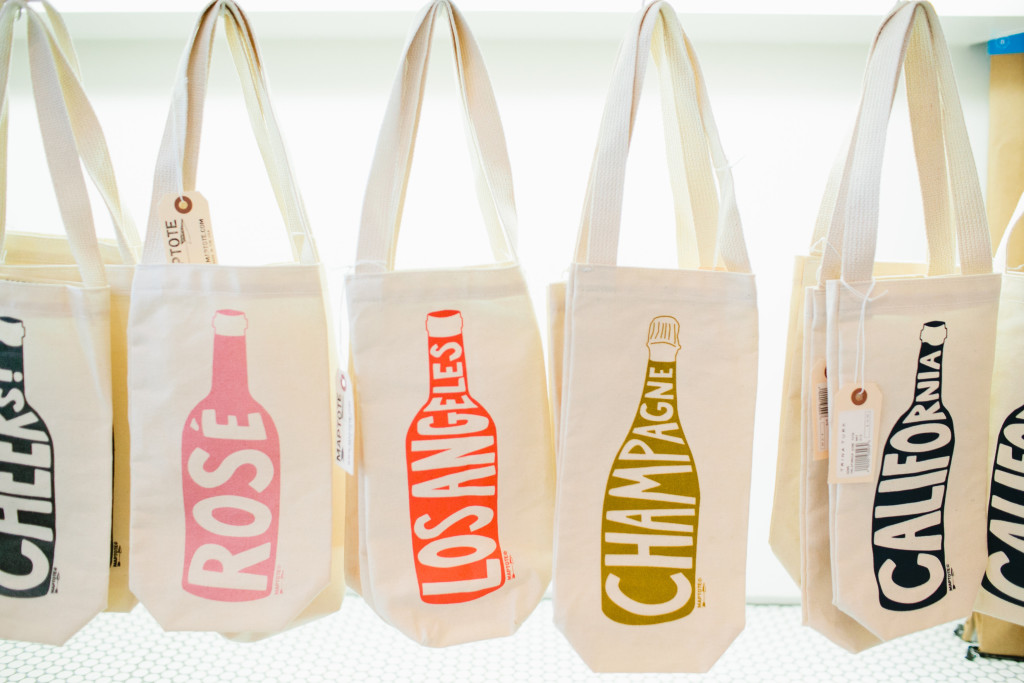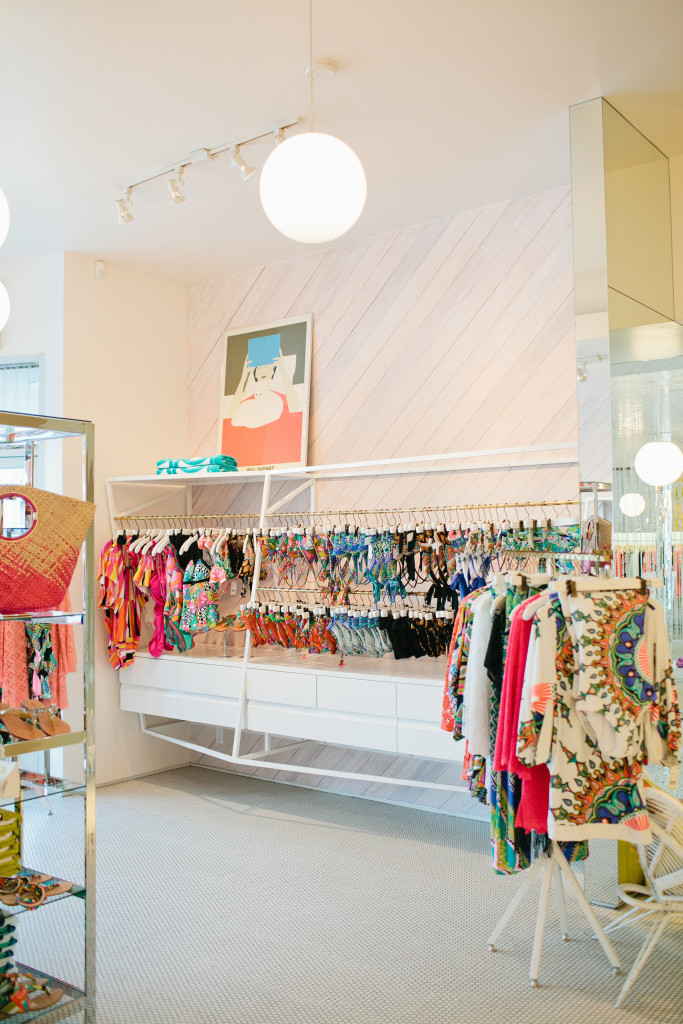 Trina Turk is such a quintessential Palm Springs shop, tell us about the importance of having a boutique in that city?
Although we live and work in Los Angeles, Trina Turk has become closely associated with the "cocktails by the pool"  and mid-century modern lifestyle of Palm Springs.  We have been fortunate to ride the wave of the renaissance of Palm Springs since we opened our boutique there in 2002.  Trina Turk and Mr Turk are often mentioned in press regarding the city, and the connection between our brands and Palm Springs has taken on a life of it's own.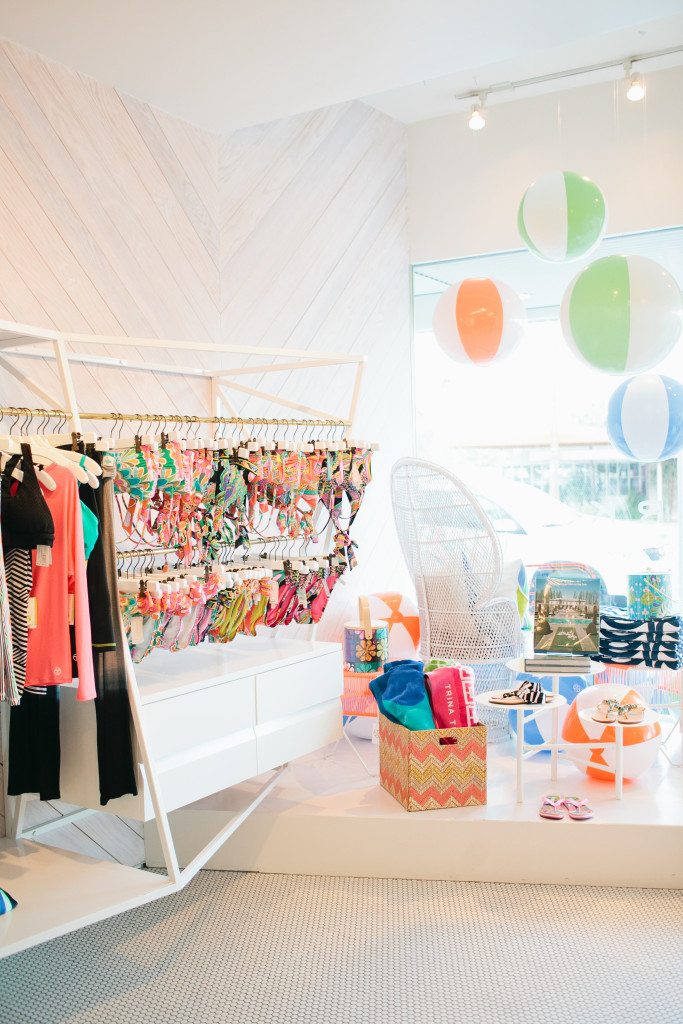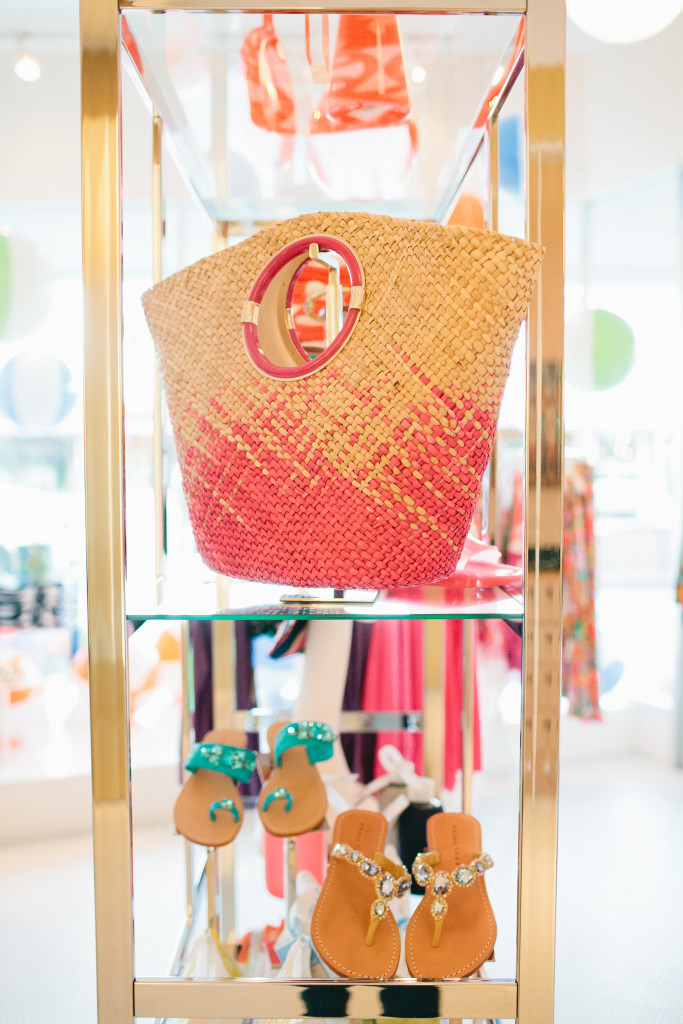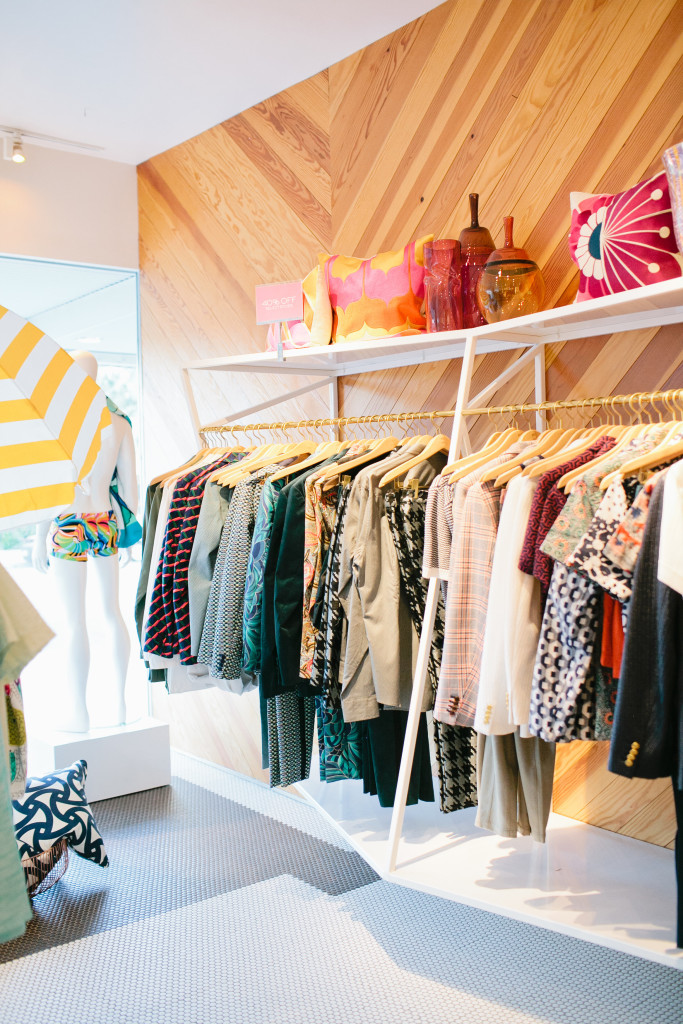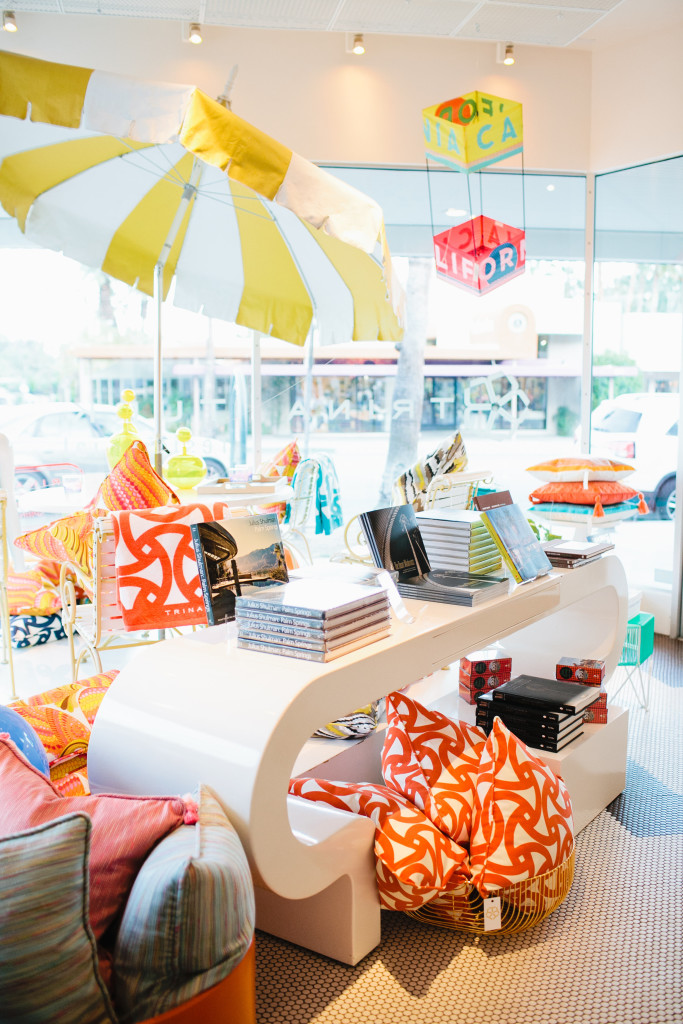 The design of the shop is so gorgeous, talk to us about it and what influenced it…
The original boutique—now the Trina Turk shop—was designed by Kelly Wearstler.  We  channeled the swanky vibe of Palm Springs in the early 70's, using reflective surfaces like foil wallpaper, mirror tile, chrome and lucite with a pop of acid yellow.   Our wallpapered dressing rooms have become a favorite instagram stop.  The swim shop, the Mr Turk shop, and Trina Turk Residential were designed by Barbara Bestor in a store expansion a few years ago.  The design is clean and modern with a nod to Albert Frey, the architect of the building which houses our shops. He also designed many other Palm Springs landmarks, including City Hall and the winged Visitor's Center at the north end of town.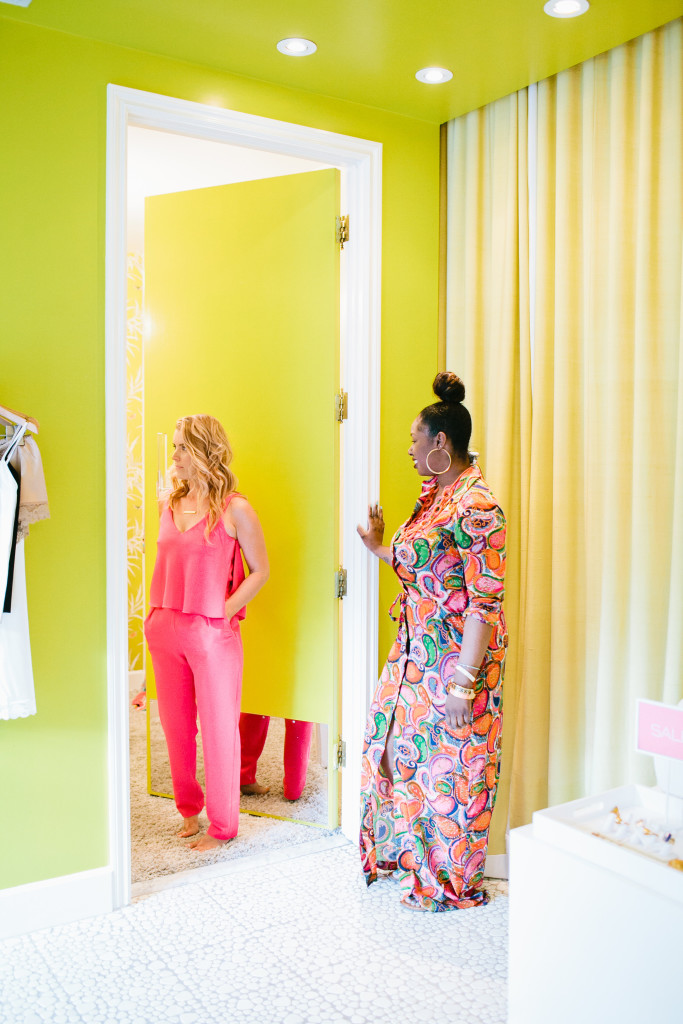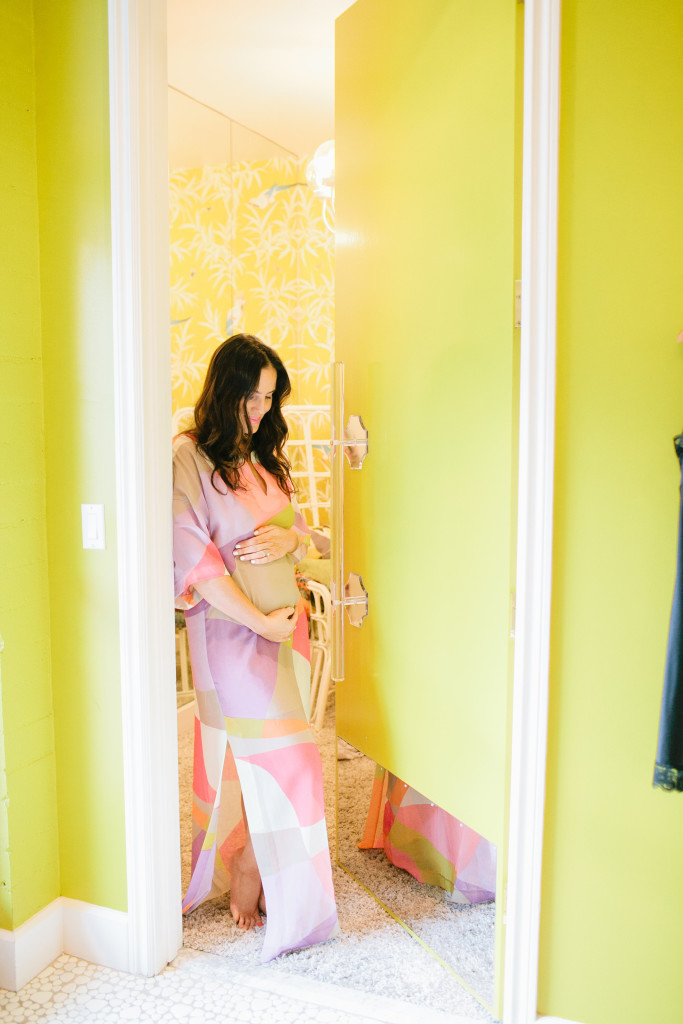 How does the city of Palm Springs inspire the Trina Turk collection?
The desert is a place where it feels right to wear color because of the strong clear light, so the climate and landscape have a lot to do with the inspiration.  It's a resort destination which encourages wearing something more fun, more colorful, more vivid than you might wear at home.   The architecture is also an inspiration—what would you like to wear by the pool of a beautiful architectural home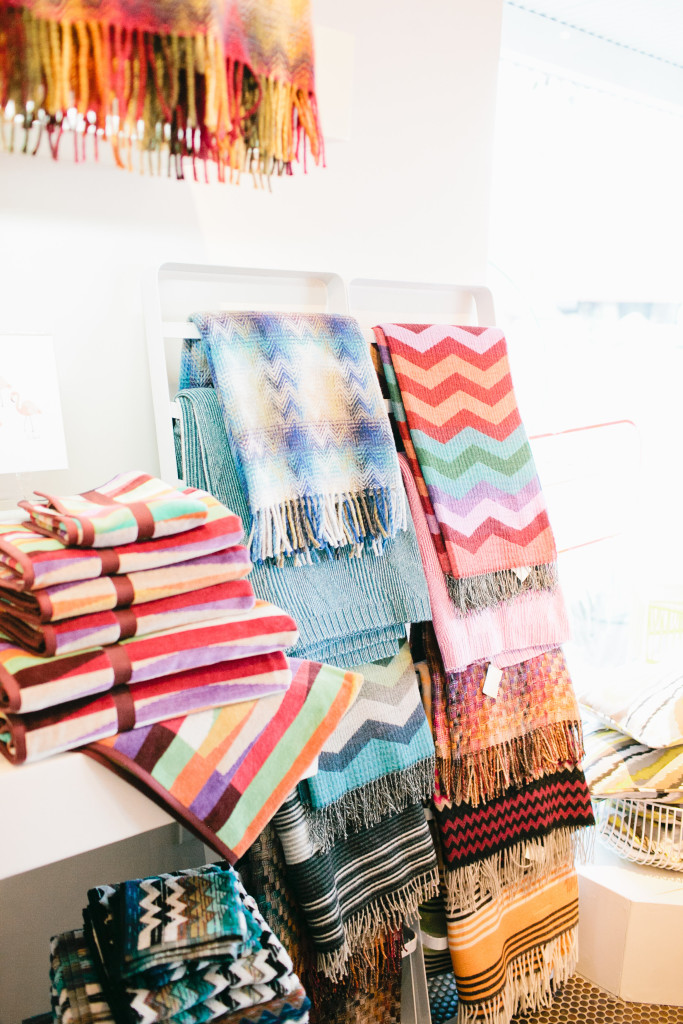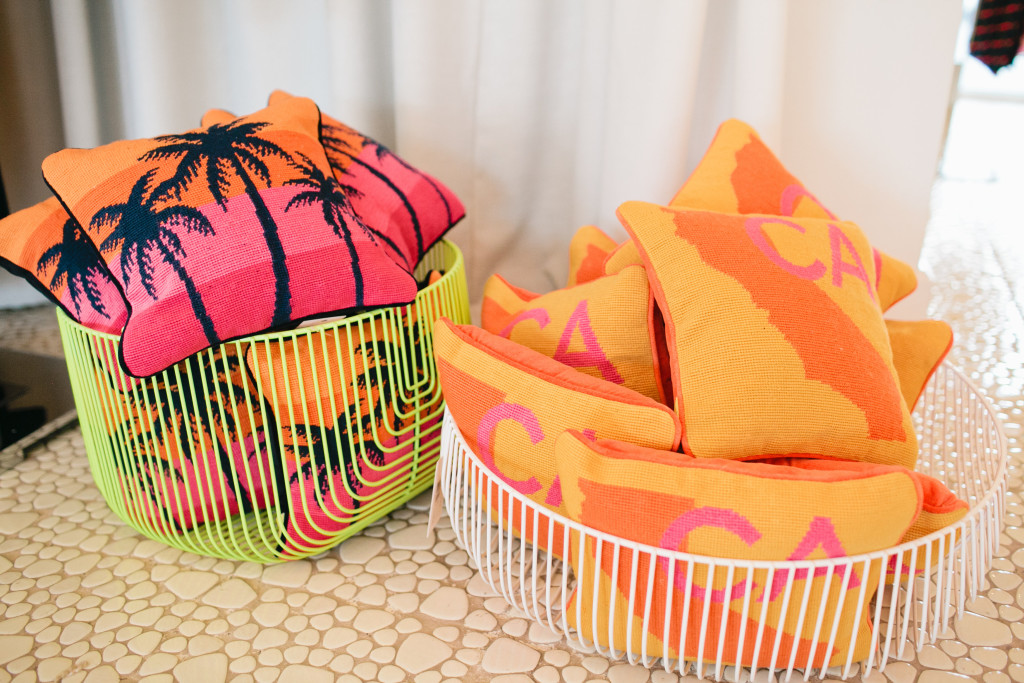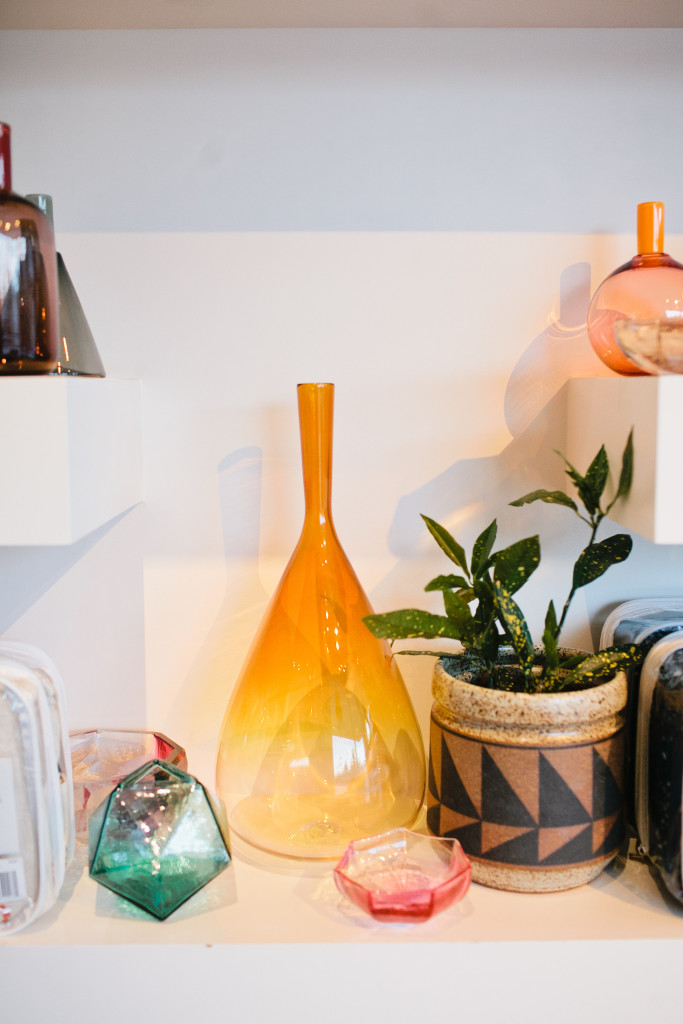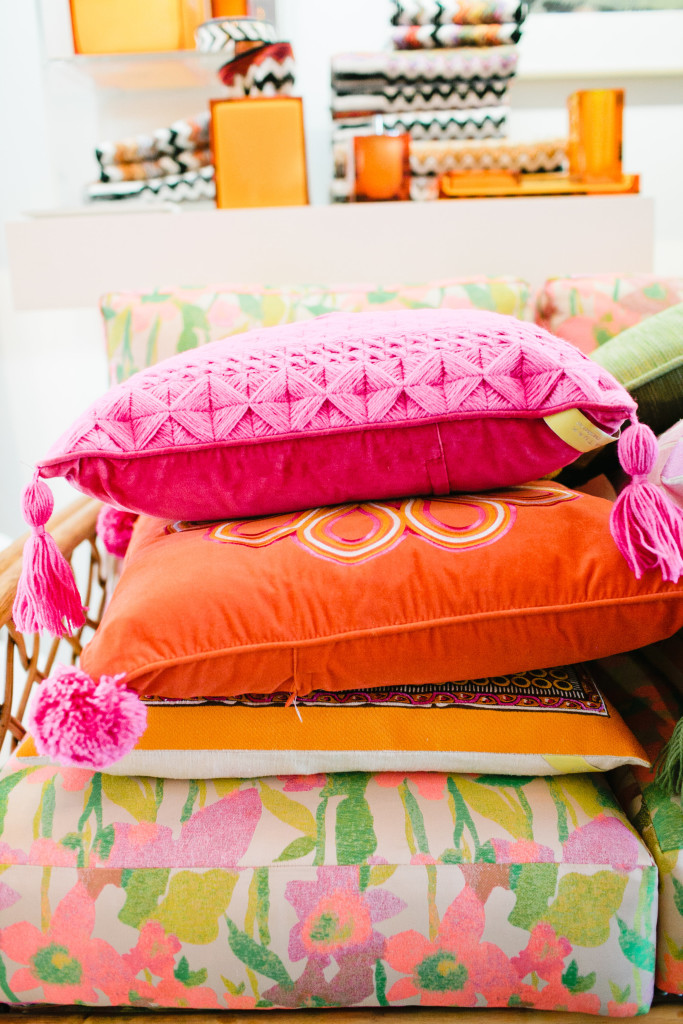 What are your favorite trends for Spring/Summer 2016?  
I naturally love all the prints, bright color, print mixing, mixed media and bohemian influences.  I also love head to toe white.
 In three words, describe Trina Turk's style…  
Optimistic, California, Vibrant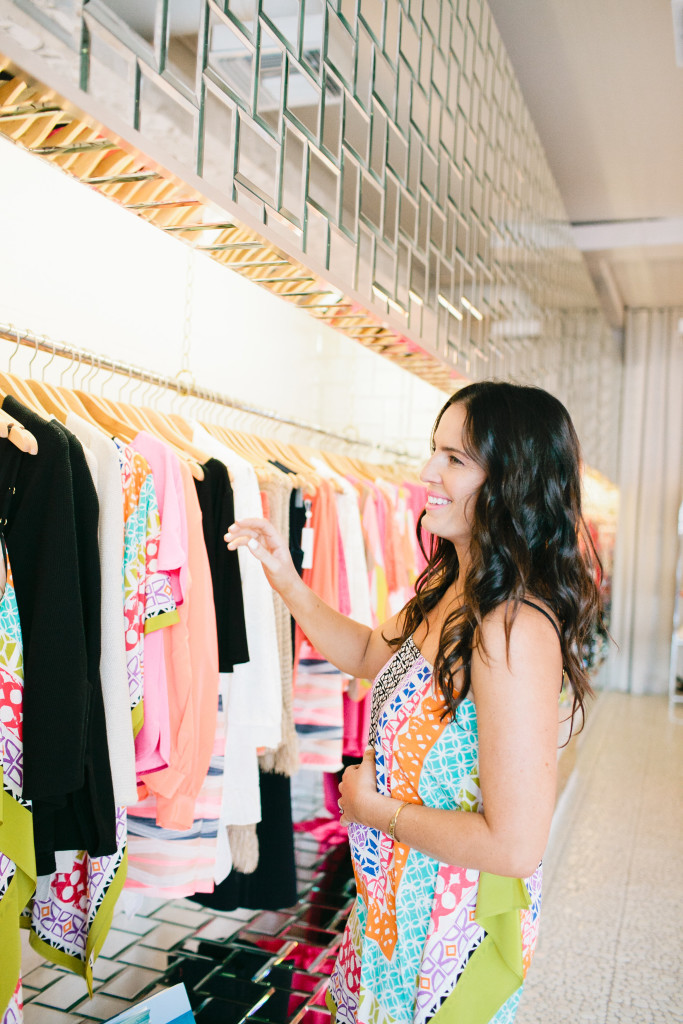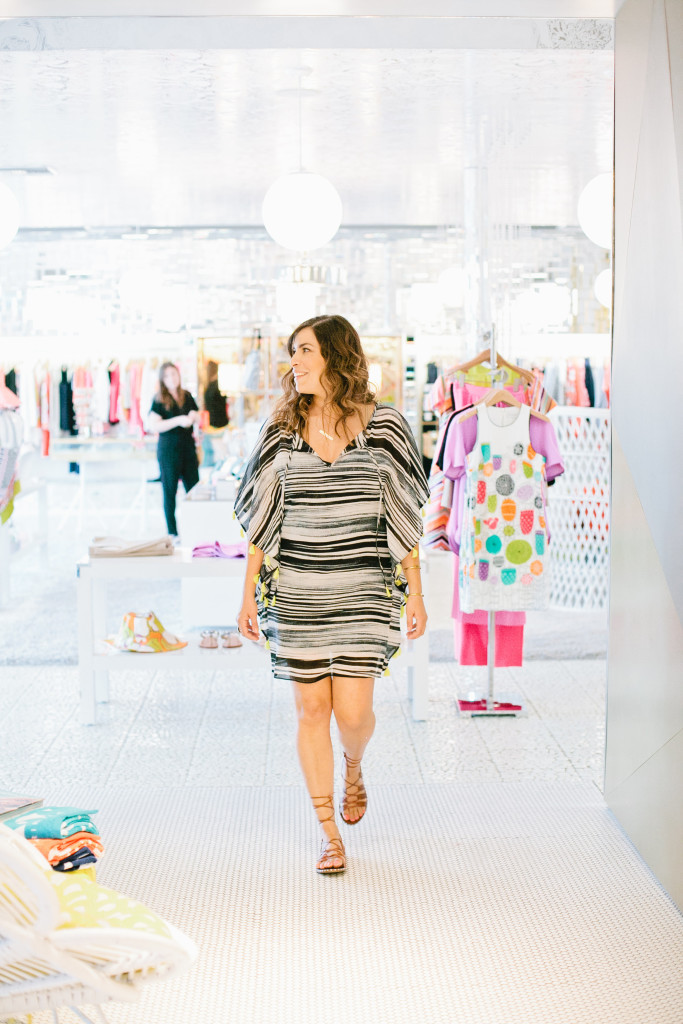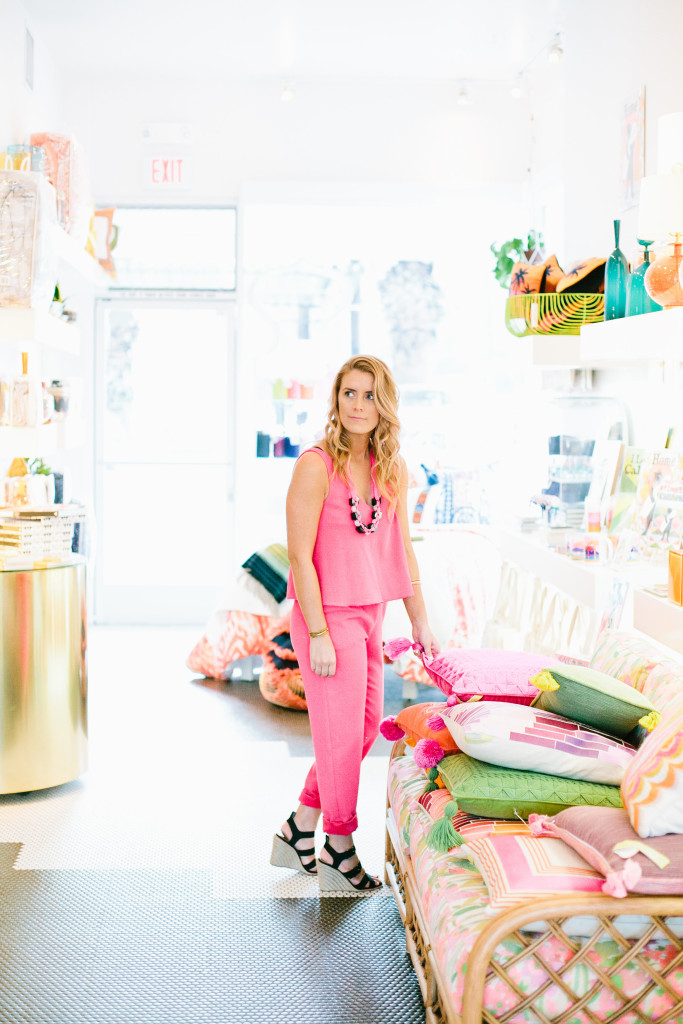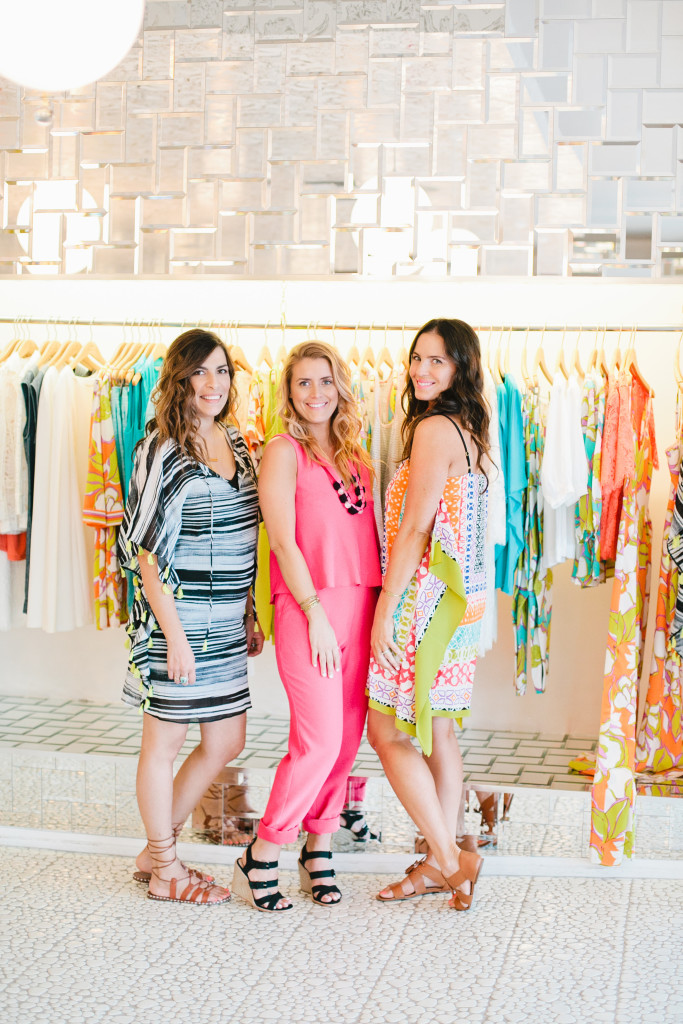 What is your favorite piece for Spring/Summer in your collection right now?
From the current collection I love the hand crocheted poncho.
 What are a few of your favorite Palm Springs destinations, from a local??
My favorite shop for vintage jewelry and decorative accessories for the home is Bon Vivant.
For furniture—Modern Way or Hedge in Cathedral City.
The cold brew ice coffee from Koffi is delicious.
Reservoir at the Arrive Hotel for breakfast, or Cheeky's if you get there early—otherwise it's a long wait.
The lobster and mango salad at Norma's at the Parker for lunch.
Birba for casual italian food.
King's Highway at the Ace Hotel for lunch or casual dinner.
Now, us lucky ladies even got to take some pieces home, and we are so excited to share some of the images with you today!!  We went all Summer all the way with some bright prints for extra fun!!
Here's our lovely Leah in the Loretta Dress that can be a chic cover up and also be worn out and about, we love it for the pool or for a casual afternoon out with friends!  And that detail on the neckline has us like woah!!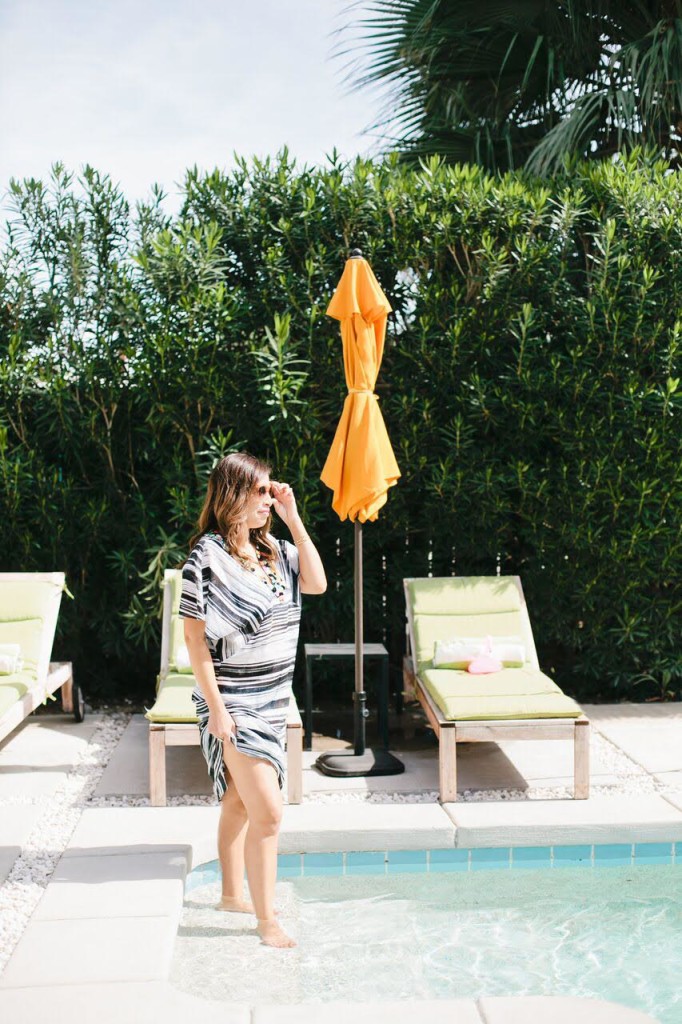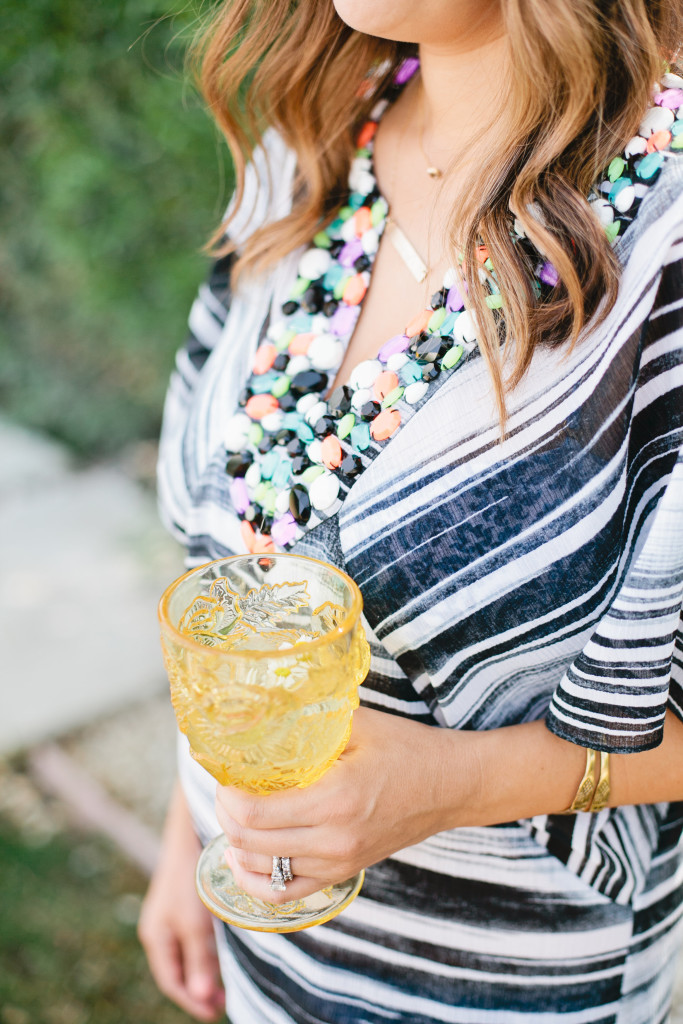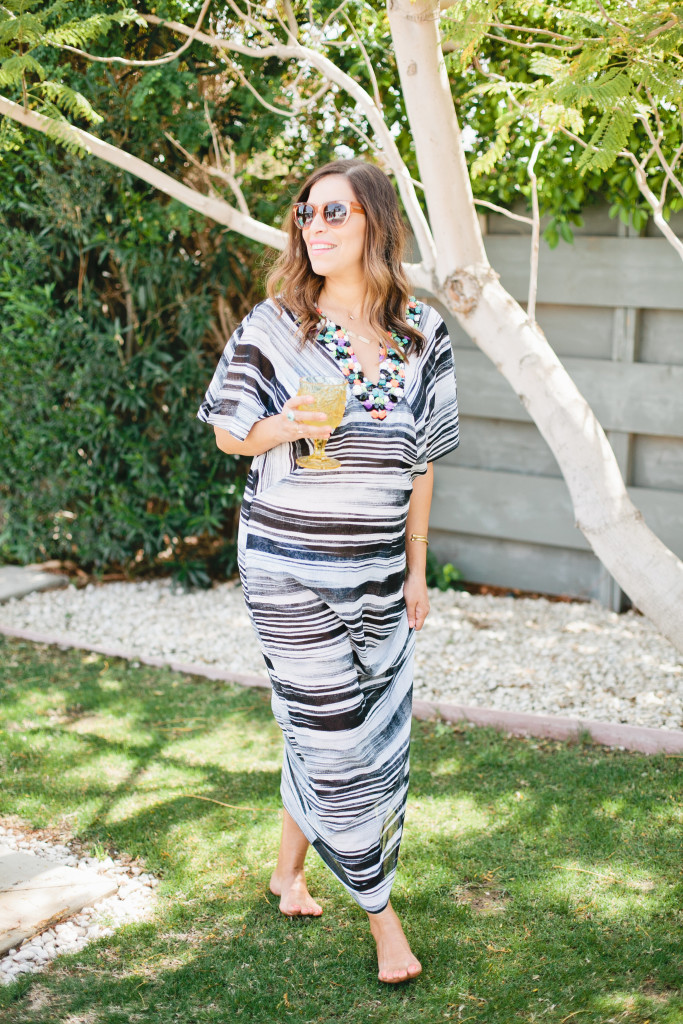 Here's the always stylish Abby wearing the cutest Corbin Short and the Anja Sweater together… We love the fun bright print on the short paired with the Summer white light weight sweater, plus, that fringe on the sweater just kills it!!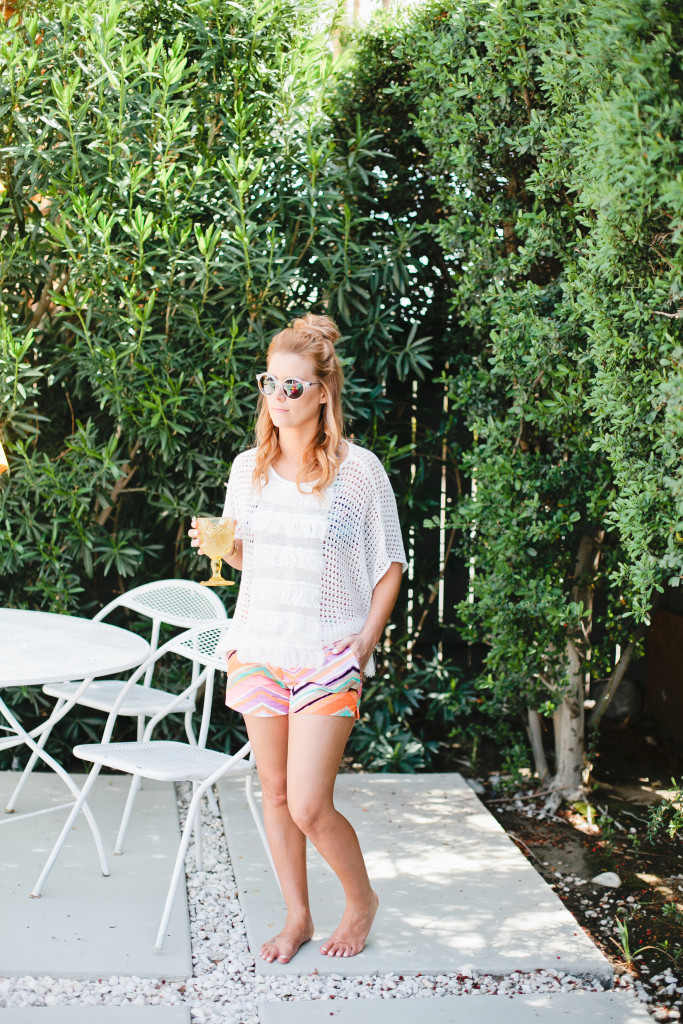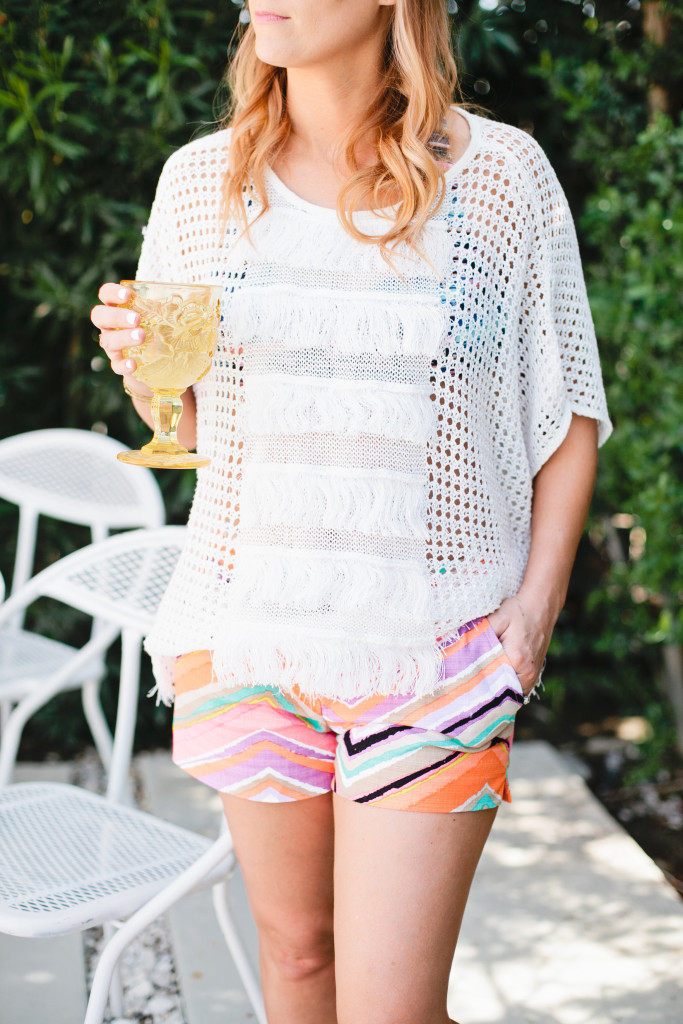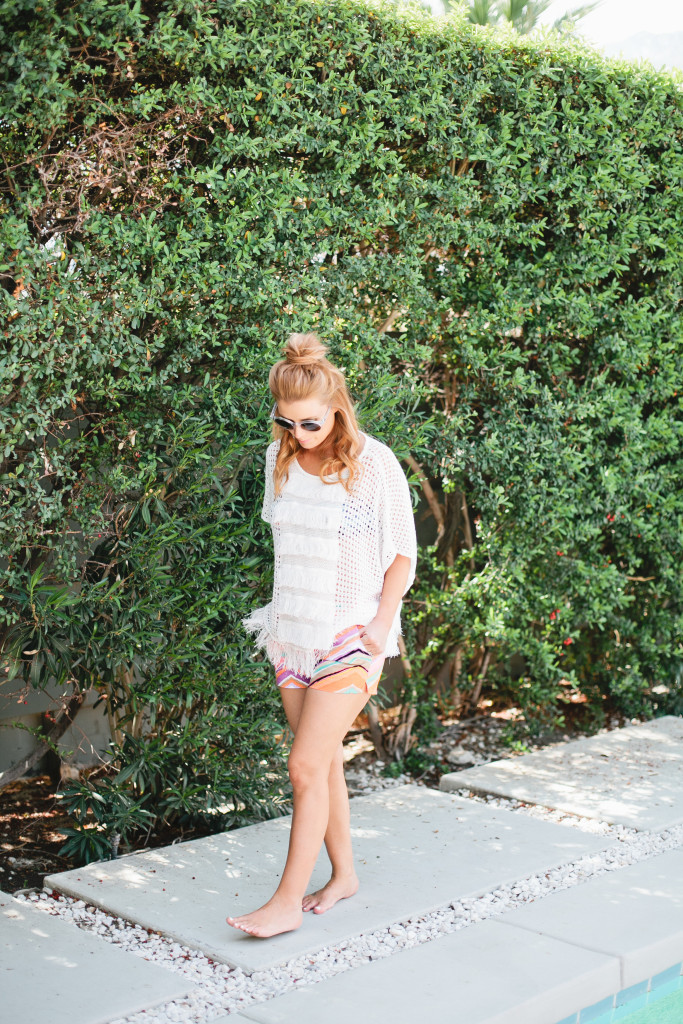 Last but not least, is me, just bumping along in this killer Kaftan!!  I am all about the kaftan and this Nevan Dress has the prettiest print with the prettiest colors, perfect for Summer!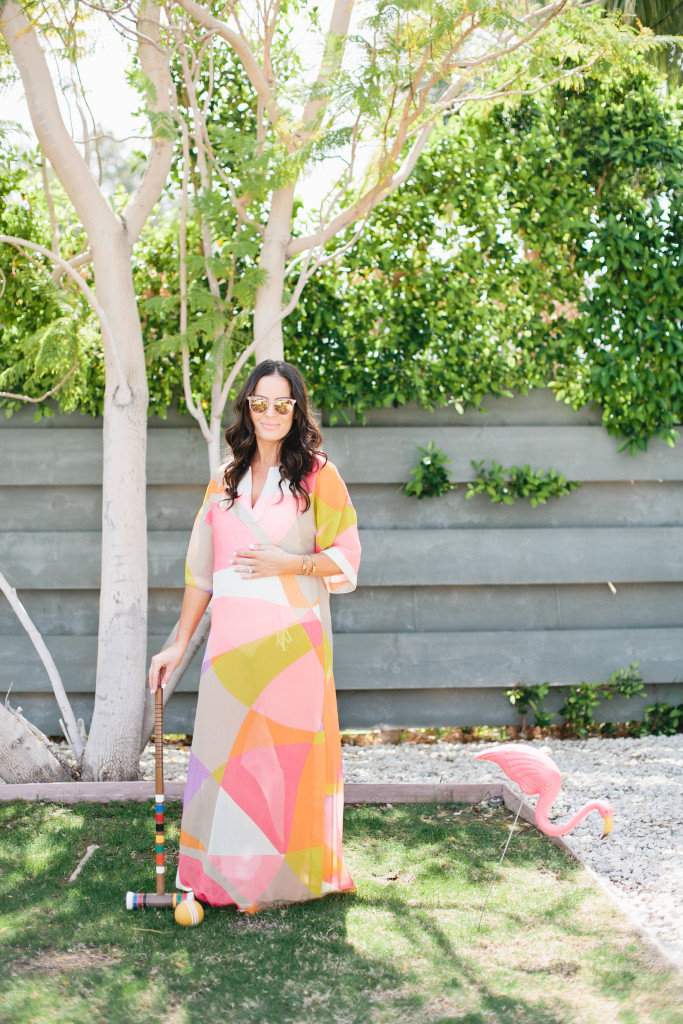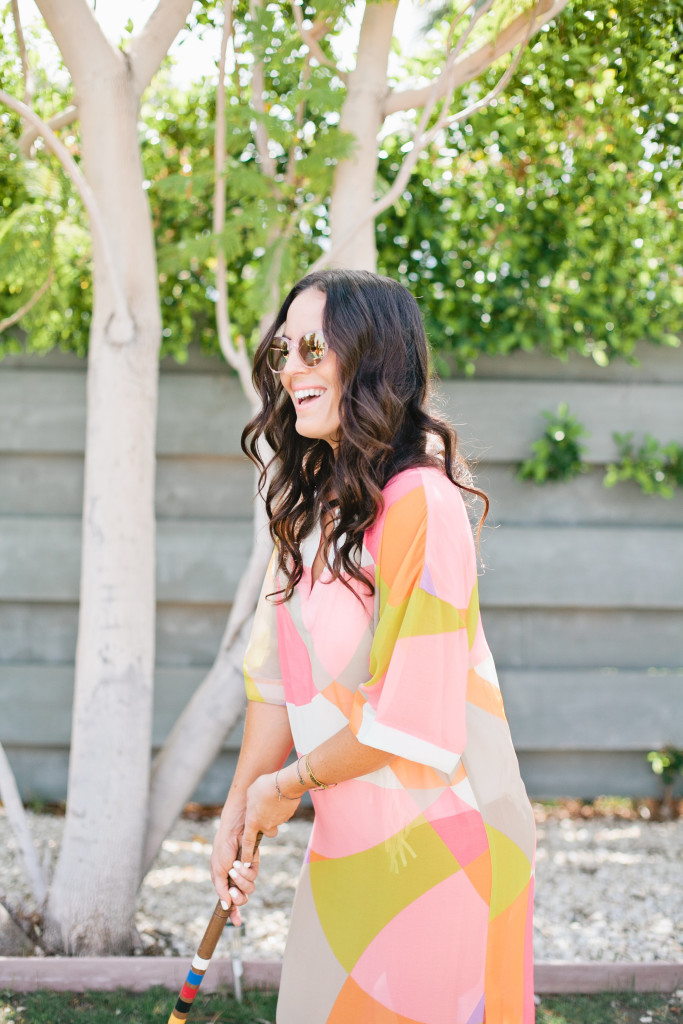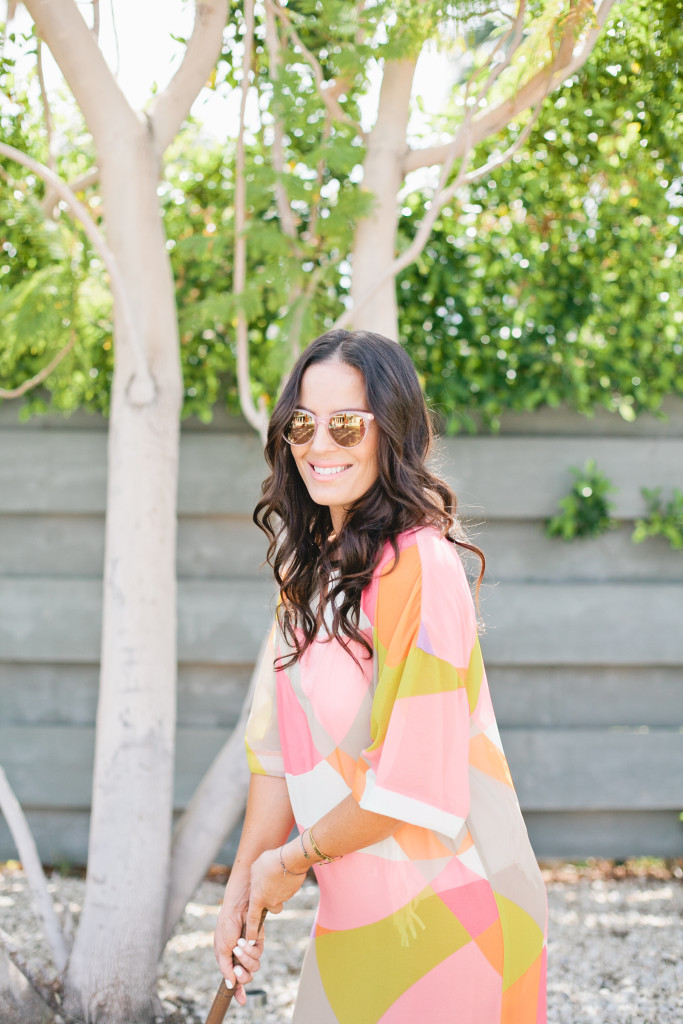 Here's some of all three of us in our cute Trina Turk ensembles!!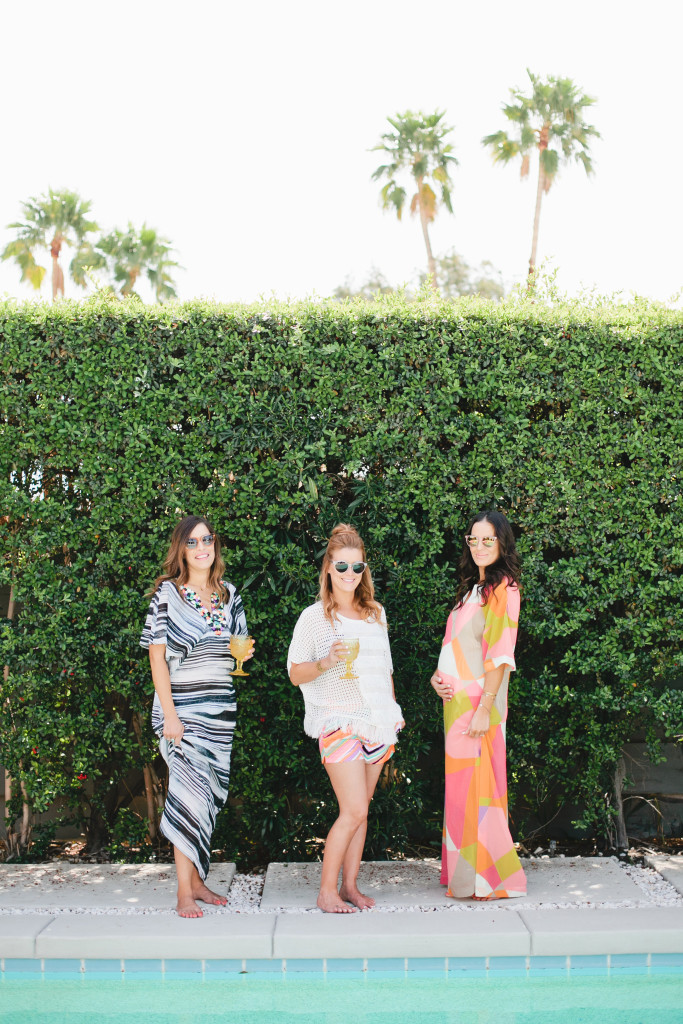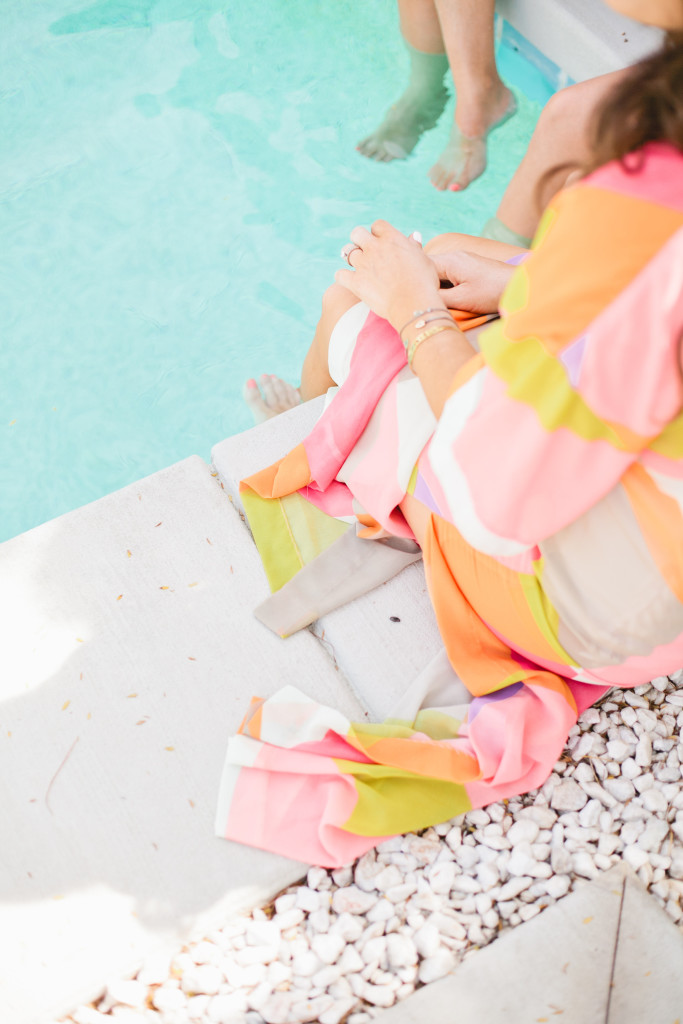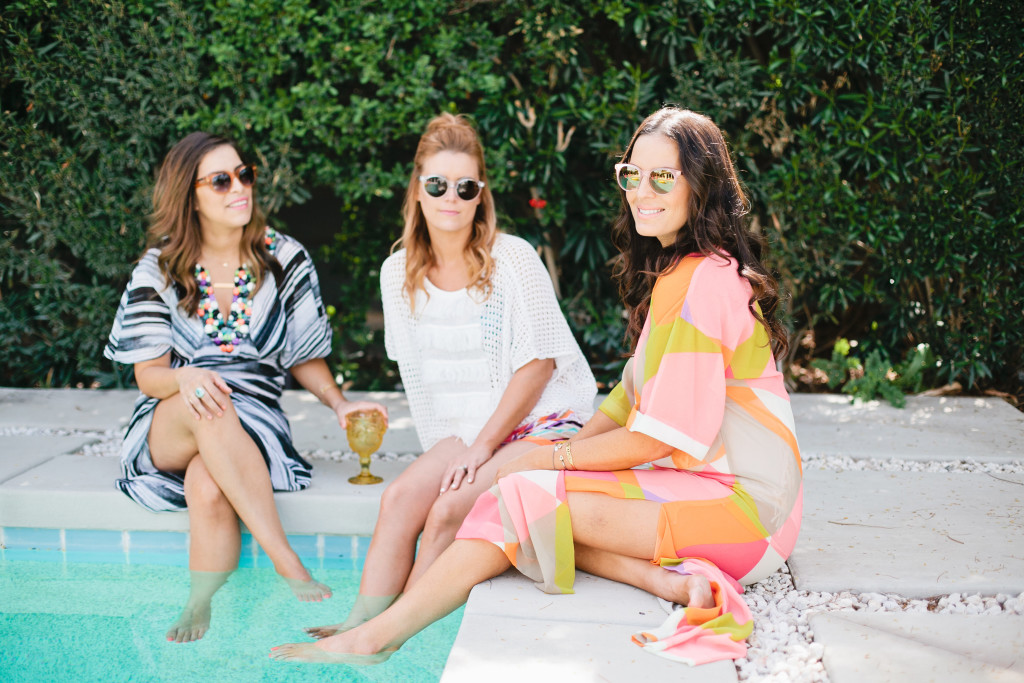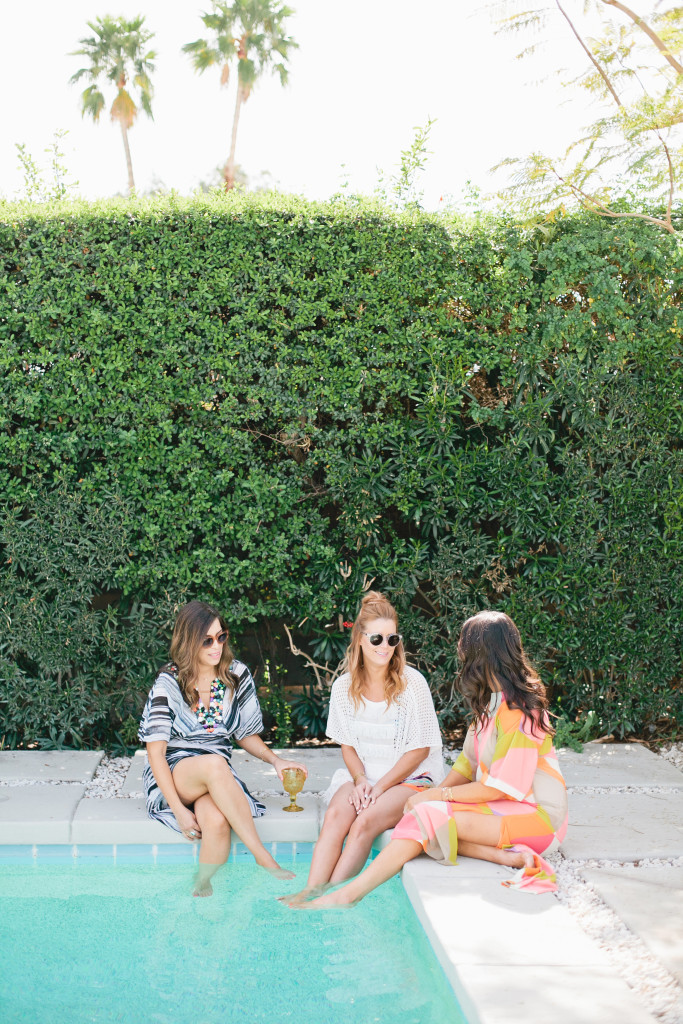 And now what you've all been waiting for… The giveaway!!!!  A $500 shopping spree with Trina Turk!!  That will definitely have you more than ready for Summer!  Here's all of the details below…