Brunch in your pjs? Yes please!!
New Year's day…a day for kicking off those heels from your late night festivities….. pjs all day….. mimosas…. and brunch on the living room floor!
On New Year's day, our to do list involves eating, relaxing, and eating again!  And of course time spent with family and close friends. Planning brunch a day after a late night celebrating doesn't have to be time consuming or heavy on the wallet.
We are also featured on 100 Layer Cake today! Happy New Year!
Pictures by the wonderful Cassie Green
The fun and easy thing about a relaxed brunch is using what you already have!
I used my macrame table runner from Anthropologie , having a basic neutral table runner is an essential for entertaining, endless ways to dress it up!
Throw your pillows from the couch next to your table to add color, texture, and some cushion for your guests to lounge with.
These pretty ladies are handmade by the coolest cat around, Boho Pillow.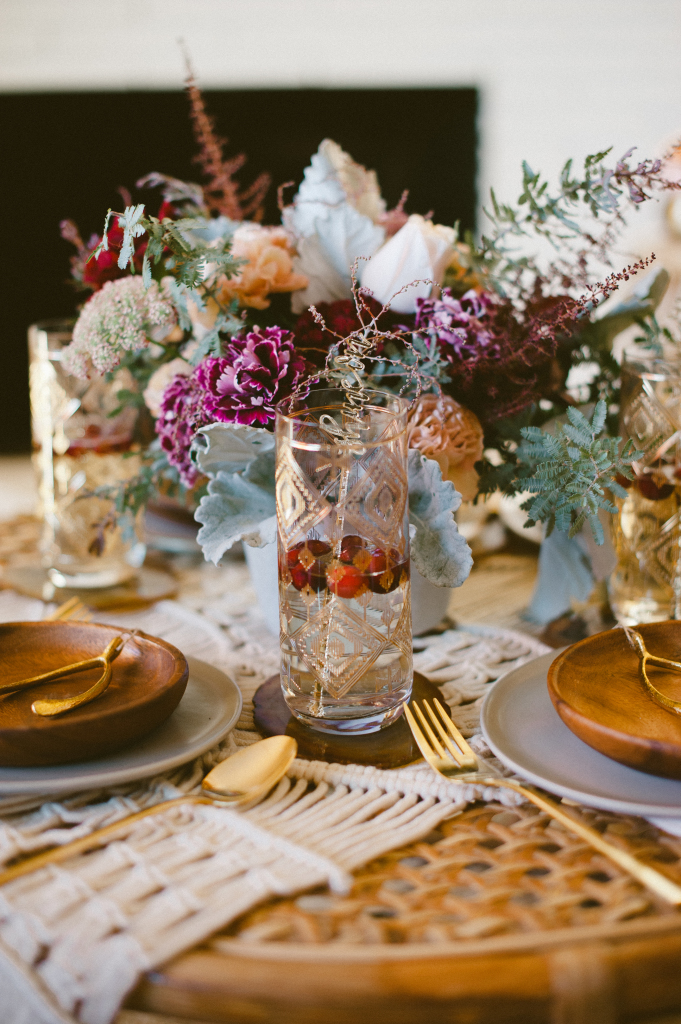 Finish setting your table with all the essentials… We used a gold flatware  set from West Elm, pretty Glamis Highballs from Anthroplogie  which played off the New Year vibe. We set a wish bone ornament on each guest's plate… wishing everyone a happy and safe 2015.
We love using natural elements and textures  in a lot of our tablescapes + adding pops of colors in our flowers… Natasha Kolenko created magic with these soft colored arrangements that made themselves perfectly at home on our table.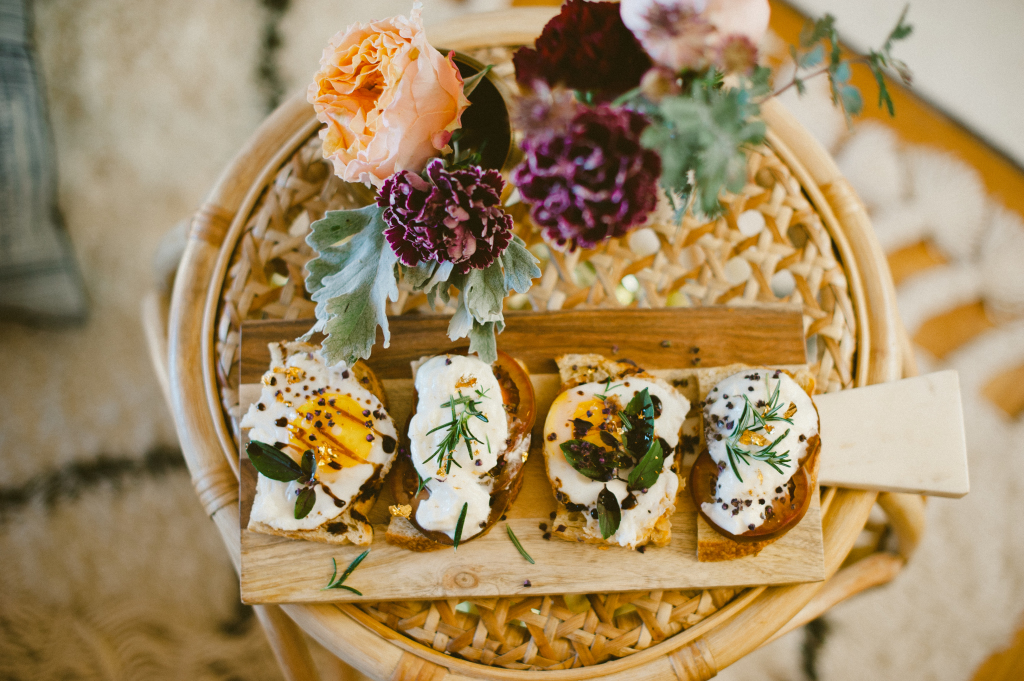 Make brunch easy….. toast with sunny side egg + tomato with burrata garnished with fresh herbs straight out of the backyard… even our food needs to look pretty… sprinkled gold paper on top…. too pretty to even eat!
No brunch is complete without a mimosa bar especially on New Years Day!