When it comes to New Years Eve parties, for us it's all about who you are with and the beautiful mess around you!
Shine on you crazy diamond was the idea behind our intimate bash this year…  We wanted to throw a gathering that wasn't the usual black and gold, which is what usually screams New Year's Eve.
We went dark, we went a little rock and roll, and we of course made sure the floors did not stay clean… And any late night bash should end with a trip to In and Out, with of course some Chandon by your side.
Check it all out on 100LayerCake!!  All photos by the talented Megan Welker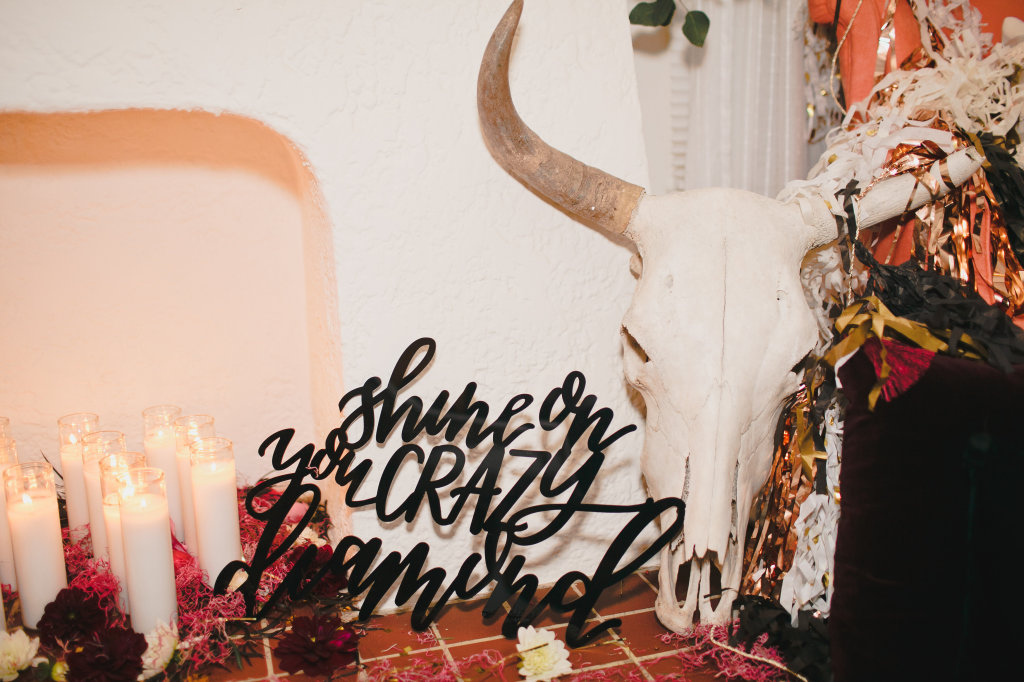 Witty Rentals supplied the perfect furniture for this gathering… A little bit boho, a little bit rock and roll… Just what we needed!  Oh, and our good friend skully too ;)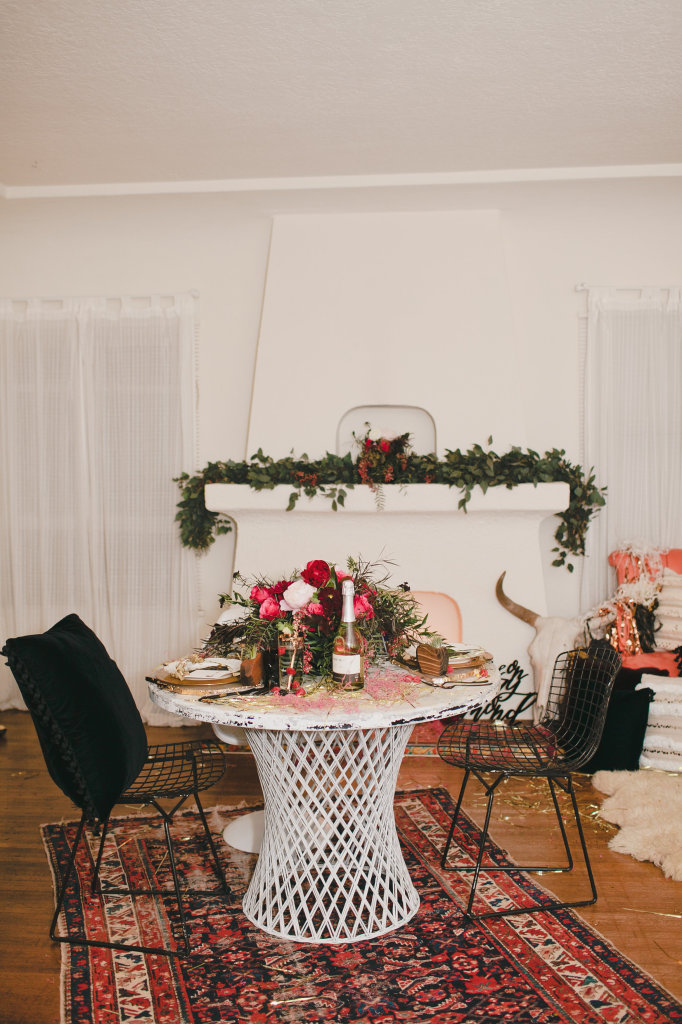 Everyone has balloons at parties, but do they have big, fun, custom balloons like these?!  Thanks Northstar Balloons for making the perfect party accessories!!
And we adore this custom "Shine on you Crazy Diamond" sign by The House of Belonging…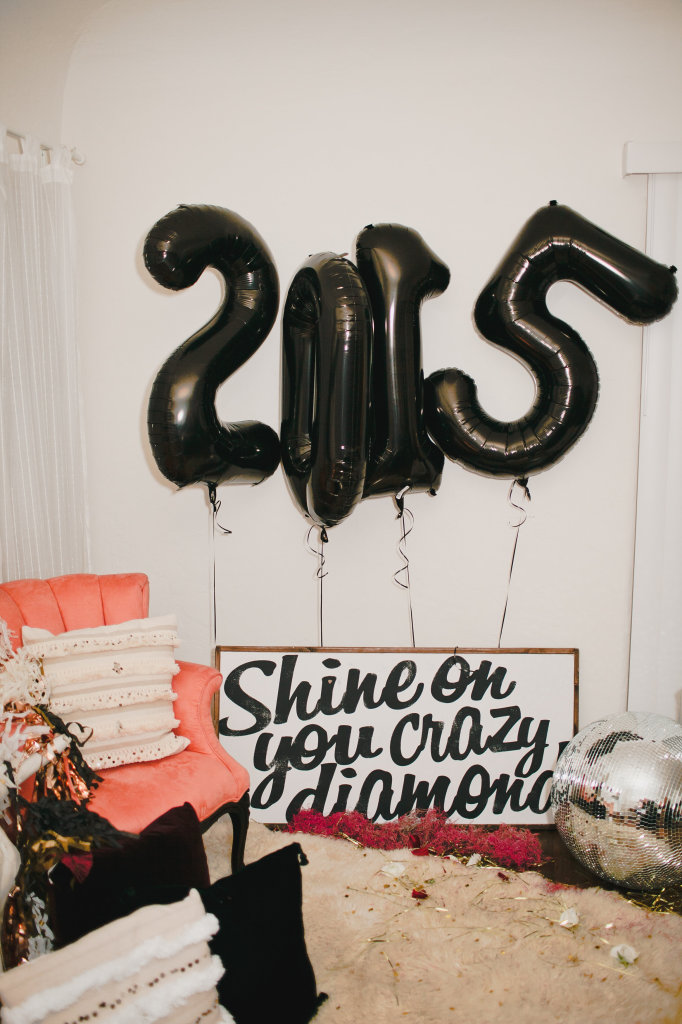 How rad are these gold acrylic invites!?  We worked with the amazingly creative Twinkle and Toast and Nic Roc Designs on all the paper goods/acrylics for our party, each of them are insanely talented on their own but when they team up together the stars definitely align…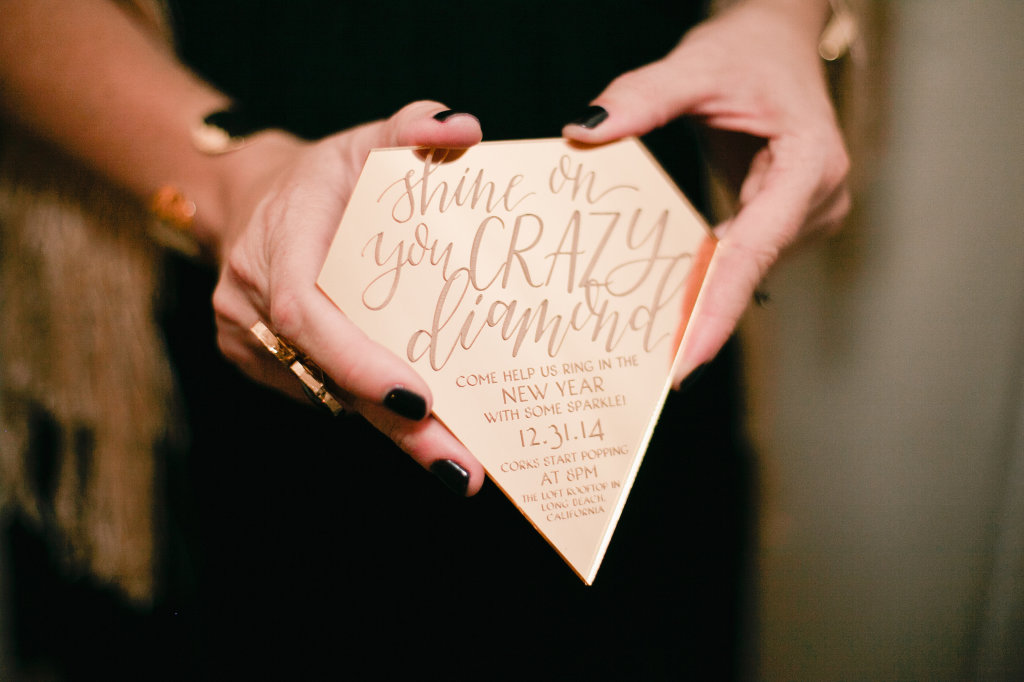 The menus each had lyrics from Pink Floyd's "Shine on you Crazy Diamond", carrying over our theme… And how sweet are the wooden planters by Aspen Summit for place cards!?  Taryn of Twinkle and Toast just added her magical lettering to personalize each one for us… Such a great keepsake each guest can take home at the end of the night as well!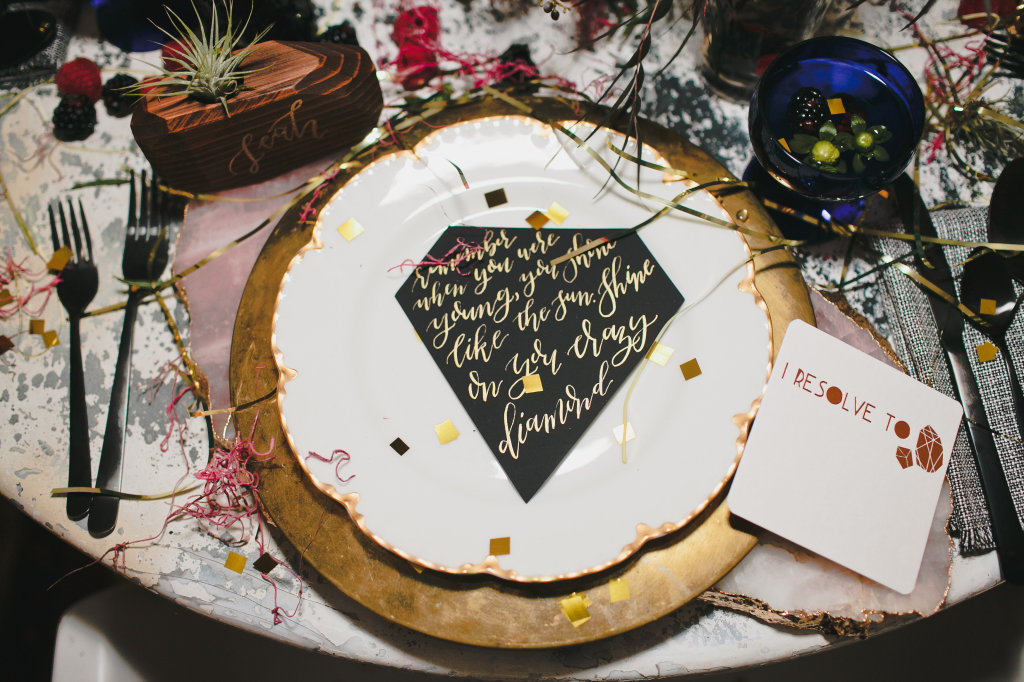 New Years Eve is all about letting go of the old and making resolutions for the New Year… Be bold and declare your resolutions to everyone with coasters!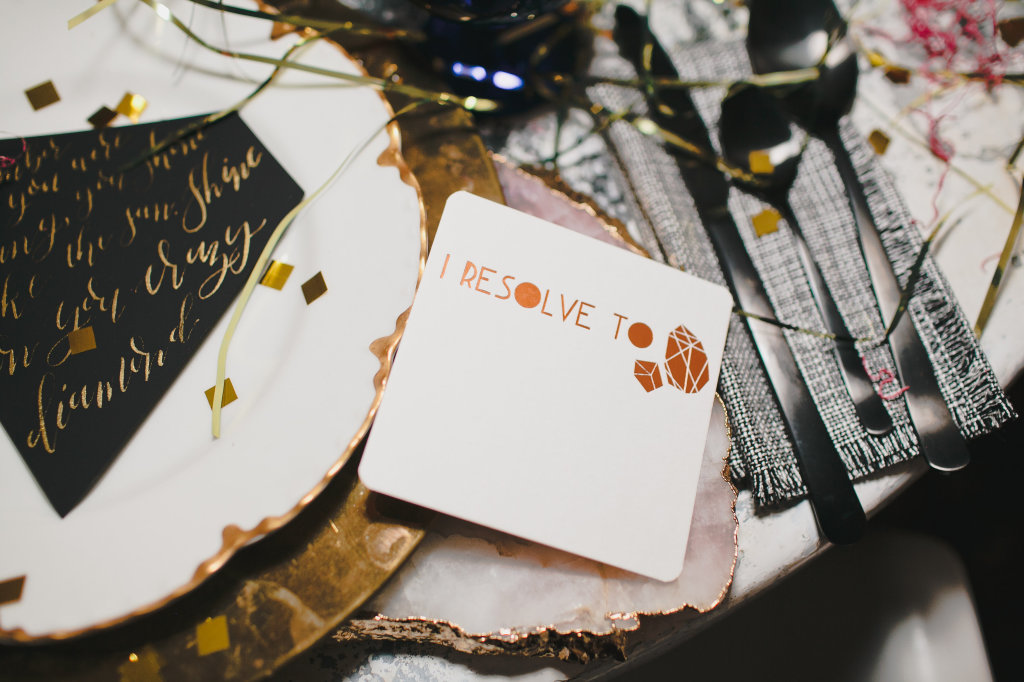 You know your guests are having a ball when the table looks this pretty so messy…
MV Florals killed it with the stunning flowers, as per usual!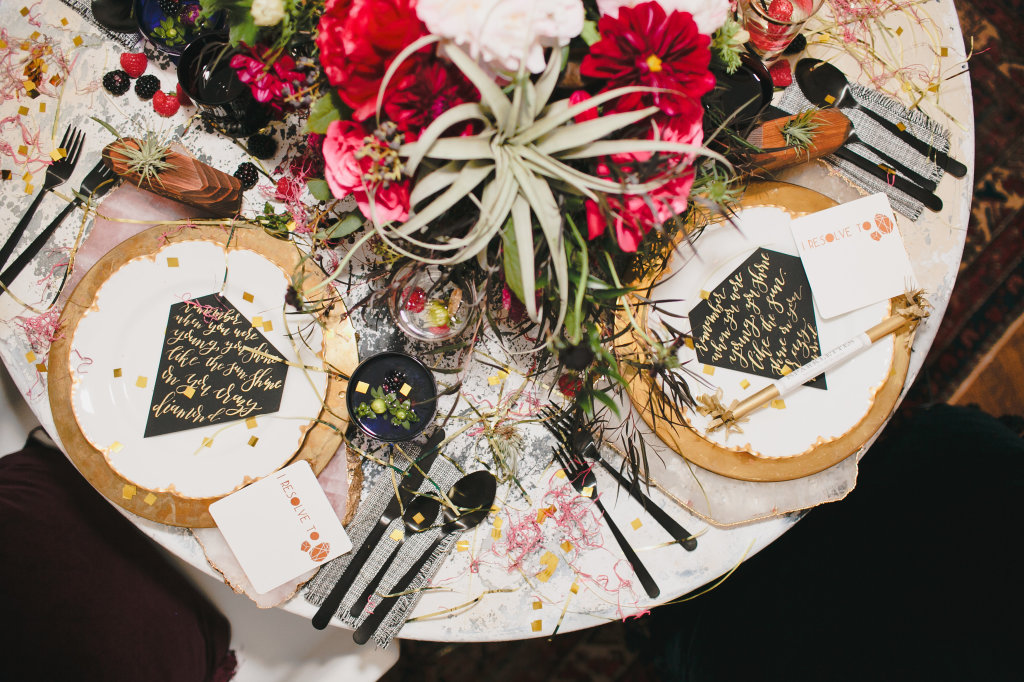 We die a little bit over Hostess Haven's glassware… So hard not to steal each little beauty and take them home with us…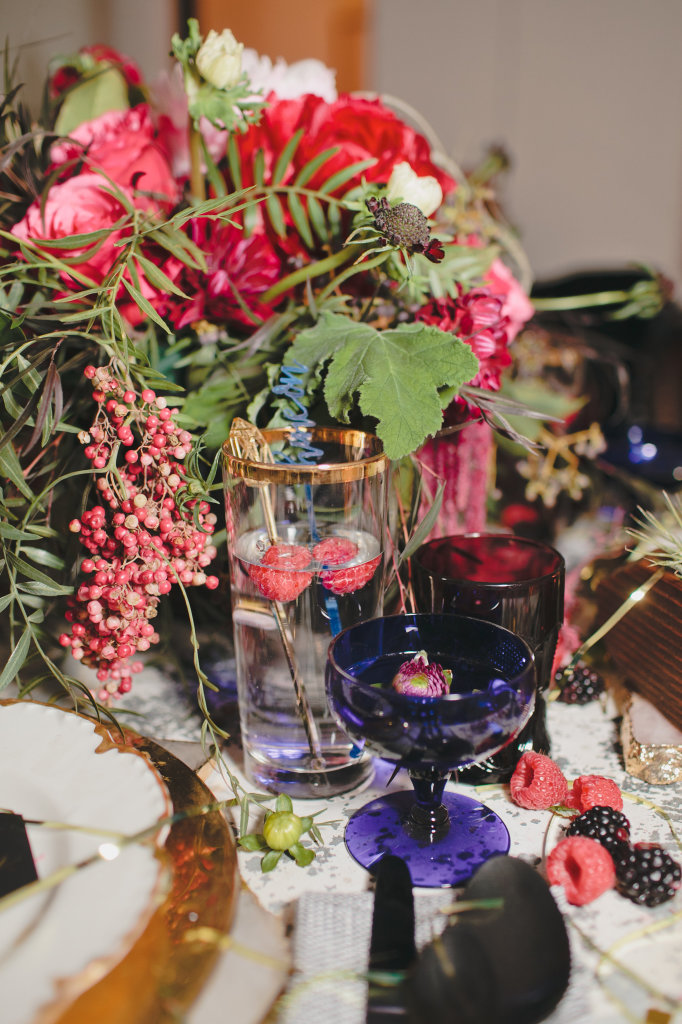 And we are obsessed with the killer cocktail stirrers Nicole of Nic Roc Designs created, perfect little touch to our shin dig!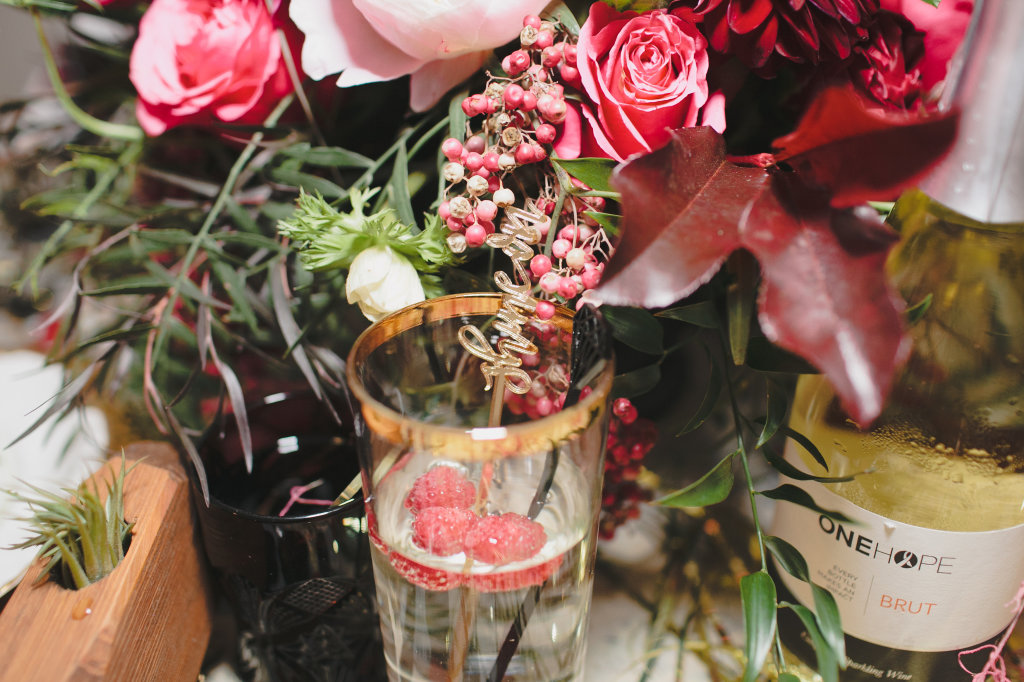 Pouring the bubbly in our Cleobella… We love this brand so much and they seriously killed it with their holiday line this year!!  They were our go-to when we needed some sparkle for New Years Eve!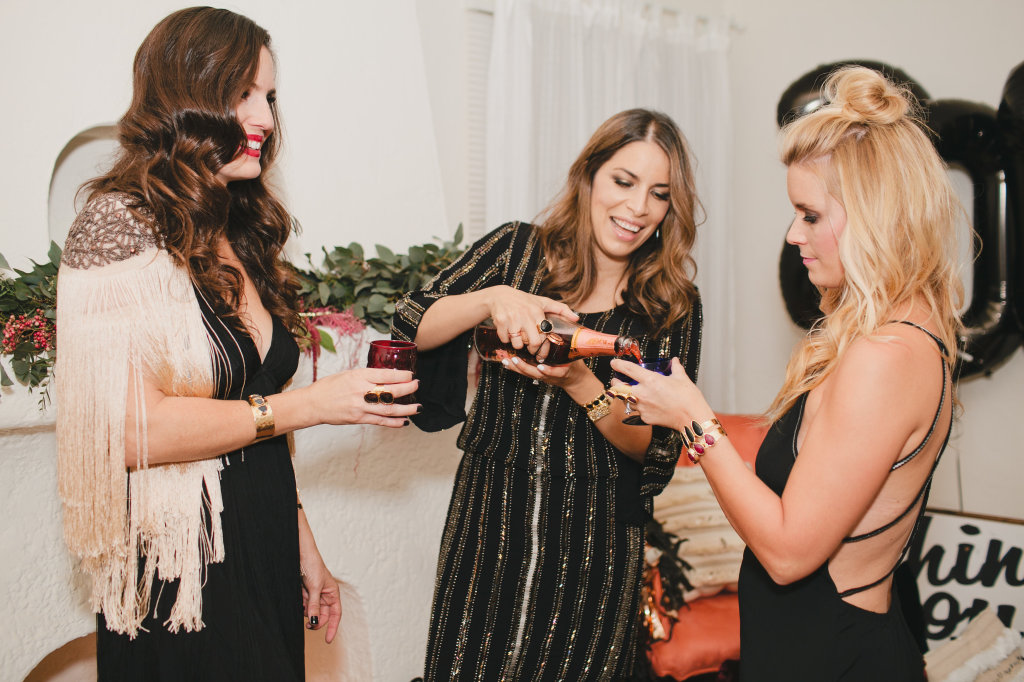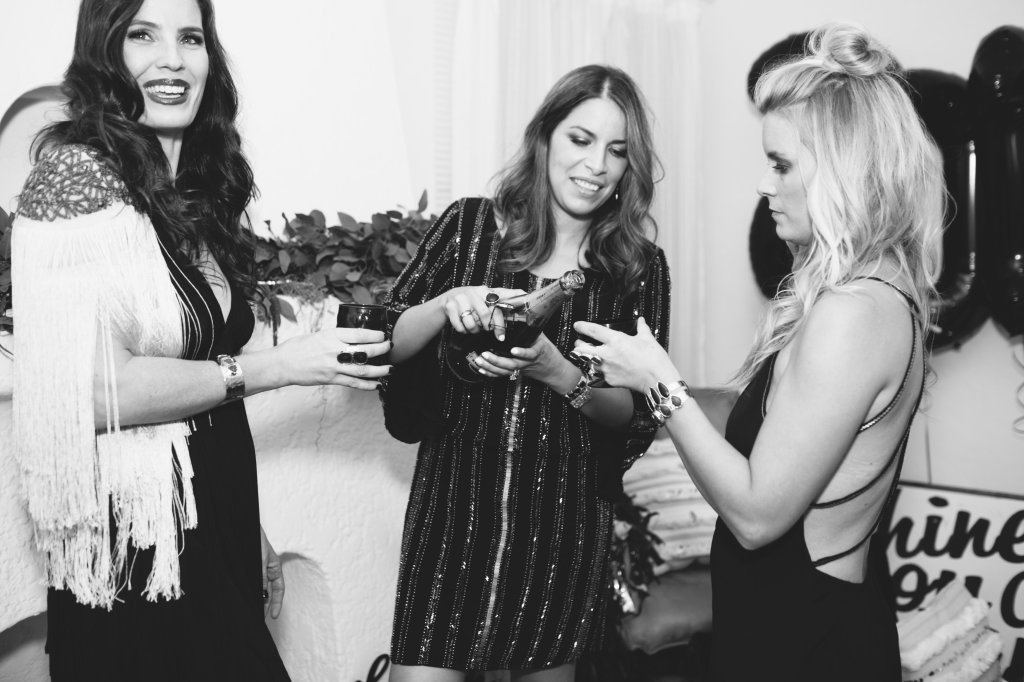 Cheers to lots of trouble ahead!!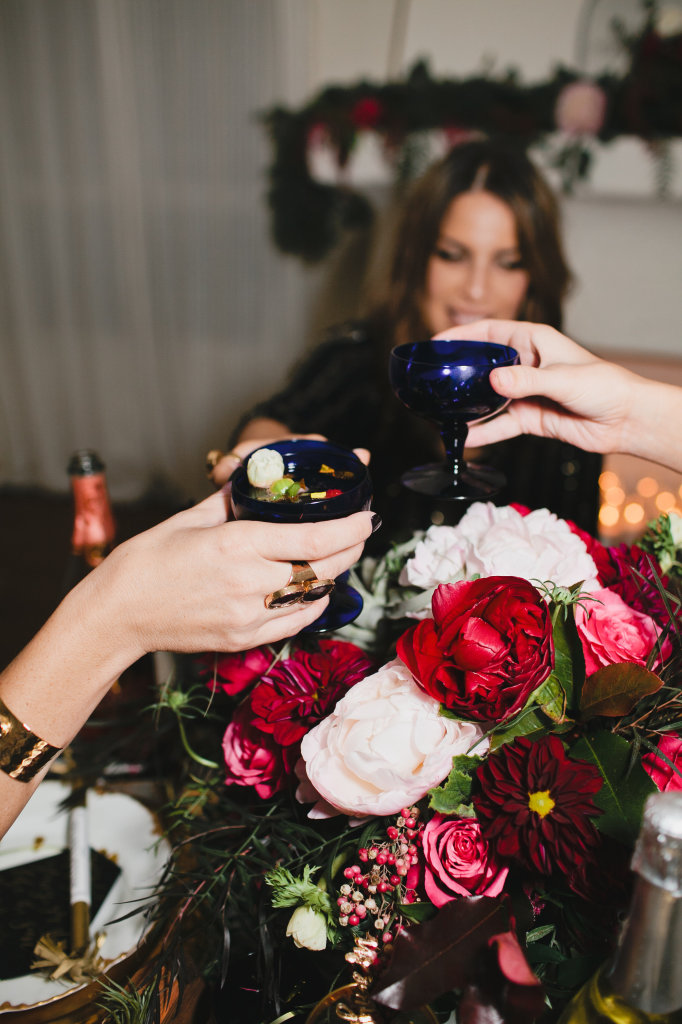 Of course we had to incorporate some crazy good accessories!  Thank you Love Tatum for always supplying us with drool worthy jewelry and we are pretty in love with these Whiting & Davis & Inge Christopher bags!!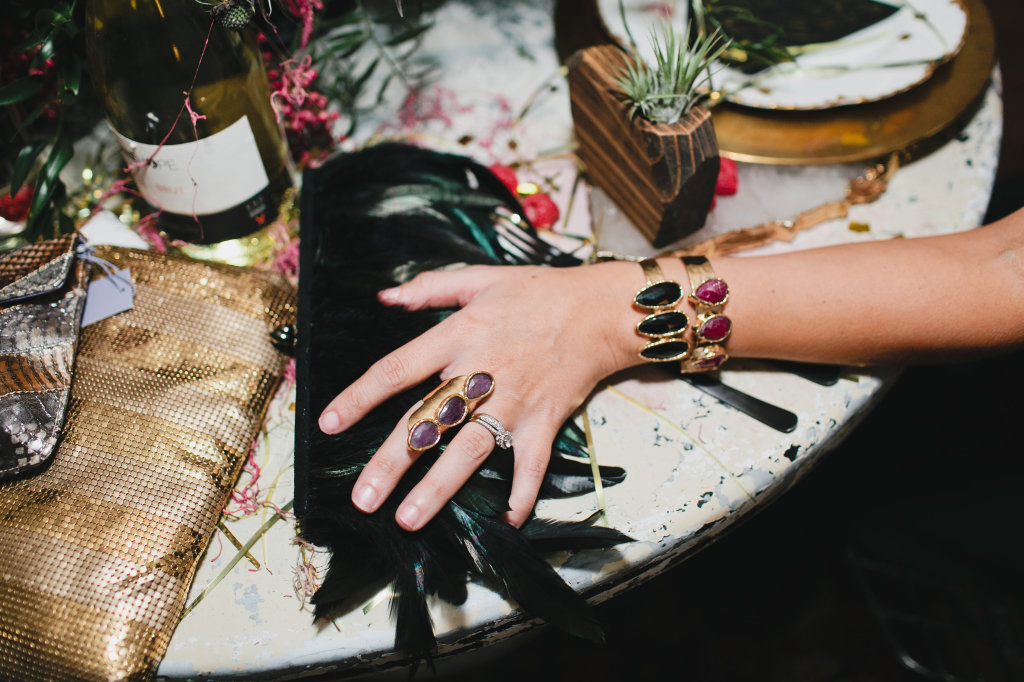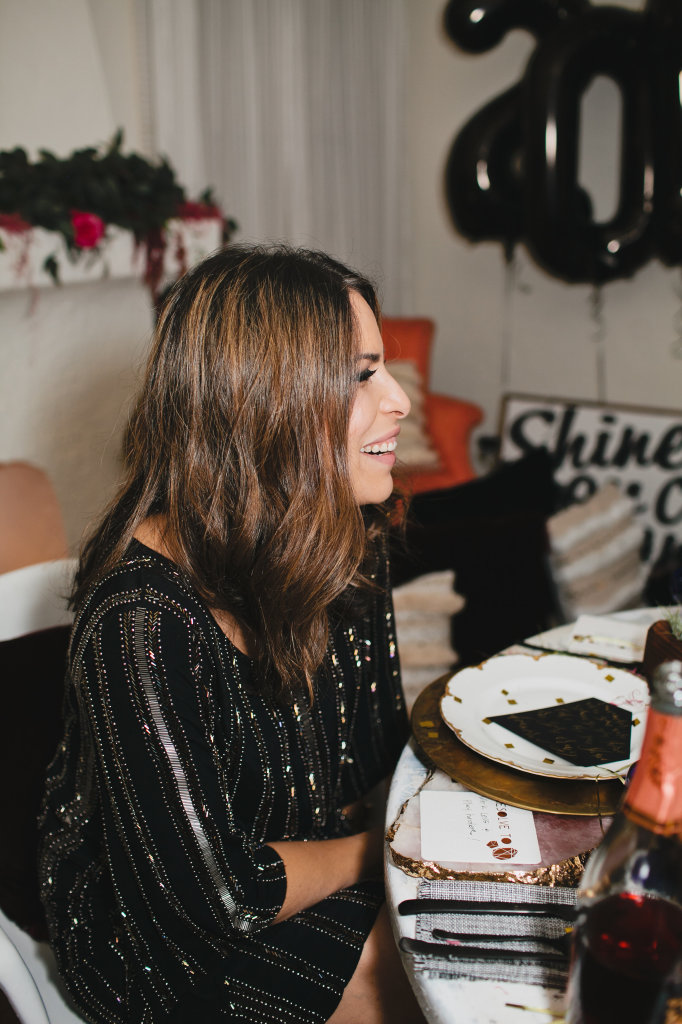 This is one resolution we should all make!!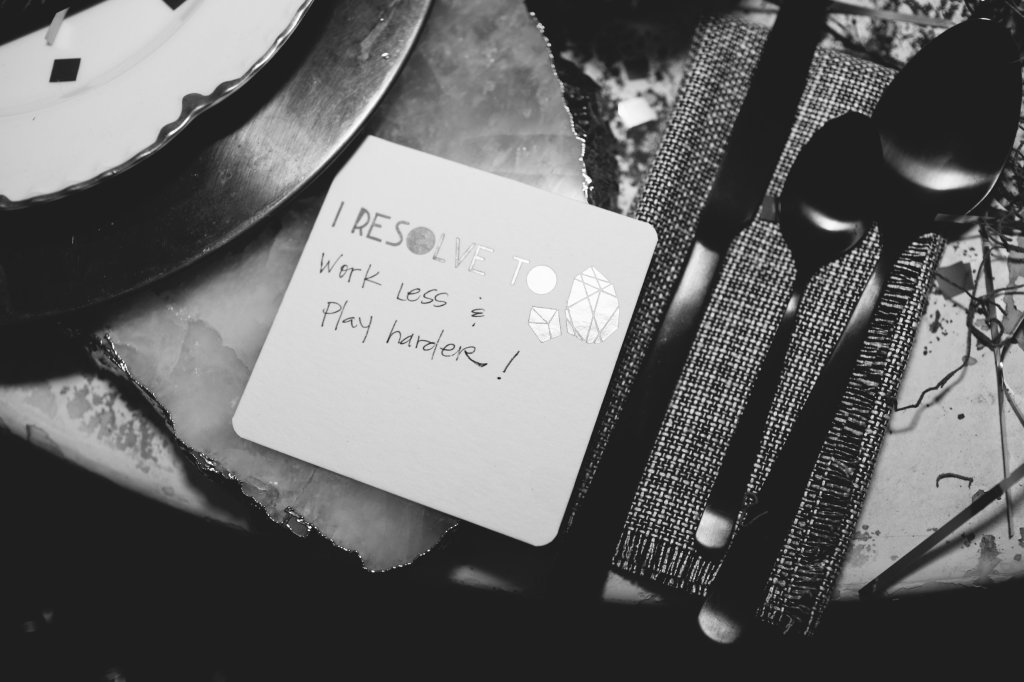 Now us ladies love a good meal and some good champs, but in our minds the night isn't complete without a GREAT dessert!
Sweet & Saucy really out did themselves with these delicious hand painted macarons and the to die for rock candy "geode" cupcakes! Now Gimme Some Sugar….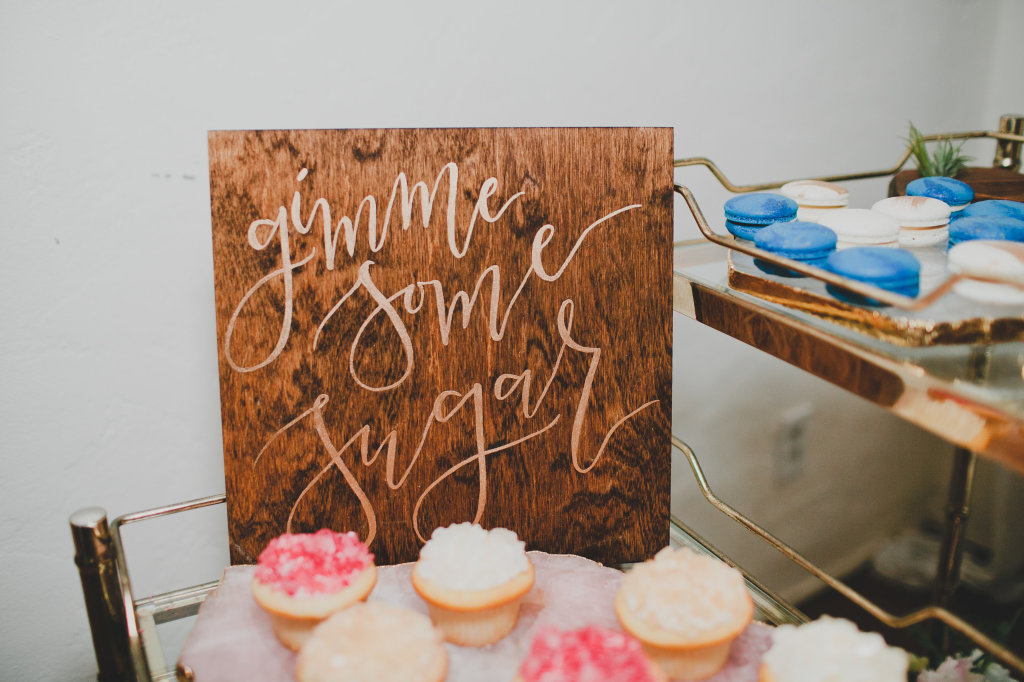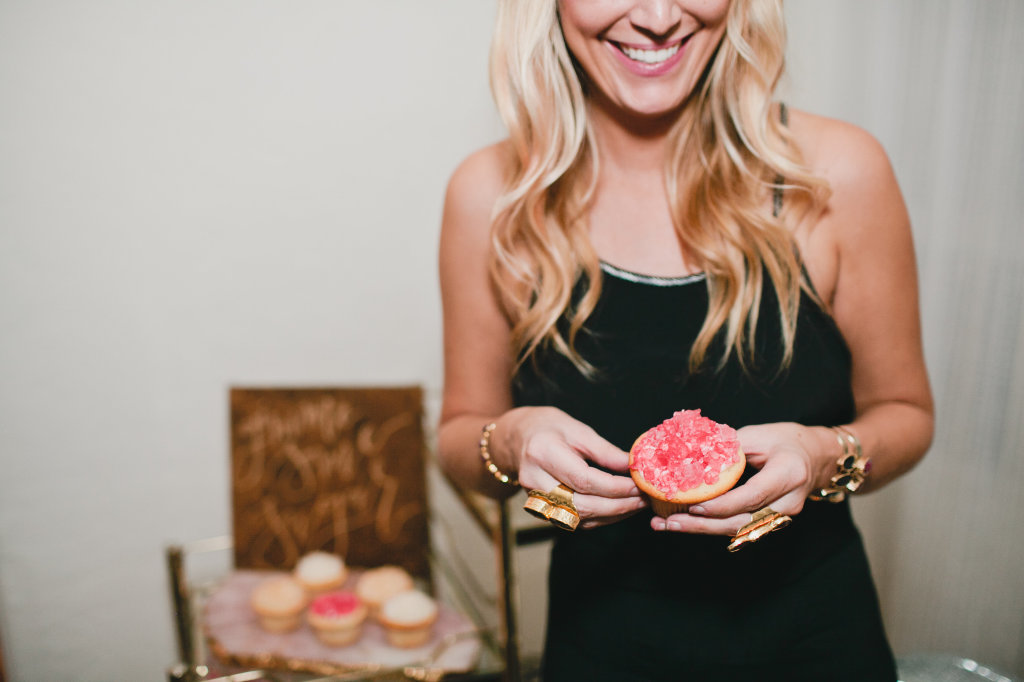 This vintage bar cart from Witty Rentals was so fun to play with and decorate, just add the insane geode slabs from Hostess Haven and the perfect signage by Twinke & Toast!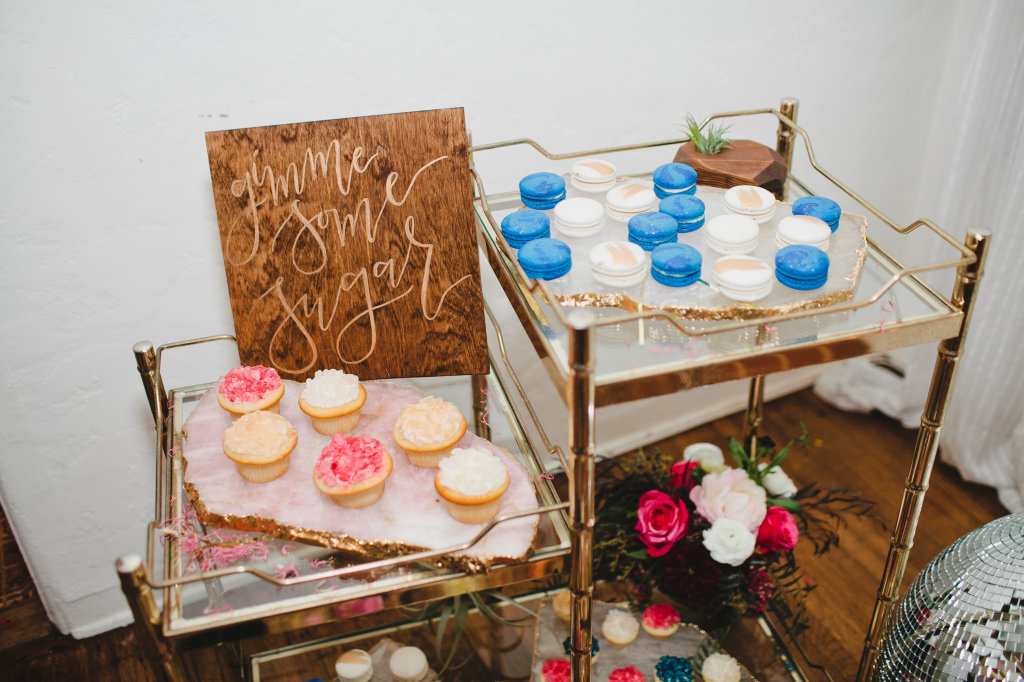 Oh, and whatever you do, don't forget the ginormous disco ball!!!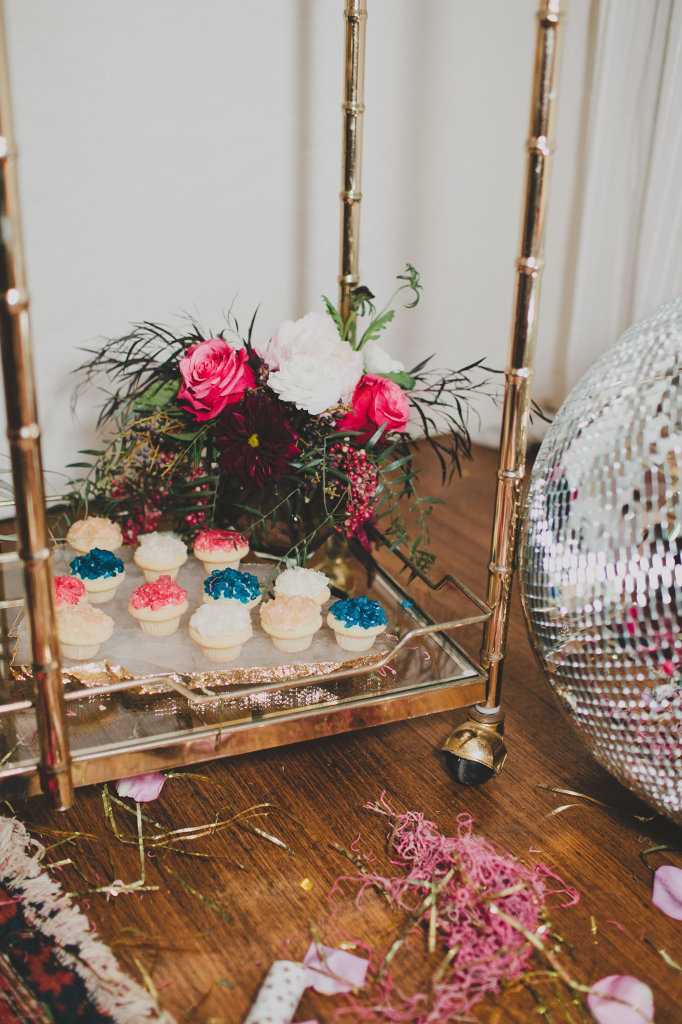 NYE is the best night to showcase those dance moves, right?!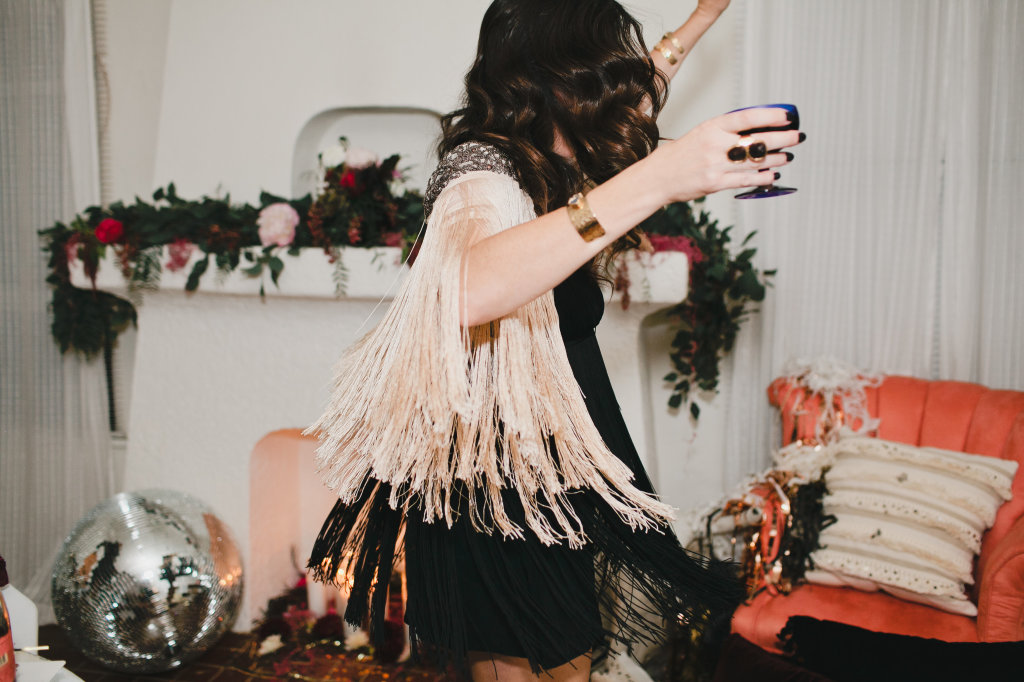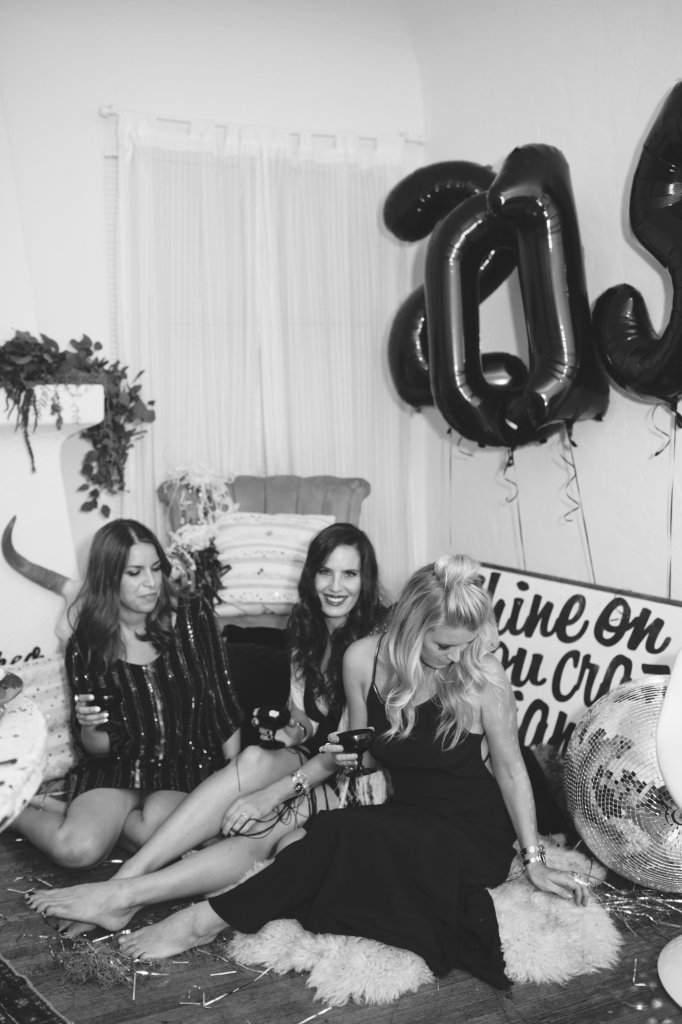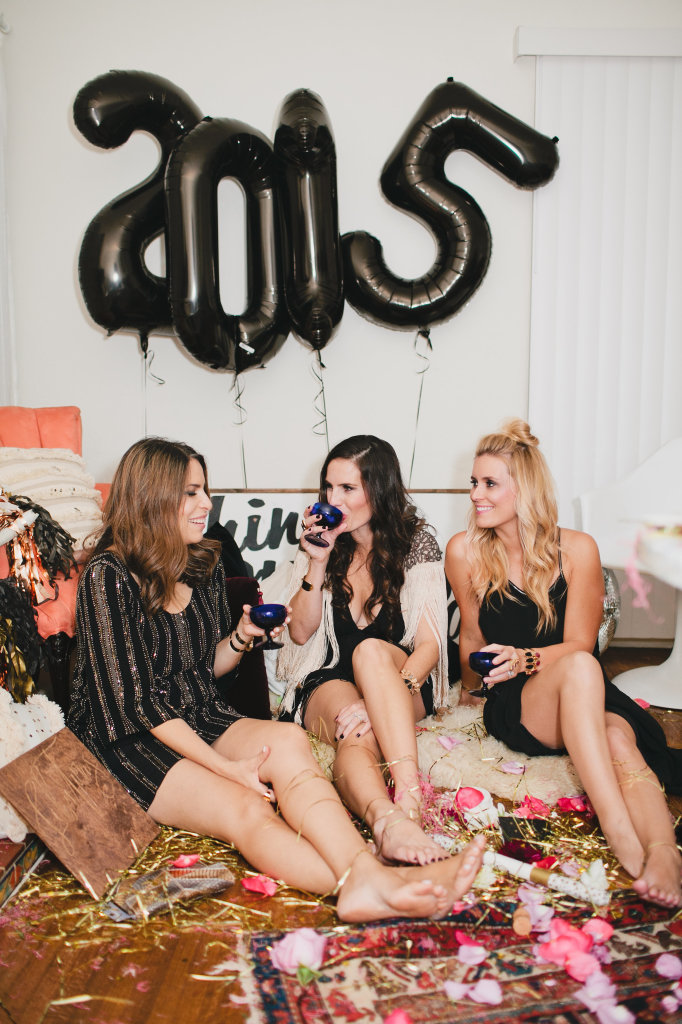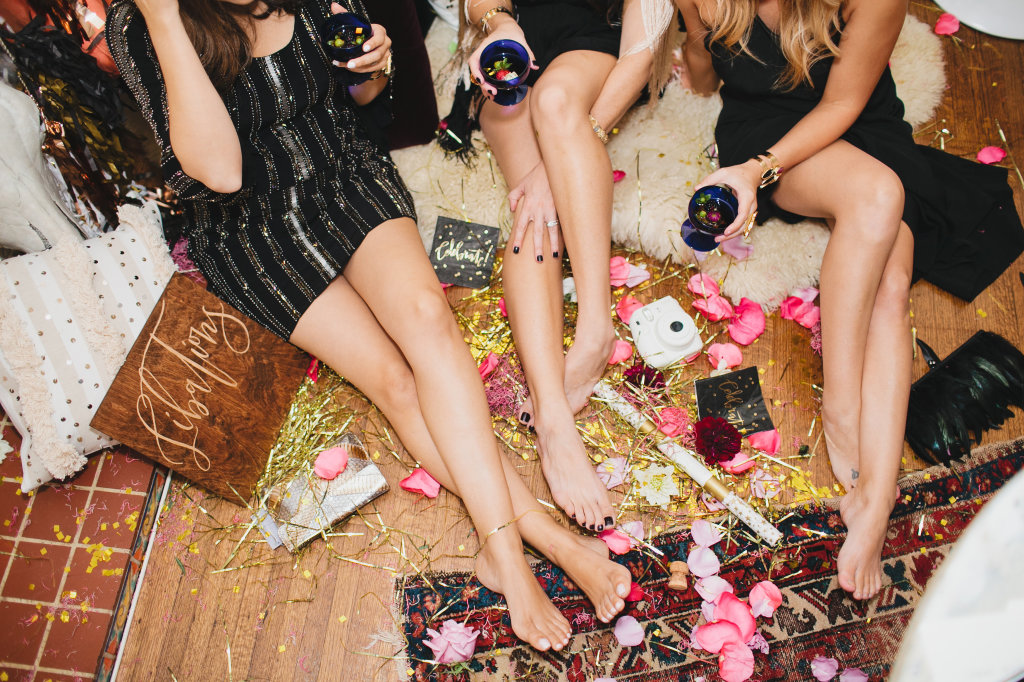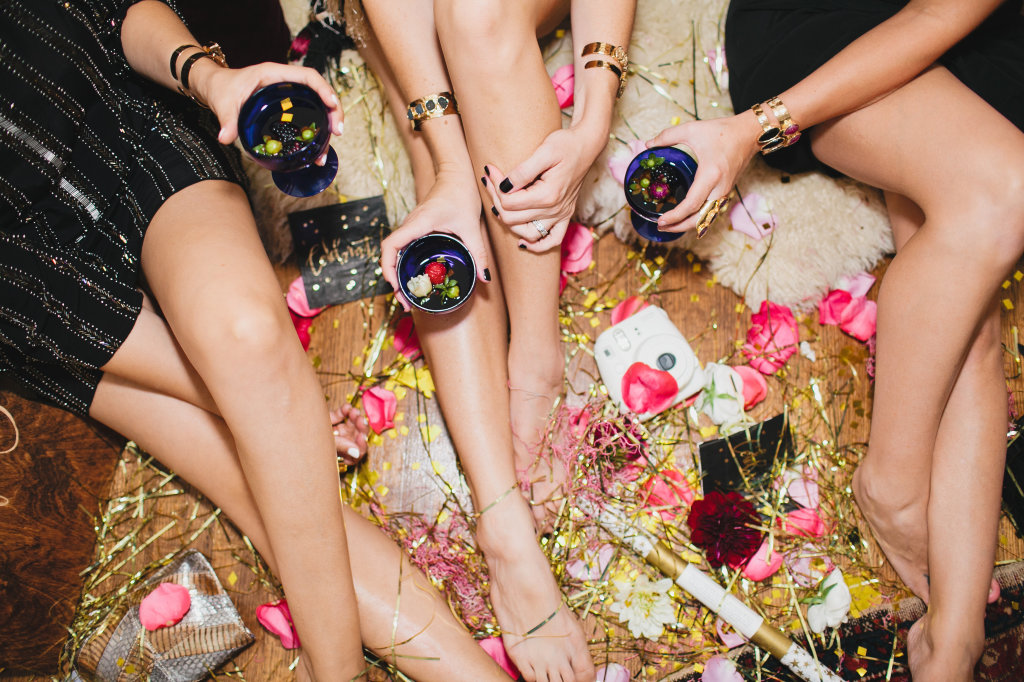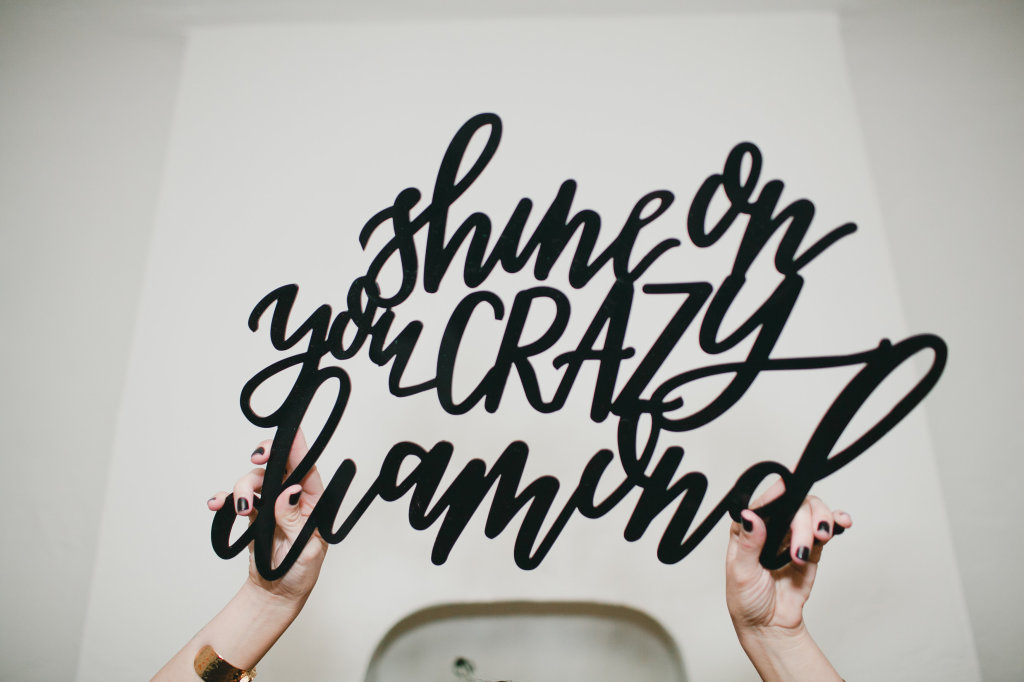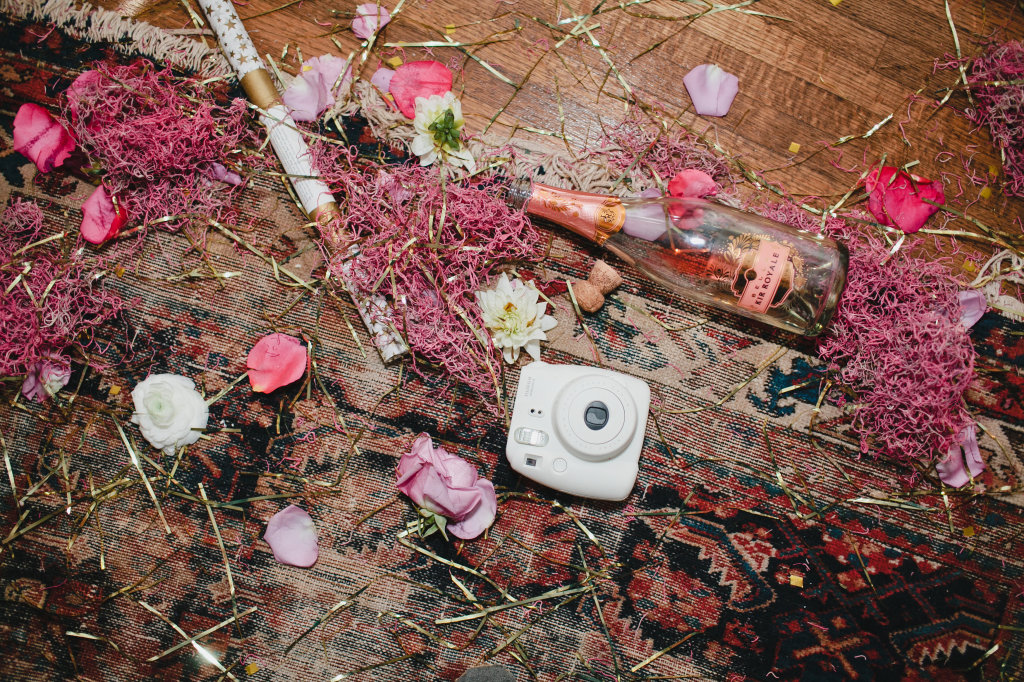 A beautiful messy floor!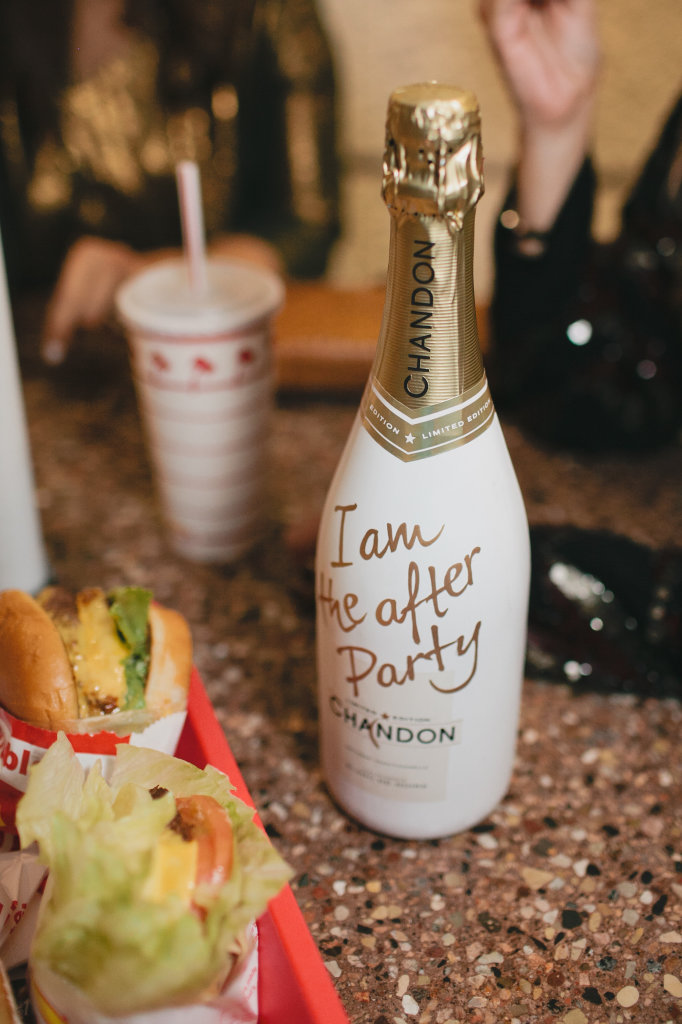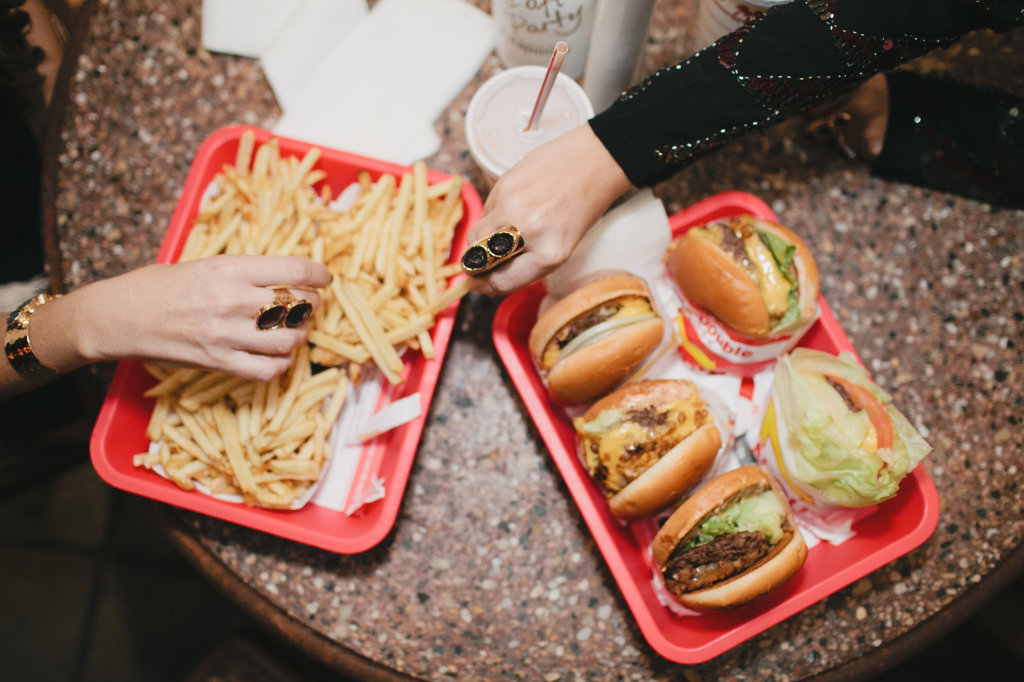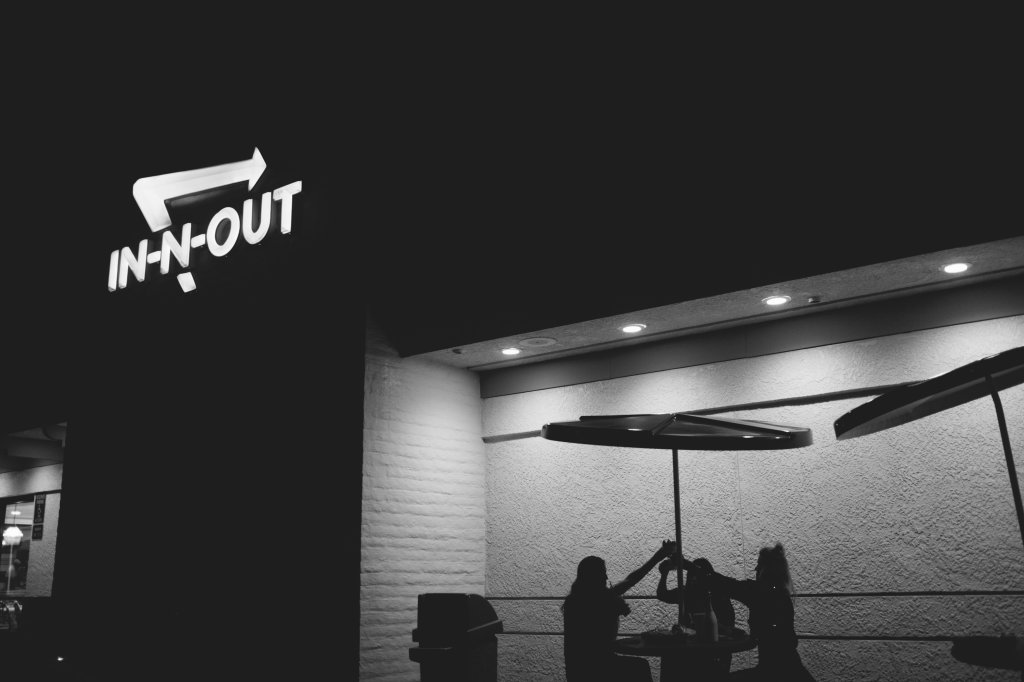 Ending your night at In and Out?!? Totally!!!
Don't forget your bottle of Chandon too!