10…9…8…7…6…5…4…3…2..1
Happy New Year!
Cue the confetti and bring on the bubbly!
No New Years's celebration is complete without close pals and some bubbly. Am I right?!? When it comes to picking out cocktails for the most glittery gold spectacular event of the year, there is only one main ingredient… the bubbly! Of course, we only use One Hope Wine Brut, and we have stocked up on all the gold glitter bottles we could get our little hands on. I like to keep it classic with the Champagne Cocktail that I renamed the Disco Flower Cocktail. It just way more fun to say. The Disco Flower Cocktail is super easy to make with only a couple ingredients. Who wants to spend all night mixing up cocktails, keep it simple and classic for NYE!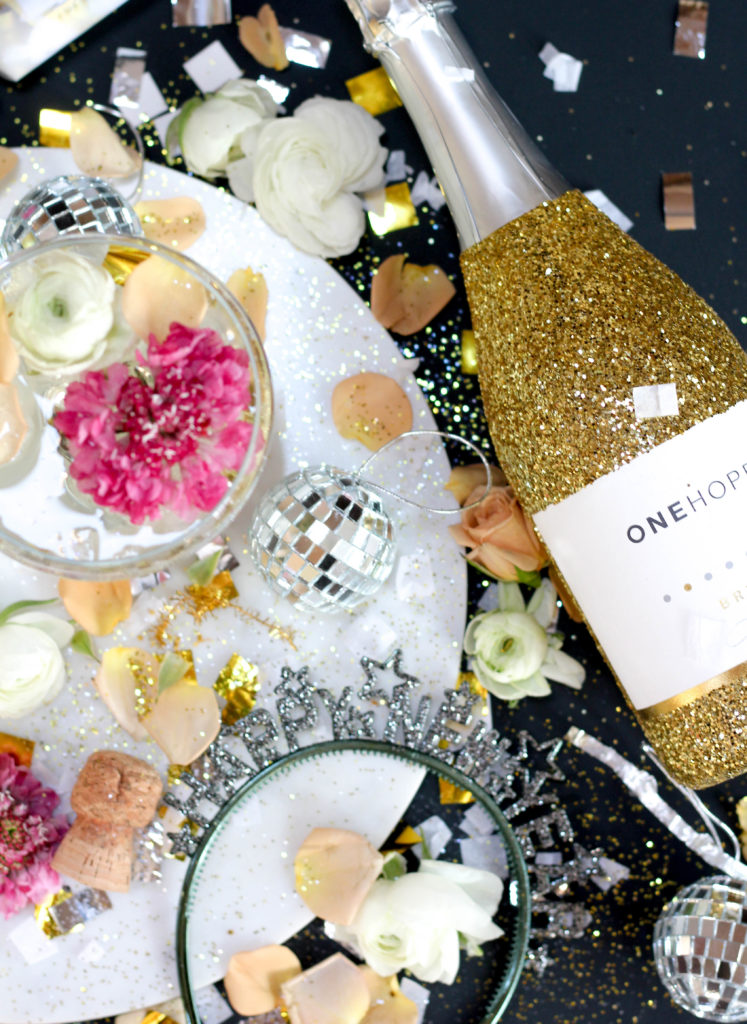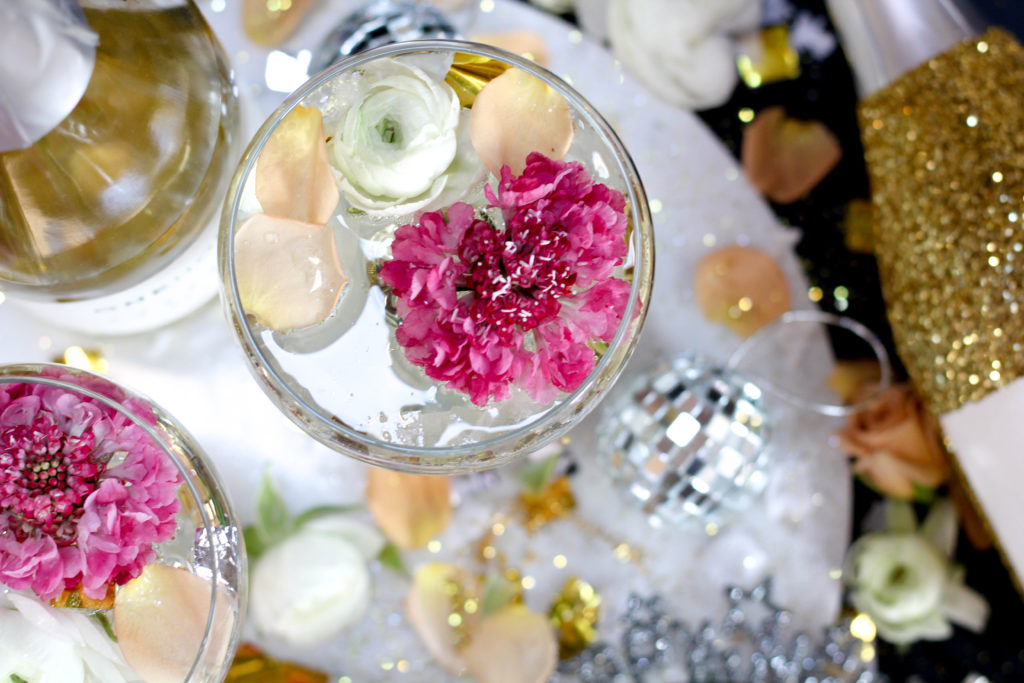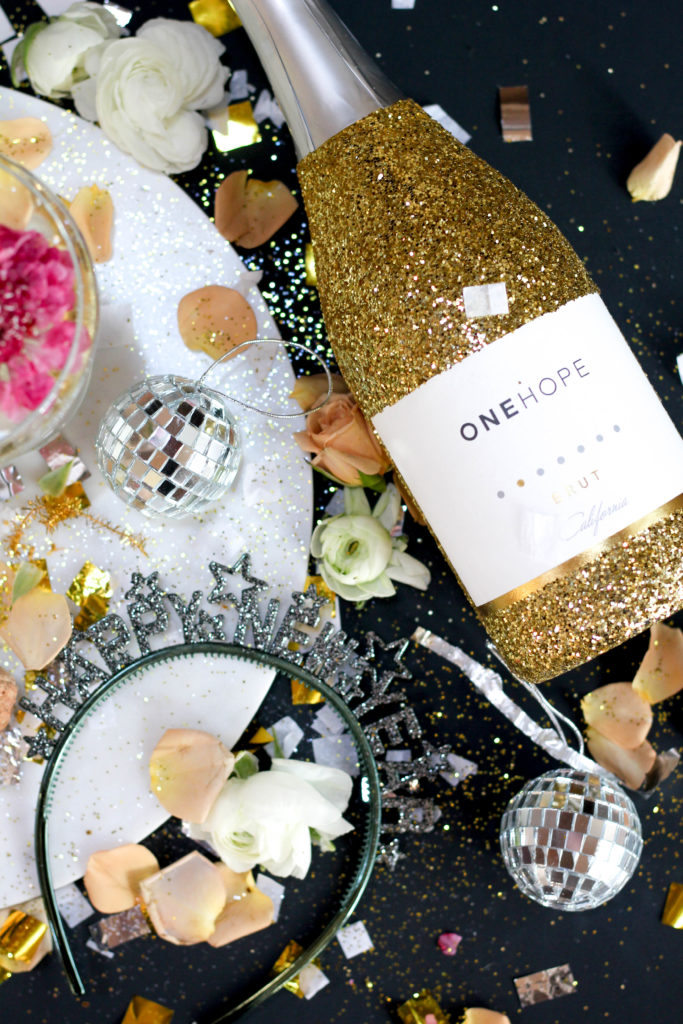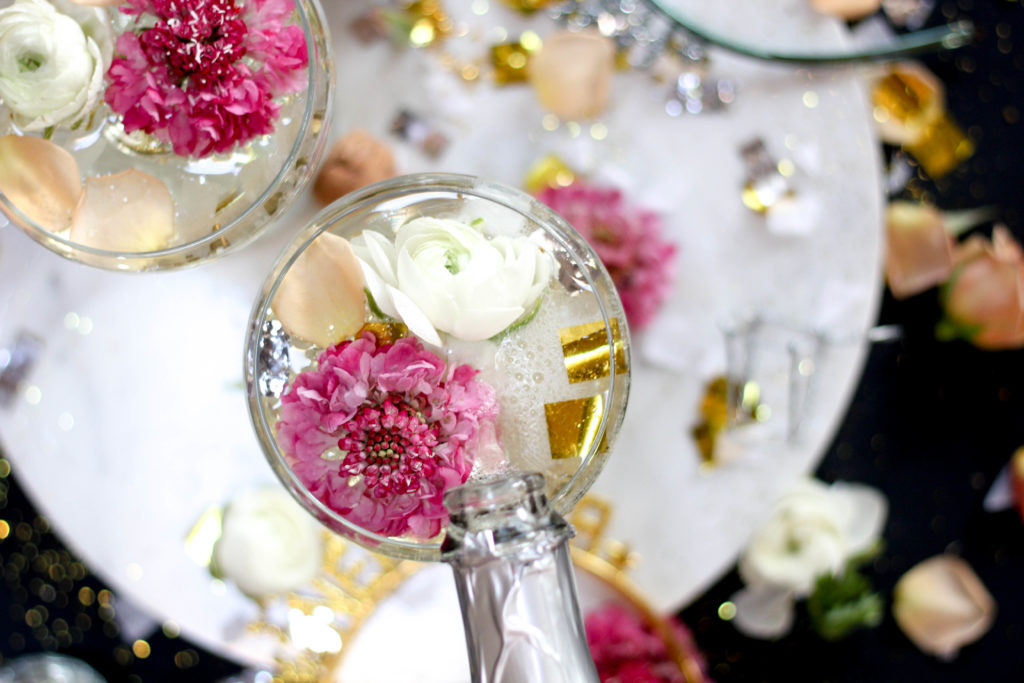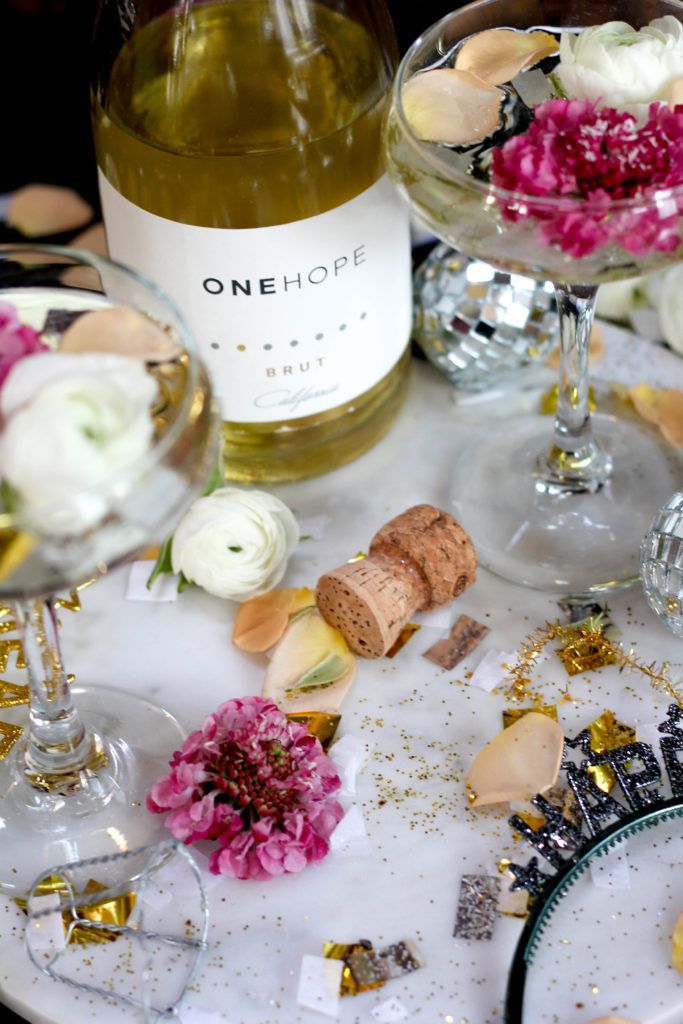 The Disco Flower Cocktail
Makes 1 cocktail
1 sugar cube
2 dashes Angostura bitters
One Hope Wine Brut Champagne
Sliced Fruit
Edible glitter
 Place a sugar cube into a Champagne coupe.
Add 2 dashes of Angostura bitters to the sugar cube.
Fill glass with Champagne.
Garnish with a sliced fruit and LOTS and LOTs of edible glitter and flowers. This is the Disco Flower Cocktail after all.
Happy New Year Friends!
Stay tuned tomorrow for more NYE inspiration!
xx
Abby