This week it's all about New Years Eve and how we can best prepare you for that night!  So today we partnered with Janel from Fiore Beauty who did all the amazing looks at our recent New Years Eve shoots this year including the brunch we featured on Monday here and our party we are featuring tomorrow so stay tuned for that beauty! I'm seriously in love with all of these looks, they are fresh, beautiful and a super class act!!
So here we go… we are starting with Hannah: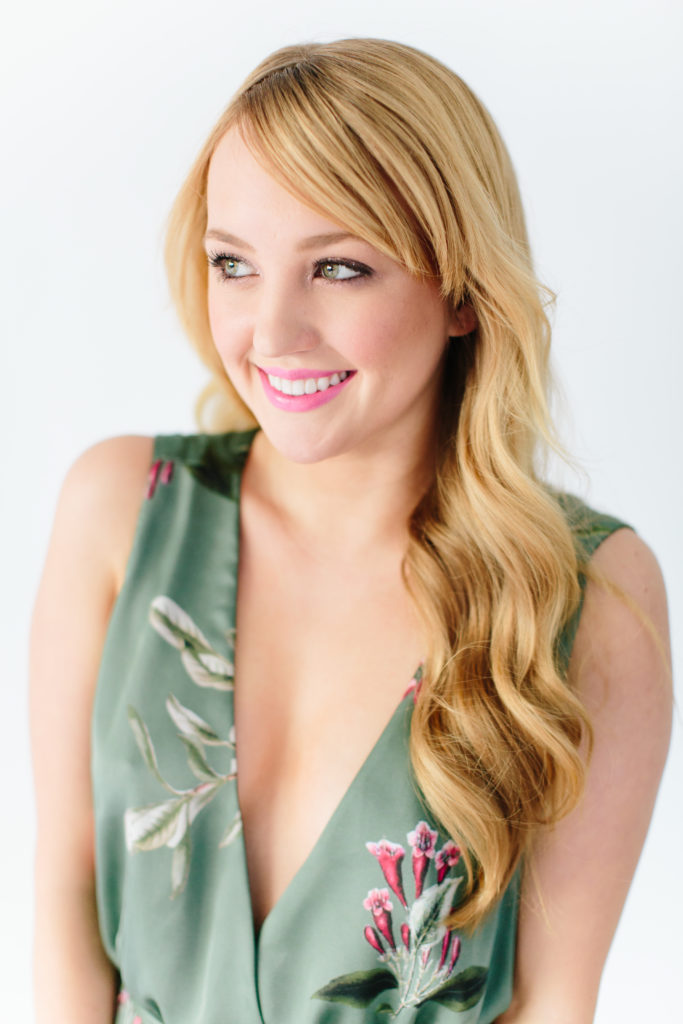 We decided to go with a bright pop on the lip and a fun glittery eye. This look will also work with a shimmer on the eye just make sure it's a soft color so it won't compete with the lip color. We chose bright pink to highlight the soft blonde in her hair. We also used a soft pink glitter to accent her green eyes. New Year's Eve makeup doesn't always have to be dark and smokey. This is a fresh look that still says you're ready to party!!!!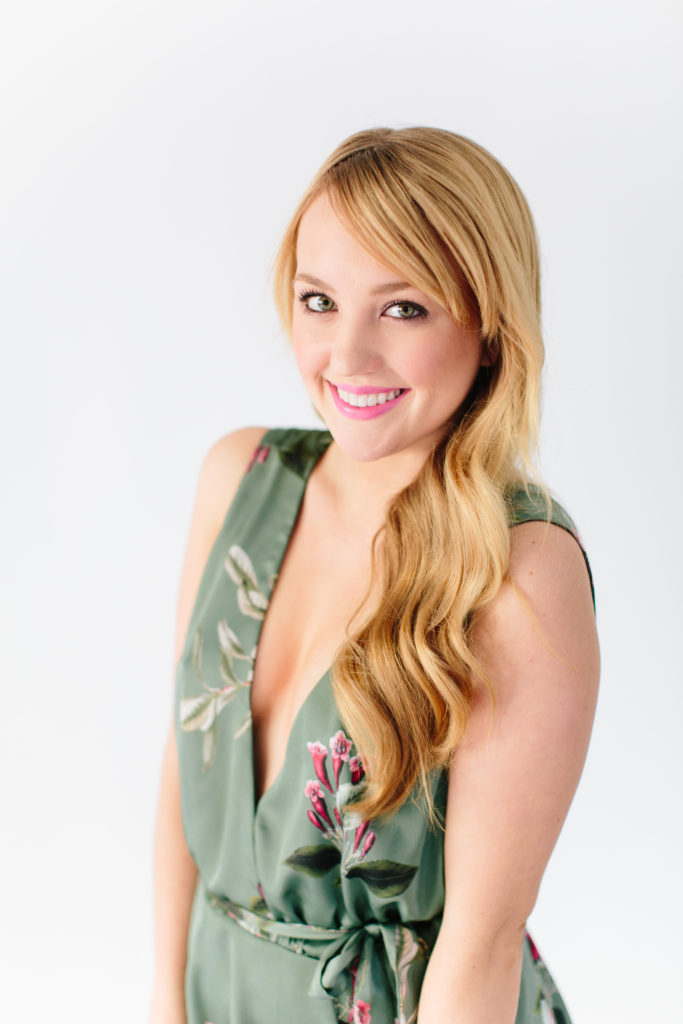 Next up is Jen: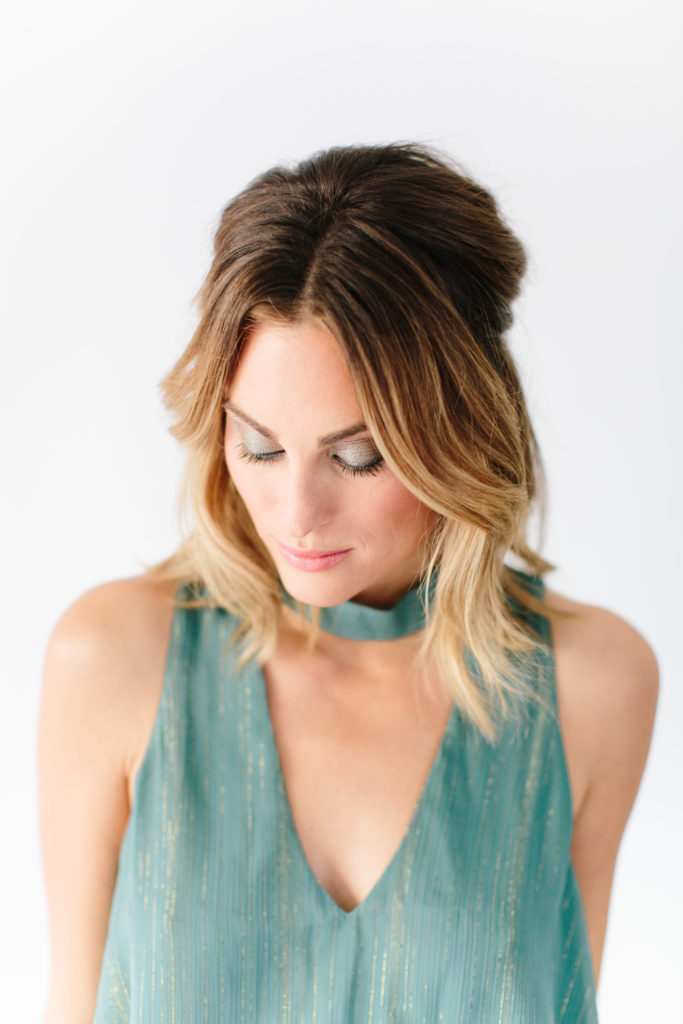 For the next look Jen was wearing a beautiful green top so we used a cream/liquid silver shadow on her lid and dusted a mint powder over it. We wanted it to match and it looked fab!!! For her lips we used a soft peachy tone. Again using color to brighten instead of dark tones is always a great way to have long lasting selfie ready NYE makeup!!!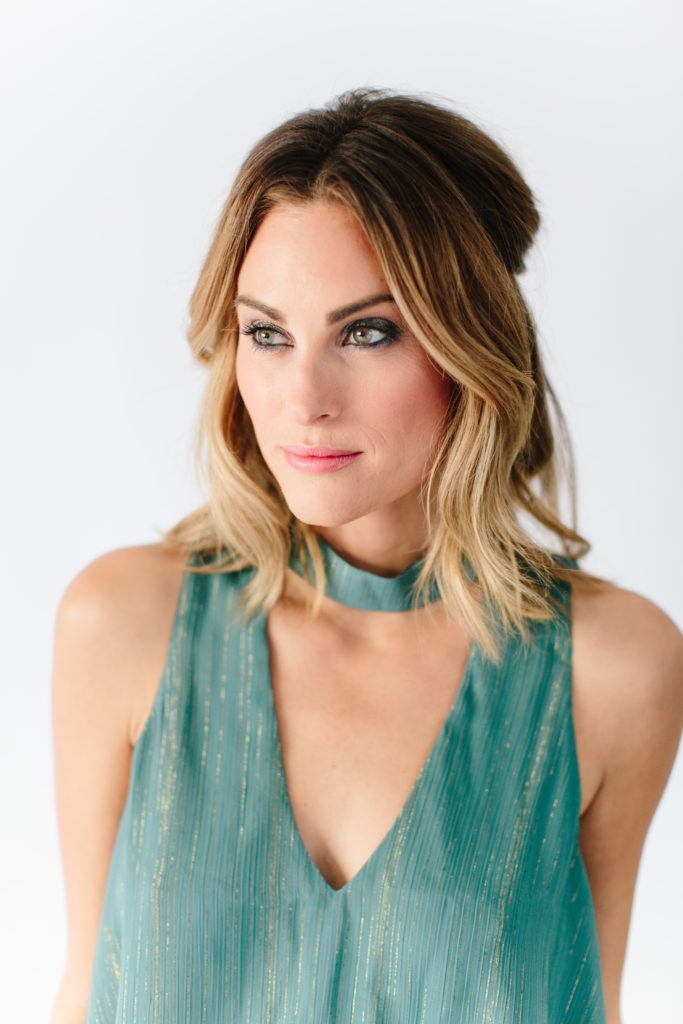 Now we have Hannah:
We chose a brown smokey bronze eye and a pale pink lip.  Building depth on the lid with a dark brown shadow stick and then layering bronze shadow on top…it really emphasized her blue eyes, adding just the right amount of drama!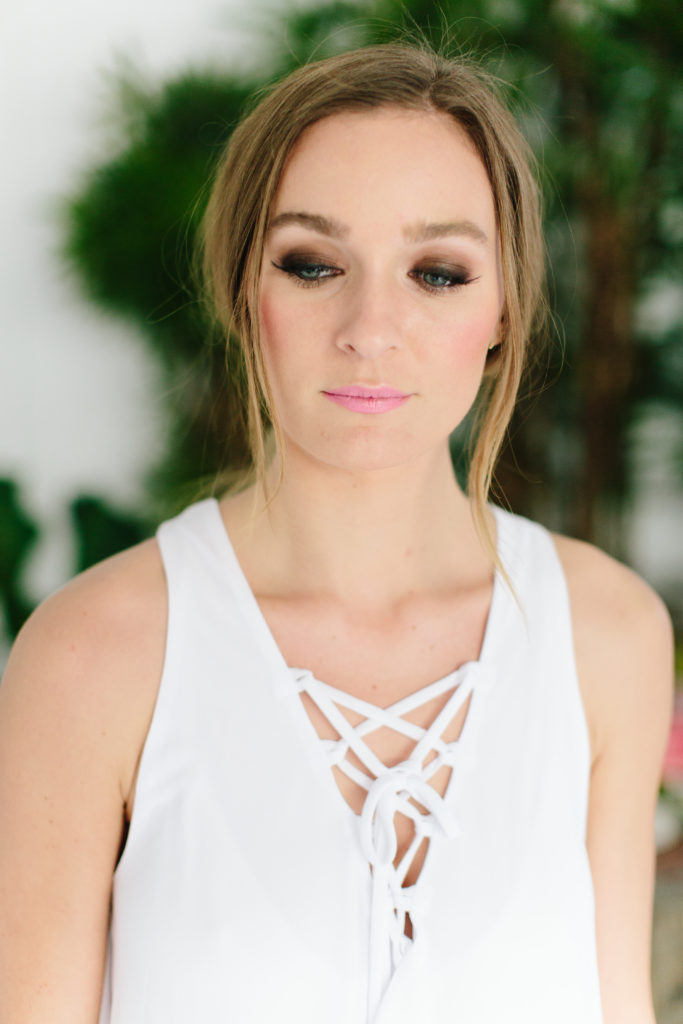 And the lovely Janel herself: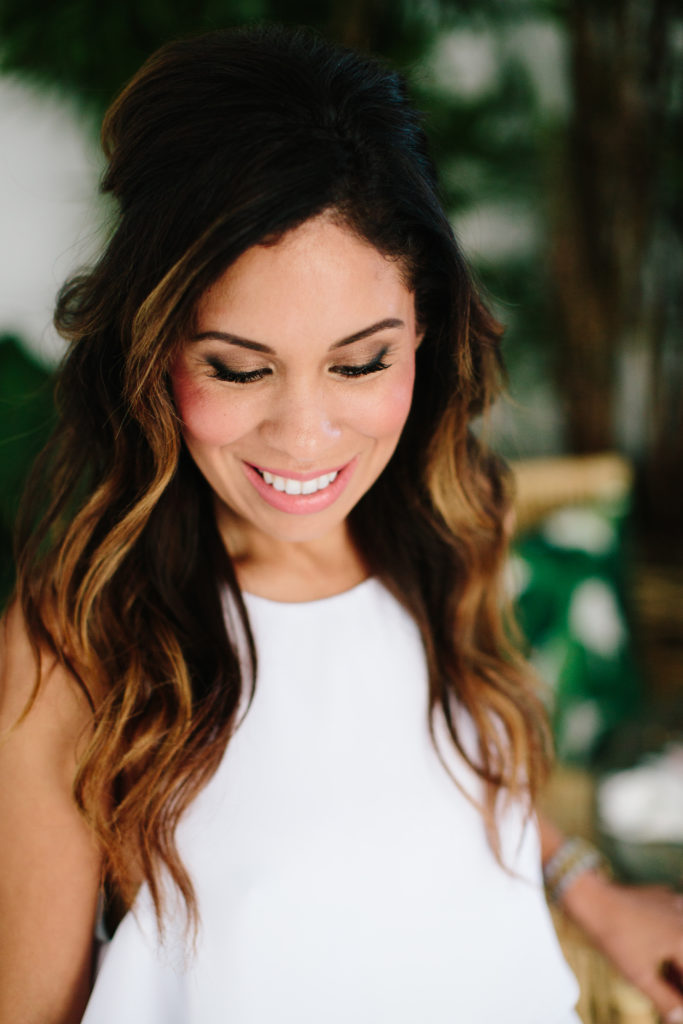 Janel has almond shaped eyes so we did a smokey eye that was darker on the outside corners and more golden on the inside lids to really brighten and accent the eyes.  A peachy nude lip brought everything together to keep it looking fresh.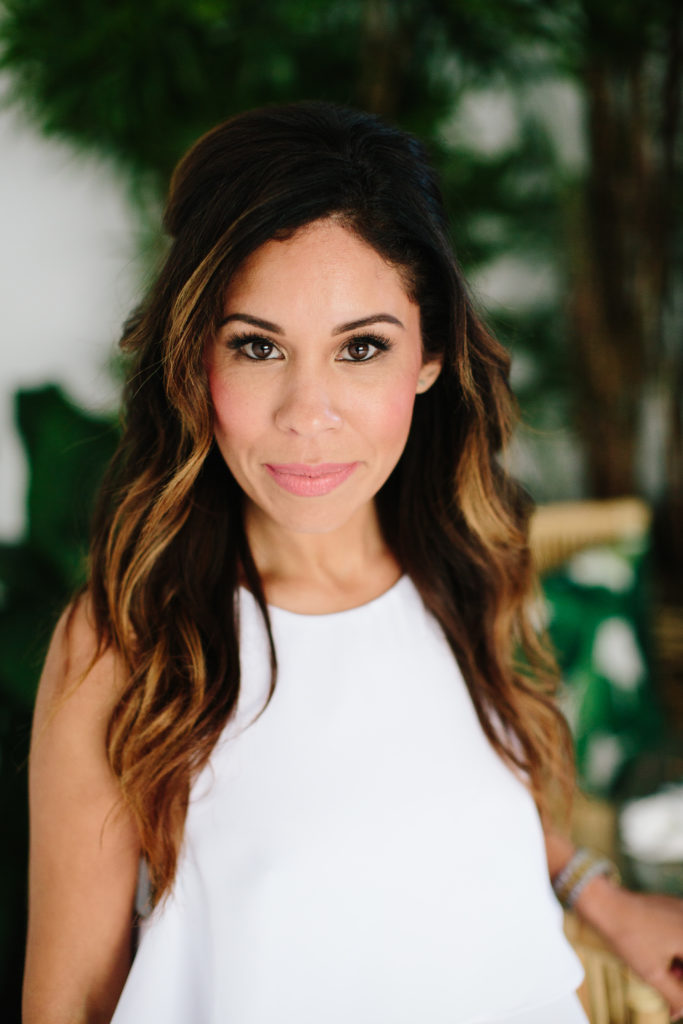 And here is Abby: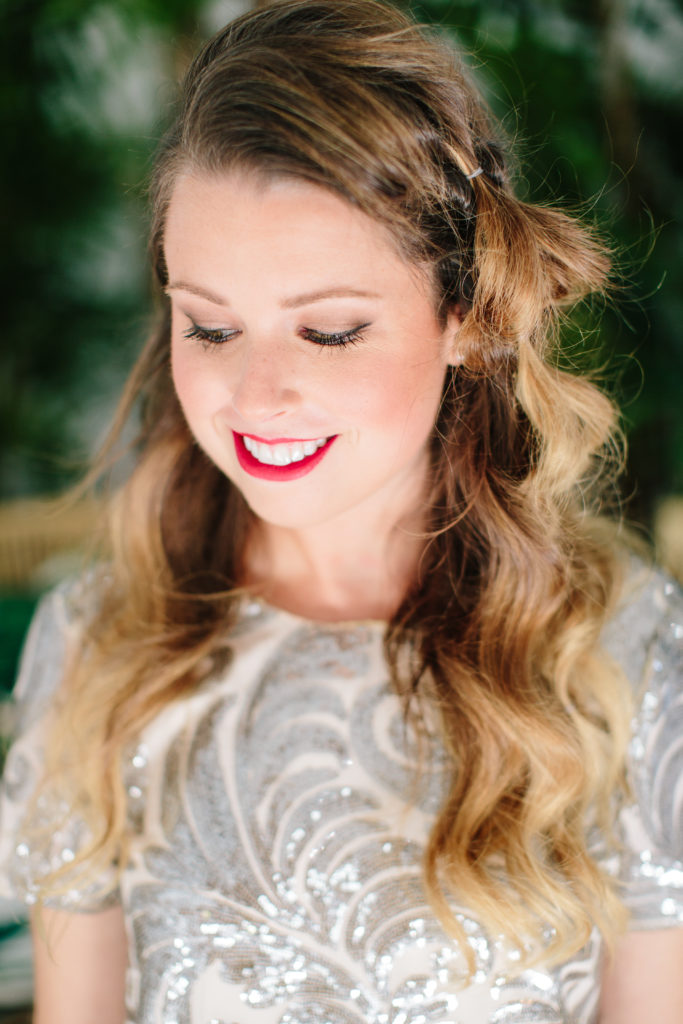 We wanted to give her a holiday, classic red lip.  Mysterious Red Velvet Matte Pencil (Nars) was the perfect red for her skin tone and since it's matte, minimal upkeep is needed all through the night.  Perfect for that NYE kiss!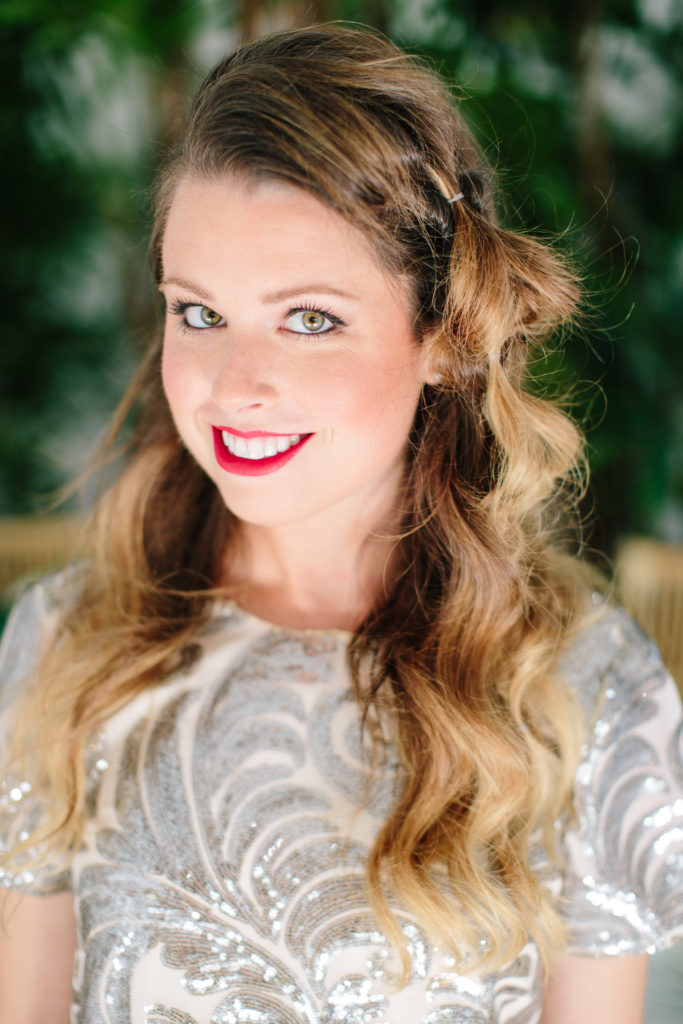 These looks are gorgeous, and thank you so much Janel at Fiore Beauty!! We definitely have our picks that we will be sporting in a few days.
Adios 2016, and we can't wait to see what 2017 brings!!
Love, love, love New Years eve!!
xx Leah