Oh my gourd have we got a good one for you today! We have entered our Thanksgiving era this year and we are ready!!! Thanksgiving is such a great holiday, all of the food and the pretty Fall decor! Also, it's THE entertaining holiday so it's definitely one of our favorites. We went with a gourd themed tablescape for this one and used the prettiest green & neutral tones that I love so much. Check out all of this pretty, it will have you inspired for your own Thanksgiving table!
Photos by the talented Gabriela Gandara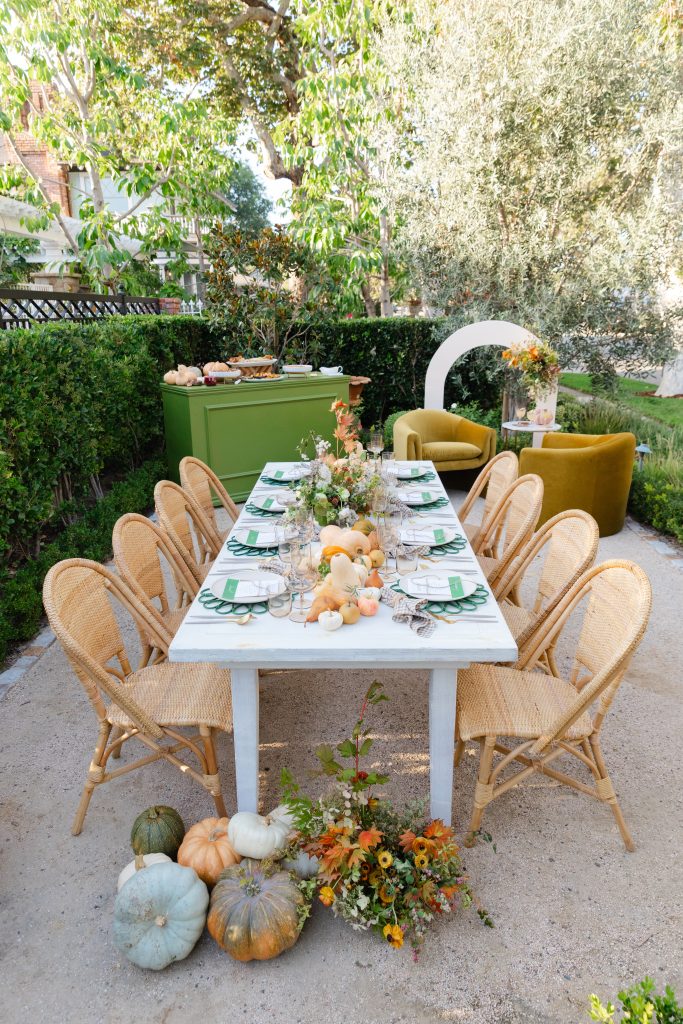 Only the prettiest invite by our gal Jessica Leigh Paperie! I love that pretty green hue and the way it pops! That burlap backing is so fun for Fall and we styled it with all the gourds and greenery we could find on a pretty Chasing Stone mat. Love, love, love!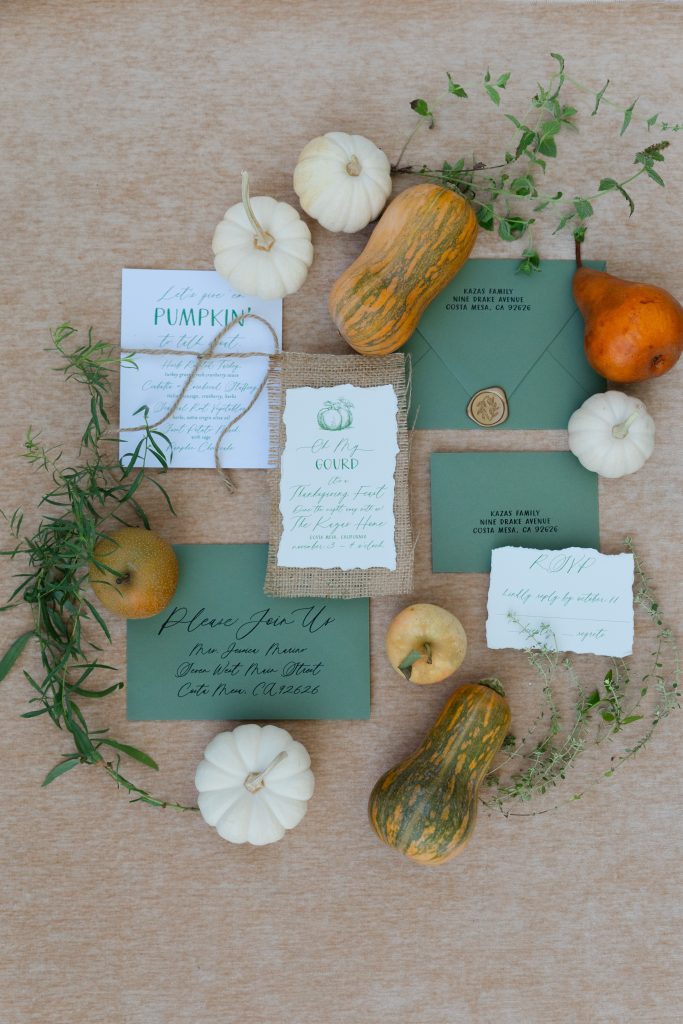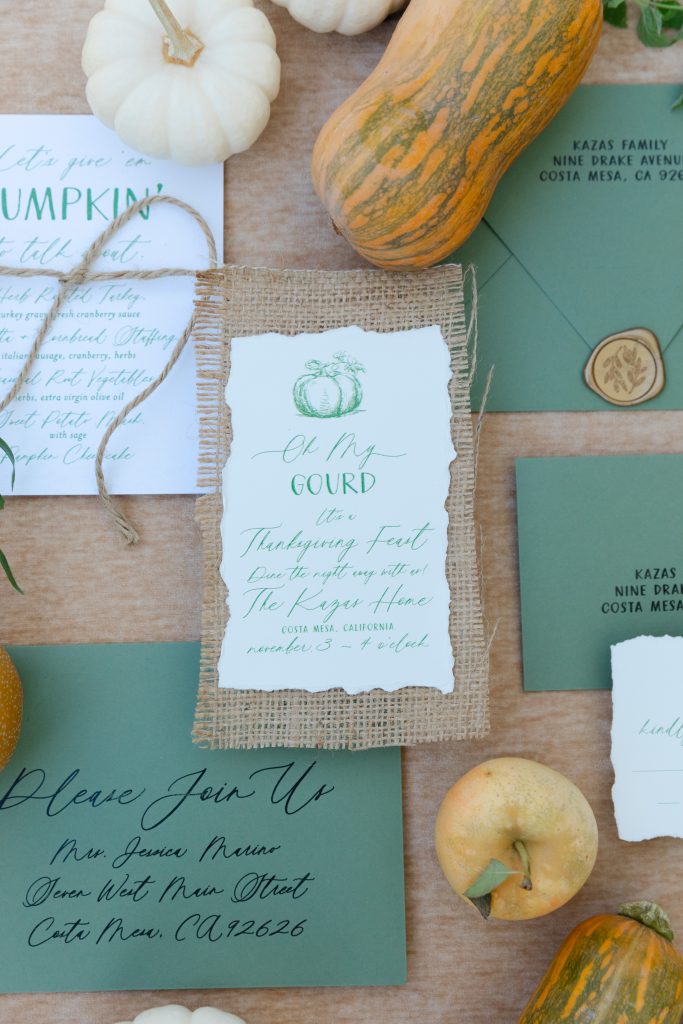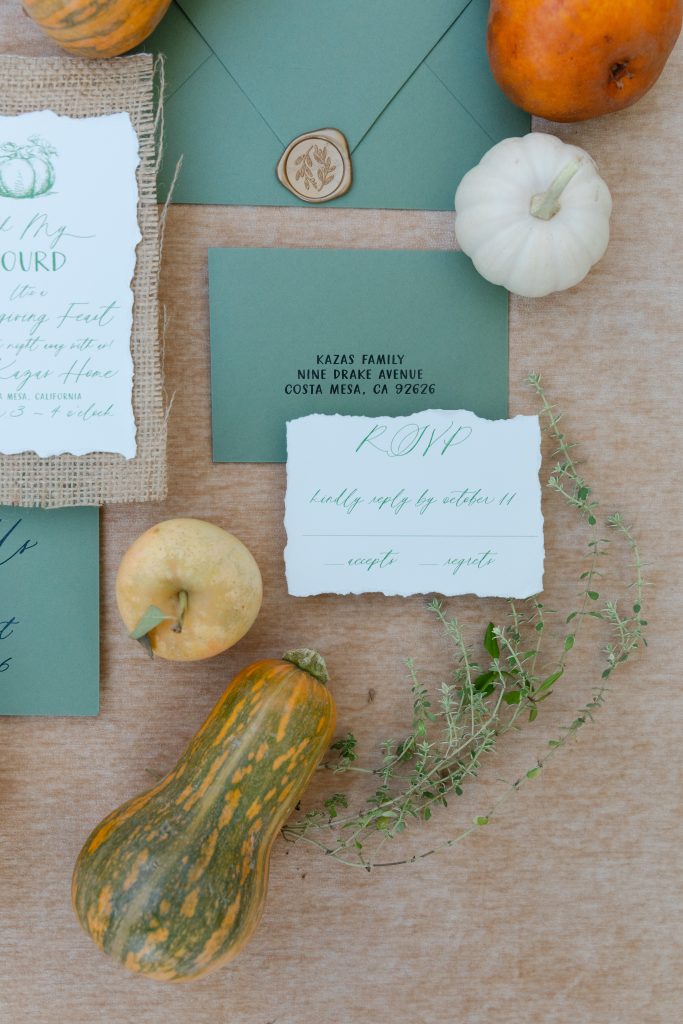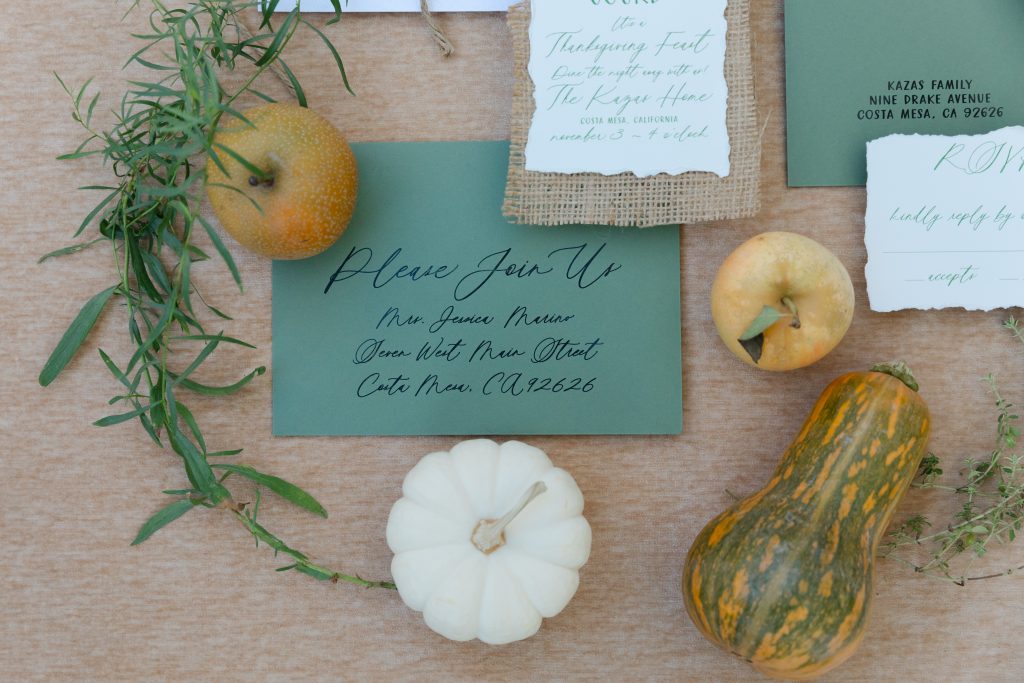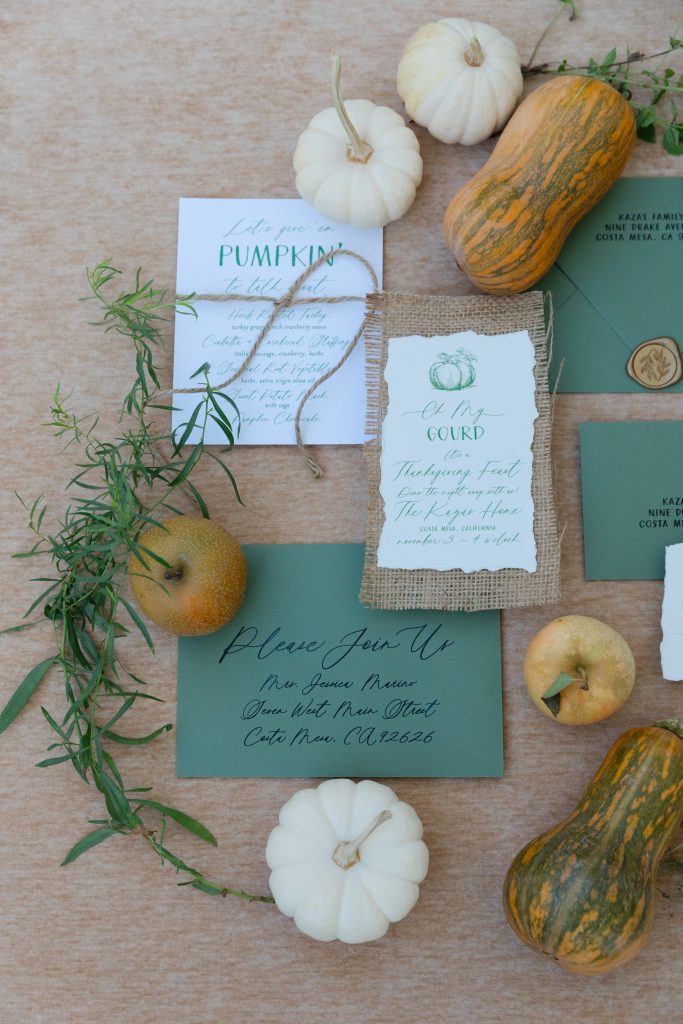 Onto our table! A whole lot of pretty!! An outdoor table is where it's at in Southern California and this spot is picture perfect! Sweet Salvage Rentals added her gorgeous table, chairs, bar, and mini lounge – oh and her front yard! Haha! That pretty and simple arch backdrop from Goldie Crew Creative was the perfect touch with Earth & Grace flowers adorning it. Just wait till we dive in more to the table…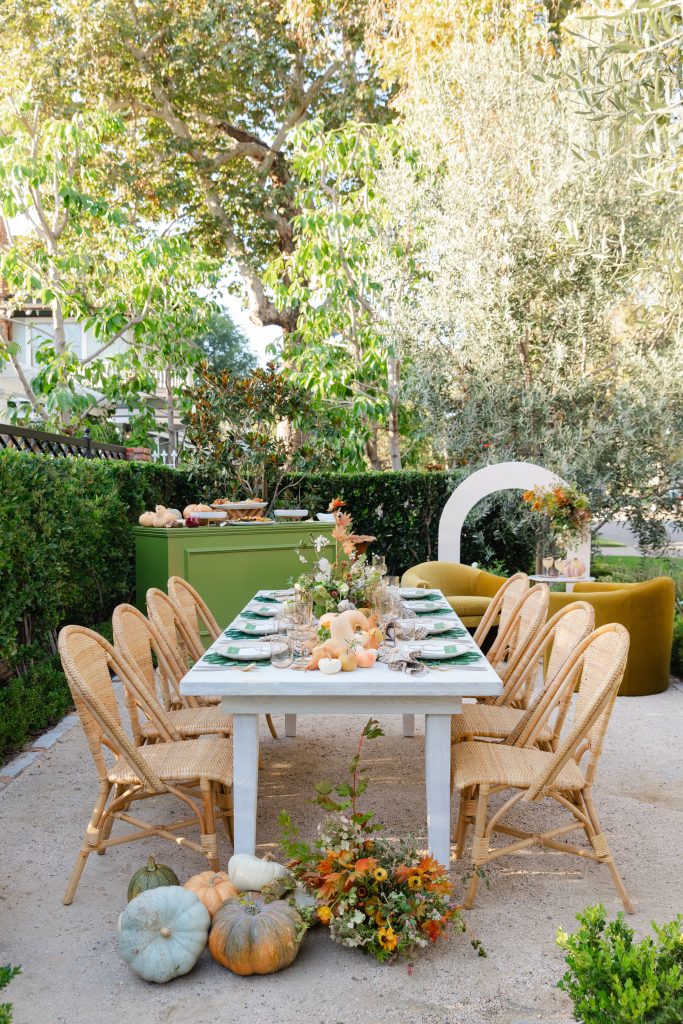 The sweetest Thanksgiving place setting! Our friends at Catalog Atelier have such gorgeous tabletop items, I had so much fun playing with their goodies for this one! The checkered napkins, green rattan chargers, tan glassware & flatware – need I say more?! Of course Jessica Leigh Paperie's details make it even cuter…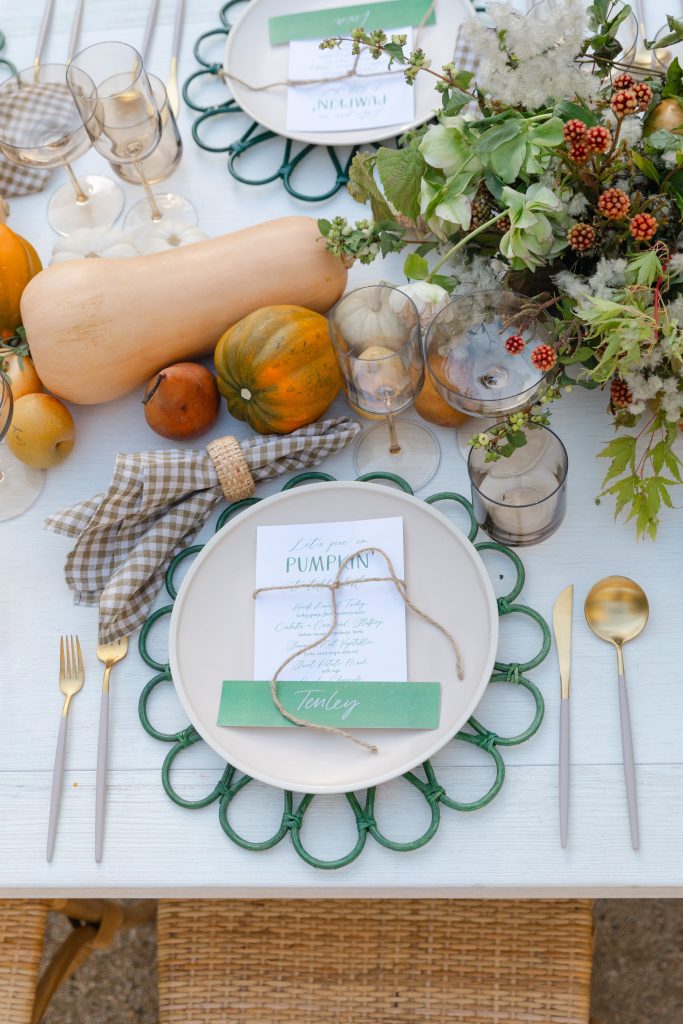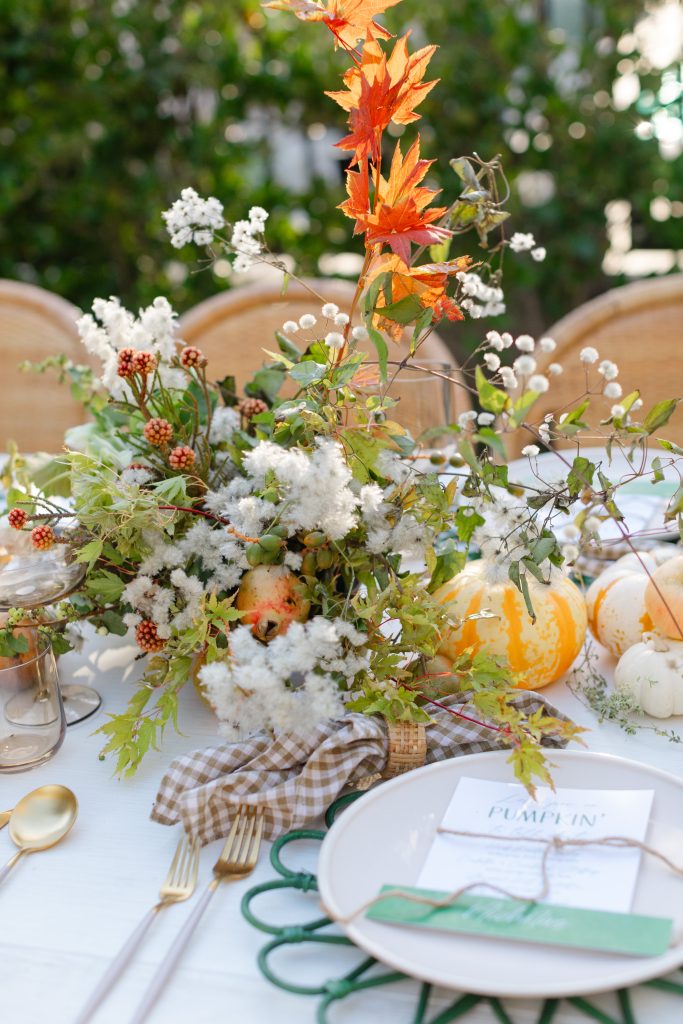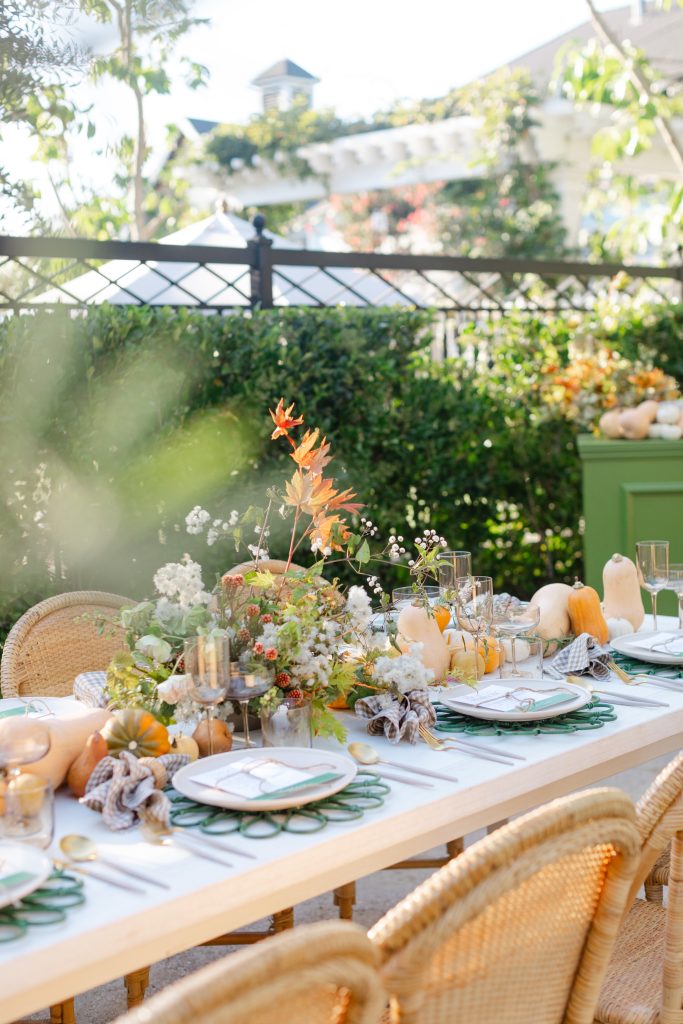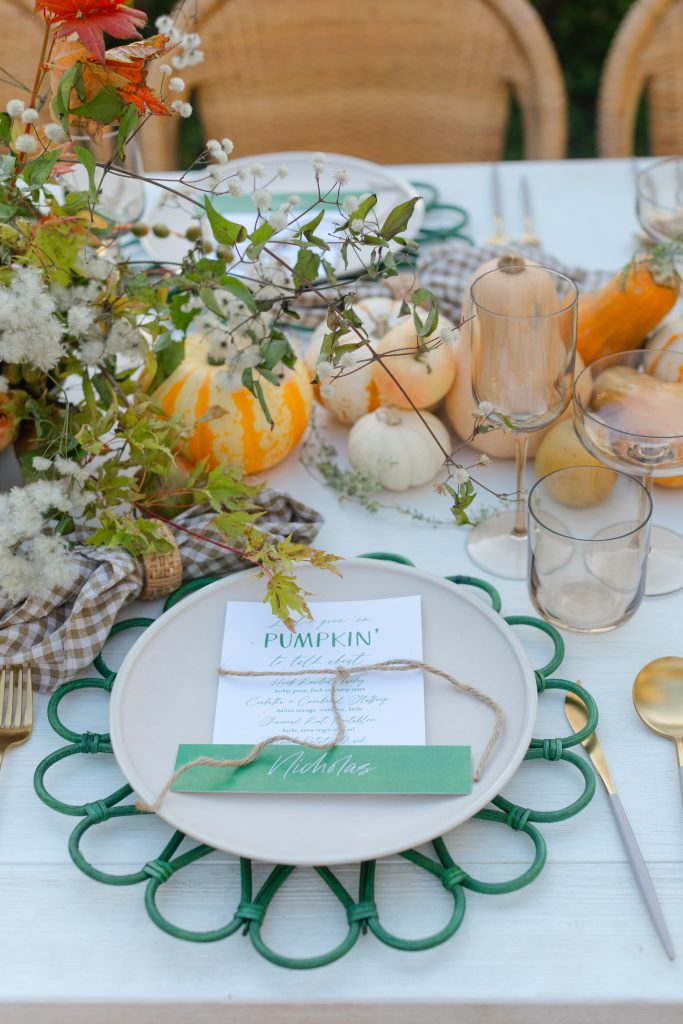 More gorgeous floral arrangements from Earth & Grace! We had one center piece then added gourds to line the entire table. Greenery was added through-out and it looked so so lovely!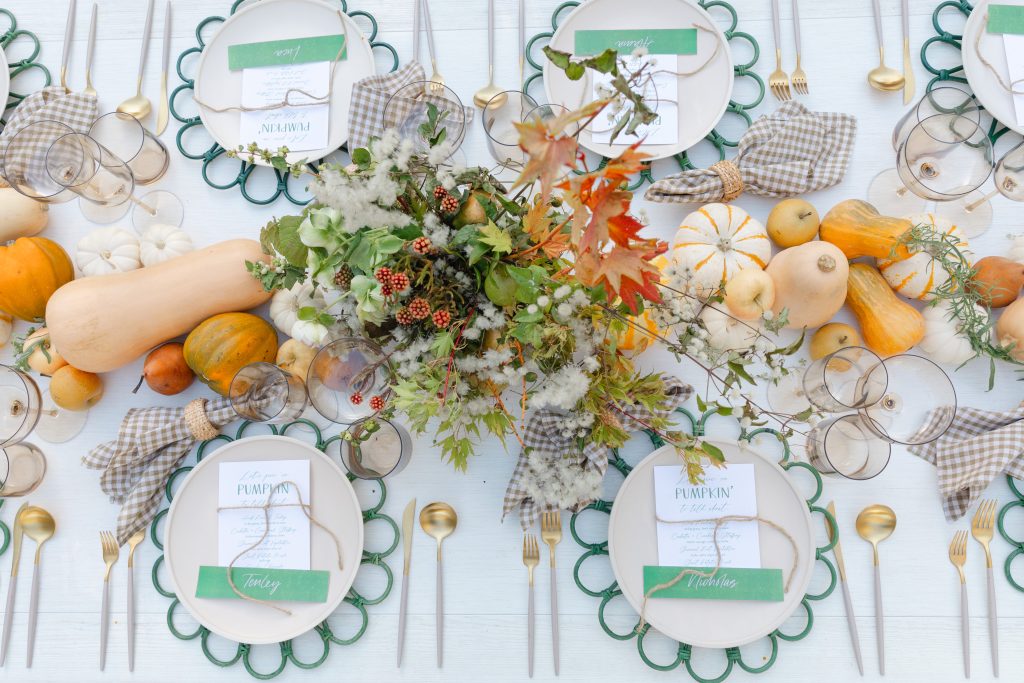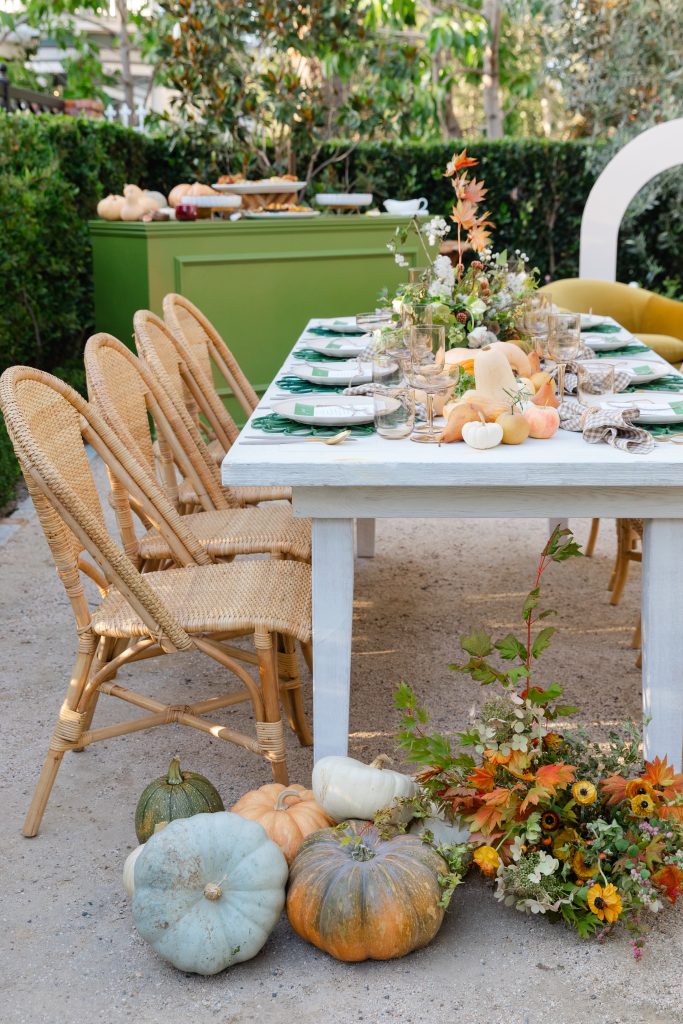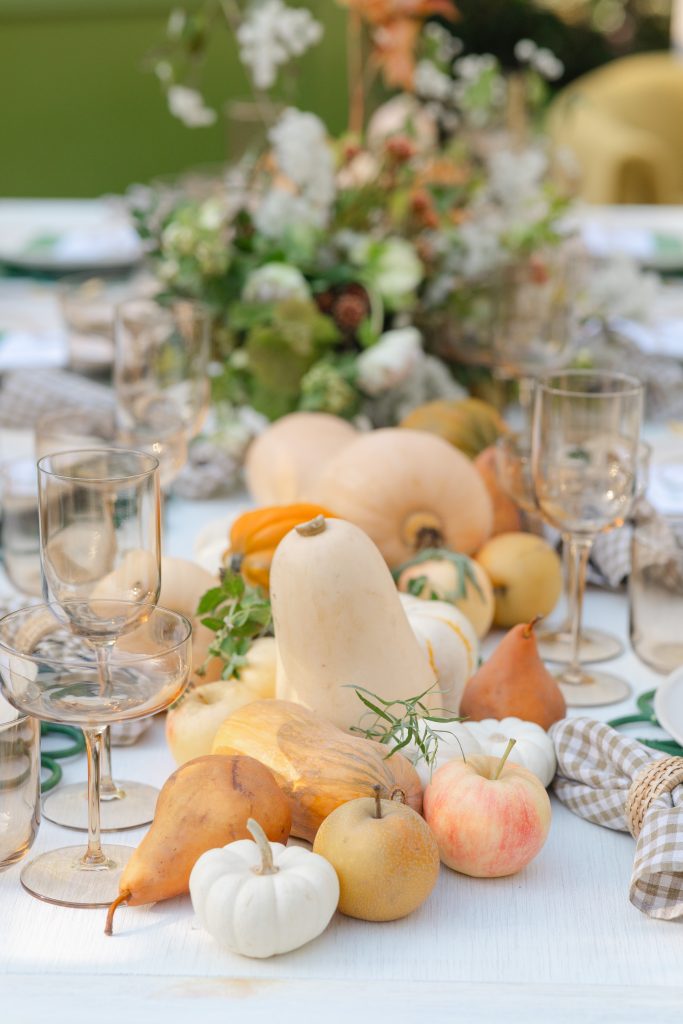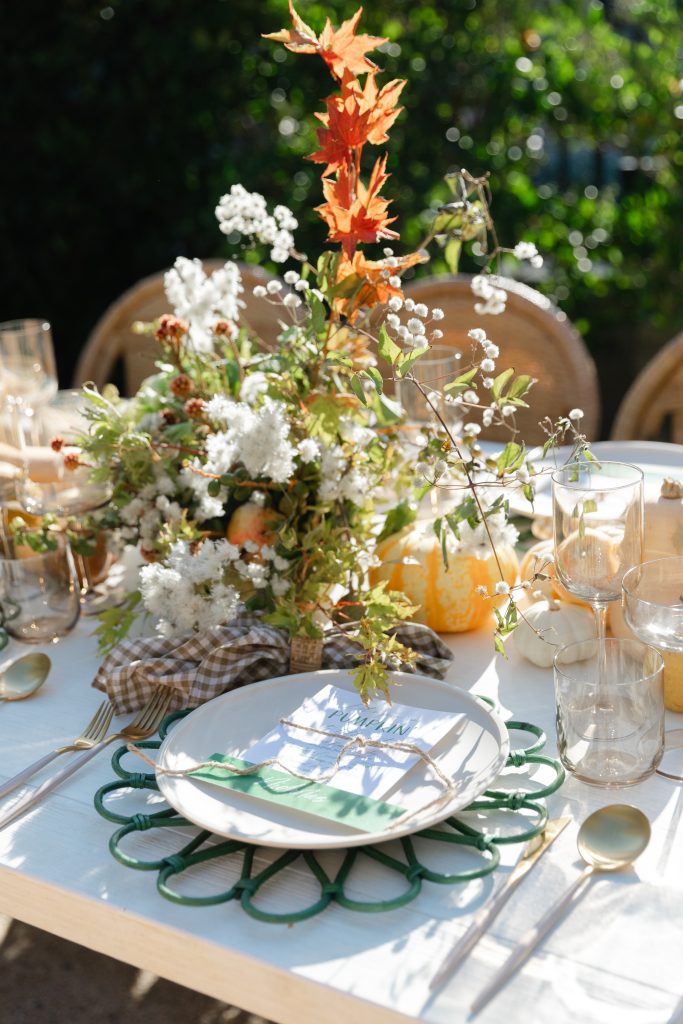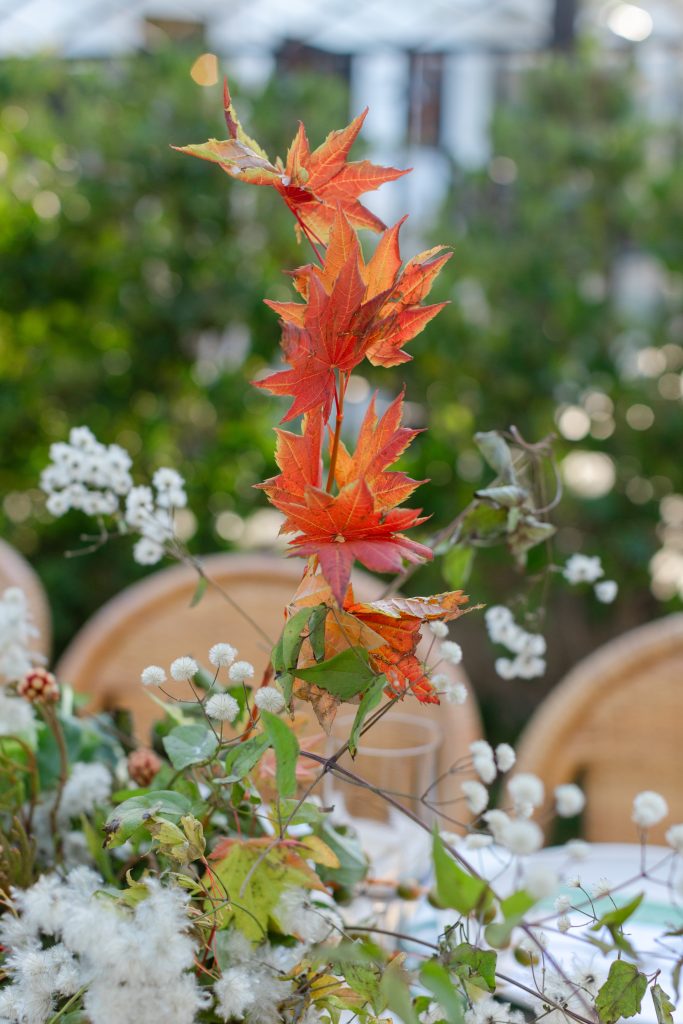 So much Fall goodness!!!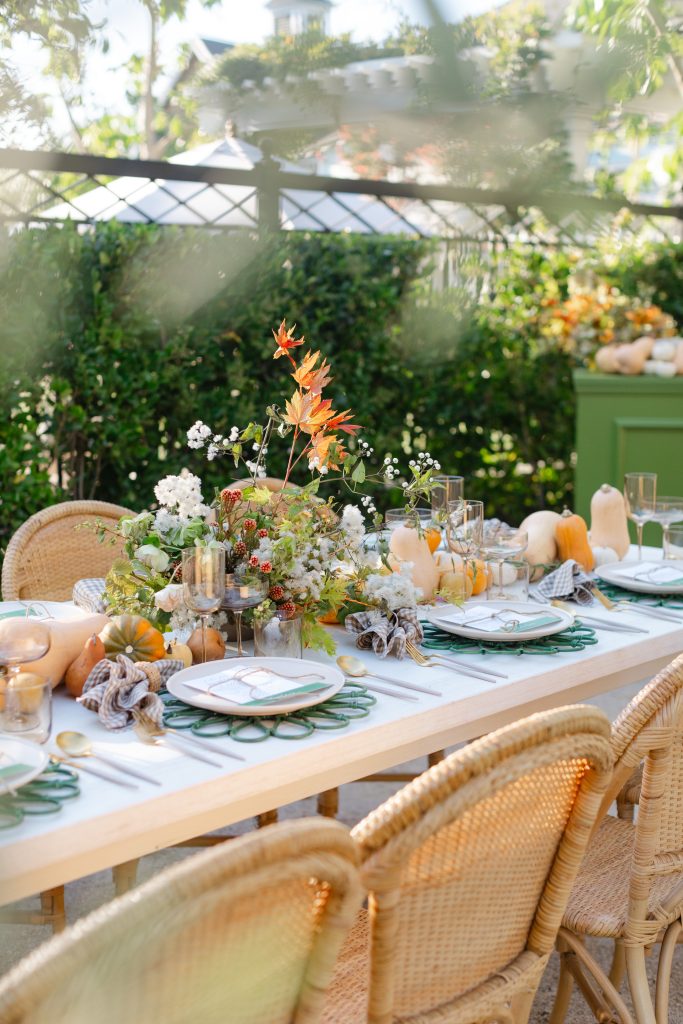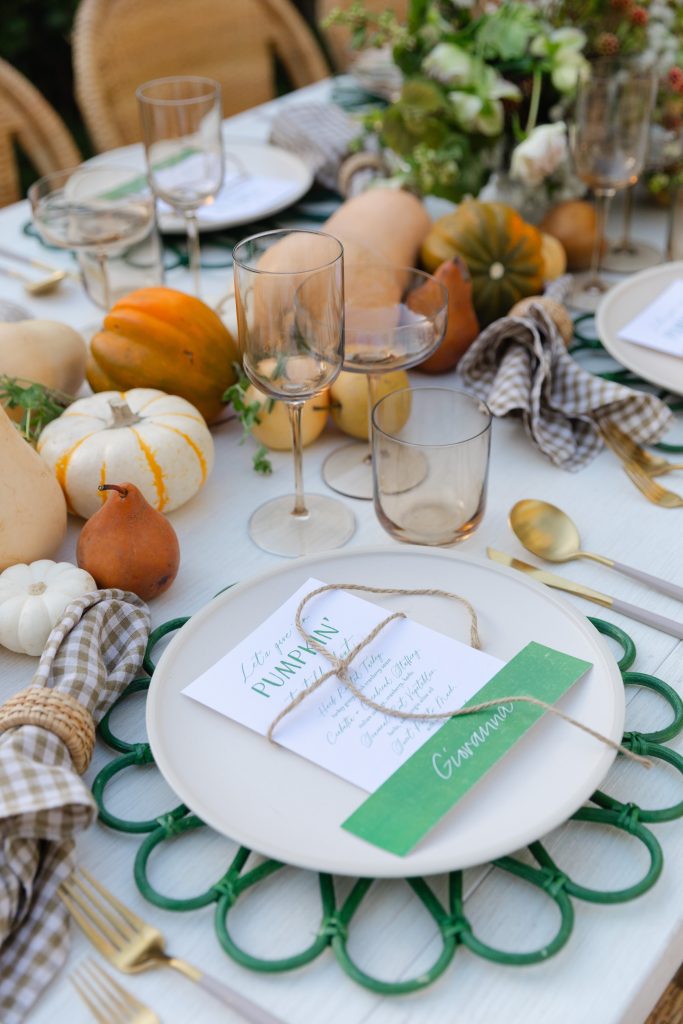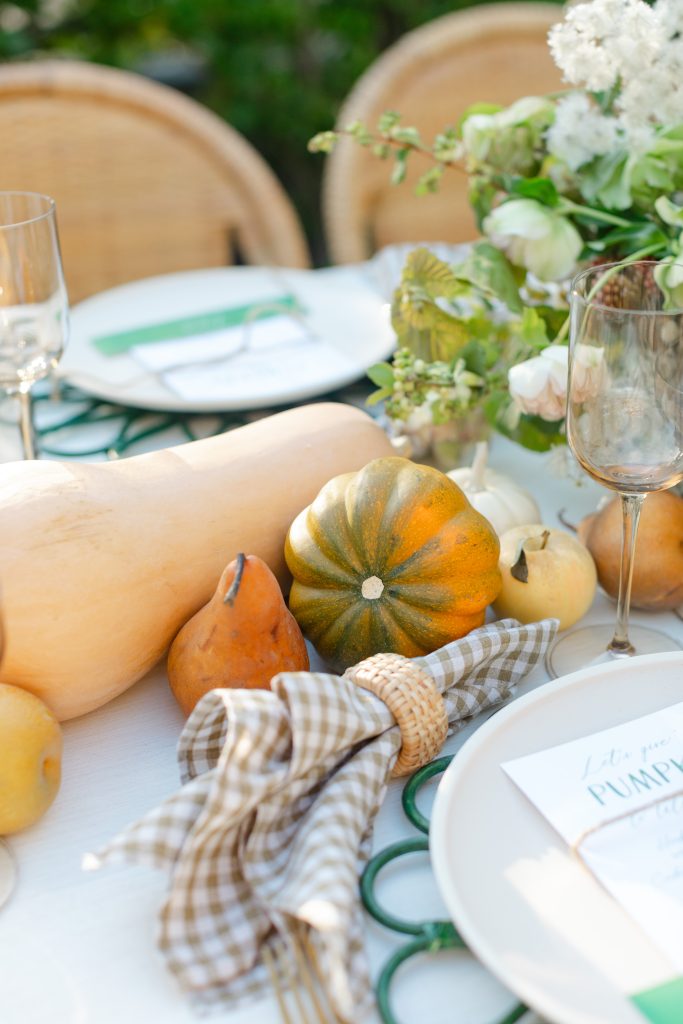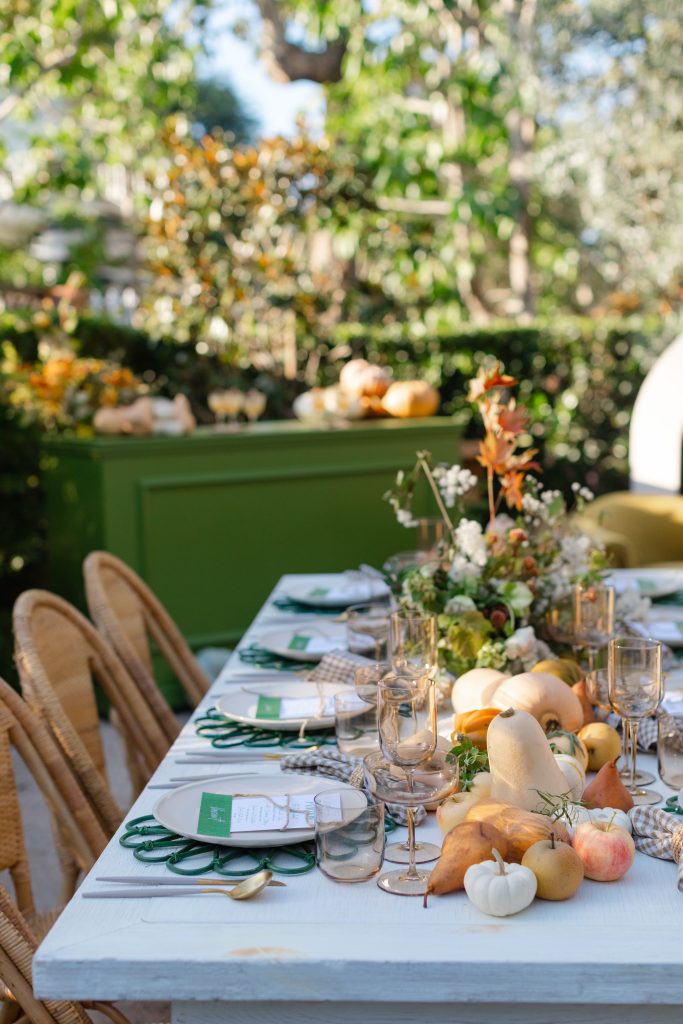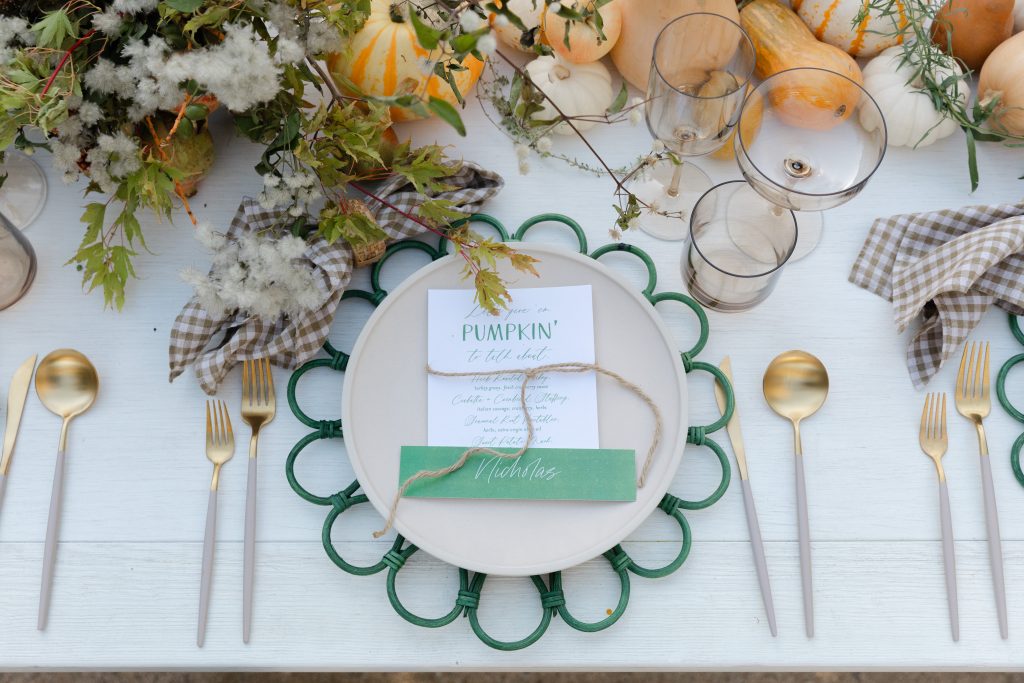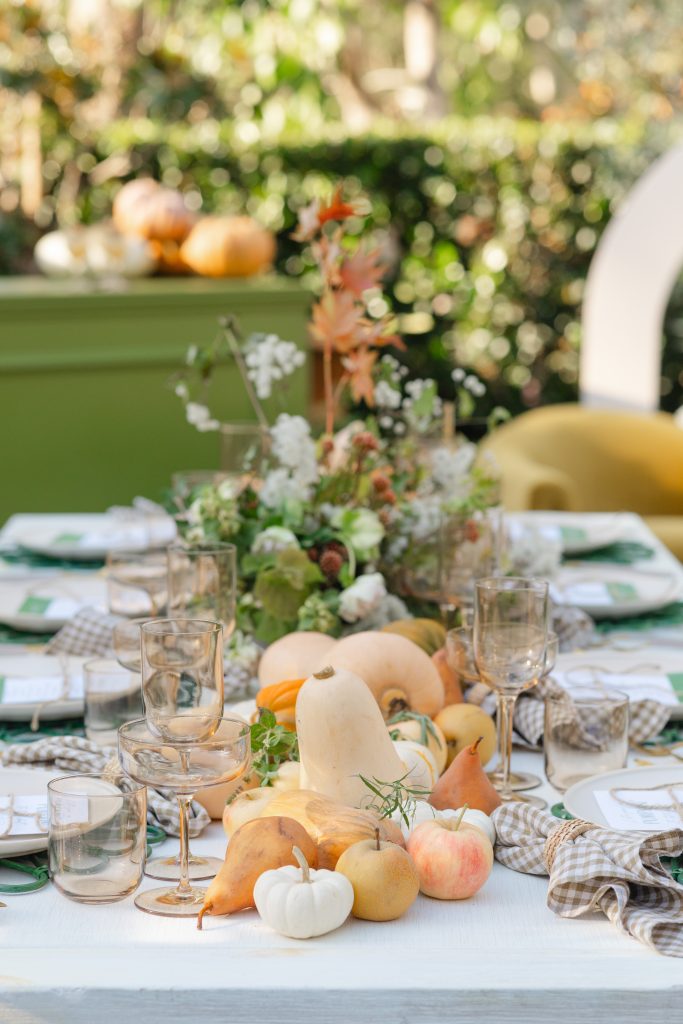 I can't get enough of Gabby Gandara's amazing photos!!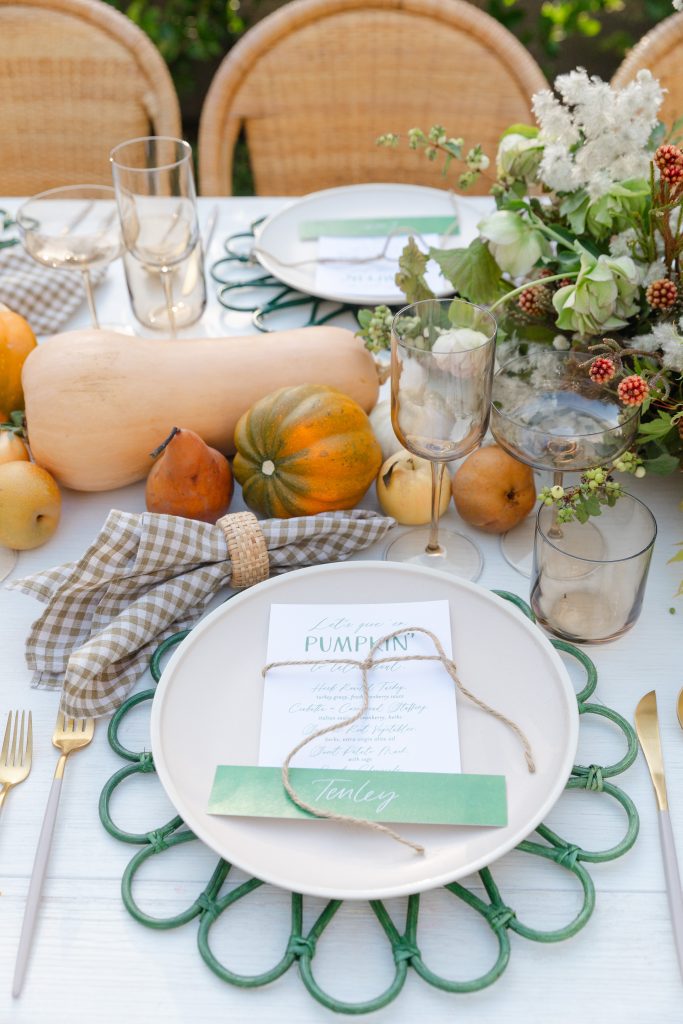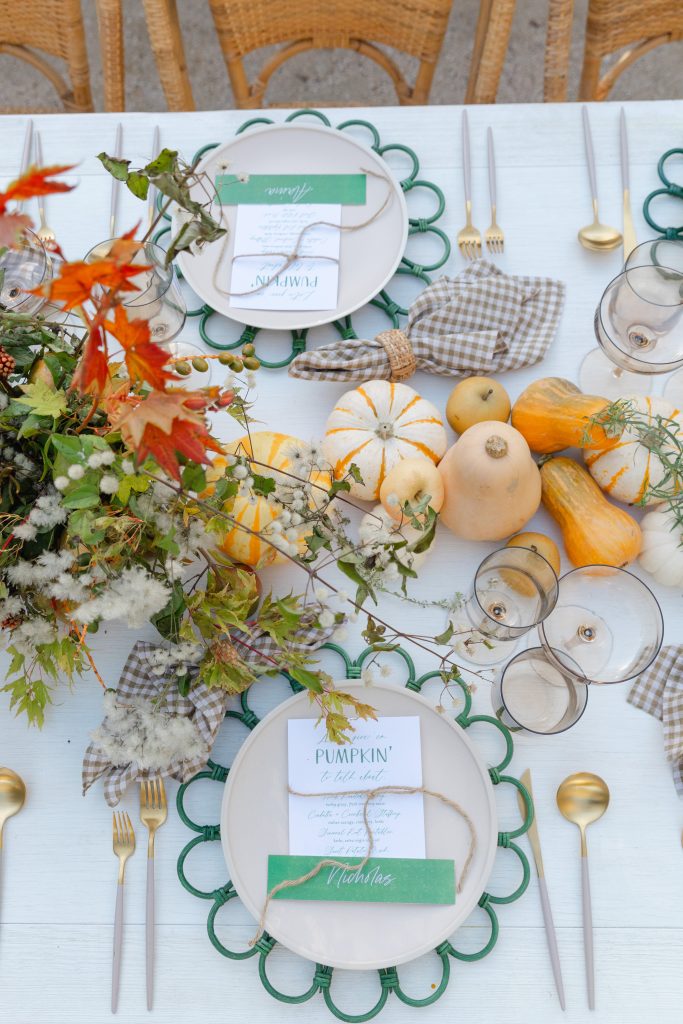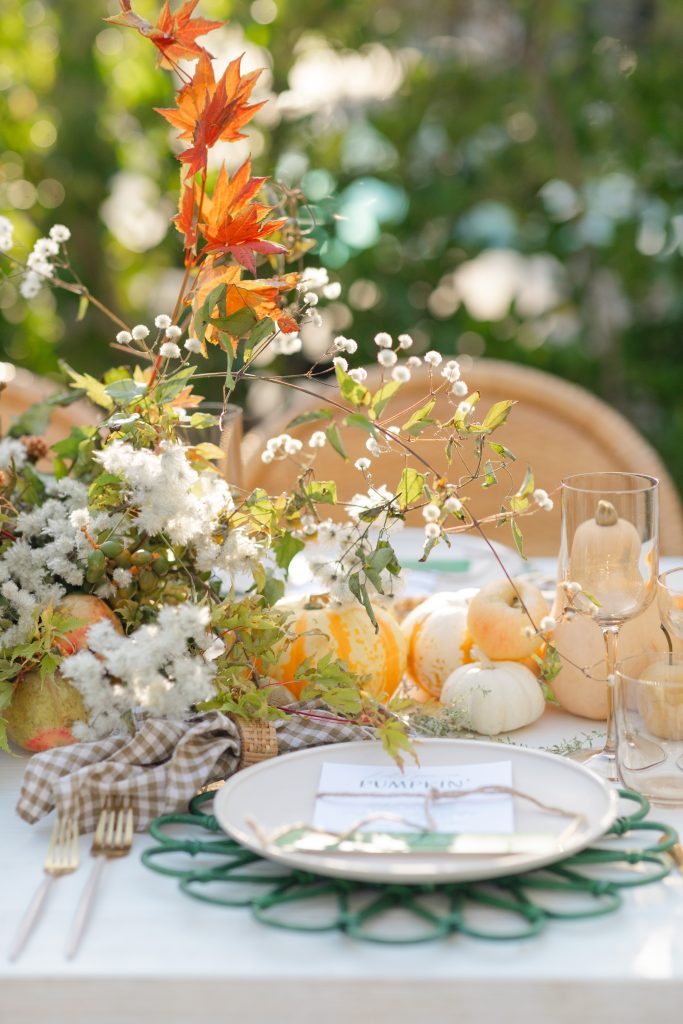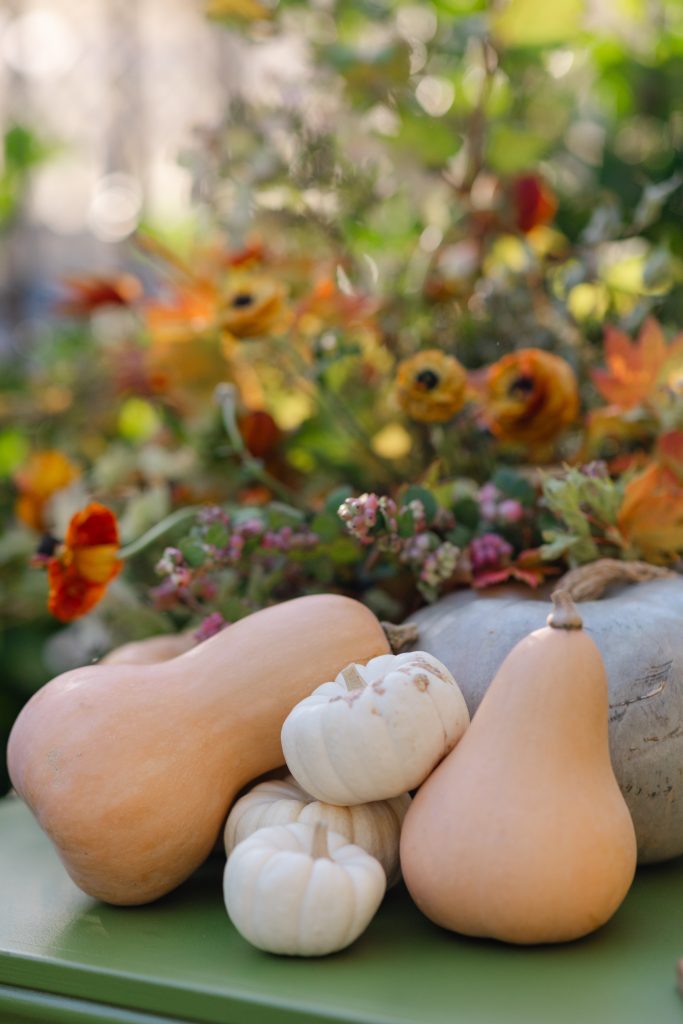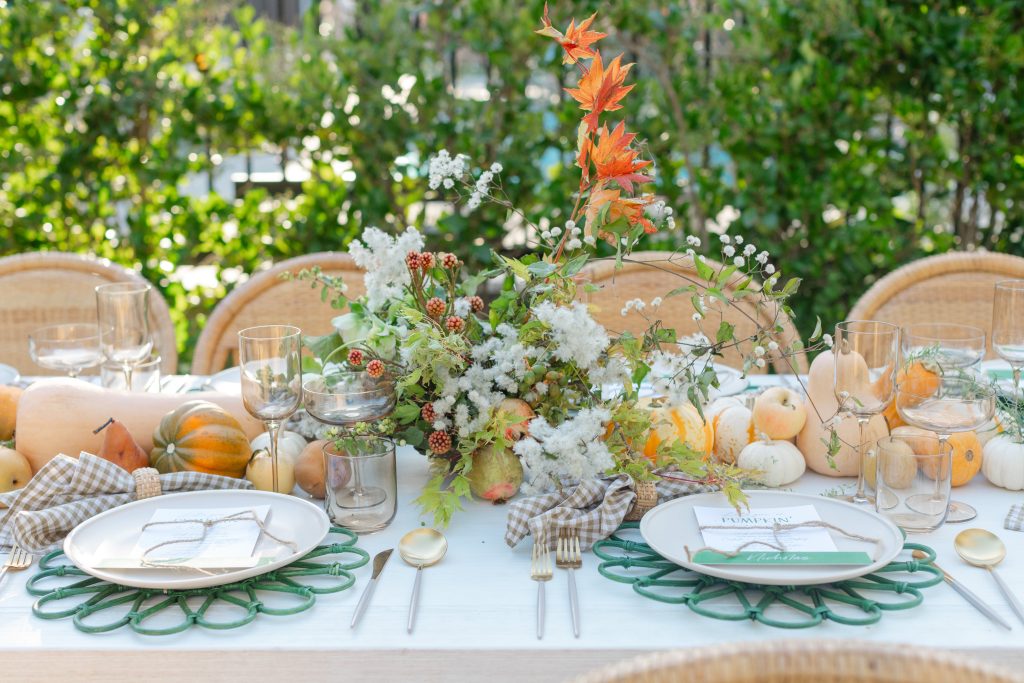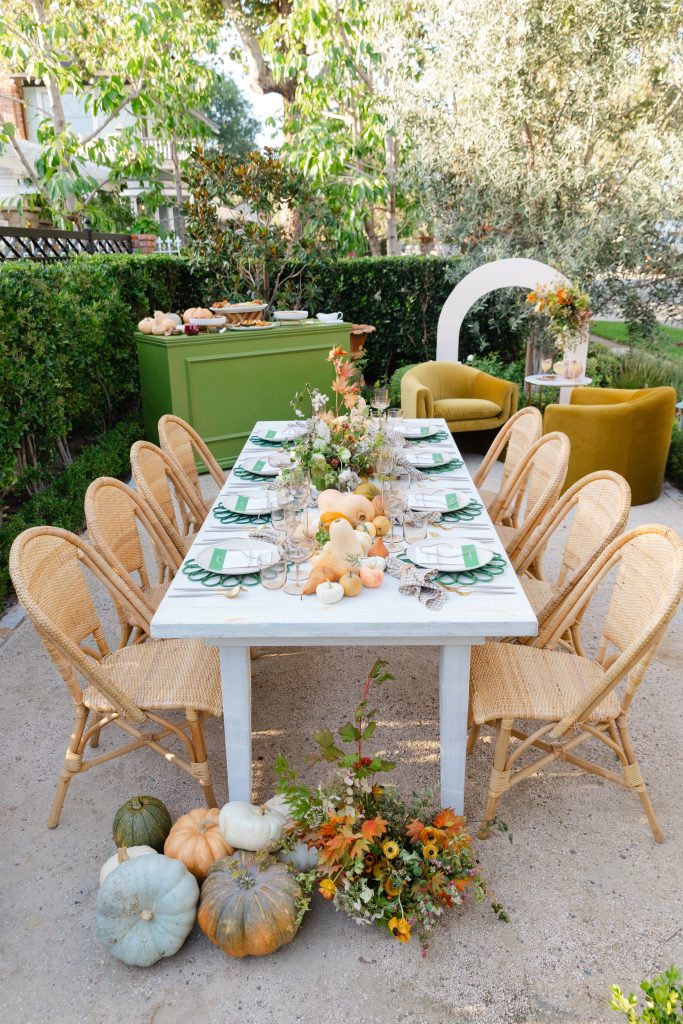 Onto the really good stuff… Cocktails and food!! Colette's Catering treated us right with this one! A full Thanksgiving spread, but first, it's cocktail hour! And a fig & thyme drink sounds good to me! So festive!!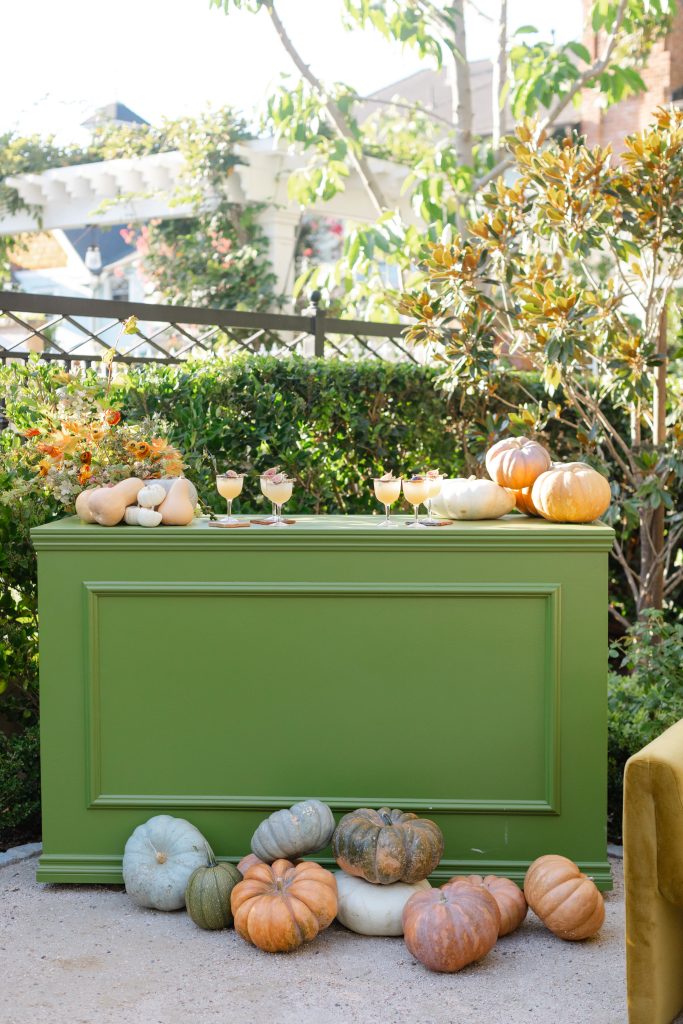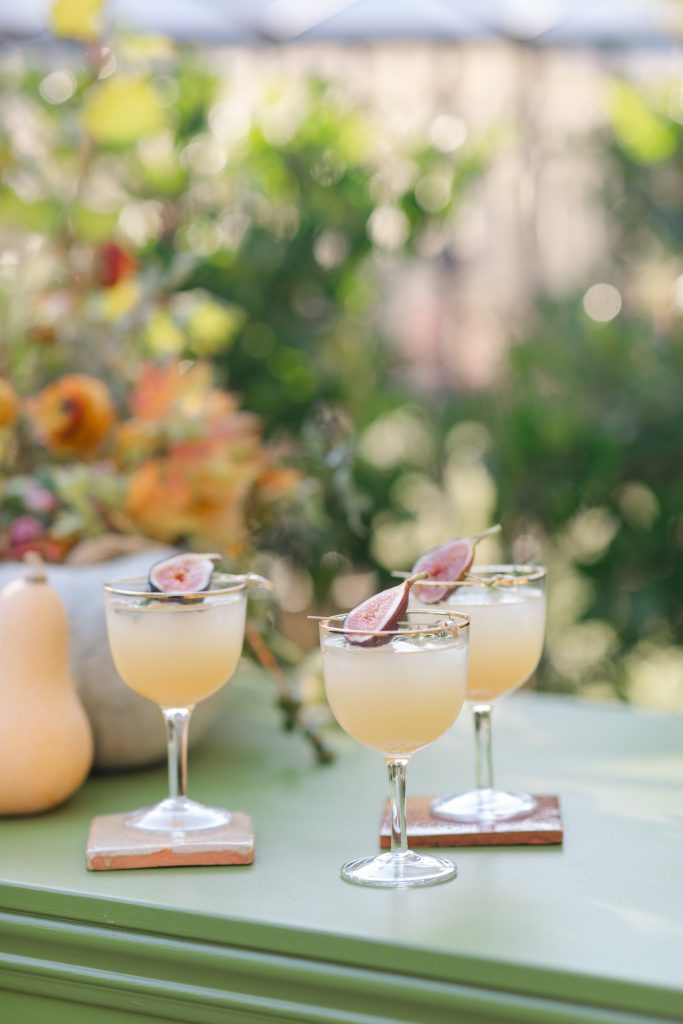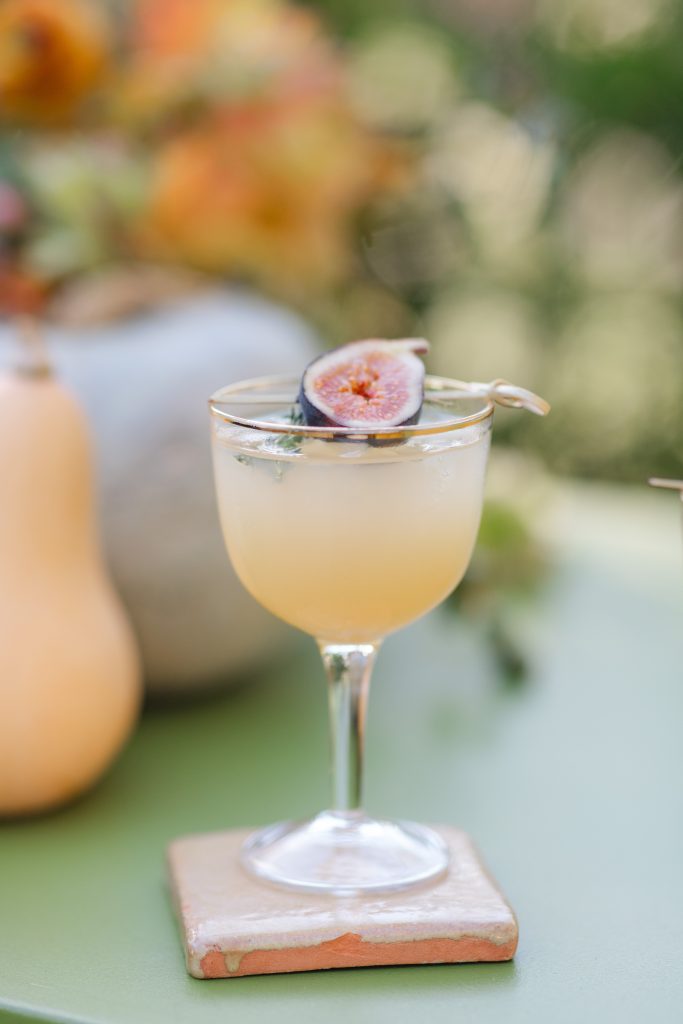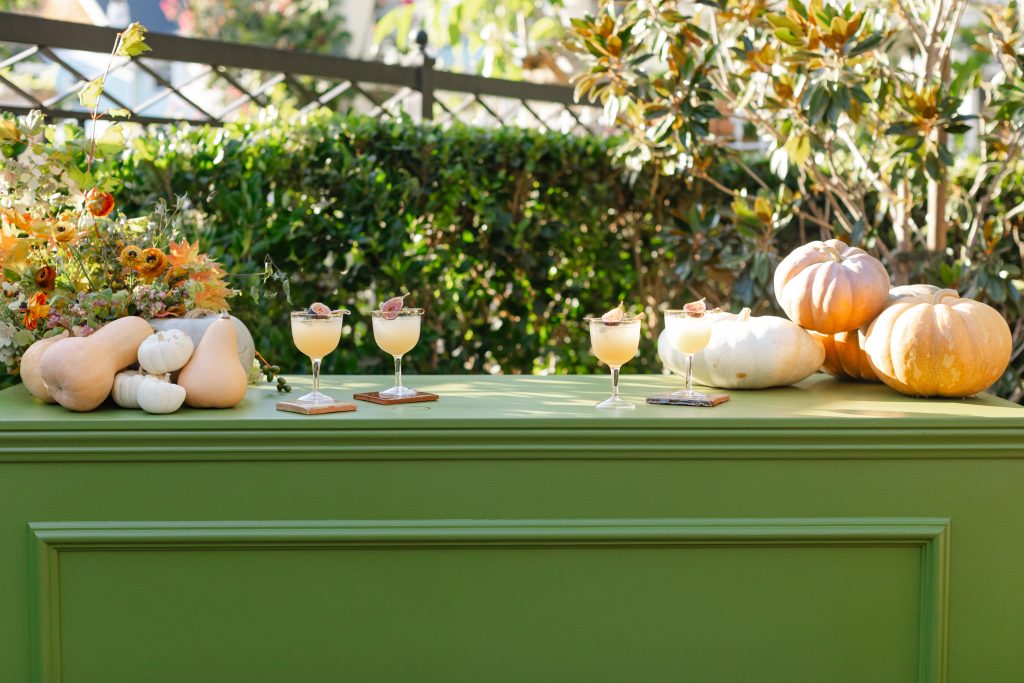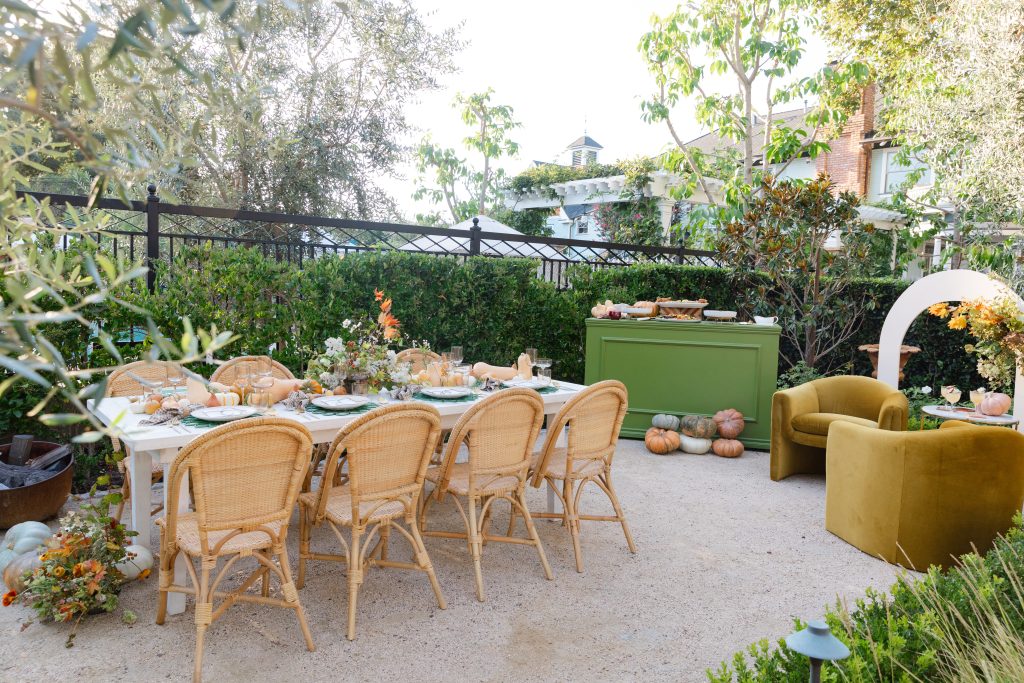 The perfect spot to enjoy a cocktail or two, don't you think? Chef's kiss to these velvet chairs from Sweet Salvage Rentals! They are so yummy and I LOVE the color…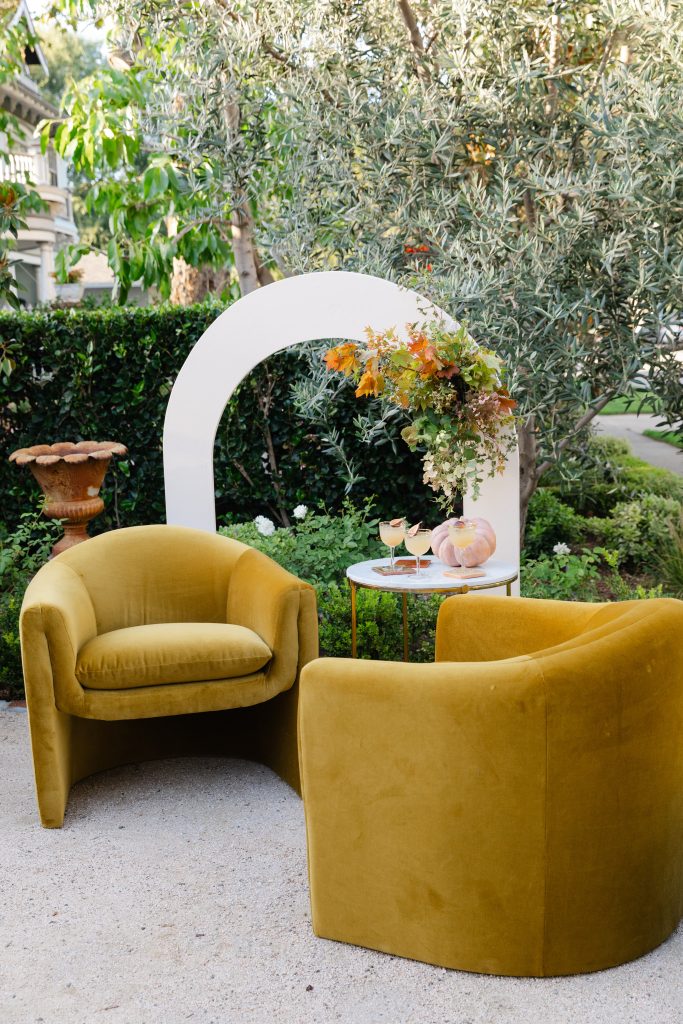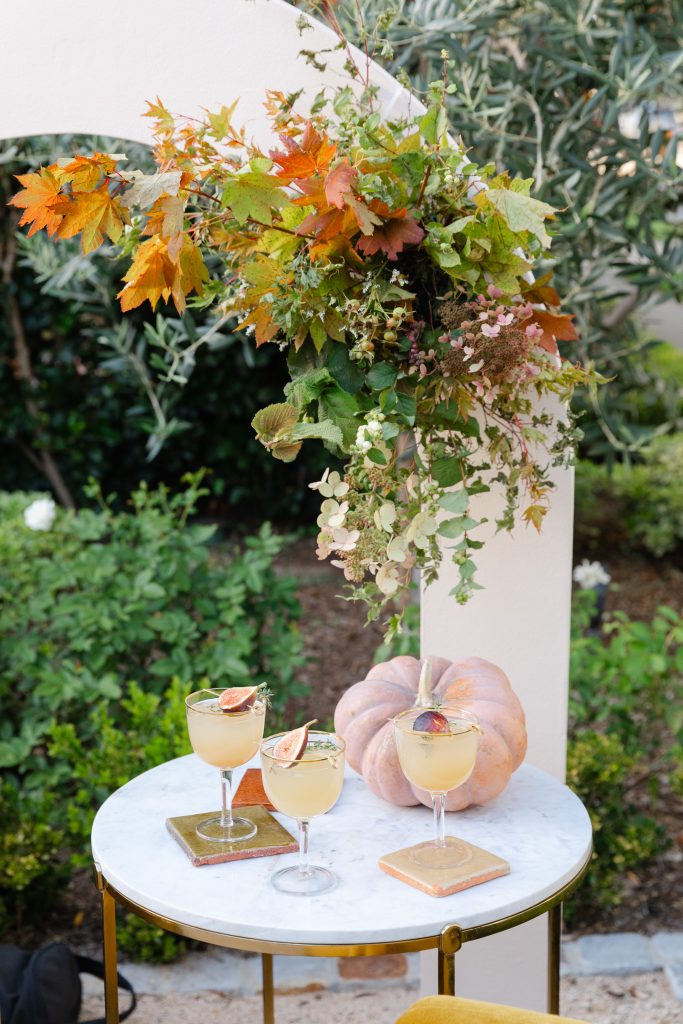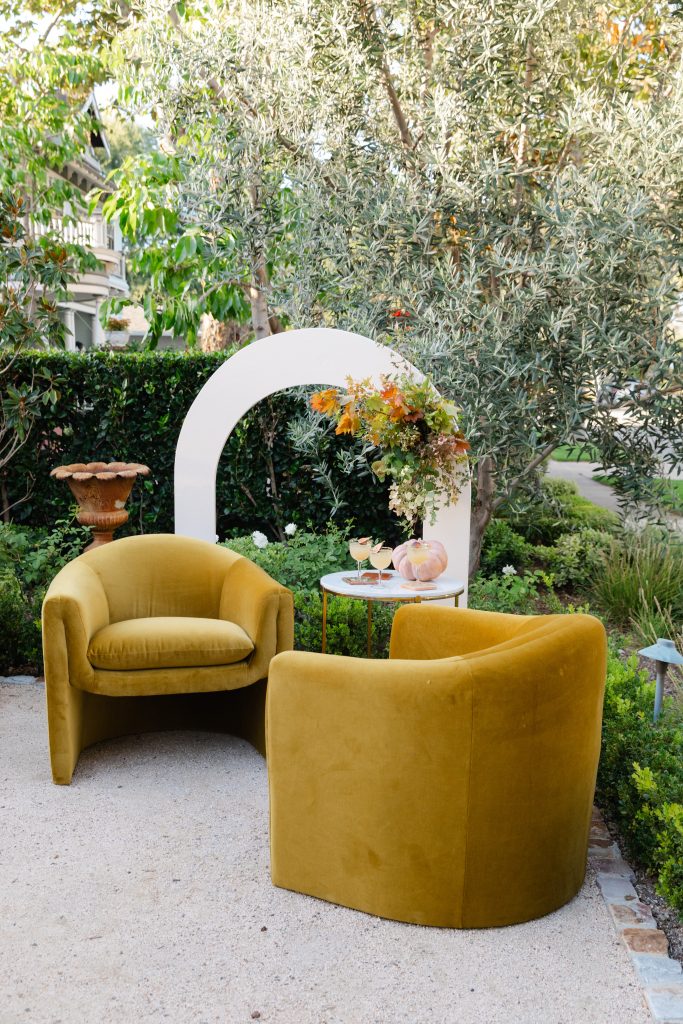 More yummy this way!!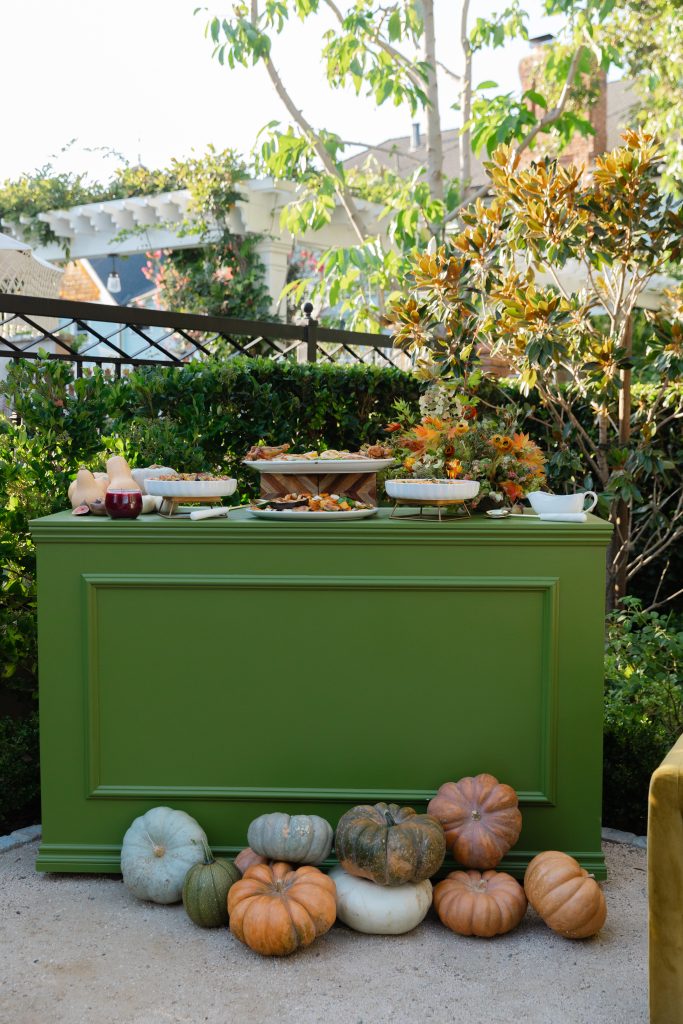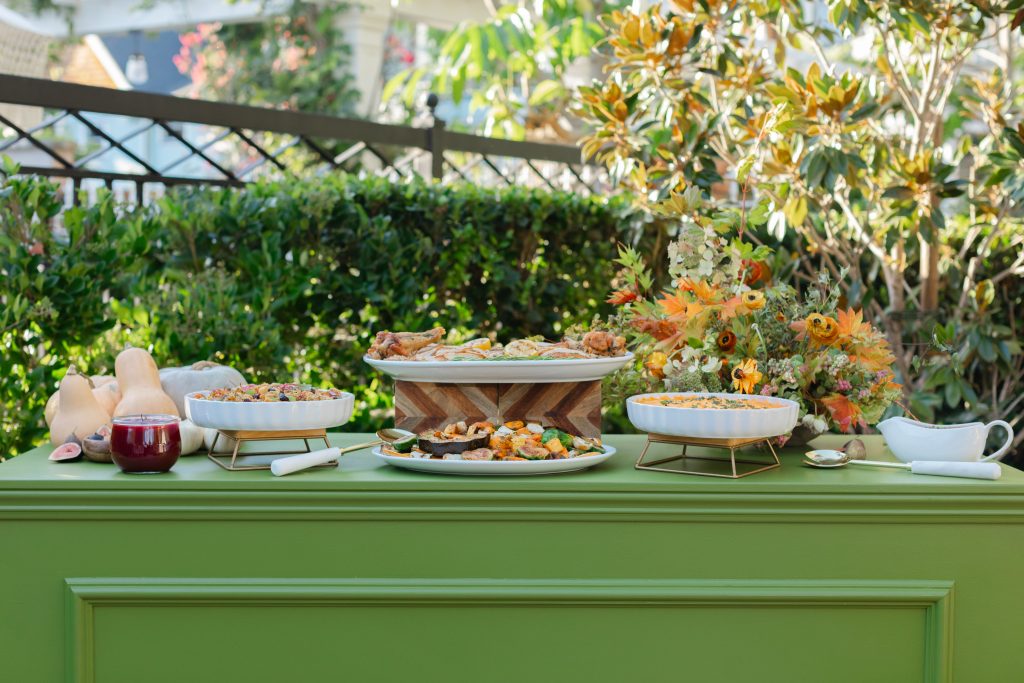 This turkey has me reeeaaalllll excited for the big day! It looks perfect!!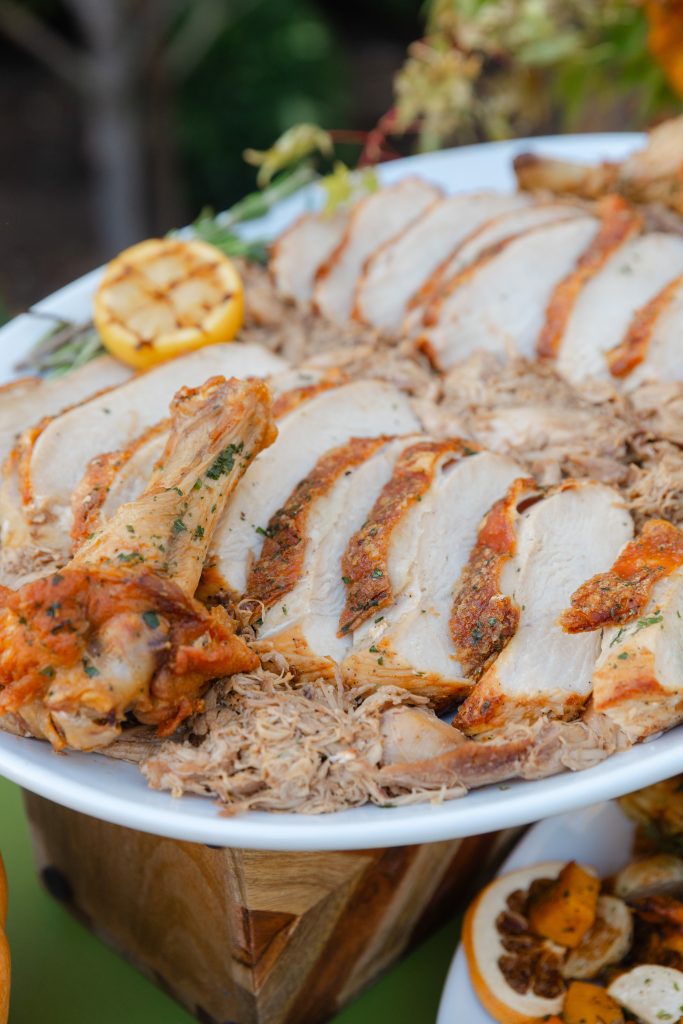 And all the fixings!! Are sides your favorite? They are definitely mine and Colette's brought out all of my favorites!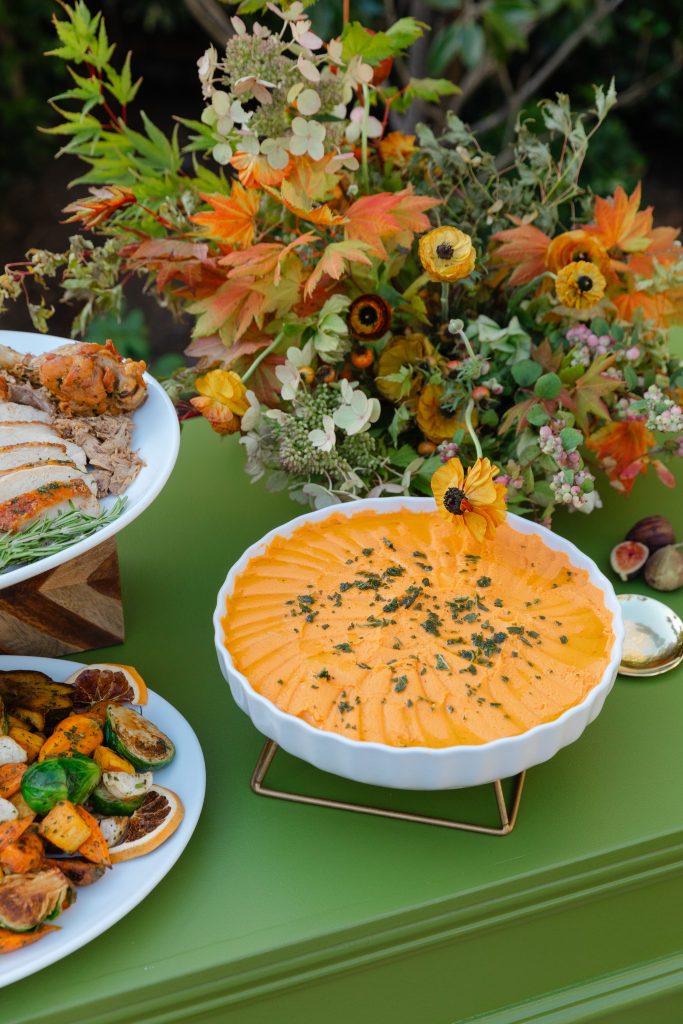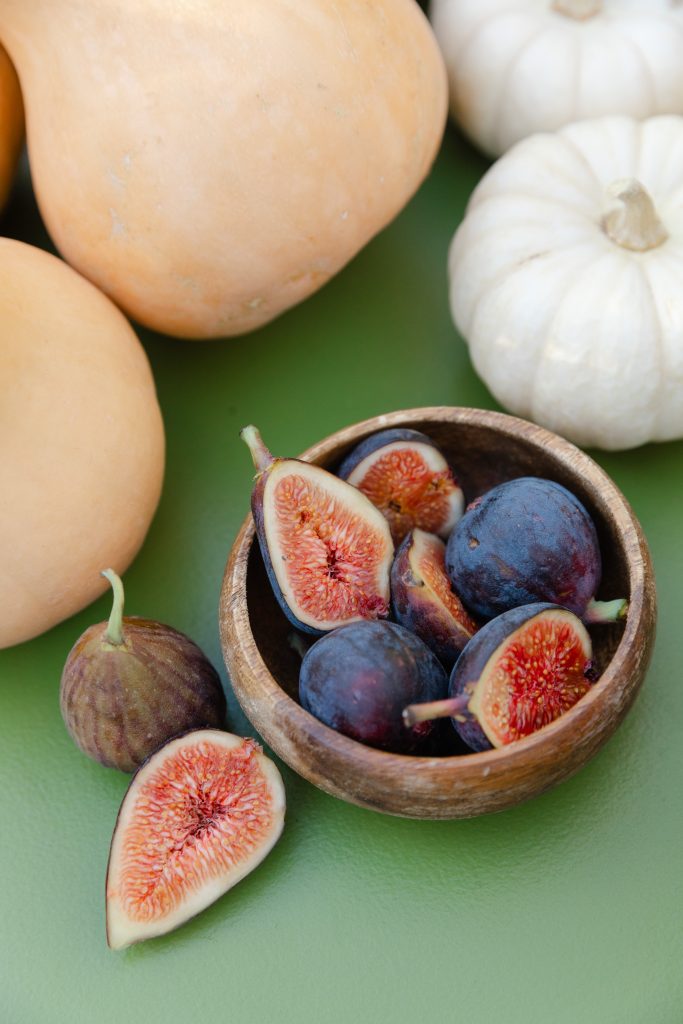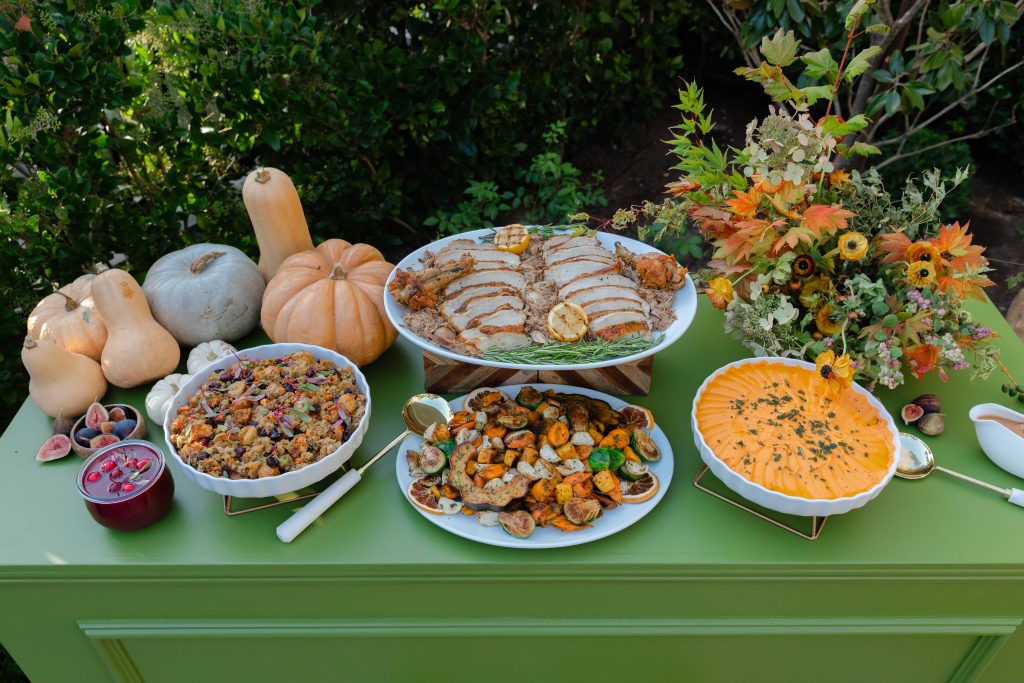 Stuffing and cranberry sauce for the win!!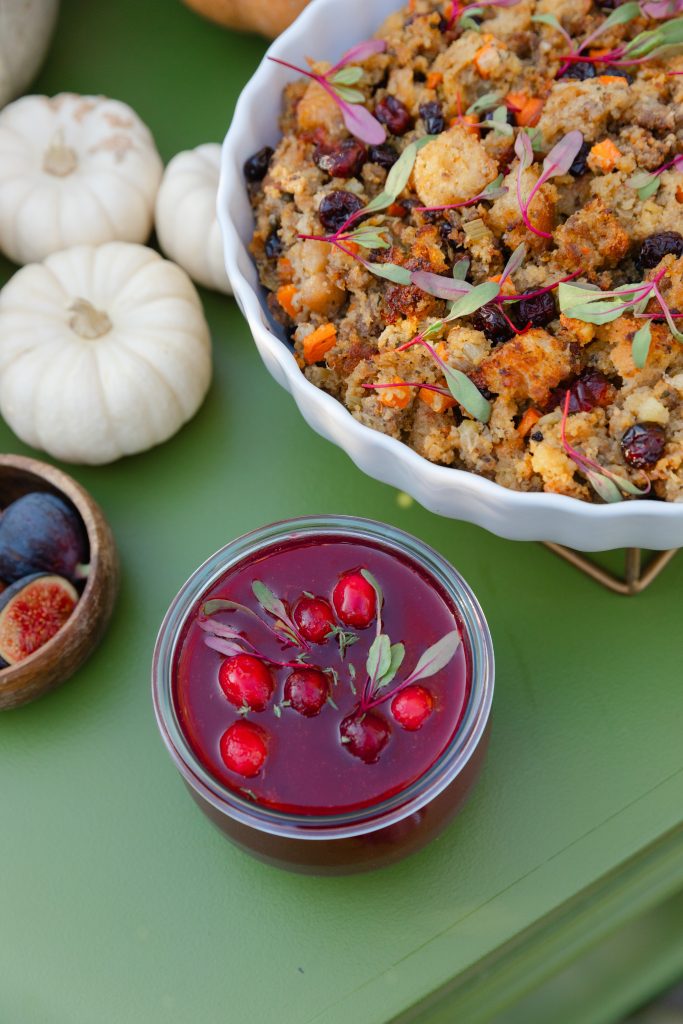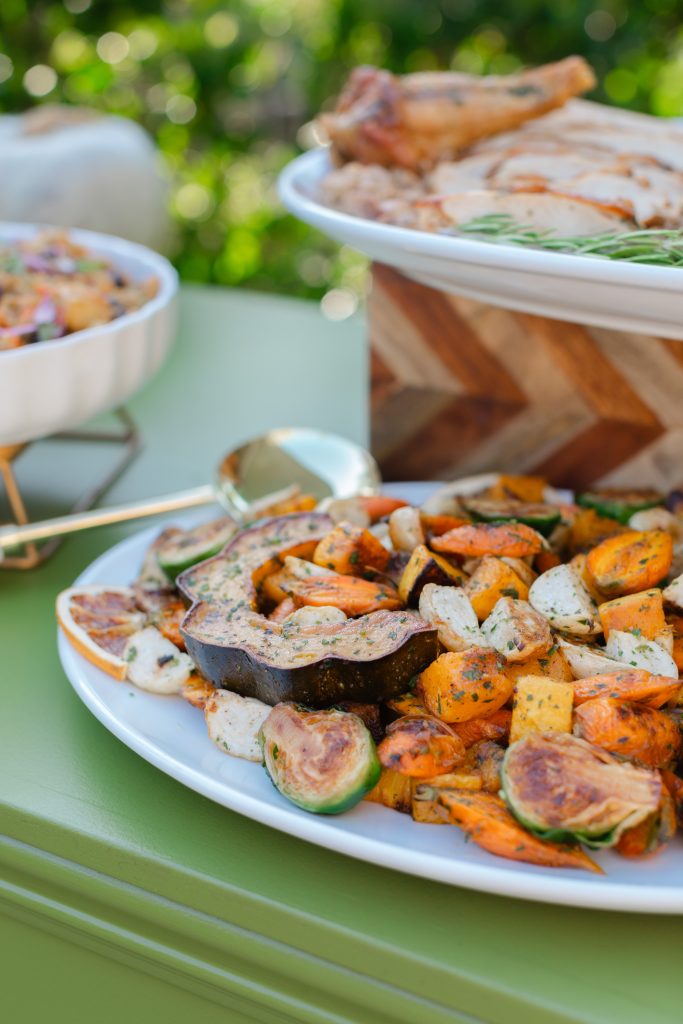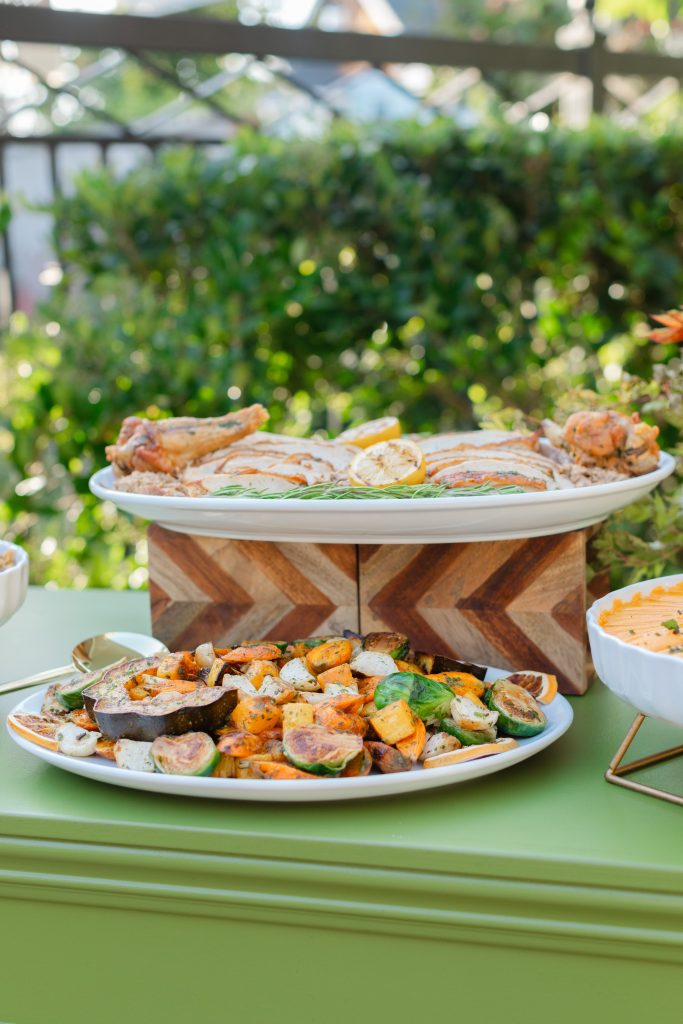 Don't forget dessert! Two different cheesecakes to choose from, pumpkin flavored even! So pretty, but we'll still devour them!!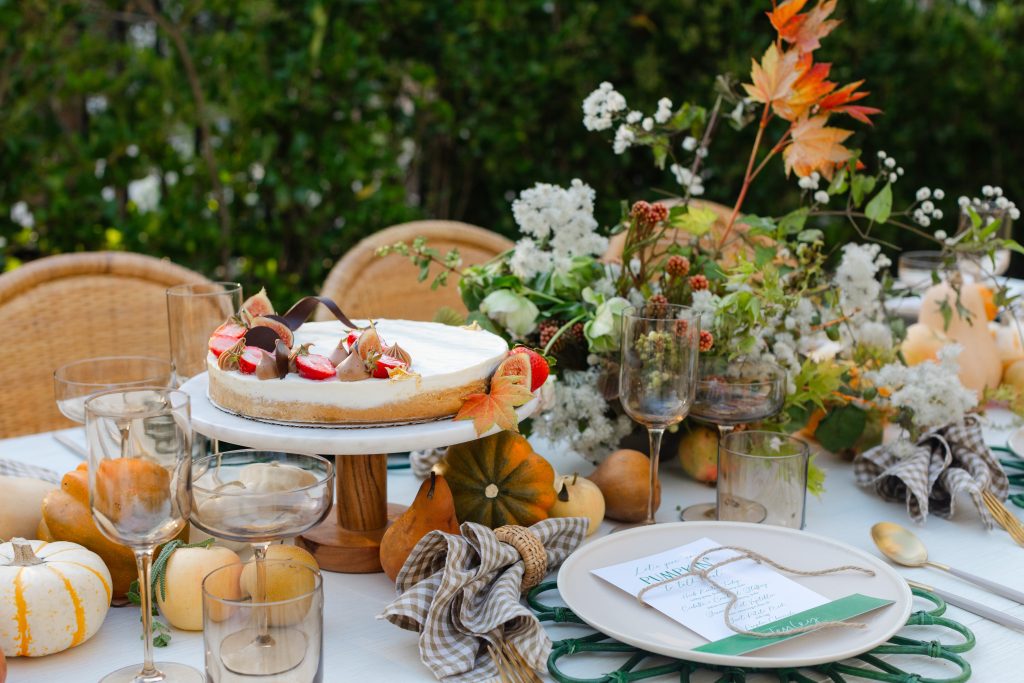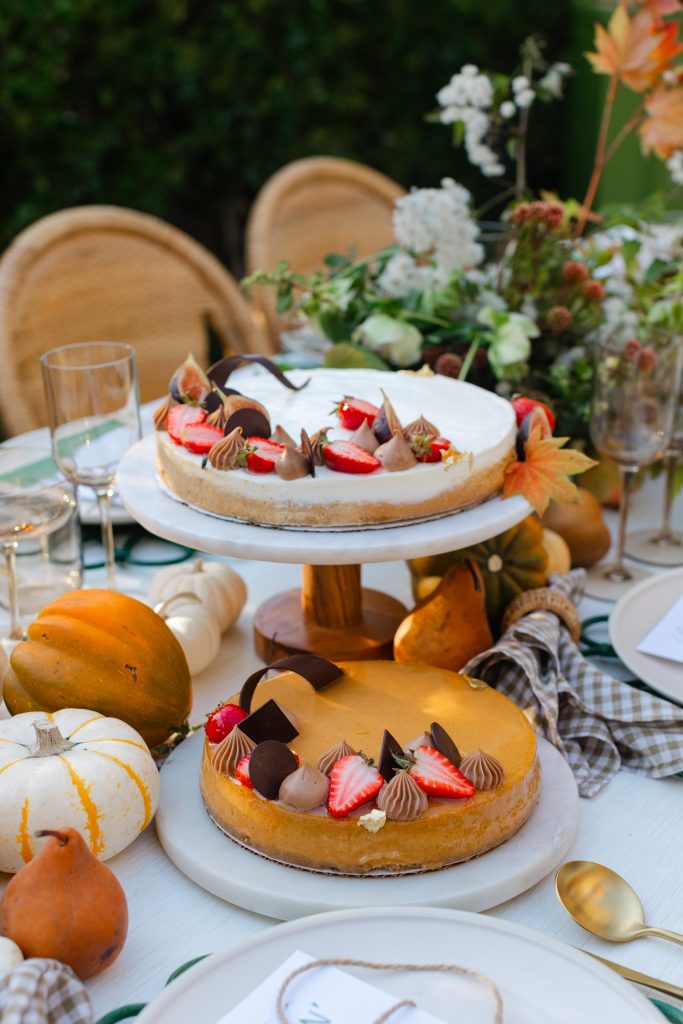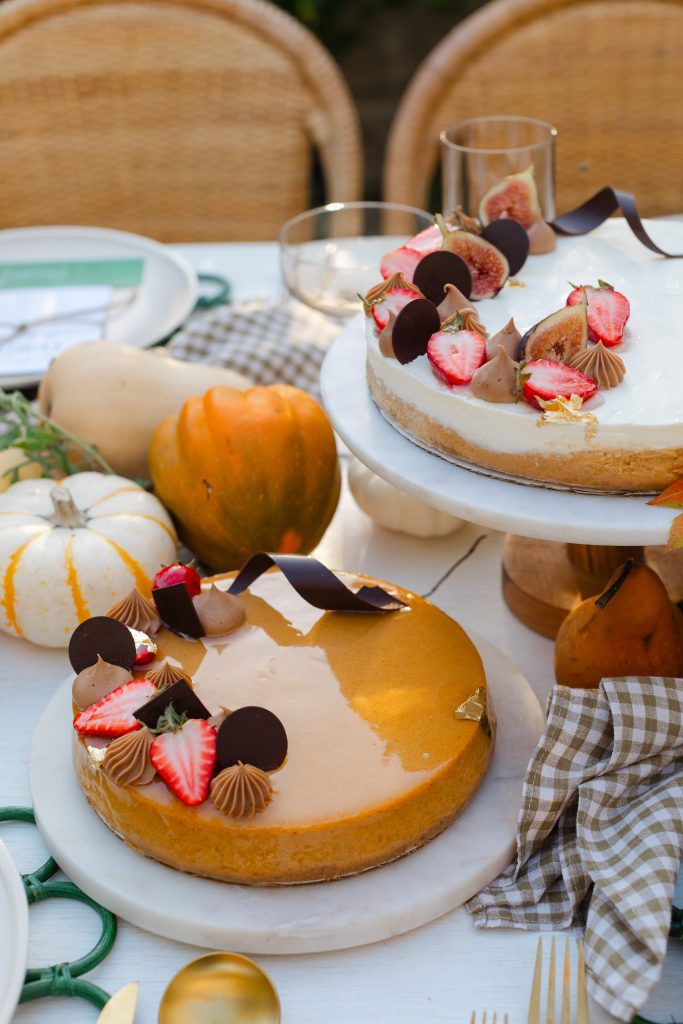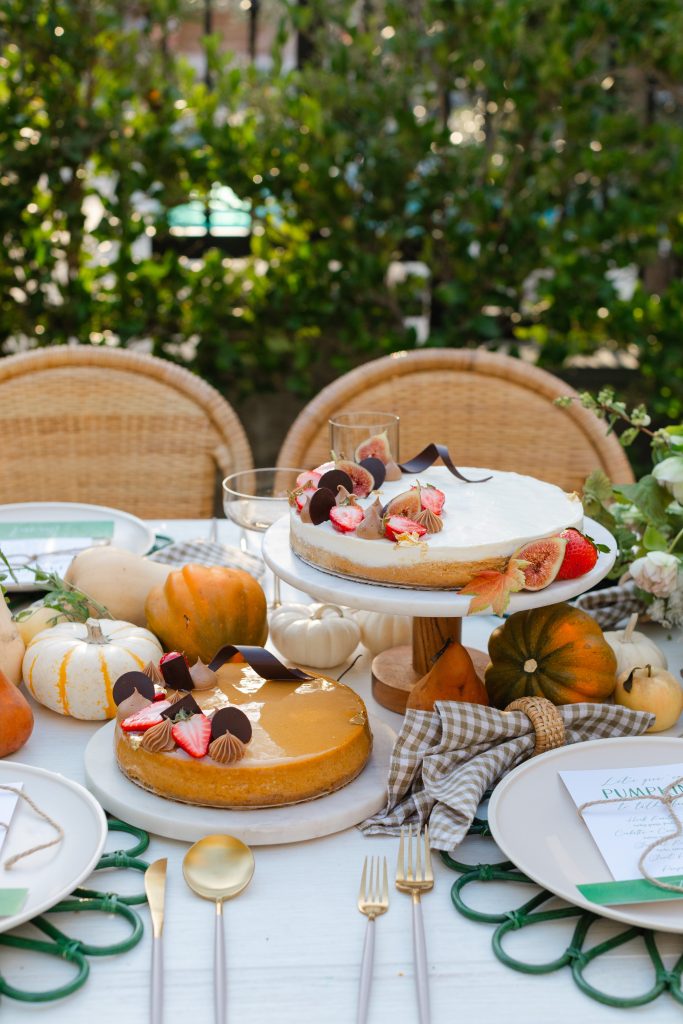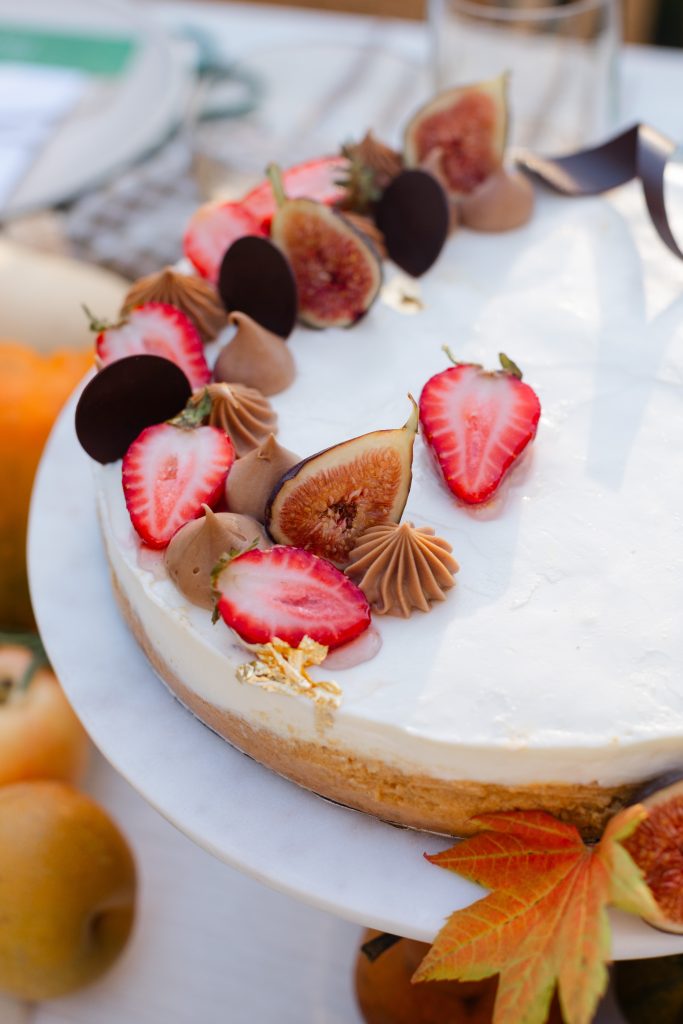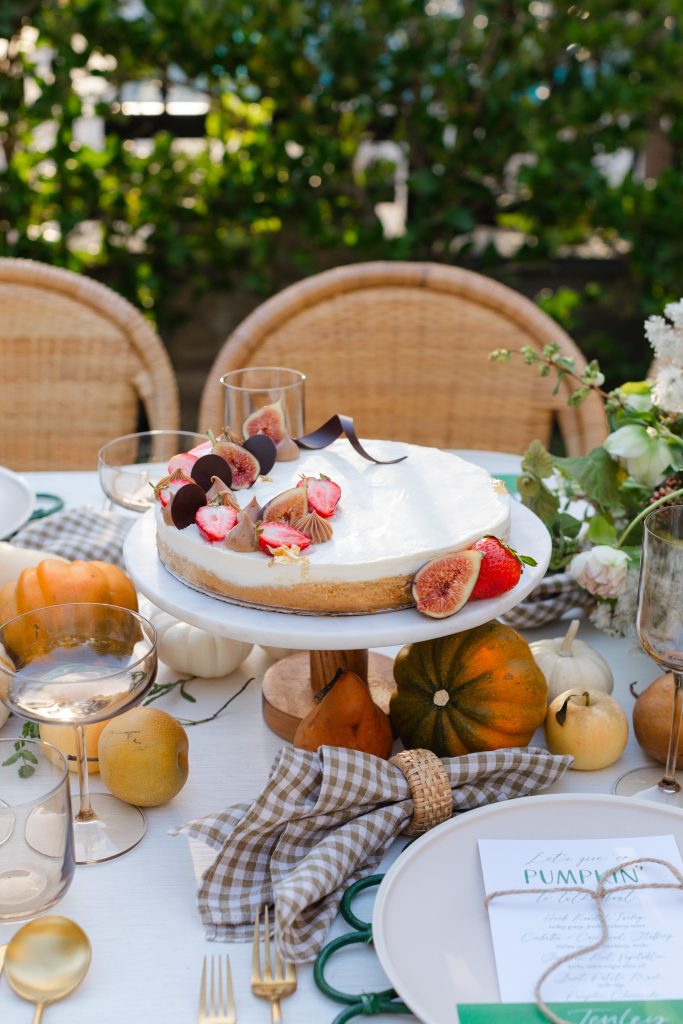 And that's our pretty table! Now, I'll be counting down the days till I can dive into all this goodness!!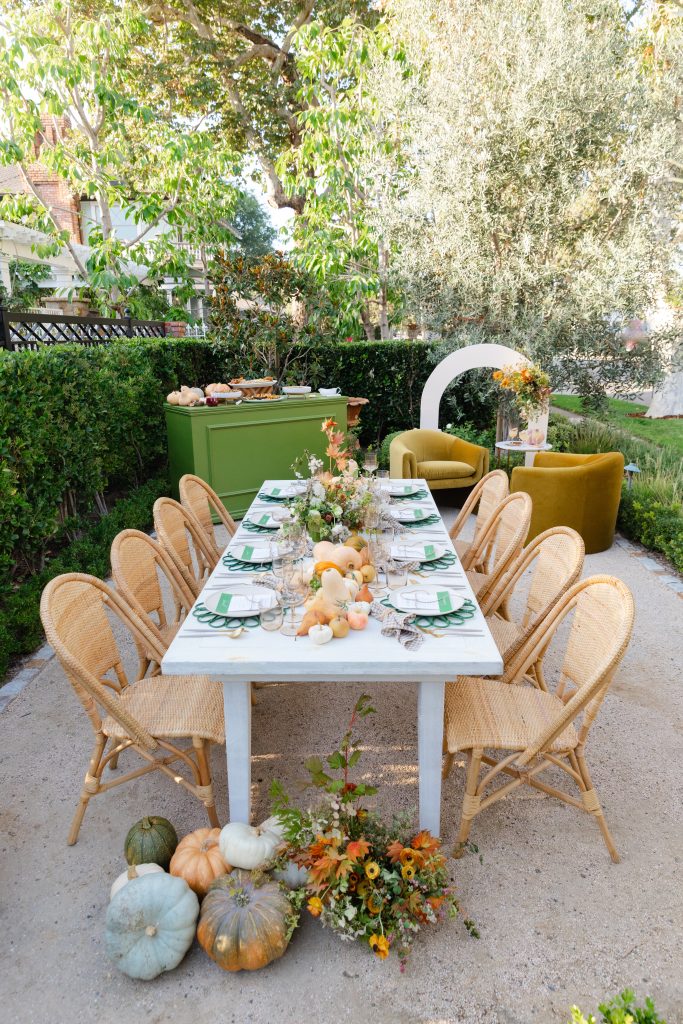 Cheers!
xx
Jacquelyn