We're continuing our talk about wellness this week and moving on to wine!  That's right, you heard me right – WINE!  Well, wine is something us Beijos girls just can't live without, and I'm sure most of you can relate!  Well did you know there are different types of wine out there that are better for you than others?!  We teamed up with our friends at Argaux to talk about organic and small production wines.  Because let's be honest, no matter all the health and new year goals, ain't nobody giving up their wine!!  Am I right?!
Keep reading to learn more about why these wines are set apart from the rest and why they may even be good for you!  Plus tons of pretty photos from the night I hosted in my backyard by Alison Bernier.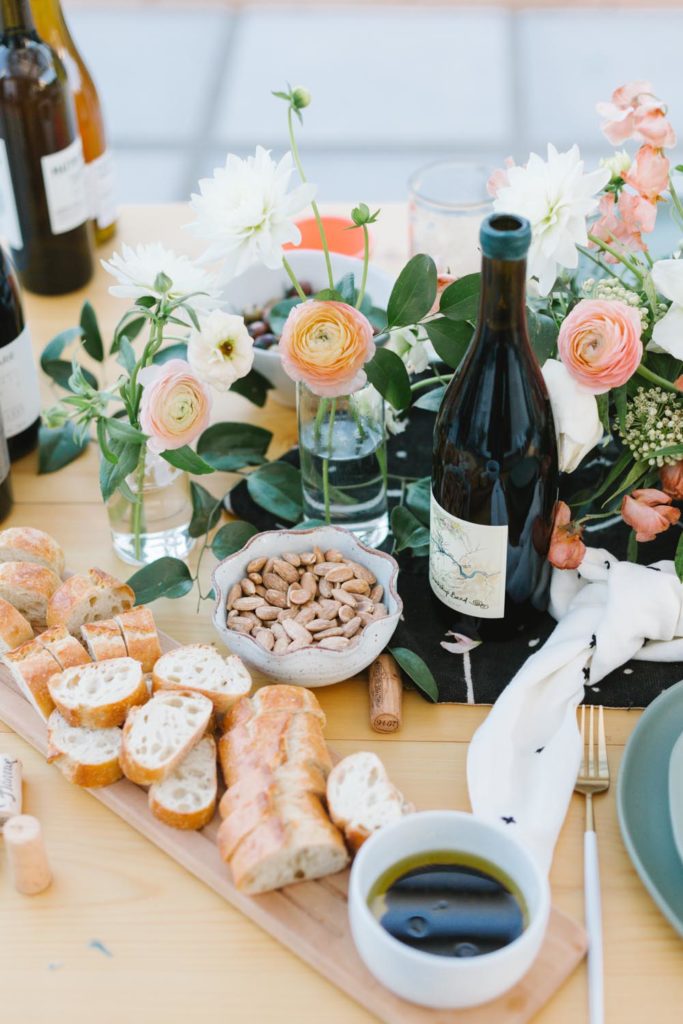 Are you guys sick of seeing my backyard?  Haha, well it's where I host most things since we live in Southern California and we get nice weather, plus I haven't finished the inside of my house, so get used to it!!
I set this lovely table with a few pieces I had at home and my friend Alex from Third & Park decked it out with the prettiest florals and even dressed up my pergola with greens!  It was such a lovely table for my guests to enjoy!  There were 6 of us ladies and we were all ready to be schooled on all things wine from Margaux of Argaux!  Haha!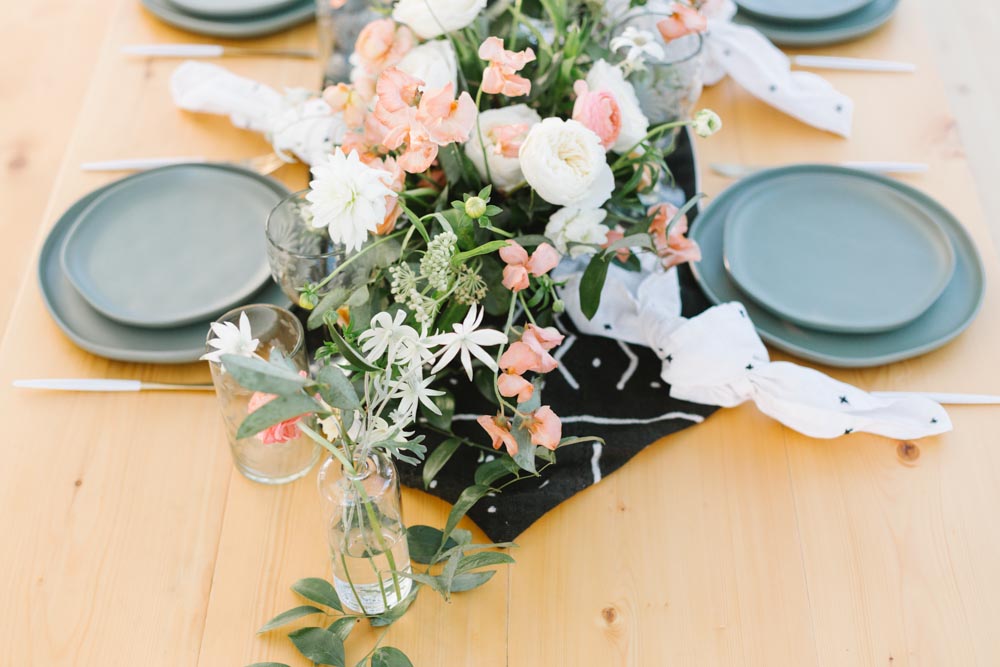 Poppy Jack Shop created these menus for us listing all of the tasty wines we'd be trying that night.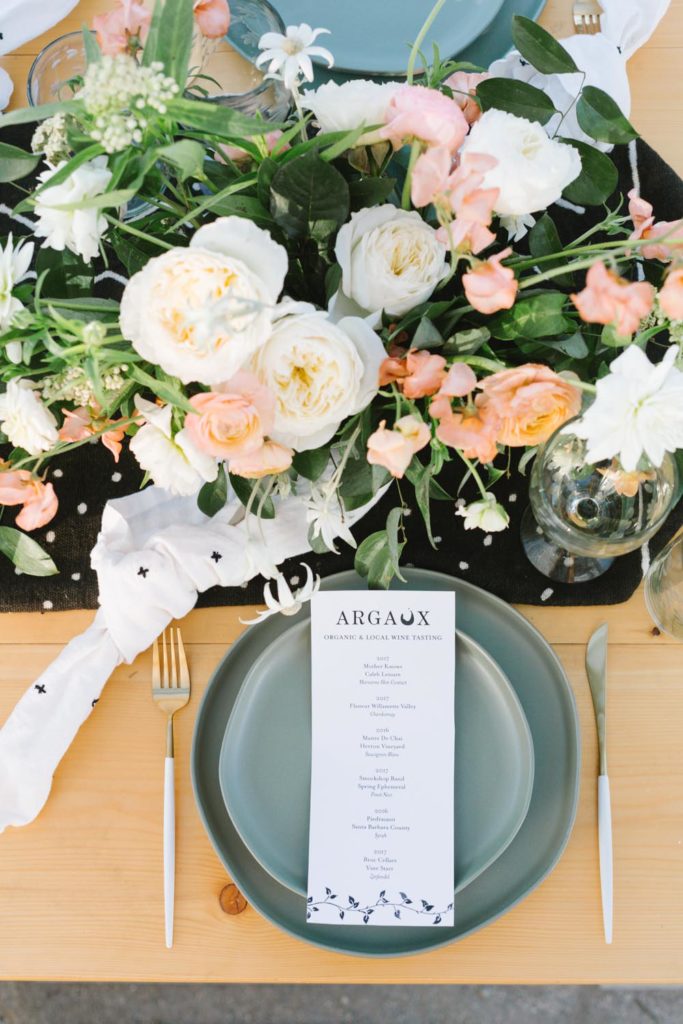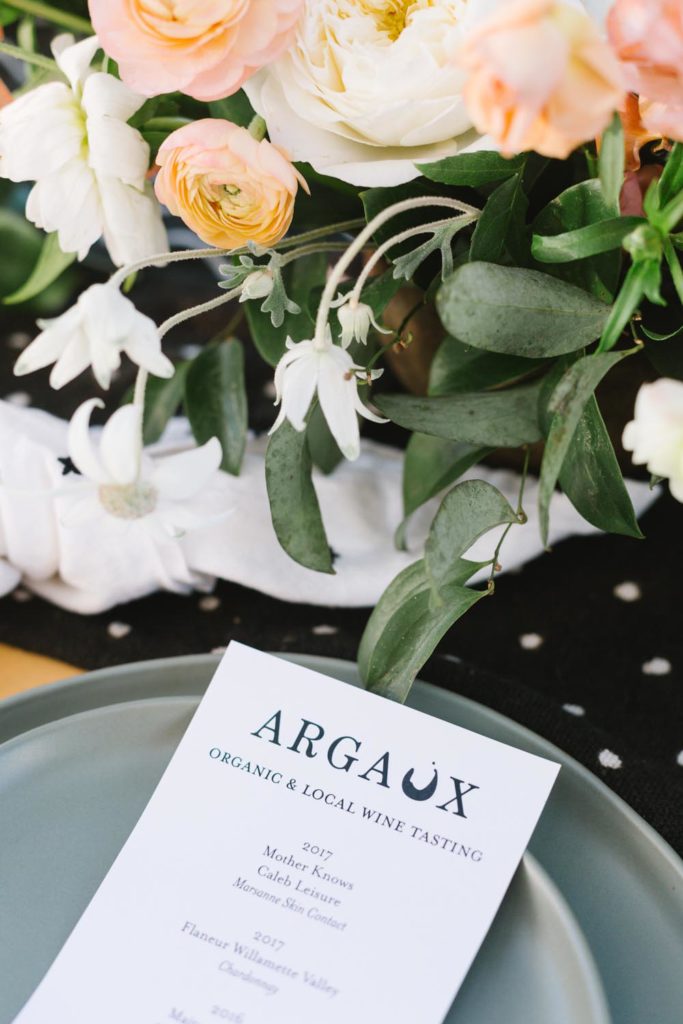 I can't get enough of these flowers from Third & Park and how talented she is!!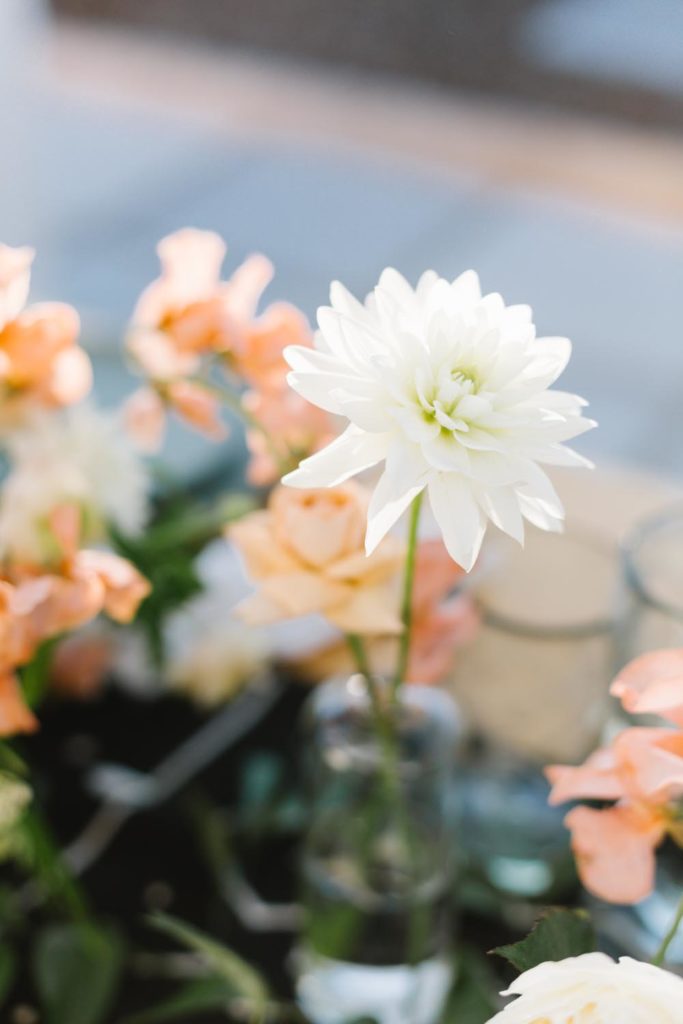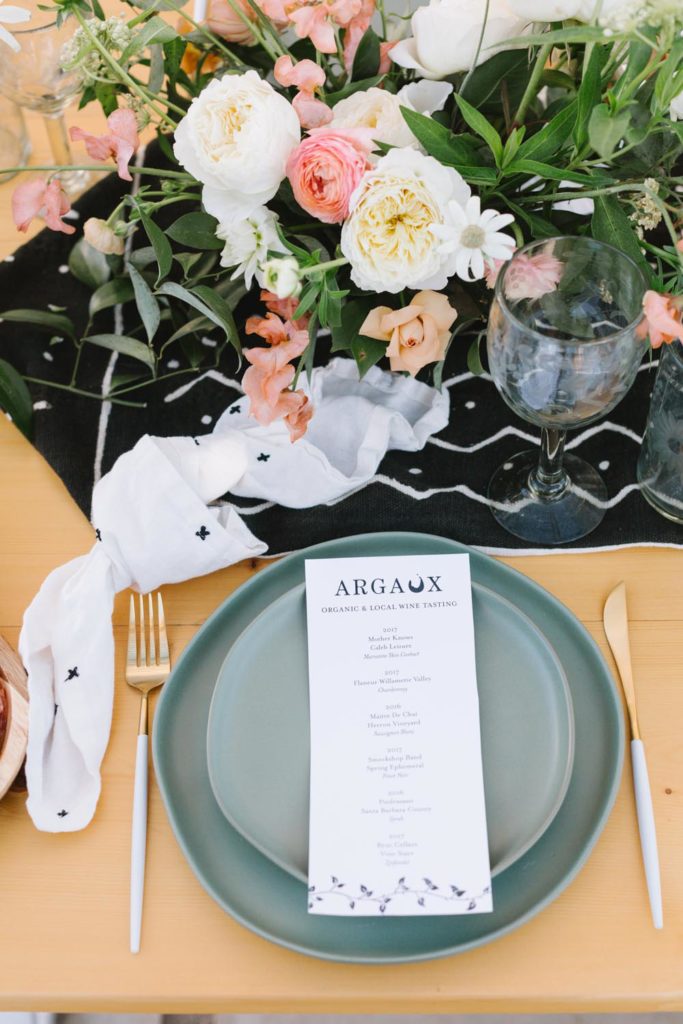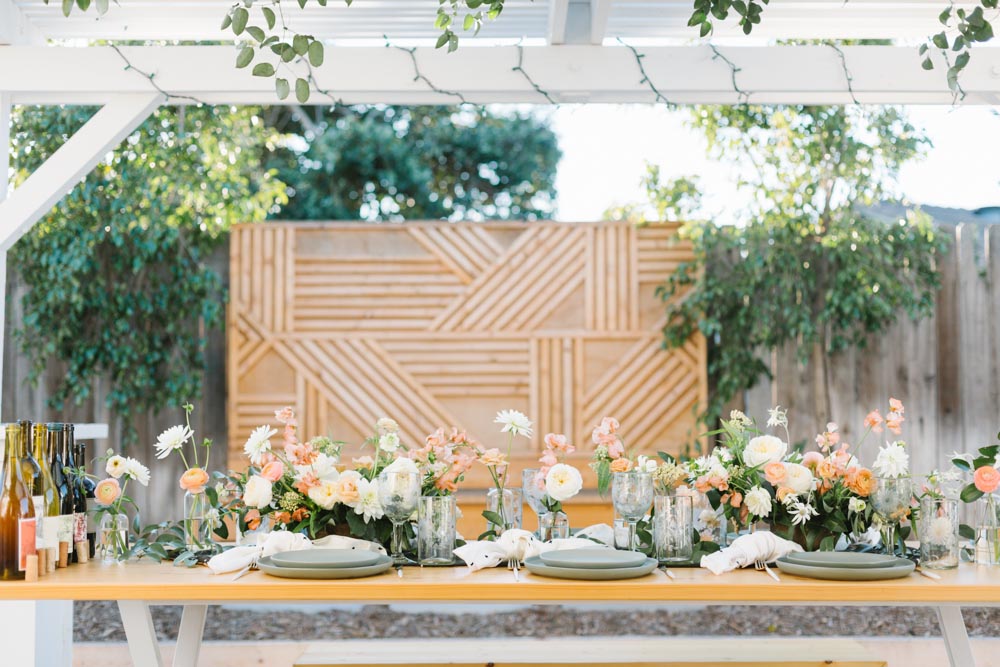 This is the amazing Margaux of Argaux!  Her and the equally amazing Arden are the owners and wine experts.  We asked them a few questions about organic and small production wines, keep scrolling to read all of their insight!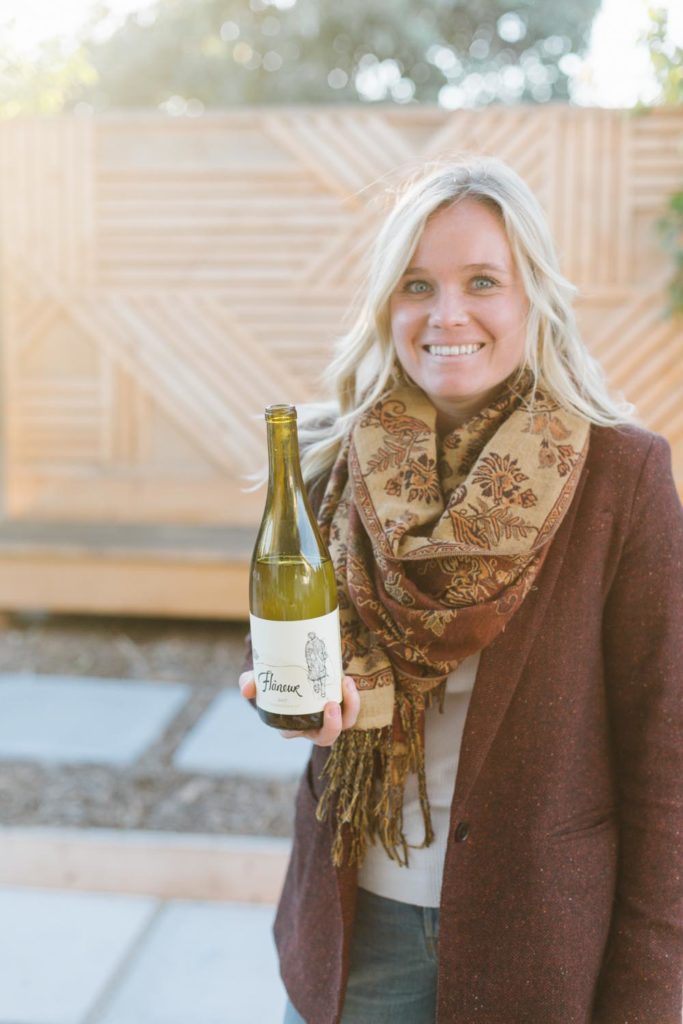 Talk to us about what sets organic wines apart from other wines…
Organic wine essentially means that the wine is made with grapes that were grown in accordance to organic farming practices. That means no herbicides, pesticides or fertilizers were used in the vineyard.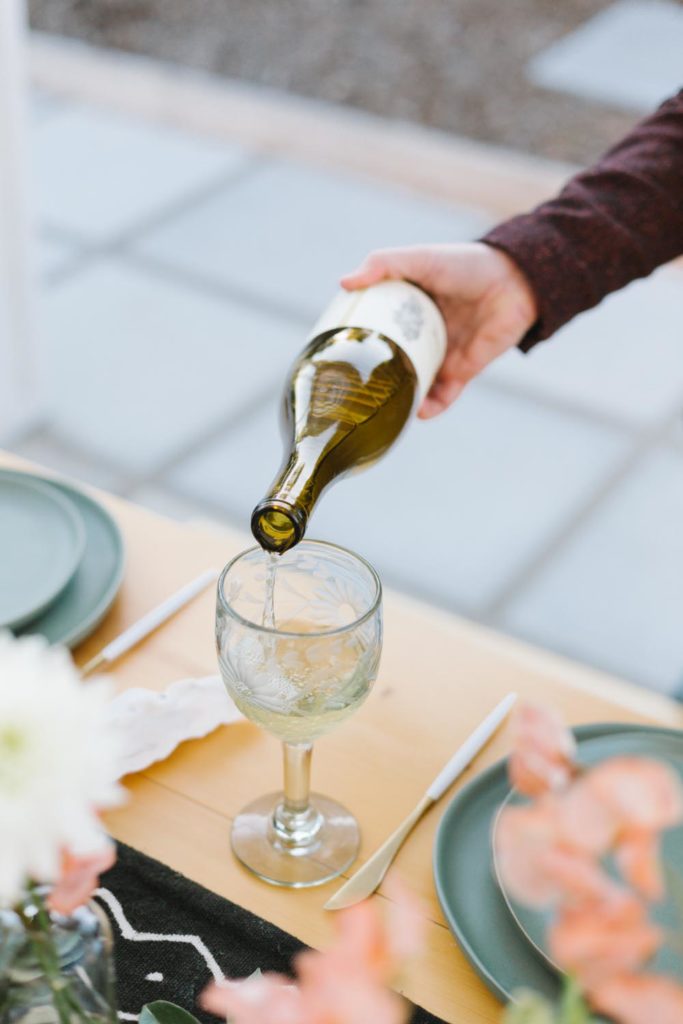 Can you give us some interesting facts about organic wines?
Here at Argaux we are all about small production winemaking rather than big brand, commercial winemaking which can sometimes come with a lot a baggage! We don't want to downgrade all commercial winemaking but I think it is an important aspect we cannot overlook when people wonder, "why do I get a headache when I drink red wine?" or "I can't drink red wine at a party because my teeth turn purple." Well, the answer to these questions and comments could be additives/chemicals. Namely, Mega Purple! This is an additive that makes wine dark and well, purple. It can also make the wine sweeter (headache?). What is Mega Purple made of? Chemicals. This is what turns those teeth purple and just one factor that could be contributing to your headache! The solution? Trust your wine source and buy small production wines that come from wineries where you can meet the winemaker and the winemaker can tell you exactly how the wine was made – most likely with a "hands off" approach.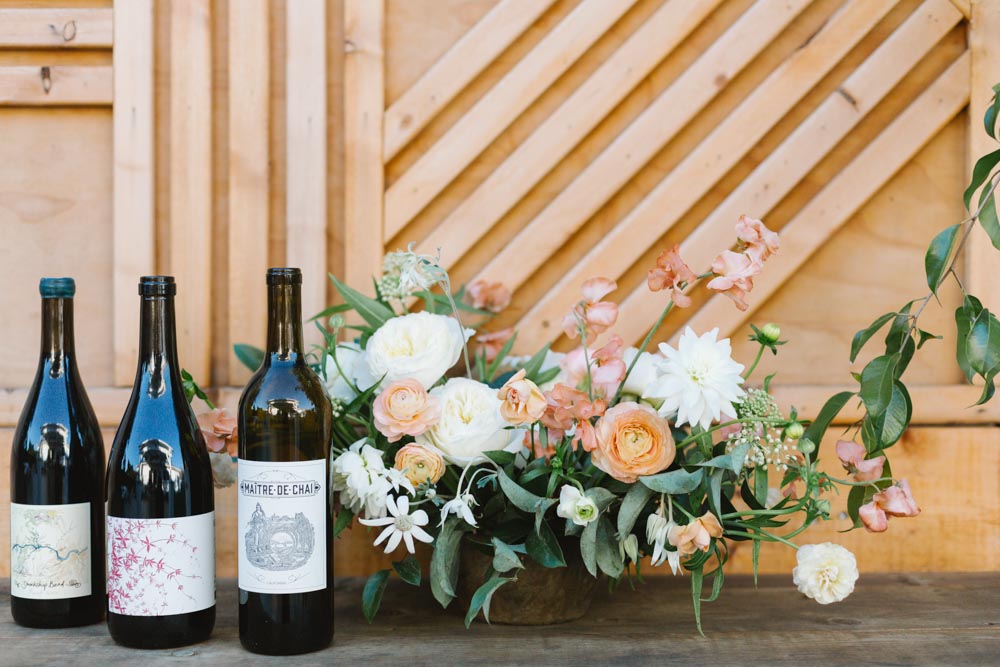 Well a girls gotta eat!!  Our friends at Colette's Catering made the most delicious charcuterie board, it complimented the wine so perfectly!!  And it was pretty too, always a must!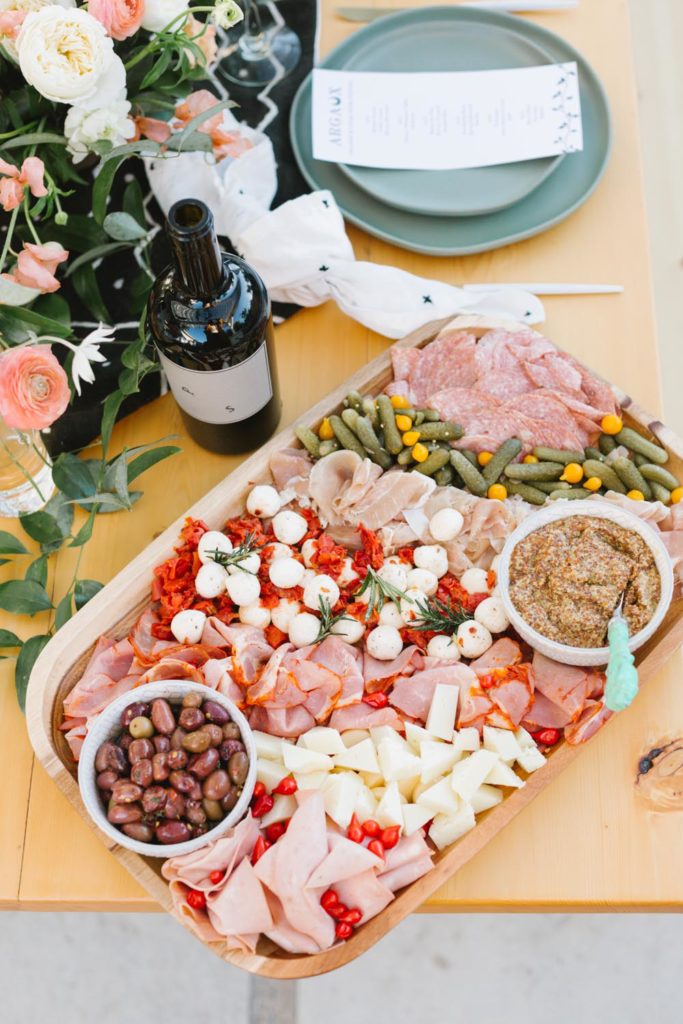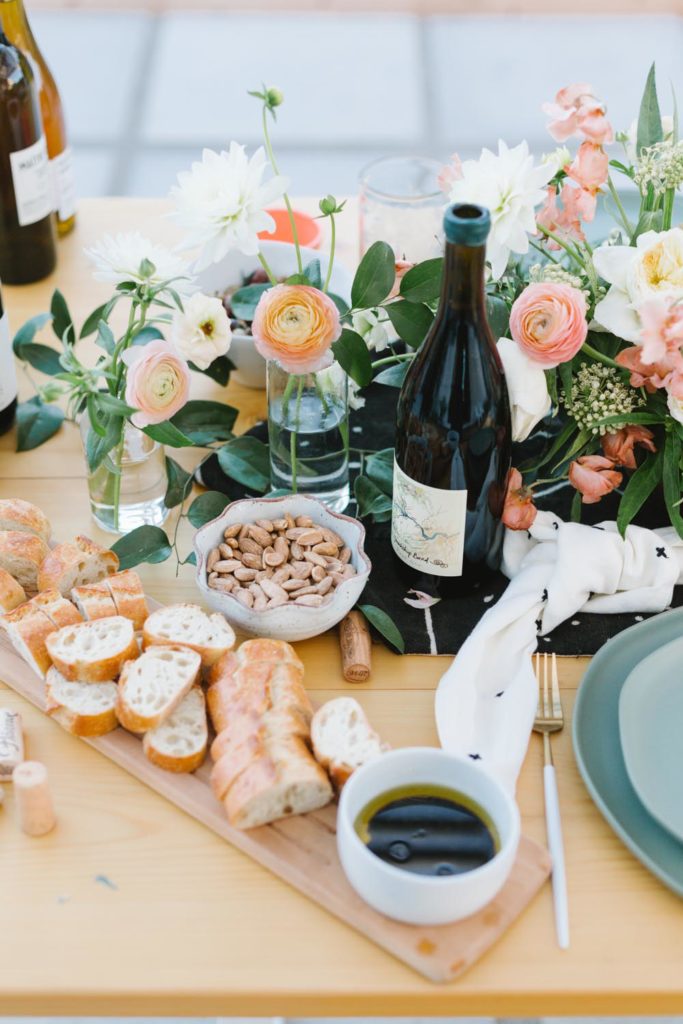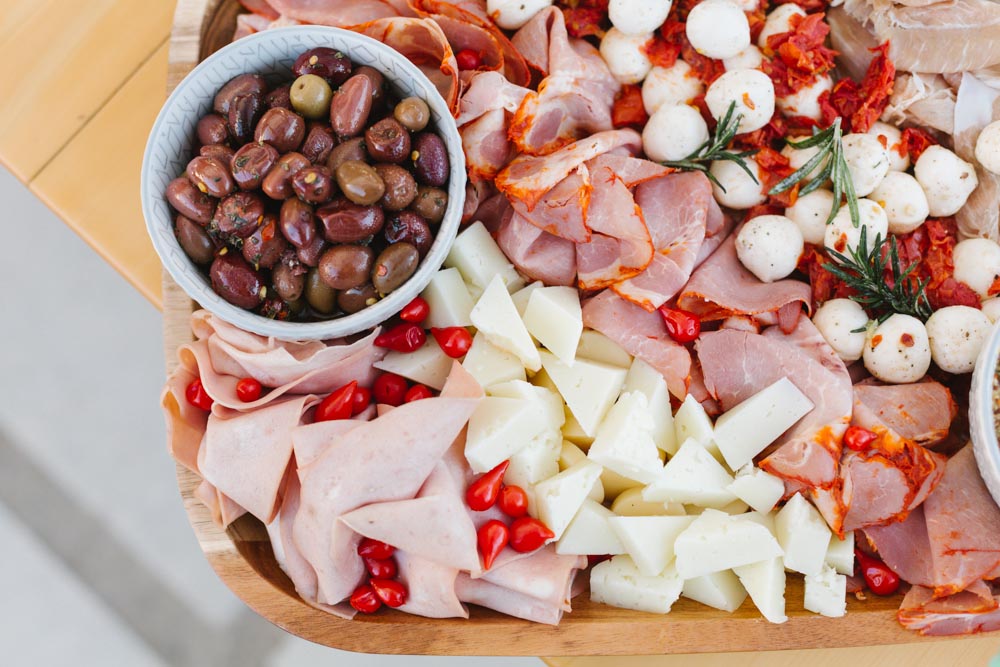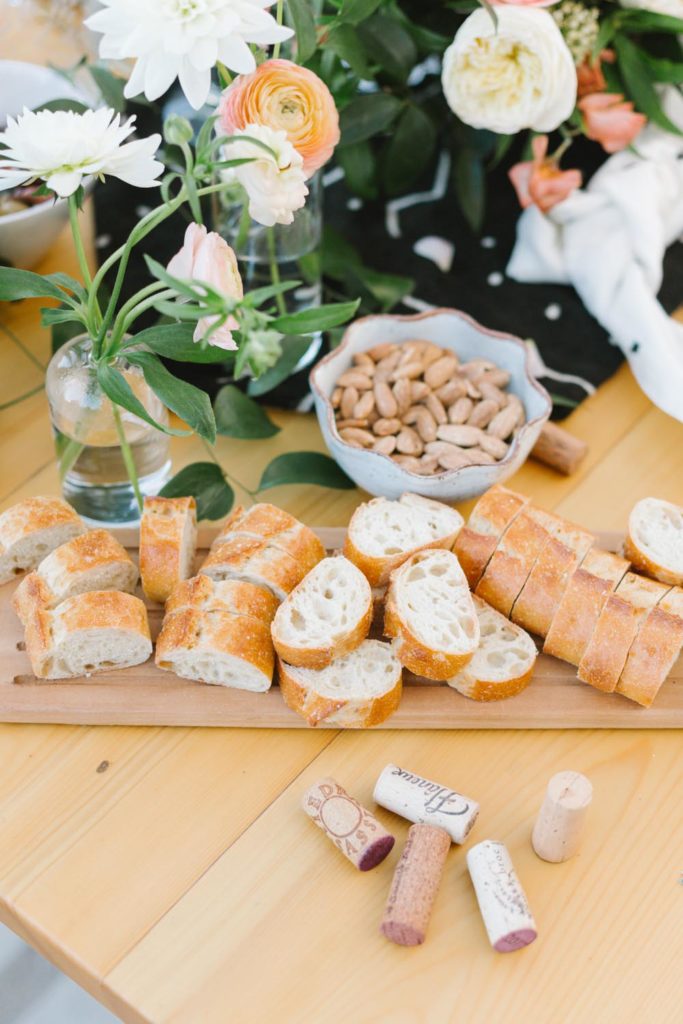 Here are the wines we tasted…
The first is the 2017 Mother Knows Caleb Leisure Marsanne Skin Contact – it was my first time tasting an orange wine and it was so interesting and yummy!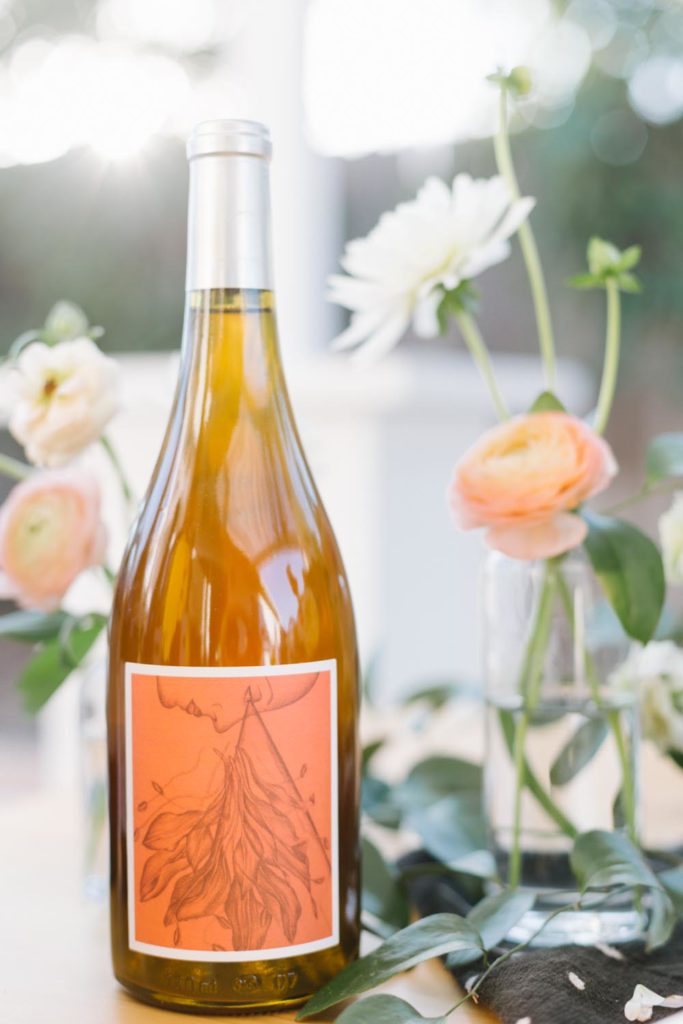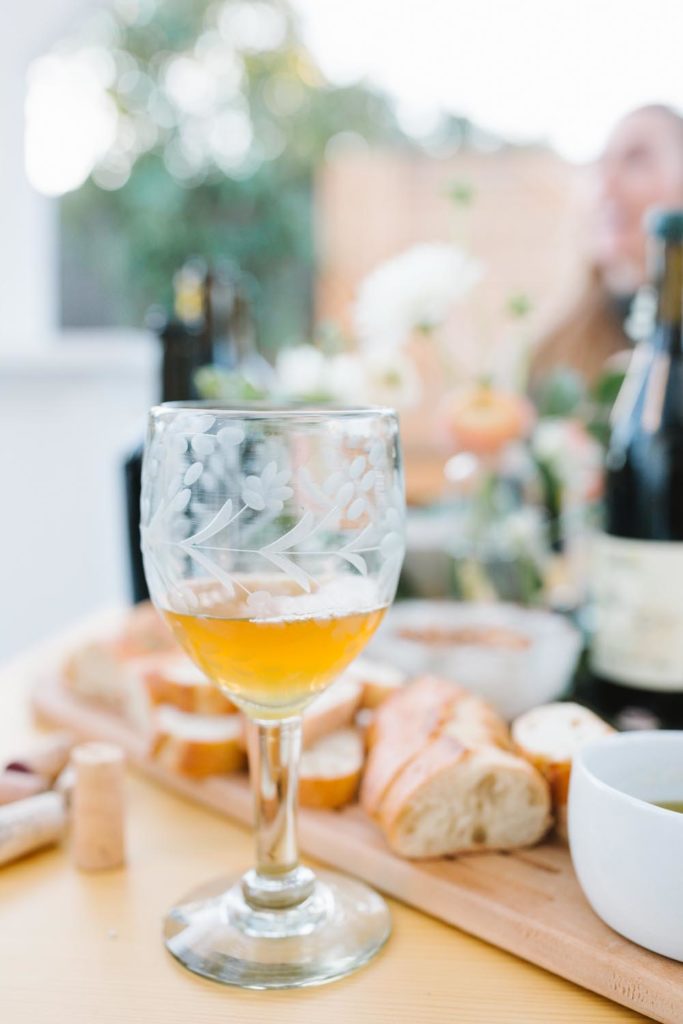 The second was the 2017 Flaneur Willamette Valley Chardonnay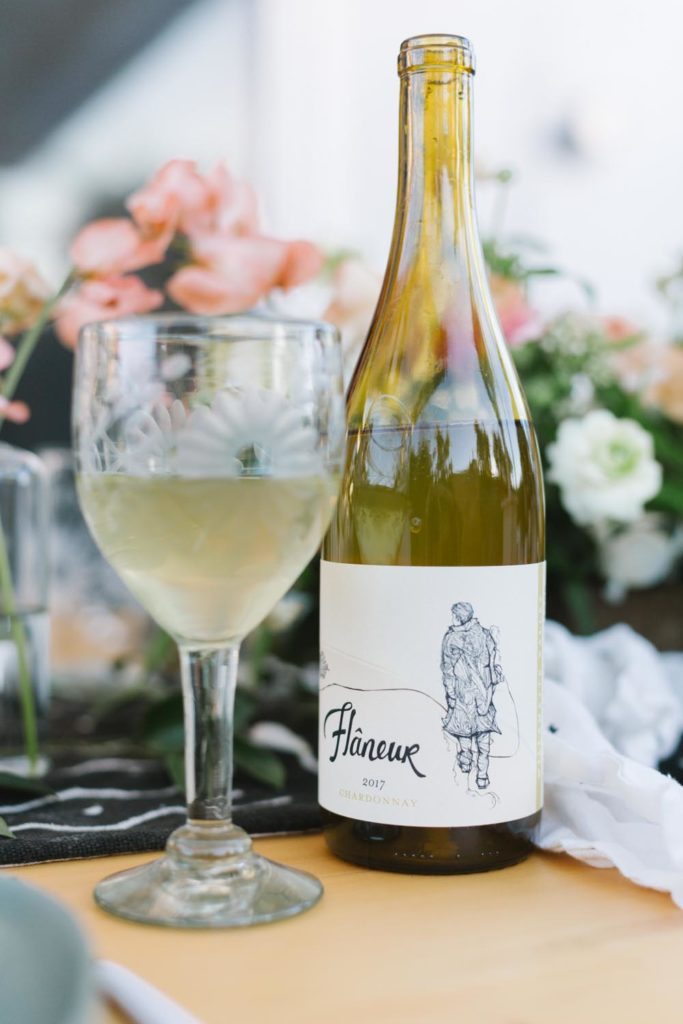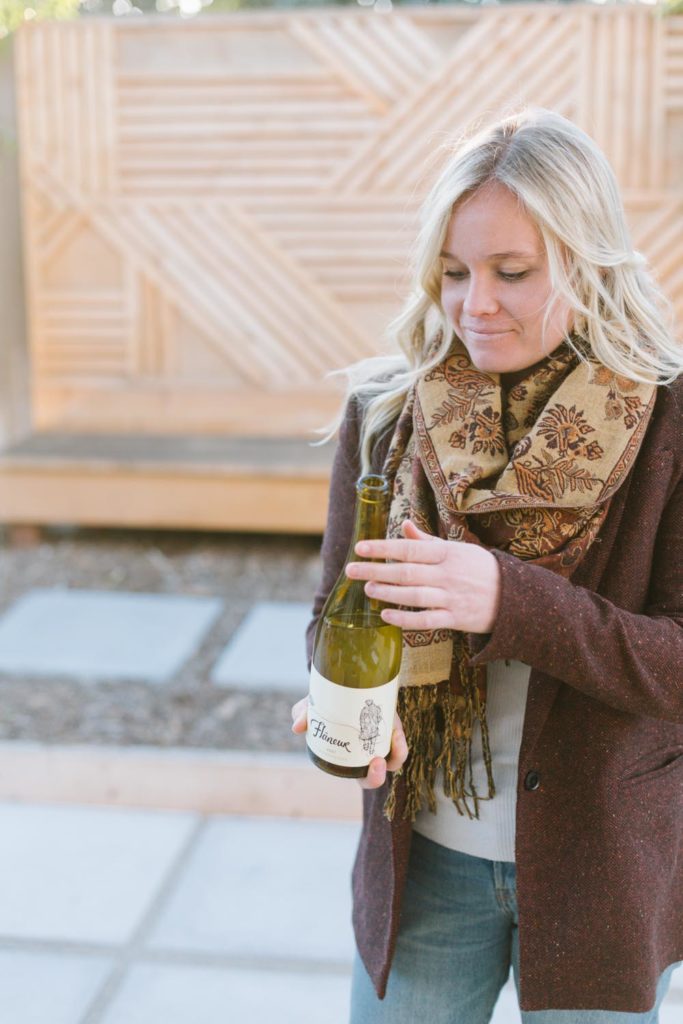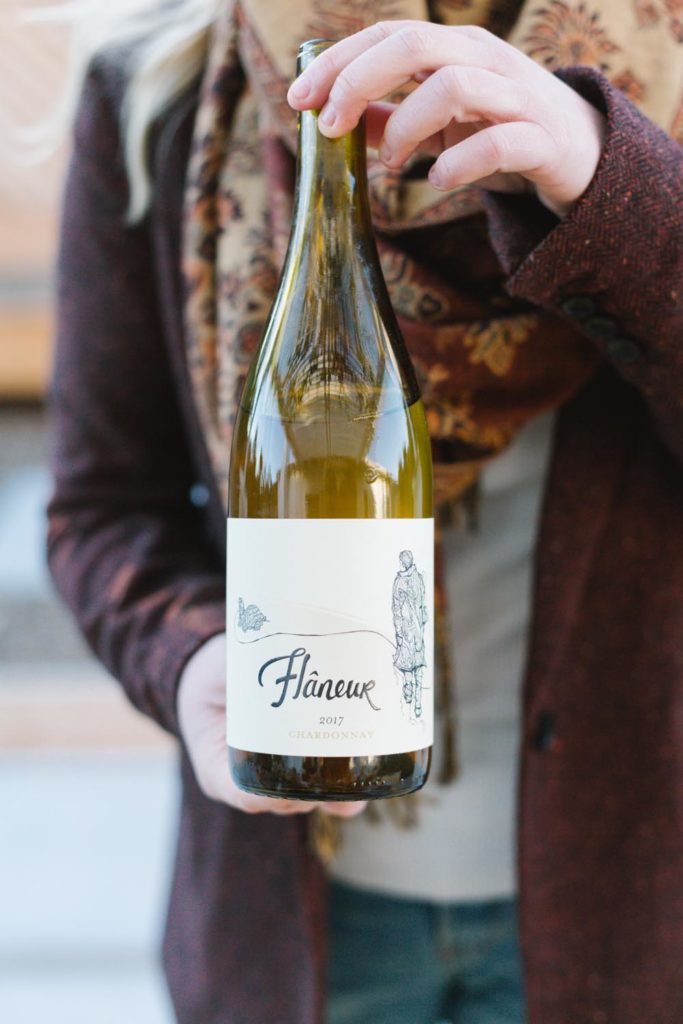 Third, the 2016 Maitre De Chai Herron Vineyard Sauvignon Blanc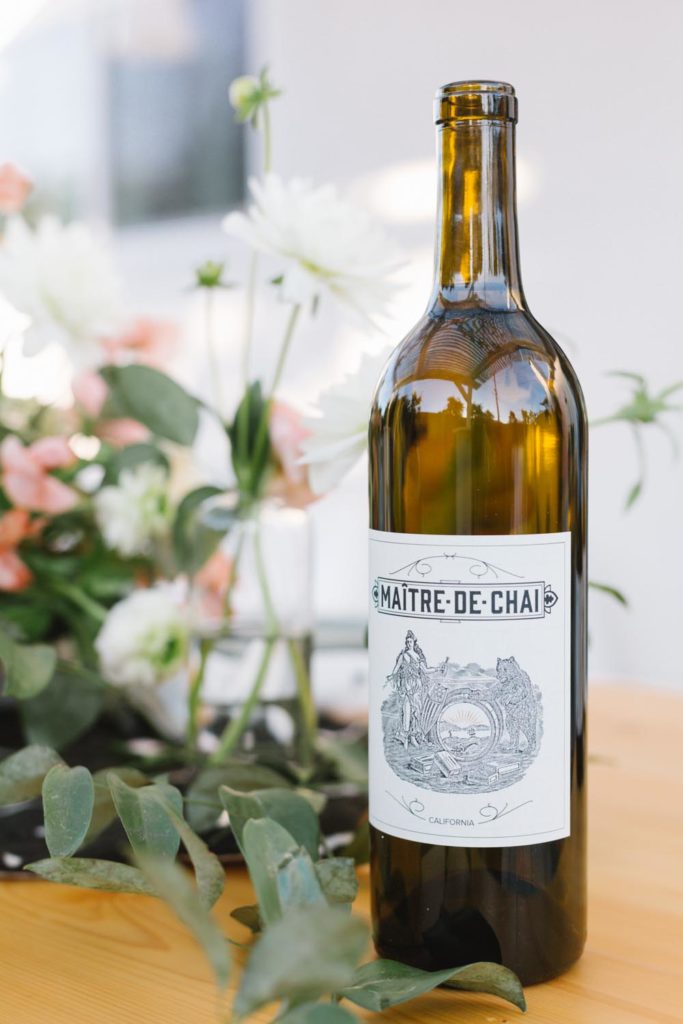 Next up – the 2016 Piedrasassi Santa Barbara County Syrah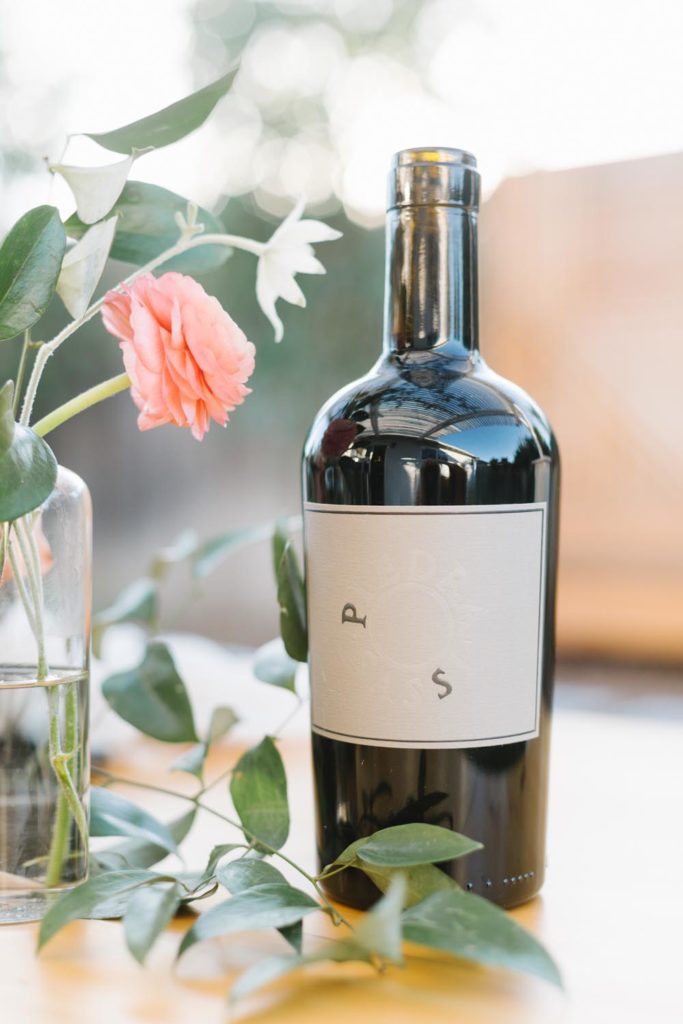 And lastly, the 2017 Broc Cellars Vine Starr Zinfandel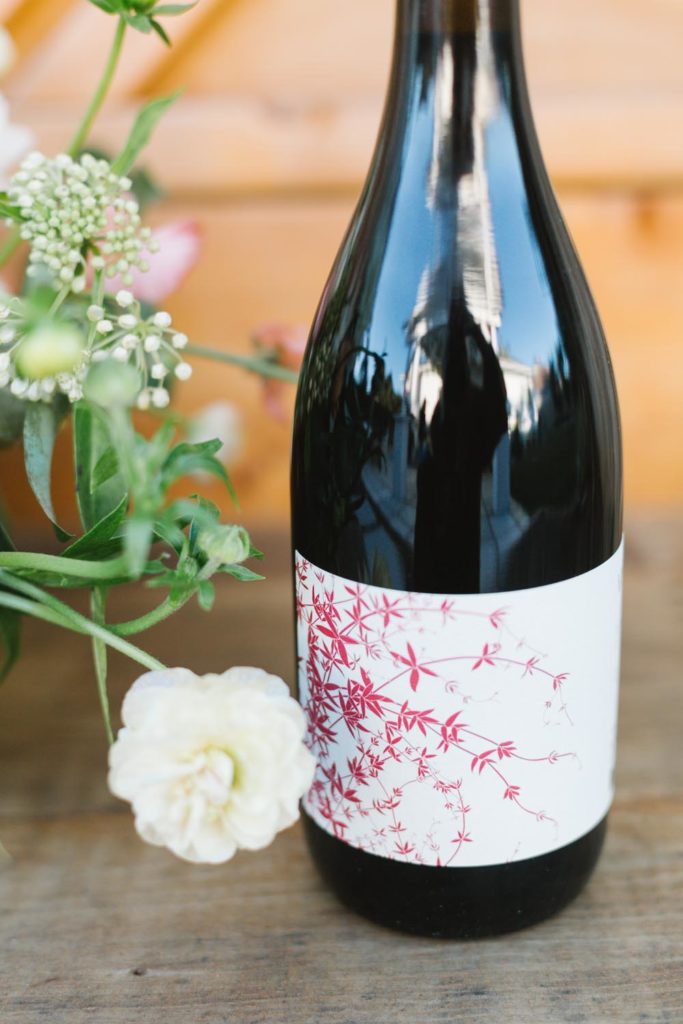 January comes a time where we all want to focus on our health and wellness, how can you still incorporate wine into your lifestyle with keeping to these goals?
Supporting and representing small growers and producers is very important to us. We know our winemakers, we know their families, we know their dogs, we know their story. These are hardworking, passionate people who are not willing to sacrifice quality from quantity and those are the people we respect and want to support. "They have a vision that comes from managing a 100-case production rather than a 100,000-case production, so that's their baby. And that wine, for better or worse, has more personality than the majority of large-production wines. I believe that wholeheartedly." – James Rahn
Wine is a lifestyle and when treated carefully and respectfully, it may just be the key to longevity.  It is for Lulu Peyraud.  Lulu is the 103 year old matriarch of Domaine Templer in Bandol, France.  She is a 4'10", best friends with Alice Waters and a true idol in the world of wine.  We had the privilege of meeting her two summers ago when a tasting appointment at the Domaine turned into rosé and scrabble on the patio with Lulu herself.  Her eyes are kind and her demeanor is regal in the most un-intimidating way.  She has lived longer than most and when asked the secret to her longevity she answered with firm certainty and an endearing smirk; "I never drink water.  I don't want to rust.  Only rosé, young red wine and champagne."  The facetious comment was greeted with some laughs and the truth answer to that question was revealed without ever being said.
This month we are tipping our hats to Lulu and bringing you wines of purity and precision in the pursuit of a long, happy, healthy and balanced lifestyle.  Be an educated drinker.  Ask questions and know what you are drinking.  At Argaux we only bring you small production wines because we know the winemakers, the caliber of their talent and their true inability to risk quality for quantity.  Wine should not taste the same vintage to vintage and winemaking should not be a recipe.  Additives and chemicals are applied to fix a problem which could have been avoided through better farming practices and attention to detail in the vineyards.  So there you have it, rant over!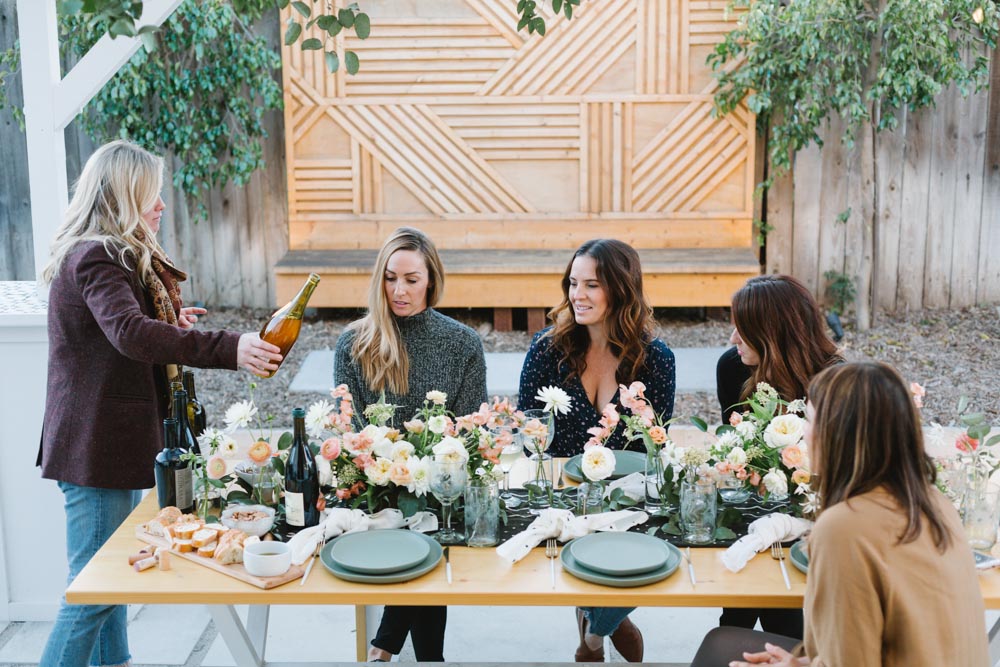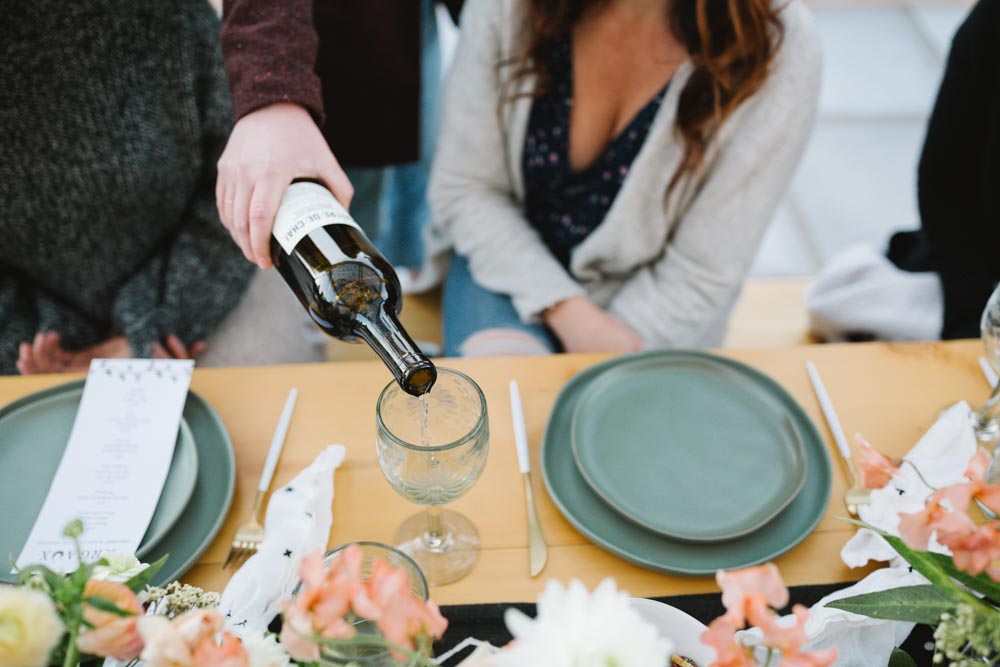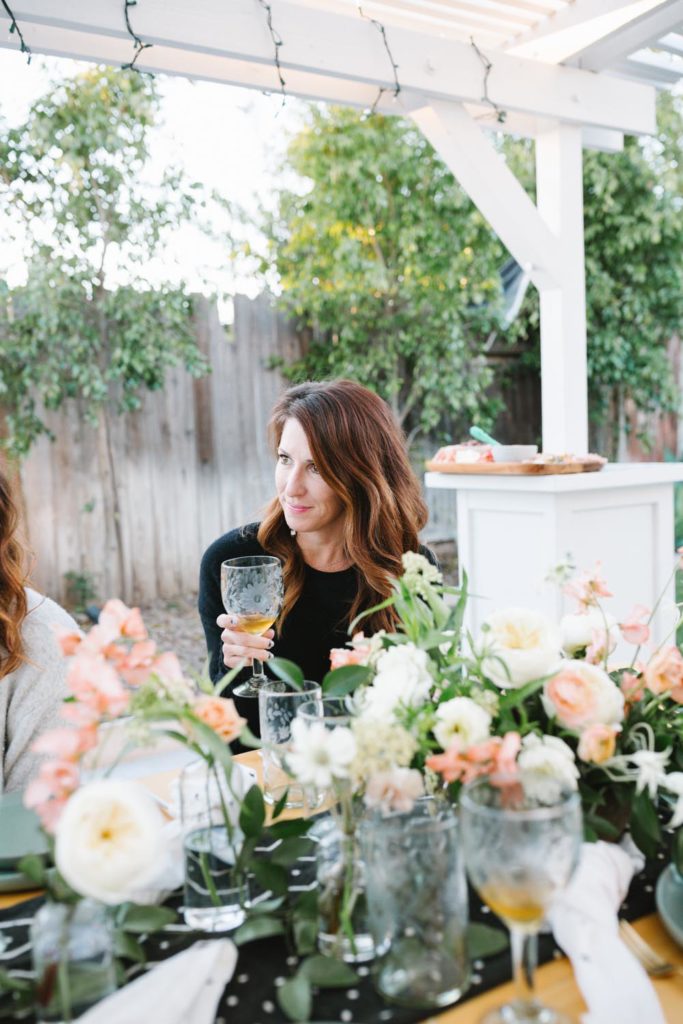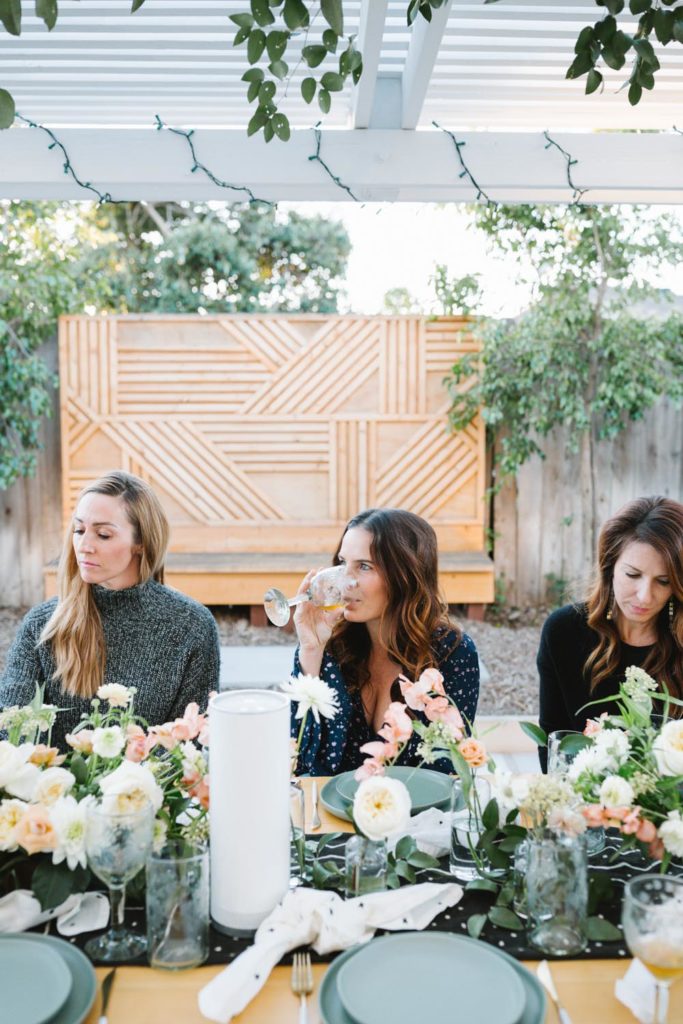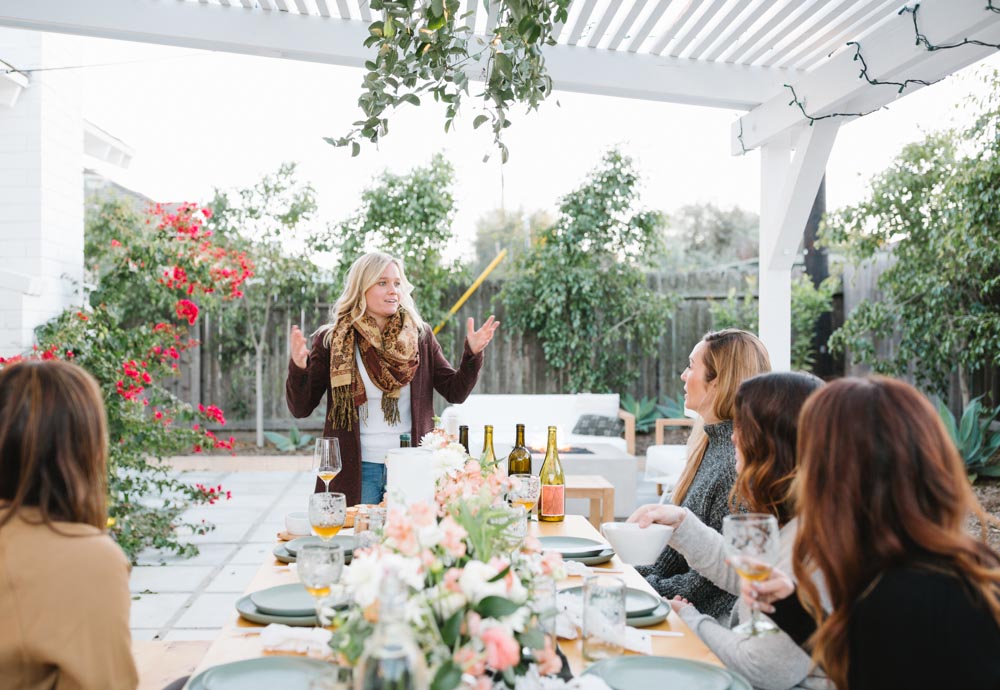 It was such a beautiful night and we loved tasting and learning all about these delicious organic and small production wines.  We're so lucky to have the girls from Argaux in our arsenal.  Whenever our clients need a sommelier they are the first we recommend!  So we fully trust and love these ladies as we know they are professional and put such care and detail into everything they do!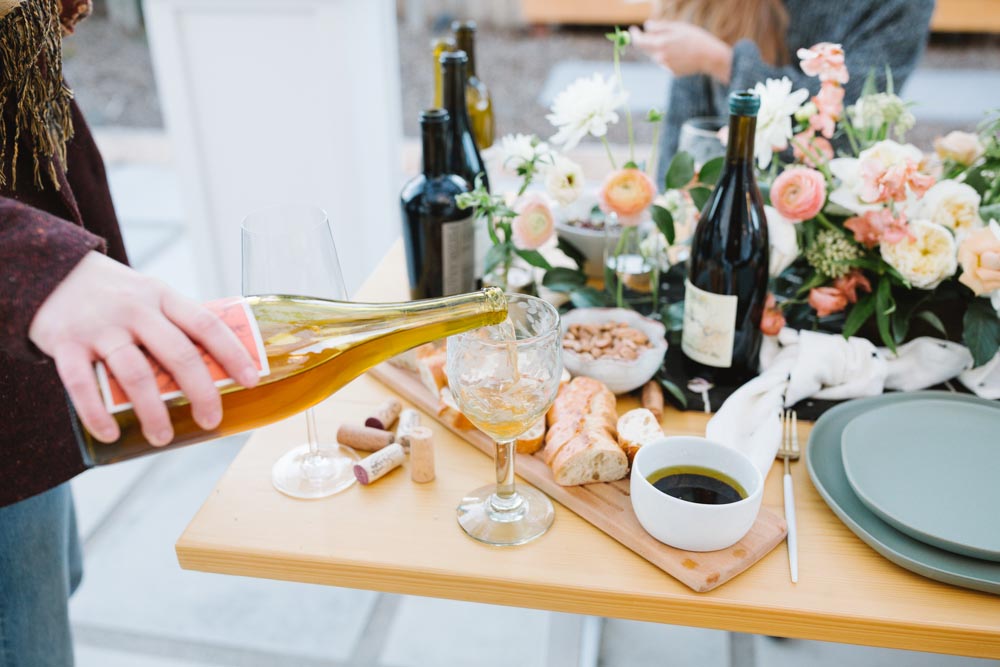 You can be part of the Argaux wine club by signing up on their site!  And the next time your purchasing wine, think about where it came from and what dear sweet Lulu said!!
xx
Jacquelyn