Well, this weekend is gonna be in the 80's which means it's time to bust out your outdoor entertaining skills!!  If you saw our post yesterday we have you set with what you're gonna serve this Spring – kumquat cocktails!!  So why not go all the way with a kumquat inspired party and tablescape?!  It's Spring time and I'm ready to get frisky – with color that is!!  We did this fun set up right in my backyard and I'm totally obsessed with it!  So fresh and fun for Spring, and what a treat for your guests to arrive and be treated to such a gorgeous set up.  Without further ado, scroll along to see the amazeballs photos by my girl Megan Welker!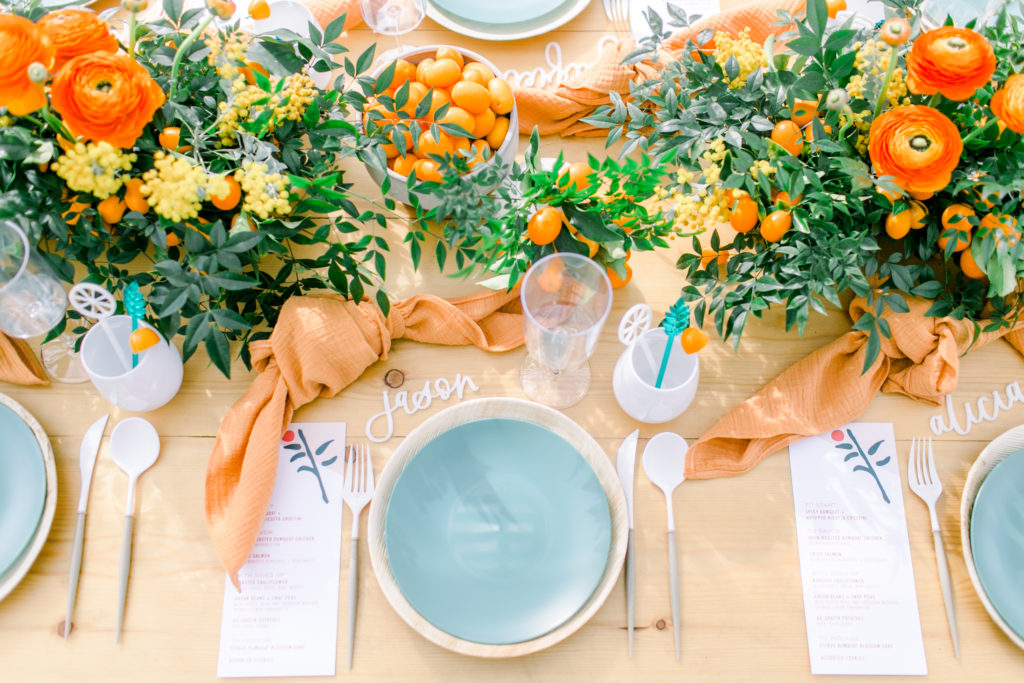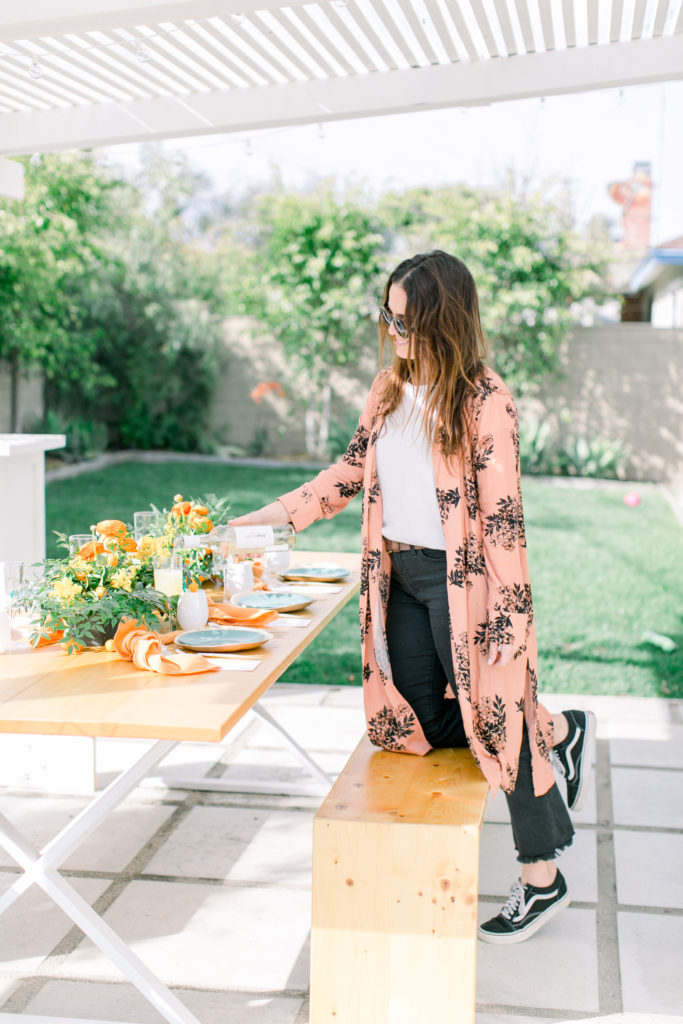 Gotta start with an invite, duh!  I always do!  My girl Heather, the talented lady behind River & Bridge created this modern and bright invite that I just love.  Makes me want to take a weekend trip somewhere warm and sunny like Palm Springs!!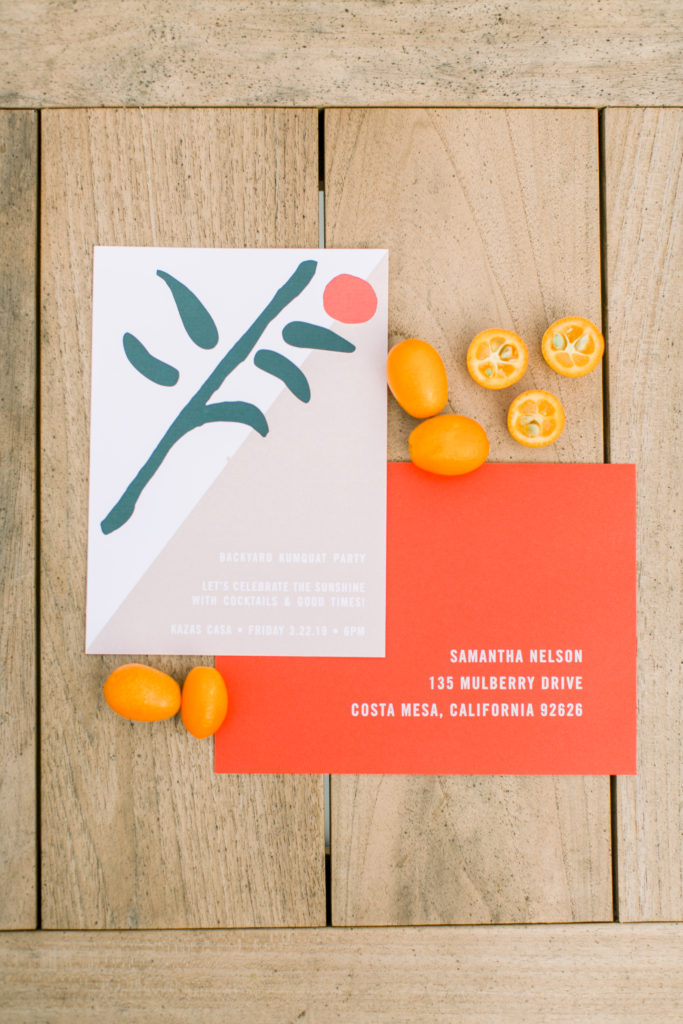 The table was set with colorful tabletop and florals.  My friend Christine, owner of Flora is responsible for the gorgeous floral arrangements.  Now, my husband has seen his fair share of flowers in my time with Beijos, but this was the first time he actually commented "wow, those are really pretty".  Can you believe it guys?!  He actually noticed something, haha!  But seriously, they were so breathtaking, they even caught the eye of a husband.
I used my favorite disposable entertaining line, you guessed it, L'entramise.  I am constantly inspired by their gorgeous and colorful pieces, and the fact that they are disposable makes them the most perfect home entertaining tool.  Because ain't nobody got time for doing dishes!!!  Especially when you've spent so much time making everything so pretty, am I right?!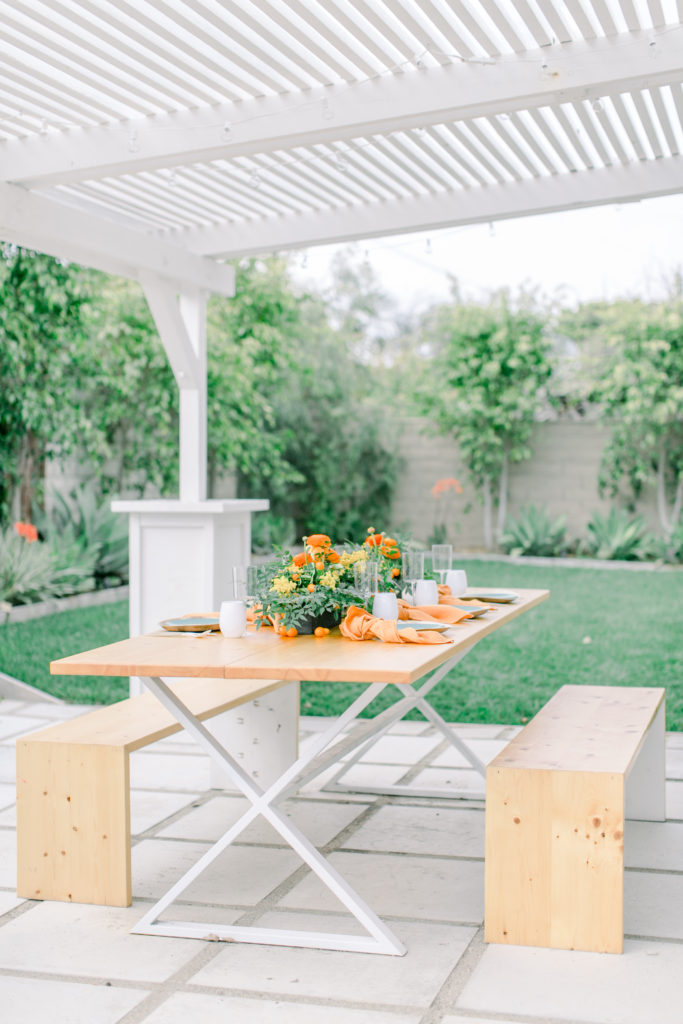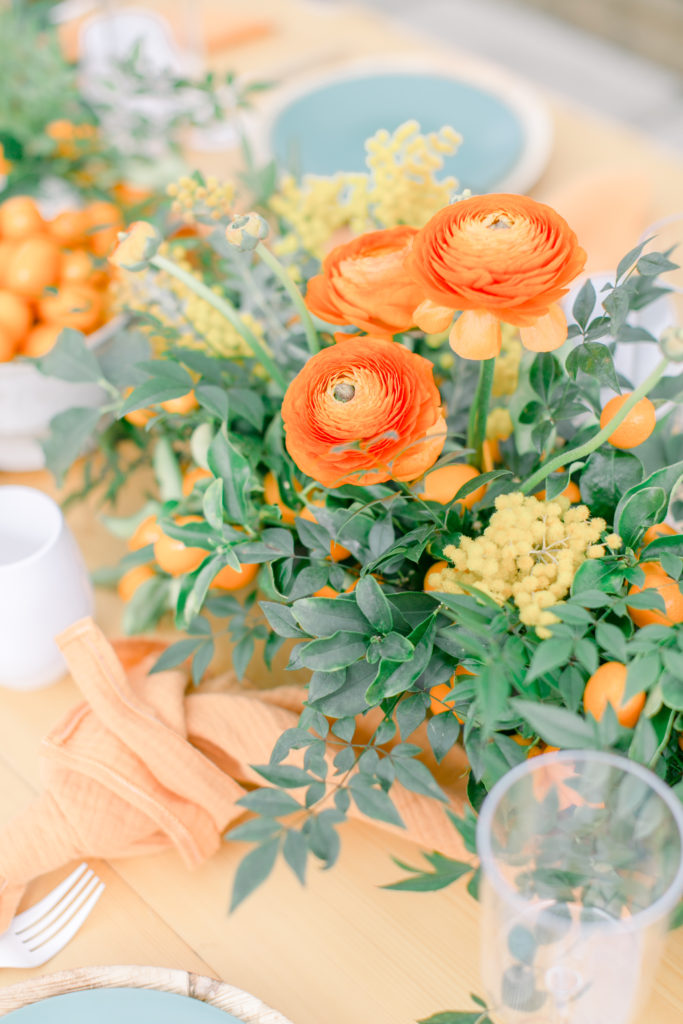 This little bowl of kumquats makes me so happy!  Such an easy way to add some pop to your table!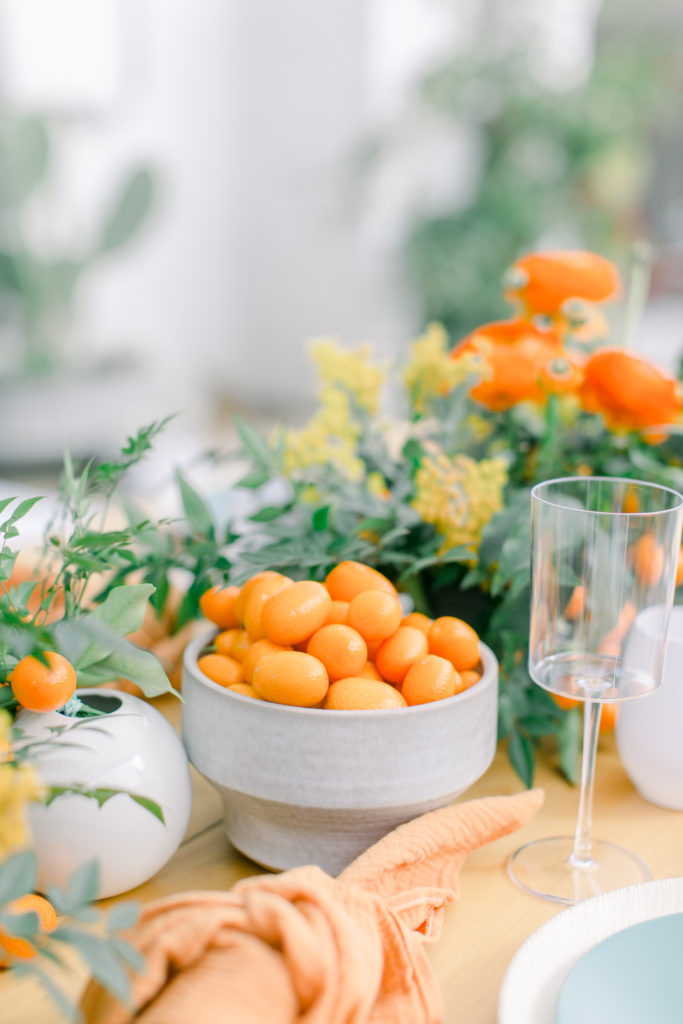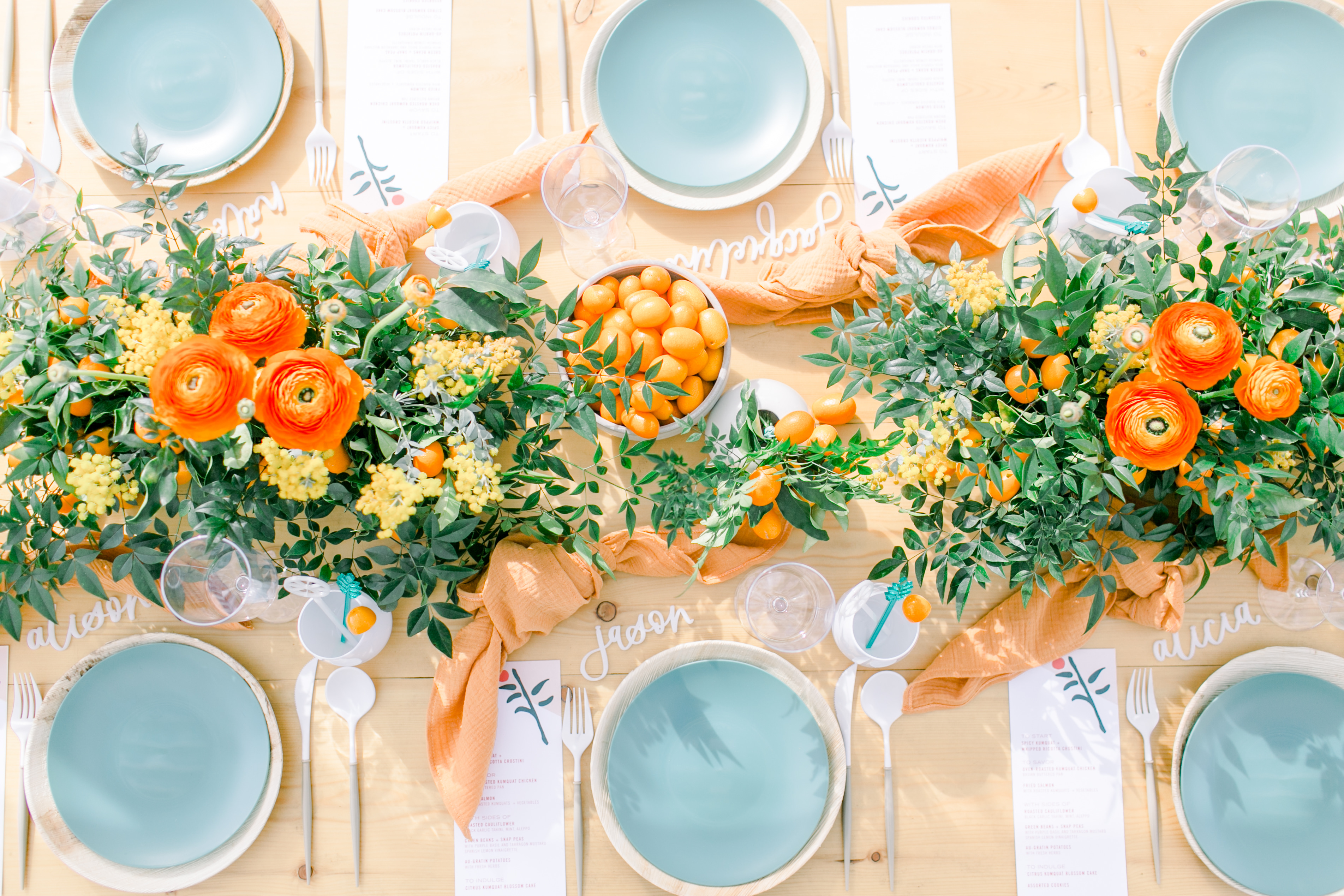 Let's not forget the details, because you know we love them!!  And I know you do as well!  Menus to match the invites by River & Bridge were a must along with orange toned napkins from Party Crush Studio.  For place cards and cocktail stirrers you know I had Poppy Jack add her magic touch!  Isn't that green stirrer fun?!  Love how it all came together!!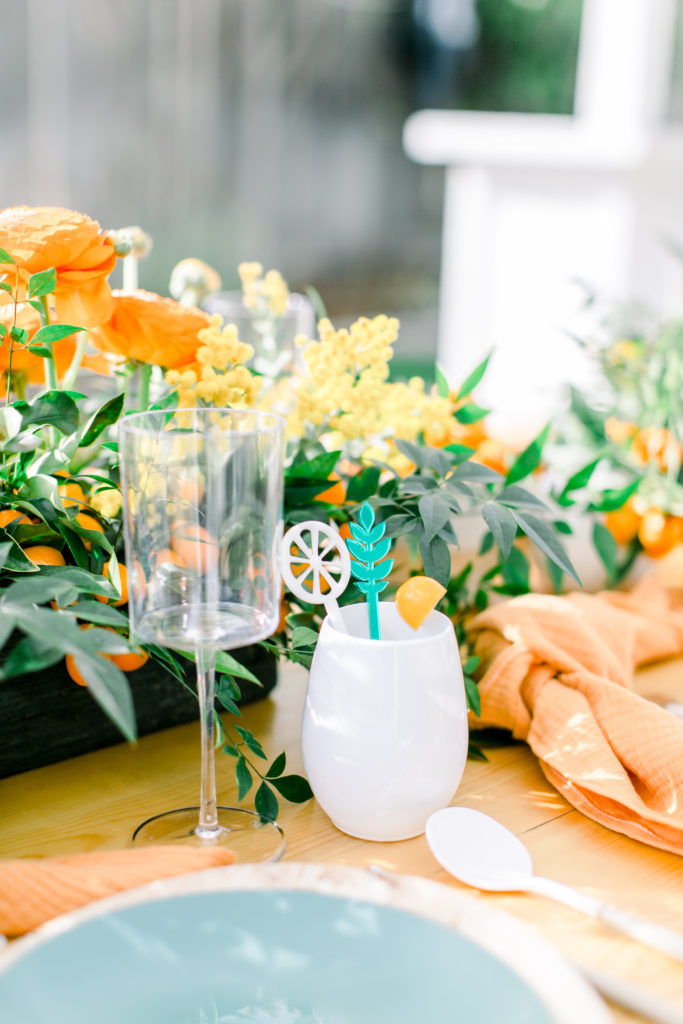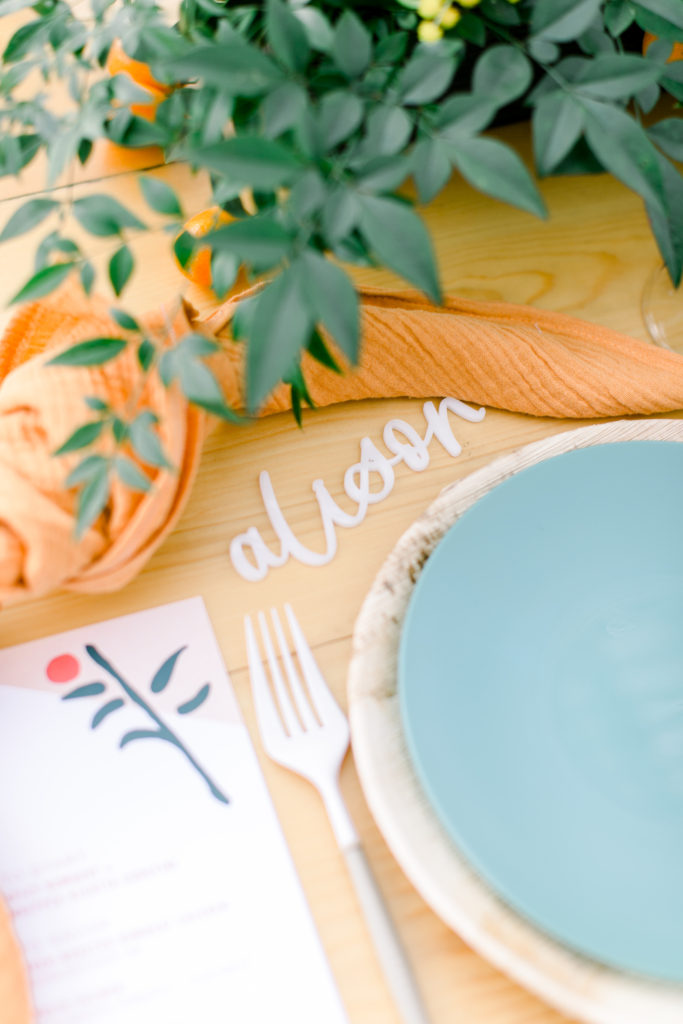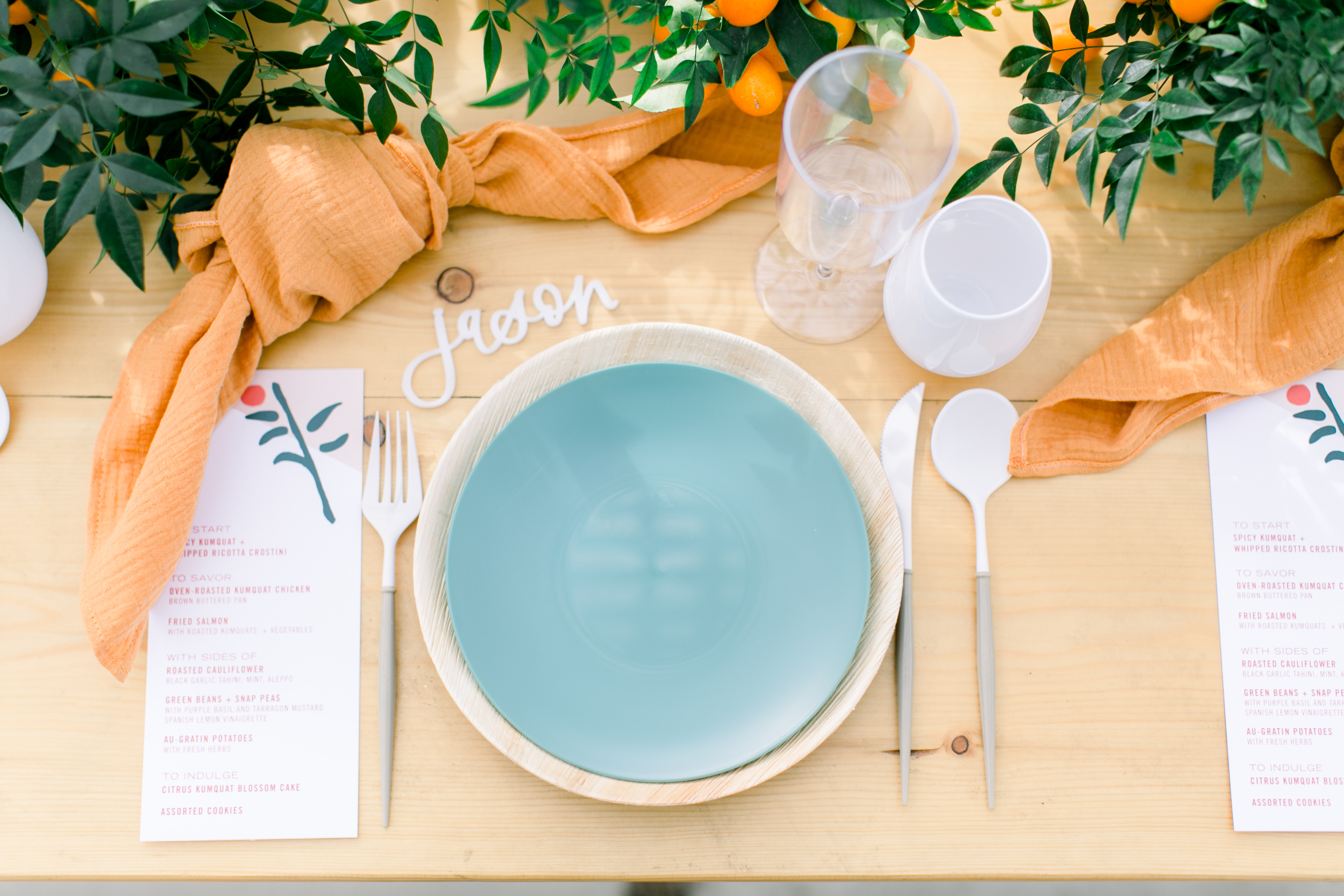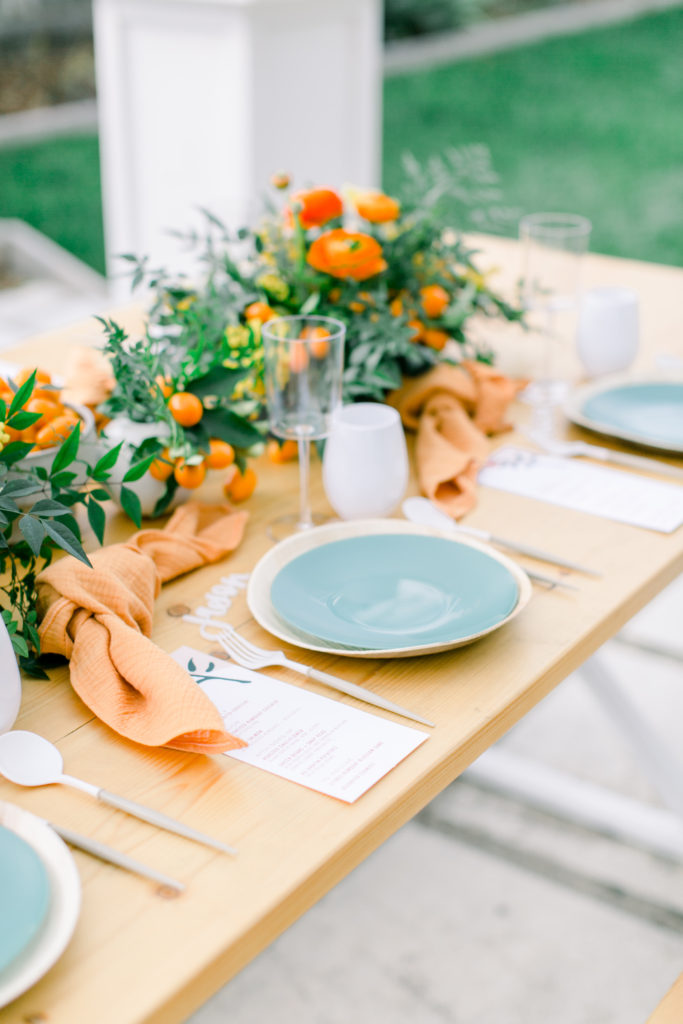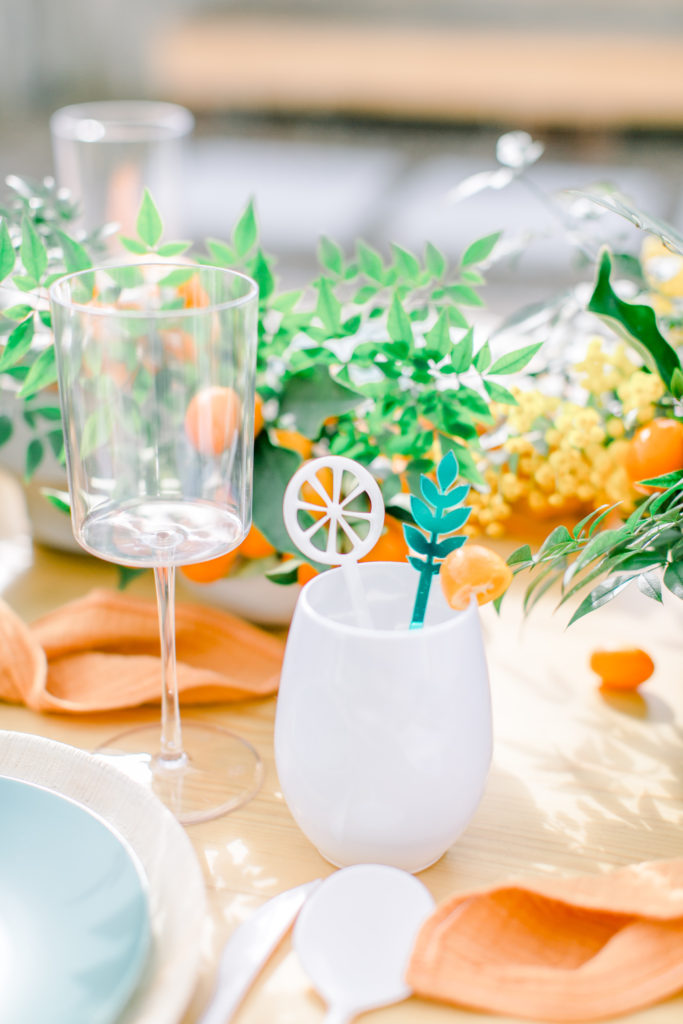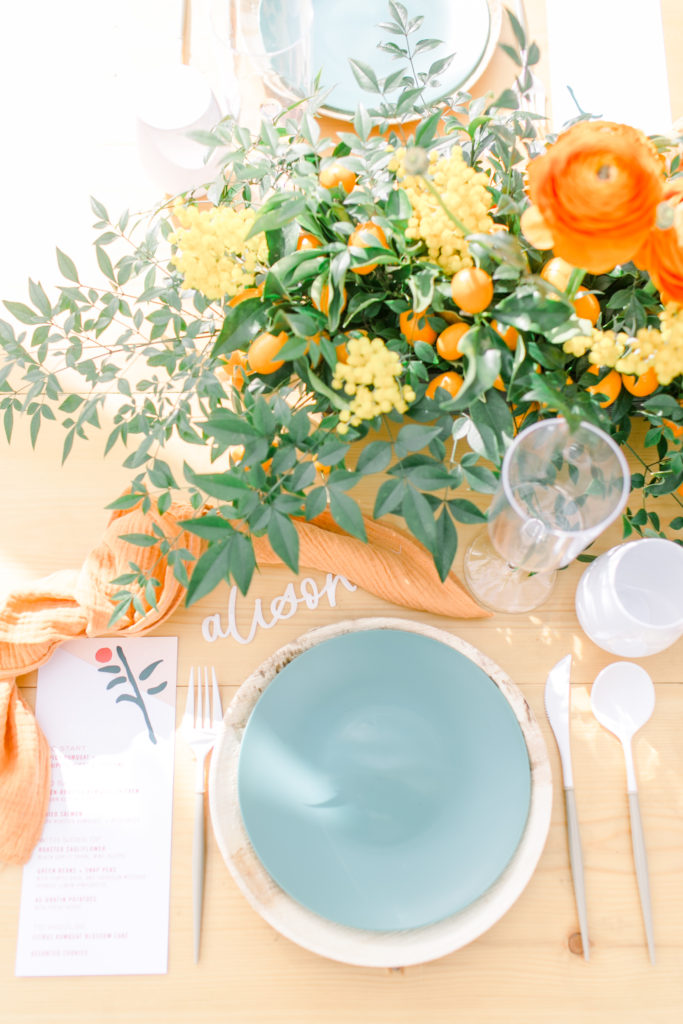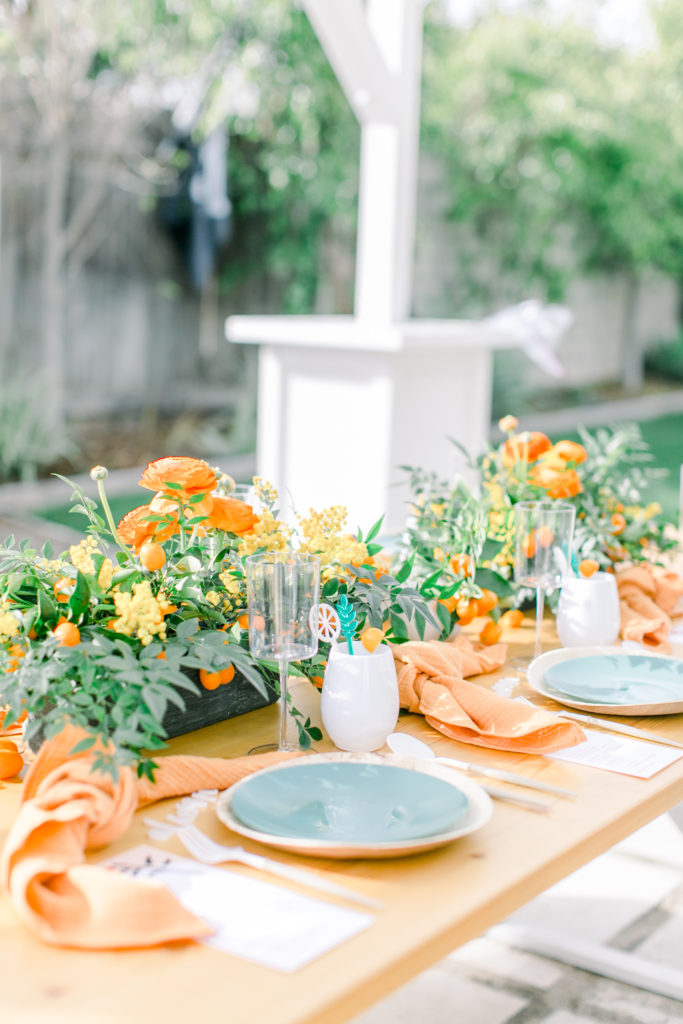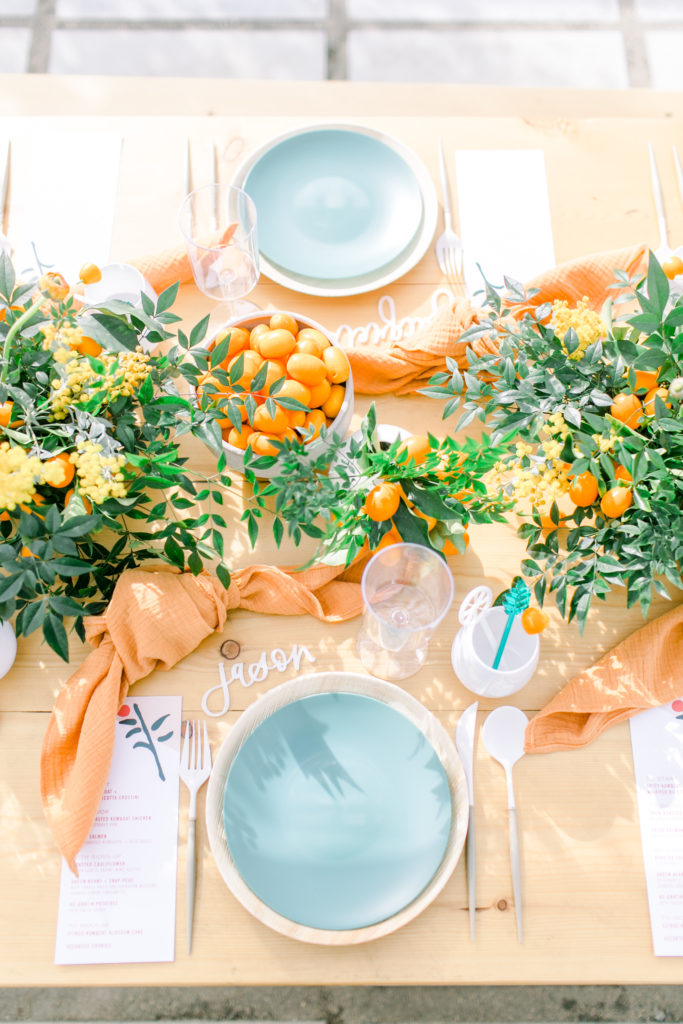 I served the desserts and drinks for this little shindig inside.  It made for a really cute set up and destination for friends to treat themselves to something tasty!  Speaking of tasty – these desserts were so amazing!!  The Sweet Lemon Bakeshop made the yummiest shortbread citrus cookies and rustic citrus cake.  They were all so scrumptious we couldn't get enough!!
We were pouring One Hope wine, as always!!  Their Sauvignon Blanc, Pinot Grigio and Chardonnay were nice and light and crisp to go with all the citrus we were snacking on…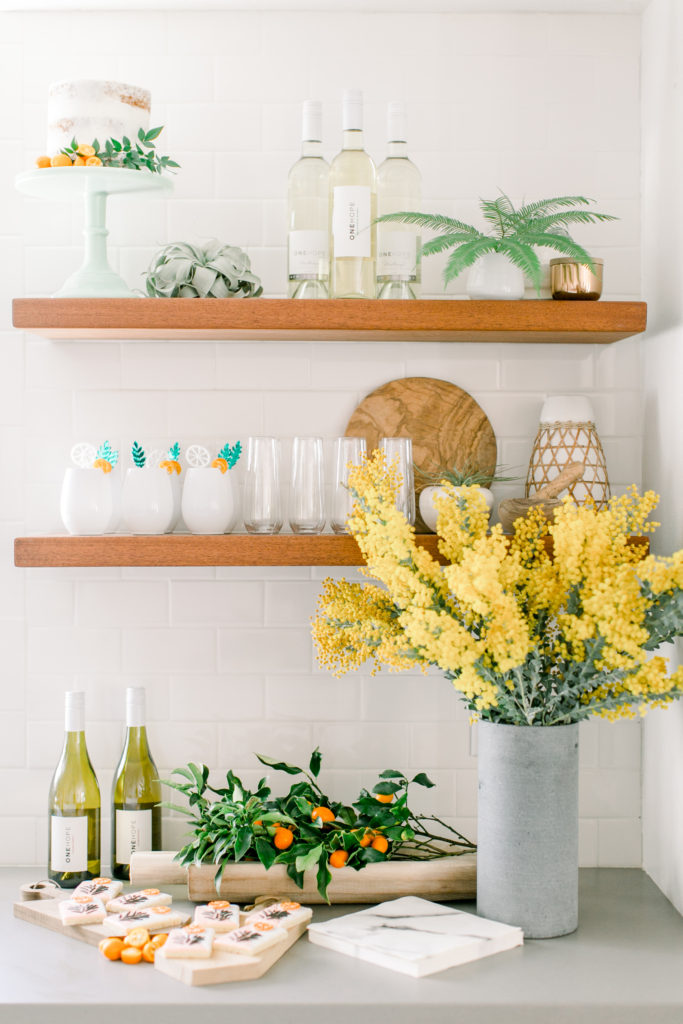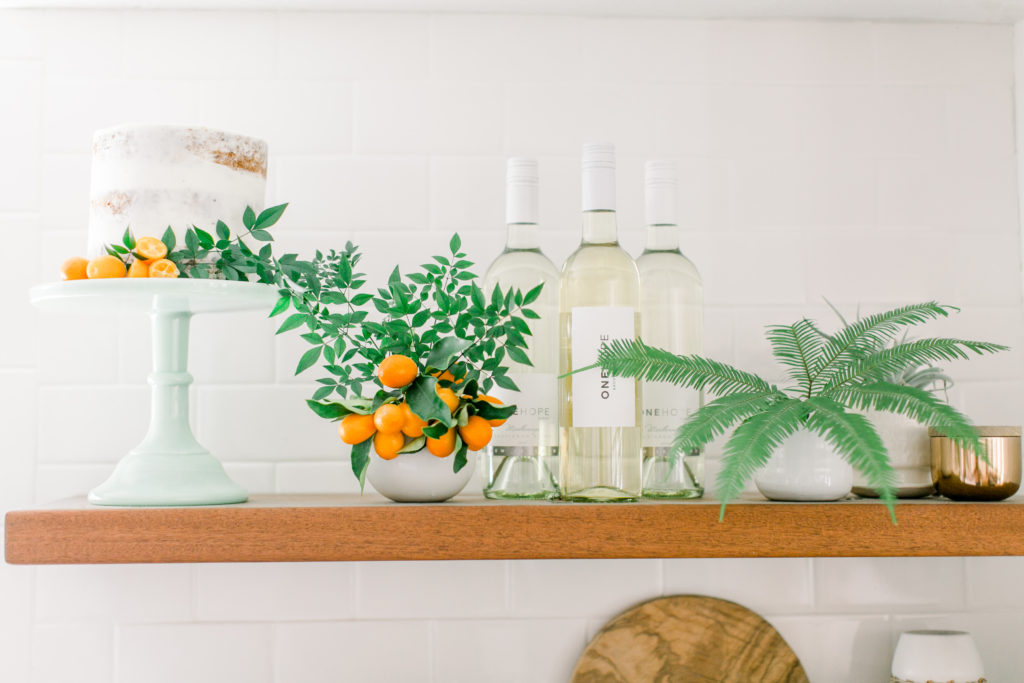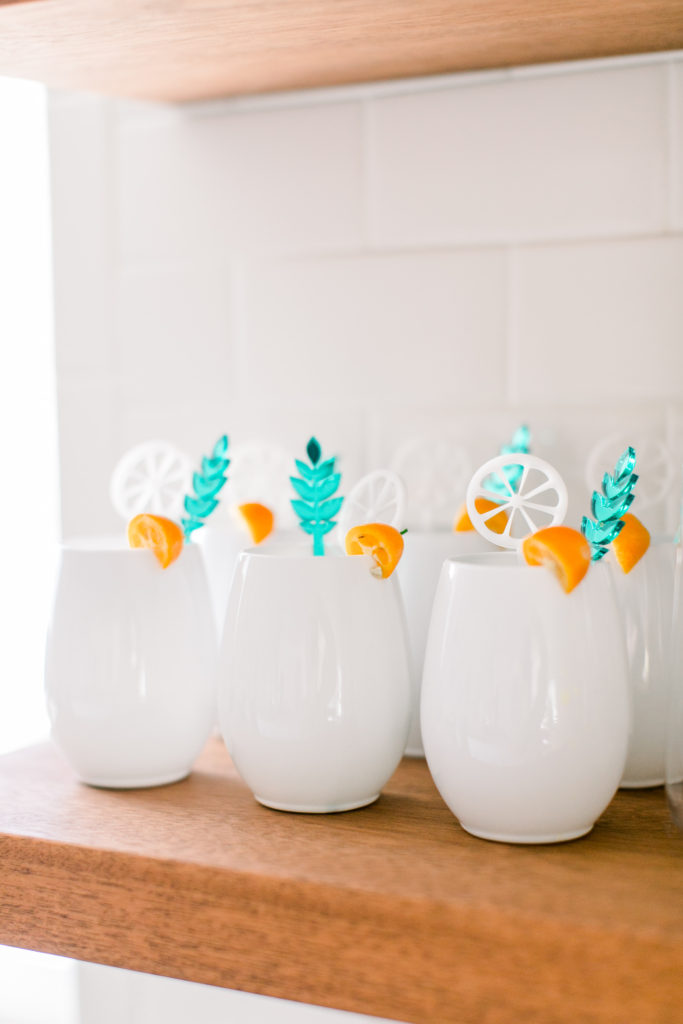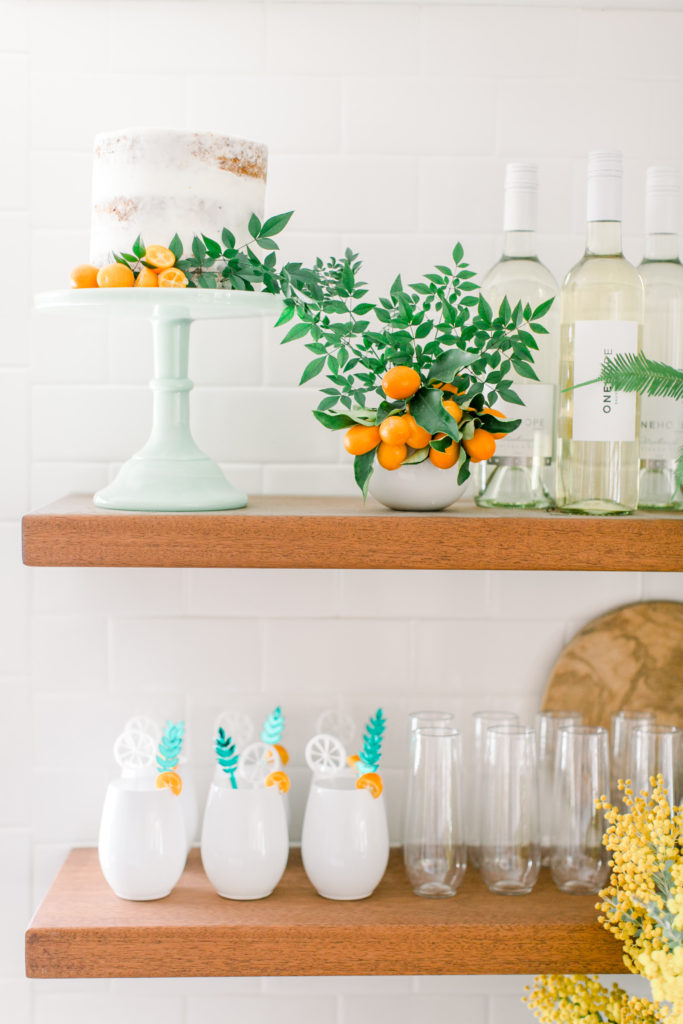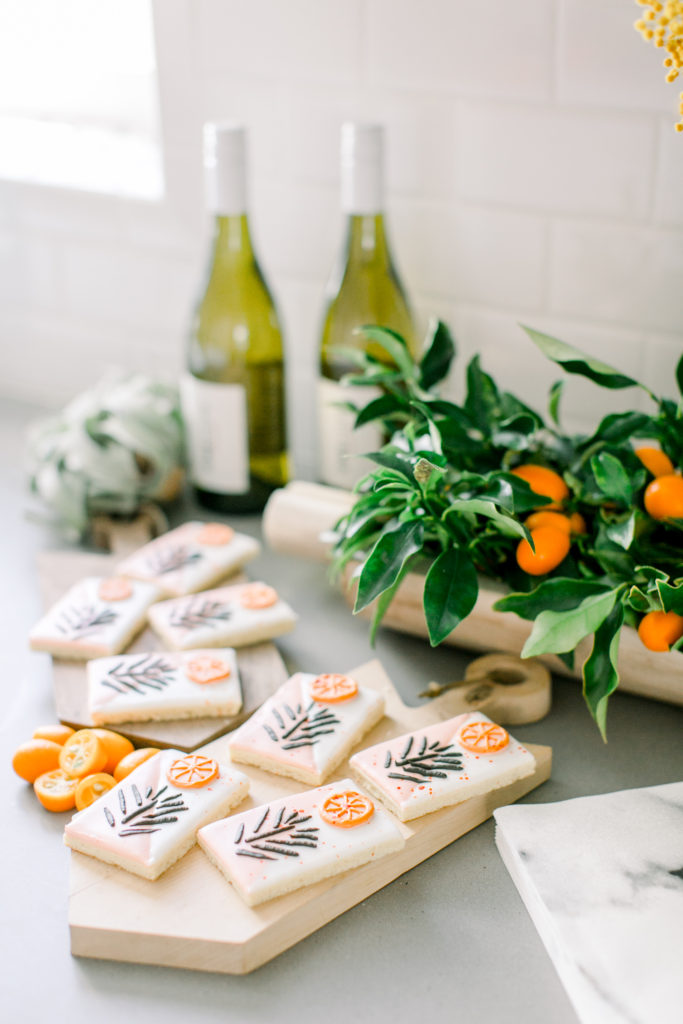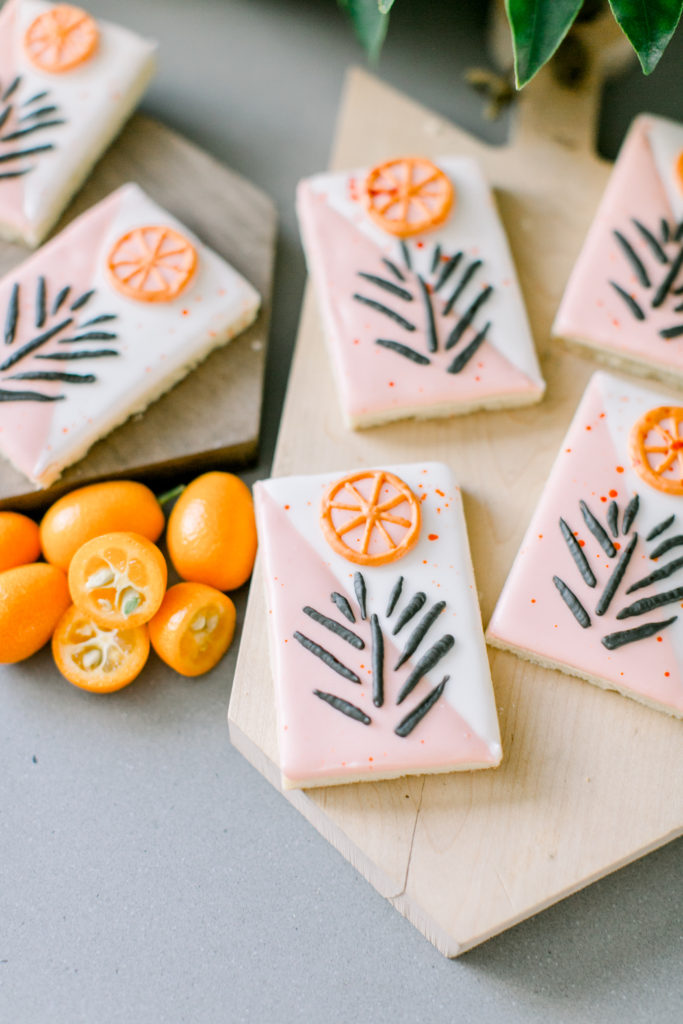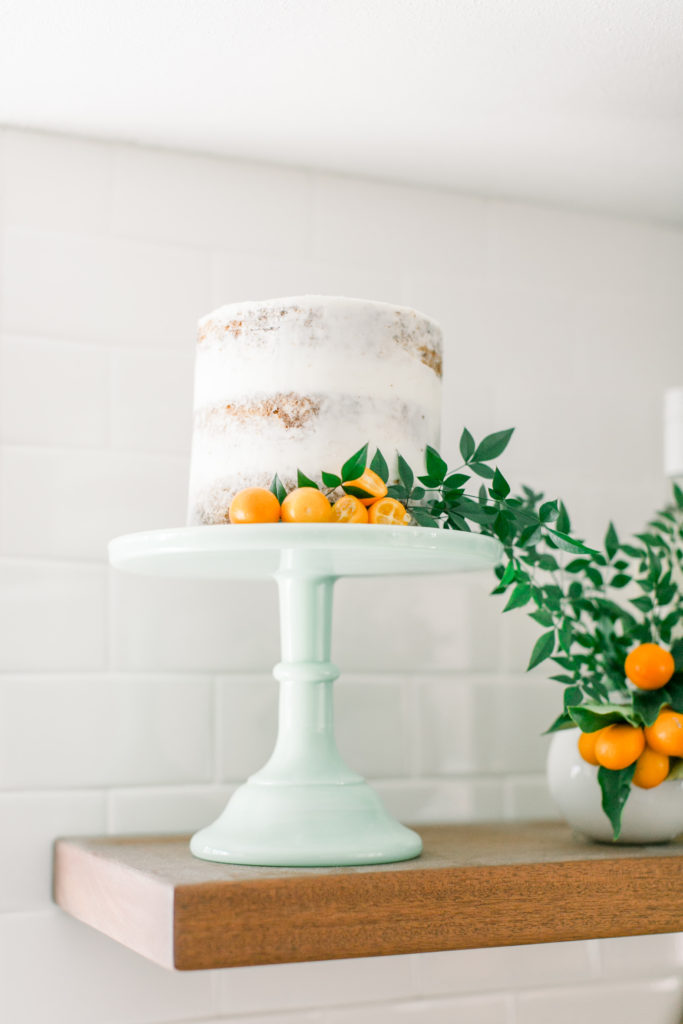 Aren't those cookies cute?!  A cute play on the invite.  Plus, that greenery is so pretty, such an easy way to add some life to your party!  I especially loved the yellow tall arrangement, isn't it so bold and lovely?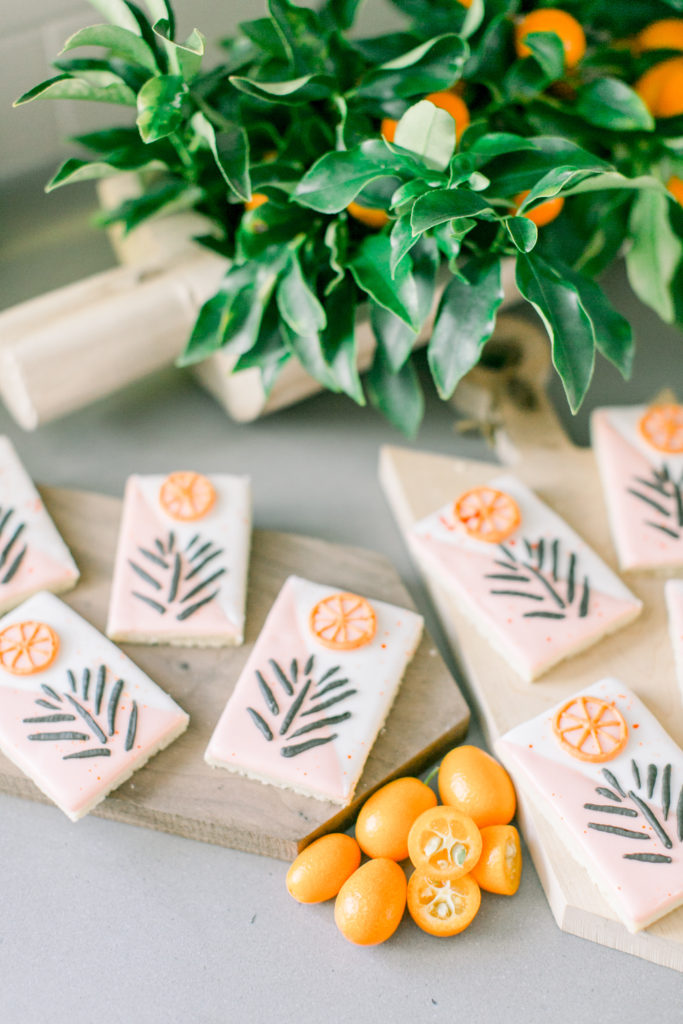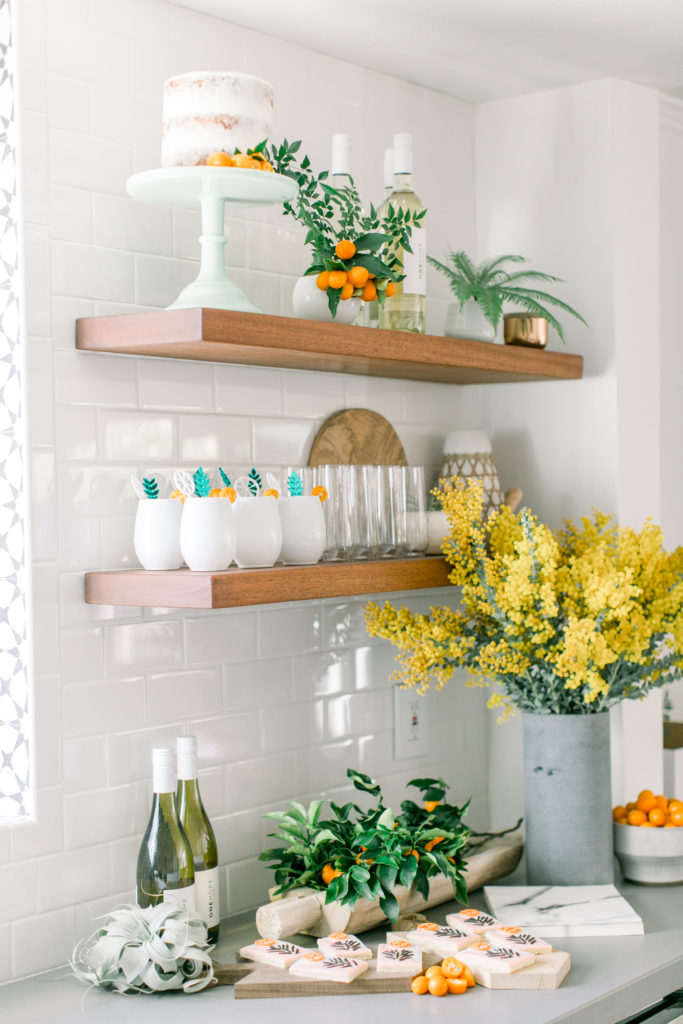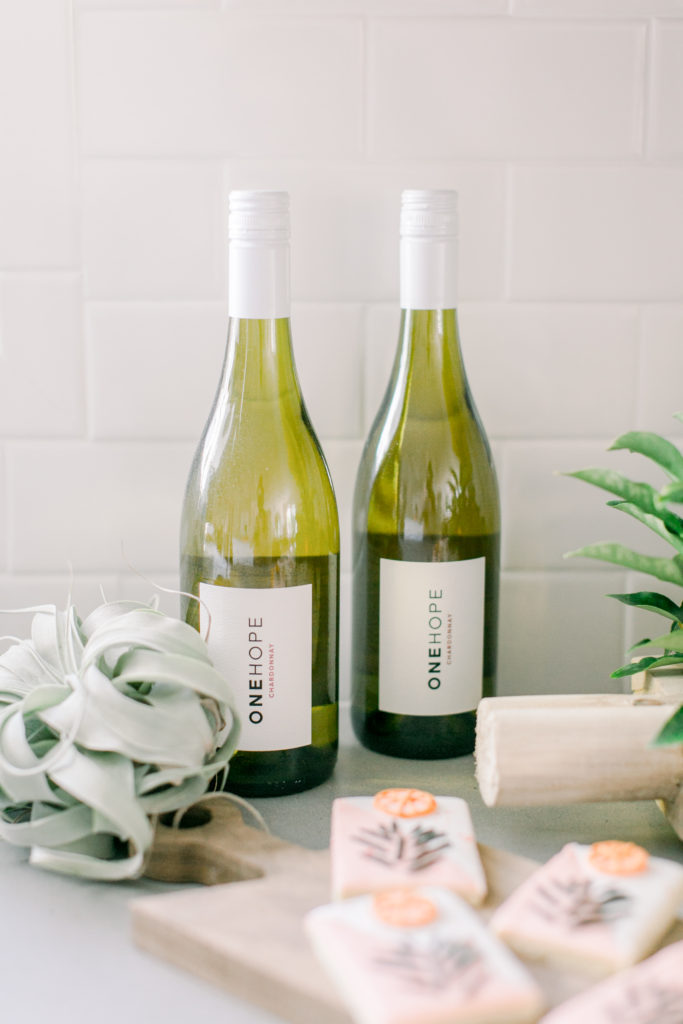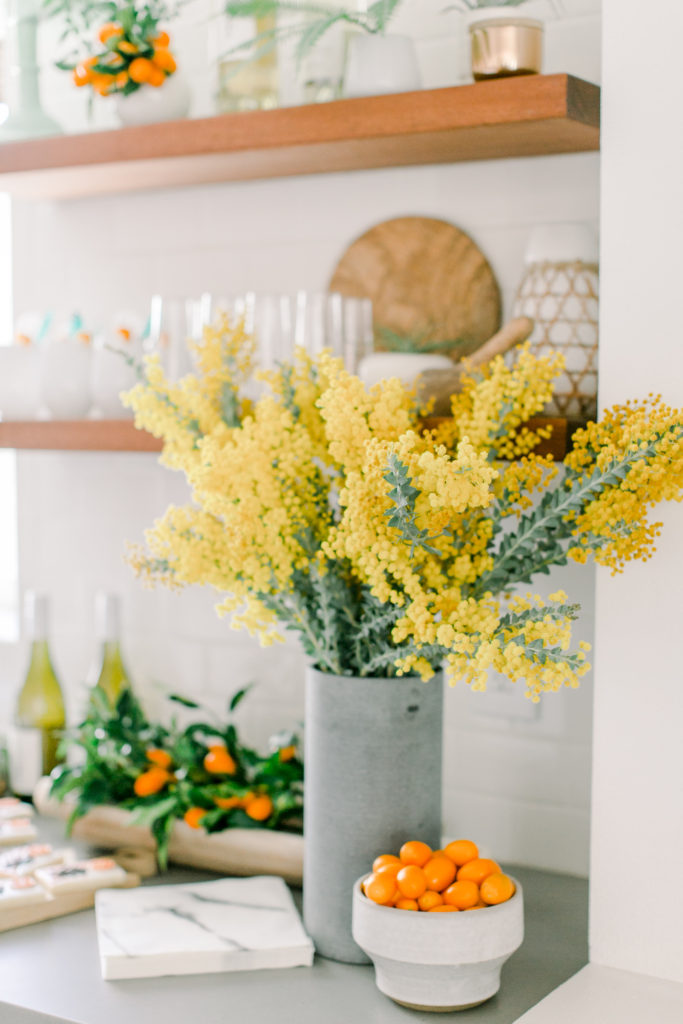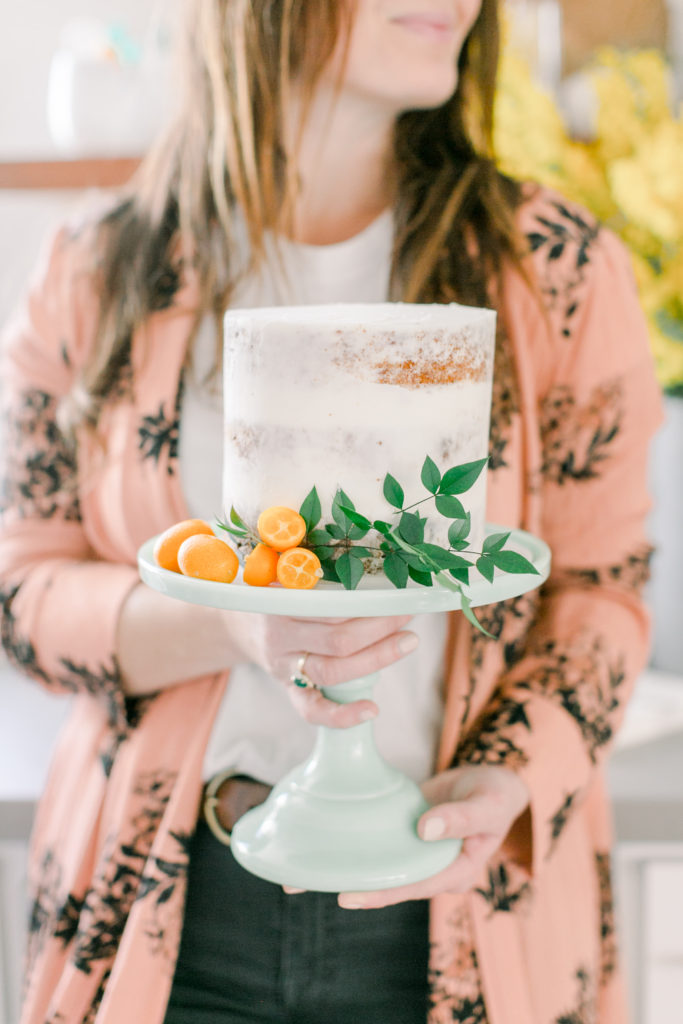 I made some kumquat yummy spritzers with the wine!!  Couldn't pour enough they were so refreshing!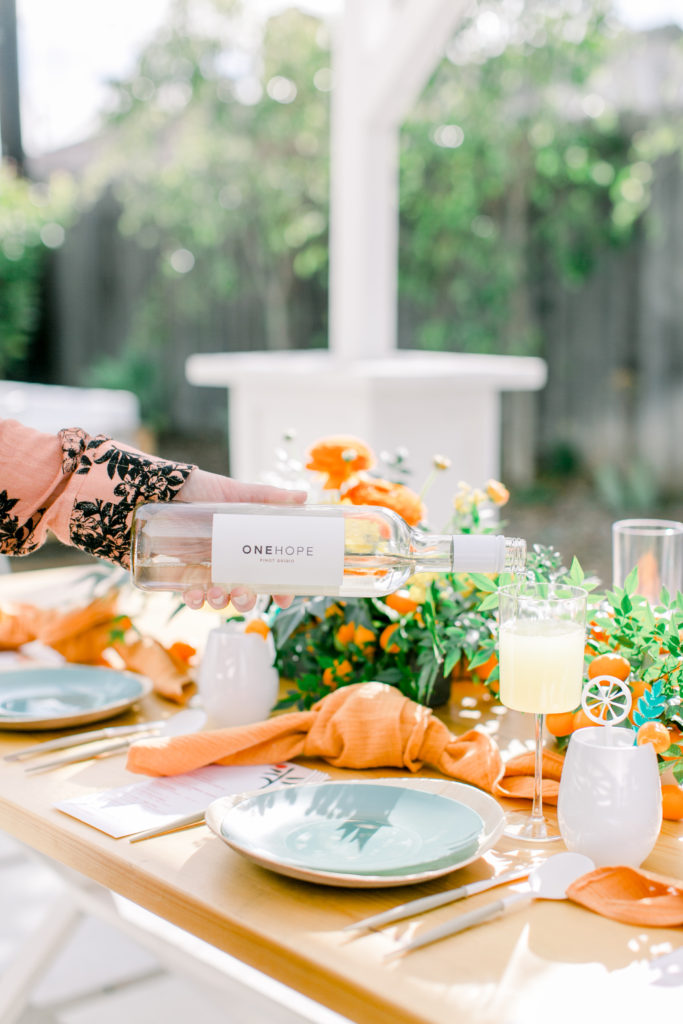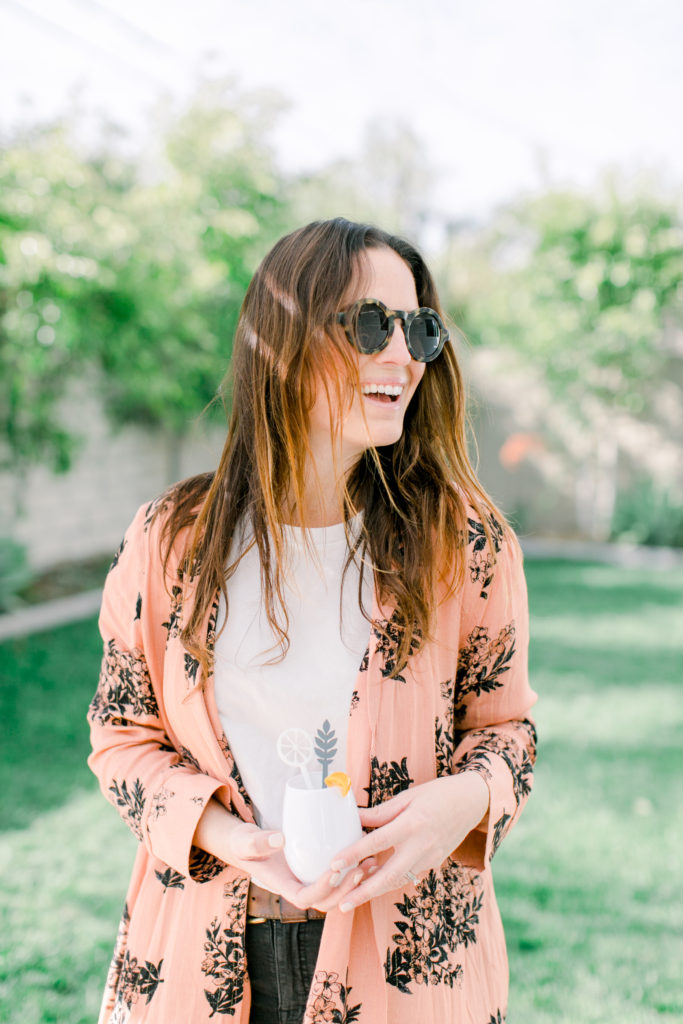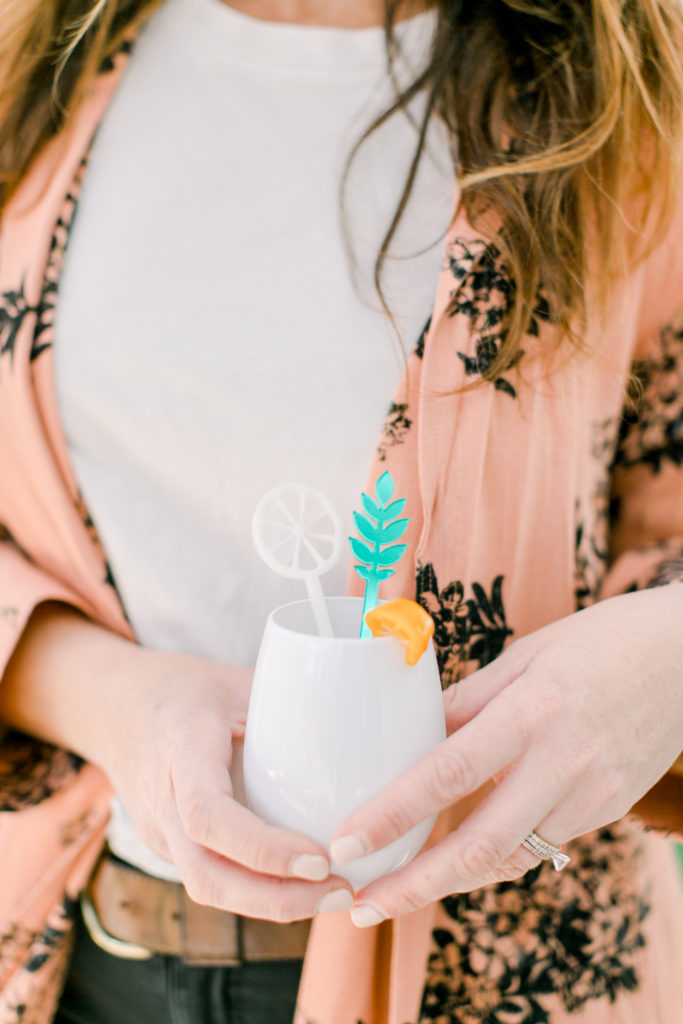 My cute kimono is by Saltwater Luxe – I am loving this new line and so excited to share more about it soon with a fun giveaway!!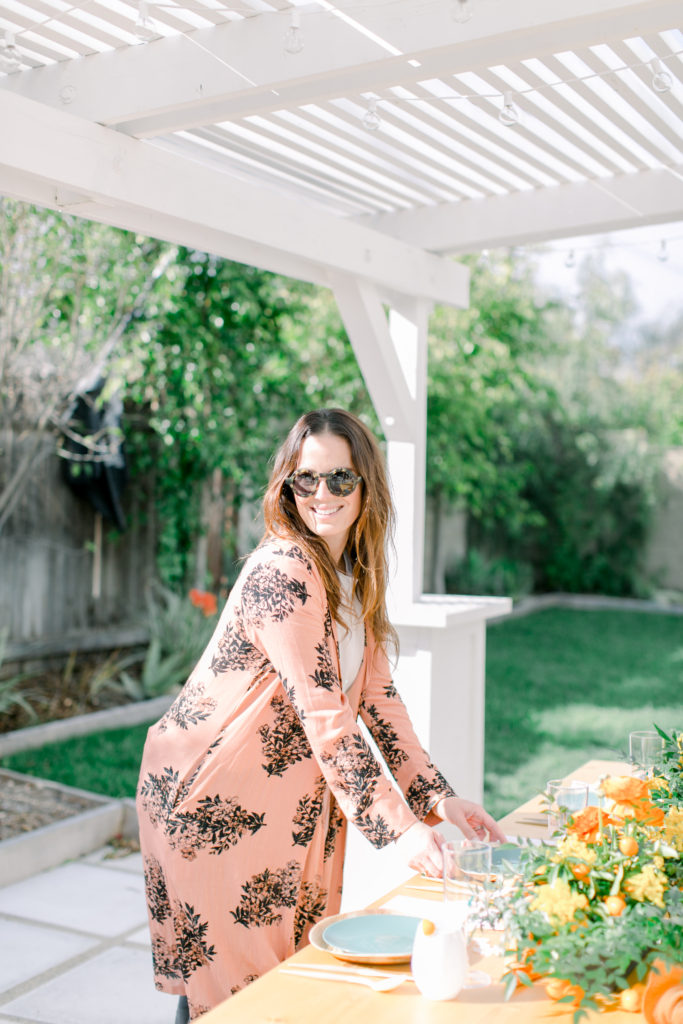 Hope you all have a great weekend and get the chance to enjoy this beautiful weather!  Before it goes back to raining next week, haha!!
xx
Jacquelyn