This year for Easter, we are sending ALL the good vibes! The hippie vibes that is!! With this peace, love, & hoppiness shoot! I had the idea for this shoot a while back and thought the pun was just too good to pass up! Plus, I love the plates I used from Meri Meri so much and had been DYING to use them for something fun! This shoot also brought me together with so many fun vendors, I can't wait to share it with you all today!!
Photos by the amazing Lorin Kelly Photo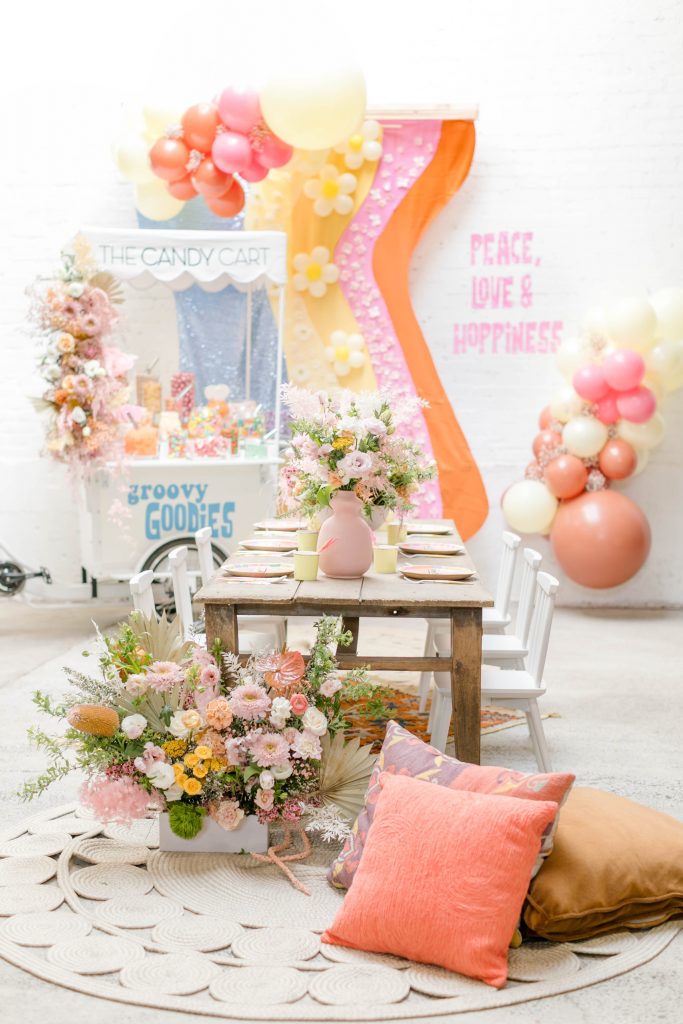 Just saying, but the details for this shoot were some of my favorites ever! That hippie font is so, so fun and I'm pretty obsessed with this flay lay styled by Lorin.
She used all the cute goodies from Poppy Jack Shop, including that adorable invite that's in her shop along with the place cards, stir sticks, and bunnies. We added in The Daydream Republic's accessories that you'll see through-out our shoot as well, they are SO adorable!!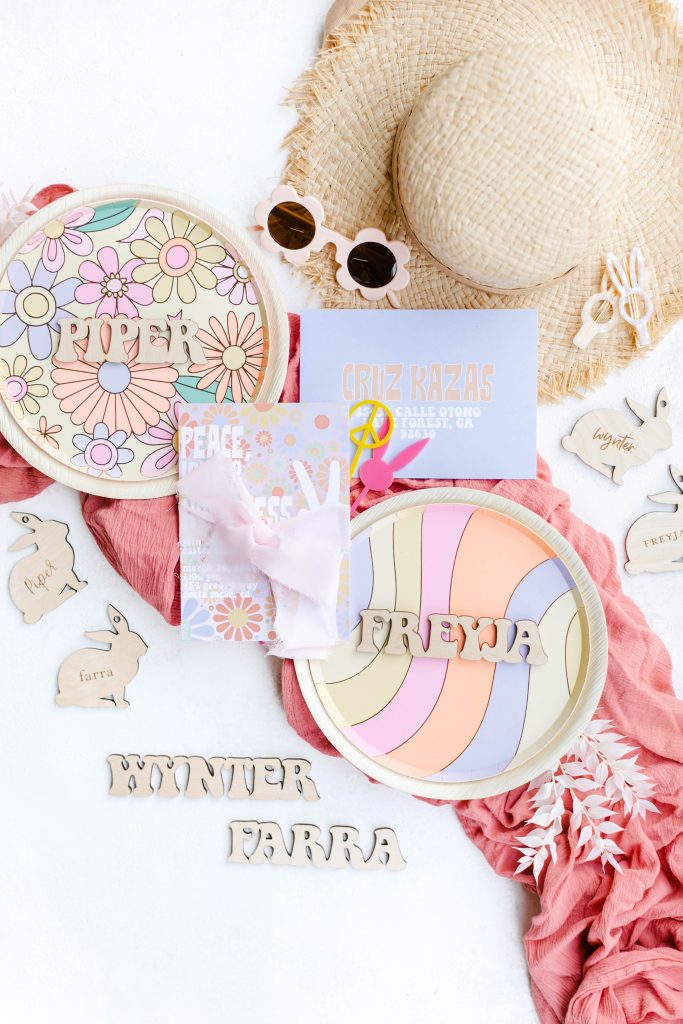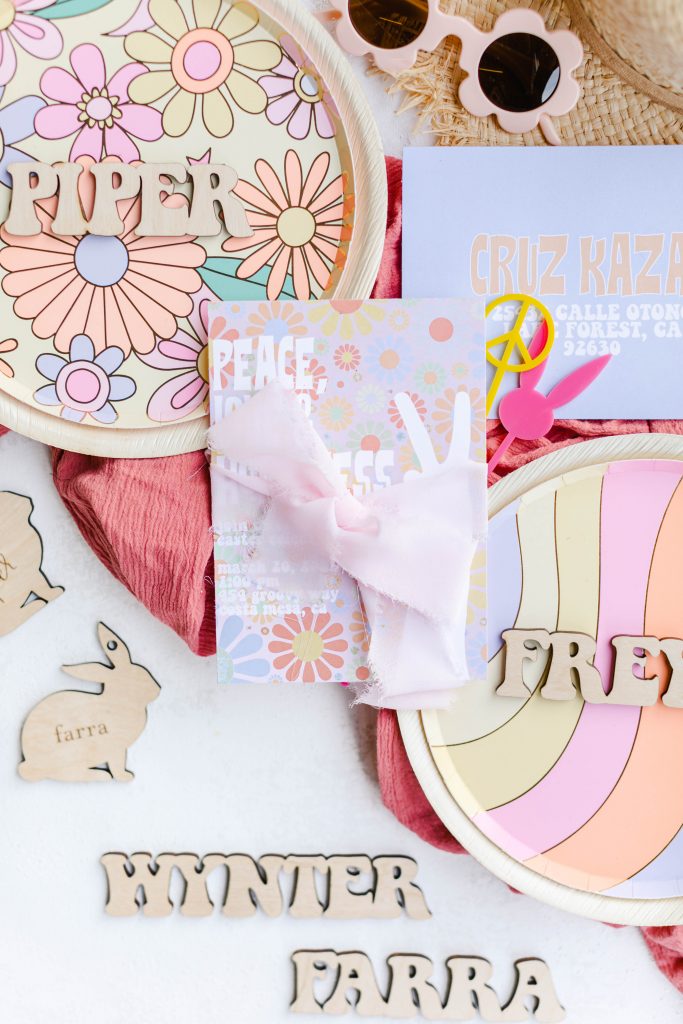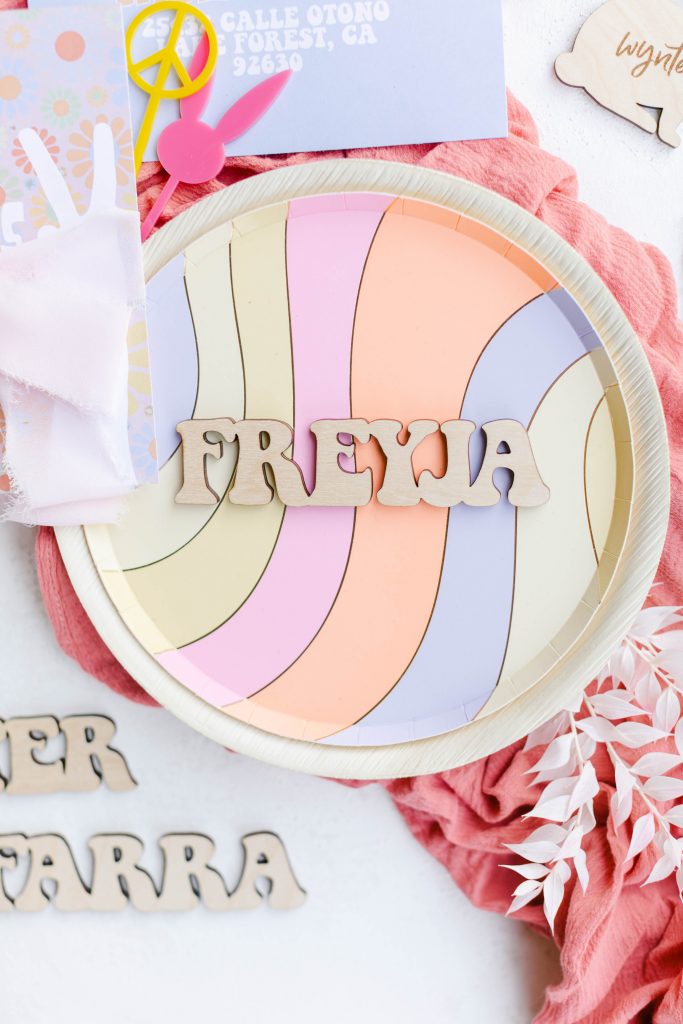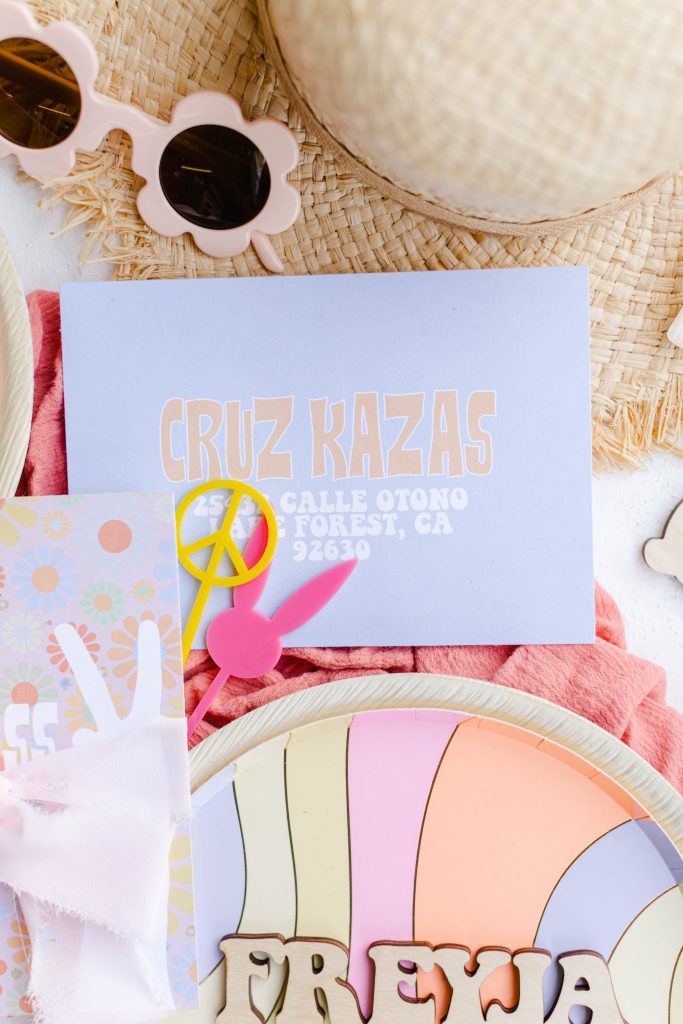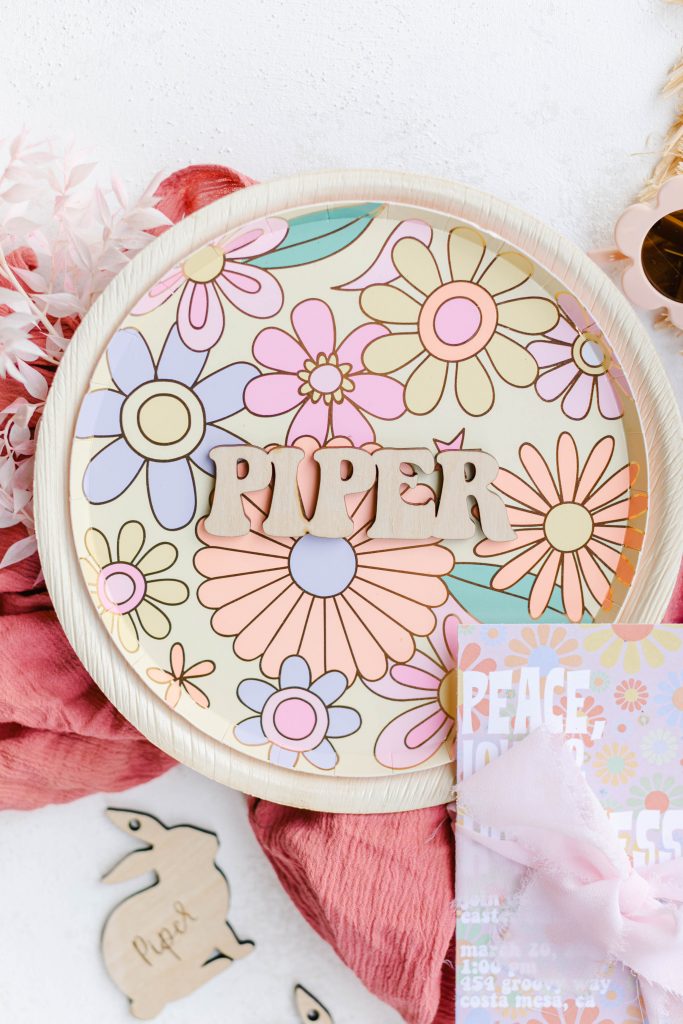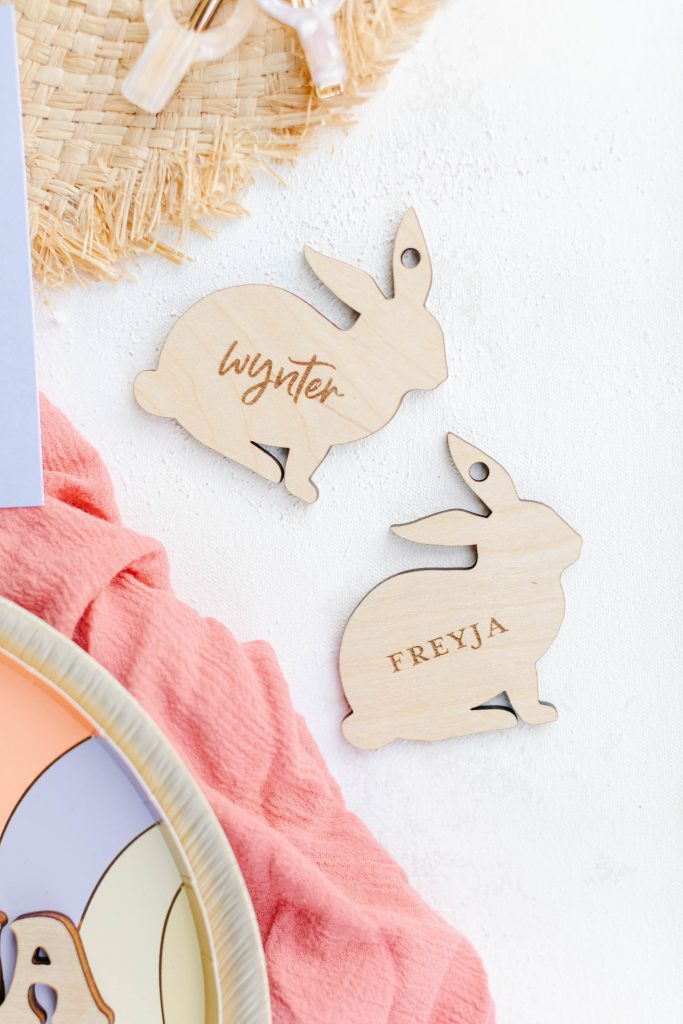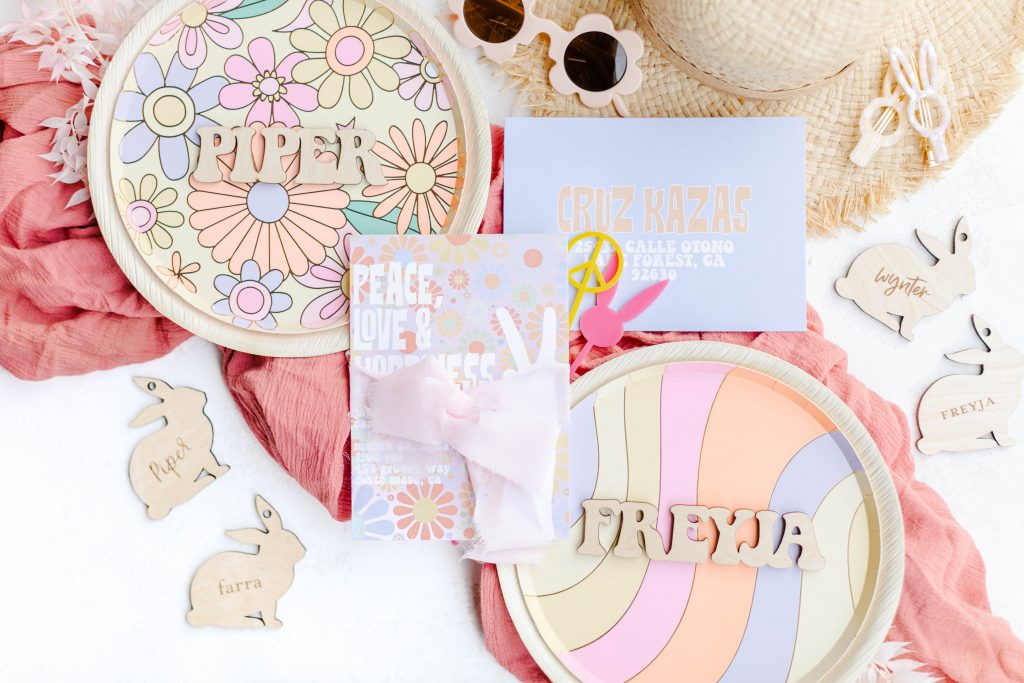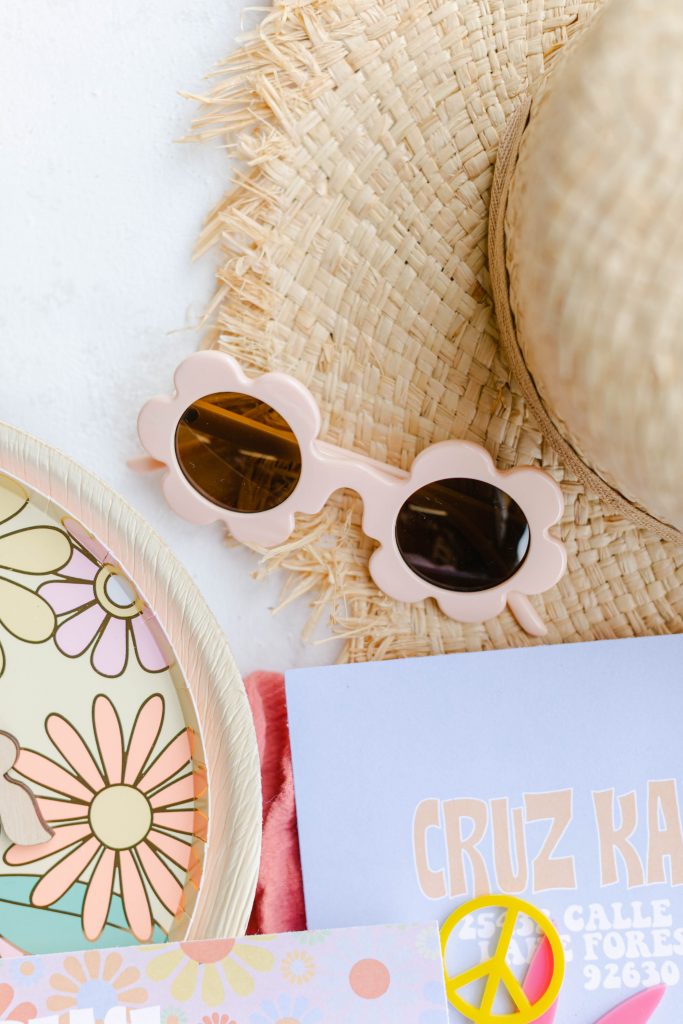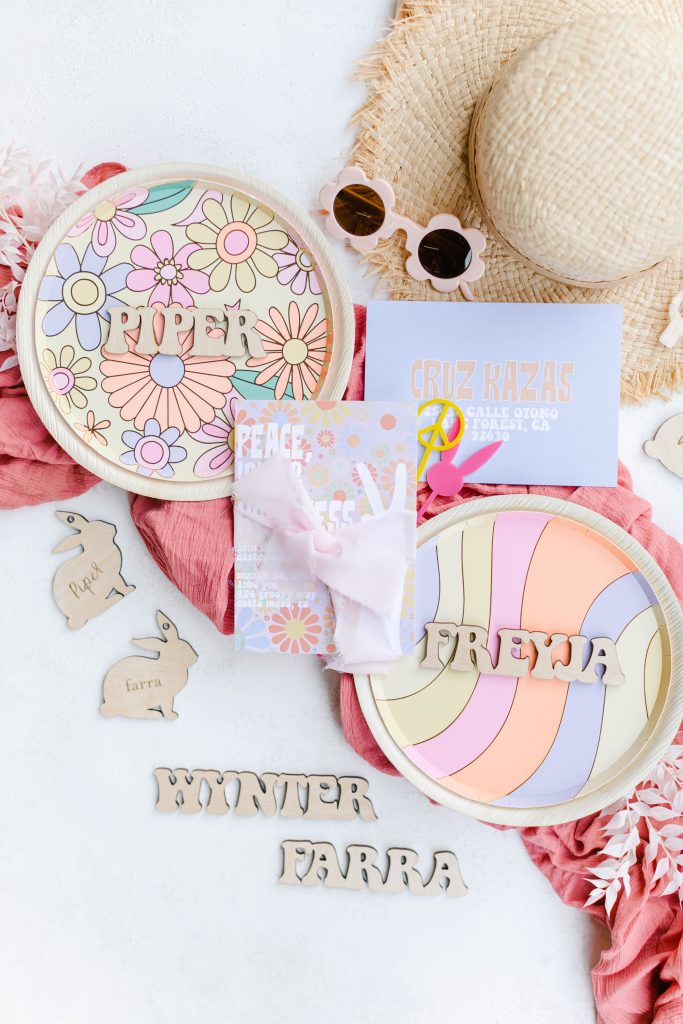 On to our AMAZING setup!!! First, let's talk about that backdrop… I enlisted the super talented Michelle Rogers for this one and boy did she deliver! We talked about different options for the backdrop and to be honest I had no idea what she was going to create the day of, haha!
But, you always have to put trust in your fellow creatives and I knew that she would make something amazing no matter what! And a pat on the back, I was right, haha! Isn't that fabric install so freaking fun?! I love how she made it sort of 3D with all the different textures and elements!!
I added a vinyl sticker of our theme words by Poppy Jack Shop on the wall next to it, pretty darn cute if you ask me!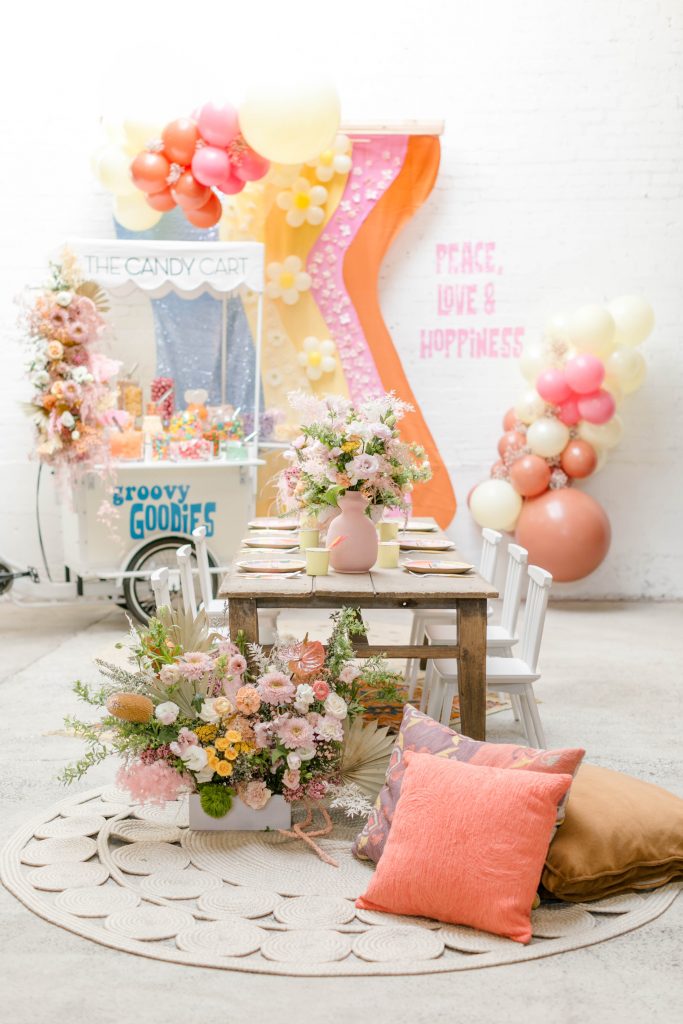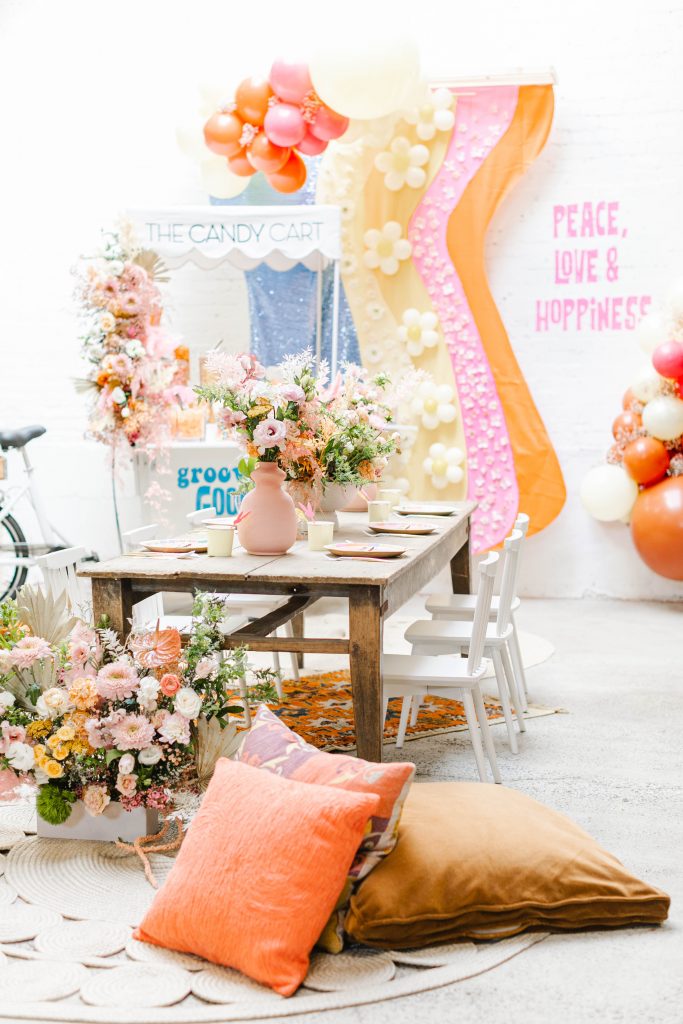 There are those cute Meri Meri plates I was talking about! The whole place setting is just so adorable. The flowers by Lovestruck Blooms were seriously next level!!! They were gorgeous and perfect for our theme!!
I already gushed a bit about those cute place cards, but don't you just love that 60's font? And the bunny & peace sign stir sticks were on point. I love all the layered elements on the table from the plates, to the napkins, to the flatware!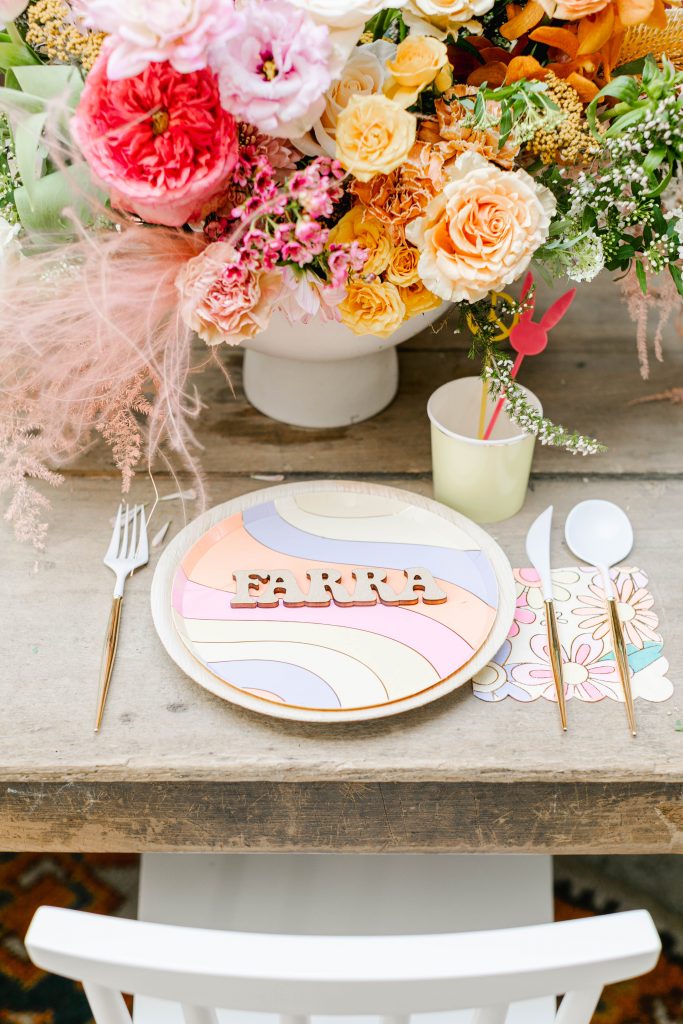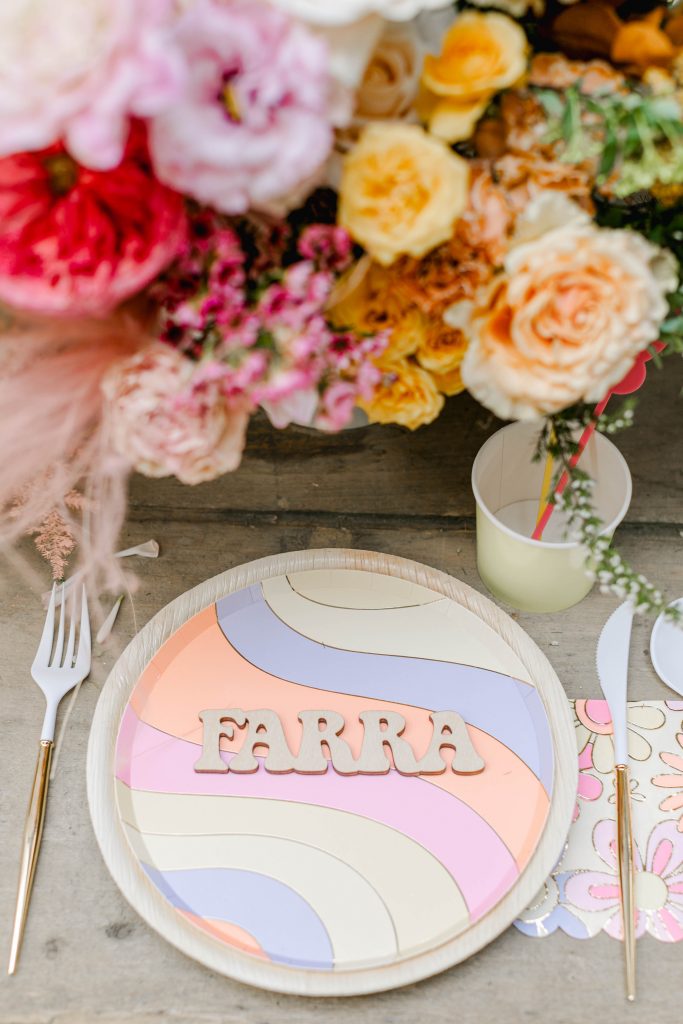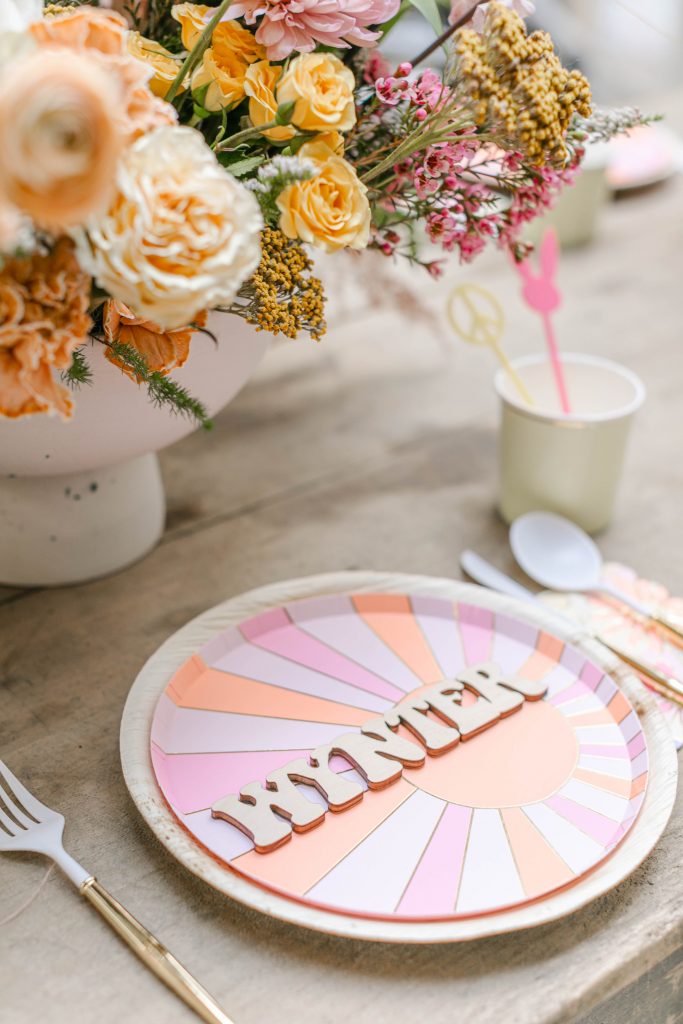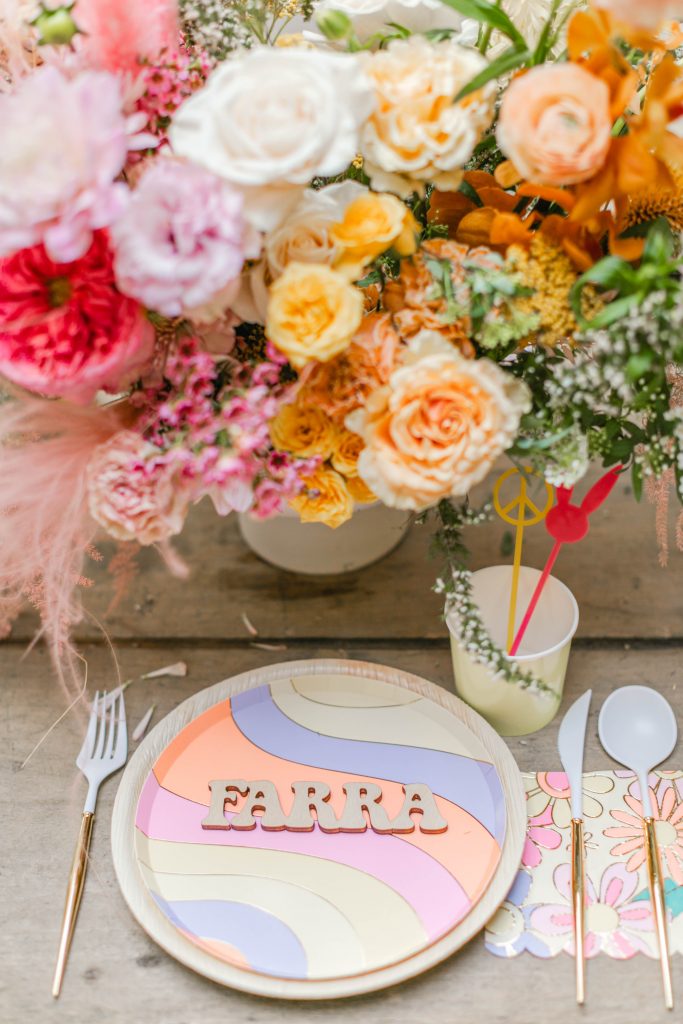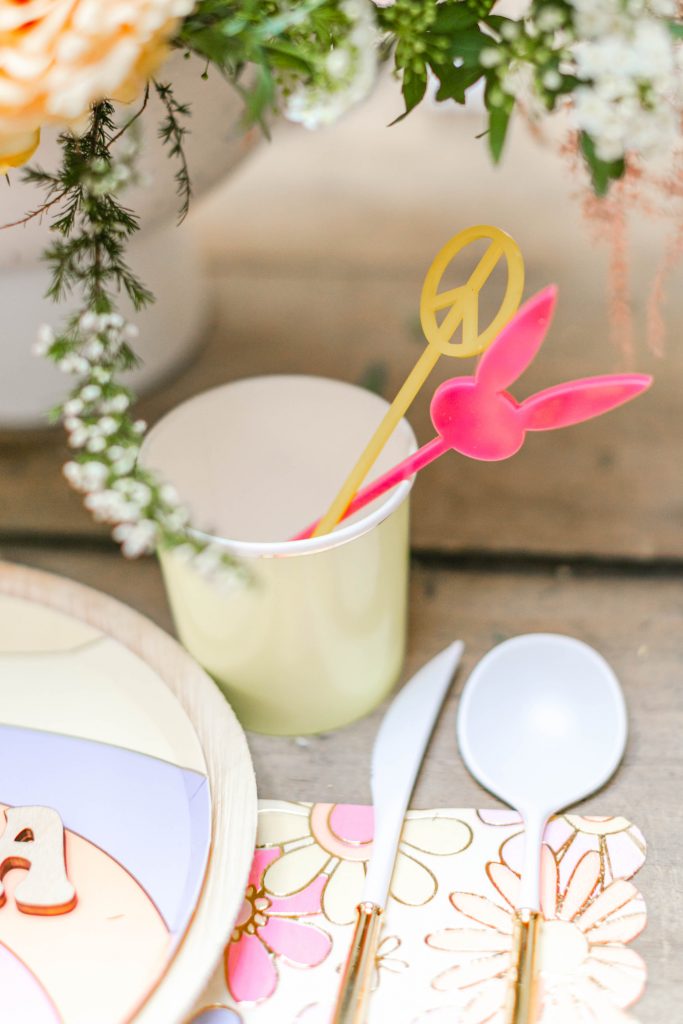 More pretty spring blooms! Along with those fun vases from Lovestruck!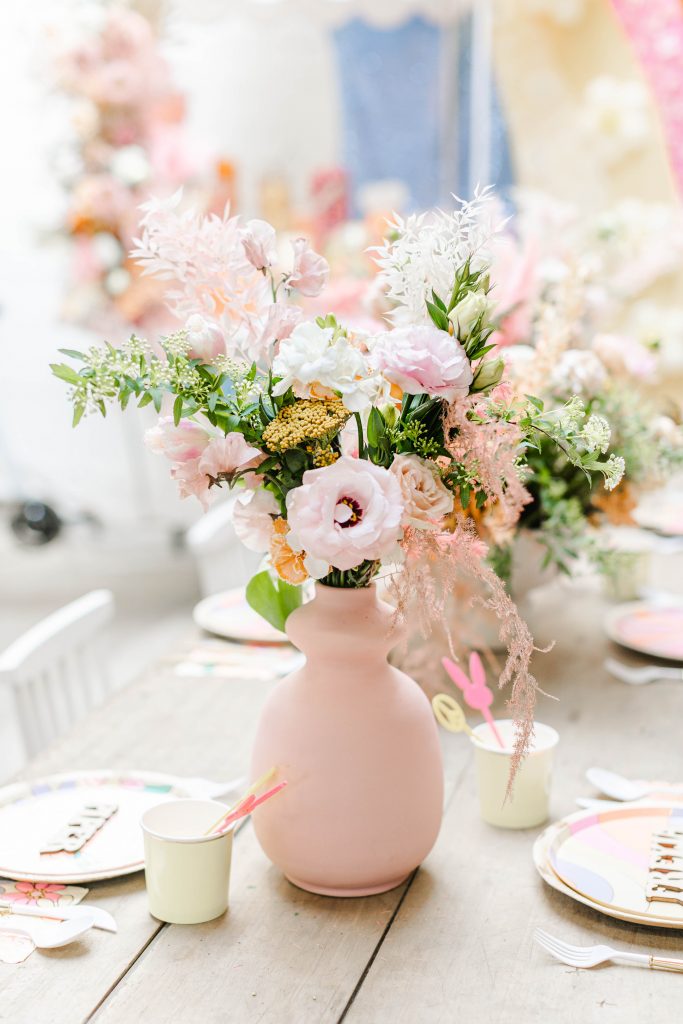 I can't get enough!! This setup is just SO fun!! Of course, you know we are so thrilled that our friends at Sweet Salvage Rentals added a kid's section to their collection. They have so many great pieces!!
This whole shoot came together so well, but all the color and vendor's creativity is what makes it really amazing. You may have noticed the cute candy cart in the background, more on that cutie later!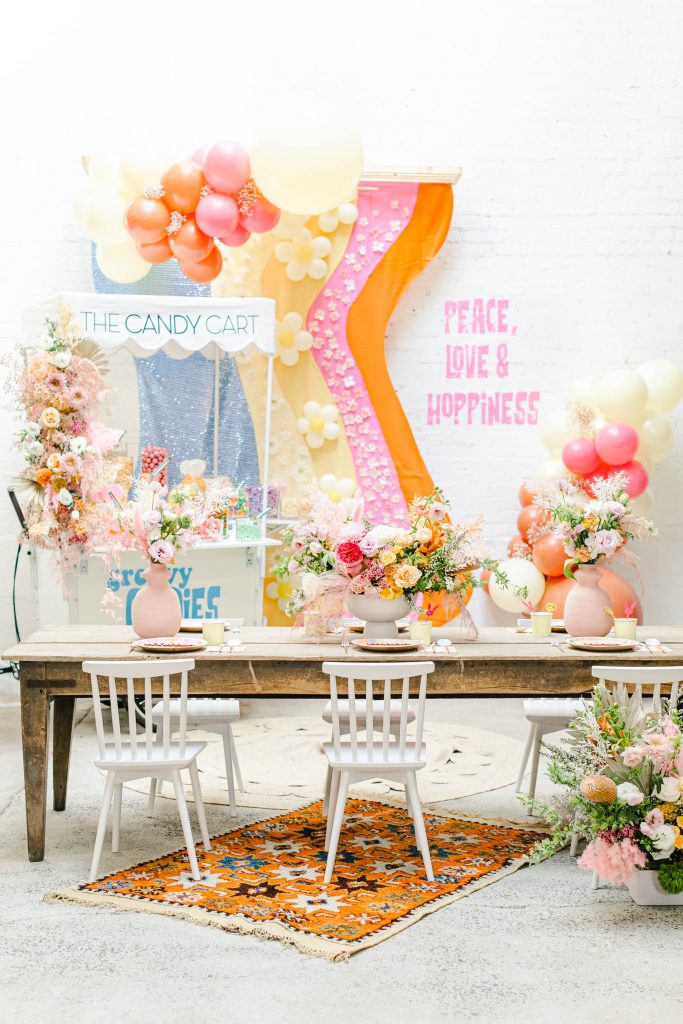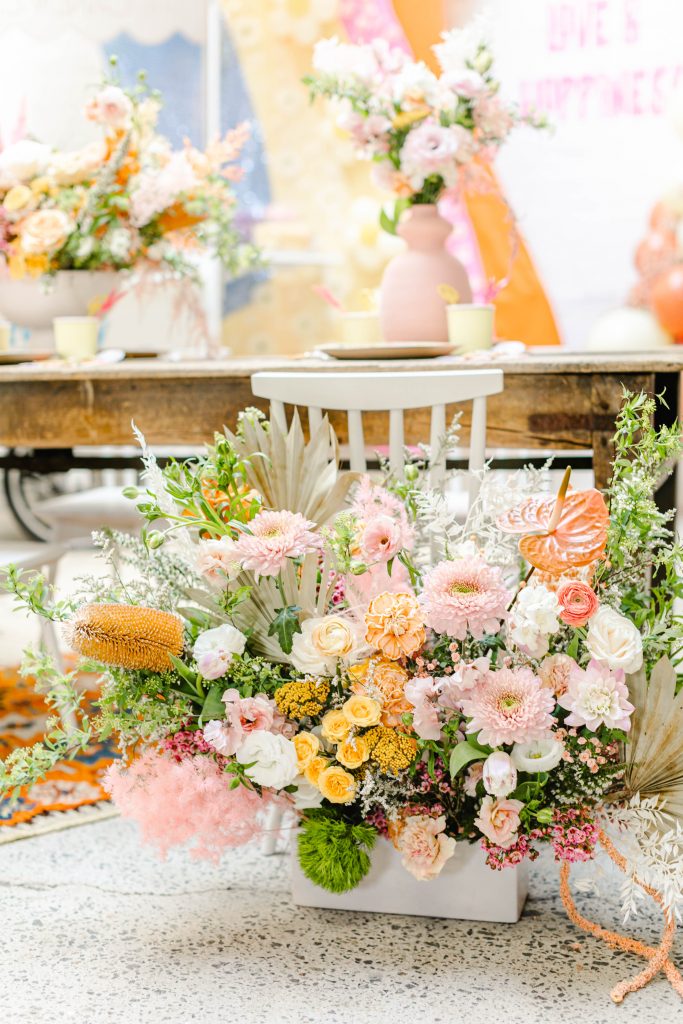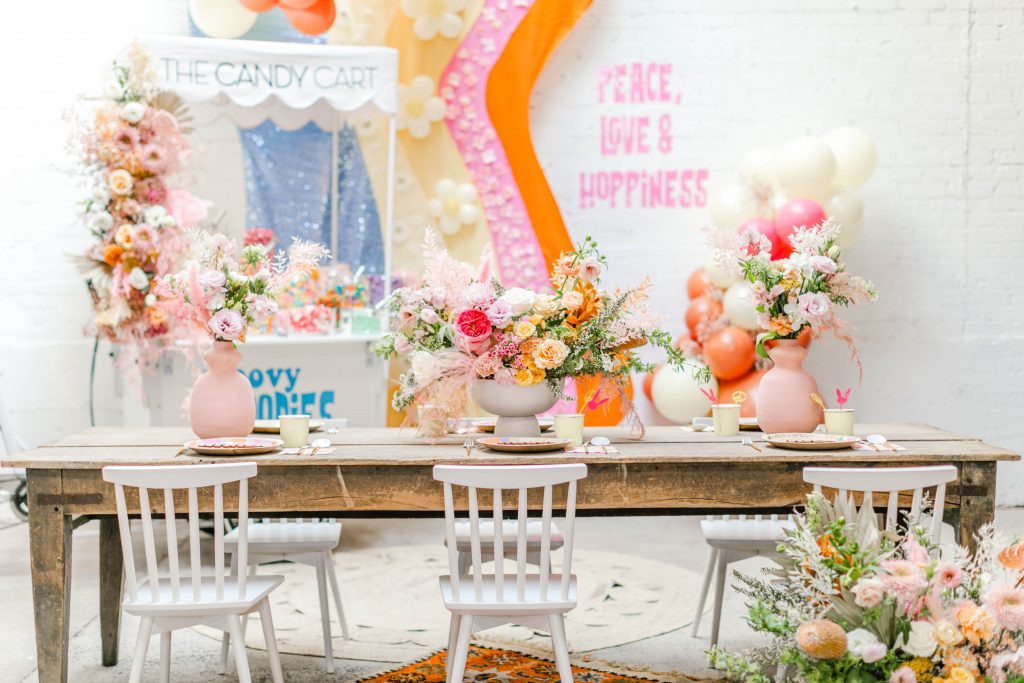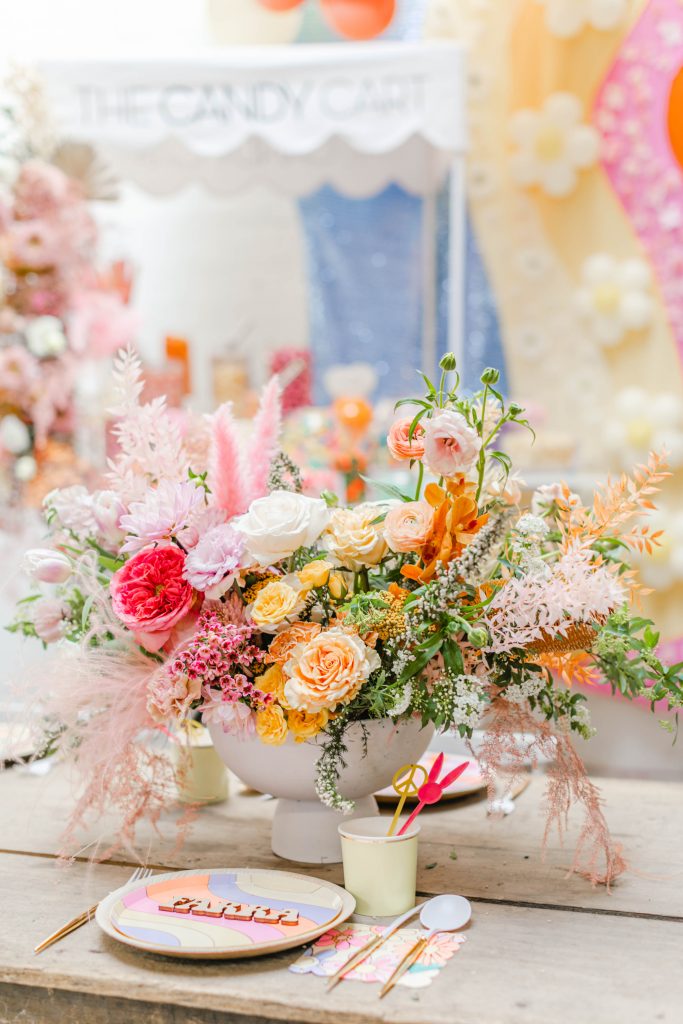 But first these cuties!!! We gathered the sweetest mini hippies for this party! They are each decked out in Seaesta Surf swimsuits with denim and The Daydream Republic's adorable accessories. Not gonna lie, but I'd totally rock this look, just not as well!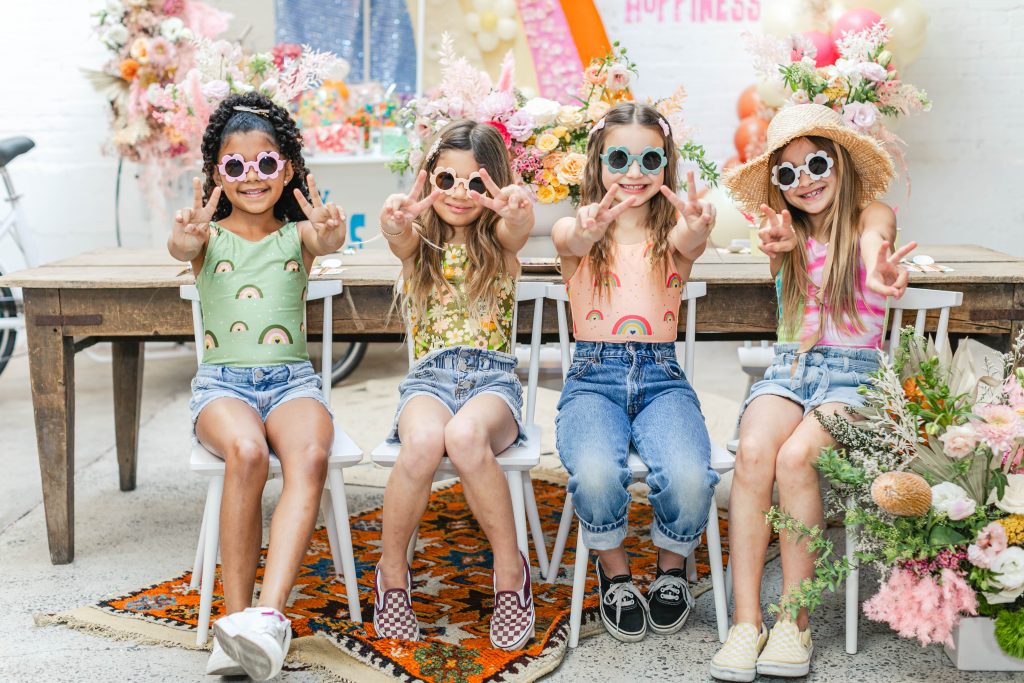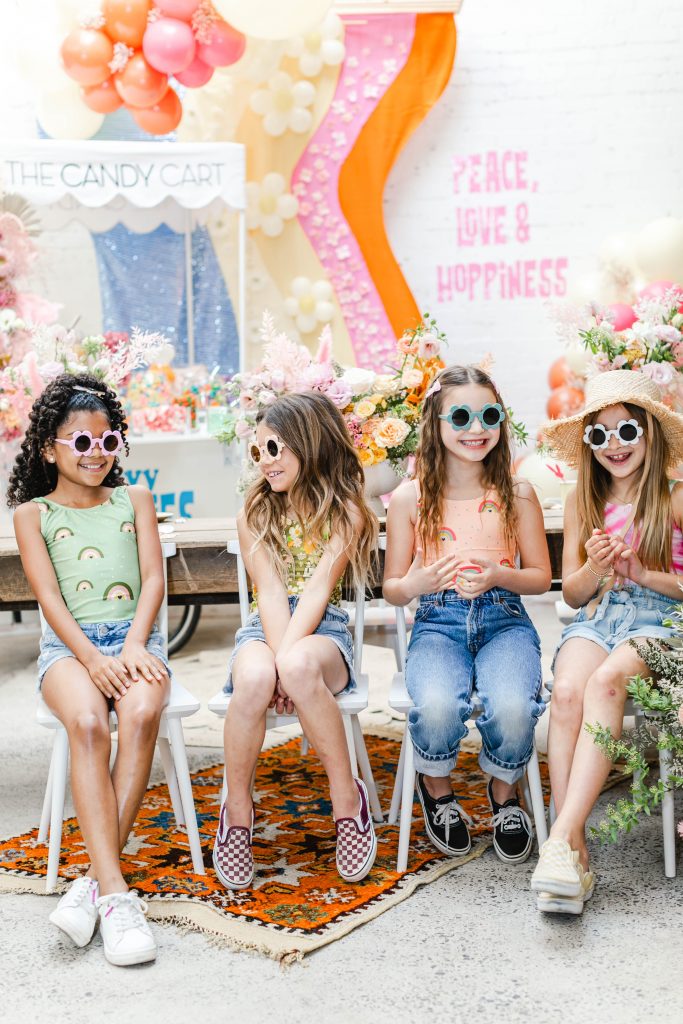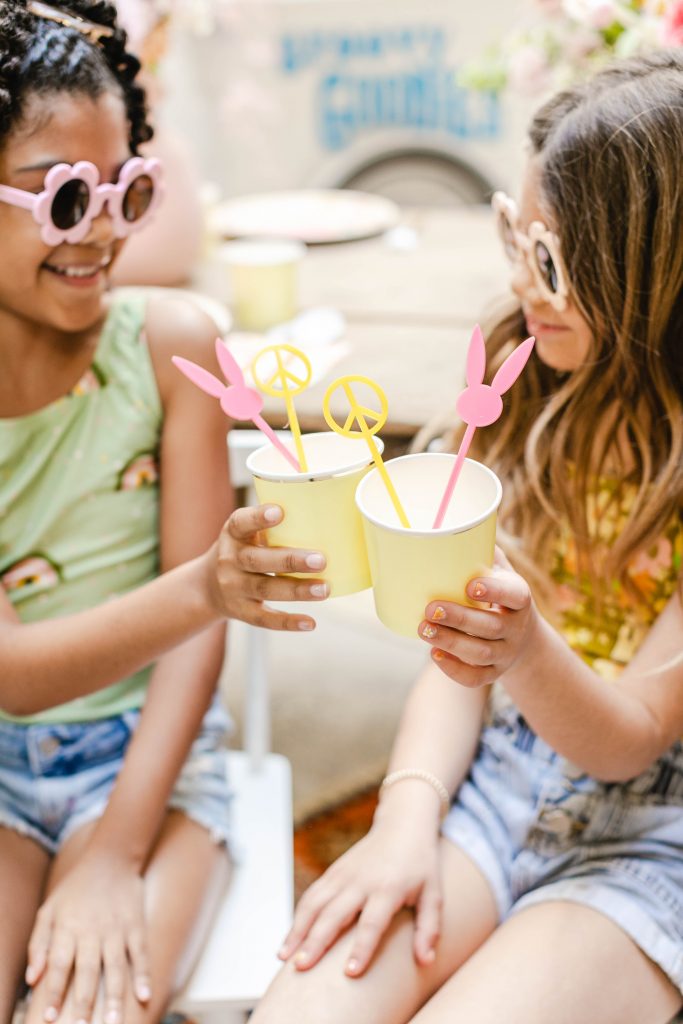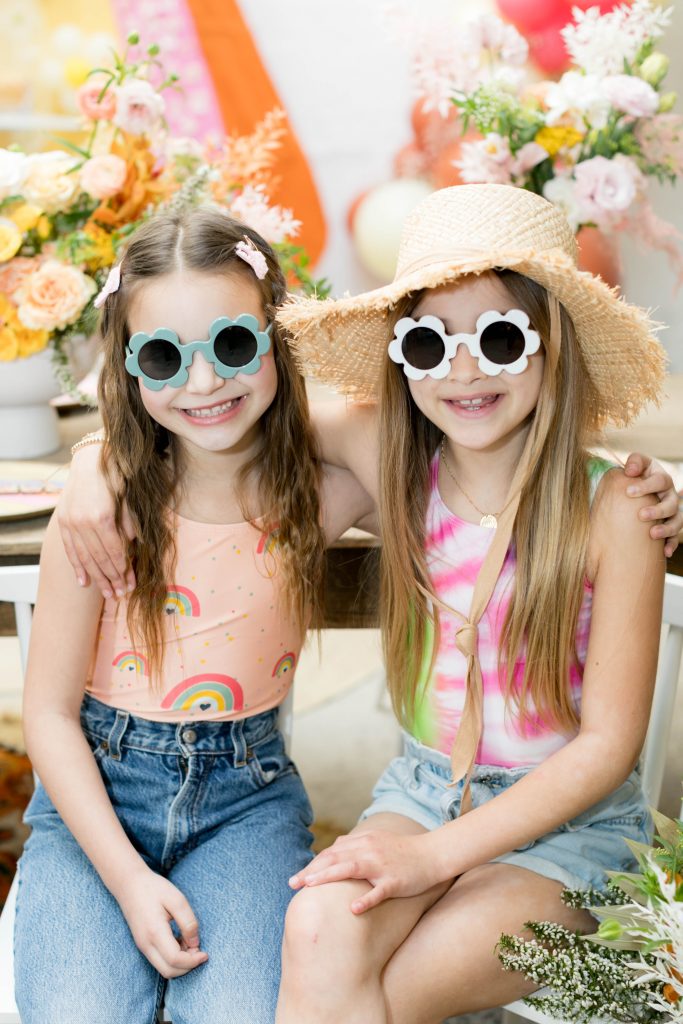 Onto the Candy Cart!!! Our friends at The Candy Coach have this adorable cart that we filled with groovy goodies. I've never seen eyes get bigger than when the girls spotted this cutie! With a spread of candy like that they are literally making dreams come true! The girls went wild and had THE best time choosing their treats!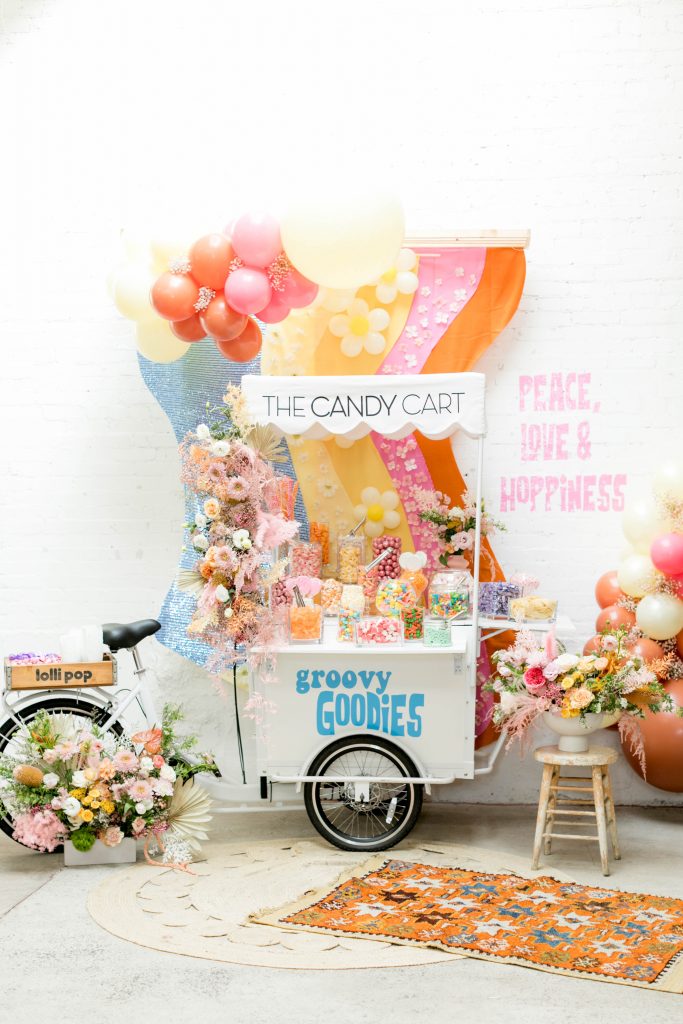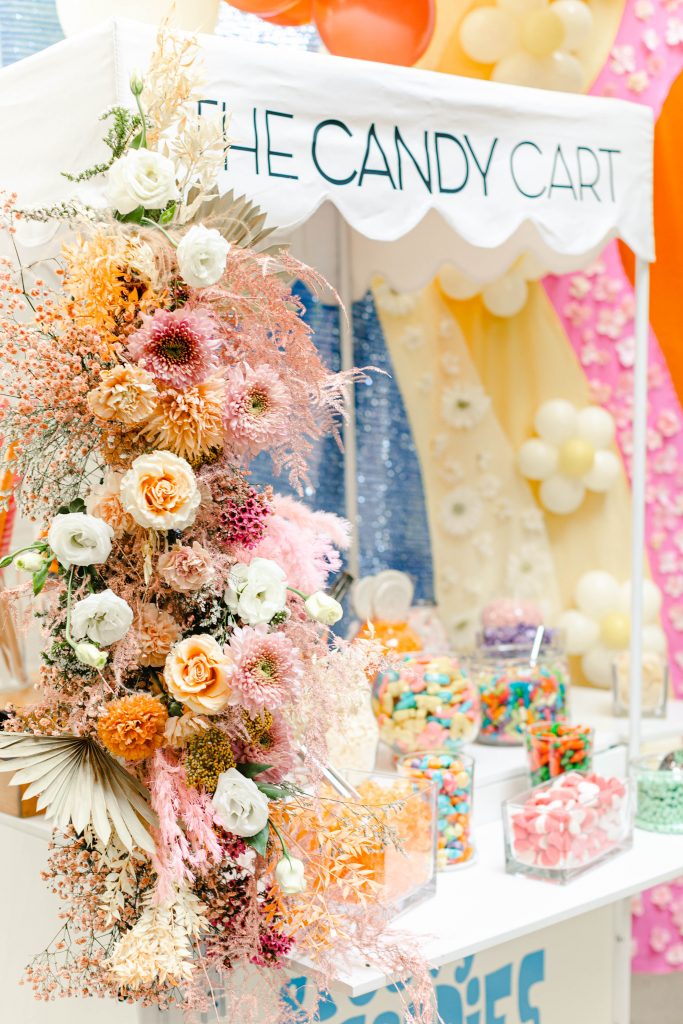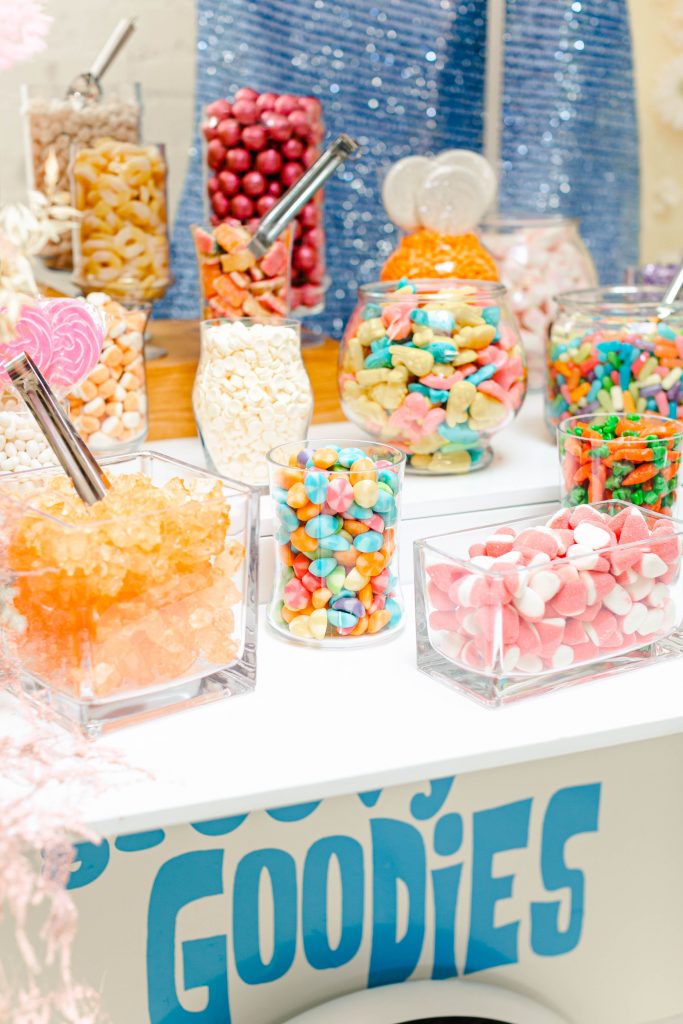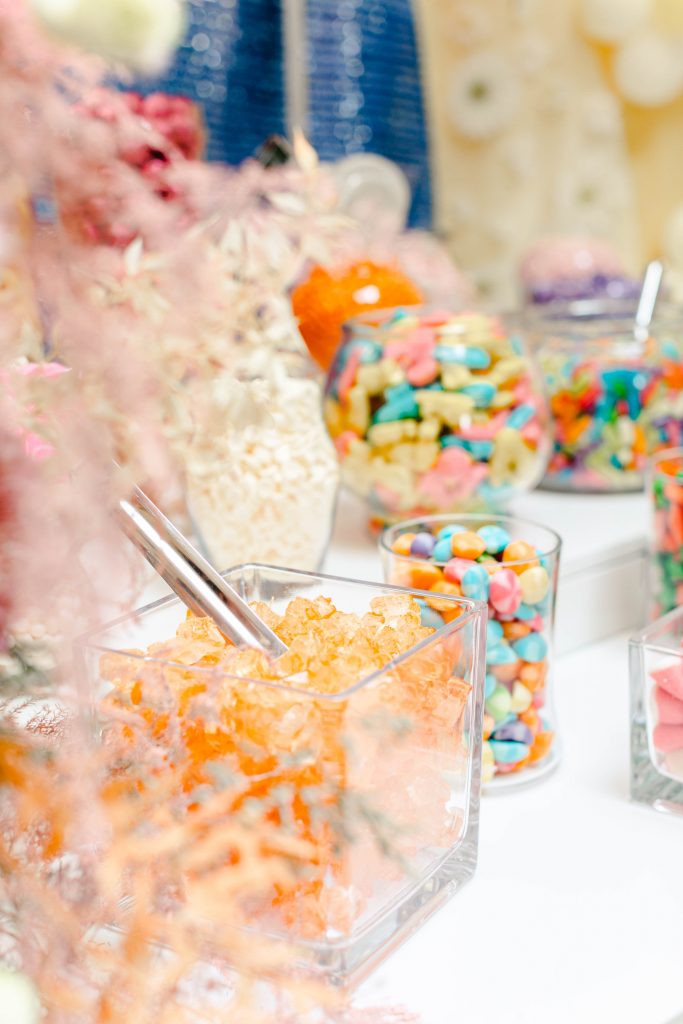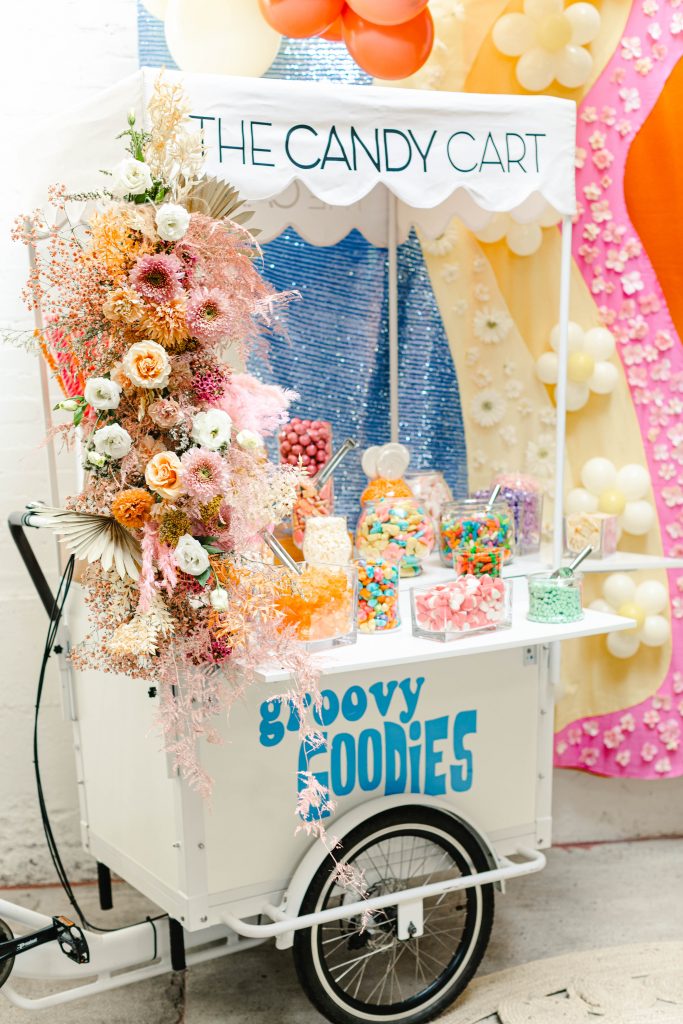 Lovestruck Blooms dressed this lady up with florals! Doesn't she look pretty?!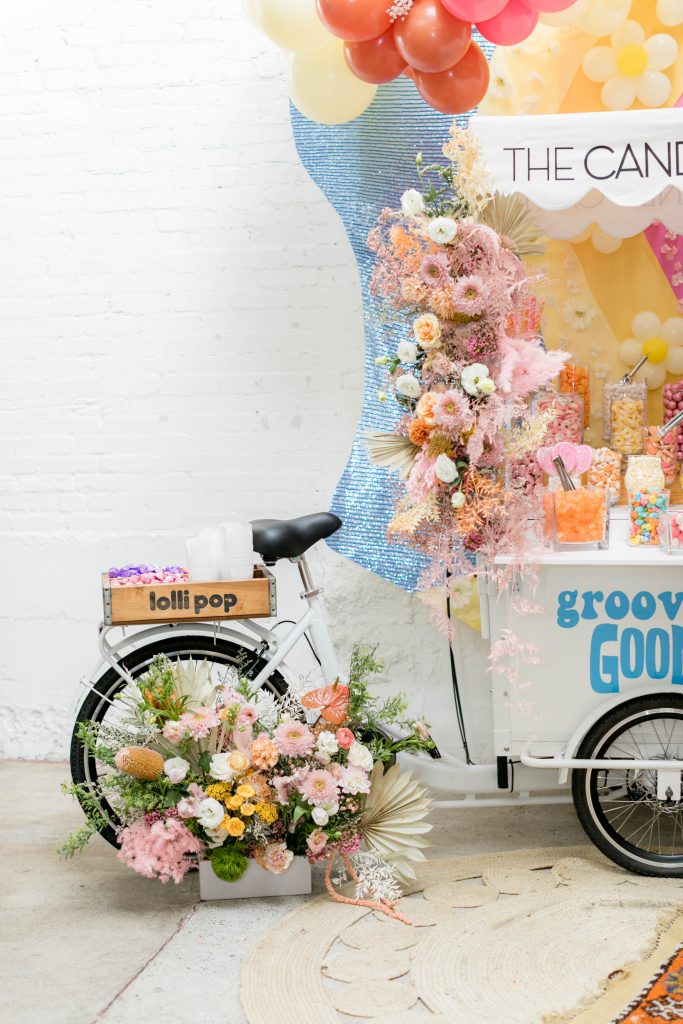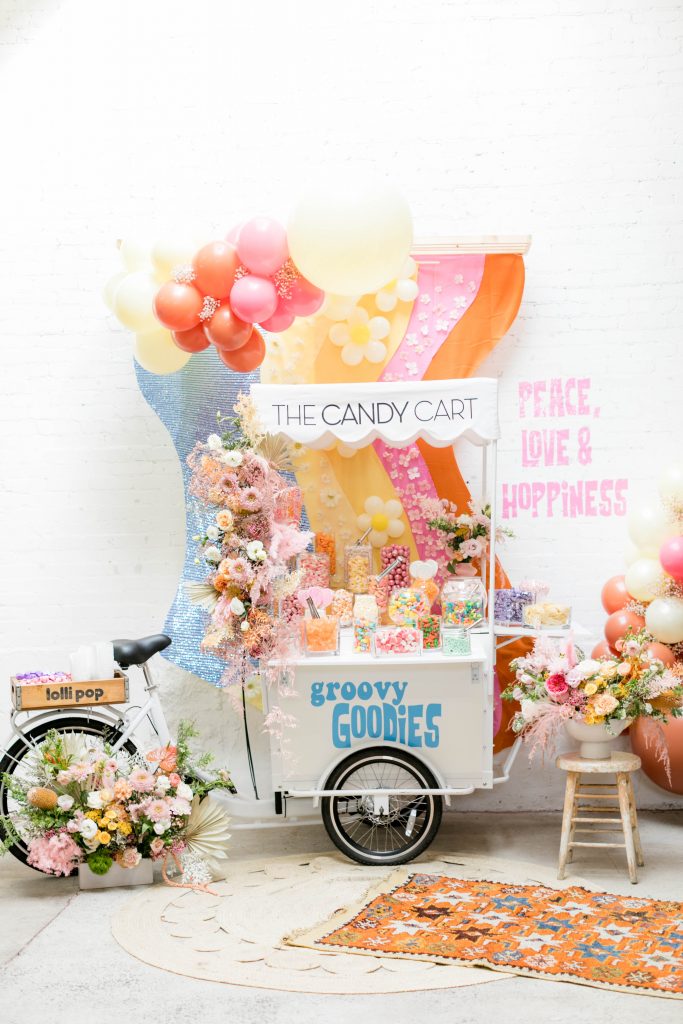 Unleash the children!!!!! Haha!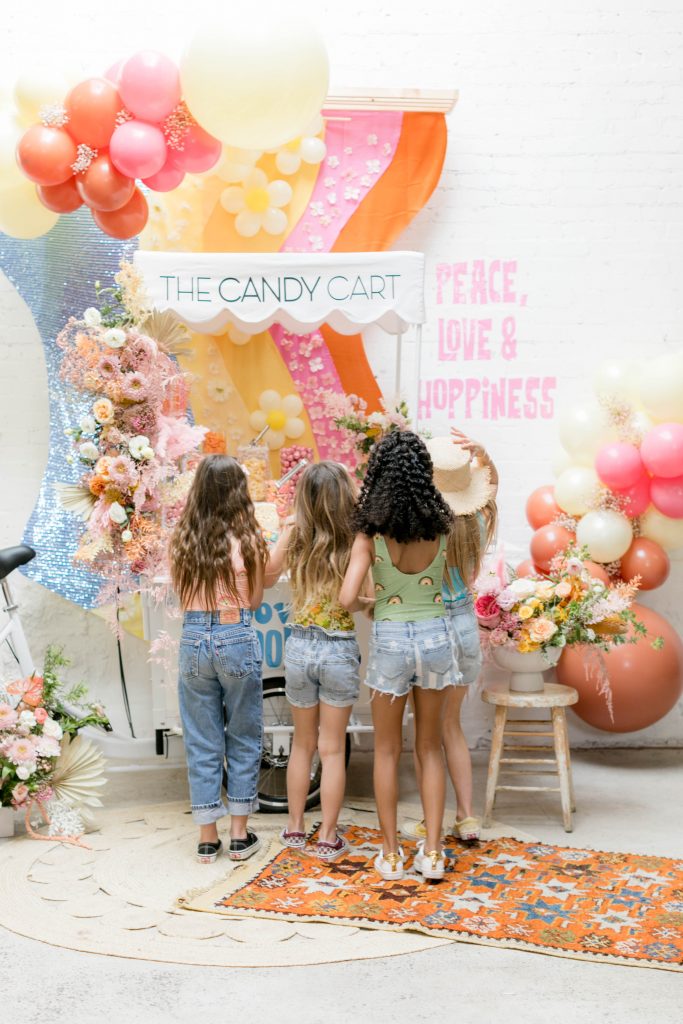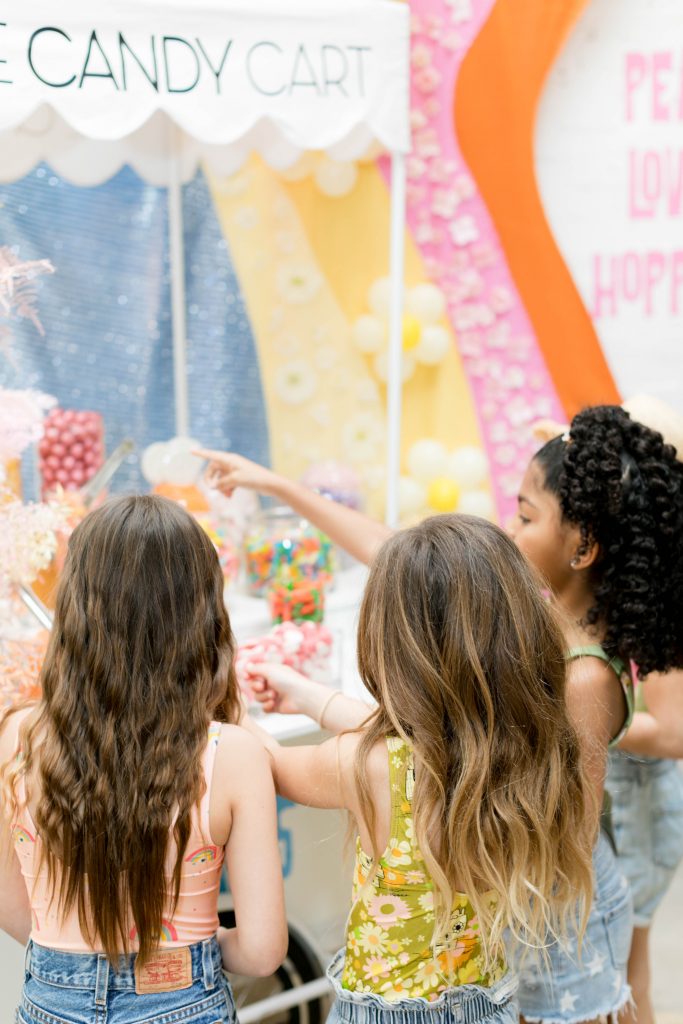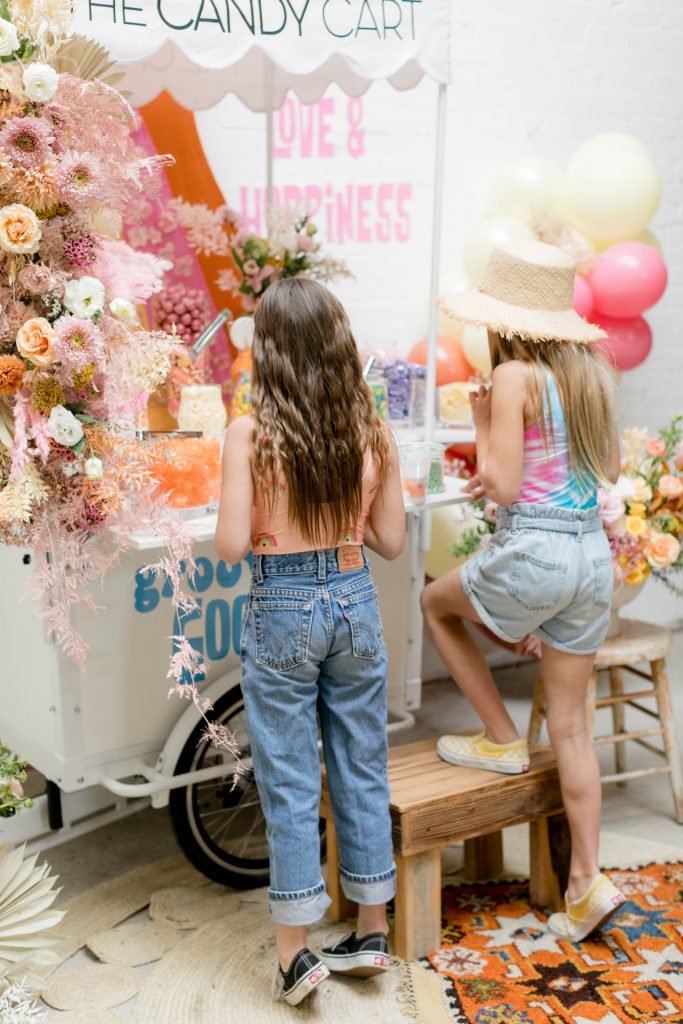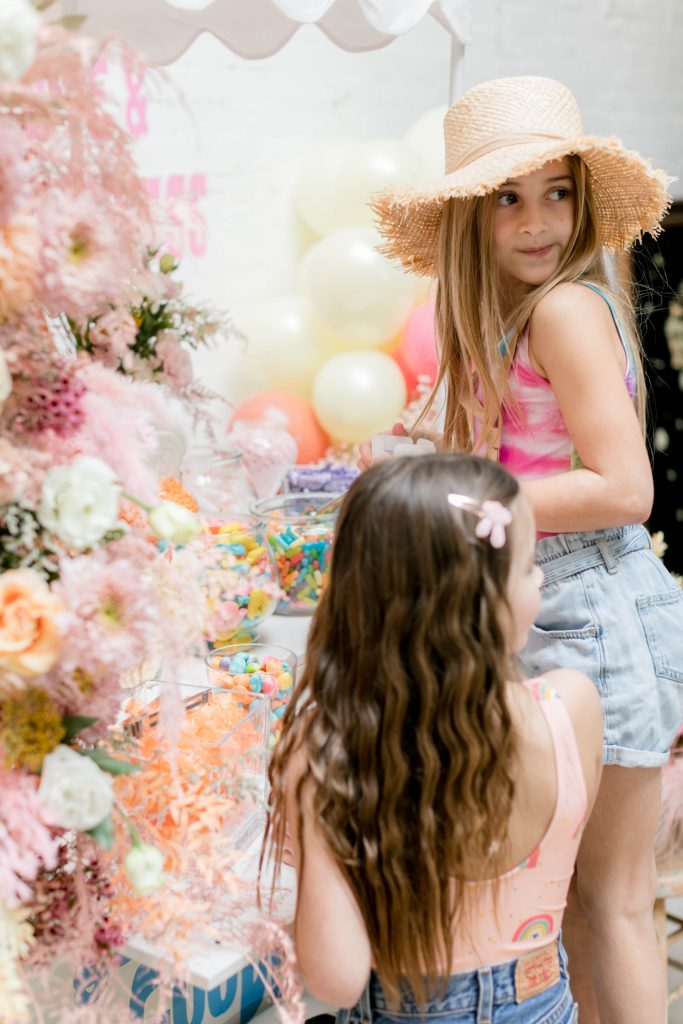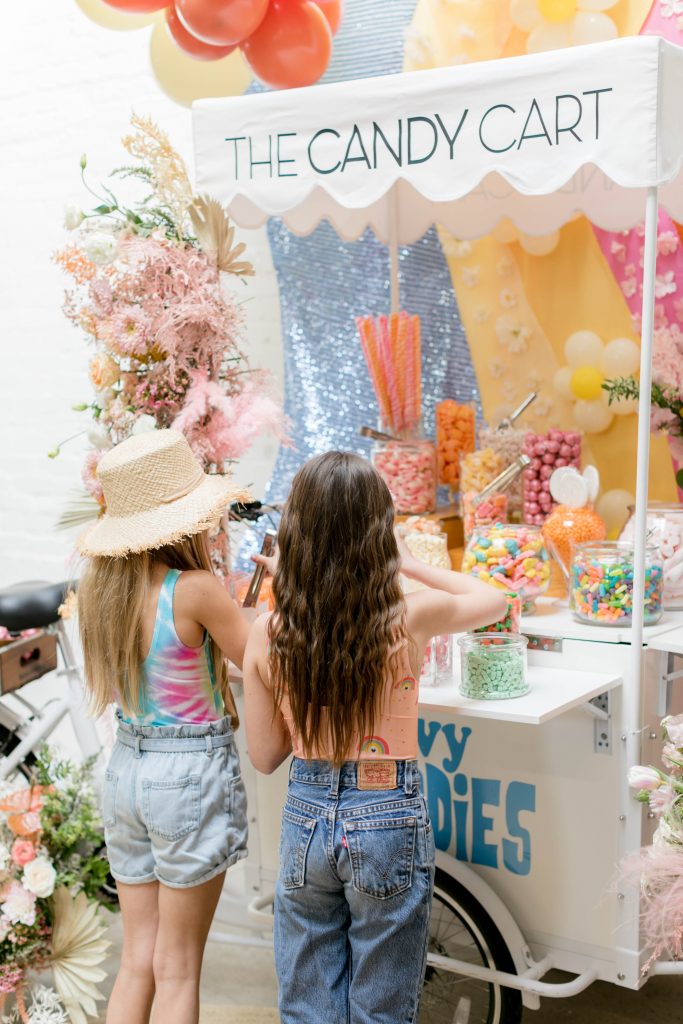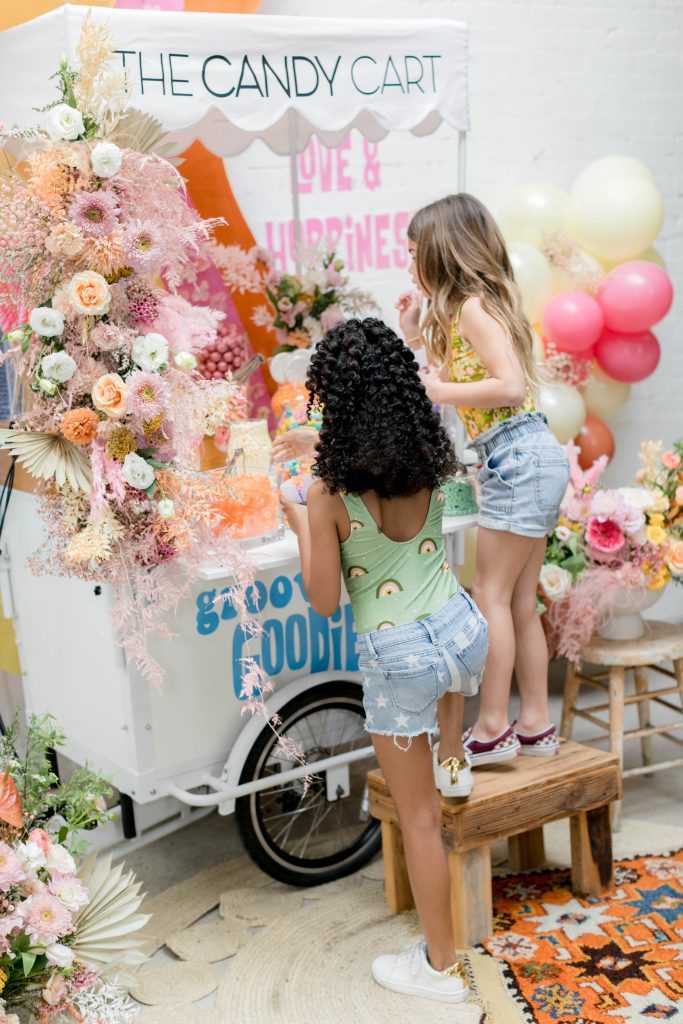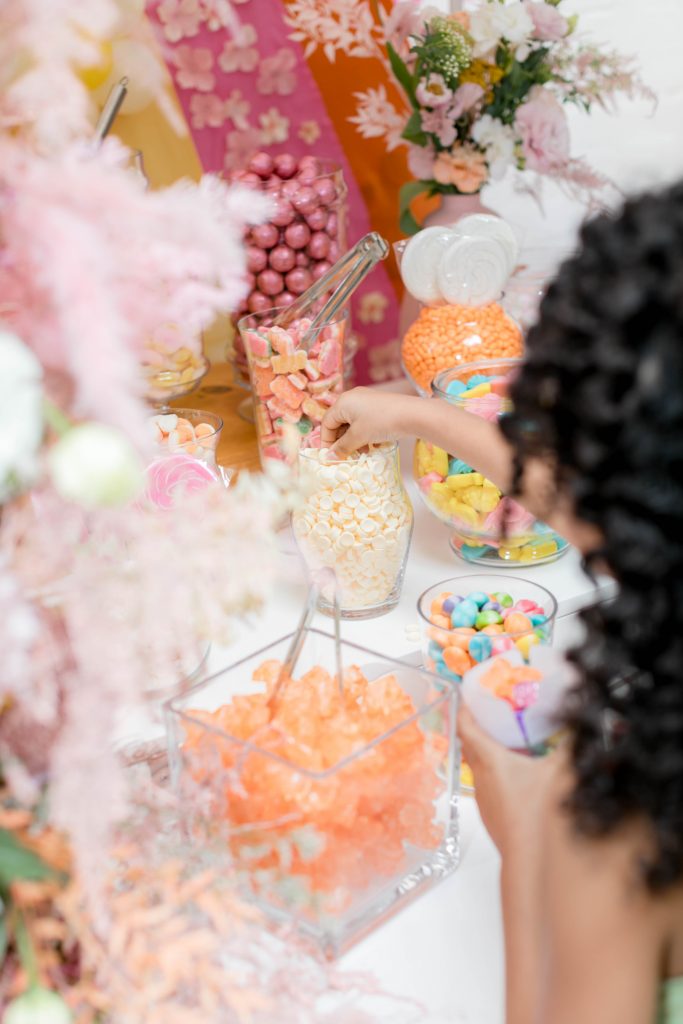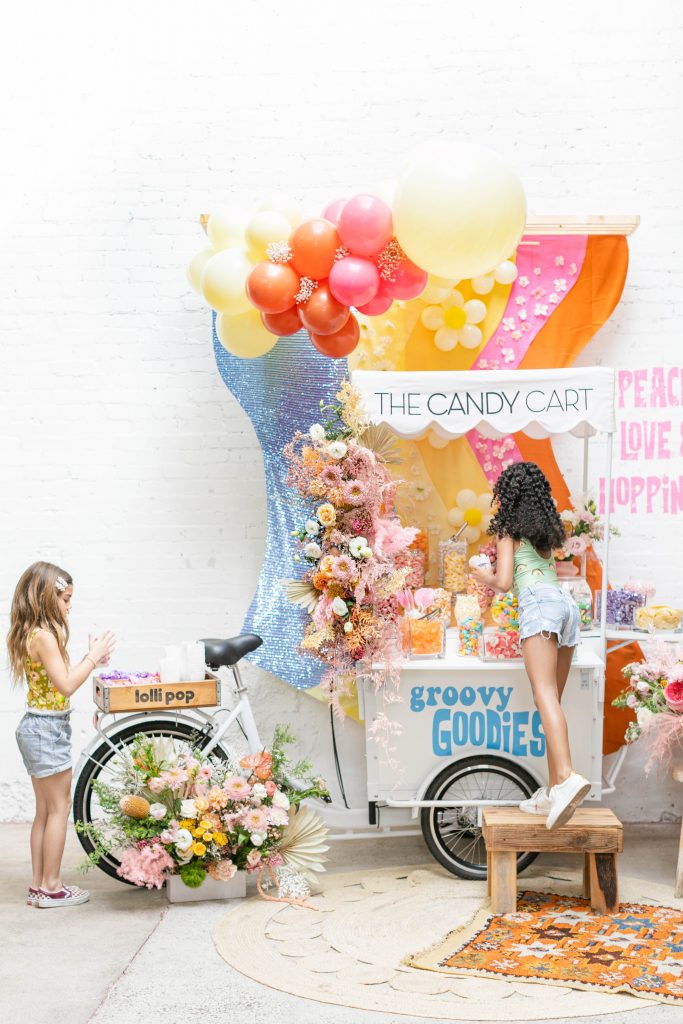 There were smiles all around!!!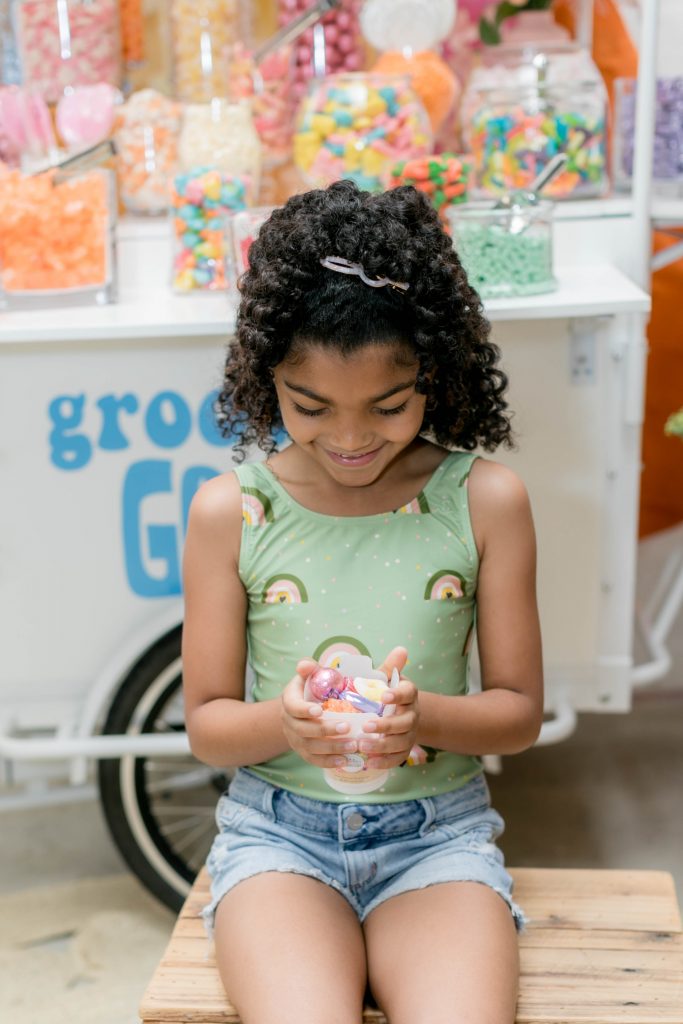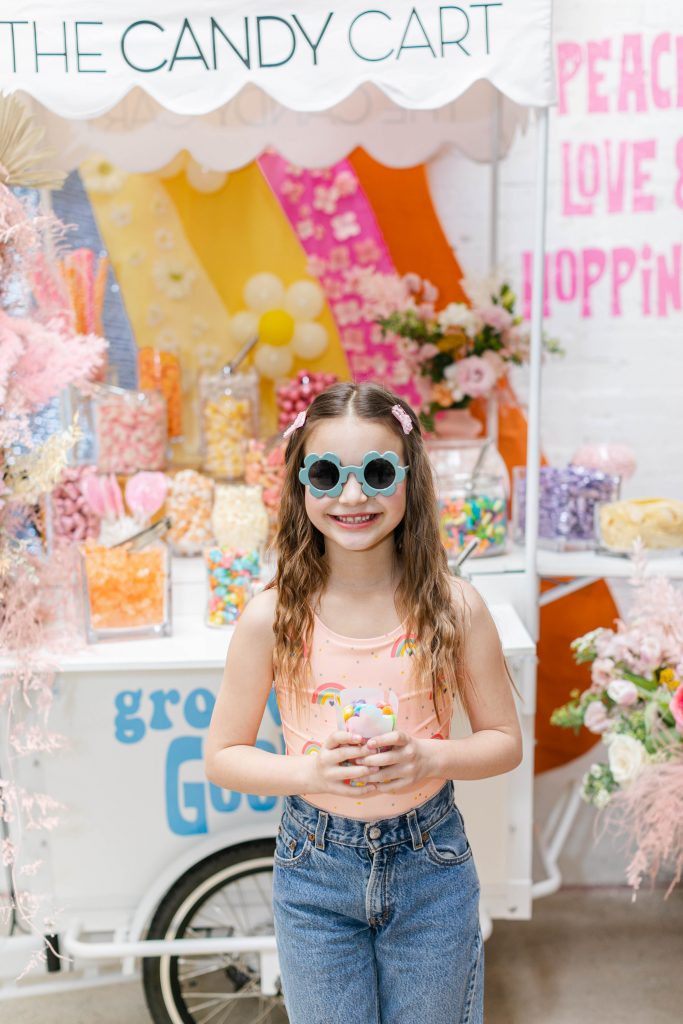 You can't go wrong with candy at a party!!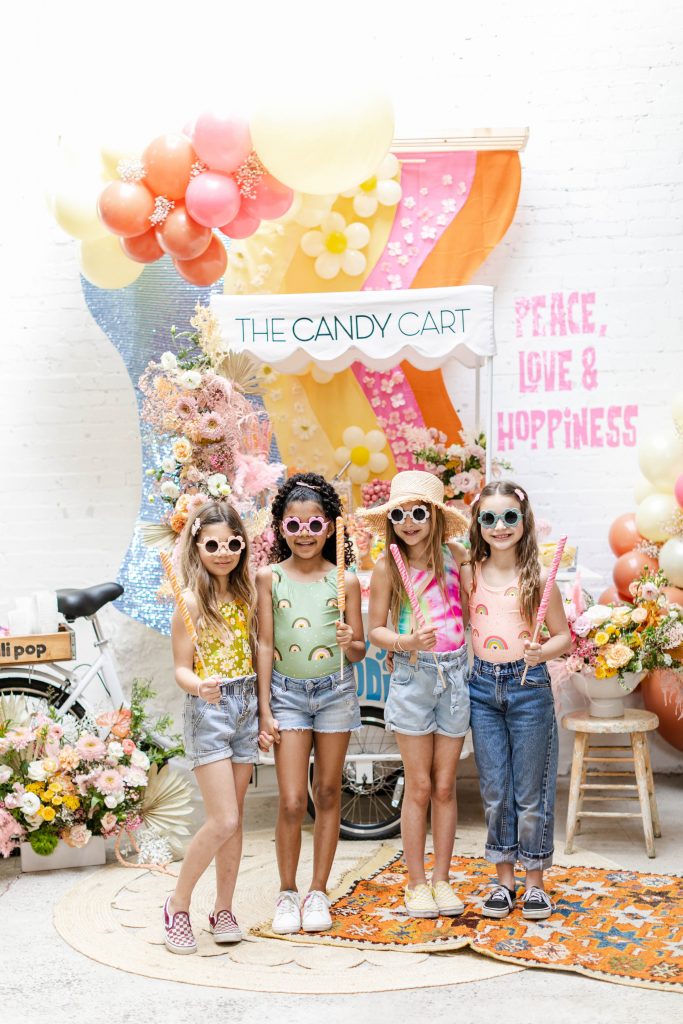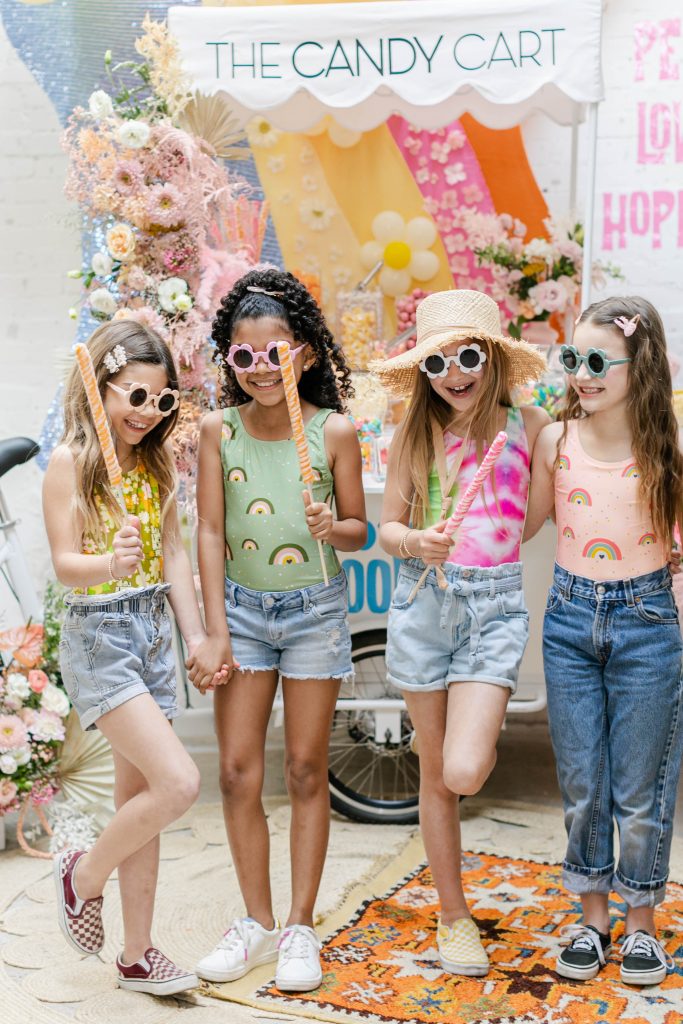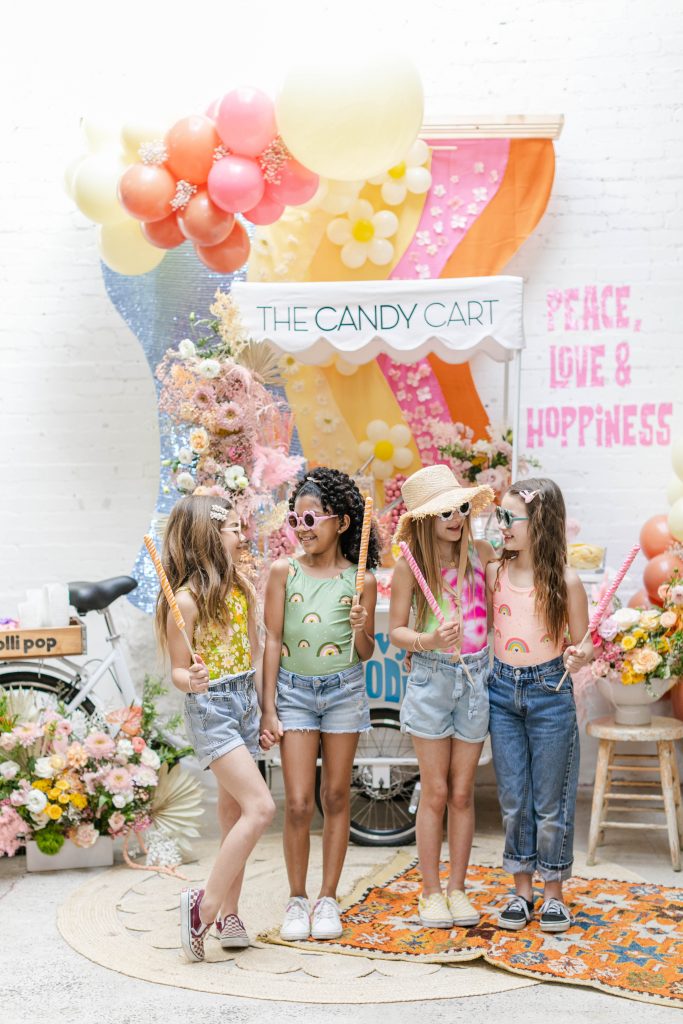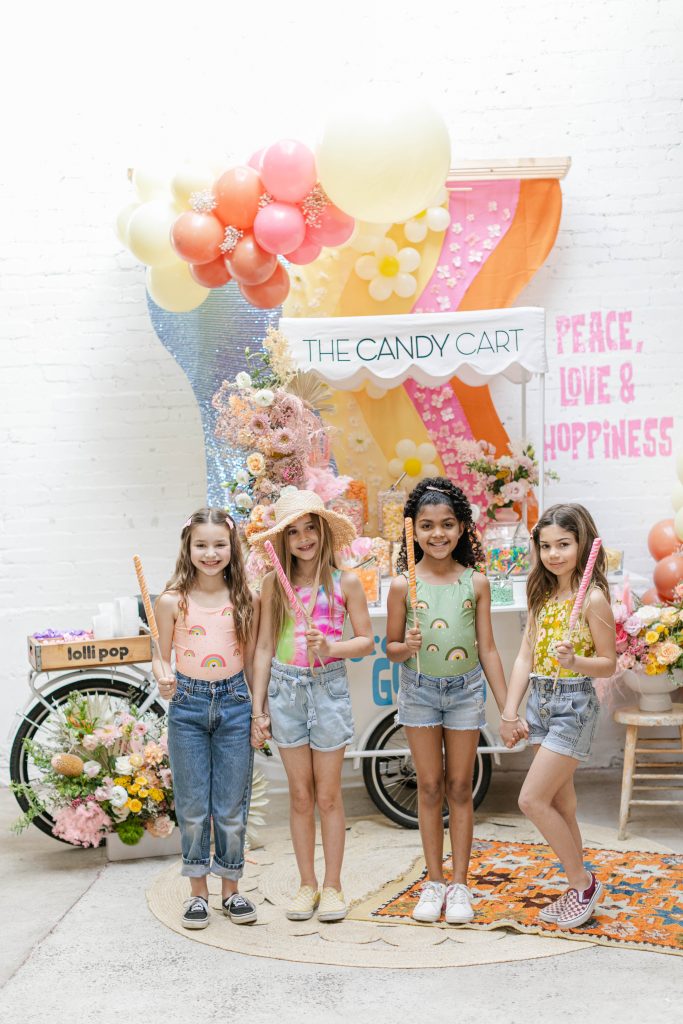 I've gotta introduce these sweet girls because they were just so amazing this day!!! Starting with Piper!! Isn't she adorable?!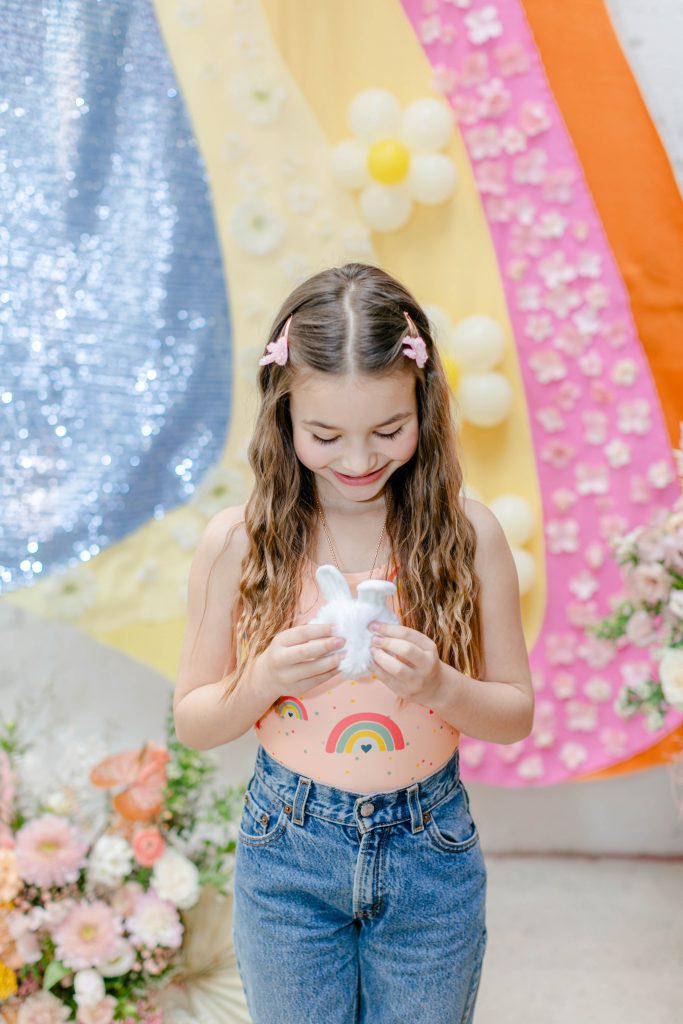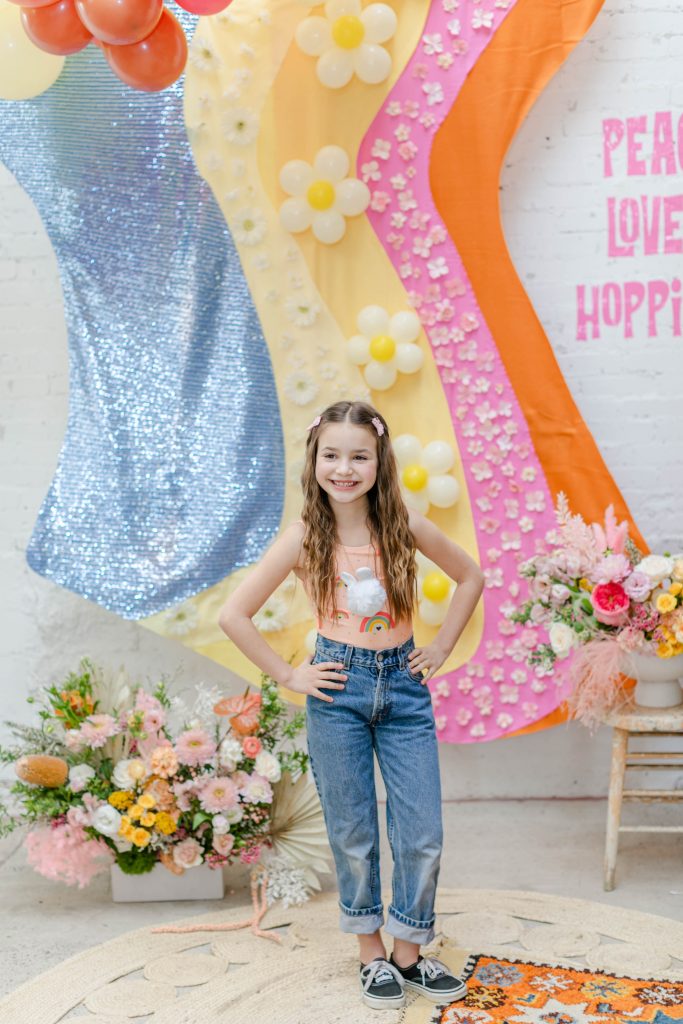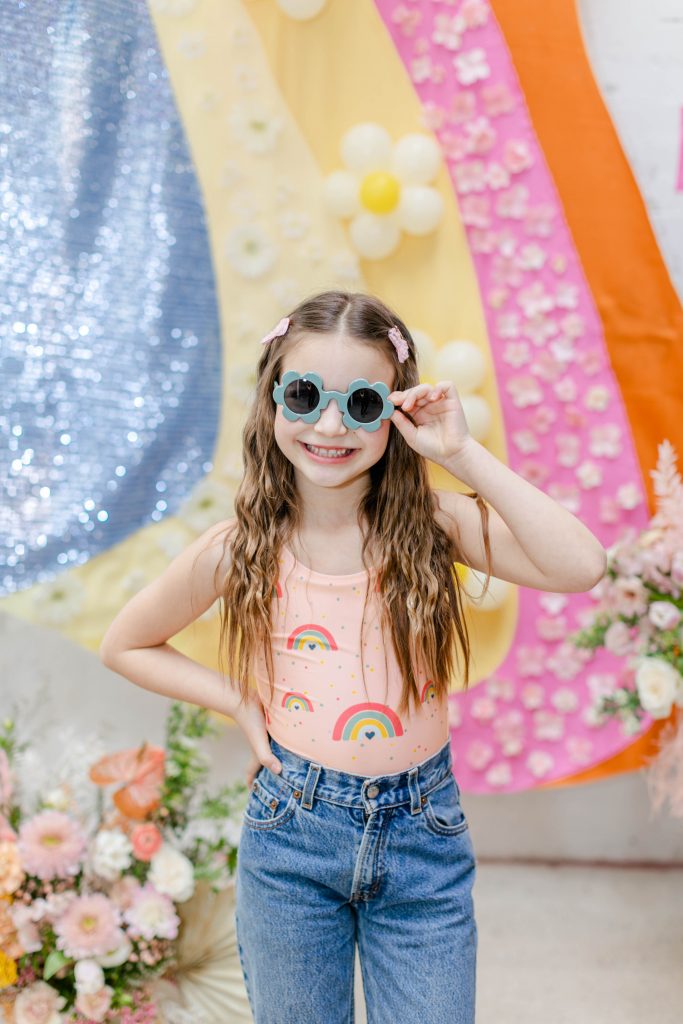 Next up is this cutie, Freyja! I would die for her gorgeous hair!!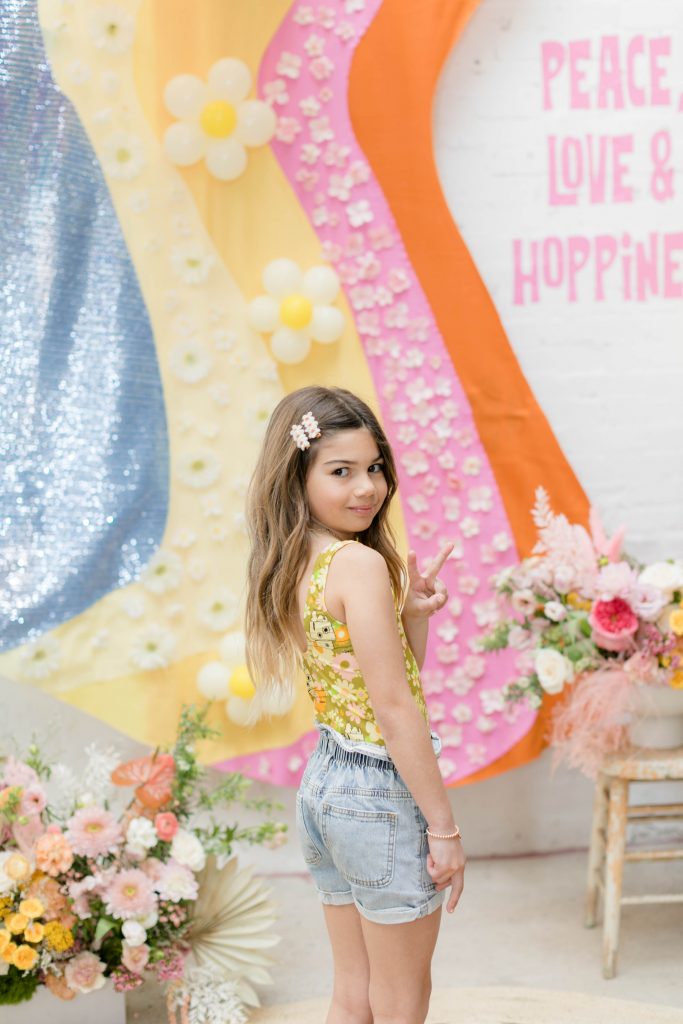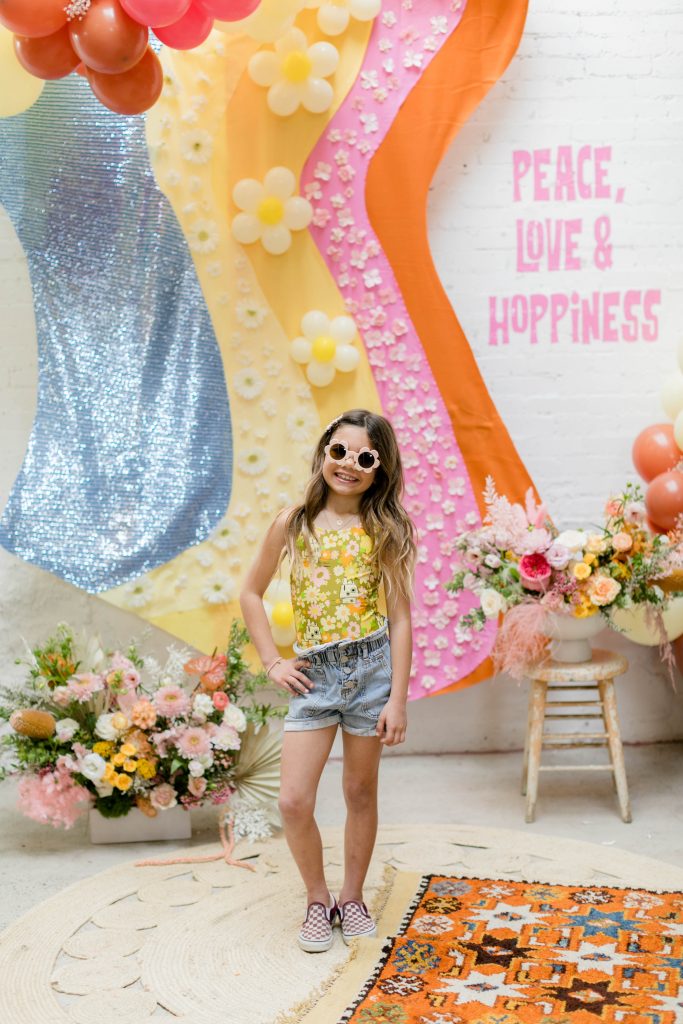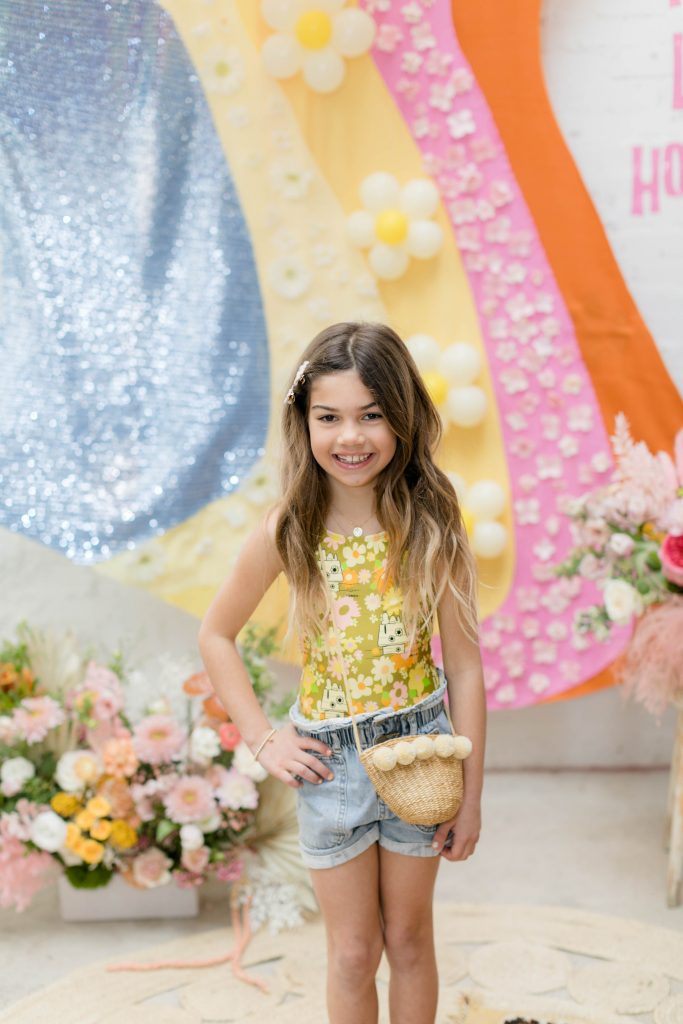 Miss Farrah sure knows how to strike a pose!!! What a pro!! Love her!!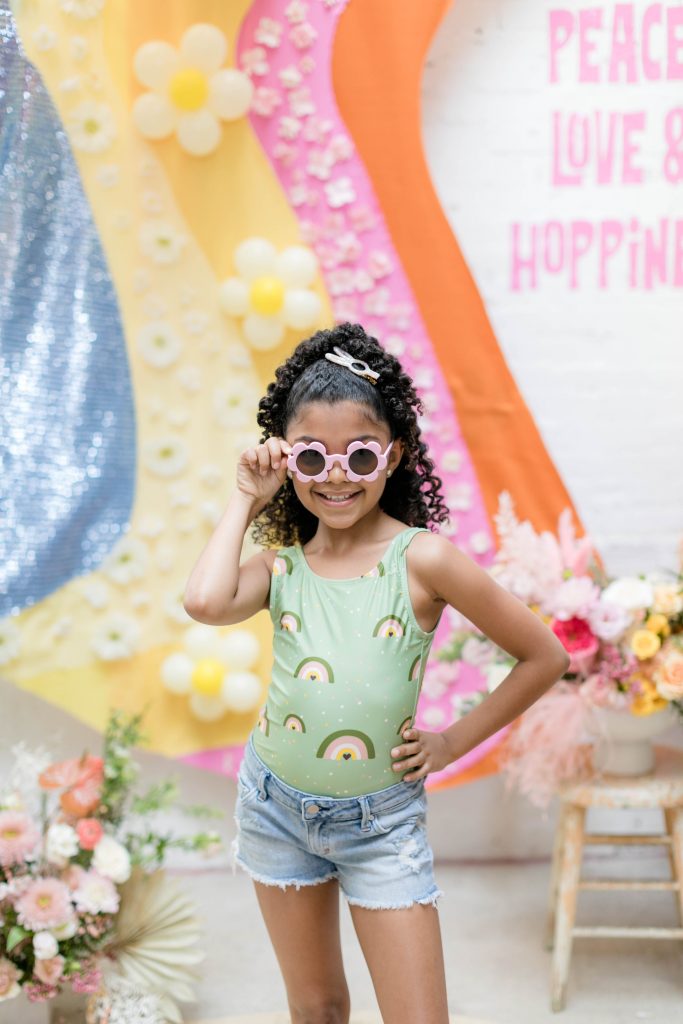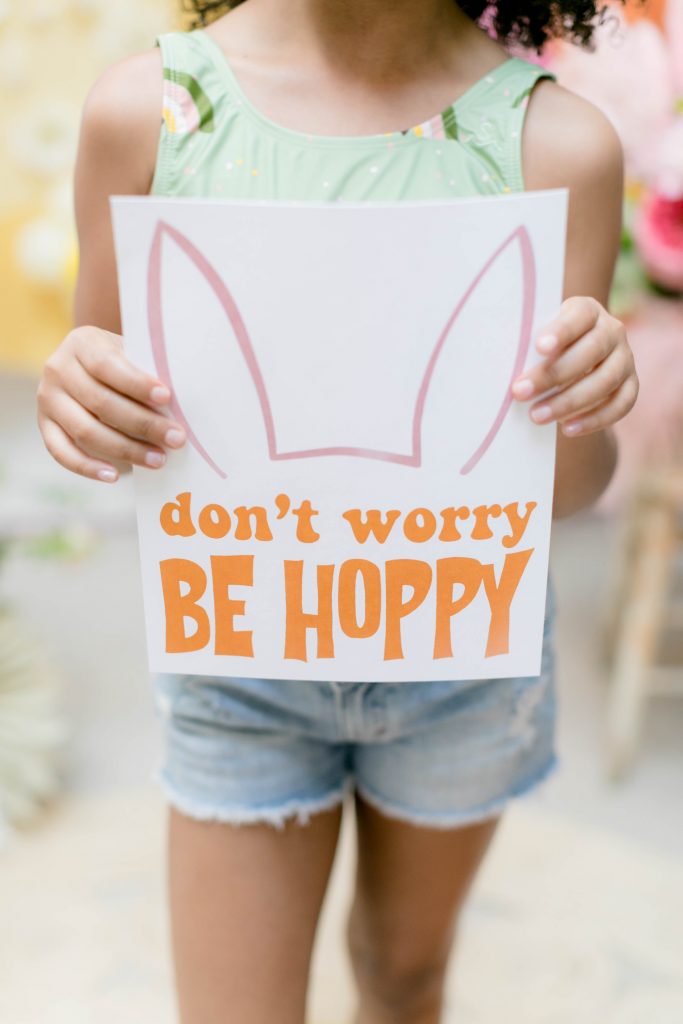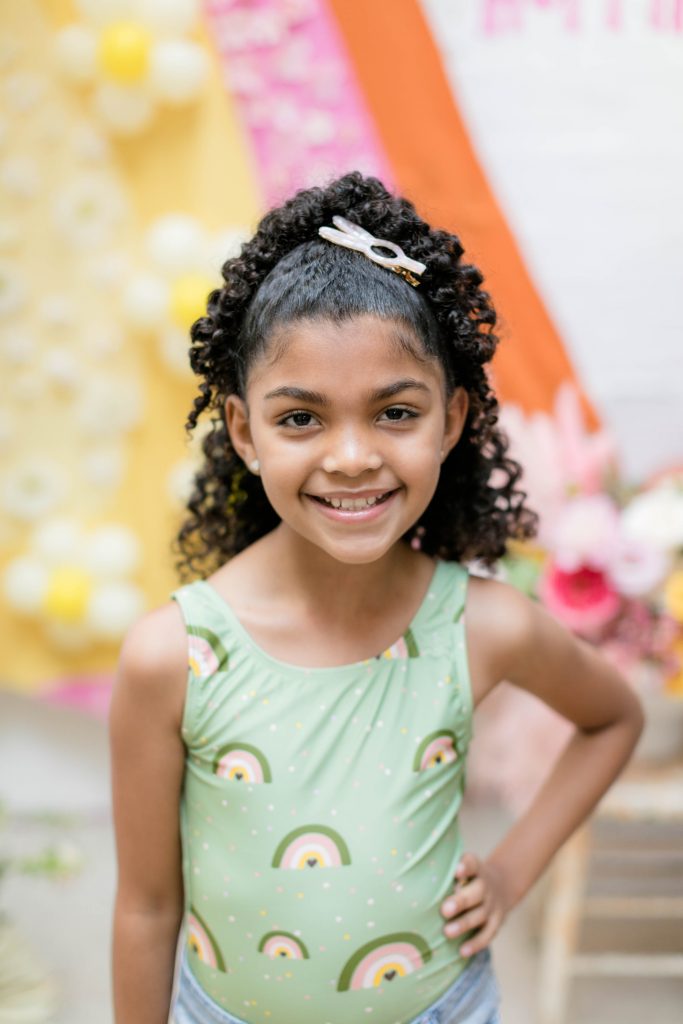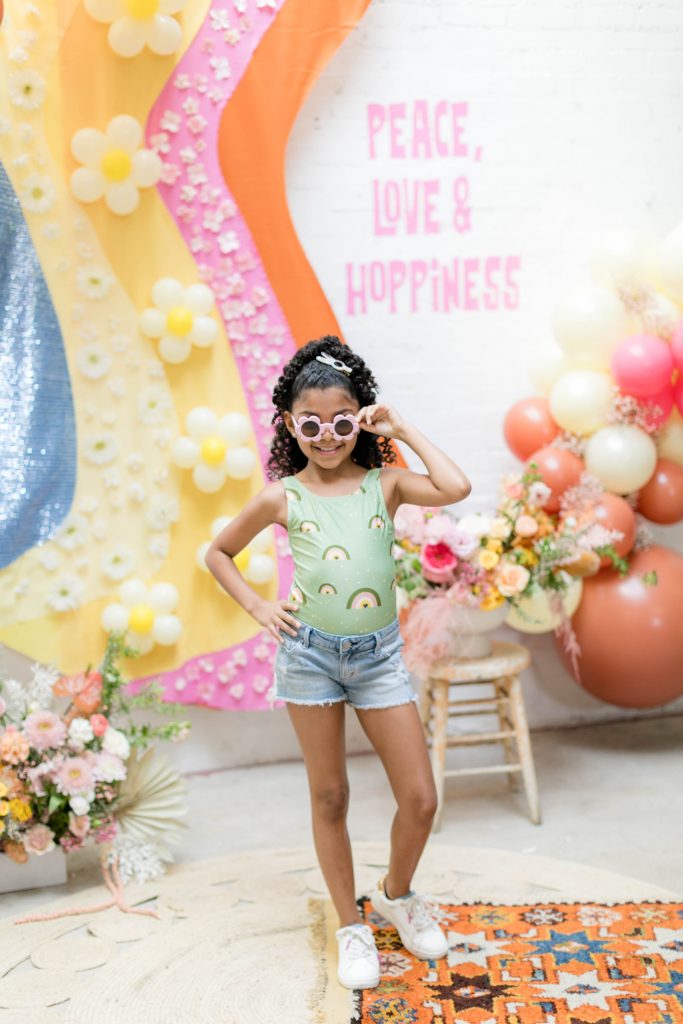 Last but not least is adorable Wynter! She is beyond sweet and that smile is just too cute!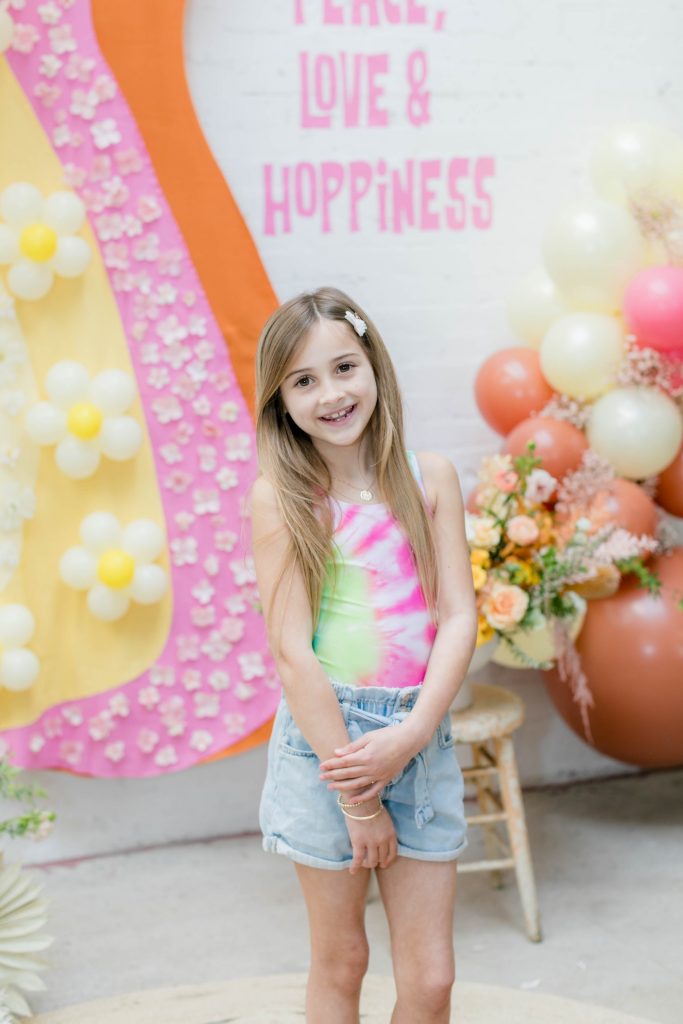 Did you notice this sign by Poppy Jack Shop?! Love it!!! It's currently up in my family room!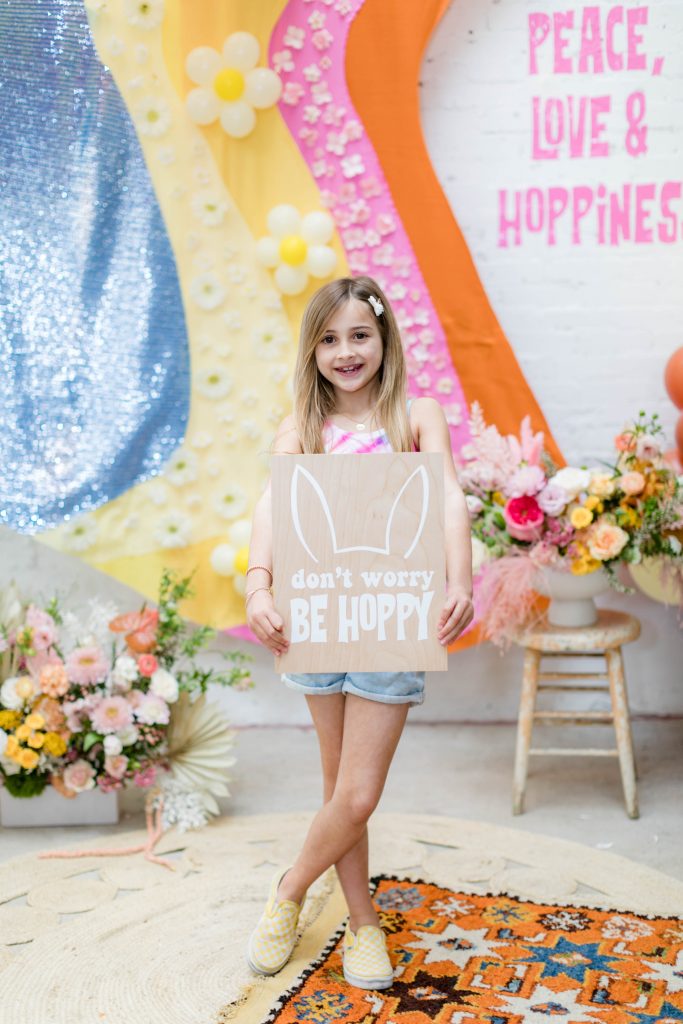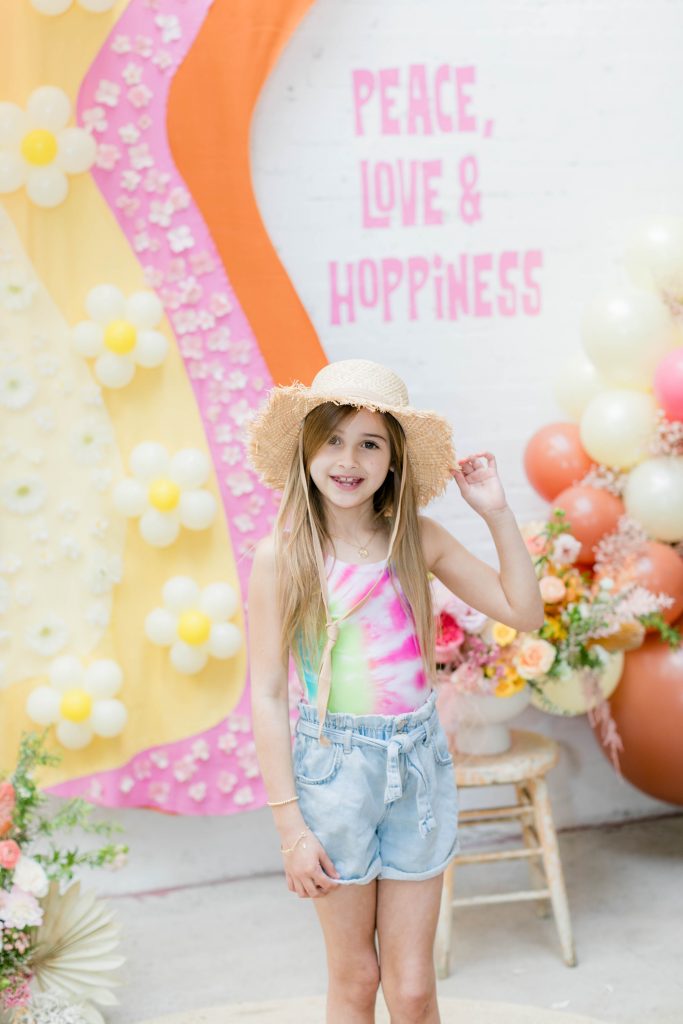 Freyja and Wynter are real life besties, so it was fun to have them in on this one together!!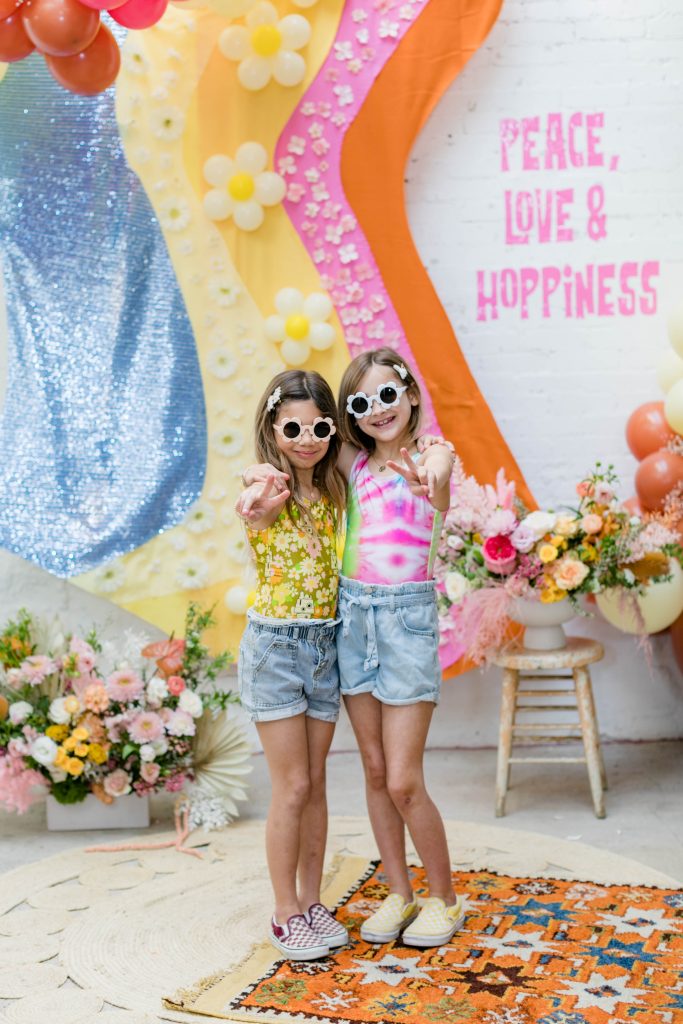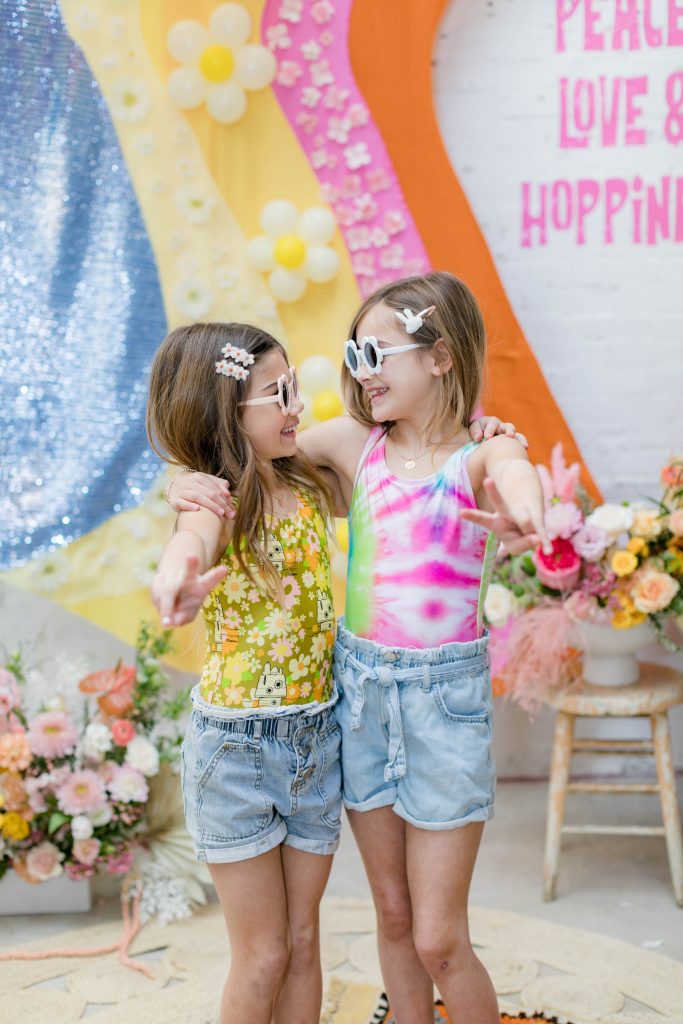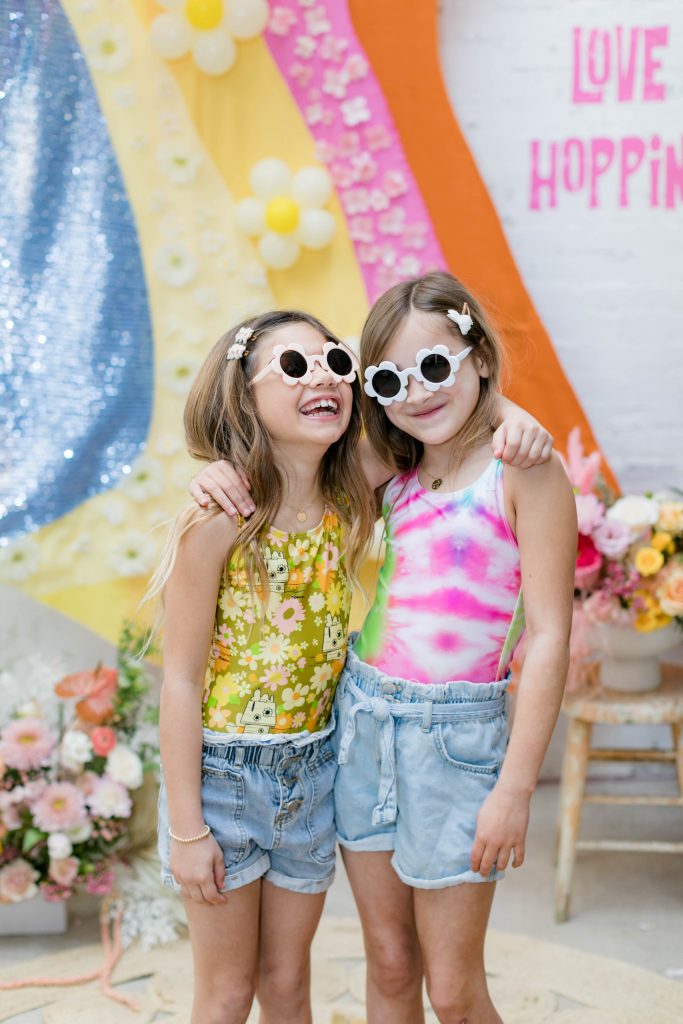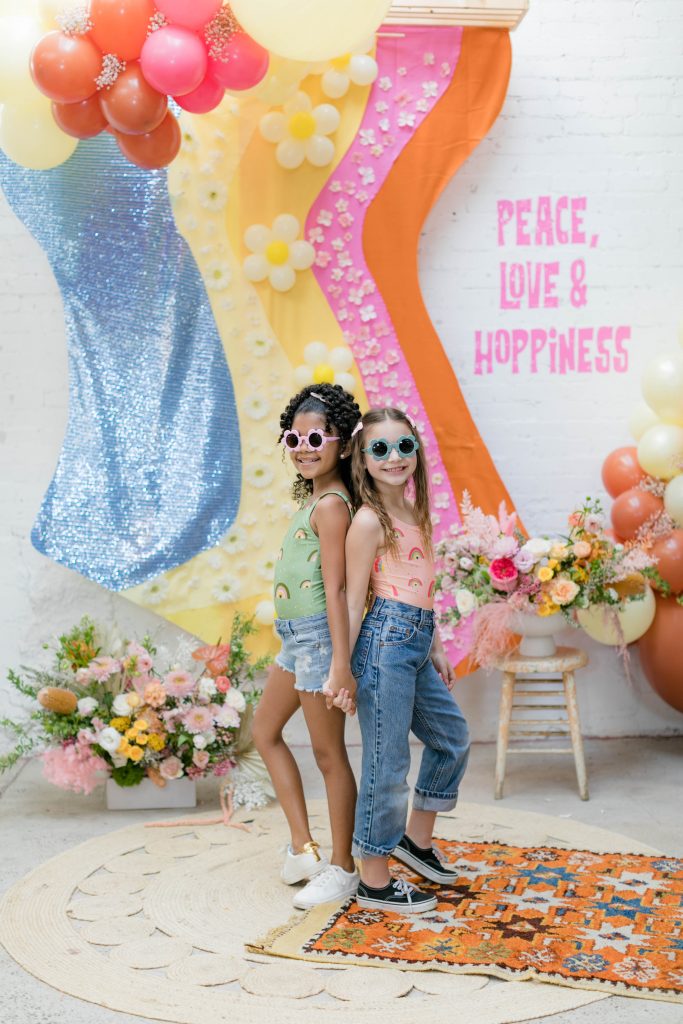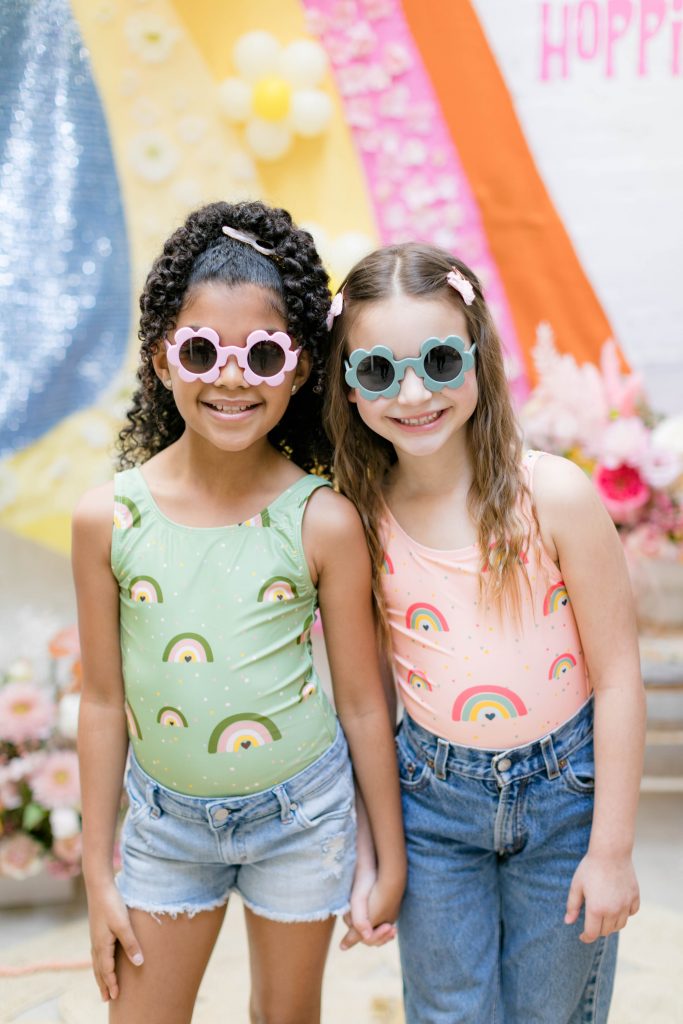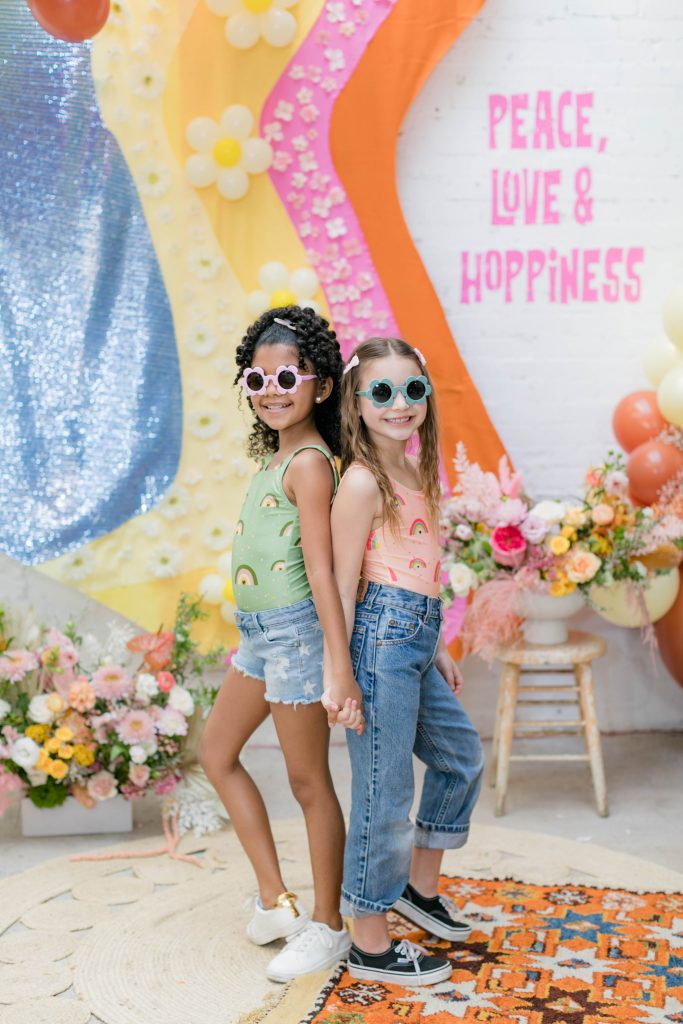 We threw in a little lounge from Sweet Salvage Rentals, because why not?! Rattan and hippie are like peanut butter and jelly, so it was fitting!!!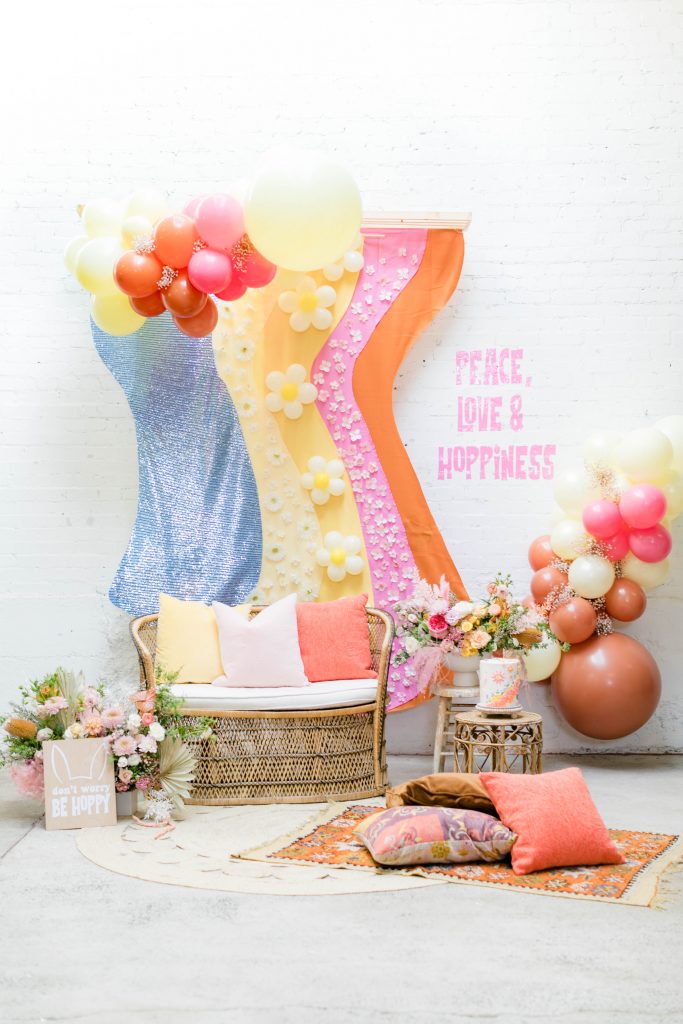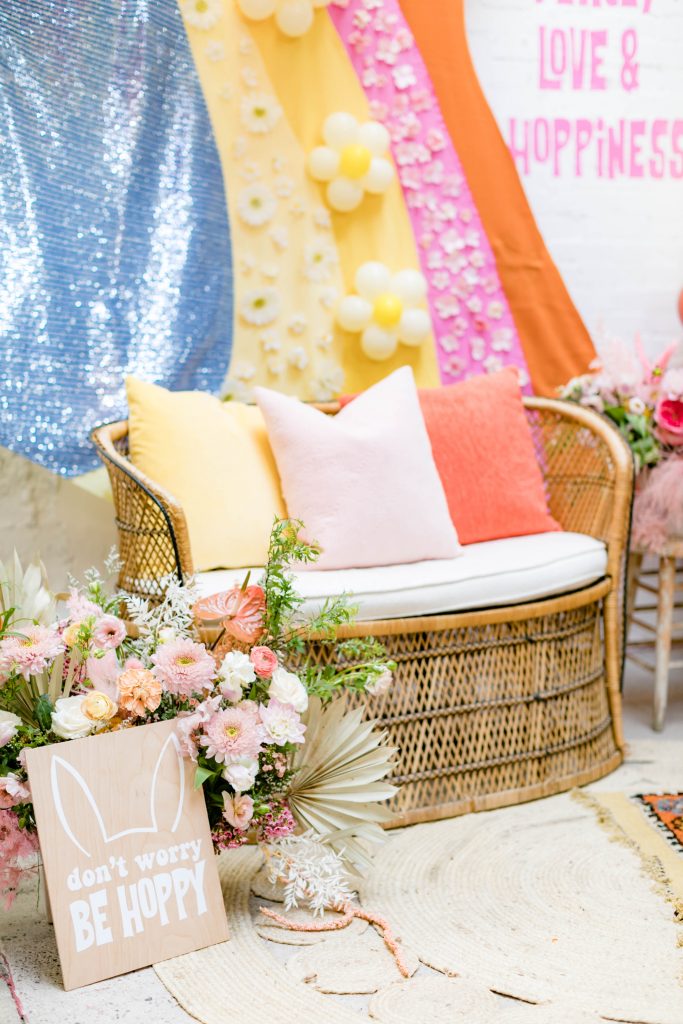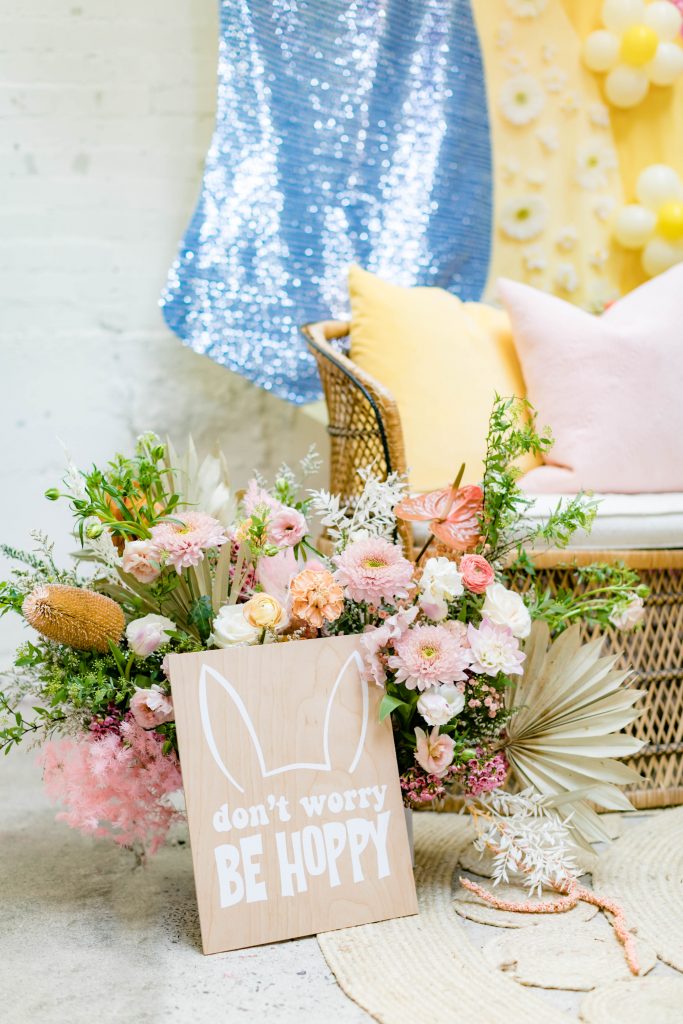 Still loving all of this fun color!! What a fun one!!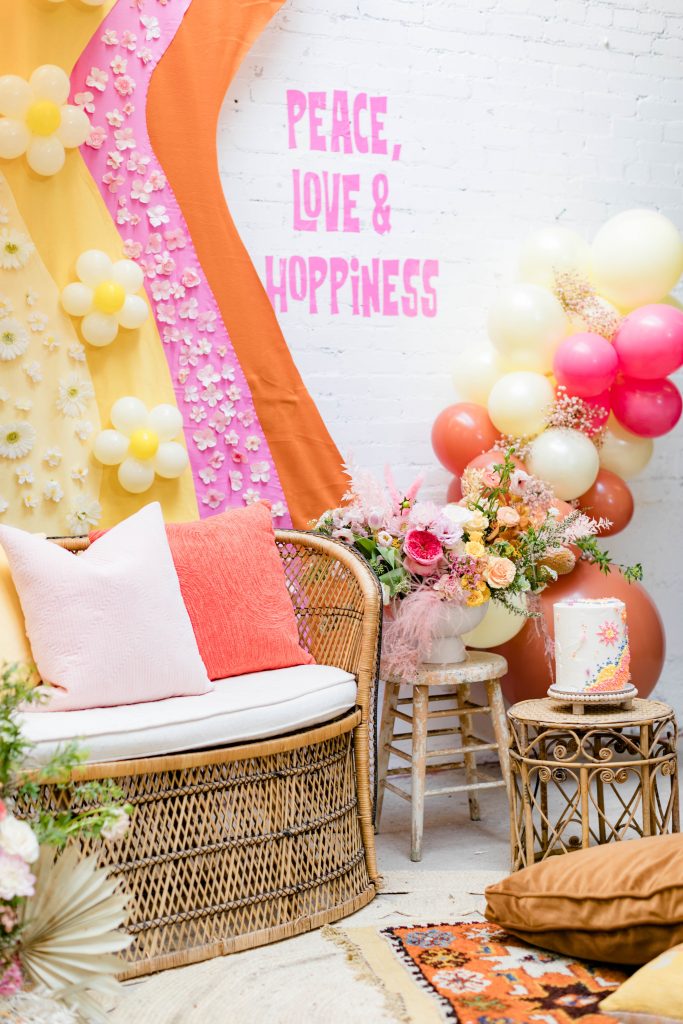 I know we had all the candy in the world, but we also needed a cake!!! Amriel's Cakes came through with this amazing cake. All the shag rug and floral hippie vibes!!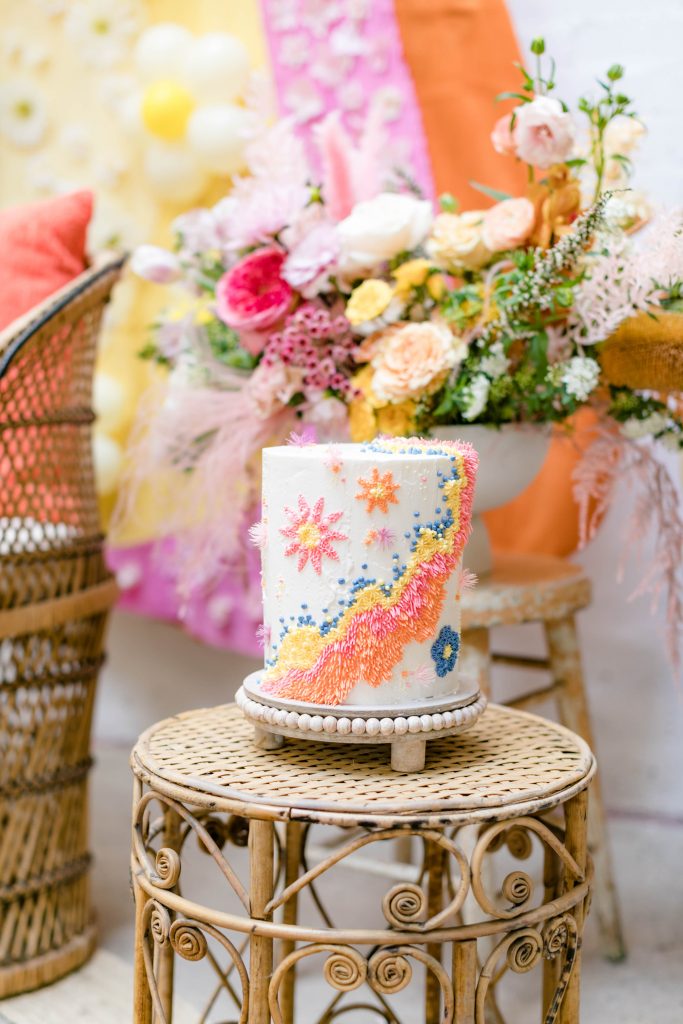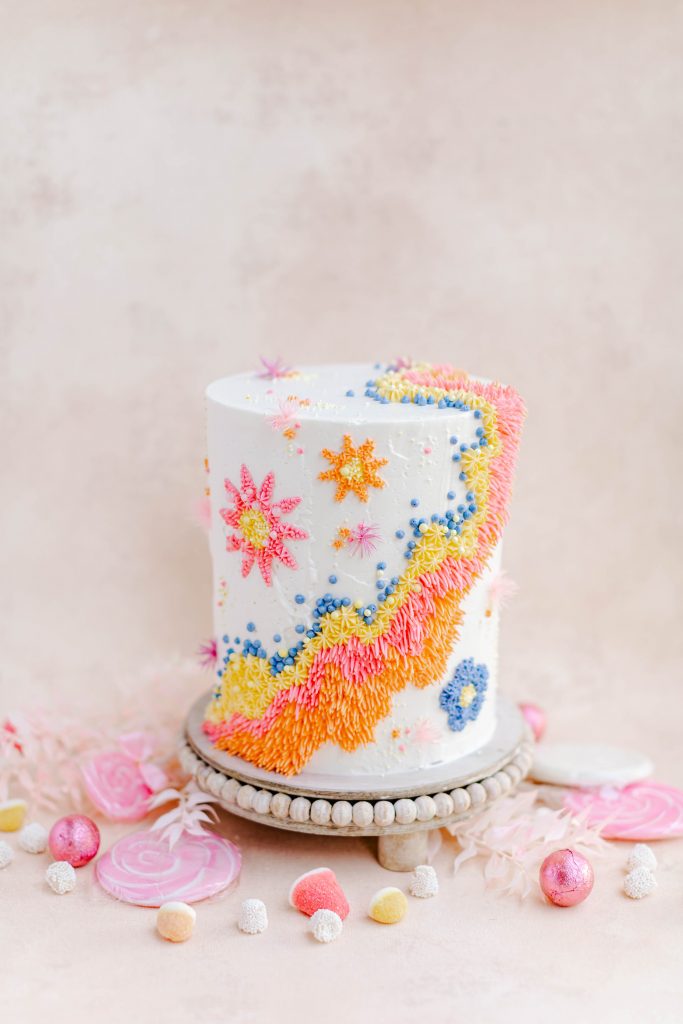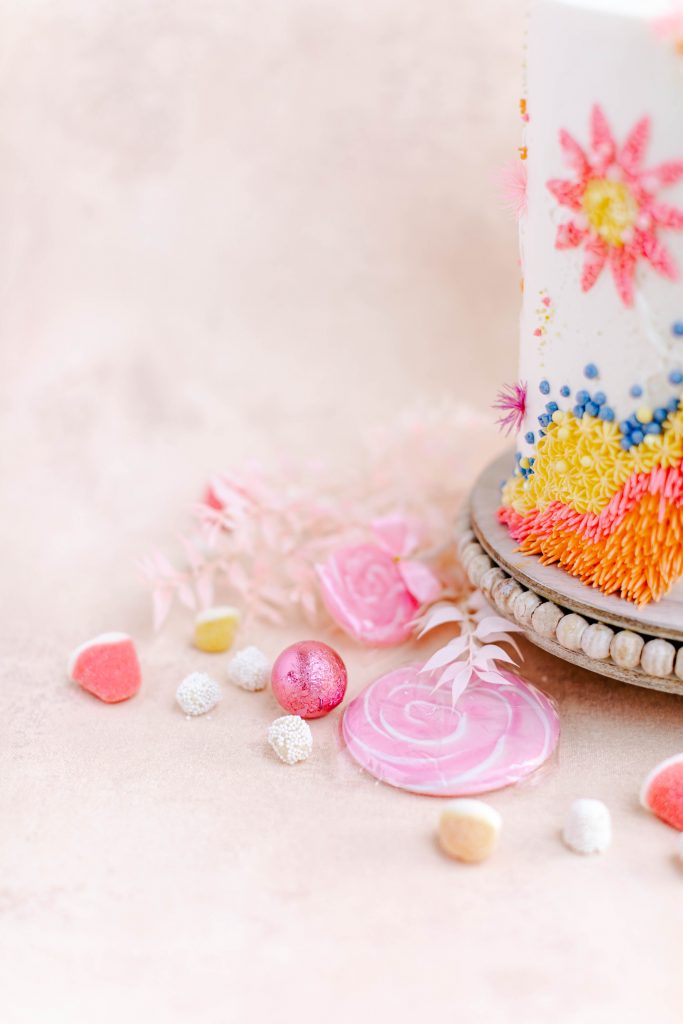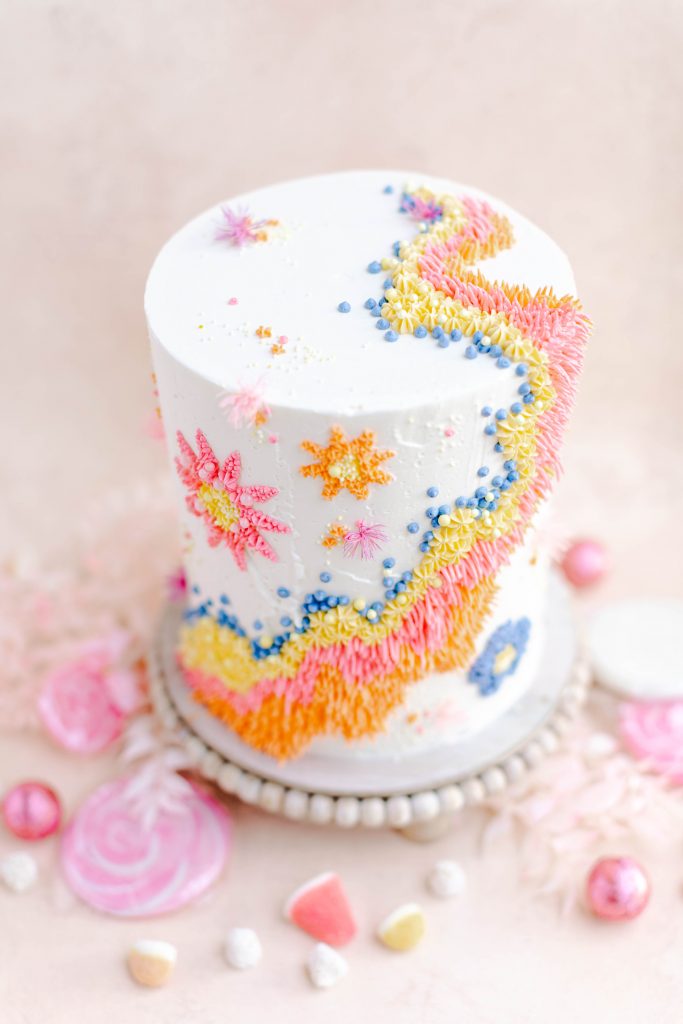 Sugar high anyone?!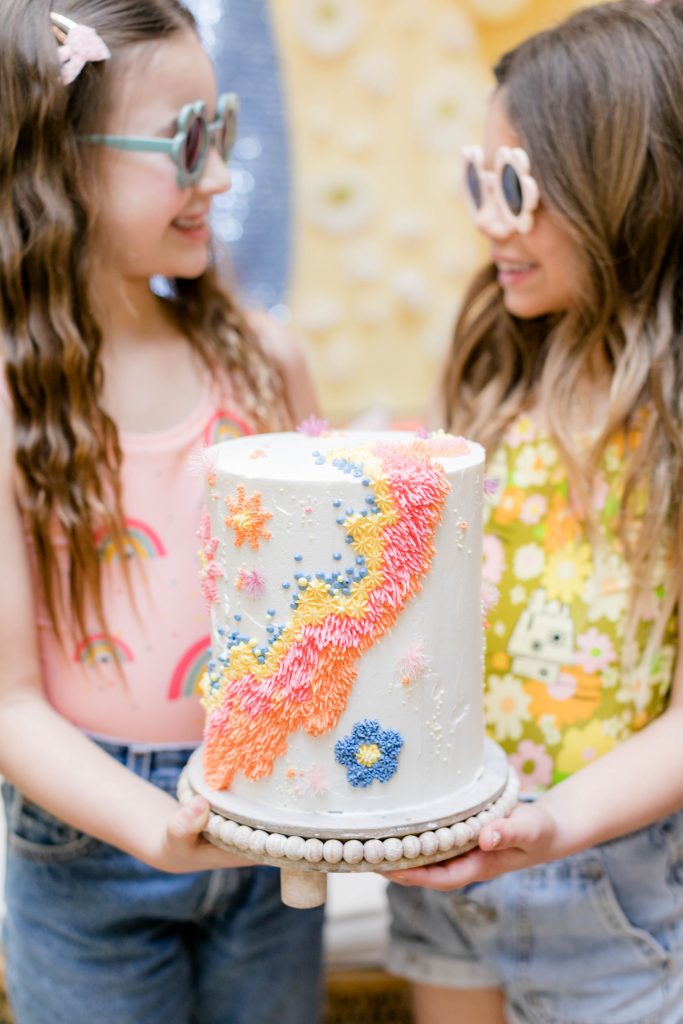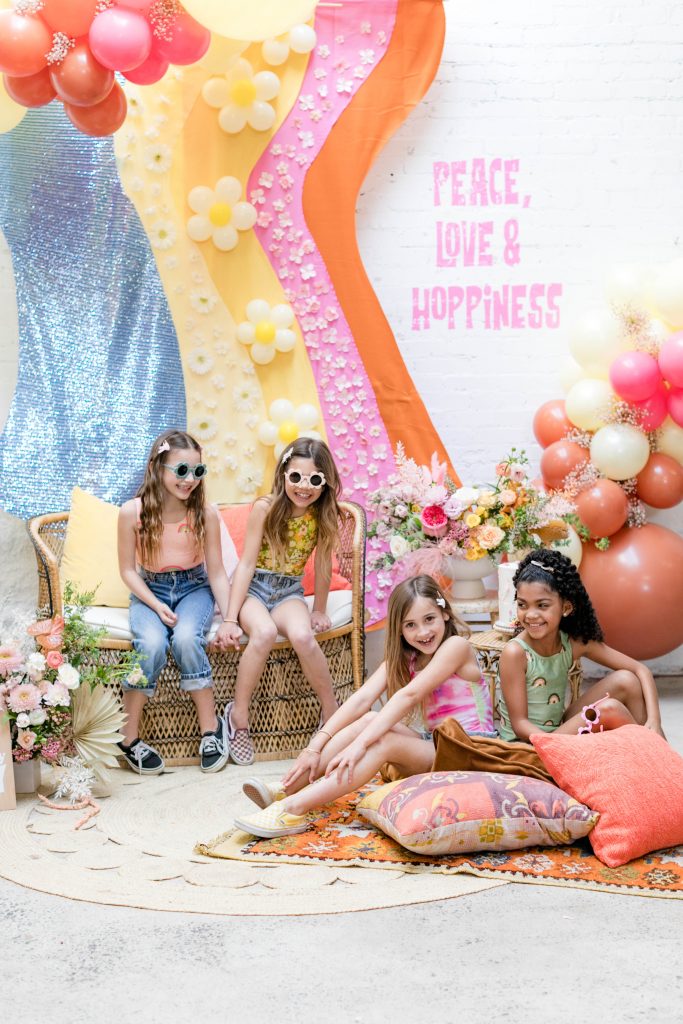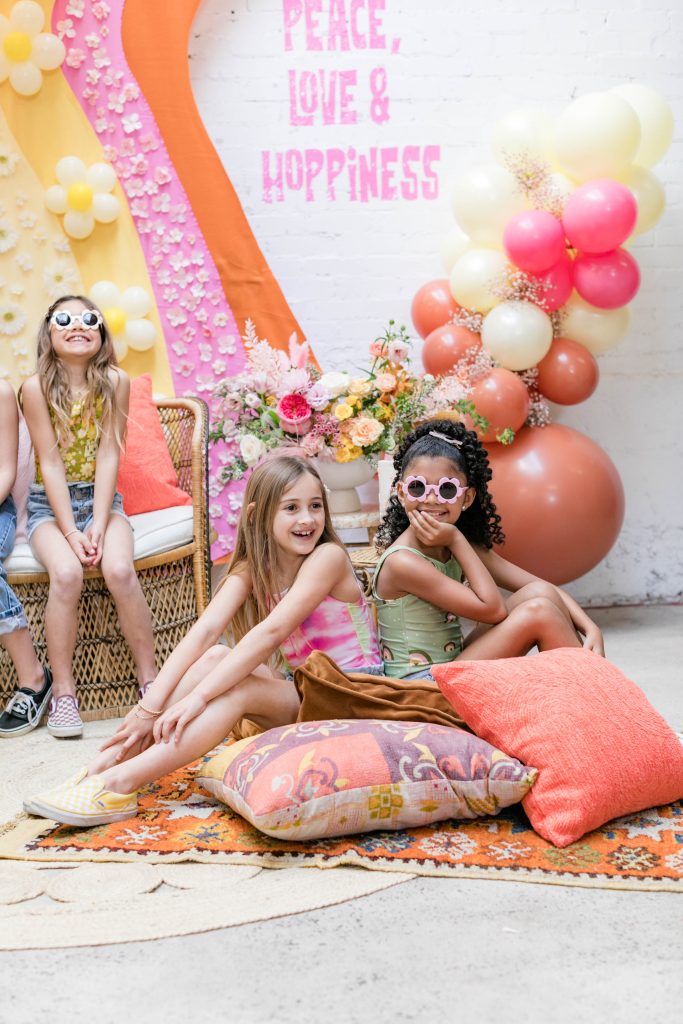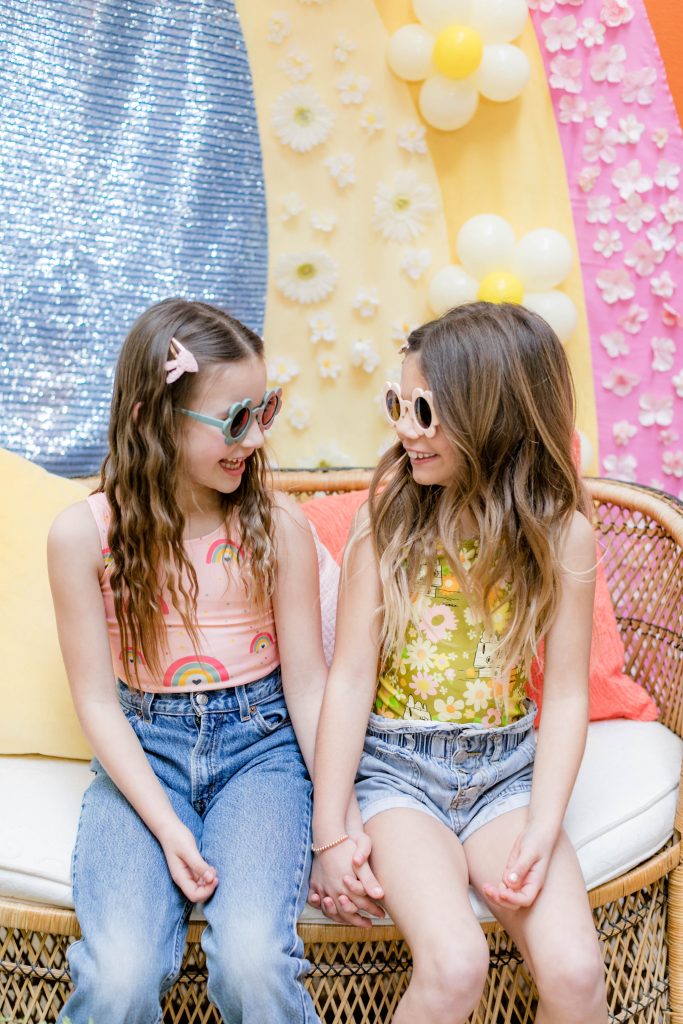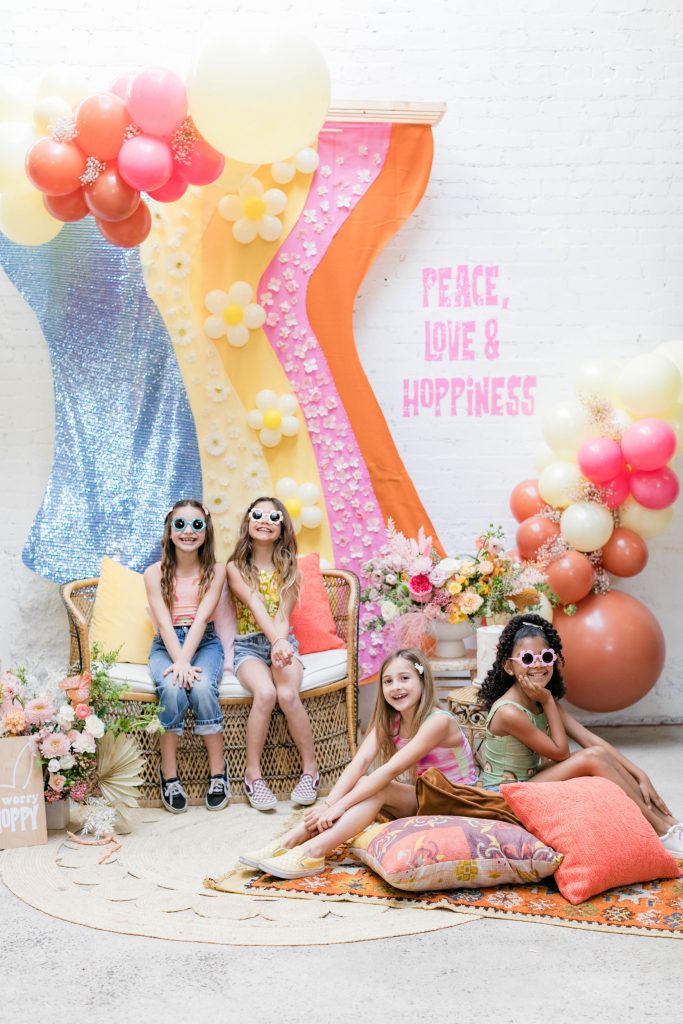 Peace out guys, I hope you loved this one as much as me!! I think it's a new favorite!!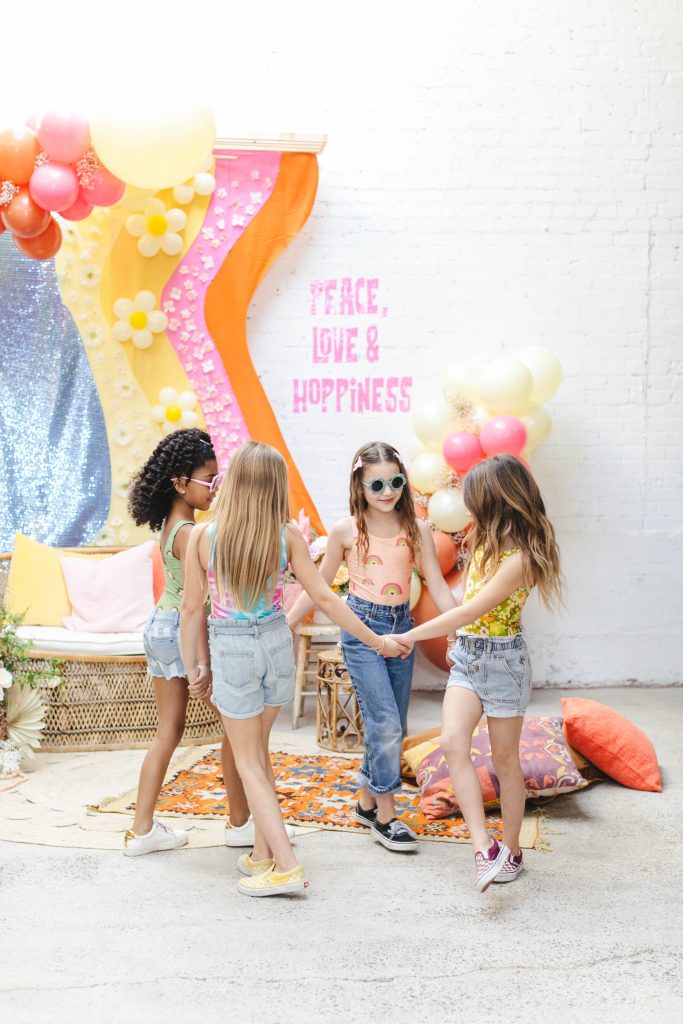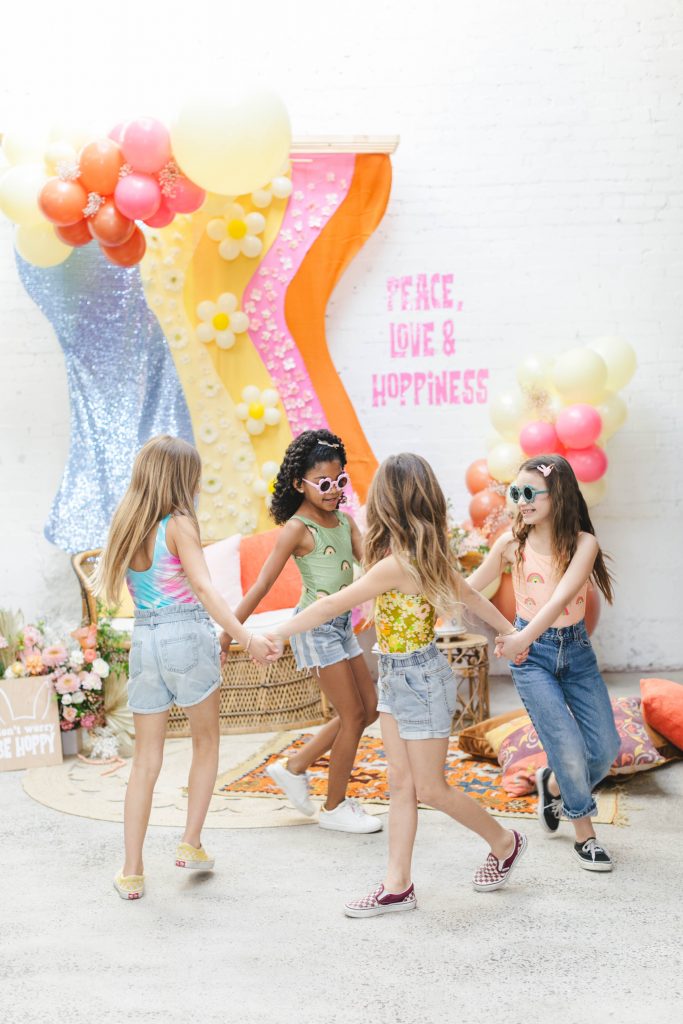 Shop this party below!

xx
Jacquelyn