Easter baskets aren't just for the kids! Whatever it is for a spouse, bestie, mom, or a sister, these cute fillers will bring a smile to anyone's face. Brighten up their day with gifting them everything they need to make a pretty cocktail just like we do on the blog!
Photos by Dayna Studios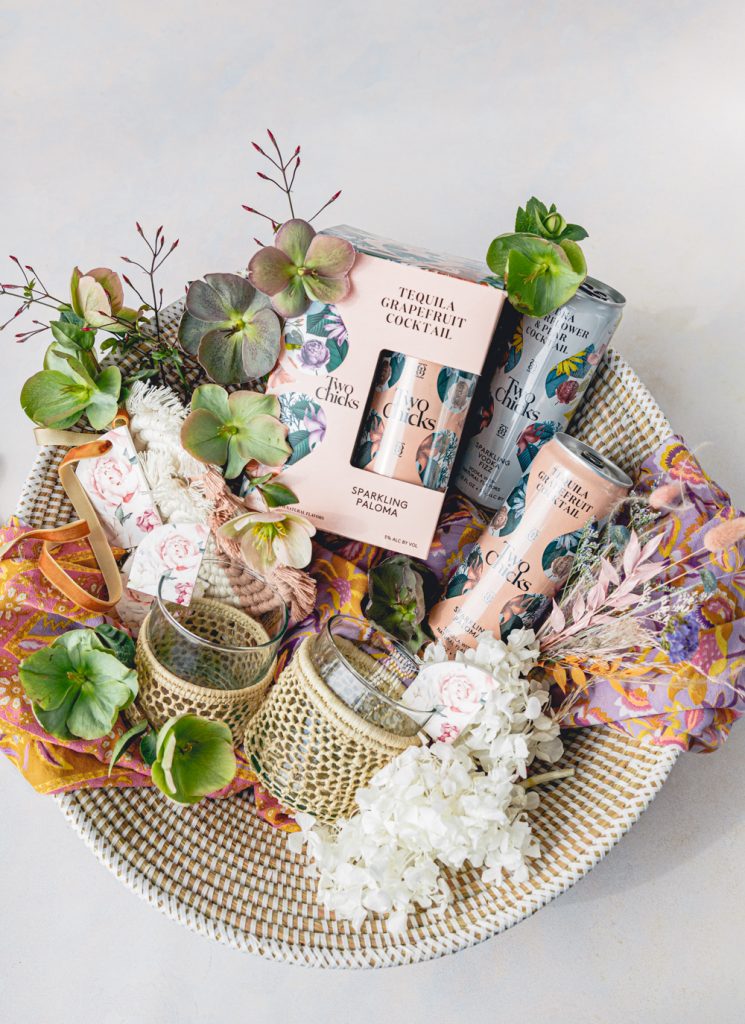 Just like our kid's Easter baskets, I like to use baskets that have more than one job. You can reuse this woven basket in the kitchen to store your fruit on the counter, or use it in your pantry, and even use it as a simple decor piece in your home. After all, this natural white basket can match any space.
The most important part of creating a pretty cocktail? The booze, of course! Over here at Beijos, we get excited about cute packaging as much as we do with the cocktail itself. Two Chick's have created all-natural, gluten-free sparkling canned cocktails that are all wrapped up in gorgeous packaging. I'm a fan of the sparkling grapefruit Paloma and the sparkling vodka fizz. Both are refreshing and so perfect for sipping on with these warm spring nights we have coming up!
Of course, you know we will have cute glassware to put that refreshing sparkling Paloma in. Both Jacquelyn and I use The Little Market glassware as our everyday glassware, and we really think you should too! I love these woven glasses for spring! I love the woven detail; this cup belongs in your hand while soaking in the sun.
Now, let's play dress-up! Add some floral details with these pink floral glass toppers from Creative Amee. Also, add a floral tag to dress up the basket! And no pretty cocktail is complete without our go-to The Neutral Knot macrame coasters. Everyone should have these fun macrame coasters for every season. We adore these, a top Beijos favorite! Add floral details in your basket with loose flowers and vines.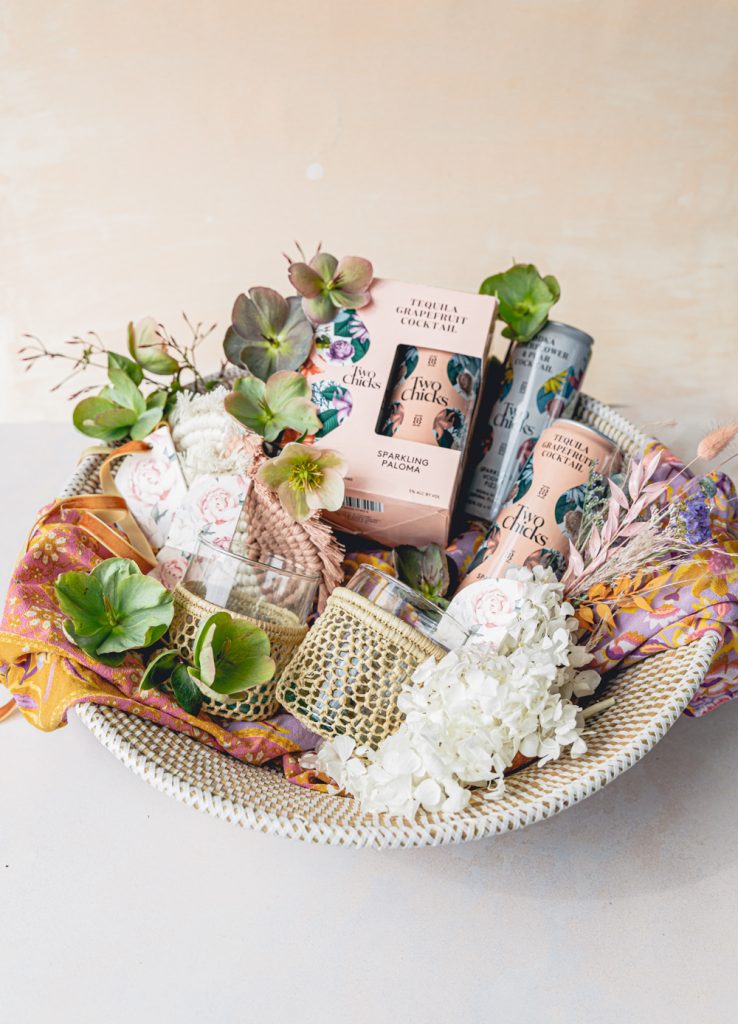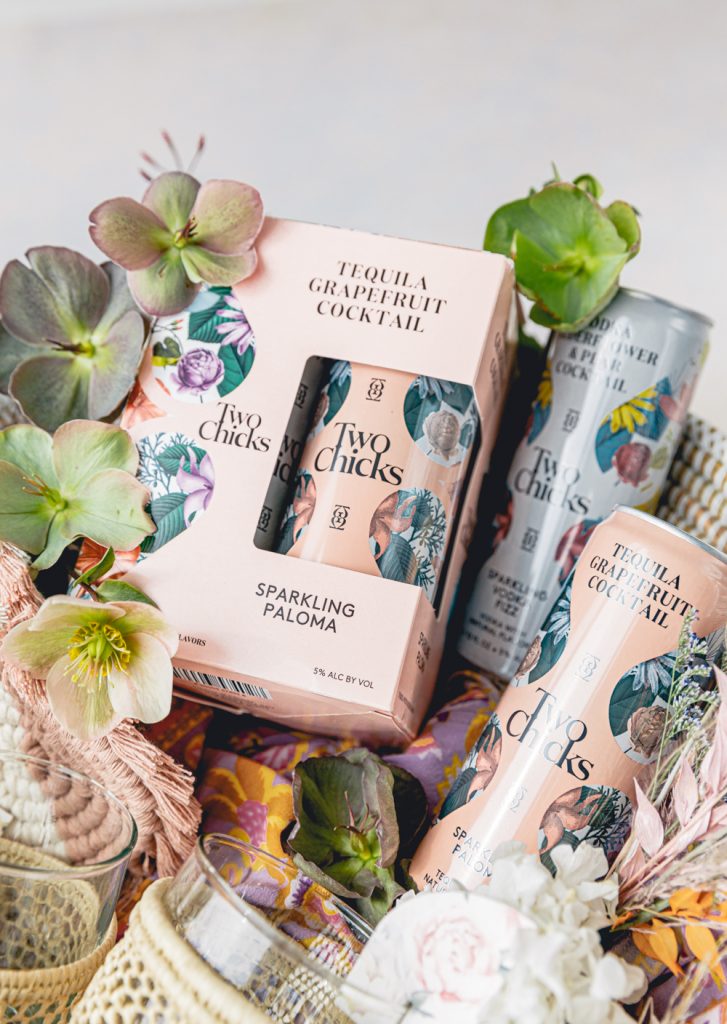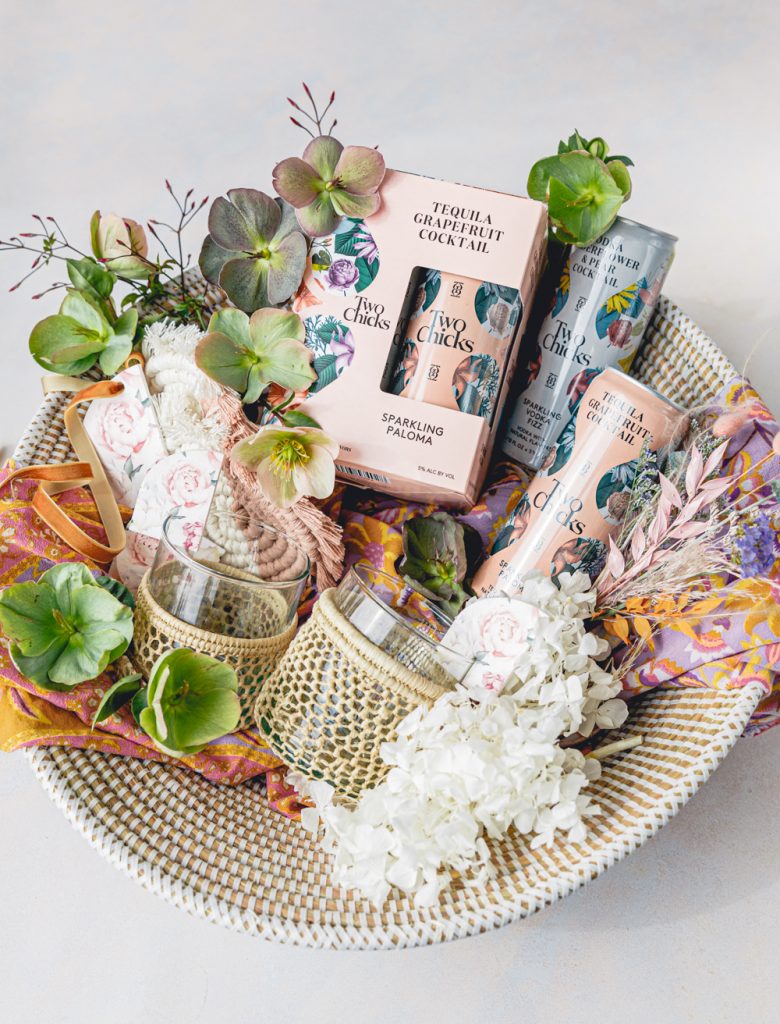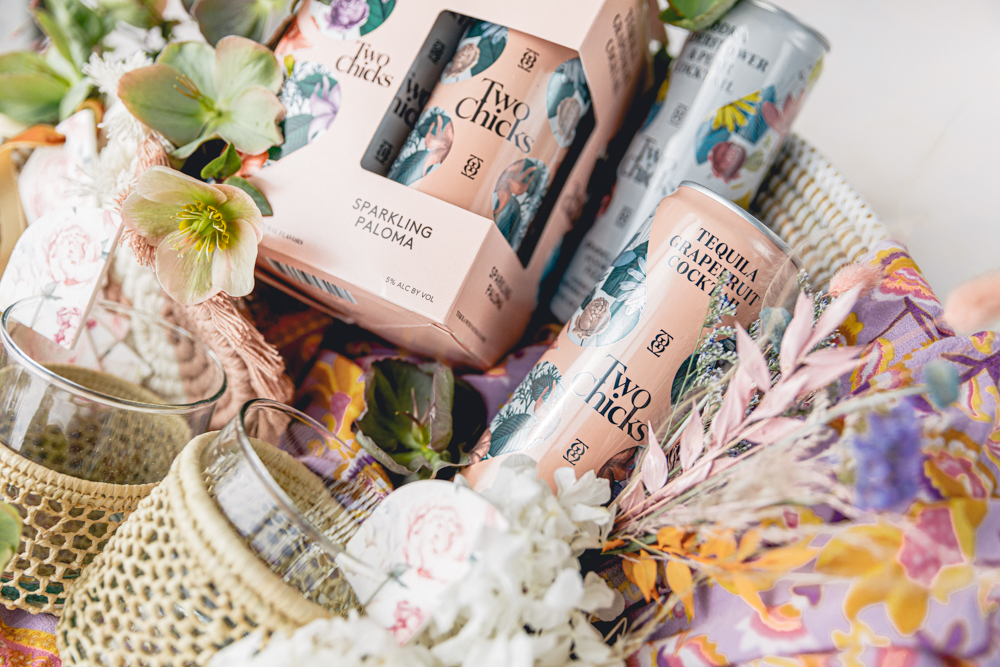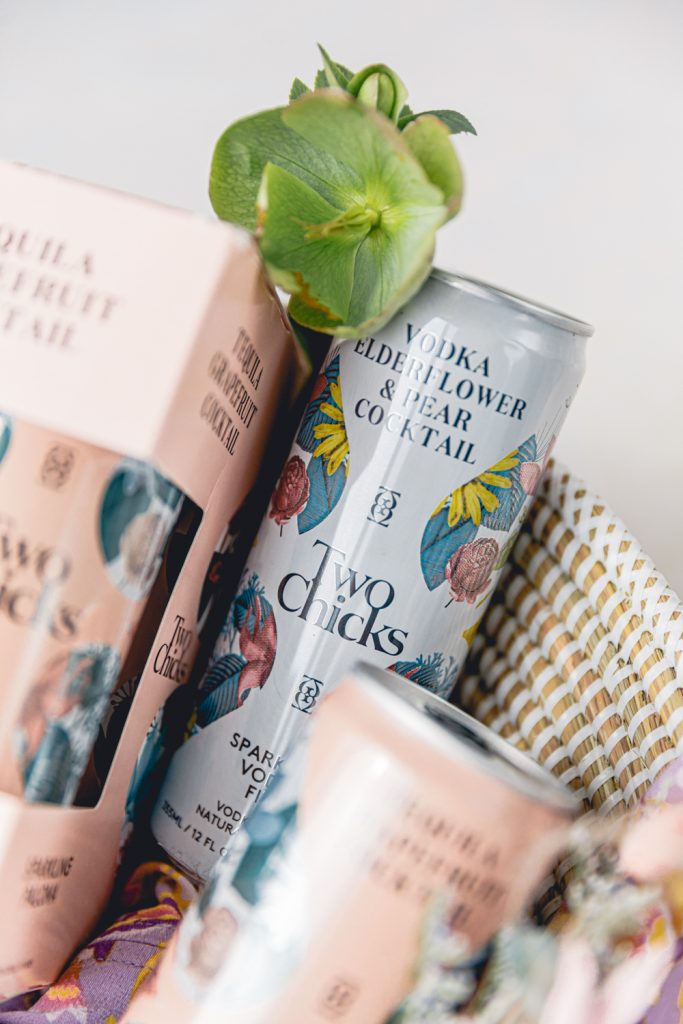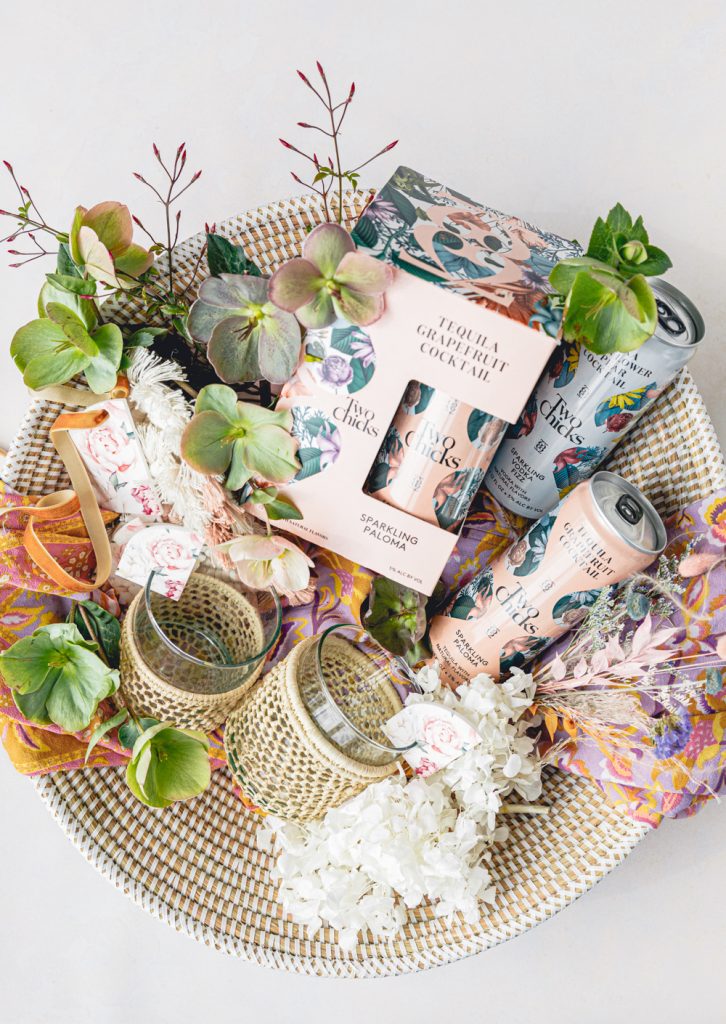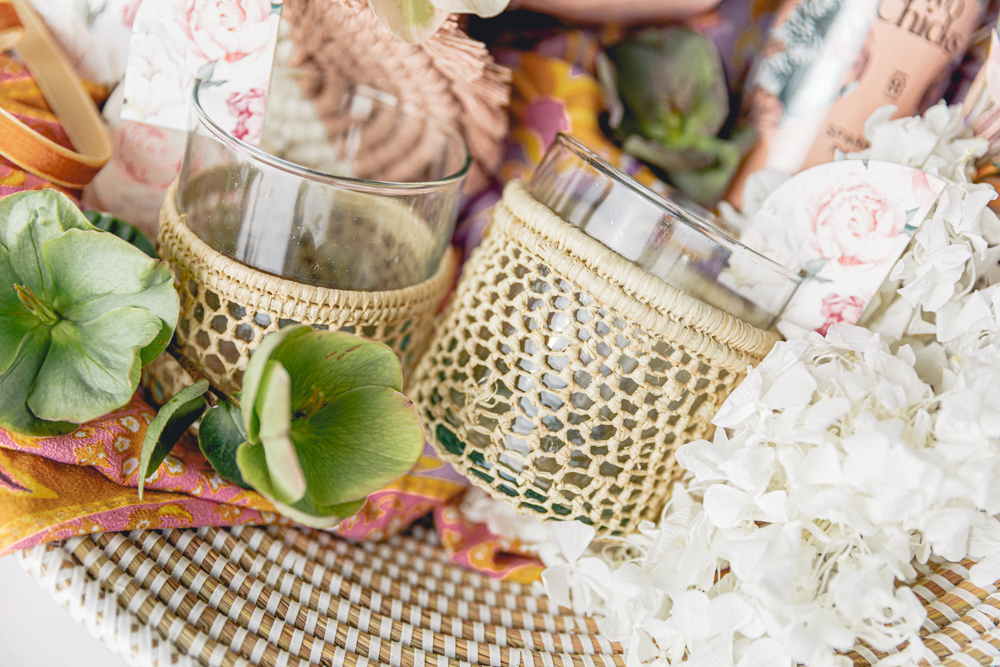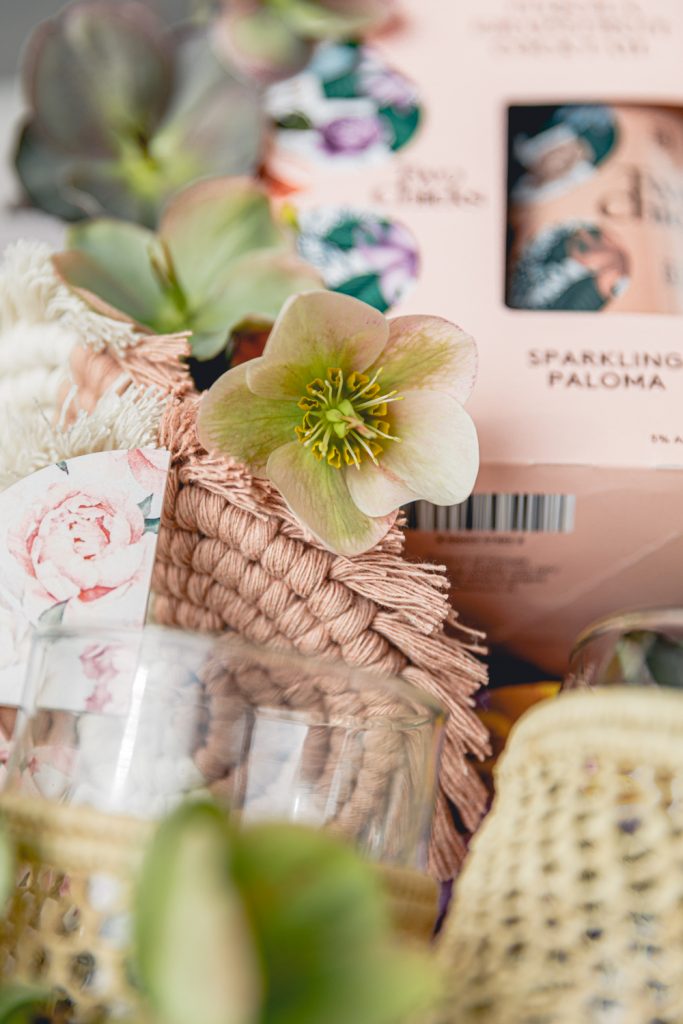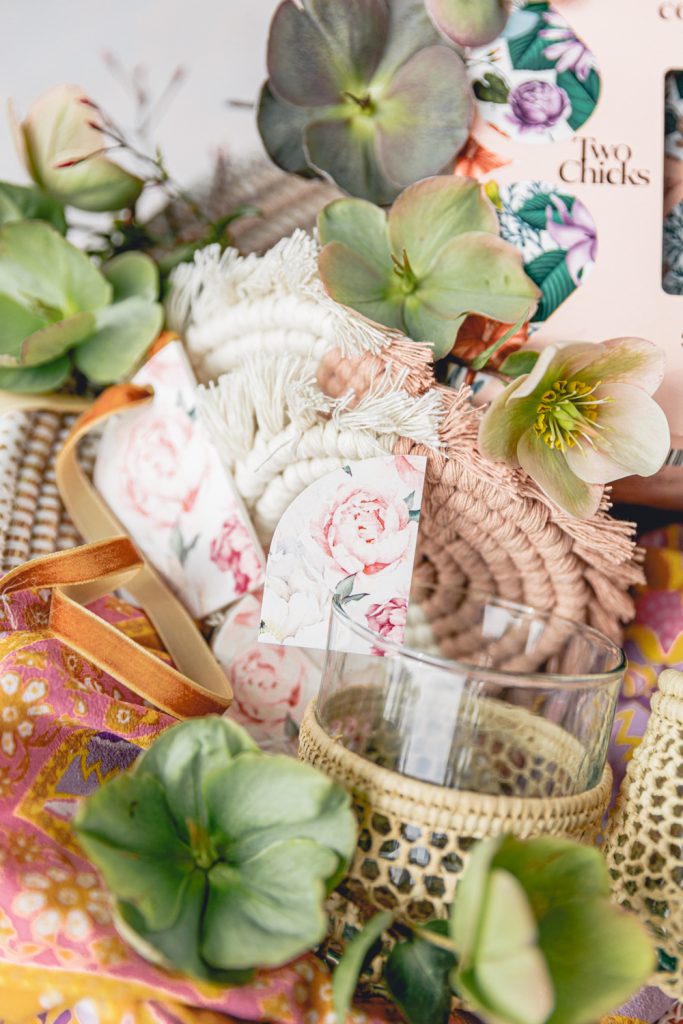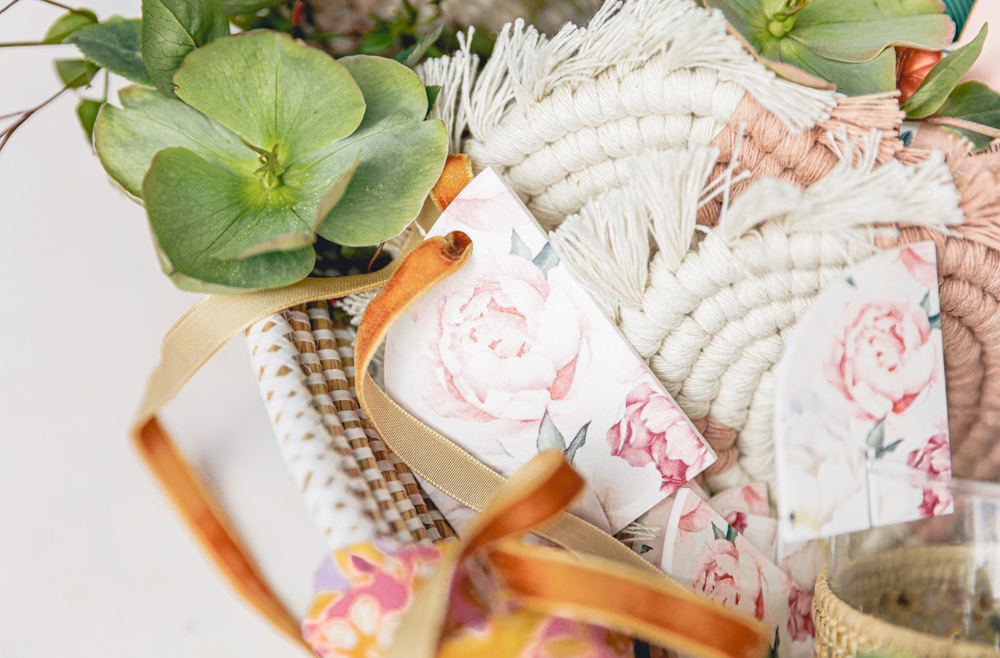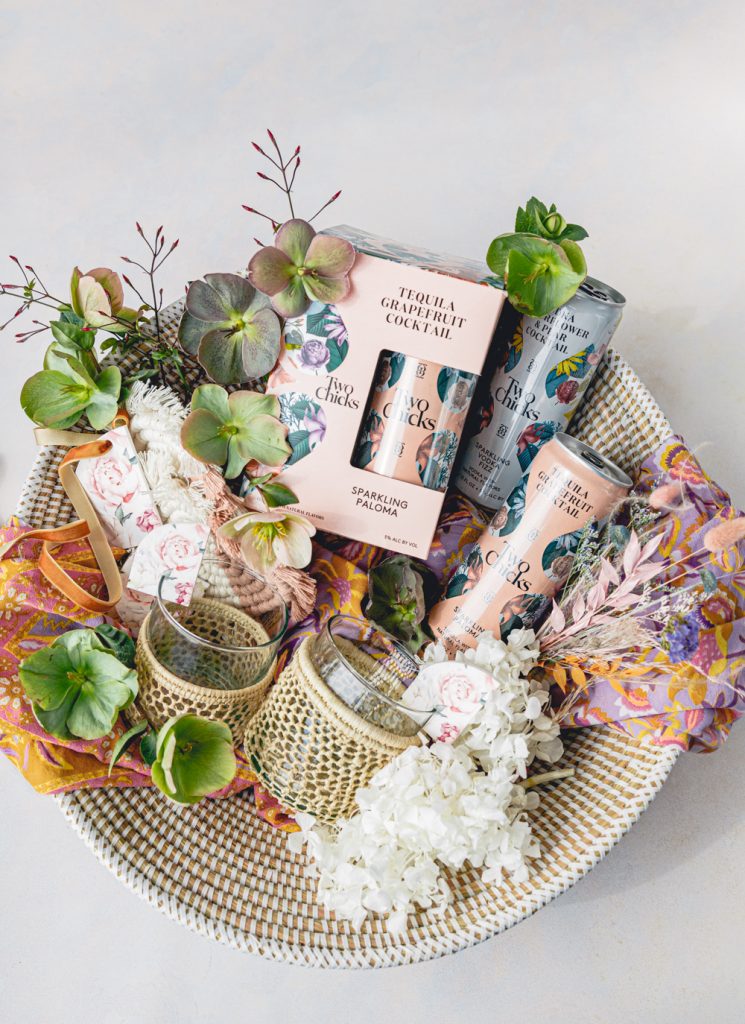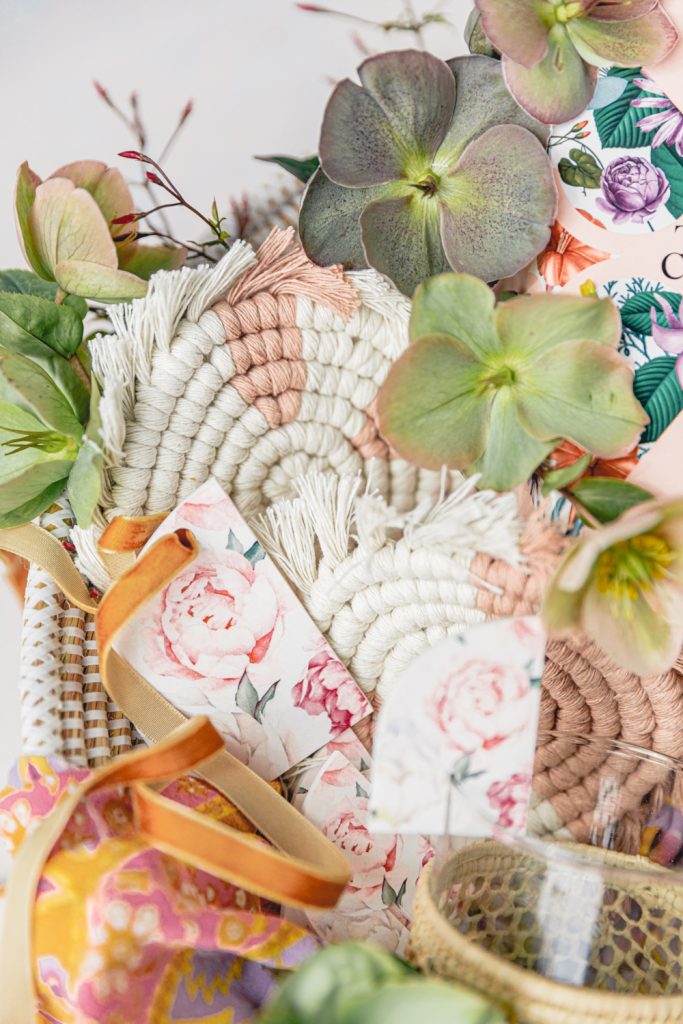 So cheers to treating your best gal for Easter, oh heck even maybe yourself!

xx
Abby