One of my favorite things to do during the holidays is gift to the ones I love. From the first step of thinking about the perfect thing to gift, down to how it's presented when the gift is given. Since I was little I always took an interest in gift wrapping, helping my mom wrap all of our gifts for our family. As one of my first little creative outlets, I enjoyed the thought process of picking the paper and ribbon combinations; which have gotten bolder and more fun with every holiday season.
Below is the first of three themes I'll use in my gift wrapping this year. It's one of my favorites, because it's white, delicate, and unique.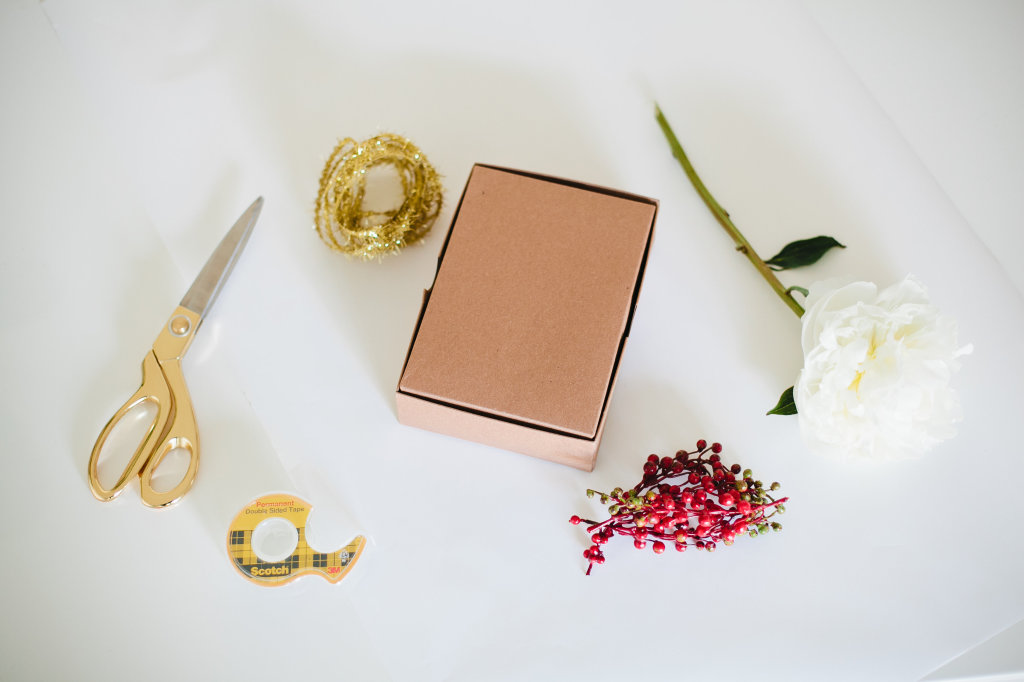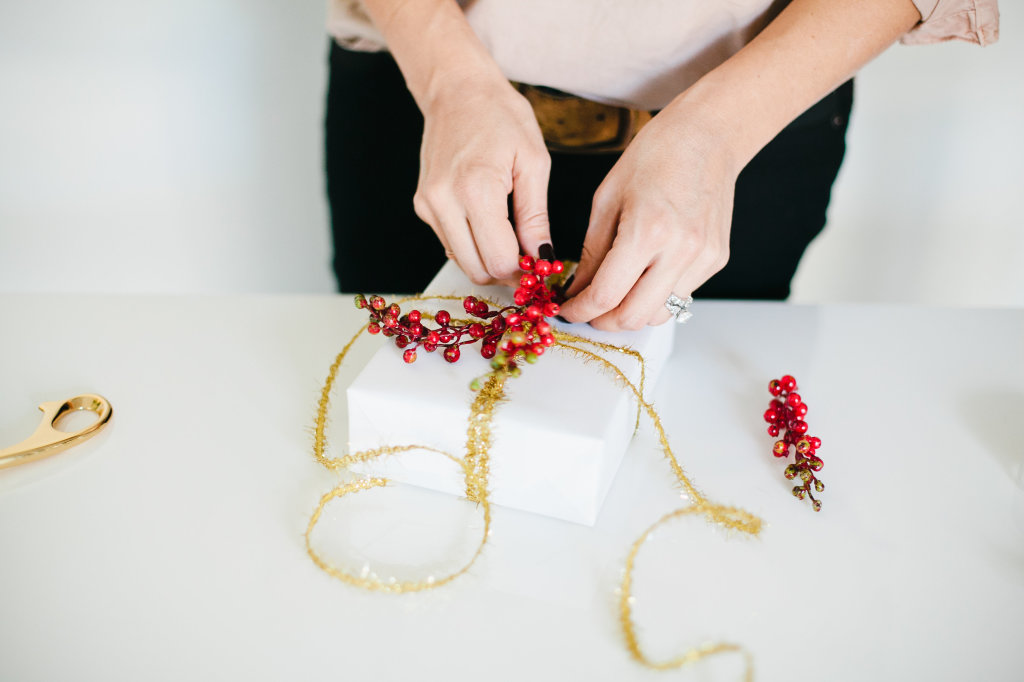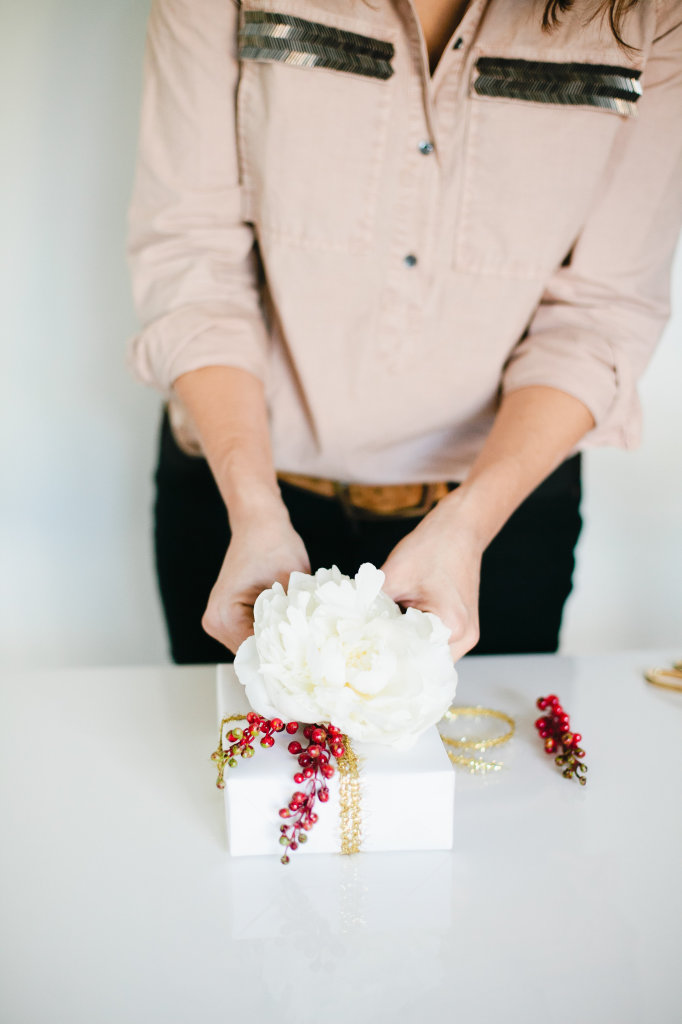 Viola! Nothing like a white Peony for the "wow" factor of your thoughtfulness.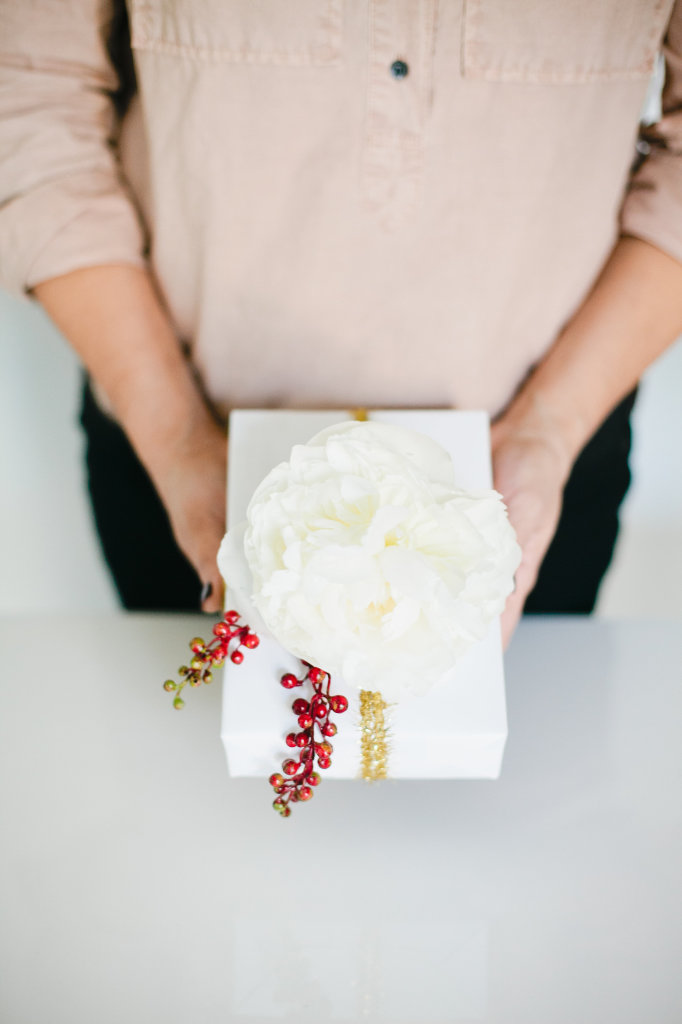 The second theme intregrates craft paper. I love a simply wrapped gift with holiday trimmings and personalized details.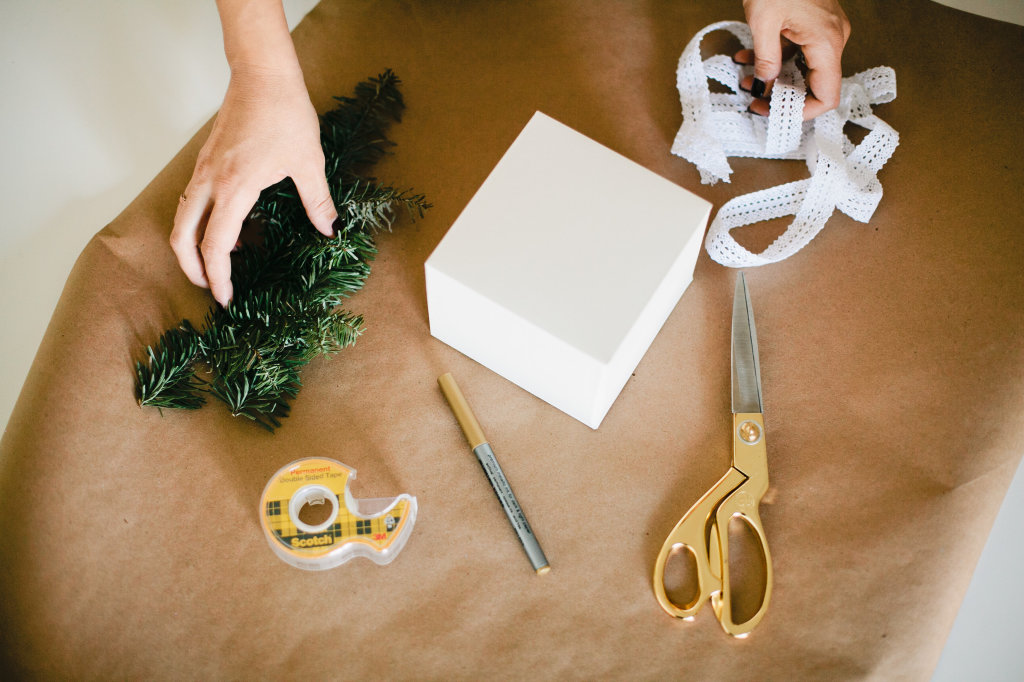 Have to get a little "pop"of gold in there some where
For the third theme I went to my favorite paper store … Paper Source. They have great quality paper, along with beautiful and unique designs, with great inspiration for crafting/gifting. Since I had a couple of clean and simple themes, I needed a fun option to play with this time. I love the pop of Christmas red, paired with delicate silver tinsel ribbon, and tied tradtionally to give it a vintage look.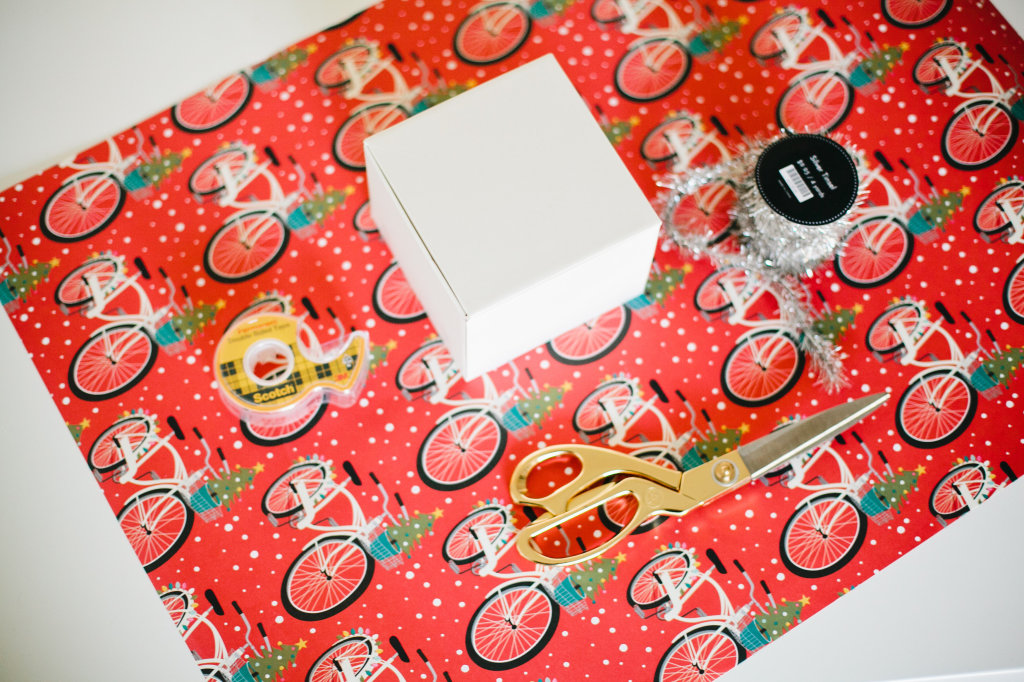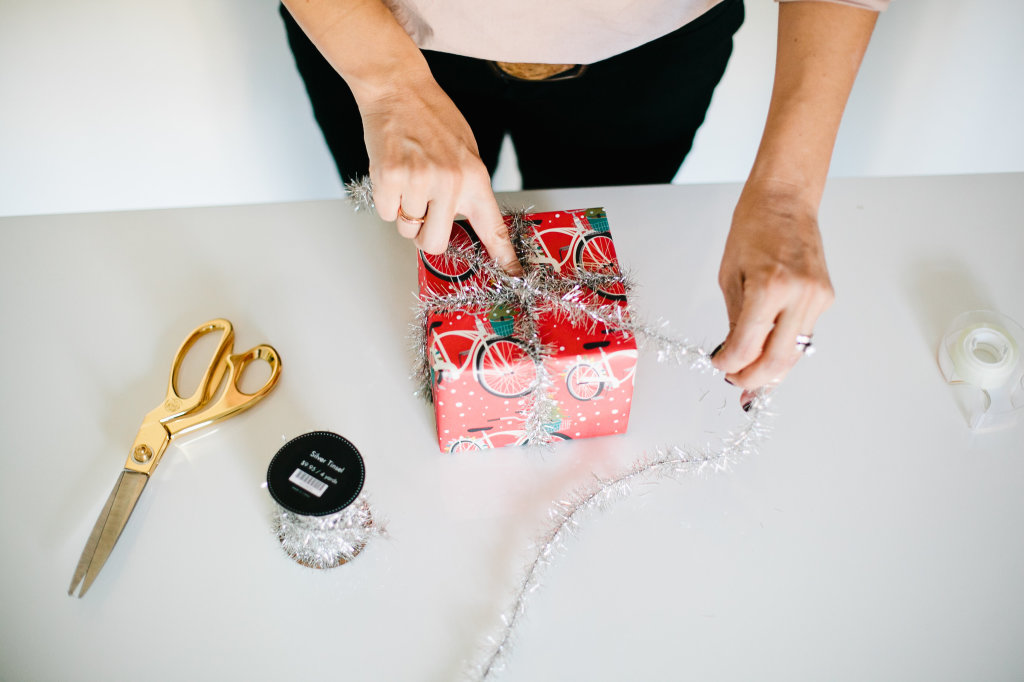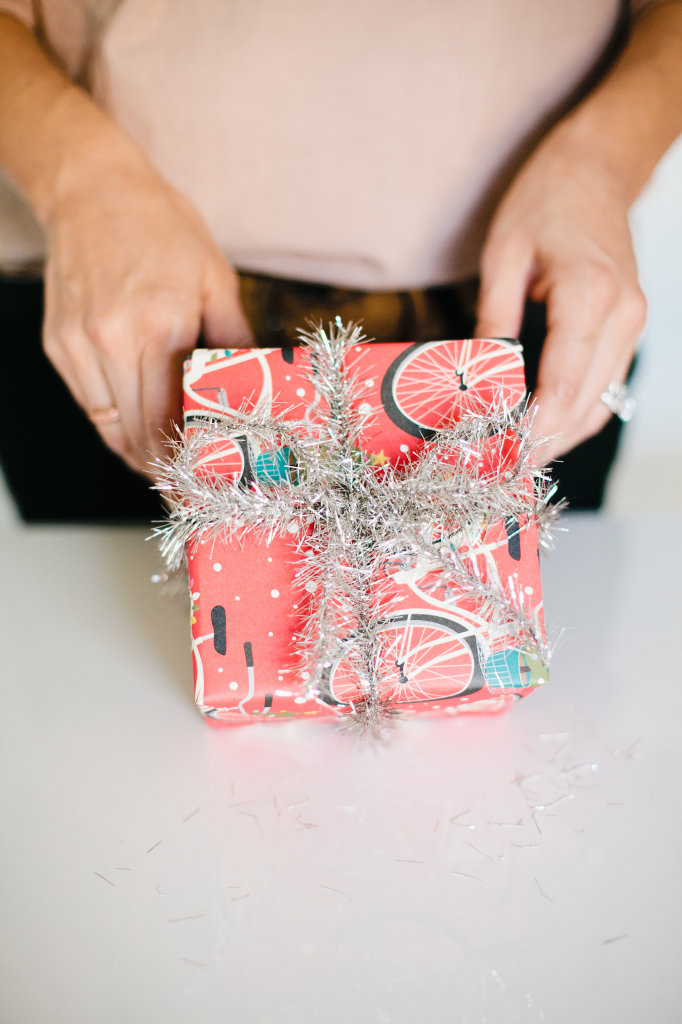 Here are all three…