Here's a subject or event we've never tapped into – Oktoberfest! I was able to experience Oktoberfest in my early 20's just out of college. My friend and I went on a European adventure and traveled to England, Ireland and France. One day we decided to book a day trip to Germany and visit Munich for Oktoberfest. It was around 24 hours in this magical place and let's just say it was memorable! As was that train ride…
I decided to put our Beijos spin on Oktoberfest this year and class it up a bit! Honestly, when we shot this one I was beyond excited with the way it turned out, it's one of those projects that you plan for but when it comes to life it exceeds your expectations… You'll see! We are also featured today on Green Wedding Shoes today!
Photos by Cyd Weeks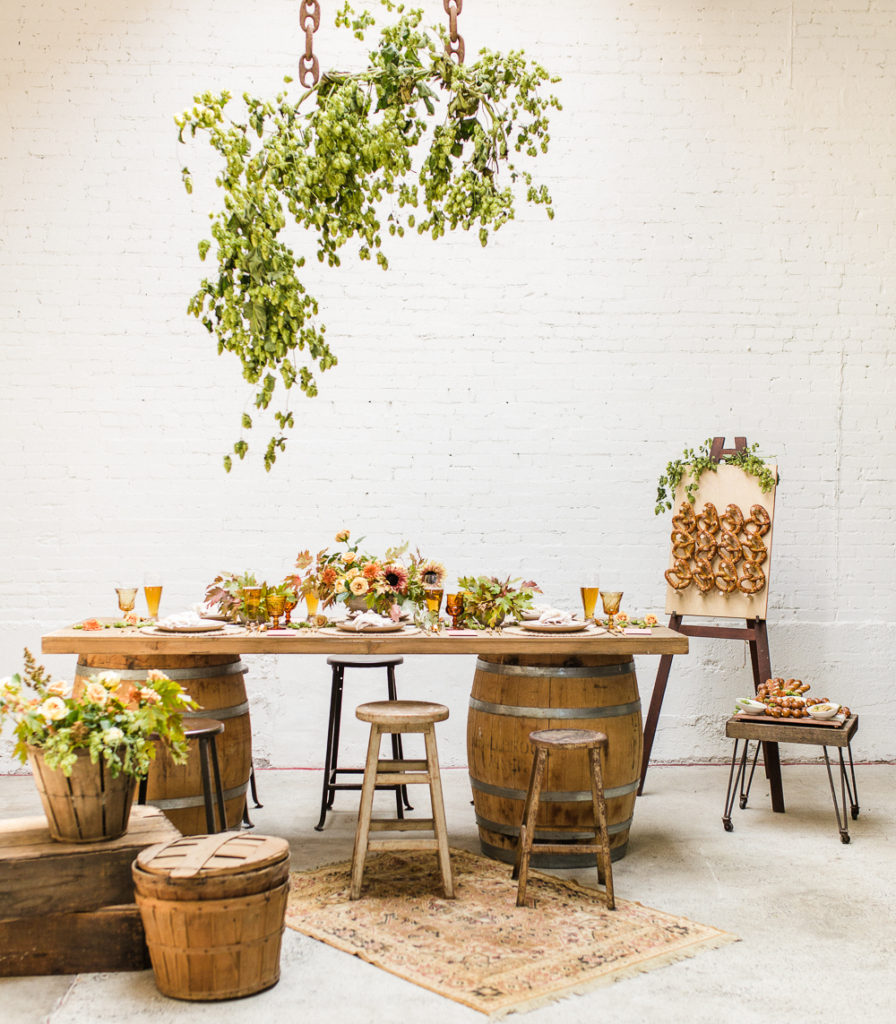 Let's start with this stunning invite suite by Proper Letter. I am always amazed by her talent, did you see her custom labels for Abby's pantry yesterday?! Well she also lends her talents to gorgeous wedding and event pieces! We are working on a Mexico wedding with her and I can't wait to see her talent even more! We styled this invite on one of Chasing Stone's new styling surfaces, isn't it gorgeous?!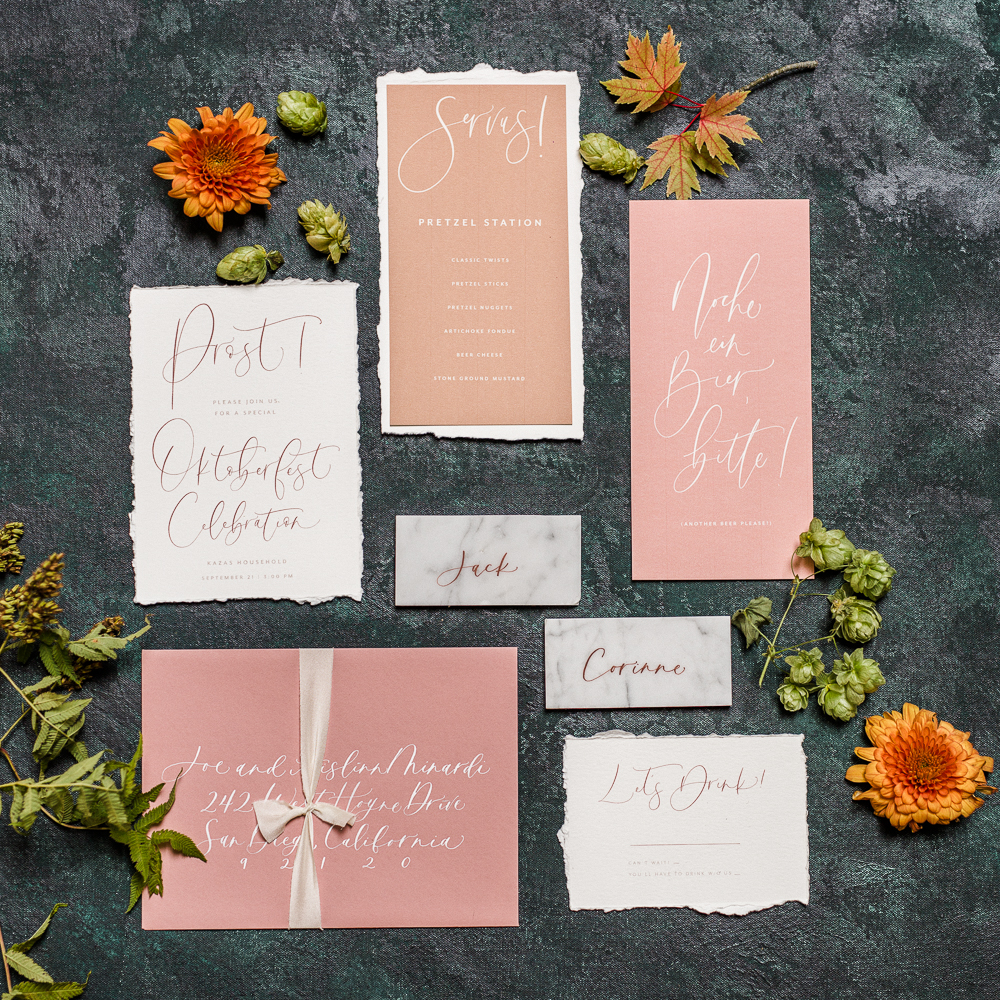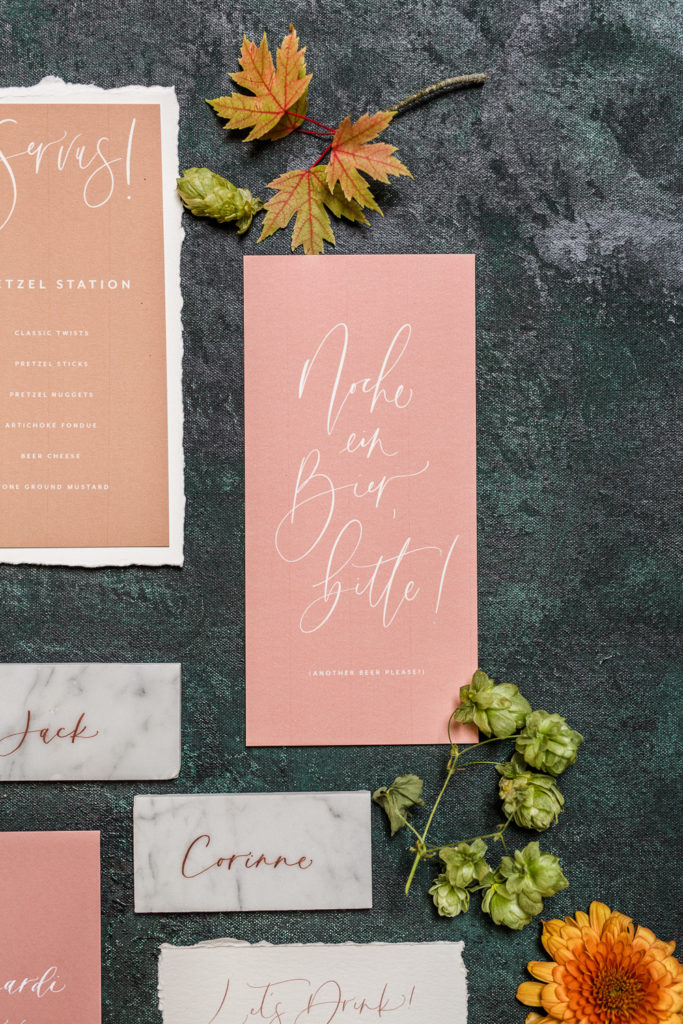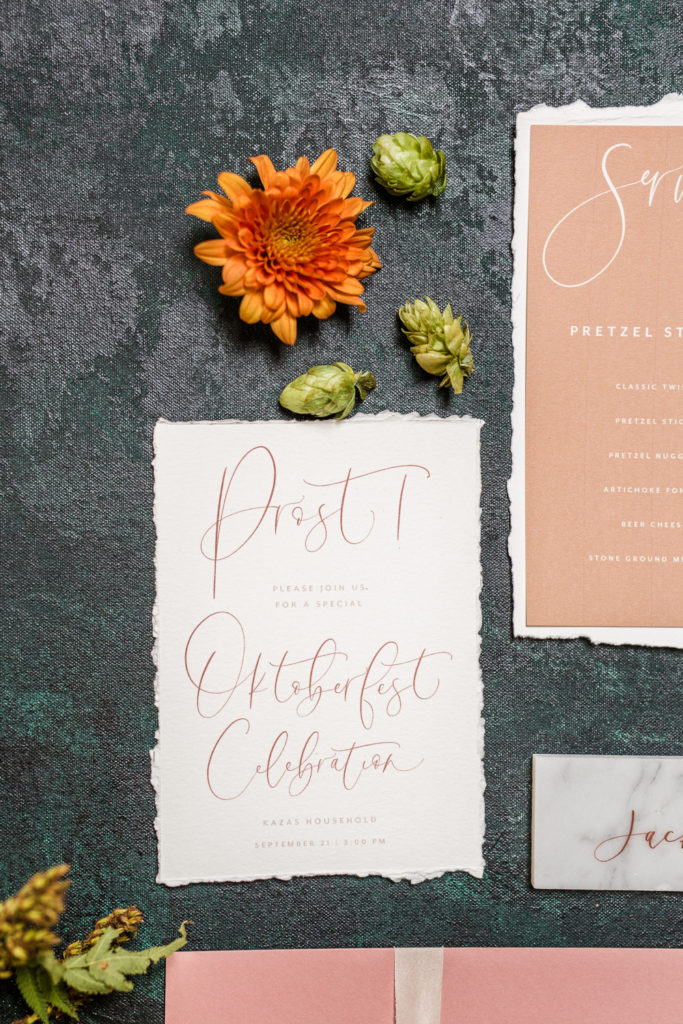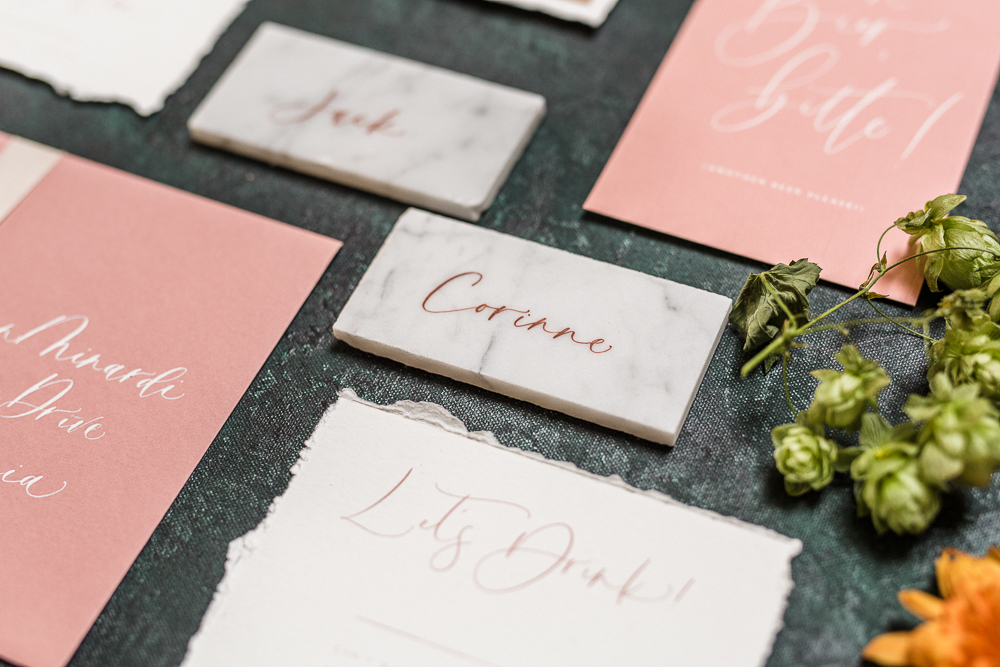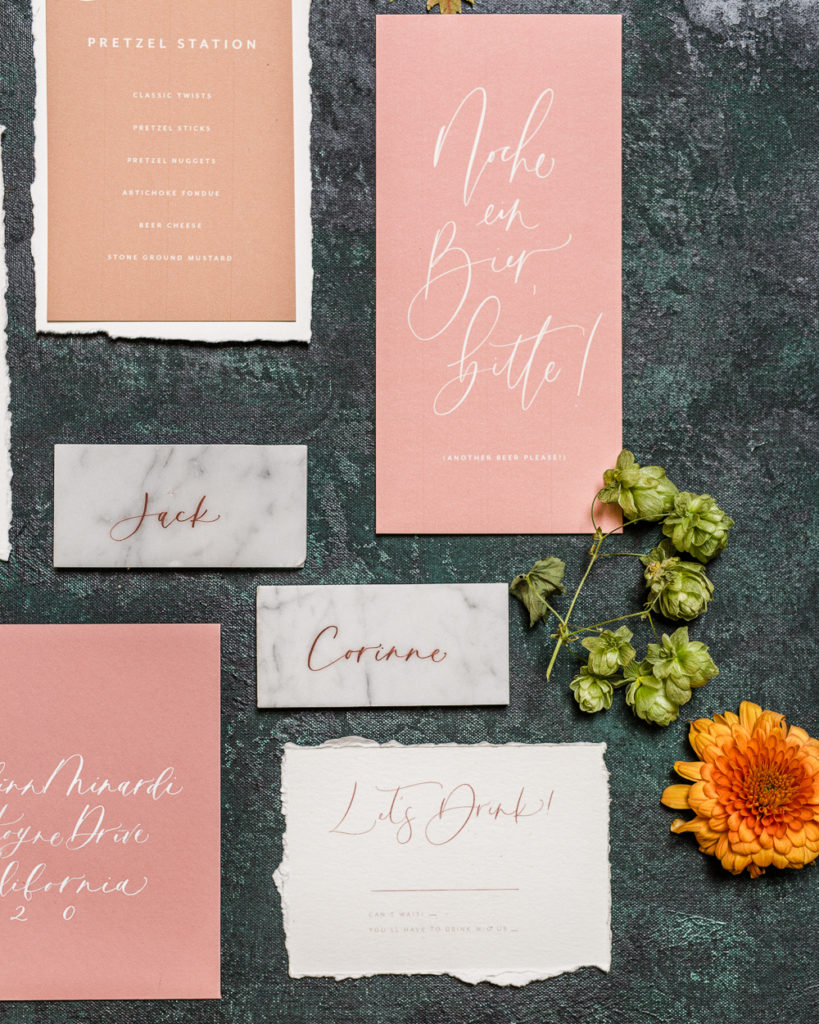 We set the table with all of Fall's finest colors. Rich auburn, crisp yellow, lush greens, it had all of the essentials which Third & Park used in the stunning floral arrangements.
I love seeing a bit of Mother Nature on our tables and those leaves really lent themselves to this beautiful display. She also added hops, which I think speaks for itself on an Oktoberfest themed tablescape! You can even see some of it hanging above our pretty table!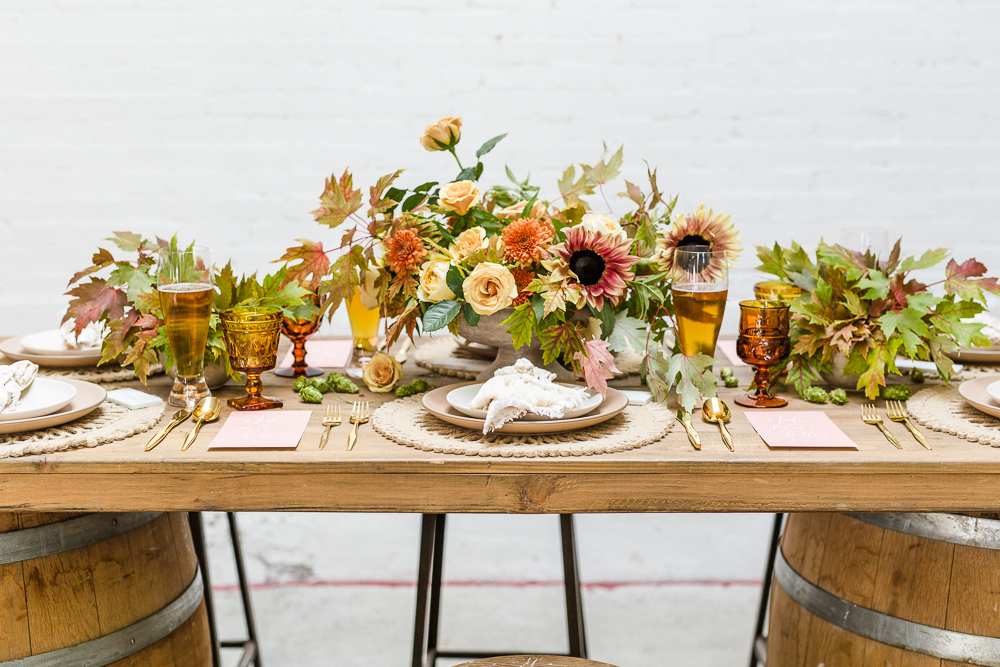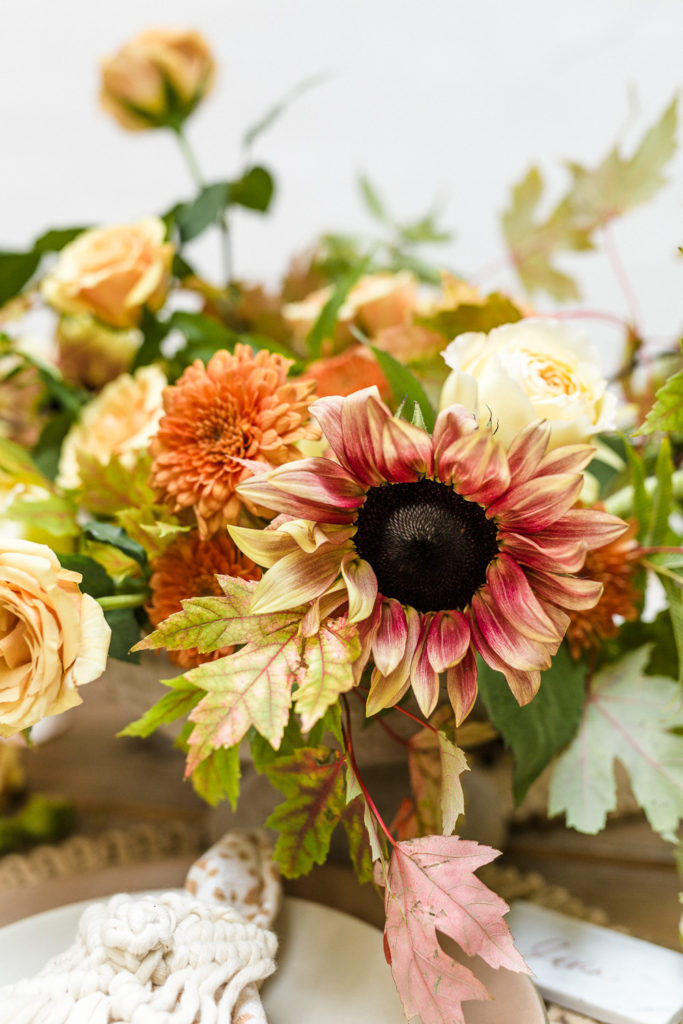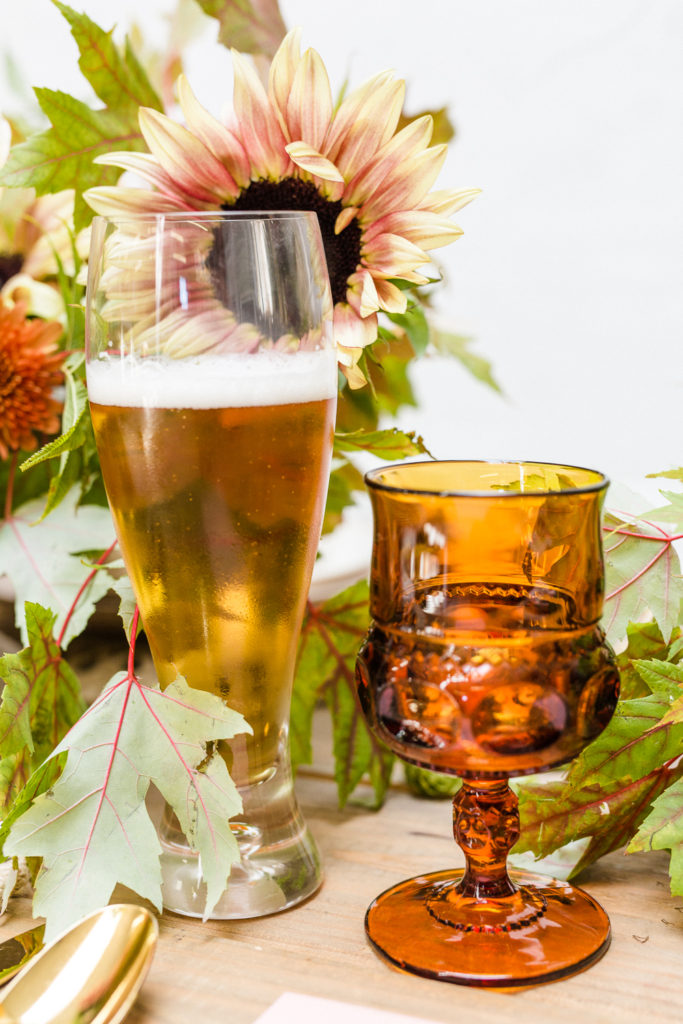 I used Cherished Rental's gorgeous tabletop items to set this sucker! Their heath ceramic plates are some of my favorites, especially this fun clay and bone color. Their gold flatware and amber glassware sat perfectly with my personal beer weiss glasses.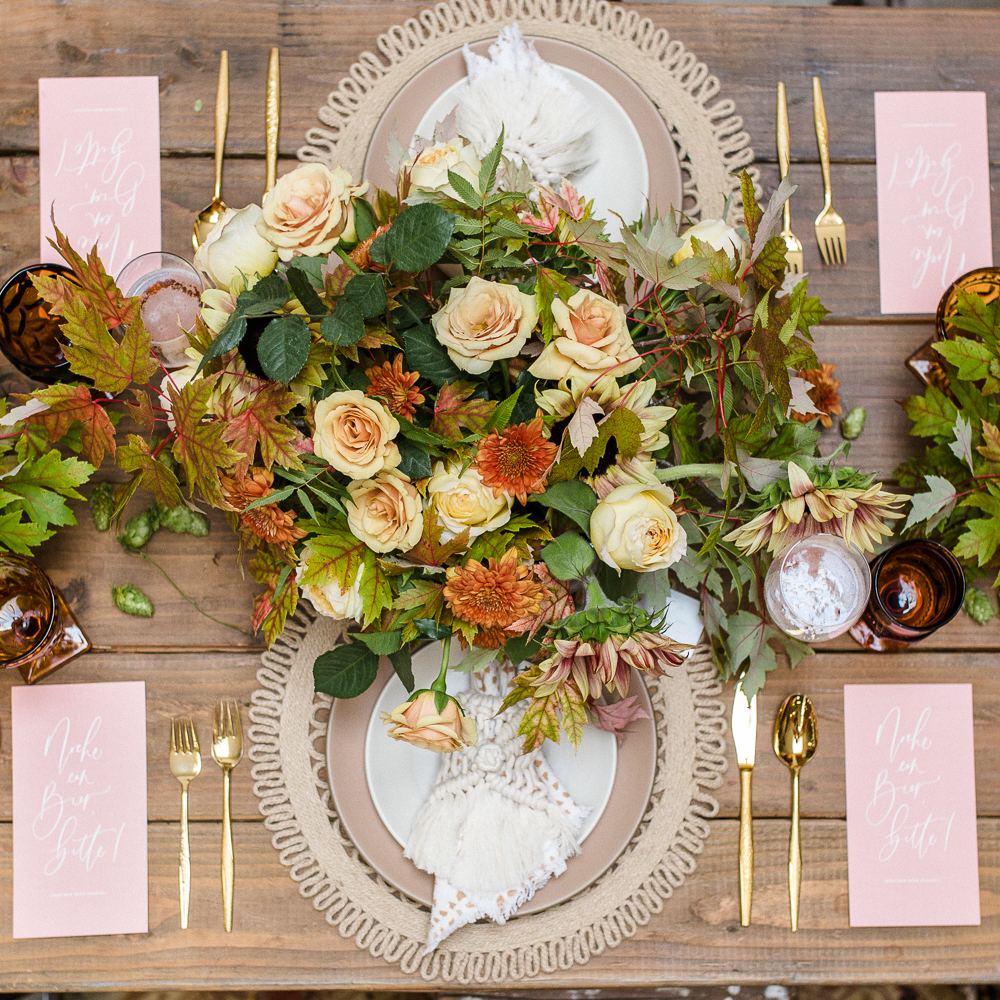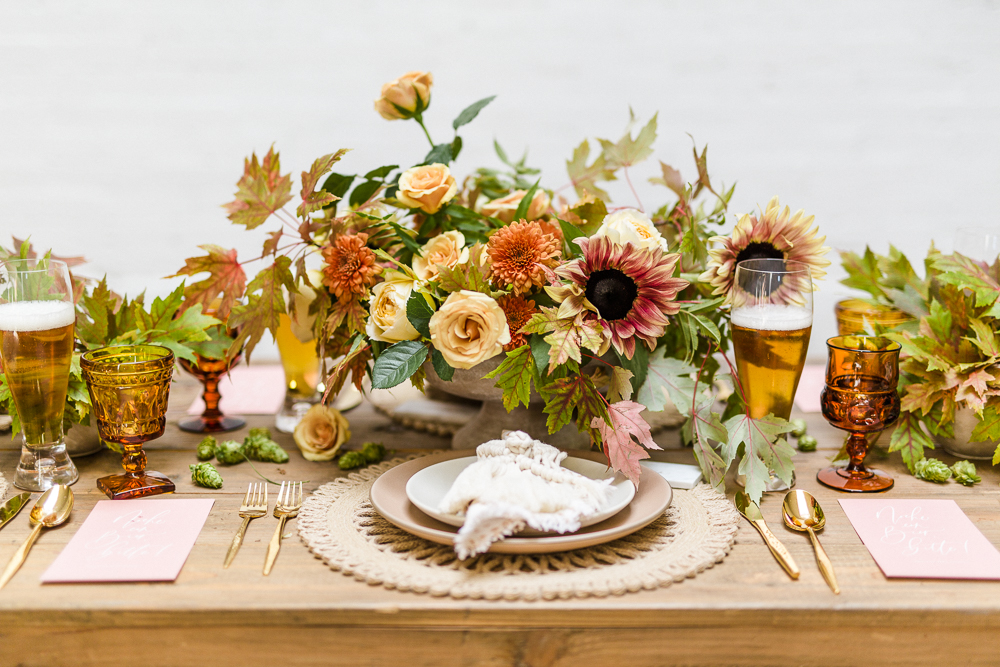 All of those pretty details are by Proper Letter, I told you she was good! These blush toned menus really feminize this table up a bit and I'm all about it! This one says "no more beer" though, just in case you need to tap out!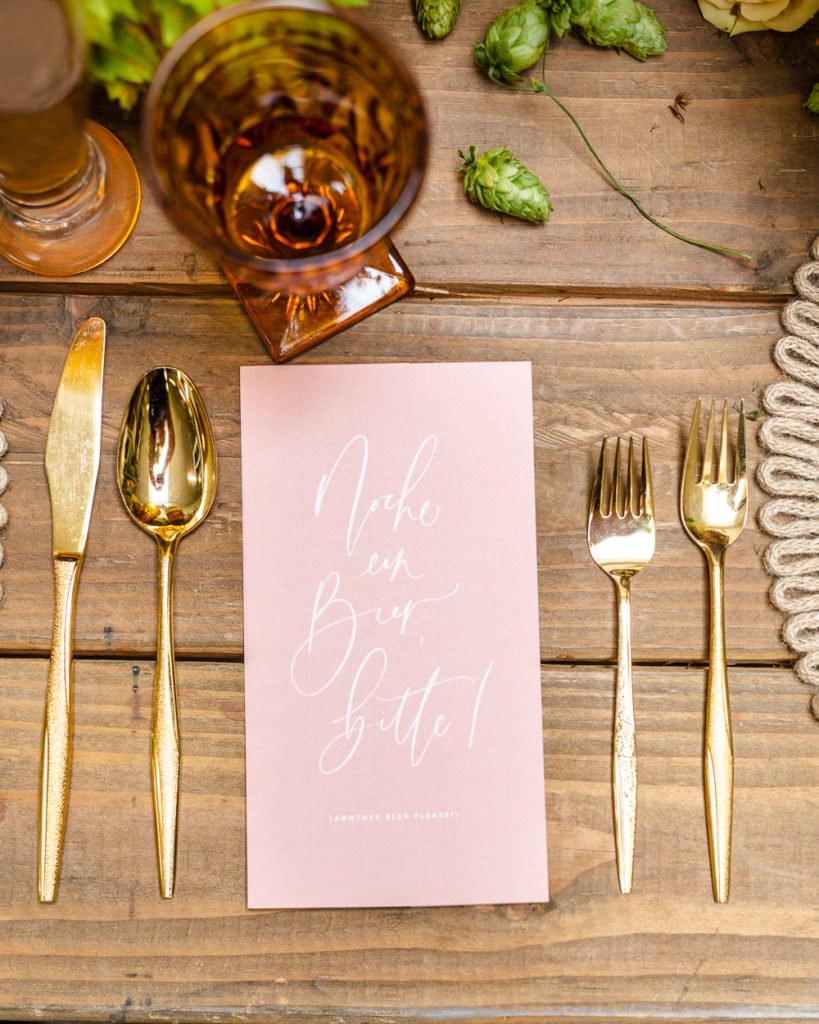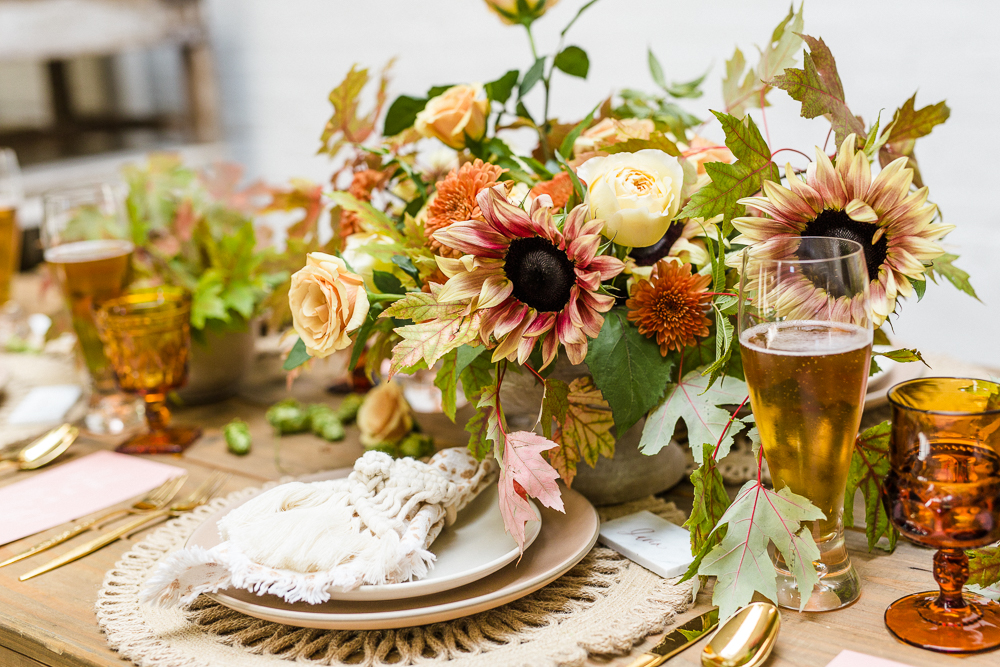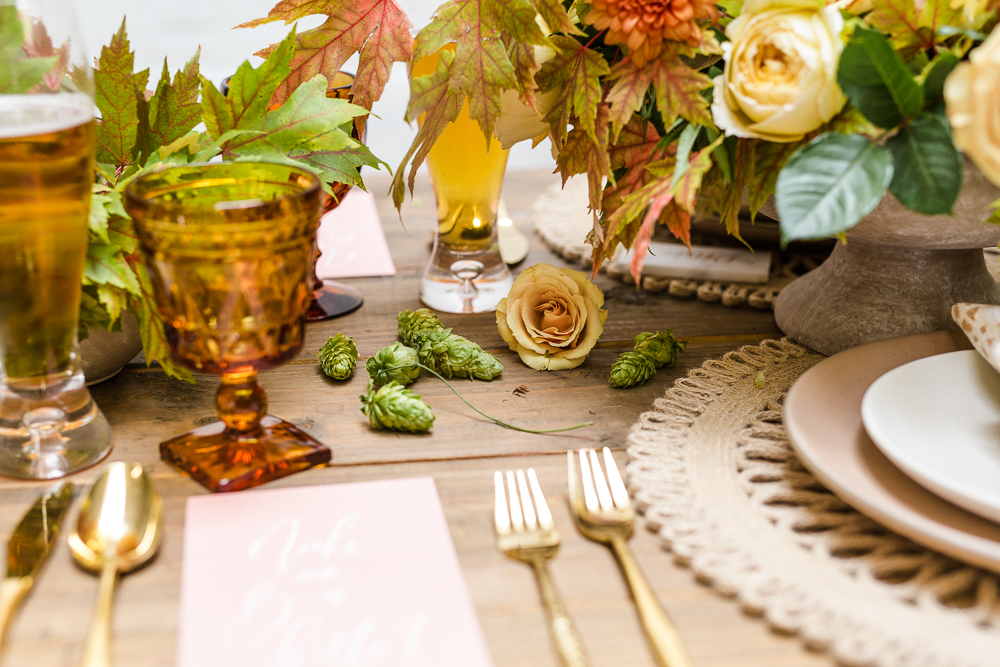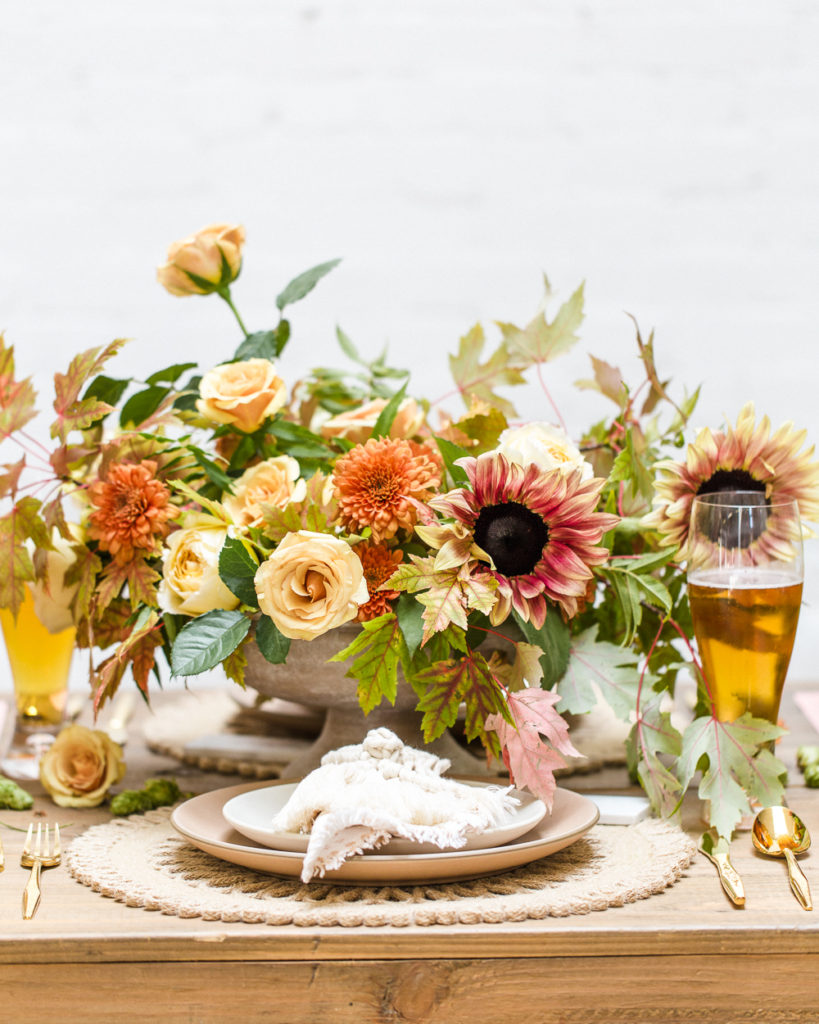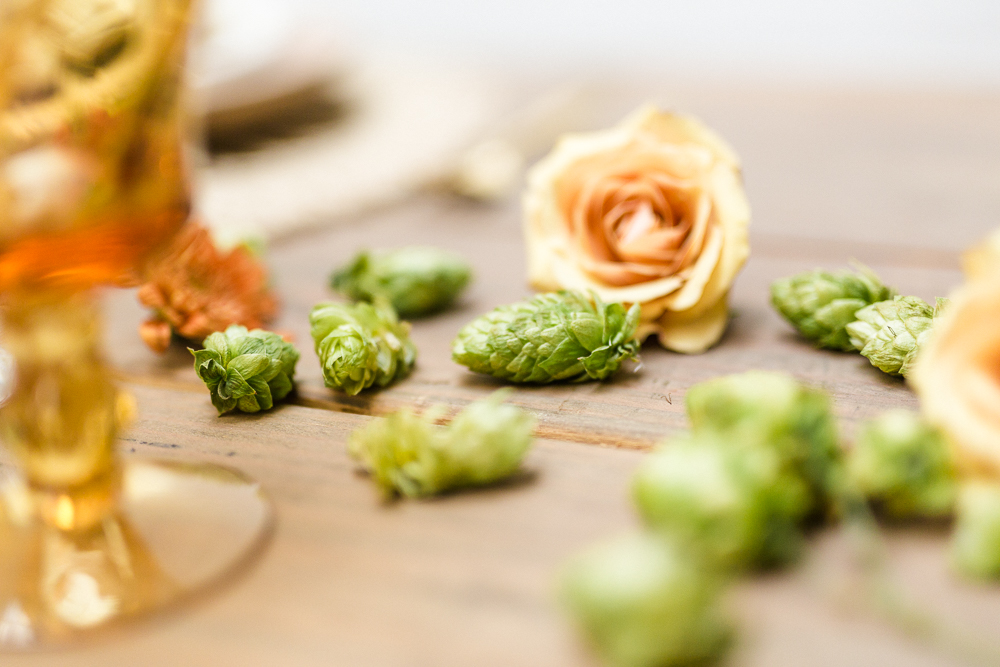 I'm obsessed with these macrame napkin rings by The Neutral Knot wrapped around the Hostess Haven napkins. It's just all so pretty, I think you need these in your house at the dinner table every night, am I right?! You can purchase them here! They are so pretty and so affordable! A must have for all the holidays approaching!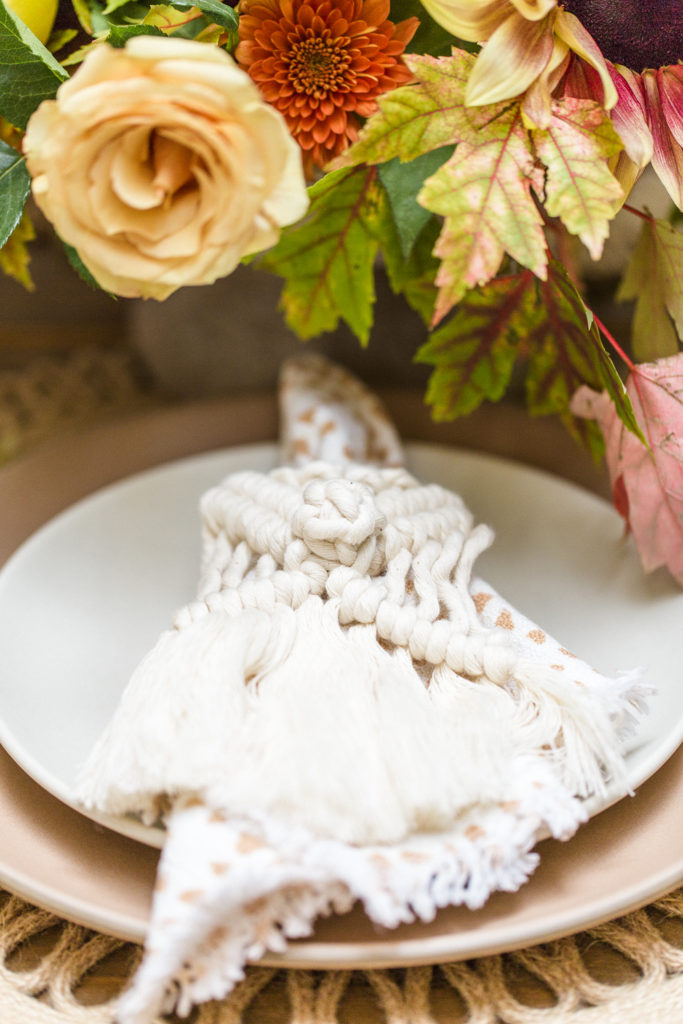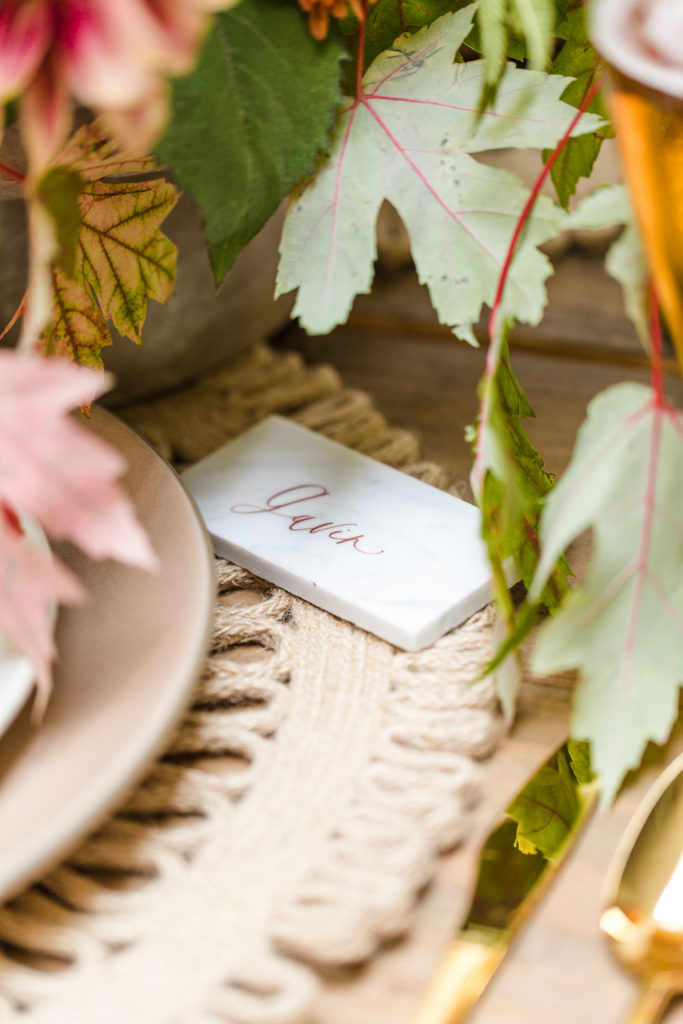 I love this angle of our amazing table! We shot at Sweet Salvage Rental's incredible space. I'm so lucky they have all the best rentals in Orange County AND have a gorgeous space to use for our collaborations. Don't you love the beer barrels for the table base?! They have everything your little heart would ever desire in that warehouse, it's insane!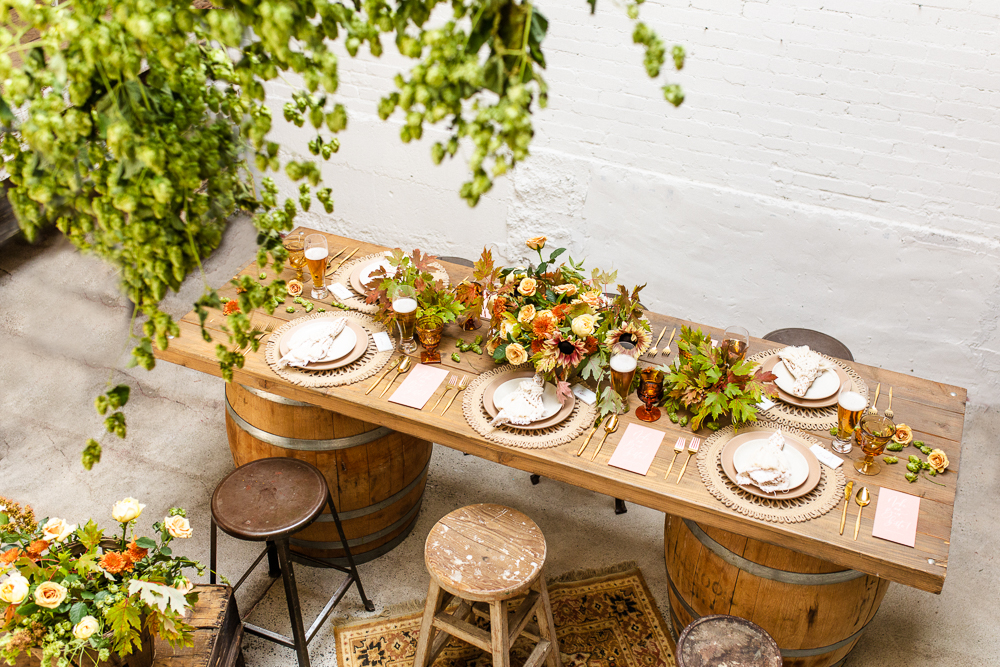 There's those pretty hops I mentioned!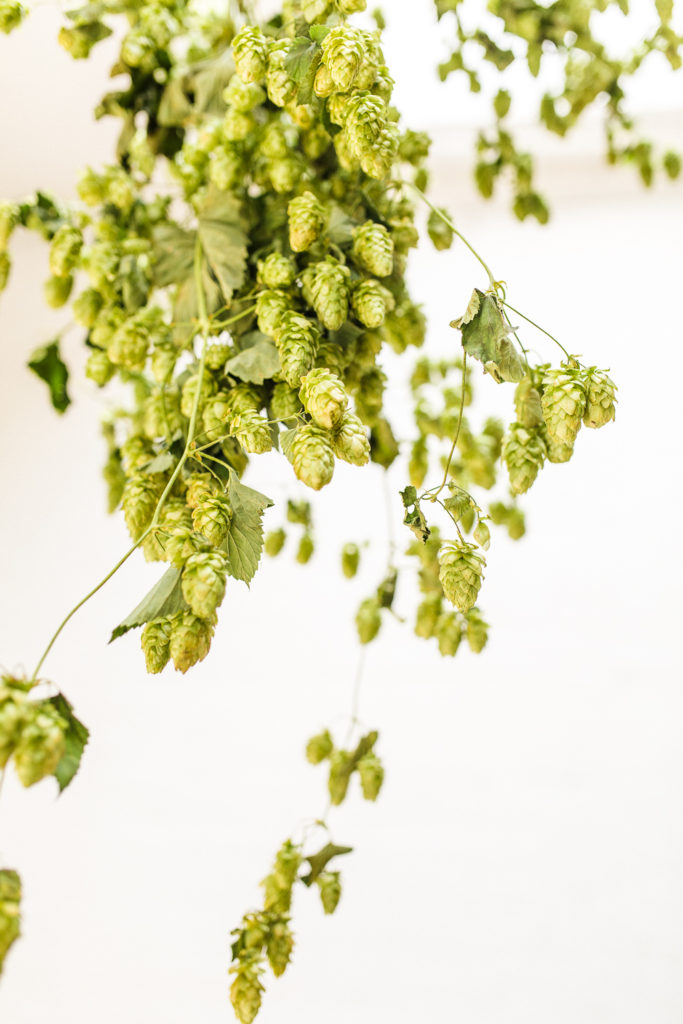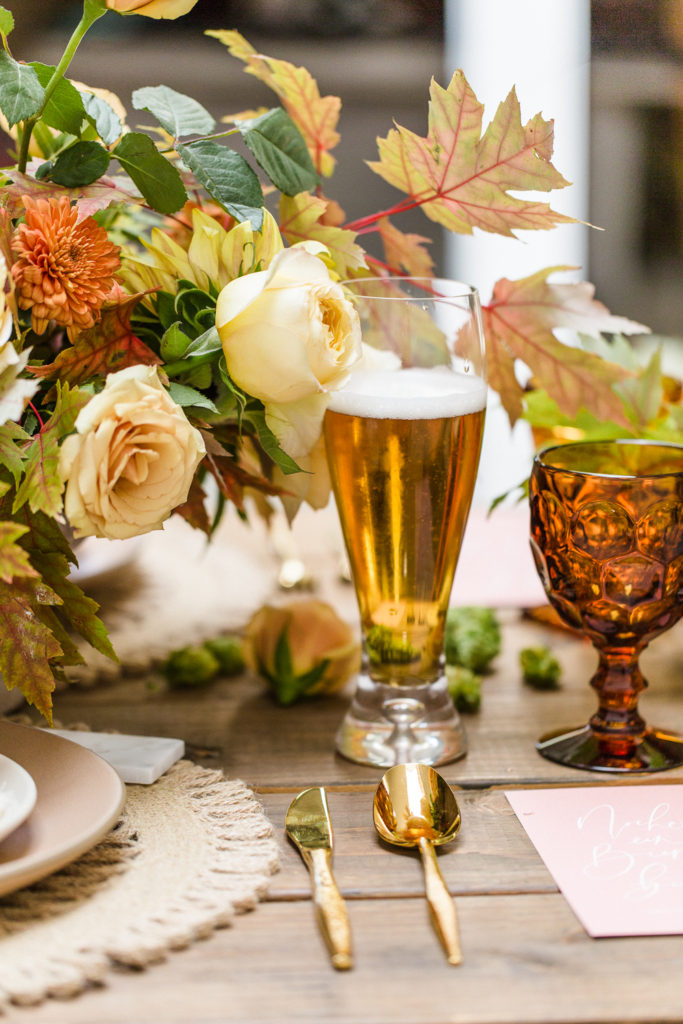 Just give me all the fall flowers!!!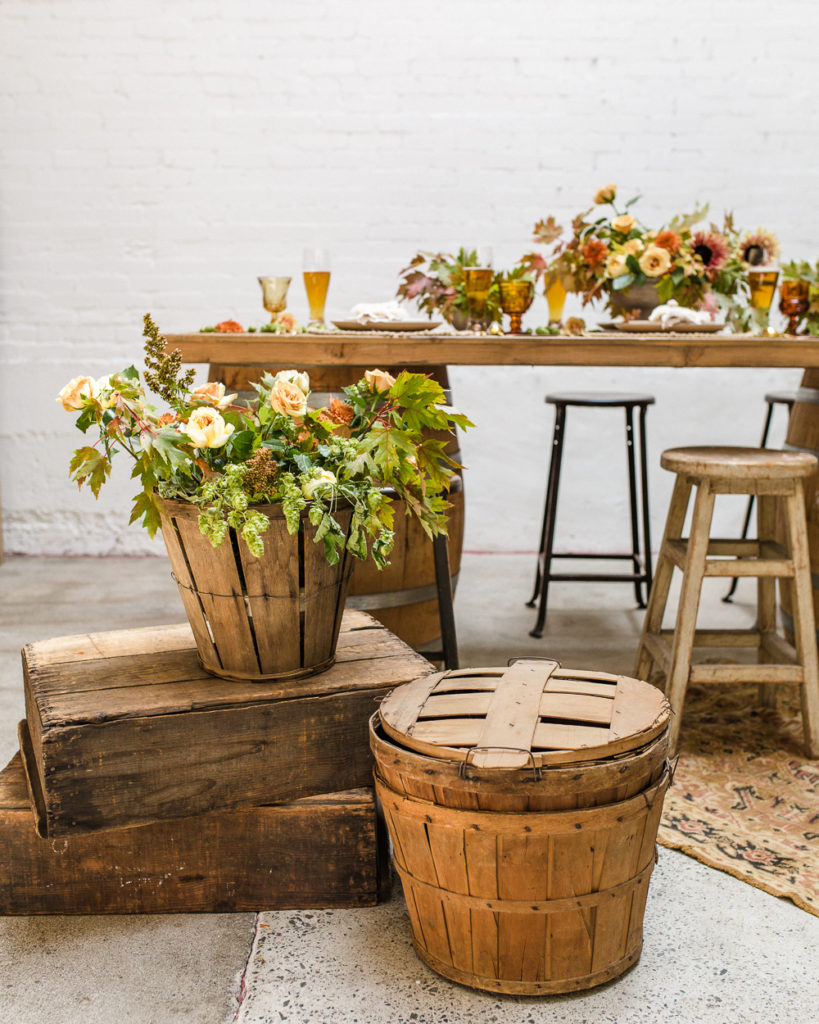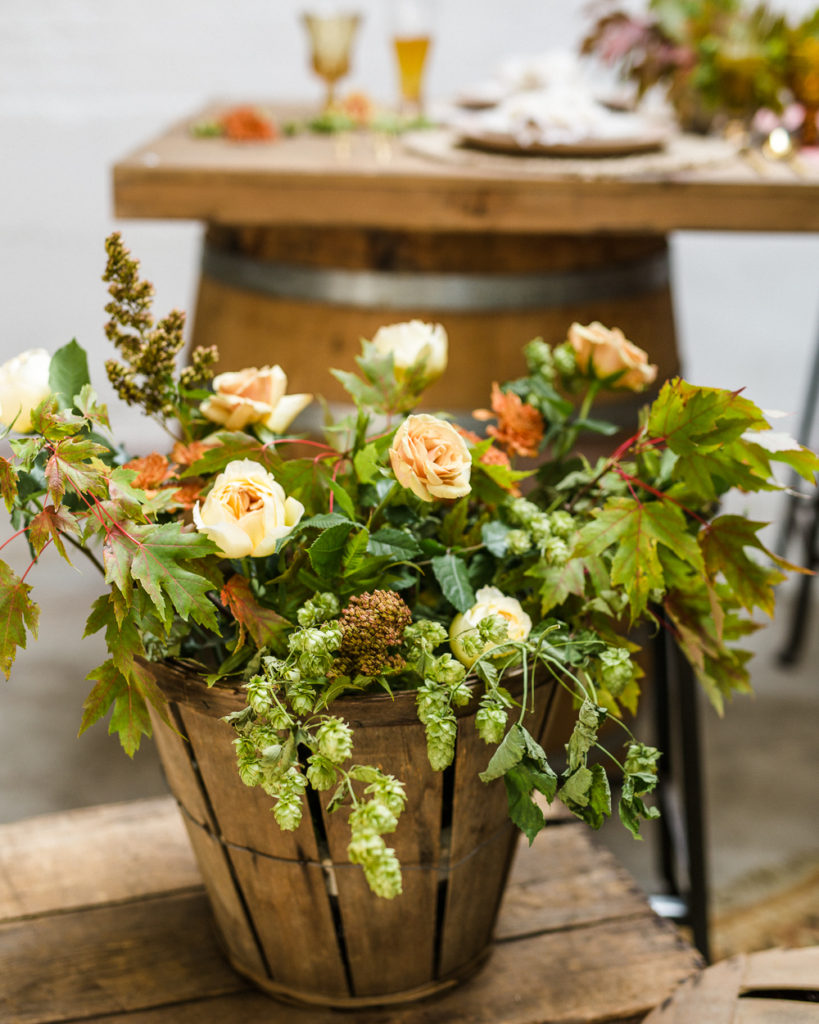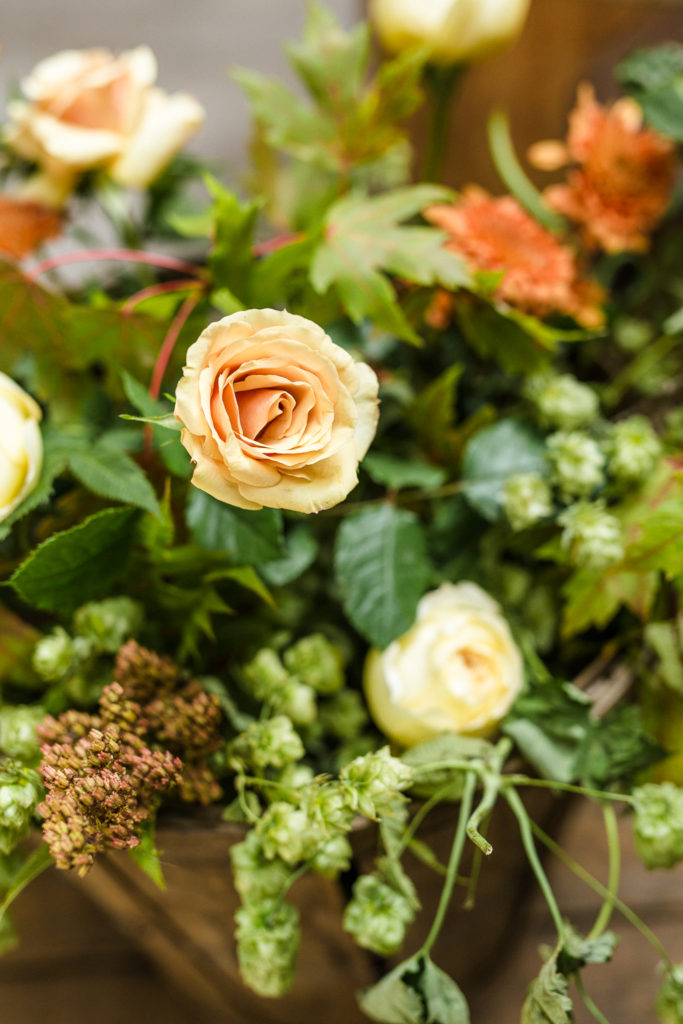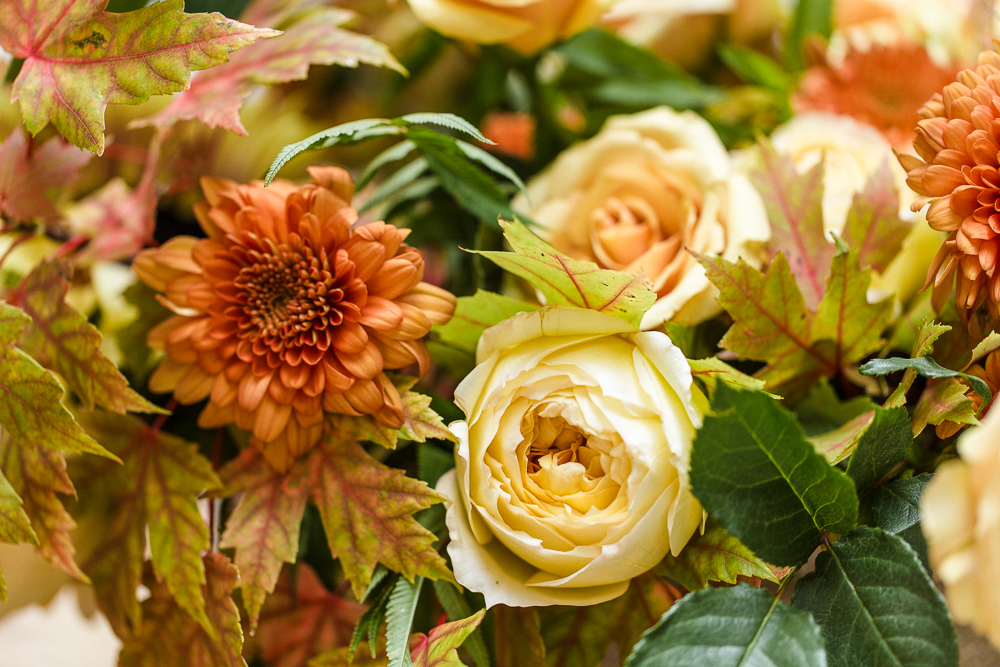 Now tell me, who's here that's a beer drinker!? I actually like it every once and a while but a lot of girls I know hate it… For me, when it's hot out and you need a beer, you really DO need a beer. No wine or cocktail will do it for ya in that moment!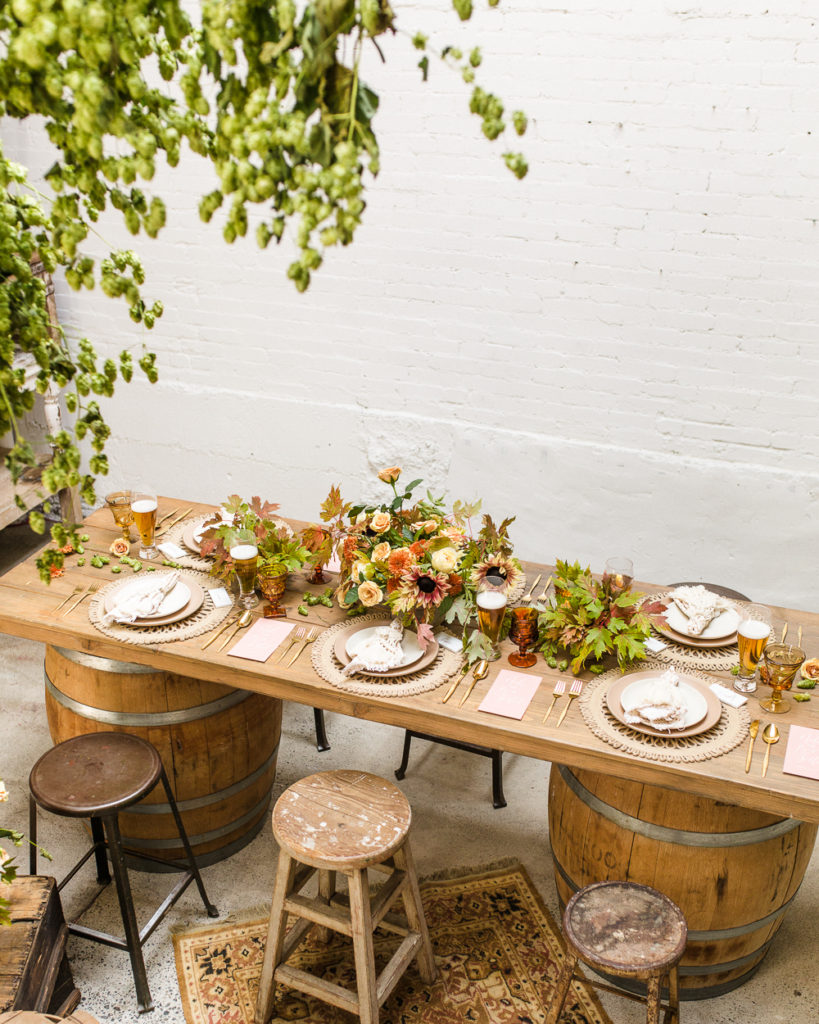 Just give me all the overhead shots!!!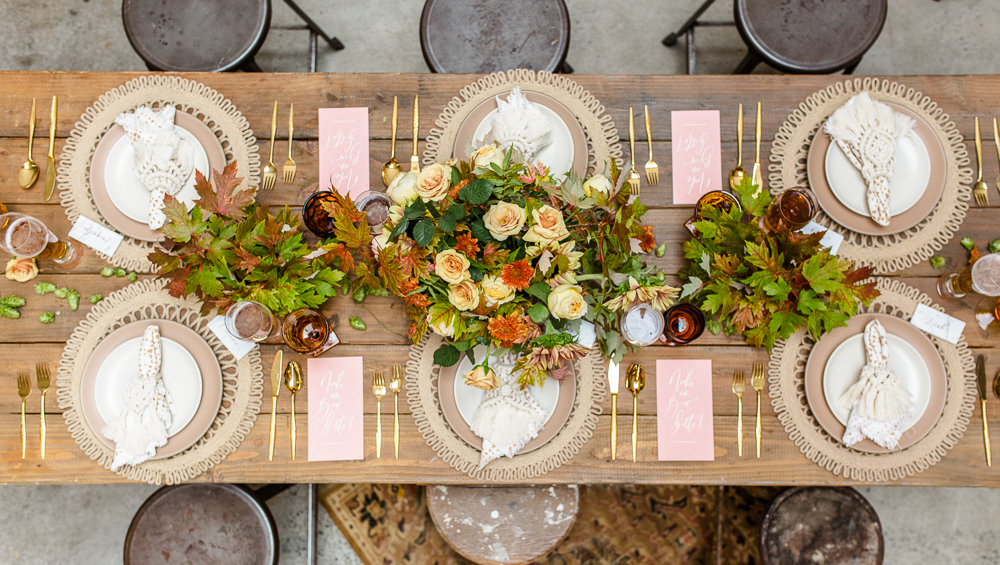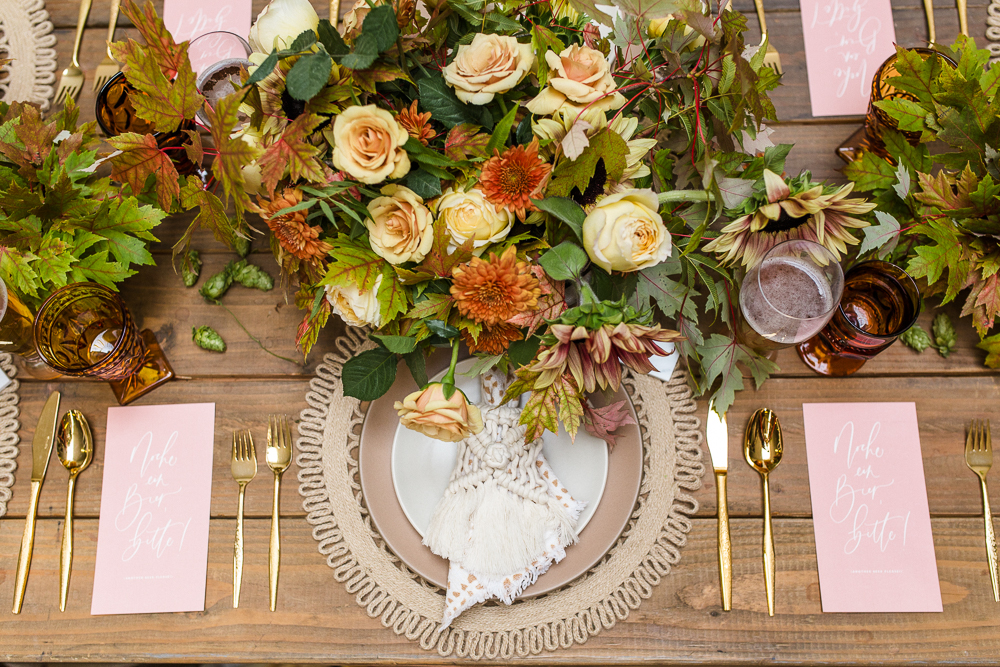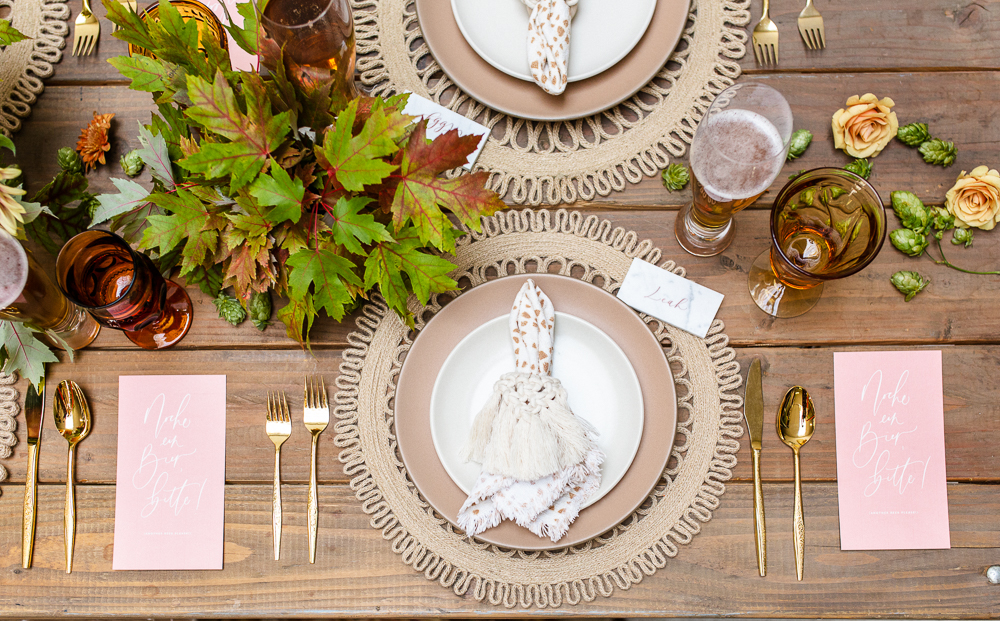 With Oktoberfest comes good food! Now you know Abby has a recipe for you on this subject coming tomorrow, but I have a way to display it… Ladies & Gents, let me introduce you to the….. PRETZEL WALL!!!! With dips!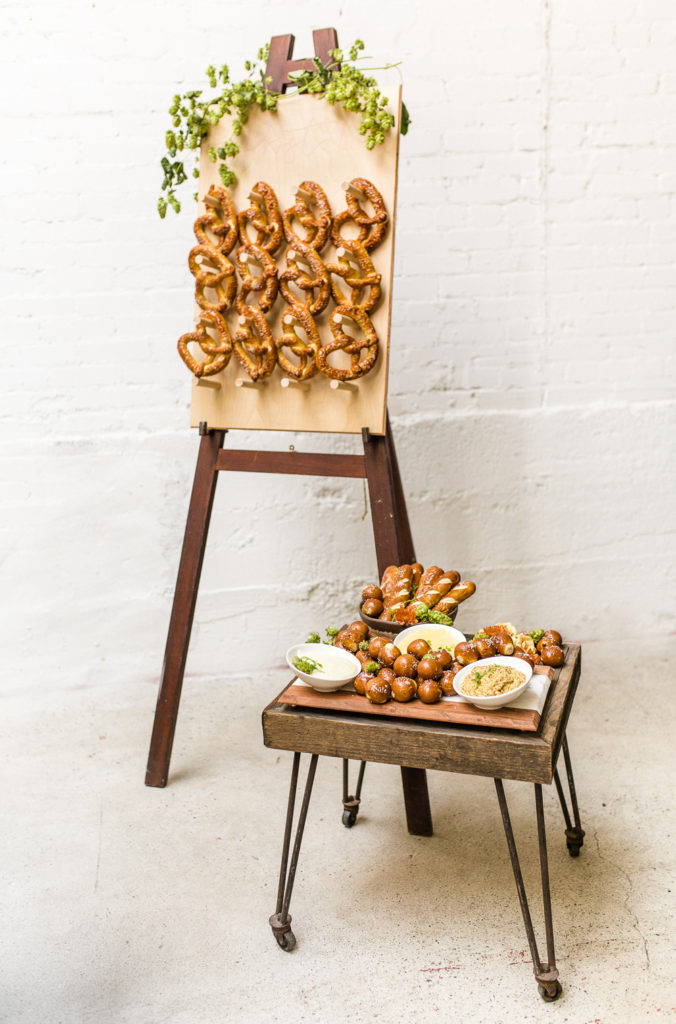 Our friend Lauren at Coogee Studios makes the cutest donut walls, we use them often for events! But I decided to have it as our pretzel wall and it fit perfectly… Now if only I could have this set up come to my house weekly…
And as for the pretzels… Let's just say Colette's Catering knows how to get me to carb overload… these pretzels were everything and holy ba-jeezus, wait till you see the dips!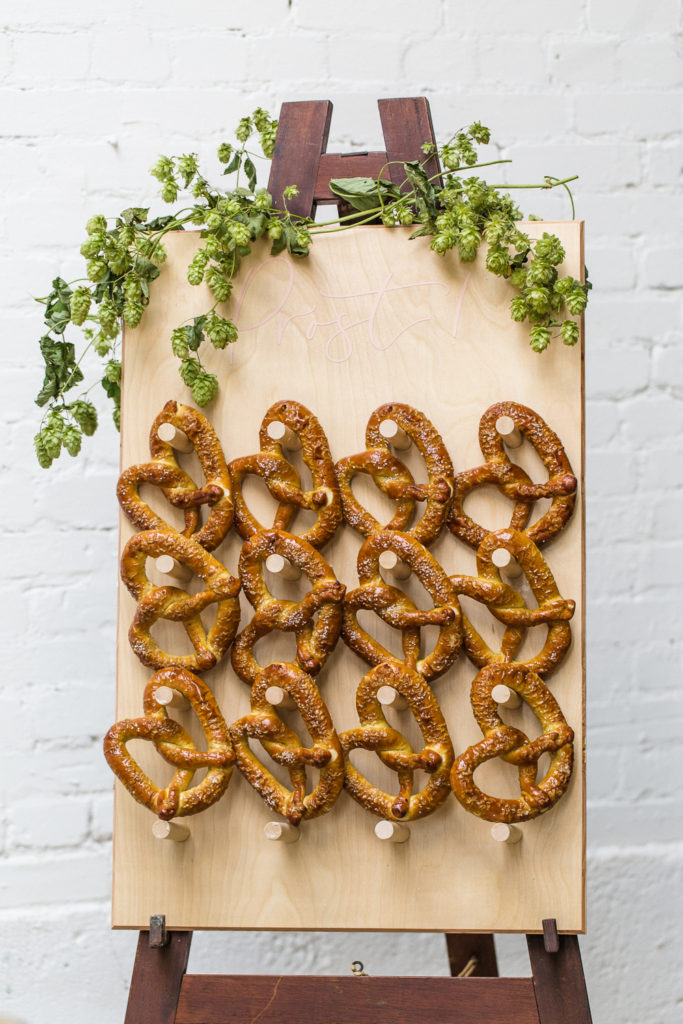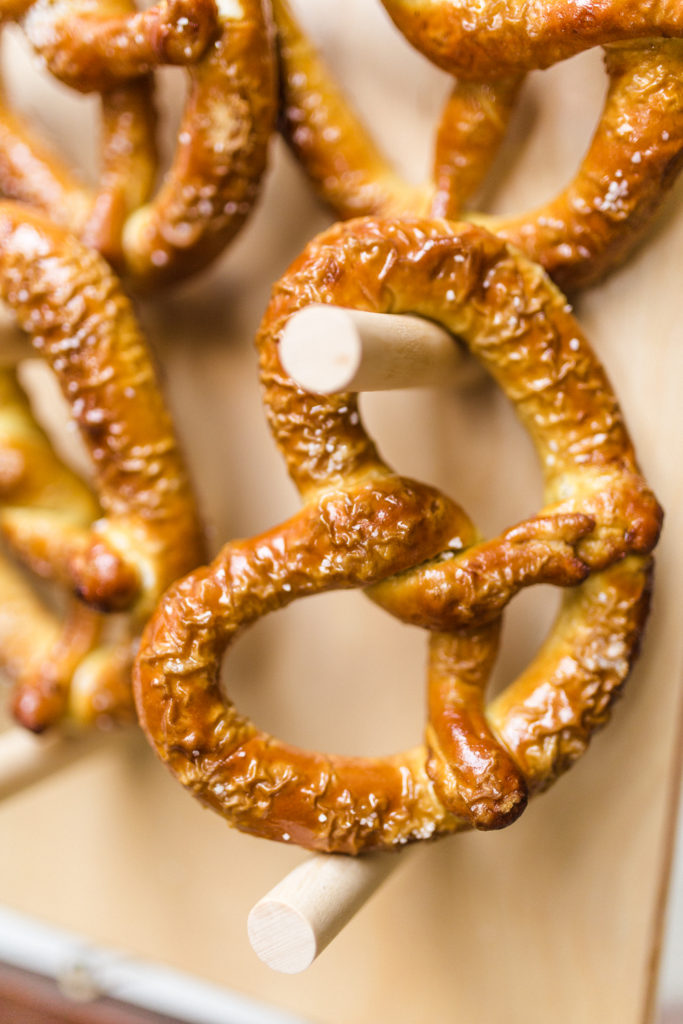 I mean… LOOK AT THIS SPREAD!!! Give me all the carbs in the fall, don't you just crave them?! They had three dips – a beer cheese, mustard and all of our personal favorites – artichoke. All of us at the shoot couldn't get enough… it was rich, it was delicious and boy was it worth it!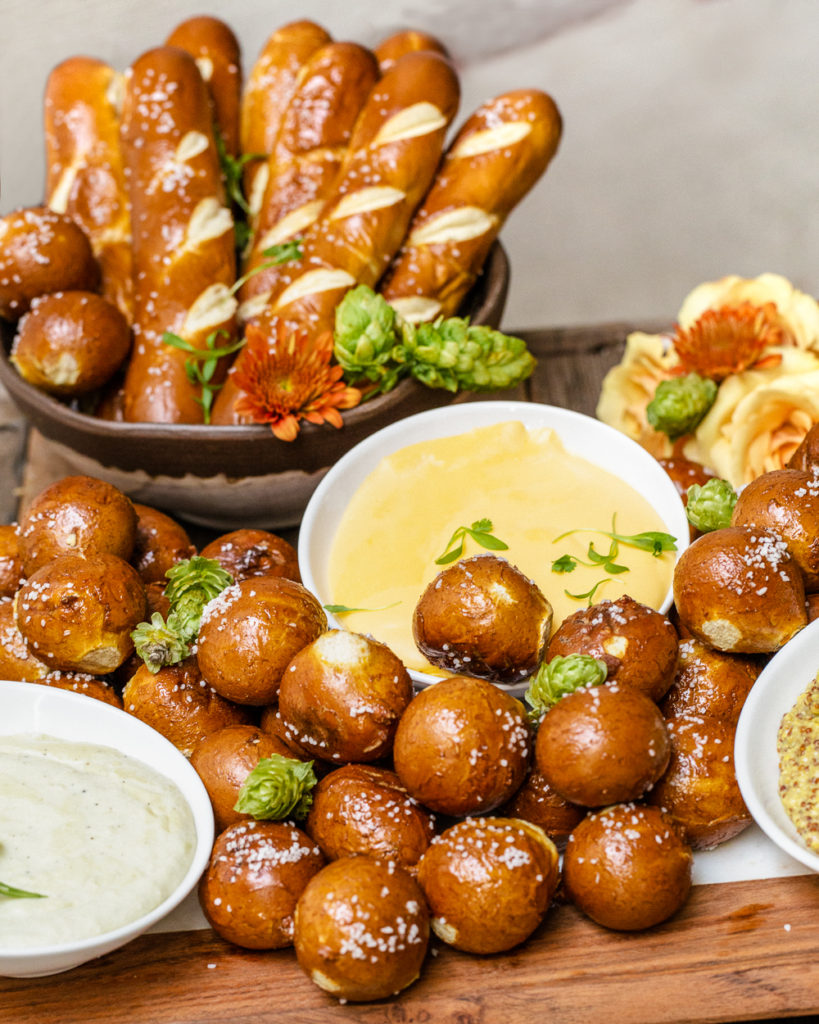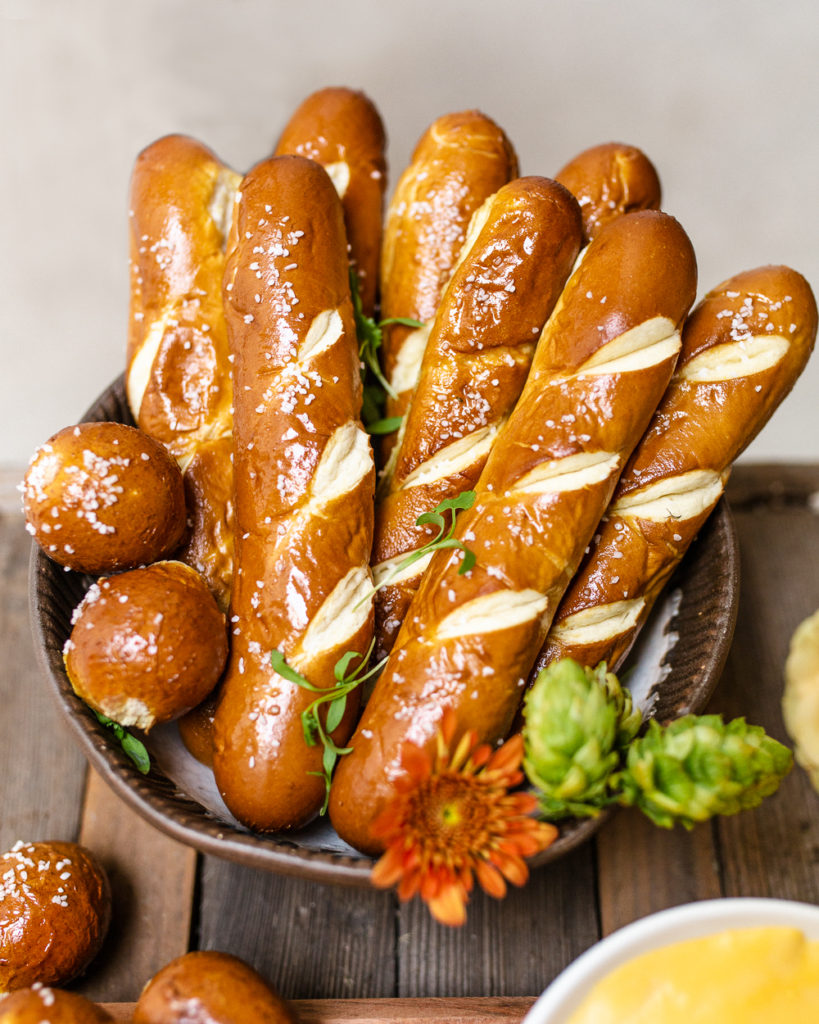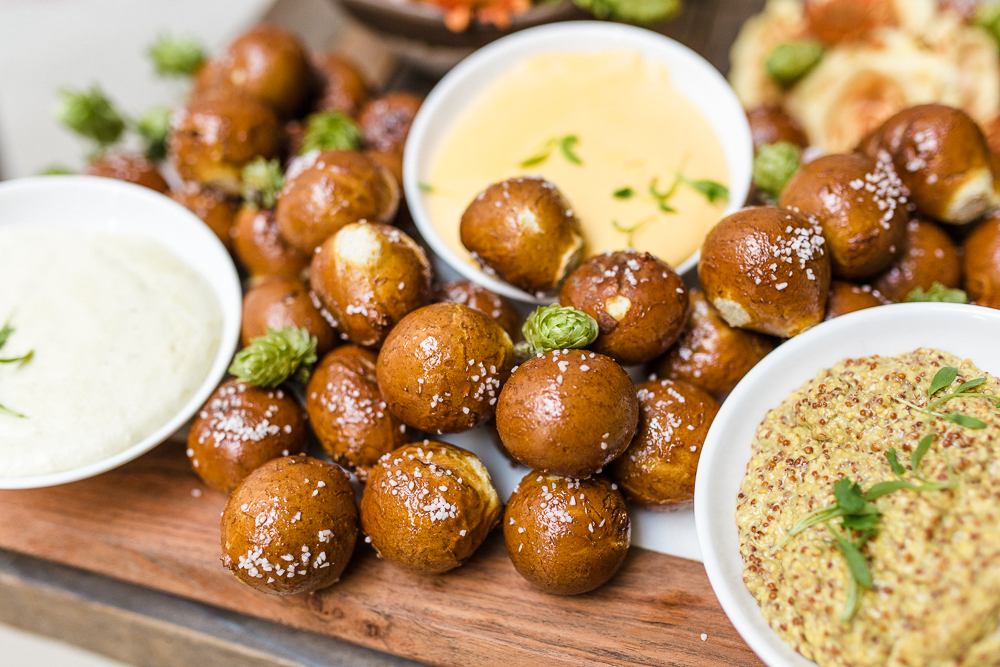 Oh ya, that's my white manicure chowing down… I'll take one for the team ;)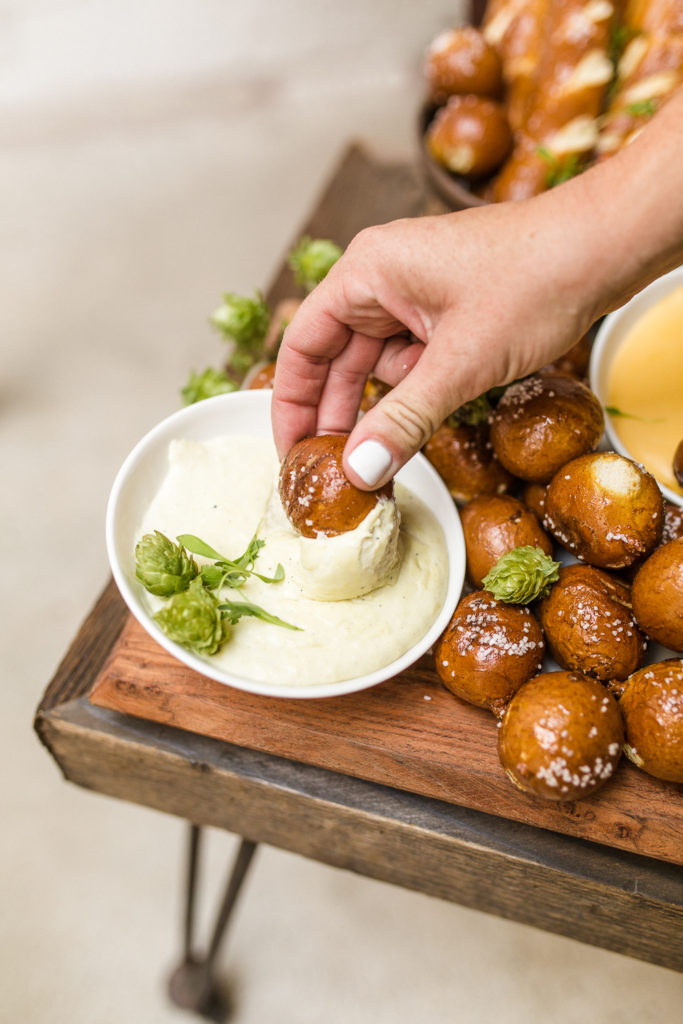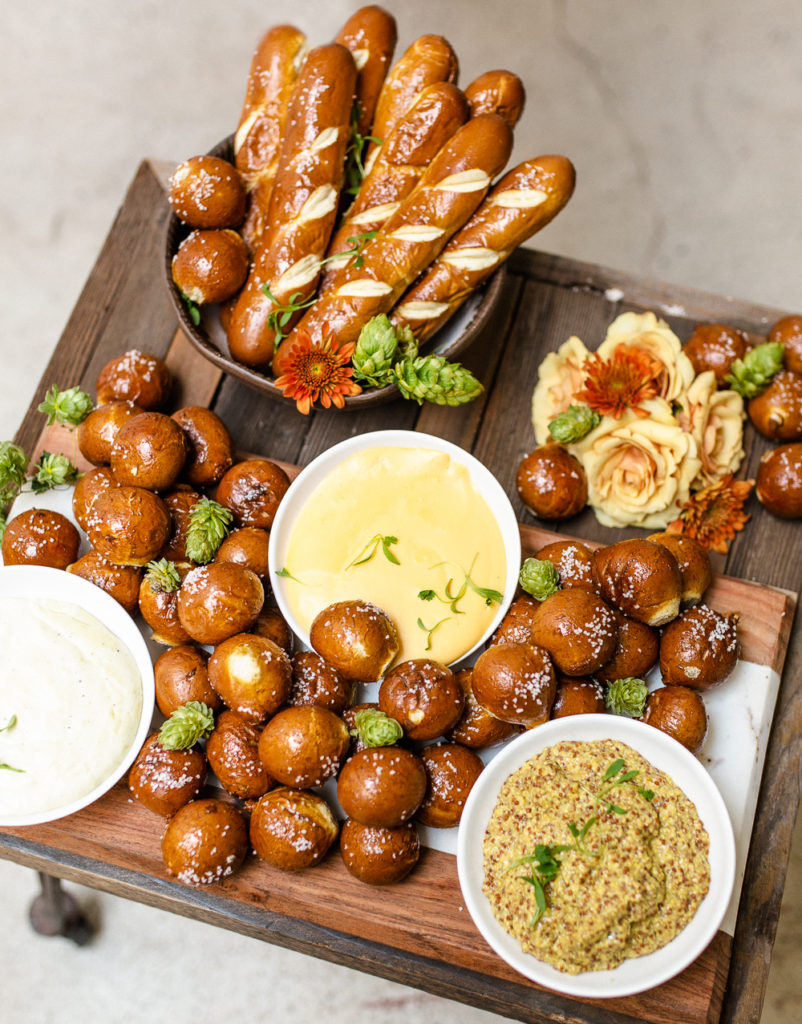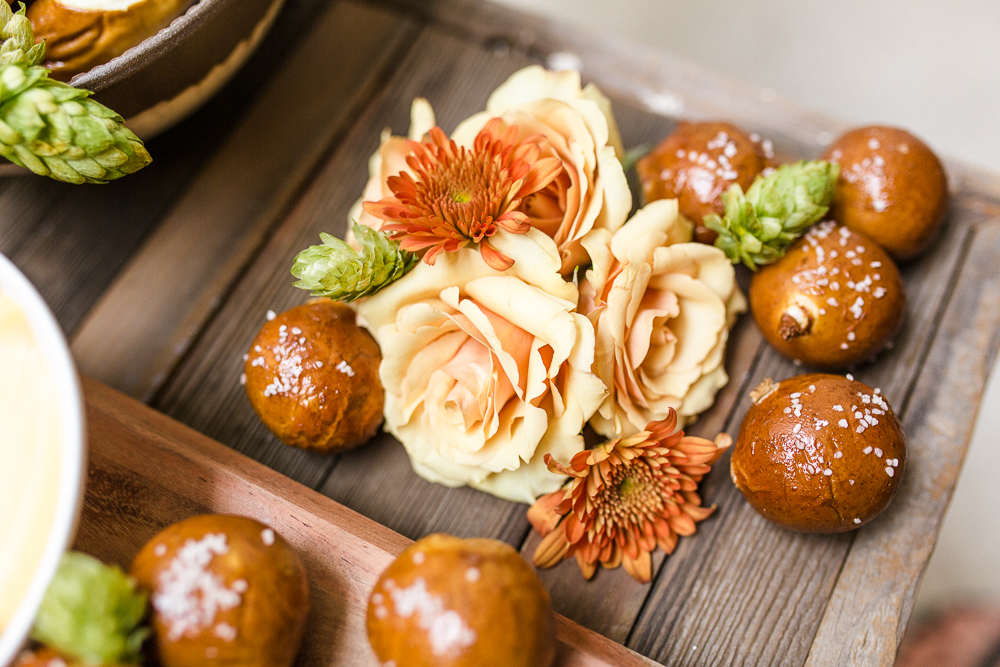 Seeing this little beauty just makes me so ready for Fall! Yes, it's 80 degrees and it ain't quitting. Yes, we're still blasting the AC. Yes, we go to the beach still, but there's something to be said about Fall and all that it has to offer. We are ready for you and we are ready to celebrate, so lets start here with Oktoberfest! We're just. missing the lederhosen, but I'm sure we can order that on Amazon now right?!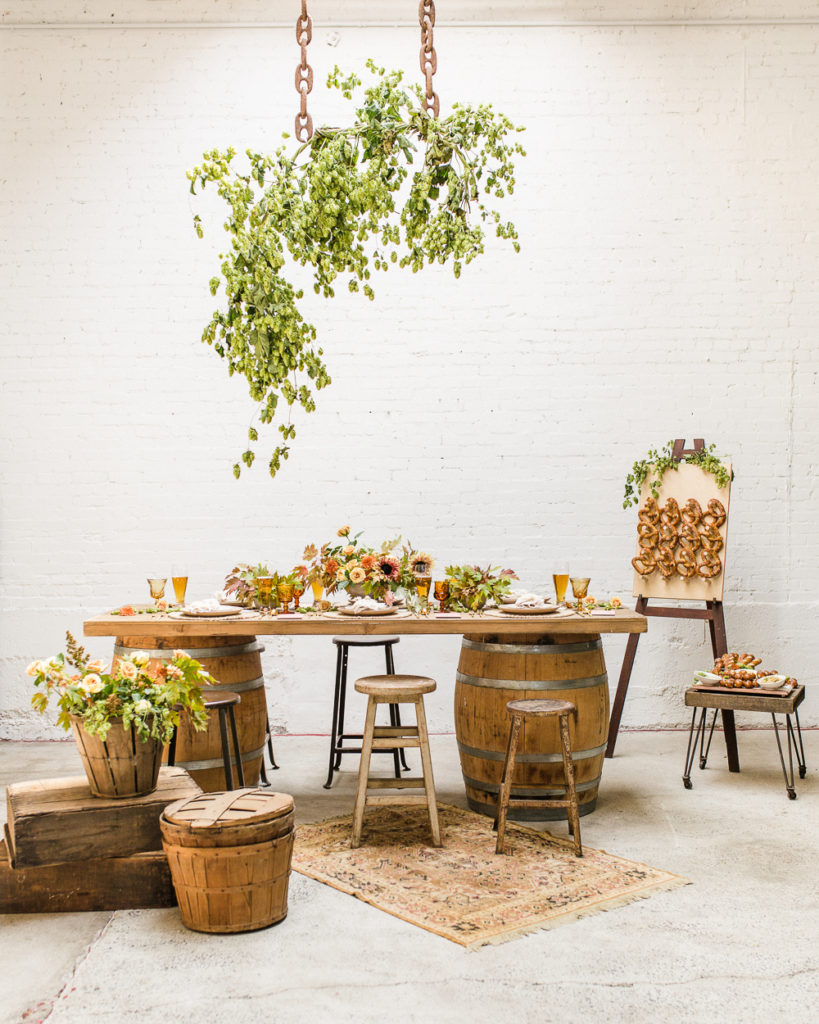 Prost!!!
Jacquelyn