You might be getting the clue, that I find much joy in a clean and organized kitchen. I gave you a step by step a couple of weeks ago on how to have your very own tea drawer. If you missed it, you can see it here. But, as much as I find joy in that badass tea drawer, I have to say my last project surpassed it. Meet my pantry!

I have been working on this for over a year! I tend to change my mind a lot, so the layout and placement of baskets and containers changed at least five times.

SO where do you start? What do you buy? OMG, how do I do all this!?

Photos by Dayna Studios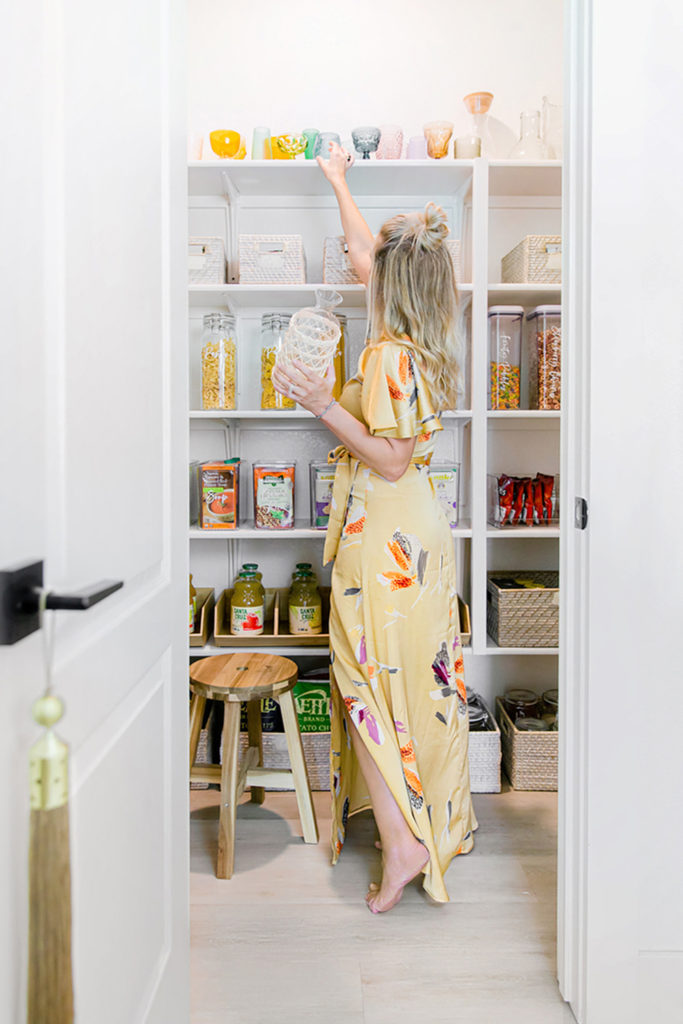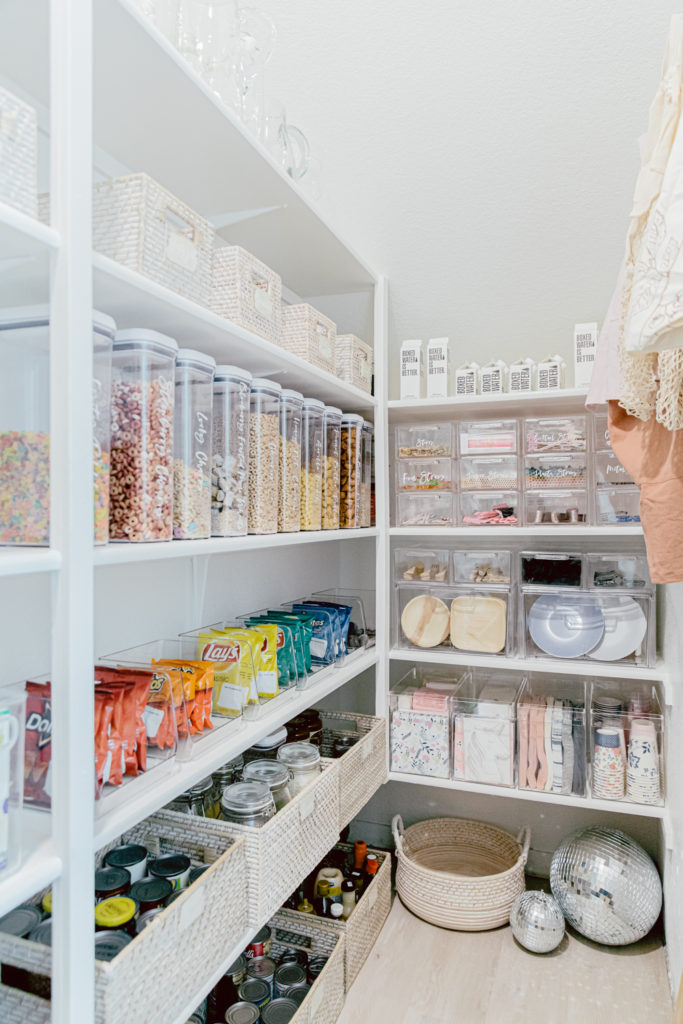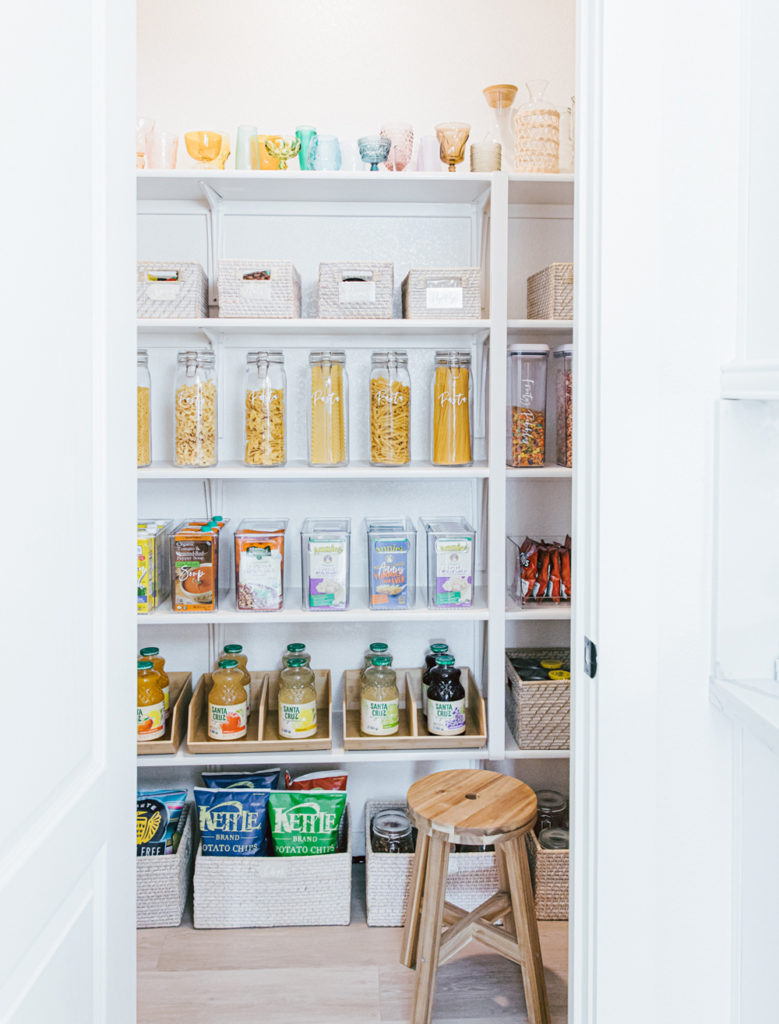 Take Everything Out + Catgeorzie
Pull everything out of the pantry and organize it by its use. Pasta with Pasta, juice with juice. Nuts with nuts. Cereal with cereal. You get it.

Purge Away!
This is also just a perfect chance for you to get rid of stuff that is old or you don't use.

Placement and Layout
My pantry consists pretty much of everything I use on a routine basis for both my family and Beijos. I love to cook and entertain, so I wanted to make sure I had two sections for just those areas. But when it comes to placement, think about what you use on the daily. You want to be able to access everyday items quickly, and then sporadic things place higher up. Every day and kid-friendly items are placed at eye level and kid level.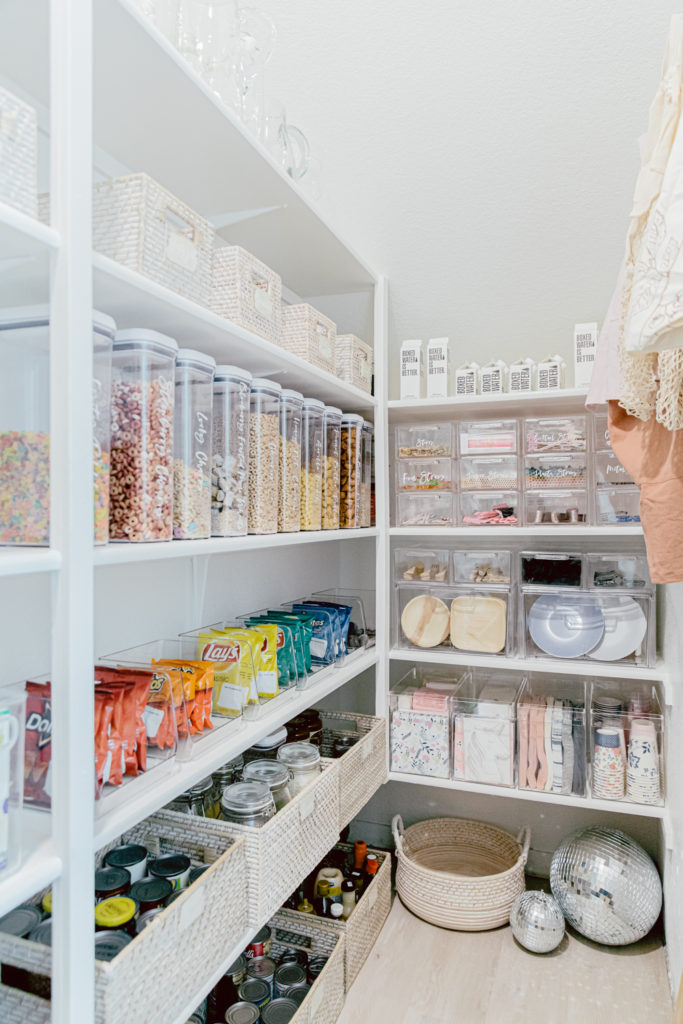 The Baker Section
This pretty pastel section holds all my goodies for any baking that happens around here. Plus, my cookbooks and some of my styling goodies like cakestands and cutting boards. I like to use the glass containers as they are durable and pretty to look at. Plus, you can get really big ones. When you cook and bake a lot like me, you have to make sure you don't run out.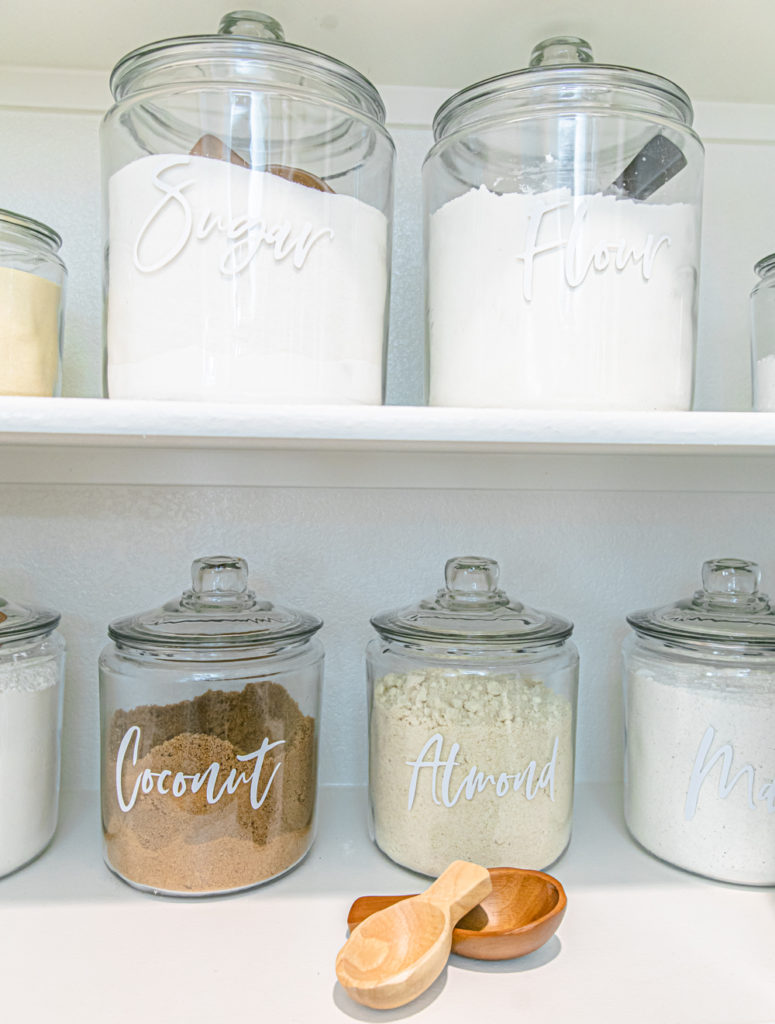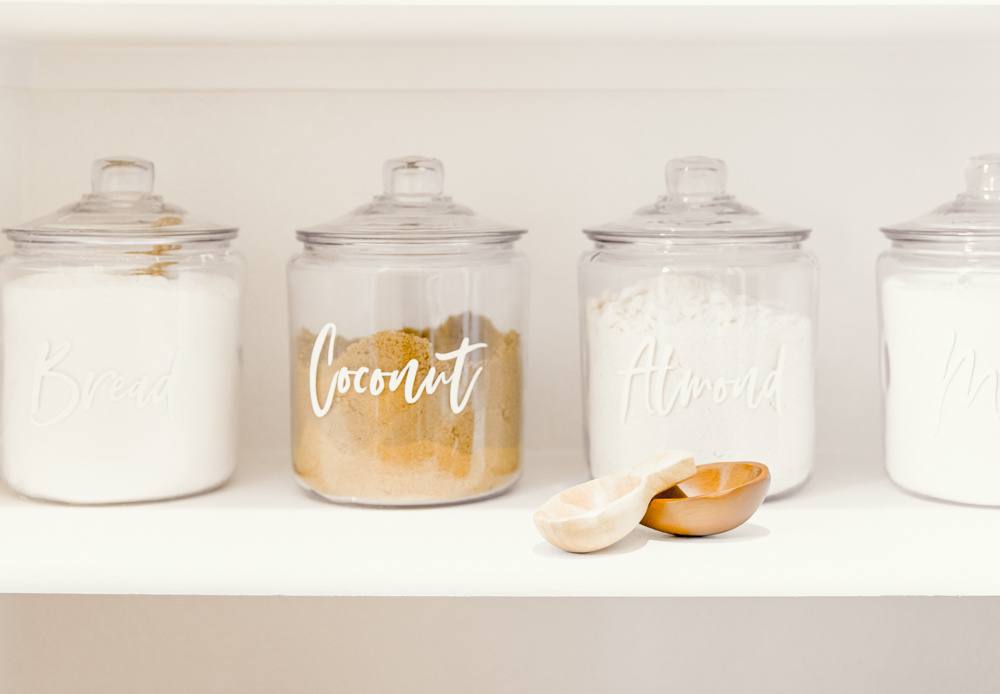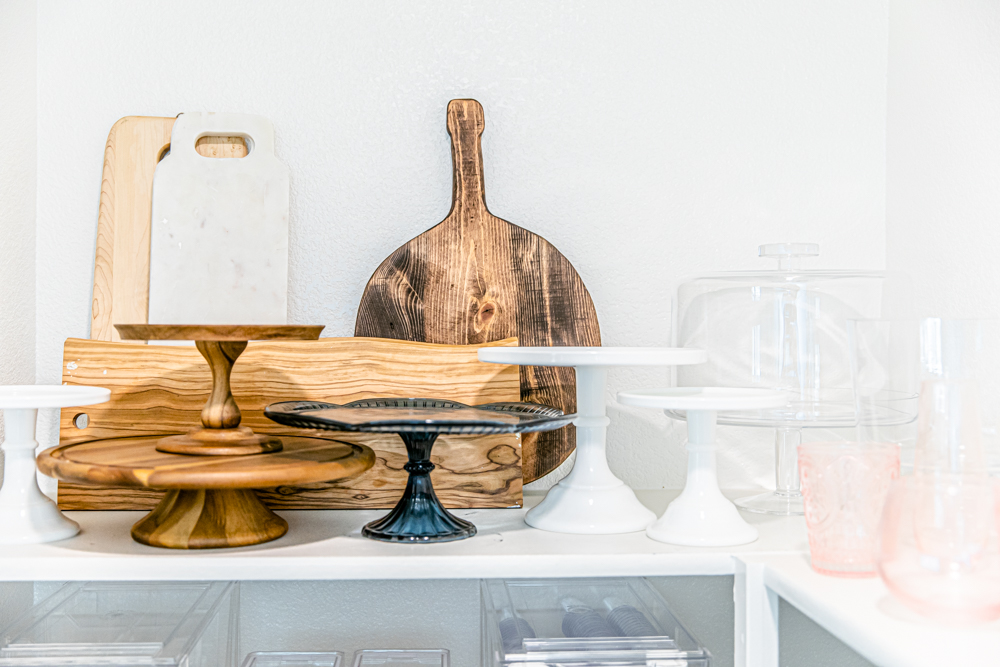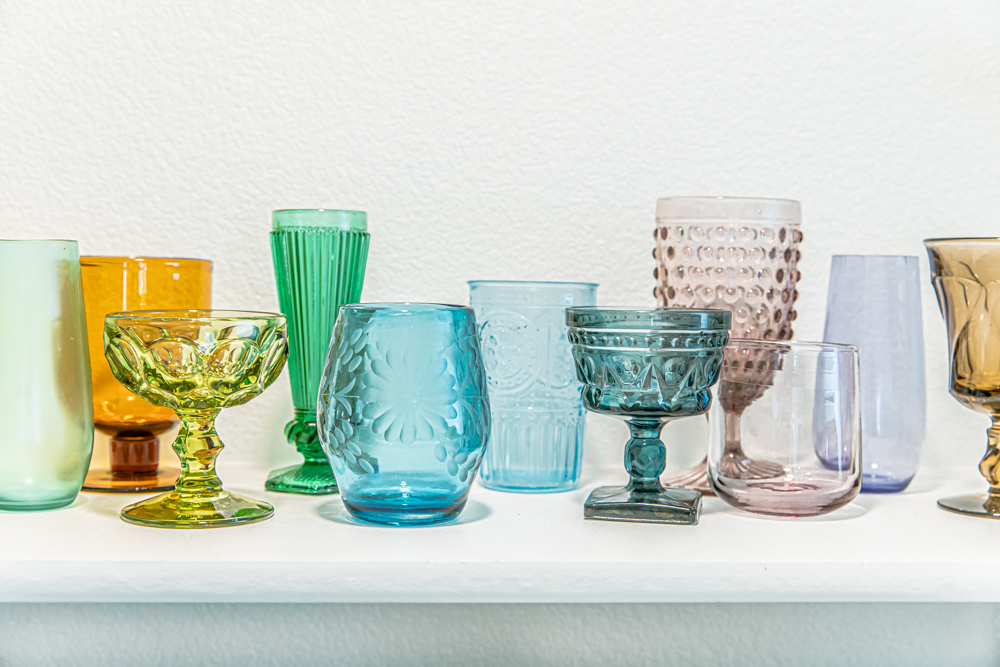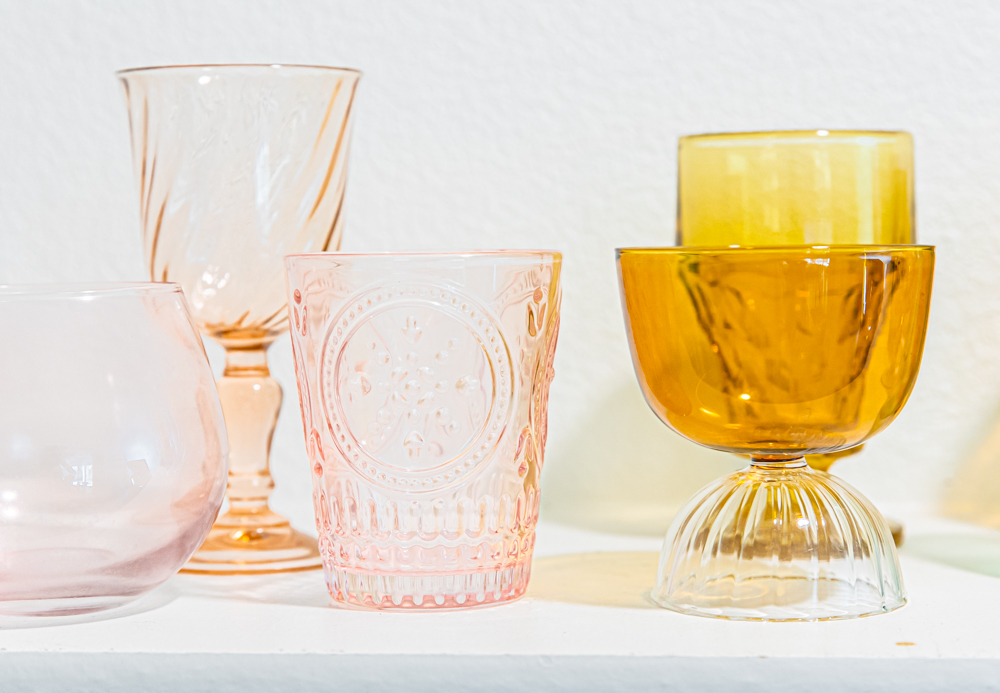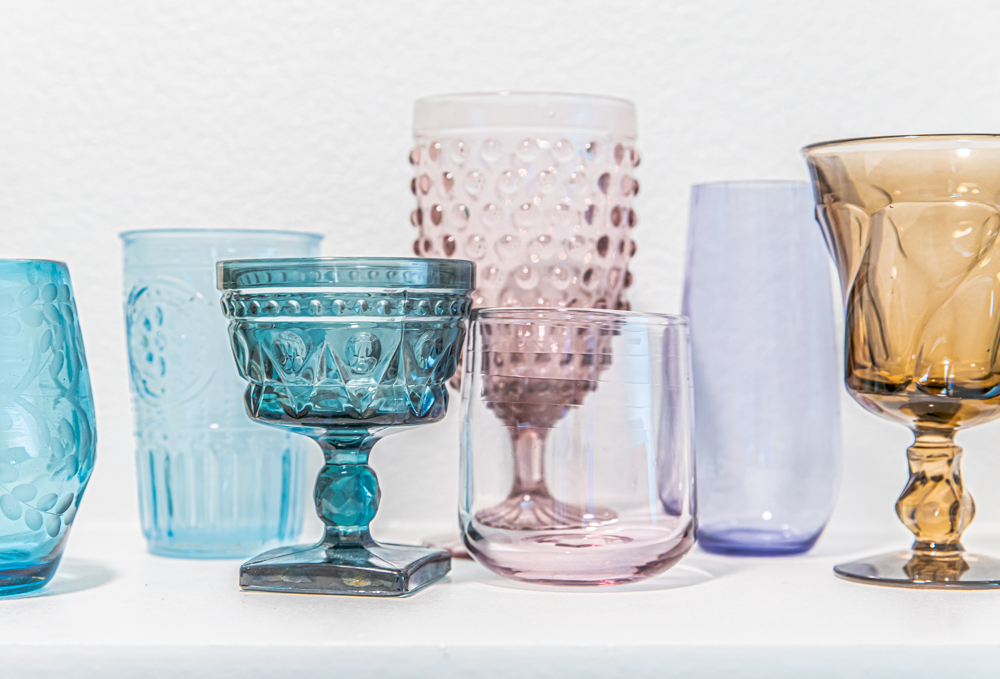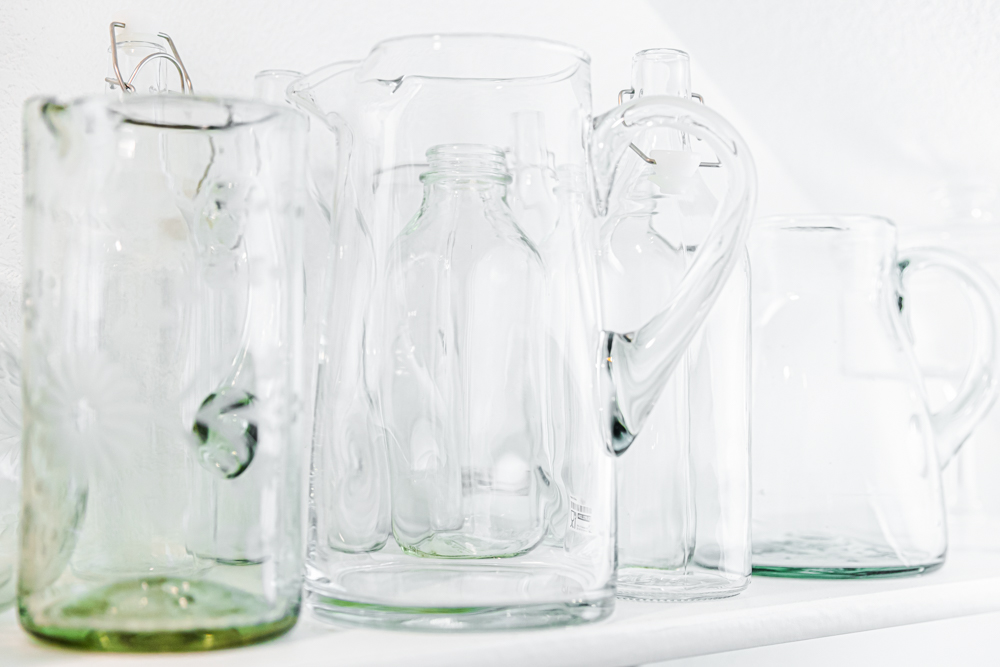 I have a thing for pastel baking products, so I filled my pantry with all the pastel goodness I can find. My secret? Baker's Party Shop! They have every color and type of sprinkles, dusting powder, edible glitter, omg you name it! I love their selection of colors!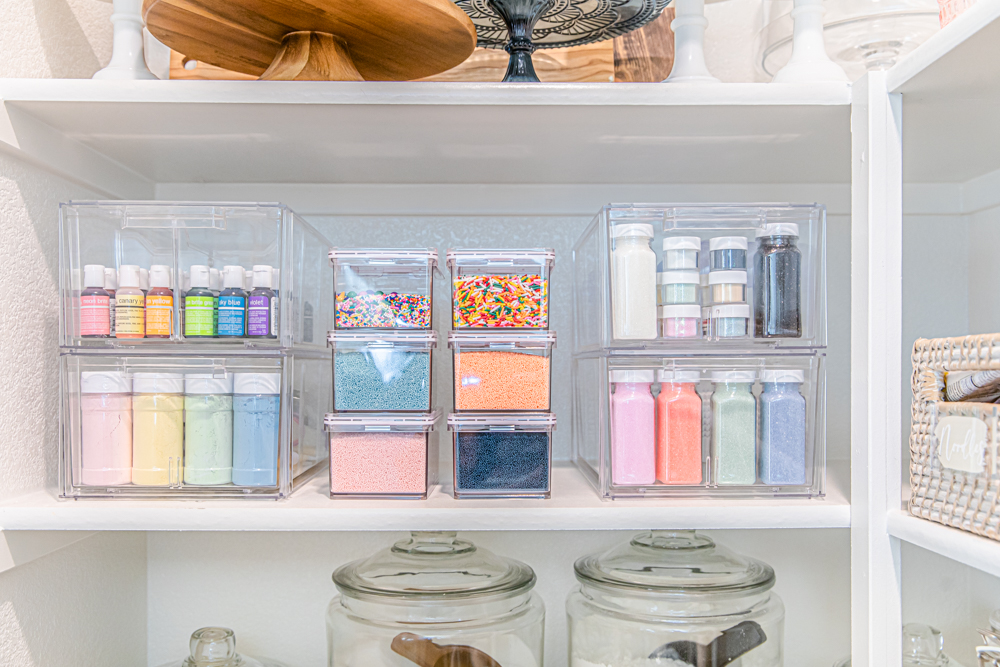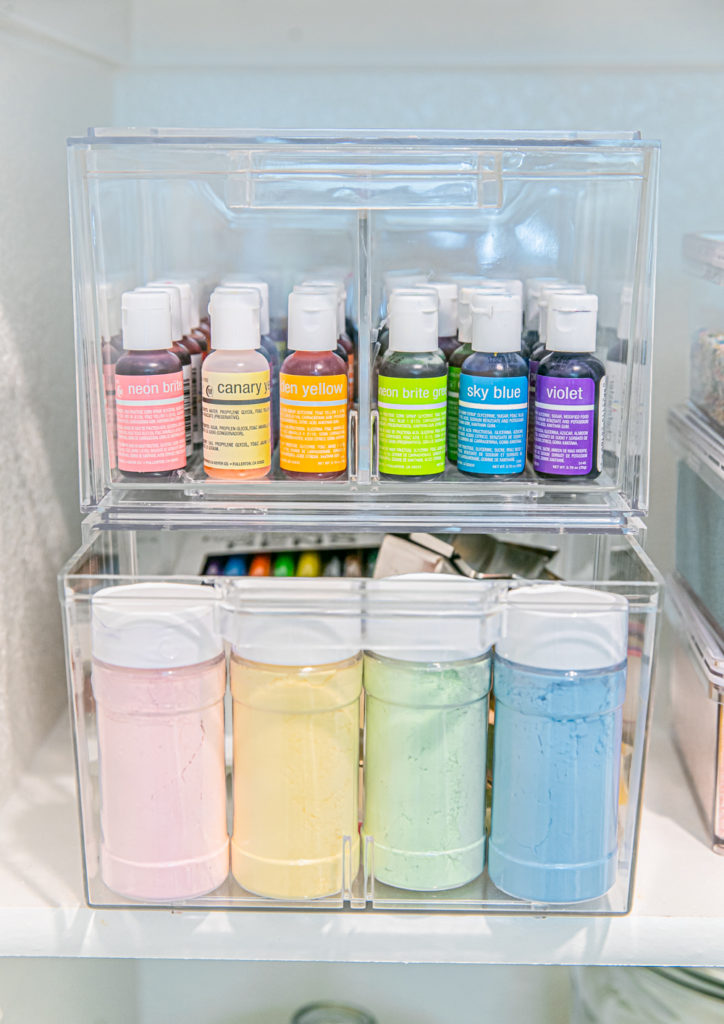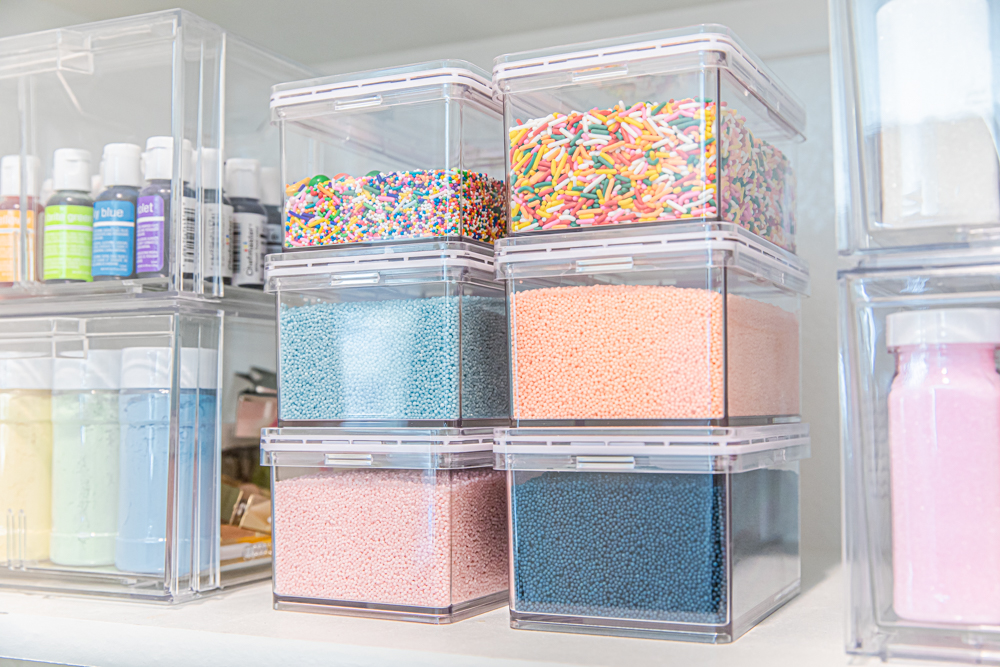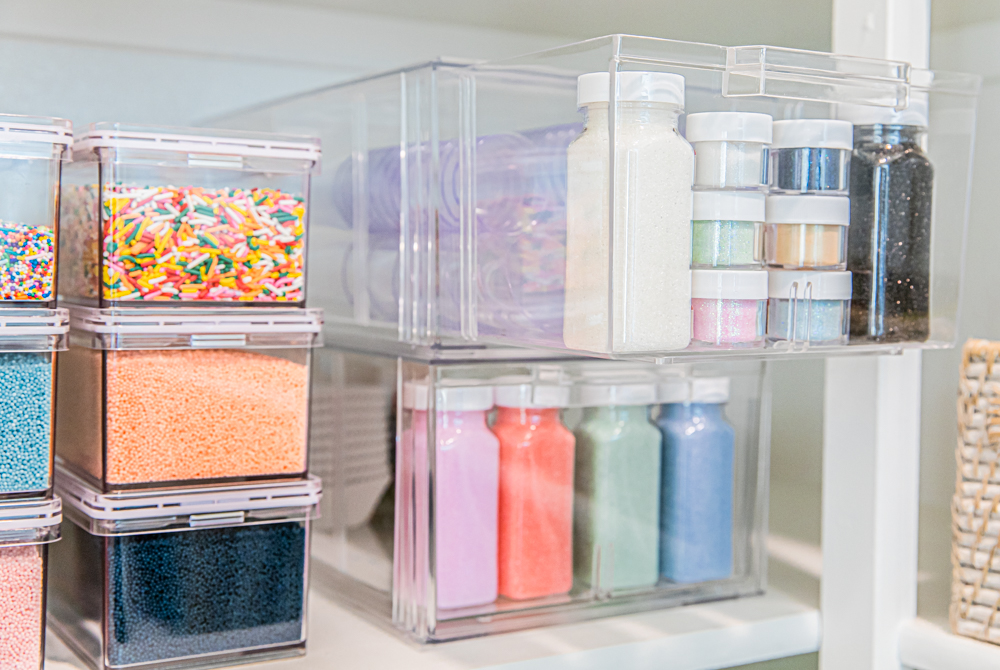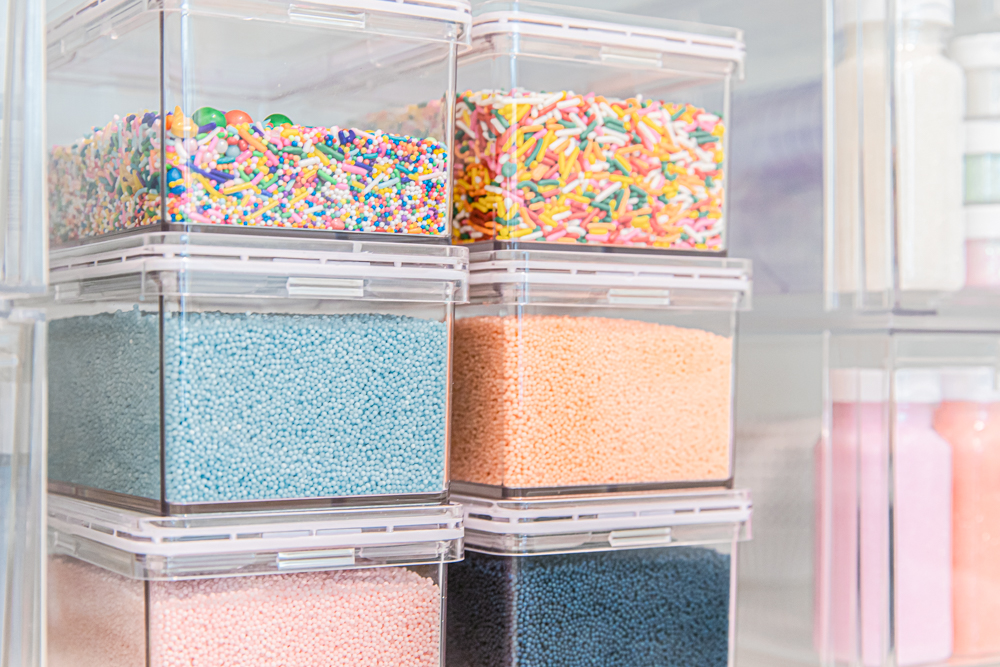 Along with all my baking goodies, I keep some of my cooking books in there. My husband constantly is finding me sitting in the pantry, going thru recipes to try out. No joke, I probably should throw a mattress in there. Shop my favorite cookbooks below!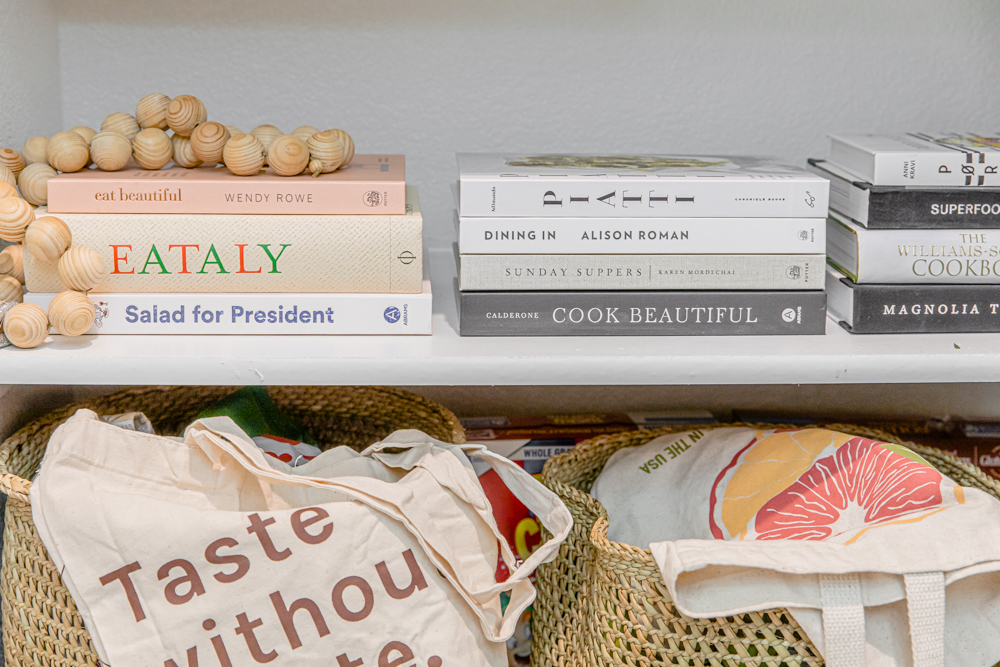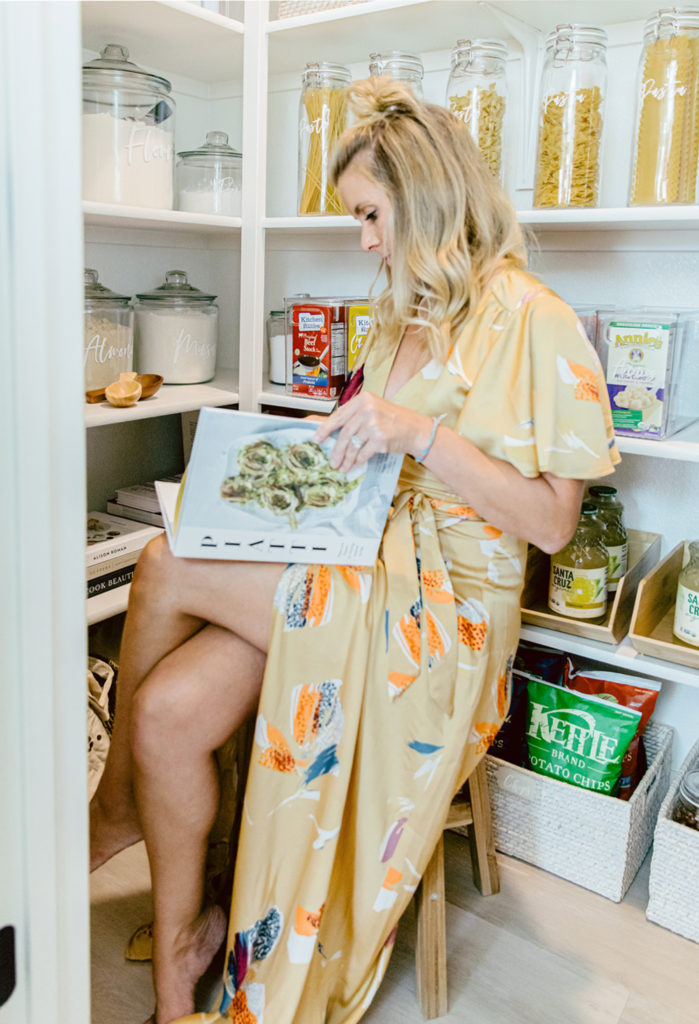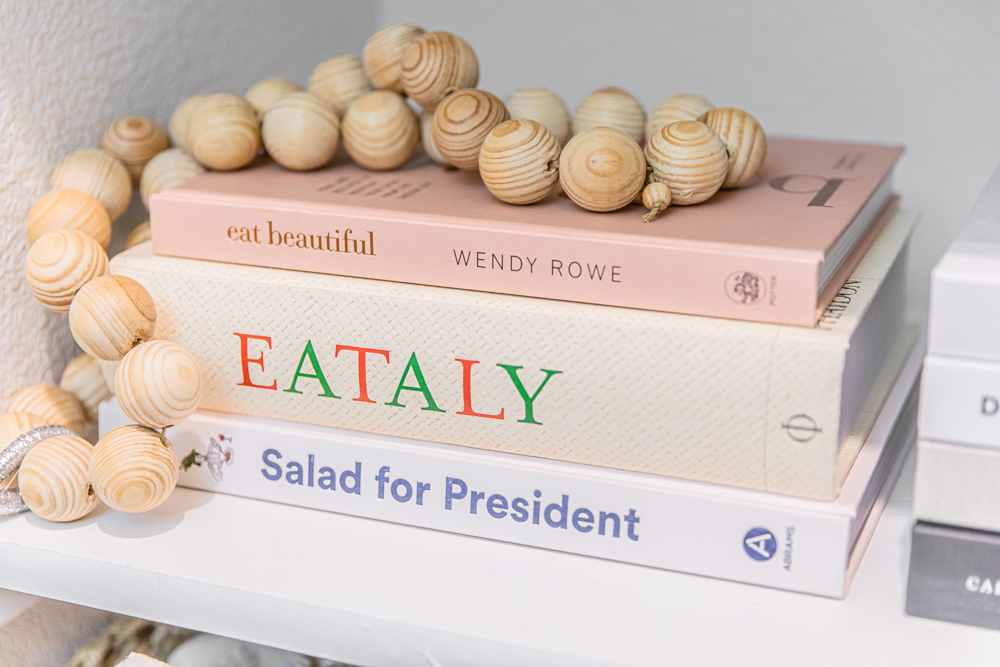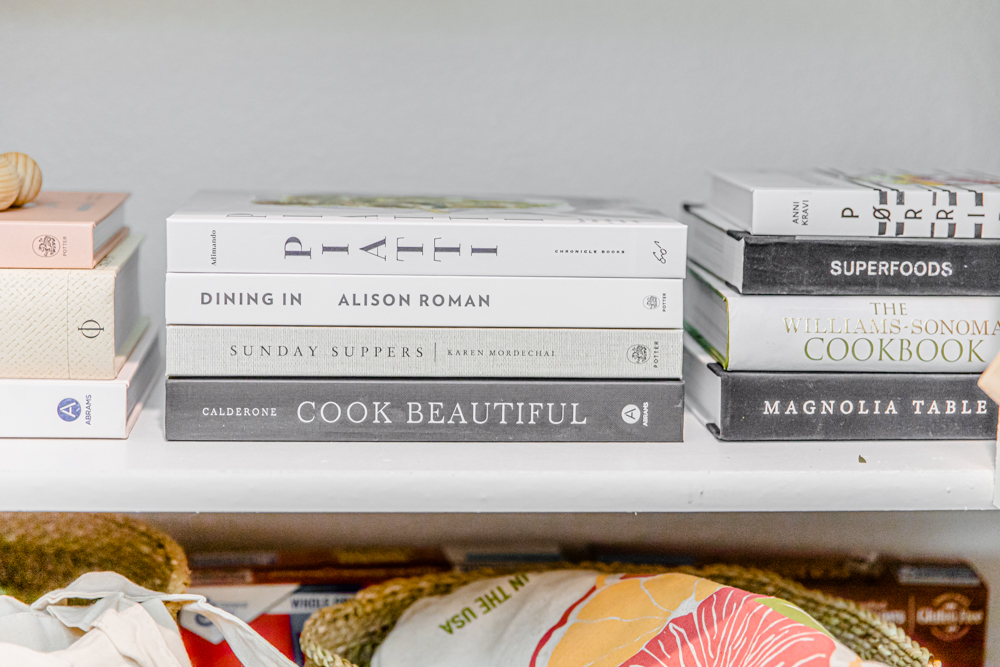 The Party Section
I personally think everyone should have a party section. This section gets used a lot. This is where I store all my party tableware. And yes, everyone needs disco balls in their pantry.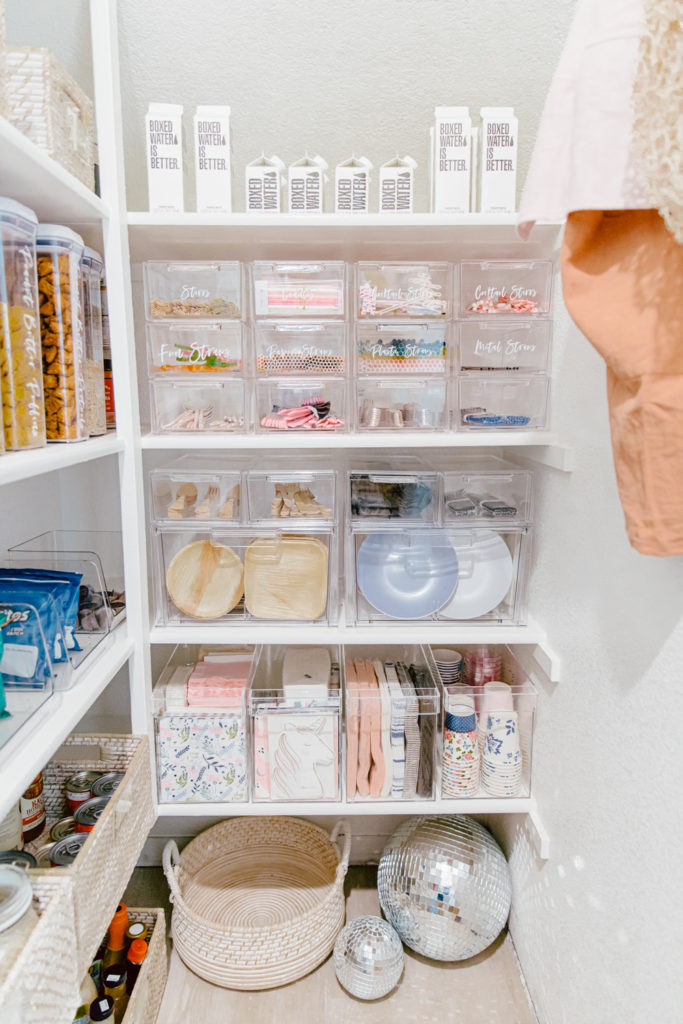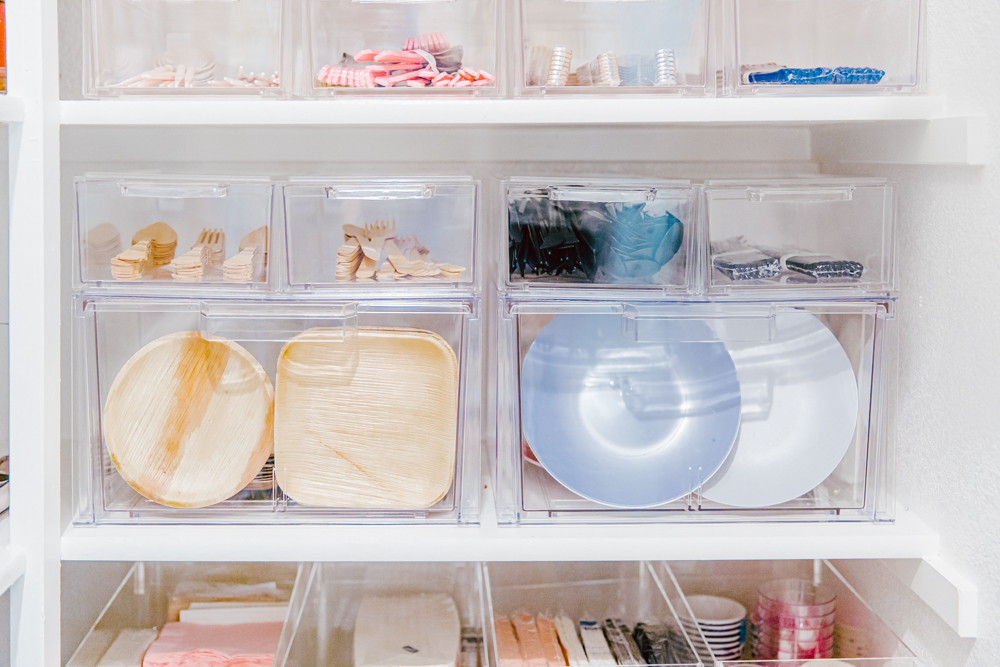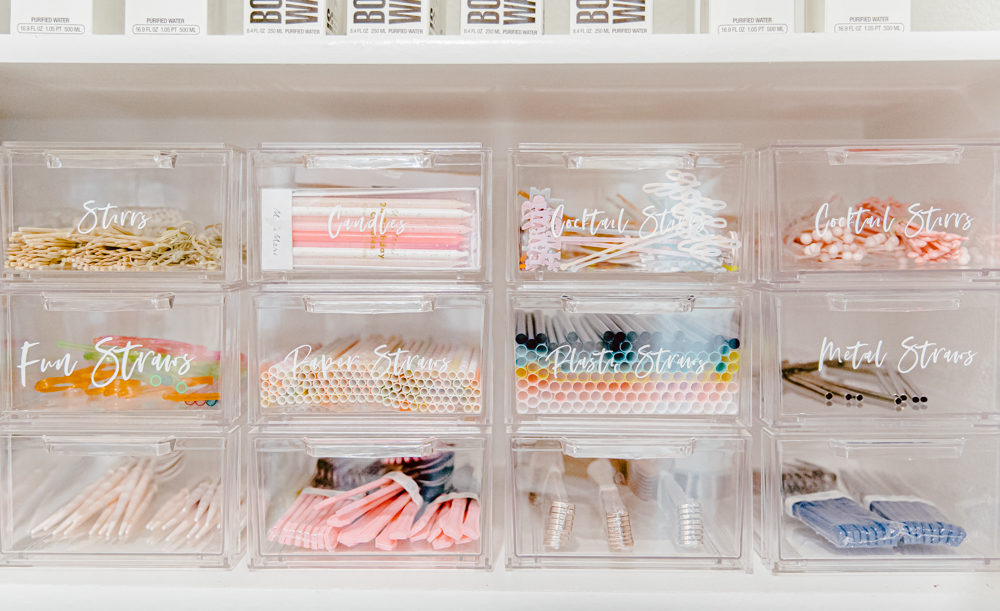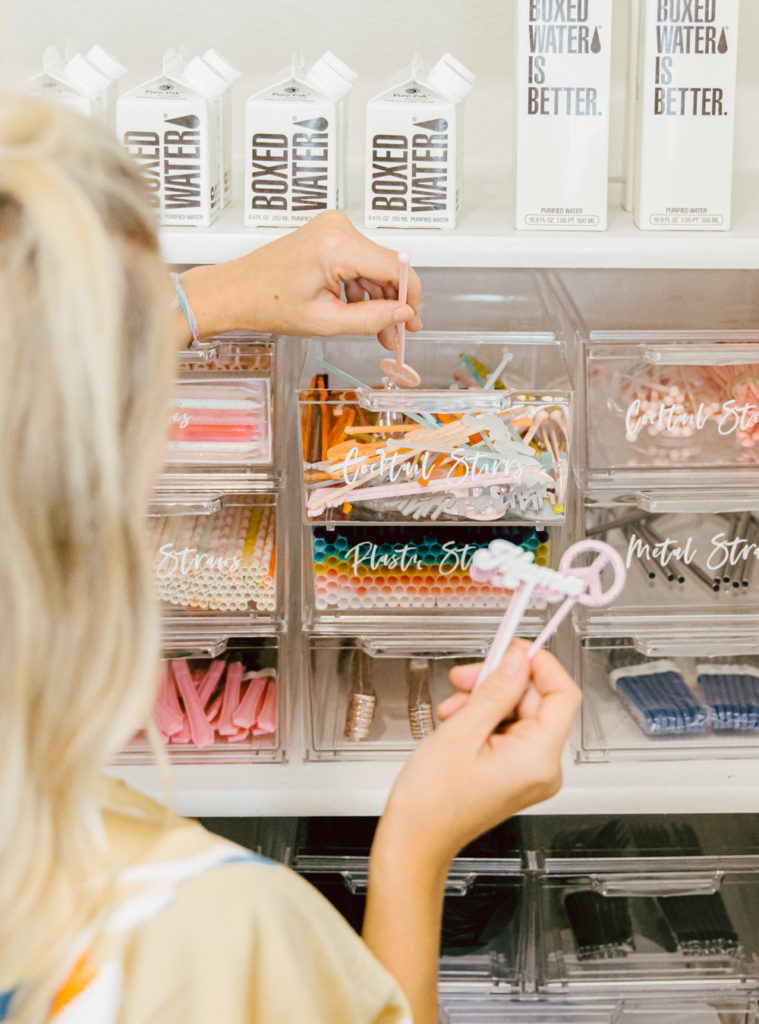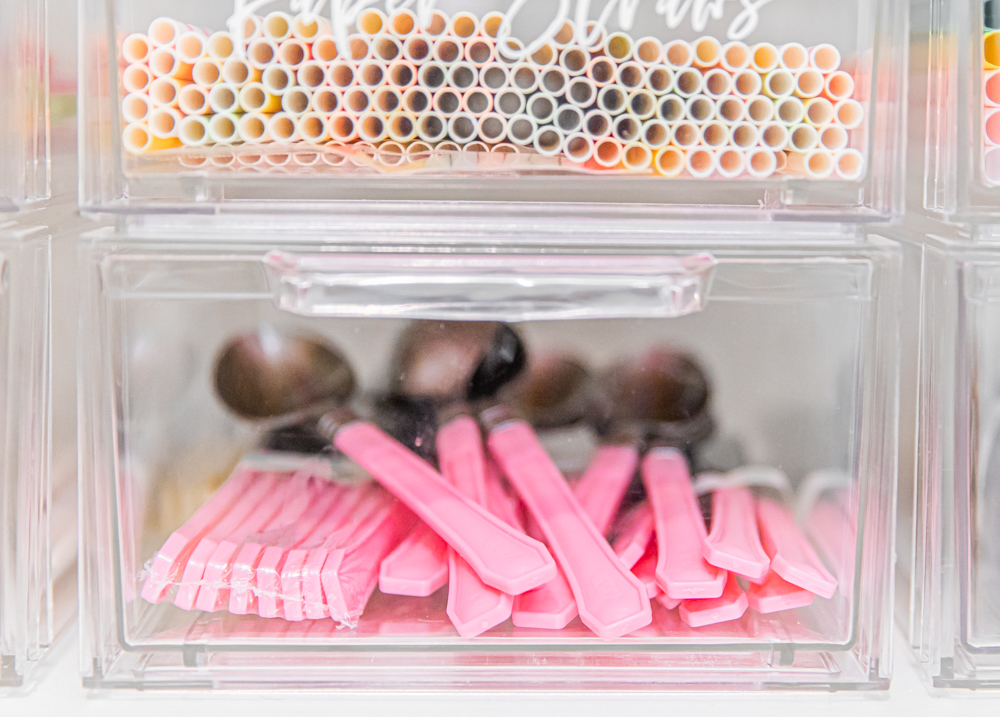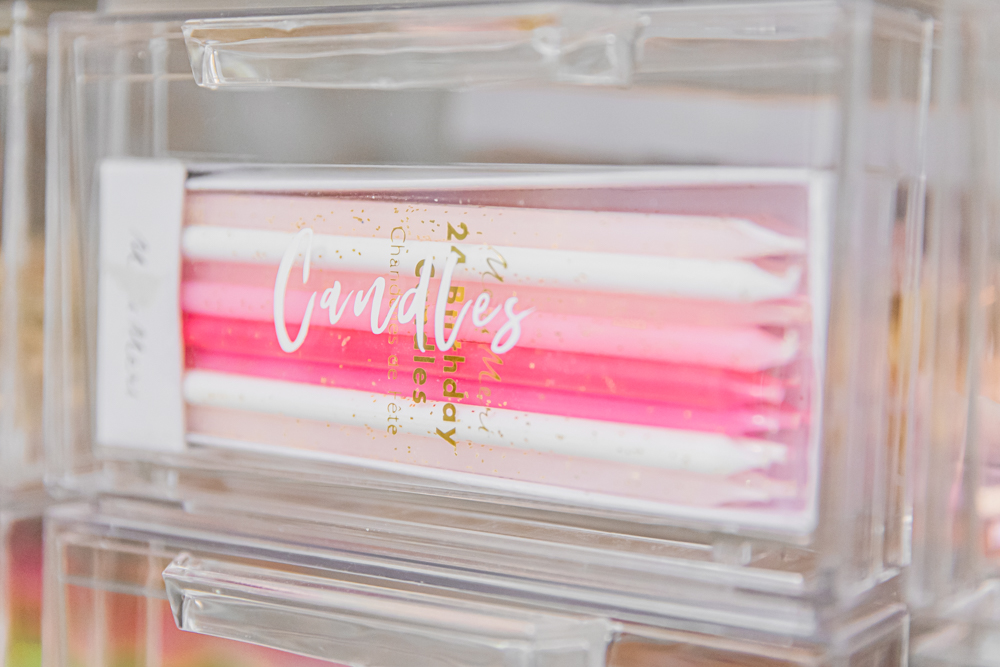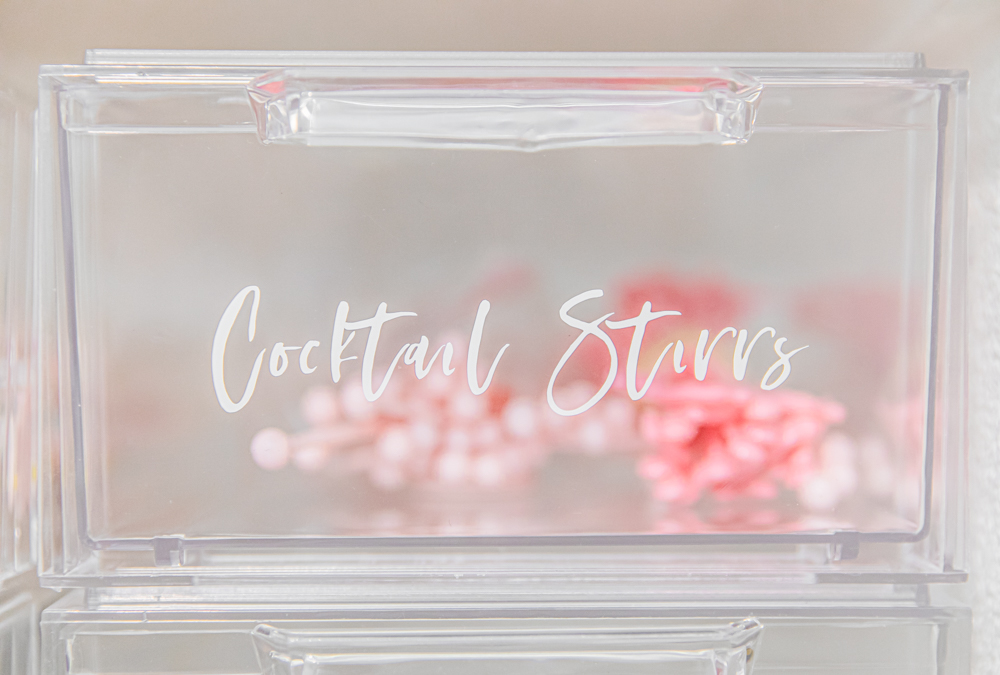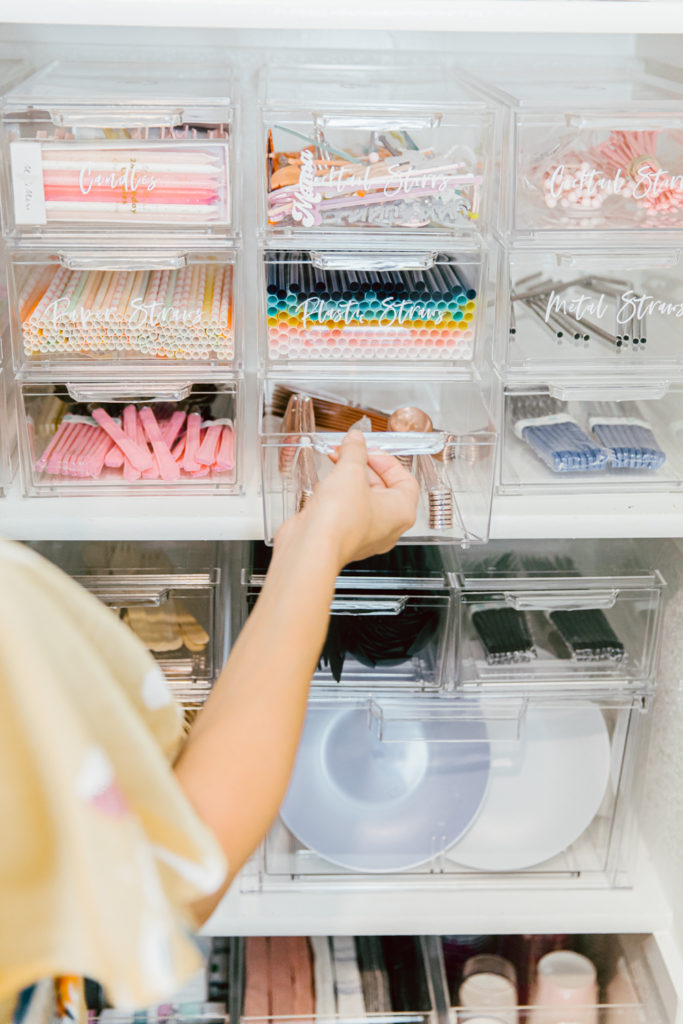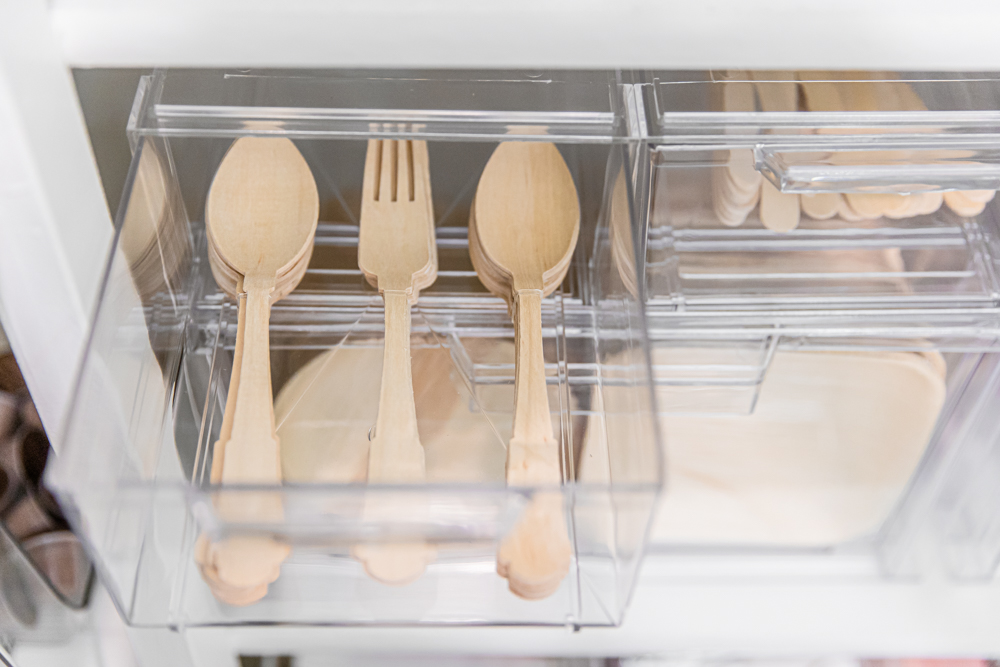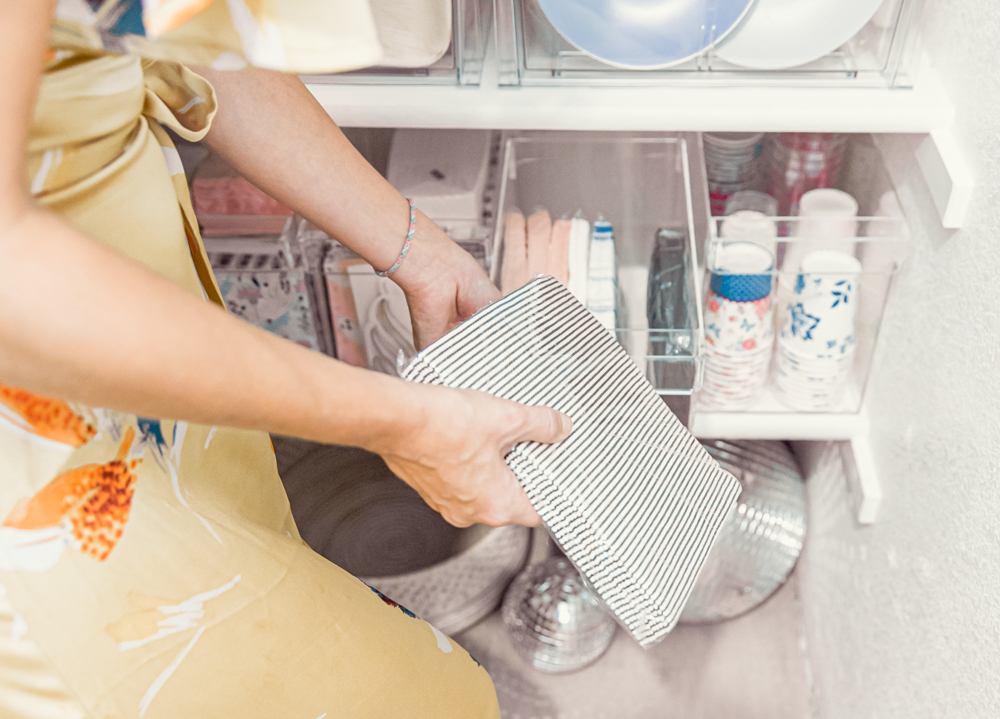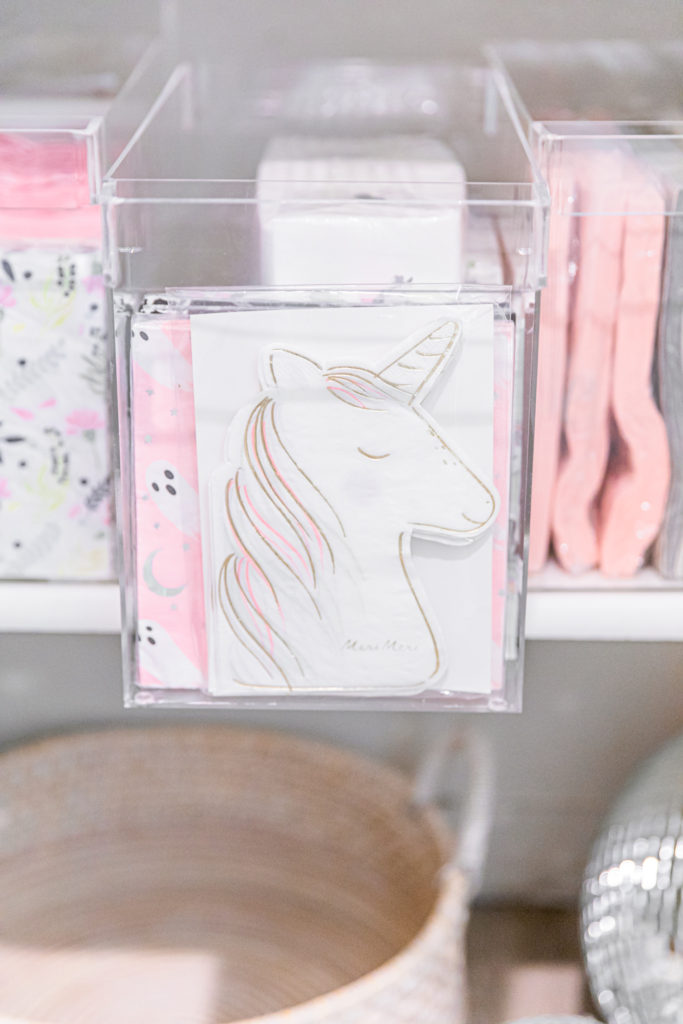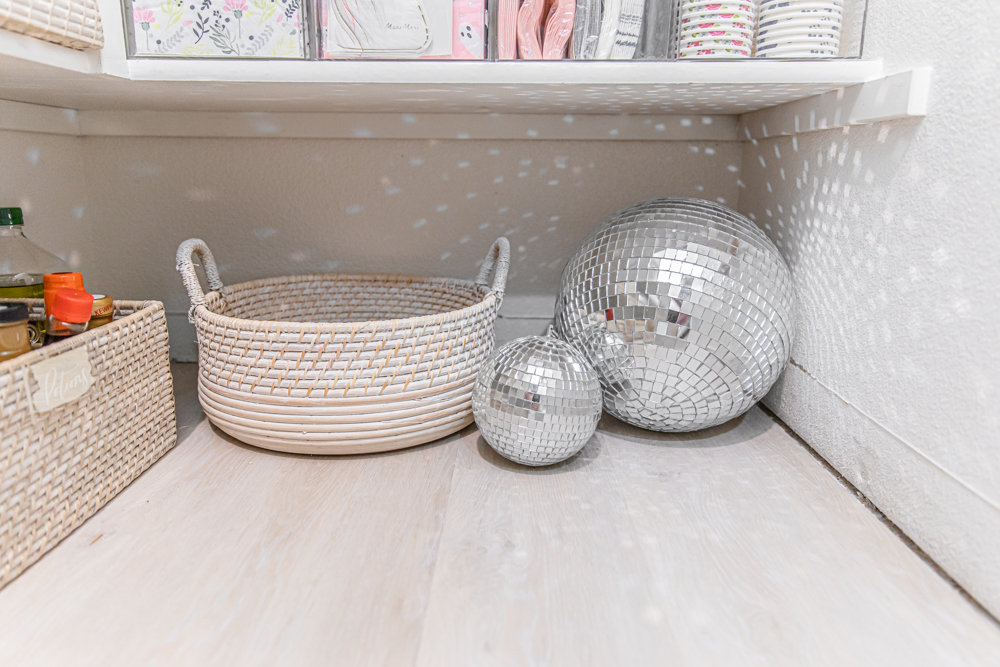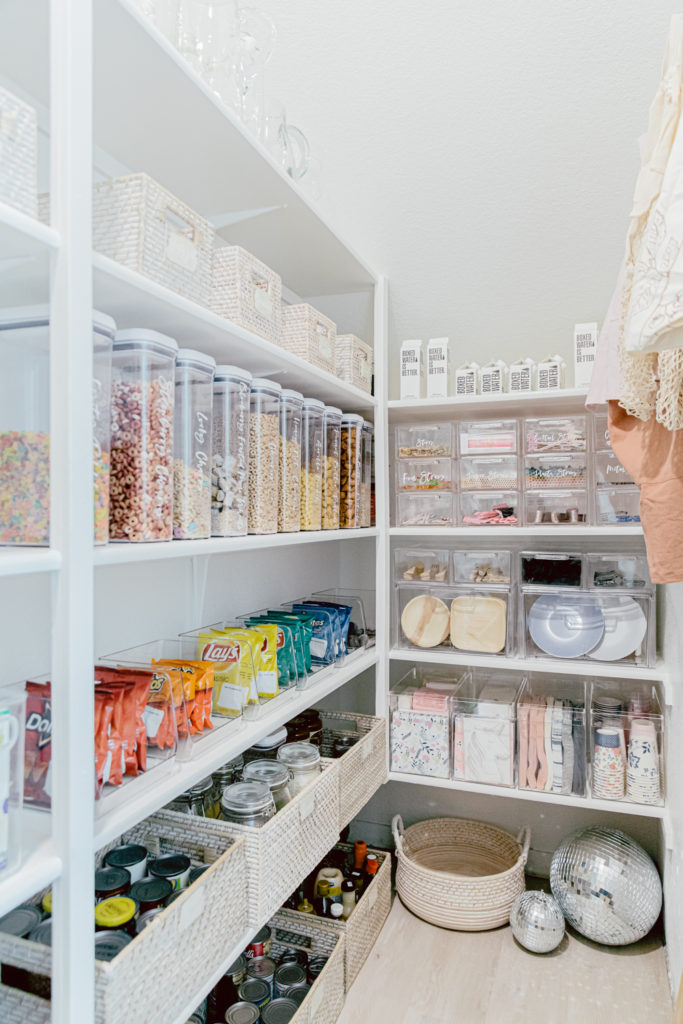 Also, included in this section is my go-to water bottles, or I should say boxes. I like to have some on hand for when we are running out the door. I have been drinking Boxed Water for years now. Their bottles are sustainable and biodegradable. It is true; boxed water is better.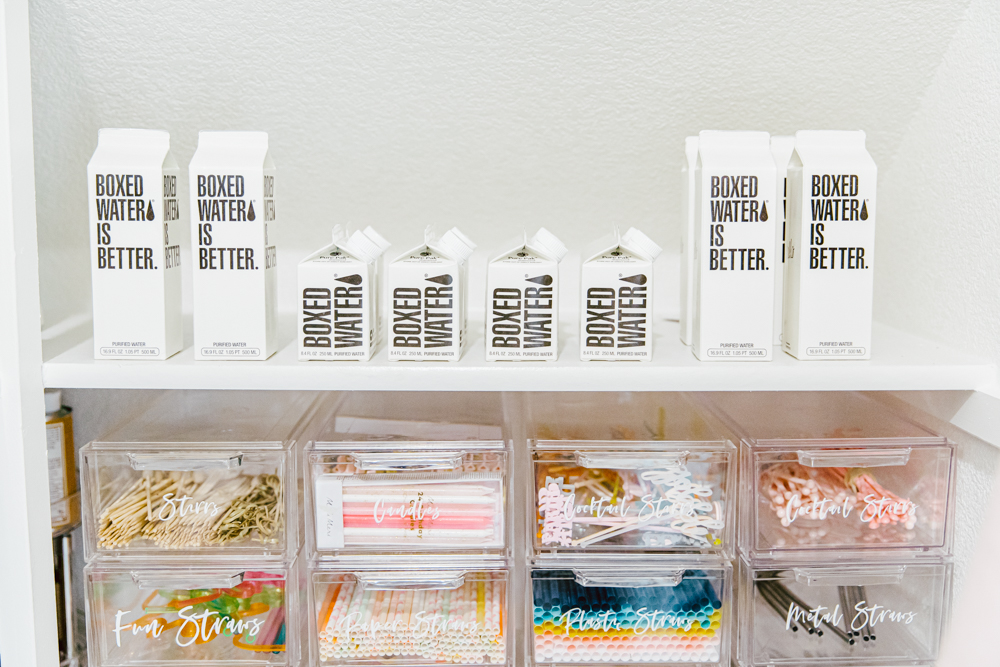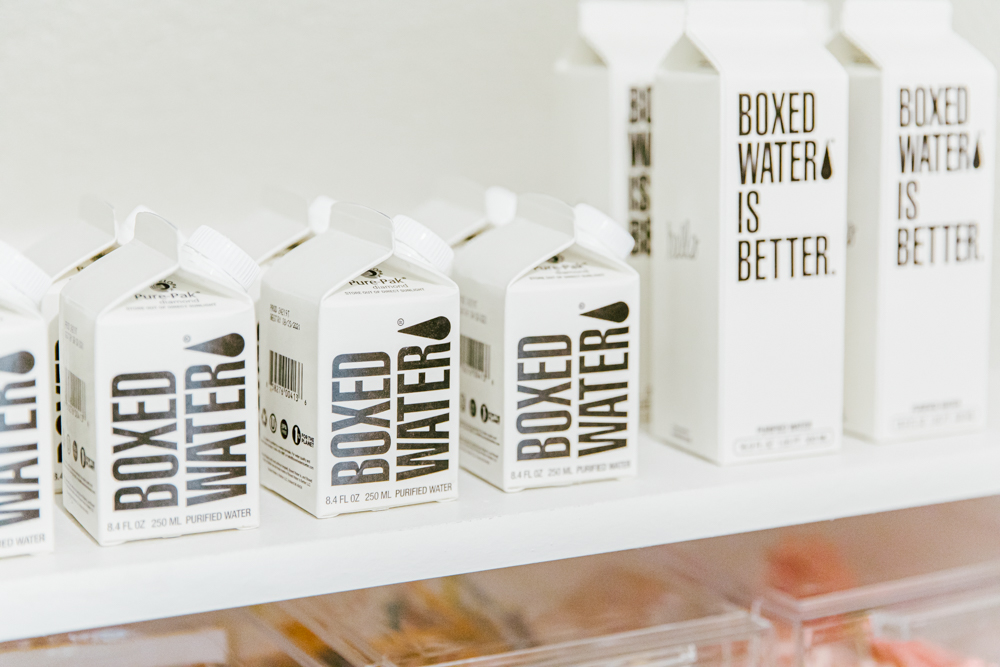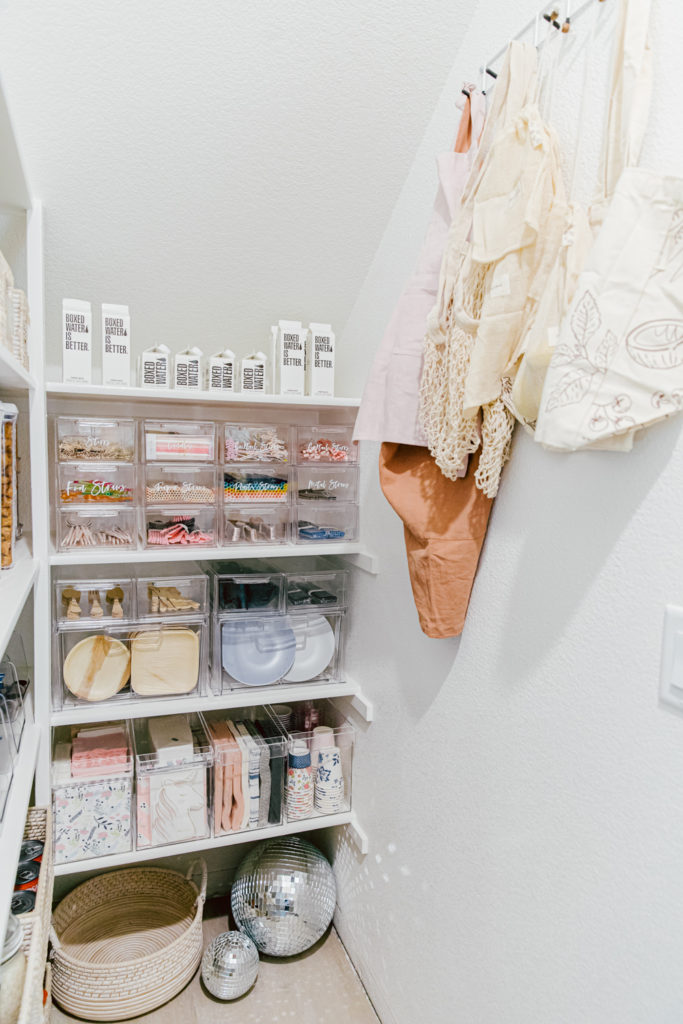 The Mama Section
The mama section consists of pretty much what you think, everything for those little kids to chow down on, plus my daily cooking items.
Tip: Get things in bulk. You never want to run out of something while you are in the middle of cooking.

I like to sort by color as well. It makes it looks so much better!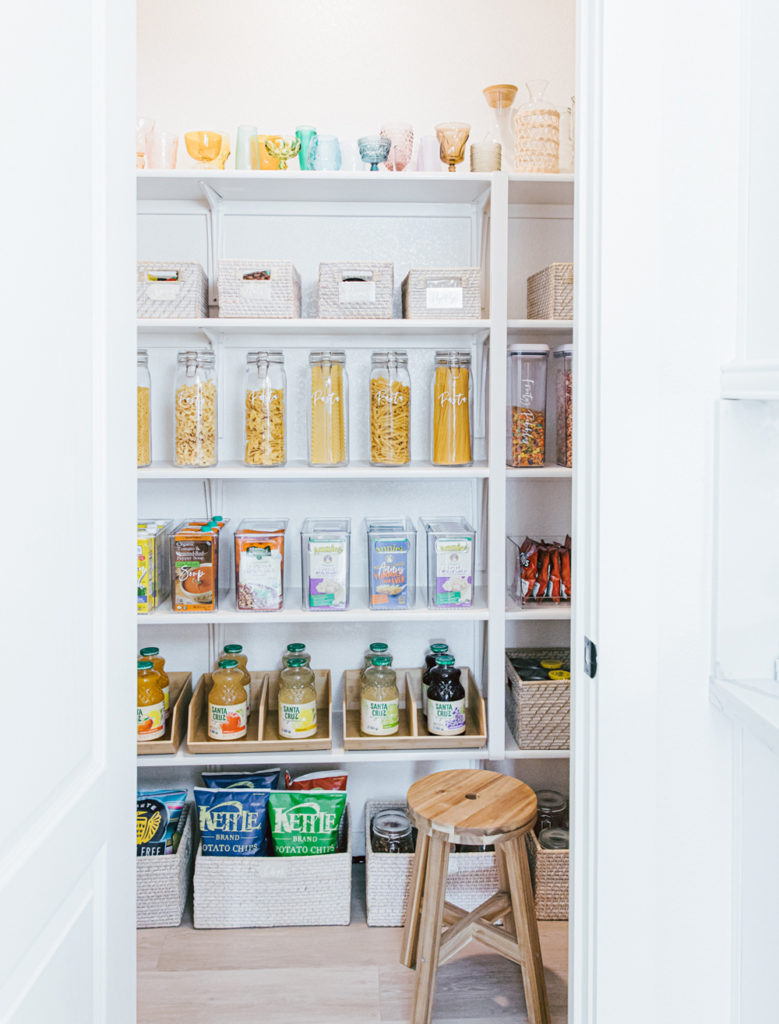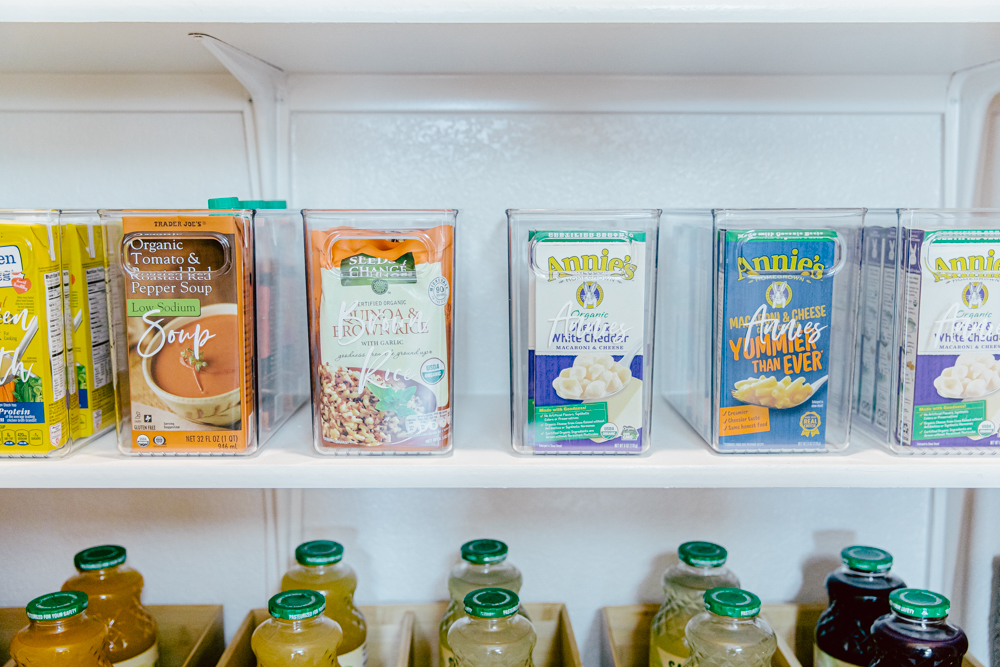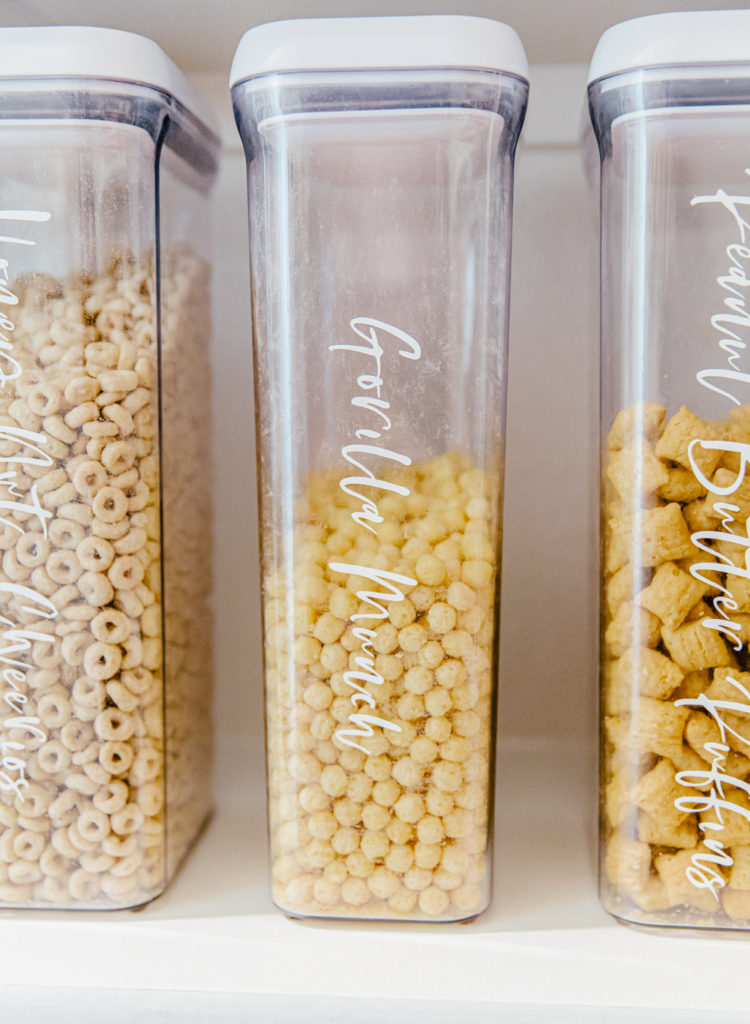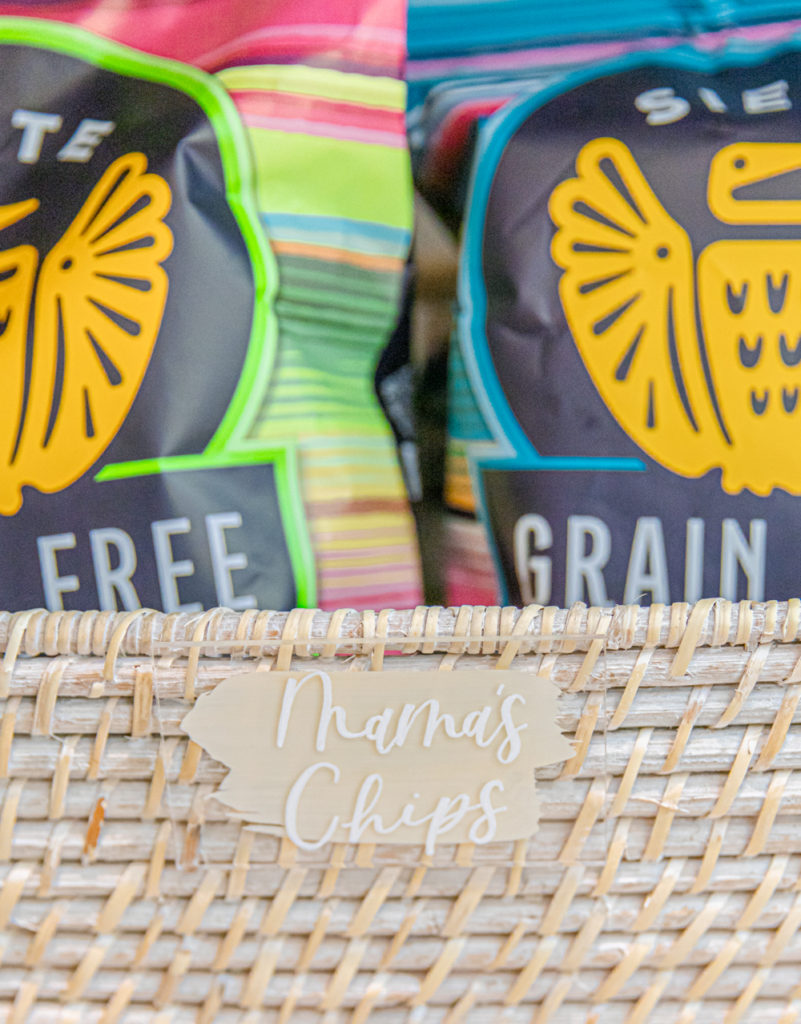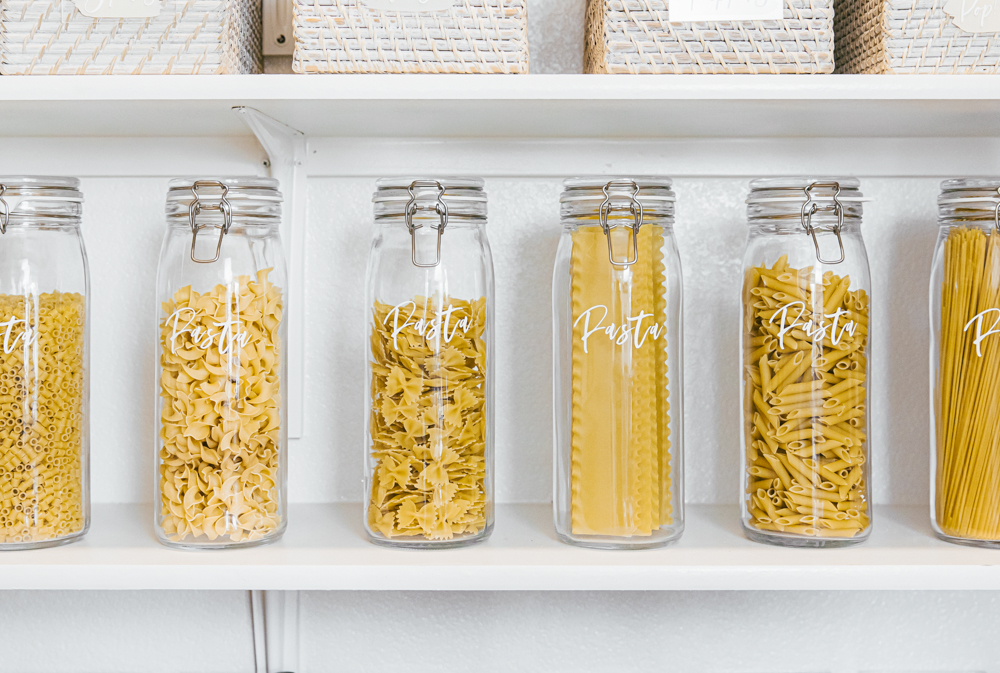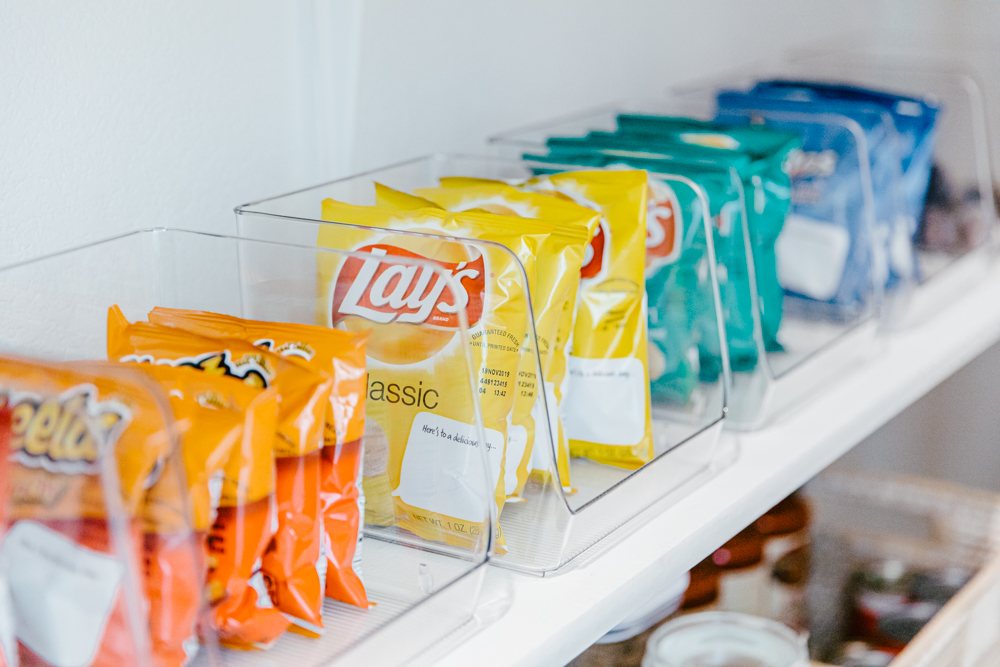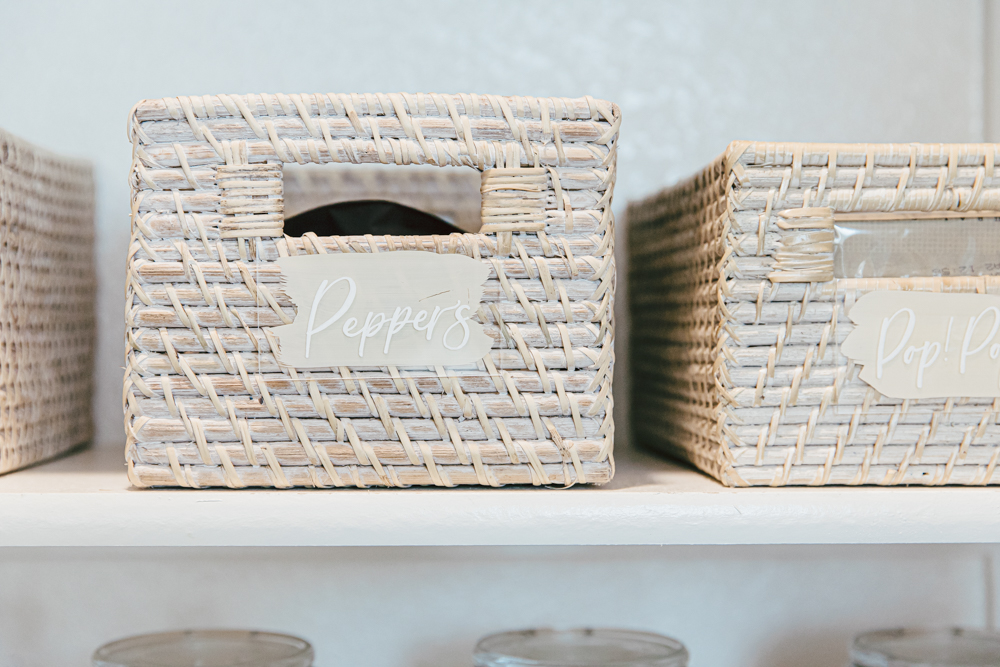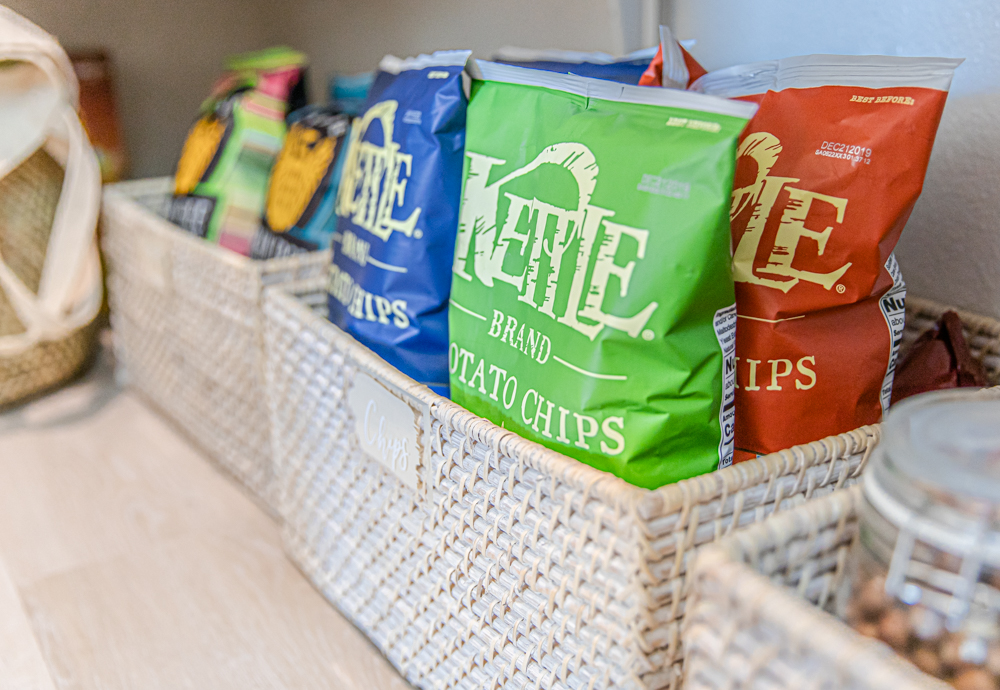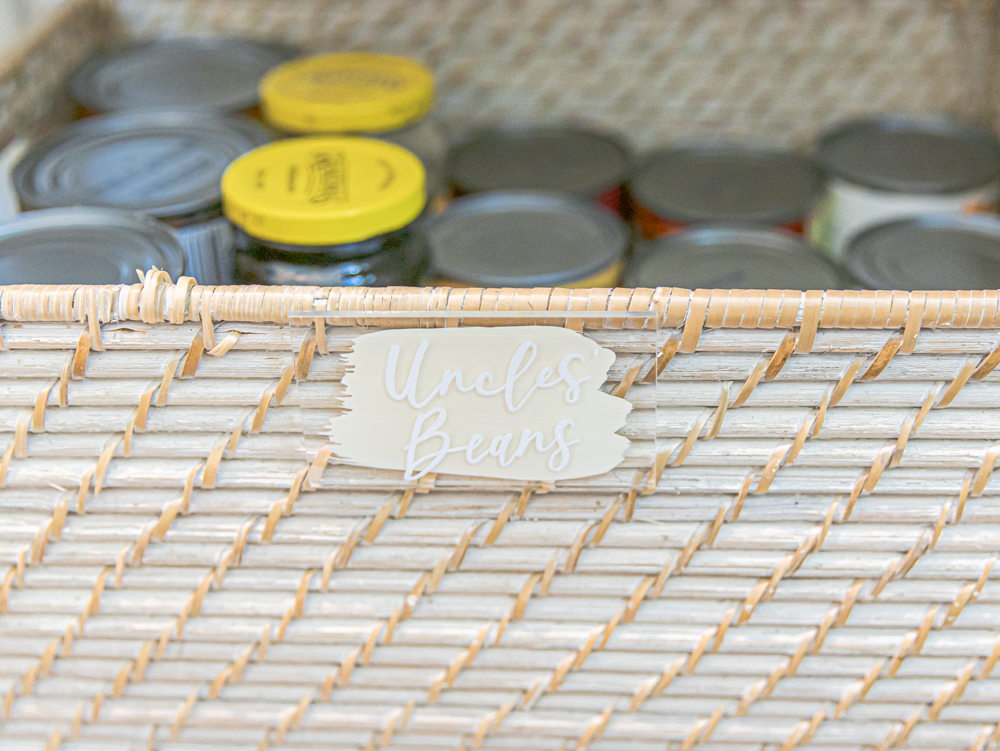 HANG IT UP!
Use the most out of your walls too! I hang up my aprons and grocery market totes there. Easy to grab and go! Speaking of market totes, have you seen the
taste without waste product line from the Coconut Bowl!?! I'm obsessed with these, and can't enough of them. They have totes, plus my favorite reusable produce bags. This way, you are not using those plastic ones at the store.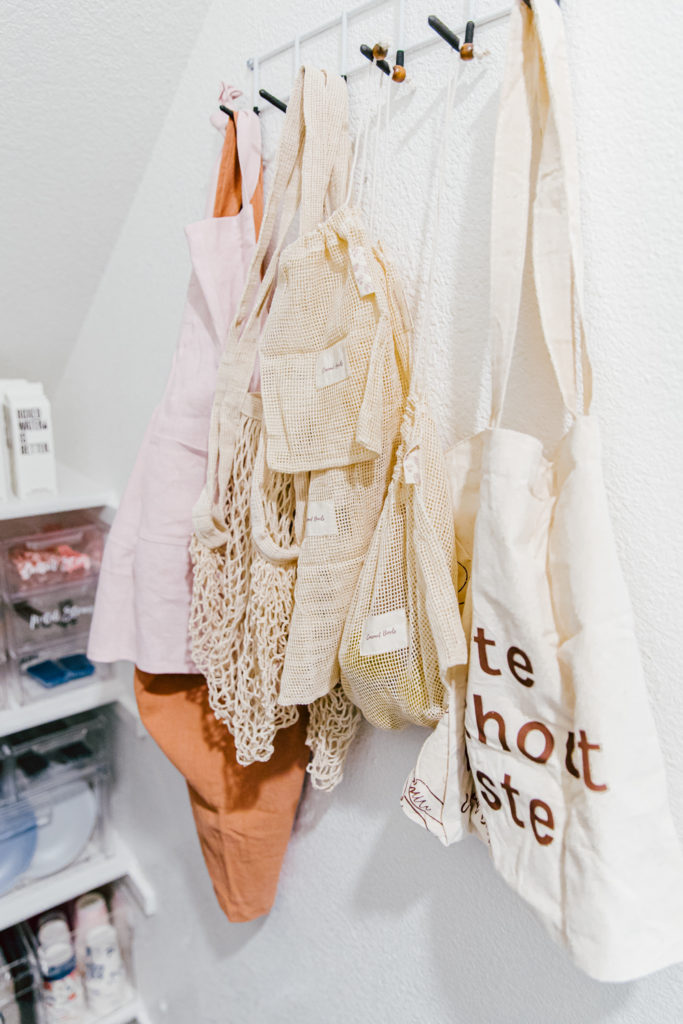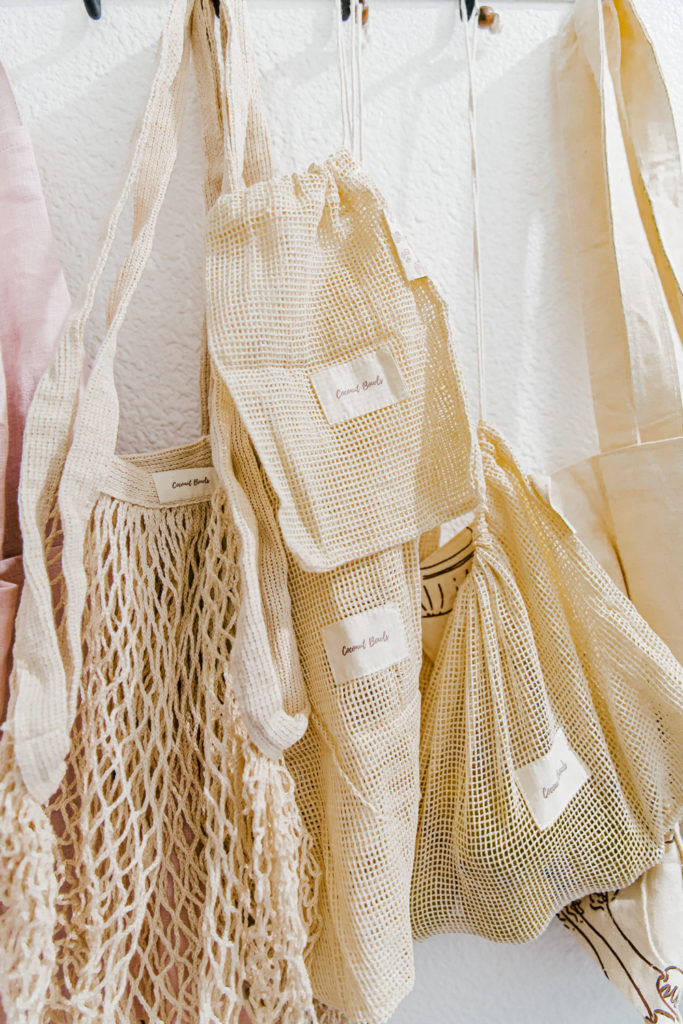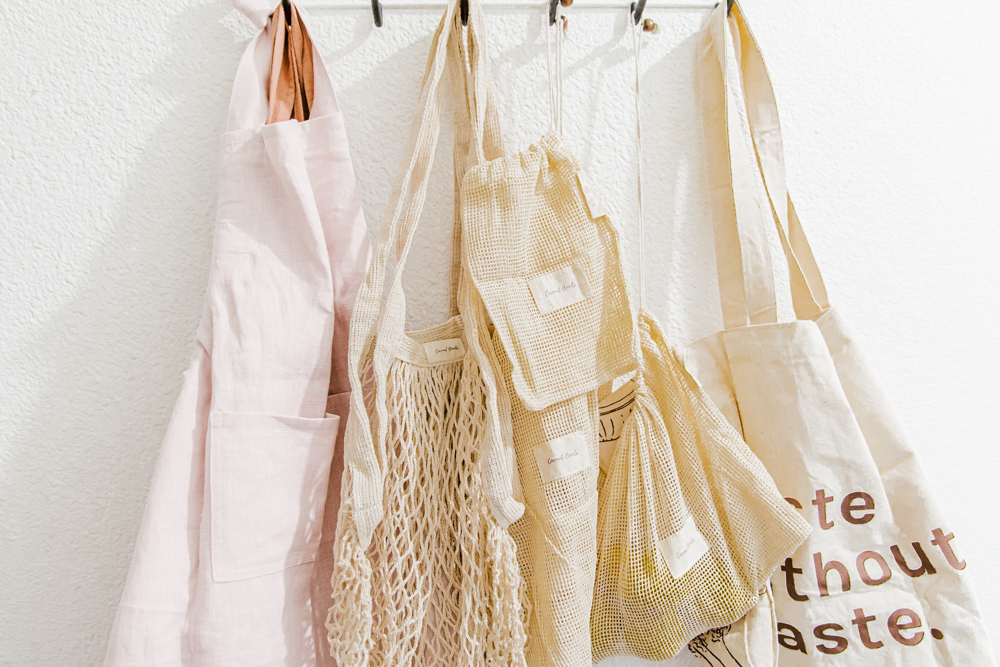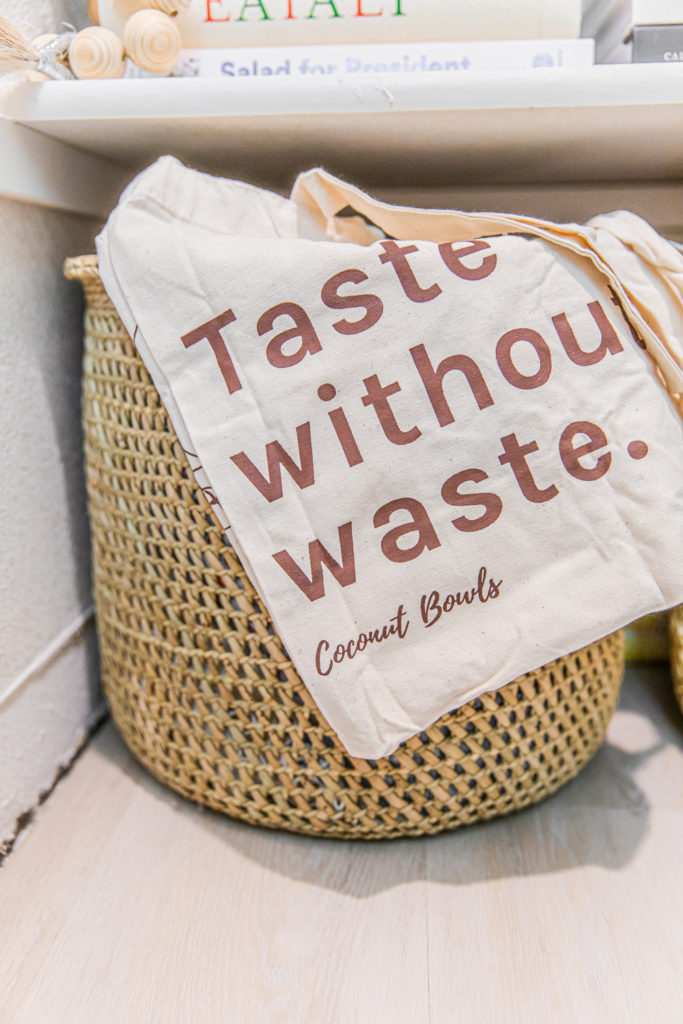 Organizers!
This is where it gets fun. I used a mix of glass containers, rattan baskets, and airtight plastic containers. Shop my organizers below!

Pretty Labels!
Label, label, label! When you will have non-family members in your pantry, they need to be able to pop in and get what they need fast. Or even your husband who has no clue where anything is. Proper Letter custom designed my labels, so cute, huh.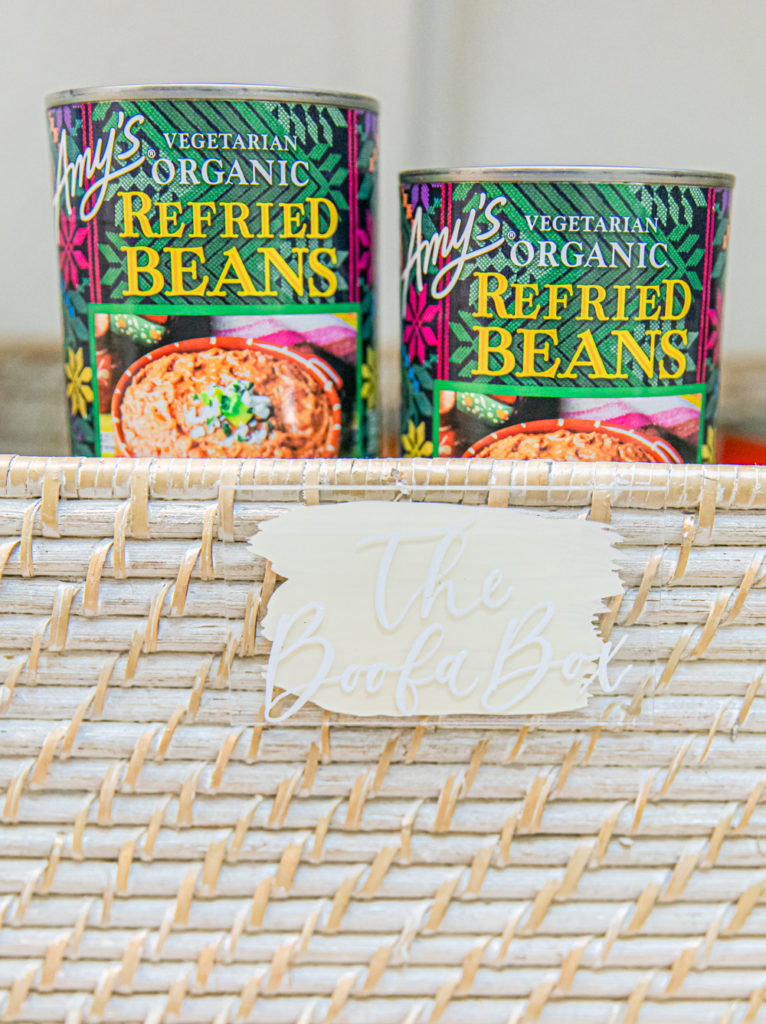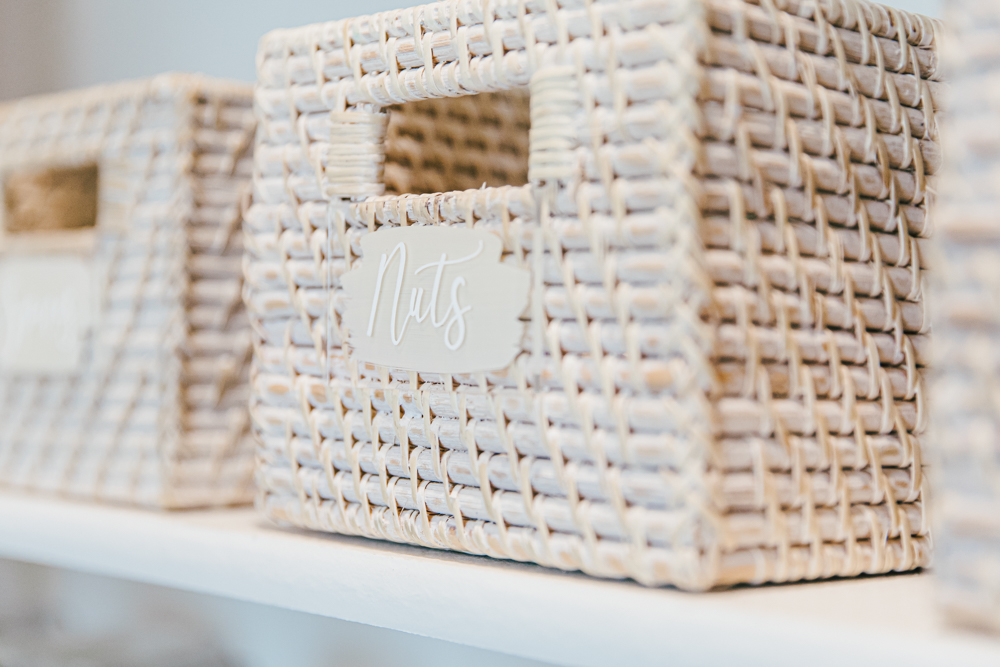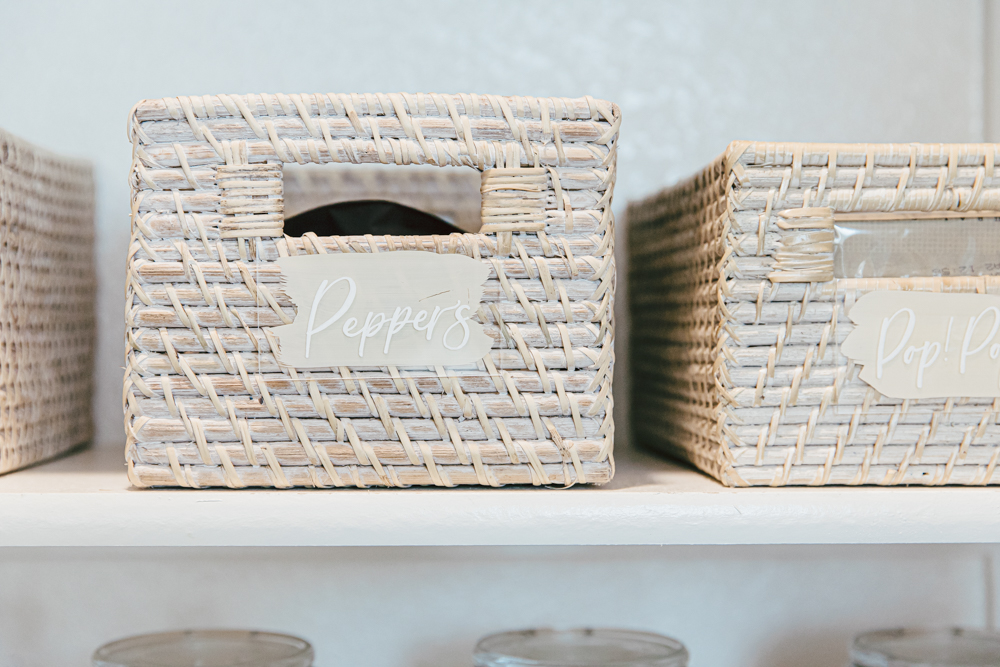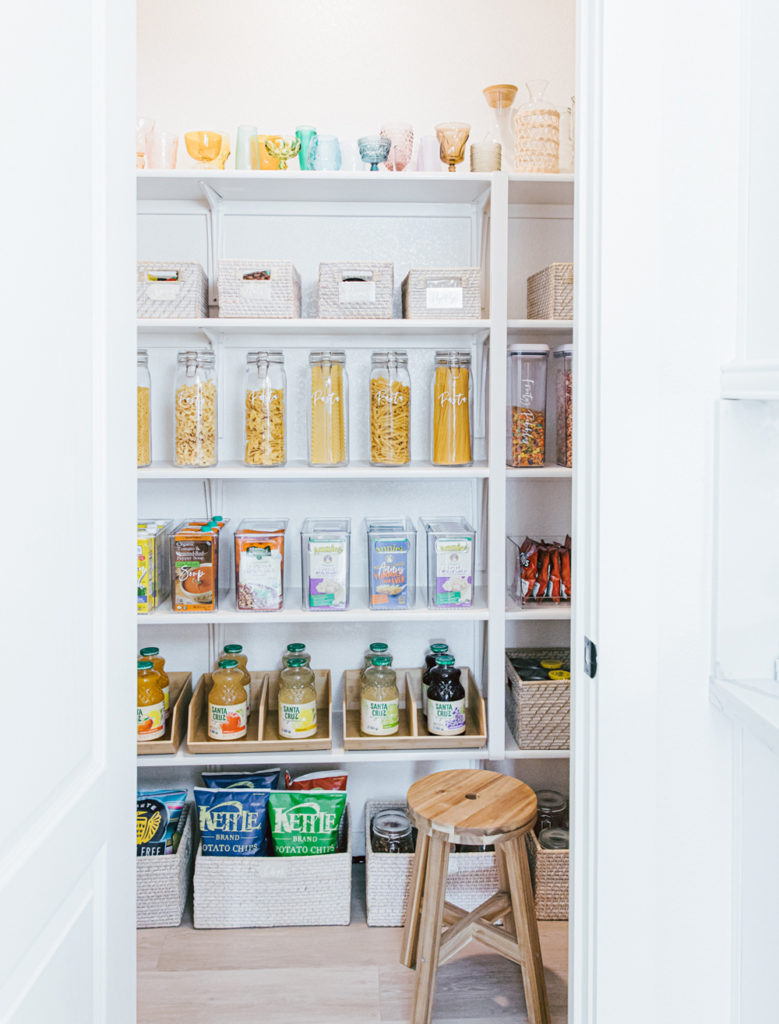 Well, that pretty much sums it all up here guys! Now, another part of the house to organize. What should be next? I'm thinking the kids' playroom closet! You can shop more of my pantry goodies below!

ABBY'S PANTRY



xx
Abby