How are you all doing?! It's been a doozy of a few months, and it's still hard to believe what's going on somedays. Quarantine was and is interesting… I have to say I do enjoy the down time and the life pause – but I do miss working and seeing friends and family. It's a weird mix of emotions, a rollercoaster at times… A lot of us are getting into a new rhythm, and if you're like me, part of that rhythm has been Happy Hour!
Once I get to a certain hour… and it could be earlier than the traditional happy hour time, no judgements here, it's time for a cocktail! I especially love doing this with my hubby, parents or even an occasional neighborhood social distanced happy hour has happened! As we slowly start coming out of quarantine I hope that Happy Hour sticks and I've got all the inspiration for you here today to show why it should!
Photos by Corrie Lynn Photography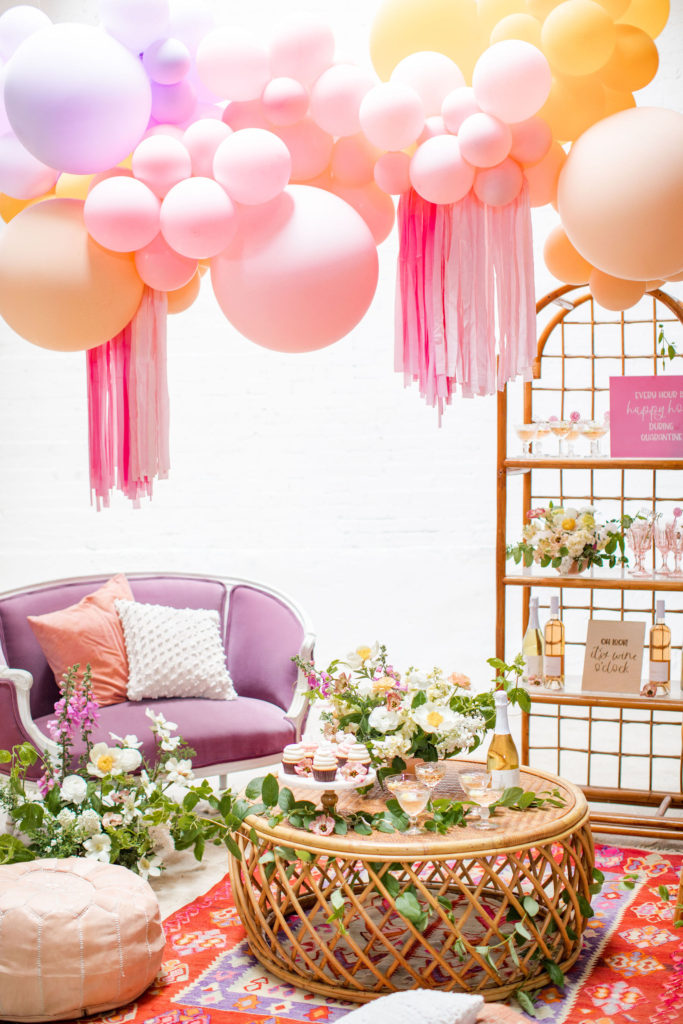 You know, when I see a set up this pretty, it's hard to know where to start! But today, lets start with the amazing balloons…. The Pop Shop did it again with the most perfect color scheme and the addition of that pretty fringe! I am obsessed and I think I found my new favorite Spring color palette.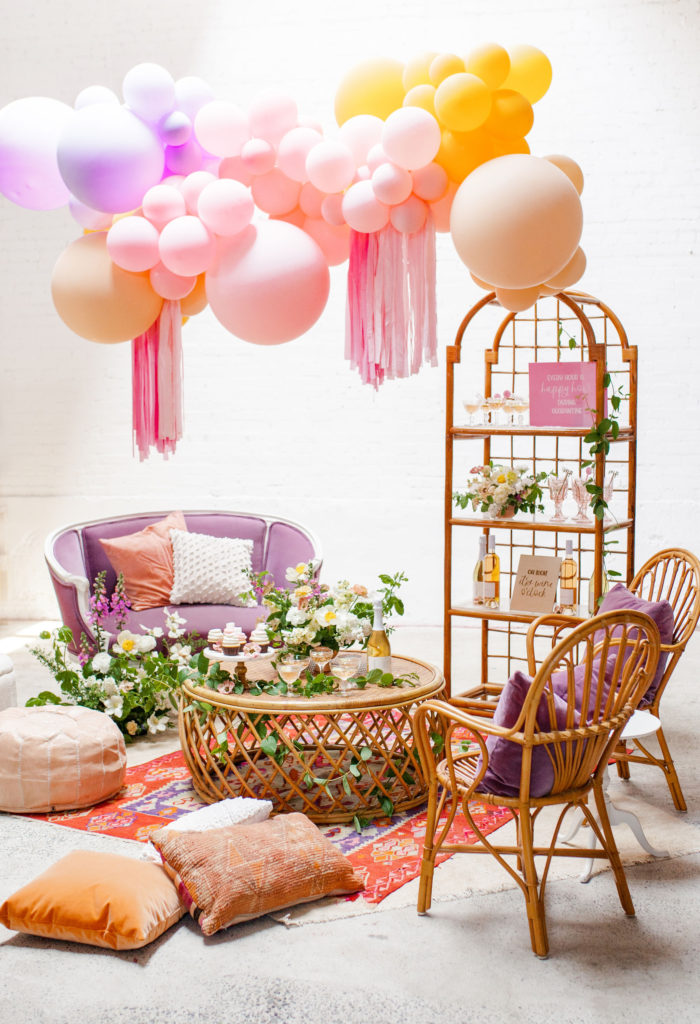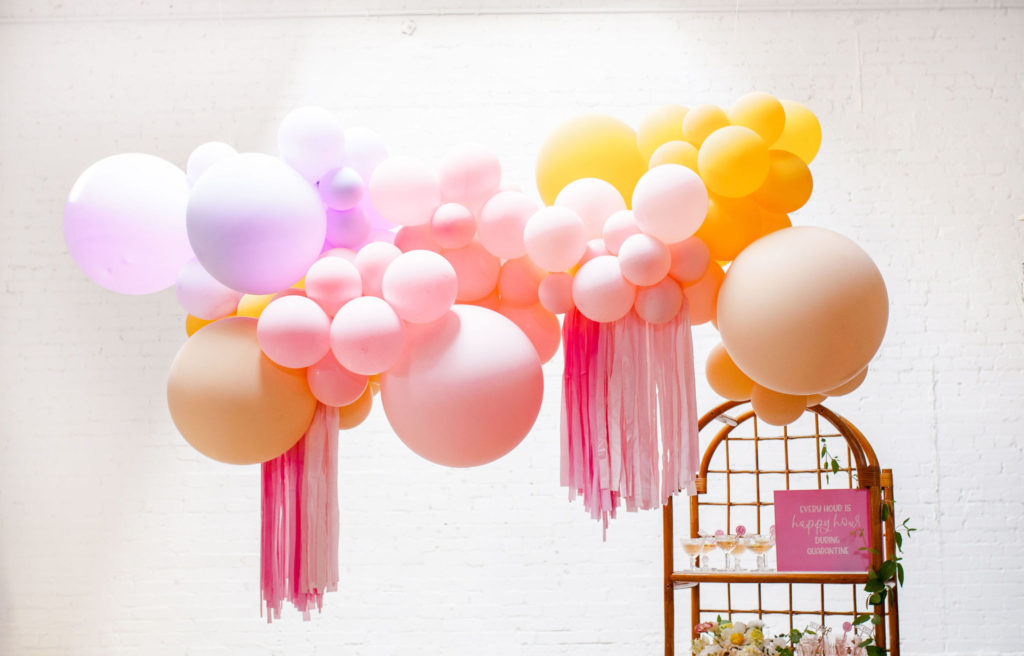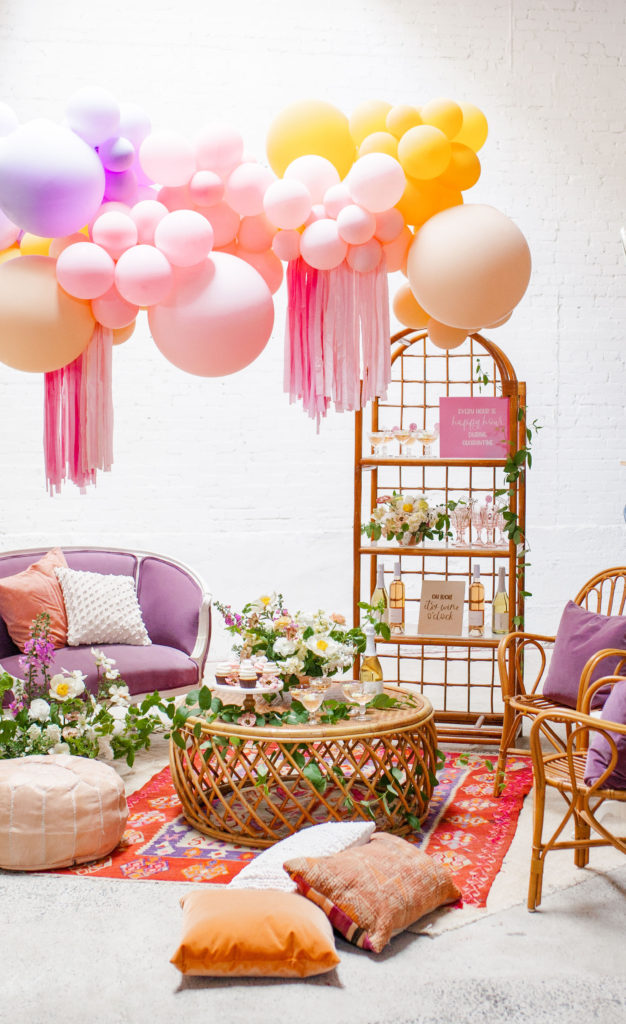 What's next for the perfect happy hour?! An amazing lounge! Sweet Salvage Rentals has the prettiest pieces and so many fun pops of color to play with. Can we talk about that purple settee? So fun!! I also love the rattan pieces, if you know Beijos, you know rattan is our thing… And those textiles, just oh so yummy!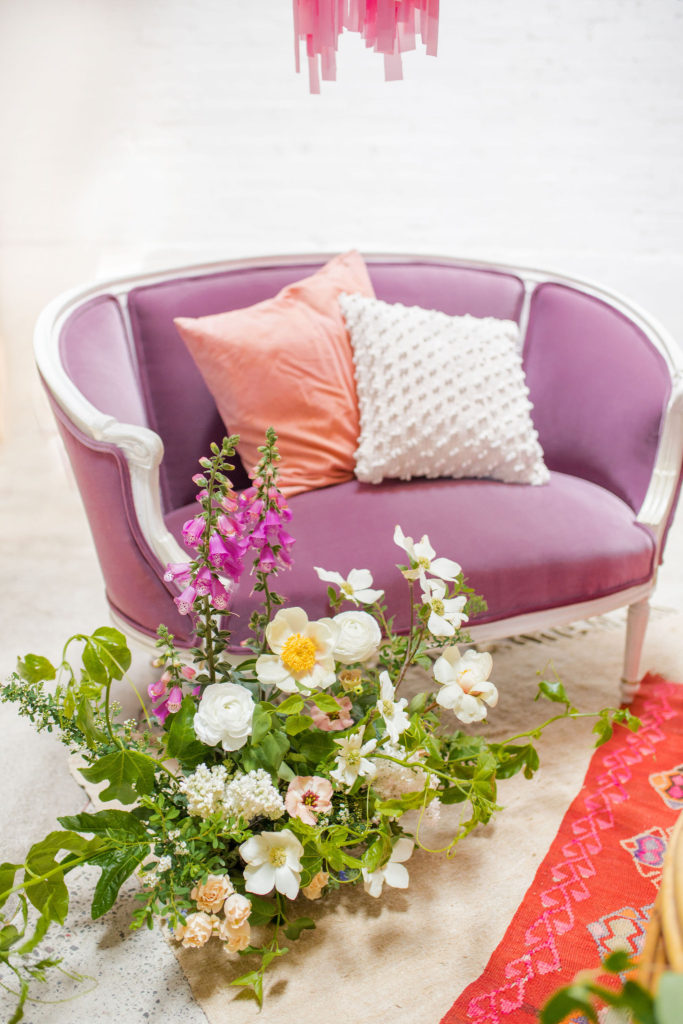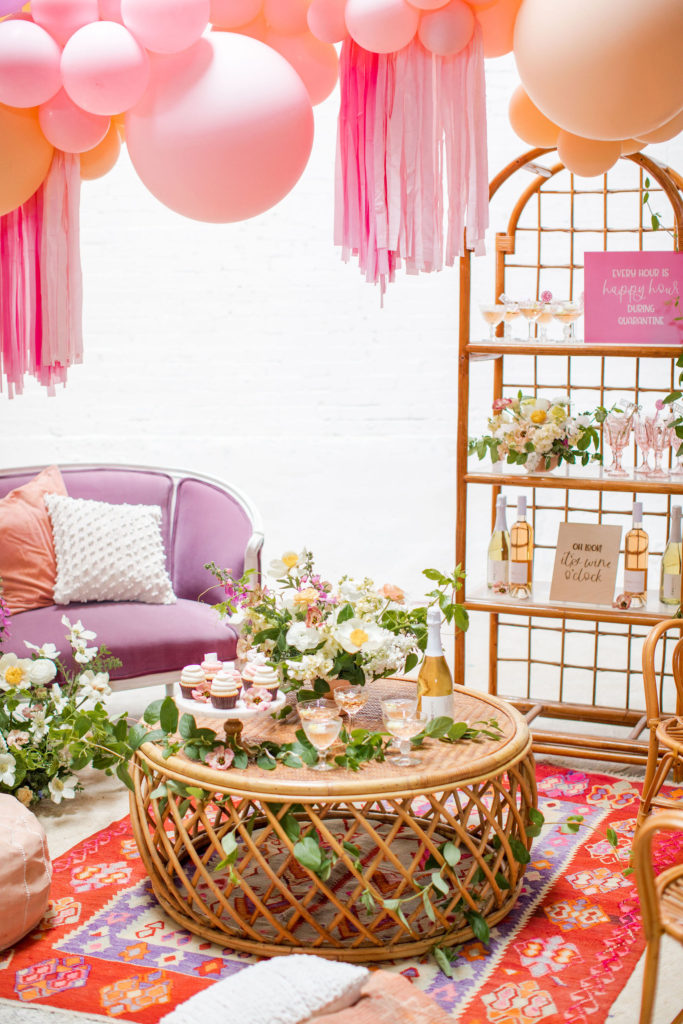 You know a Beijos party has to have the prettiest florals and who else would we trust but Third & Park. Look at those peonies, I can't even!!! Just LOOK! I love all of these Spring blooms so much, the colors, the textures, just everything. So stunning!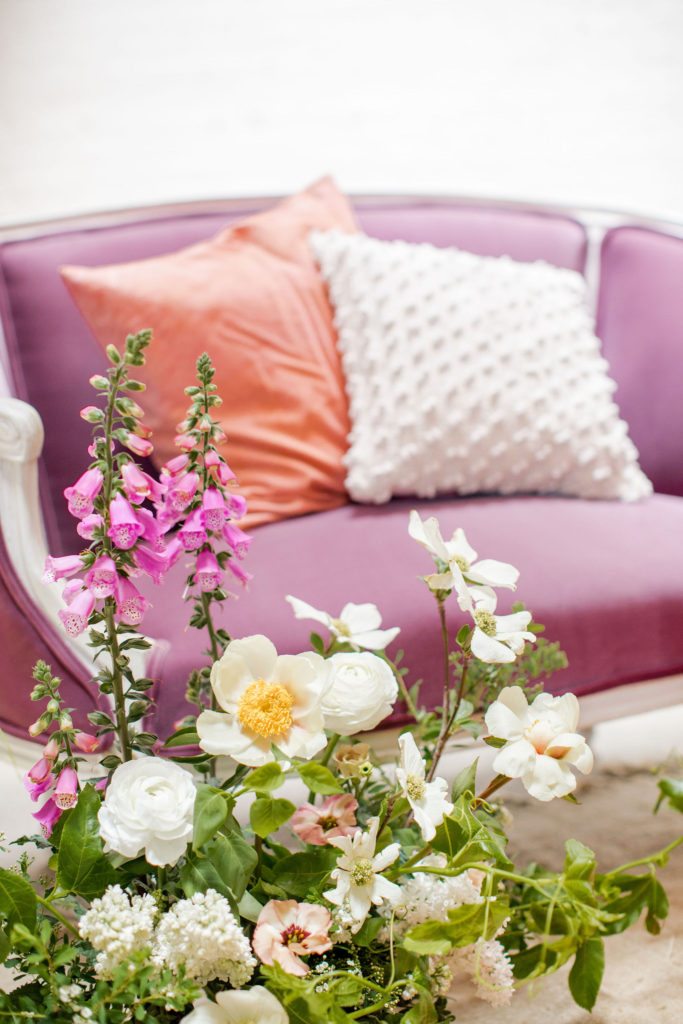 The loveliest set up! For me, these colors are just everything!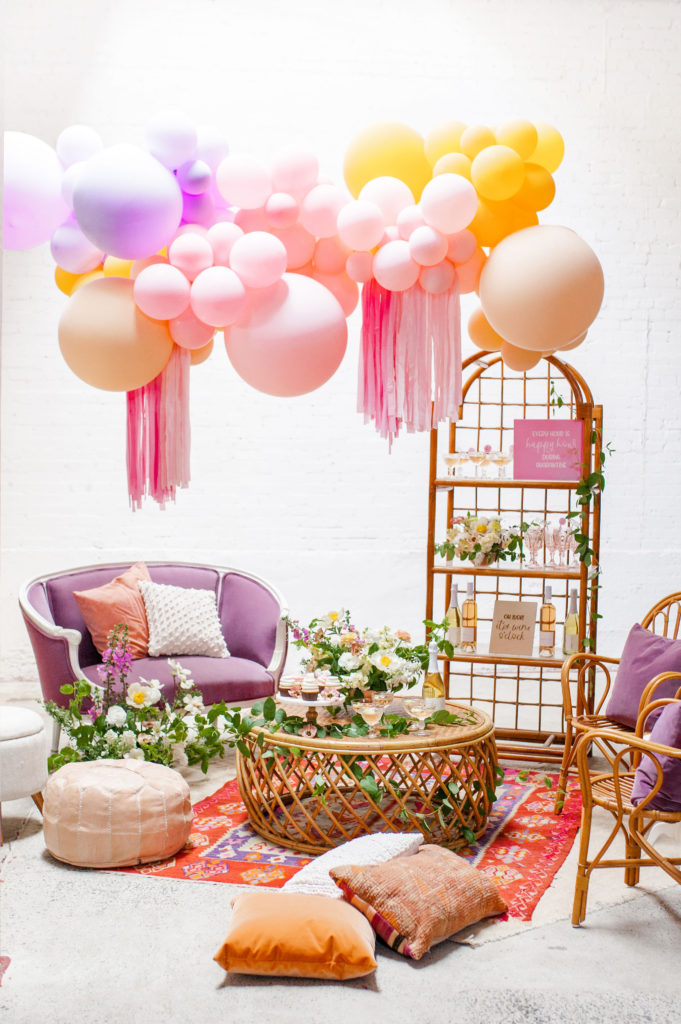 Another Beijos essential for ANY event?! Details!! Our girl Poppy Jack Shop always delivers and these couldn't be cuter! I love that bright pink signage! And of course we had to have some cute and catchy phrases…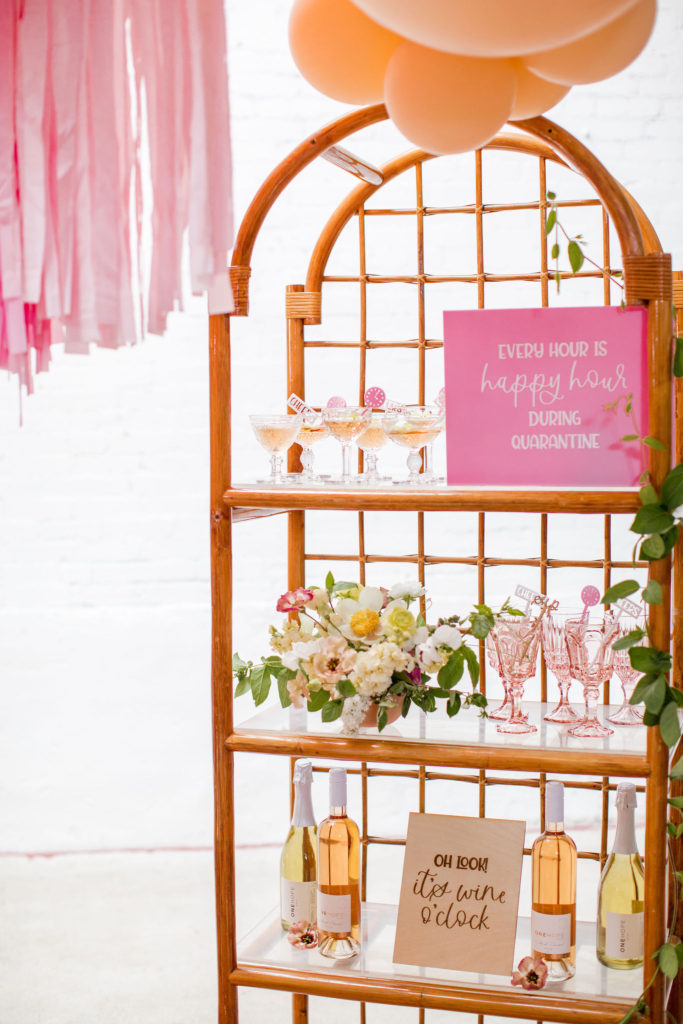 Don't forget the stir sticks too! Love this variety of color and texture, so fun!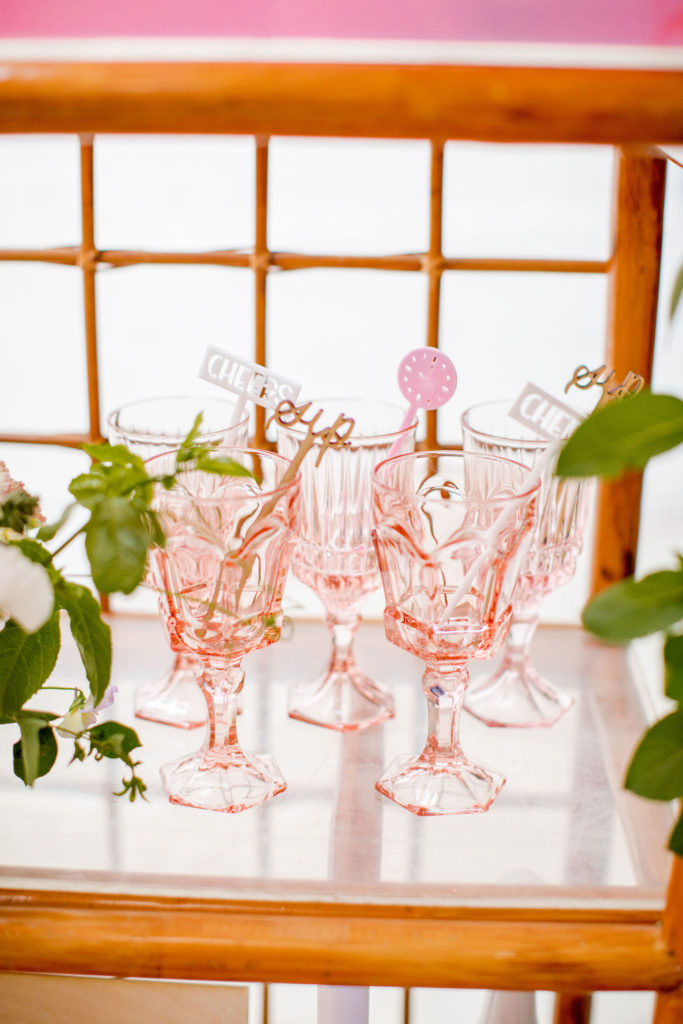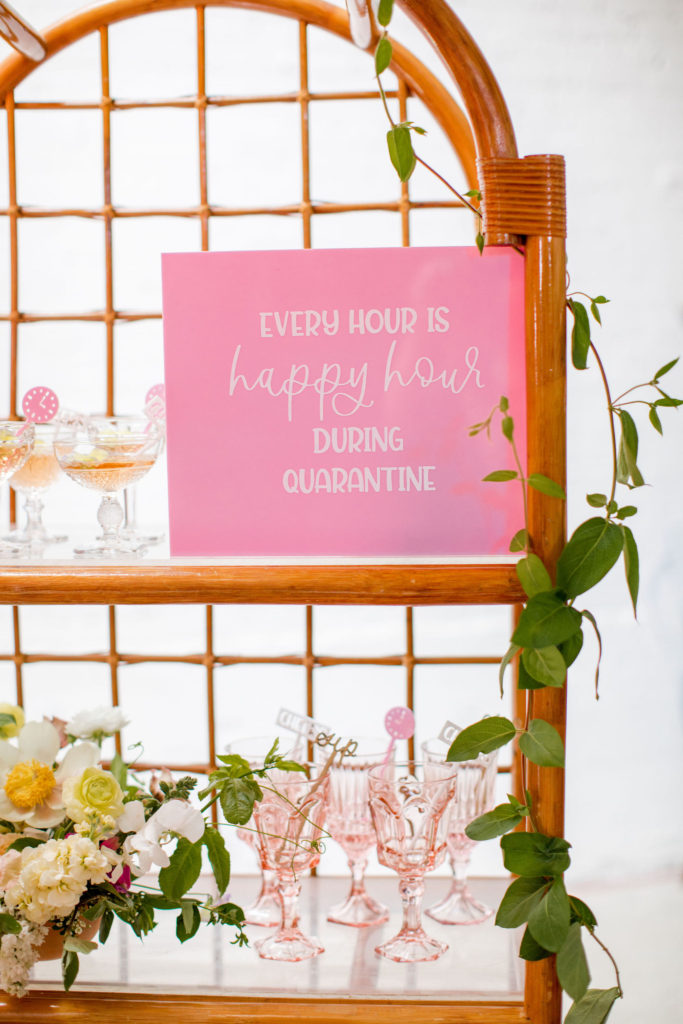 The bar is stocked with all of the essentials – pretty glassware from Cherished Rentals and as many bottles of One Hope rosé and champagne we could get our hands on!!!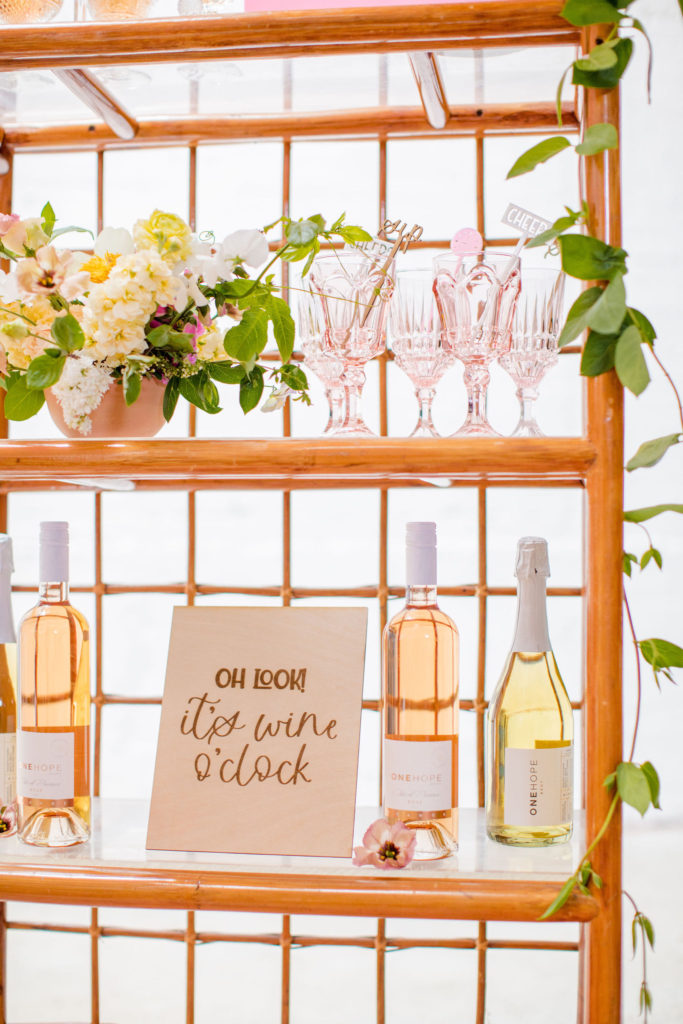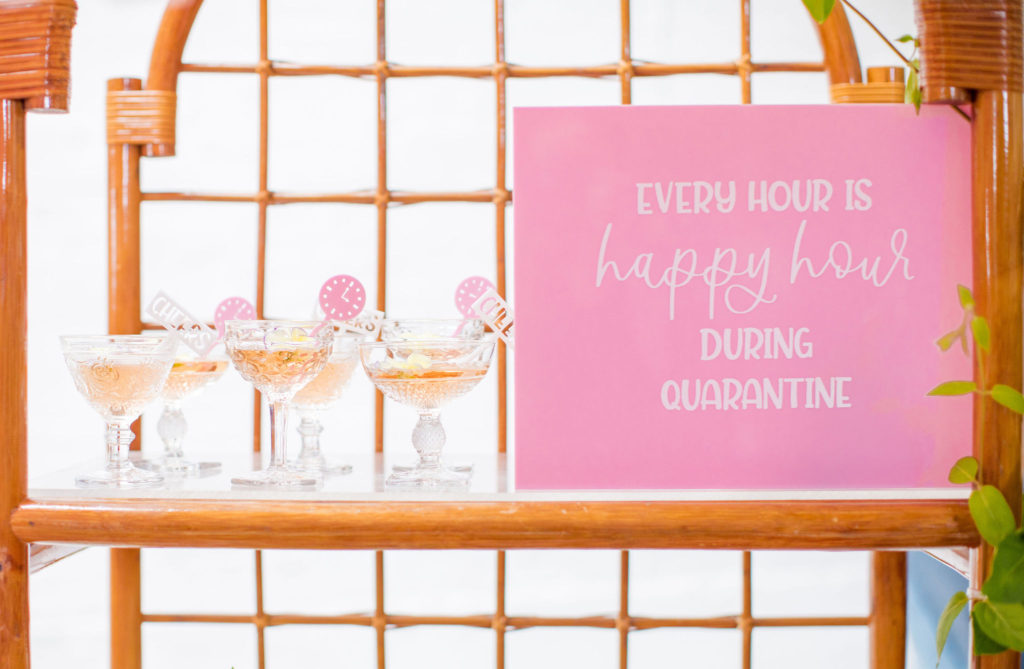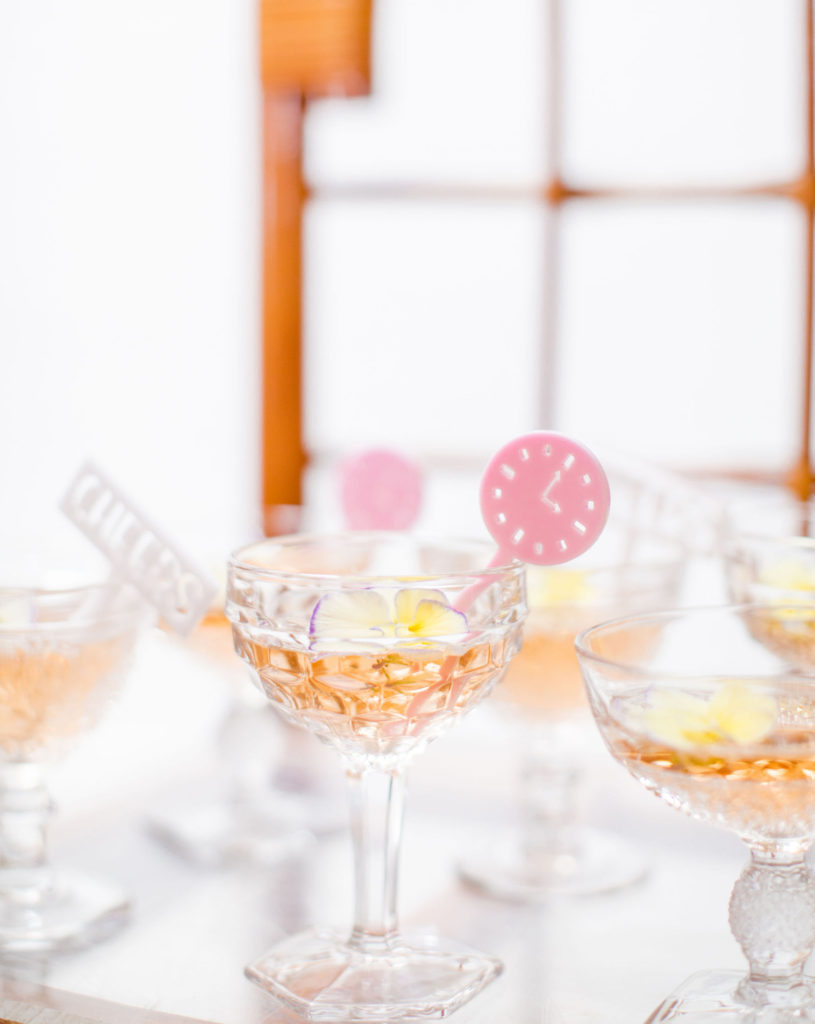 Can someone deliver this whole situation to me?! Mmmmkay, thank you!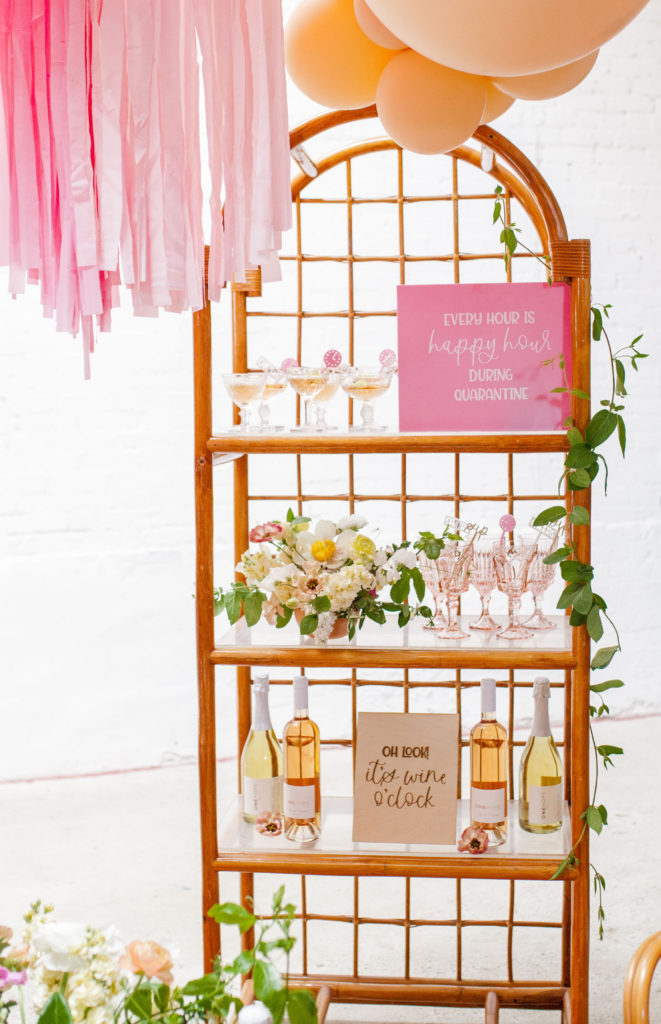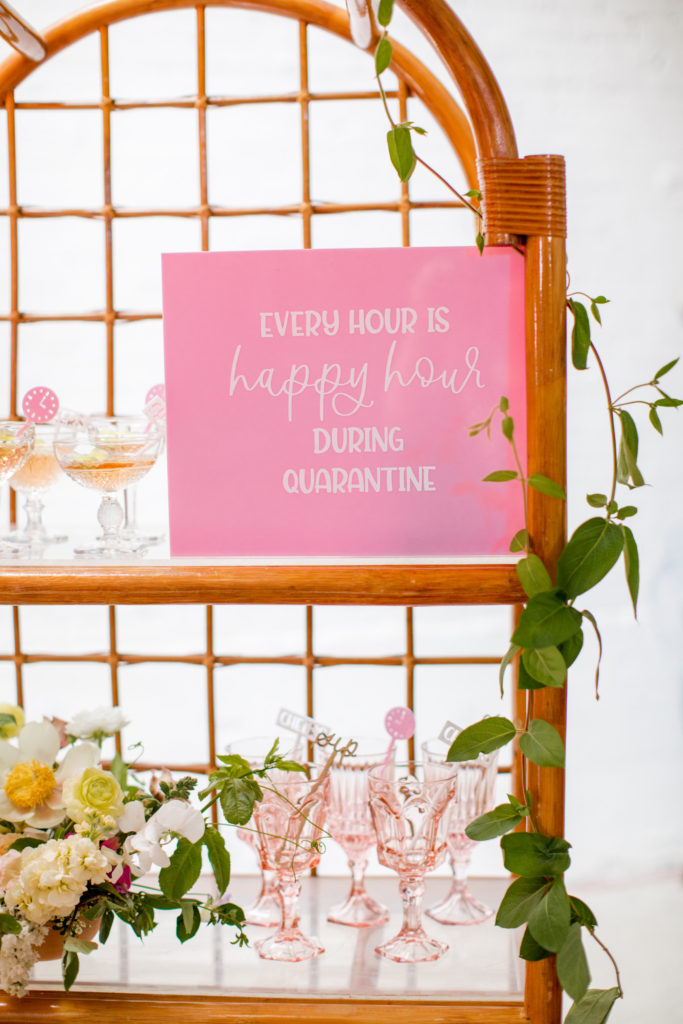 I stocked up that coffee table with all of our favorites ladies… Gorgeous flowers, champagne and rosé and CUPCAKES!!!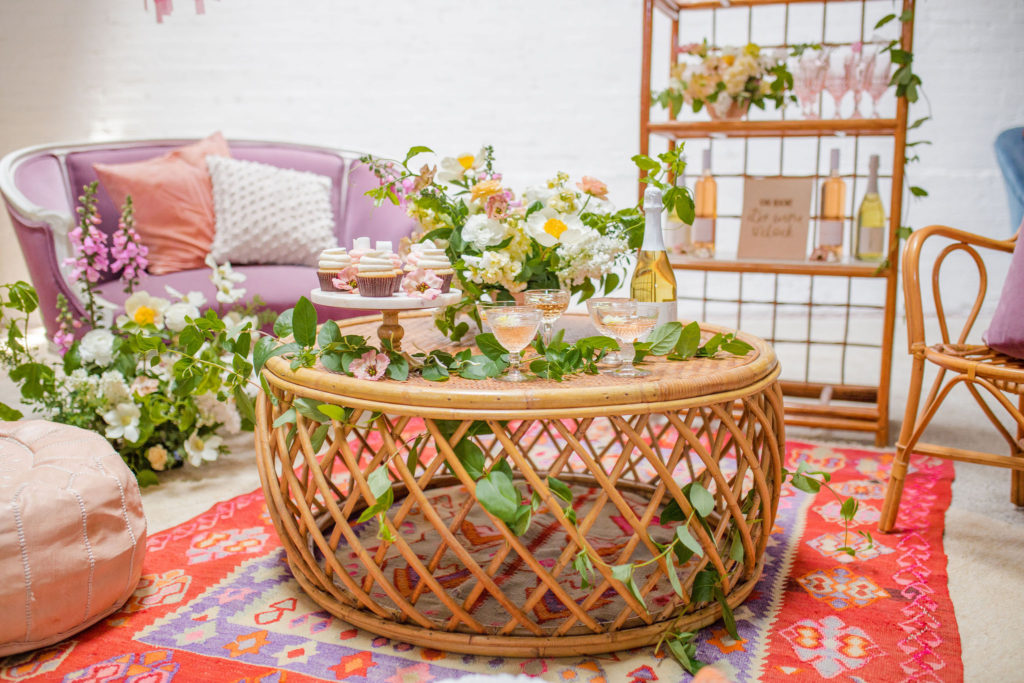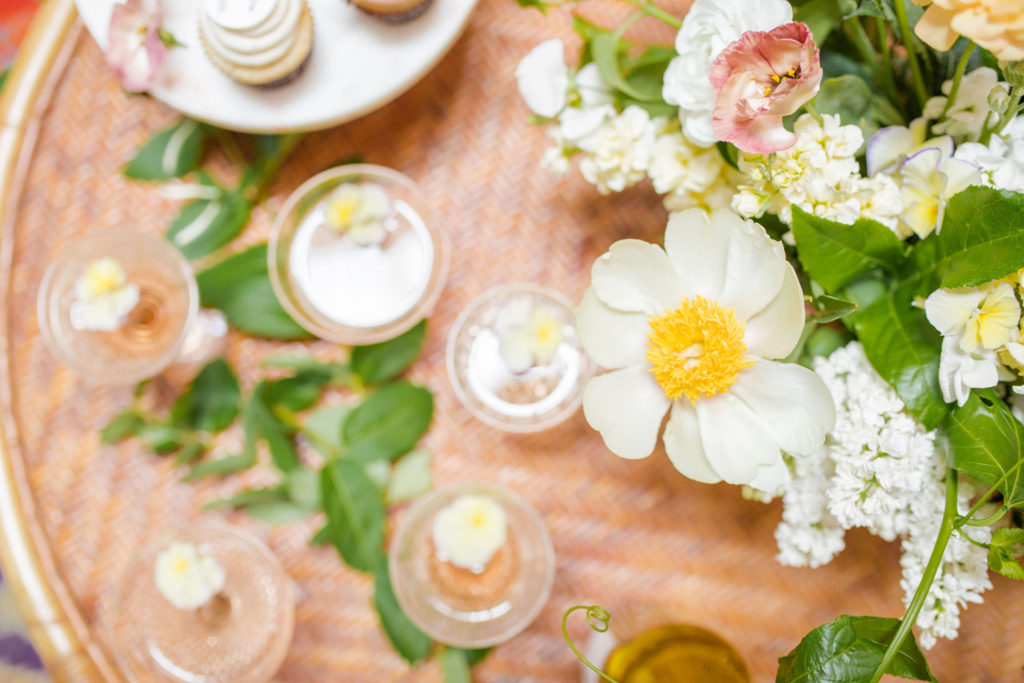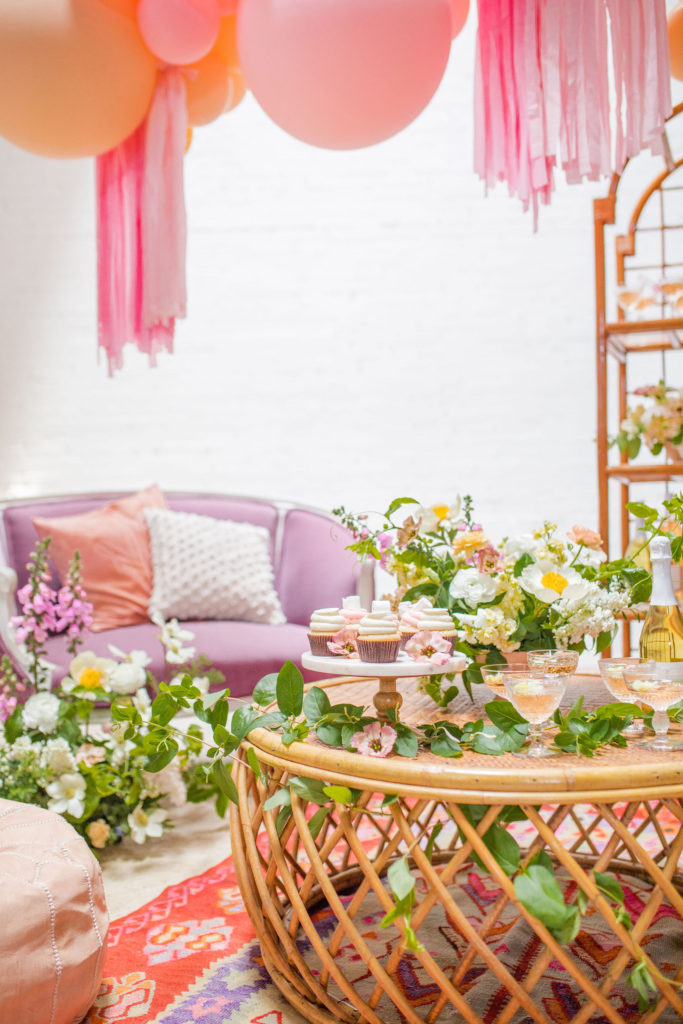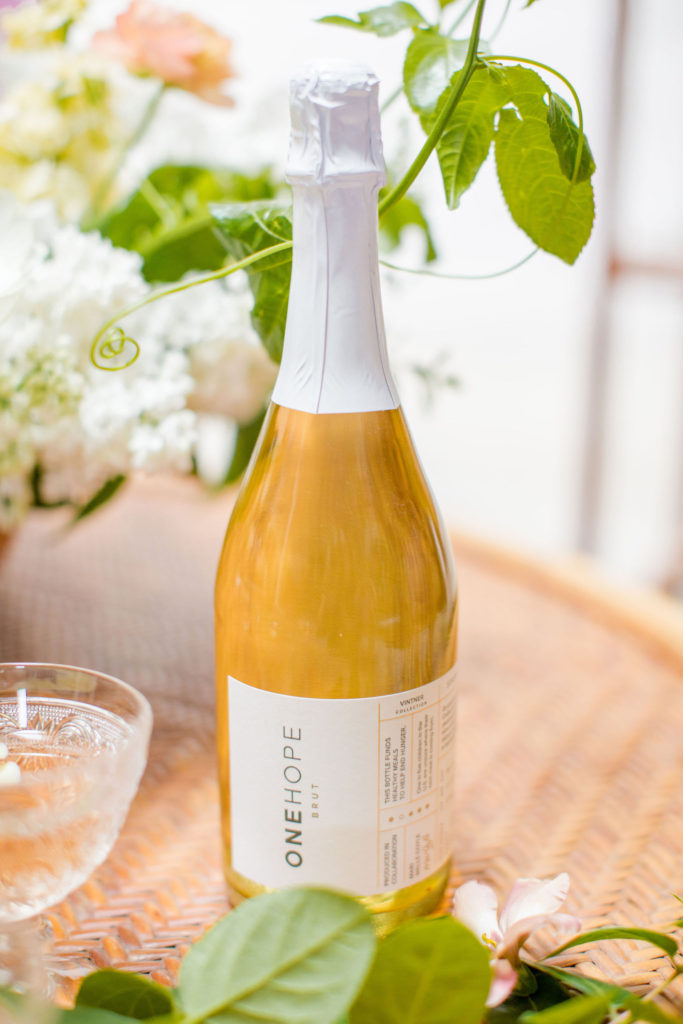 Adding edible flowers in those coupes is always necessary friends!!! Pretty factor goes up A LOT!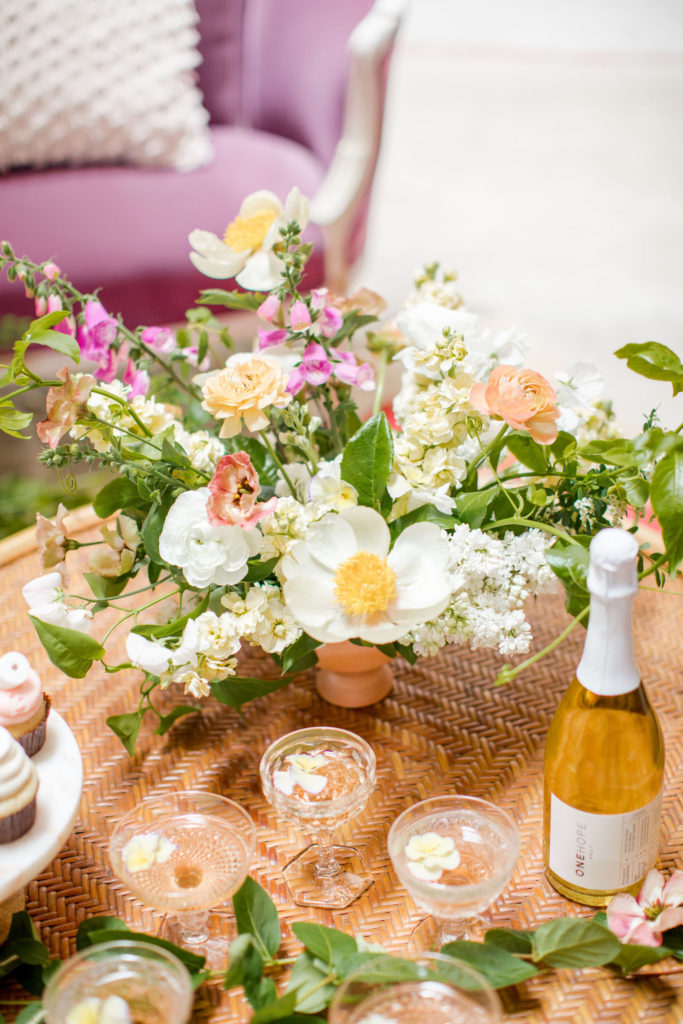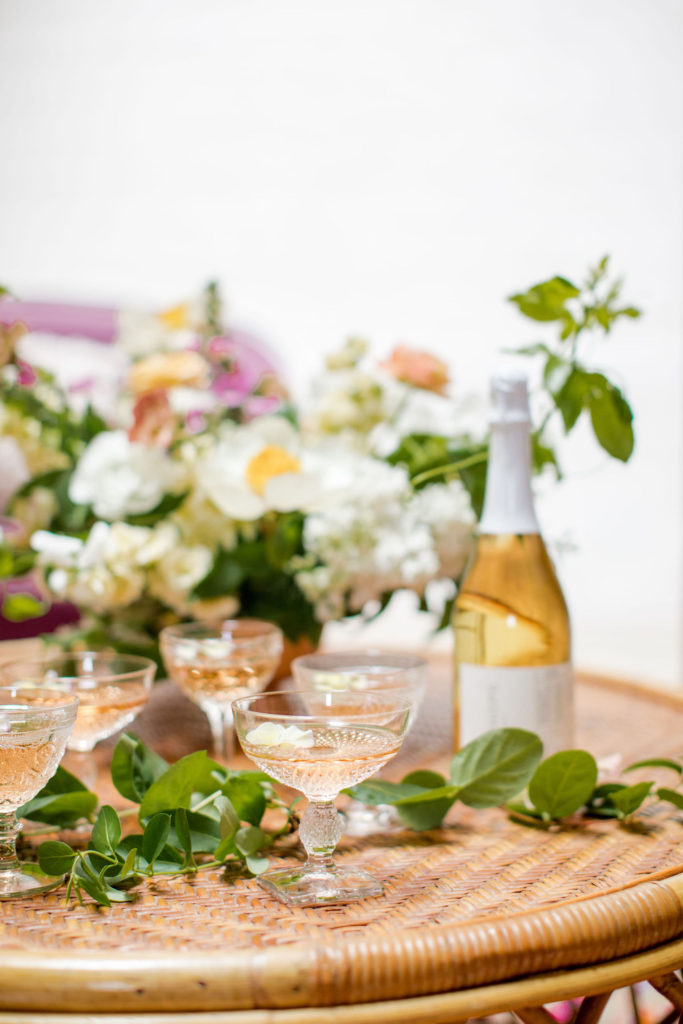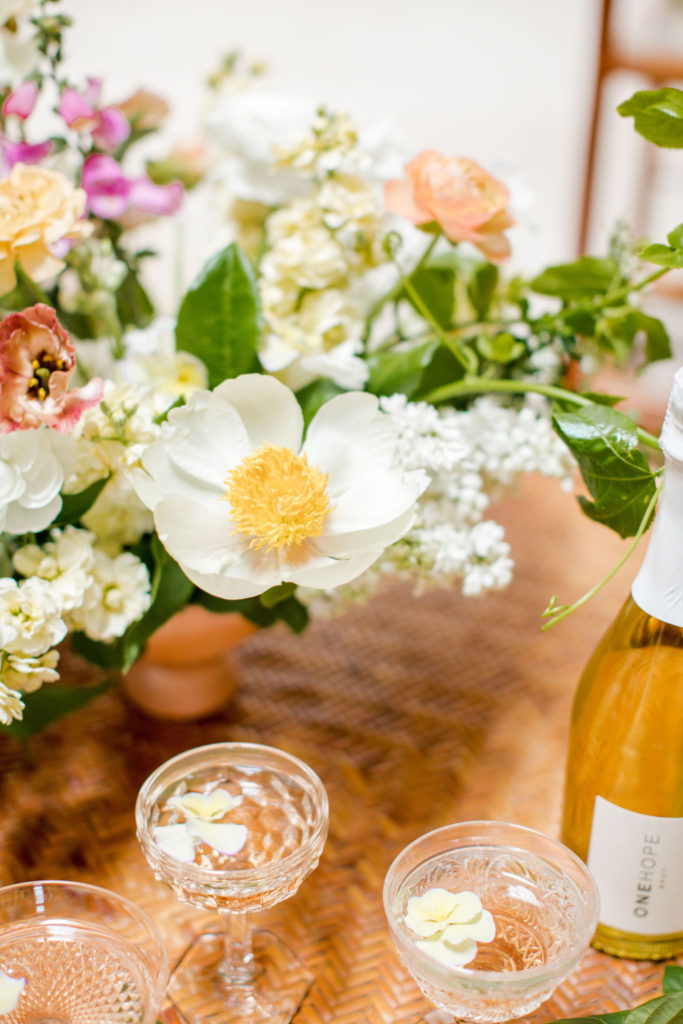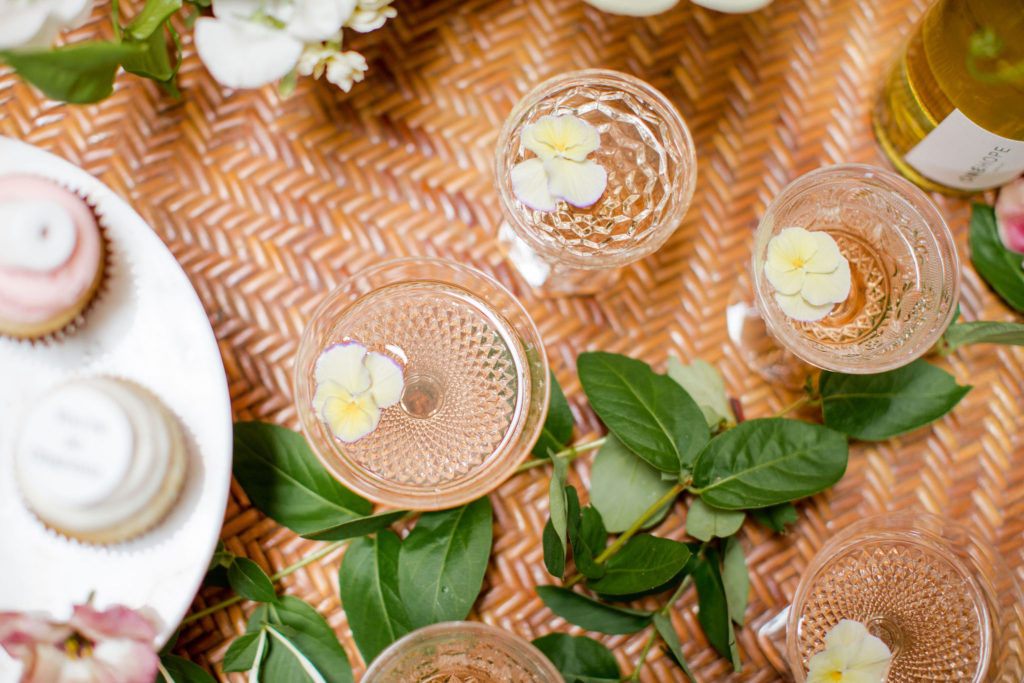 Our friends at Sweet & Saucy Shop are always ahead of the trends when it comes to fun and kitschy desserts. You know they were killing the game right when Quarantine went down with these adorable toilet paper themed cupcakes!! How fun are those?! Such a hit!!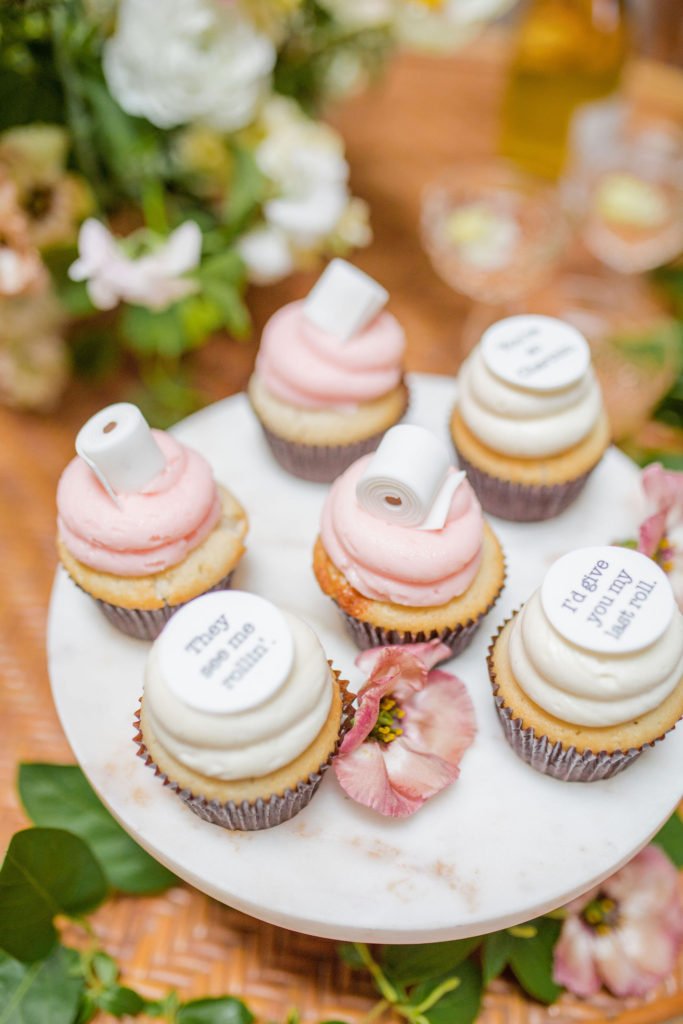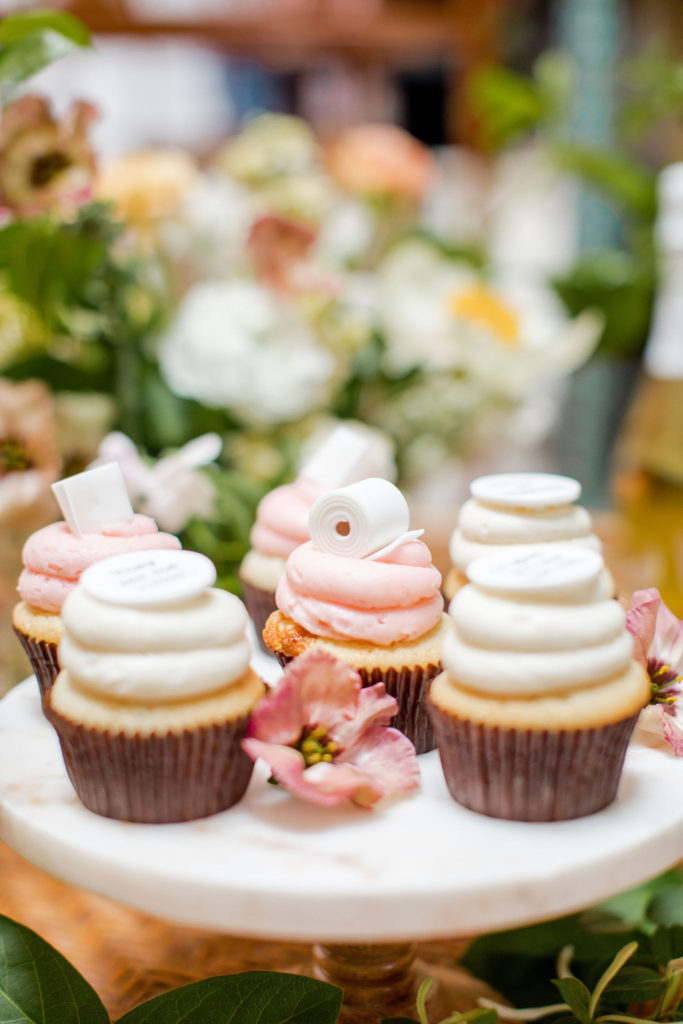 Those sayings!!! Dying over here….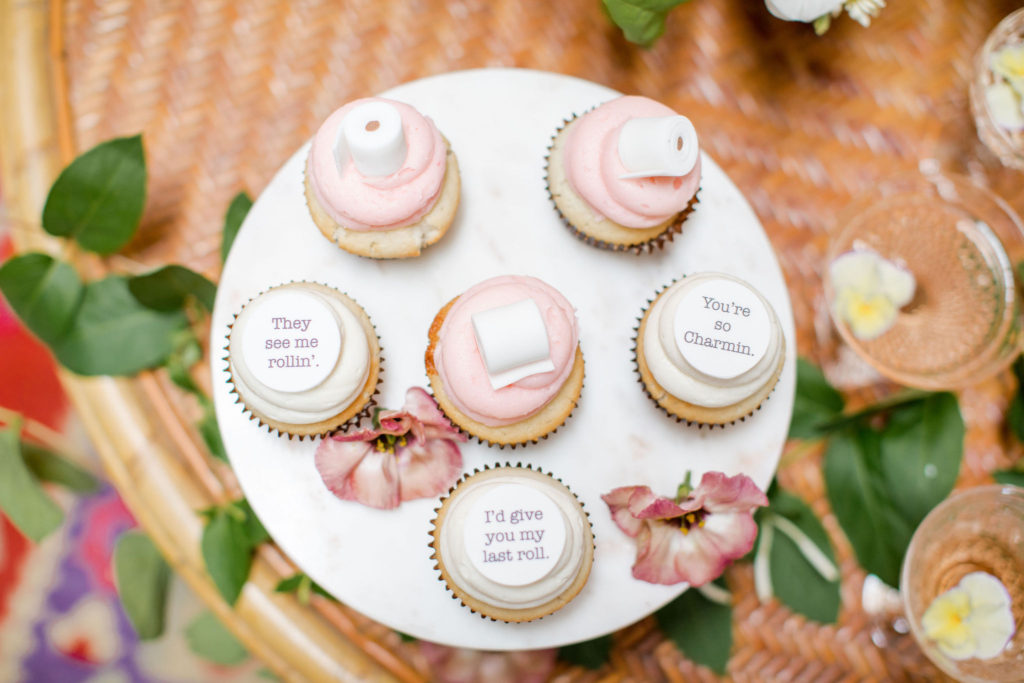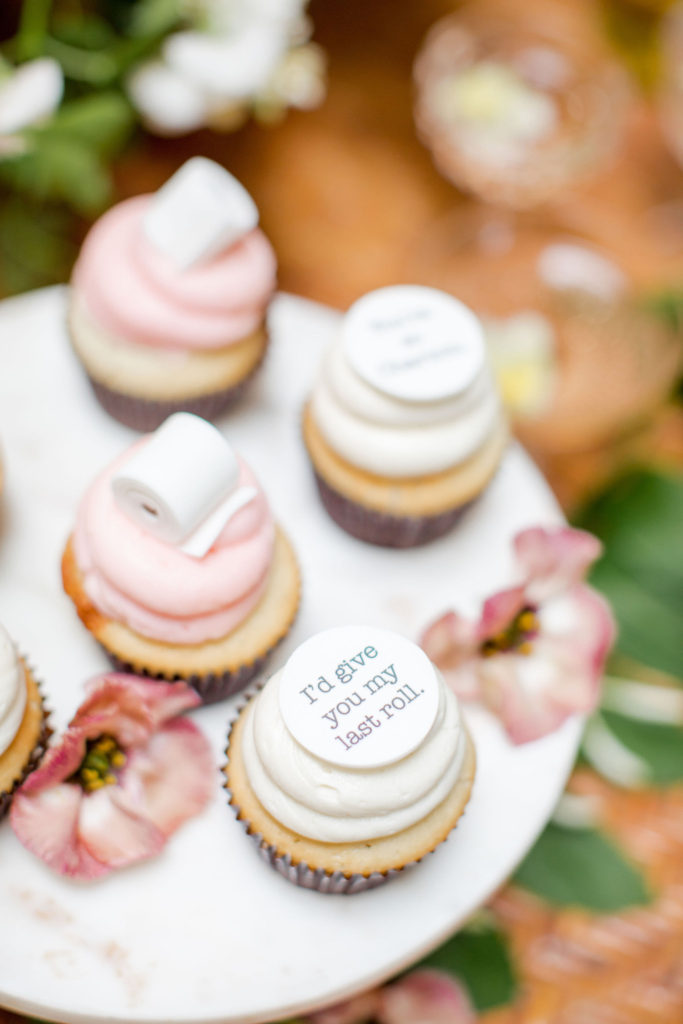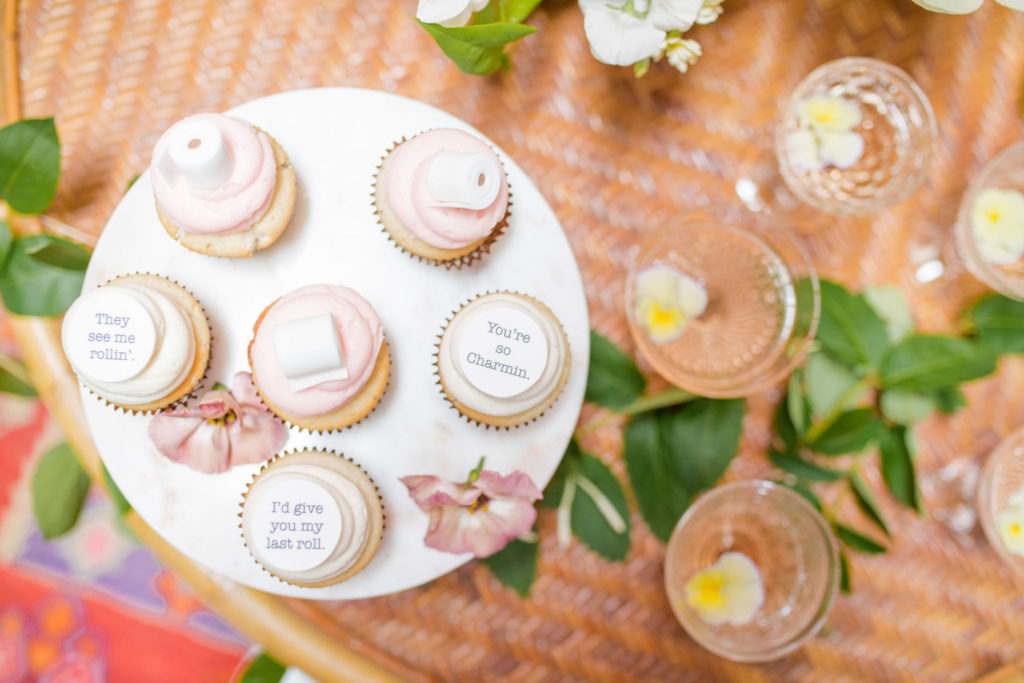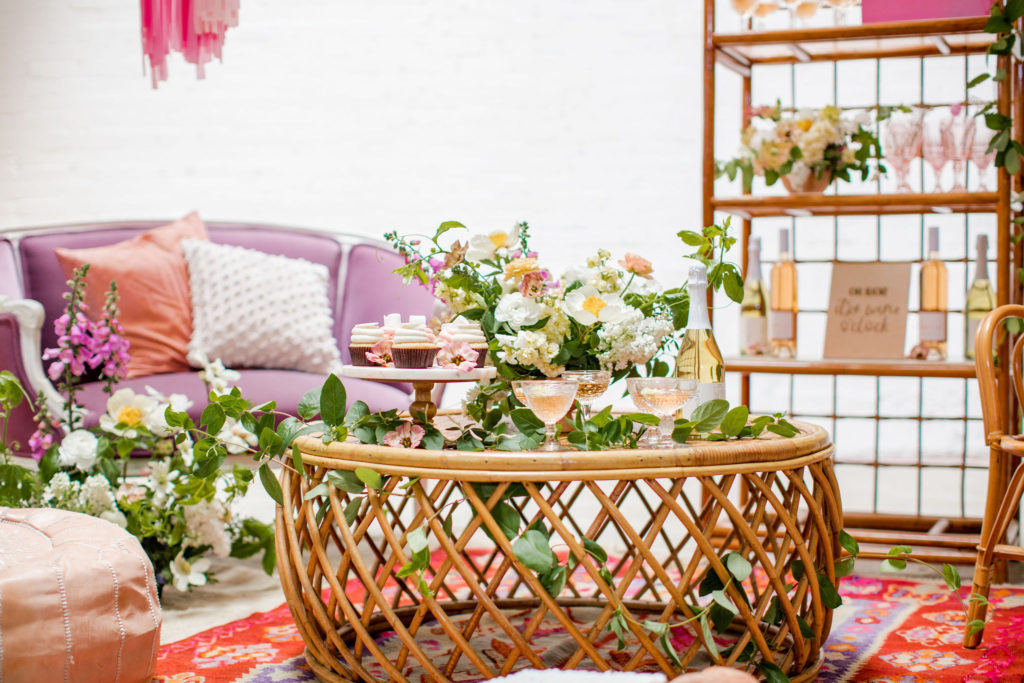 Now, this is a situation I can get behind people… Drinks, desserts, and a whole lot of pretty… What else can a girl want?! If only every day of Quarantine was this nice!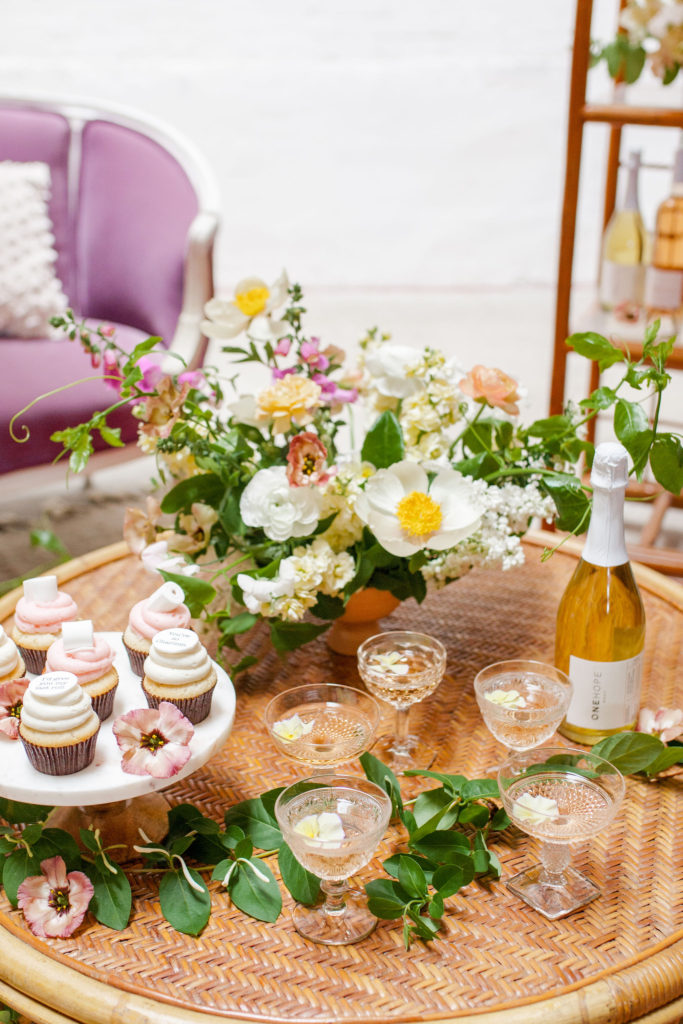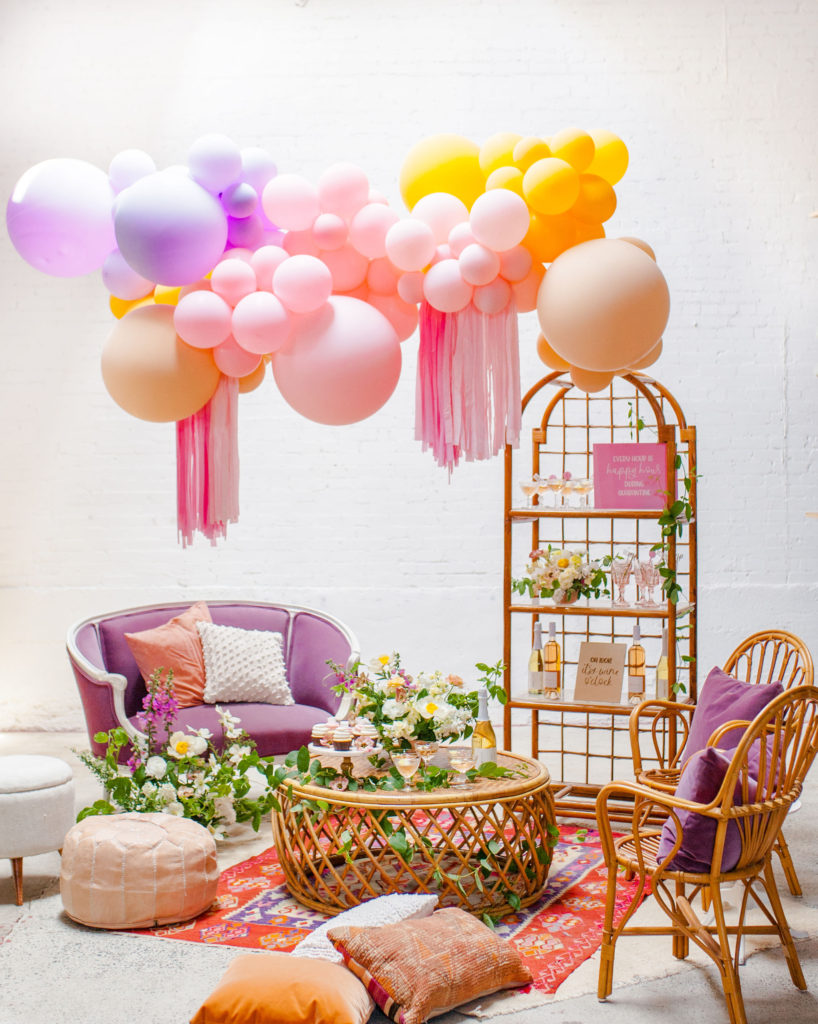 Cheers to you and yours!! We have lots more ideas to keep you busy during Quarantine the next few weeks. In the meantime, enjoy a Happy Hour for us!!
xx
Jacquelyn