Another year, another year older for Dylan and Jett. Where does the time go?!? Last year, I told myself low key parties next year. That lasted two minutes. Ha! Although I was reminded of what I said several times by the hubby. But who am I kidding! Being an event planner, you want to design the best party for your children. I'm sure many people think it's a bit overboard… it might be, it might not be. Either way, I love doing it, and I would do anything for those two to put a smile on their face, and a day they will love. The past years, I have picked the themes for the party, but this year it was all about what they wanted.. with a touch of Beijos of course.
Photos by Erin Milnik
It was around March that I took the kids to dinner and I told them they could pick the theme of the party and to tell me everything they wanted at their birthday party. Did I regret just saying anything you want?! Gulp! With much excitement, they were calling the shots and the requests started pouring in.
My daughter, Dylan, who turned 7 wanted a princess party that included: pinks and purples with glitter, princess crowns, purple princess jewels, butterflies, a live mermaid that can do face painting, and just rice and beans to eat. My son, Jett, who turned 5 wanted a black rockstar party that had everything black (obviously his favorite color), ninja turtle jumpy house, Easter egg hunt, and chocolate milk. With this want list, I definitely had a challenge, wouldn't you say?
I came up with the theme "Shine on You Crazy Diamond". This is where Rockstar meets princess. Get it?!? Classic rock song and gems. I came up with the color palette of hues of pinks, hints of purple, black, and natural colors to make it all tie in. I wanted to keep it with natural vibe and pops of both pinks and blacks.
The invite is probably one of my favorite parts of this party. My talented pal, Meghann Miniello designed this holographic gem invite. On blush paper with black holographic, it couldn't had come out any cooler. She is amazing as I can give her a couple ideas, and she always surpasses my expectations. She also created acrylic signage that was among the party, and the cutest cake toppers for each kids cake. Her handwriting is on all the custom tableware too!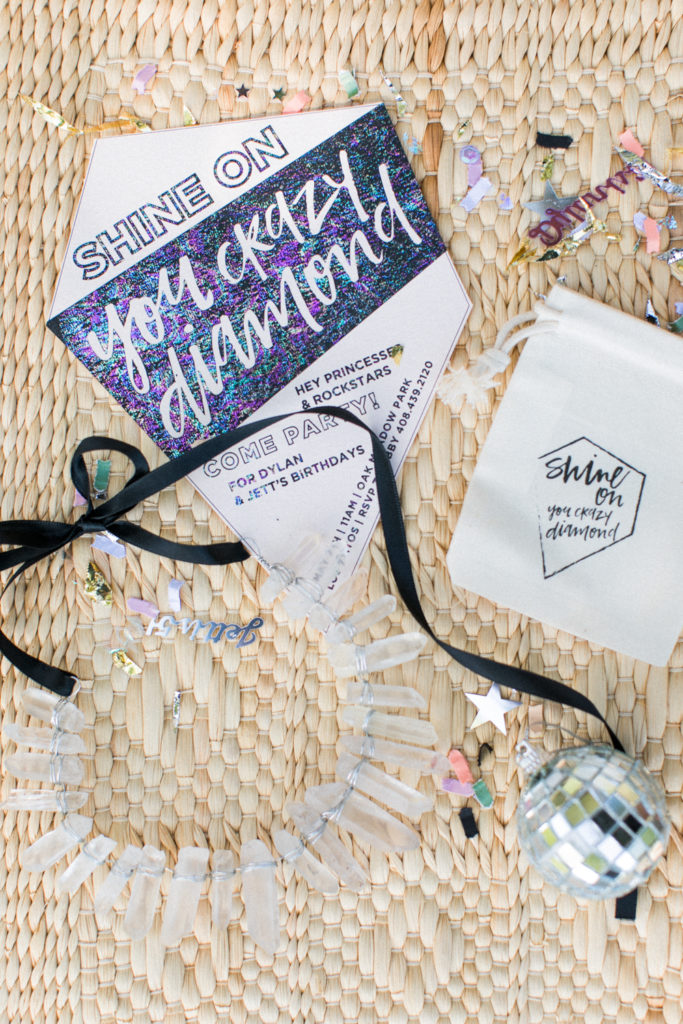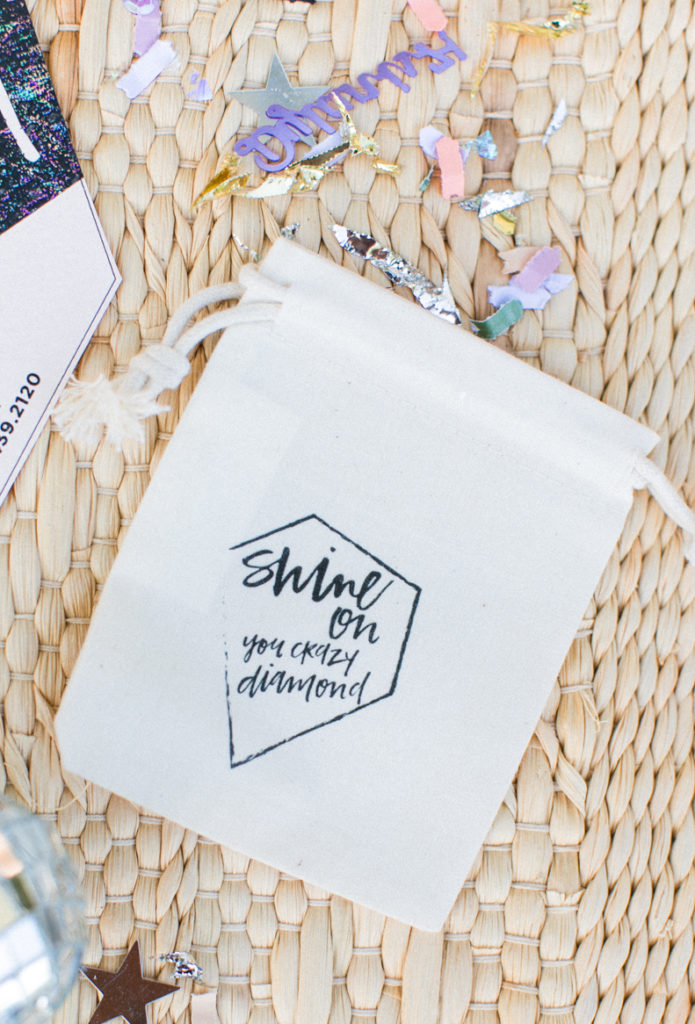 The table settings were a combination of gemstone and rock details. Meghann Miniello created these black and white rock on paper placemats. This is an easy and cheap way to add detail to your tables. You can surely do this yourself.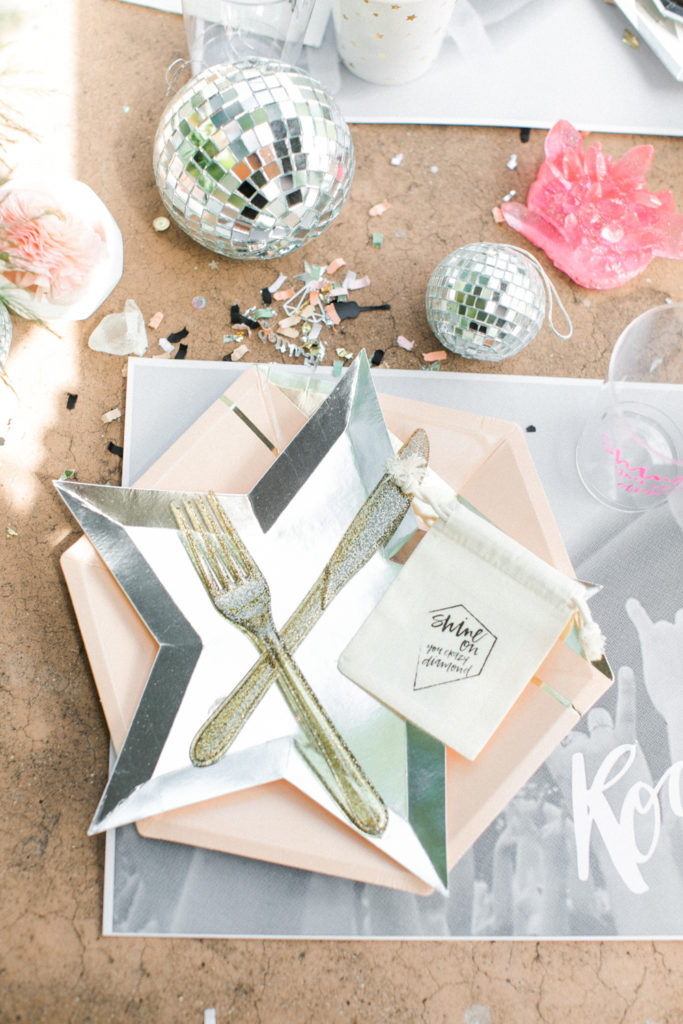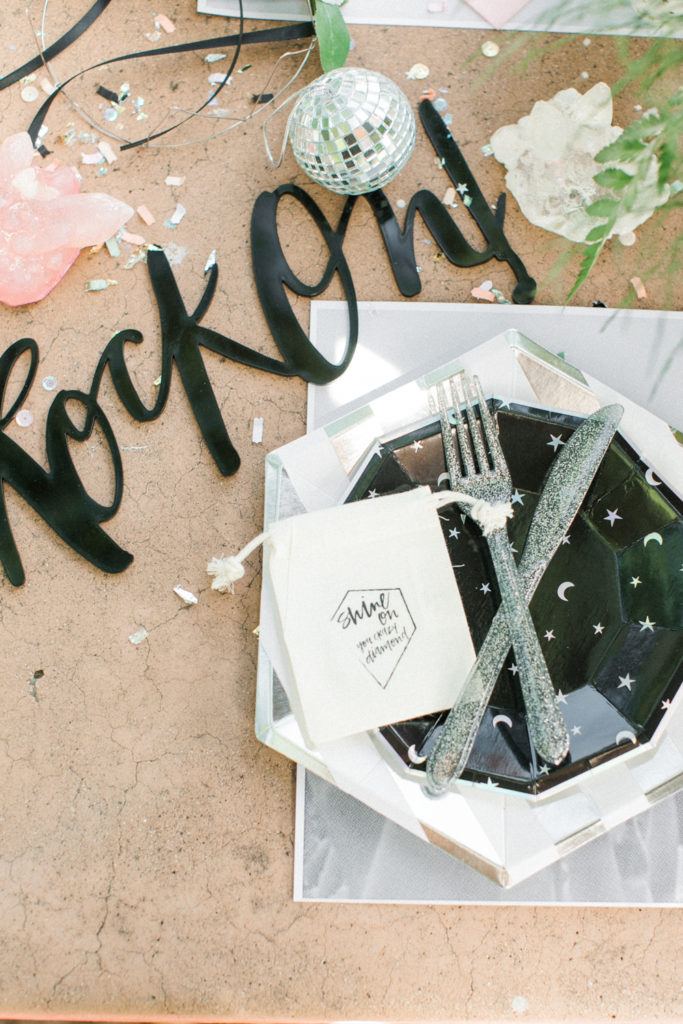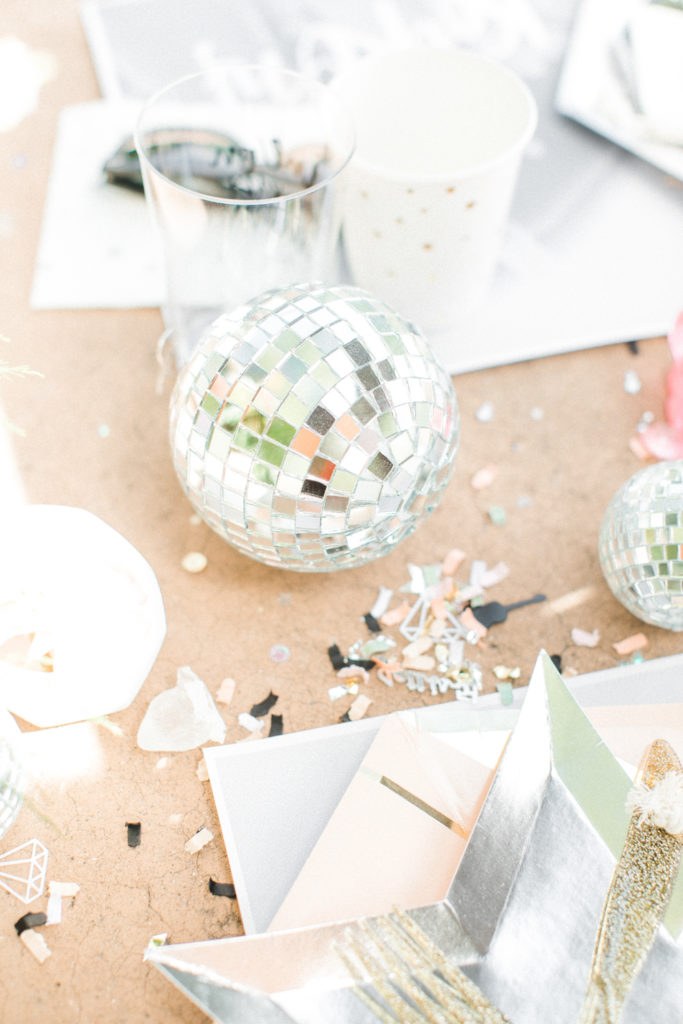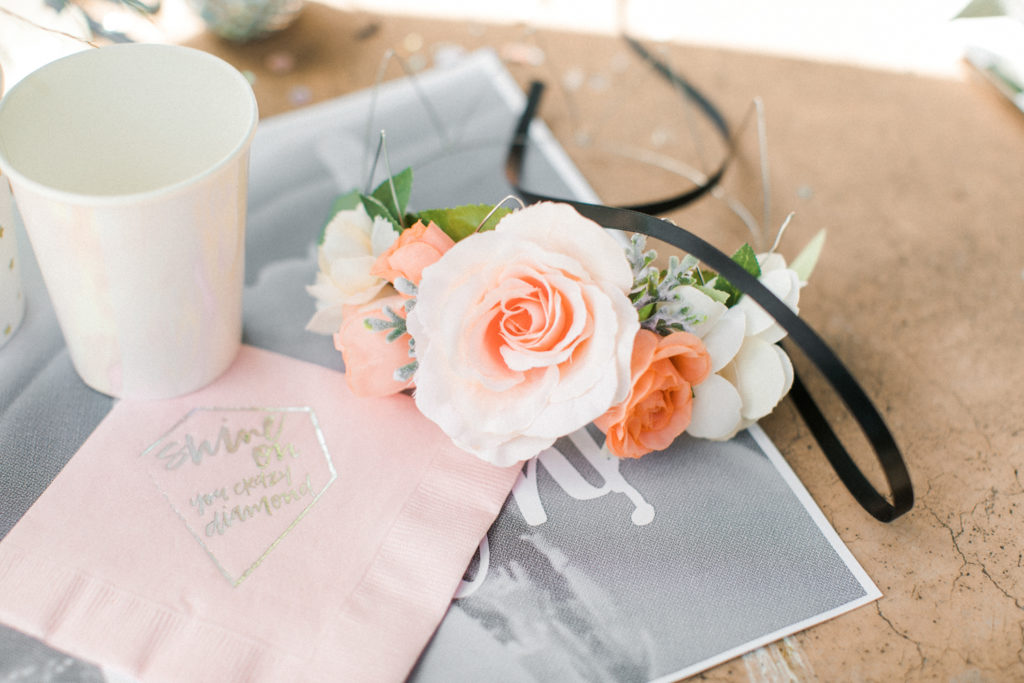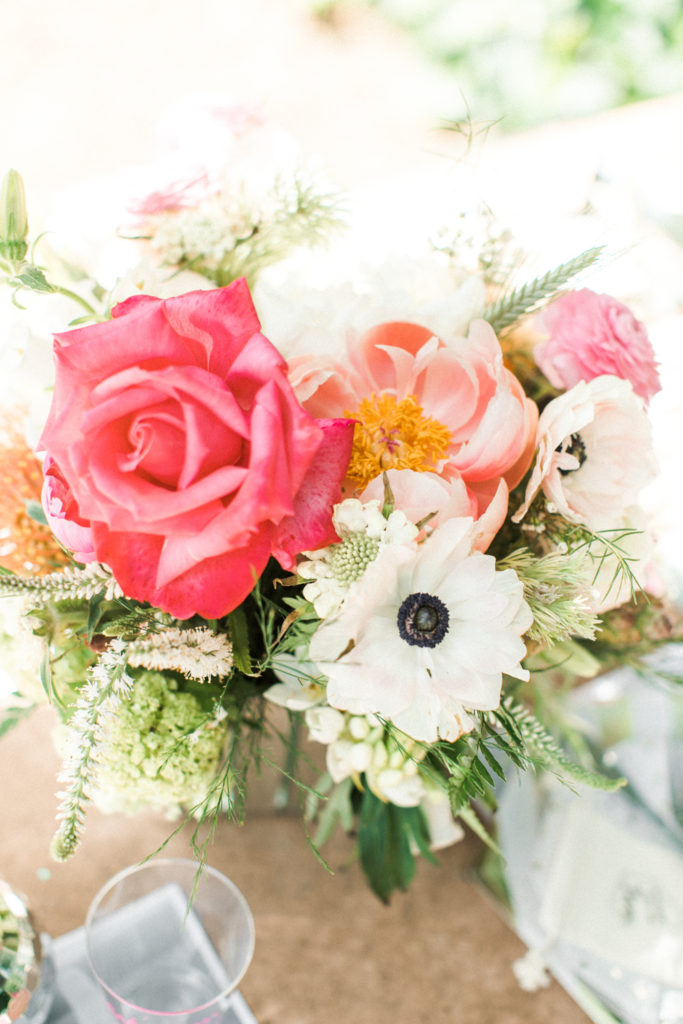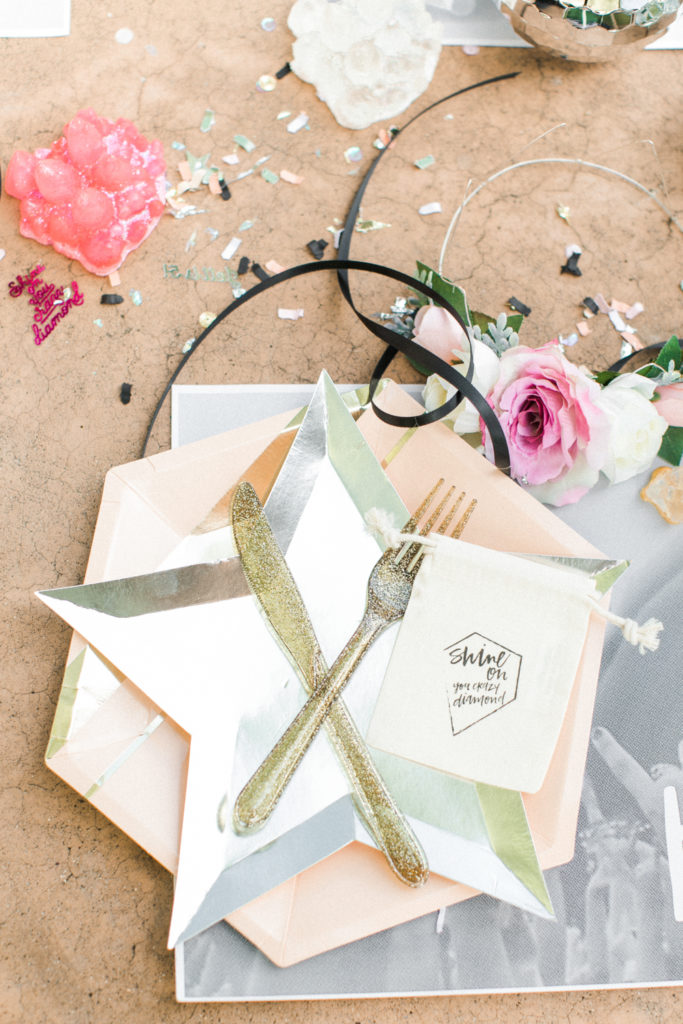 Beau-Coup is a great resource for party goods. I love that you can do custom work on a ton of items. I had them create "Shine on You Crazy Diamond" napkins, cups, and favor bags for each place setting. They even carry the brand Meri Meri partyware which I adore. This was a great resource for a kids party. I did a mix of metallics and blush for the plates and paper cups. Its fun to mix up the plates at each place setting.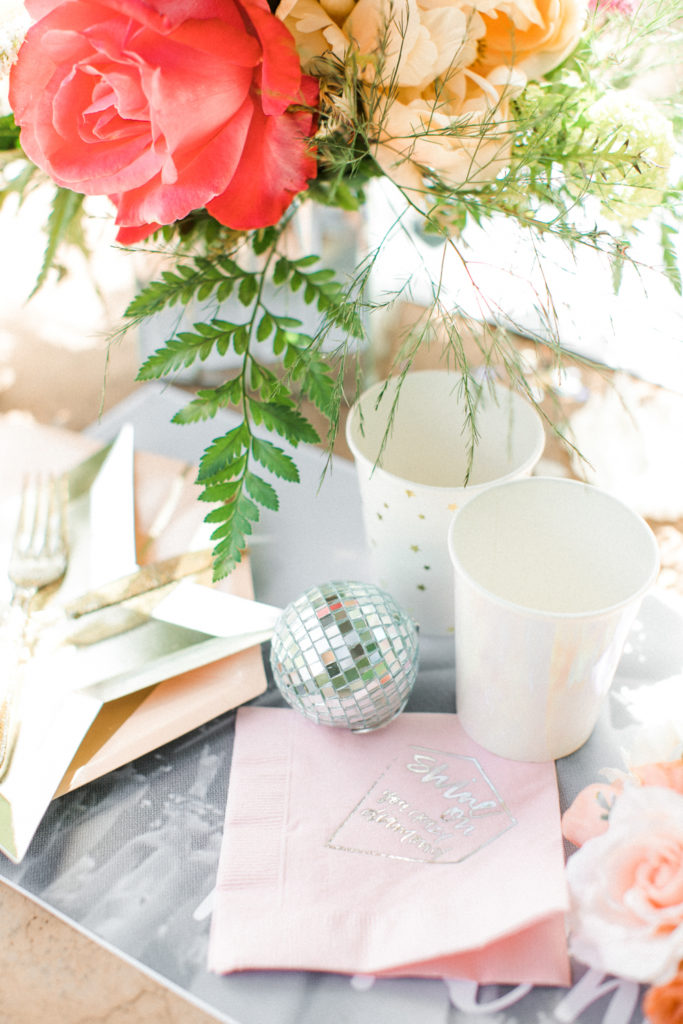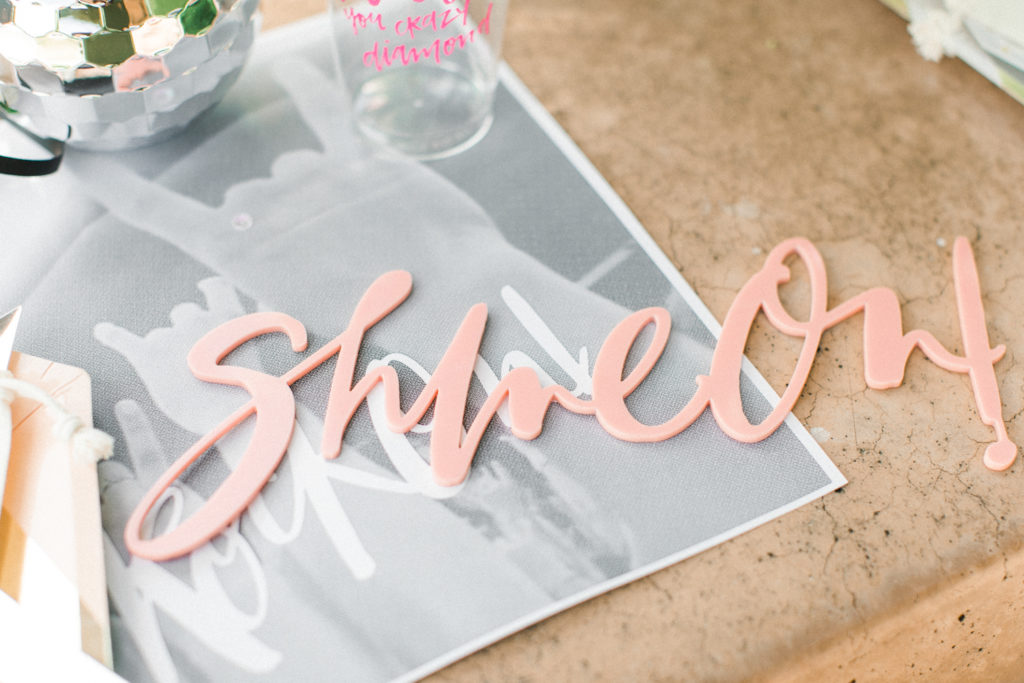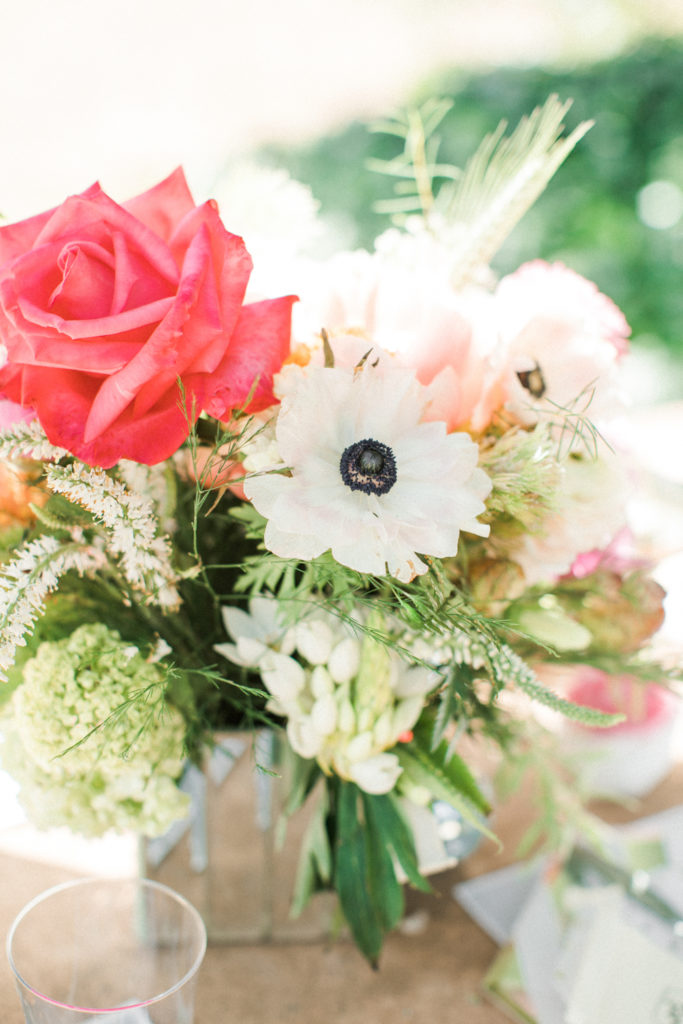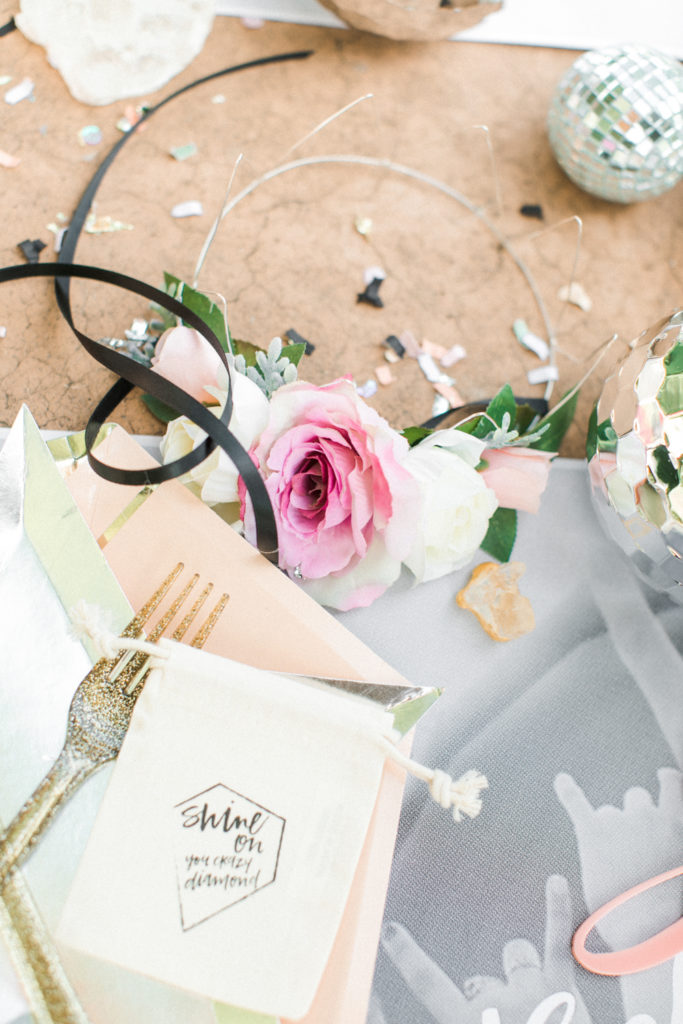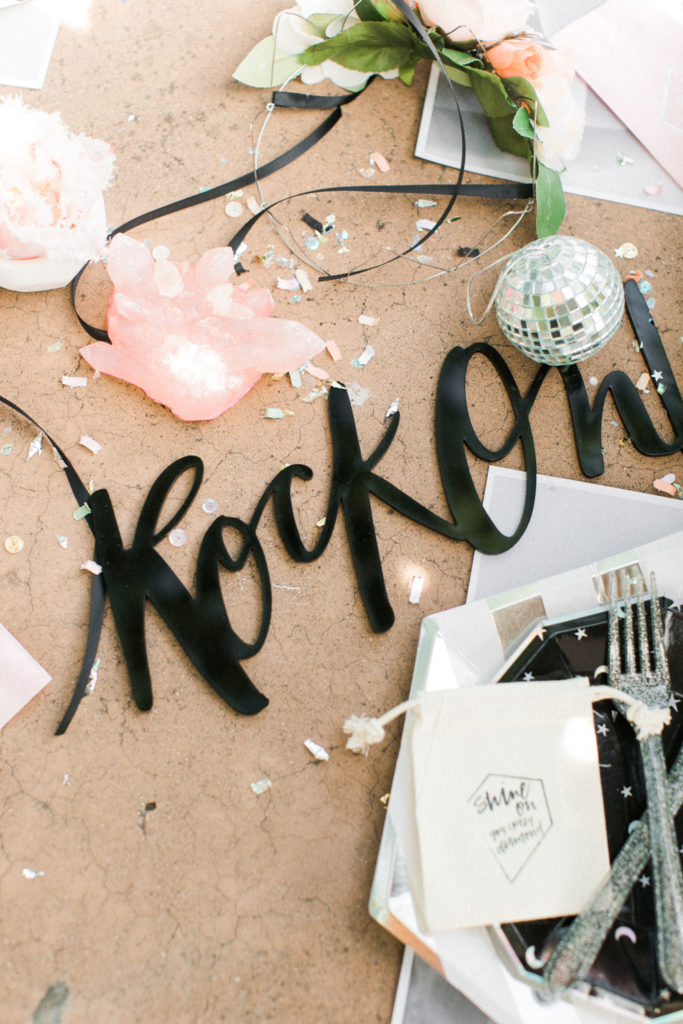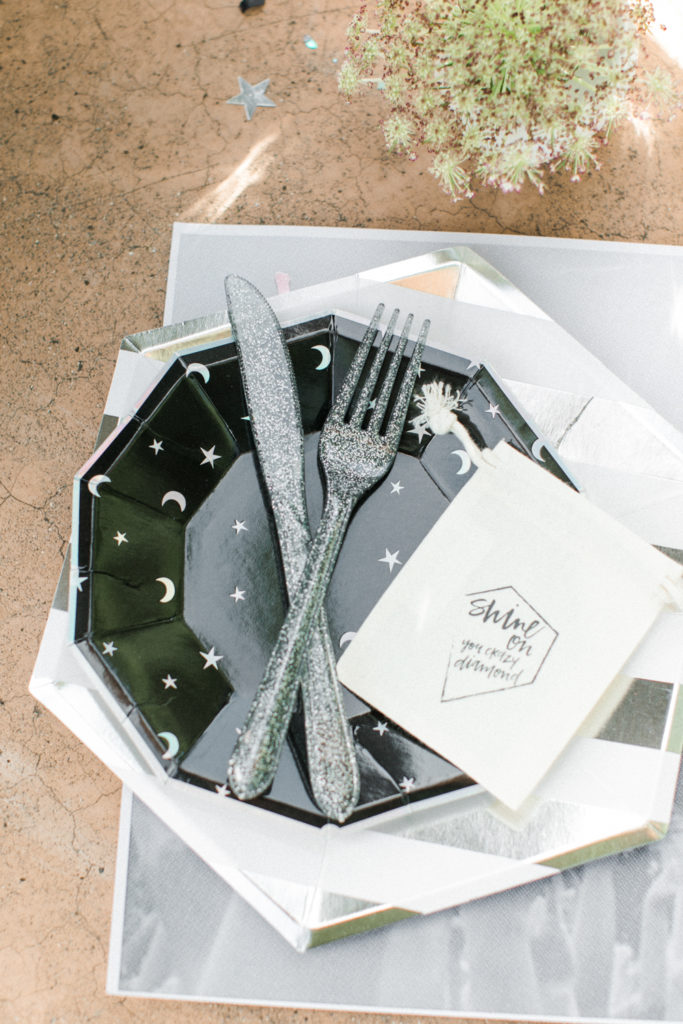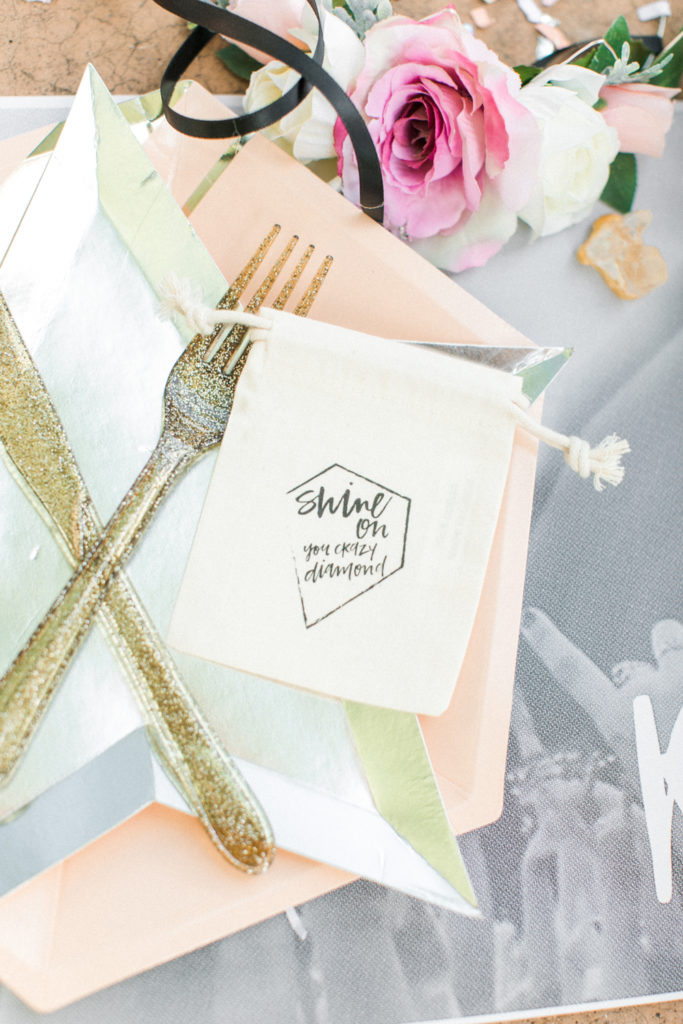 Let's not forget the disco ball details. The disco tumblers from Ban.do at each place setting was secretly chosen for me. Ha! Jk! I like to include objects like the tumblers that can be used during the party and taken home as a favor at the end of the party. The kids also took home princess crowns for the princesses and black ray bans for those rockstars.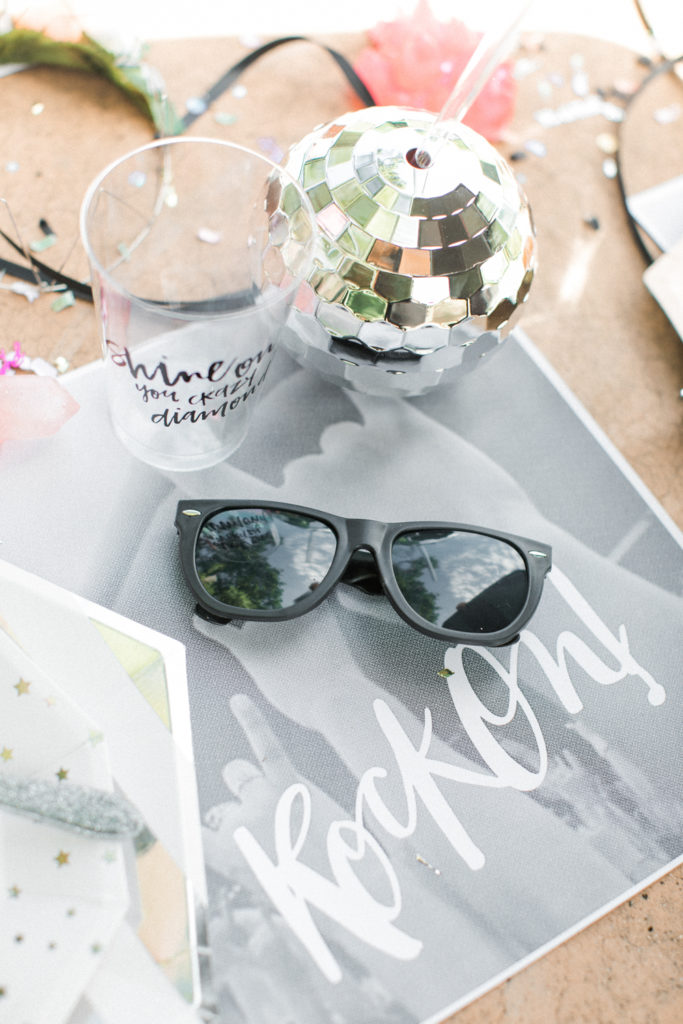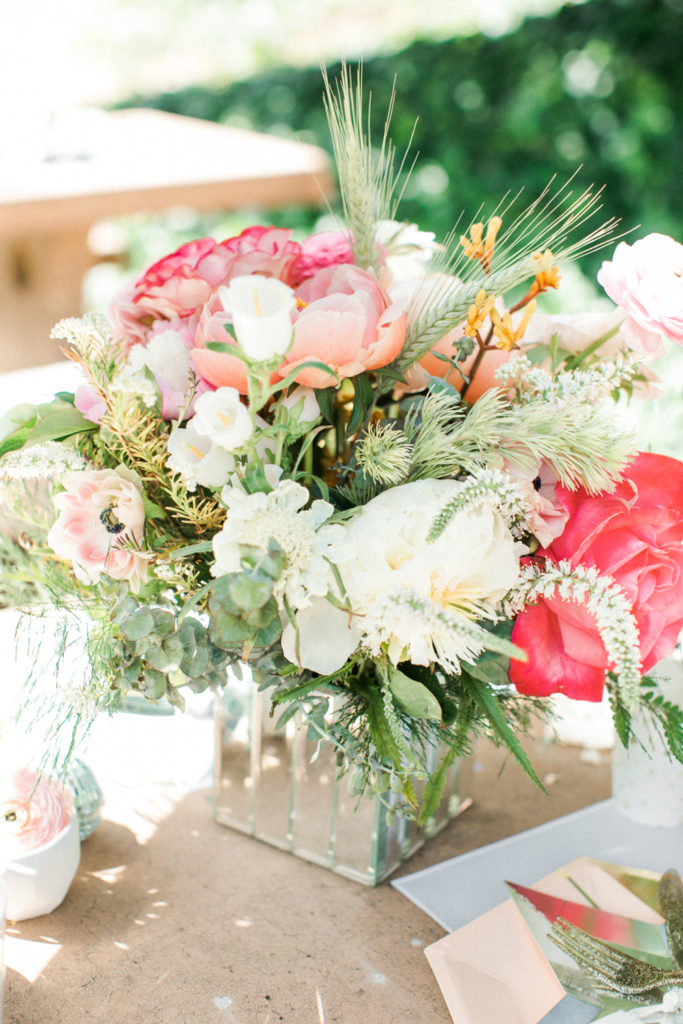 The Confetti Bar made custom confetti that had pieces like, "shine in your crazy diamond," " Dylan is 7", "Jett is 5", and "Rock On!". Lucitini Cakes makes these SUPER cute gemstone sugar candies that we used on the table as a rad detail and on Dylan's cake. These were a hit with the kids! The parent's not so sure after I sent them home with rock sugar. Sorry! All these fun details were placed on these cool concrete park picnic tables. Gunn & Swain blankets at each table setting to give a little soft cushion, and of course, add a cool factor.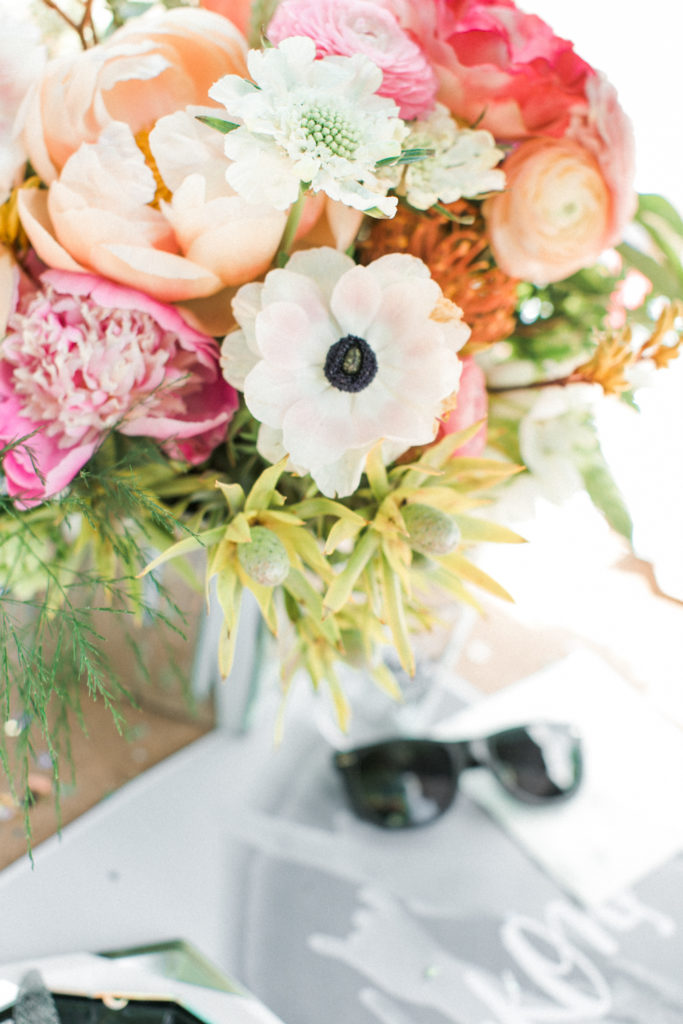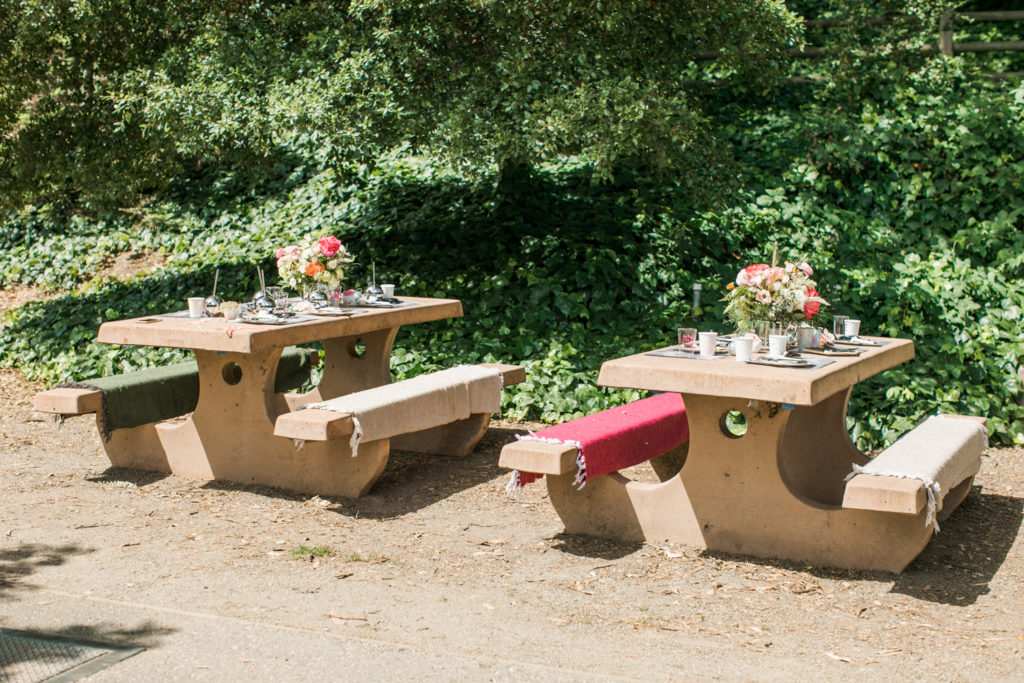 Now, I couldn't pull off butterflies or a real mermaid that did face painting, but I did have princess crowns, and with the help from David and Leanna, we nailed it! Leanna created wire floral princess crowns with a black satin ribbon for all the little girls. It couldn't have been more of a mix of rockstar and princess. She also created a unique gemstone princess crown for the birthday girl Dylan and myself to wear. I died when I saw it! Who would not want to wear this everyday, all day! I like to do laundry in it :)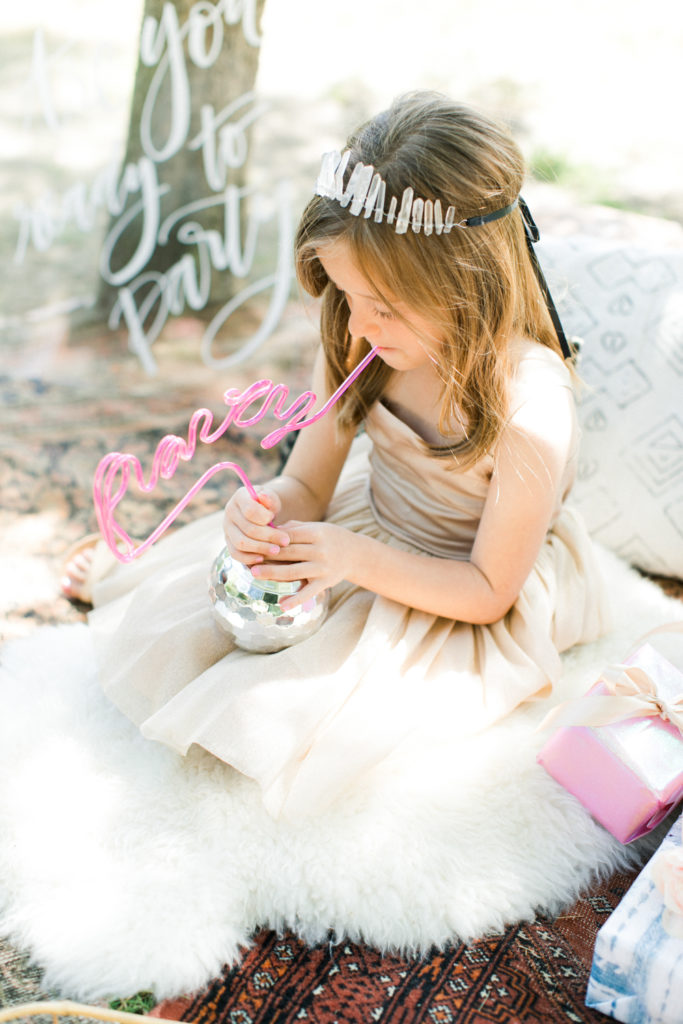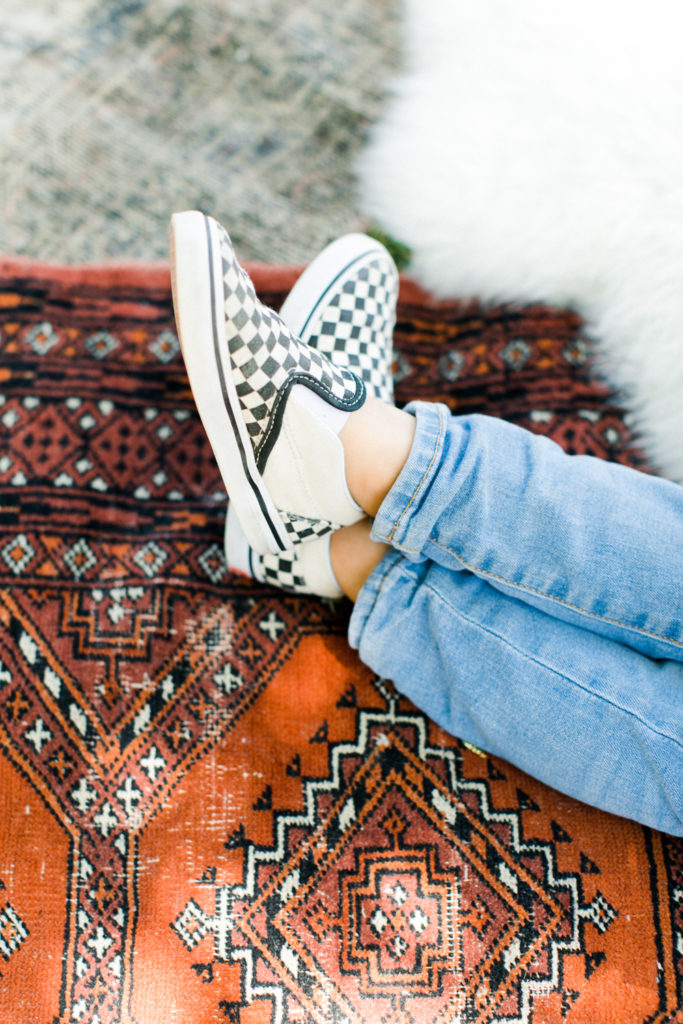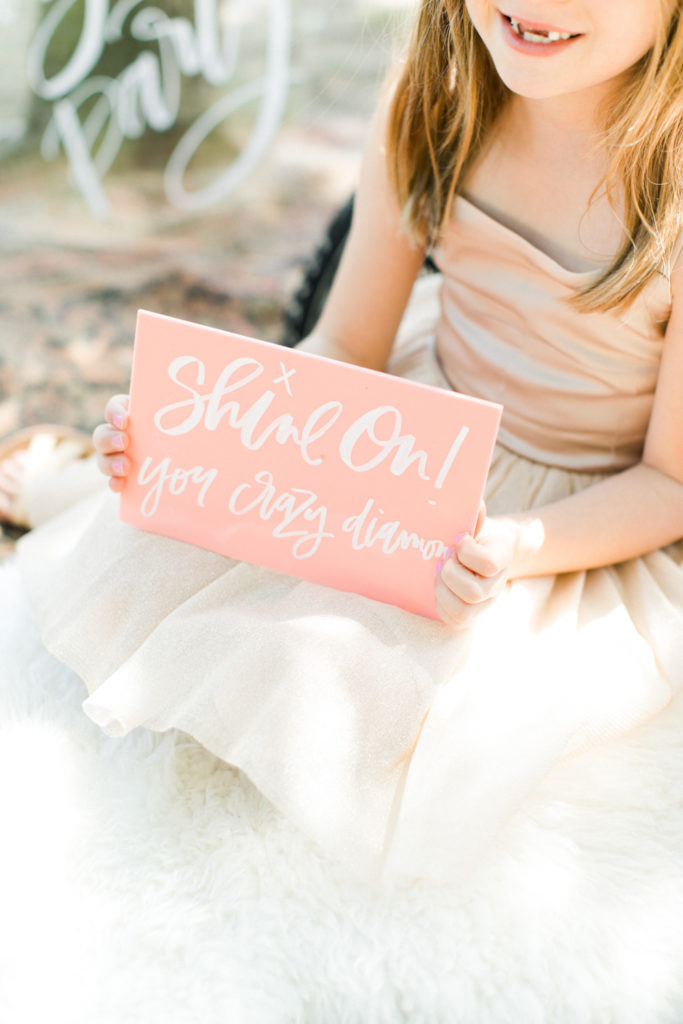 We had this party at a park in Los Gatos, where there are so many pretty trees among the tables. I had this vision to have hanging dessert shelves in the trees with greenery and flowers hanging from them. One tiny problem, the trees were way to thin, the limbs would break in a heart beat. So the night before, my dad and I went to Lowes. About an hour later, he whipped up this ladder shelf. He wouldn't let my dreams be crushed, or maybe it was the sad face I made. Either way, he was there and made it happen right then and there.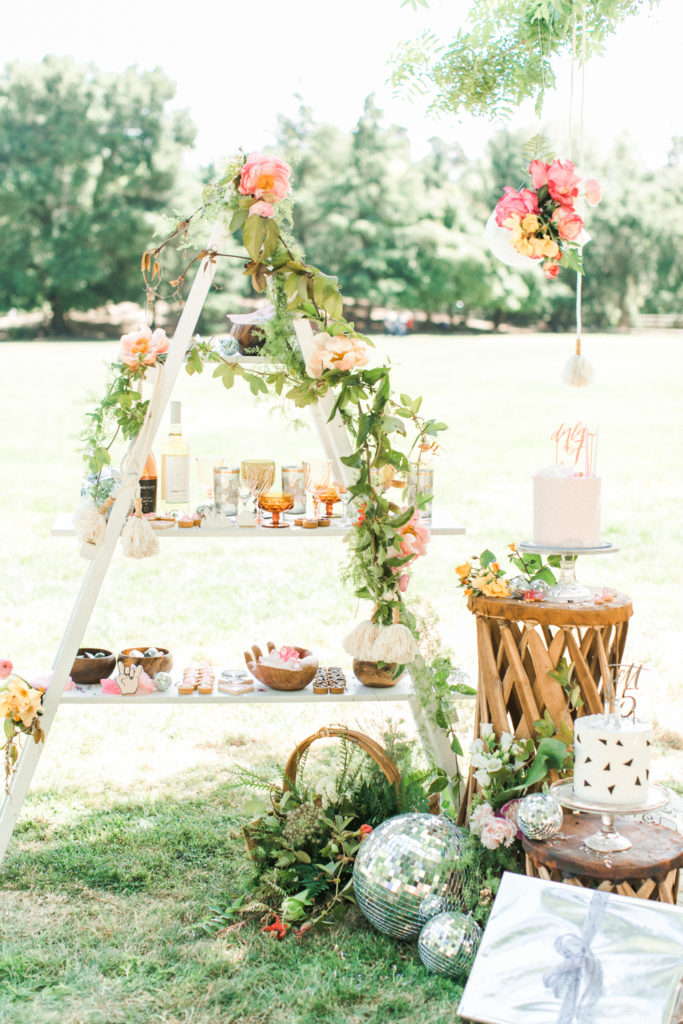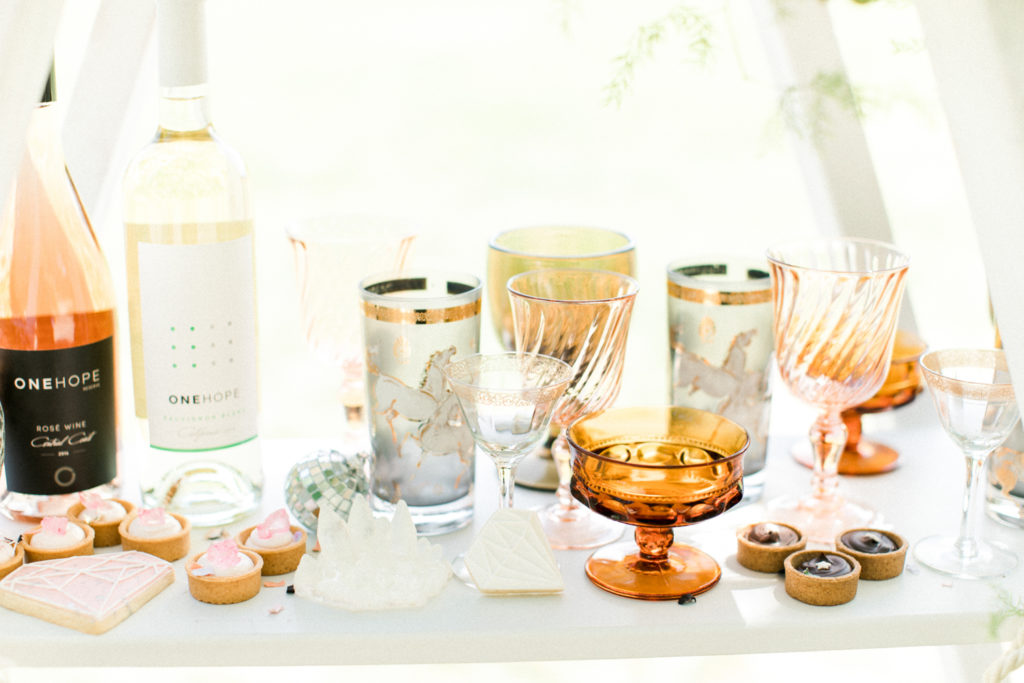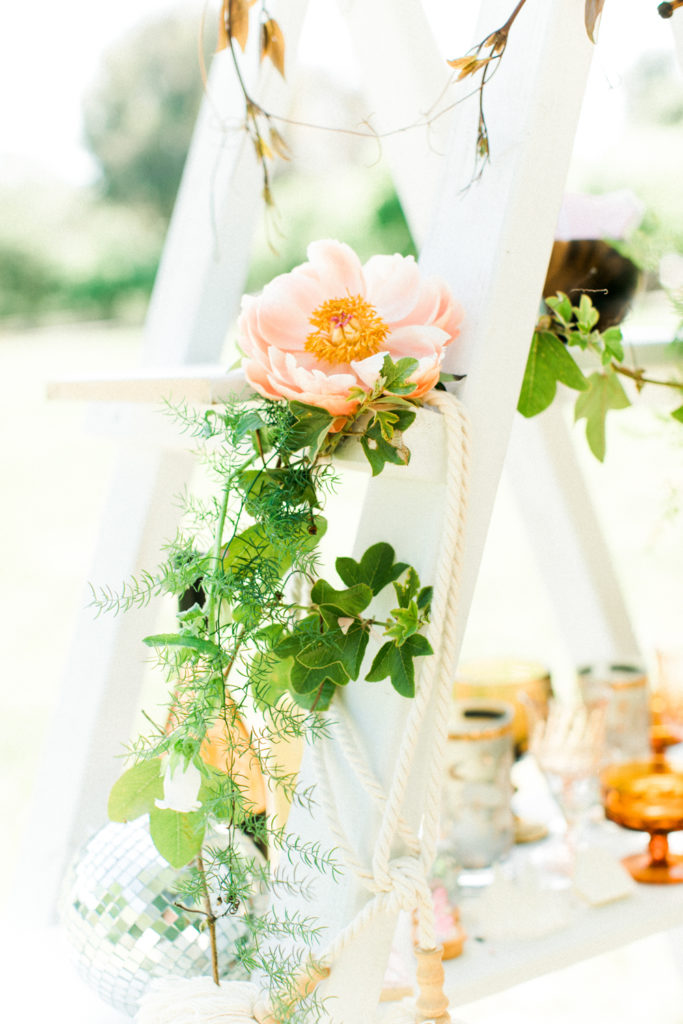 Christine Cater created magic on this day. Flower arrangements that were so pretty you just wanted to stare. I loved that feminine vibe it added to the tables. She took that shelf and transformed it! People kept coming by and asking what time does the wedding start. Ha! Can we talk about those paper lanterns she added flowers too!?!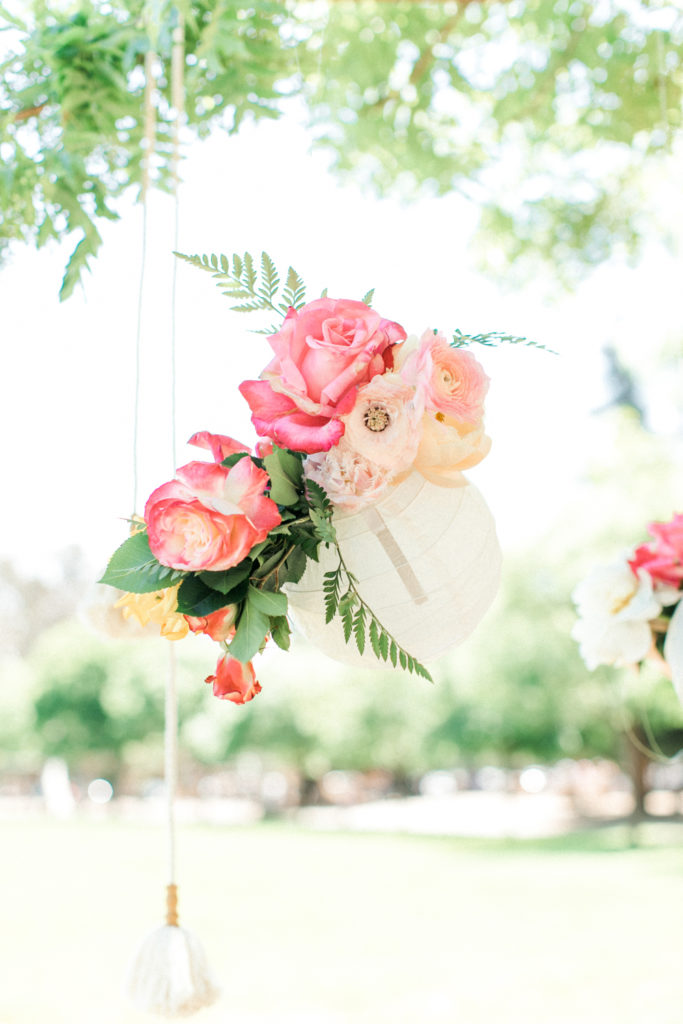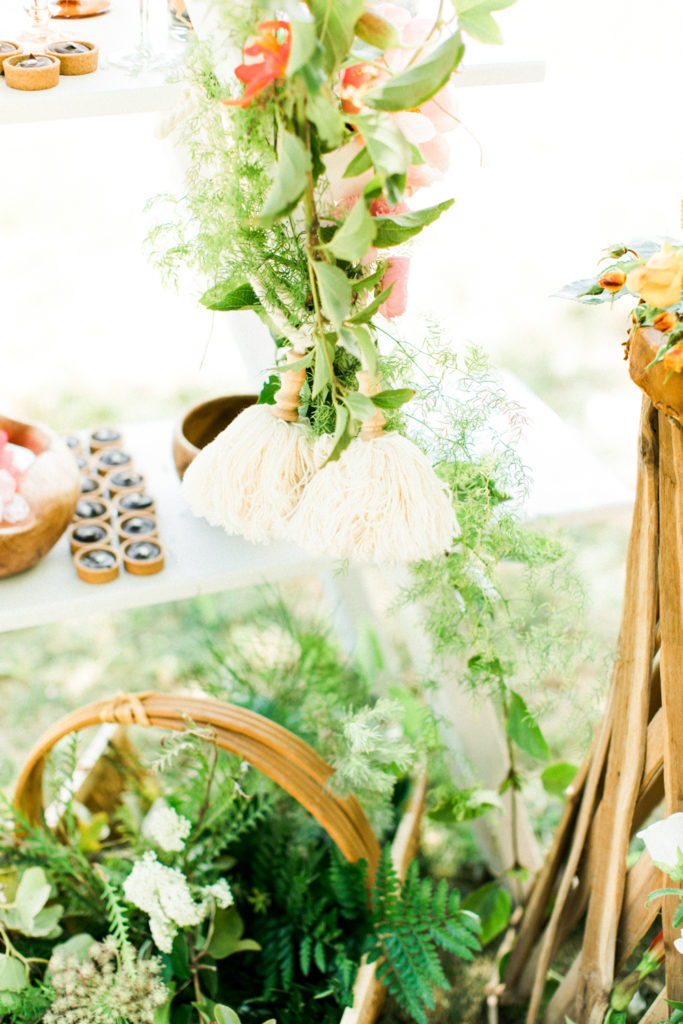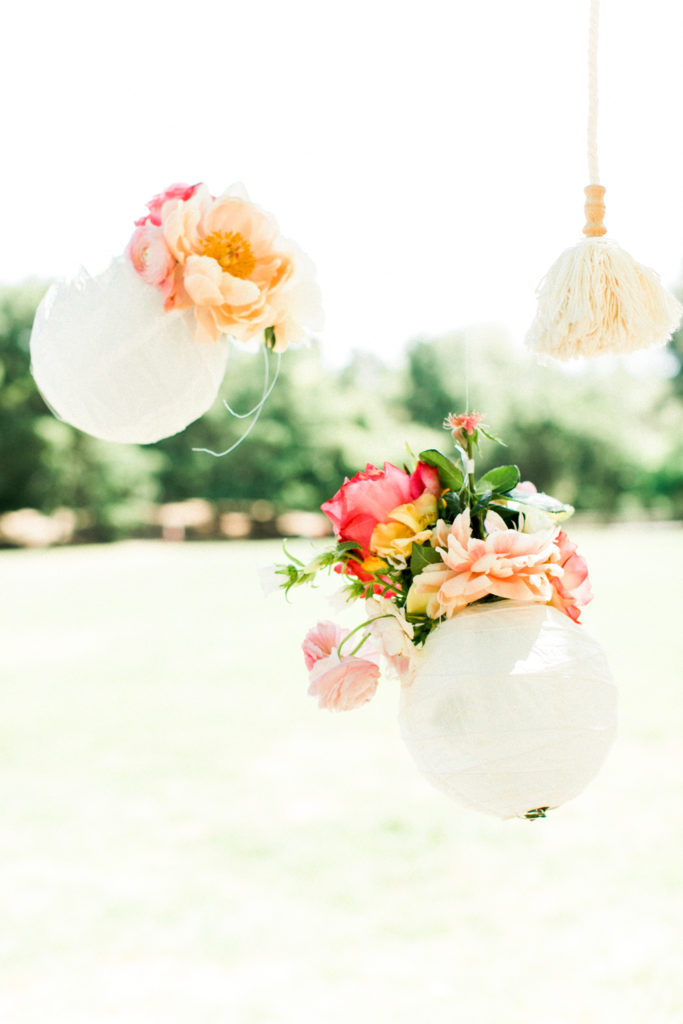 Christine Cater and Laura from Cultivate Rentals made this area into one magical little corner. I'm obsessed with this lounge area, I want it in my new home just to sit and relax in. A mix of vintage rugs and disco balls are my jam.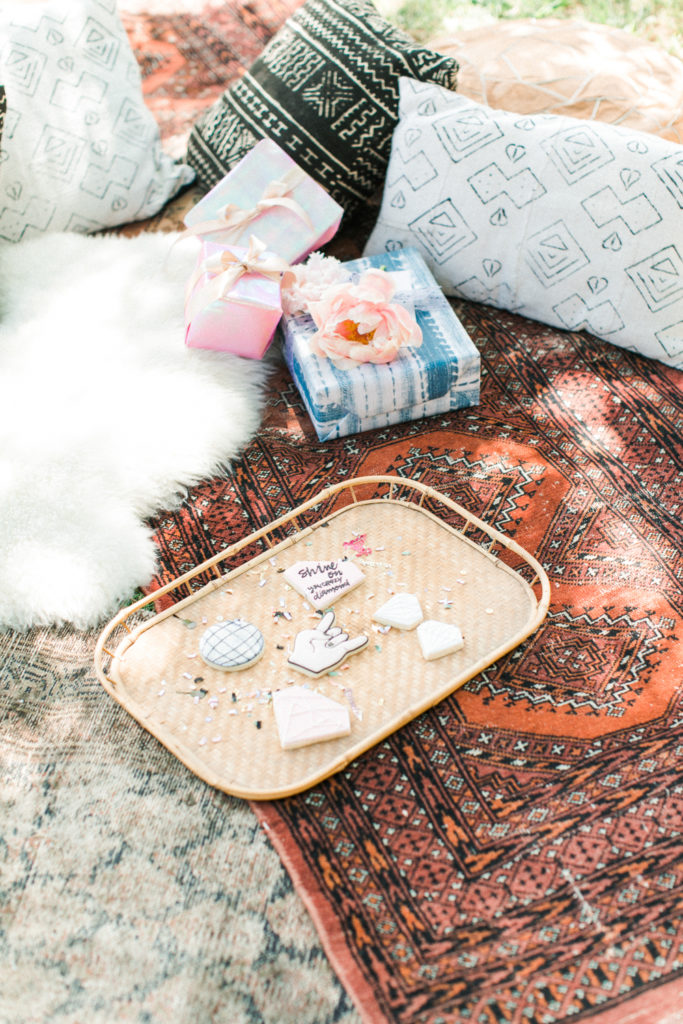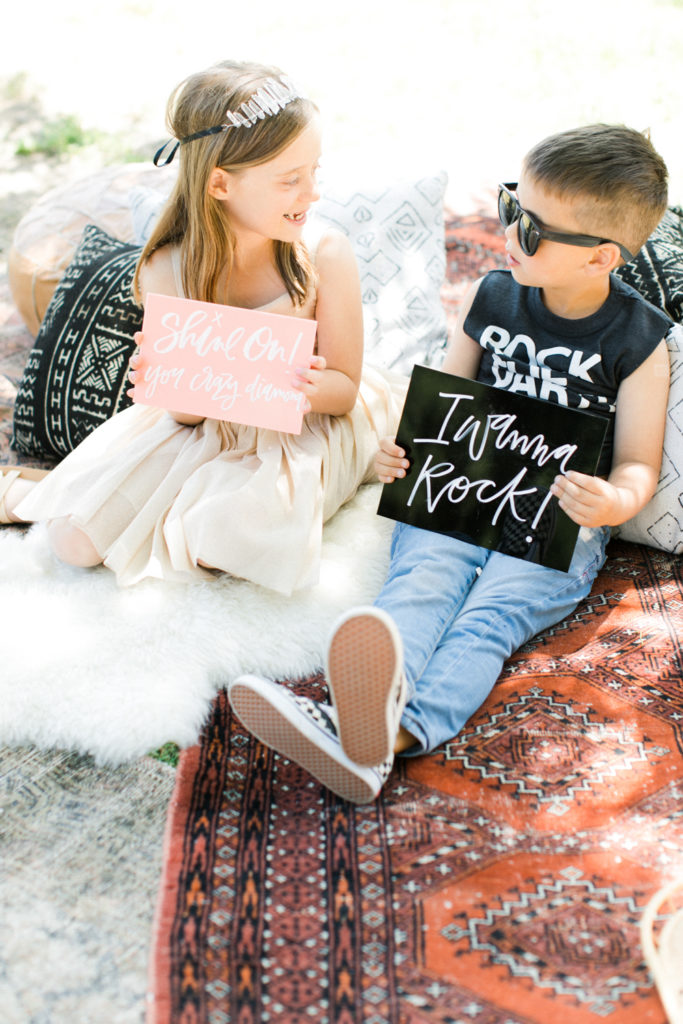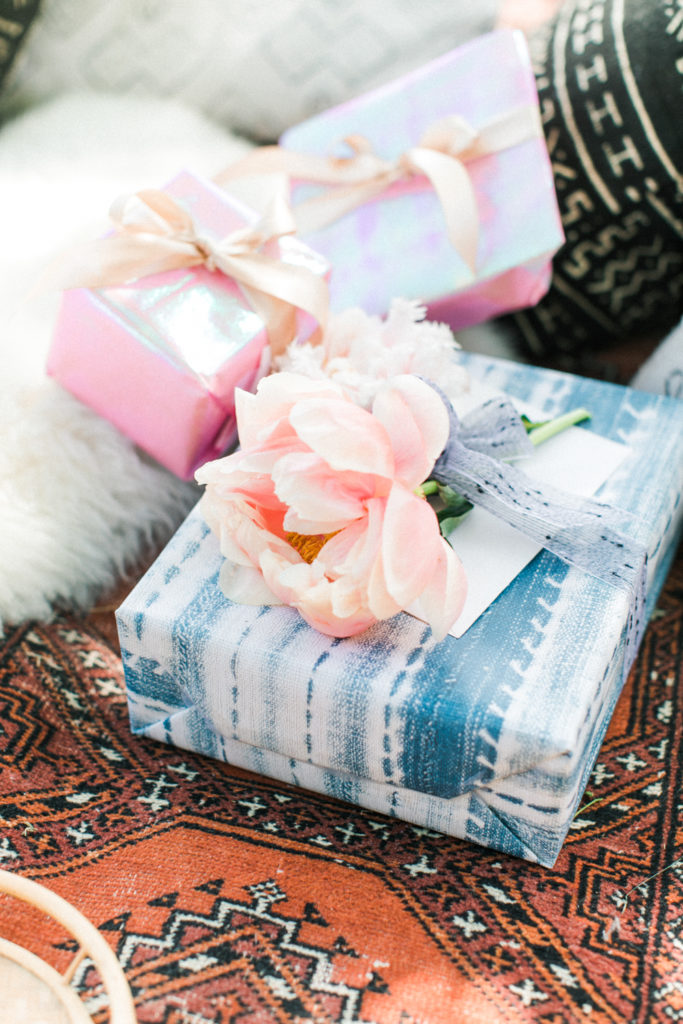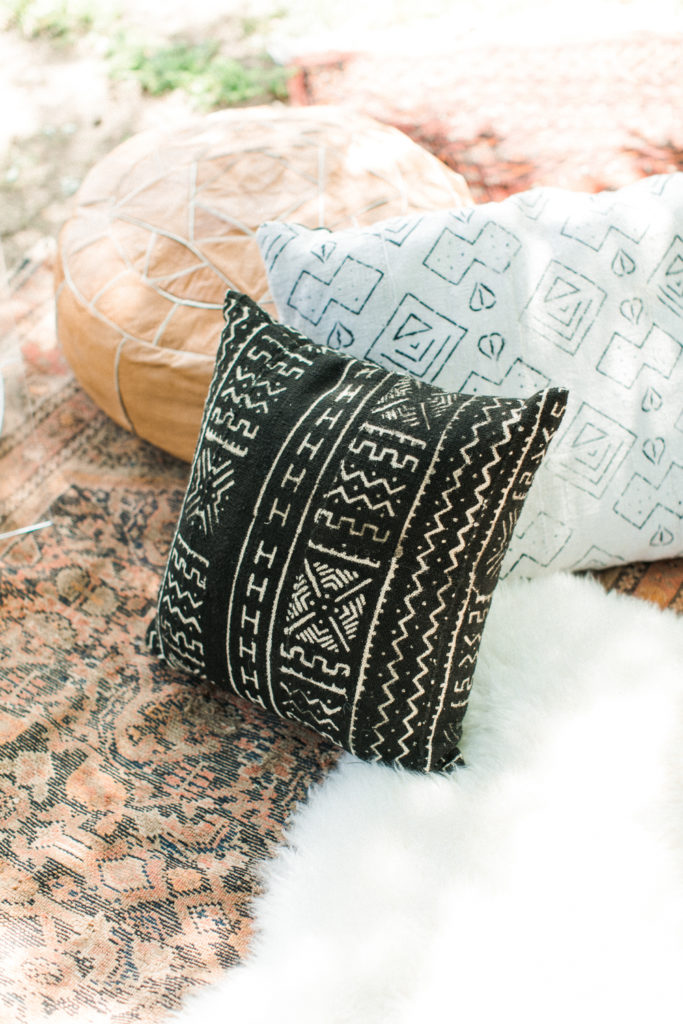 Having a shared party with a sibling, you gotta have two cakes. I mean what kid would be ok with sharing their cake with their sister or brother and taking turns blowing out the candles? Plus, I think it just makes it special for each of them to have something of their own. Hilary from Sugar Studio whipped up these yummy cakes and treats. From gem stone chocolates to tiny little tarts, and of course those cakes. Heart eyes all around. Too add into the mix, Nancy from I Dream of Cookies created these princess and Rockstar cookies that literally put the cherry on top to this dessert shelf. More of those sugar gem rocks from Lucitini Cakes sprinkled in. A little One Hope Wine for the adults with their desserts.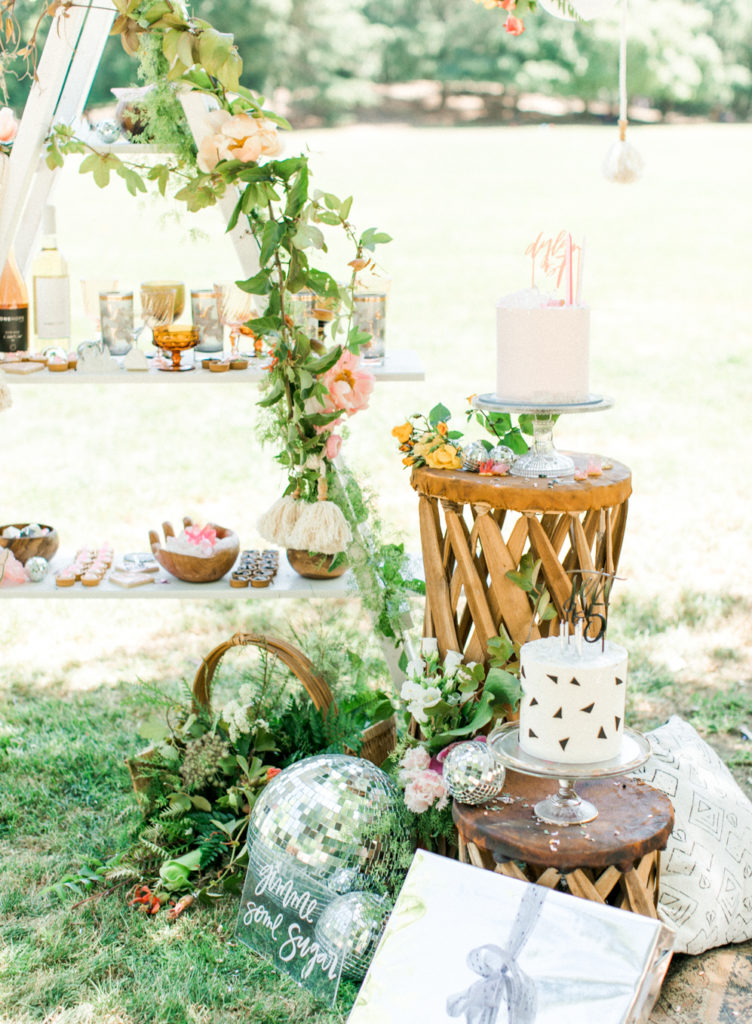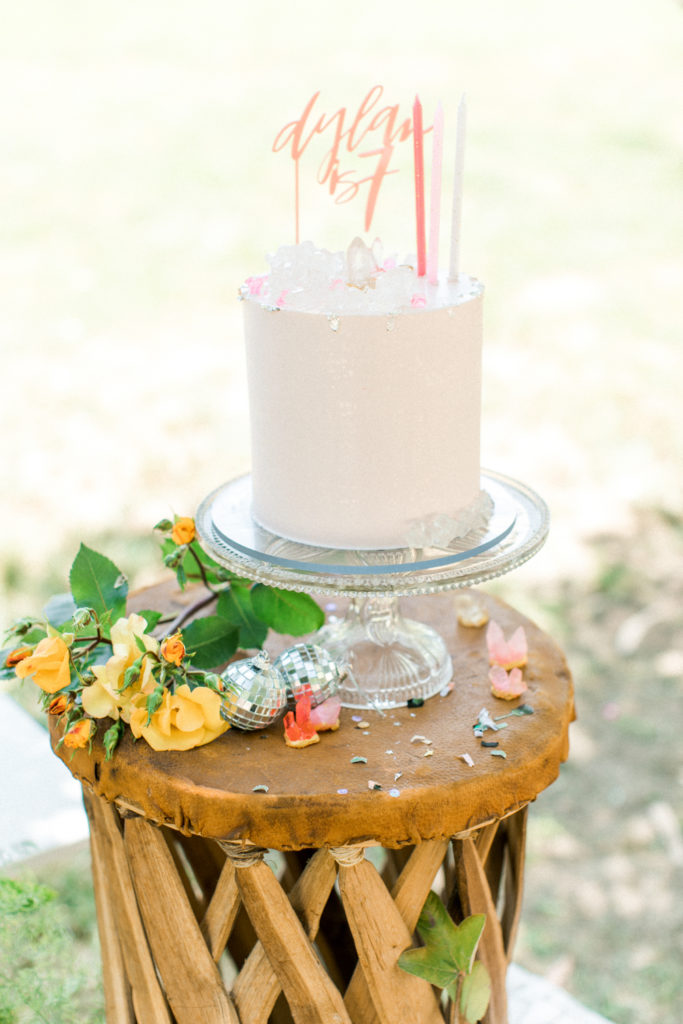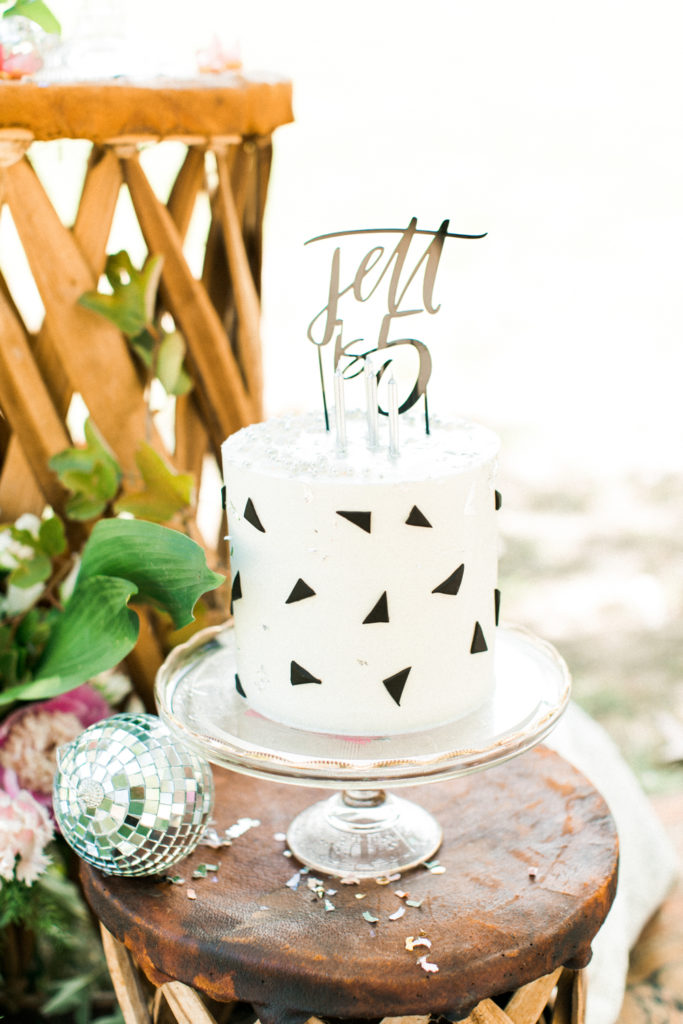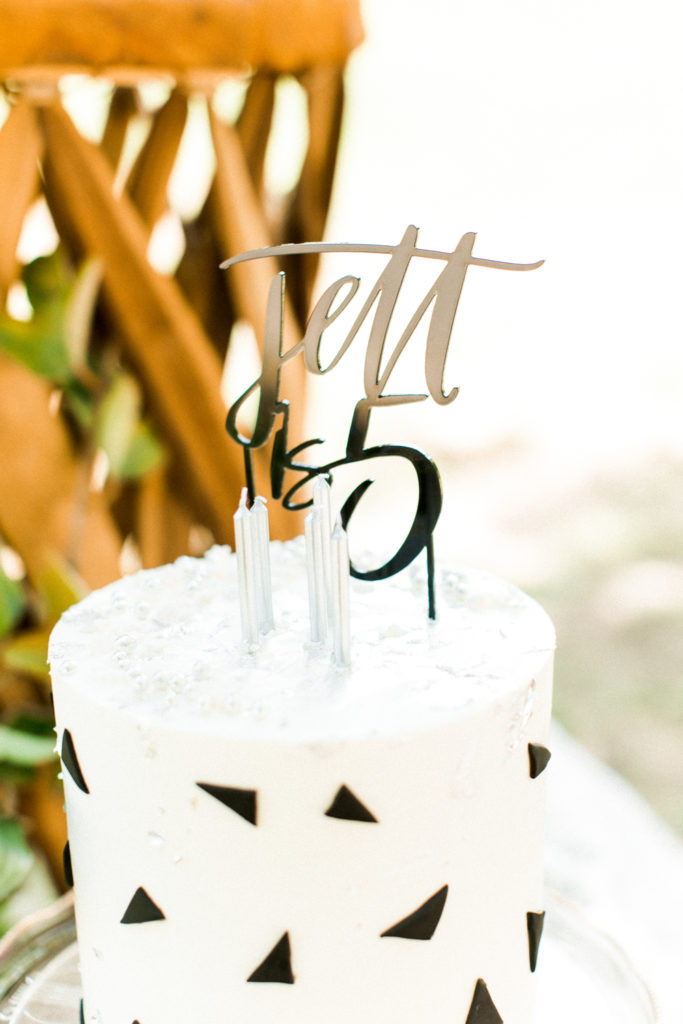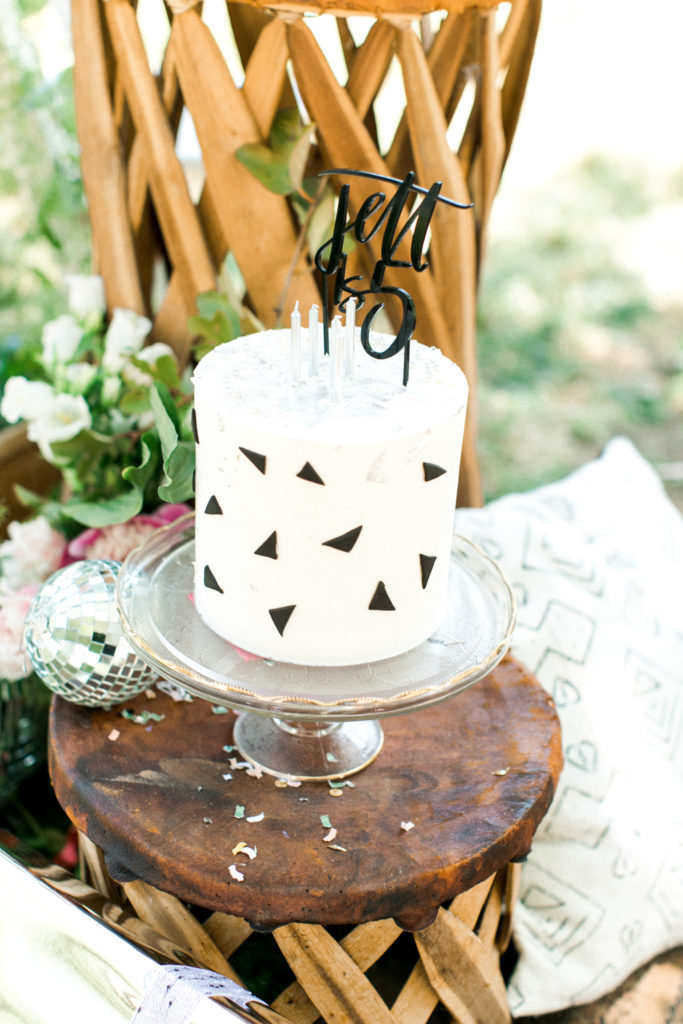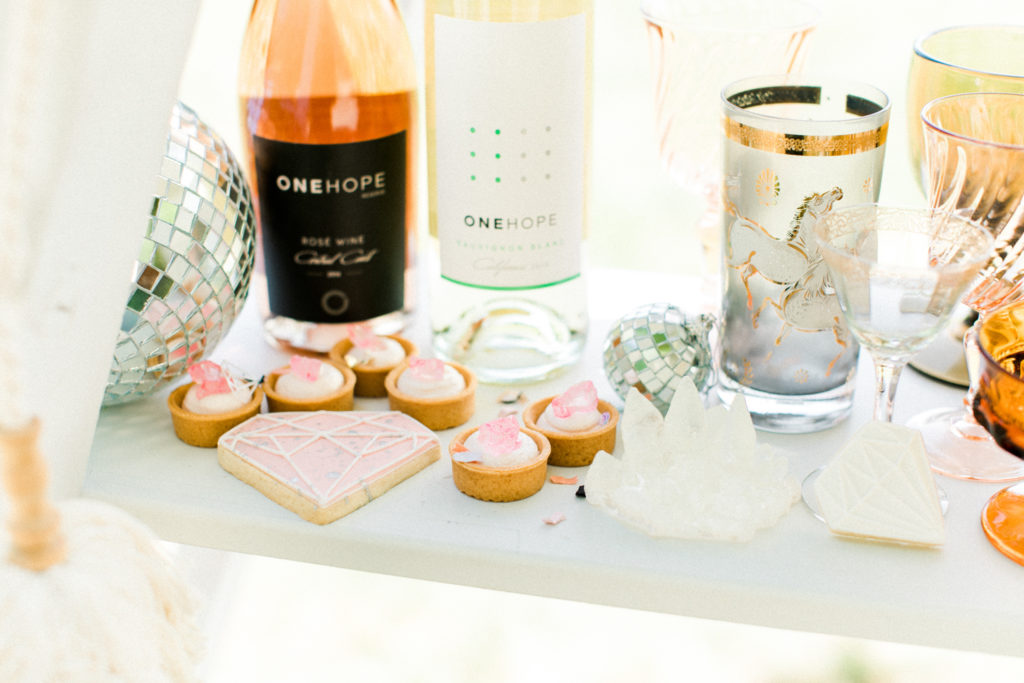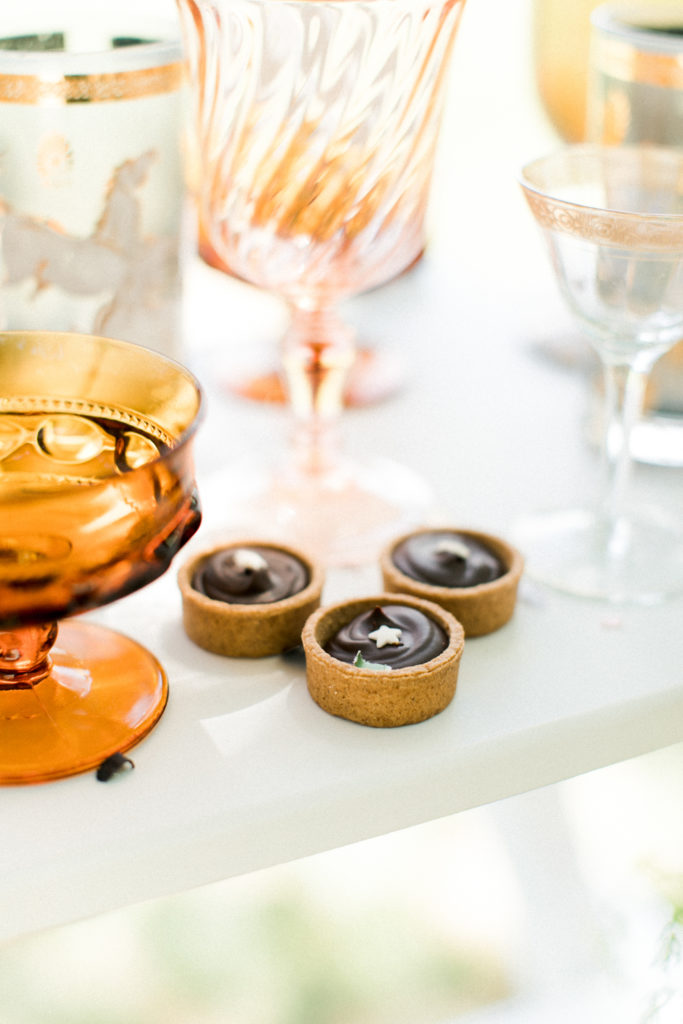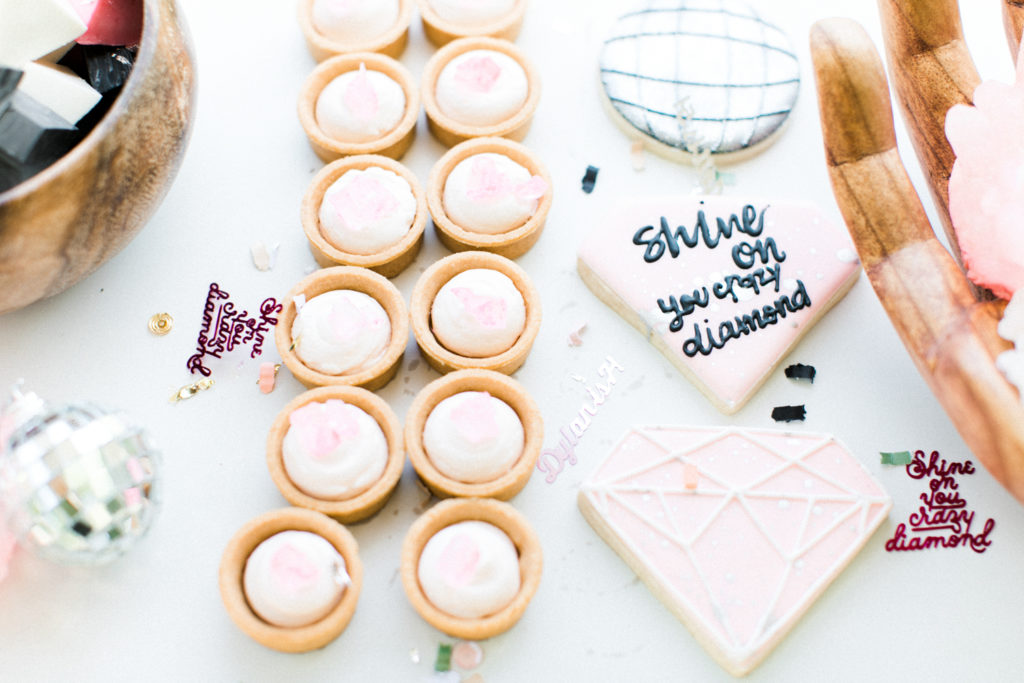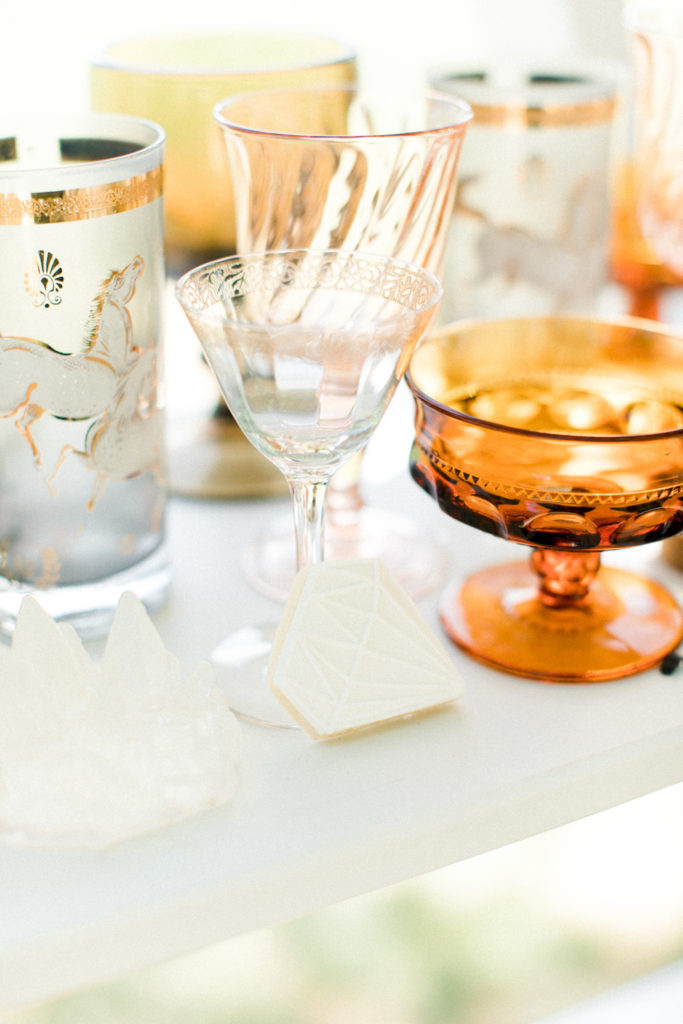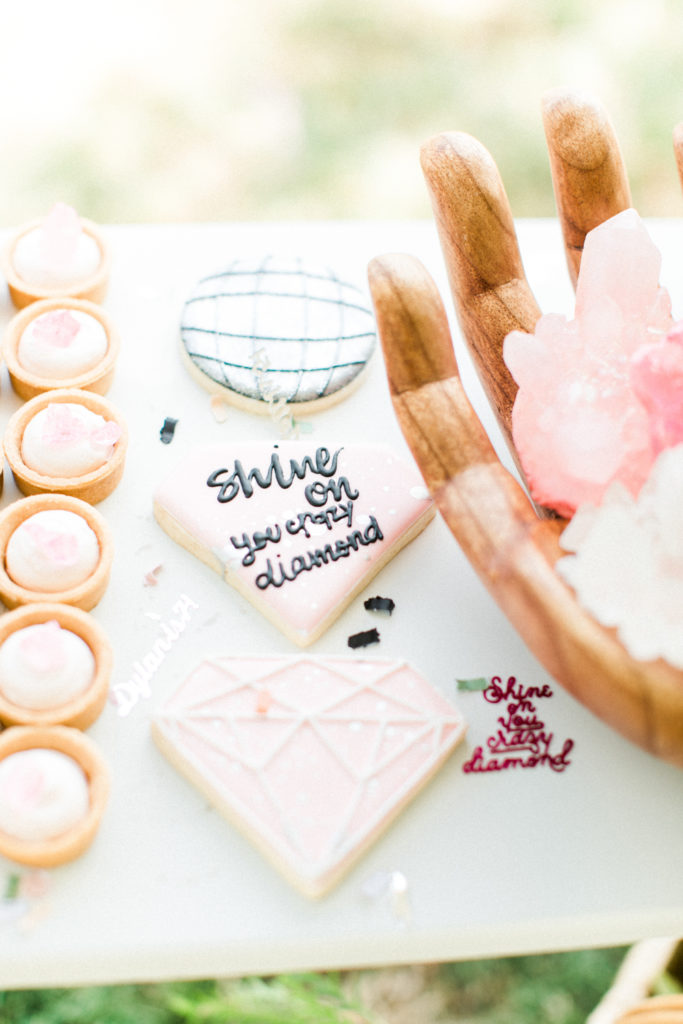 All in all, I think I accomplished the wish list. The kids spent the afternoon in the ninja turtle jumpy house, and all sugared up on treats, and of course the rice and beans! We rocked out but politely cause we are princesses too after all!
Huge smiles were on their face all day, so I was one happy Mama.
Shop the party here!

Vendors
Styling + Design: Beijos Events
Photography: Erin Milnik Photography
Florals: Christine Cater
Glassware + Lounge Area Rentals: Cultivate Rentals & Design
Sugar Cookies: I Dream of Cookies
Cakes + Chocolate Gem Chocolates + Mini Tarts: The Sugar Studio
Gem Stone Sugar Candy: Lucitini Cakes
Invite + Signage + Placemats + Handwriting: Meghann Miniello
Floral Wire Princess Crowns + Gem Stone Crown: David and Leanna
Custom plastic tumblers + Napkins + Favor Bags + Paper Plates + Paper Cups + small white geometric vases + honeycomb balls: Beau-Coup
Disco Ball Tumblers: Ban.do
Mexican Blankets: Gunn & Swain
Wine: One Hope Wine
Dylan's Dress
Sold Out but this skirt is perfect
Jett's Shirt
Jett's Shoes
xx
Abby
SaveSave
SaveSave