Keeping up with our Spring to do list, today we're sharing a simple Spring wreath DIY. I love adding a little color to my front door and Spring is the perfect time for that! There are so many beautiful flowers blooming right now, especially with the super bloom, that your door is just begging for some love! I asked the girls at Rekindle Creative to help make my vision come to life. They've created an easy step by step guide so you can make your door as pretty as this one.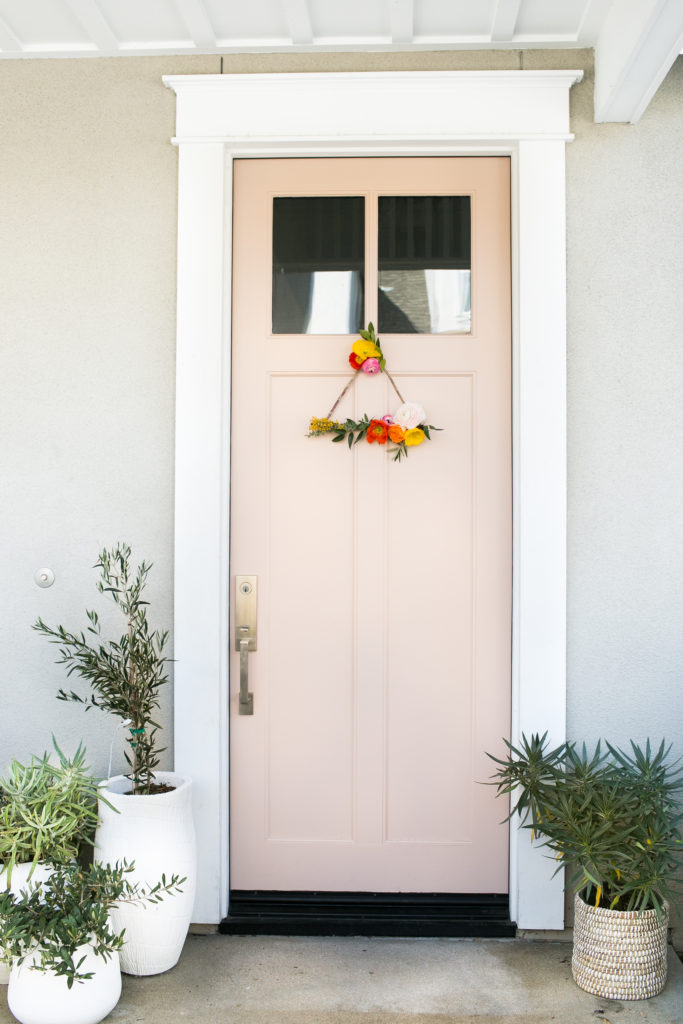 All photos by Kayla Adams, and that pretty pink door is hers too!!!
From the talented Hannah Choi of Rekindle Creative
To create this springtime DIY, start with 3 sturdy branches (we found ours just in the front yard!). Use twine wire to secure the ends together to make a triangle shape. Once we decided on the top and bottom of the wreath, we added our greenery, such as acacia, italian ruscus, and laurel, to various areas using floral wire.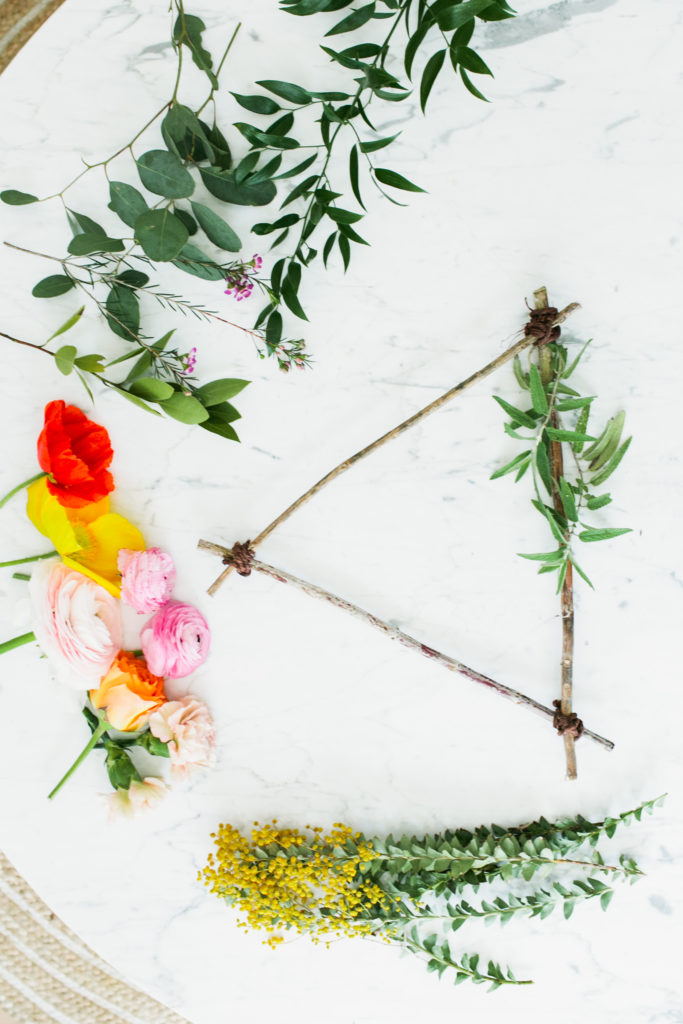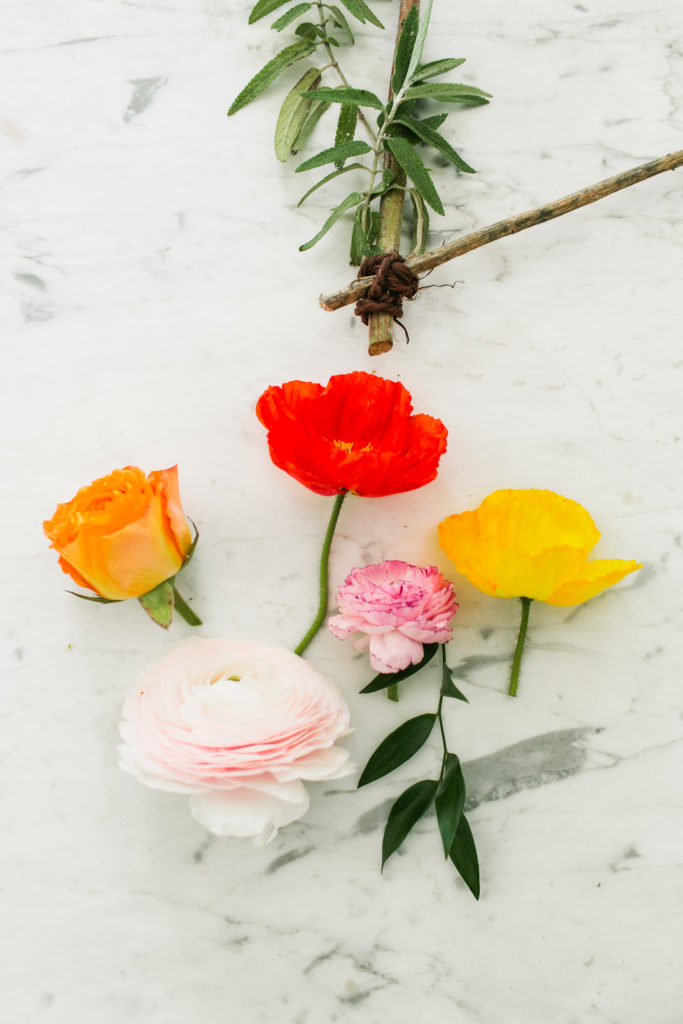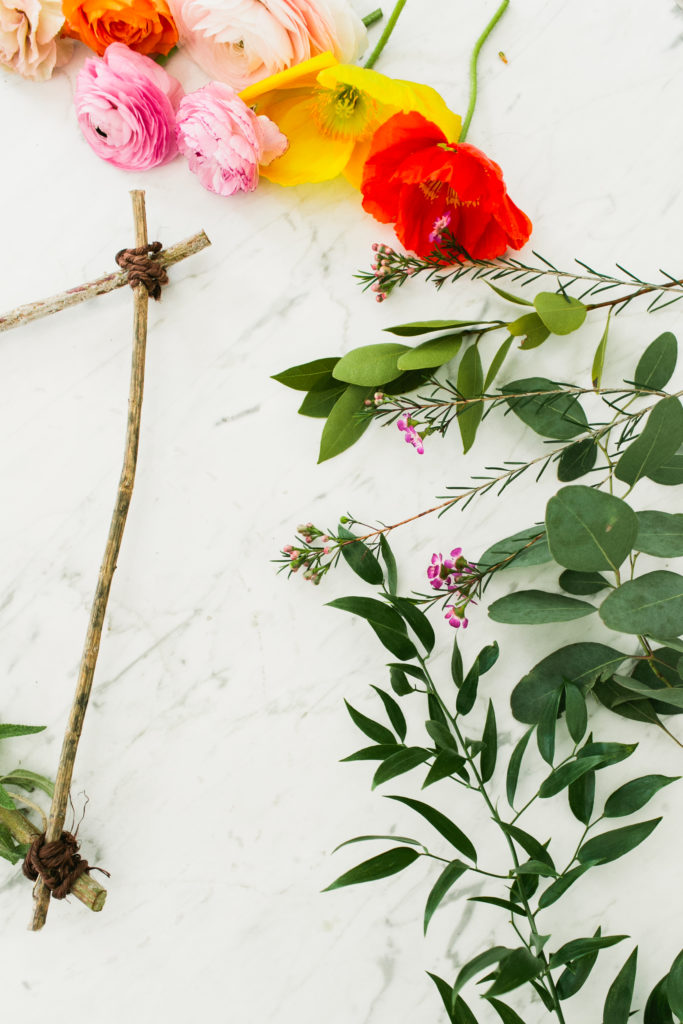 Now it's time to pick your favorite blooms and get creative! We like to work in odd numbers, so we set aside 3 blooms for the top and 5 blooms for the bottom right. Some flowers we used for this DIY were poppies, ranunculus, and garden roses, but any of your favorites will do!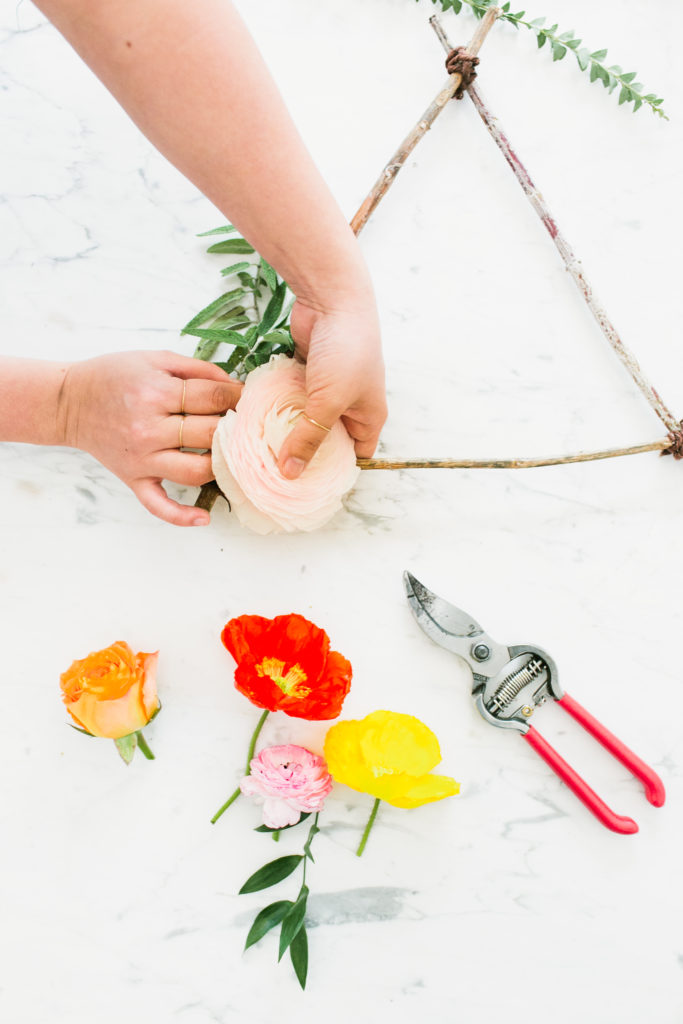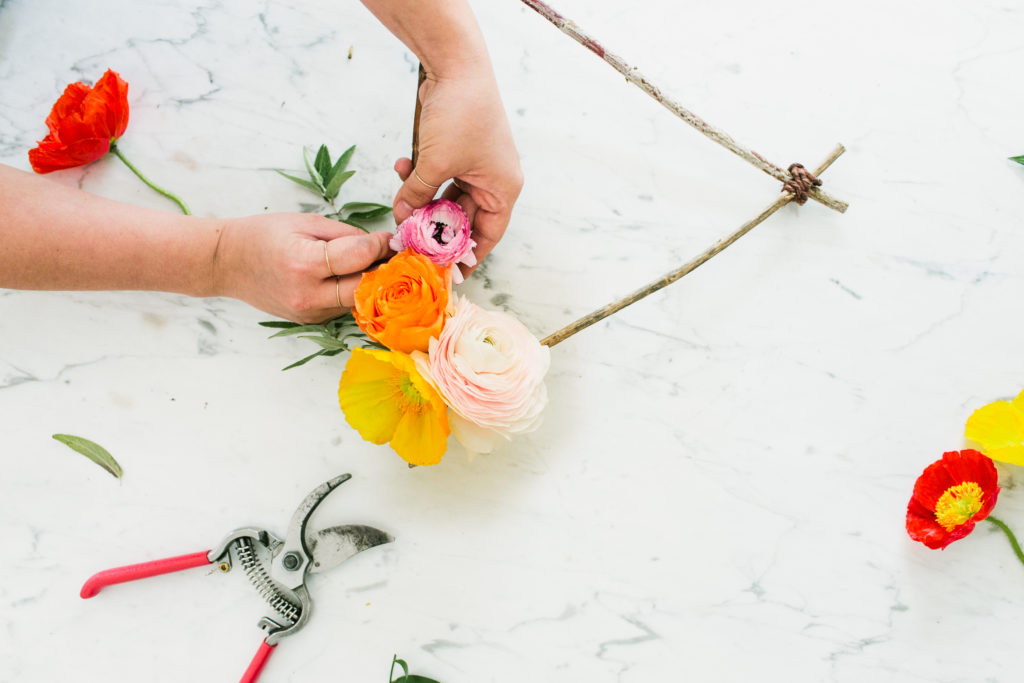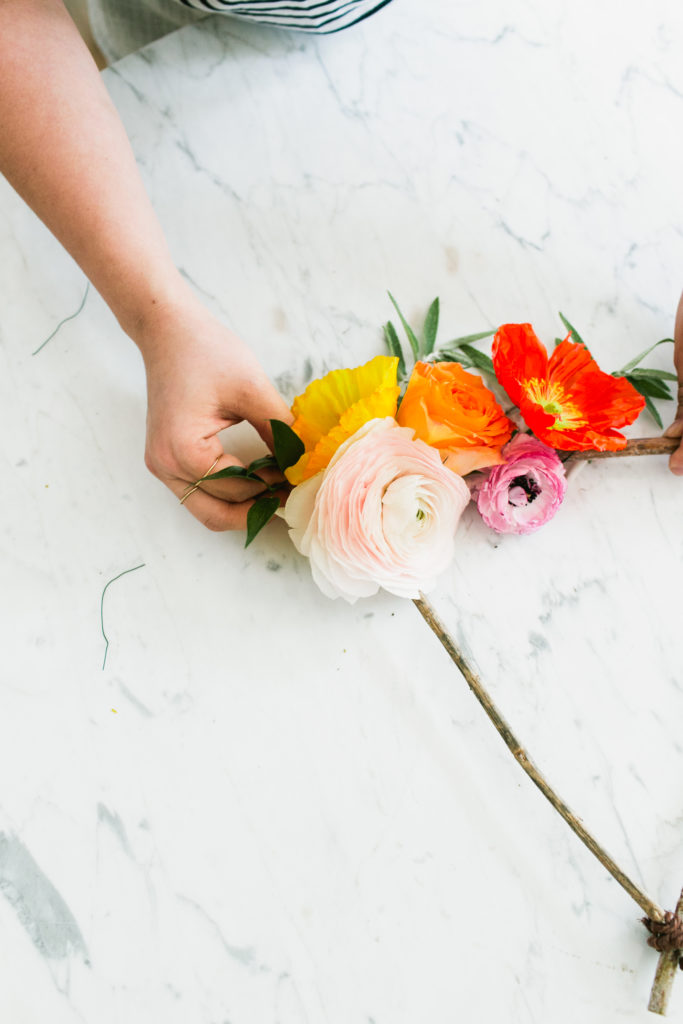 Cut each stem to about 2 inches and use floral wire to secure them on the branches. As we attached the blooms, we focused on balancing the colors and shapes around the wreath. Fill in any empty spaces with fillers or greens, and your springtime wreath is ready to be hung!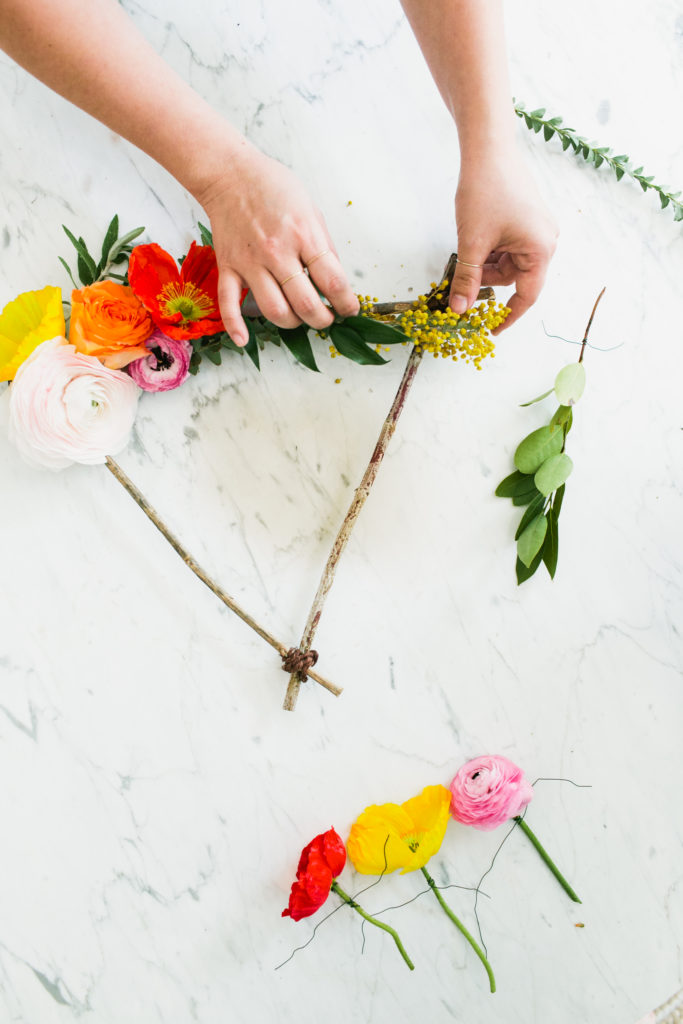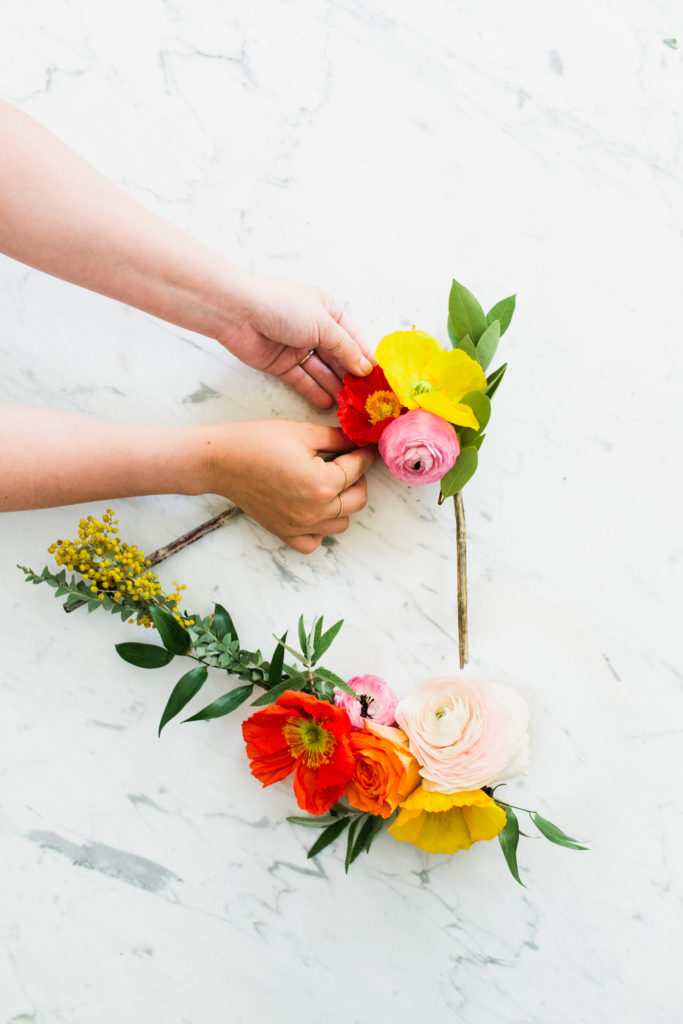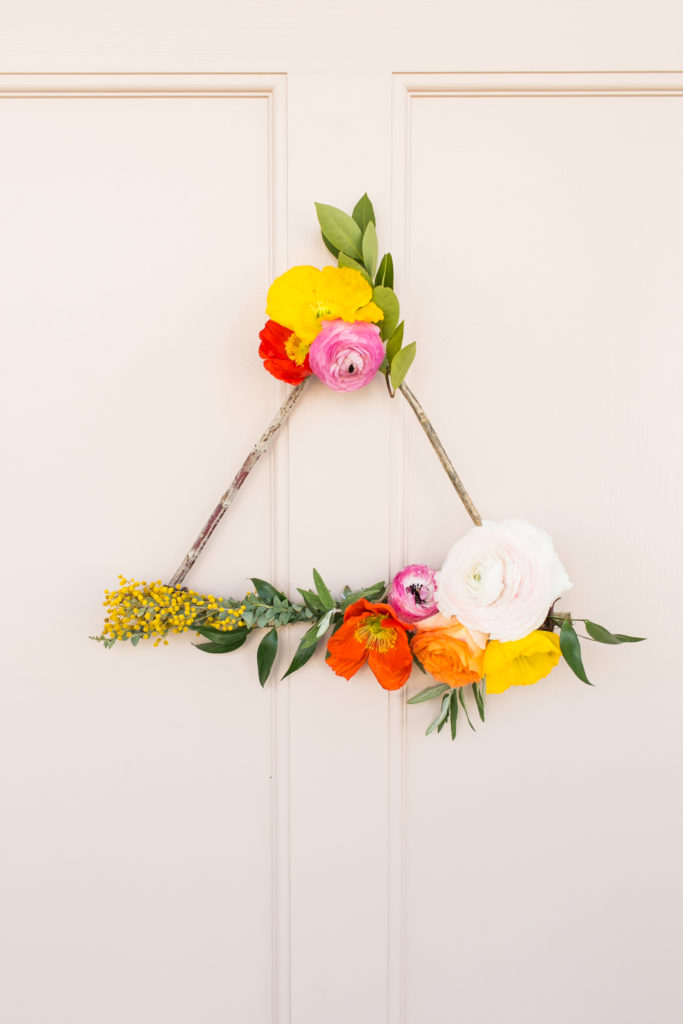 Isn't it the cutest thing you've ever seen?! I love all of the pops of color, and thank you again to Kayla for letting us use her perfectly colored door! I love that pale pink! If you make any of your own wreaths at home don't forget to share the photos and the hashtag #beijosspringtodolist or #beijosdoesspring. We want to see your beautiful work too!!
Happy Spring!
xx
Jacquelyn