You know when Spring is in full effect when those pretty pink cherry blossom flowers are filling the neighborhood with so much pretty. My parent's neighborhood is full of them, its one of the prettiest times at their house. I love to see them float in the sky when its a bit windy. The other day I was taking the kids to the park, and one of the flowers fell on my shoulder. Looking down I thought to myself; you know this would be one pretty cocktail garnish. Thus, the cherry blossom cocktail was born. This is a very easy recipe as it only contains two ingredients. If your Monday was a doozy, you might want to try this to cheer up your Tuesday.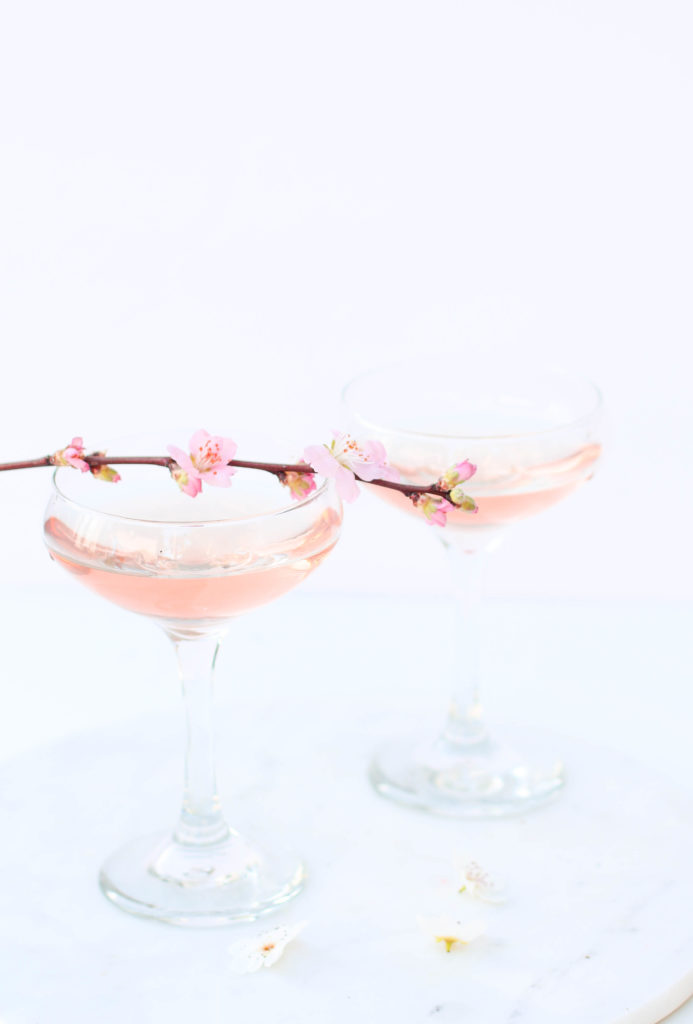 Cherry Blossom Cocktail
Ingredients
Chilled One Hope Wine Rosé
Cherry Herring Liquor (or any cherry liquor you prefer, can't find cherry, use another berry liquor)
Cherry blossom sprig for garnish
Directions
Fill your coupe with Rosé and then top off with a splash of cherry liquor. Garnish with a cherry blossom sprig.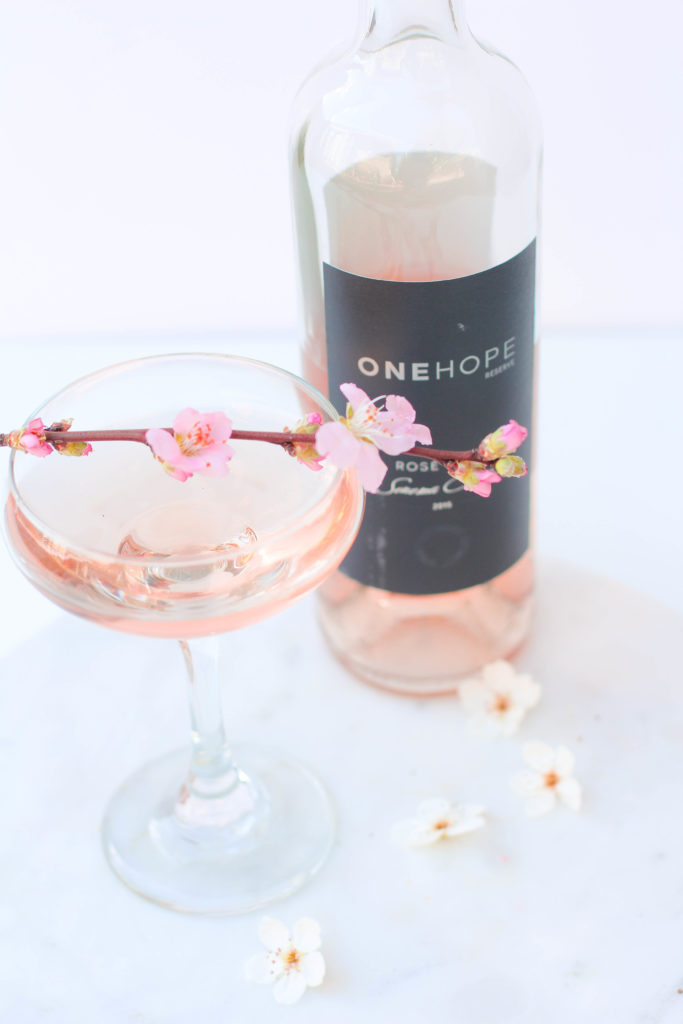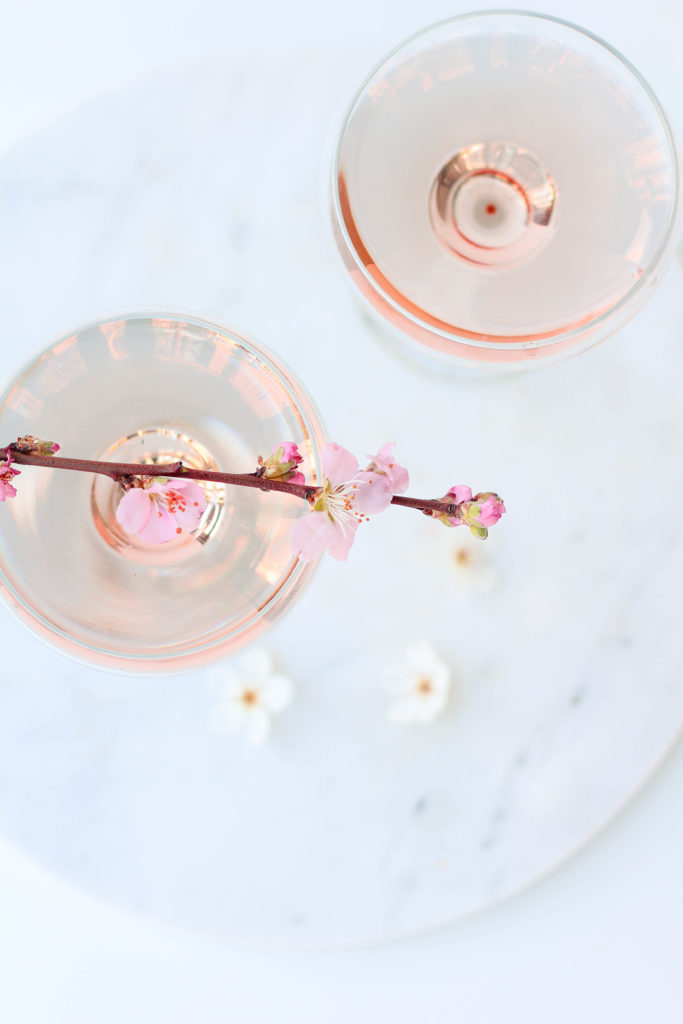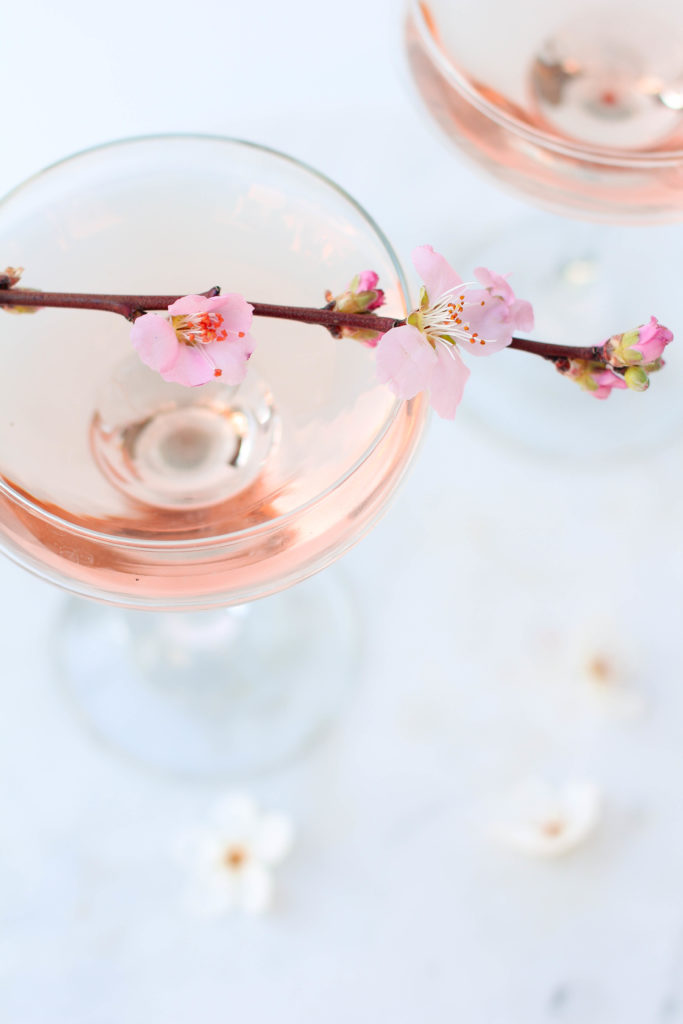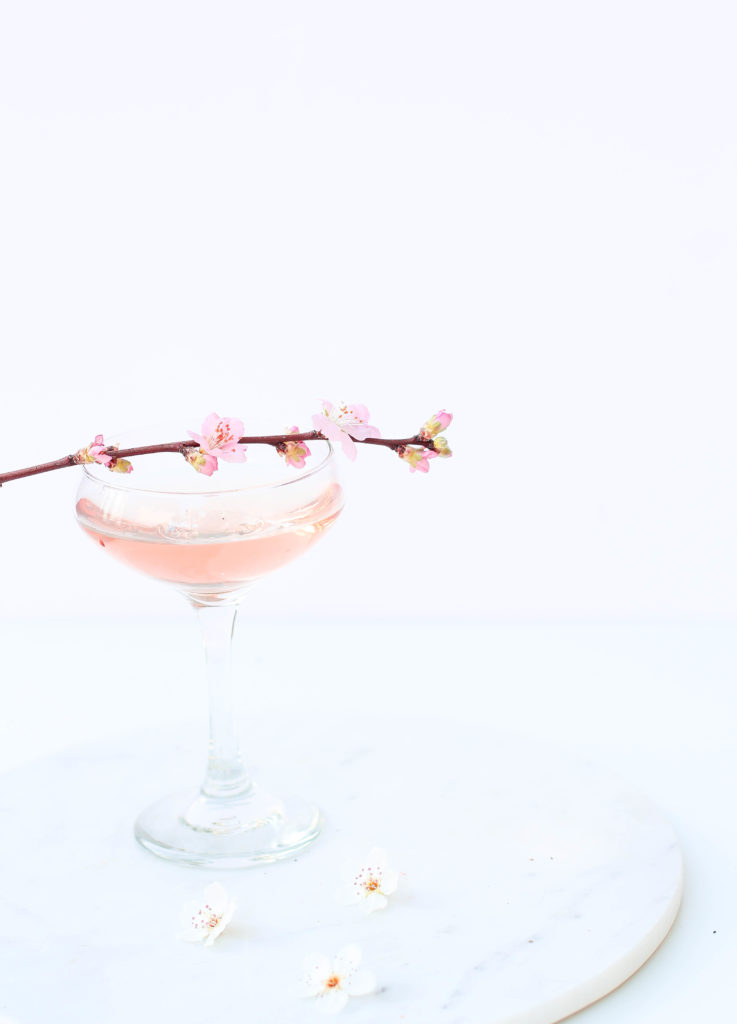 Yes. I know. Two ingredients. You can't mess this up. This recipe is all about getting that true spring taste and more importantly the look. Sometimes you just gotta keep it simple.
xx
Abby