You know us, always on the hunt for the best new products we can find and today we are sharing a new favorite!!  Wash With Water!!  I came across this amazing brand on Instagram (of course!) and was immediately interested as I saw a raving customer review they had posted.  My two sons couldn't be more different as far as complexion goes.   Court, my 5 year old is more olive skinned like my husband and I, while my 2 year old Cruz is very fair and has more sensitive skin.  I'm always looking for products that work for both of them, it just makes it easier!  I was happy to see that Wash With Water was using  natural ingredients like CBD Hemp oil, Moroccan Argan and Calendula – this ensures that their products are ultra gentle and hypoallergenic.  I was also happy to discover that they had products for Mama too!!  Always nice to get a little something for me when I'm shopping for my boys, haha!  Keep reading to hear our Q&A with owner Stephanie – we are also doing a GIVEAWAY for $175 worth of goodies on our Instagram right now!!  So head on over, you don't want to miss that!!!
Photos by Megan Welker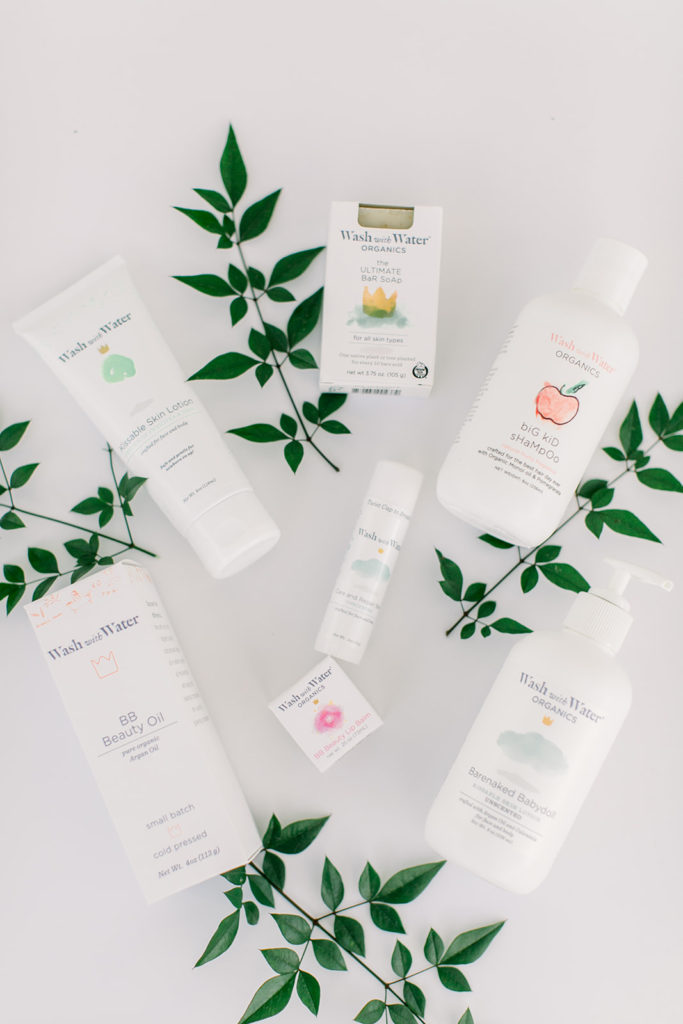 How did Wash With Water begin?
The seed of Wash with Water was planted during a fateful road trip and an insightful conversation with our then five year daughter, Violet. We found ourselves lost upon an Amish village in Pennsylvania and were forever inspired by two observations. First, how fresh and untouched everything was and second, how engaged the children were with every facet of their surroundings. From homemade root beer to bars of soap, we collected our treasures and headed home about to embark on a life changing adventure. Since day one, I have dedicated every part of our brand to creating a healthier bath time for our washies.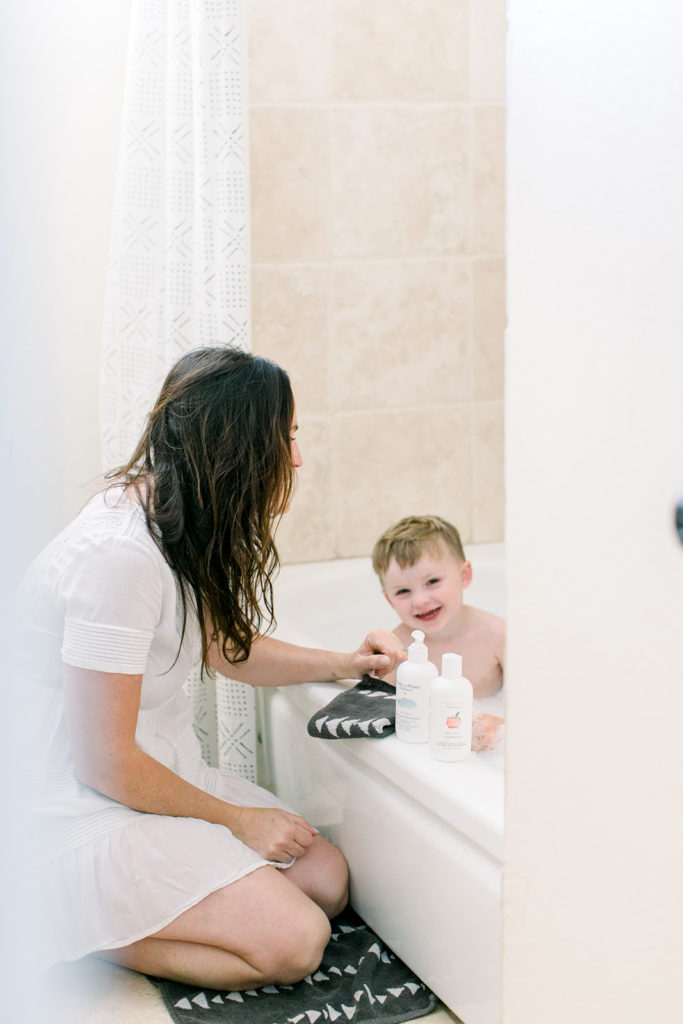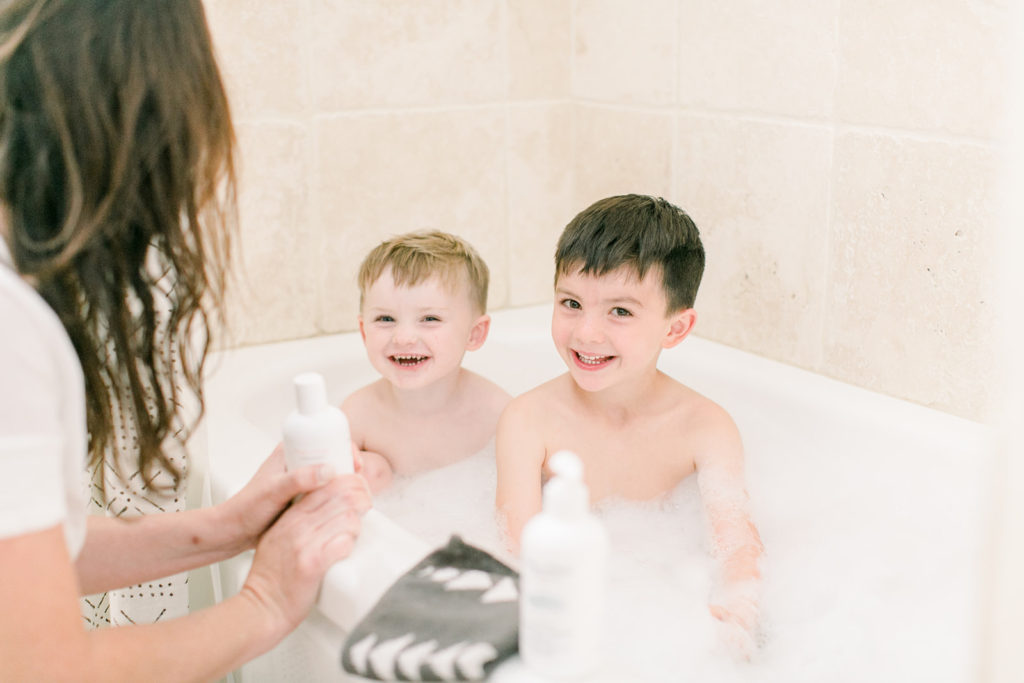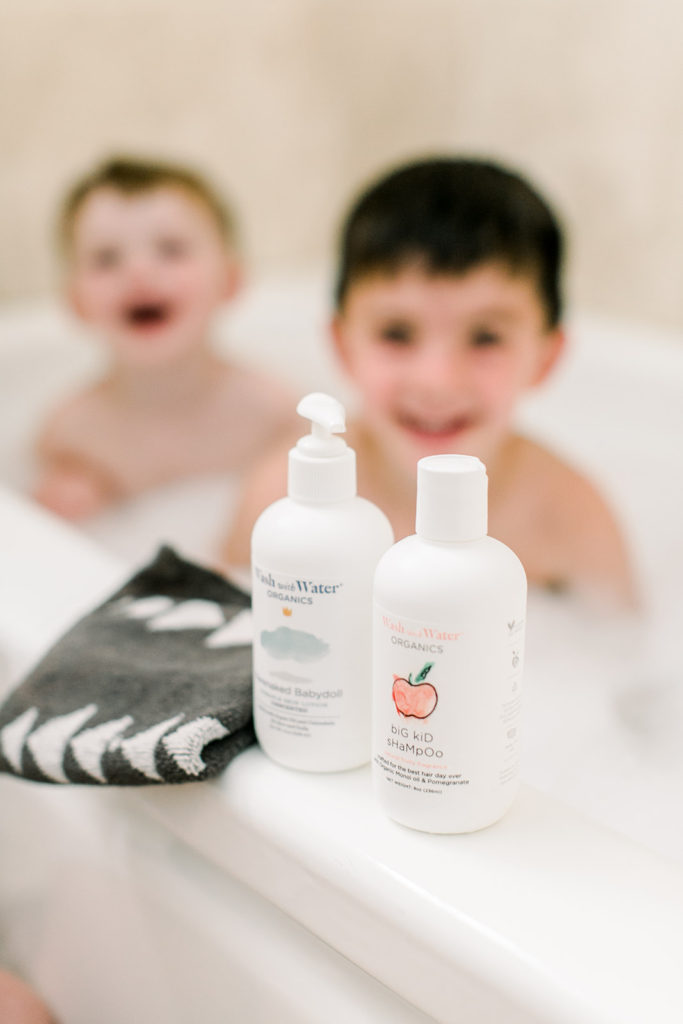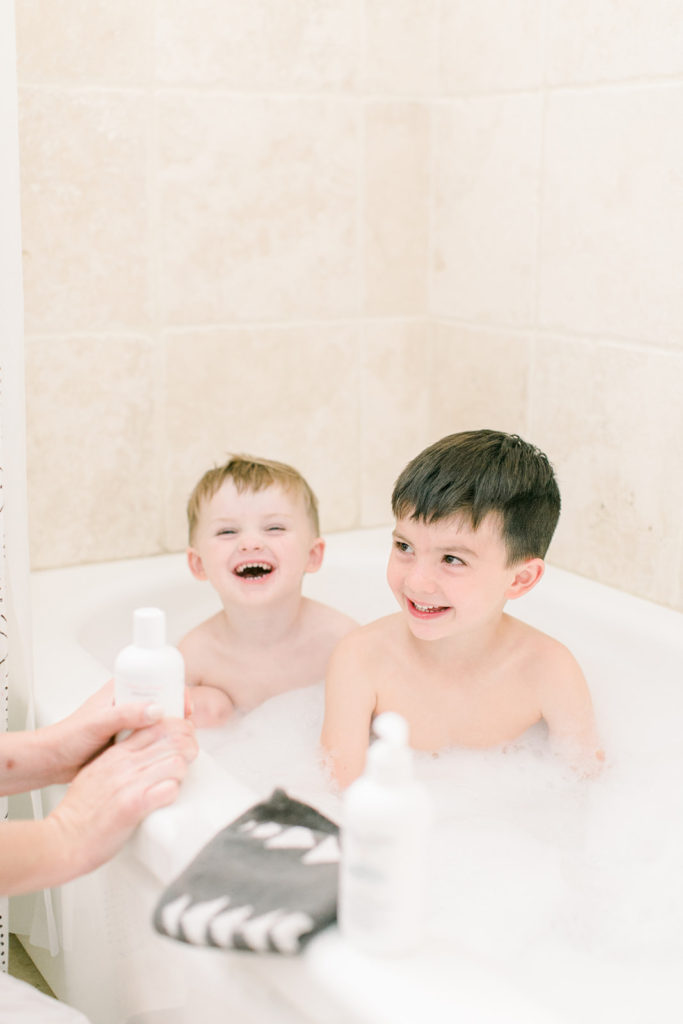 What are some of the natural ingredients we can find in your products?
Back in 2012, Wash with Water introduced our proprietary blend of Moroccan Argan oil and Calendula in our very first collection..up until that point, you never saw Argan oil in baby products, it was reserved for high-end skincare. That blend put us on the map because so many washies saw dramatic transformation in the texture and quality of their hair and skin. Moms were able to resolve cradle cap and their hormonal acne with just one product, our Barenaked babydoll lotion. Our plant-based wellness has gained the brand a reputation of being a pioneer in terms of harnessing what Mother Nature has to offer with a result-driven focus.  The industry certainly gets carried away with trendy, buzz-worthy ingredients, for me though, it comes down to ensuring our ingredients in each wellness product produces the safest, most effective bath products on the market.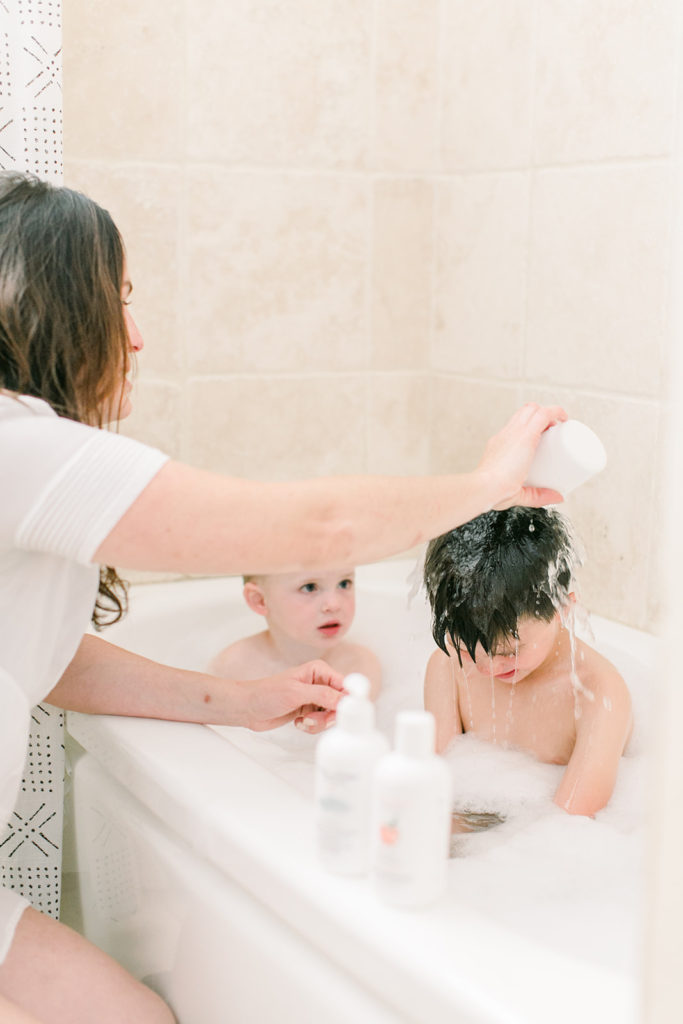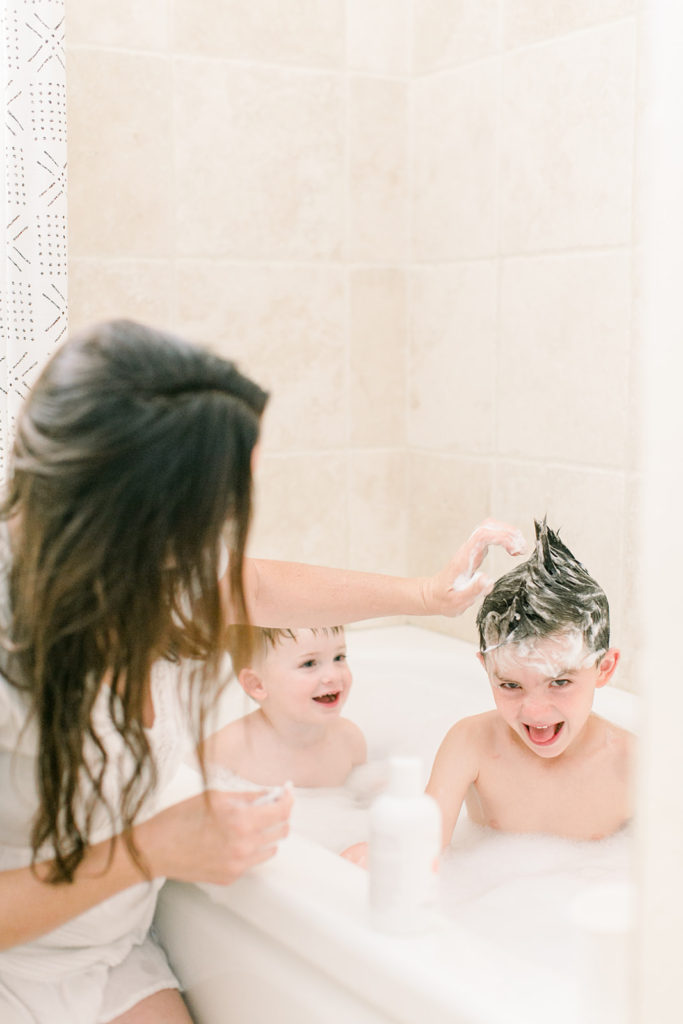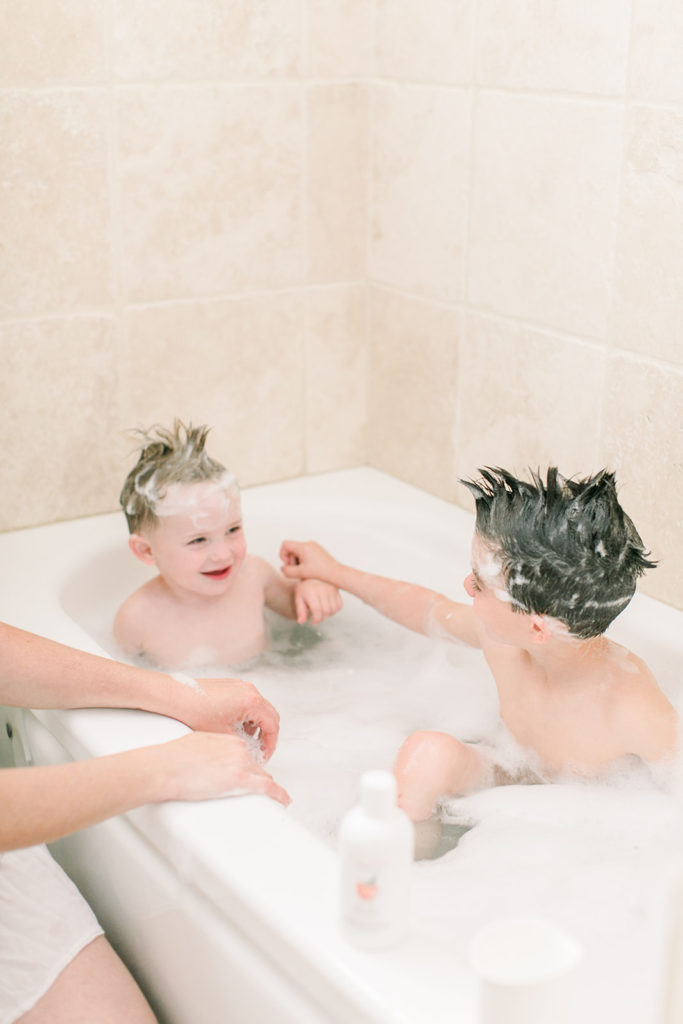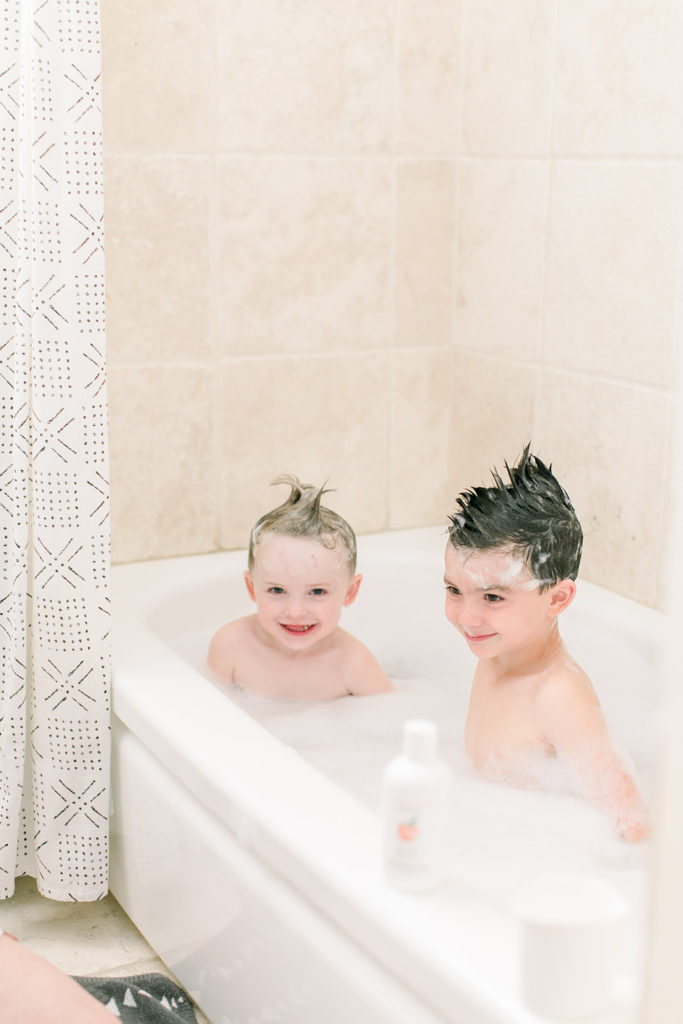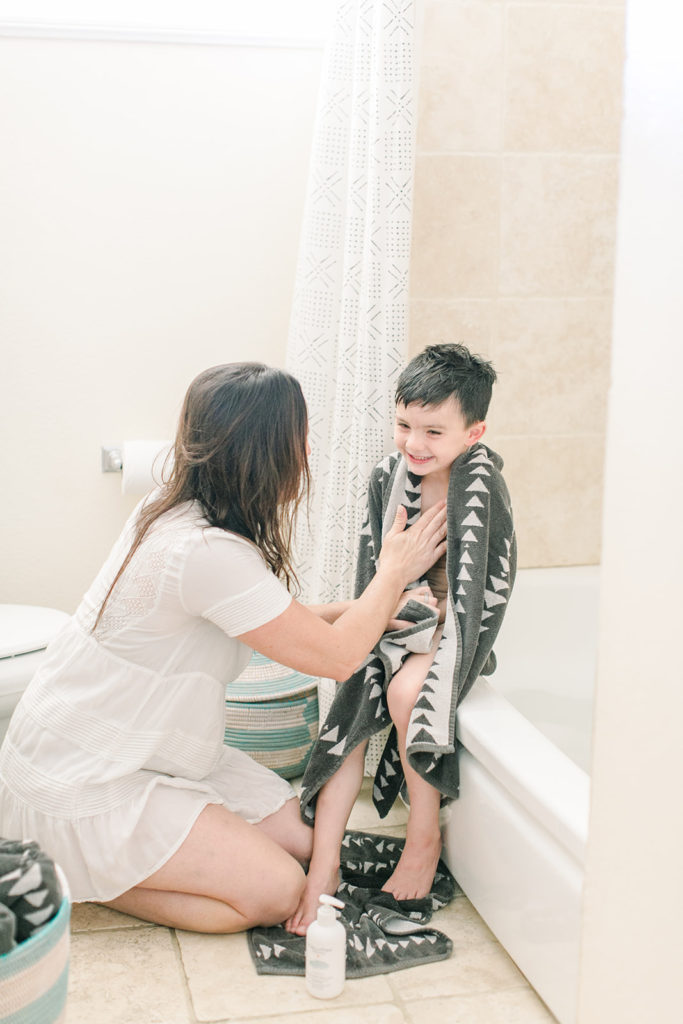 Talk to us about why you use CBD Hemp Oil in your products…
CBD Hemp oil is a natural fit for continuing Wash with Water's unique reputation as the first skincare ever crafted with both baby and mama in mind. Because CBD Hemp oil can uniquely hone in on a wide array of skin issues like eczema, acne, rosecea and inflammation, our products can target skin concerns for a wider range of ages from newborn on up. The focus for us is to craft hair and skincare gentle enough for a newborn with the added benefit of powerful antioxidant ingredients to maintain mama's healthy glow. Our newest CBD Hemp Oil Collection is our greatest accomplishment to date in terms of continuing our mission to revolutionize plant-powered skincare for baby, big kids, and grown ups.
We love reading your amazing customer reviews, how does it make you feel to make such an impact on your customers?
This brand has always been a conversation between myself and my washies.  Each review, direct message, email, or live chat is a way we connect and grow the brand together.  That's the beauty of indie. I feel incredibly blessed to be so close to our community and each product is always created with each washie in mind.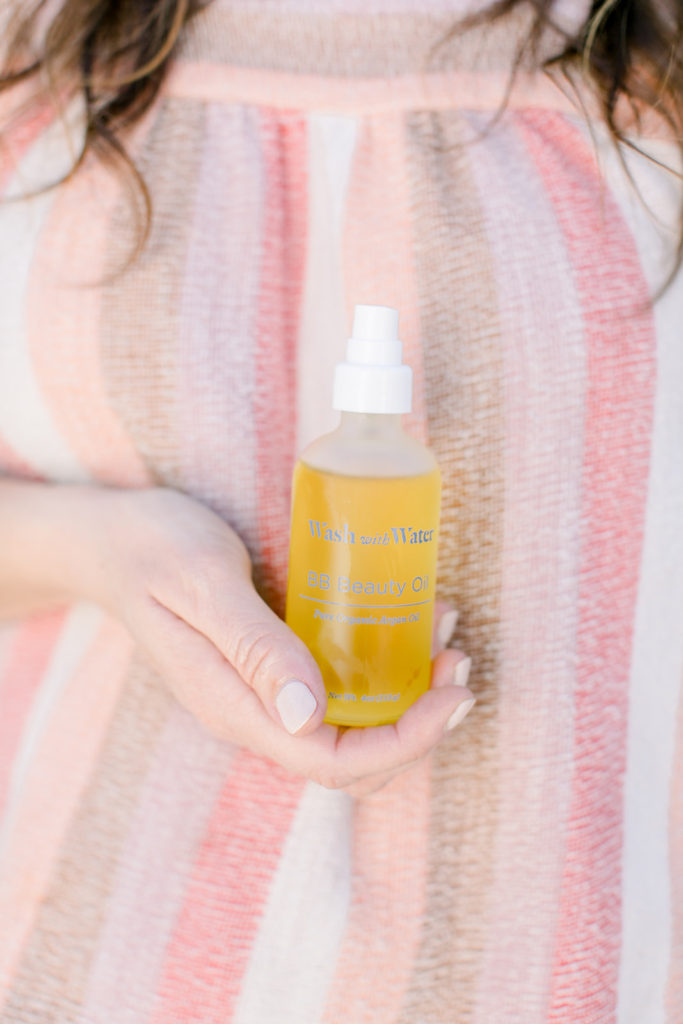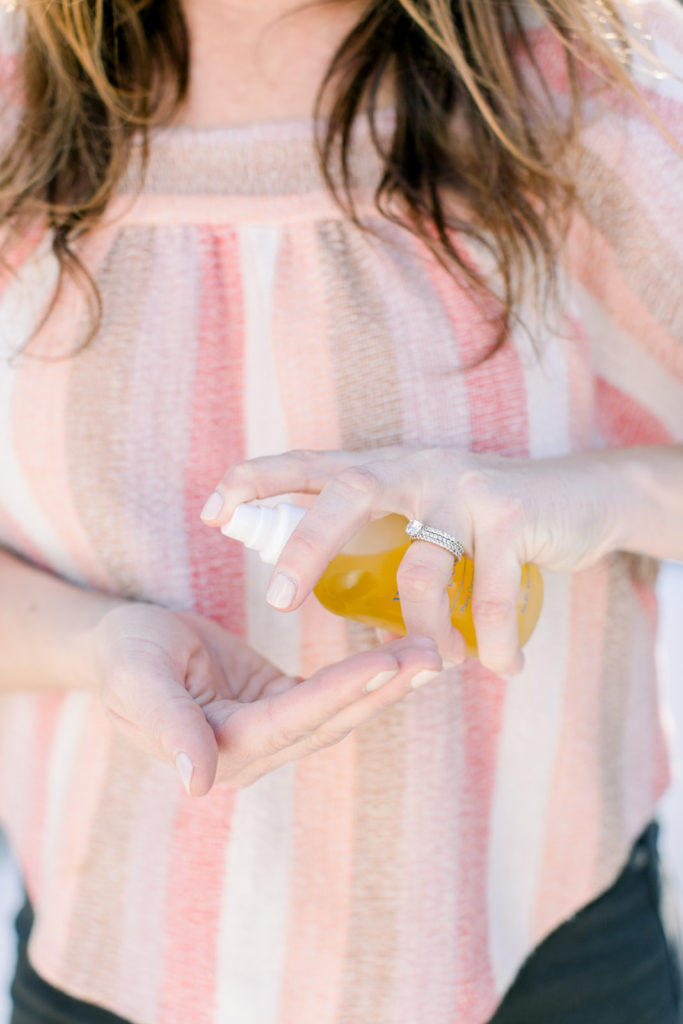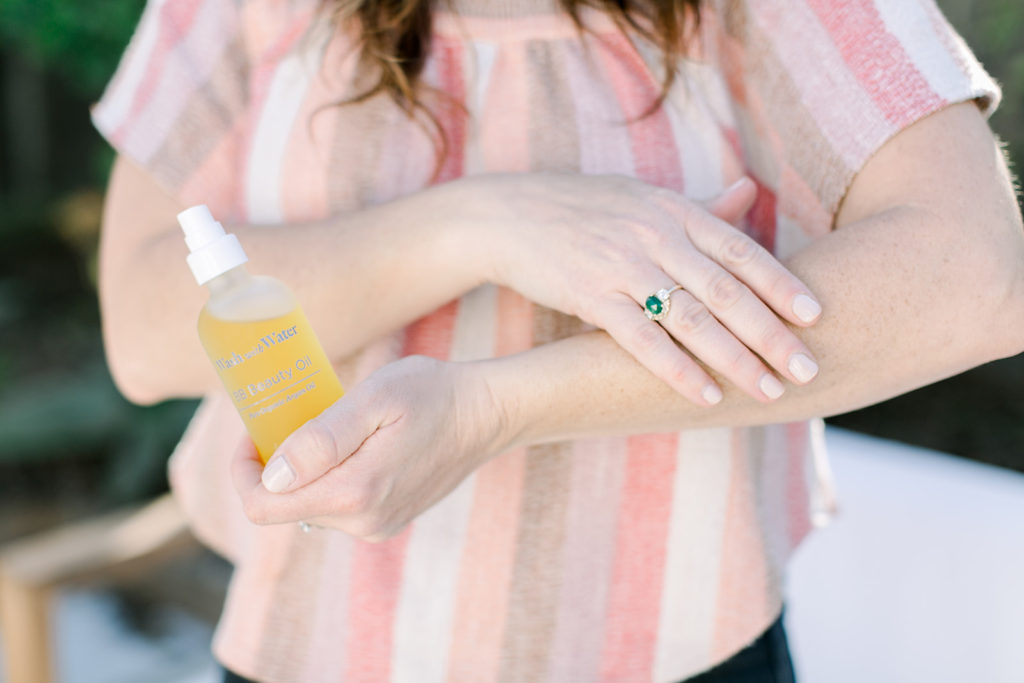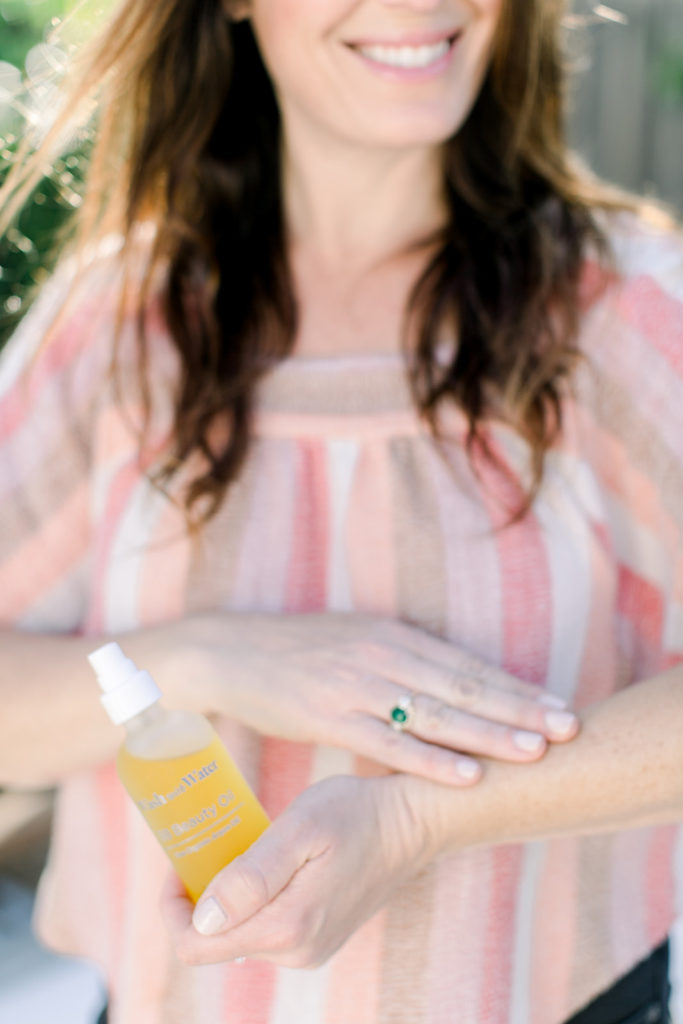 What's next for Wash With Water?
My baby Violet (our muse) for the original Sweetpea & Me collection in 2012 is turned 13 years old this summer.  As I am watching her transition into a beautiful new chapter of her life, Wash with Water will be launching 6 new CBD Hemp oil infused BIG KID products that will inspire the next-generation of self-care.  We also have a brand new 100% natural aroma that I'm obsessed with launching in our Baby & Pregnancy category in four non-CBD products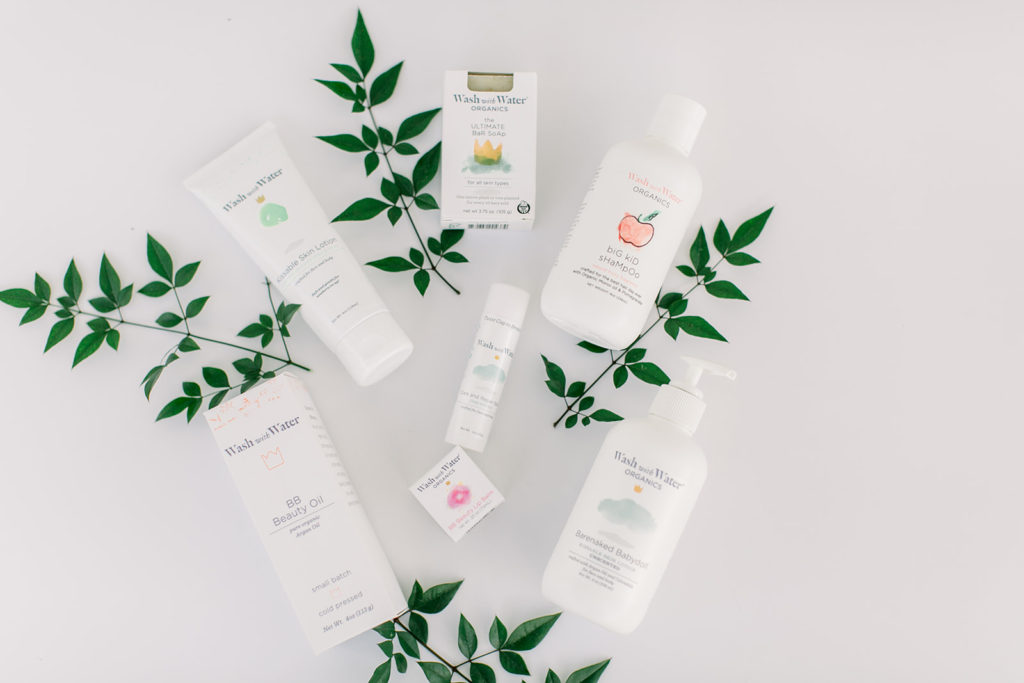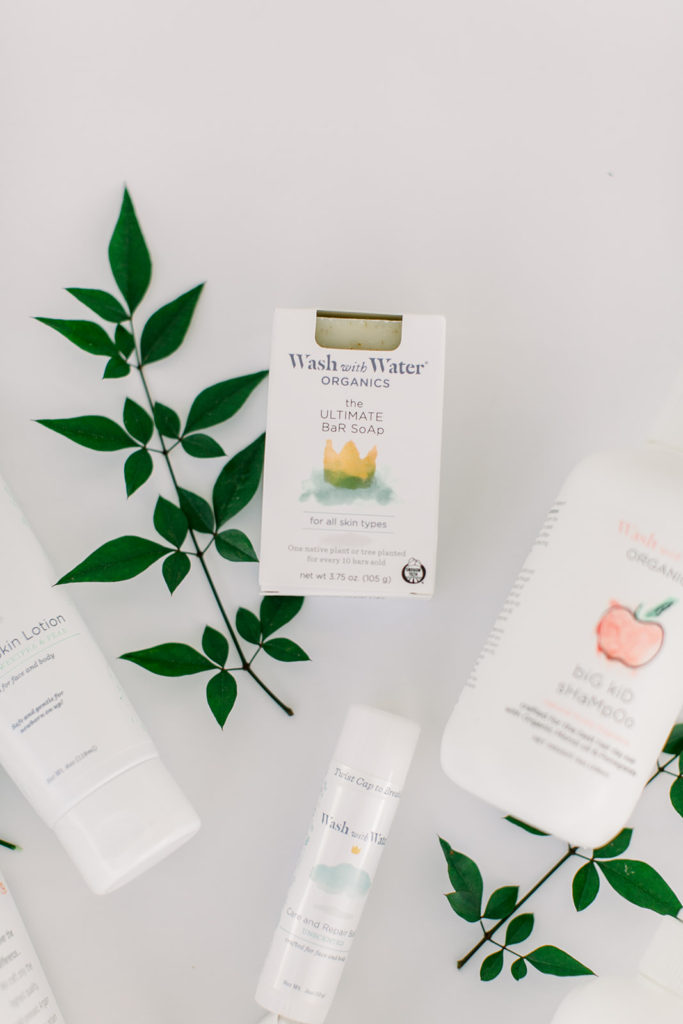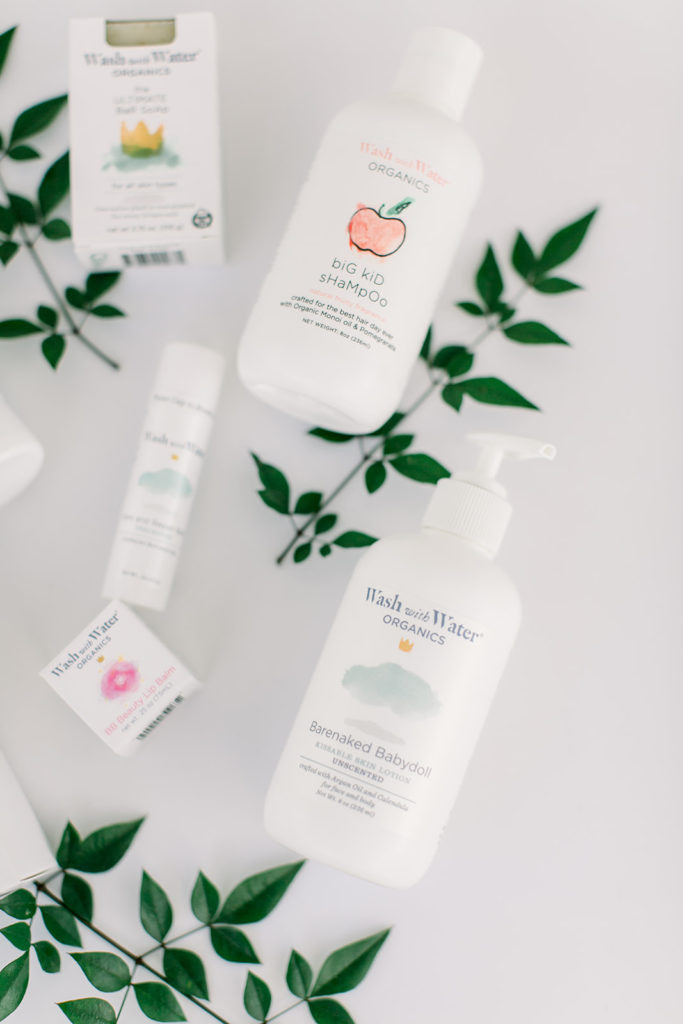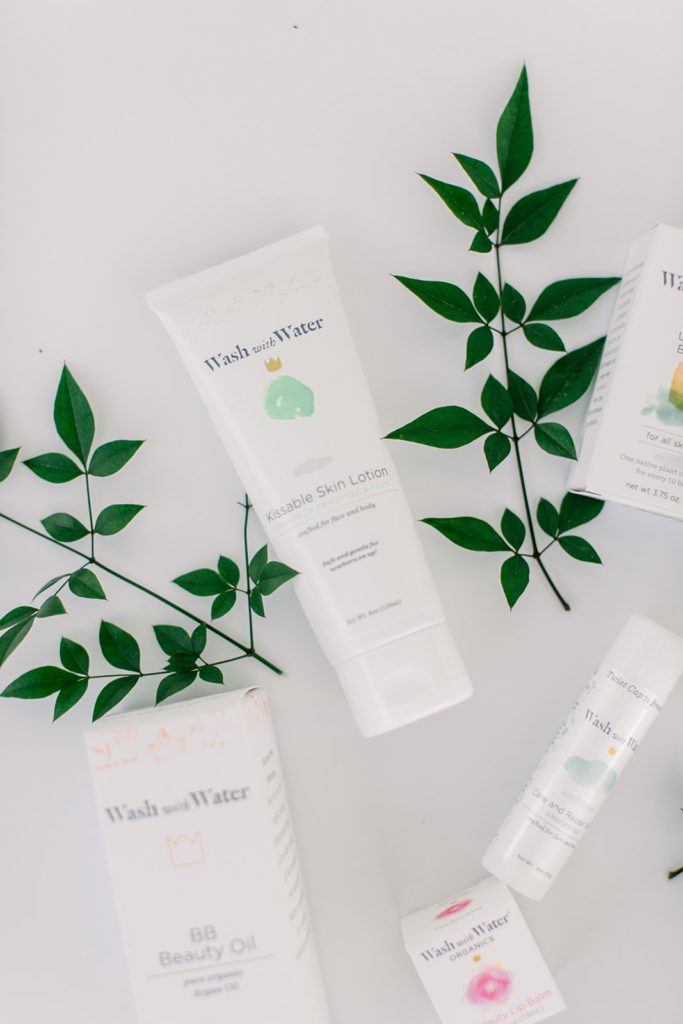 Thank you for sharing Stephanie!!!  And don't forget to head over to our Instagram to enter to win a bit of this natural goodness for you and your family!  PS, isn't their packaging the cutest?!
xx
Jacquelyn