Spring Break is happening, it could be this week, next week, or maybe it was last week, but it's here! Don't get me wrong, I love all Of the seasons but the warmer weather is where my heart is. Spring Break is sort of the beginning of sunnier days, and such a good excuse to go shopping for a wardrobe update. Time to store those sweaters and bust out the tank tops!!
I shopped at one of my favorite local boutiques, Costa Cabana, to get some inspiration. Owner and buyer Lauren Flores has such a great eye. She brings in only the best brands and the store is so well curated. They have such a good variety of dresses, sunglasses and swimwear. So bring on the bright colors and everything else involved with Spring Break style.
Since I was little Spring Break and Summer Break always invoke a sense of fun! That's what I think of with Spring Break style, just having fun with it! Playing with color, wearing things that are easy breezy! That's one of the reasons I love these Beach Riot overalls. They truly bring me back to my childhood. I would wear them over a swimsuit to the beach or with a tank and sneakers to Disneyland! Another piece I love in this outfit are the Raen Sunnies, the shape and the color are just the best!!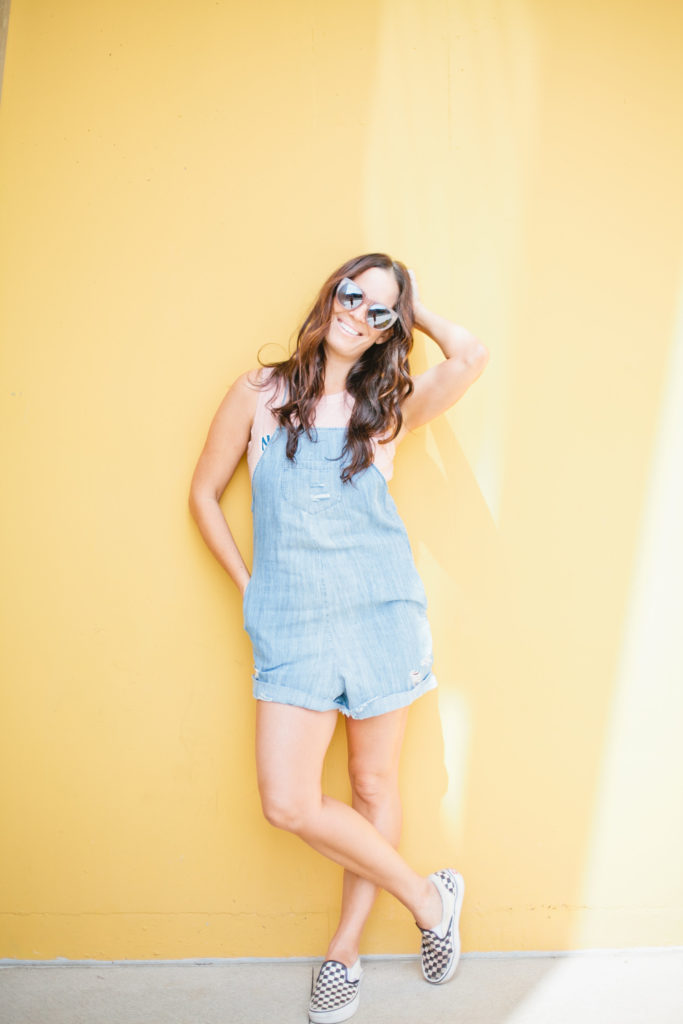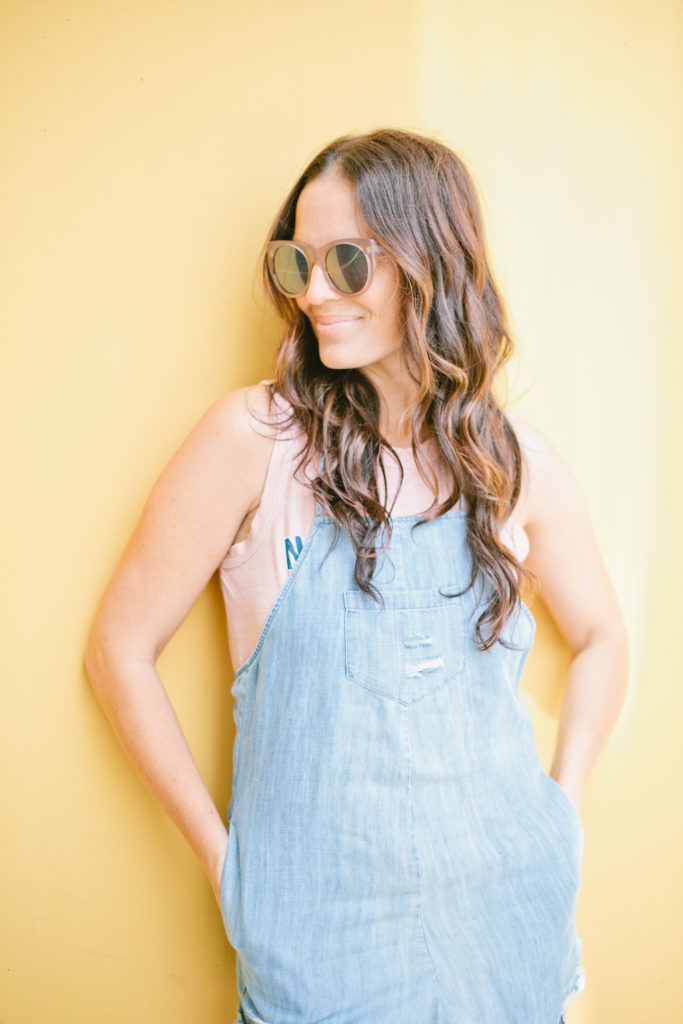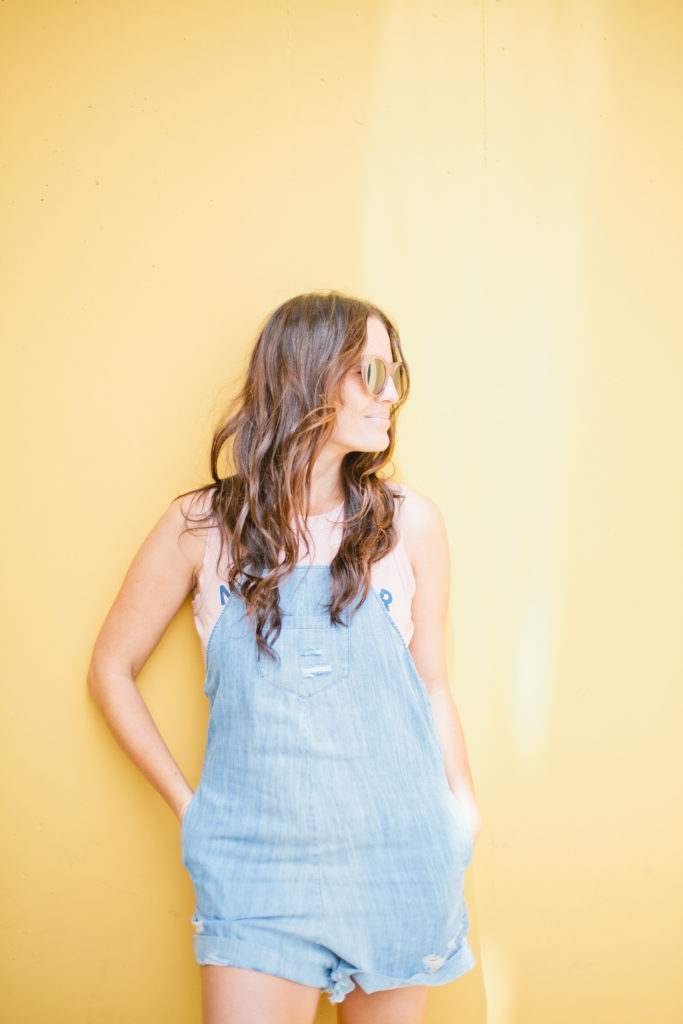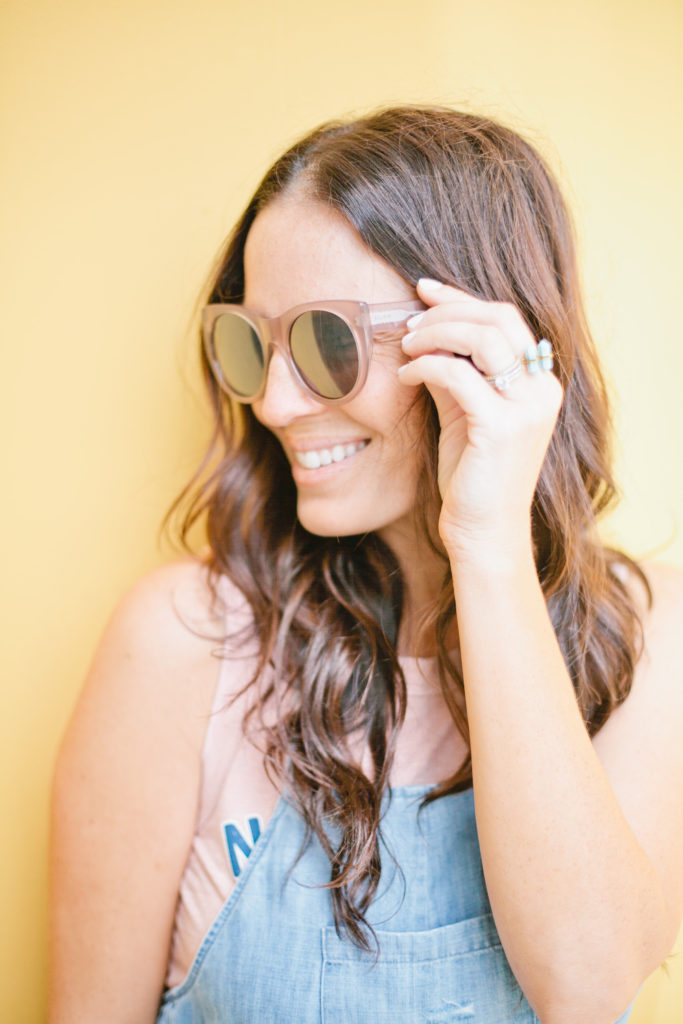 I get so much inspiration from seeing people's flat lays. Something about having the outfit all set out for me to see together, I even do that for myself when I'm getting ready for an event. With the help of the lovely ladies of Costa Cabana I created a little Spring Break essentials flat lay for y'all.
It's got everything you need for the sun; a super cute swimsuit, denim cut offs, a tank, a hat, sunnies, sandals and my favorite sea hair spray…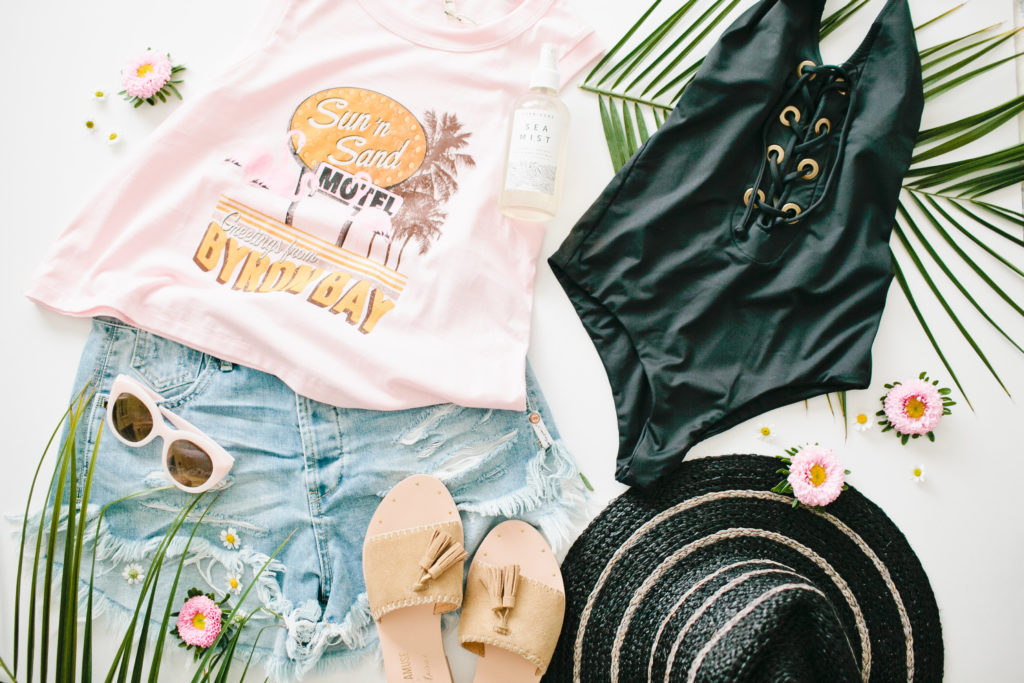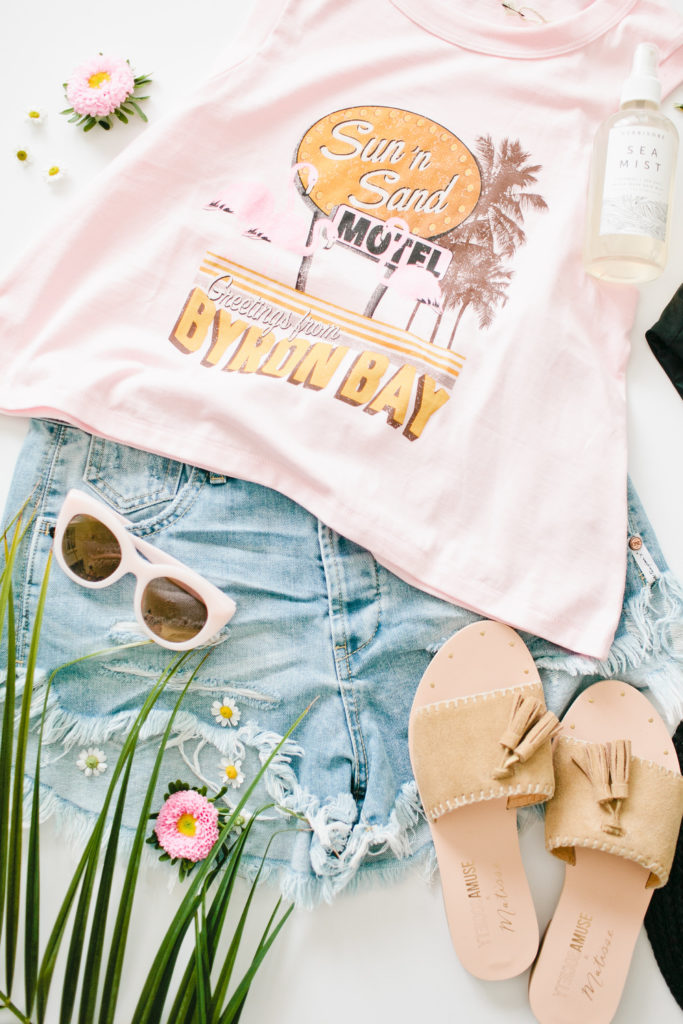 Another Spring Break style essential is a cover up. You can't be walking around in your bikini all day long, well unless your Gigi Hadid, then you can do whatever the hell you want. But seriously, I found the cutest little coverup at Costa Cabana by Amuse Society. I love the black and white floral print, it's light weight and covers just enough. You could totally wear this out as a dress too because it isn't too sheer…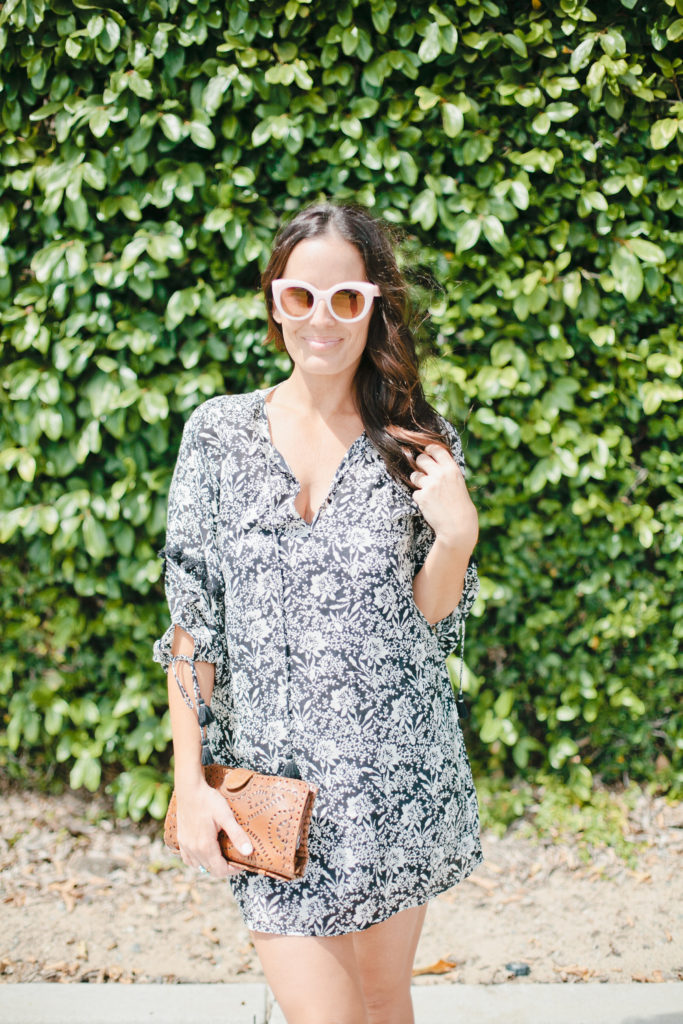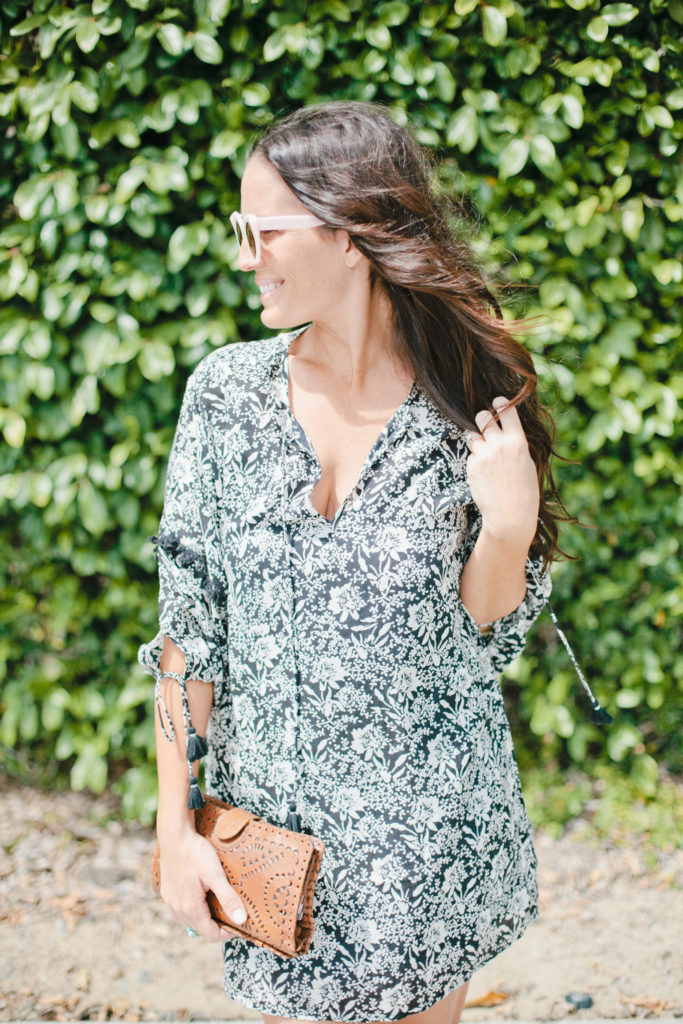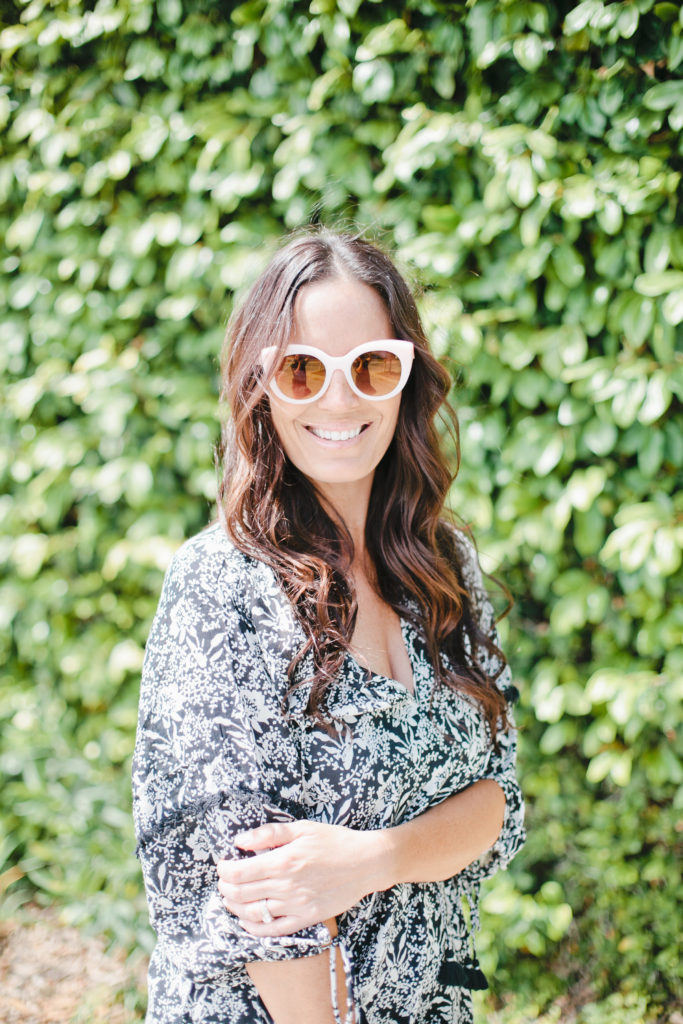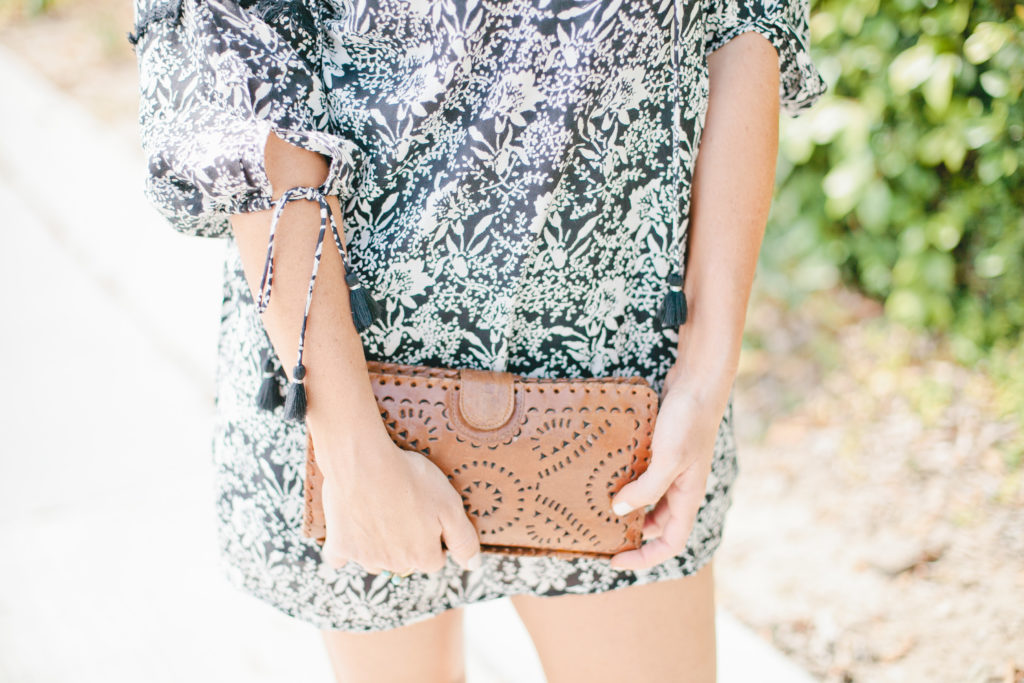 There you have it! Now you are all set for Spring Break and all you need is to have some fun! You can shop all of these looks here:

xx
Jacquelyn