TGIF!!  It's cocktail time!!!  God, I can't wait till I'm not pregnant and I can actually enjoy one of these damn things… Especially this week!  Lord knows I love me a margarita!!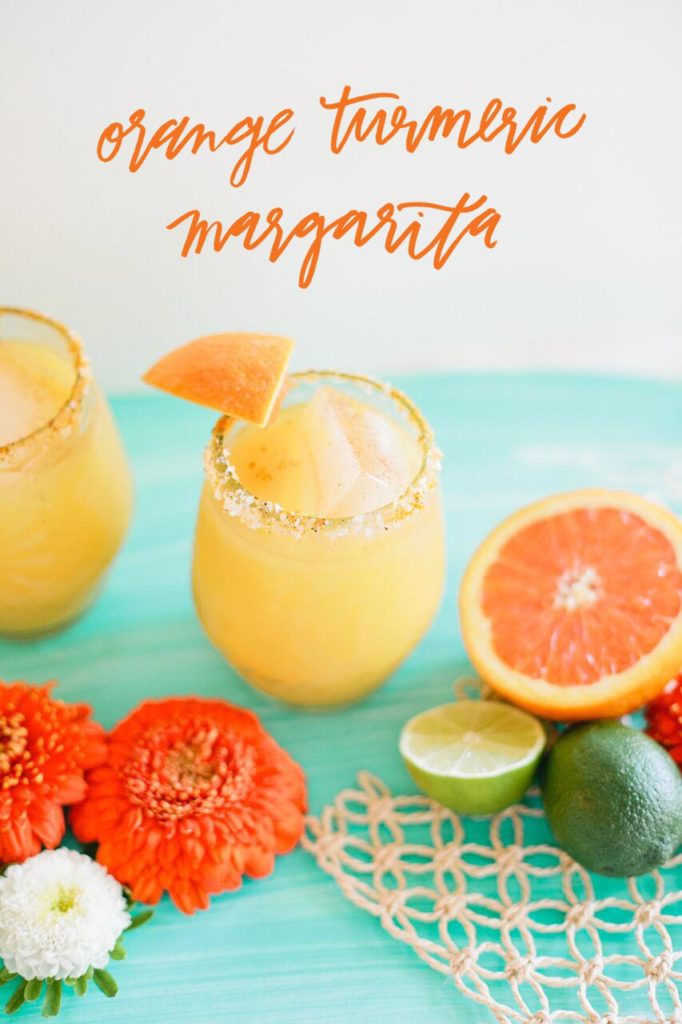 This recipe includes a fun ingredient I don't normally play with, but I thought, why not!?  Turmeric!!  It is such a fun color and adds a smokey taste to the margaritas.  Be careful when using it though, it can stain easily – learned from experience, ha!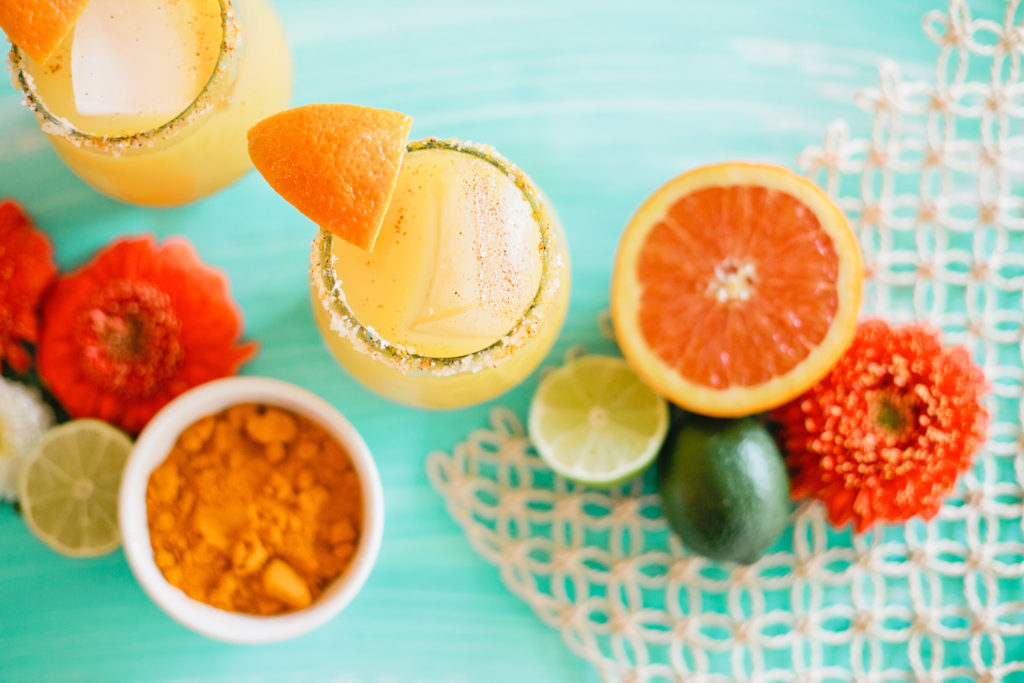 Ingredients
Simple Syrup
1 cup sugar
1 cup water
1 tablespoon turmeric
Margarita
1 oz tequila
1 oz triple sec
1-2 oz orange juice – if you prefer a sweeter margarita go for 2
1 oz simple syrup
Rim
1/2 tsp ground turmeric
1/2 tsp ancho chili powder
2 tsp coarse salt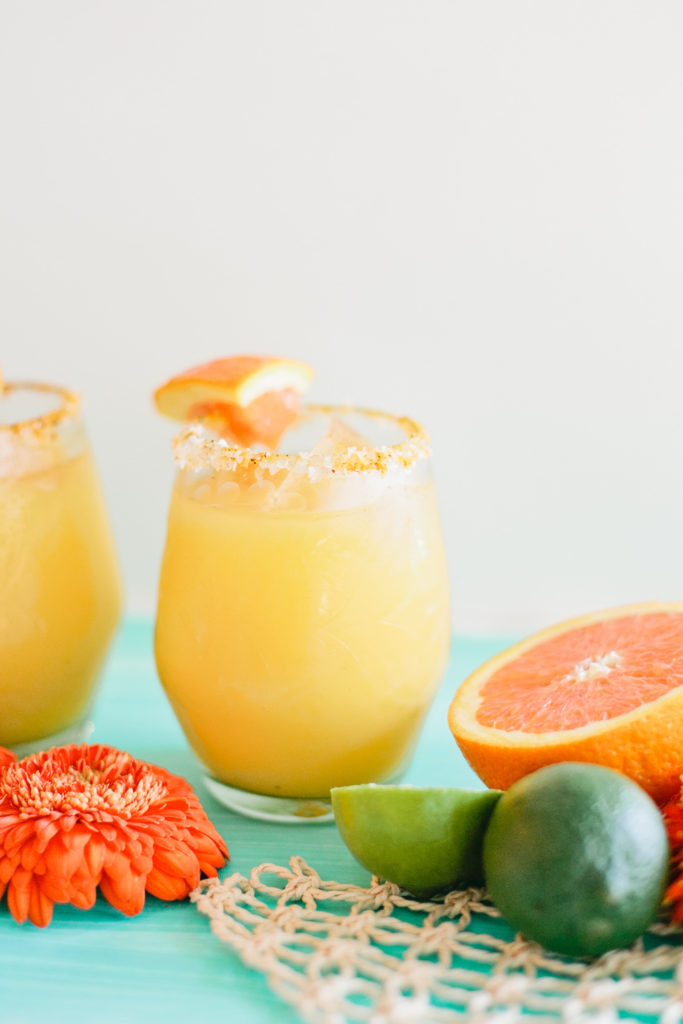 Directions
Simple Syrup
In a small saucepan combine sugar, water and turmeric
Place over medium heat and bring to a boil
Cook until sugar dissolves
Strain Syrup
Rim
Combine ancho, turmeric and salt on a small plate and mix
Wet the top of each glass with the wedge of an orange and cover with mix
Margarita
Combine juice, tequila, triple sec and simple syrup in shaker and shake it up!
Pour into glass over ice, and drink!!!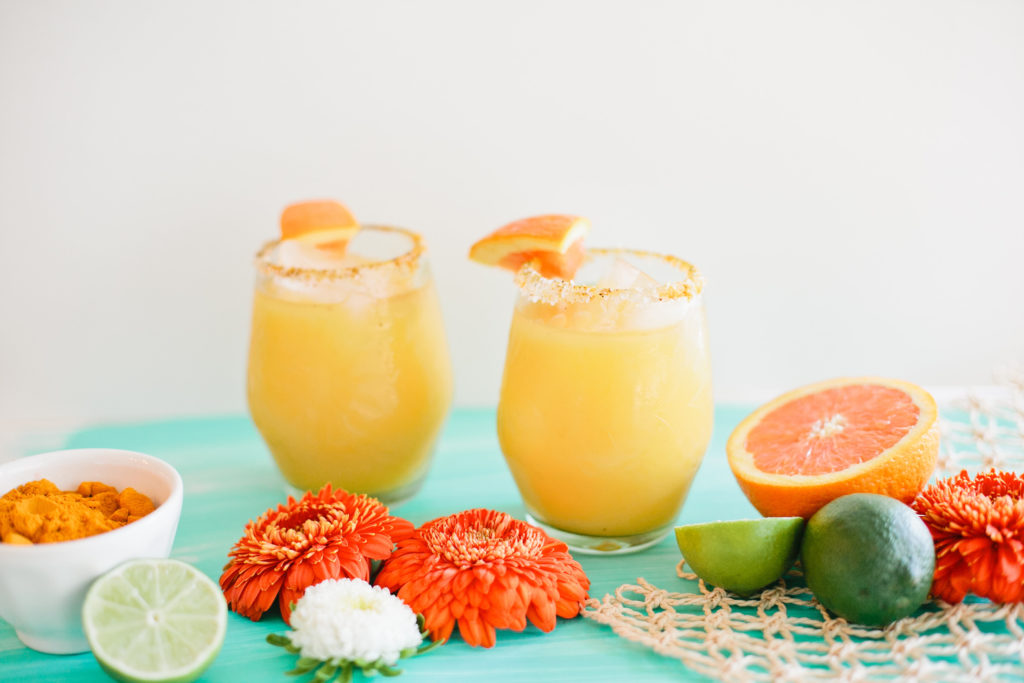 My taste testers tell me this one's a goodie!!
Enjoy and happy weekend!!
xx
Jacquelyn