You know what time it is! It's cocktail time! This beautiful Friday we have a twist on the classic vodka tonic. Meet the Pineapple Vodka Tonic. She is more modern and tasty then the original. I personally love pineapple as my choice of fruit for cocktails, but there is no limit. Pick your favorite flavored vodka and lets get drinking! Check out Heritage Distilling for all sorts of fun flavored vodka! Our favorites are definitely the pineapple, coconut, and blood orange. I did see the bacon vodka!! Might have to be next week's summer cocktail, what do you think!?
Photos by Meg Perotti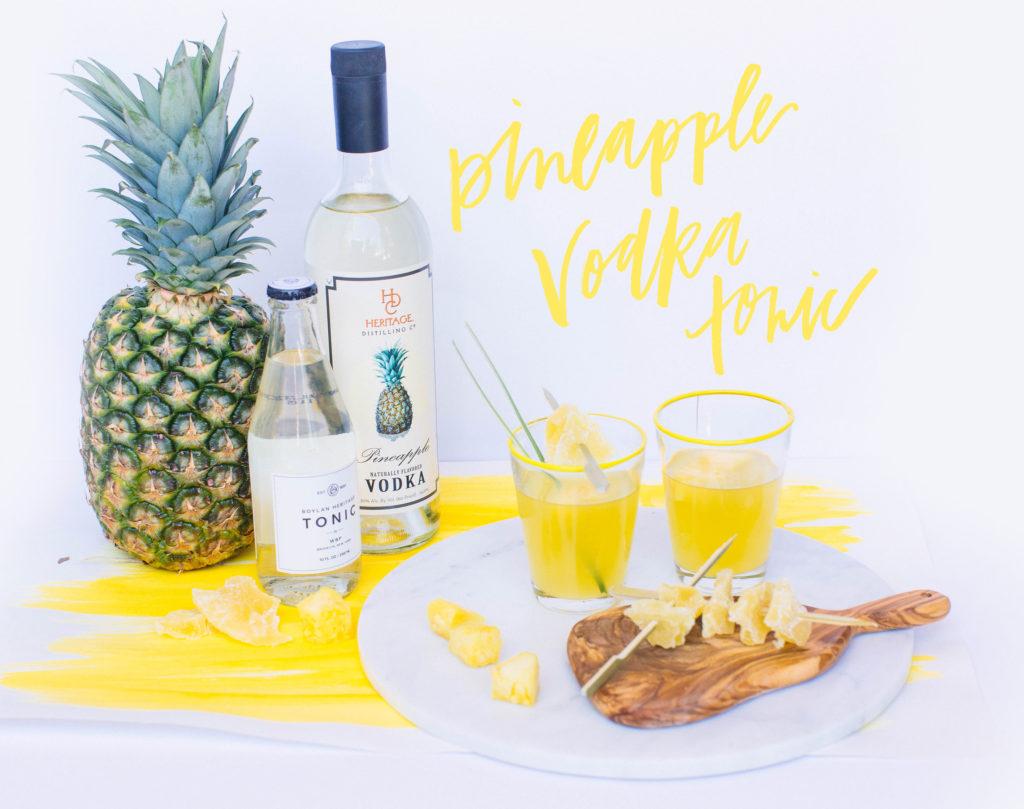 Ingredients
Pineapple Vodka (we used Heritage Distilling)
Tonic Water
Ice
Candied Pineapple
Pineapple Juice (optional)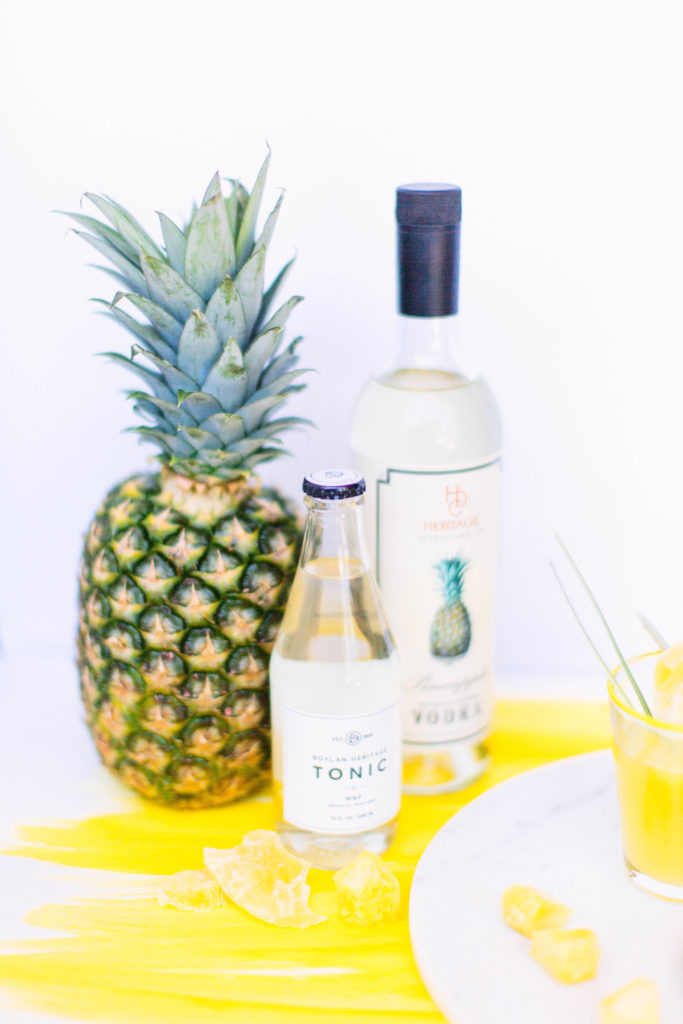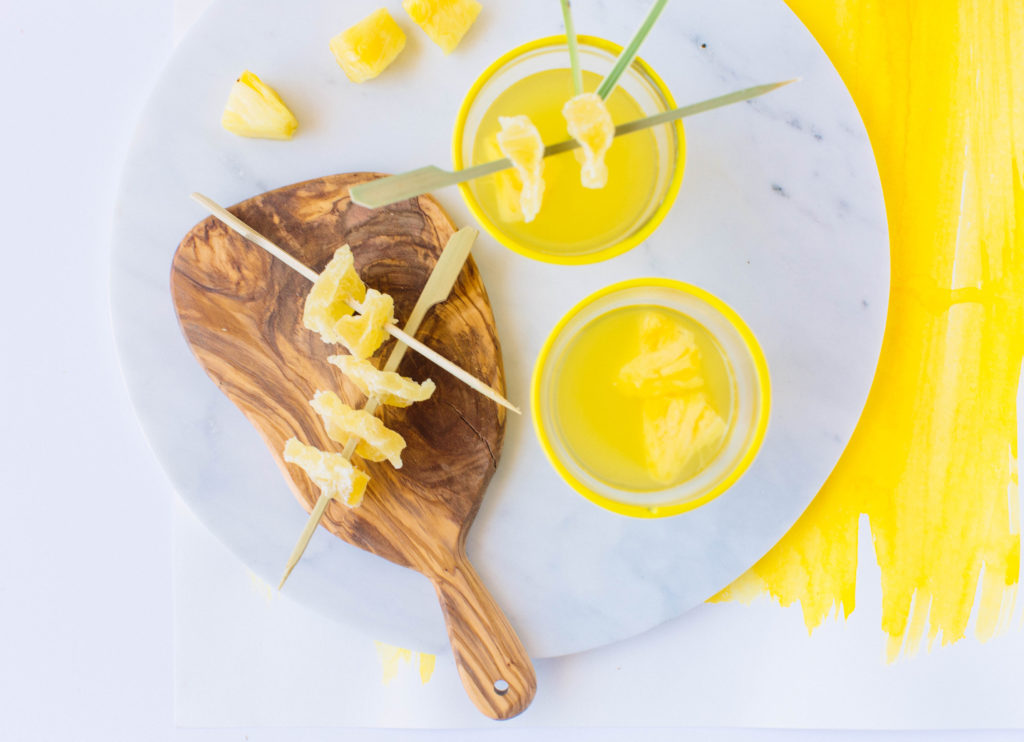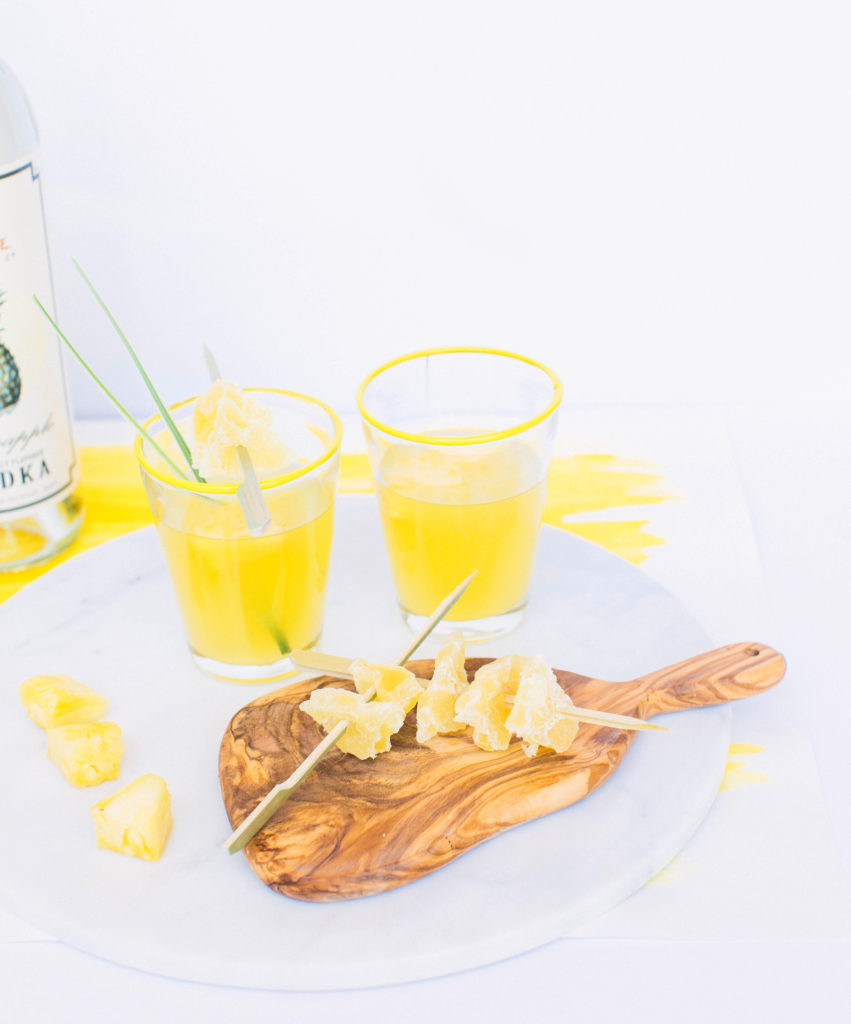 Directions
This is a really easy drink to make! It is as simple as 1 part Pineapple vodka to 3 parts tonic water poured over ice. Top it off with some candied pineapple for garnish. You could also garnish with some fresh pineapple, or do both!  If this is to strong for you, then simply add a splash of pineapple juice to tone down the vodka.
Cheers!
xx
Abby