Its seems just like yesterday, I was planning Dylan's 4th birthday, and now this little lady is 6! Where does the time go? I swore each year goes by faster then the last. This year, this little lady wanted to get her tutu on and spend it twirling with her close gal pals. Near our house is the cutest little ballerina studio called The Tutu School located in Willow Glen. This is a little girl's dream! Purple and pink walls, tutus galore, and plenty of room to twirl their little hearts out. Dylan had two requests for this party…. jewelry and lots of treats for all of her besties. She is the sweetest little girl who wanted to make sure that everyone was treated like it was their birthday, and we did just that! So excited to show you all the fun details with you today. Don't miss it on 100 Layer Cake-let as well.
 Photos by Yasmin Sarai
Let's begin with the invitation. I wanted the colors to flow with the venue so I kept with an ombre color palette of pastel pinks, purples, and denim blue. The style was of course a little boho.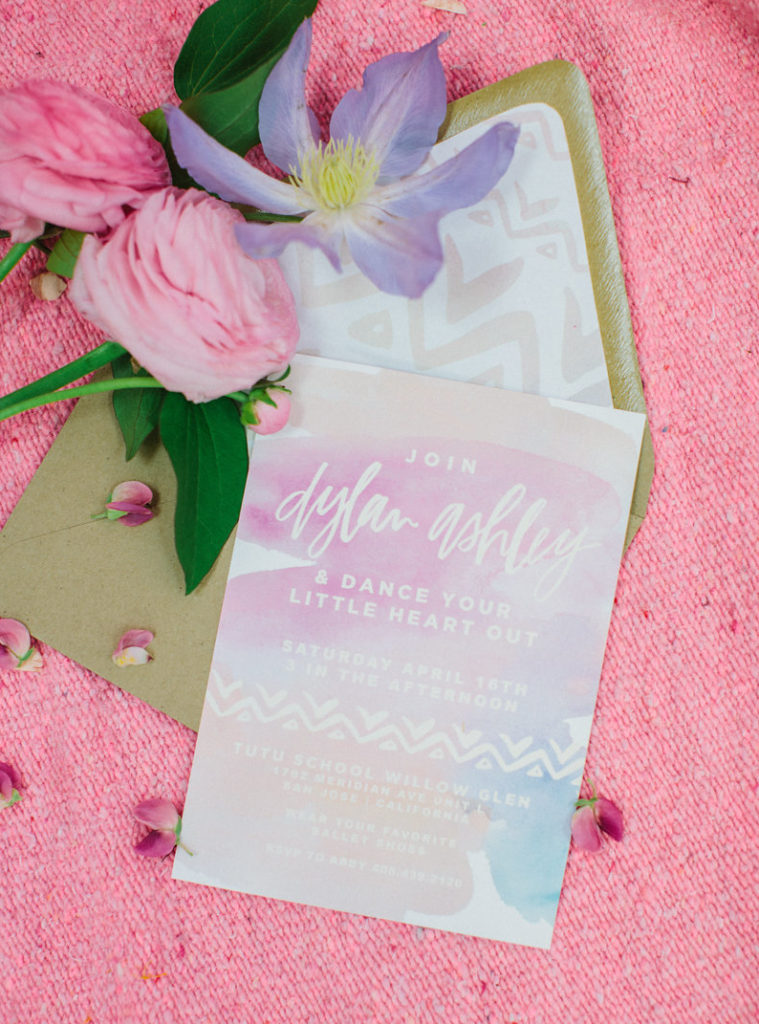 Gal pal Megann Miniello created this pretty watercolor beauty. So cute right!?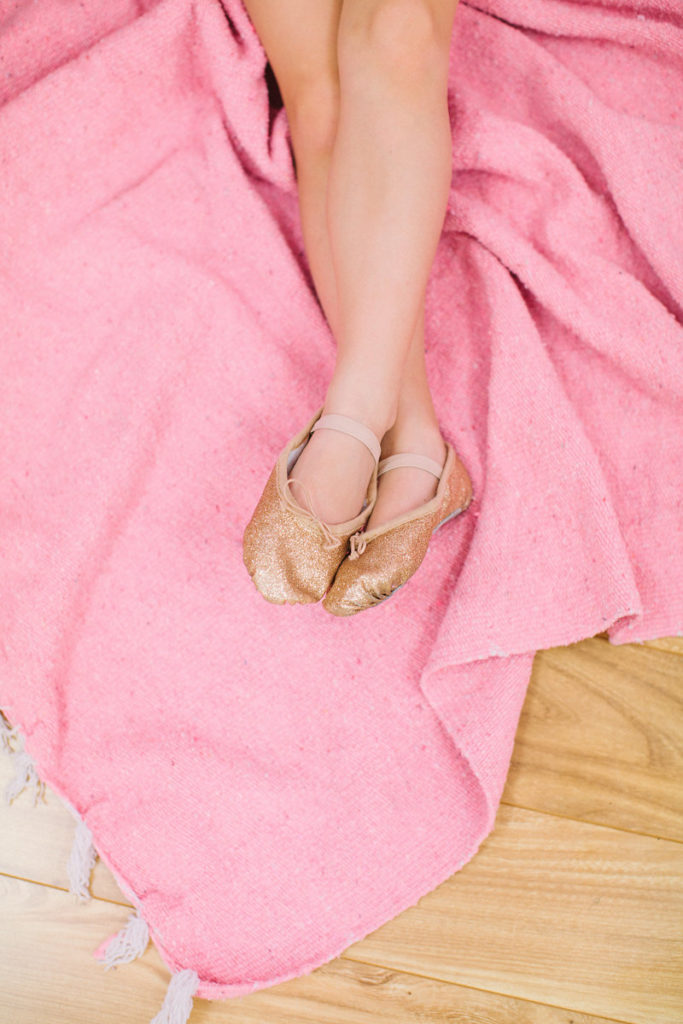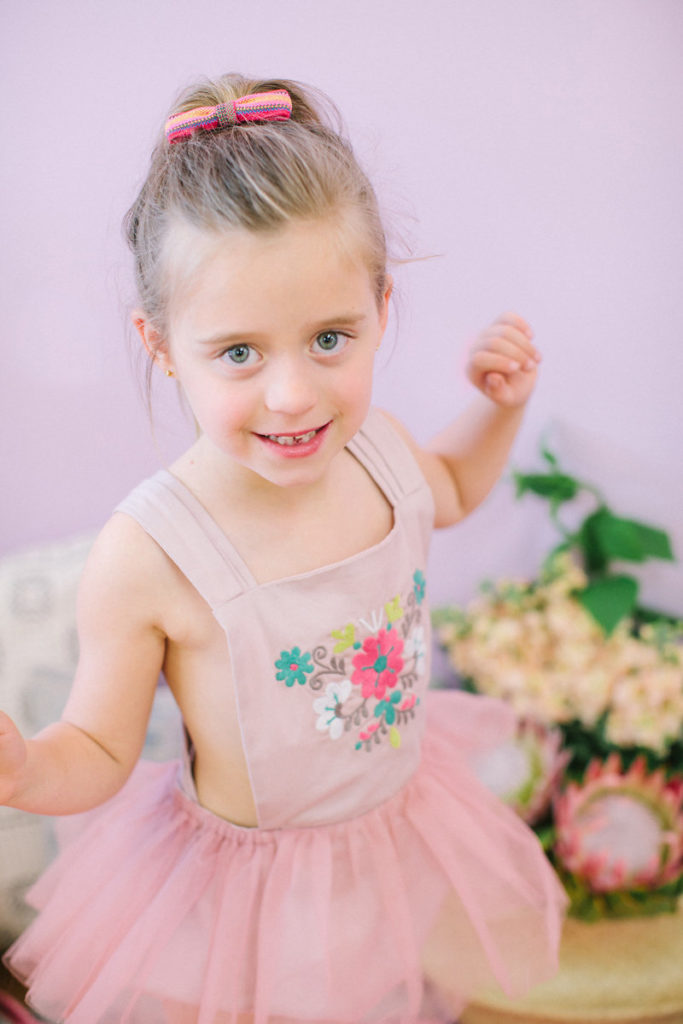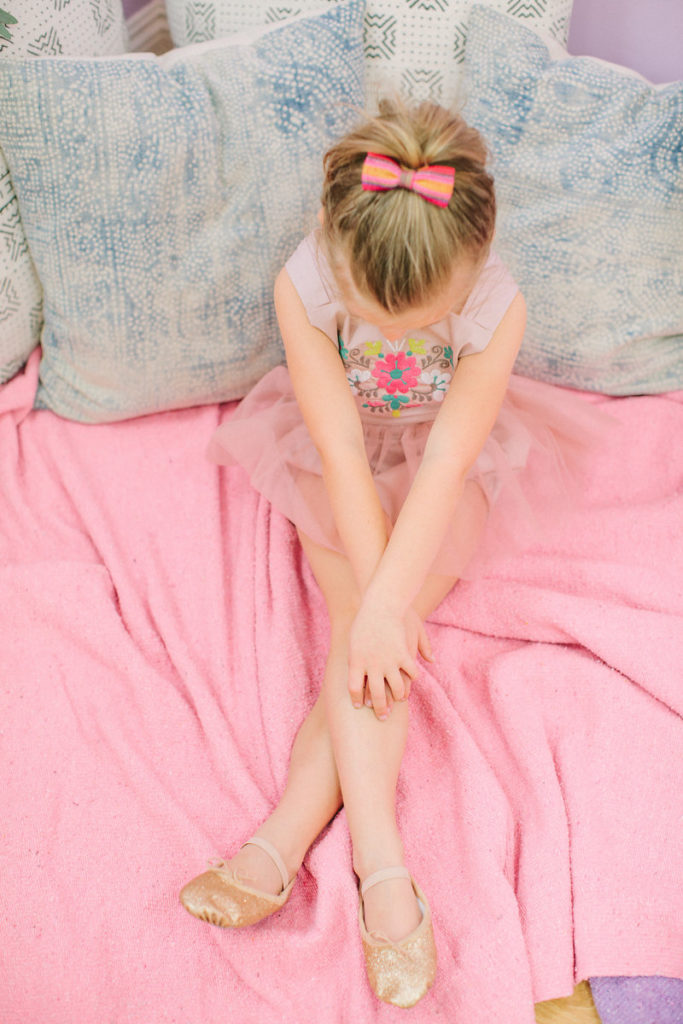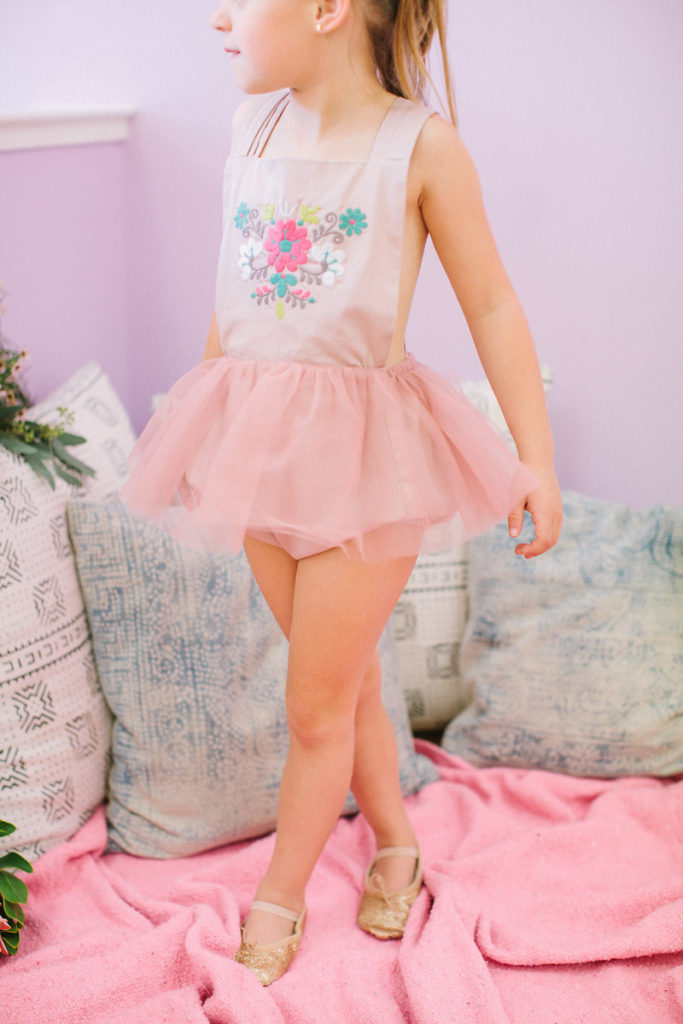 Every ballerina needs her own tutu romper. I found this pink number at Sweet Threads, and immediately knew this was perfect for her special day. Don't forget the gold ballerina slippers.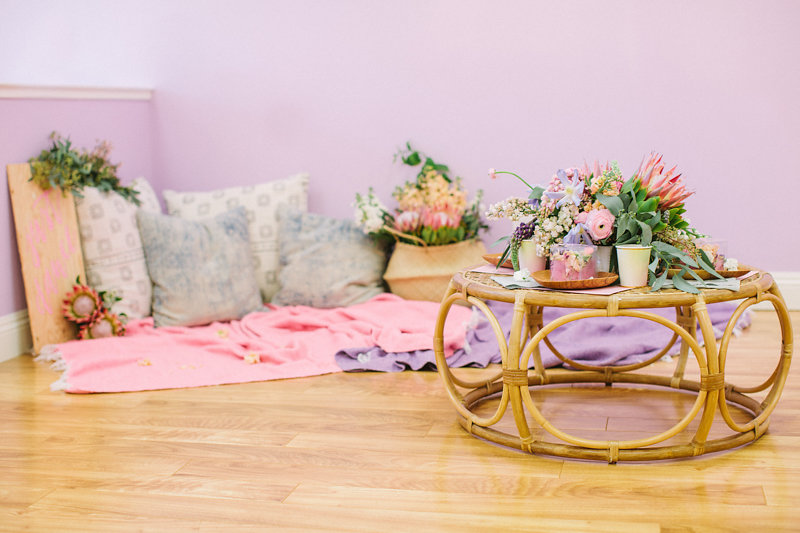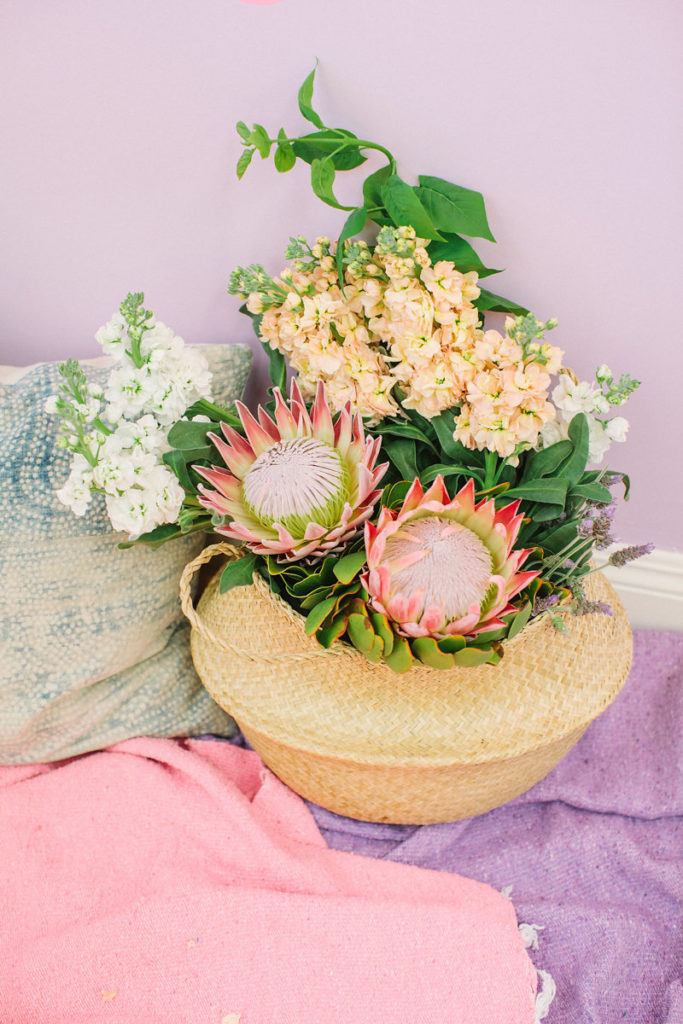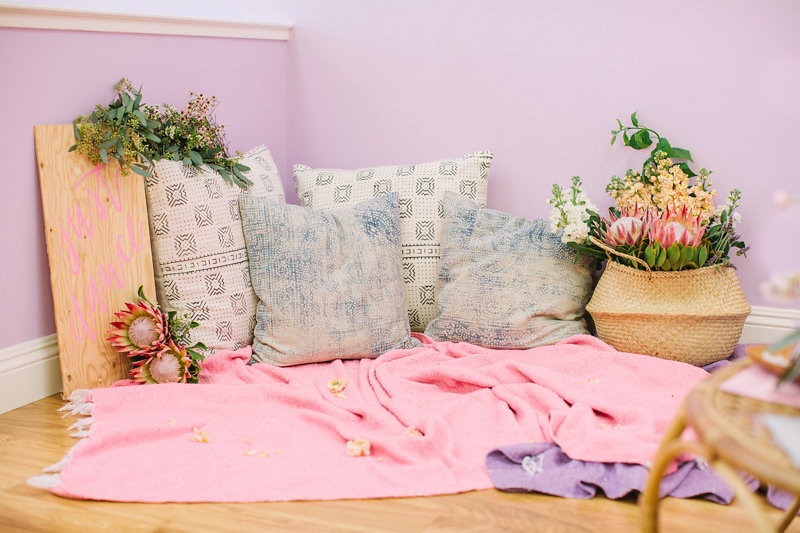 Twirling and dancing can get exhausting so a little lounge area for the ballerinas to hang in was much appreciated. I used Gunn & Swain blankets and paired them with my favorite Boho Pillows. Adding in a belly basket fill of protea flowers and pastel snap dragons to complete the cozy feel. Adding florals and greenery will go so far in the design area, its brings it all to life. Plus it makes the area so pretty! A wooden sign saying "just dance" by Megann Miniello also made itself at home in the lounge area.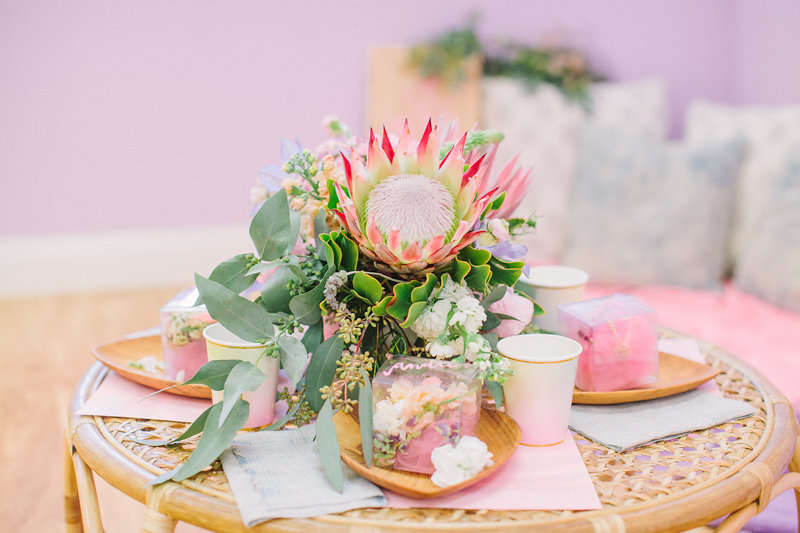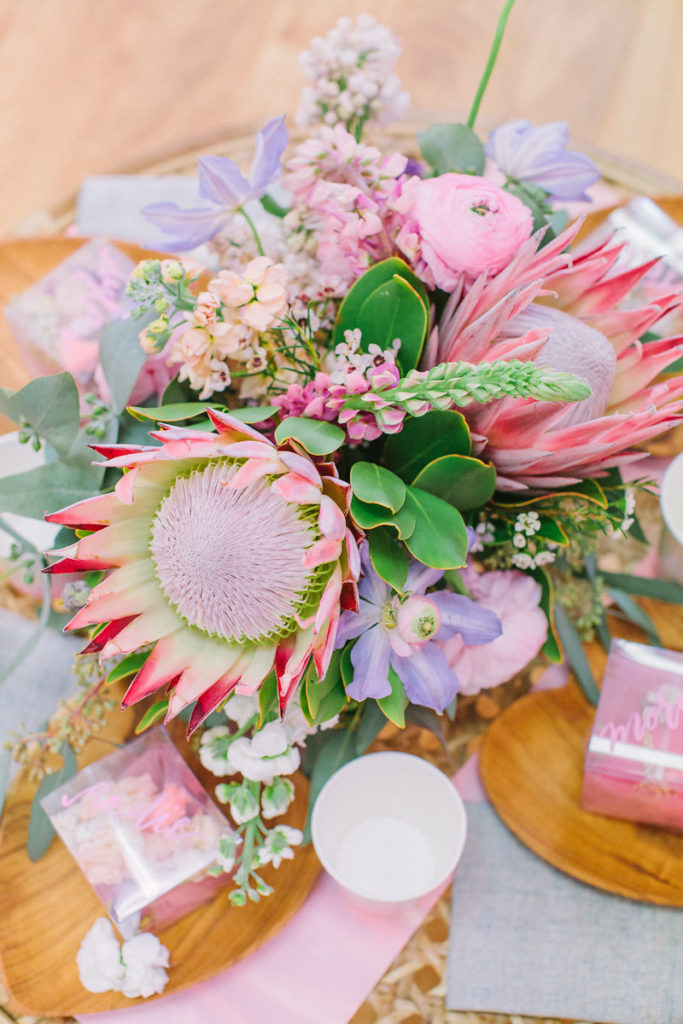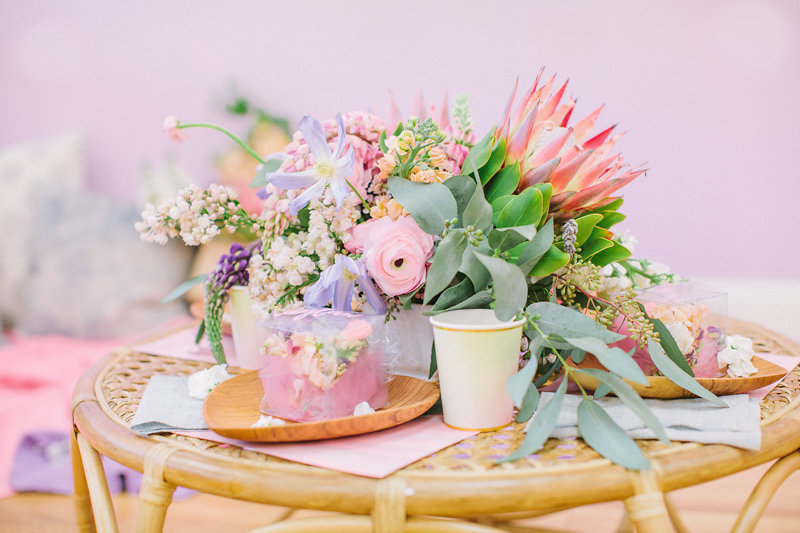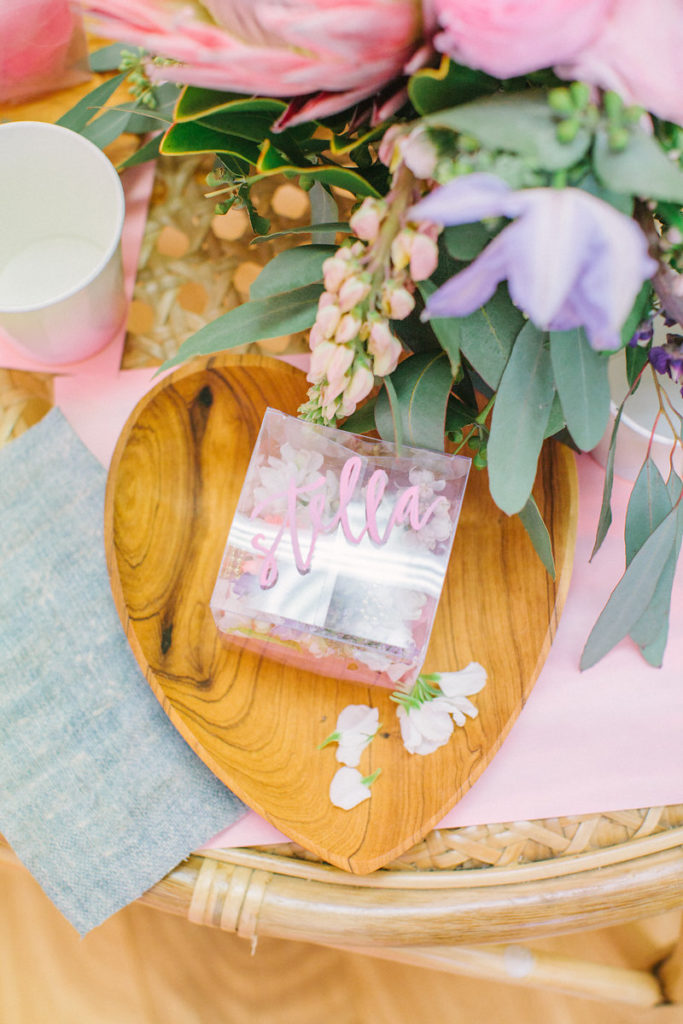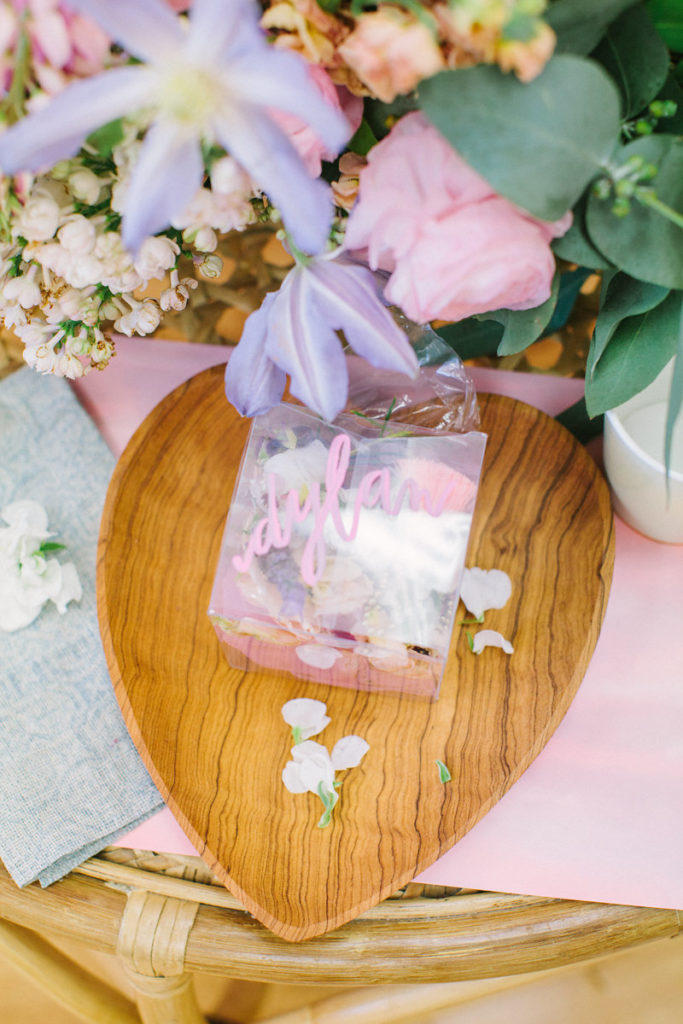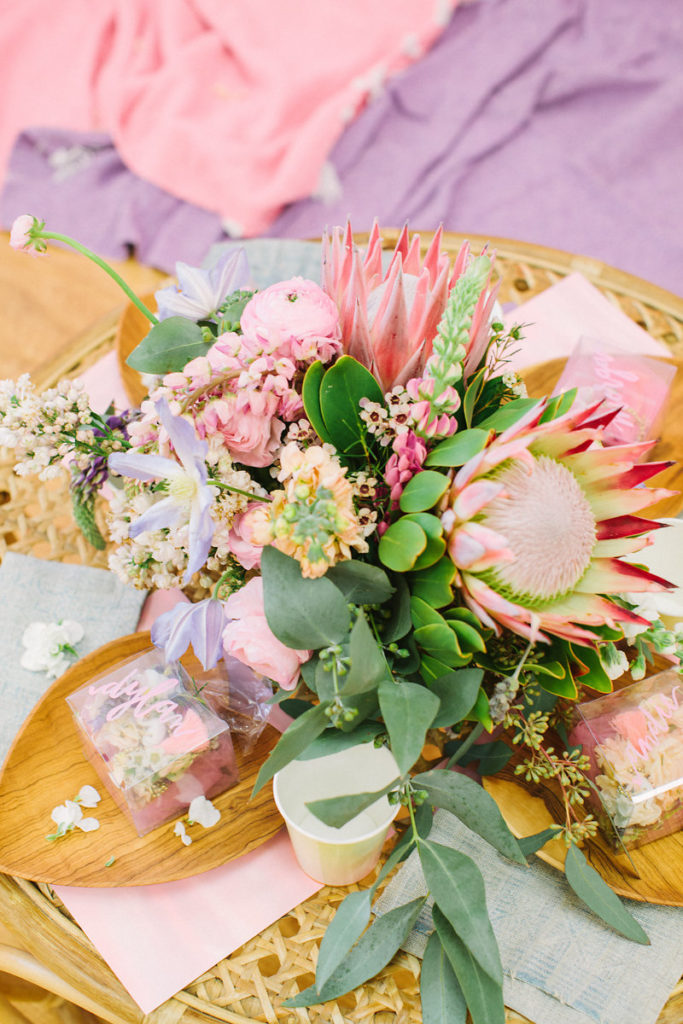 One of the birthday girl's requests is that she could give her friends treats galore. And it had to be picnic style. I took that request and ran with it. Still keeping with the color palette theme of pinks, purples, and denim blues. Flower guru, Natasha Kolenko created this amazing pastel arrangement that was absolutely stunning. That girl creates magic! Look at those proteas! Love! The Little Market heart shaped wooden plates were placed on top of an ombre colored placemat and accompanied by some denim blue mud cloth napkins by Boho Pillow. I found the perfect ombre cups and plates from Land of Nod that screamed ballerina party! Placemats are such a fun way to create more design into your tablescape, and its so easy to do and affordable! Simply just find or create an image of your choice and make a color copy on cardstock. Voila!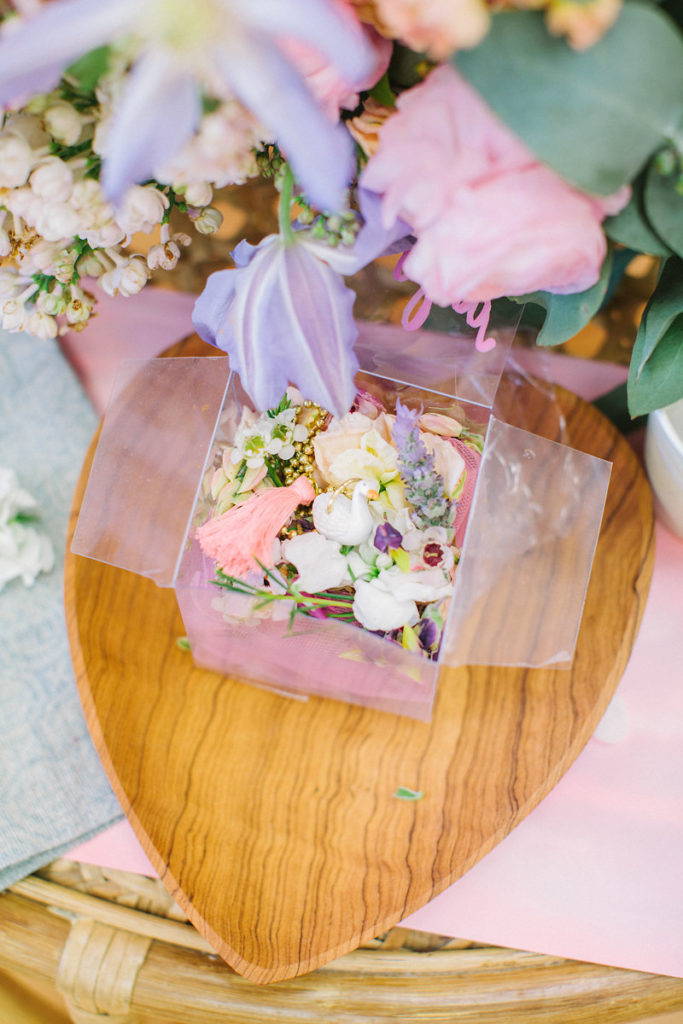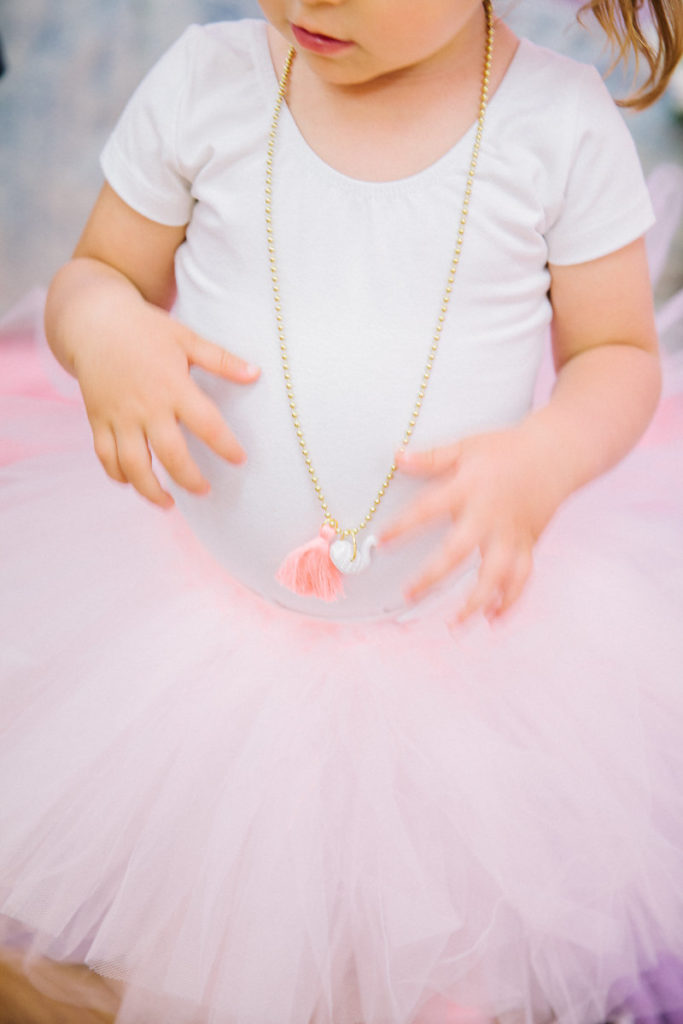 Each place setting had a favor personalized with their names on it. Inside was a swan Gunner & Lux necklace to remind them of all the ballerina fun they had that day. Just the beginning of the gift giving!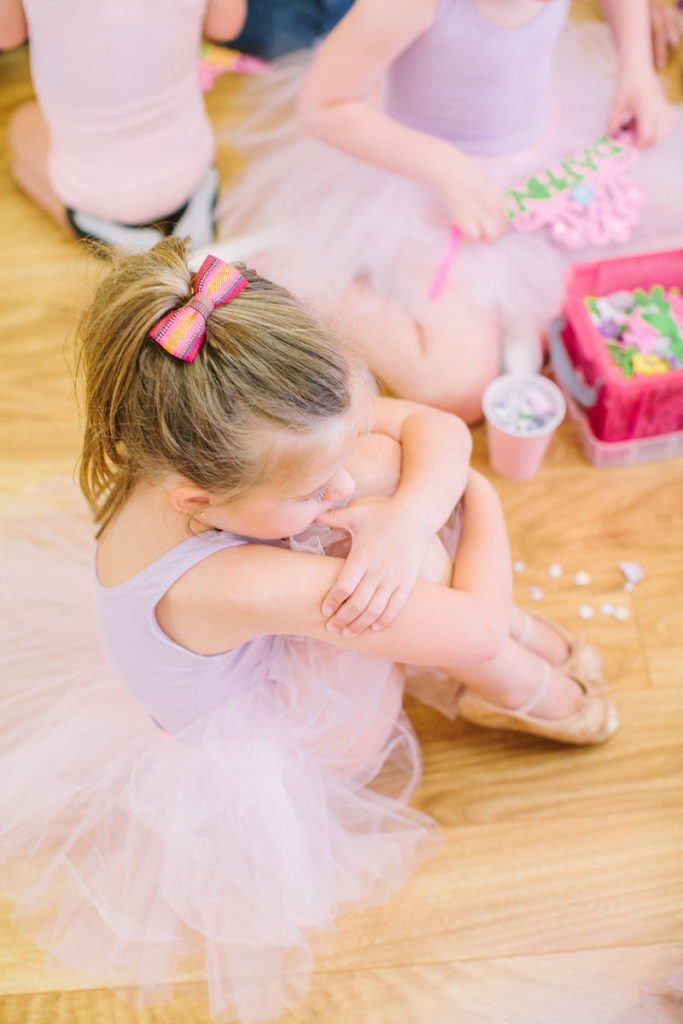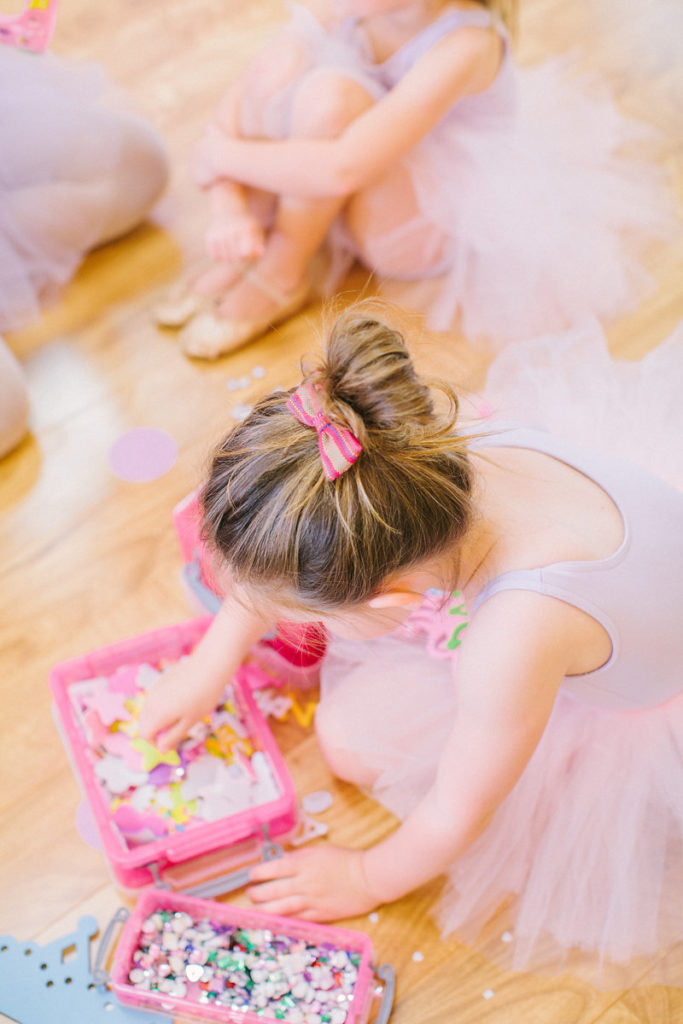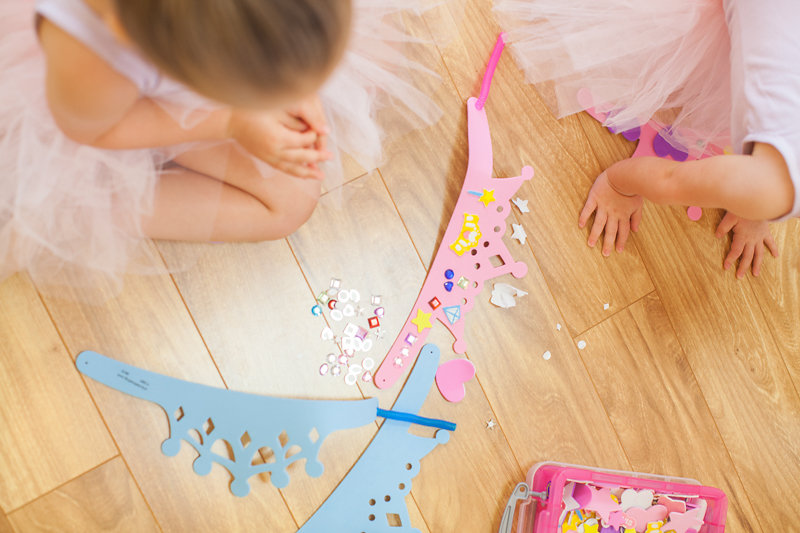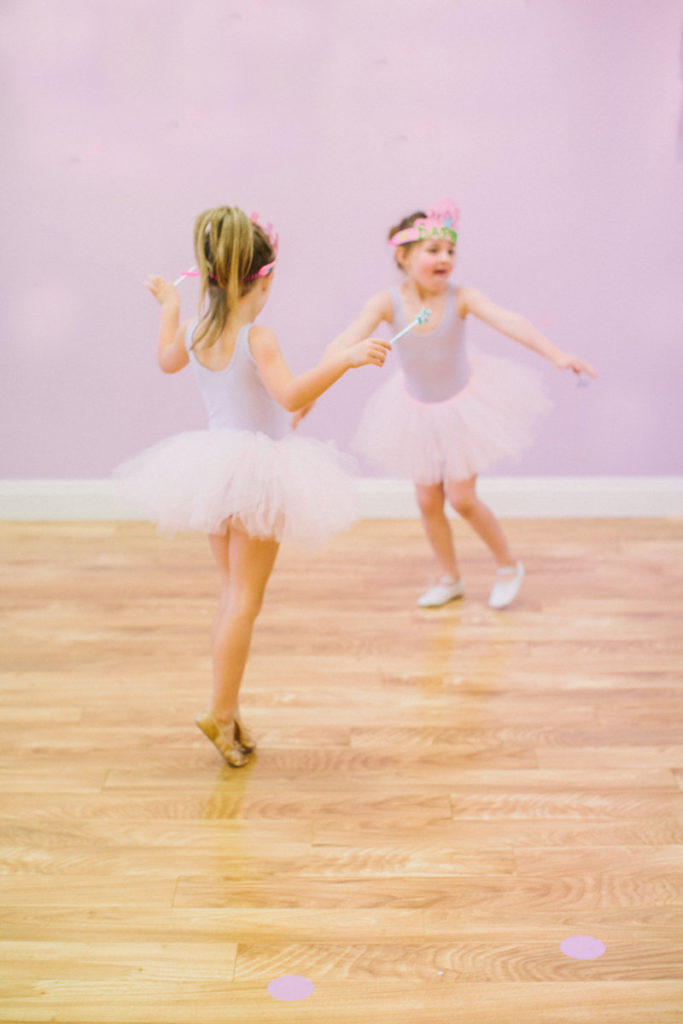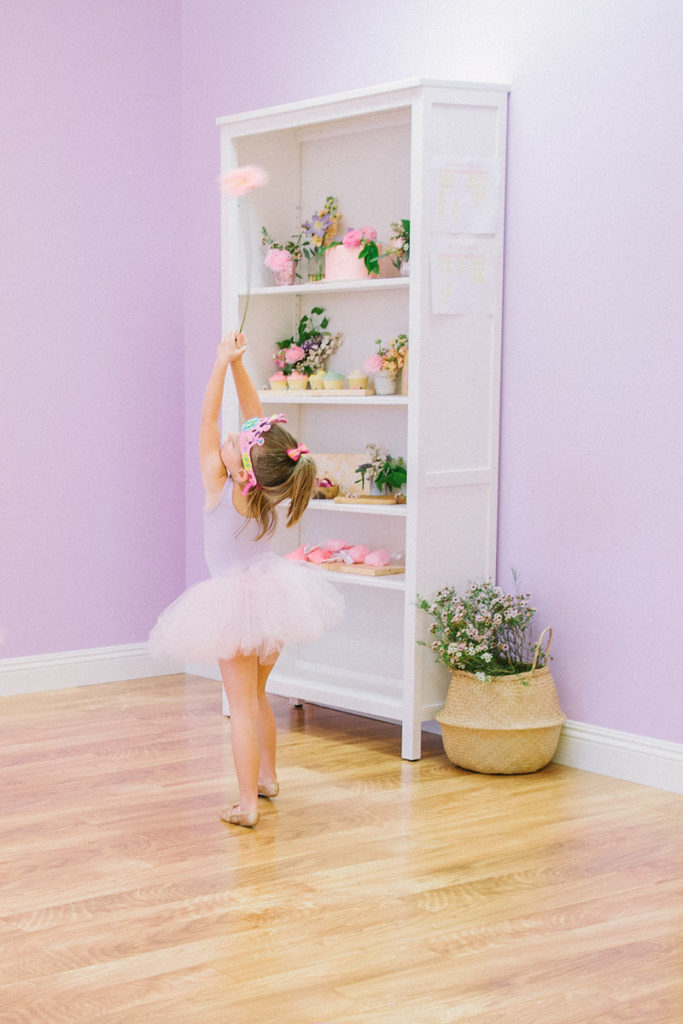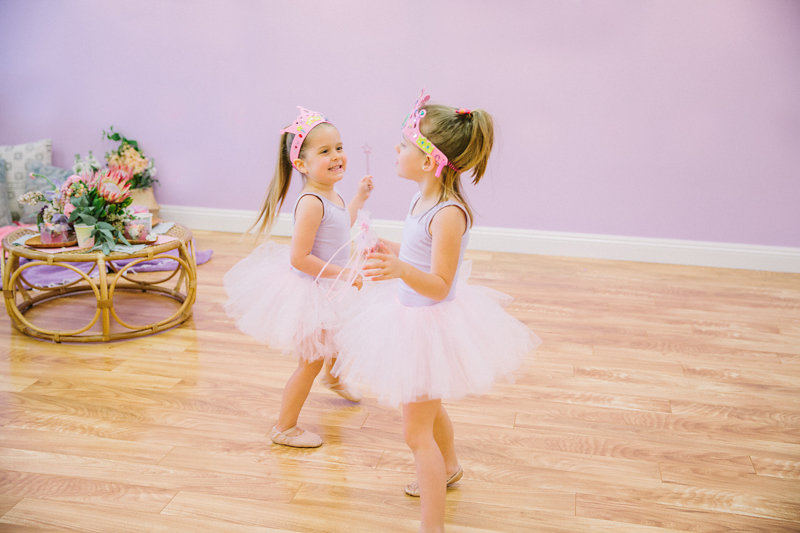 After lots of dancing and crafting, these little ballerinas were itching for some treats! Keeping my word, they got some treats! A whole bookcase full of sugary ones!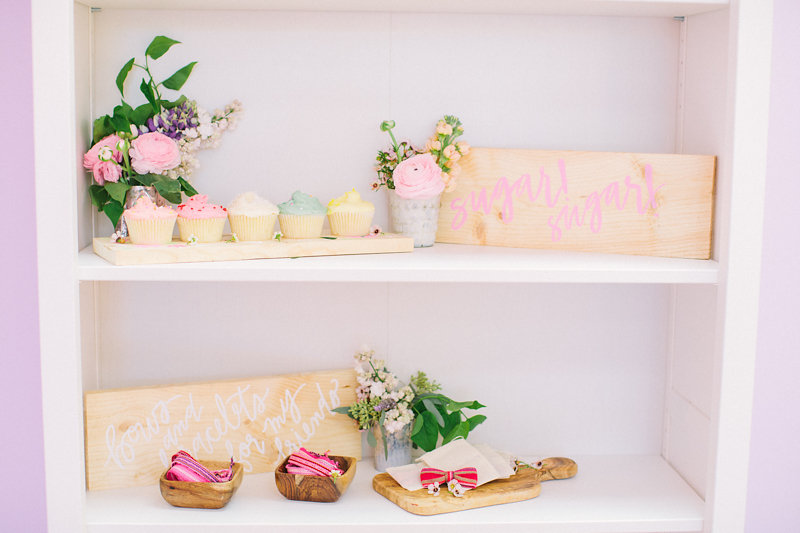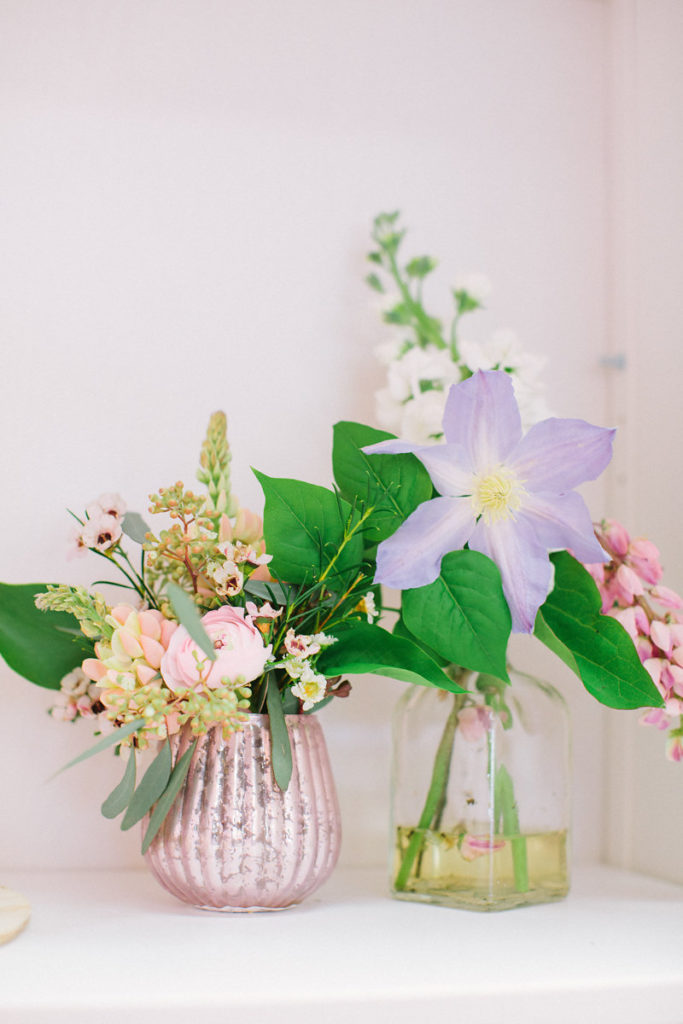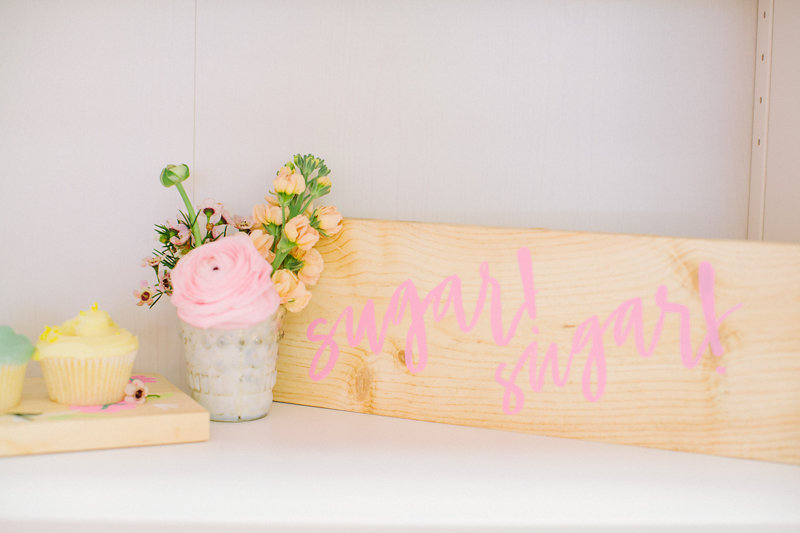 Sugar! Sugar! made by Megann Miniello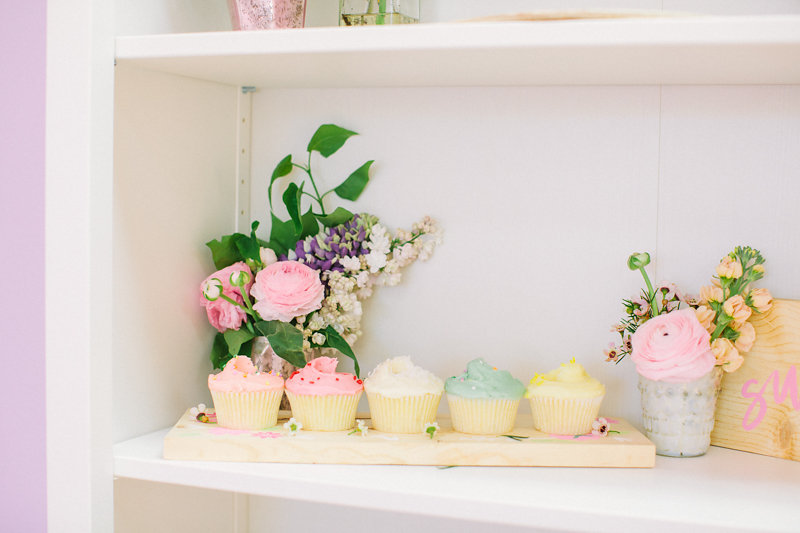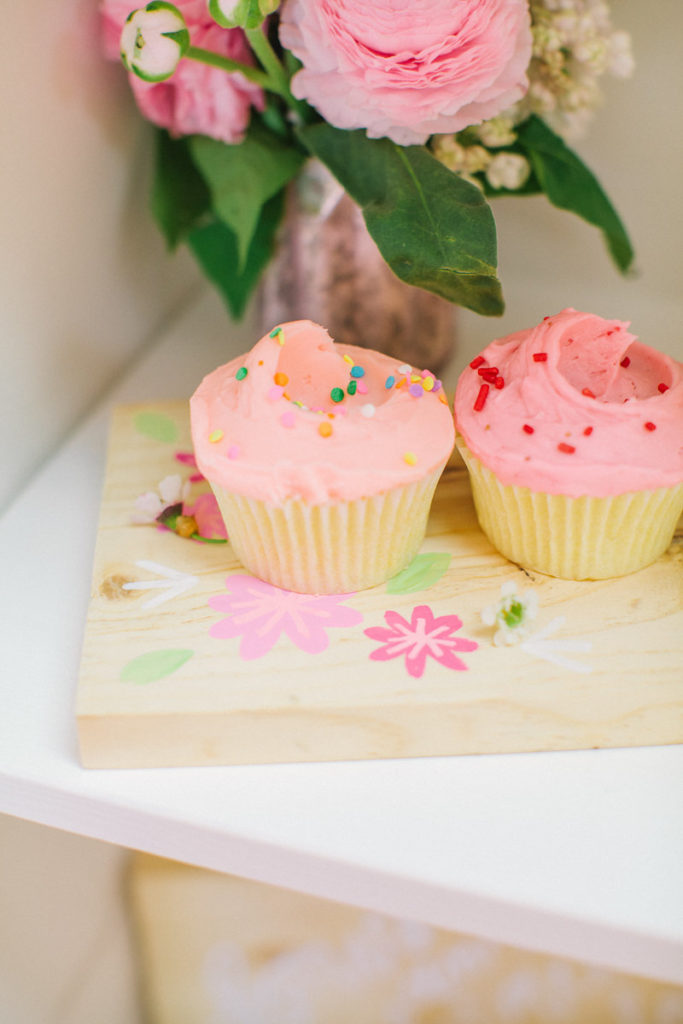 Remember those flowers that were on Dylan's romper? There they are on the wooden cupcake and cake tray. Its all in the details.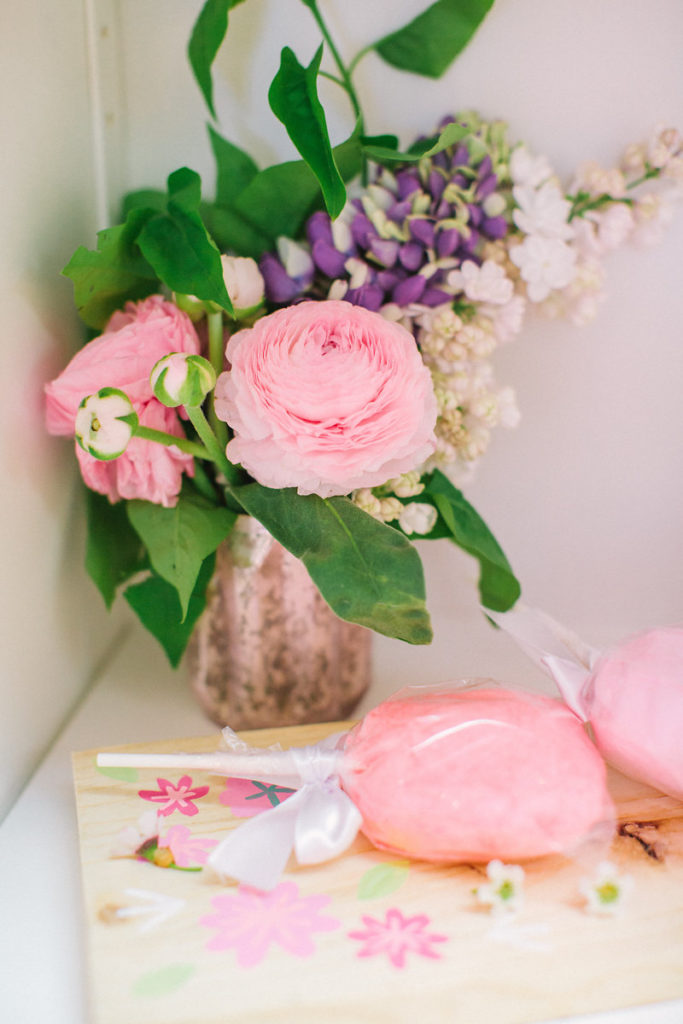 The yummiest glittery cotton candy by The Fluff Factory!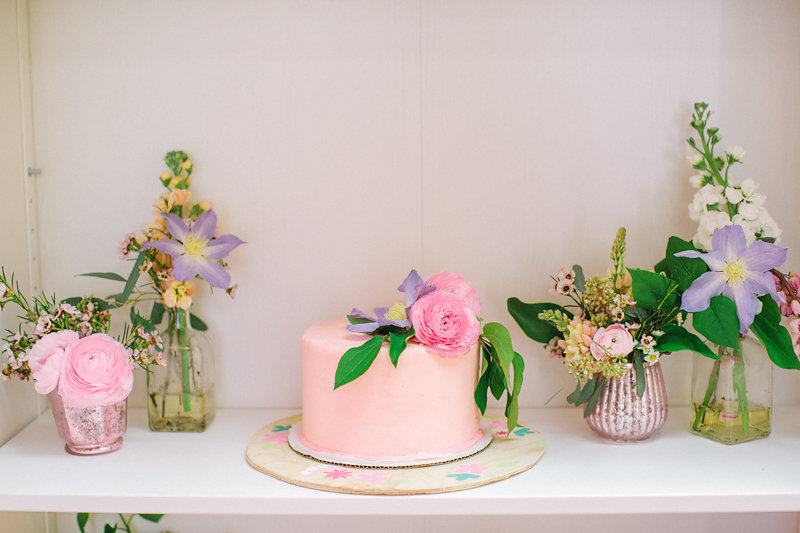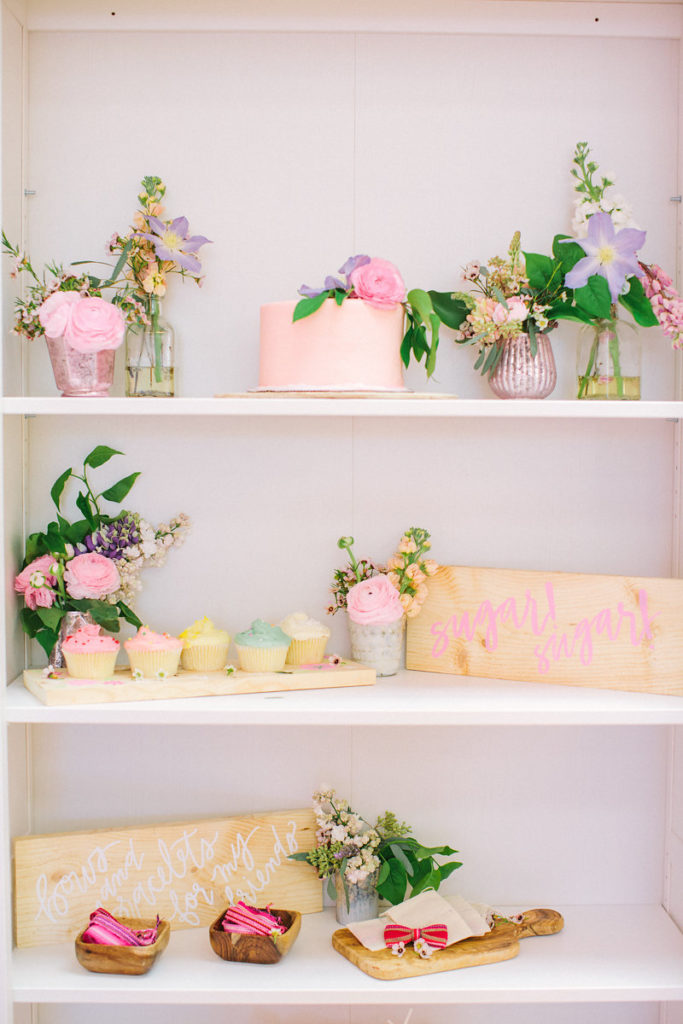 Bows and bracelets for my friends!
The second request from the birthday girl was to spoil her besties, so lets just do that! Along with the swan necklace, they needed bracelets and hair bows to complete their look. Hudson and Isla have the cutest boho textile hairbows that were perfect for this party. No better then giving out friendship bracelets, these cuties were made by The Fair Line.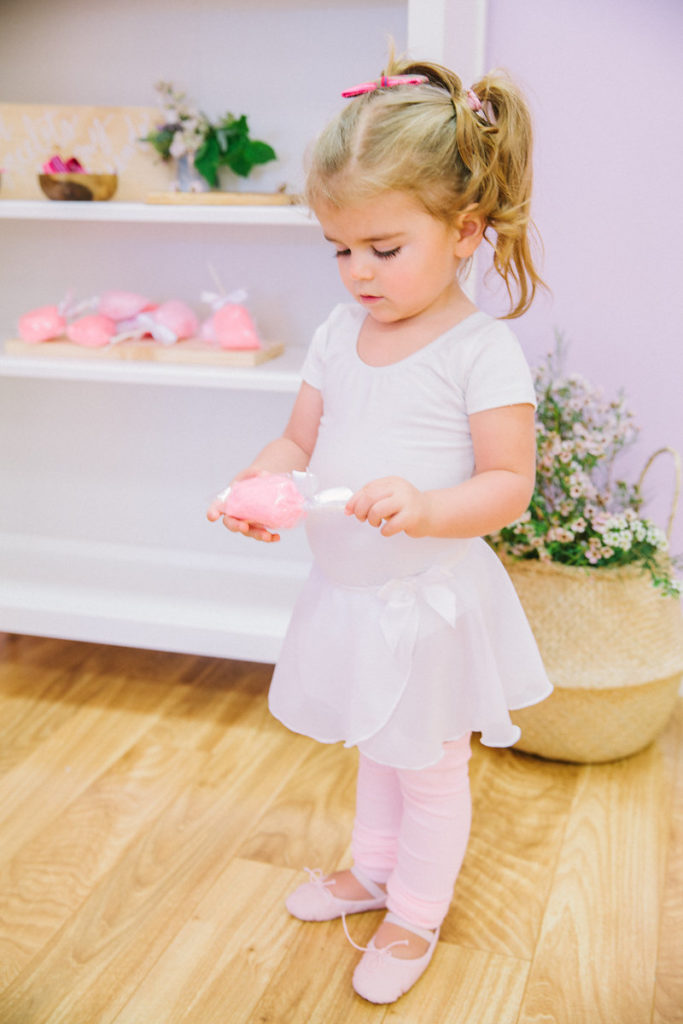 Miss Stella Bella sneaking in some of The Fluff Factory's cotton candy. That girl sure loves her sweets!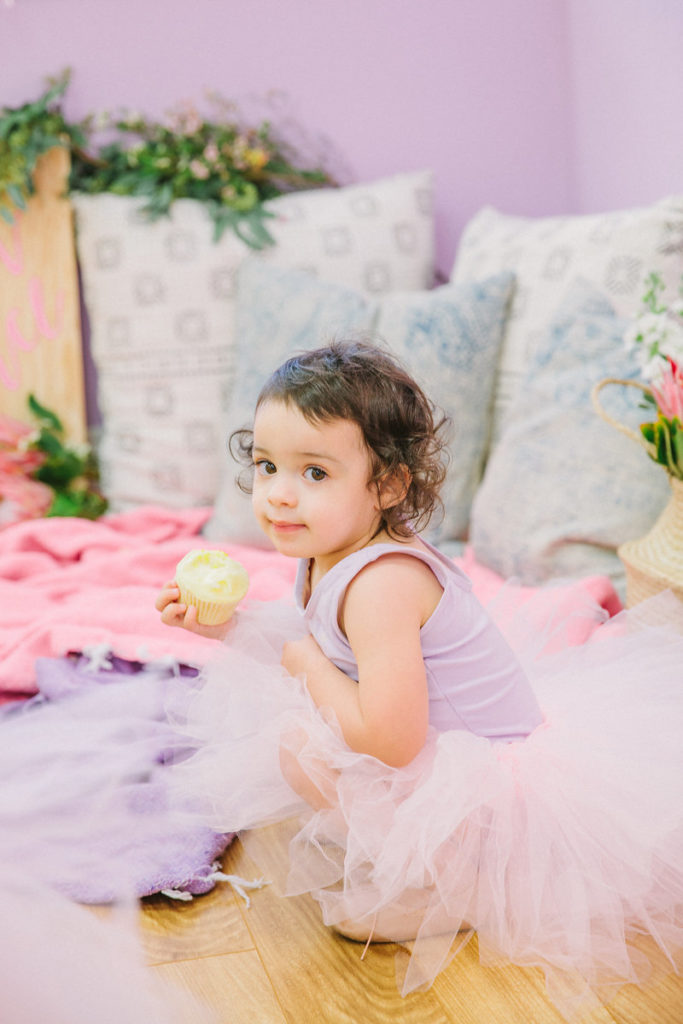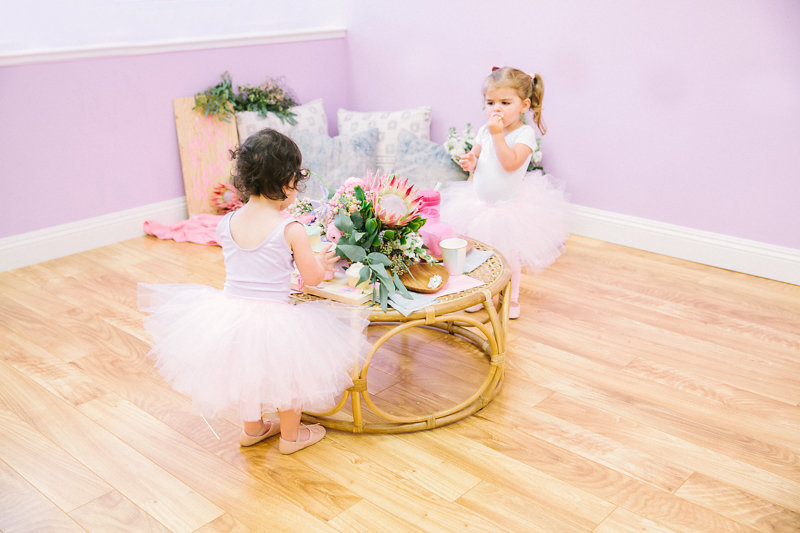 Tutus on little ones! Adorable! These two cuties stuffing their faces with cupcakes!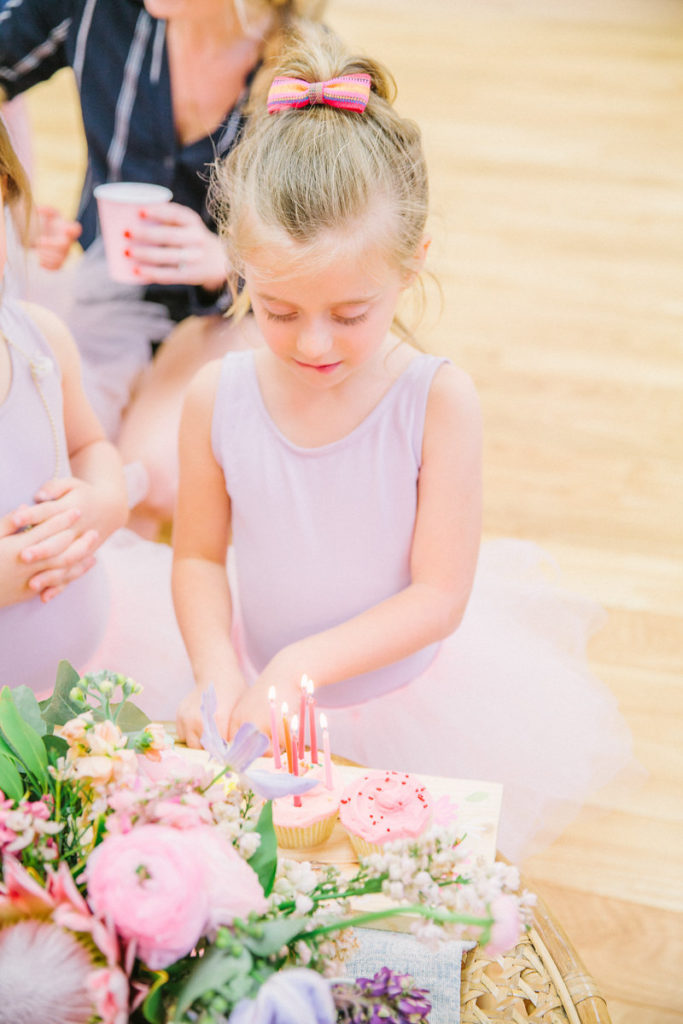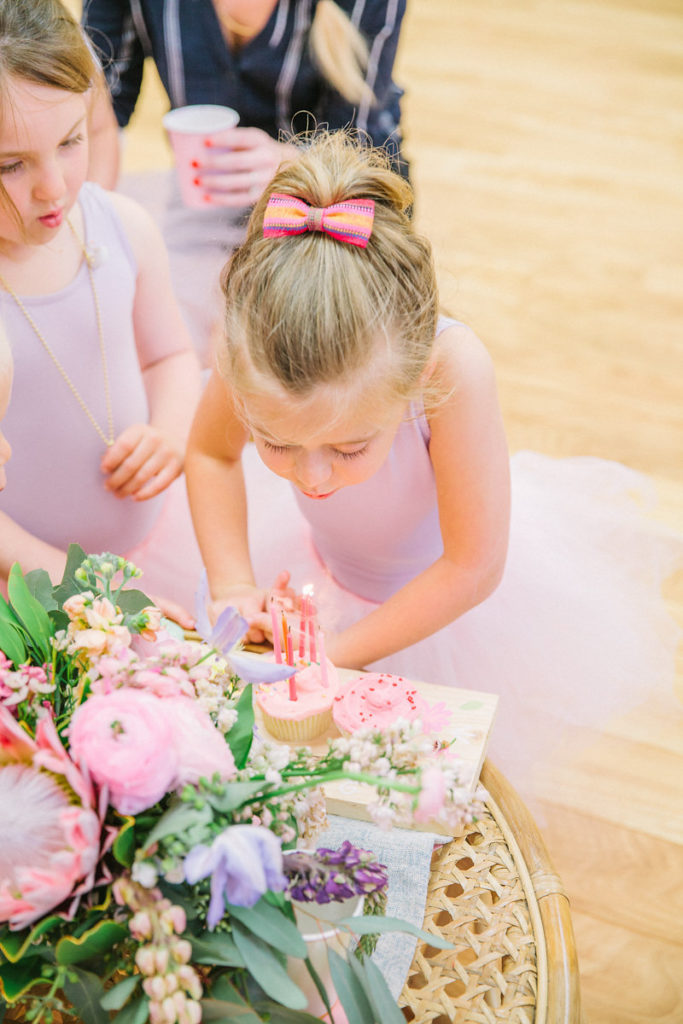 Ending the party with of course signing Happy Birthday!
Happy Birthday my sweet Dylan! Hope your day was magical!
Let's see what 7 brings us next year!
Big Thank You to all the wonderful vendors!
Styling: Beijos Events /Photography: Yasmin Sarai /Florals: Natasha Kolenko /Invites + Signage + Cake + Cupcake Trays + Favor Boxes: Meghann Miniello / Cupcakes + Cake: Susie Cakes / Ombre Paper Cups/Paper Plates: The Land of Nod / Cotton Candy: The Fluff Factory/ Wooden Heart Plates: The Little Market / Napkins + Pillows: Boho Pillow / Blankets: Gunn & Swain / Dylan's Ballet Outfit : Sweet Threads /Swan Necklaces: Gunner & Lux  / Hair Bow Ties- Hudson & Isla / Friendship Bracelets- The Fair Line
xx
Abby