Summer… Some may say it's the best time to tie the knot!  You are basically guaranteed great weather and the florals that are in season are pretty on point!!
You may remember our first post on Spring flowers here, we talked about the difficulty and pressure of choosing florals for your wedding and how our friend Allie at Bloomwell & Co has narrowed it down for us!  There are just so many choices each season and we all need a little direction when it comes to making our weddings as perfect as possible!
Flowers are truly one of the most beautiful pieces of a wedding, why not have a little fun with them rather than being so stressed?  Here are our Summer favorites…
All photos by the lovely Megan Welker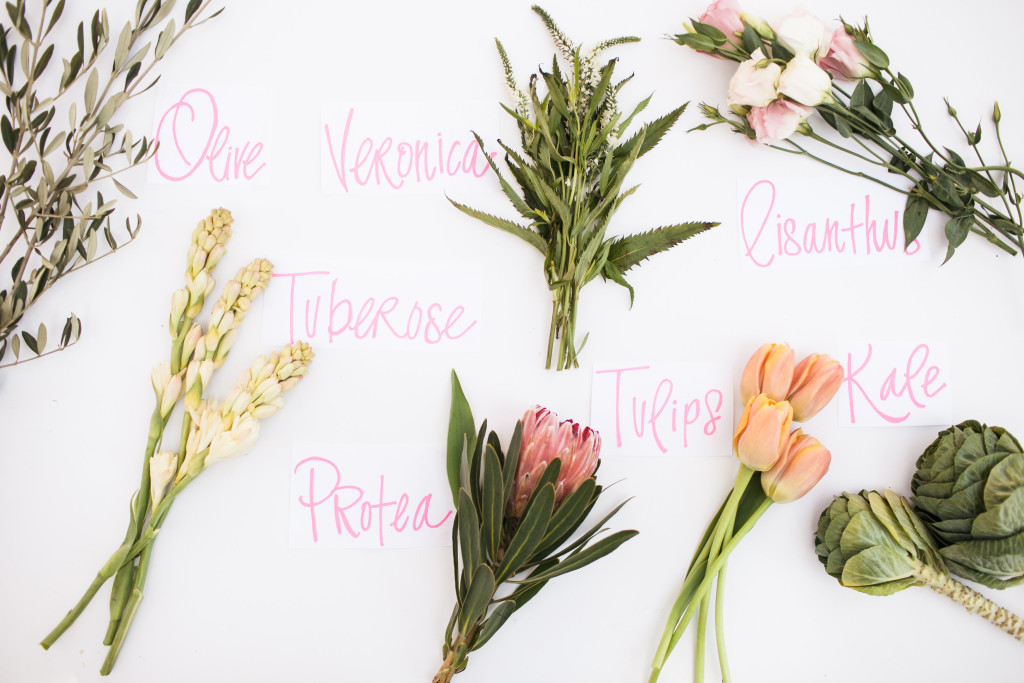 This is Allie's full list with our favorites highlighted
Peonies
Poppies
Protea
Lisianthus
Dahlias
Veronica
Kale
Olive 
Italian Ruscus
Tulips 
Tuberrose
Camellia
Astilbe
Again, we could have honesty included them all but alas, some are only available during certain parts of the season, so definitely keep that in mind…
Just a couple of our favorites below
We adore Protea, and love using it in bouquets and arrangements… It can be tropical but it can also add a great boho touch.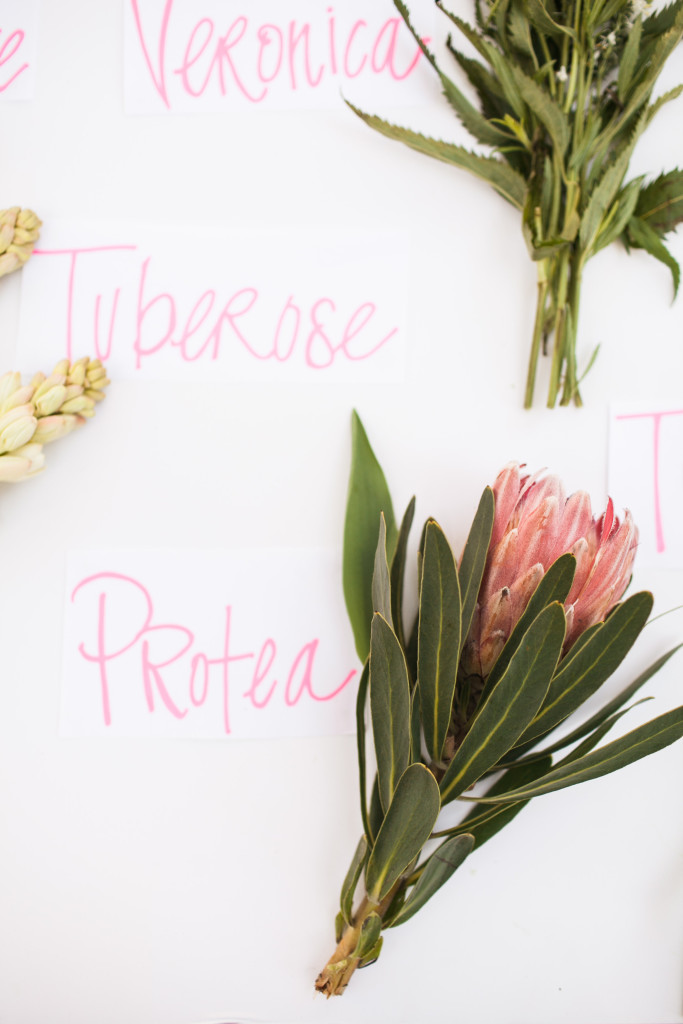 Lisanthus is a great accent flower that is romantic and pretty, just what you want for your wedding…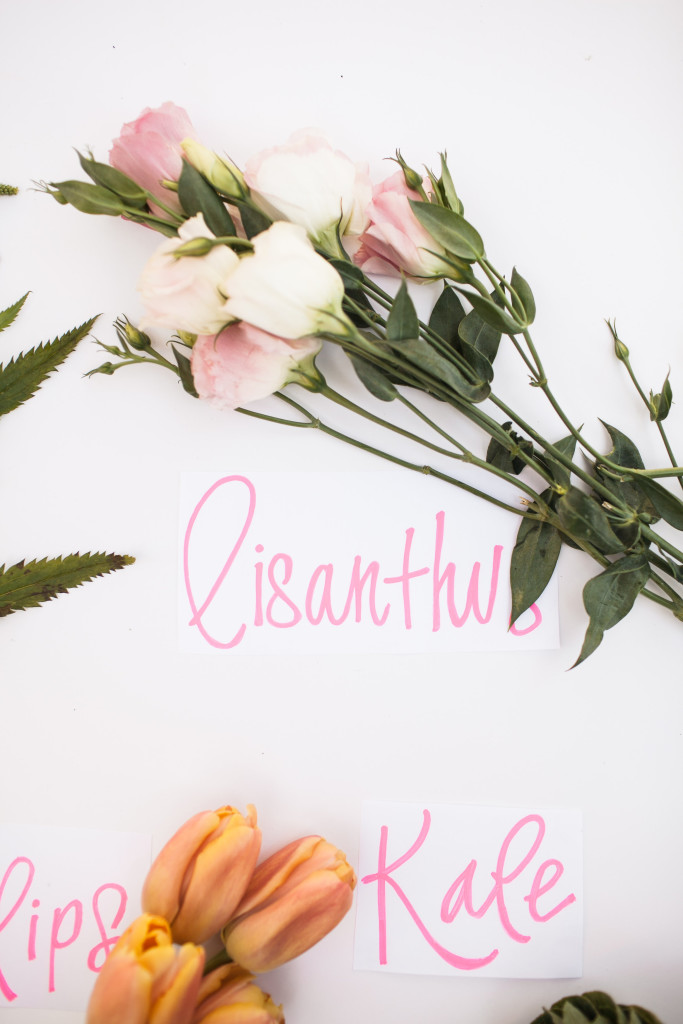 Kale… No, we aren't talking salads here… The Kale flower is a gorgeous piece of greenery that can add a bit of beauty to your centerpieces and bouquets.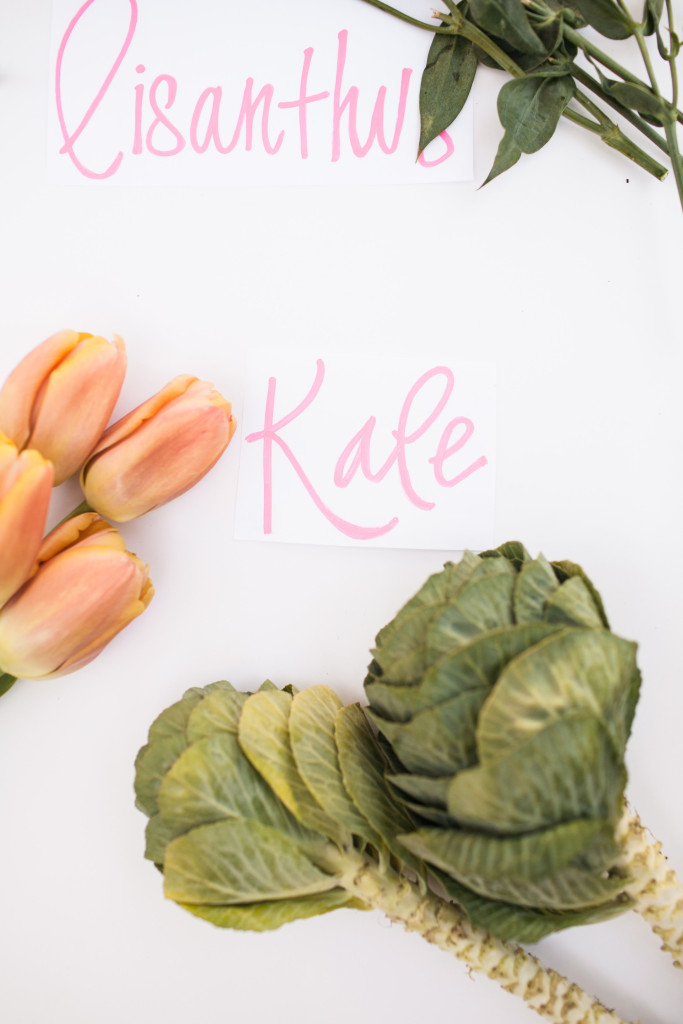 Last but not least… Tulips!!  To us they are a classic that never goes out of style, and there are so many different variations of pretty, you are bound to find one you love!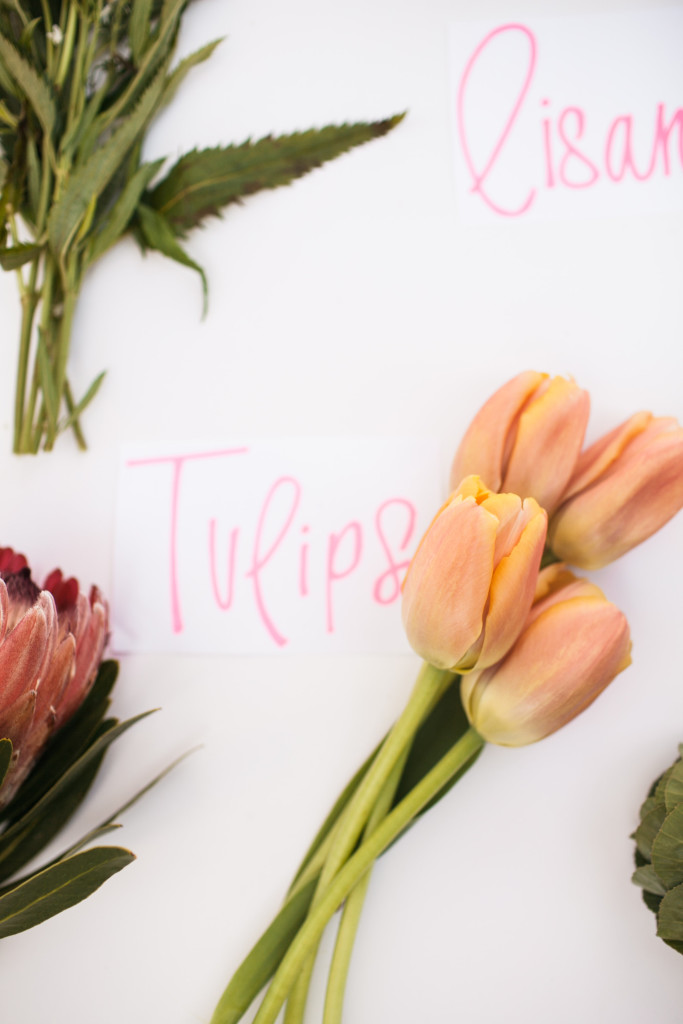 Hope this helps with you 2016 Summer brides!!
Love all of this pretty!