As you may know, Sean and I got engaged in January.  So roughly February 1st, I started planning outfits and locations for our engagement photos… needless to say I was excited!
I remember helping Jacquelyn pick out the outfits for her engagement photos a few years ago. She had picked each outfit to perfectly fit each location, and the pics turned out stunning.
When my best friend (and bridesmaid!), Stephanie, took her engagement photos, I went down to San Diego to help do her hair and pick out outfits…and of course, drink loads of champs. We had the best time during her shoot, so I sort of knew what I was in for.
From the get go, we had a photographer in mind for all of our wedding needs – paging Miss Megan Welker! Having known Megan for a while, and seeing all of her great work with Beijos, it was a no brainer.  The girl is talented!  We emailed for a bit about e-sesh locations and looks, and we were good to go :)
The first dress I bought was a Beijos approved baby blue and white floral Joie dress.  You may remember Jacquelyn wearing it for shoot earlier in the spring.  It is cute, comfortable, and I thought it would be great for the pics.
The next dress I bought was a cream Cleobella mini dress (and I mean mini!).  I found it when I attended Leah's super cute baby shower, and couldn't get it out of my mind. I went back and snatched it up because I had to have it.  I originally bought it for Steph's baby shower, but thought it would be perfect for engagement photos.  I'm a regular Kate Middleton, re-wearing my dresses again and again (my Dad would be proud). An extra perk of this dress is that Sean loves it too :)
The last dress I wore was something I bought for an upcoming trip to Cabo – I thought the color was fun, and the fit was comfy and flirty, so why not wear it for the pics? I can't wait to sport it again soon, but by the pool with a marg in hand!
Sean put thought into his looks as well.  We hit up the old stand by, J Crew, and bought him a couple new things.  We also picked up his cute straw fedora on our recent trip to Charleston – I insisted he wear it for the shoot.  He looks so handsome in all the pics, it's almost irritating!
We had been thinking a bit about places that would be great to photograph, but it was also important that each place meant something to us.
Last winter, Sean and I volunteered through my work to plant trees and shrubs at Malibu Creek Park with my best friend (and bridesmaid!), Amber.  We were blown away with how beautiful it was, and I made a mental note that it would make a great place to take our photos. Turns out Megan has shot there before and was a pro when it came to finding gorgeous locations (and convenient parking).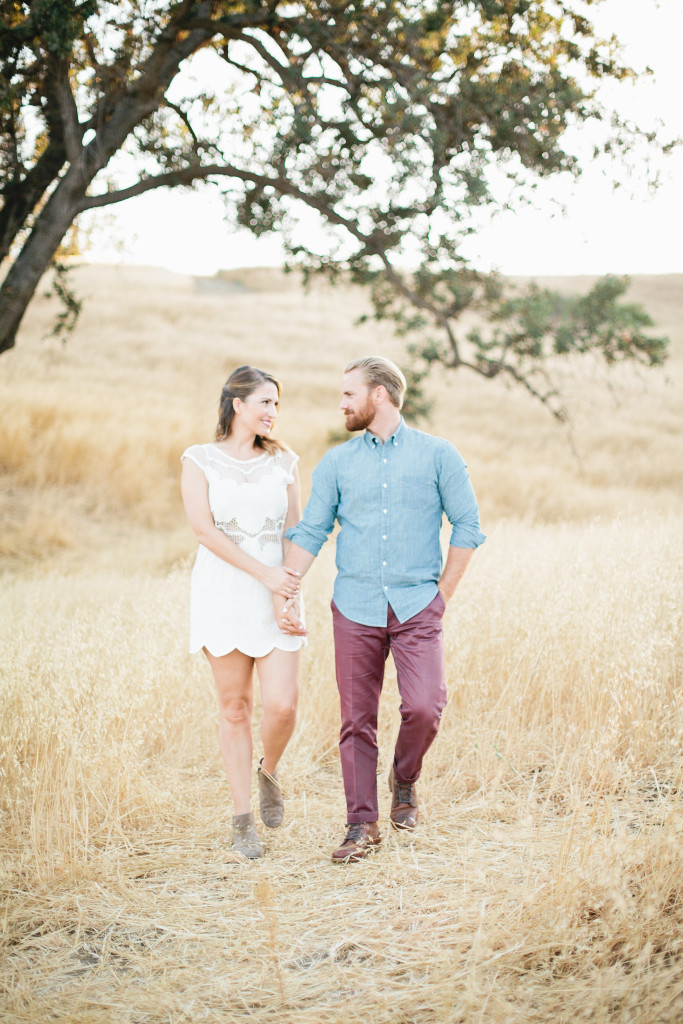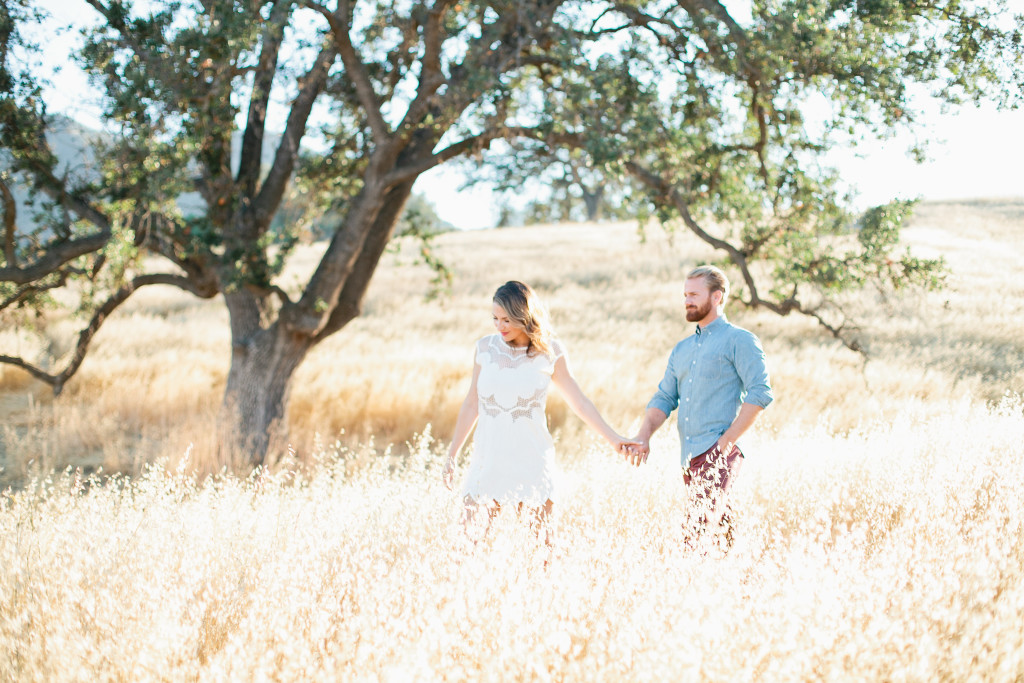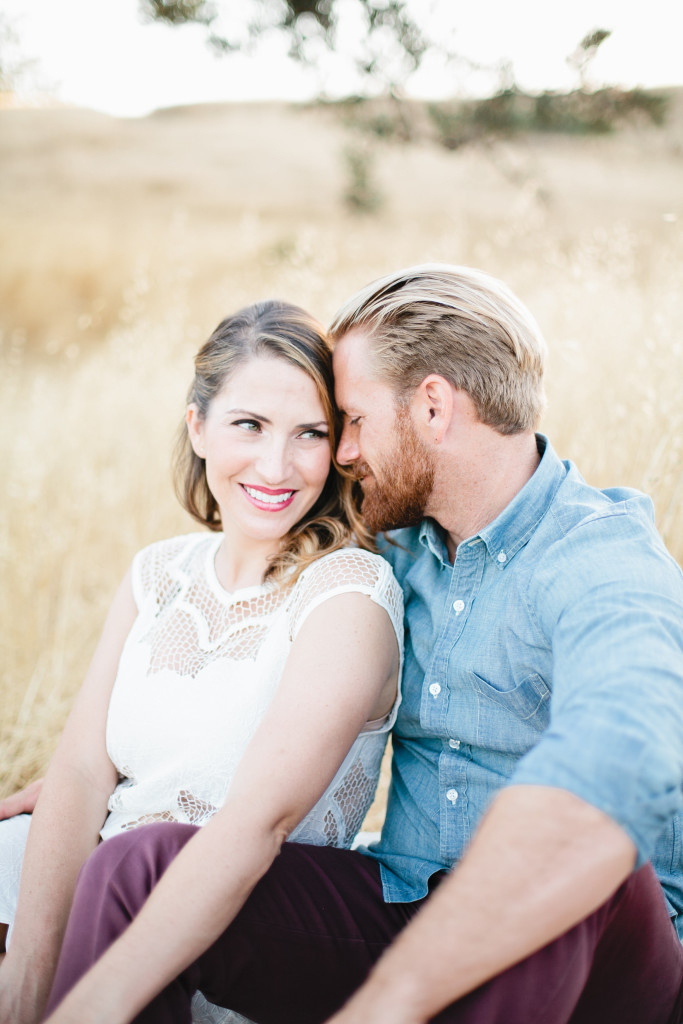 Sean loves Malibu.  He loves it so much, that he often drives there after work to surf, and endures truly shitty traffic on the way home.  One of our favorite things to do when we are both off on the weekends, and staying in LA (which is incredibly rare), is take a drive to Malibu and hit up the beach.  It's so relaxing and beautiful!  We love any beach, really, but we really love Malibu. It was very important to take some beach photos, and we were so happy we were able to squeeze them in before the sun went down!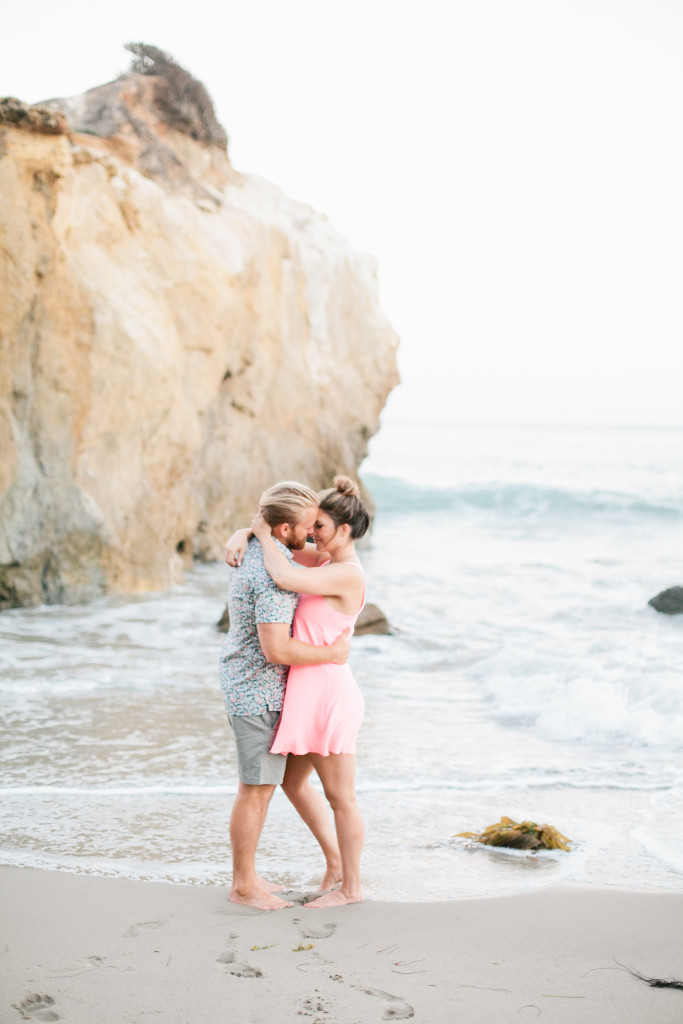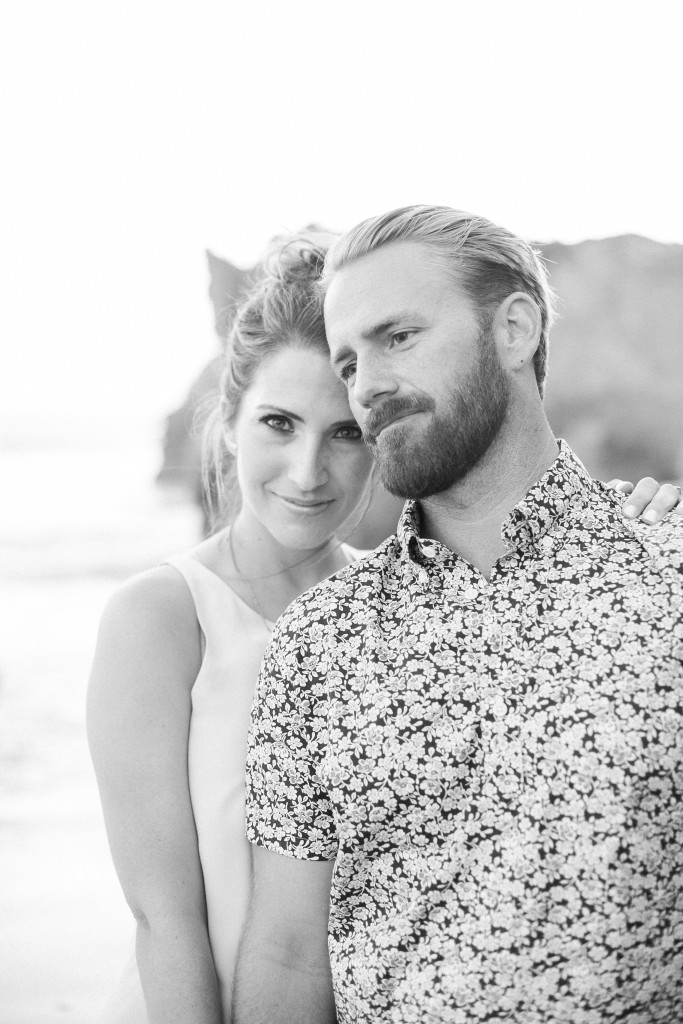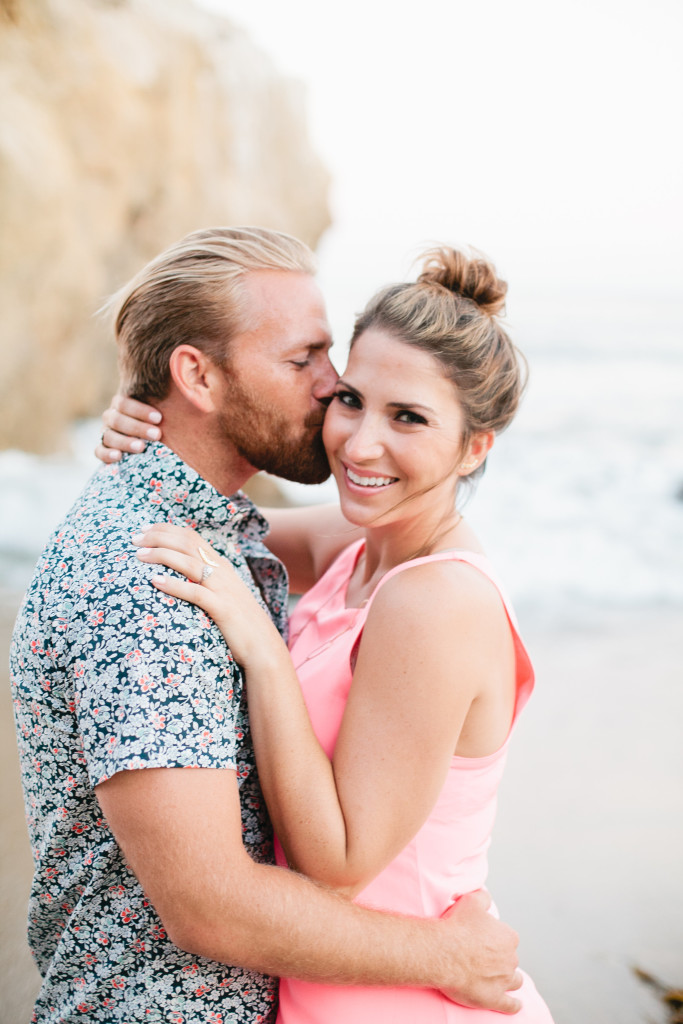 Our final location, in our home and around our neighborhood, ended up giving us some of my absolute favorite pics.  Having been long distance for over 3 years, it was important to us to capture our time in our first home together.  Our little 1 bedroom apartment is nothing to brag about, but it's ours and we love it.  We poured some vin verde, and Megan encouraged us to be natural and have fun.  We took photos inside the apartment, and in our courtyard. We ventured around the block a bit and got some really fun pics that I love!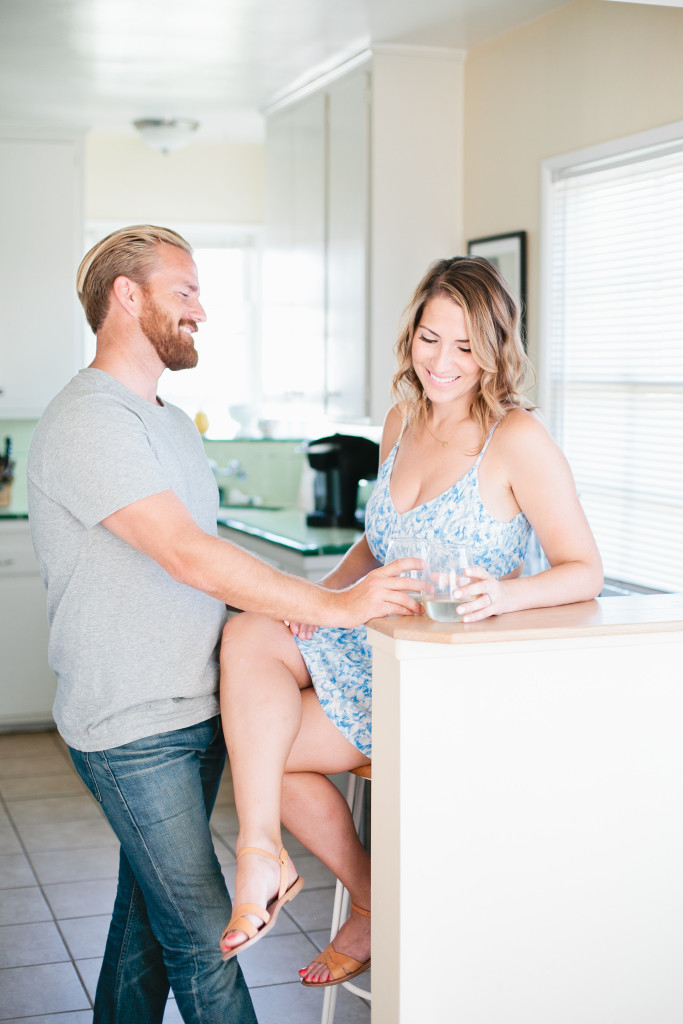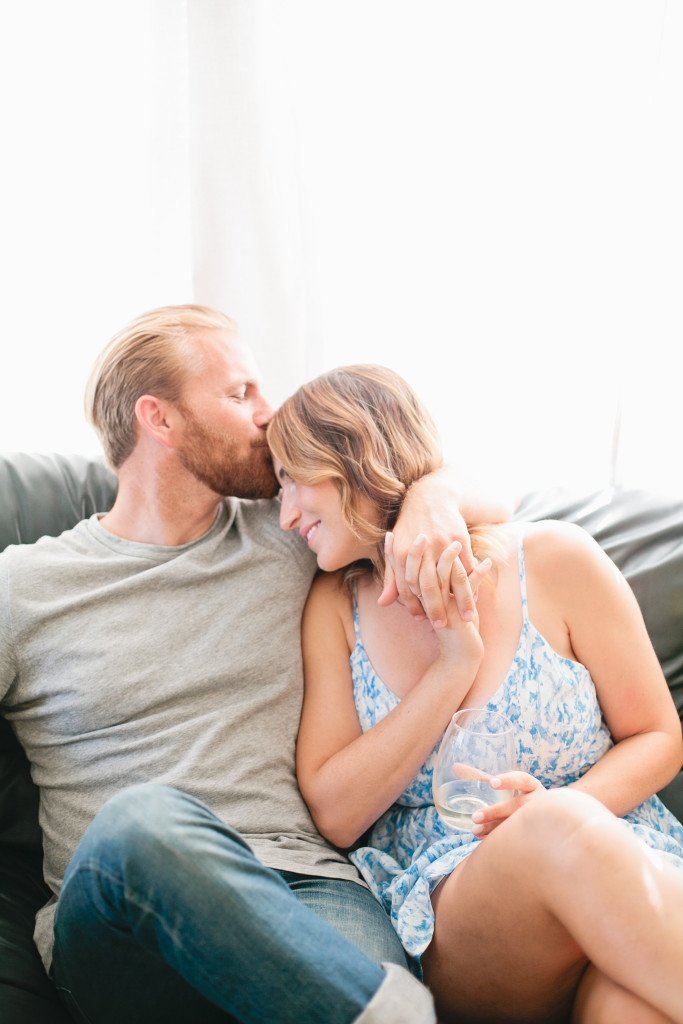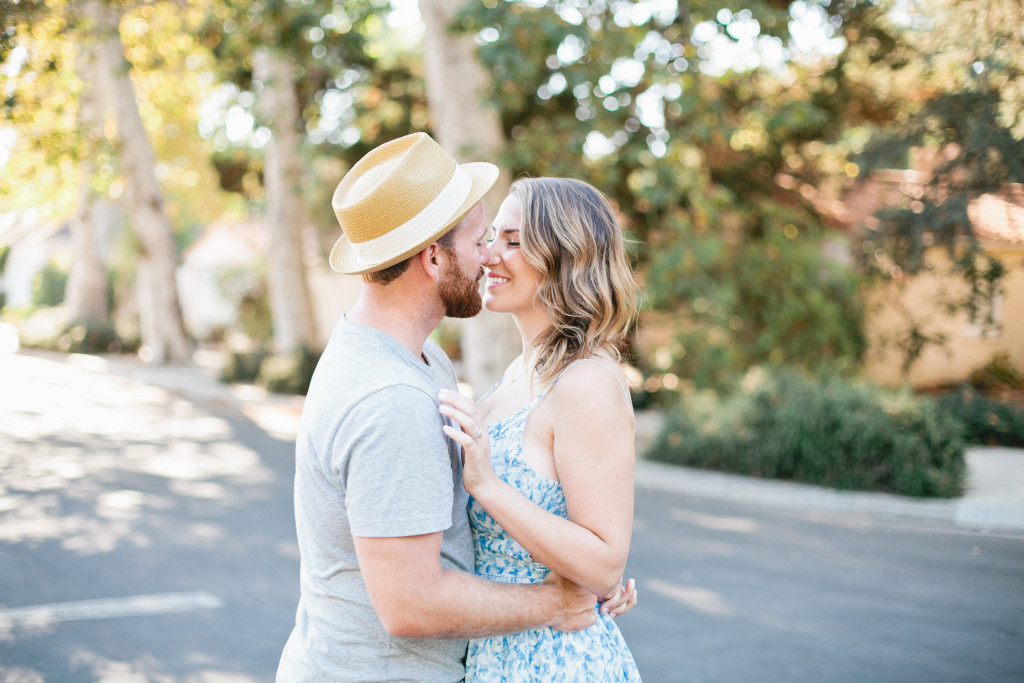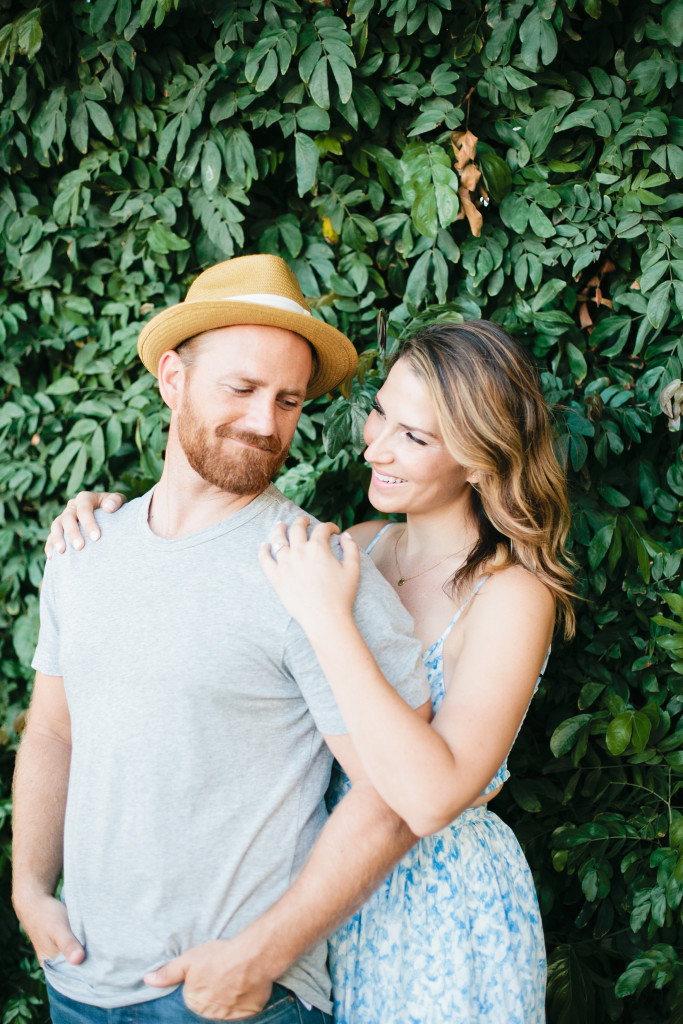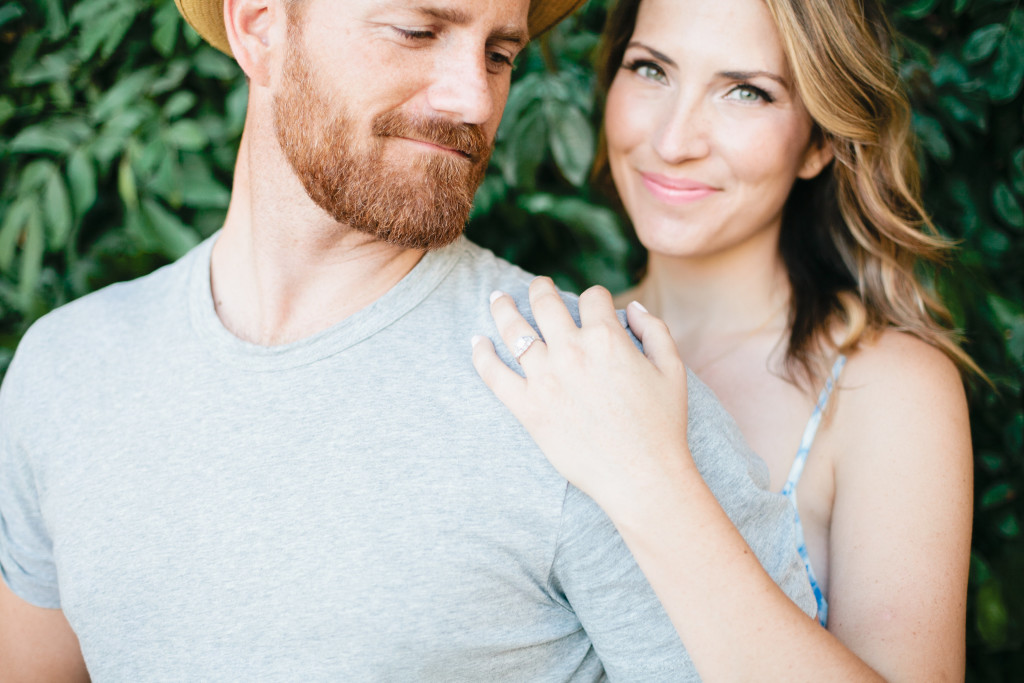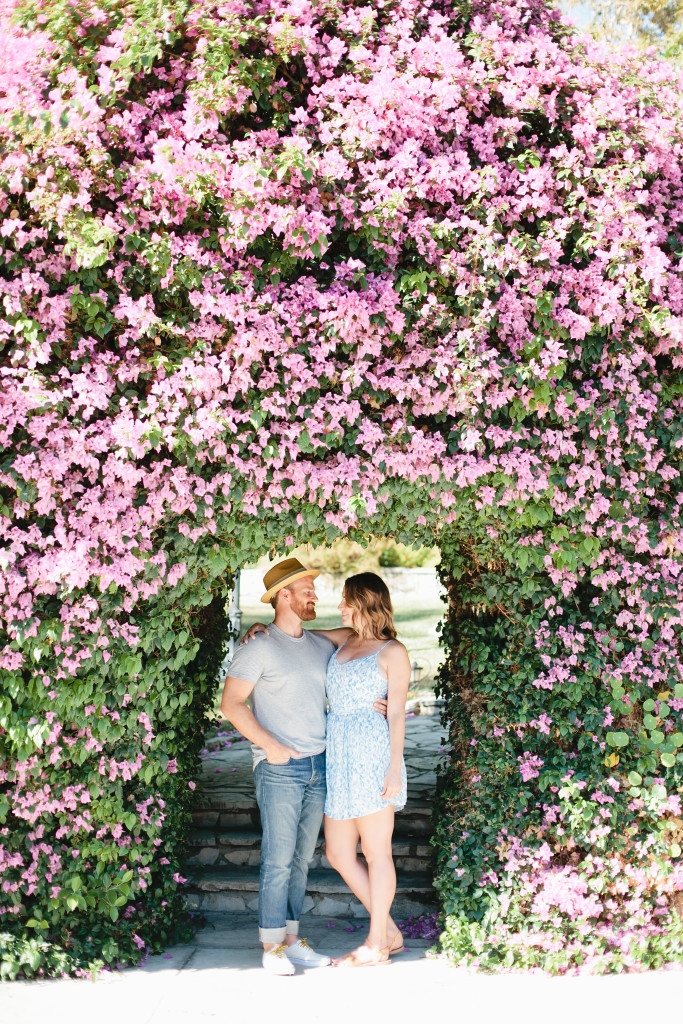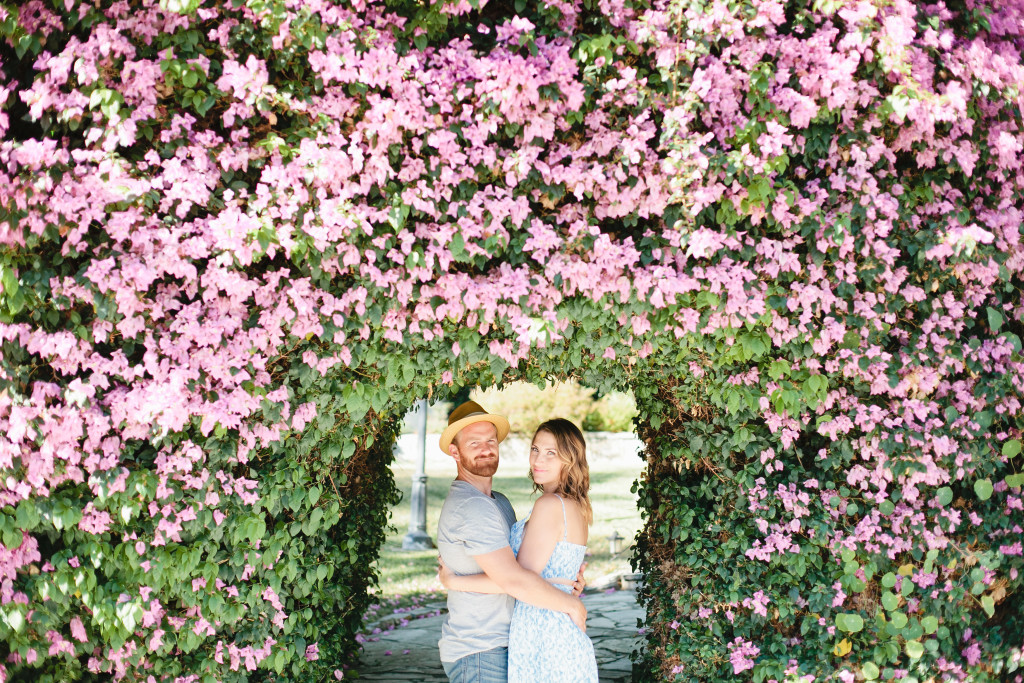 I couldn't be happier with our engagement photos and can't wait to see what magic Megan pulls off at our wedding :)