Spook your friends and family this Halloween season with these sweet pillows of fried beignet dough dusted with sweet and irresistible matcha powdered sugar. I don't know one person that could turn down a beignet. They are the best thing on the planet, and it only requires a handful of ingredients, making those bites taste even better. I tweaked two common ingredients, flour, and powdered sugar, that resulted in a magically soft and fluffy with the yummiest and slightly chewy texture and pretty green color by adding matcha powder to the powdered sugar. I'm sure most of you have all these ingredients in your pantry as we speak.

Photos by Dayna Studios
---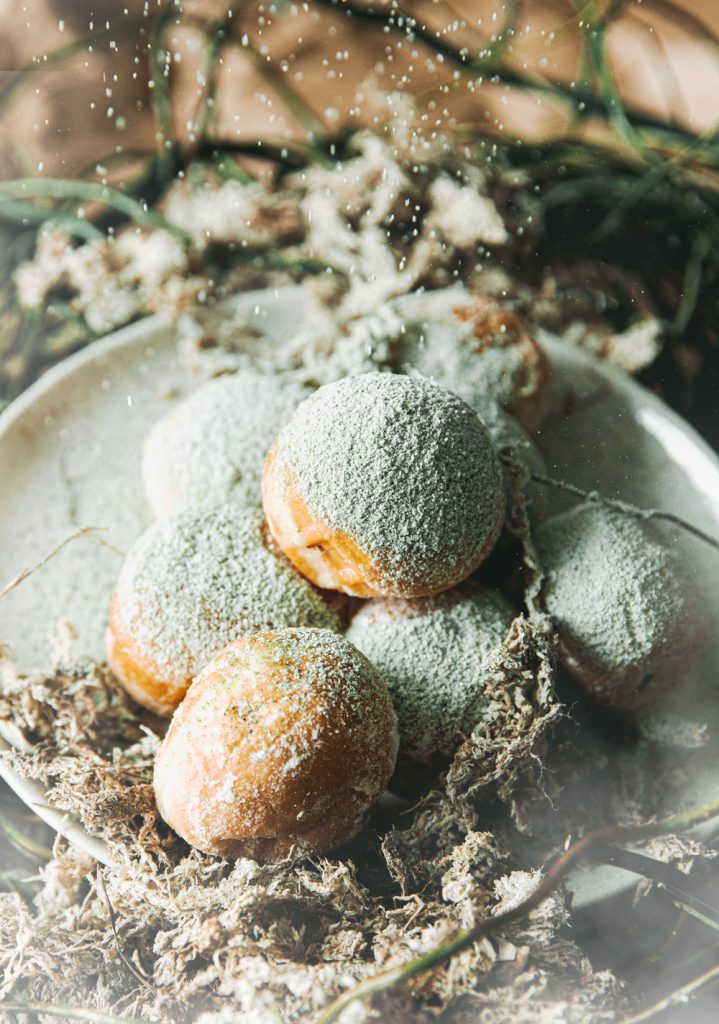 ---
MATCHA BEIGNETS
SERVES: 18 | PREP: 5 MINUTES | COOK: 15 MINUTES
W H A T   Y A   N E E D
3/4 teaspoons active dry yeast 
2 tbsp white sugar + 1 pinch
⅓ cup warm water
¼ cup whole milk
1 large egg
1 tablespoon melted unsalted butter
¼  teaspoon salt
1 ½ cups AP flour, plus more for dusting
½ cup mochiko flour
Vegetable oil for greasing the bowl and deep-frying
½ cup powdered sugar
1 tsp Culinary Grade Matcha Powder
B U S T   O U T
Stand Mixer/Dough Hook
Mixing Bowls
Plastic Wrap or Damp Flour Towel
Cast Iron Skillet or Heavy Bottom Pot
Wire Rack and Baking Tray
Duster
---
Add yeast, a pinch of sugar, and warm water to the bowl of your stand mixer fitted with a dough hook. Give it a quick stir with a whisk and allow to sit for 5-10 minutes until foamy. You are good to go if your yeast mixture bubbles and foam! If not, you will need to start over and check to see if your yeast is still good and has yet to expire.
Whisk together milk, egg, butter, salt, and 2 tbsp of sugar in a separate bowl. Add the milk mixture to the yeast. Stir the yeast mixture on low speed while adding the flour and mochiko flour. Increase speed to medium and beat for 4-5 minutes until the dough is smooth. The dough will still be a little sticky.

Place dough in a lightly greased bowl. Toss the dough ball in the oil so that it is completely coated. Cover the dough in plastic wrap or a damp flour towel. Allow dough to rest at room temperature for 2-3 hours or in the refrigerator overnight. The dough should double in size.

Heat 1"-2" oil in a heavy bottom pot or cast iron skillet over medium heat.
Dust a clean work surface with flour. Place dough on the surface and sprinkle flour over it, so it doesn't stick. Roll out the dough until it's about ¼" thick. Cut into 2" square pieces.
Once the oil is hot, at 360 degrees, or test heat with a scrap piece of dough, fry the beignets in batches. Fry on one side for 60-90 seconds until golden brown. Flip and fry the other side for another 60 seconds. Transfer beignets onto a wire rack set on a baking tray and allow to cool slightly. Repeat with the remaining dough.

Whisk/sift together powdered sugar and matcha powder. Dust the warm beignets with matcha powdered sugar, and enjoy!
---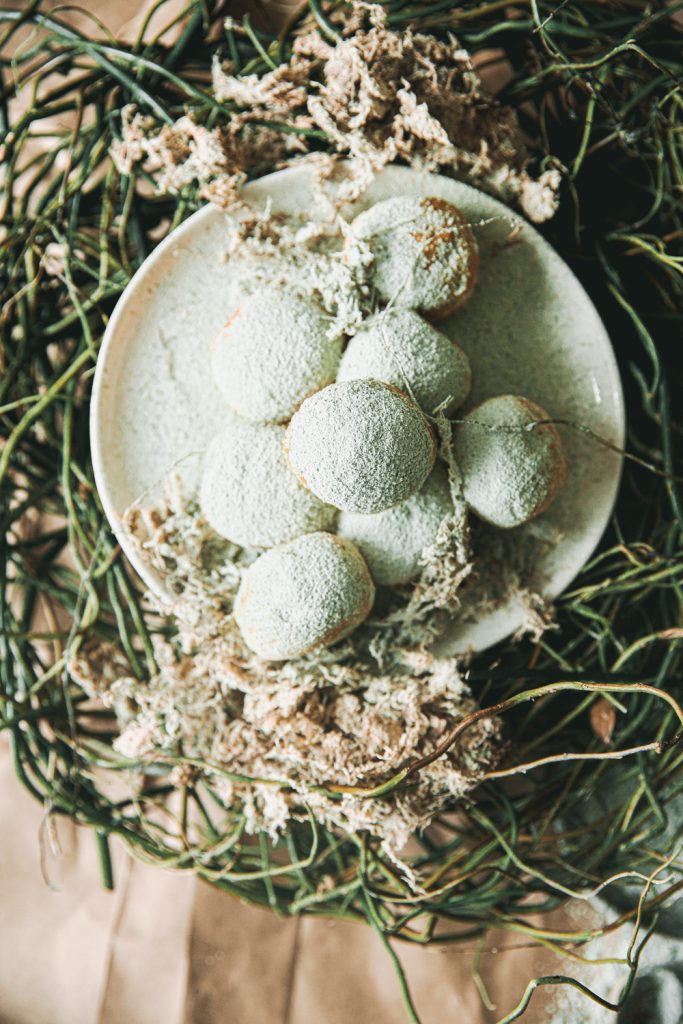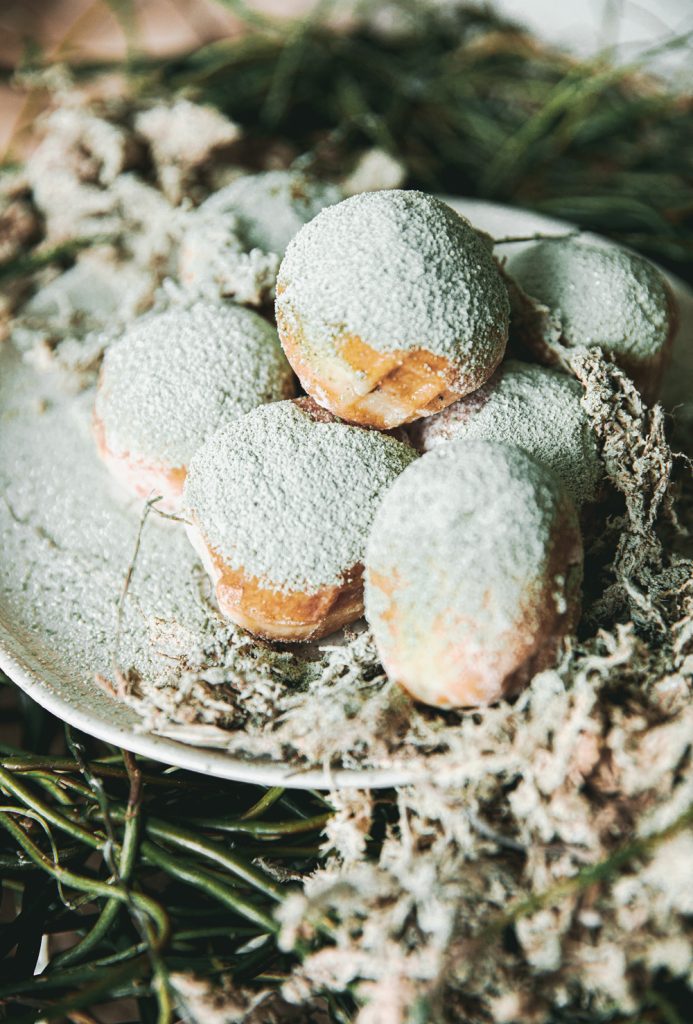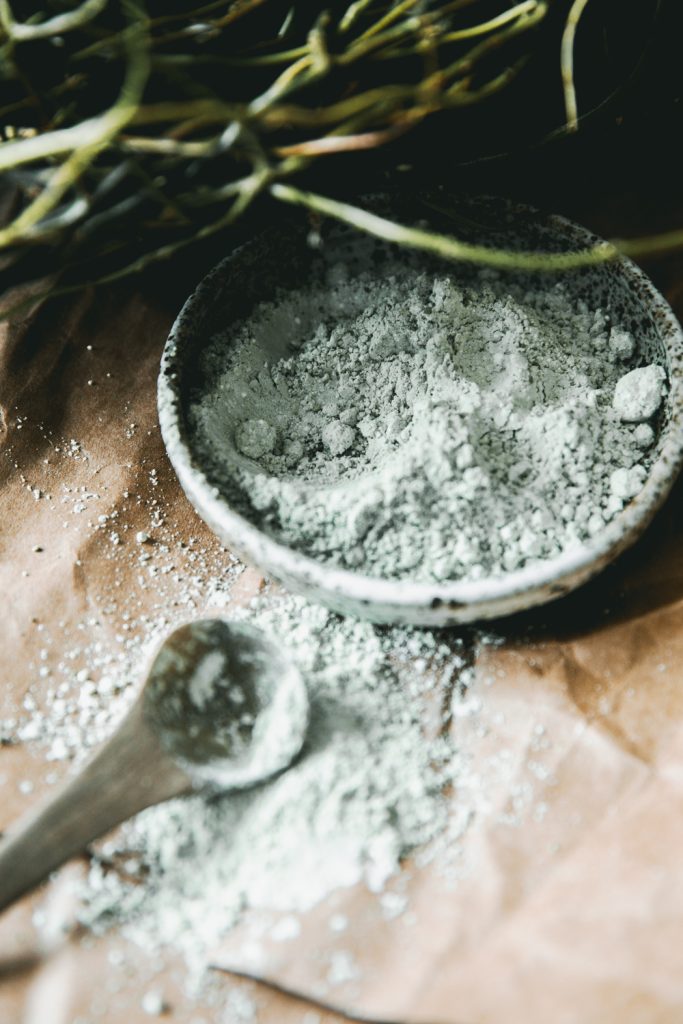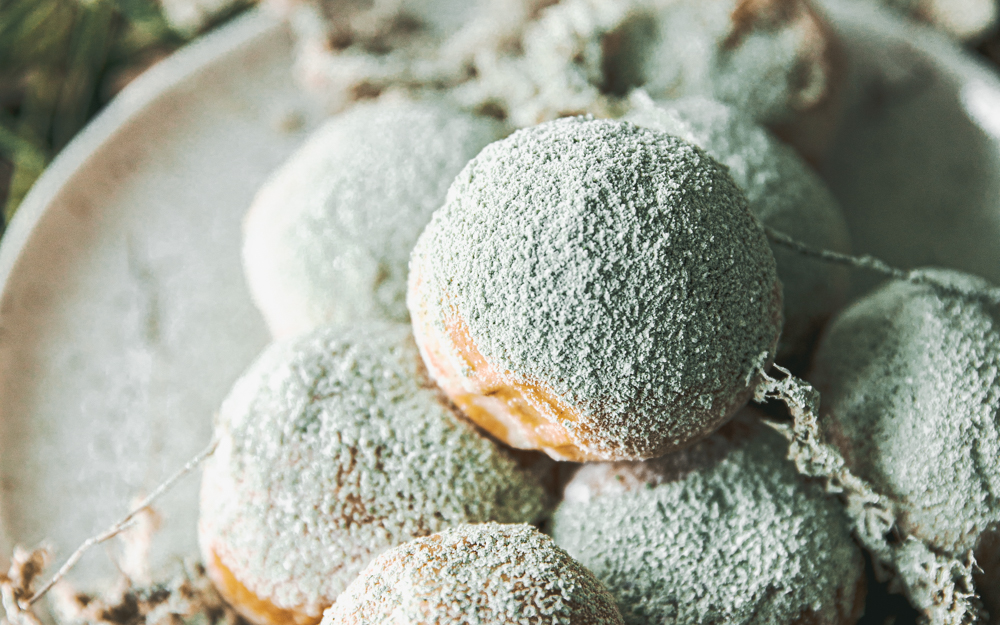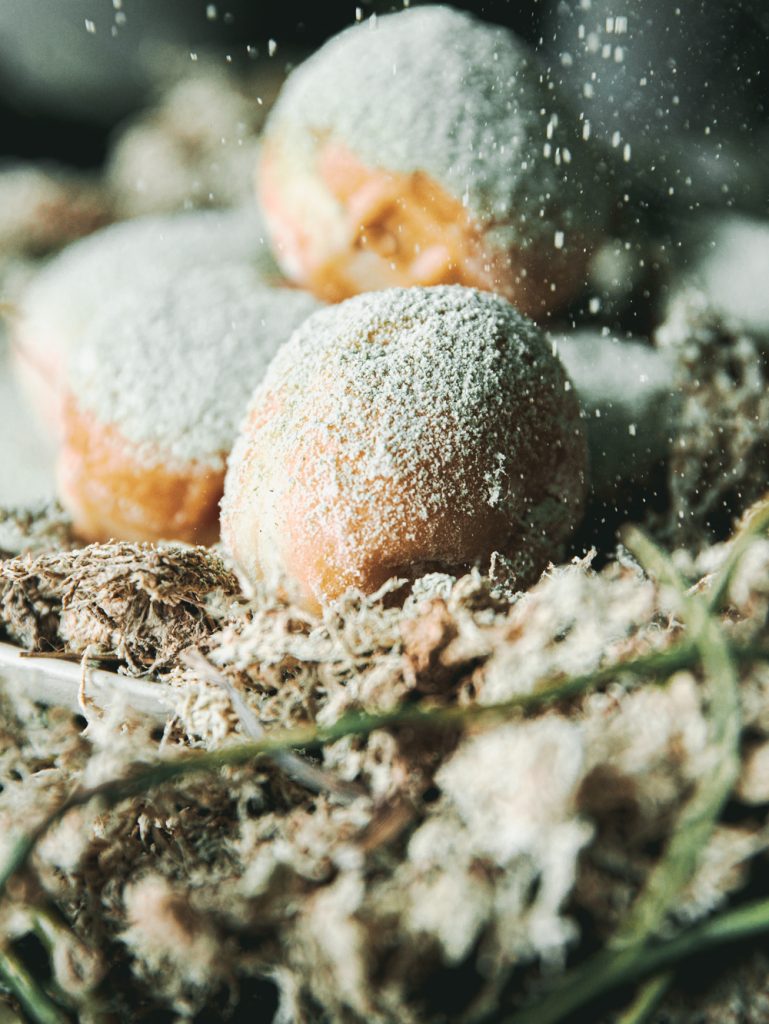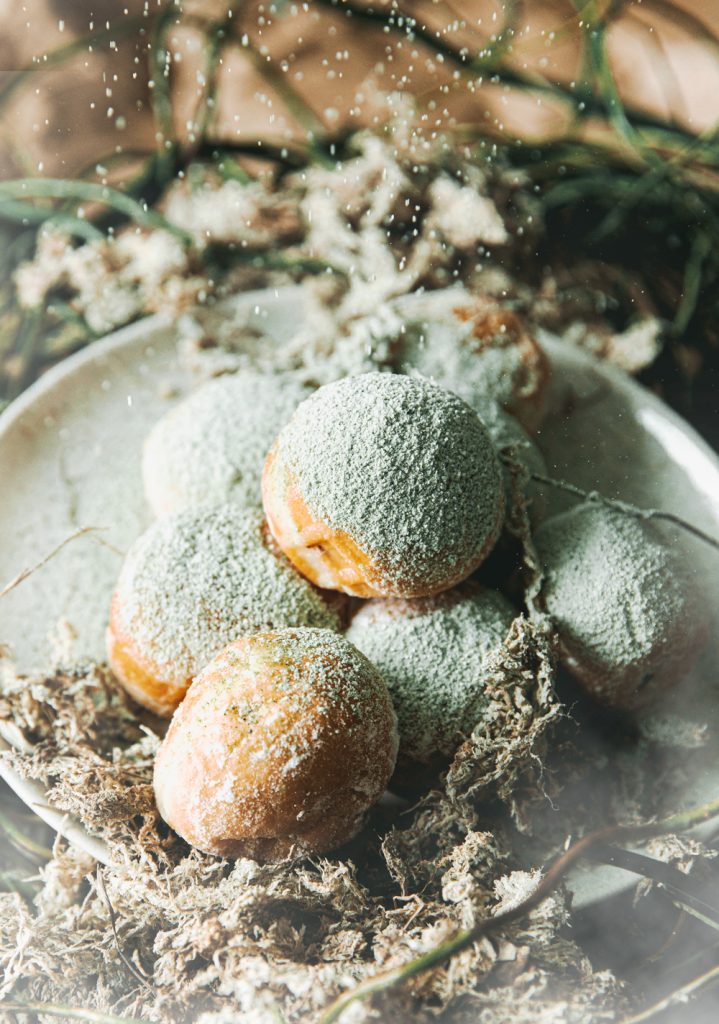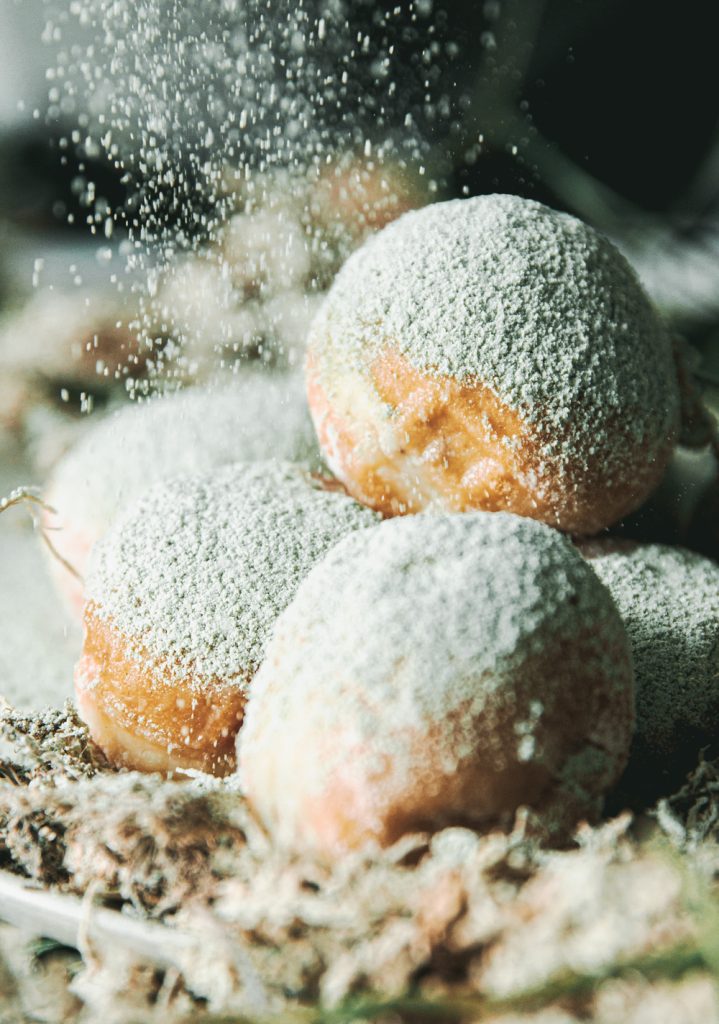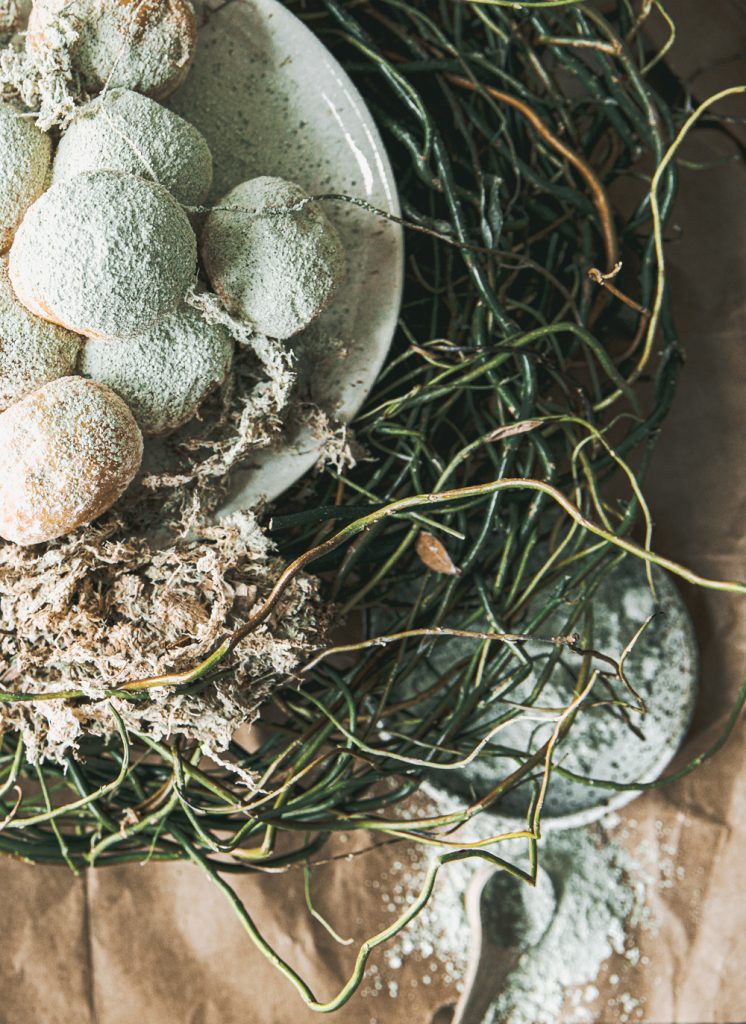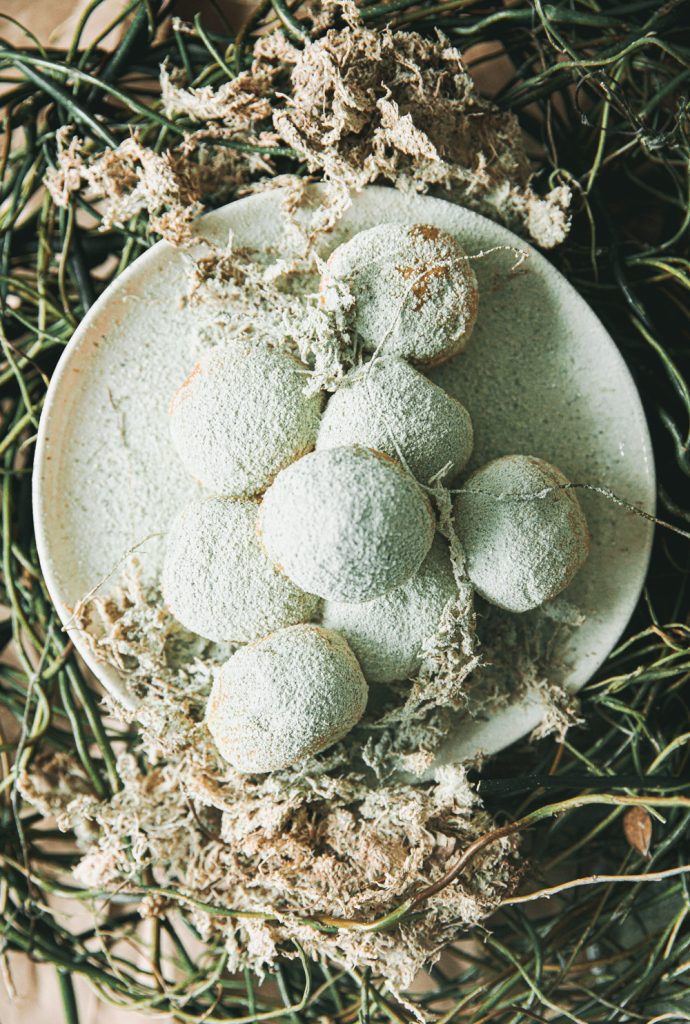 ---
B E I J O S K I T C H E N

xx
Abby