---
Terrazzo is all around us right now as its making a stylish comeback as one of 2018's home trends for flooring, walls, and countertops. You might remember this material from the floors of your school or those boring, unsexy government buildings in the 70s. It's a tough, stone-like material, with telltale chips embedded in the mold. It is made up with chips of marble, quartz, and granite. This is definitely a love or hate relationship. For us, give us all the terrazzo! To get our terrazzo fix, I created these fun spring terrazzo inspired napkins that are excellent for a spring tablescape. Add these fun guys to a tablescape of Anthropologie's new spring dinnerware, and you have one stylish and trendy situation here.
Scroll to the bottom to shop my favorite Anthropologie dinnerware below! I'm obsessed with the Ontario plates.
S U P P L I E S
Paint Brush
Napkins
Paint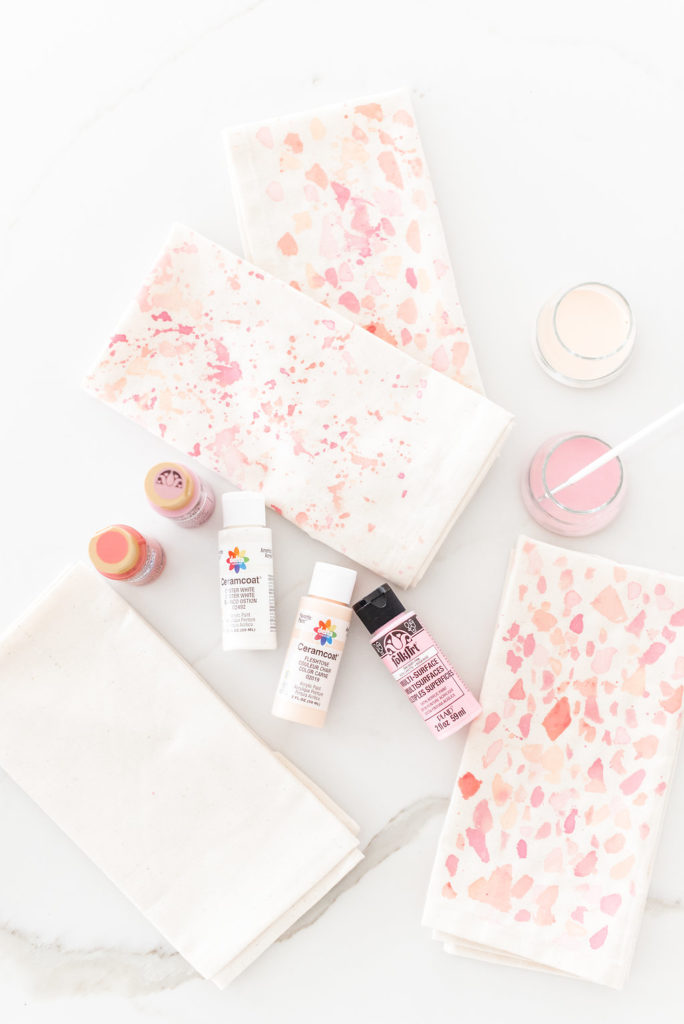 D I R E C T I O N S
1st, you need to pick out your paint colors. This might be the hardest part of this DIY. I knew that I would be using these napkins with my new Anthropologie's plates, so I coordinated the colors to match. You got your paint, your ready to go, awesome! Now, you will need to water down the paint. This makes it easier to paint and have the splatter effect. Half water and half paint. Easy, right? Totally! Now lay out your napkin on top of a protective sheet of whatever you have. I used a cutting board when I did it. You don't want your countertops getting all messy. If you don't care, then paint away!
To achieve the "terrazzo" look, simply just paint non-formational shapes. So paint blobs, ha! If you are still a little confused, look up terrazzo patterns and look at the forms. You really can't mess this up. Switch up the colors, so you get a good flow of color throughout the napkin. I also did a splatter look as well. Getting crazy and mixing it up! To achieve this look, simply throw on a rubber glove, stick your hands in the paint and flick your fingers towards the napkin. Both these patterns are super fun to do, and actually, find it a soothing activity. It is kinda like the new adult coloring.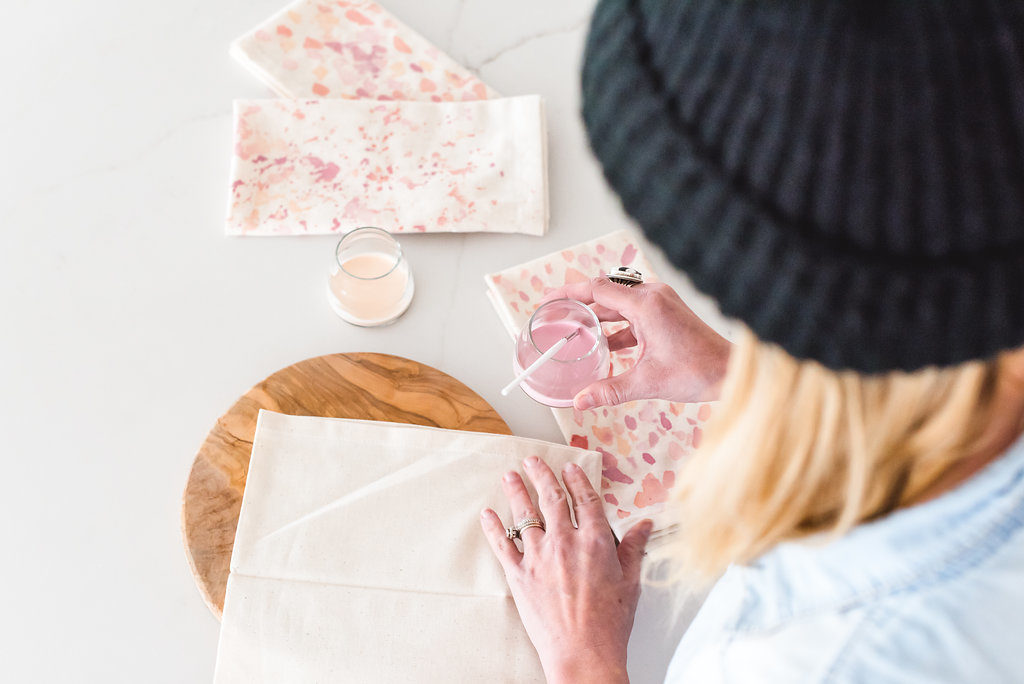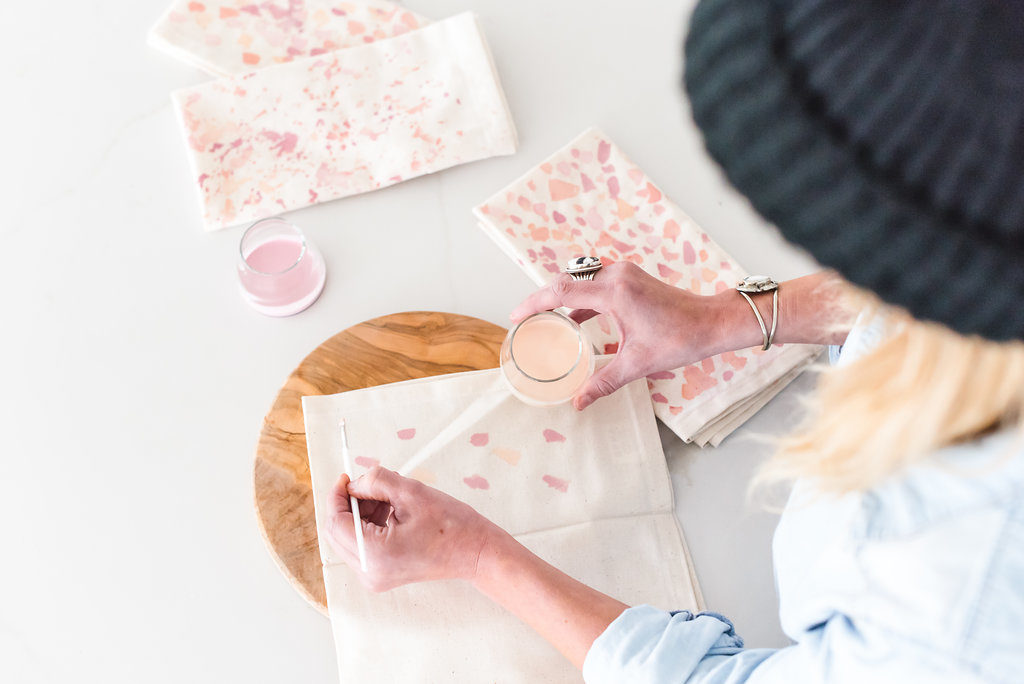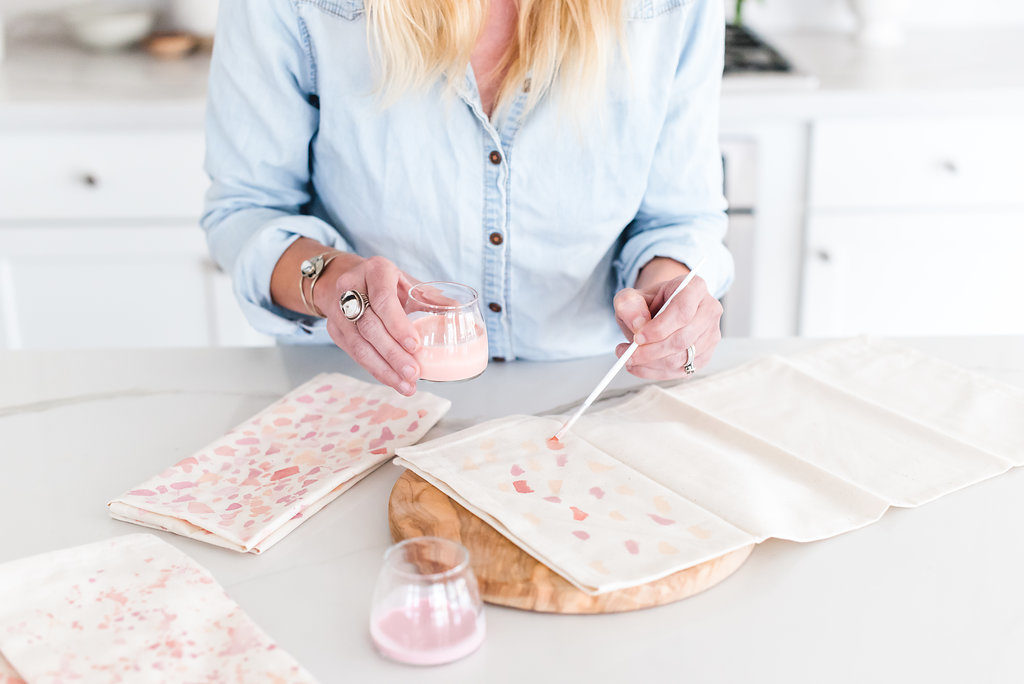 Finally, let dry, and iron to set the color in. And there you have it! Super cute right? And, after this, I'm convinced that terrazzo needs to happen somewhere in my house. Start the brainstorming!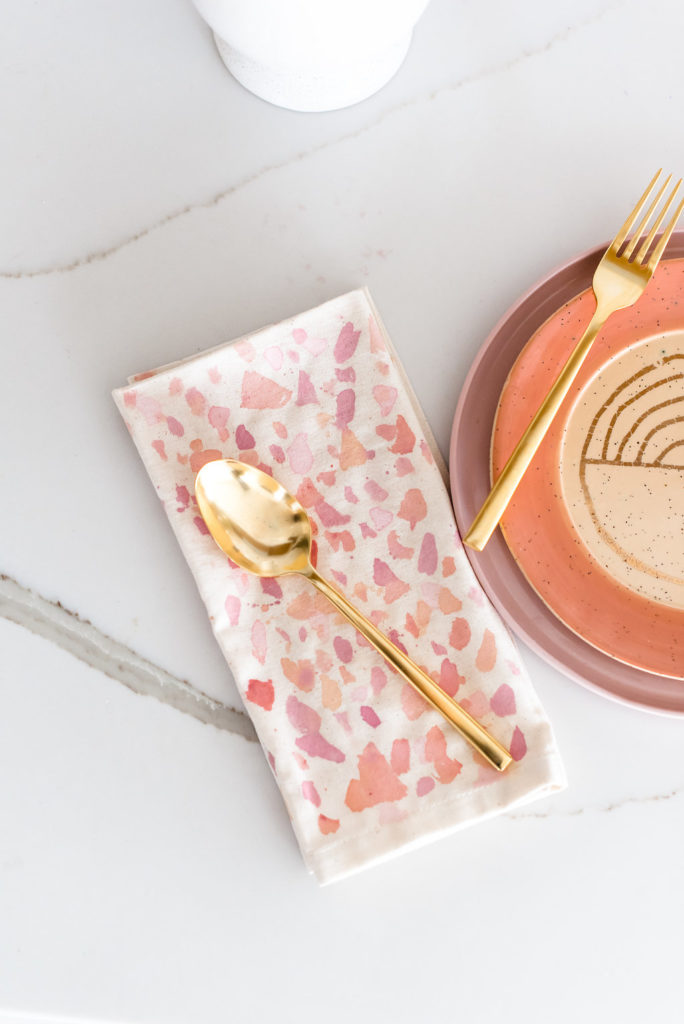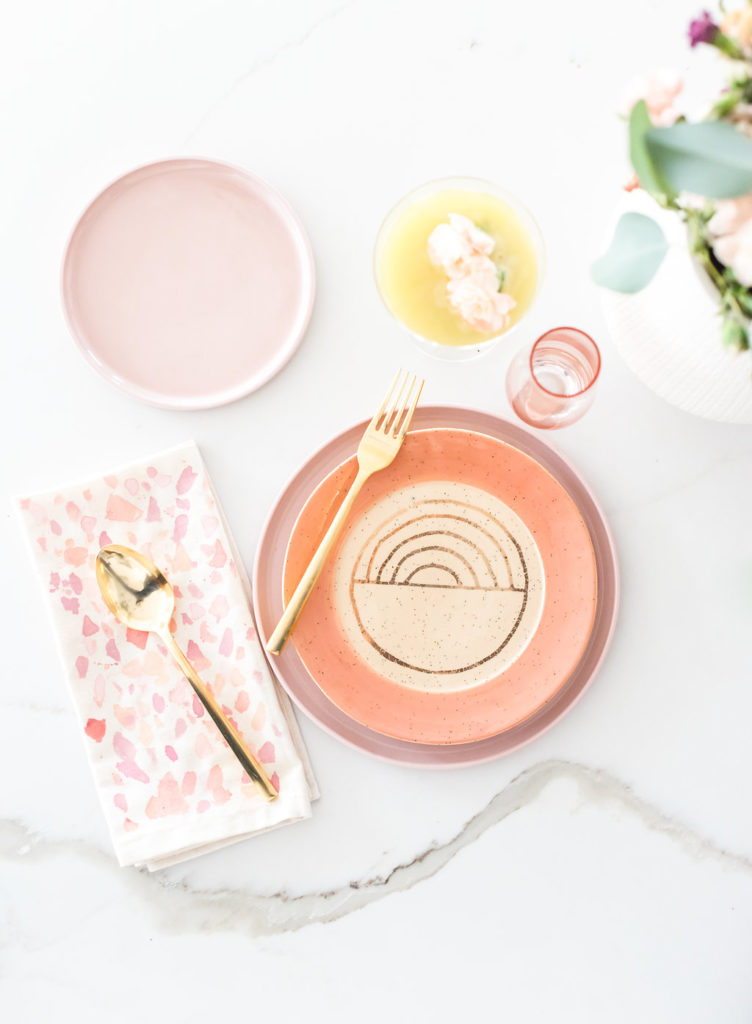 XX
SaveSaveSaveSave
SaveSaveSaveSave