Ahhh Easter, it has to be one of the happiest holidays of all and always one of my favorites to celebrate. Not only is it the start to Spring, but also all things happy! My kids love it as well for so many reasons. The egg hunt, the candy, the Easter Bunny!!! There's clearly so much to get excited about and have fun with.
Well whenever I think of fun, I think of color. Winter is over and it's time for all the flowers to bloom, the grass to grow and the color to explode!
Meanwhile, I was looking at Pottery Barn Kids and saw their new Justina Blakeney designed collection. Needless to say, I fell in love. It was full of life and color and had me begging for Spring. It inspired me for this playdate and was the main catalyst for the theme. Between the print and all the color I knew I couldn't go wrong with all this fun!
Head to Inspired By This to see more of the sweetness!
Photos by Alison Bernier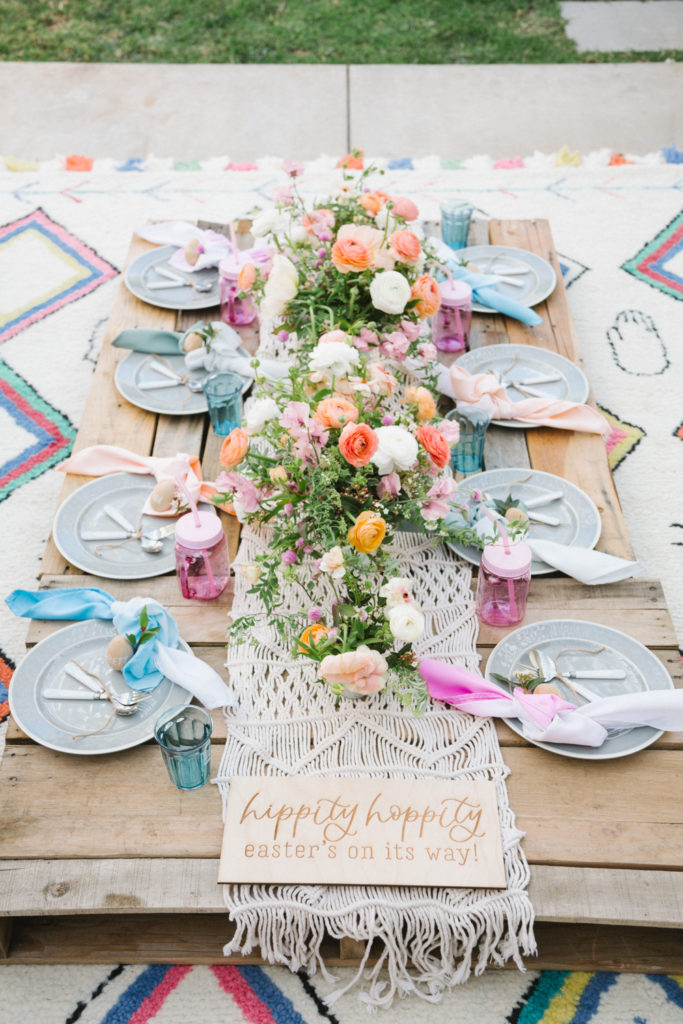 Well these little cuties were kind enough to host our party! They were also kind enough to help me set up, as long as they got cookies of course! Here are a few shots of them being so cute before the party in their Rylee & Cru and Daydream Republic goodies!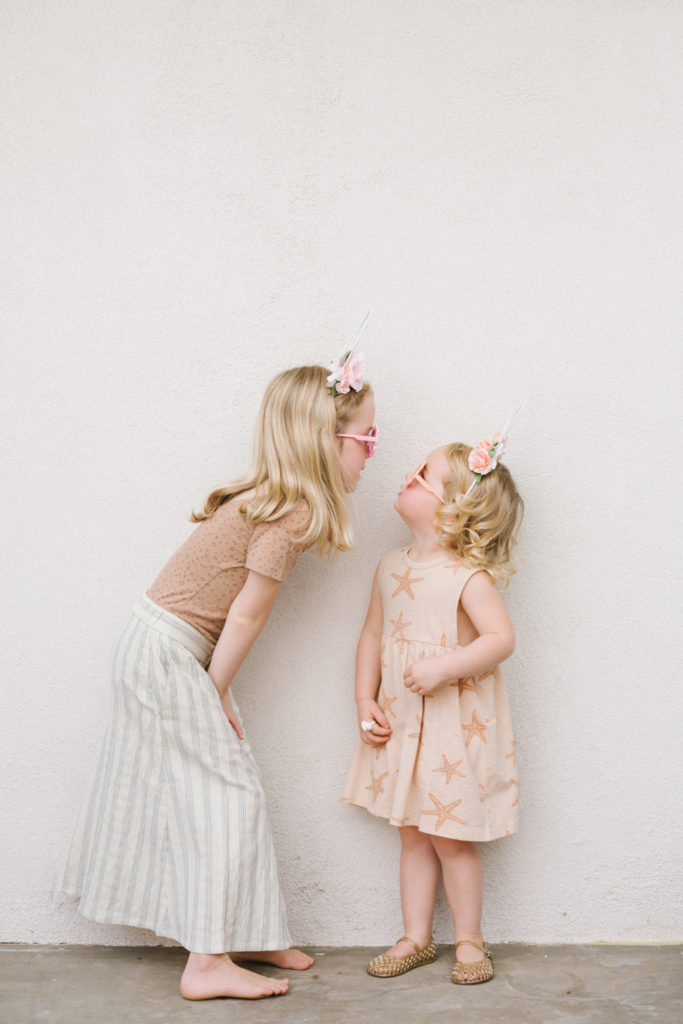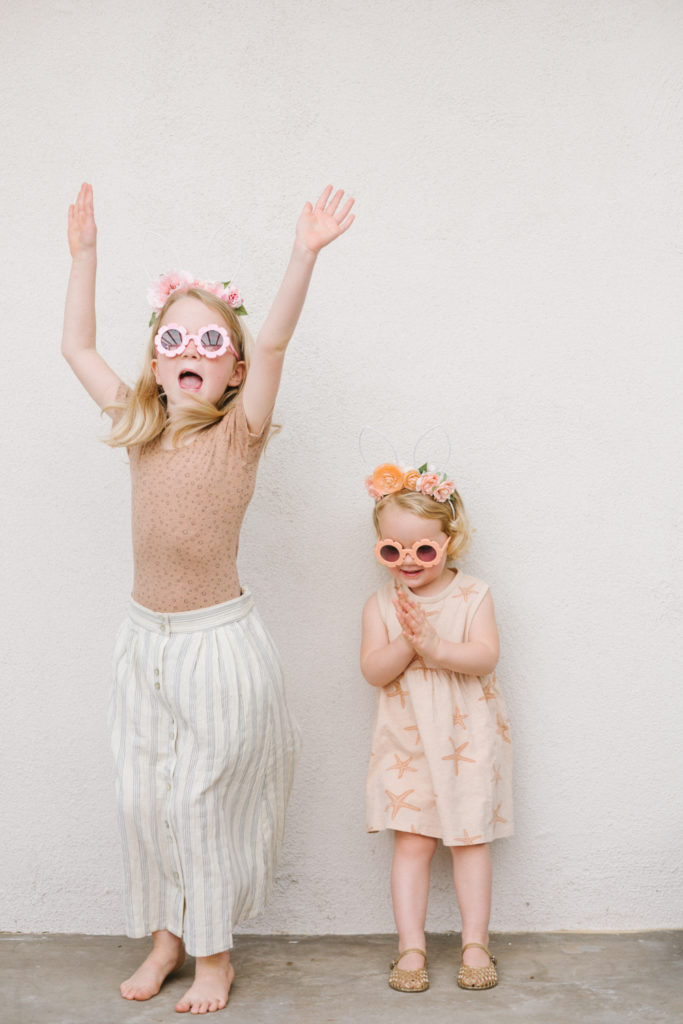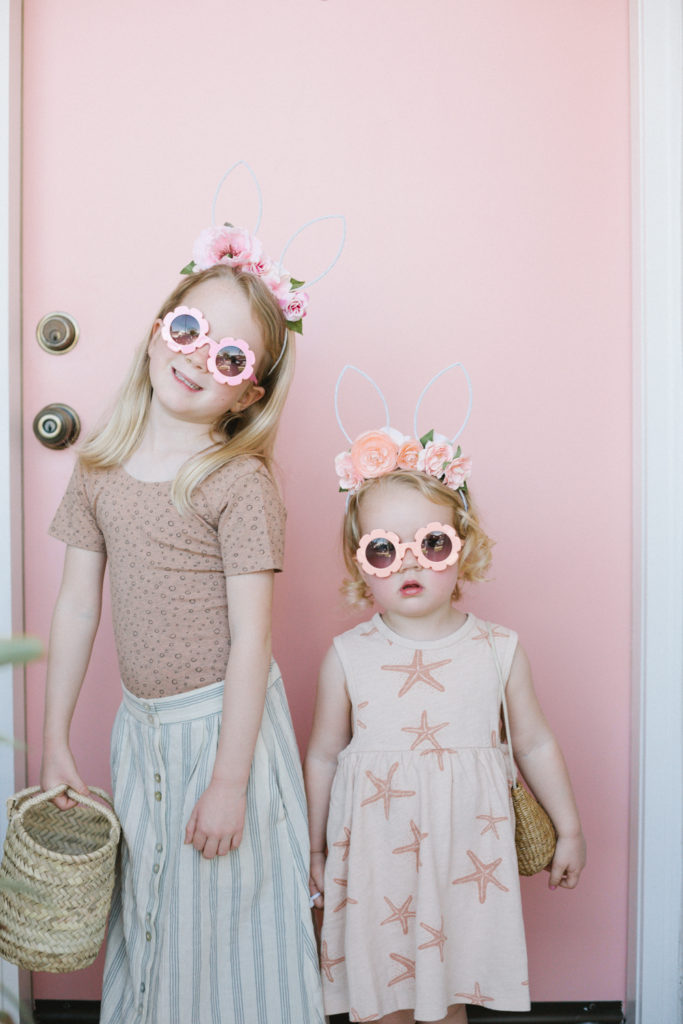 To begin with, the invite! Poppy Jack Shop always adds the perfect touch to our parties!!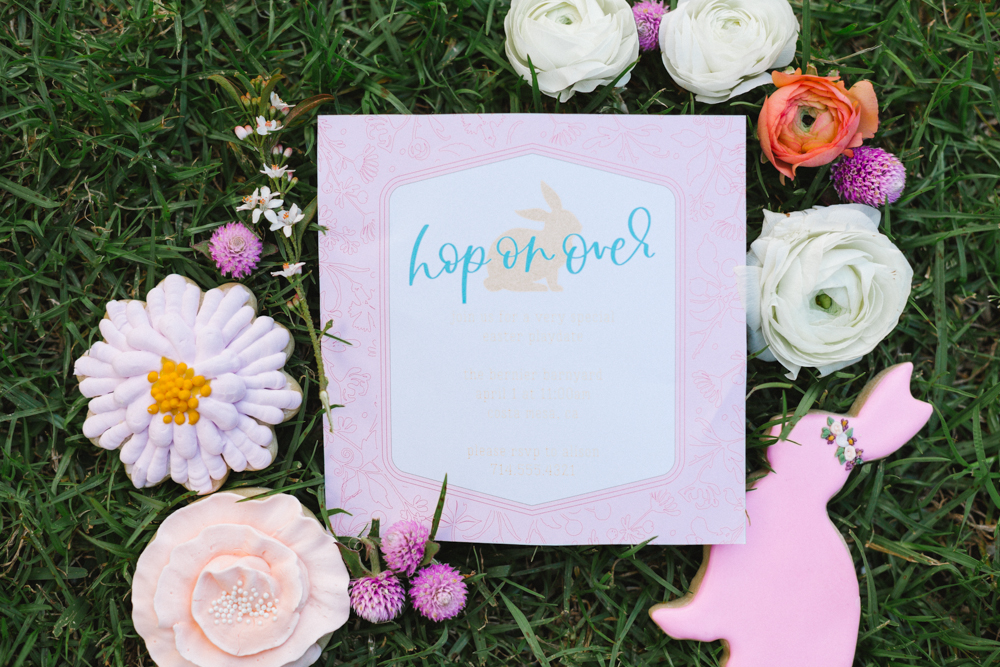 I can't stop staring at this table!! It is full of boho goodness and all of the color gives me all the heart eyes… First of all, the gorgeous flowers by MV Florals are simply amazing. She never fails to impress, each and every time it's stunning.
Second, all of the tabletop is from Pottery Barn Kids. I don't know about you but I love their plates, flatware and cups for my kids. It's all we have, they always have the cutest collections come out each holiday. This year I used their bunny flatware and paired it with their basic plates and cups. It's fun to have just a little touch of Easter so you can still use through-out the year!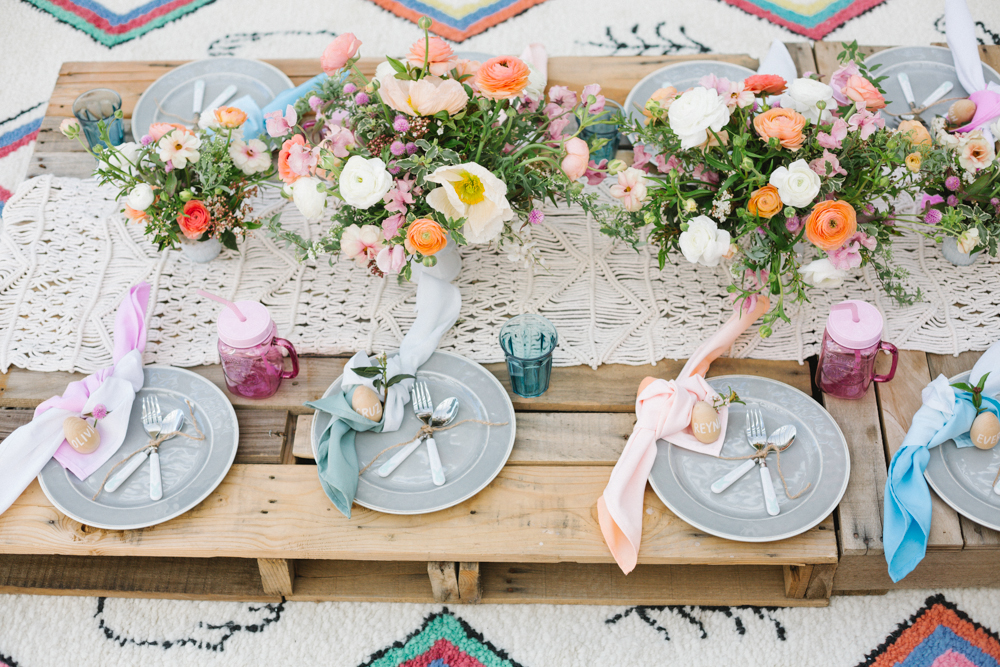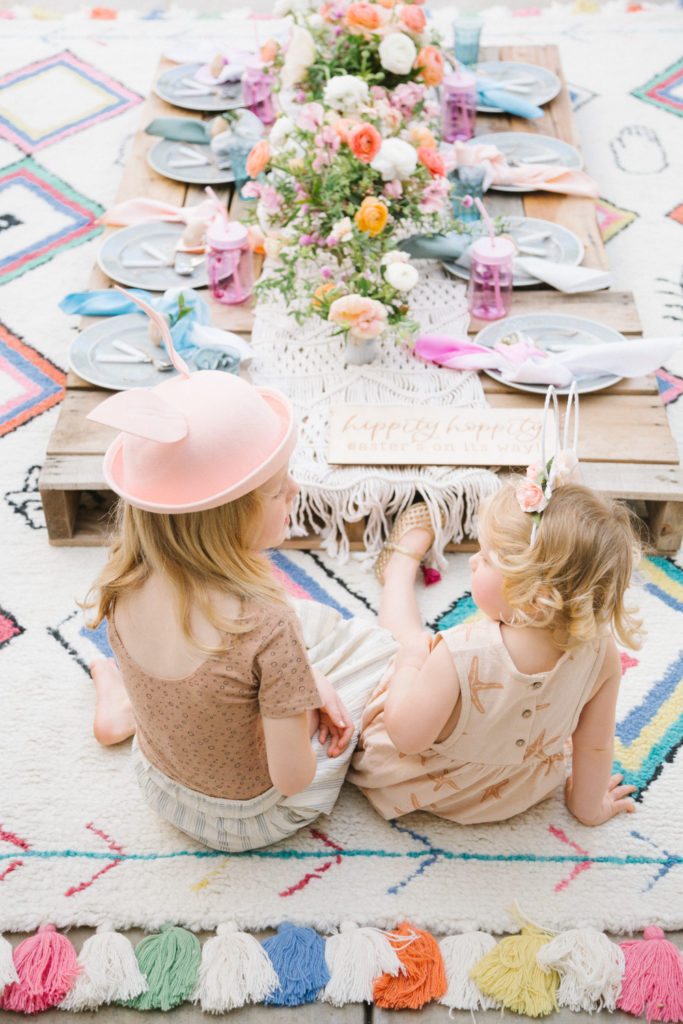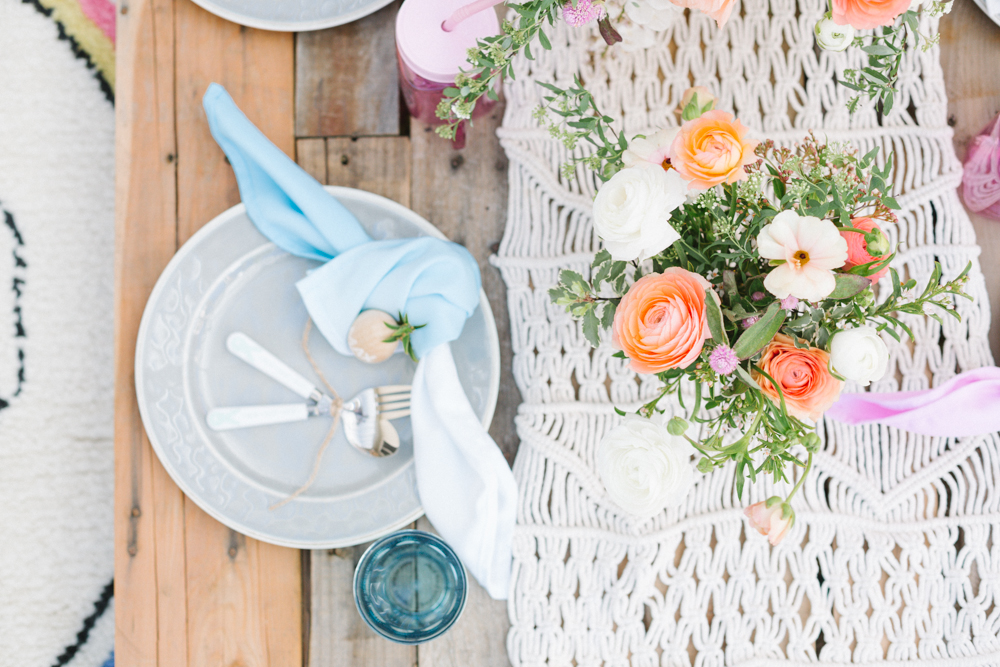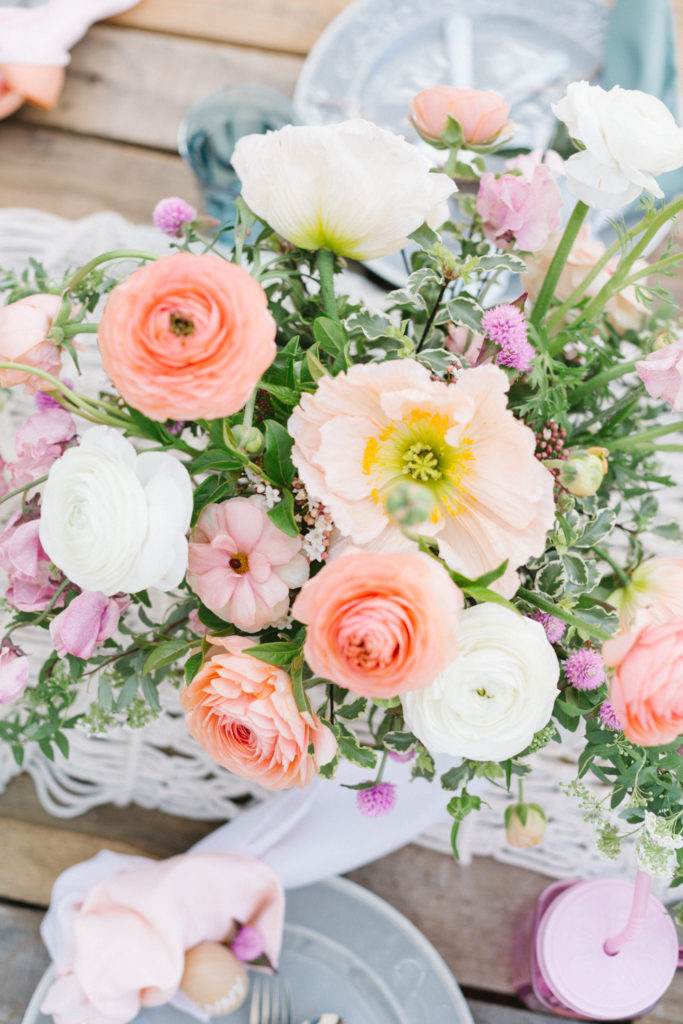 Next, the napkins, which are one of my favorite touches to the table! They are by a local vendor, QT's Pretty Little Things, and all sorts of ombré goodness! I loved using all of the colors she has as a play on the tassels of the beautiful Justina Blakeney rug. Also, how cute are the personalized eggs and "Hippity Hop" sign by Poppy Jack?! Truly all about the cute details!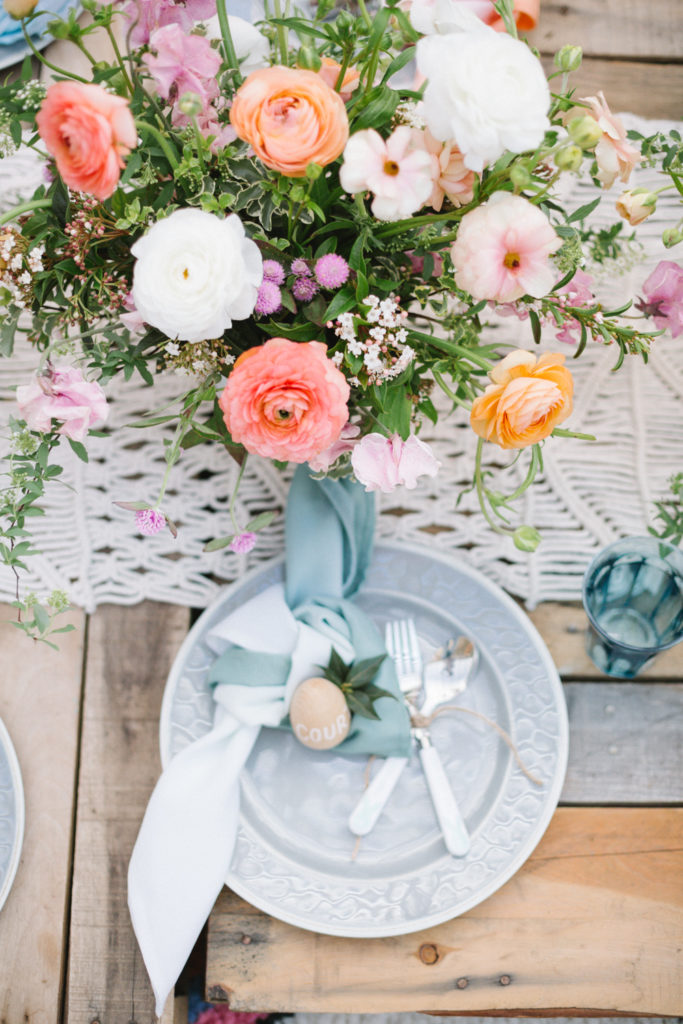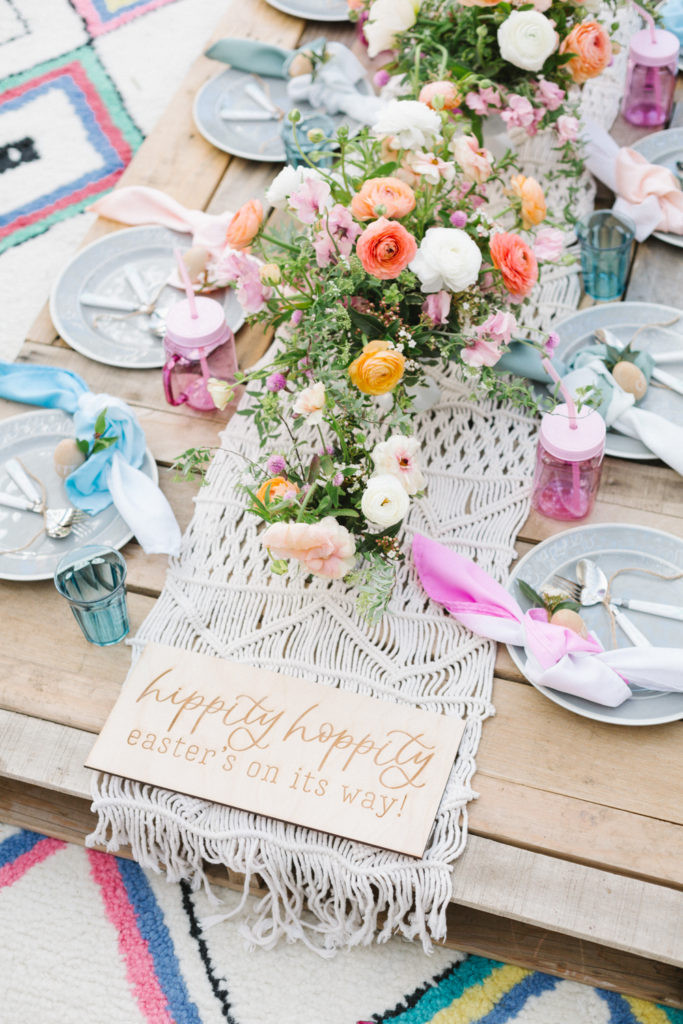 Every party needs some cute party guests! Of course we were happy to comply! Each guest was dressed in Rylee & Cru and The Daydream Republic, just like our hosts. Obviously everyone needs a pair of Daydream's bunny ears for Easter Sunday!!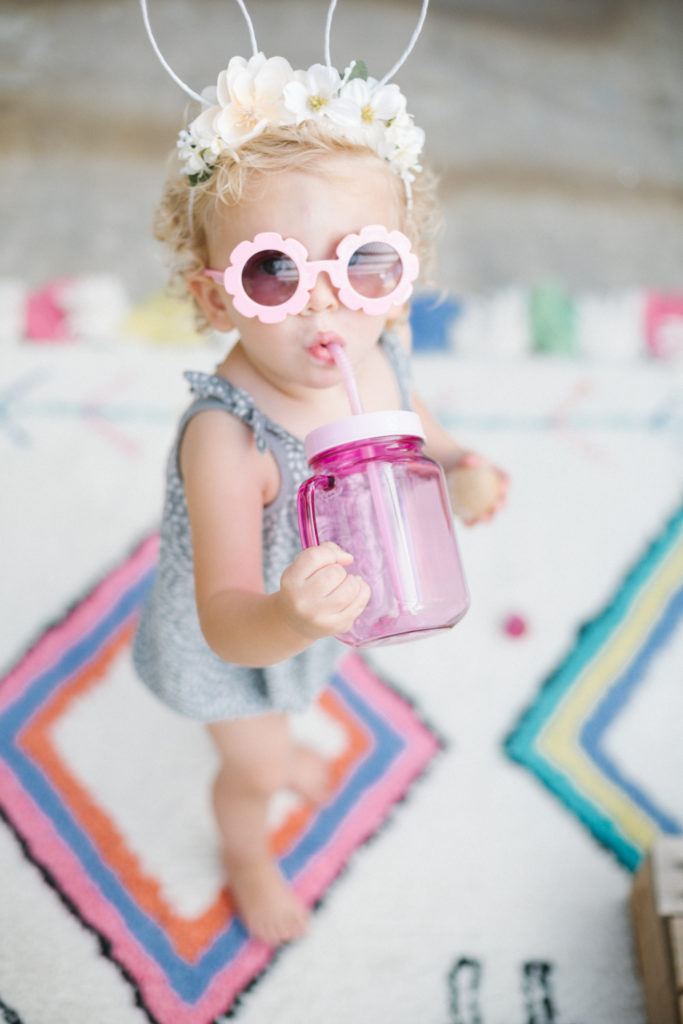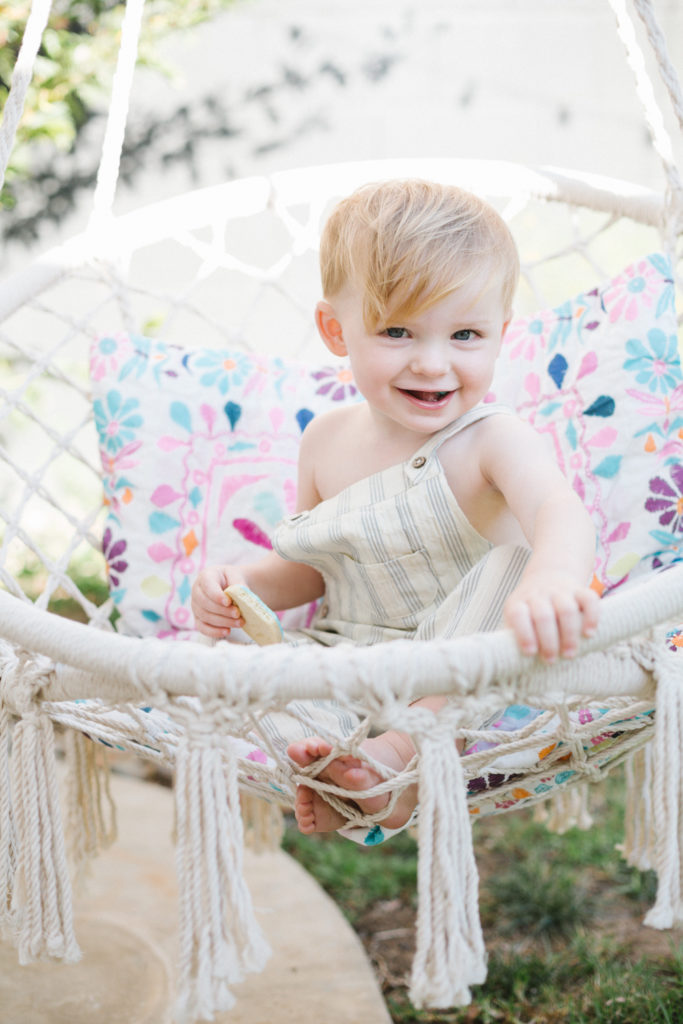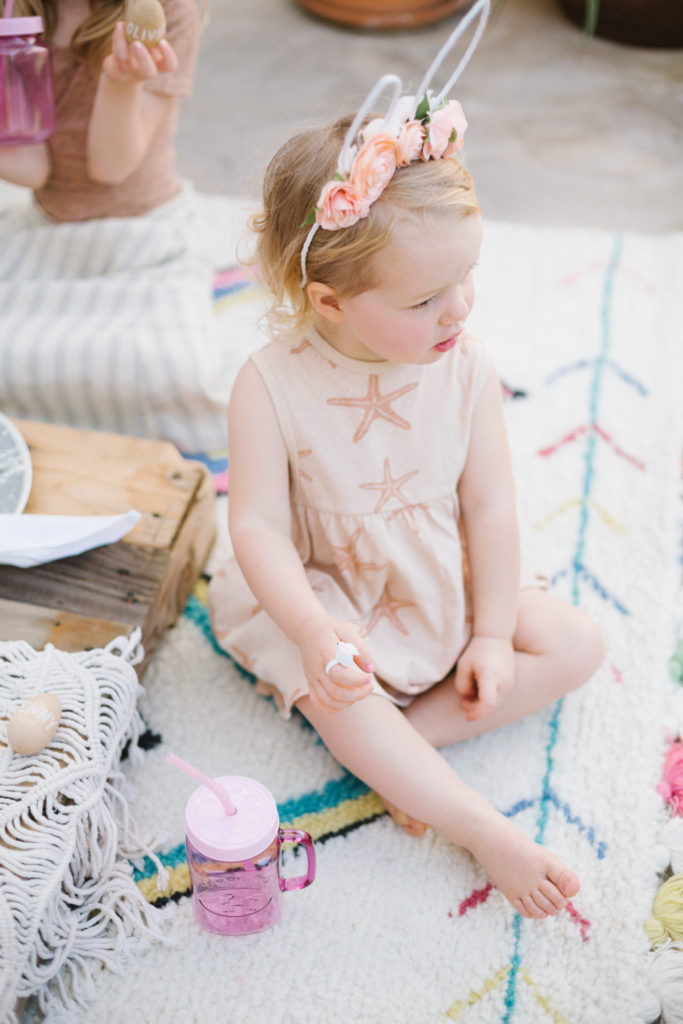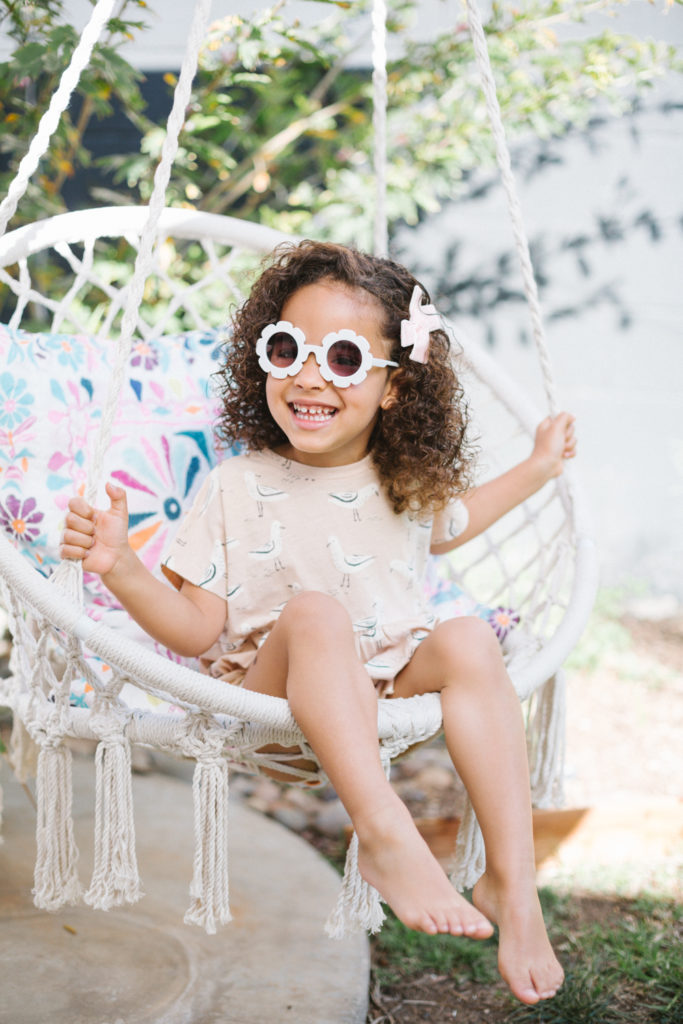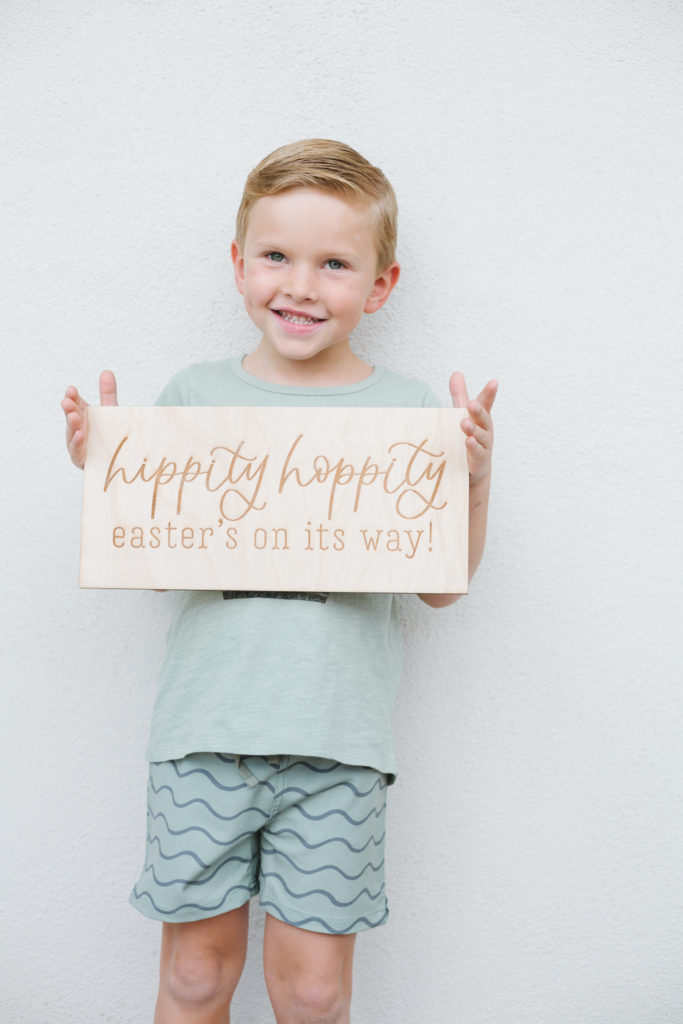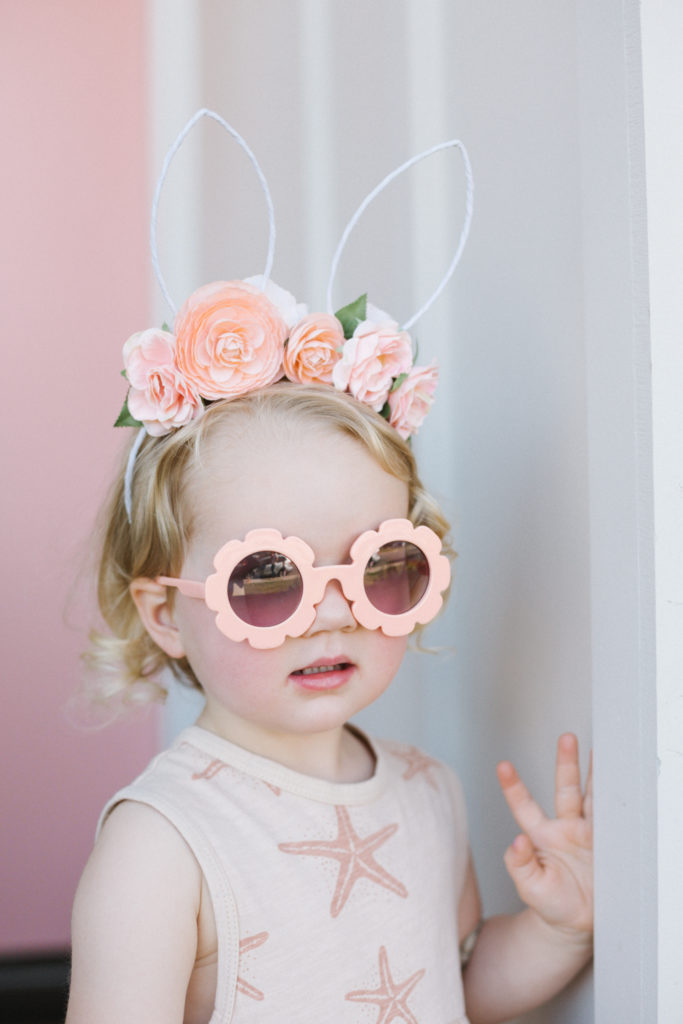 One of my favorite pieces Justina designed has to be the macrame canopy that we used as the egg hunting start point. The kiddos all got their Pottery Barn Kid's Easter baskets in the prettiest spot and were sent off on the hunt! Poppy Jack Shop also made the adorable bunny name tags, she is selling them in her shop so make sure you snatch one up!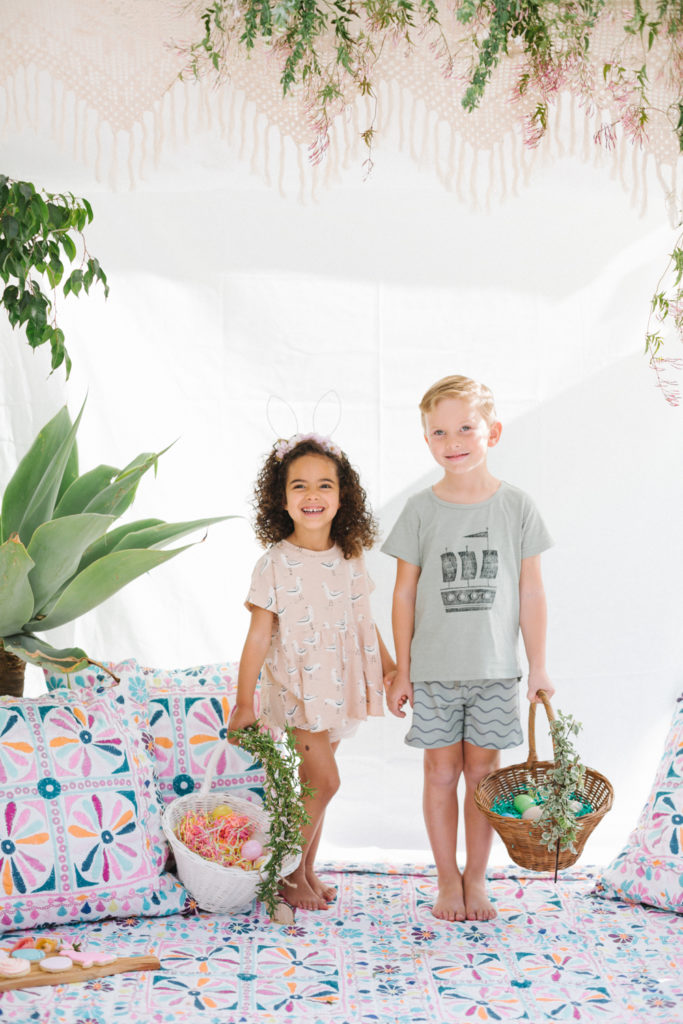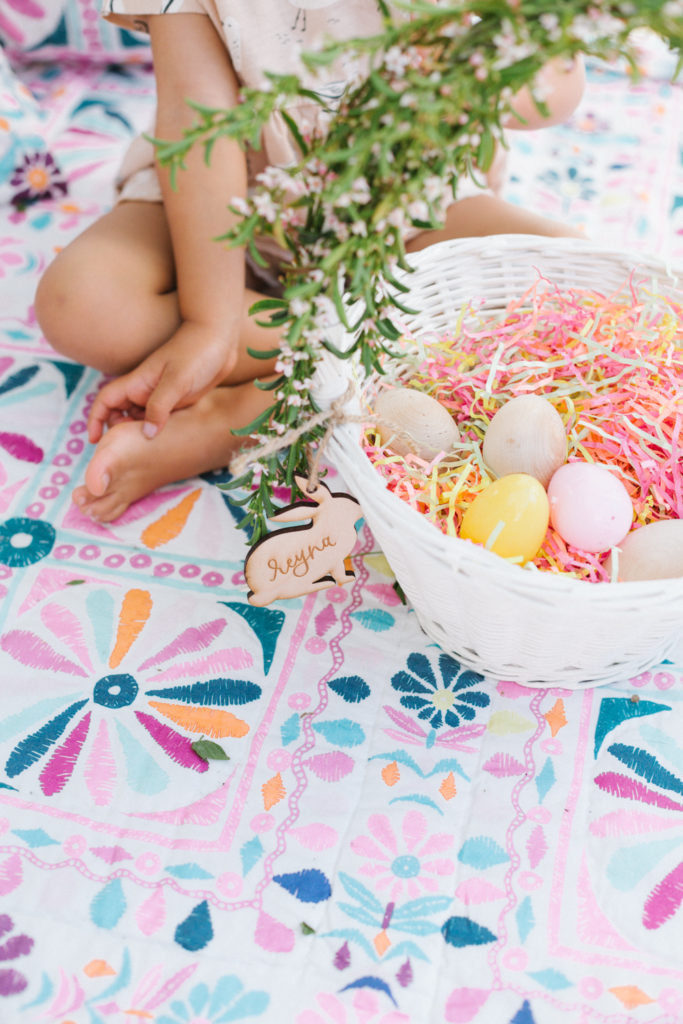 Look at this sibling love!!! So sweet!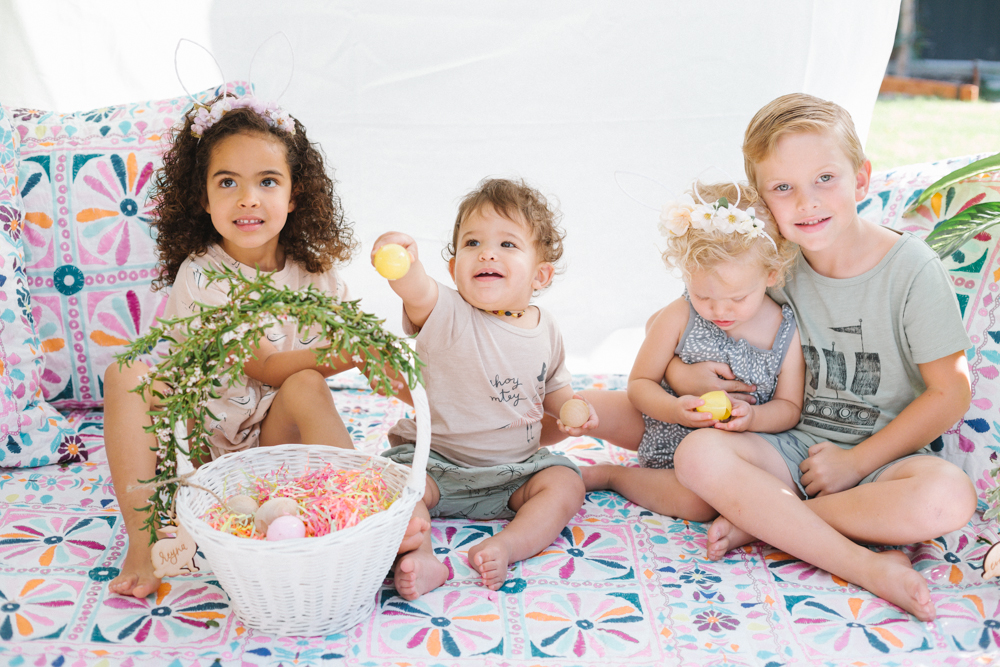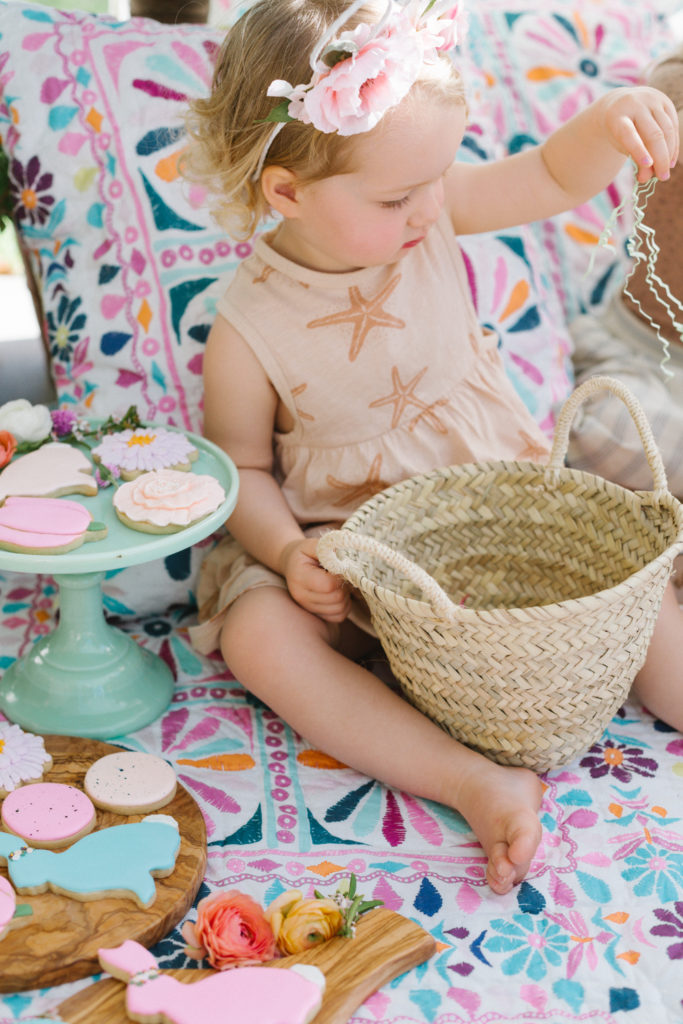 The last thing on the agenda was of course desserts! These are always the highlight, and the ones by Sweet Lemon Bakeshop didn't disappoint! They were as delicious as they were delightful. From cute bunnies to beautiful florals, these are the real deal! The kiddos loved them and couldn't get enough! All in all it was a great day to share with friends and everyone was full of happiness when they left. That's all I need at the end of the day – creativity leading to smiles!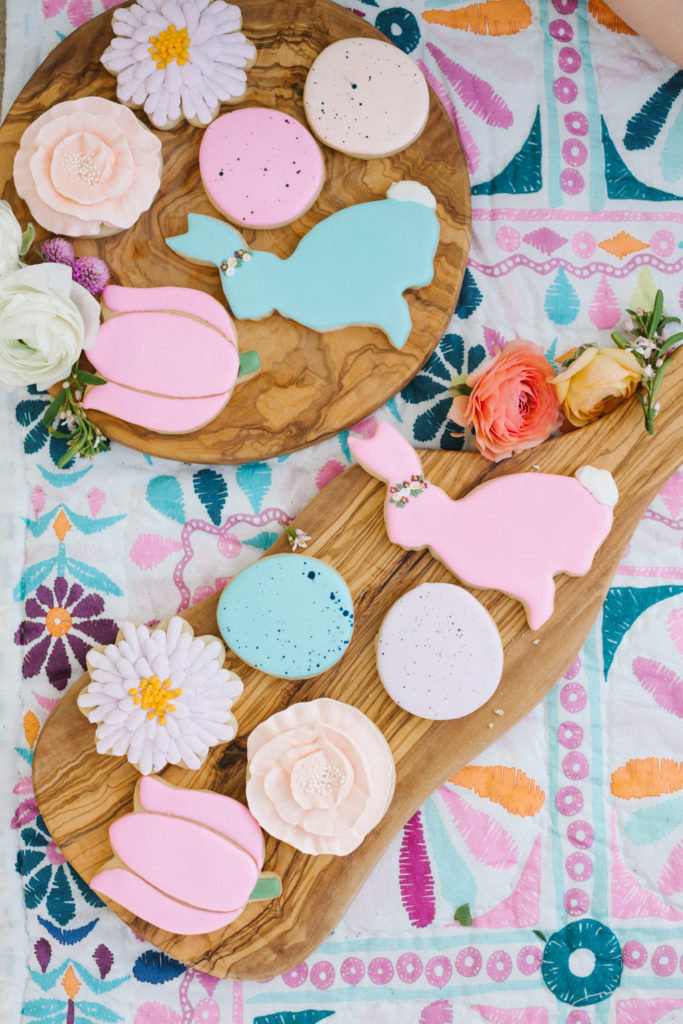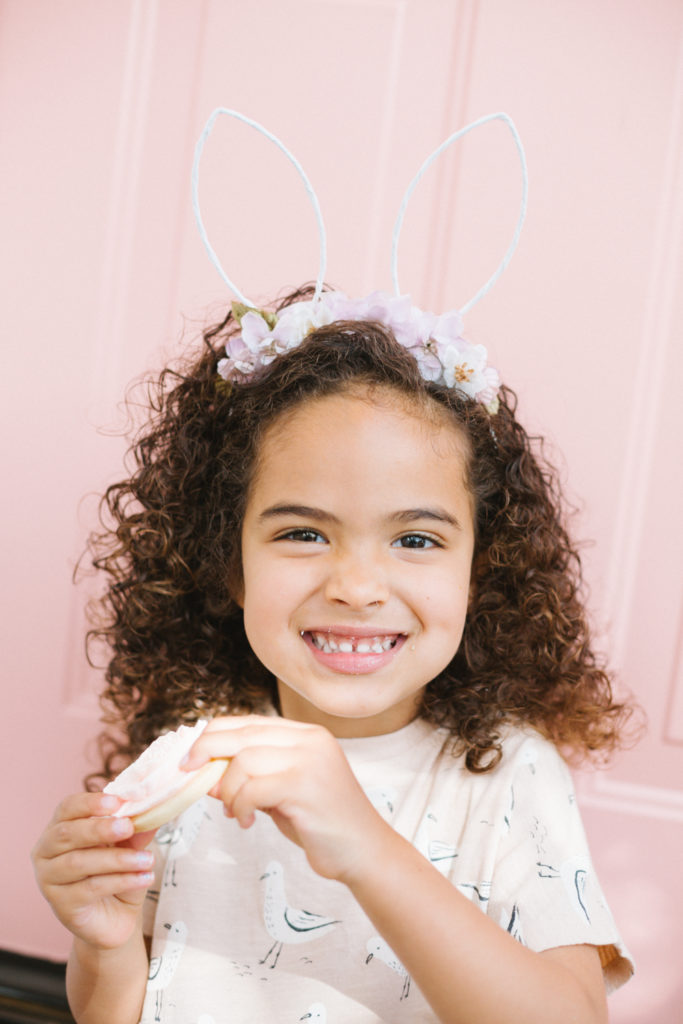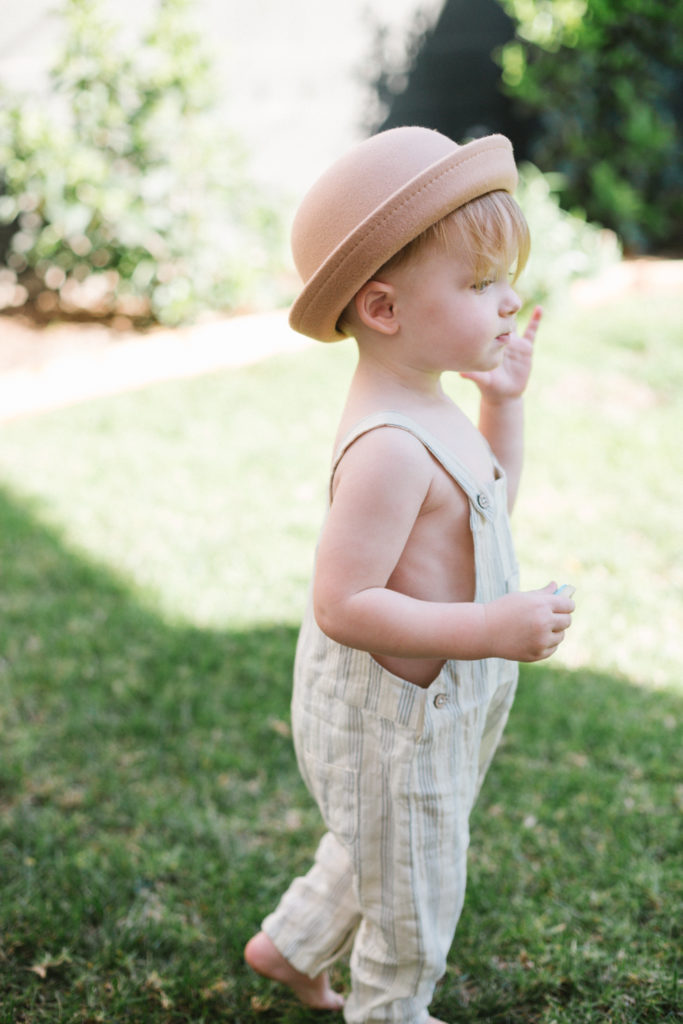 Cheers to all your little bunnies!!!
xx
Jacquelyn
Shop the post below!