---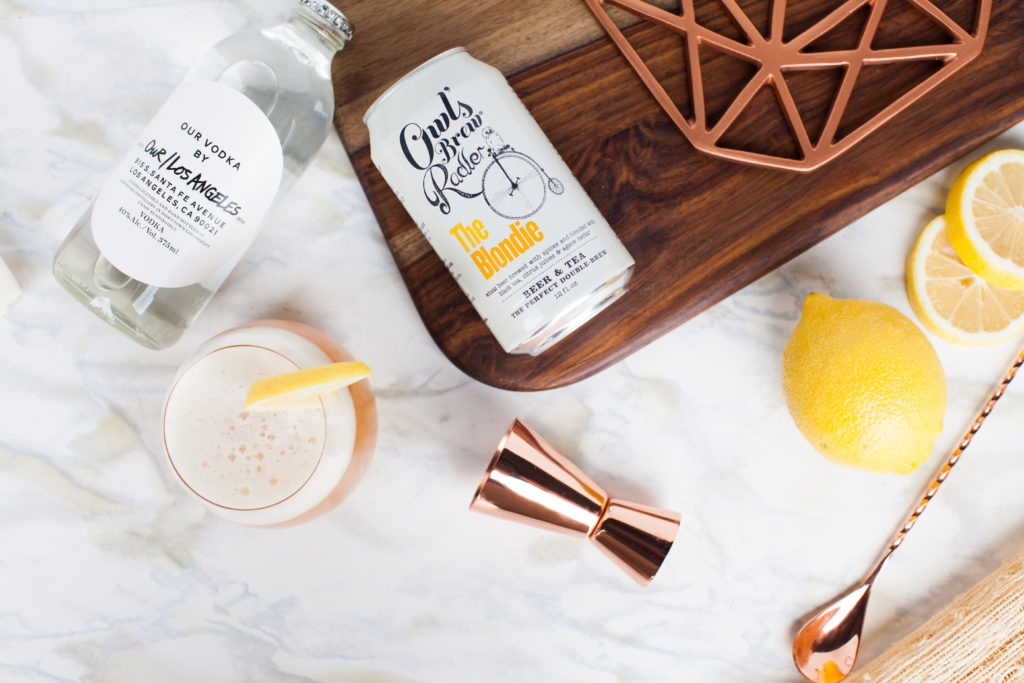 I don't know about you, but this week went by soooo slow! Maybe it's cause the hubby is gone, we are in full swing of back to school, and I have a sick one on hand but this Mama is so excited that it's Friday! Tonight it's all about relaxing, hanging with the little ones, and treating myself to a cocktail. With Fall officially here, I like to enjoy a beer cocktail every once in a while. I'm a big wino, but fall just screams beer to me. Maybe cause it's the start of football season? Especially with my recent date with the hubby beer tasting, a beer cocktail is what I'm craving today!
I recently discovered Owl's Brews Radler, and they are officially in my Fall cocktail routine. Not only is their packaging on point, but their beer and tea are real ingredients and none of that processed and concentrated crap you see. Yes, beer and tea all in one drink! Check it out tea lovers, this is so meant for you. Sticking with my blondie fam, I'm loving The Blondie, its a wheat beer paired with organic English breakfast, lemon peel, lemon and lime juice. Oh, and two hot babes are behind this beer company which I love!
Simple. Yummy. Pretty.
Photos by Foxes and Wolves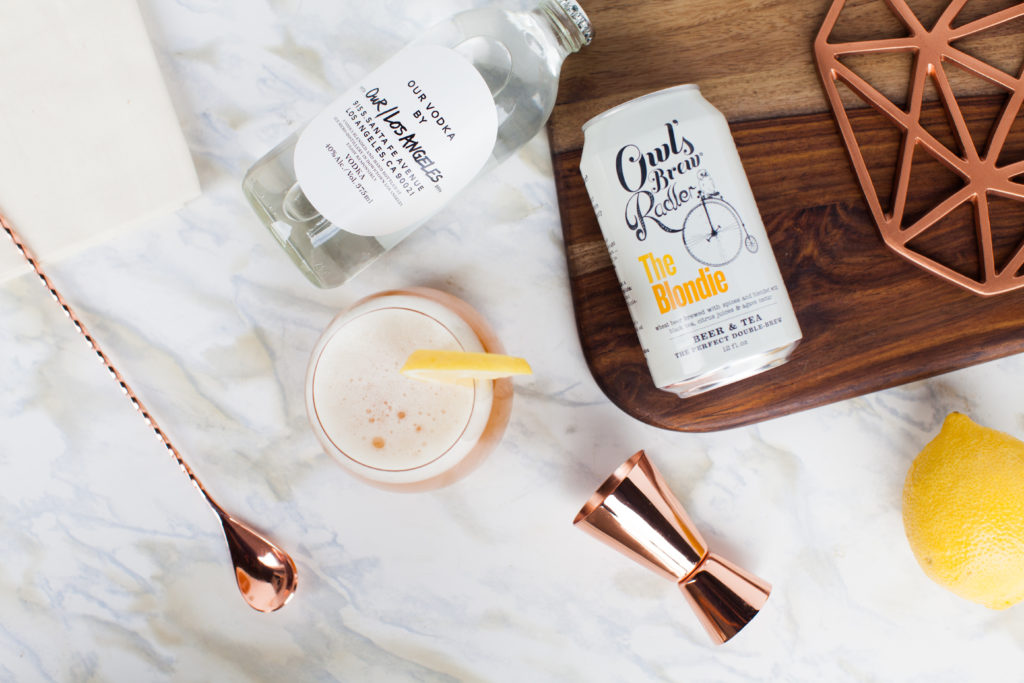 THE DALY'S ALE
I N G R E D I E N T S
12 oz. The Blondie Radler
2 oz. Vodka
D I R E C T I O N S
Combine ingredients in a stemless wine glass and gently stir.
Garnish with a lemon wheel.
It doesn't get more simple than that.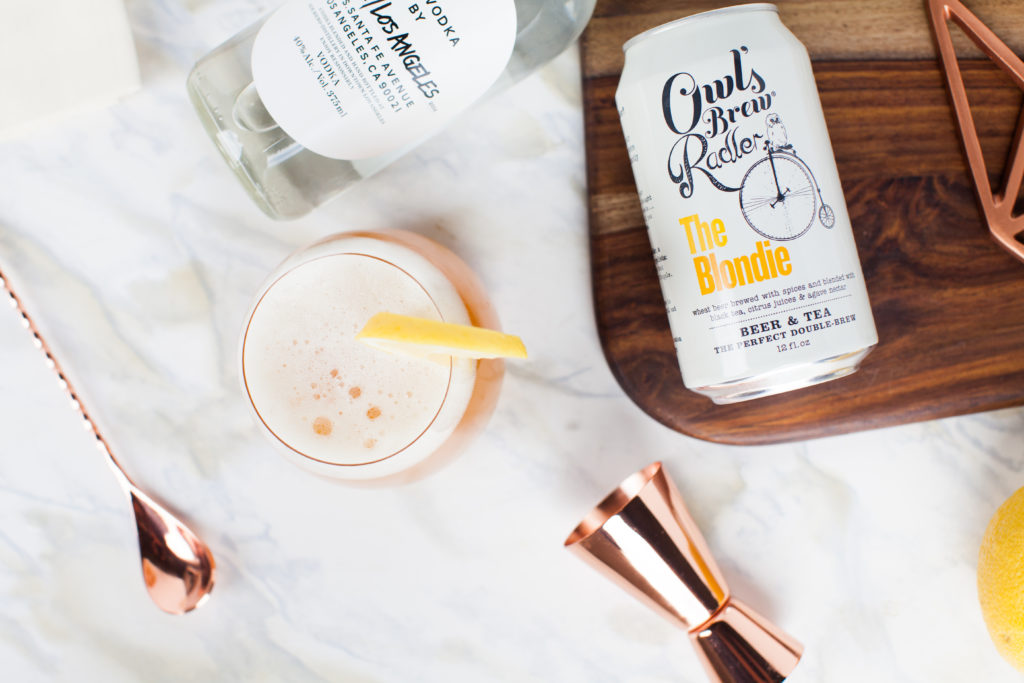 Happy Friday!
xx
Abby
SaveSave
SaveSave
SaveSaveSaveSave