Fall is here and the weather is even acting like it! Today marks the first day of Fall, so you better believe we have our Fall to do list ready for ya! I've already started saying goodbye to Summer and getting ready for all of the Fall festivities. From pumpkins, to wine, to sweaters and everything in between. Follow along as we check off our Fall to do list and share it with you! You can follow us here by signing up for our posts and on our Instagram.
Now, today is also my 5 year wedding anniversary, so excuse me while we celebrate!!
Gorgeous Graphics by our Girl Meghann Miniello.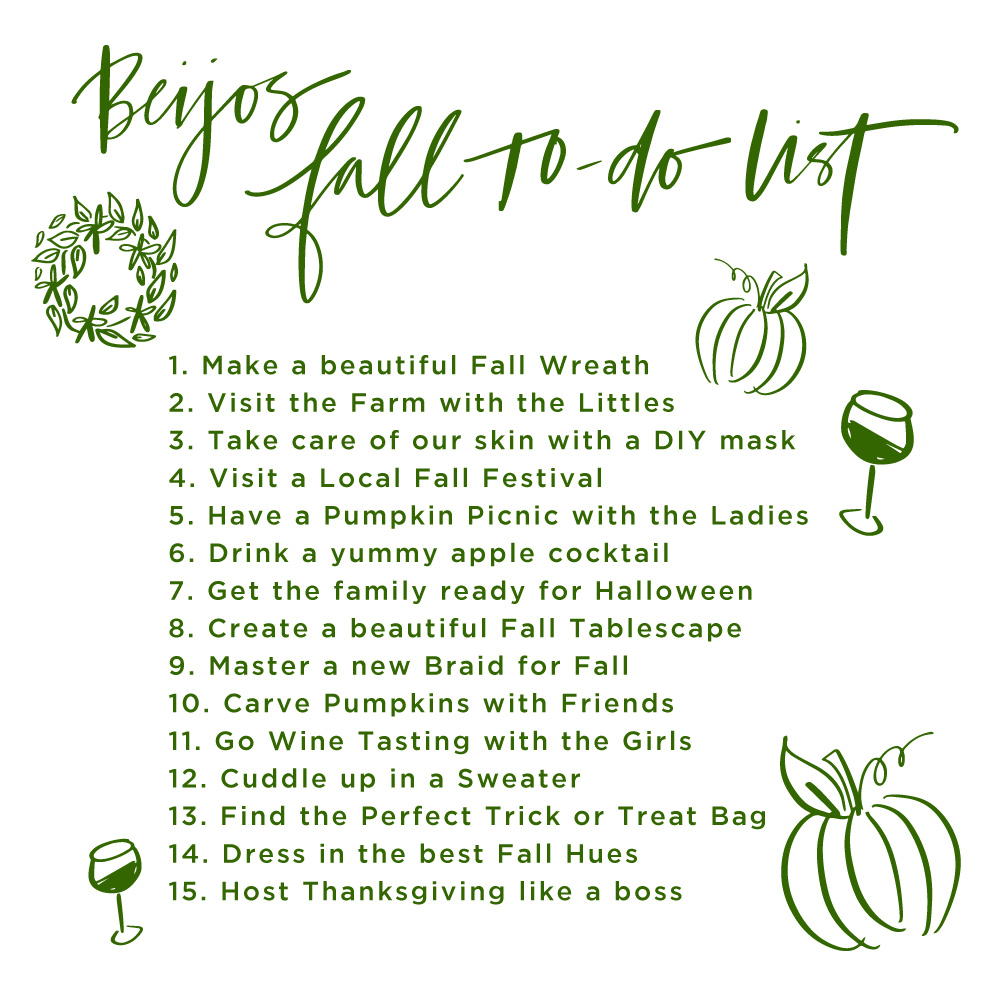 Xx
Jacquelyn