It's time my friends! Time for all of the Halloween fun! I couldn't be more excited for Halloween, it's one of my favorites! And now that we are in mid September it's time to get out all that decor. TBH I was ready a month ago, but my husband wasn't… My favorite place for all things Halloween is always Pottery Barn Kids. They not only have the cutest costumes and treat bags but also the best decor for your front door and tabletop to feel festive. I threw the cutest Halloween party at my house to kick off the season for a few of our little friends. Check out all the fun below!! Photos by my talented friend Alison Bernier.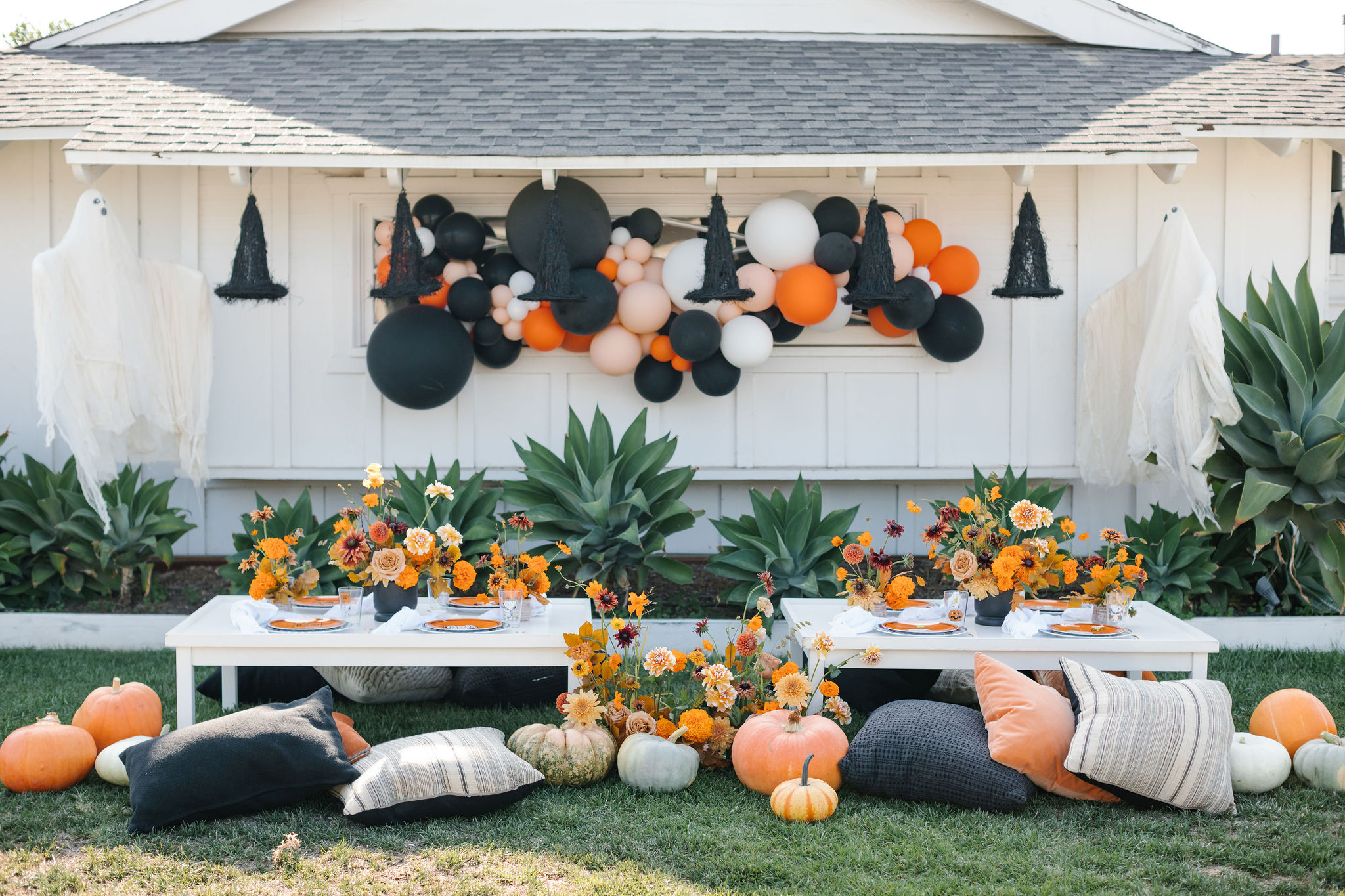 We started the party in my front yard with Pottery Barn Kid's low Carolina tables decked out in all the Halloween goodness! With their adorable Snoopy Halloween plates matched with black and white gingham chargers. I had the sweetest Halloween colored balloons by The Pop Shop added a great backdrop to the amazing hanging witch hats from PBK. Of course we added gorgeous blooms by Earth & Grace and the pillows for cushy seating are from Sweet Salvage Rentals.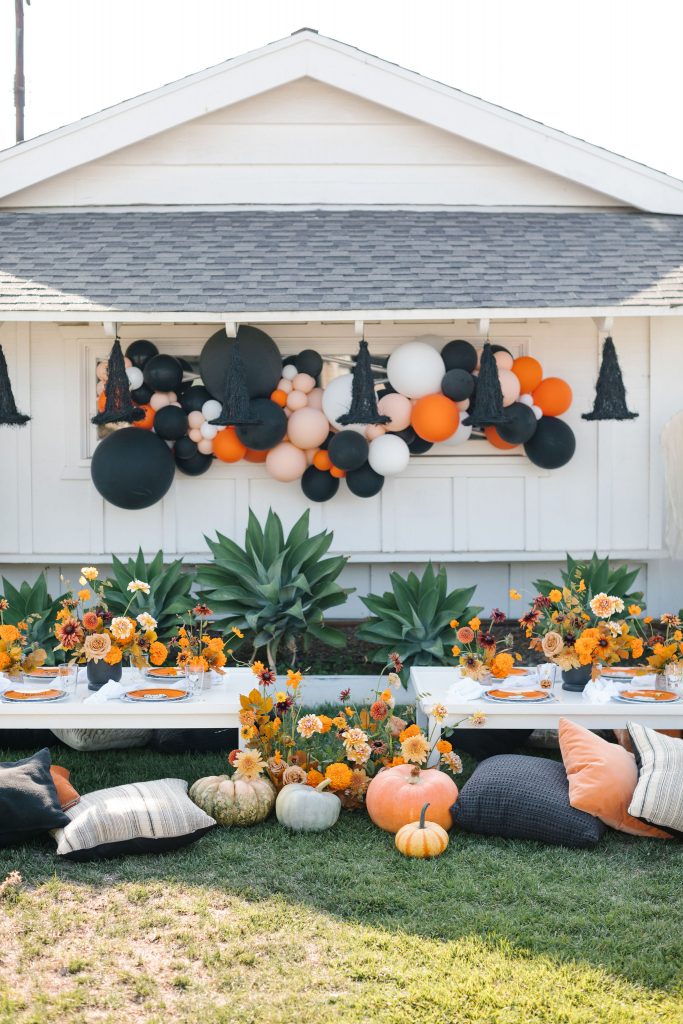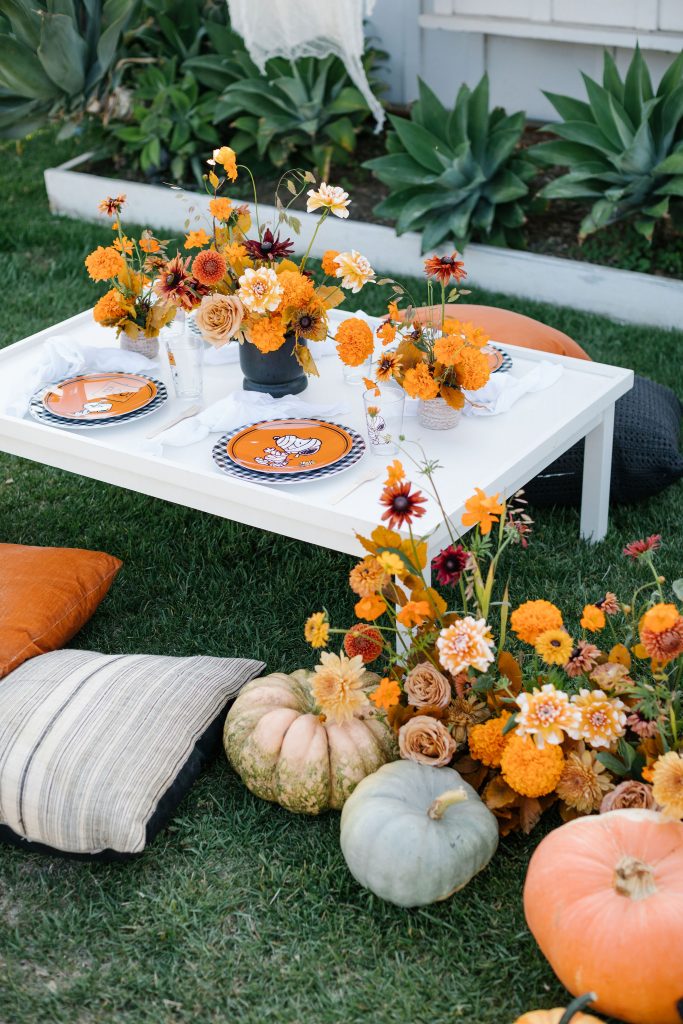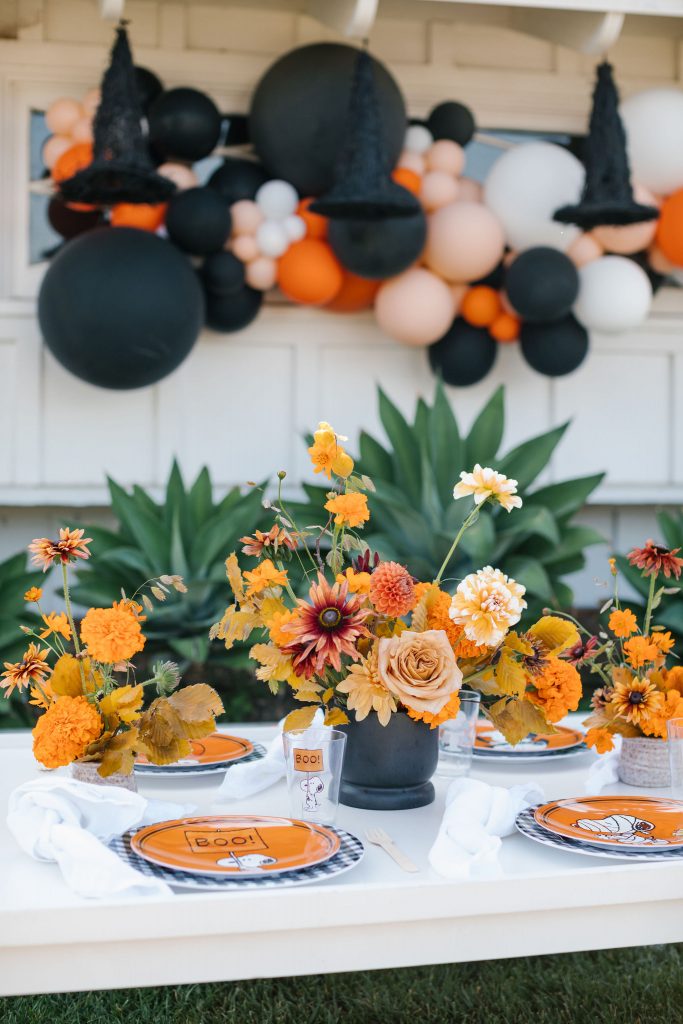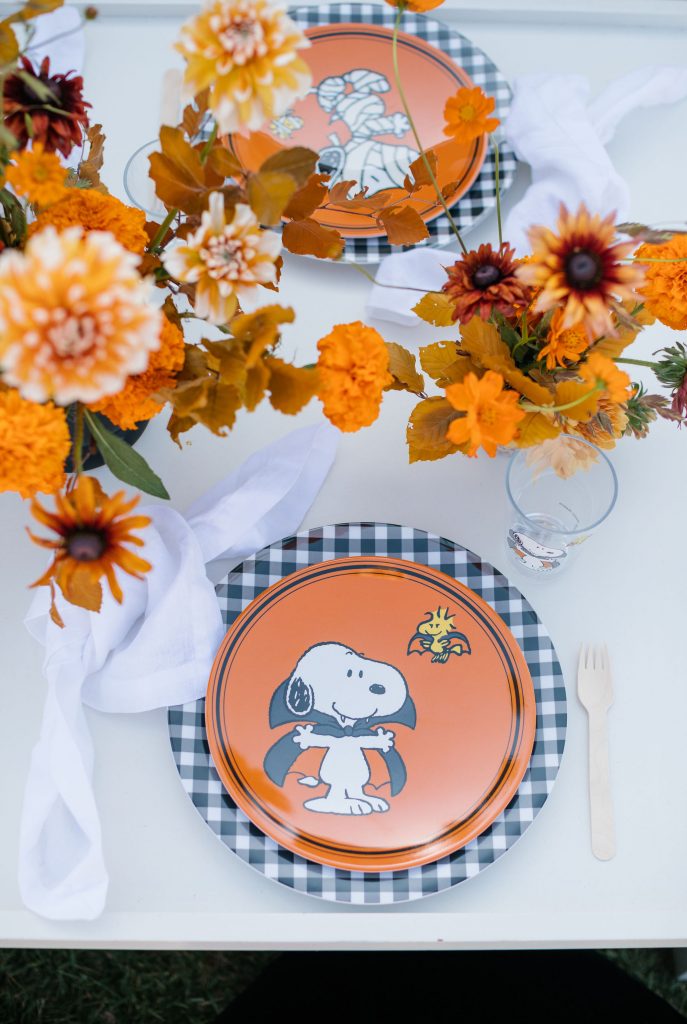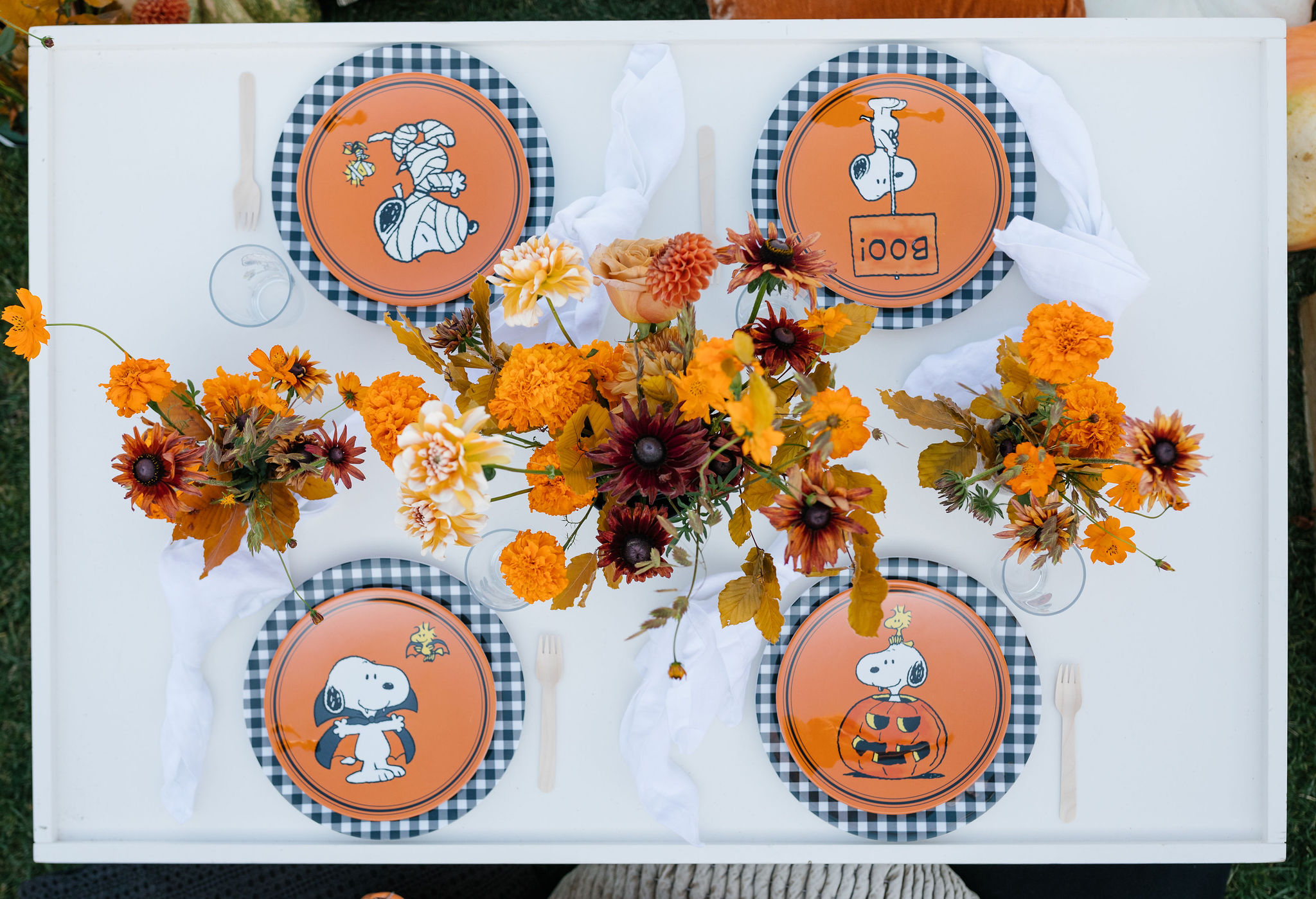 Those Halloween Snoopys are oh so cute! Love the matching cups as well!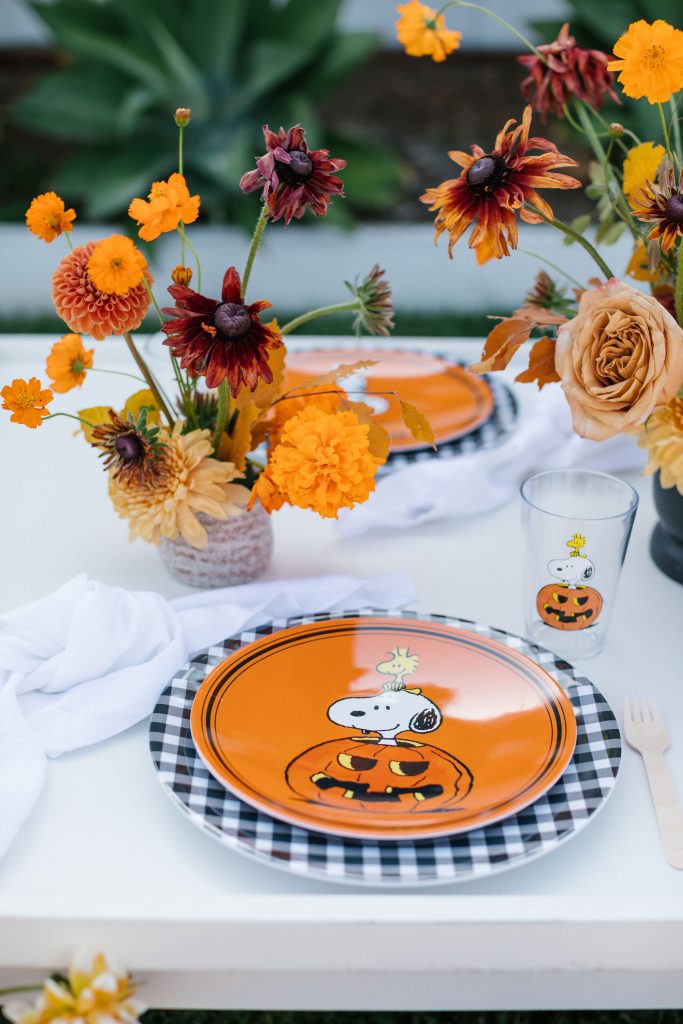 I always love Fall flowers! The best colors!!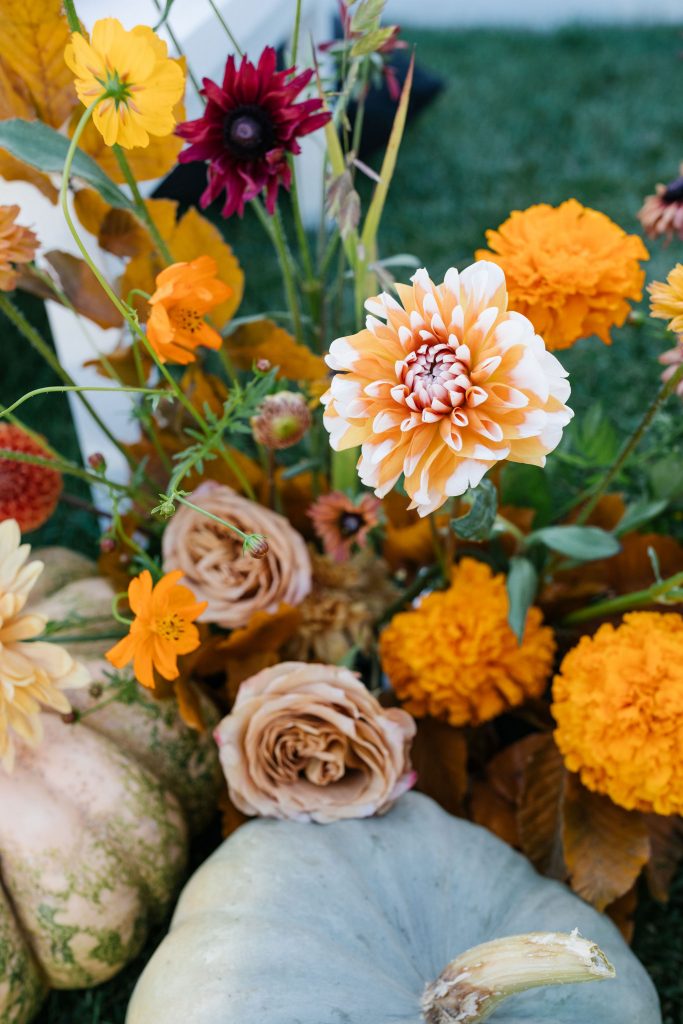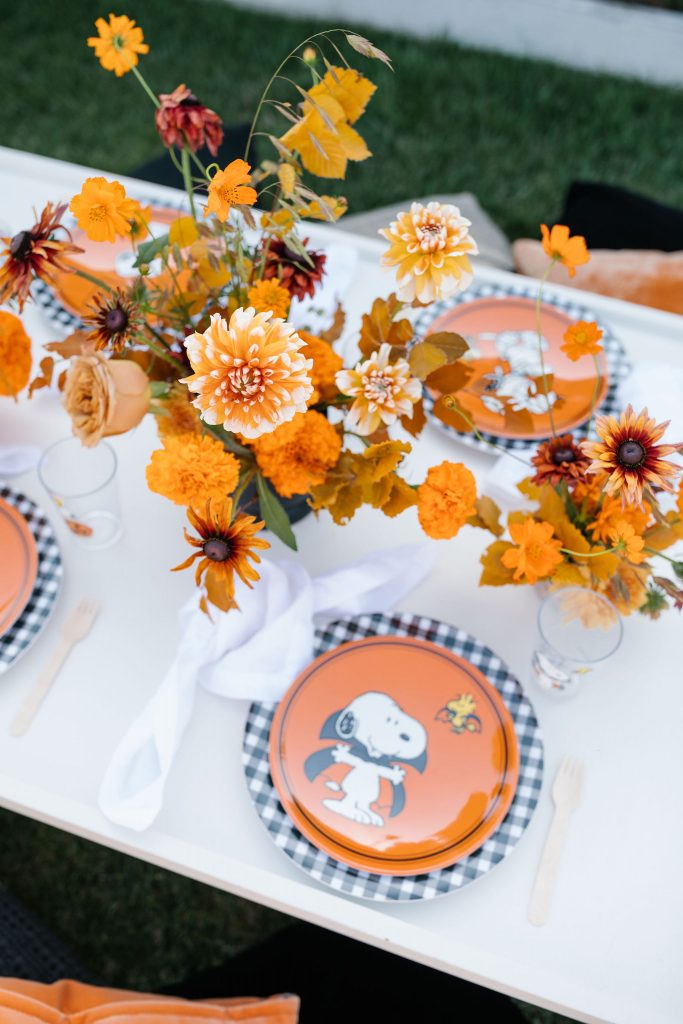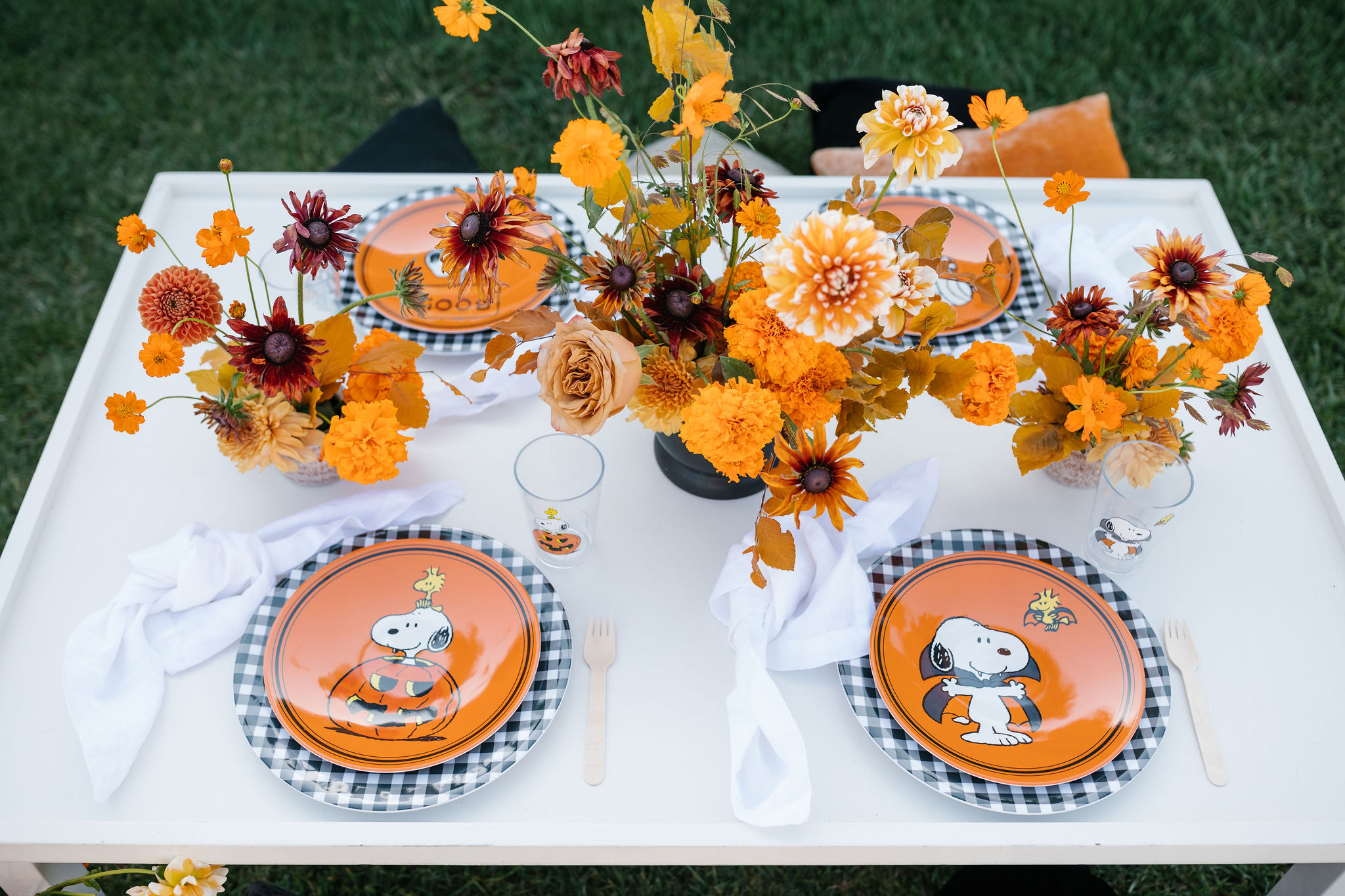 Such an adorable scene!! But guess what… There's more!!!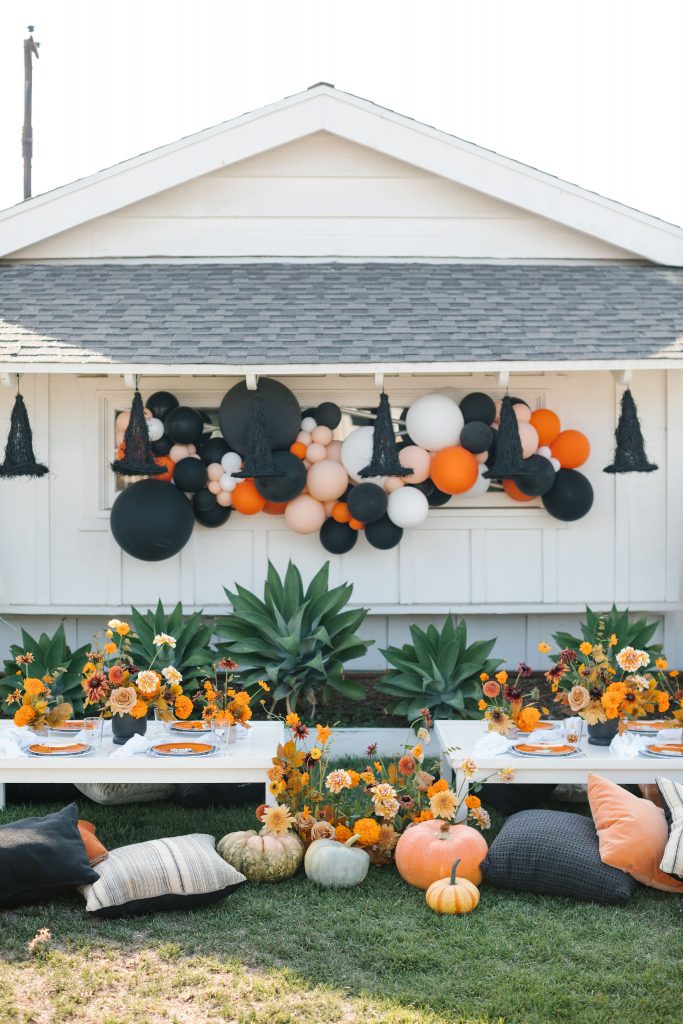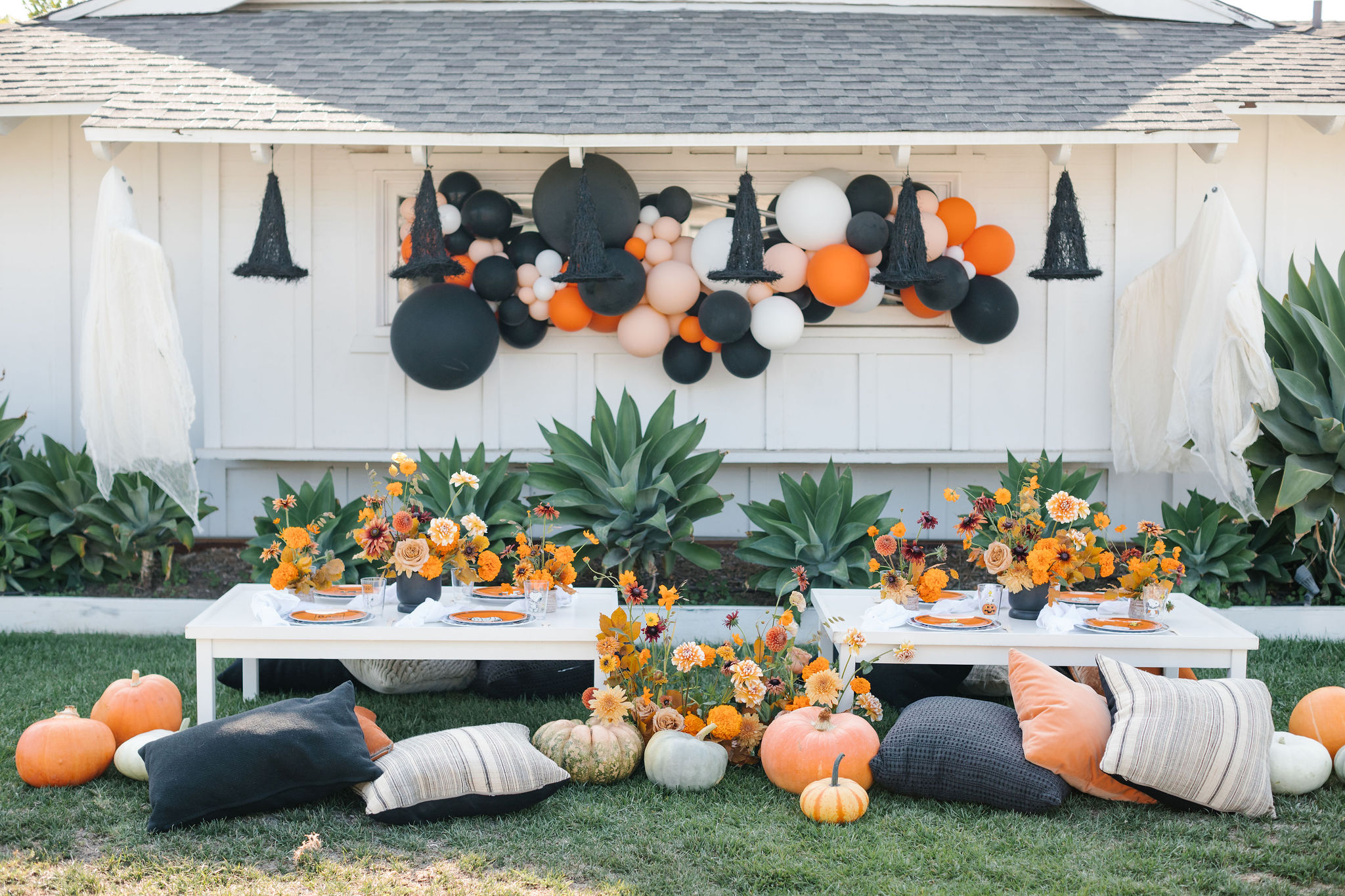 We added in desserts by Sugar From the Heart Bake Shop! Yes, that witch's hat is a cake!!! Can you believe it?! So amazing, right? We also had delicious brownies and adorable cookies. So much yummy and so much cuteness…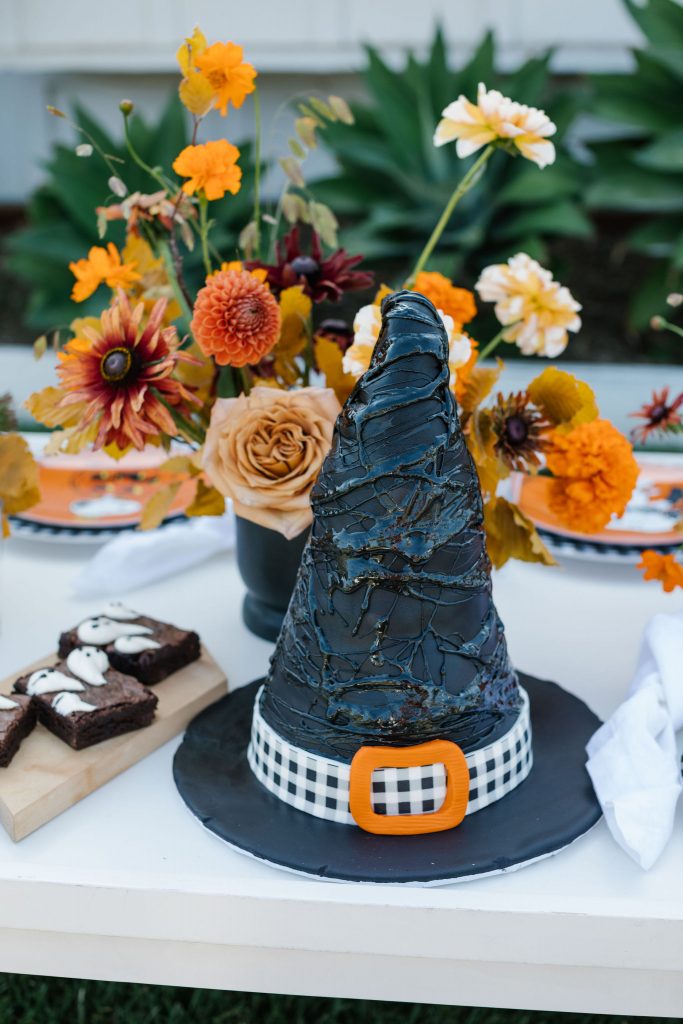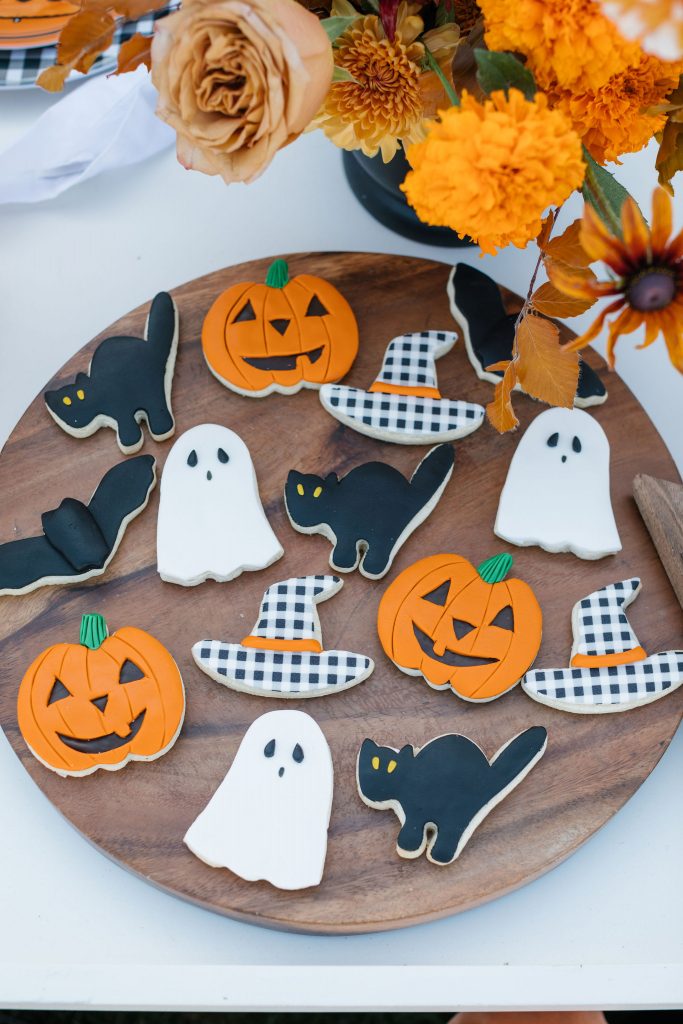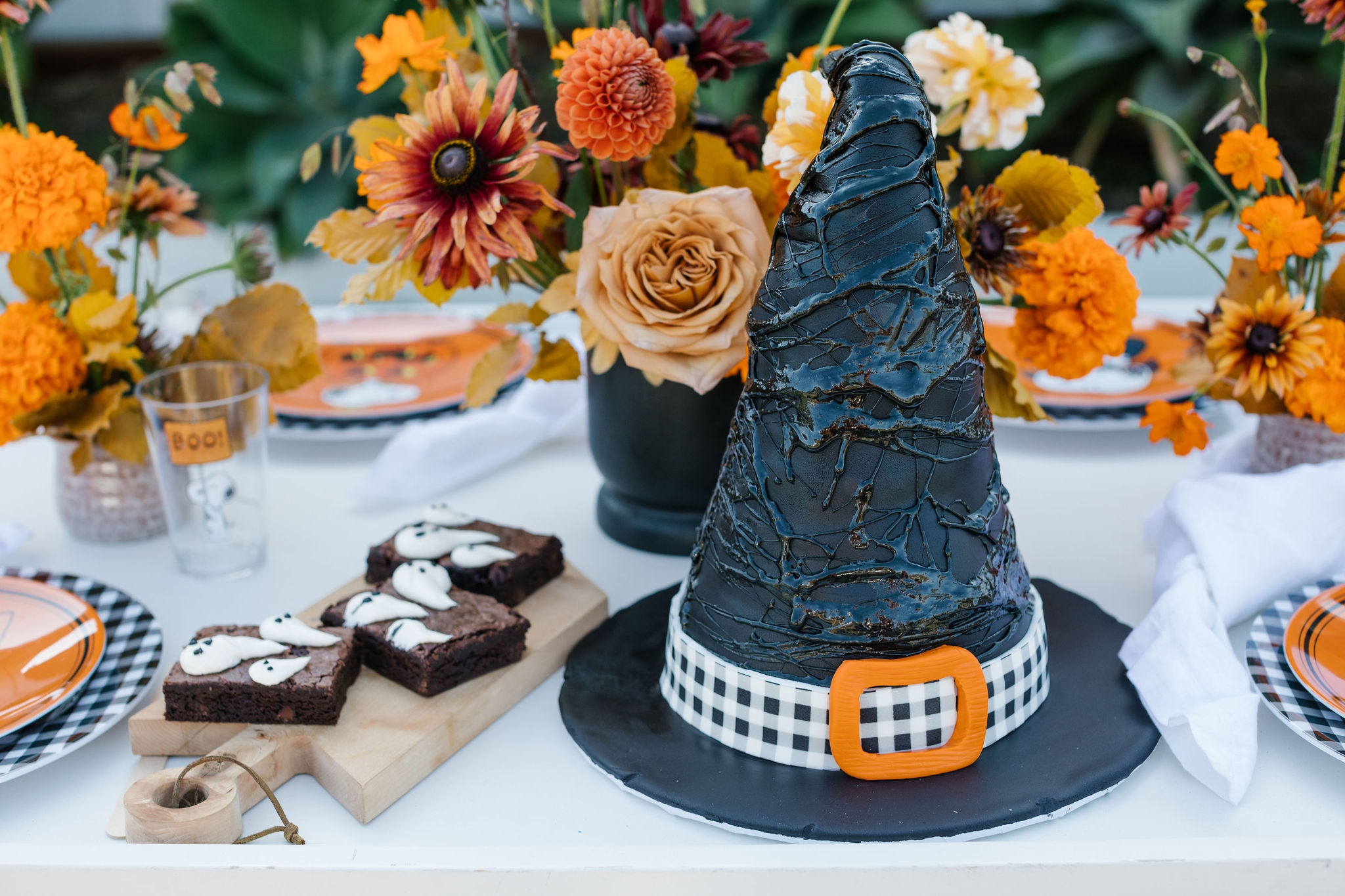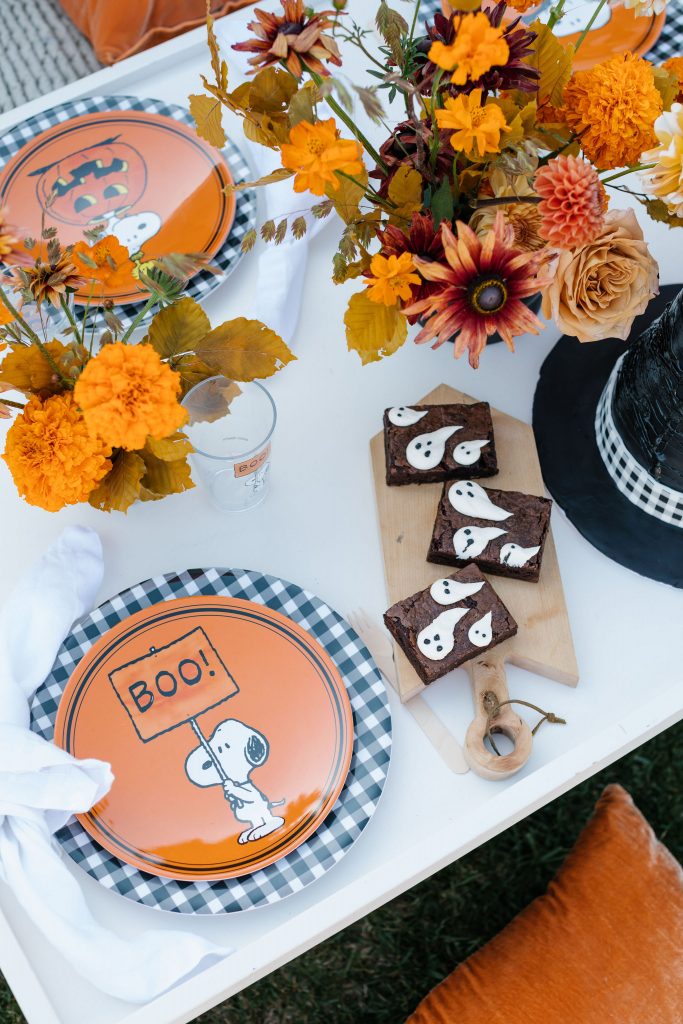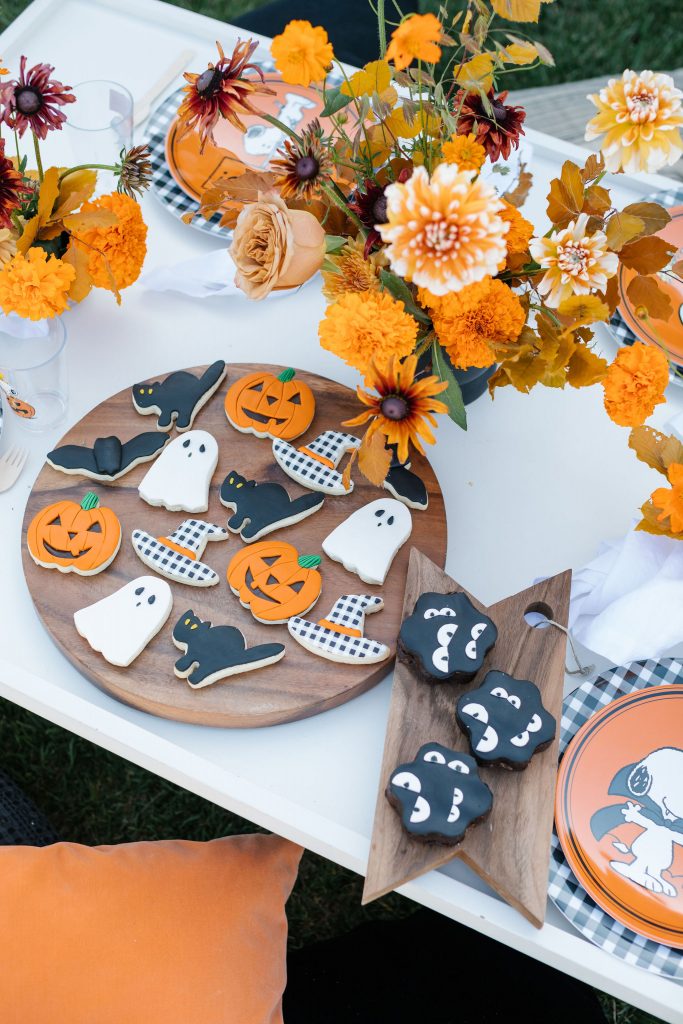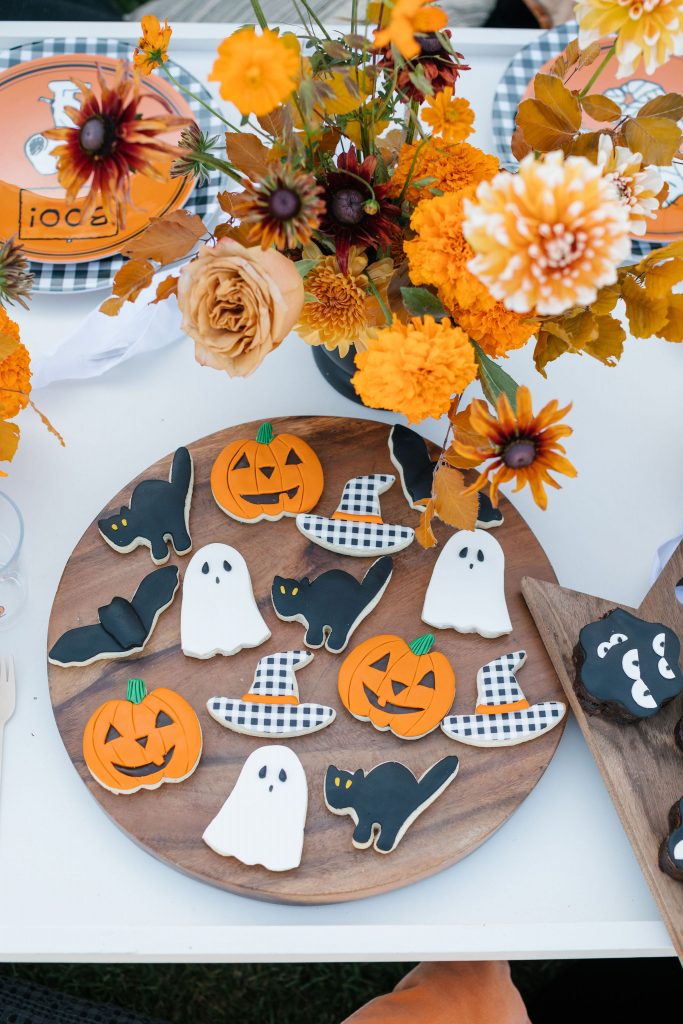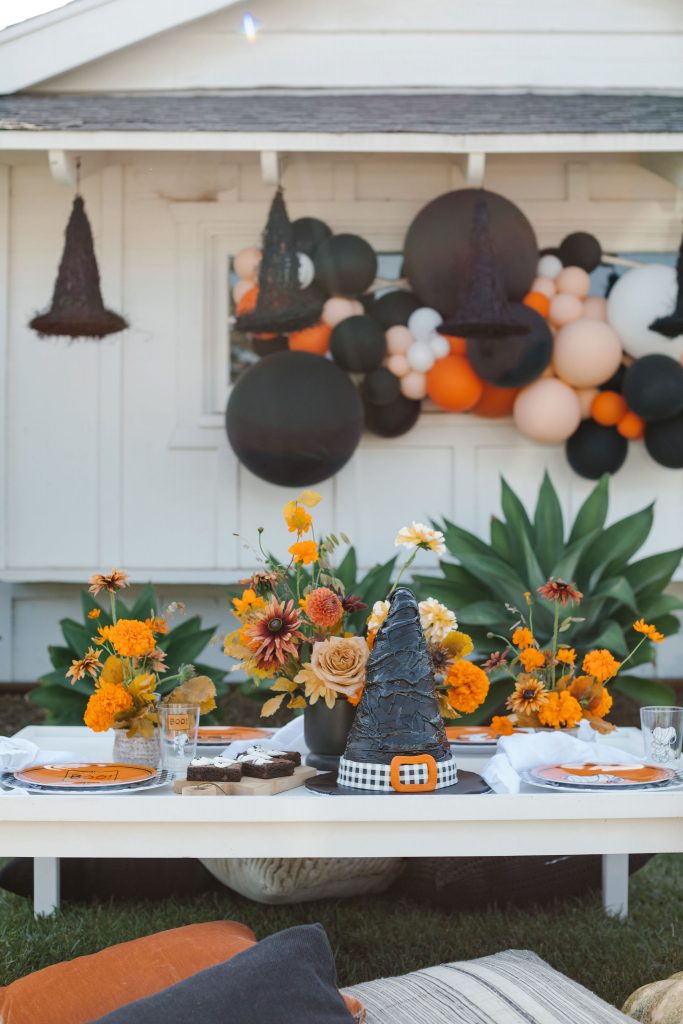 I still can't get over this cake! So darn impressive, definitely a show stopper!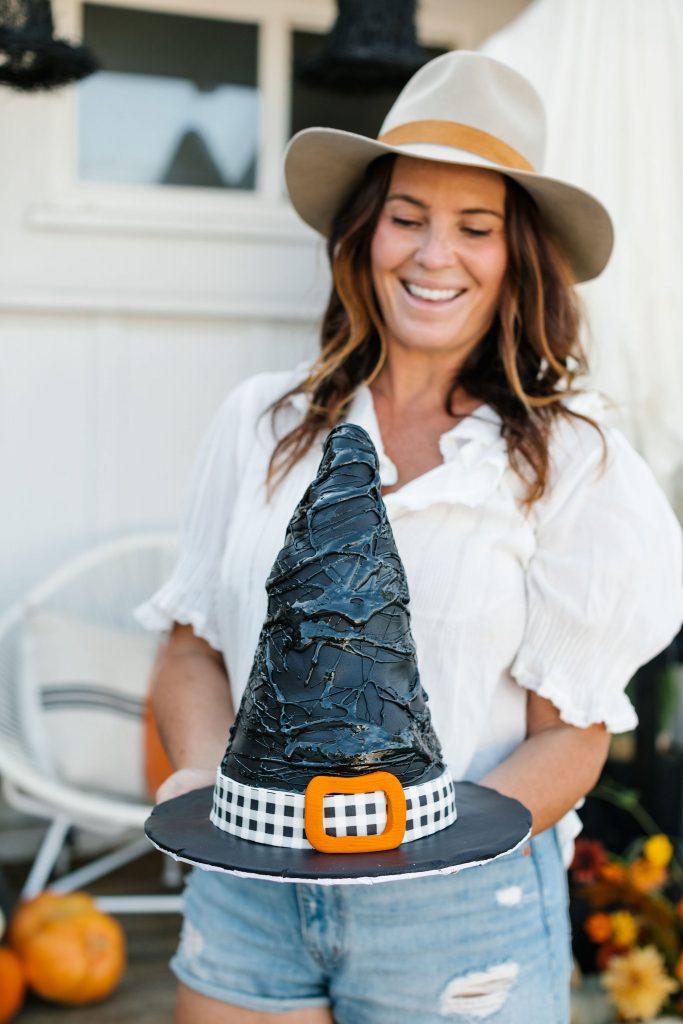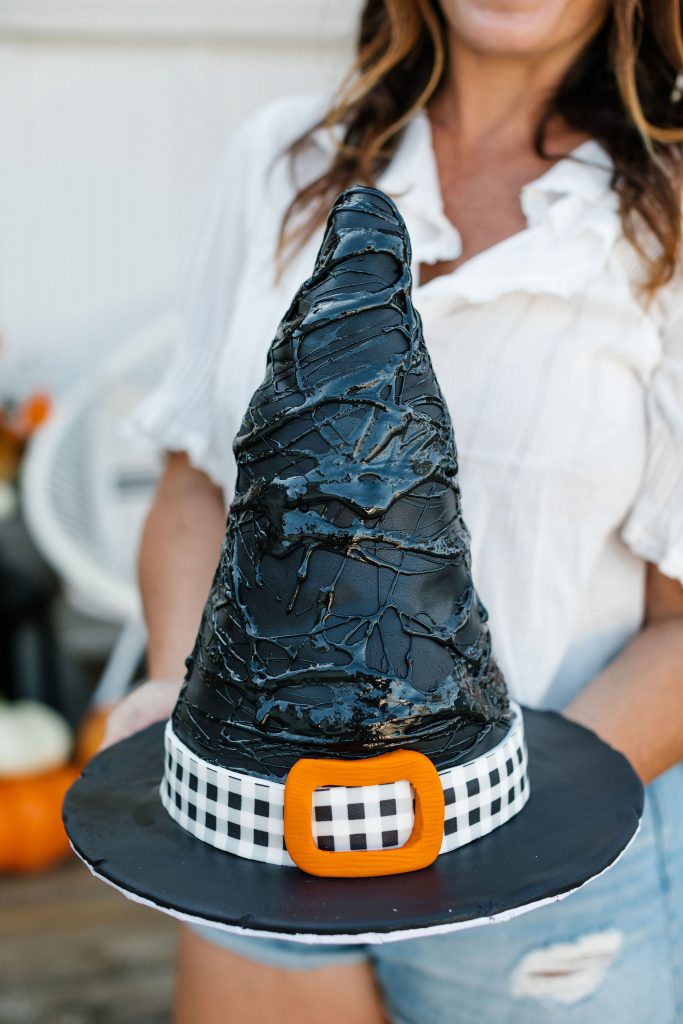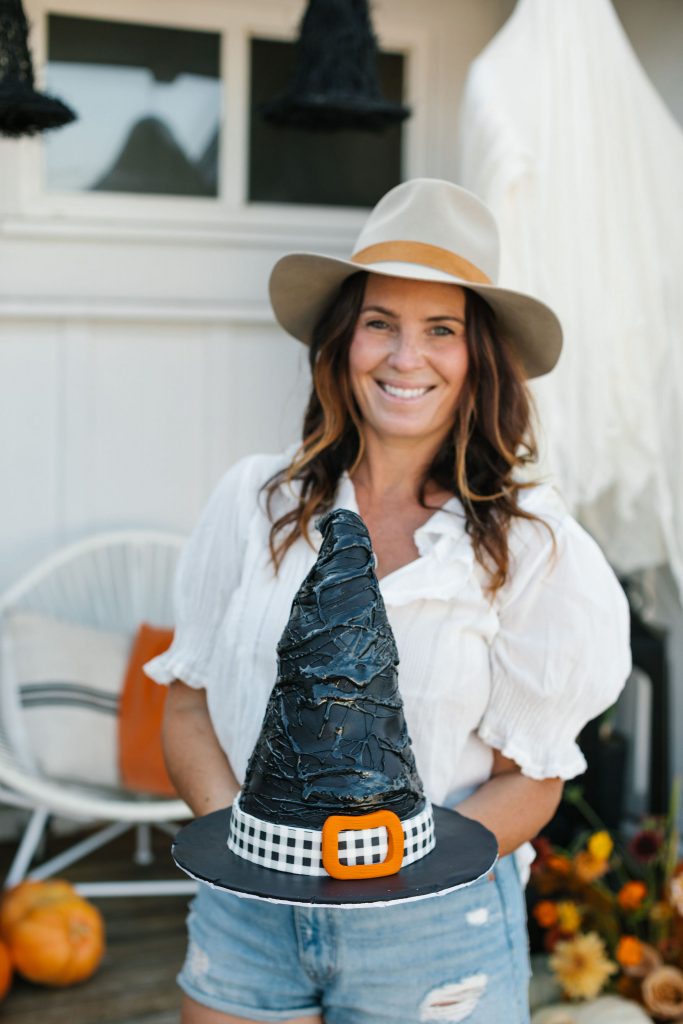 My front porch needed it's own Halloween moment! So we went all out… More amazing witch hats, hanging ghosts, lanterns, lots of pumpkins – real and decor pieces from PBK, an adorable celestial wreath and a custom sign that greets guests. I think my favorite are the amazing black grapevine pumpkins!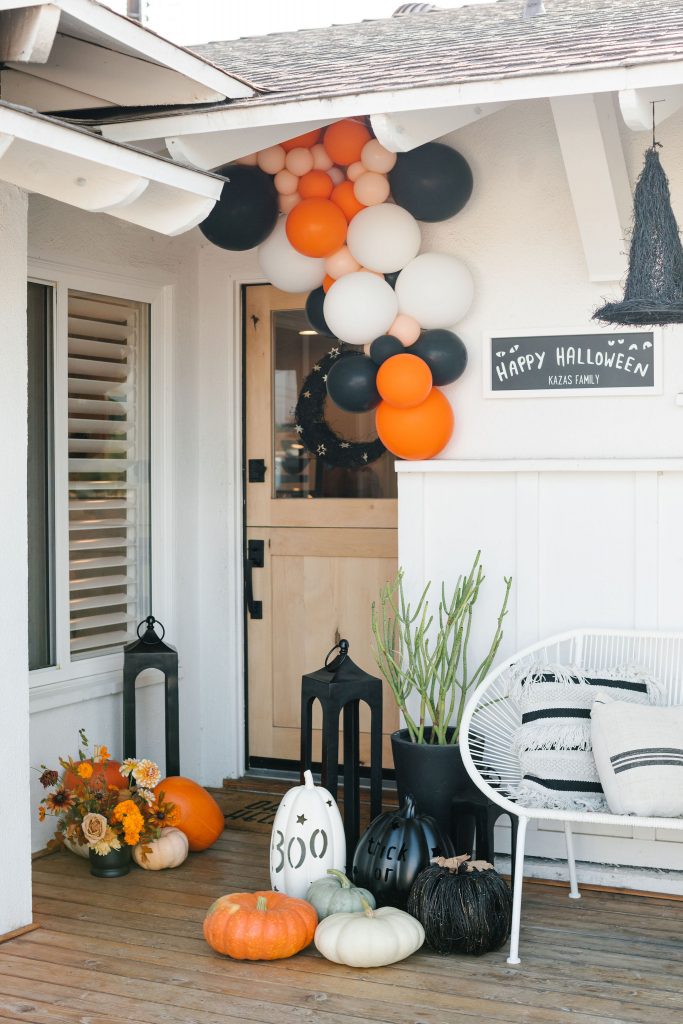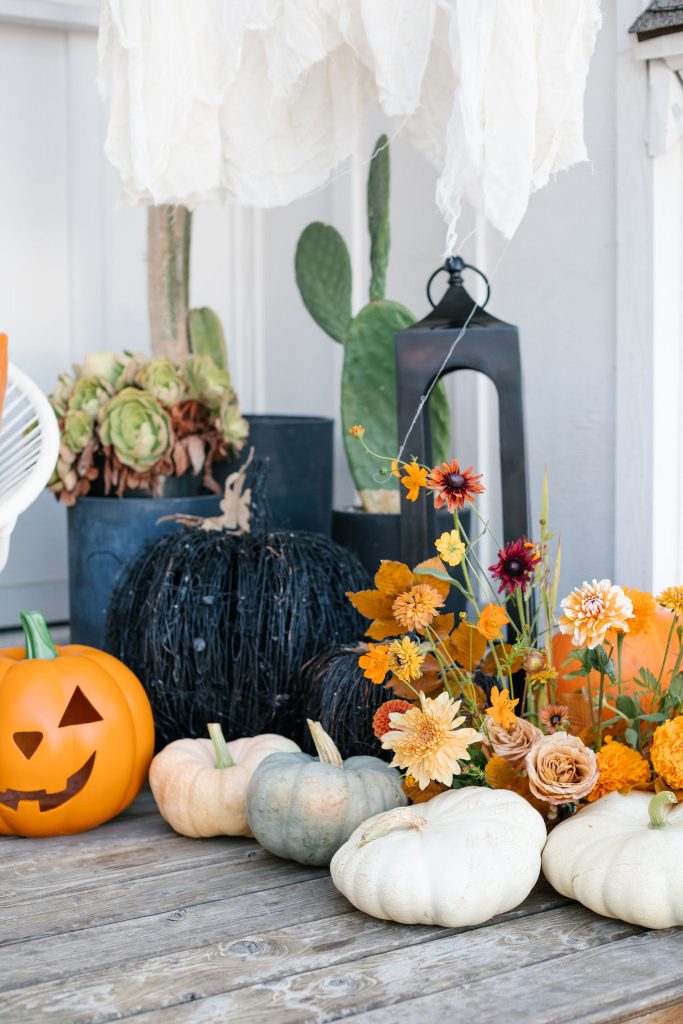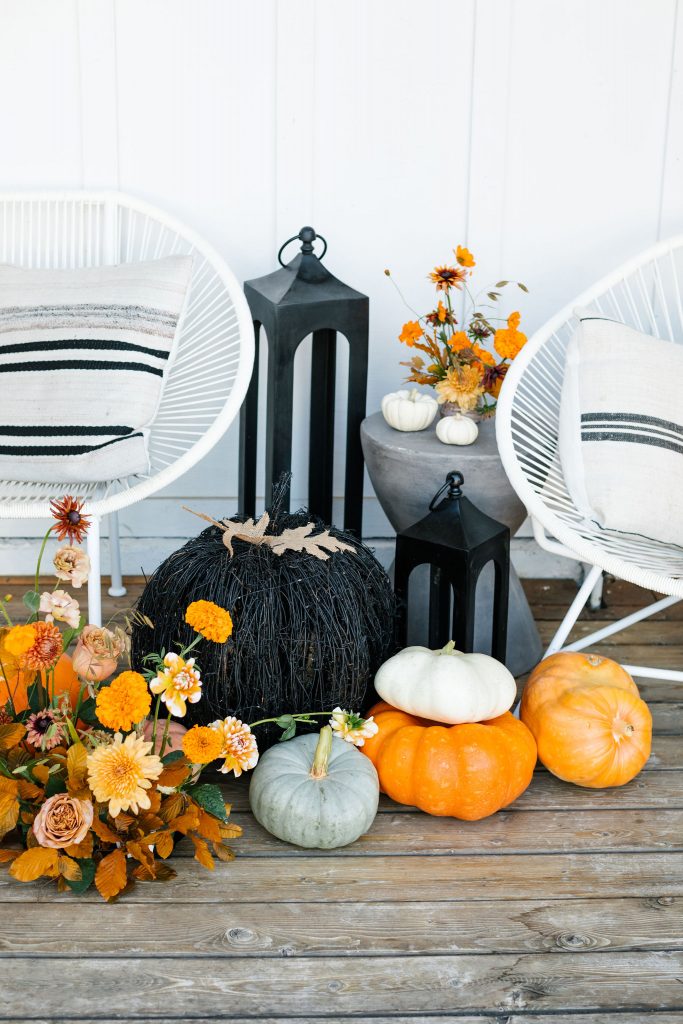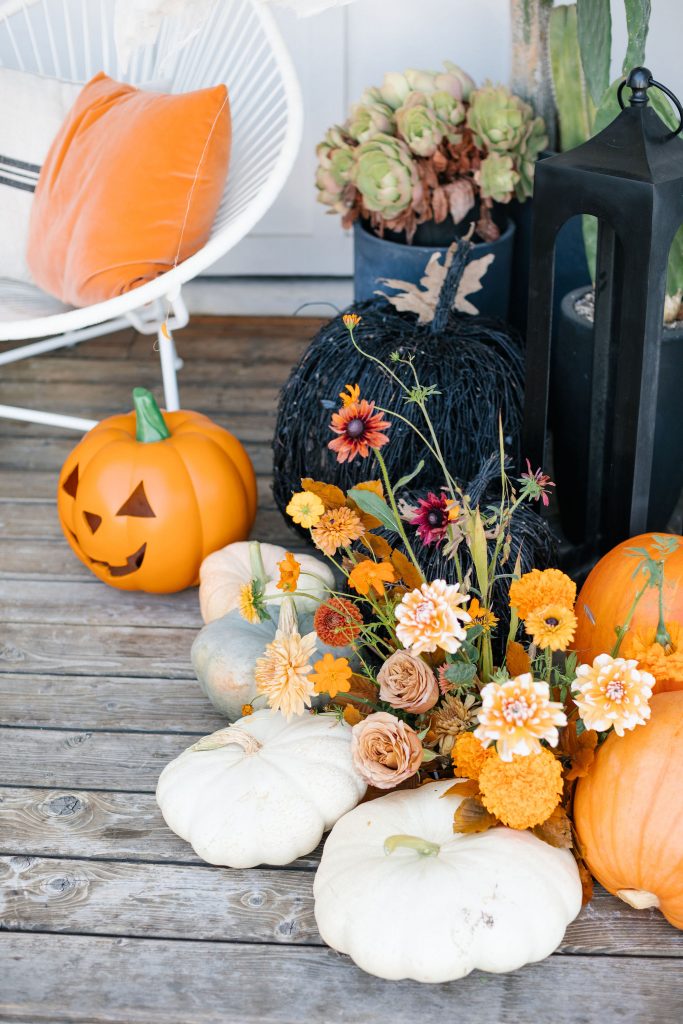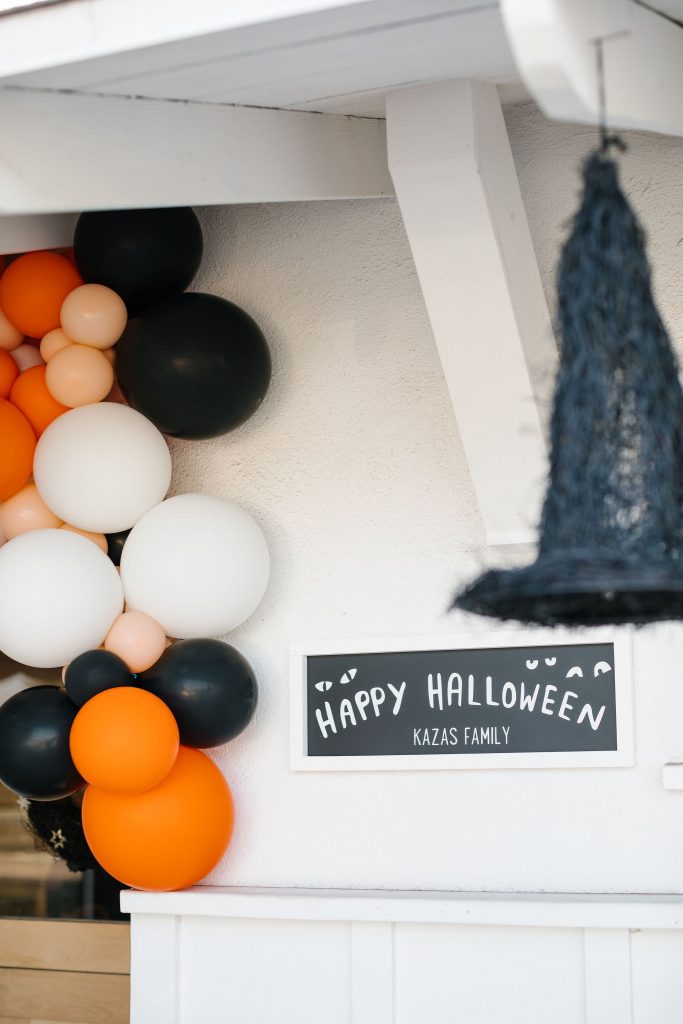 Halloween porch perfection!!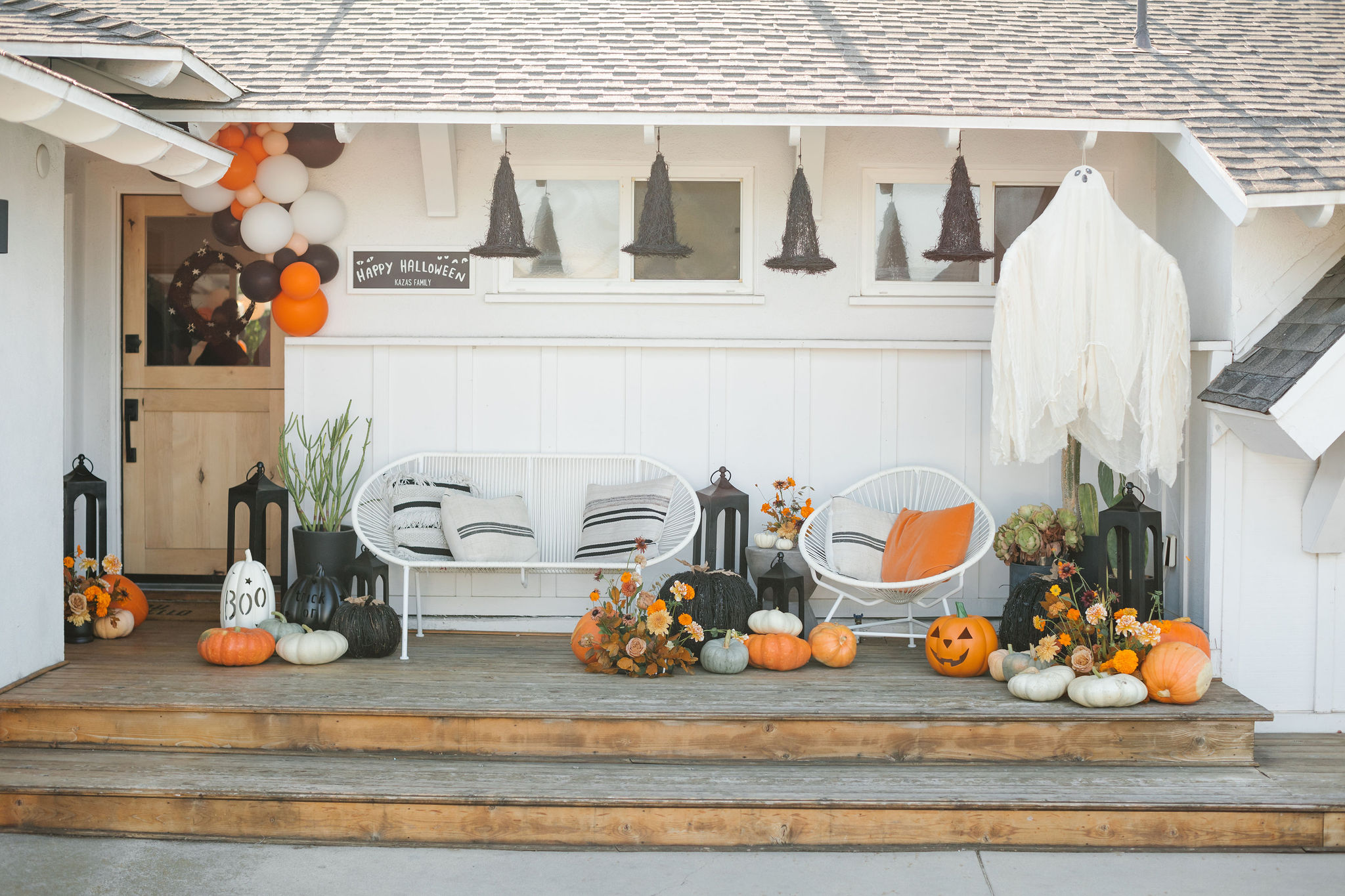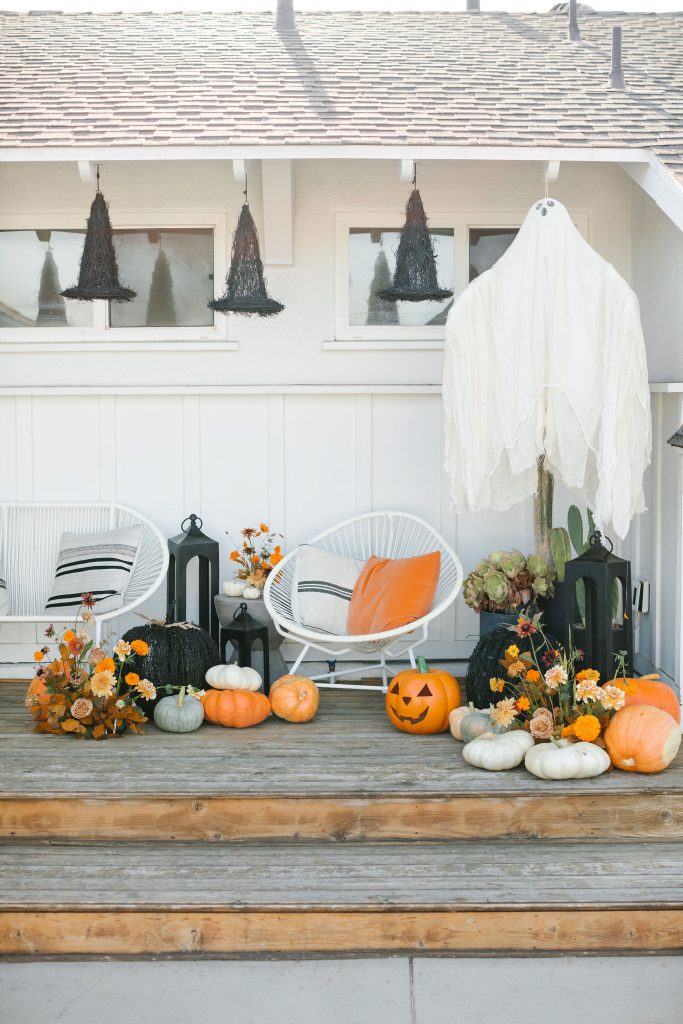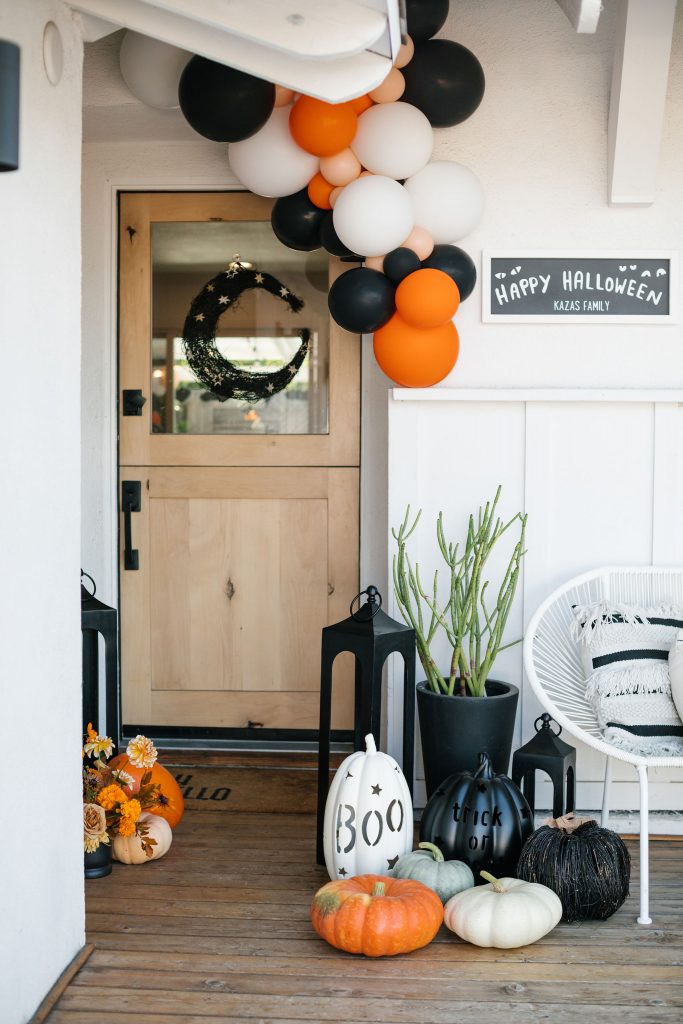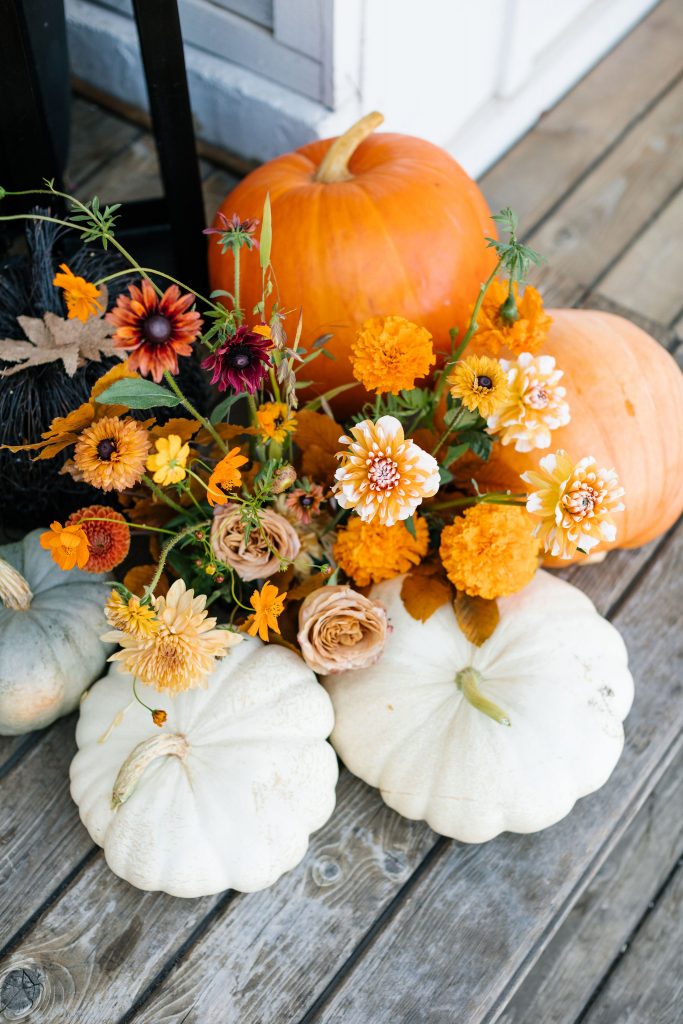 Then I got these little goobers in a photo together! Cousins aged 8 to 6 months in the coziest glow in the dark pumpkin jammies from Pottery Barn Kids. After a few family snaps we got to the party, but first… This cuteness…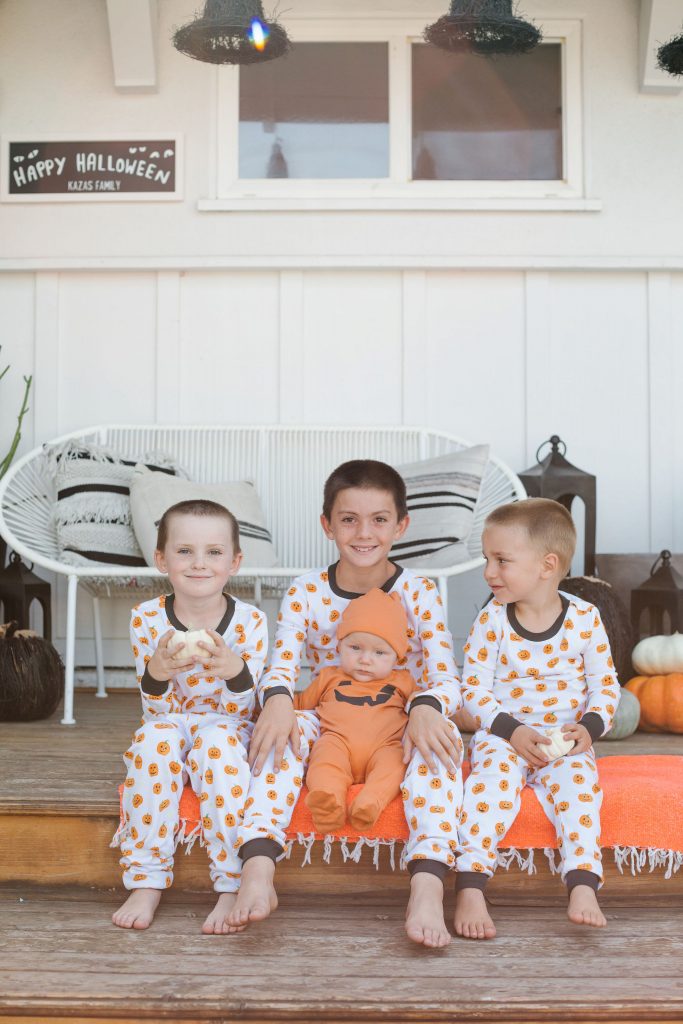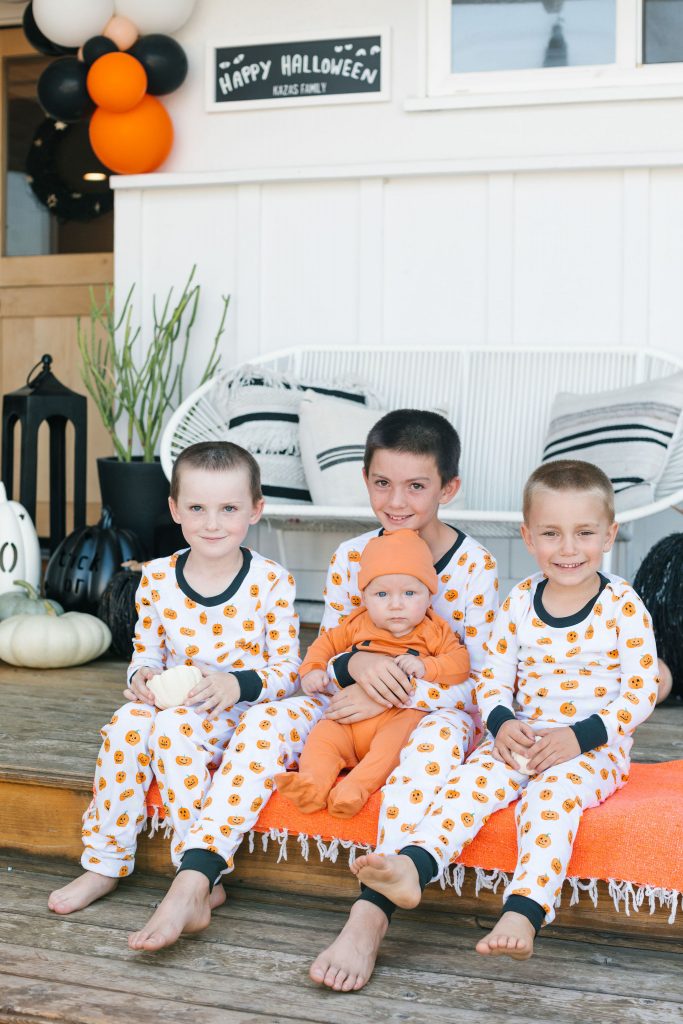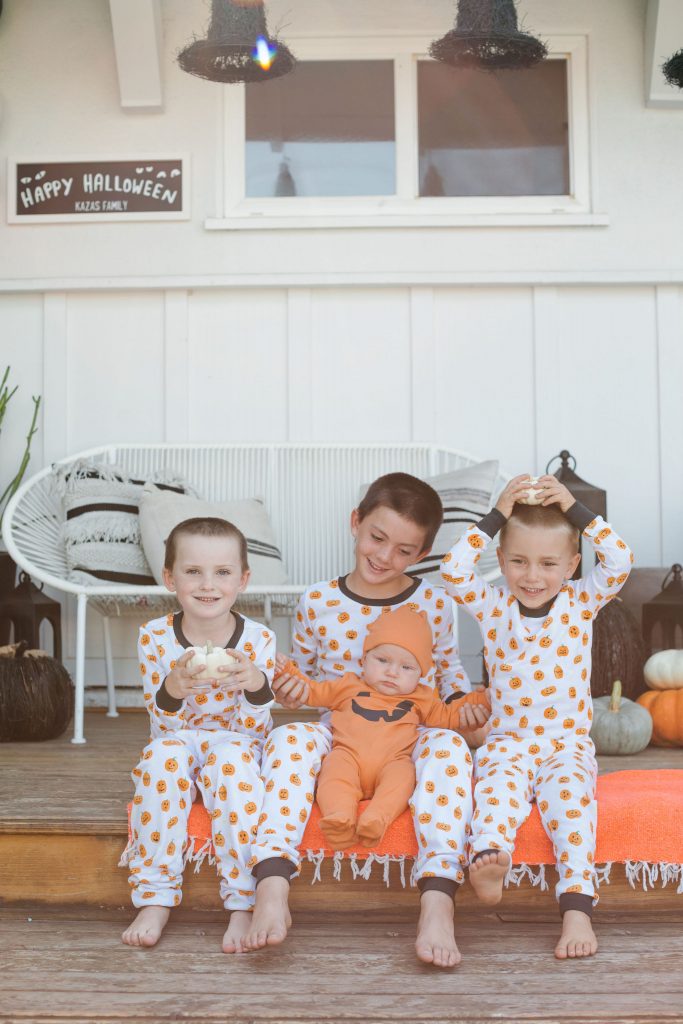 My nephew Ellis is looking extra adorable in his Halloween pumpkin onesie!!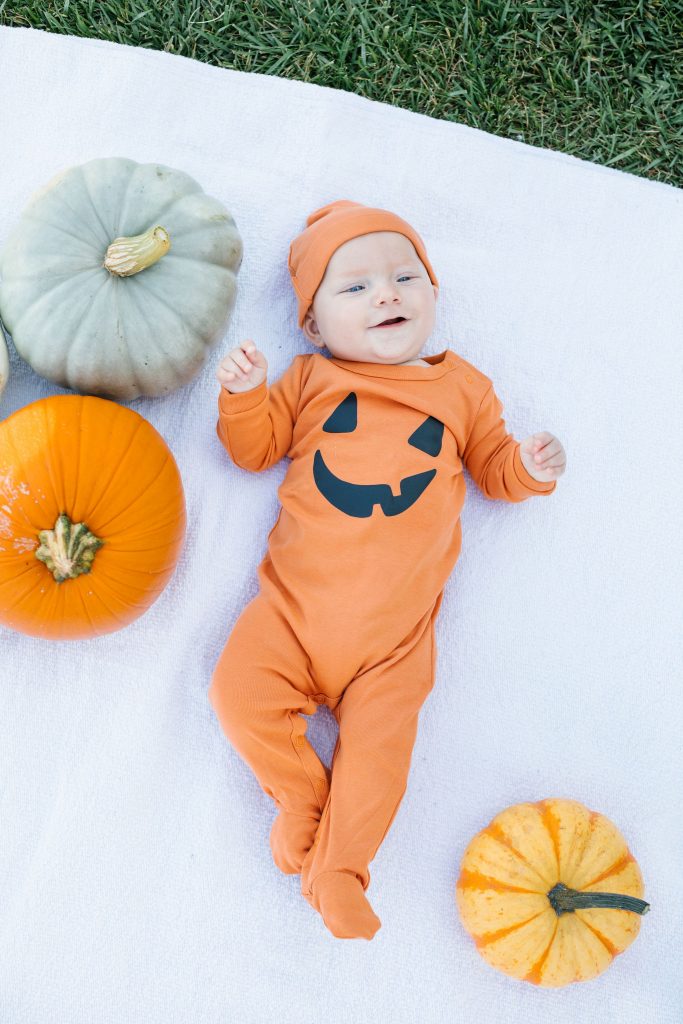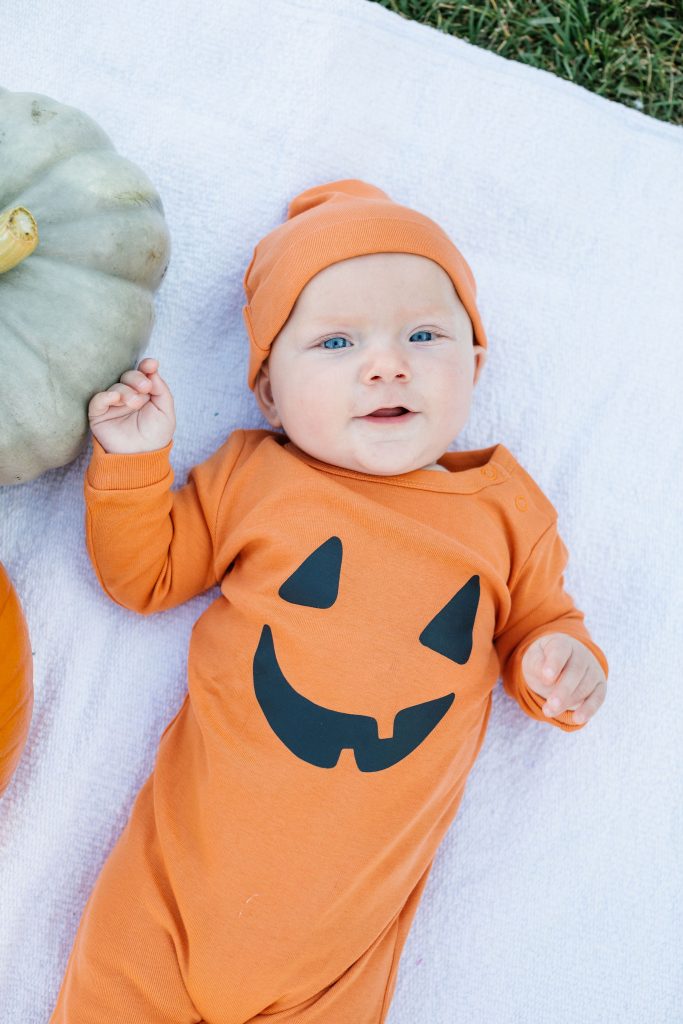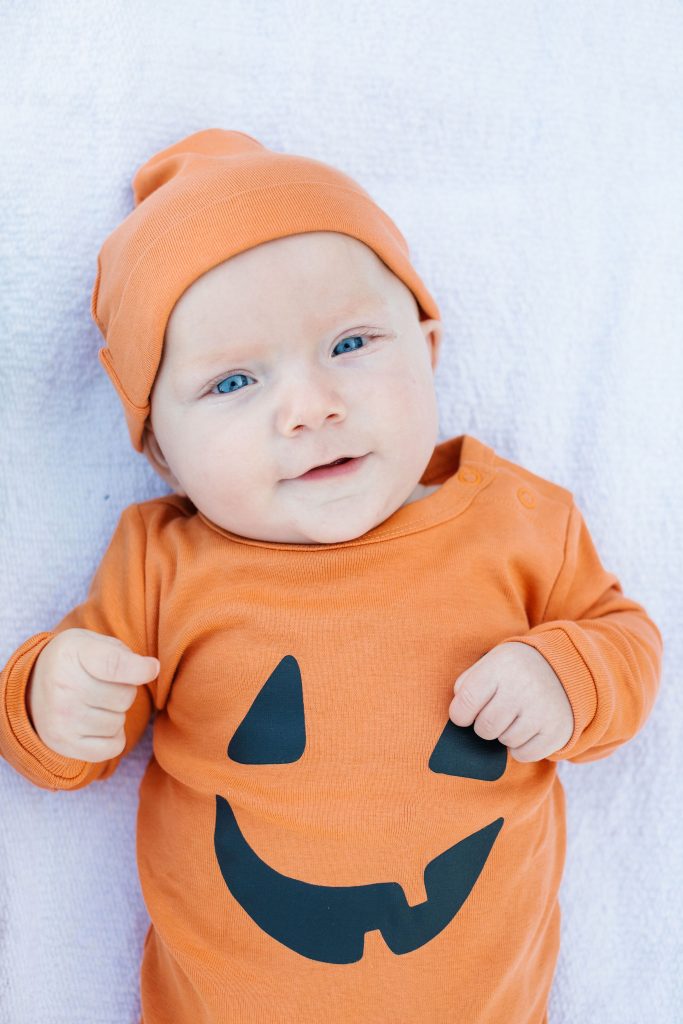 Now to get all of our little friends together!!! It's party time! Pajama party time…. The boys wore the pumpkin jammies and the girls wore the trick or treat jammies – all adorable!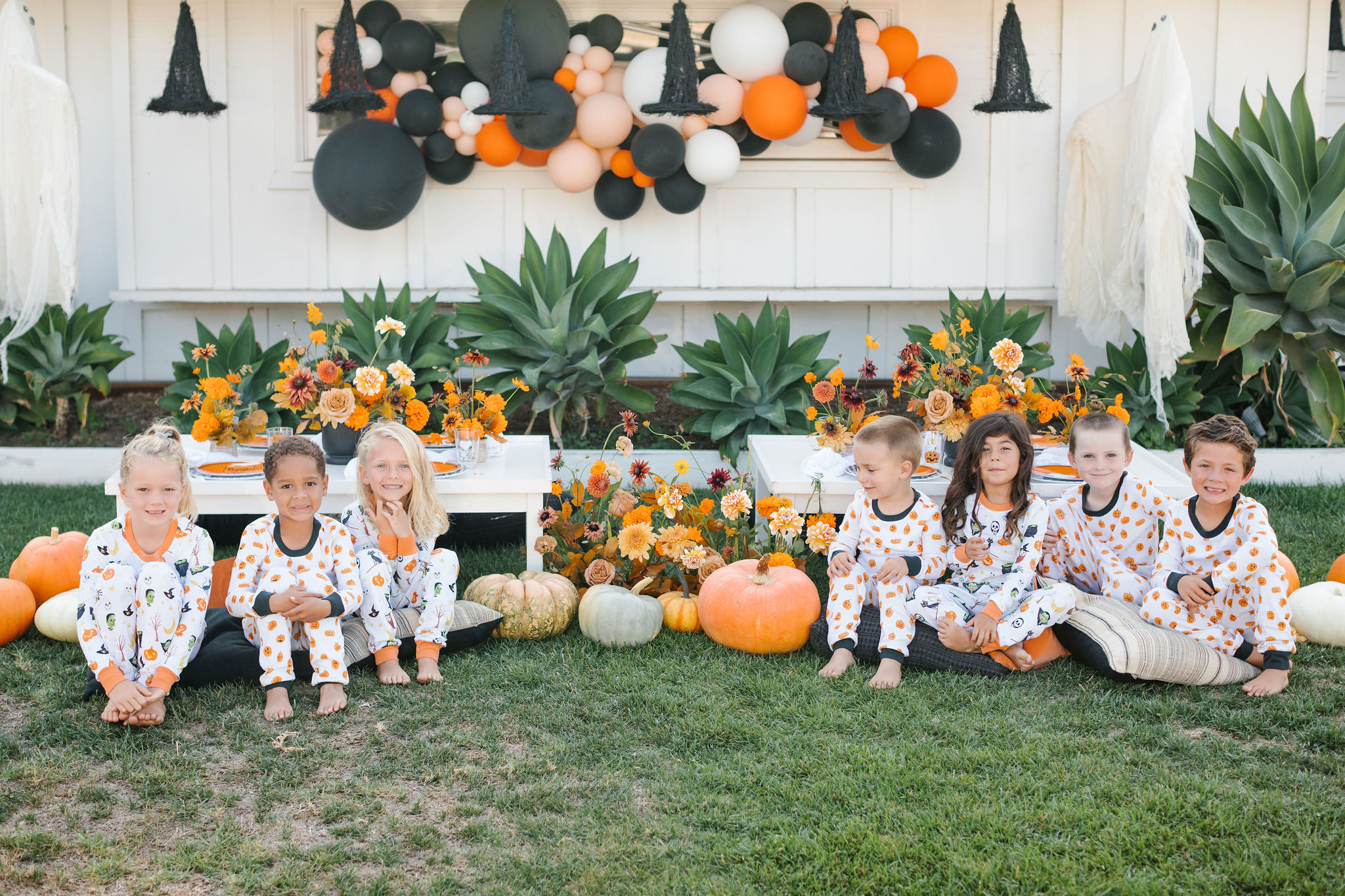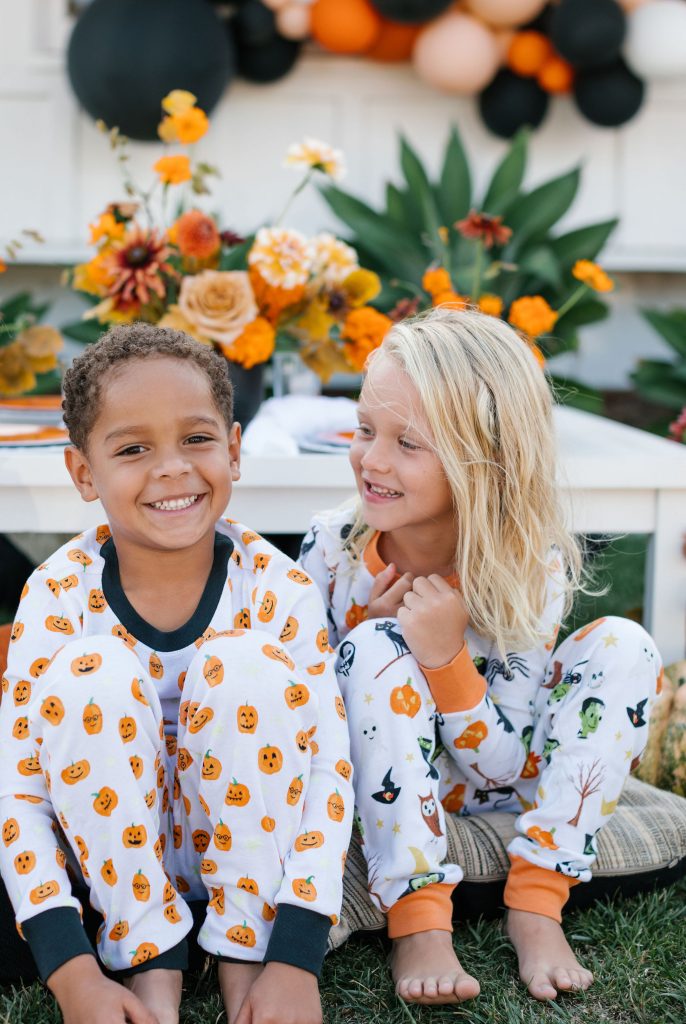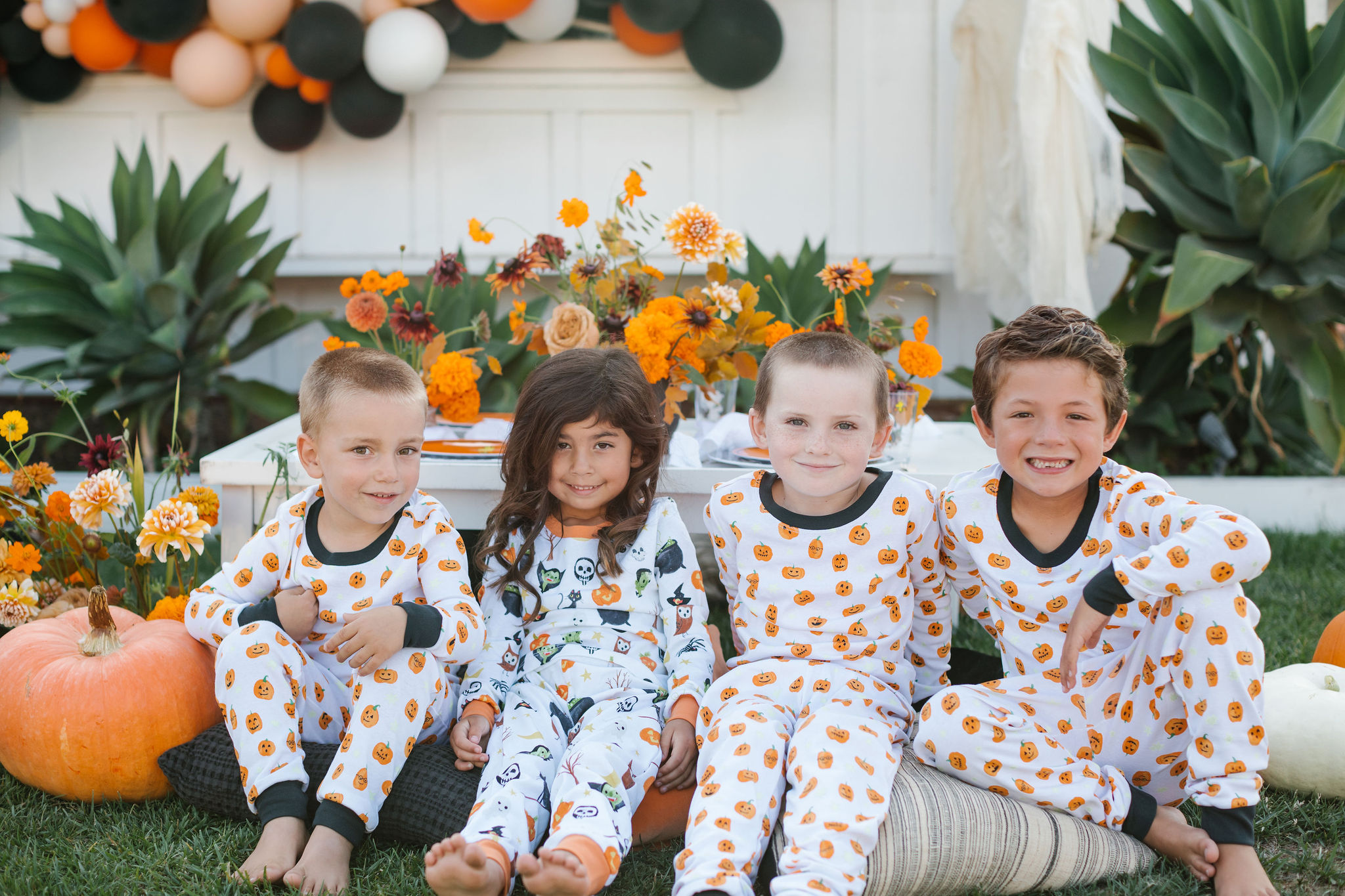 So much fun!!!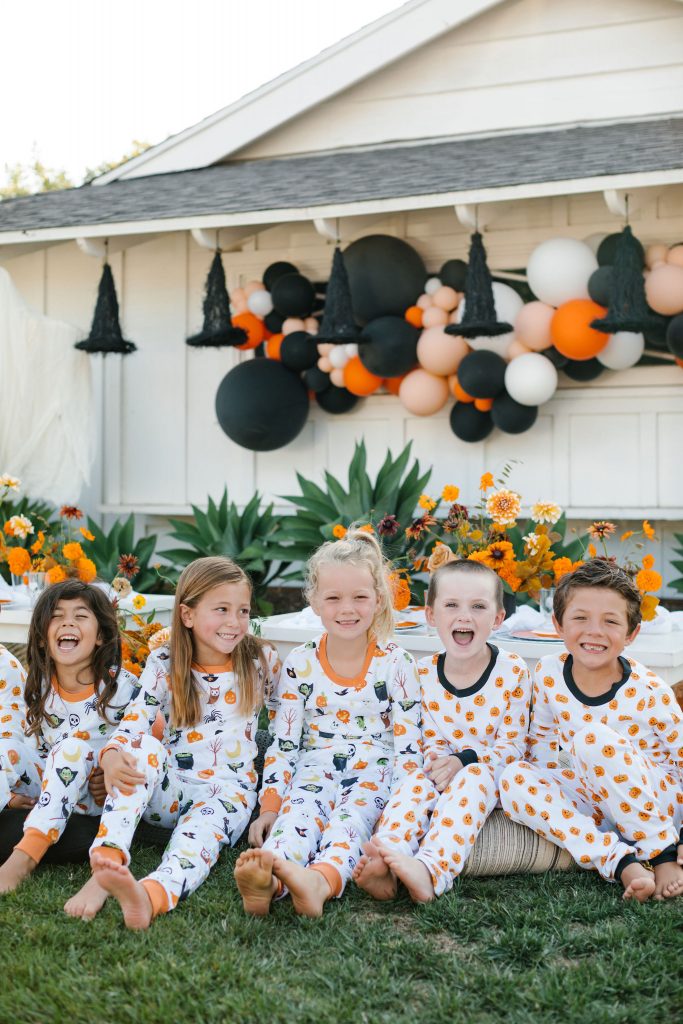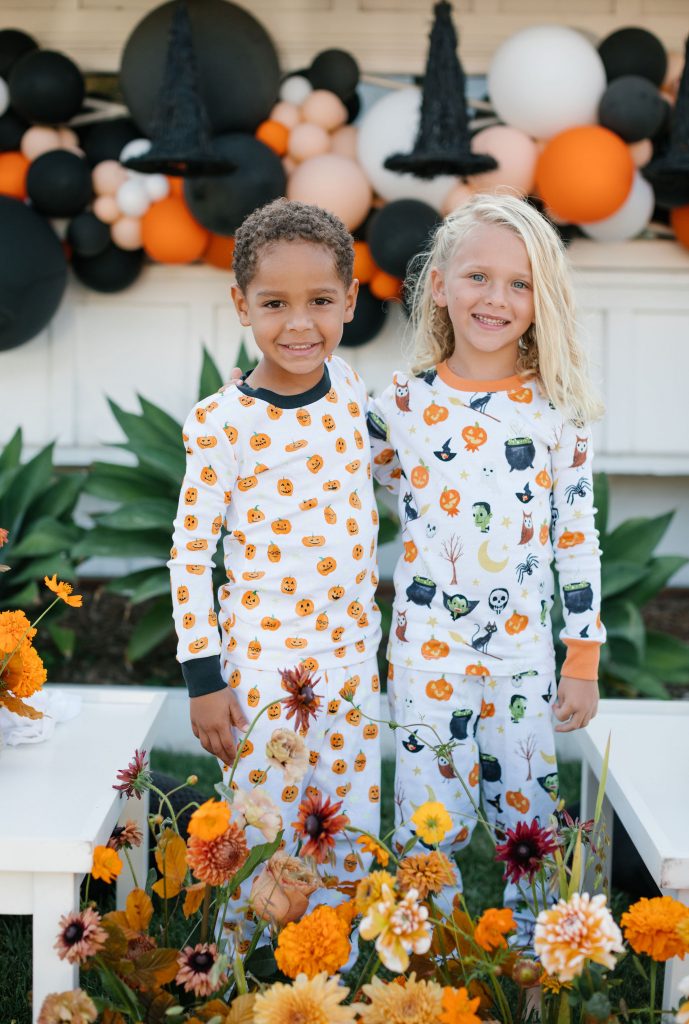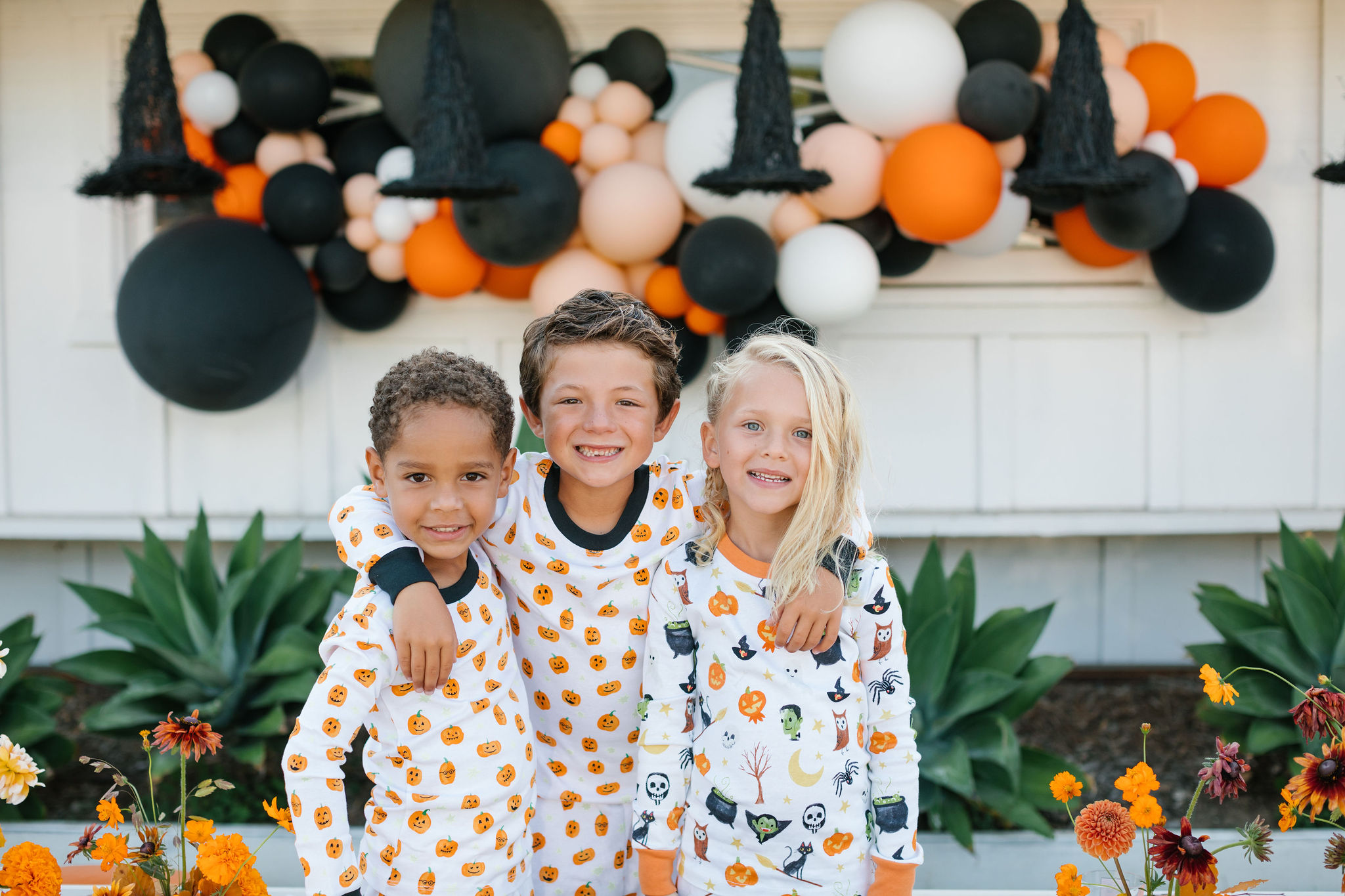 Love all of these cuties!!!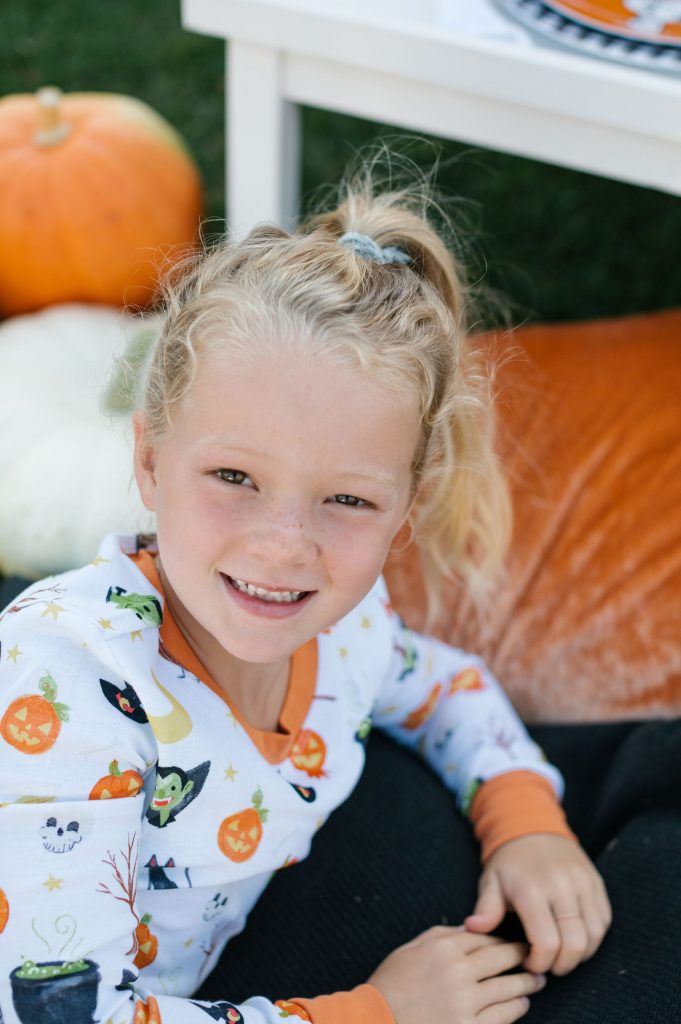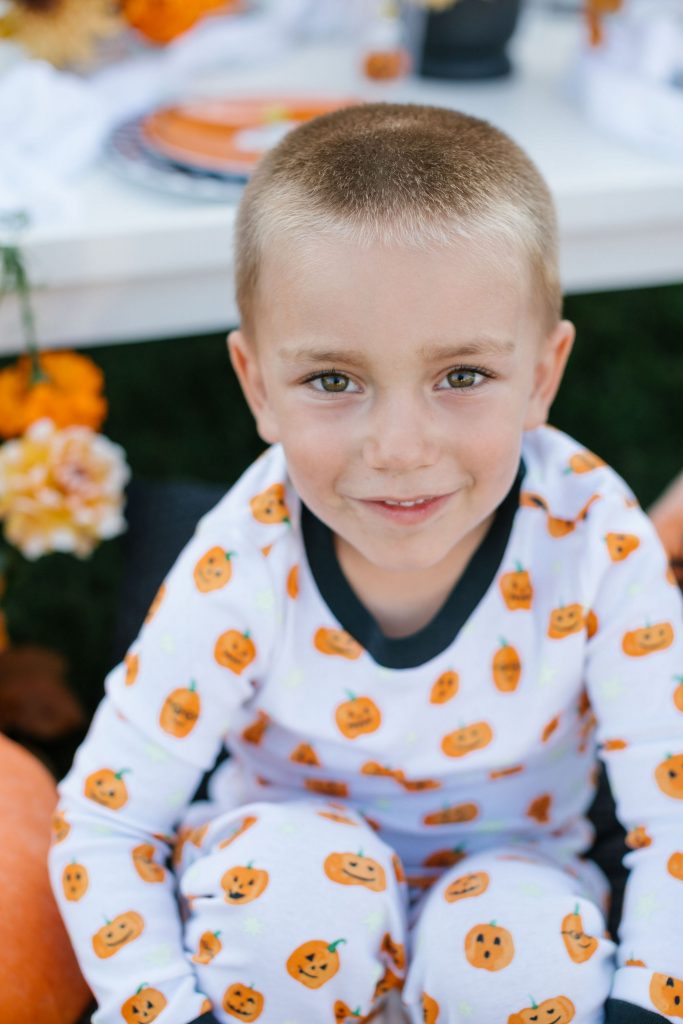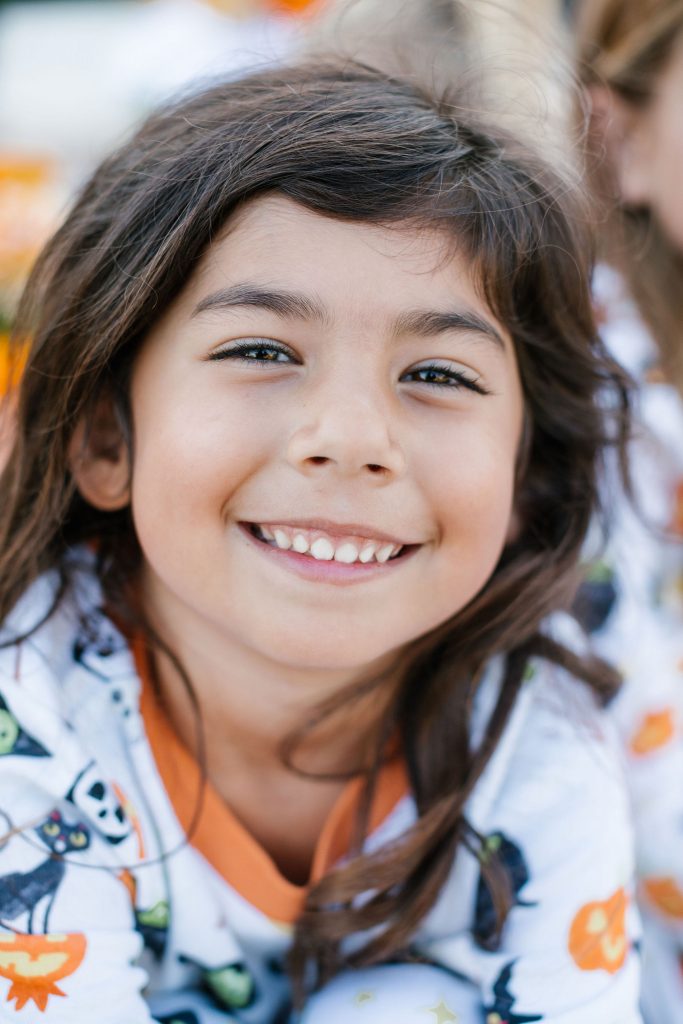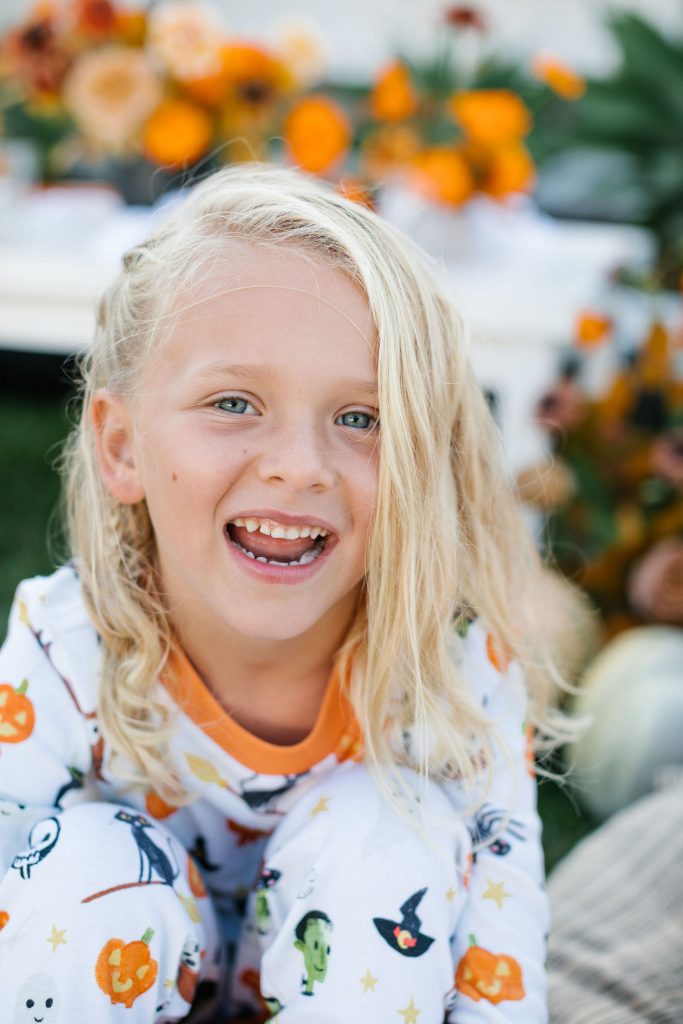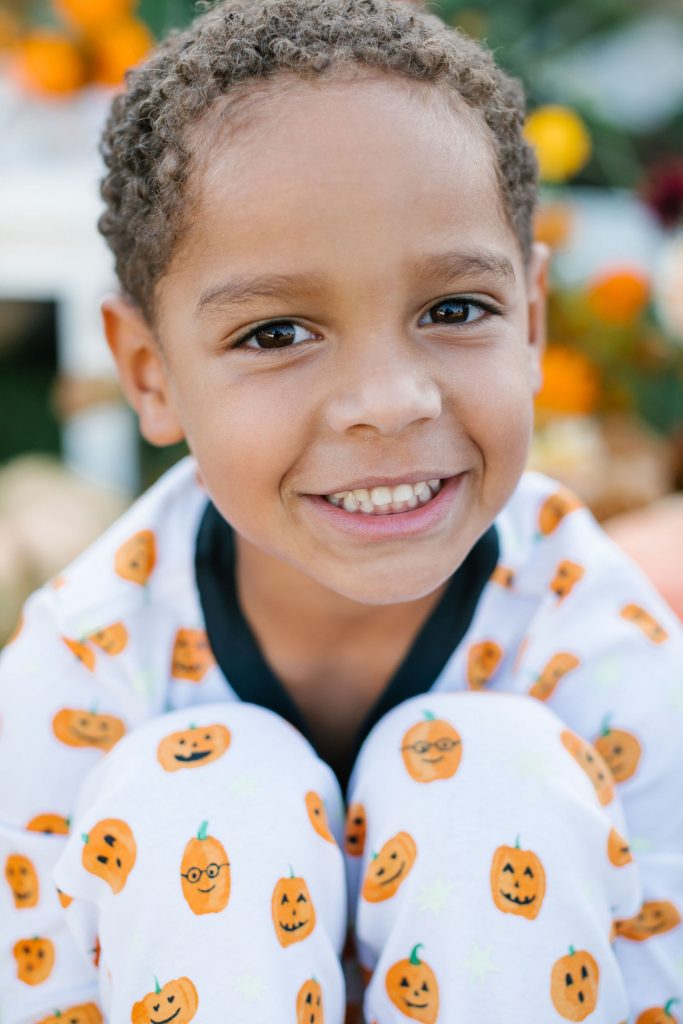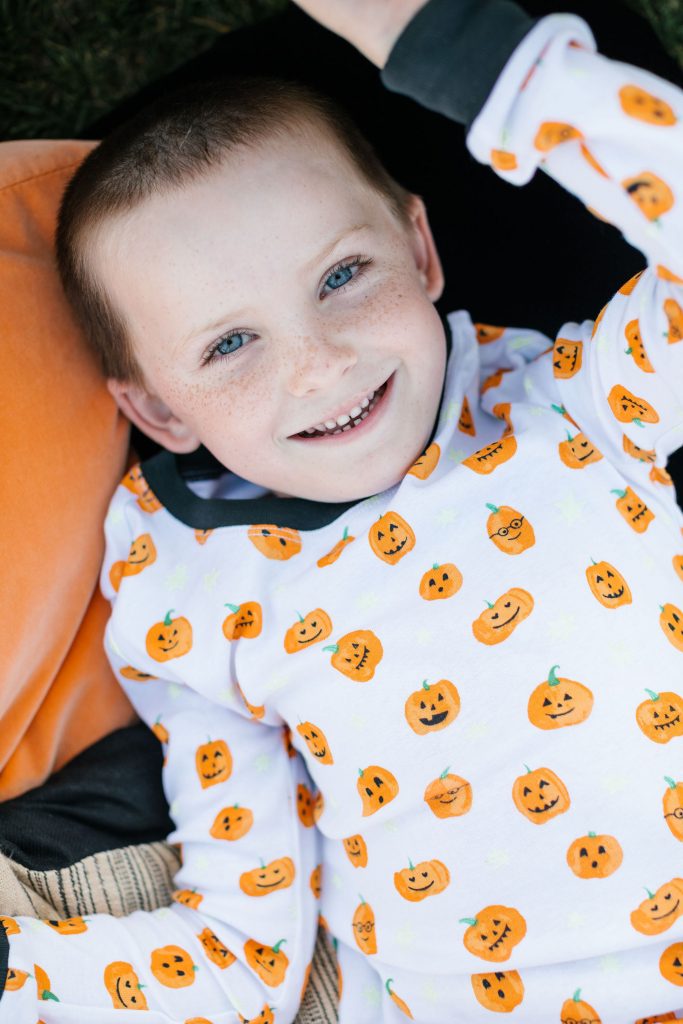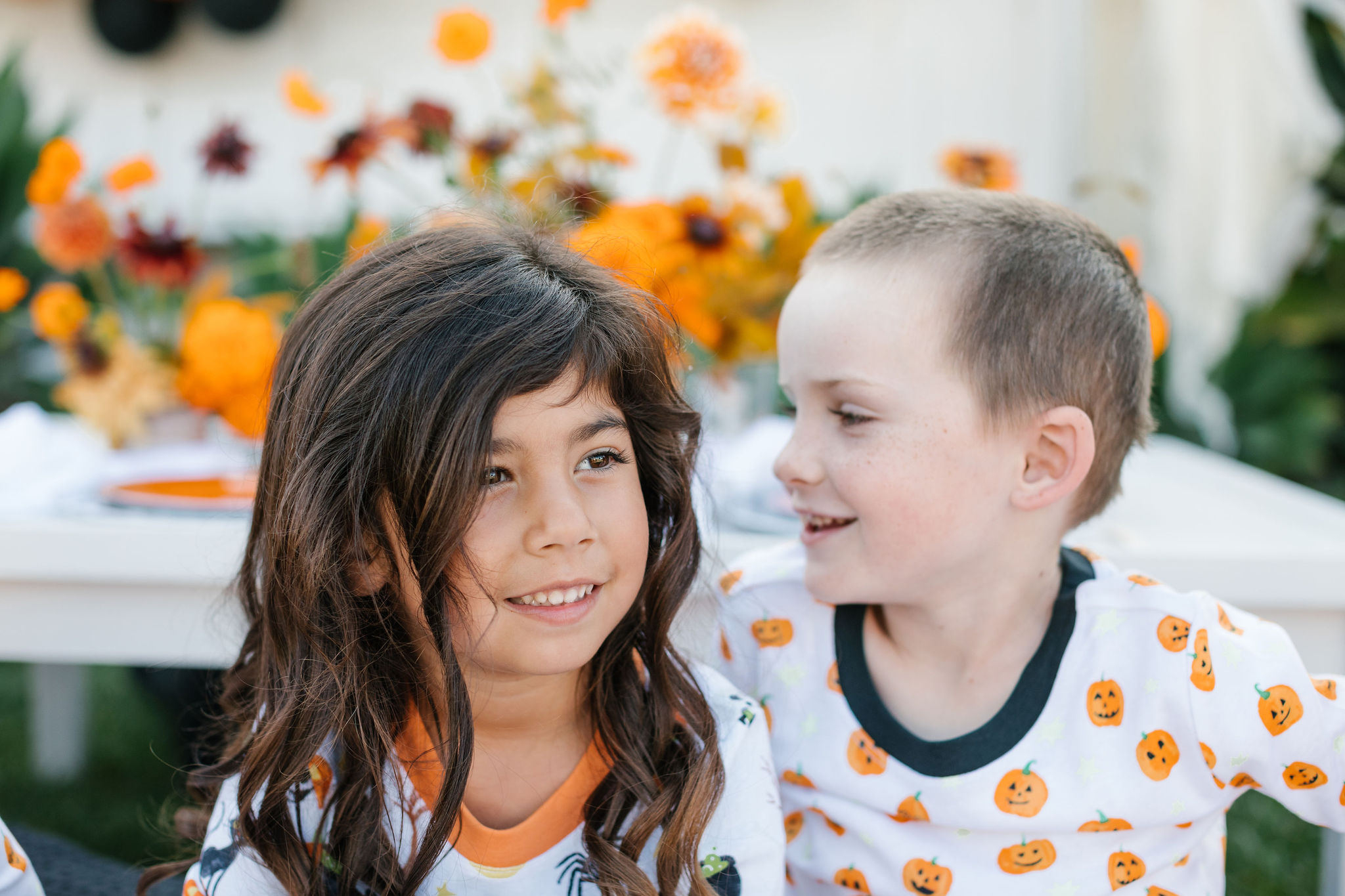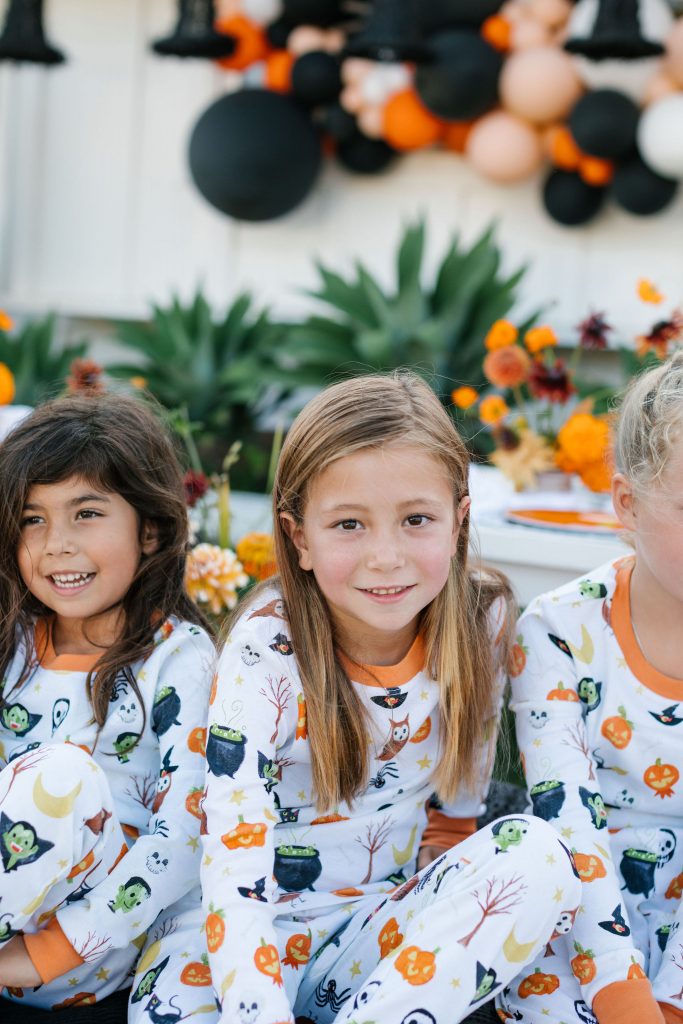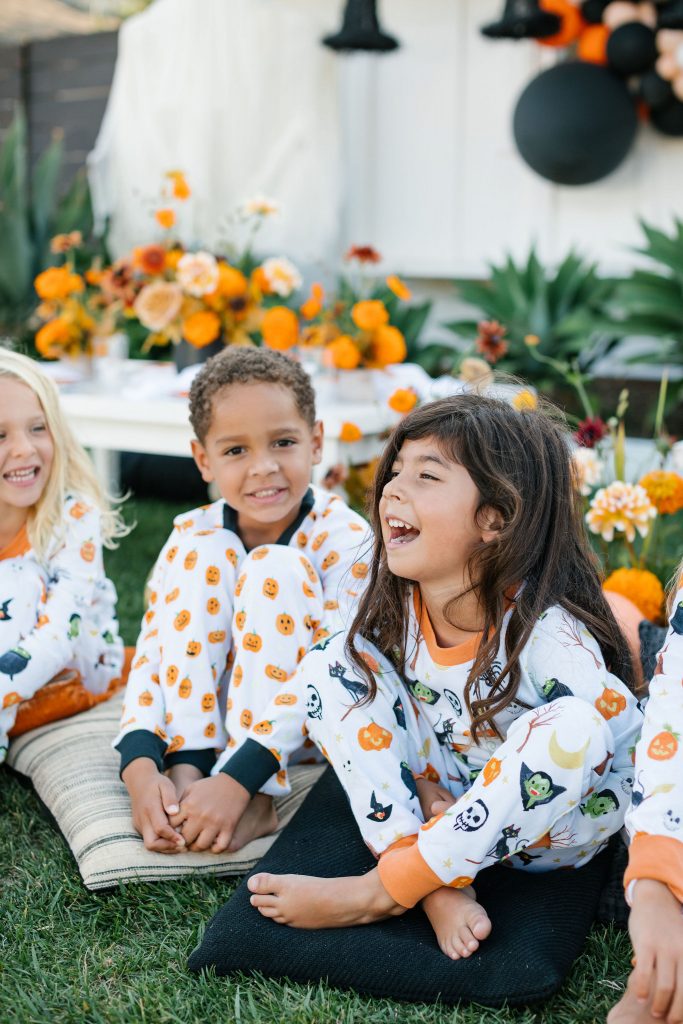 Such a fun group and I'm always a sucker for holiday themed pajamas – Especially when they are this cute!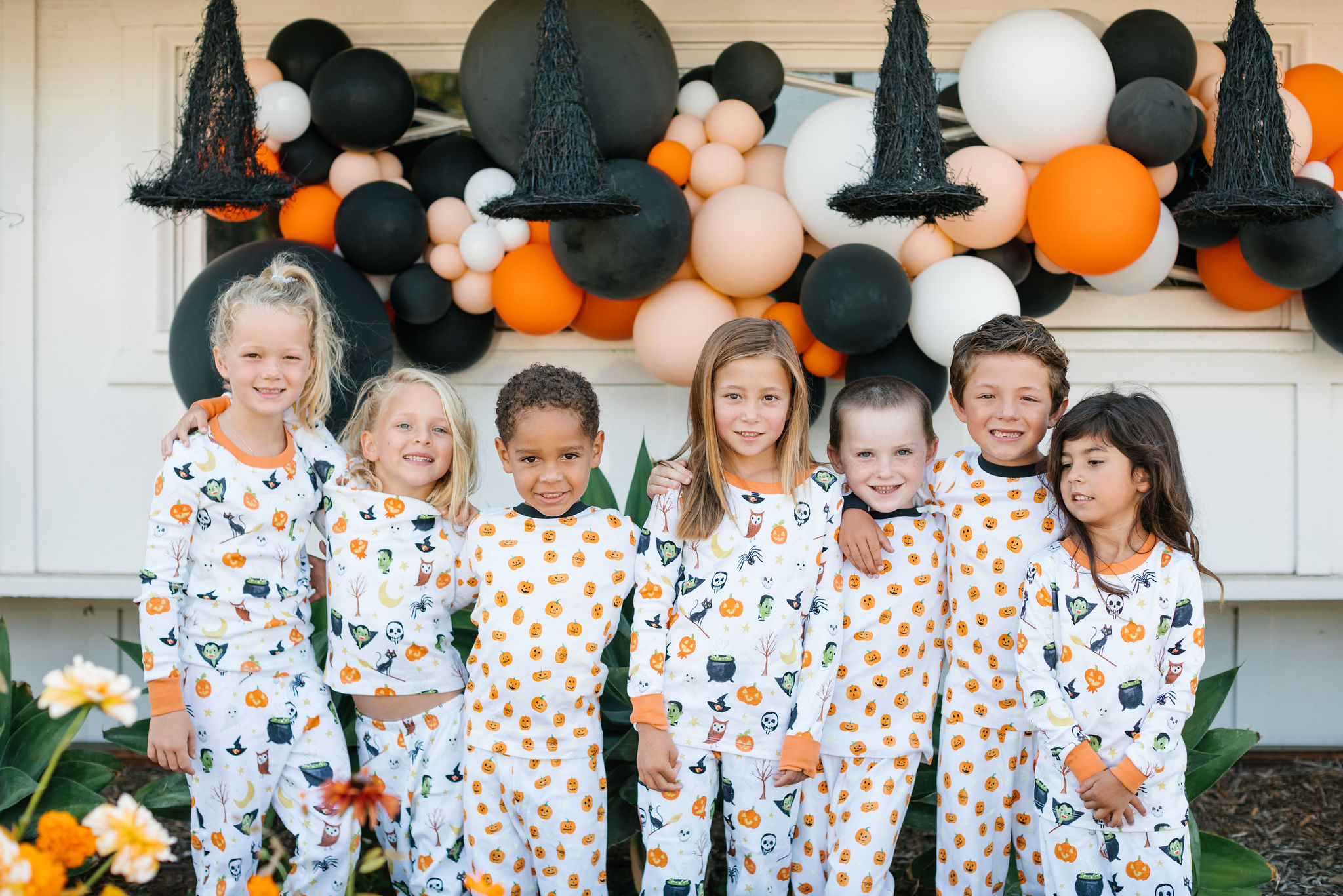 You know I love a good craft at a party! Our friends at Camp Lila set us up with the most adorable Halloween painting! They were inspired by the PBK plates and did Snoopy in a pumpkin. With Sharpies and water colors the kids were able to paint their hearts out, with a little help from the moms of course.
For decor I used the Happy Halloween Garland hung on my pergola along with those adorable bats! I also added in the orange and white felt pumpkins, the cutest cauldron candy bowl, and more balloons from The Pop Shop!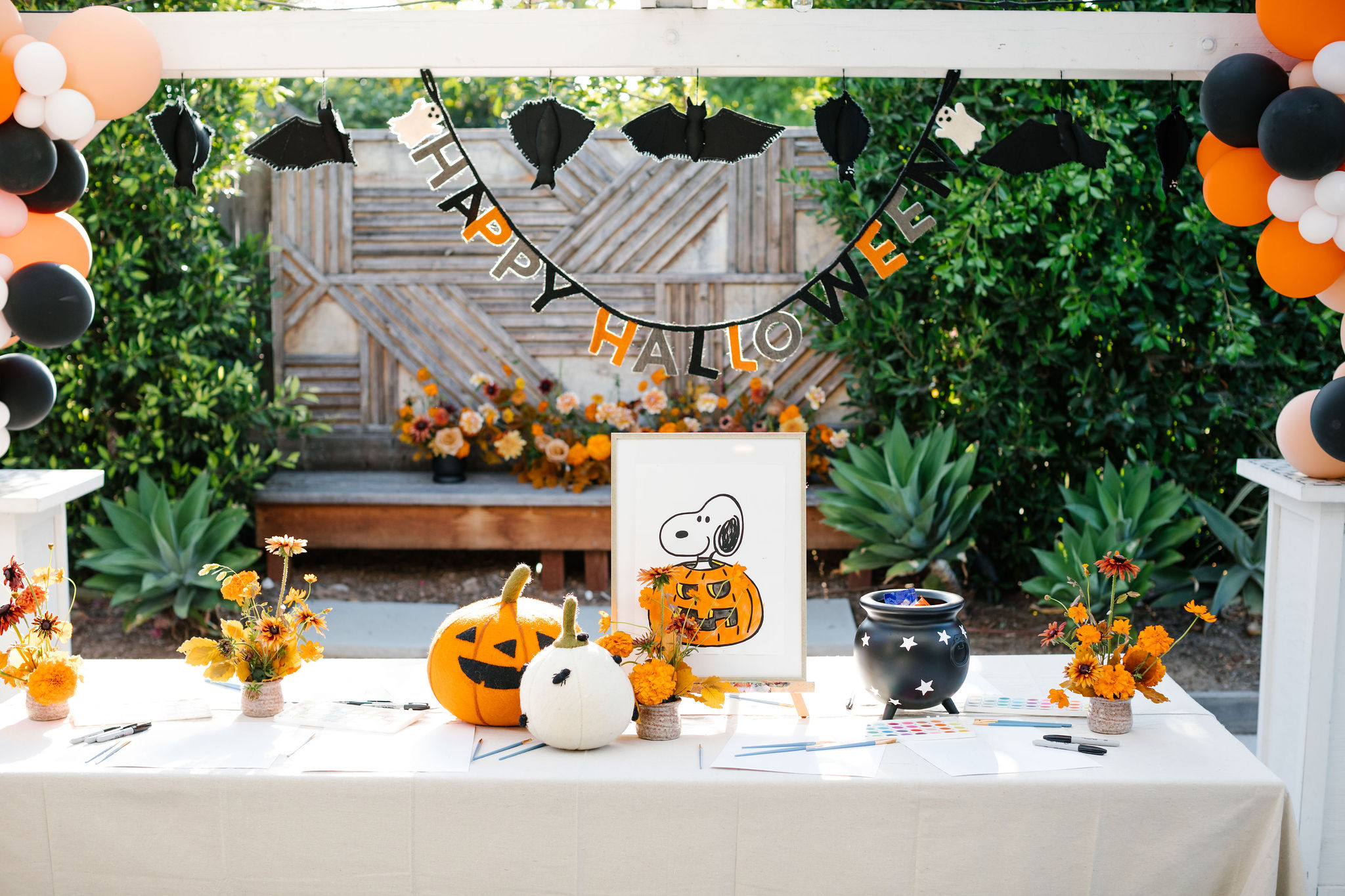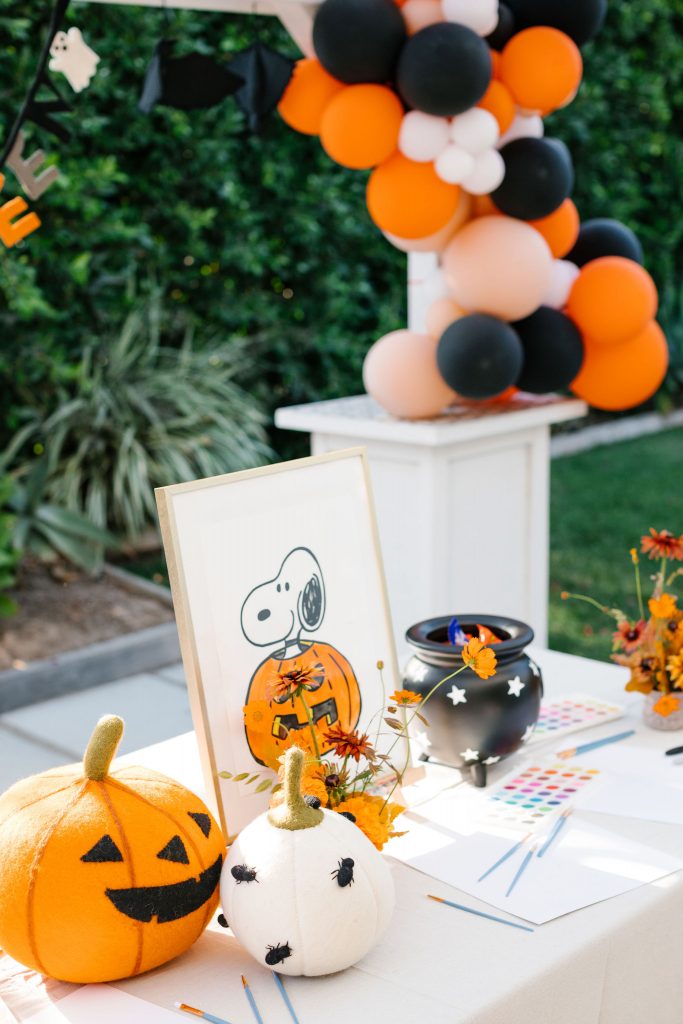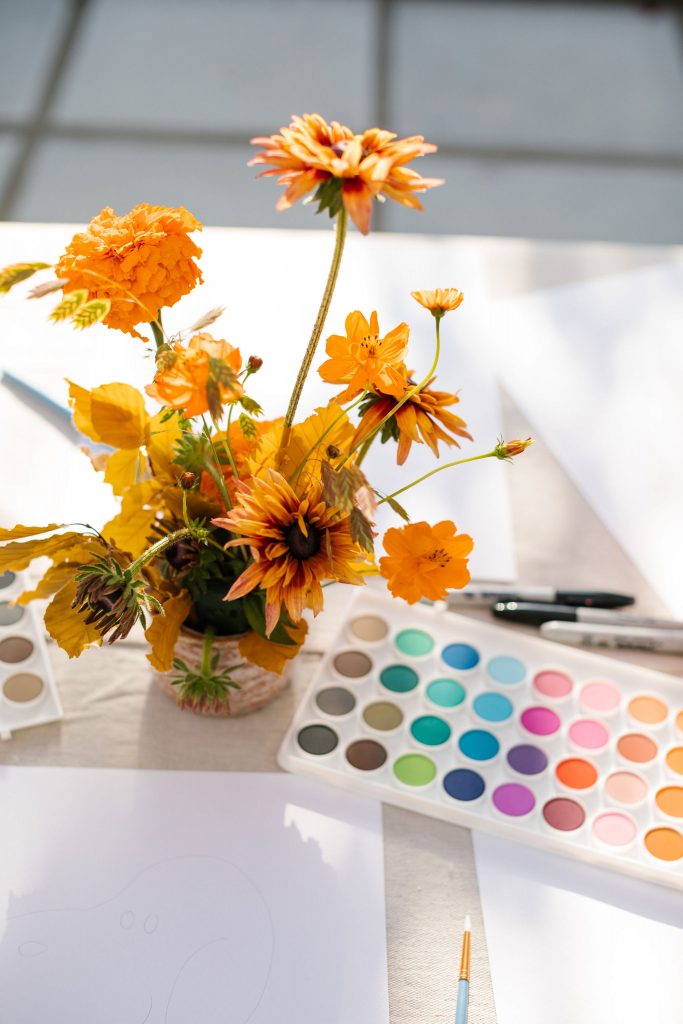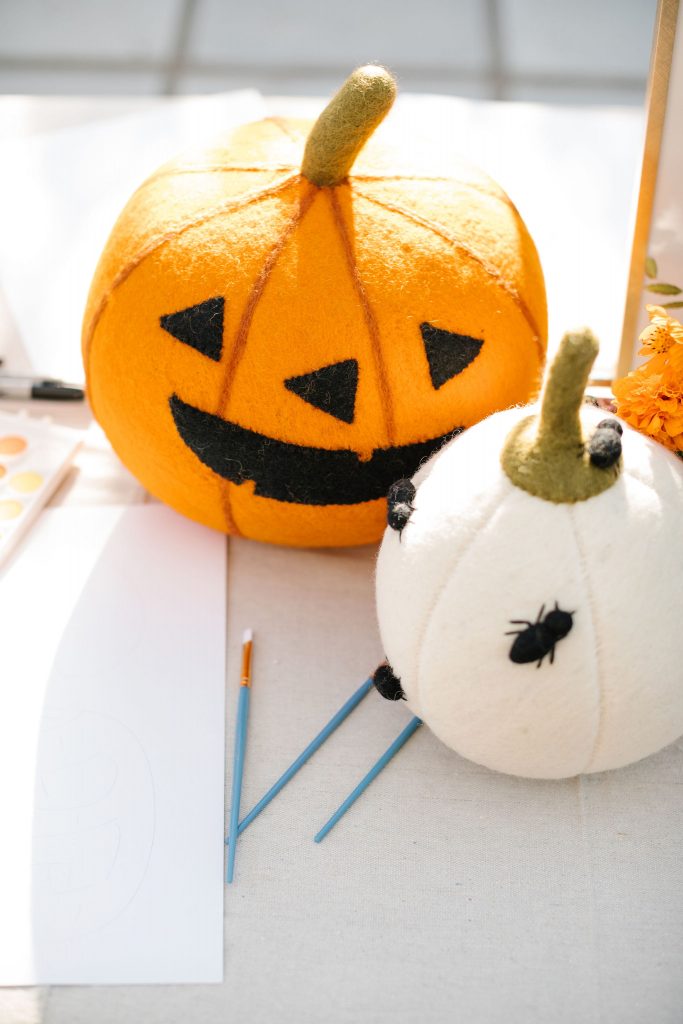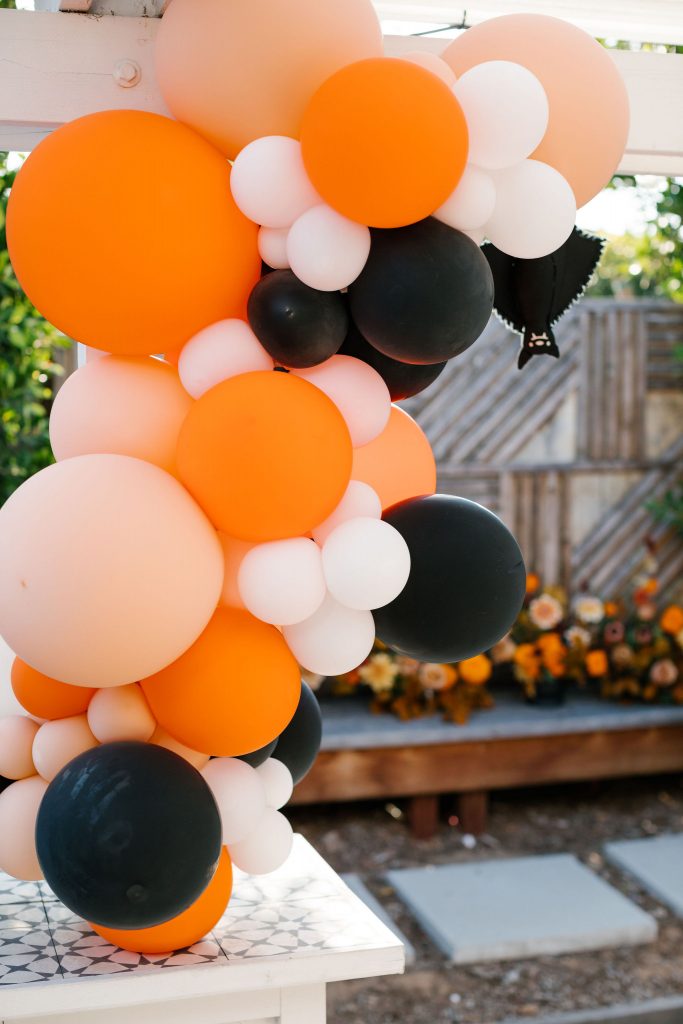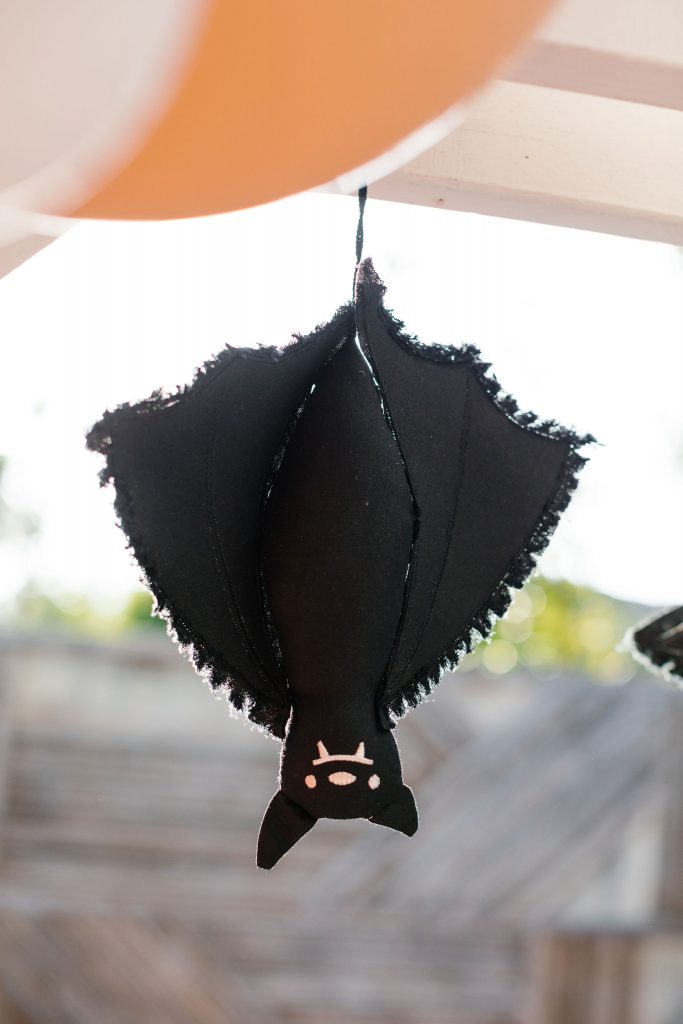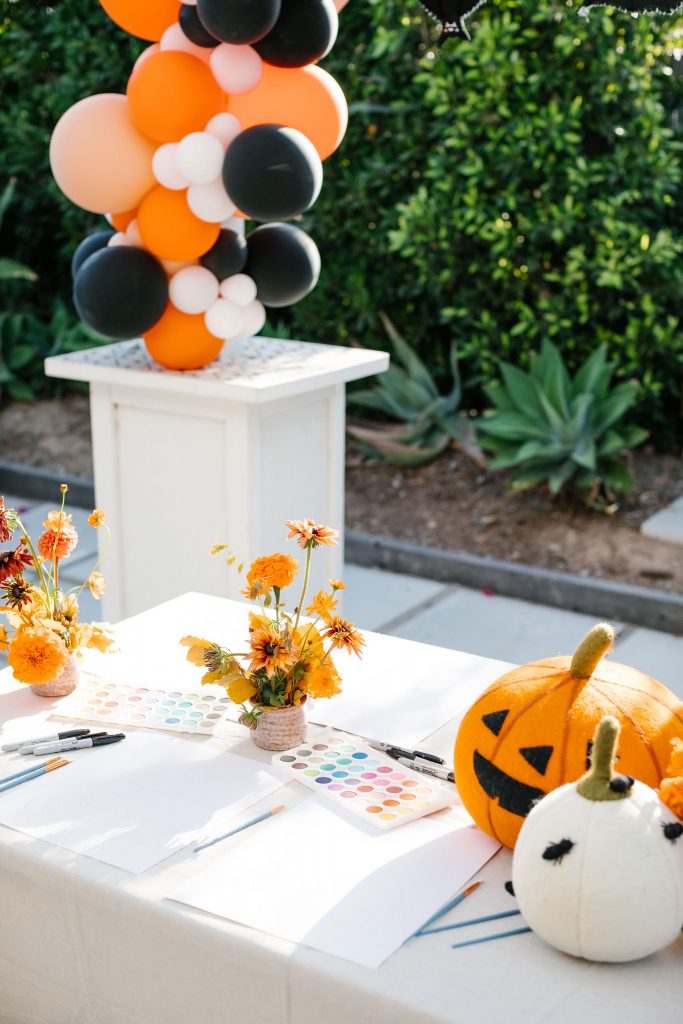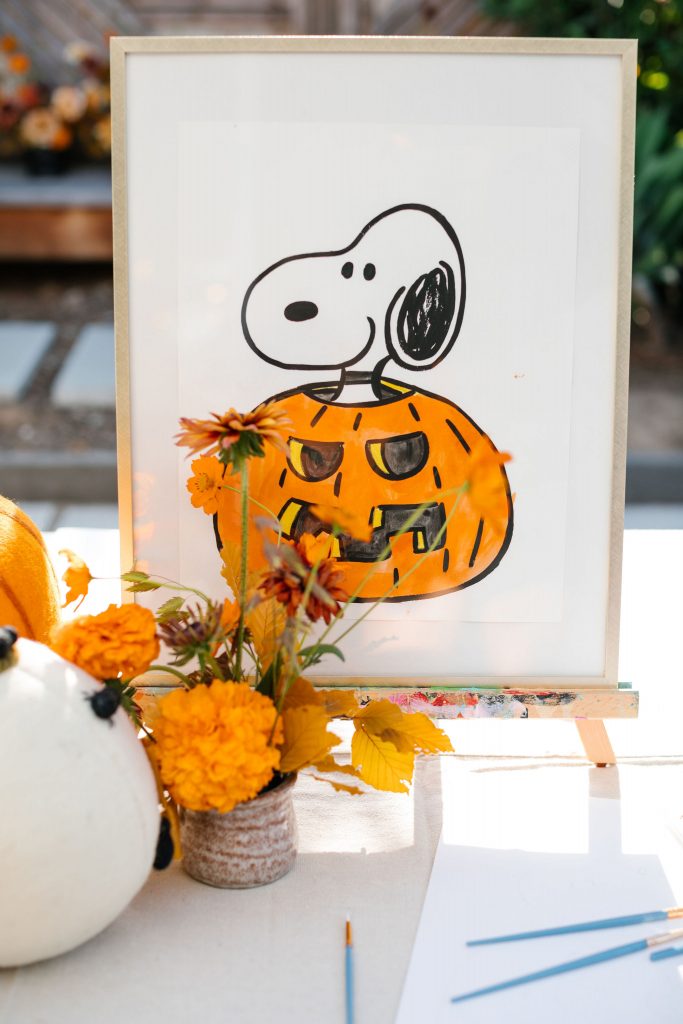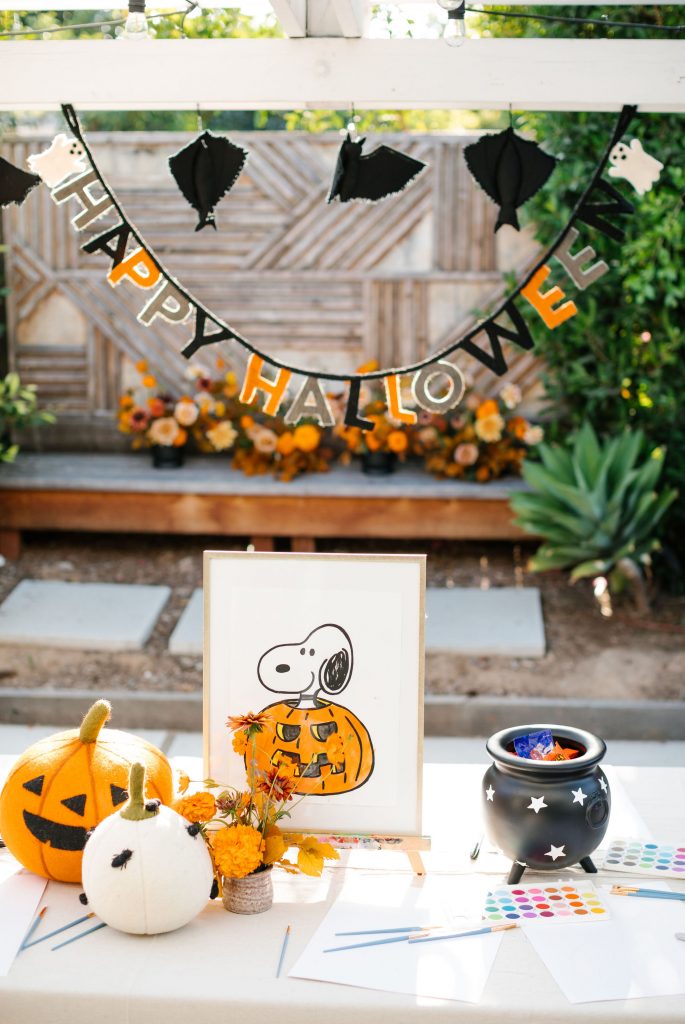 These kiddos are ready to paint!!!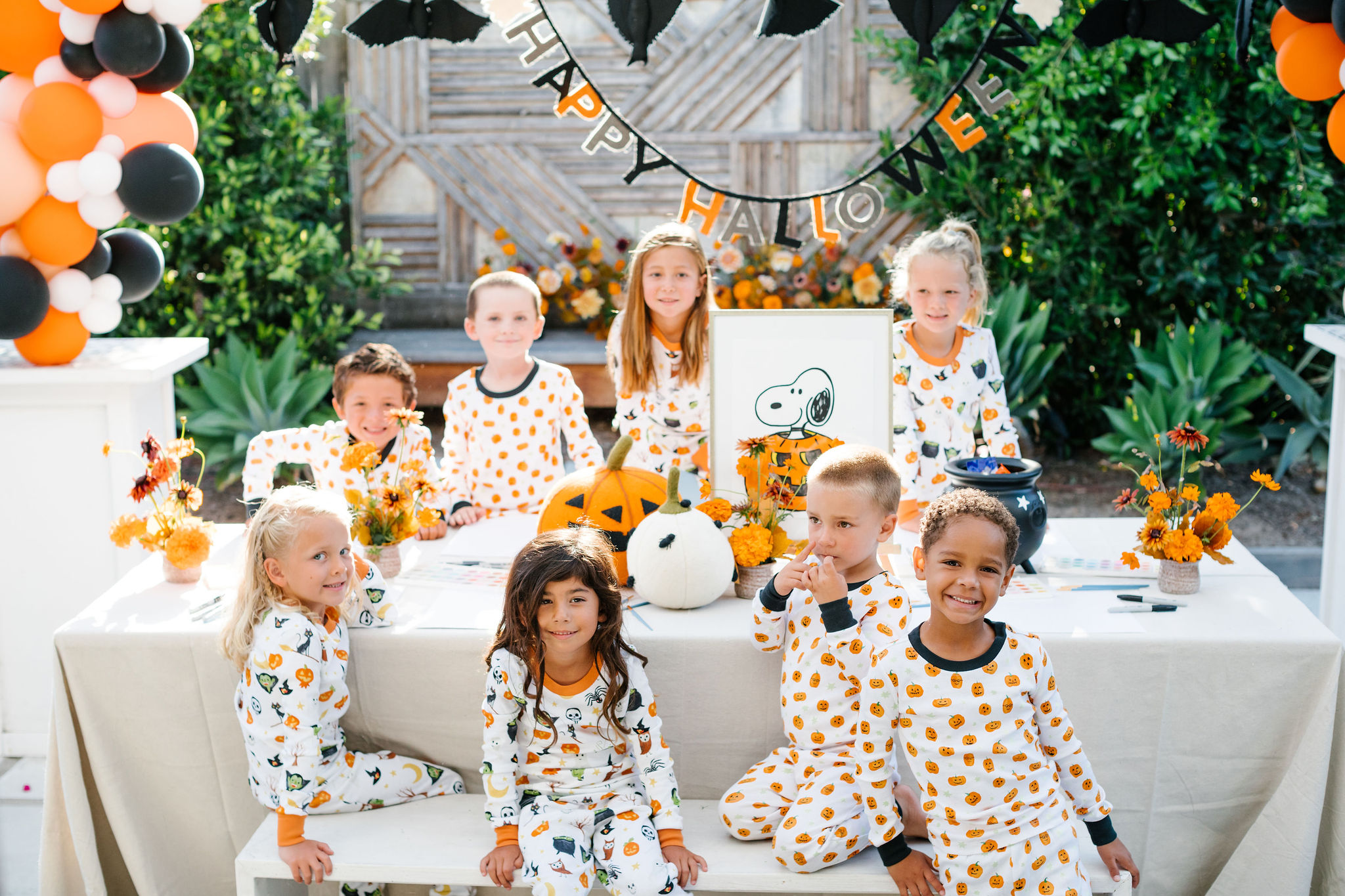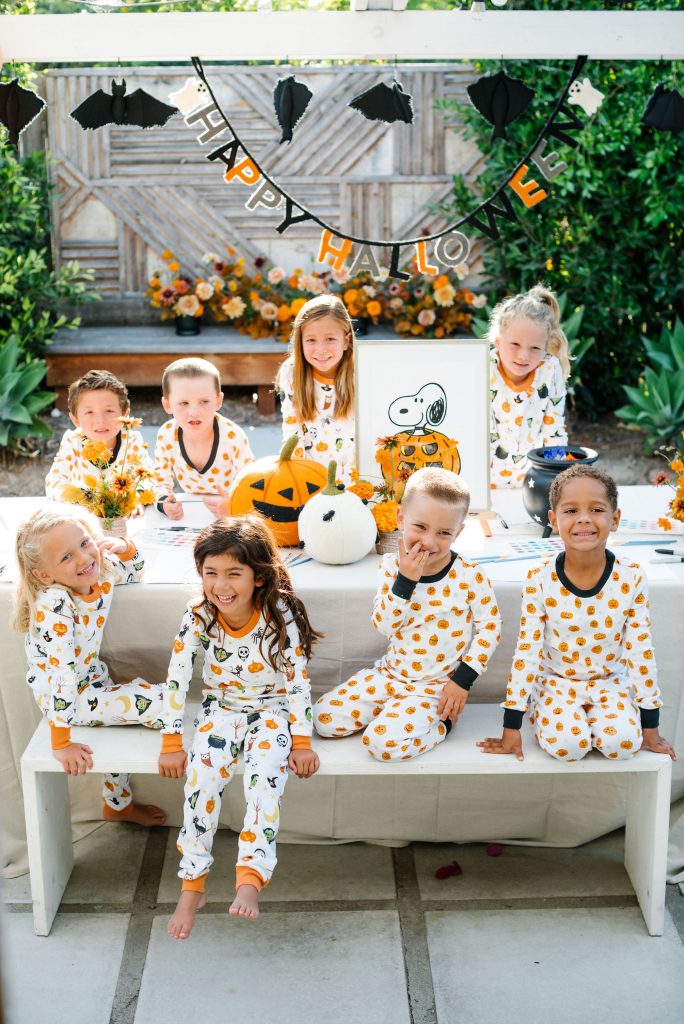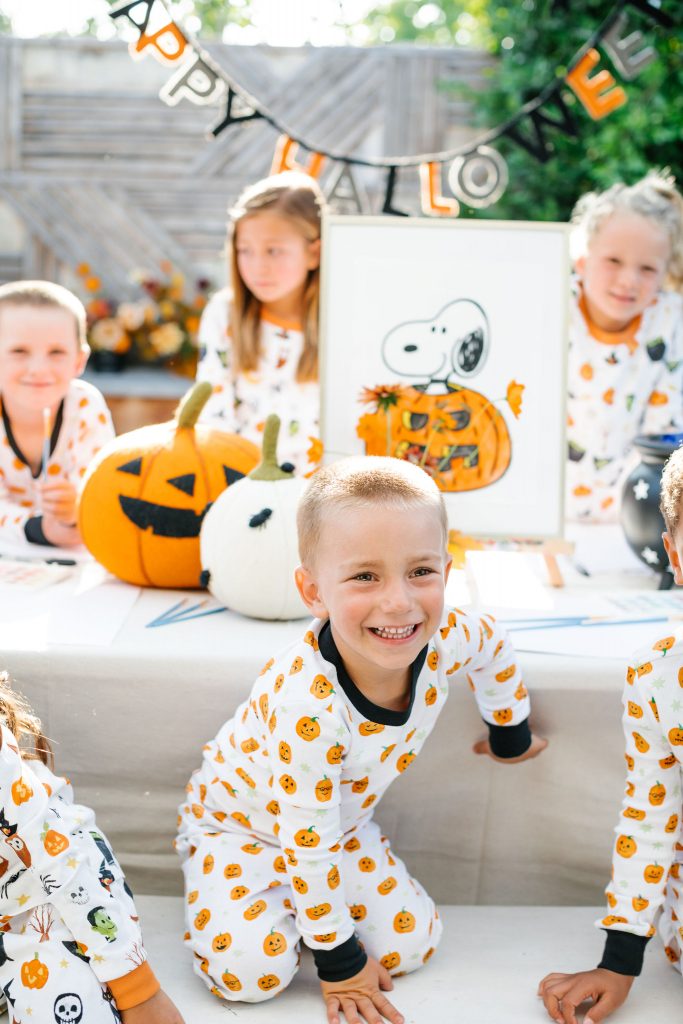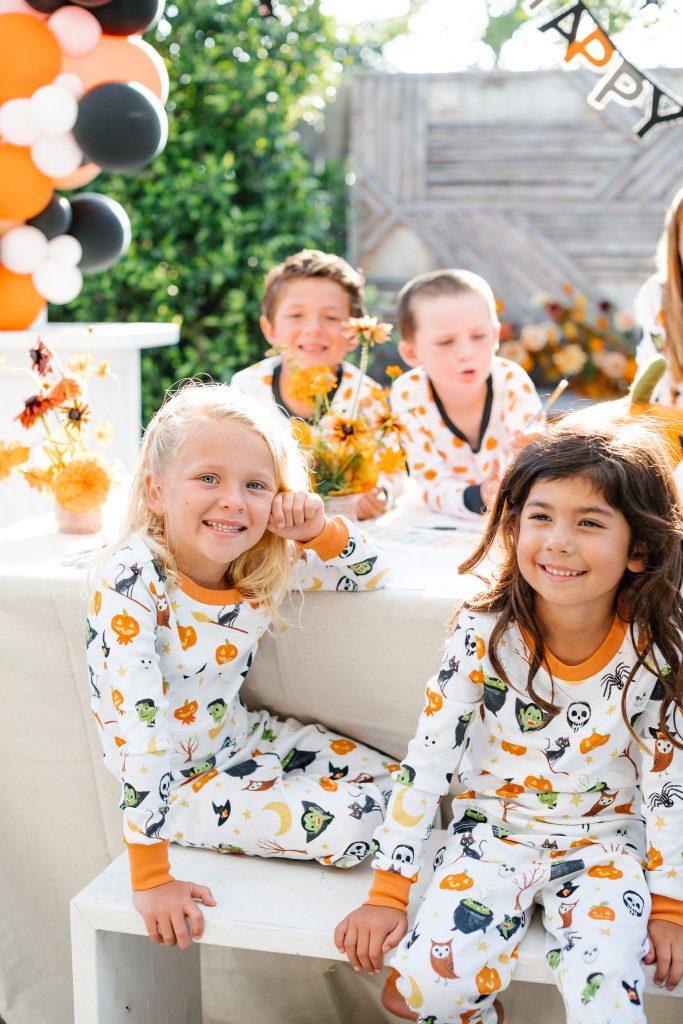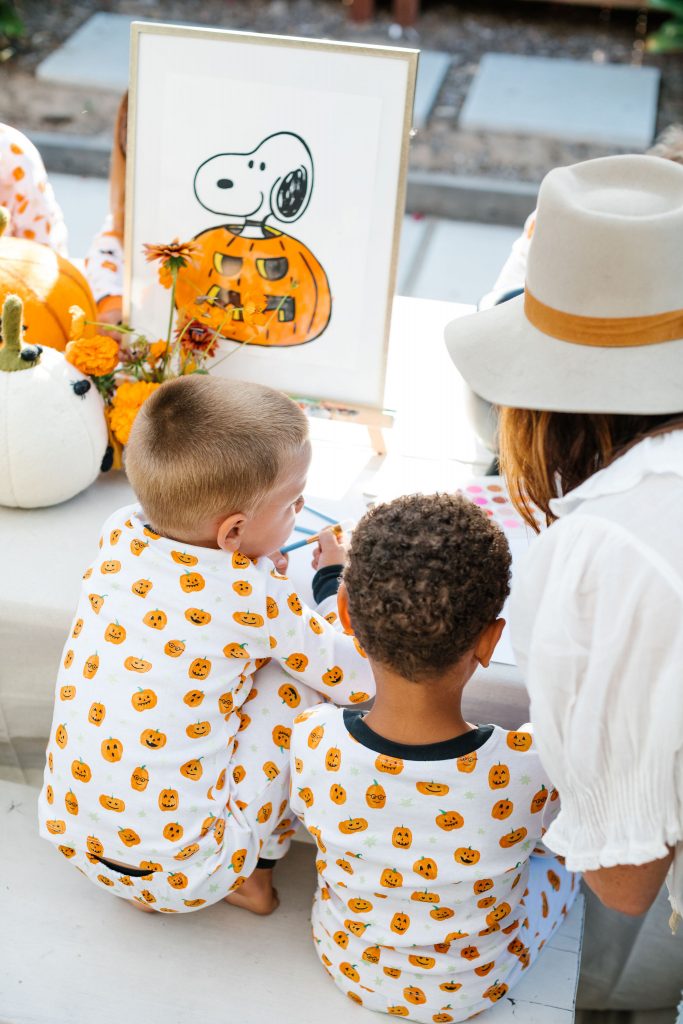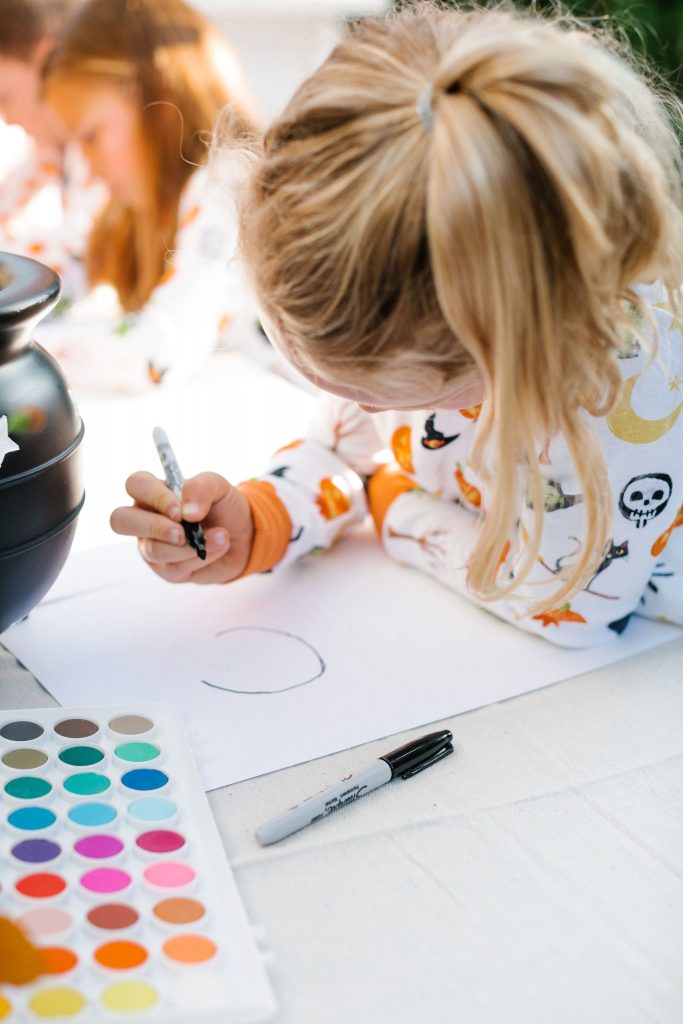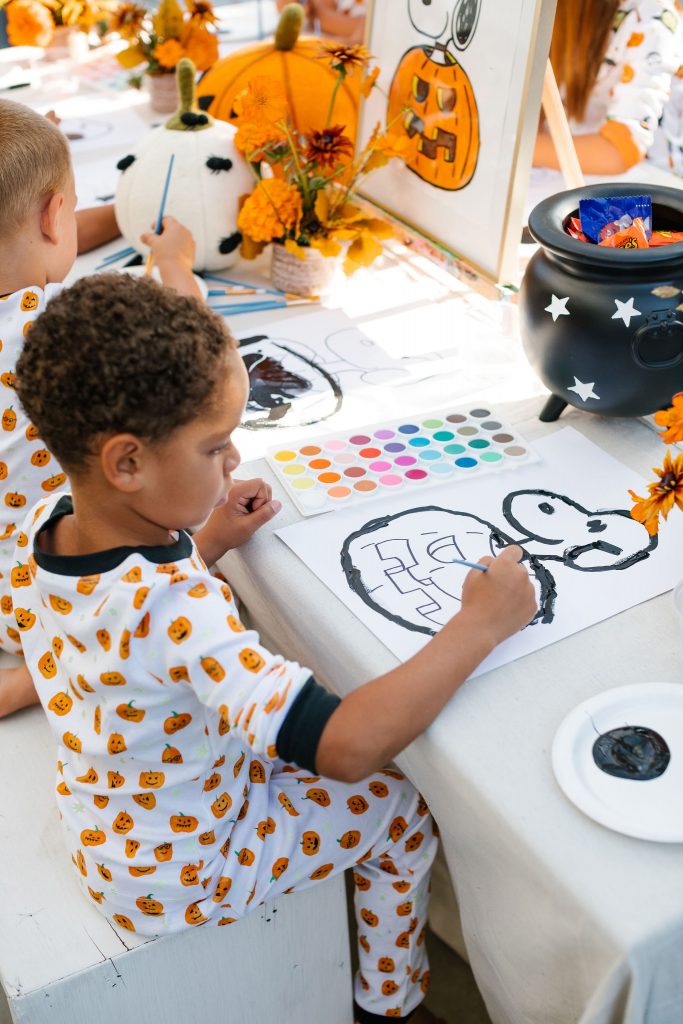 Deep thoughts on painting, haha!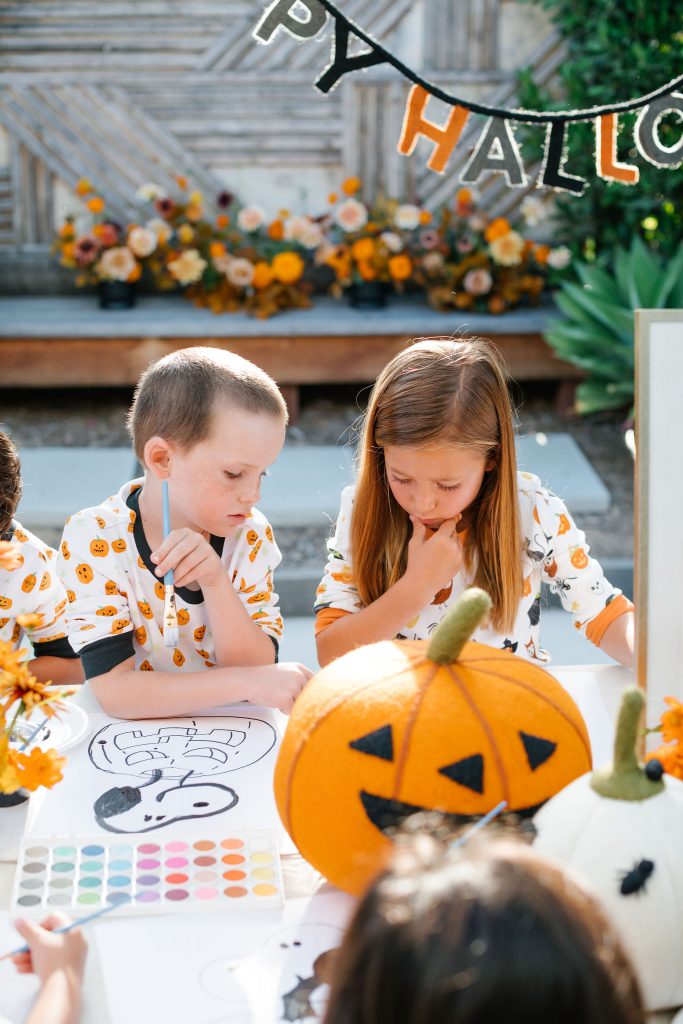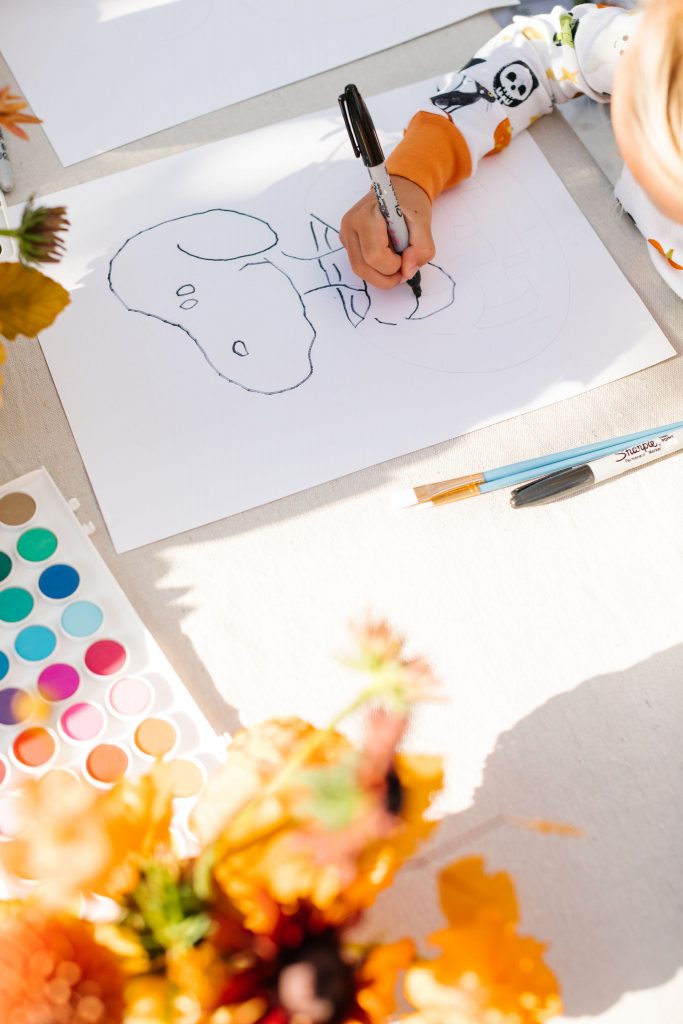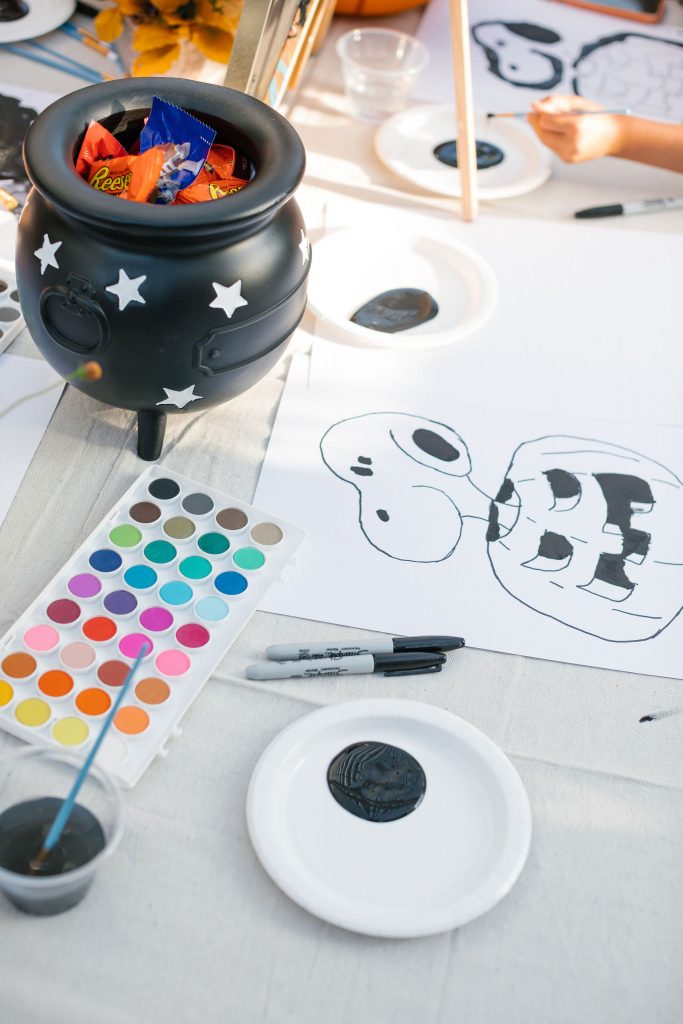 Costume time!! As I mentioned before… Pottery Barn Kids has THE cutest costumes! Let's start with these cuties – a black cat, a dinosaur skeleton, and a fireman!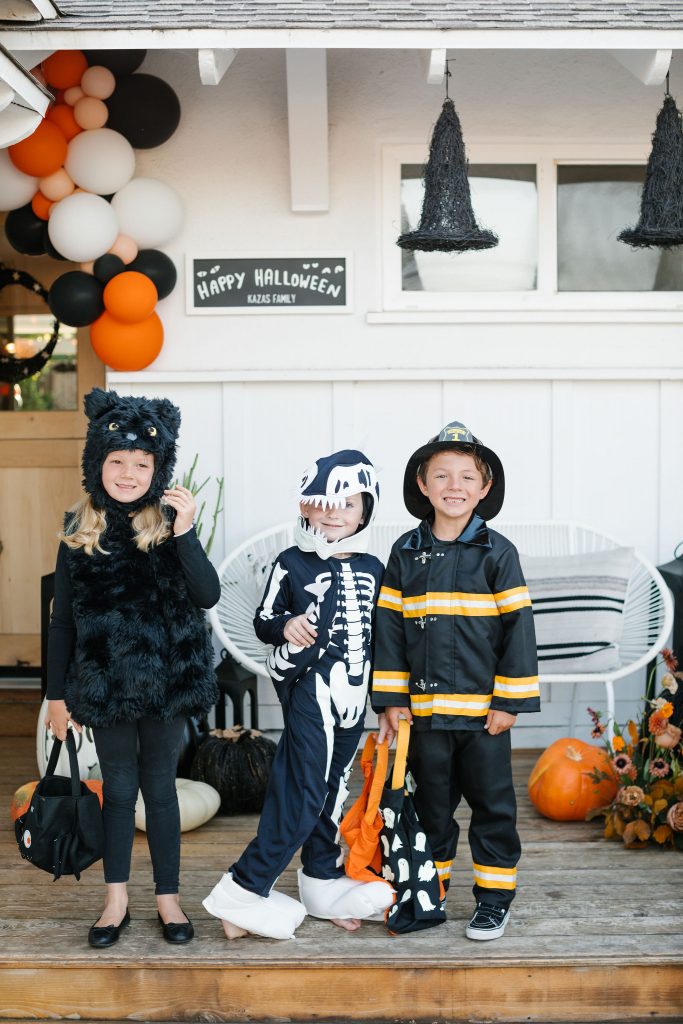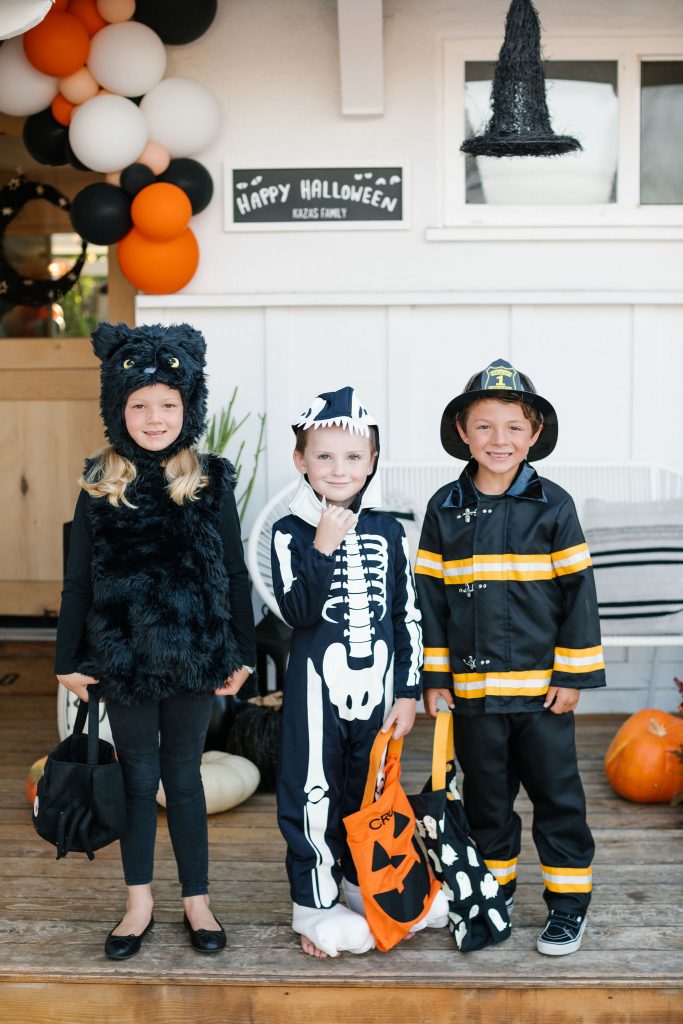 Then two adorable fairies! A unicorn fairy and a lavender butterfly fairy…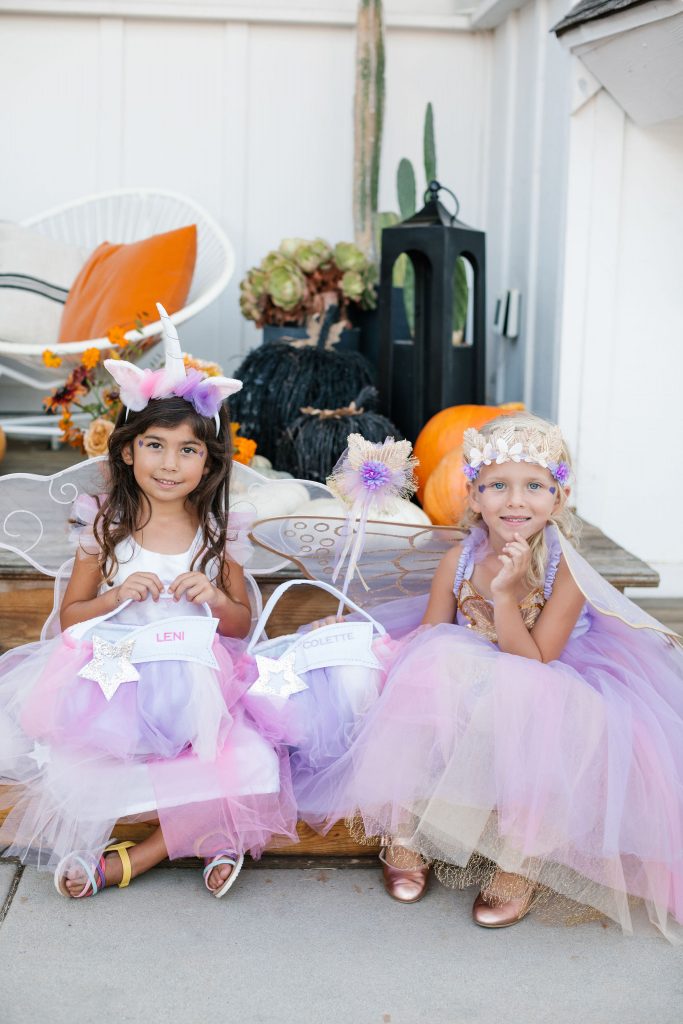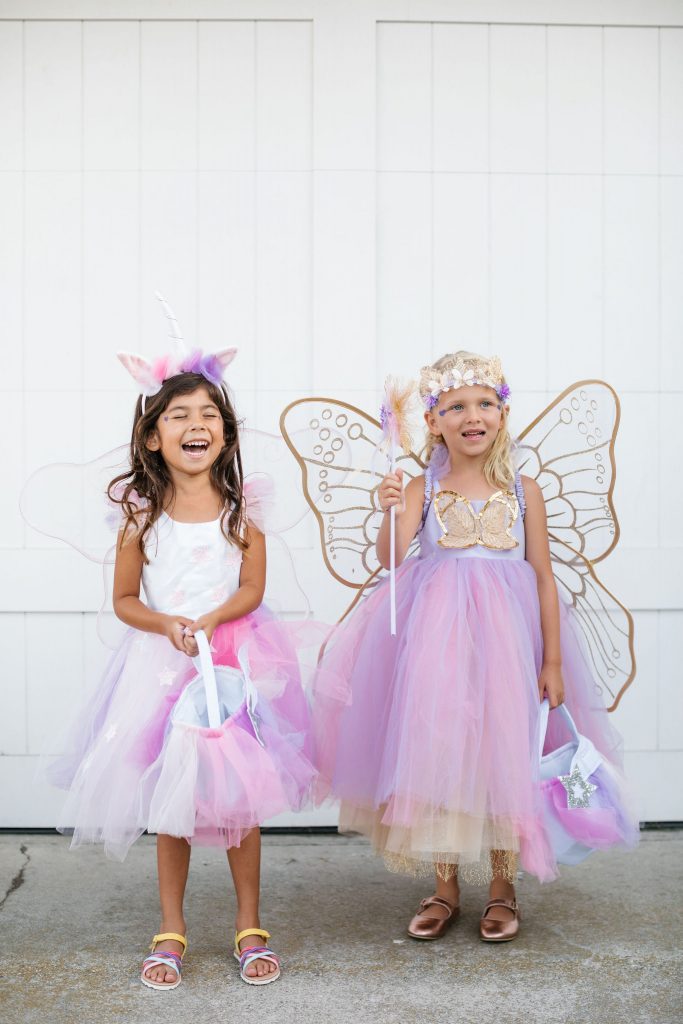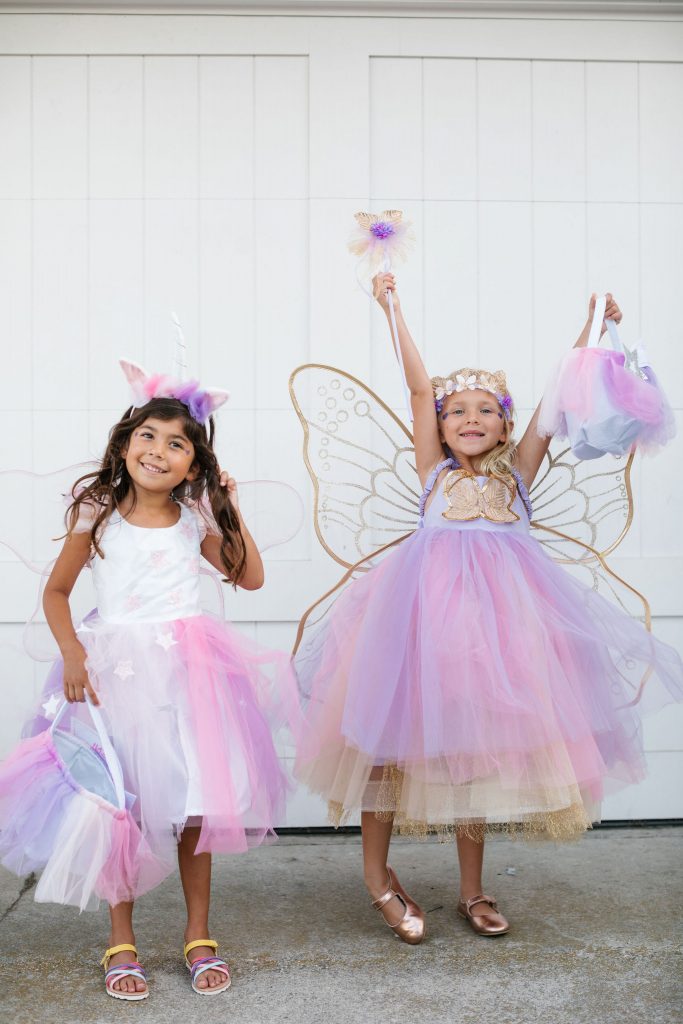 Onto our amazing astronauts!!! These kiddos loved their costumes to the moon and back!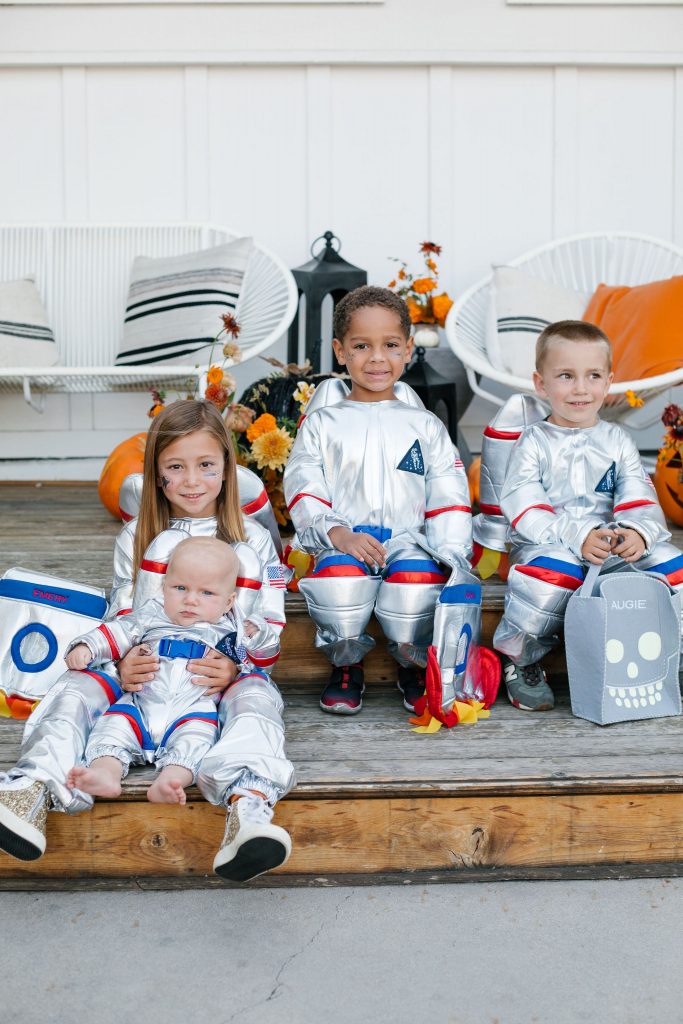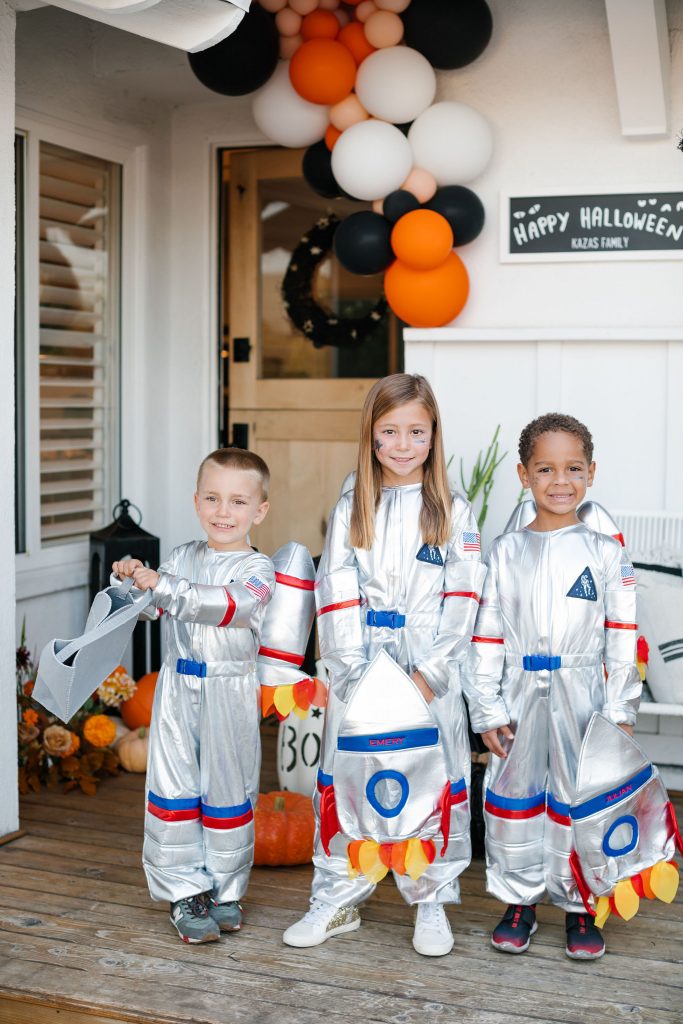 Everyone is ready to go trick or treating!!! Especially with their personalized treat bags!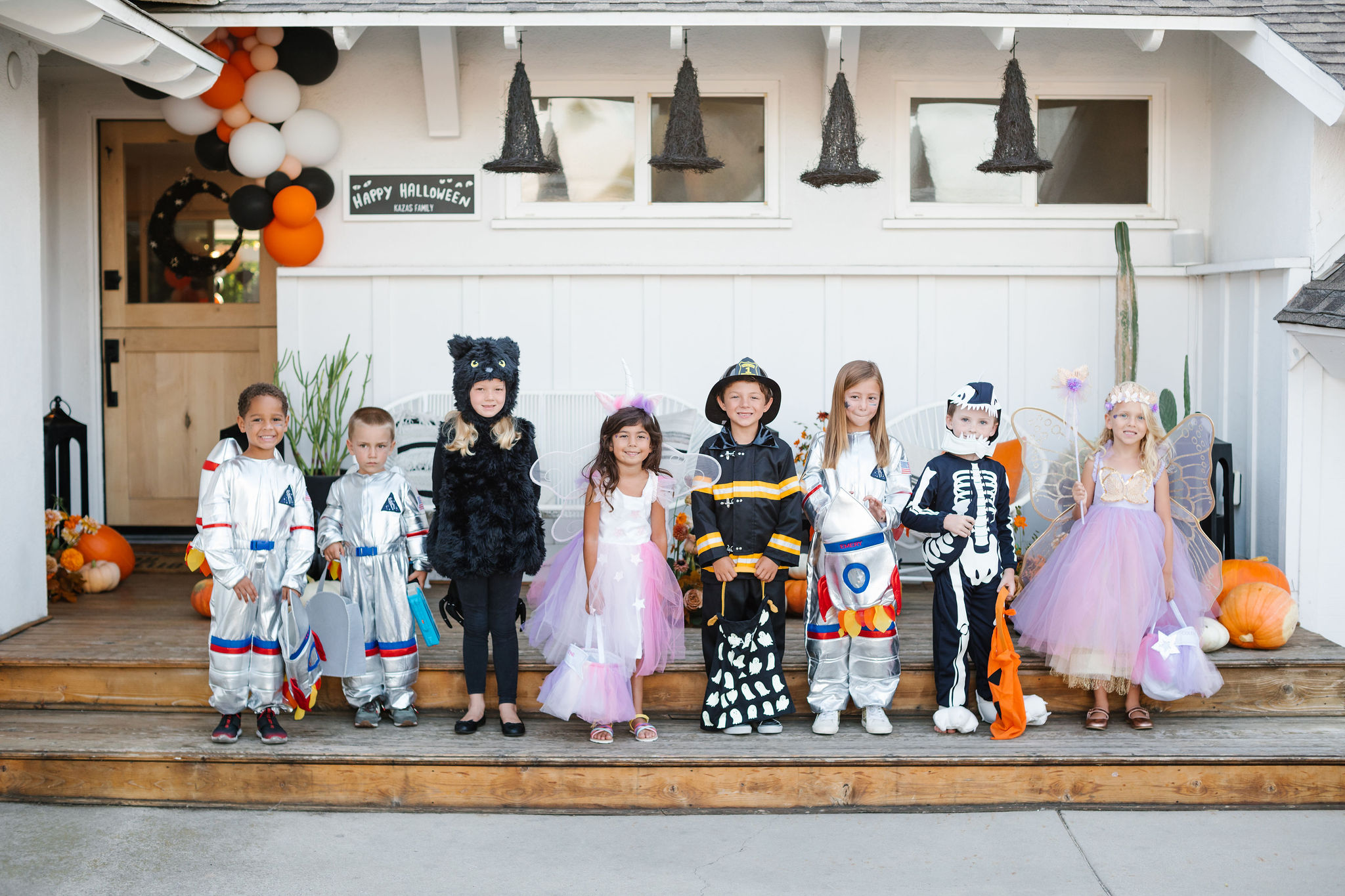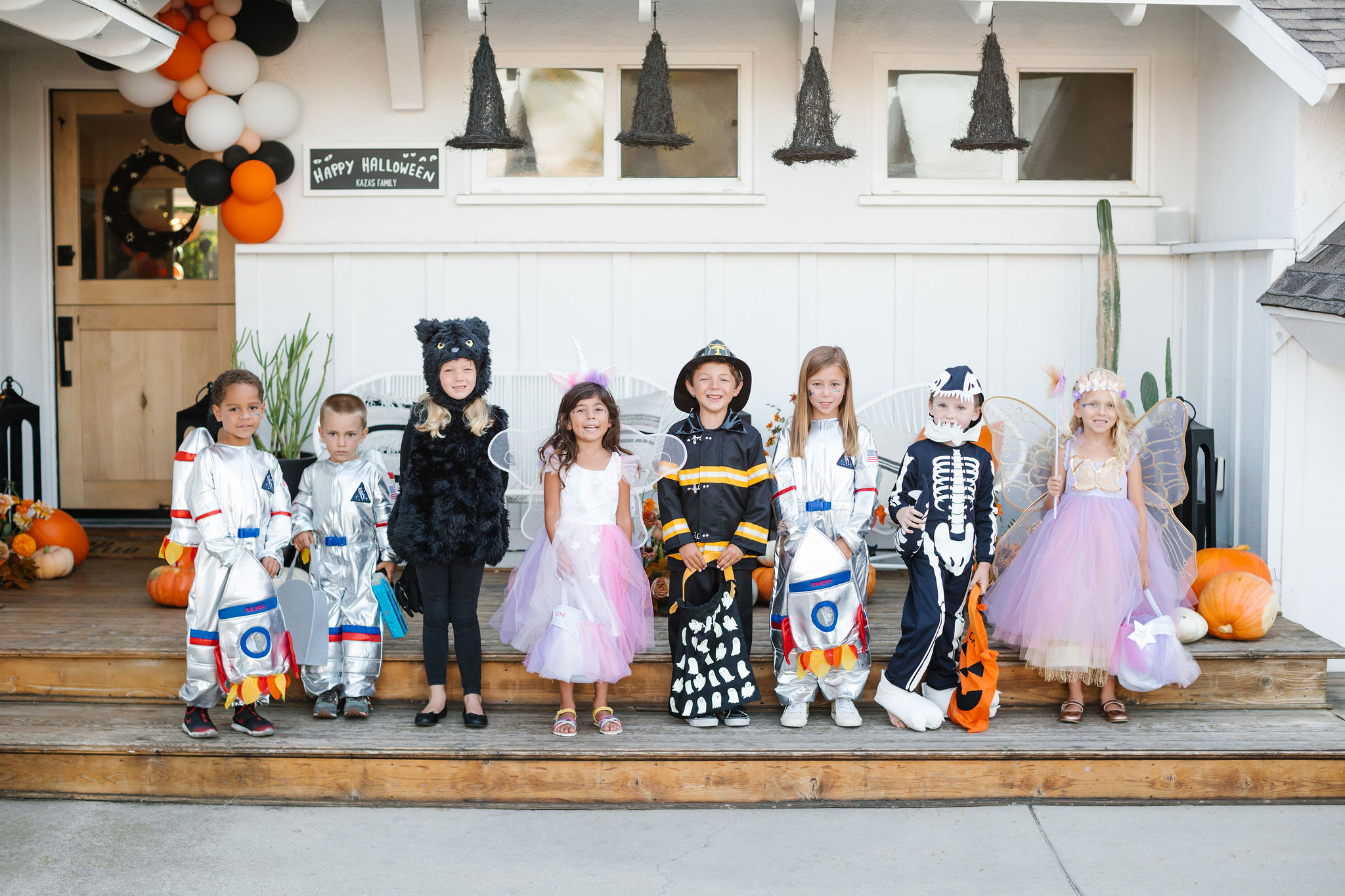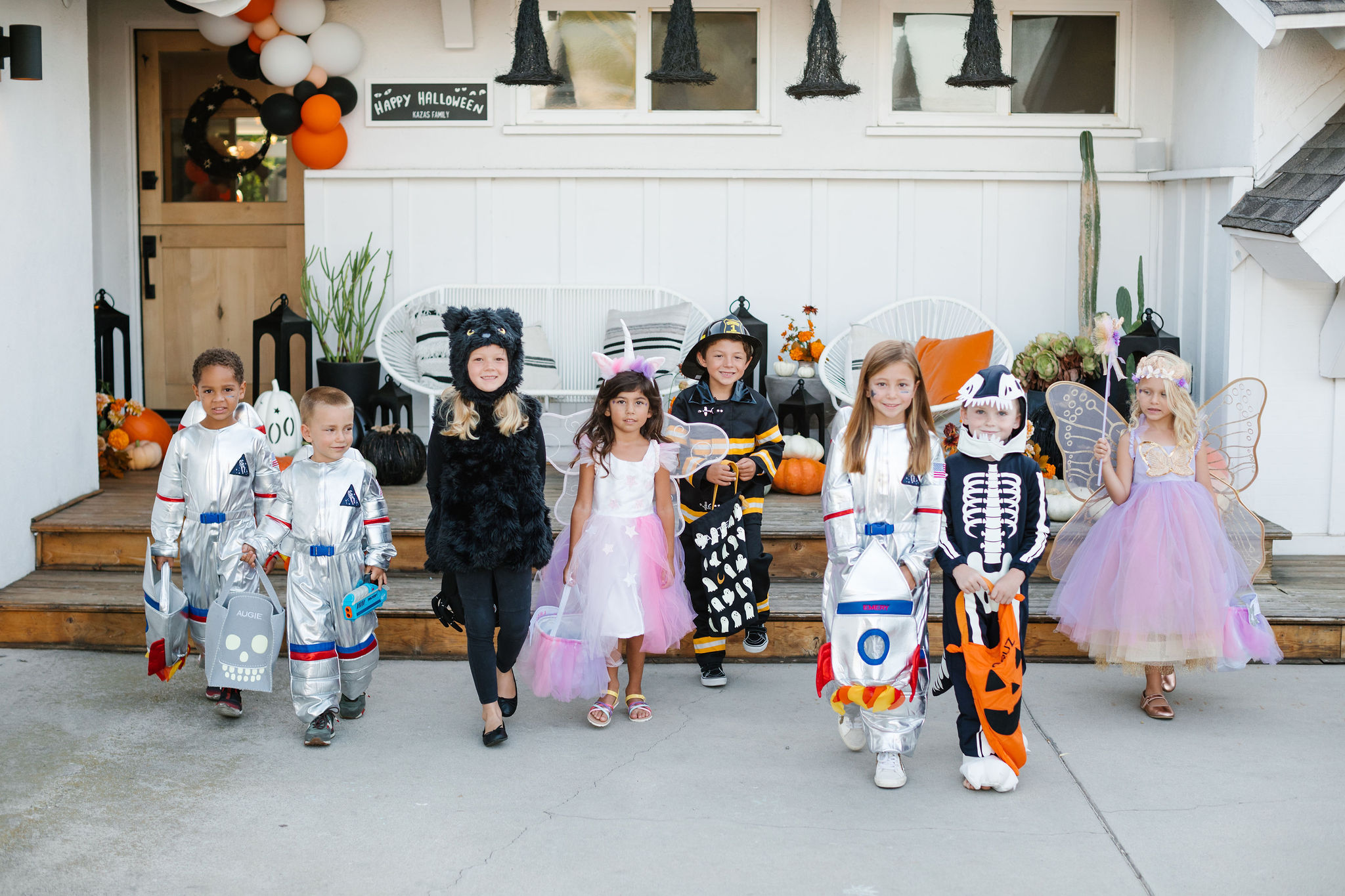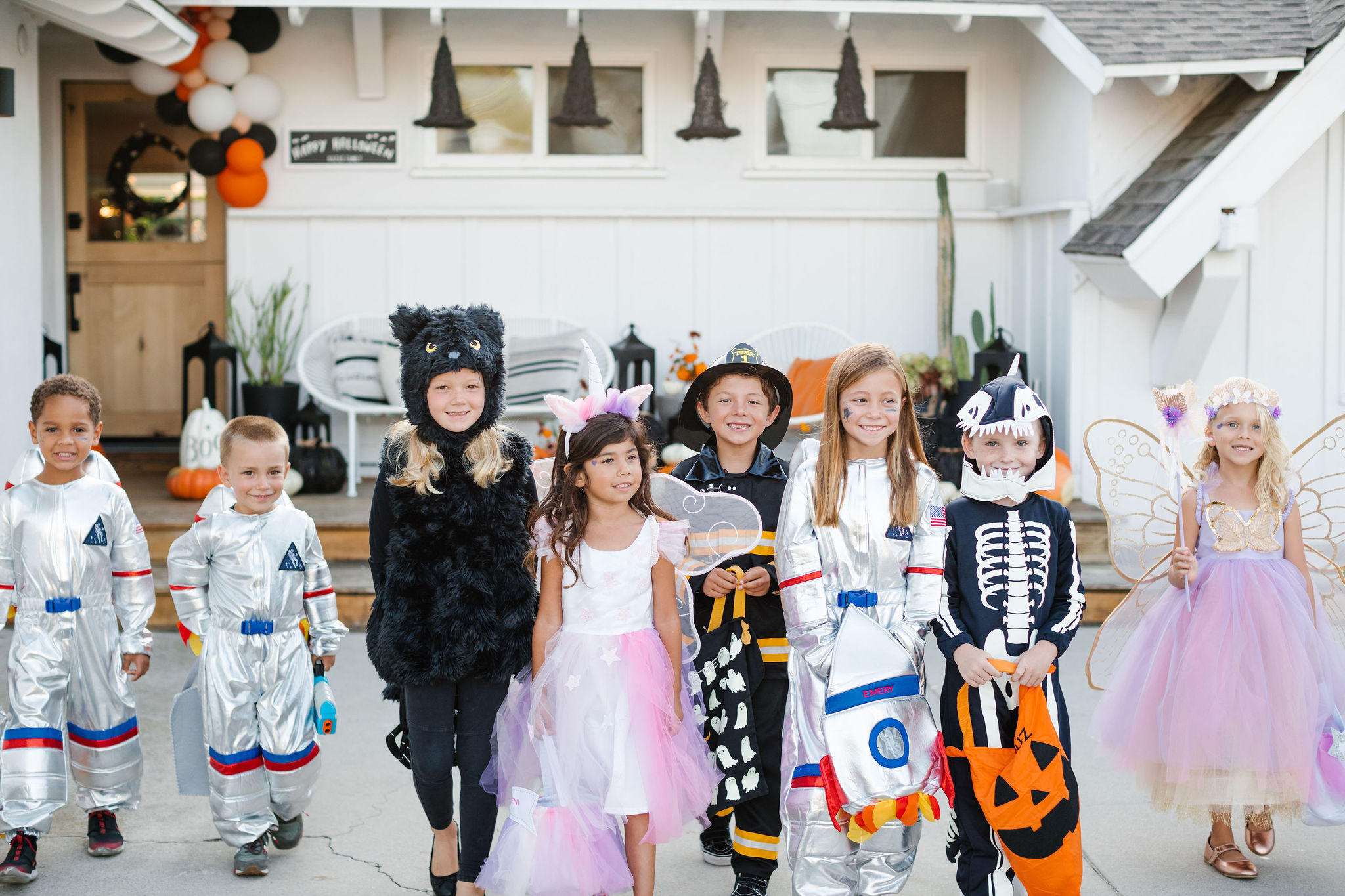 Alison Bernier captured these amazing individual photos of each kiddo – how cute are they?!
Julian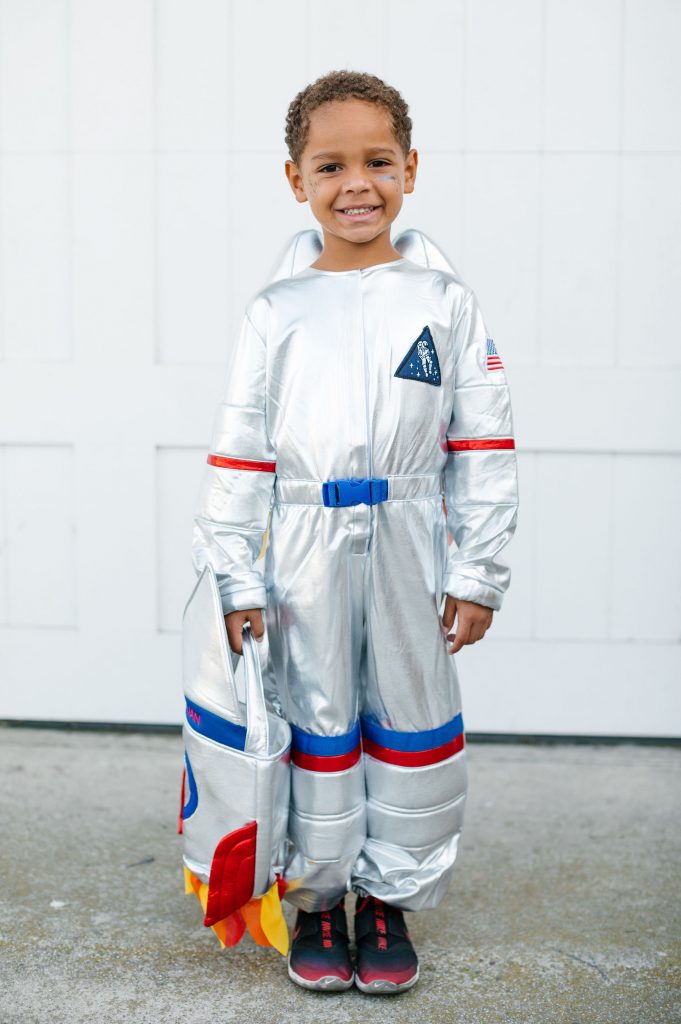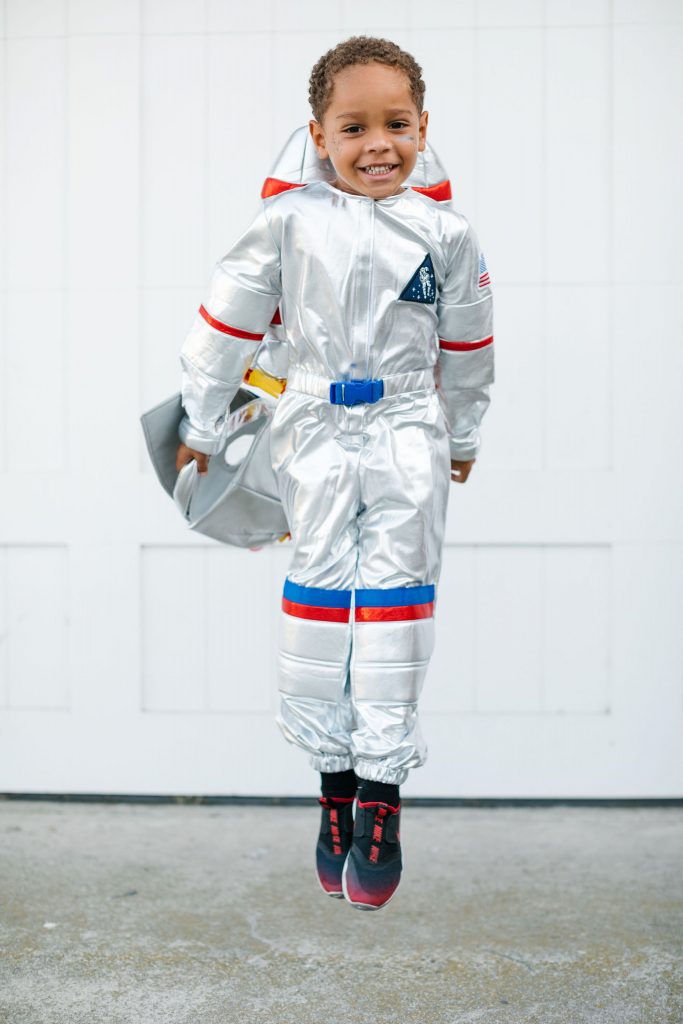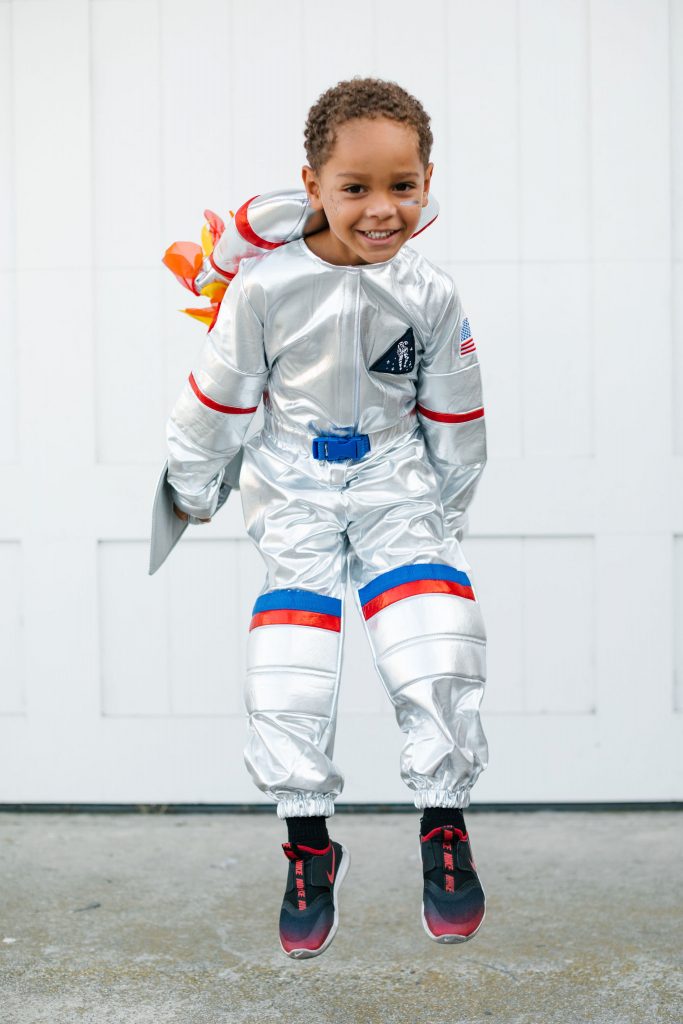 Penny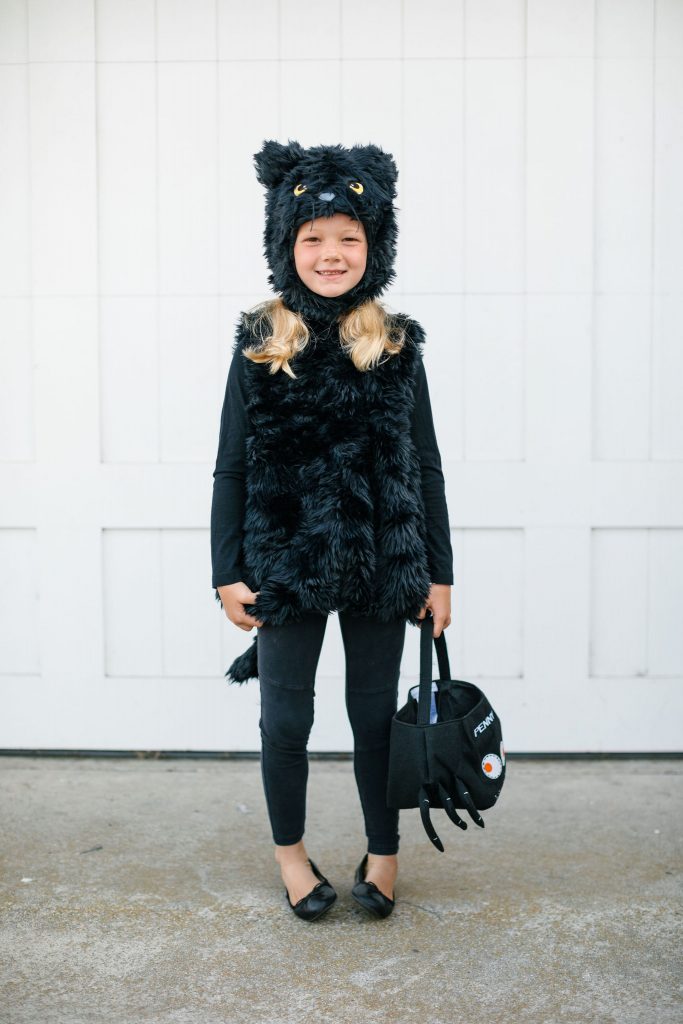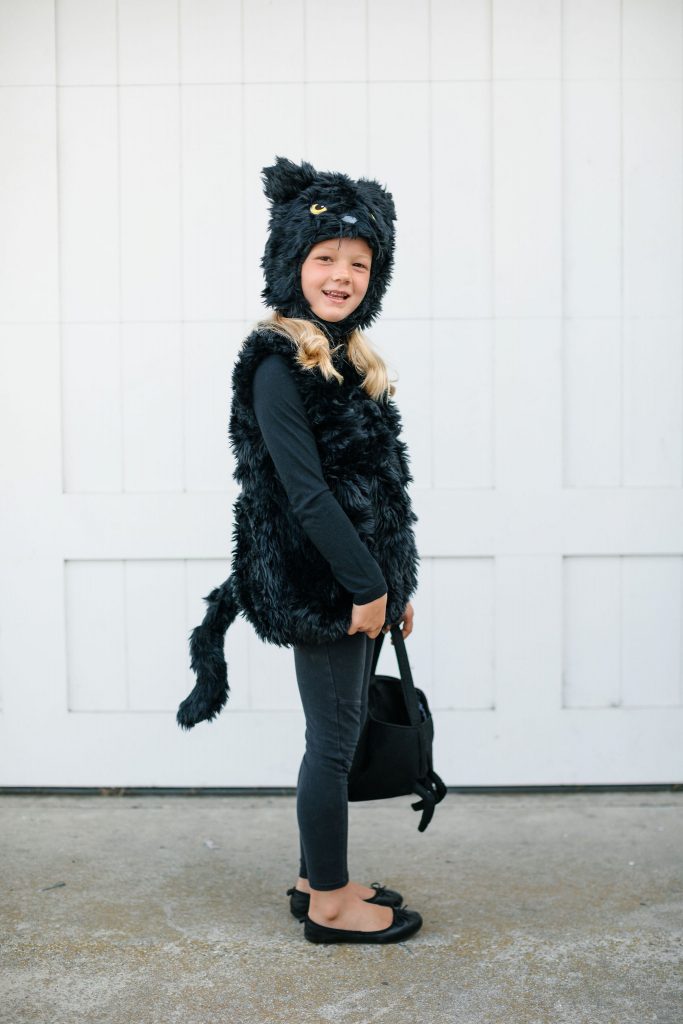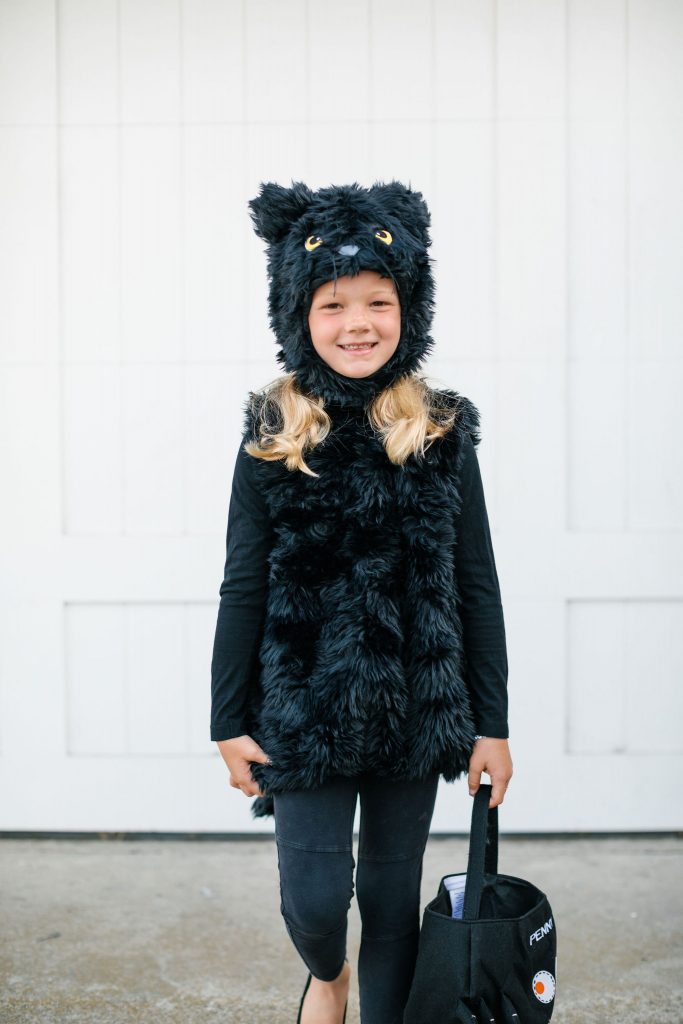 Lenni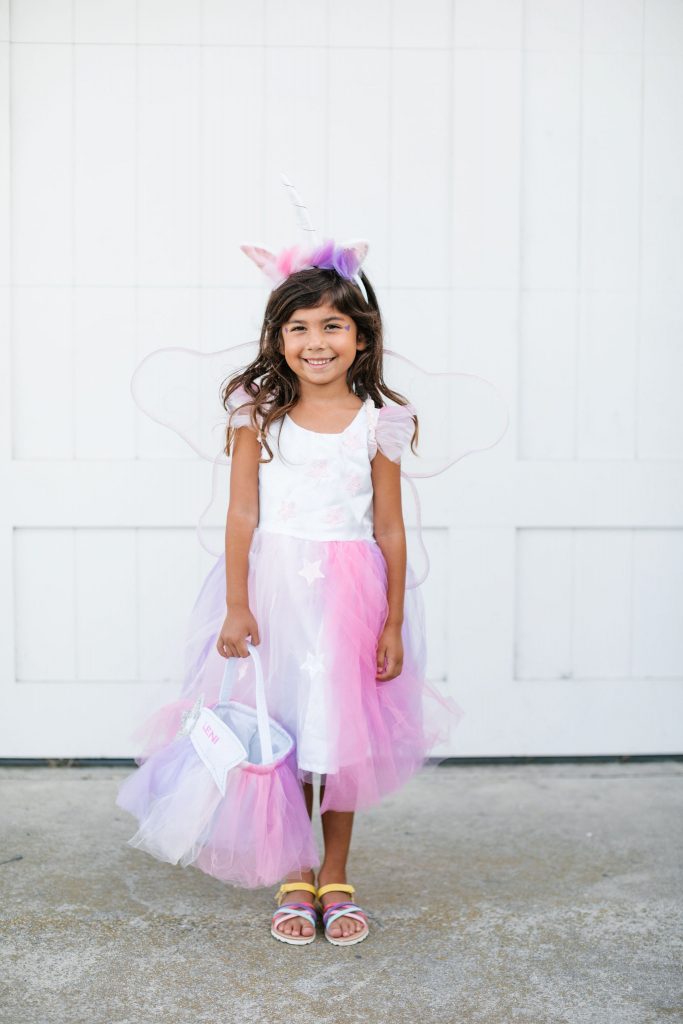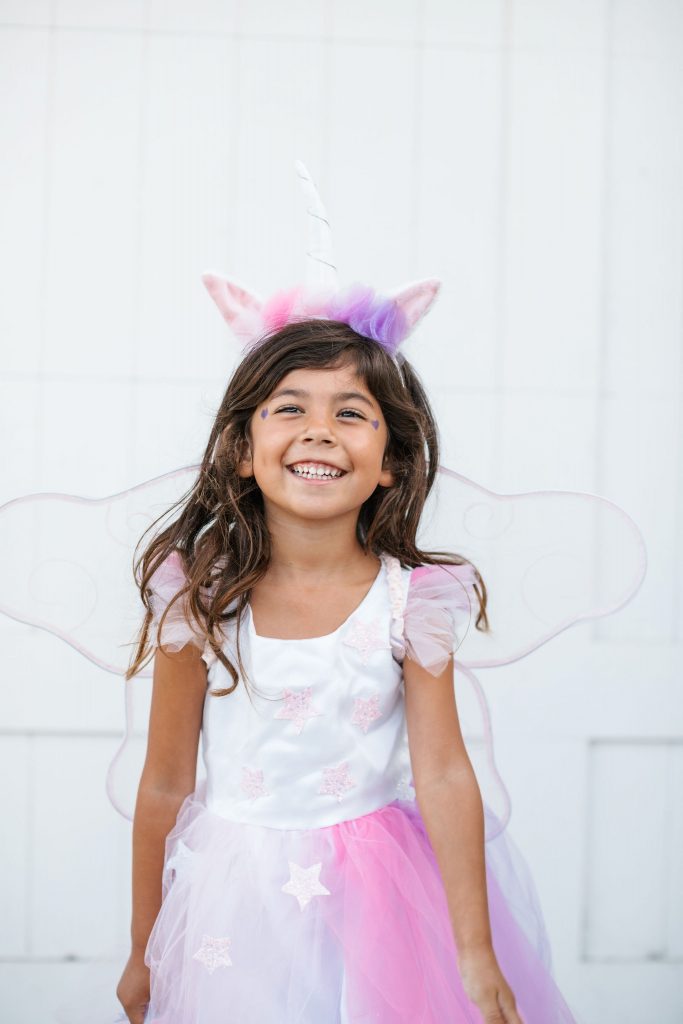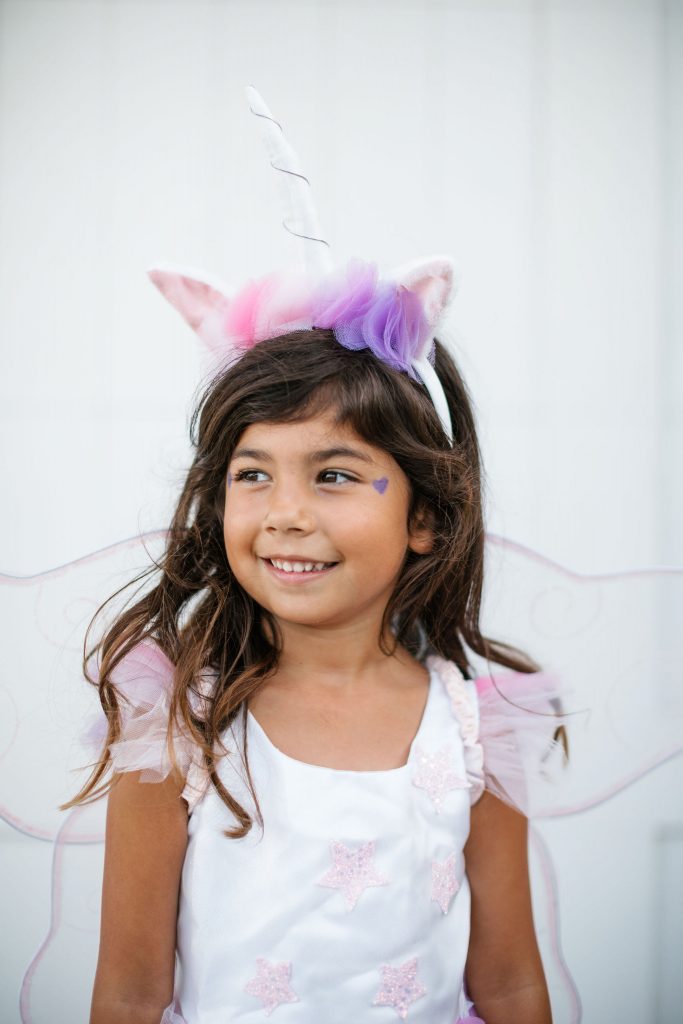 Augie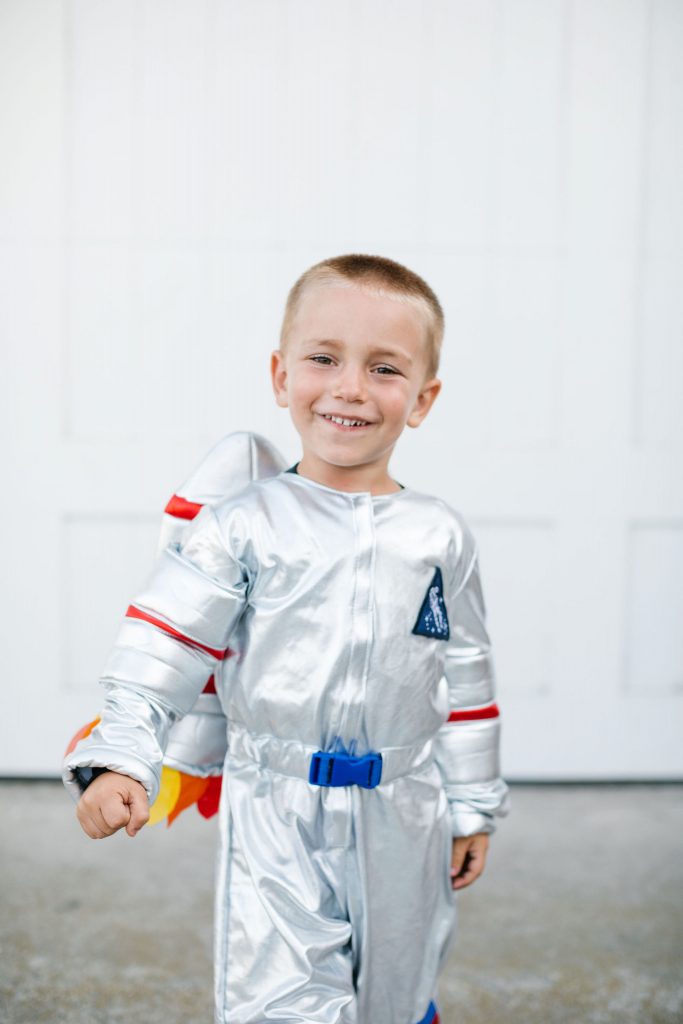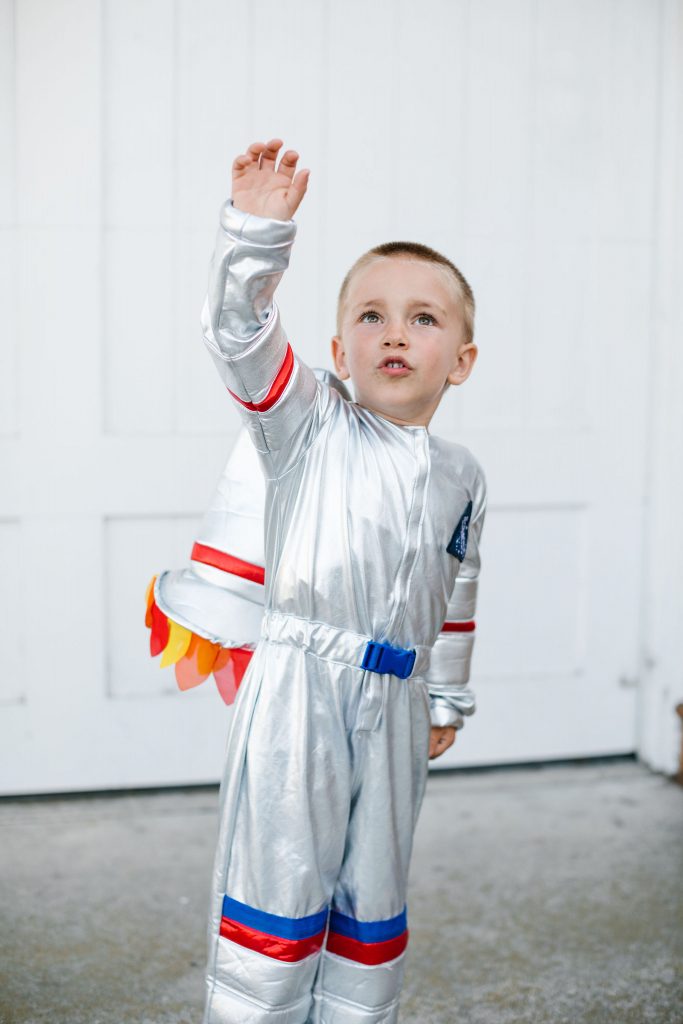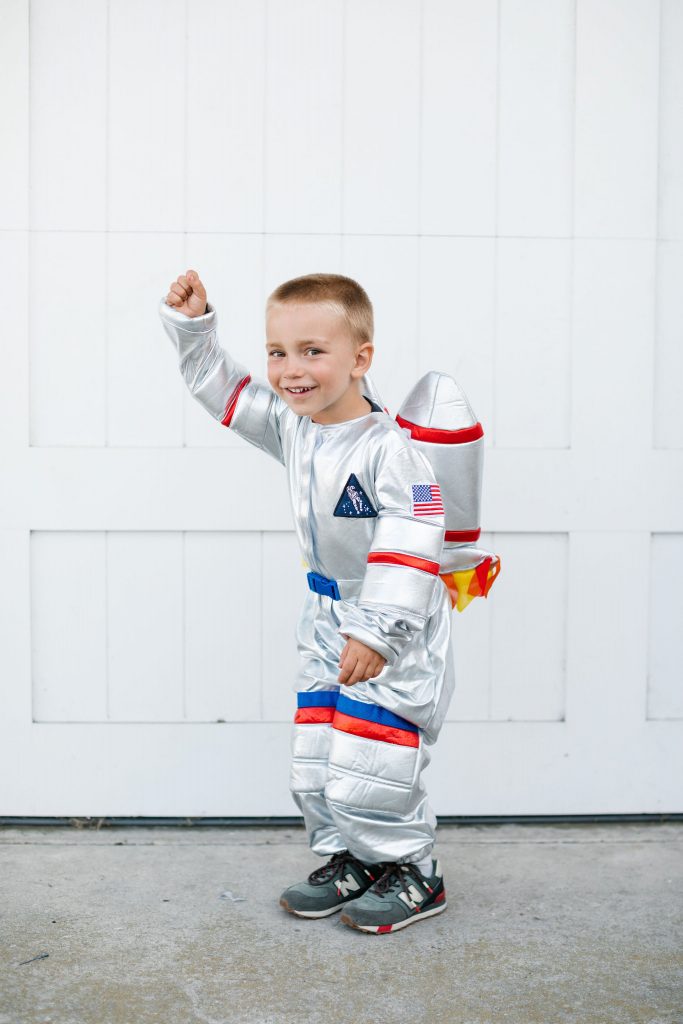 Cole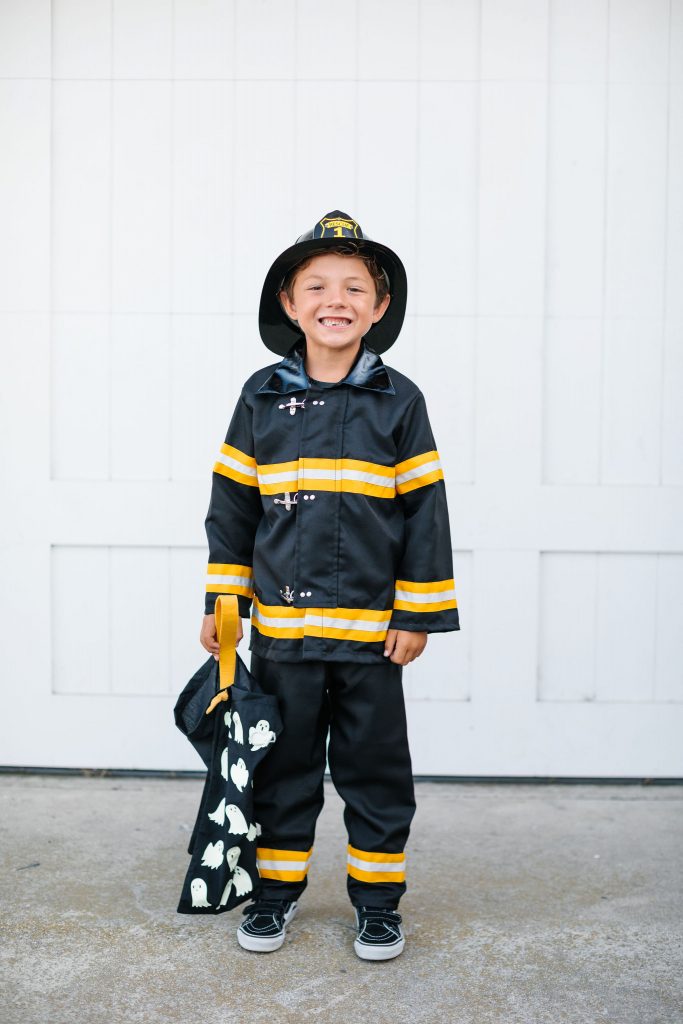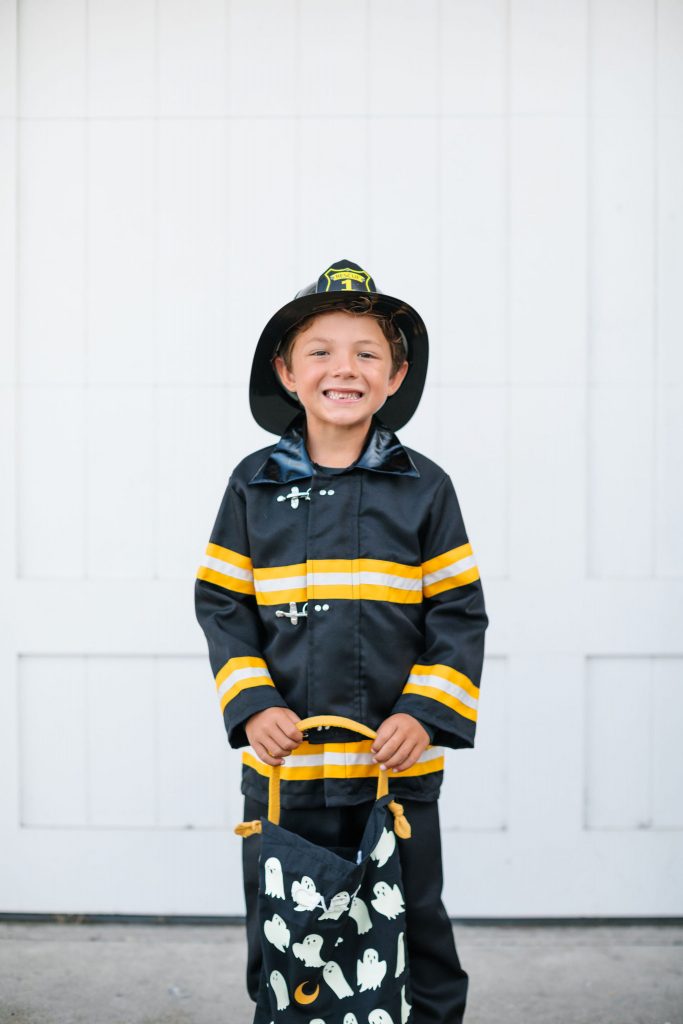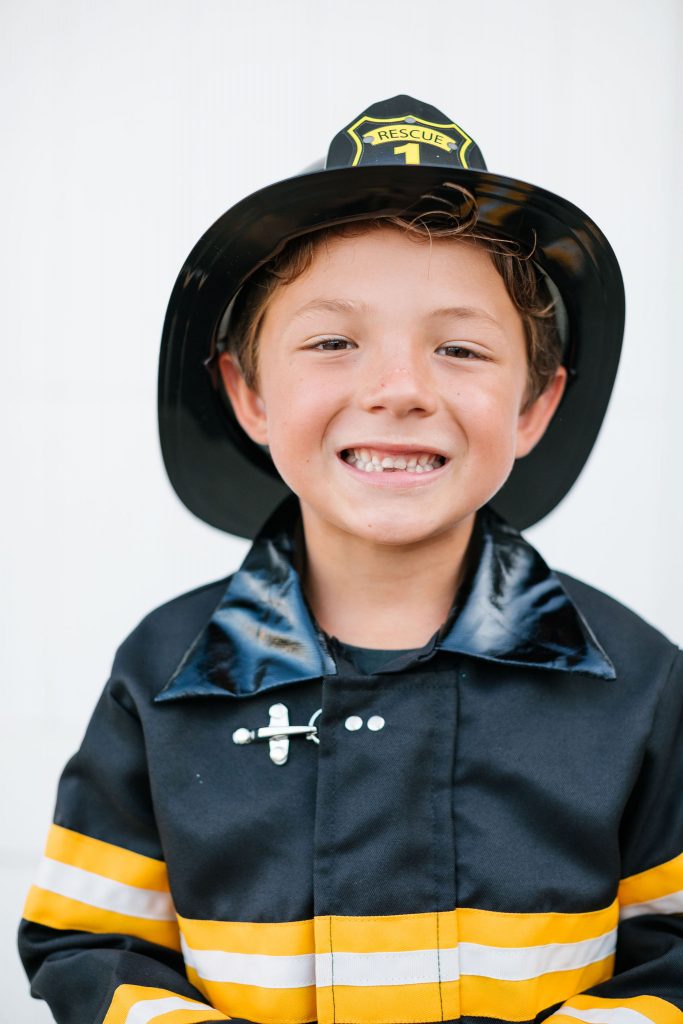 Emery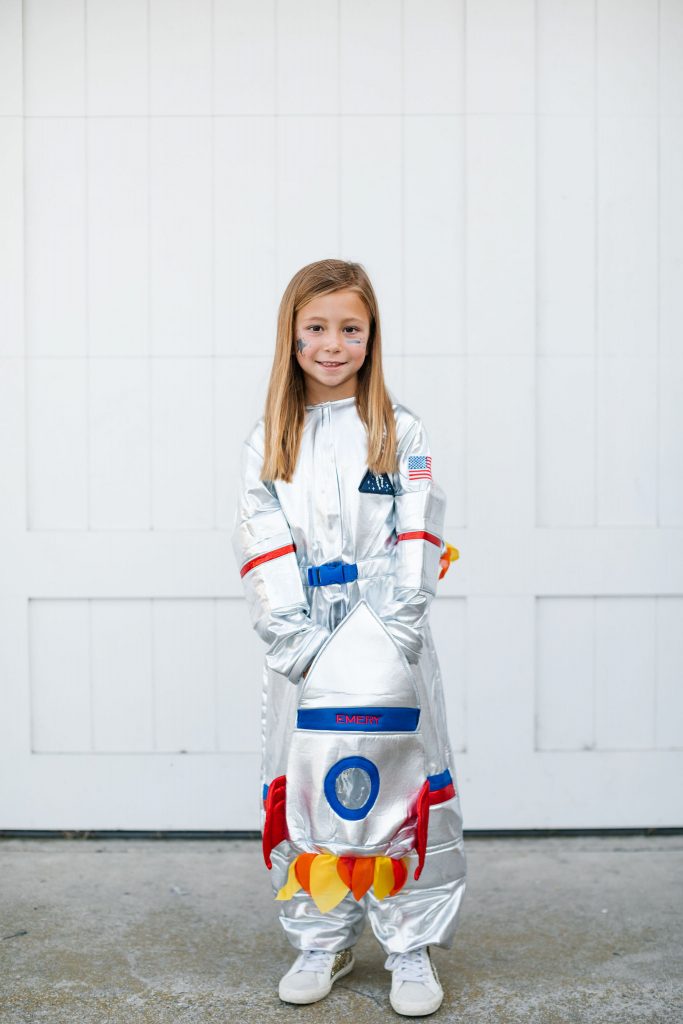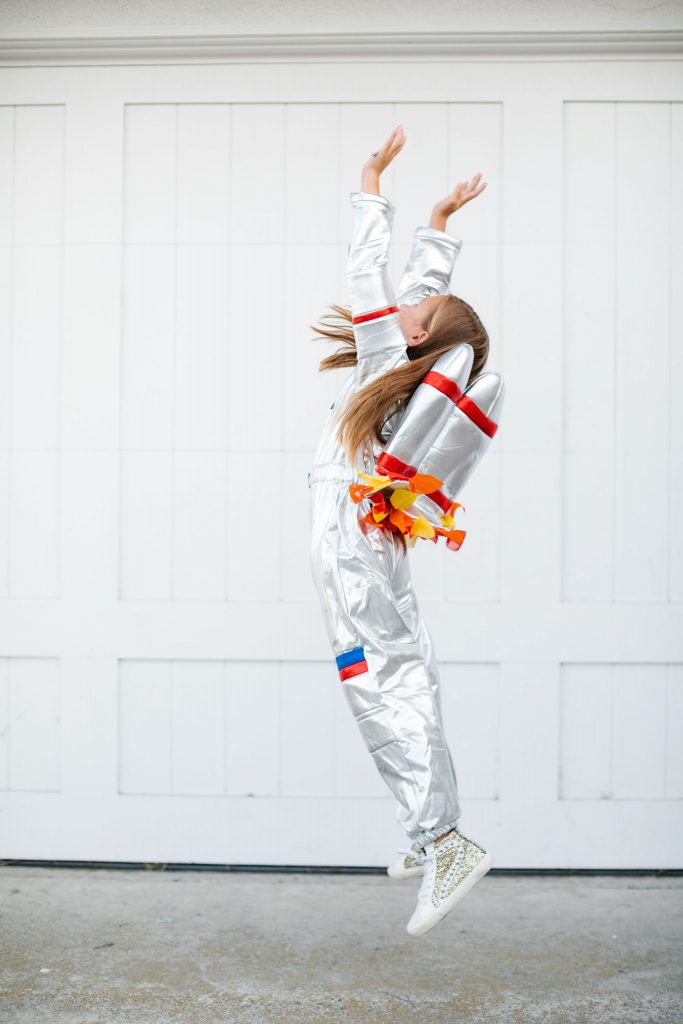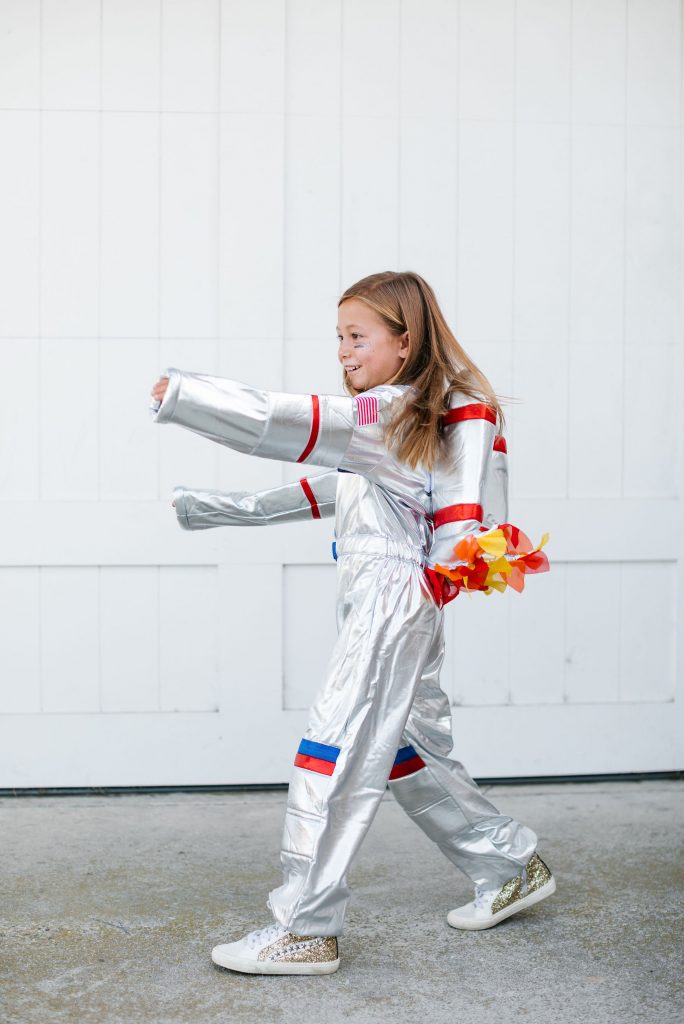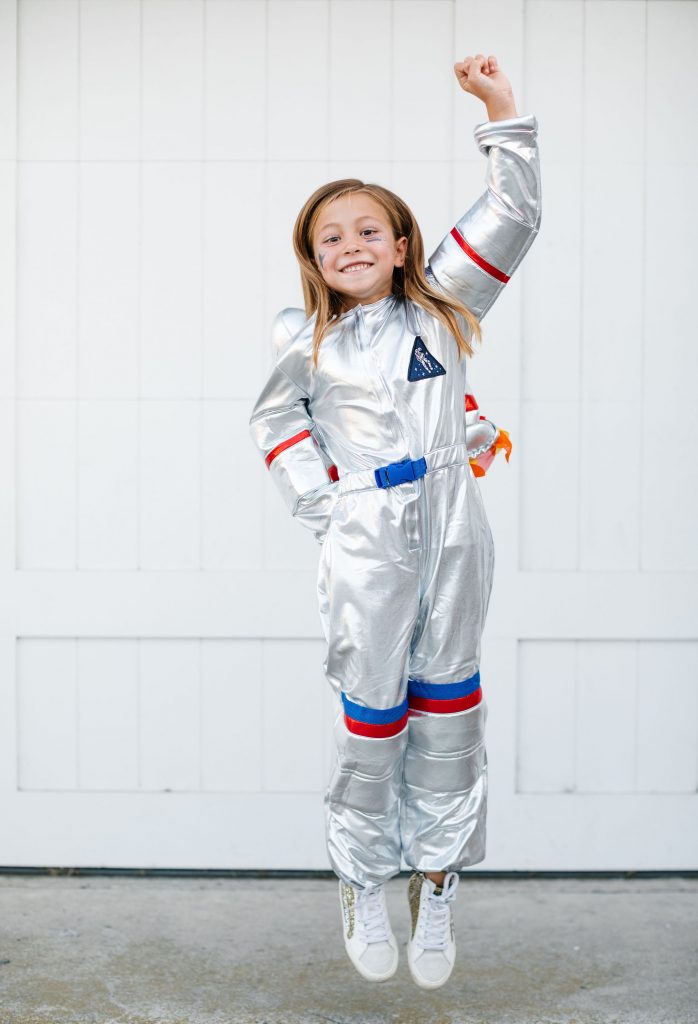 Cruz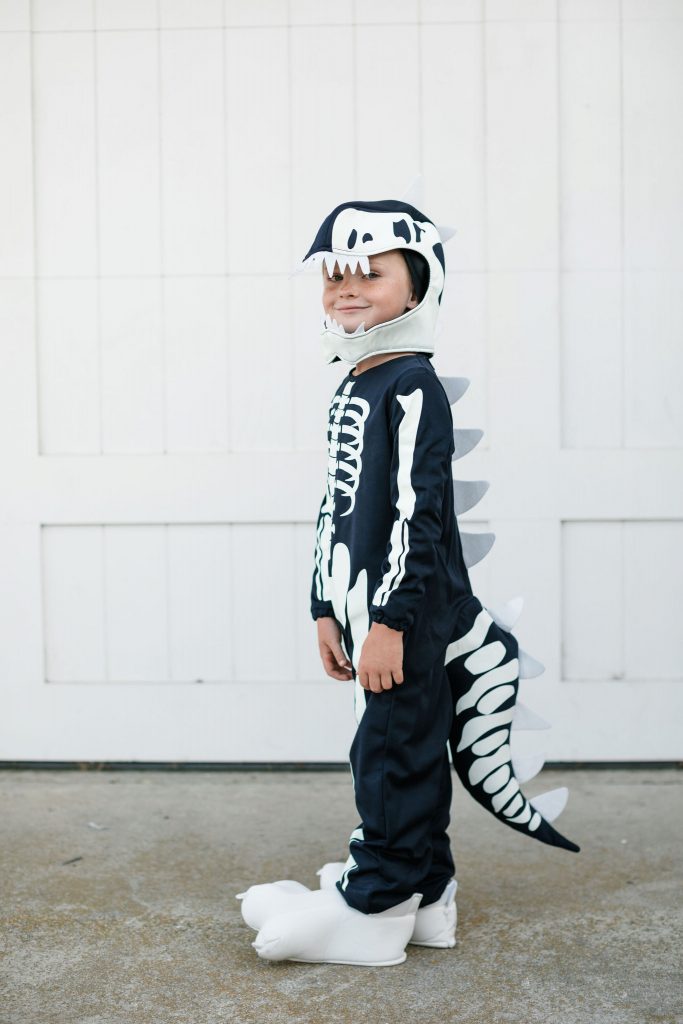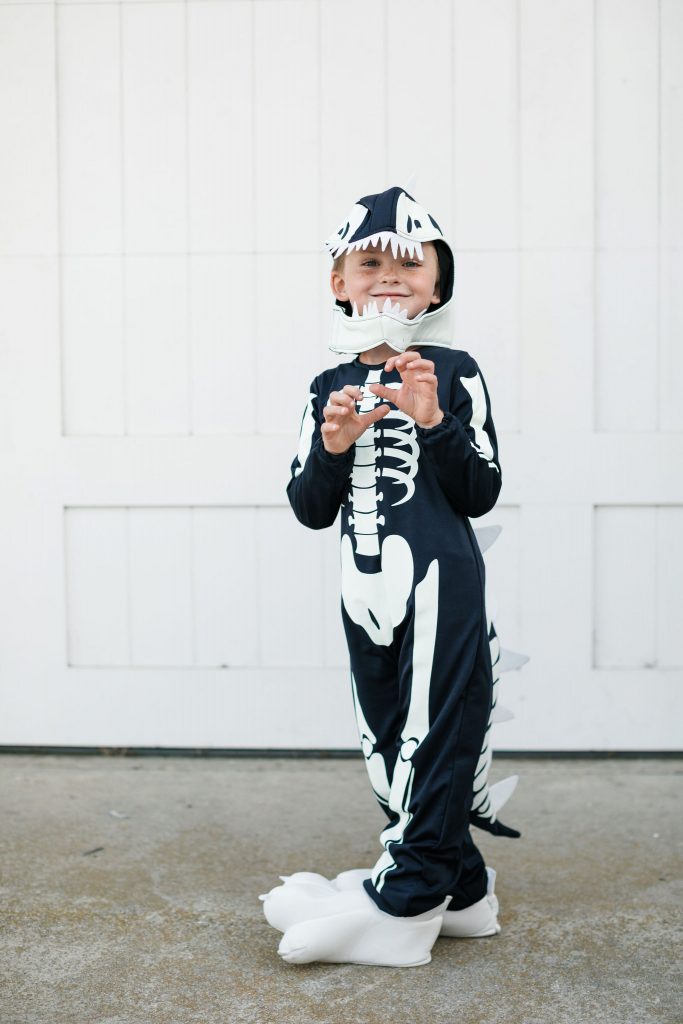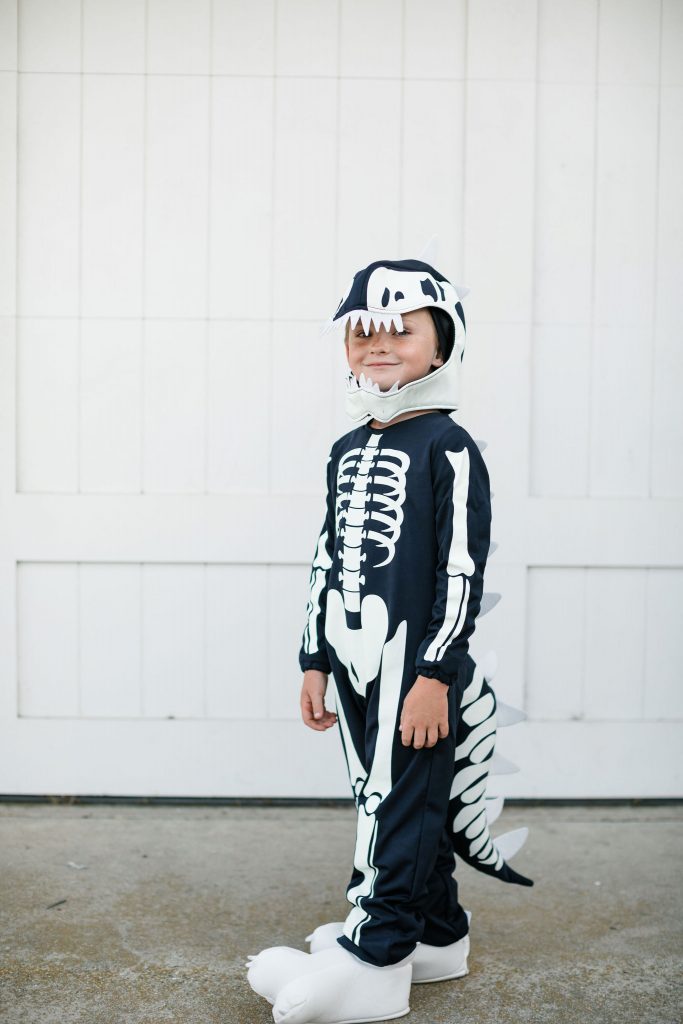 And Everleigh!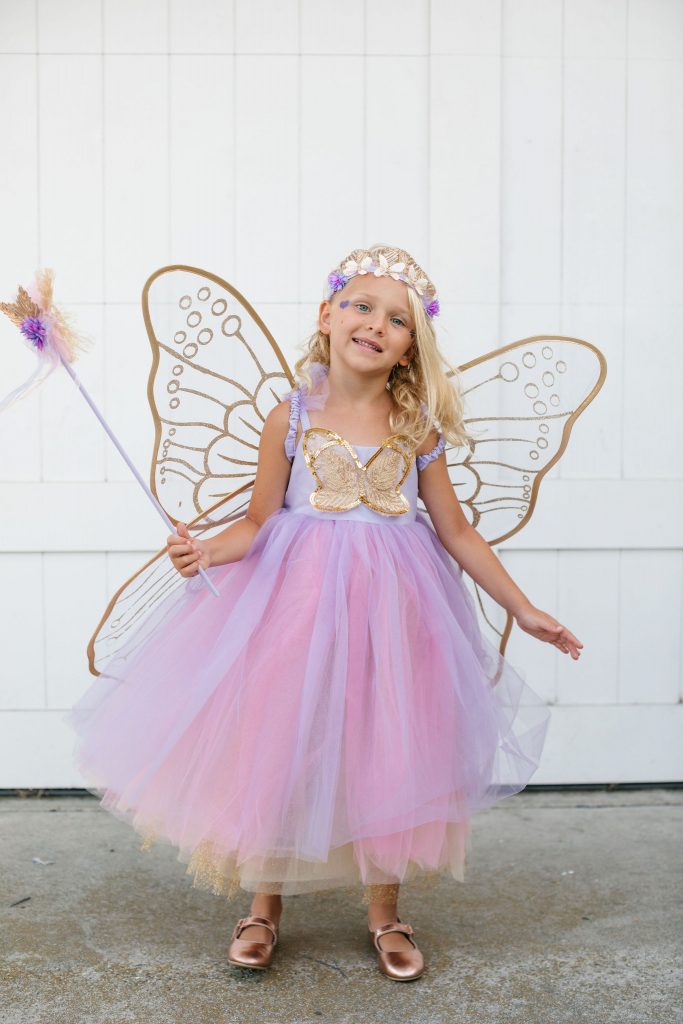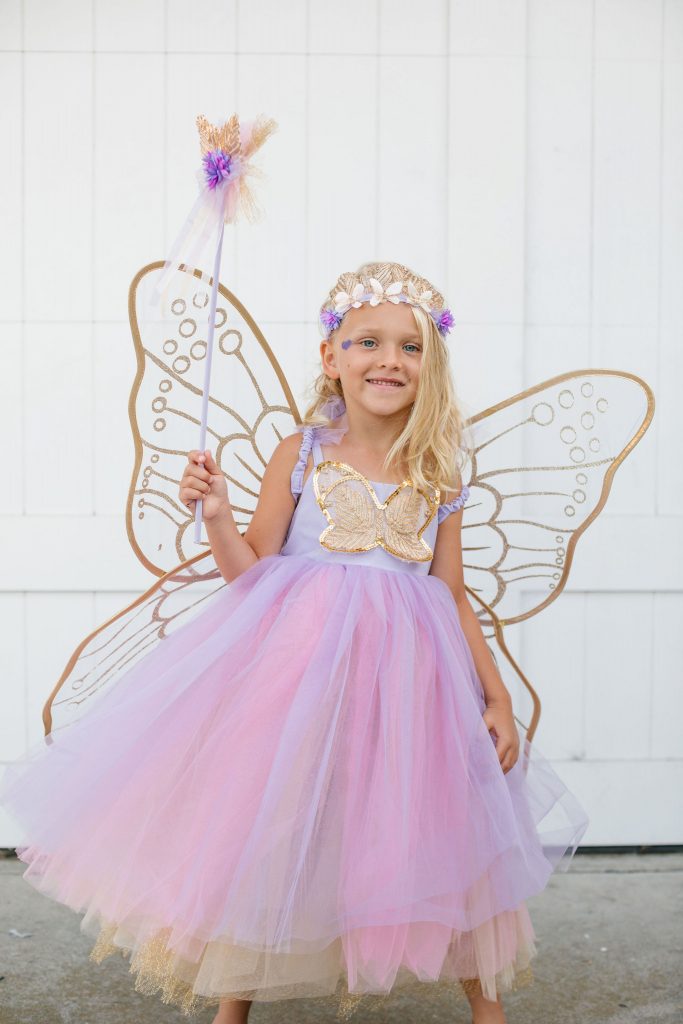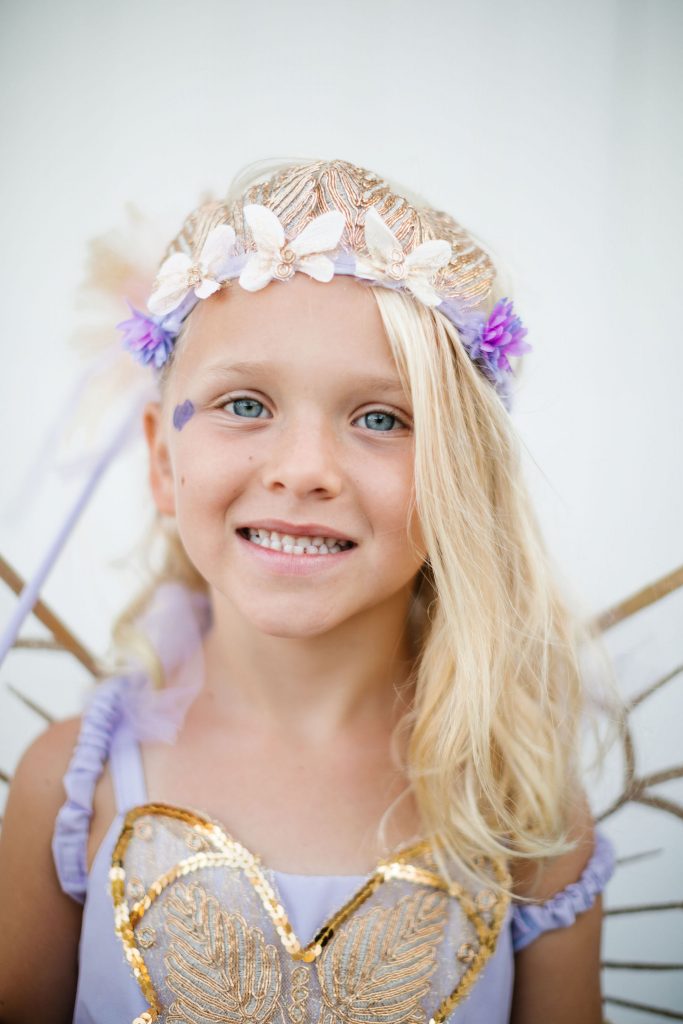 Such a fun day, fun season, and fun party!!! Shop all of our favorites below! Happy Halloween – let the fun begin!!!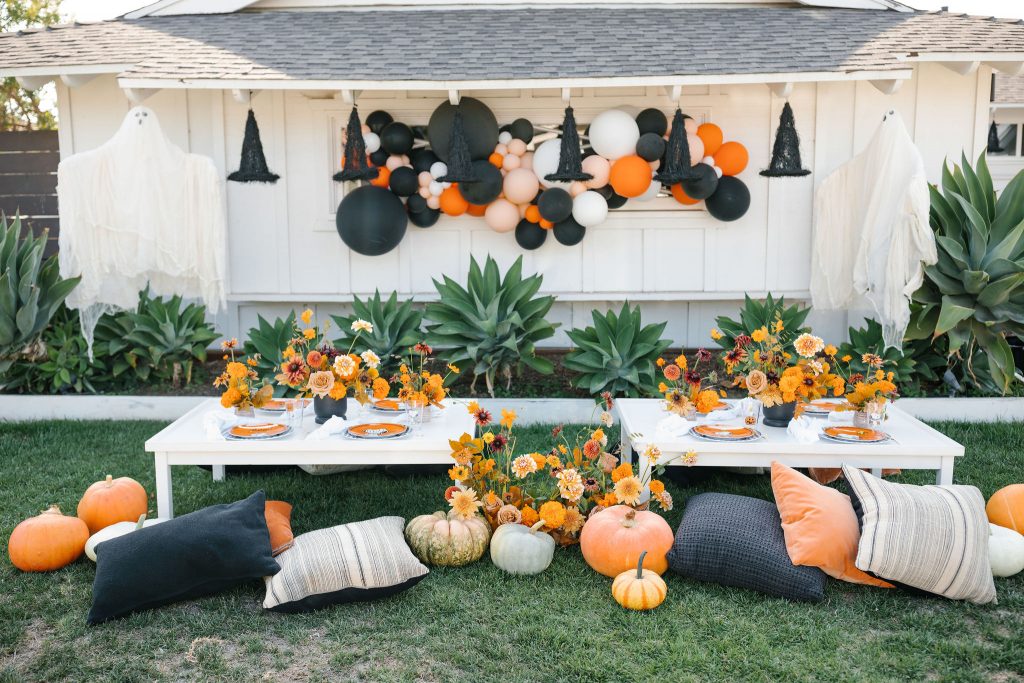 xx
Jacquelyn