---
If you like Piña Coladas…
you will love this watermelon pina colada!
If you haven't heard already, today is National Piña Colada Day! If you have been living under a rock, The Piña Colada, born in Puerto Rico in the 1950s, is a Caribbean classic that blends pineapple, rum, and coconut cream. Probably one of the best-frozen drinks! With this excessive heat so far this summer, I needed to cool down with something sweet and refreshing. It's not National Piña Colada Day without a Piña Colada or two! And summers favorite fruit, the watermelon, is making this classic cocktail a pretty pink color. This summery combination of fruit is positively making me want it to be national Piña Colada Day every day!
I N G R E D I E N T S
5 cups frozen watermelon
1/2 cup coconut cream from a can
1/2 cup coconut rum
1/4 cup banana rum
1 tablespoon lime juice
1/2 cup pineapple juice
D I R E C T I O N S
Start by cutting small cubes of watermelon and throw those babies into the blender with all of the other ingredients and blend until smooth. Evenly distribute the yummy tropical mixture into your popsicle molds. Pop into your freezer overnight.  Tip: put the molds up high or label "mommy's popsicle" so the little ones don't mistake them for their treats! Pop out of the mold and enjoy! You can also of course, not add in the coconut rum to make a kid-friendly/non-boozy treat!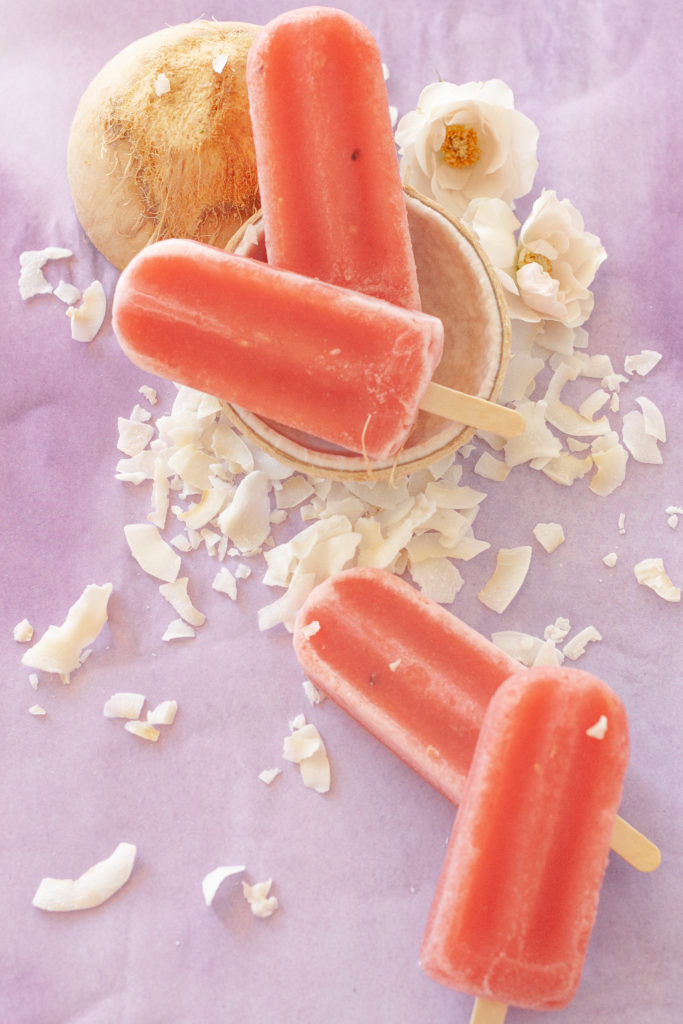 …and I apologize if you now have that song in your head all day, but guys its National Piña Colada Day!
xx
Abby
SaveSave
SaveSave
SaveSave