My family and I recently traveled to Costa Rica with our friends the Bernier's. Yes, that's Alison Bernier, one of our favorite photographers who also happens to be one of my besties! Plus, our kids are besties and you could even say our husbands are too, haha! Lucky me traveling with a professional photographer and getting all kinds of amazing photos. It was a magical trip with all of our kiddos and I thought I'd share a bit about it with you guys today!
Through-out the trip our kids wore our favorite swim wear line Seaesta Surf. What can I say, they traveled to Costa Rica in style! Keep scrolling to check out our adventures and some Costa Rica tips along the way!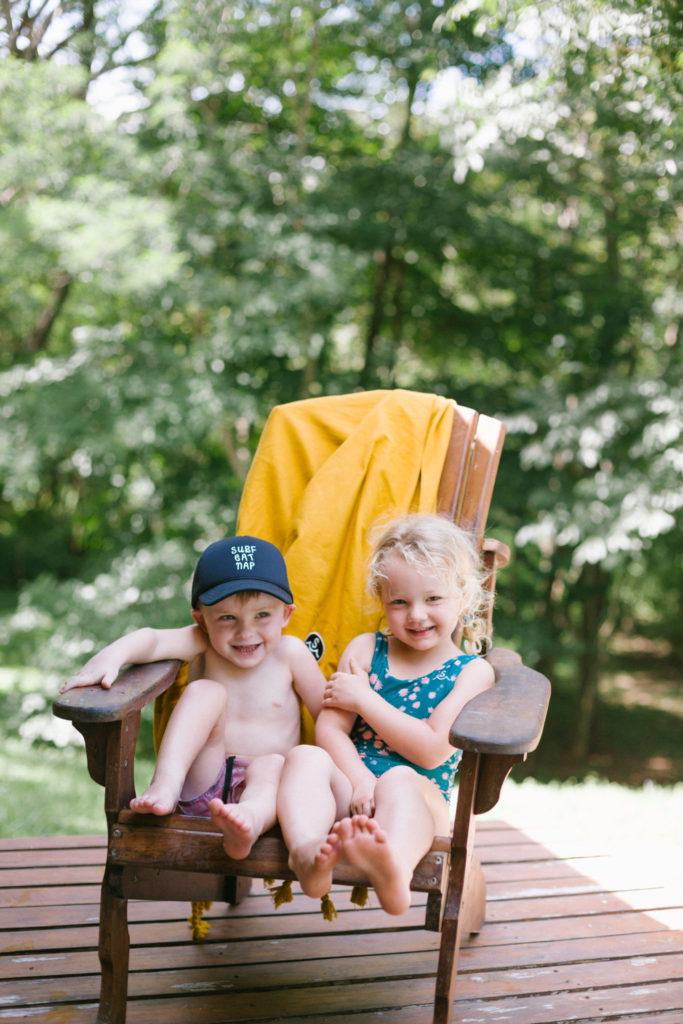 We all shared one big house in the jungle near the beach. It was nice for all of us to share and have a home base. Our house is on VRBO and you can see it here. The owner Jennifer was near by and so helpful to anything we needed. It was really fun for the kids to all be in the same house and wake up every morning and start playing right away. I do think staying in a resort may be nice, but this was perfect for us.
Jennifer even set us up with Ana, the sweetest Costa Rican lady who came and cooked breakfast and dinner for us each day. She also cleaned up a bit whenever she was there doing dishes and cleaning any messes the kids had made downstairs. We loved Ana!!! Alison and I HIGHLY recommend hiring someone to handle those things, haha, because as us moms know – traveling with kids isn't that much of a vacation, but this made it much more relaxing!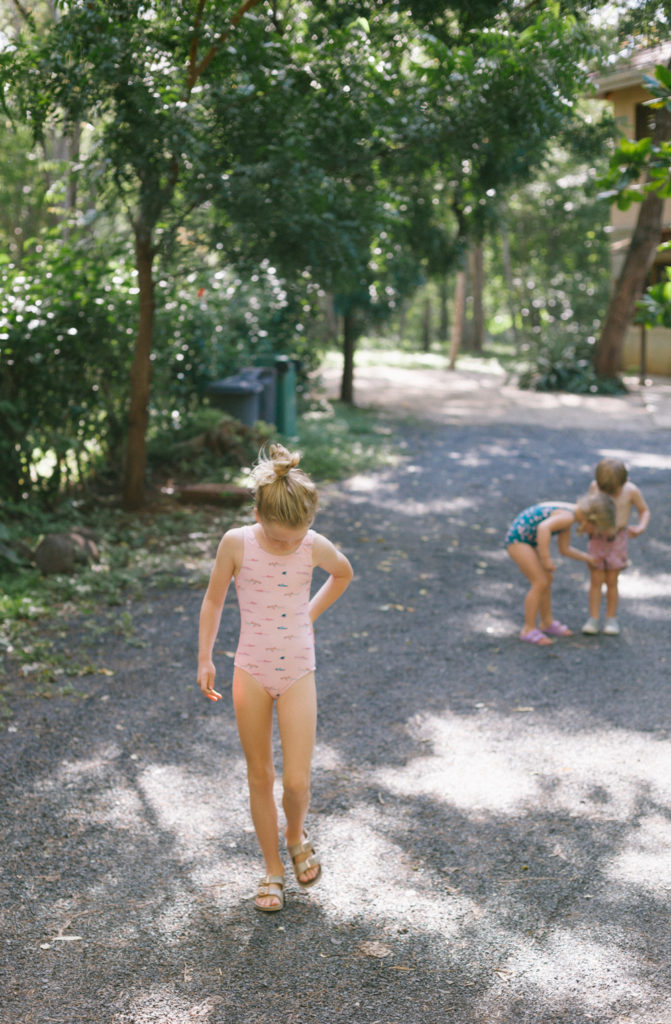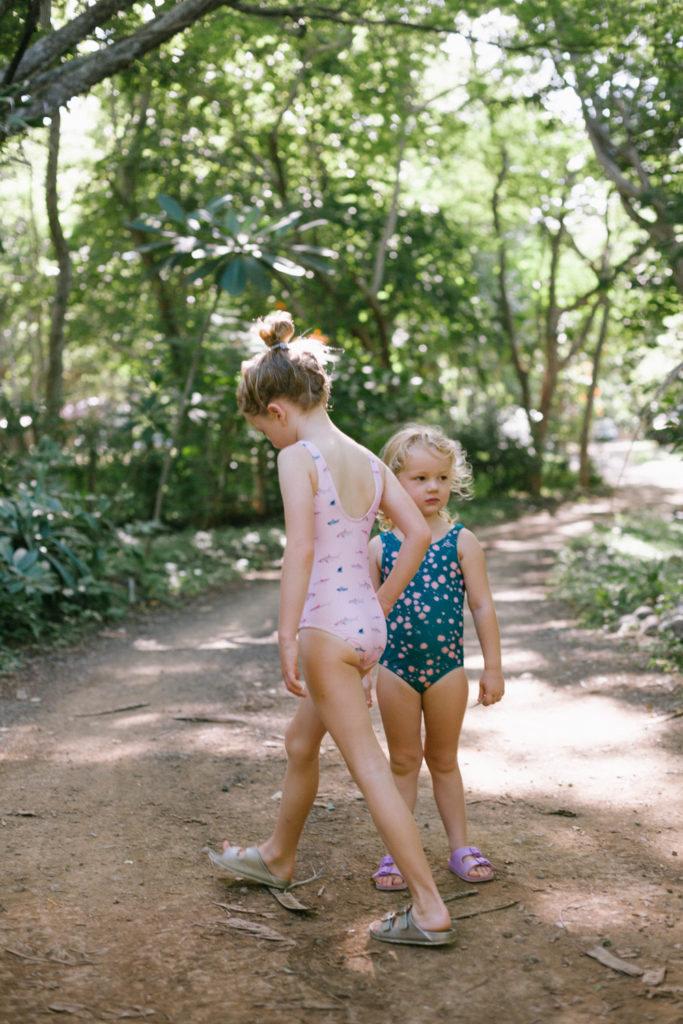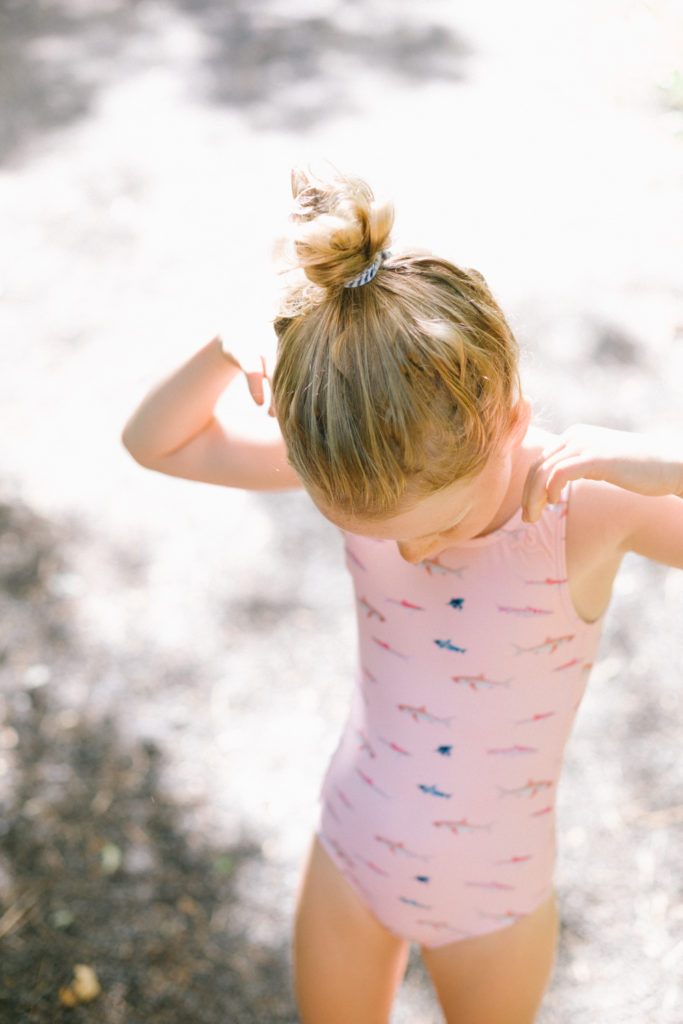 Most mornings we'd walk outside searching for monkeys in the trees. This is Cruz's face below when hearing them. They don't sound like you think they would, it's more of a howl/growl! It was so fun seeing all of the animals like monkeys, lizards and iguanas. We even had a rather large iguana that lived in a pipe near our house my son Court named Barry. The kids loved feeding him whenever they got the chance!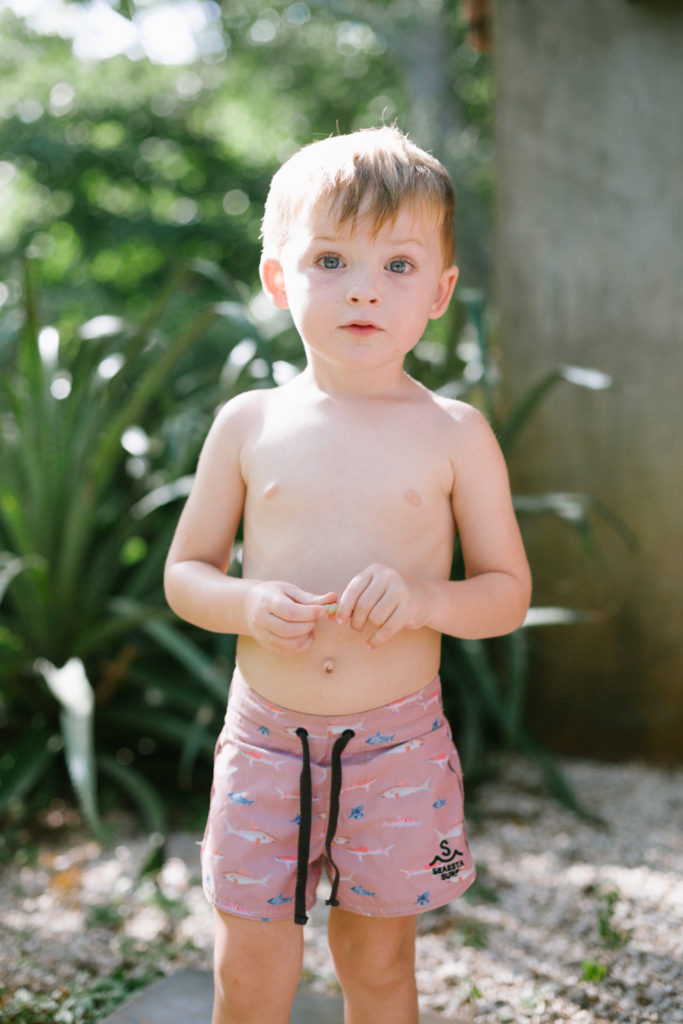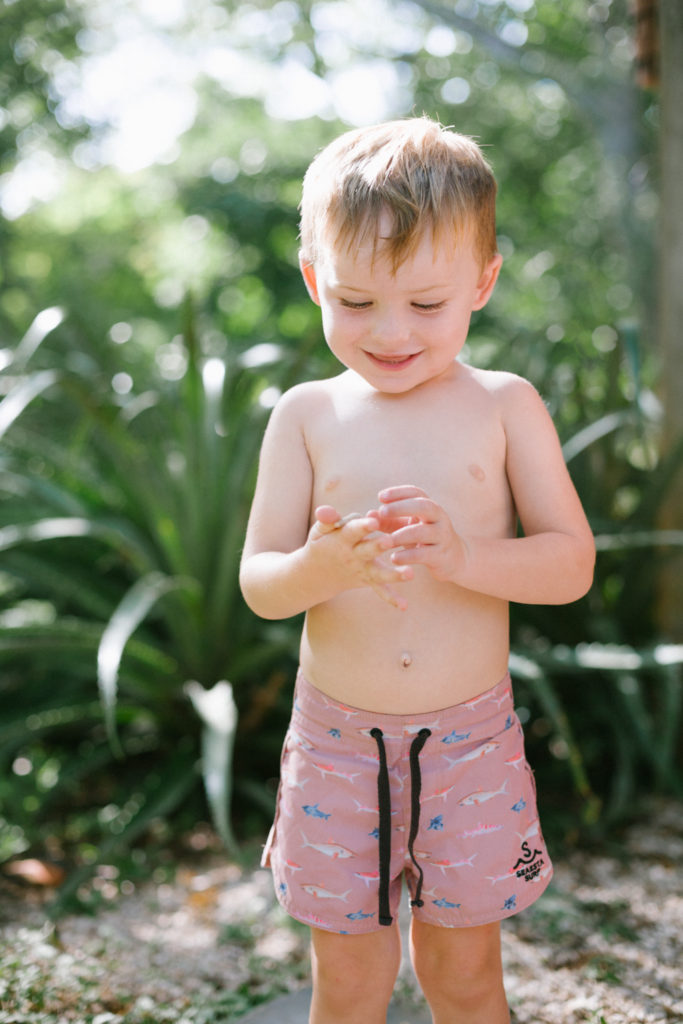 Look at these little buddies in their cute swim suits!!! Cruz and Olivia are in the fun shark print and I love Penny's stardust print. I've seen some of their designs for next year and they are SO good you guys!! I can't wait!!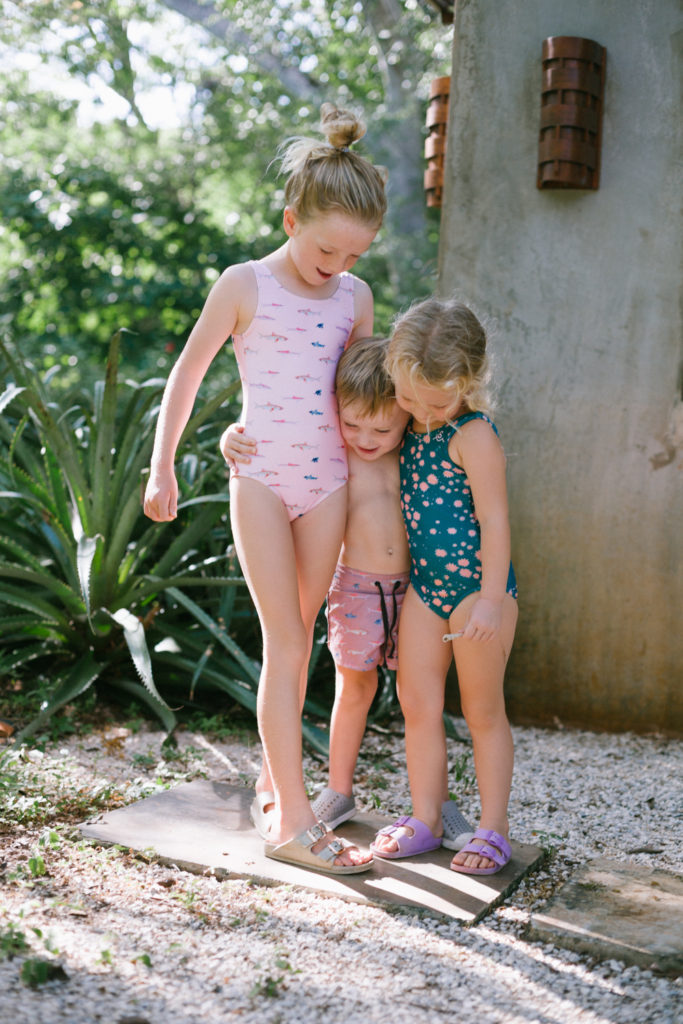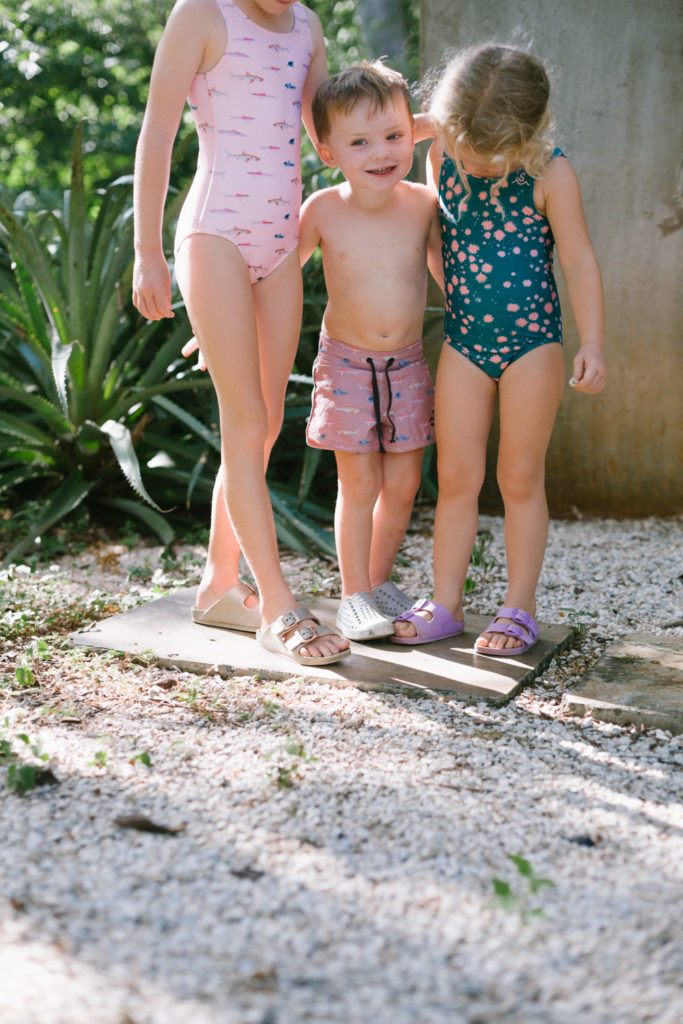 Each day we were there the husbands would surf in the morning. Must be nice, right?! Us mamas would hang with the kids at our house and go swimming in the pool – side note, a pool is a MUST because it's hot! One of my favorite days was the one below. We had so much fun playing games and doing wild jumps and dances into the pool. The music was blasting and the kids were having the best time, it was such a special day!
We love our Seaesta Surf hats – I even have one that I wore!! And how cute is that mustard yellow fringe towel?! A new favorite in our house!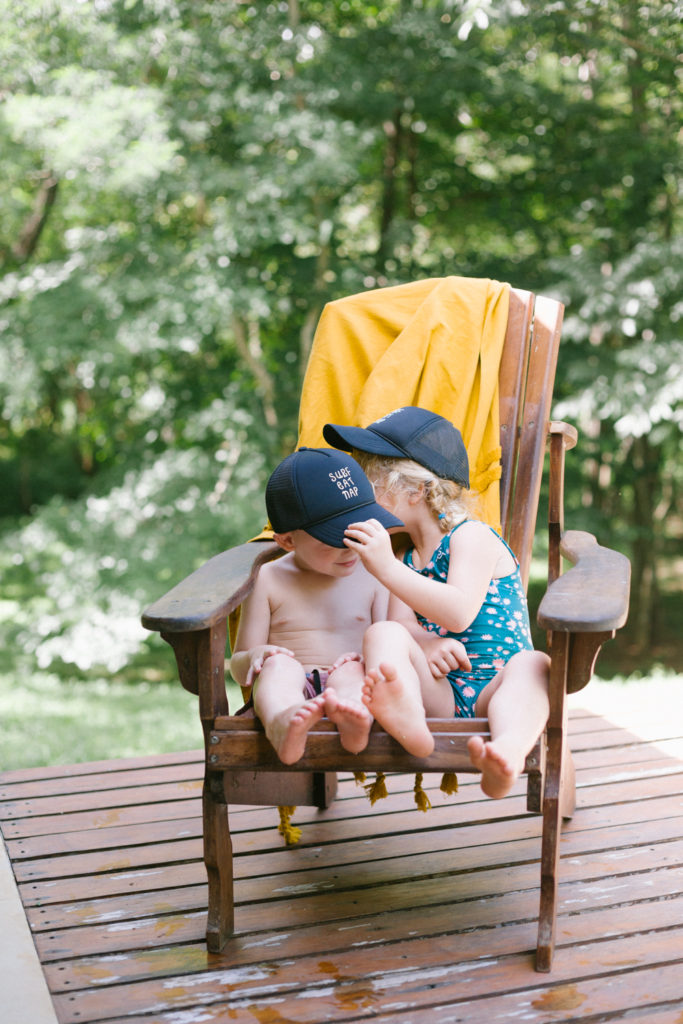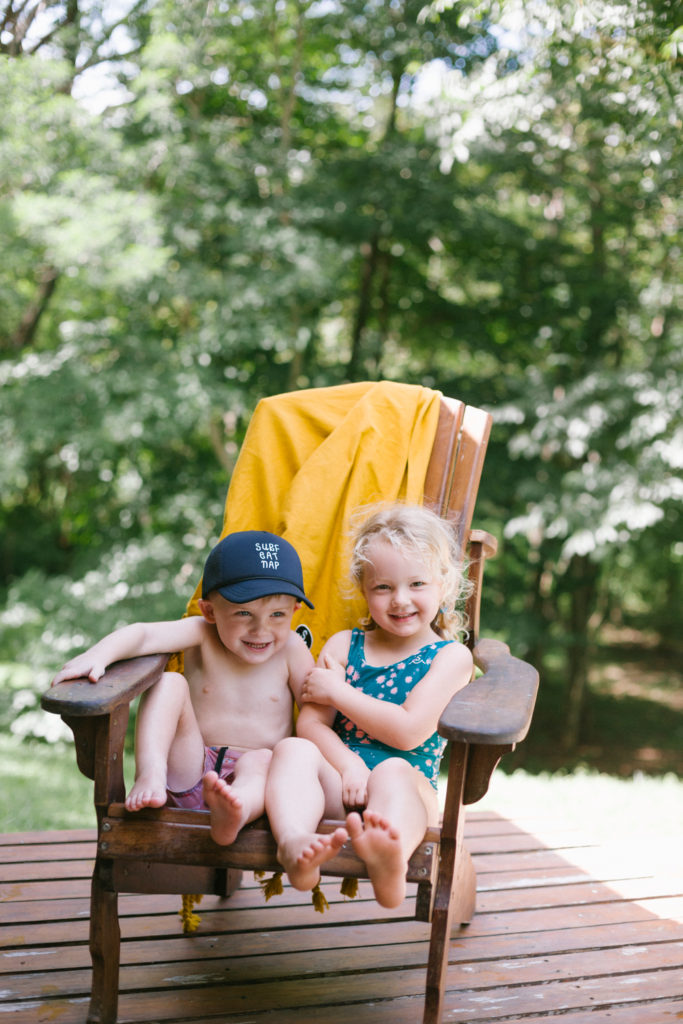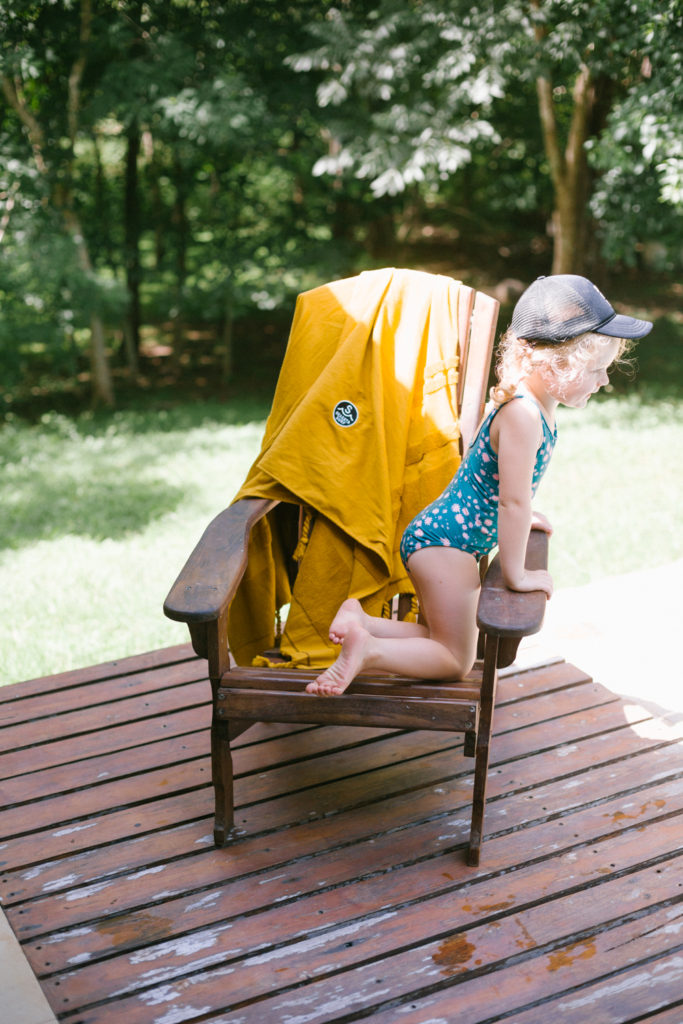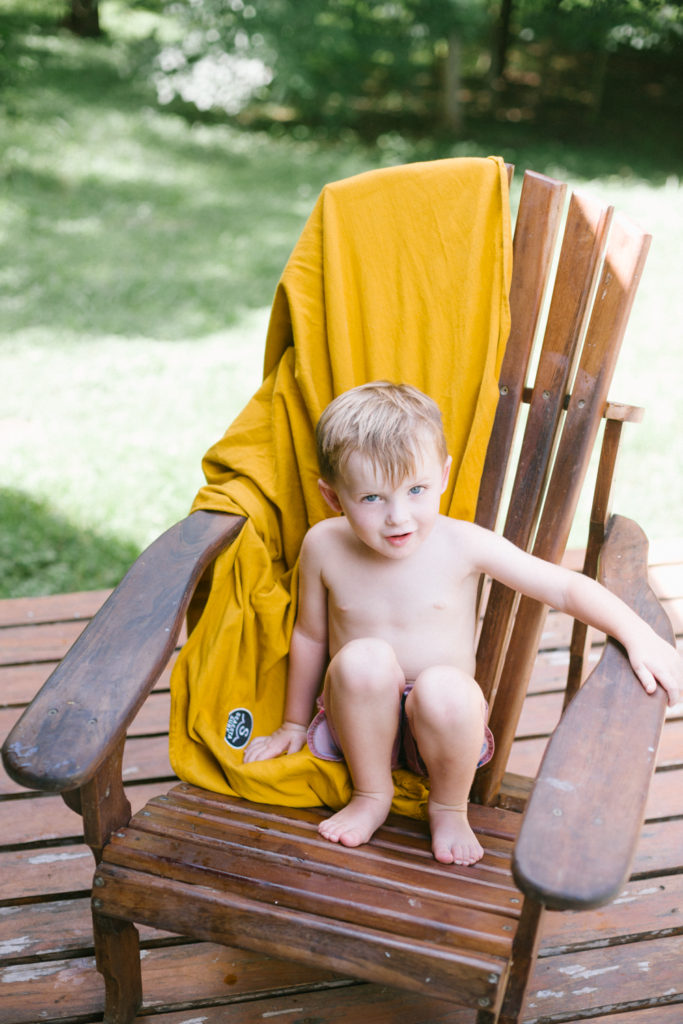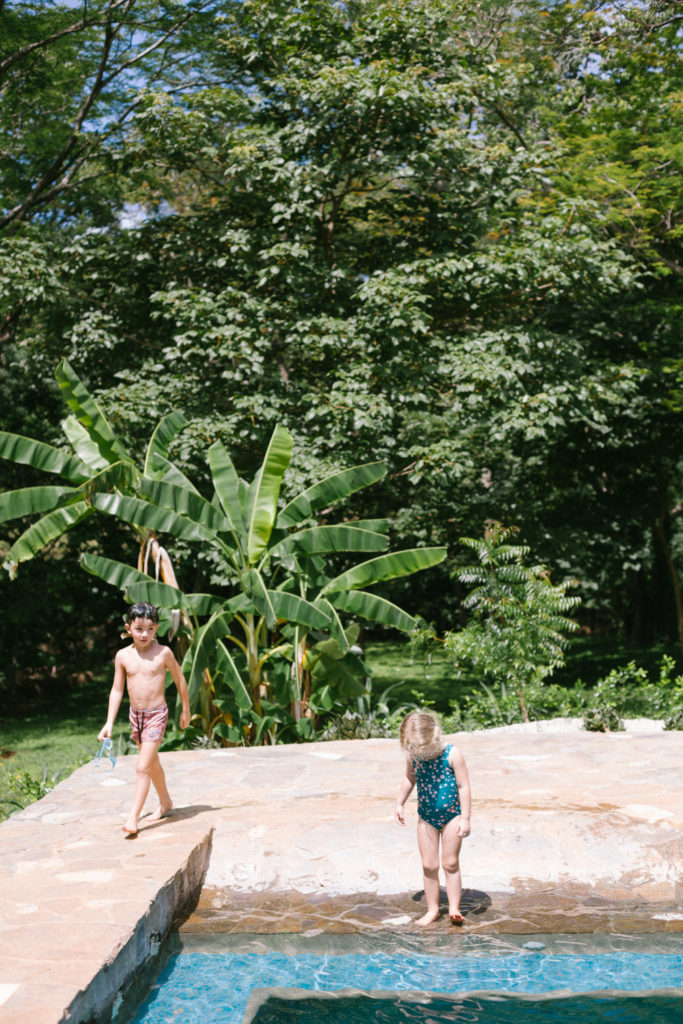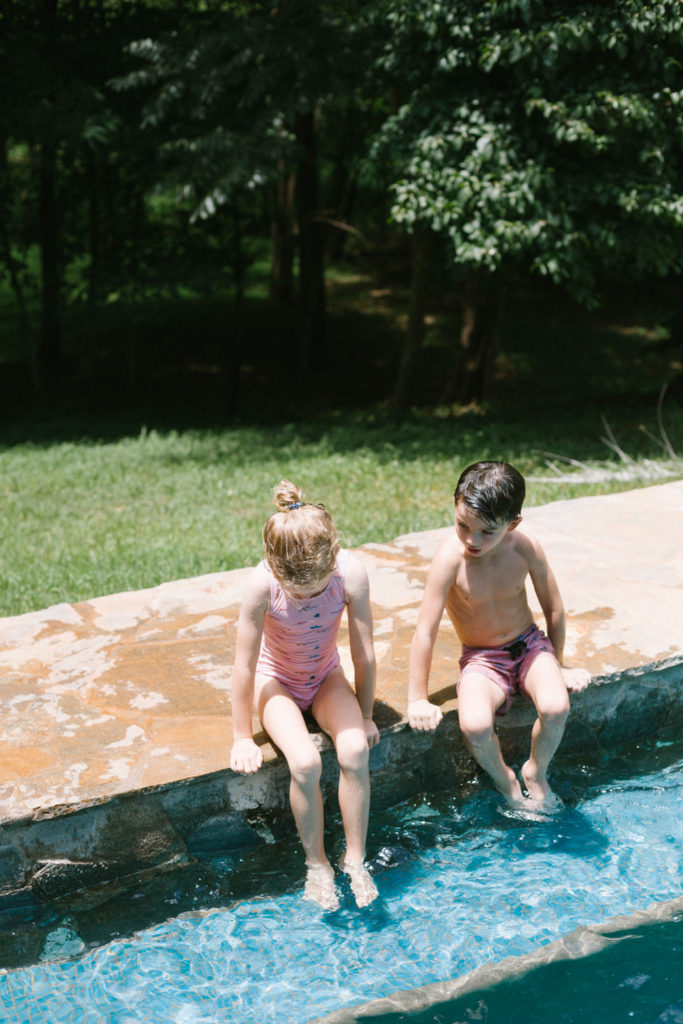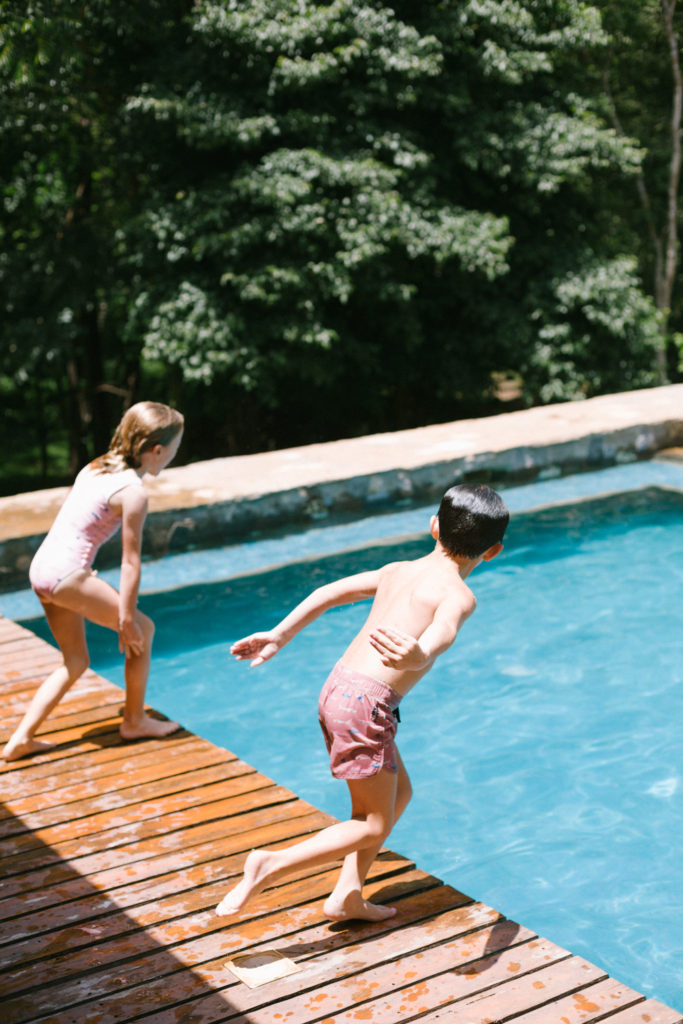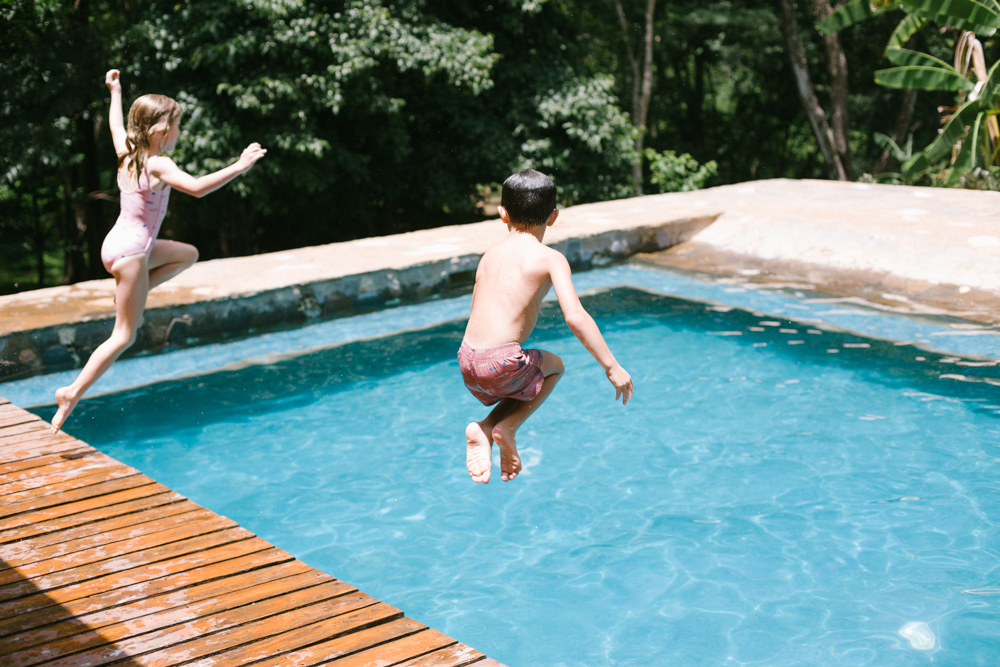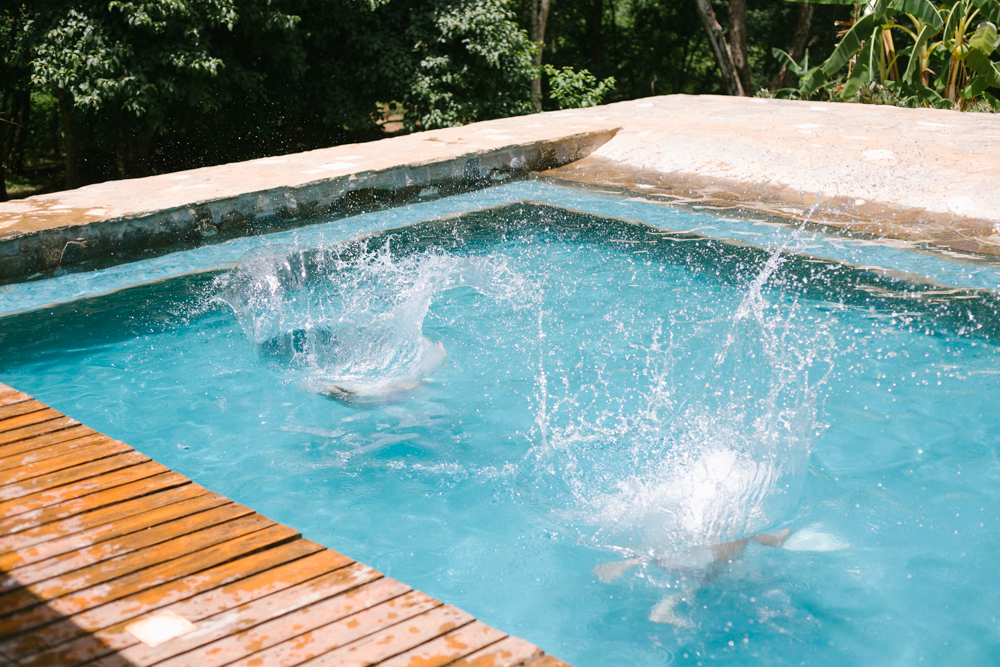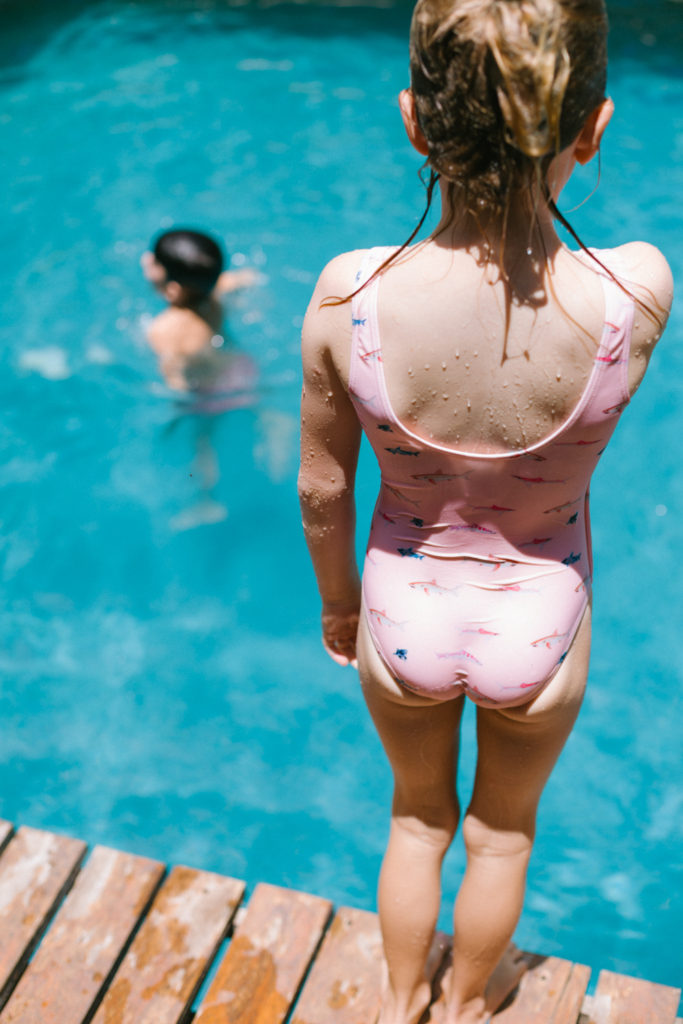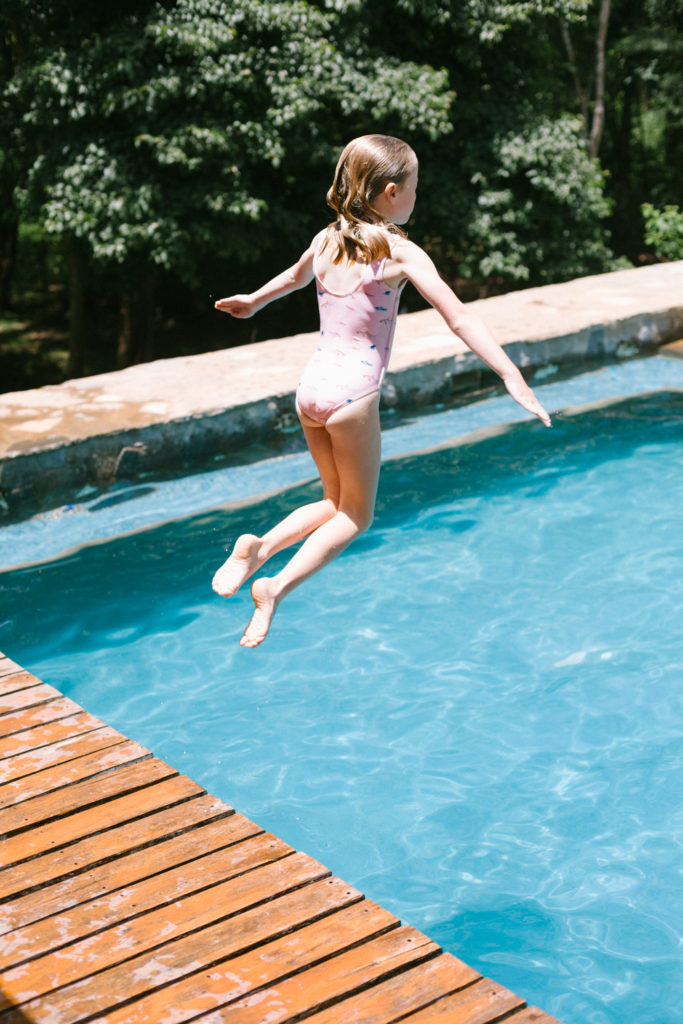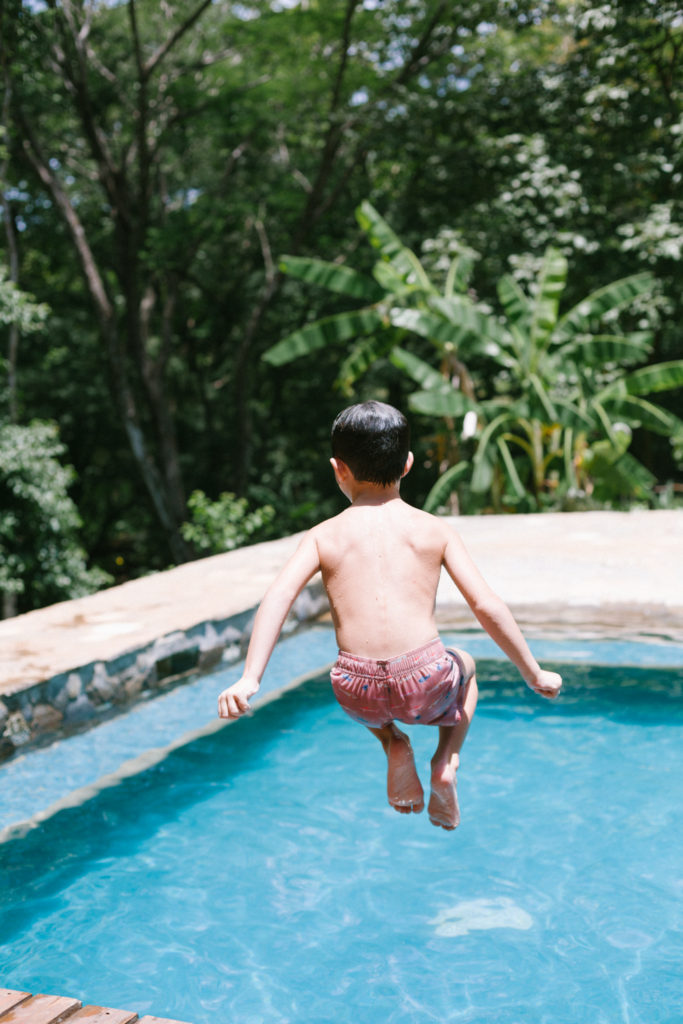 Love how silly these kiddos are!!!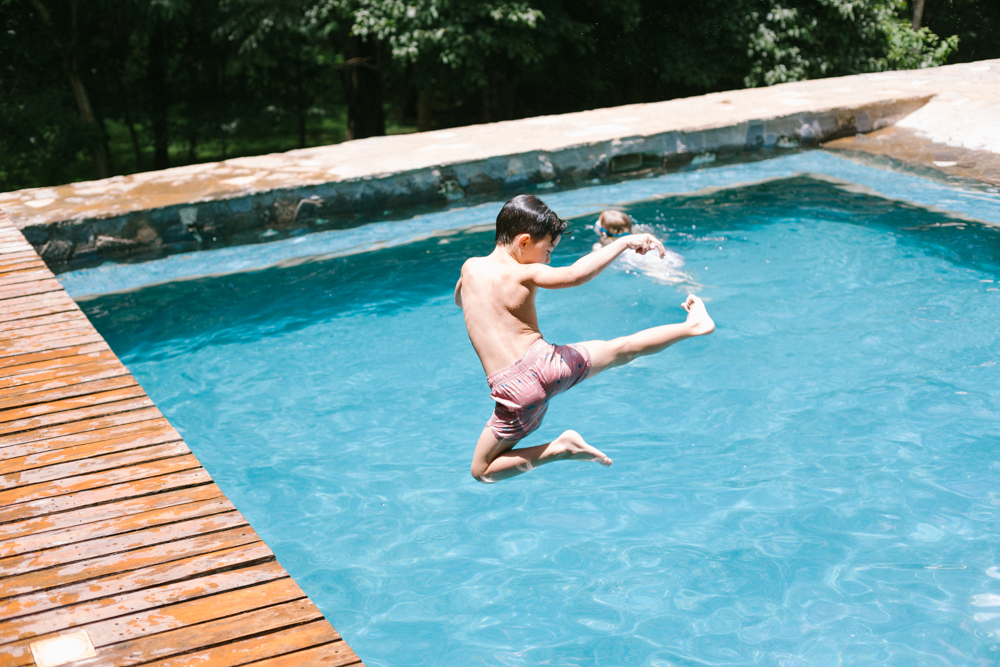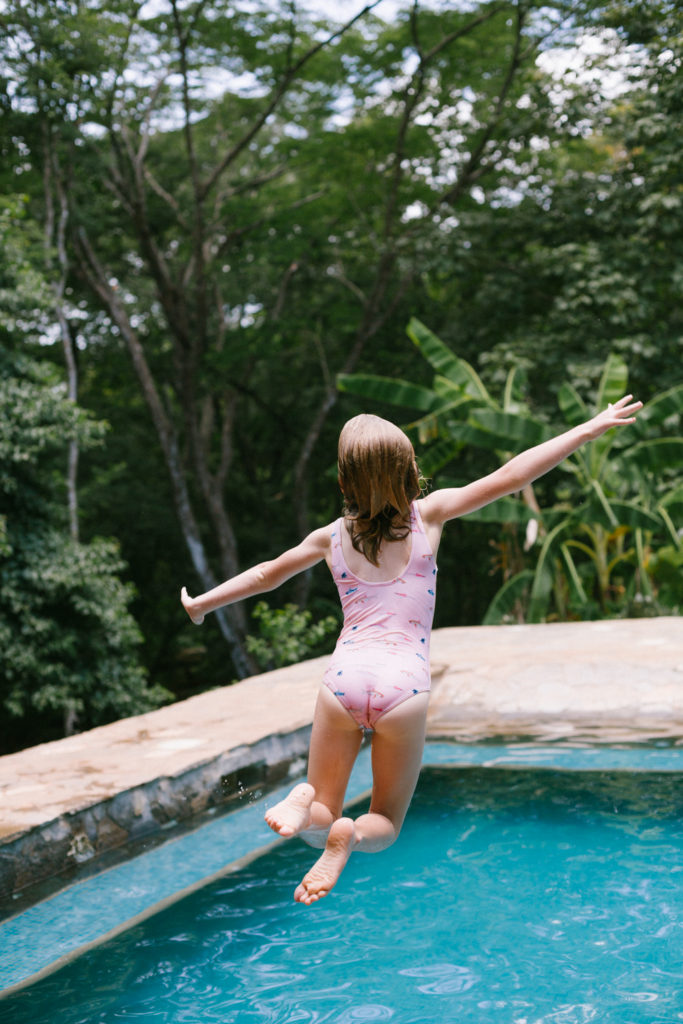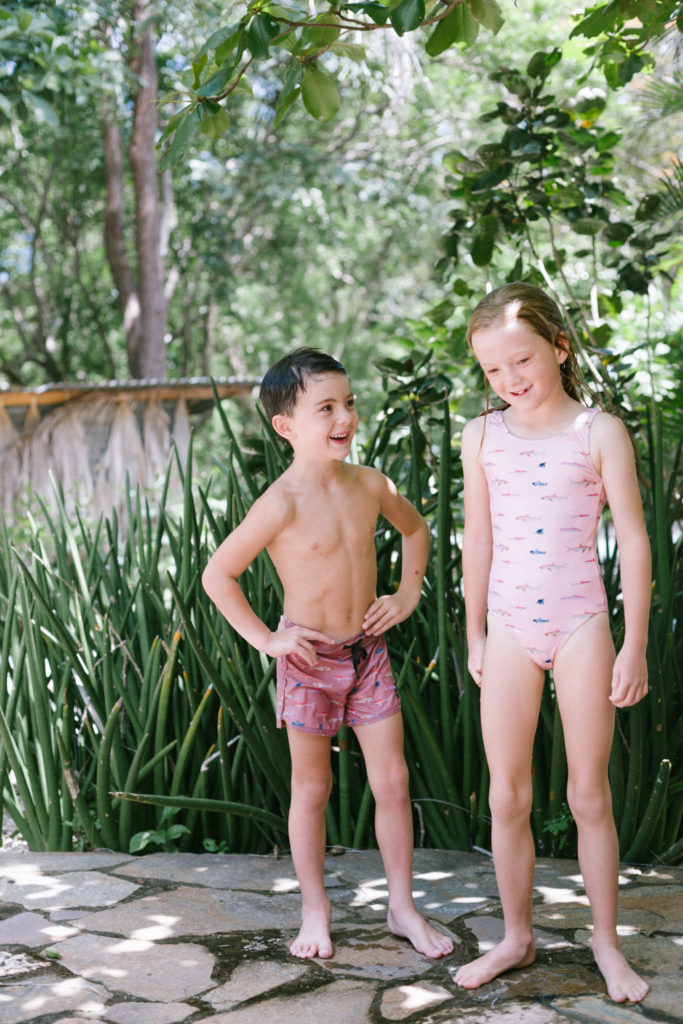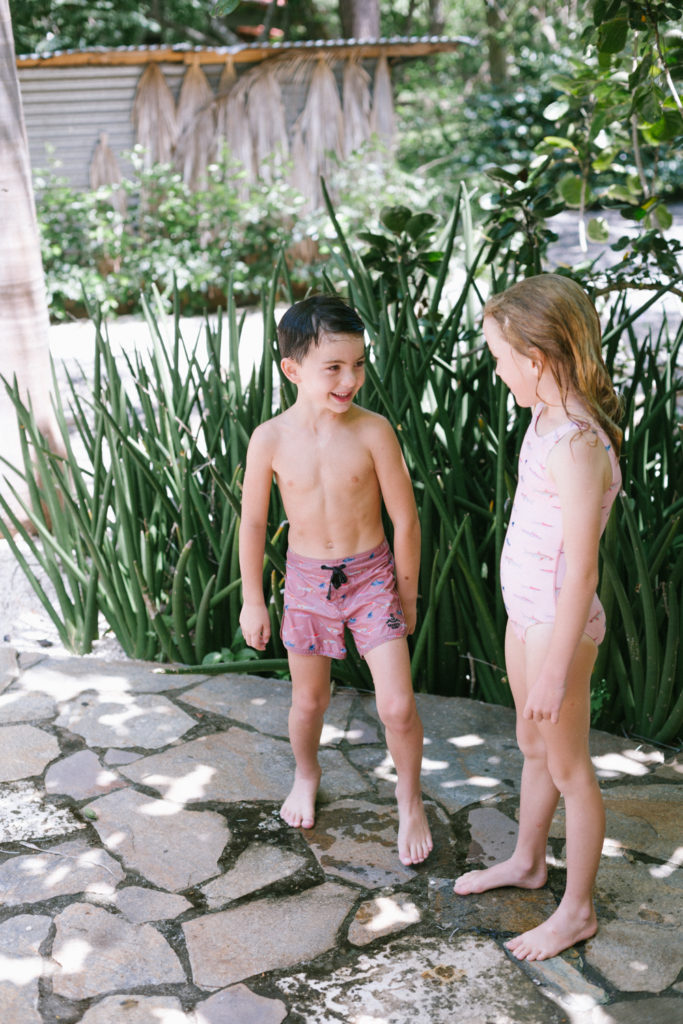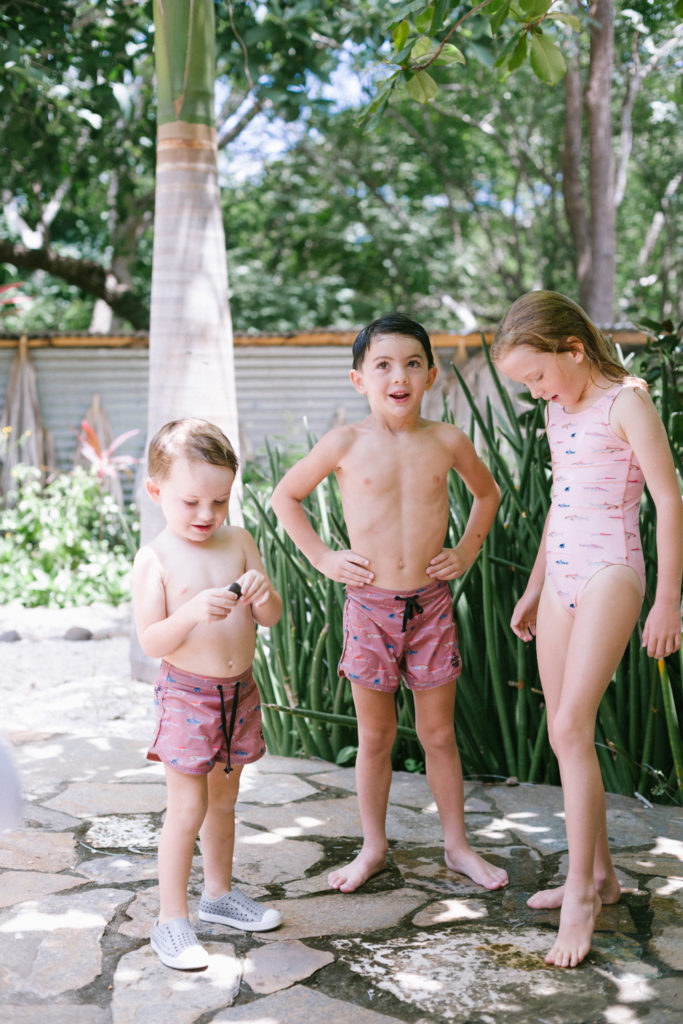 My little love Court getting so big!!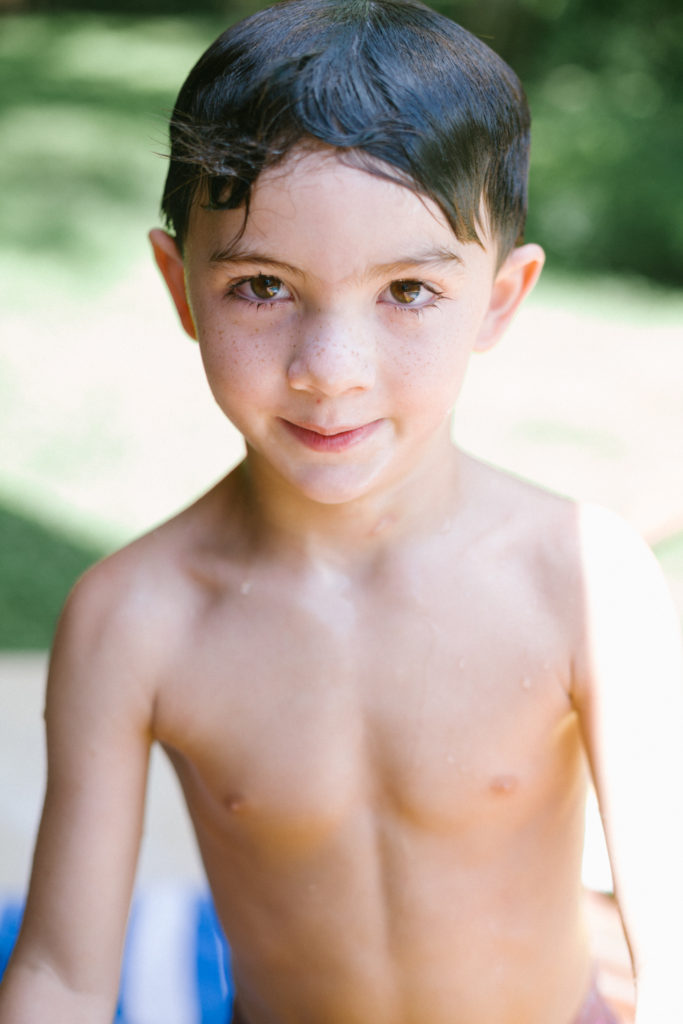 And these two besties!!! Love seeing their friendship and watching them grow up together!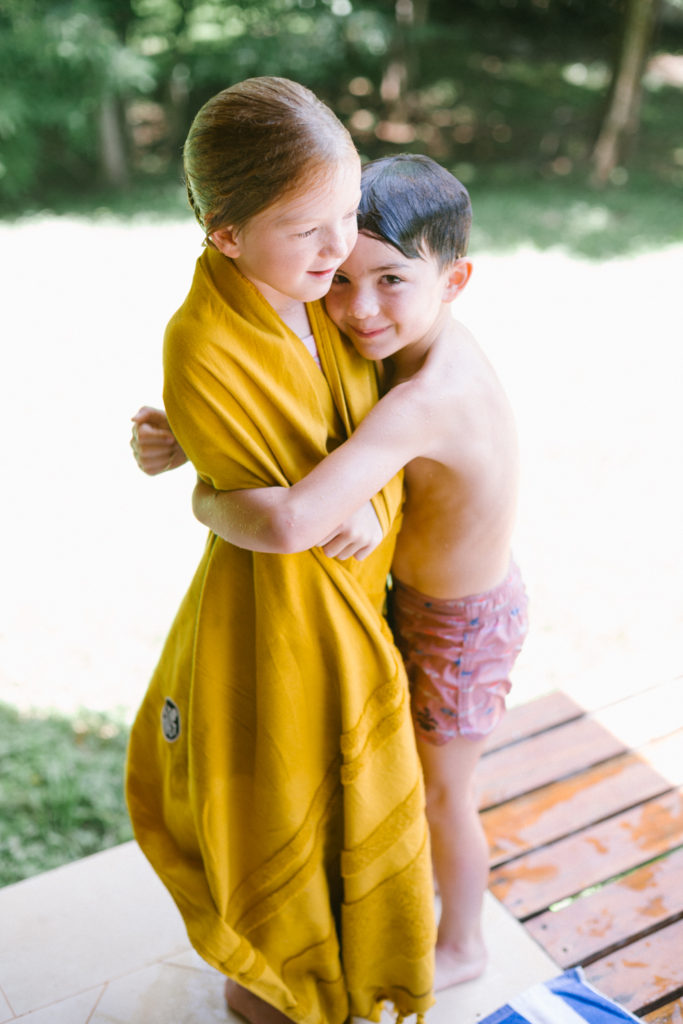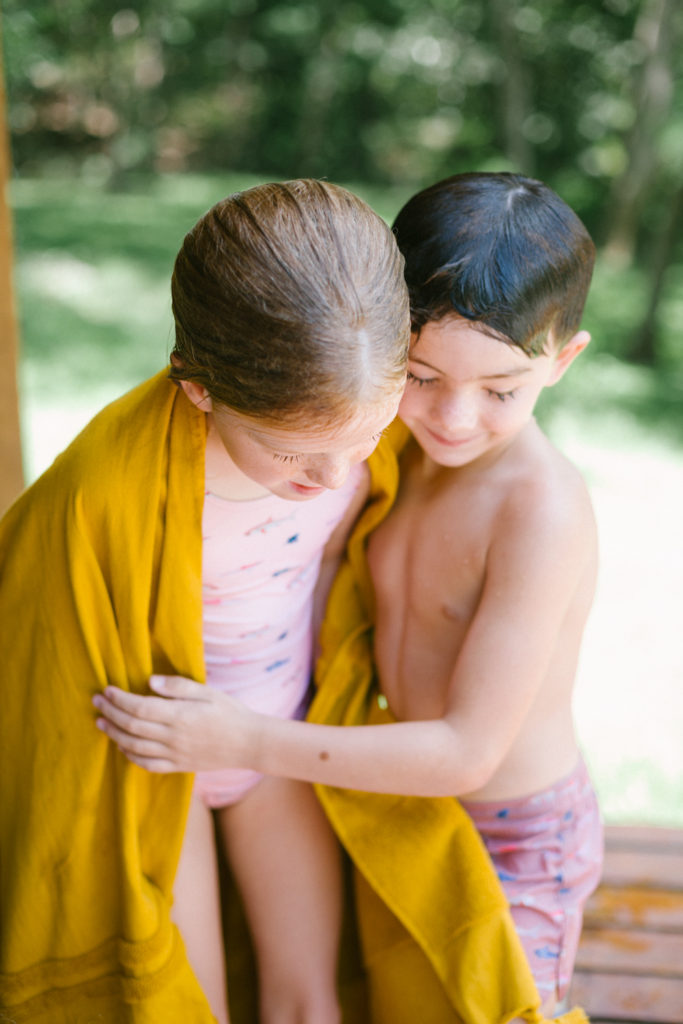 Another special day was when we visited Playa Conchal. It was a bit of a drive from where we were but well worth it! The beach was nice and shallow so the kids were safe and we could all be in the water together. There was even some snorkeling fun to be had! The water was warm, around 80 degrees, and we just had the best time!!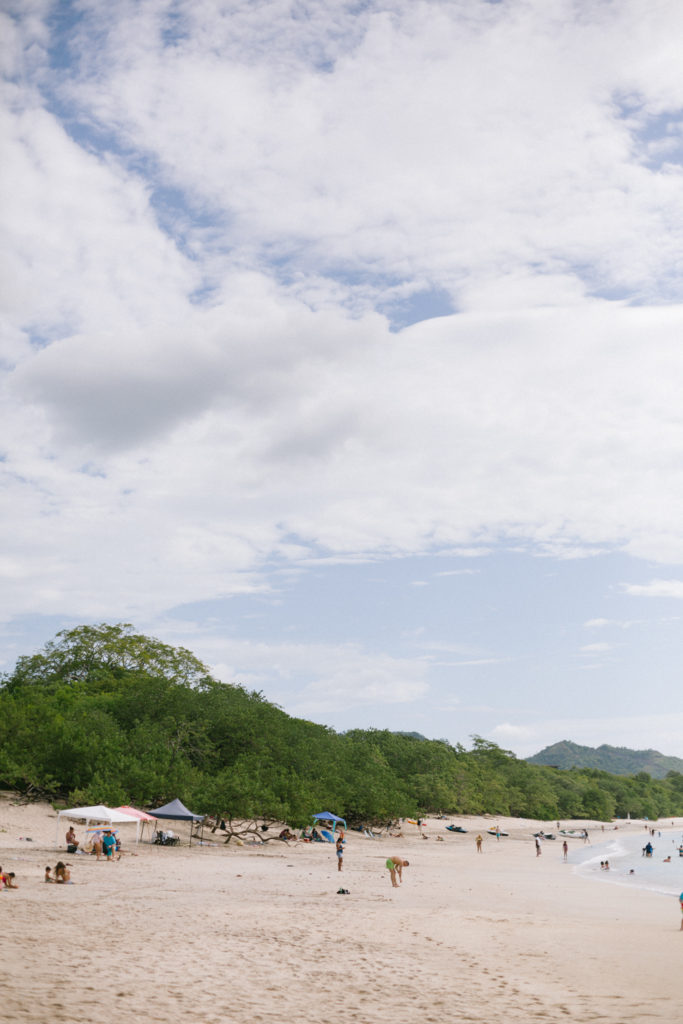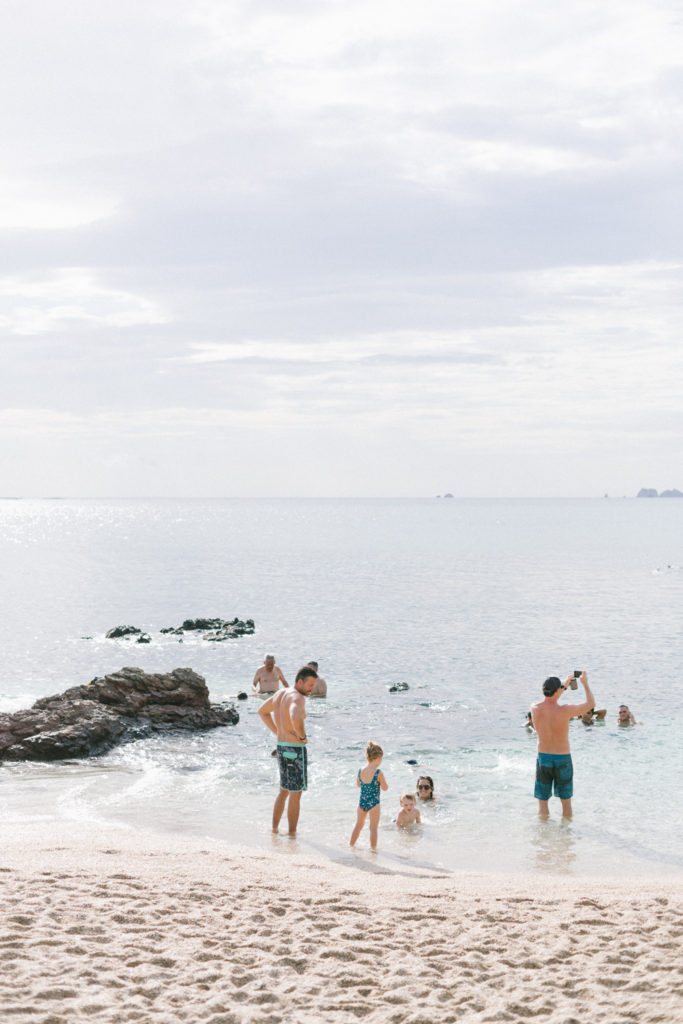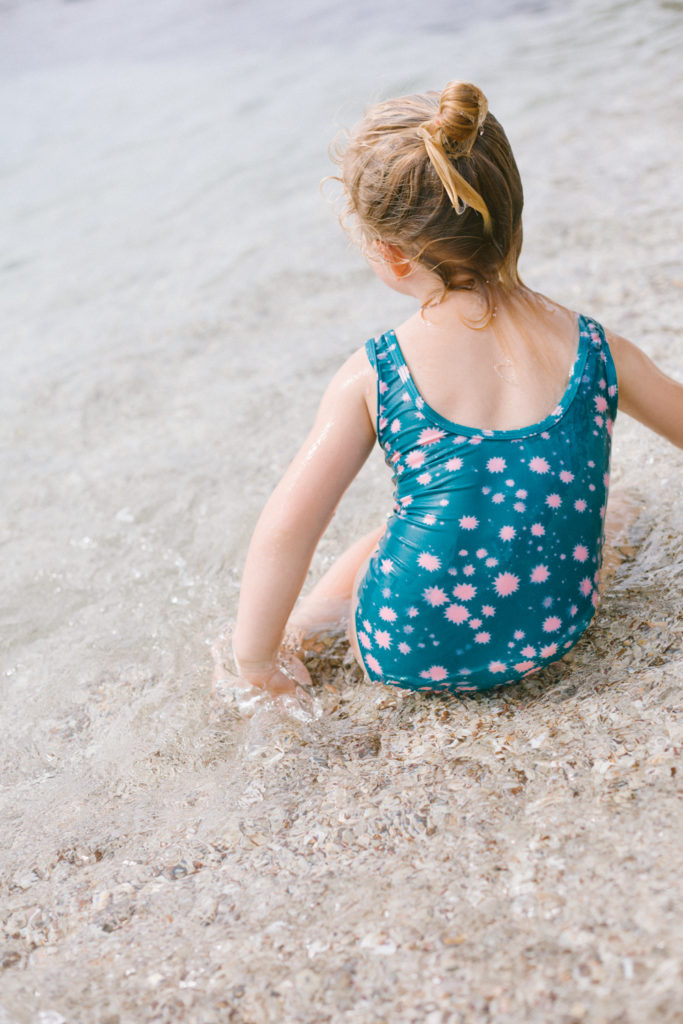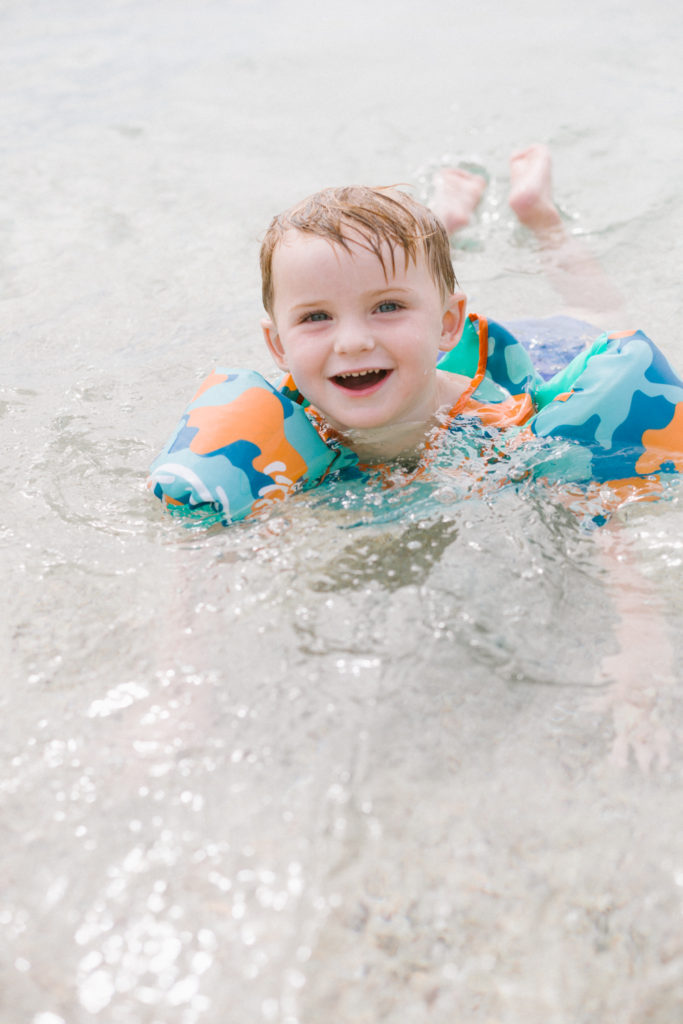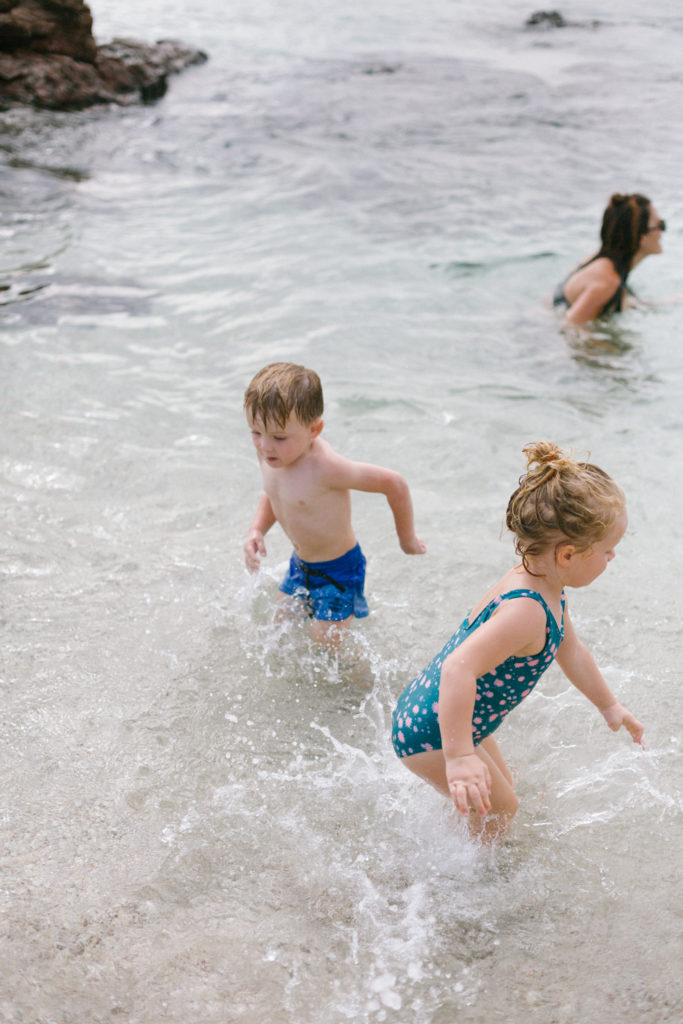 Baby lovebirds!! We had to break these two up from kissing quite a few times…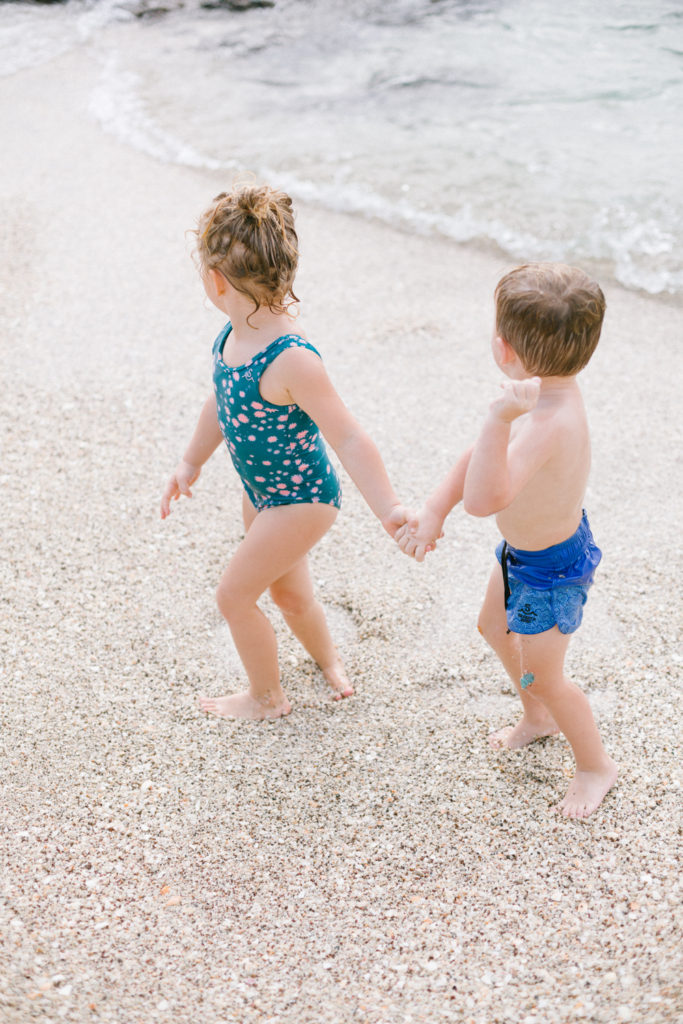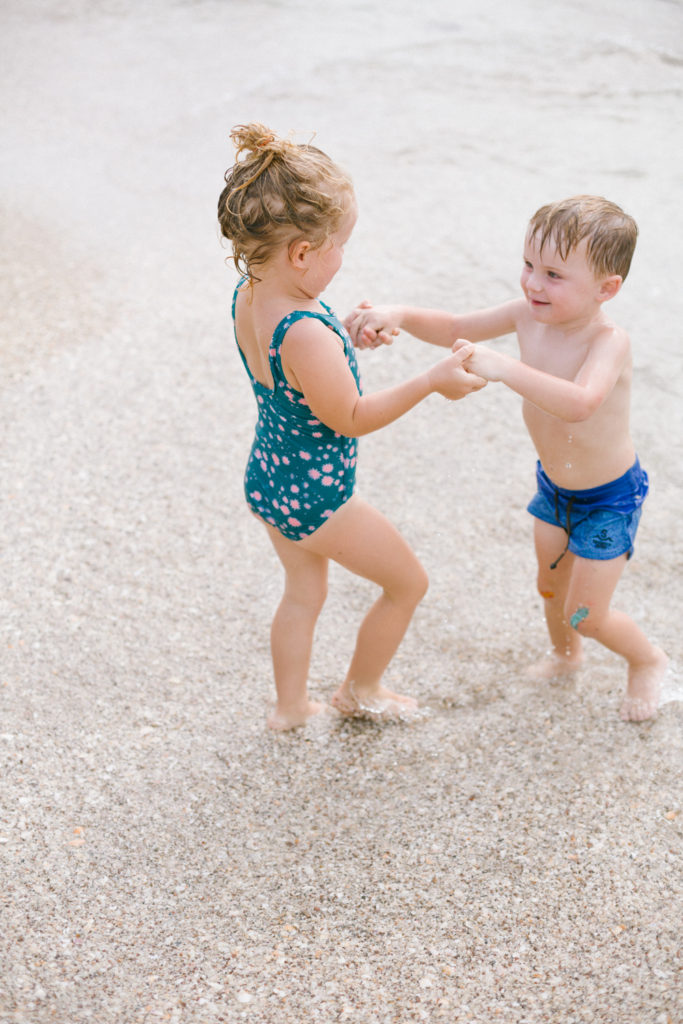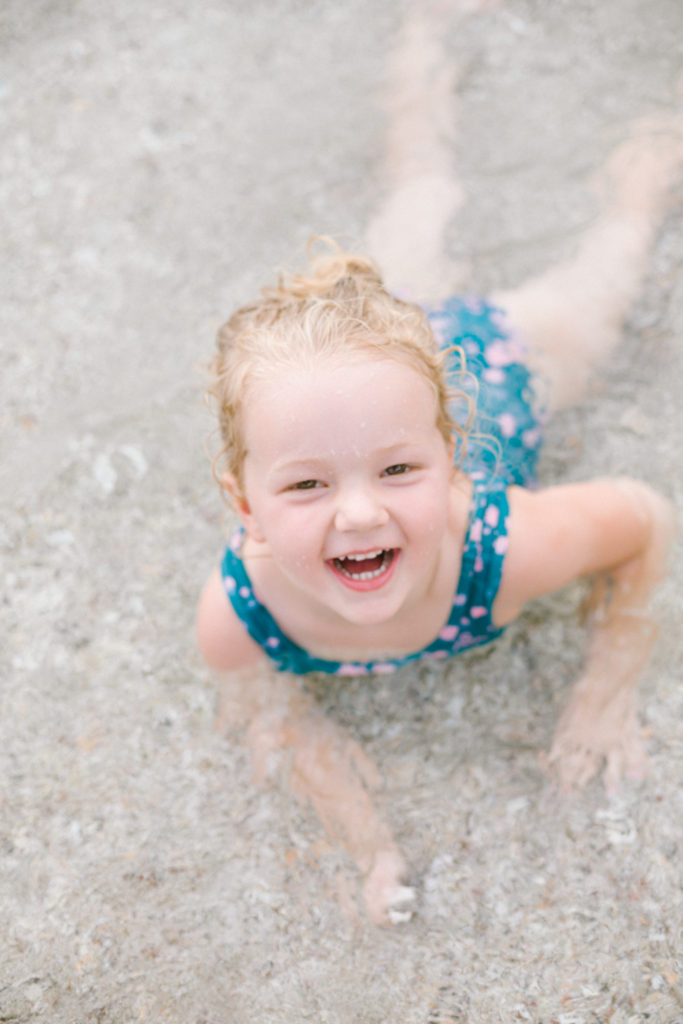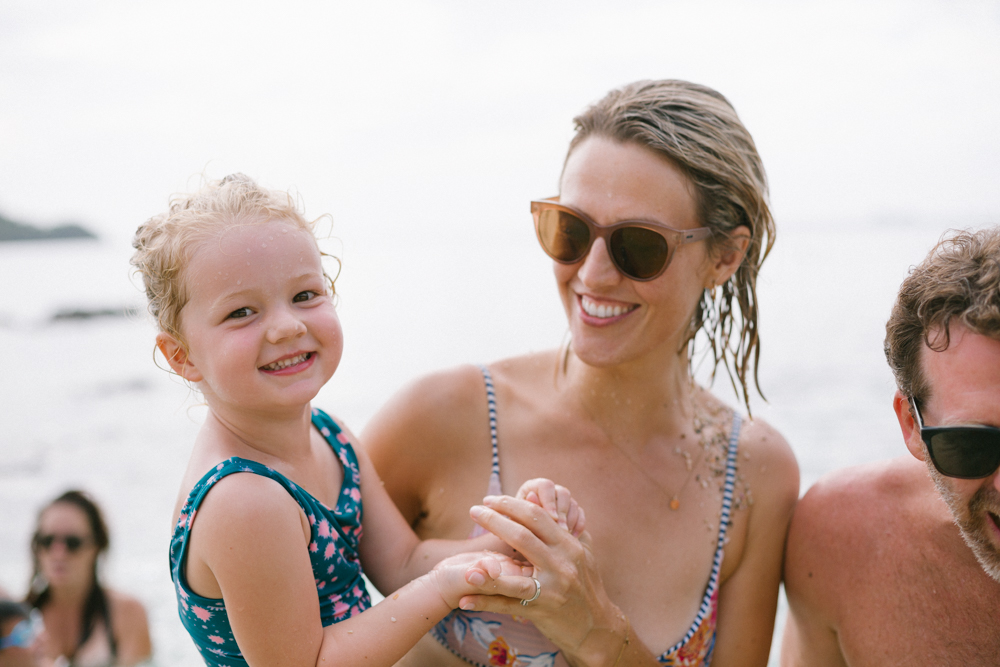 Scuba Steve and his brother are ready for action!!! Court is wearing the triple scoop in mint and Cruz is wearing the 50/50 in sea blue. I'm obsessed with the cut of these board shorts, I love that their not super long. They fit the boys so well!!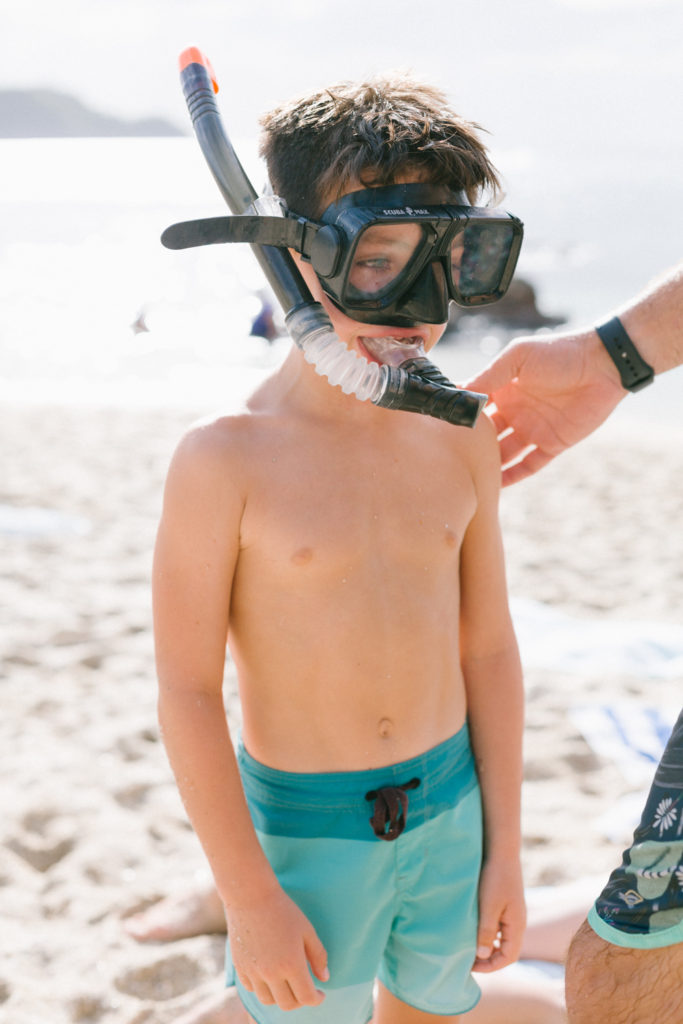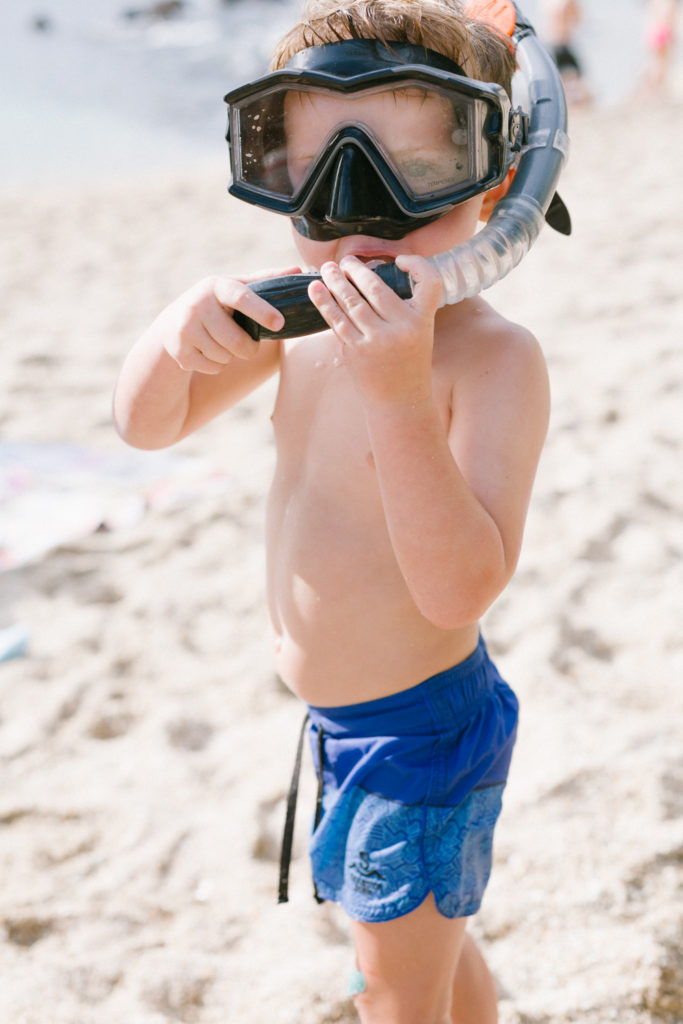 He always has kisses for mommy though!!!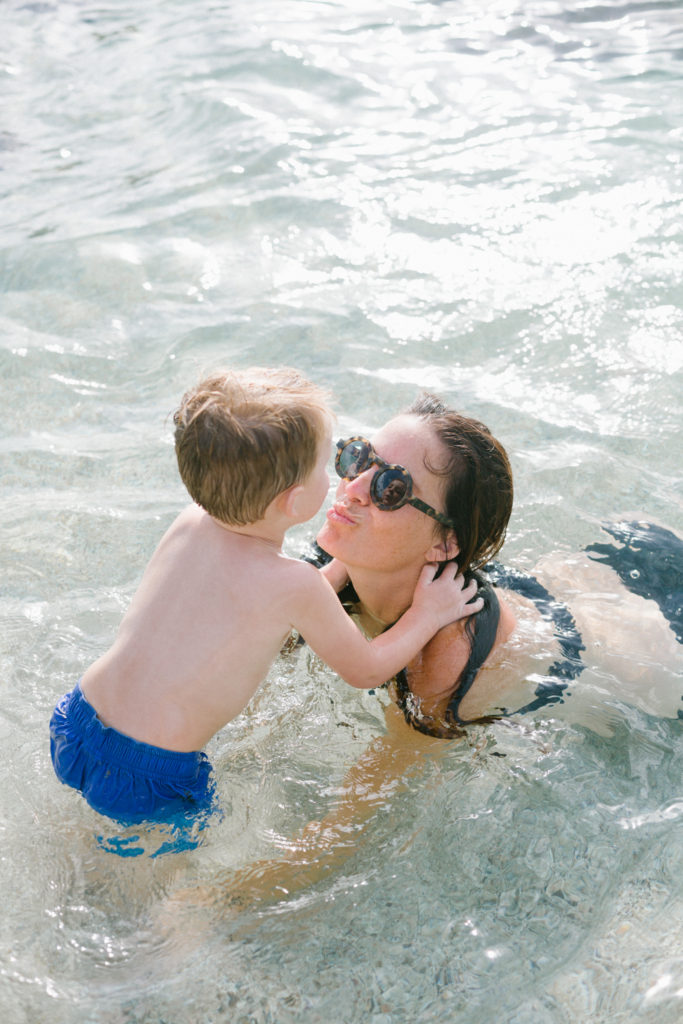 And Penny too!!!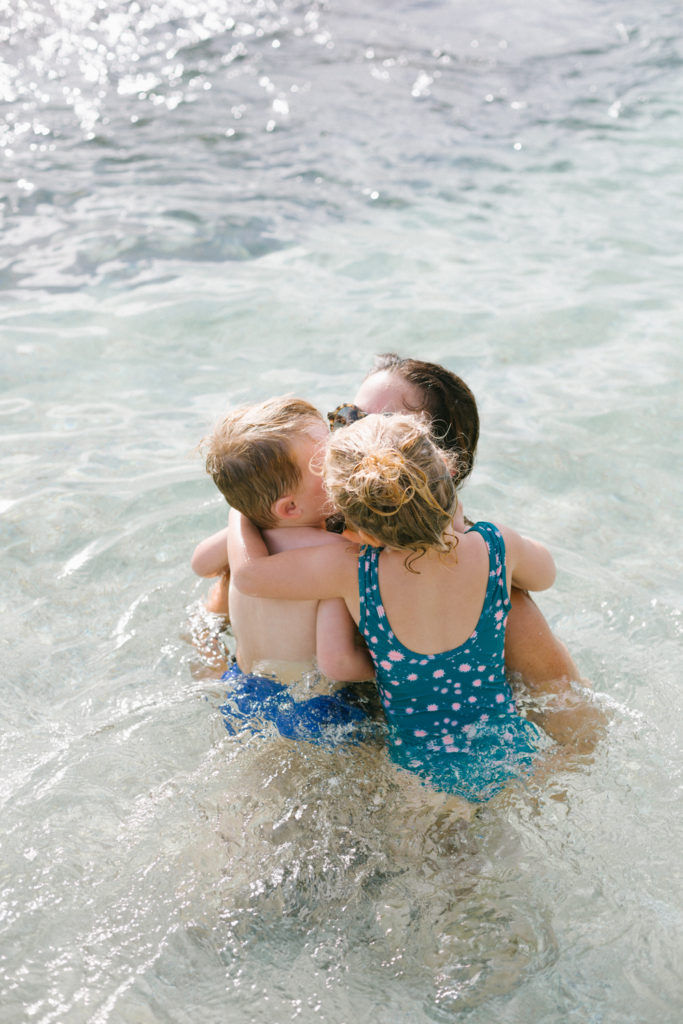 There's pretty Olivia wearing the stardust in tierra – love that copper color!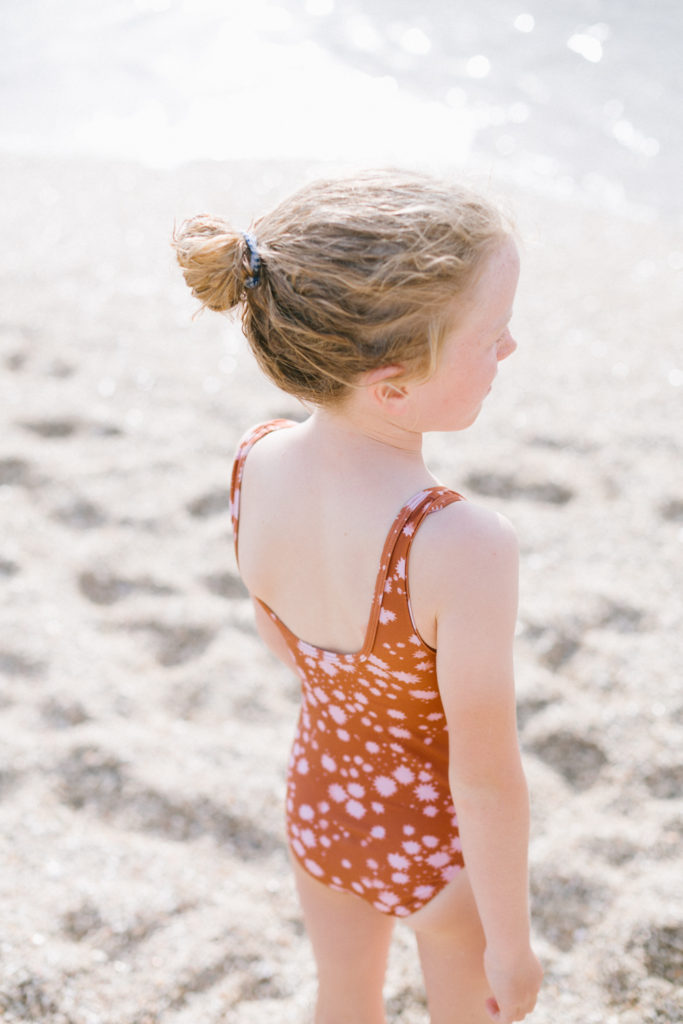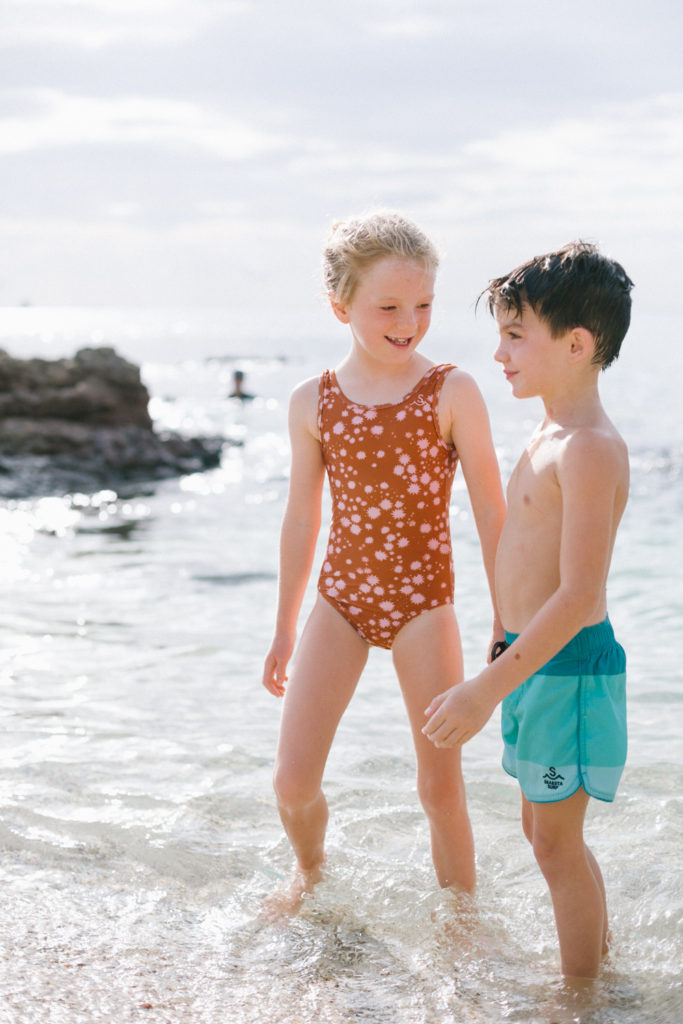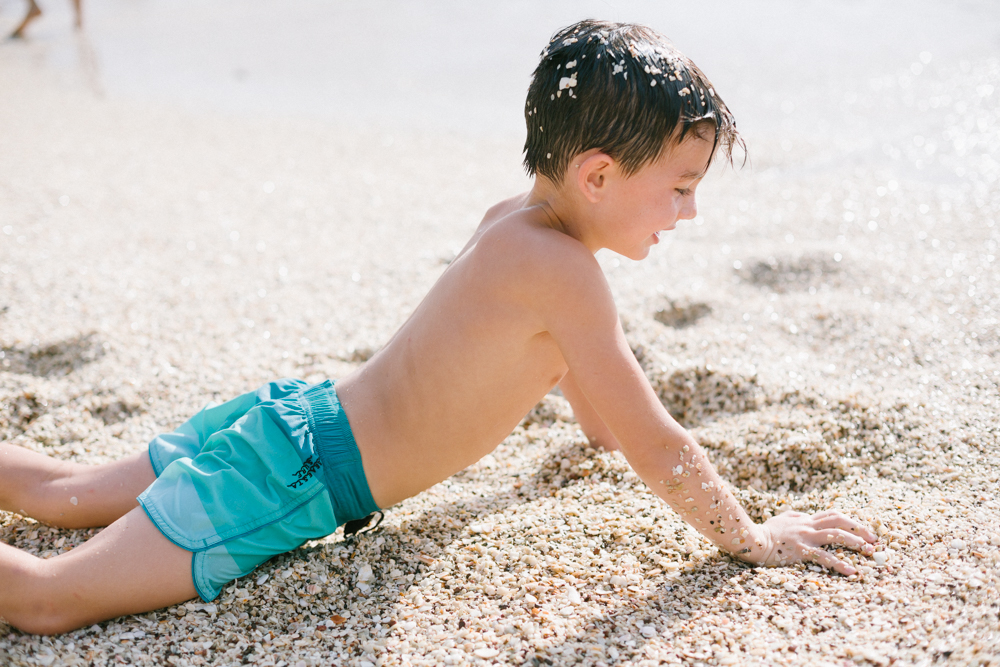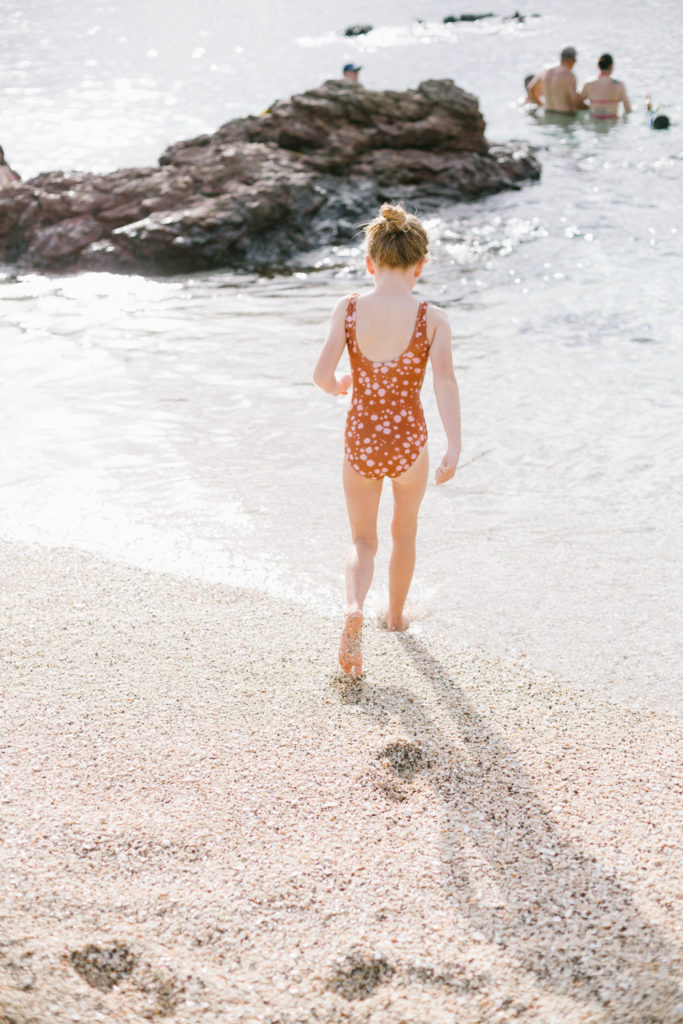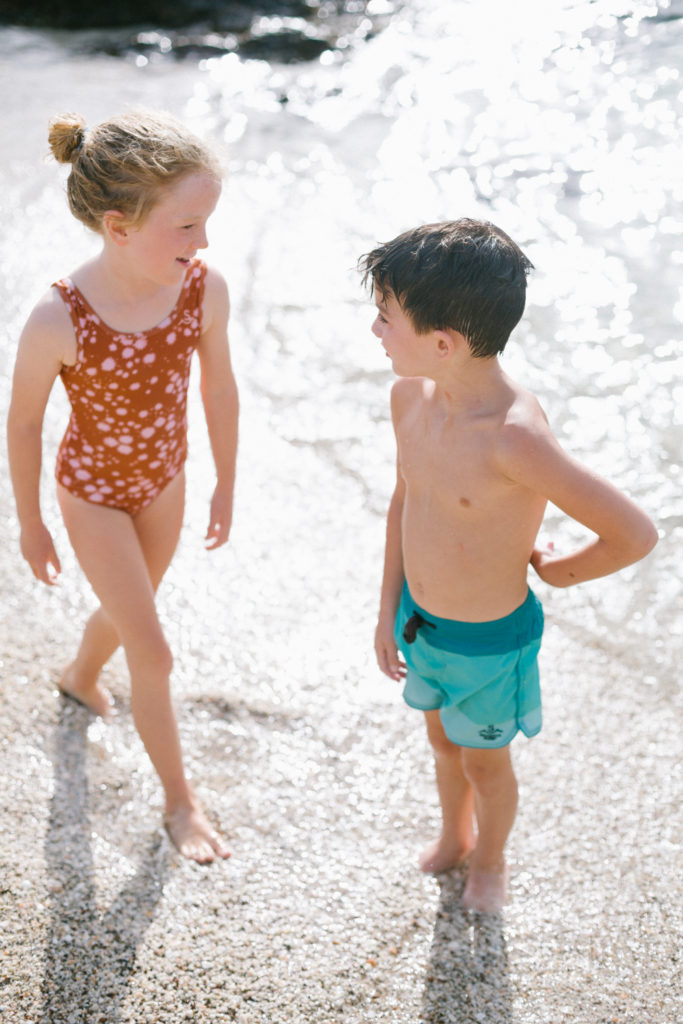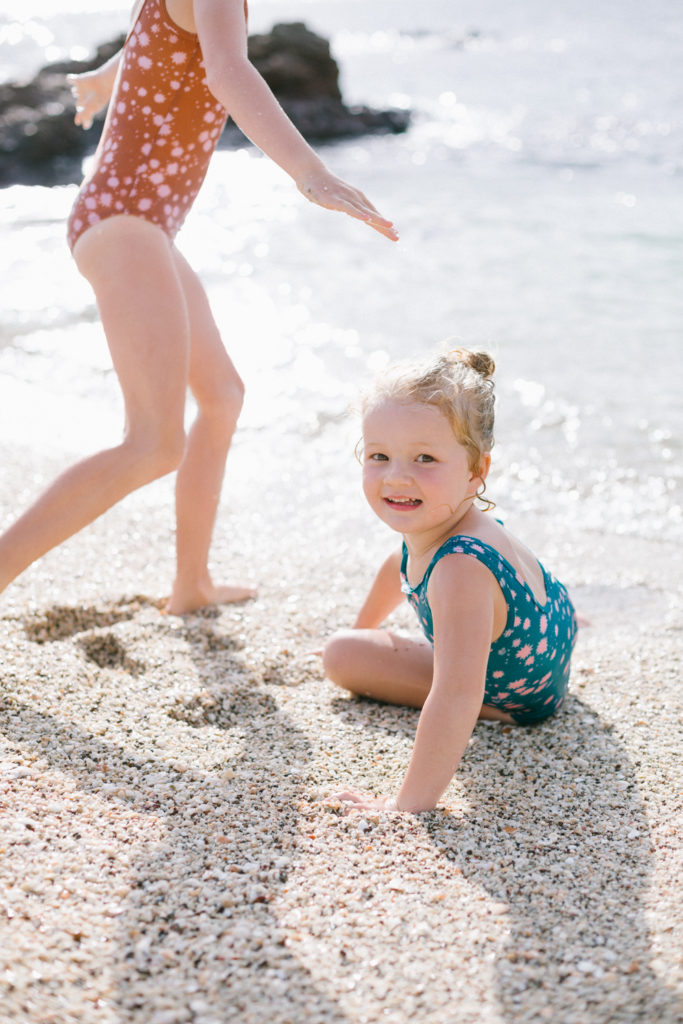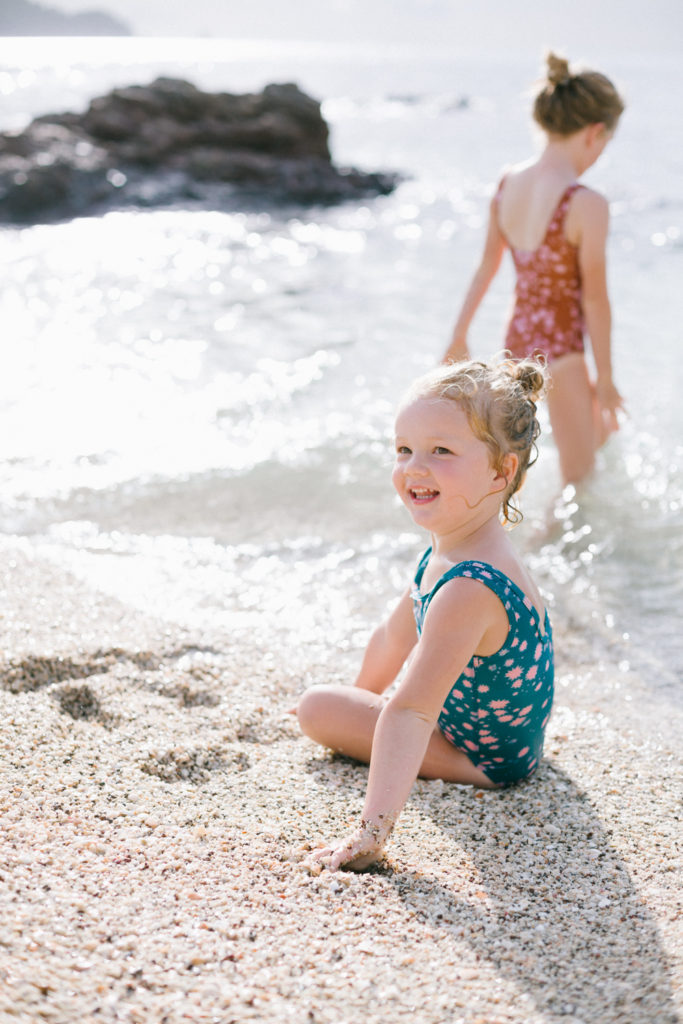 Cutest sisters loving on each other!!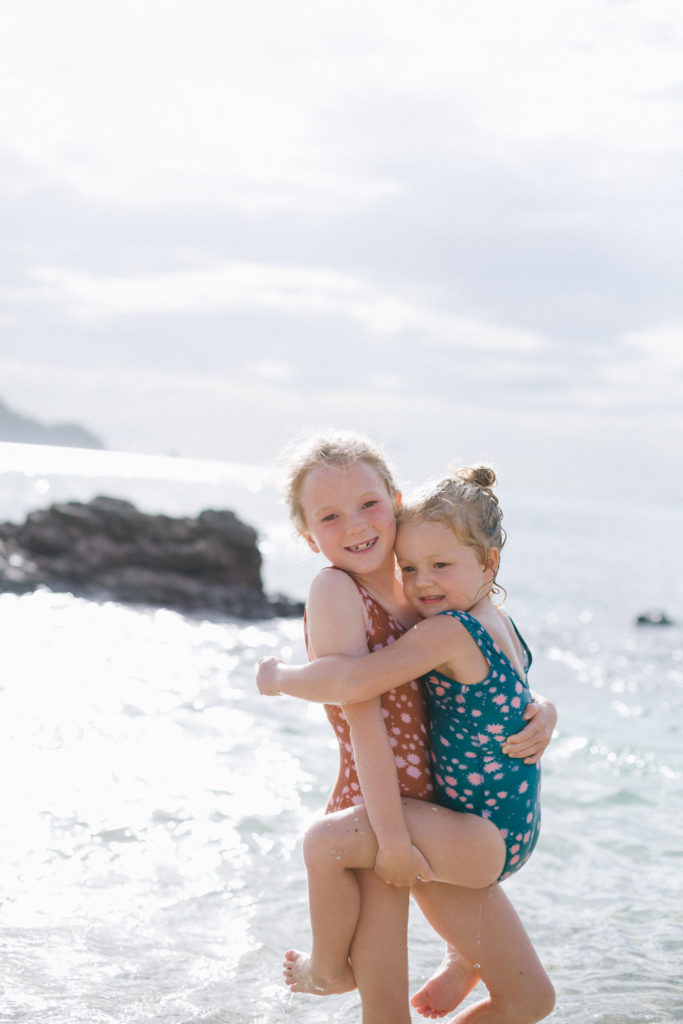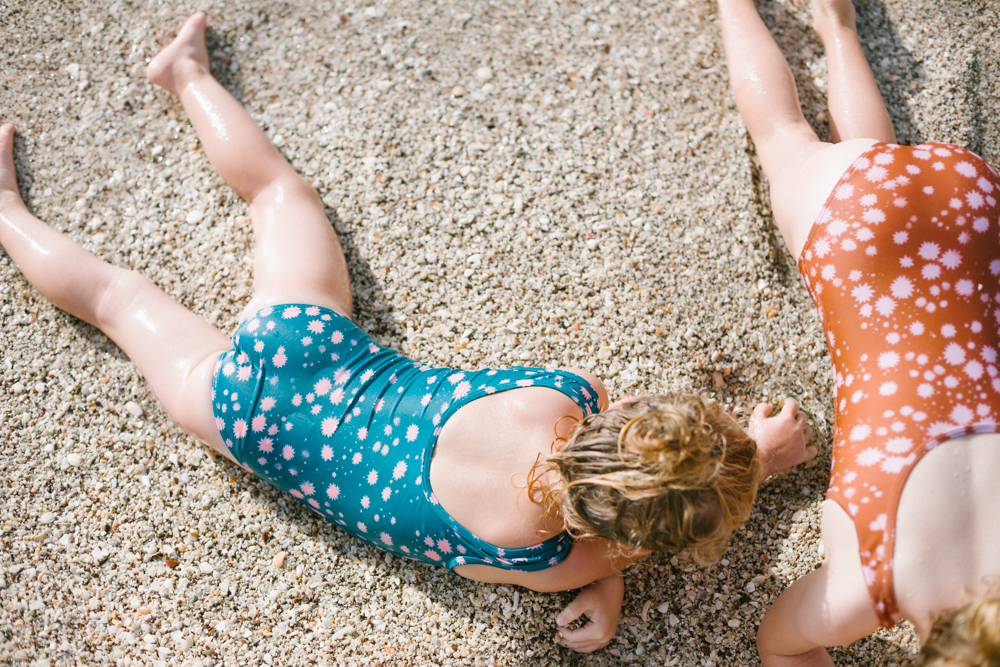 There's all of us and a few more who were in our crew while we were there! Cheryl in the middle was our tour guide basically, she has a home there and travels there yearly. Thanks for taking care of us Cheryl!!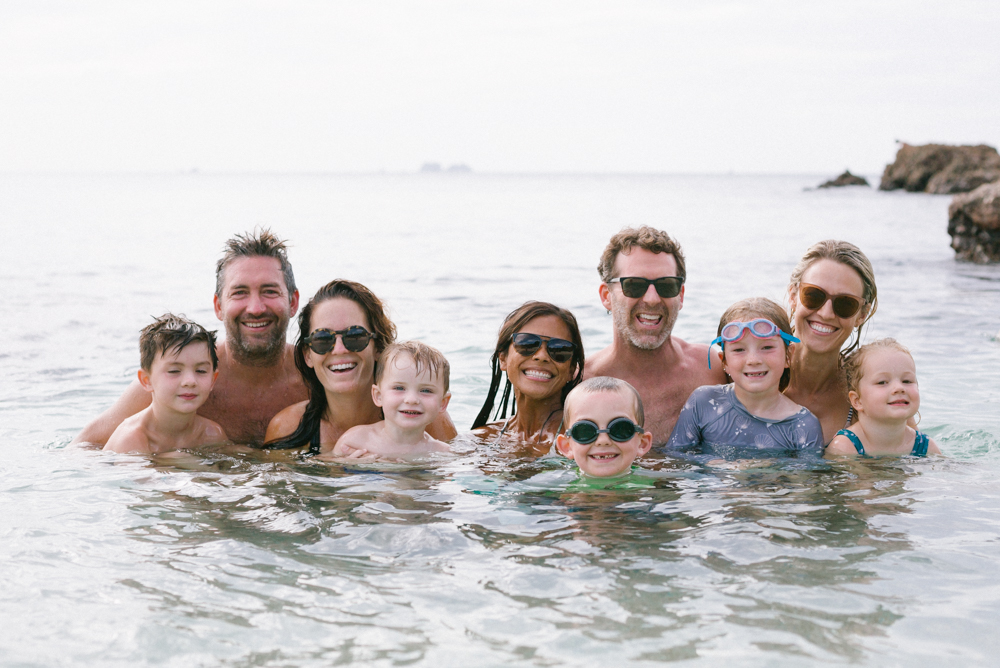 More of my new favorite beach towel – please make more of these in lots of colors next year Seaesta!!!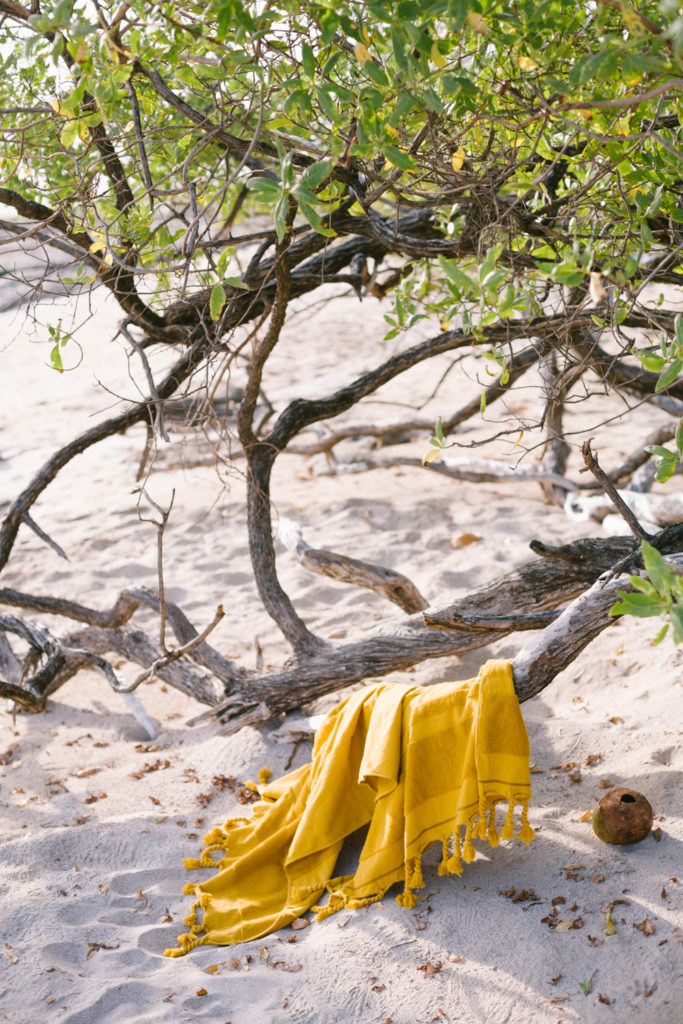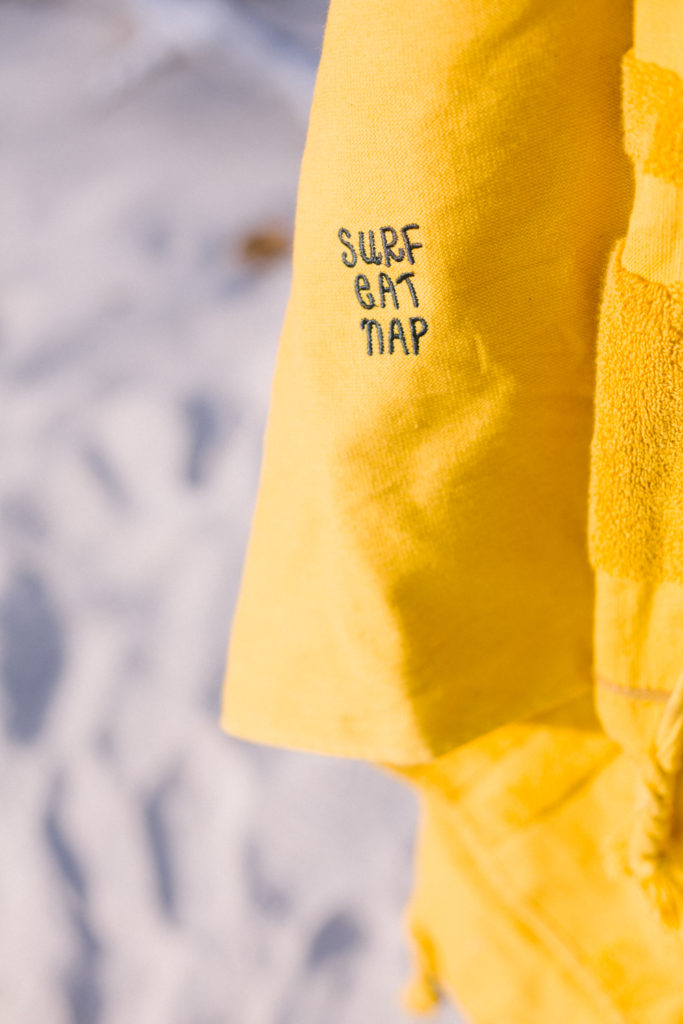 Our other favorite Costa Rican past time was visiting the tide pools at sunset. The kids explored continuously and had so much fun doing it. We stayed in Playa Avellanas, which is right near Lola's – and if you know Lola's you know it's the best!! Great cocktails for the parents, my favorite being the Lolajito – you can thank me later!!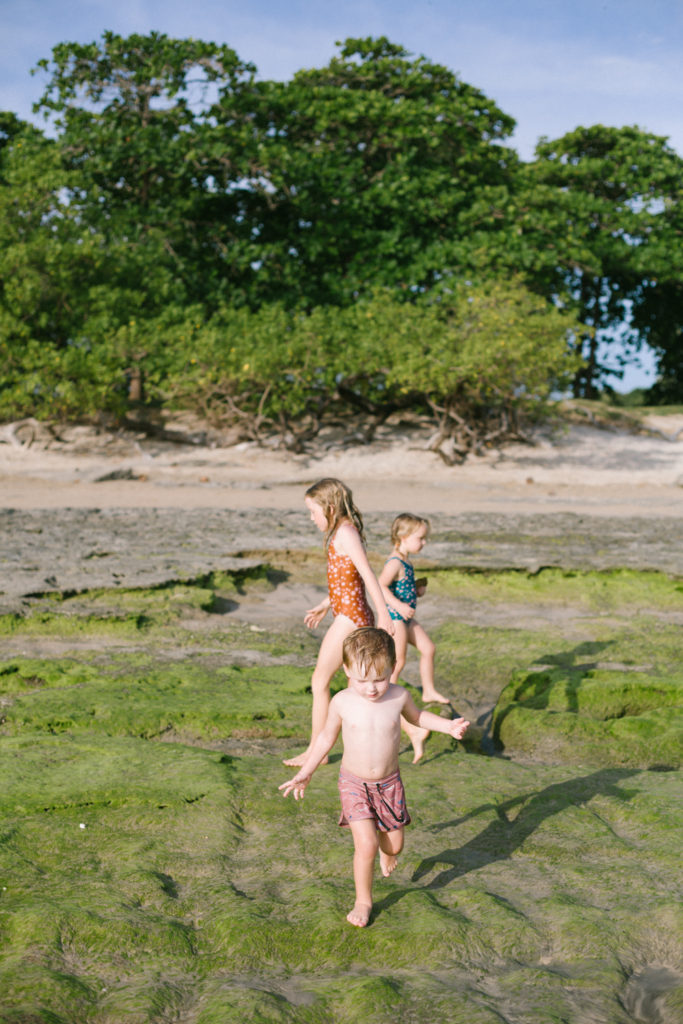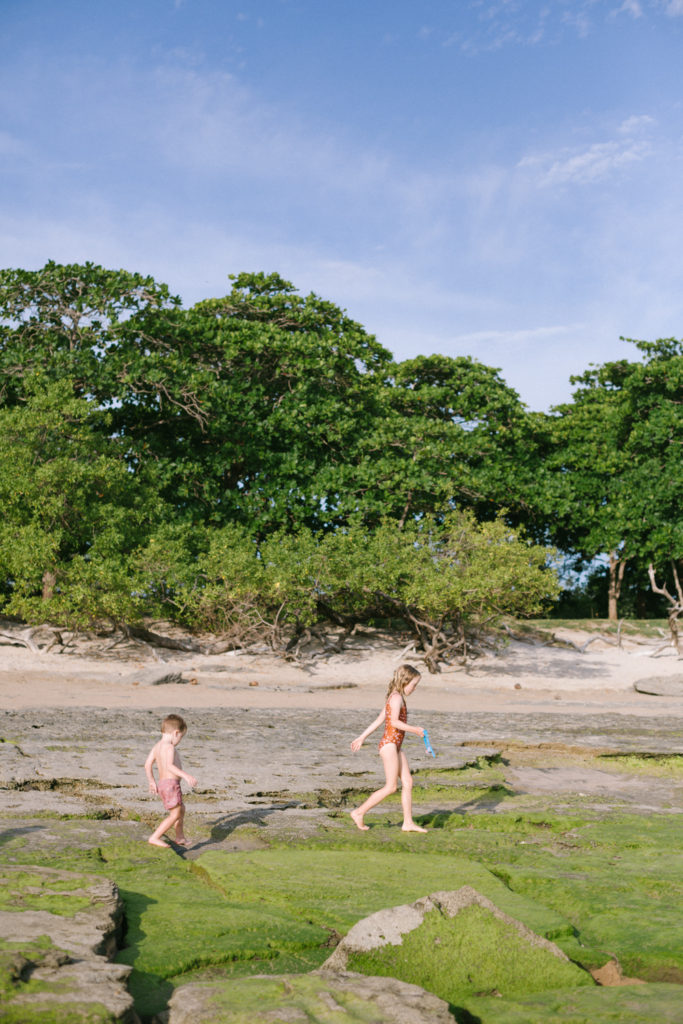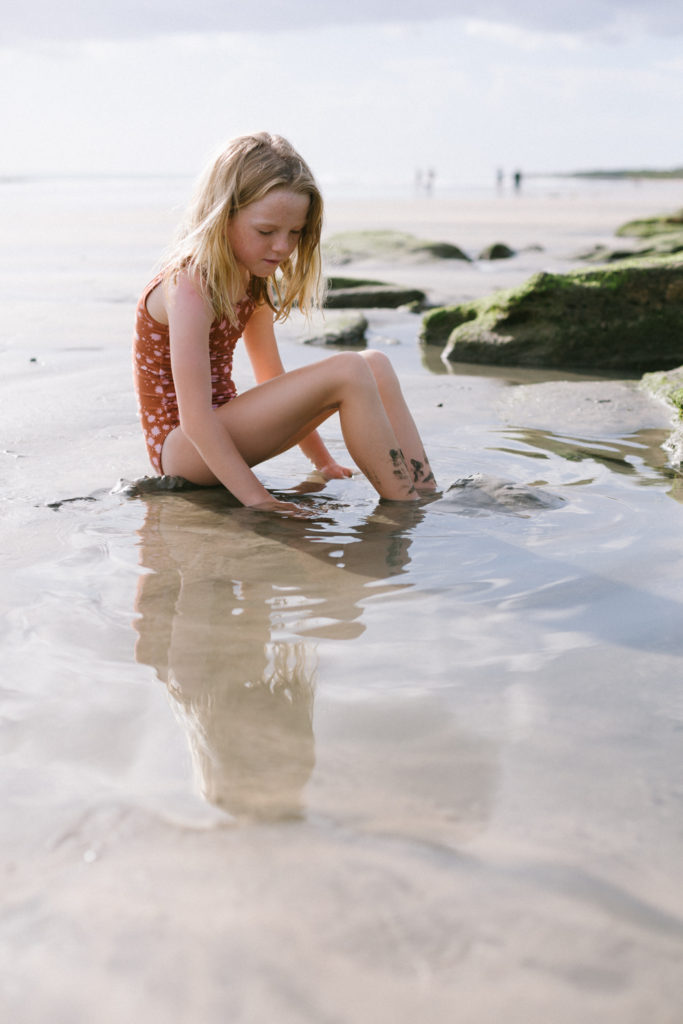 The beaches there are magical!! Court wasn't in any of these photos because he was too busy swimming in the ocean with his daddy, he couldn't get enough!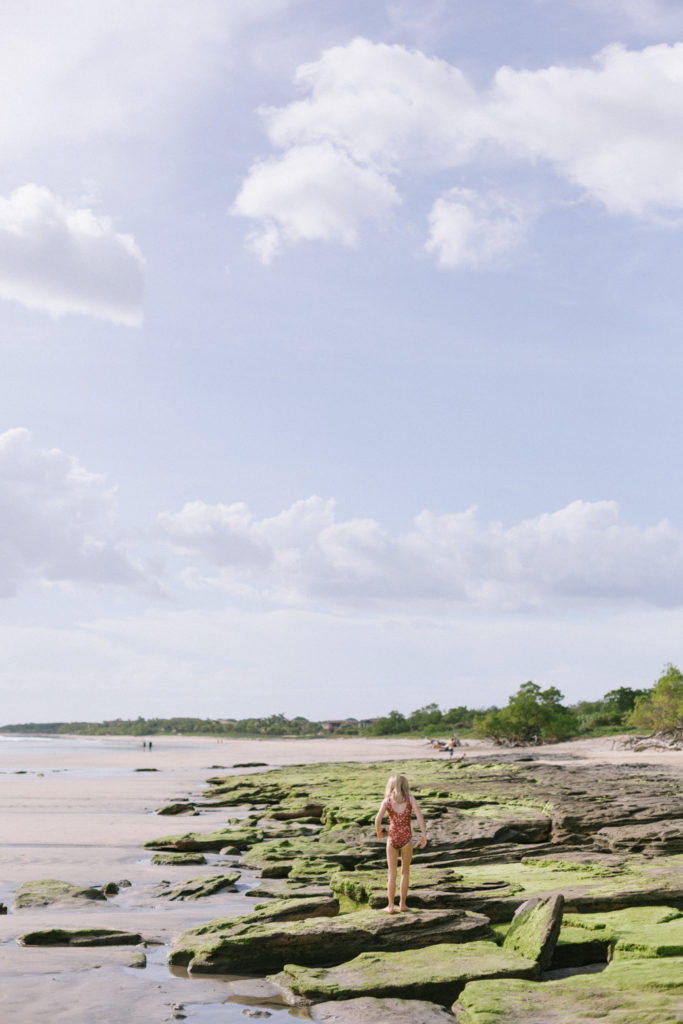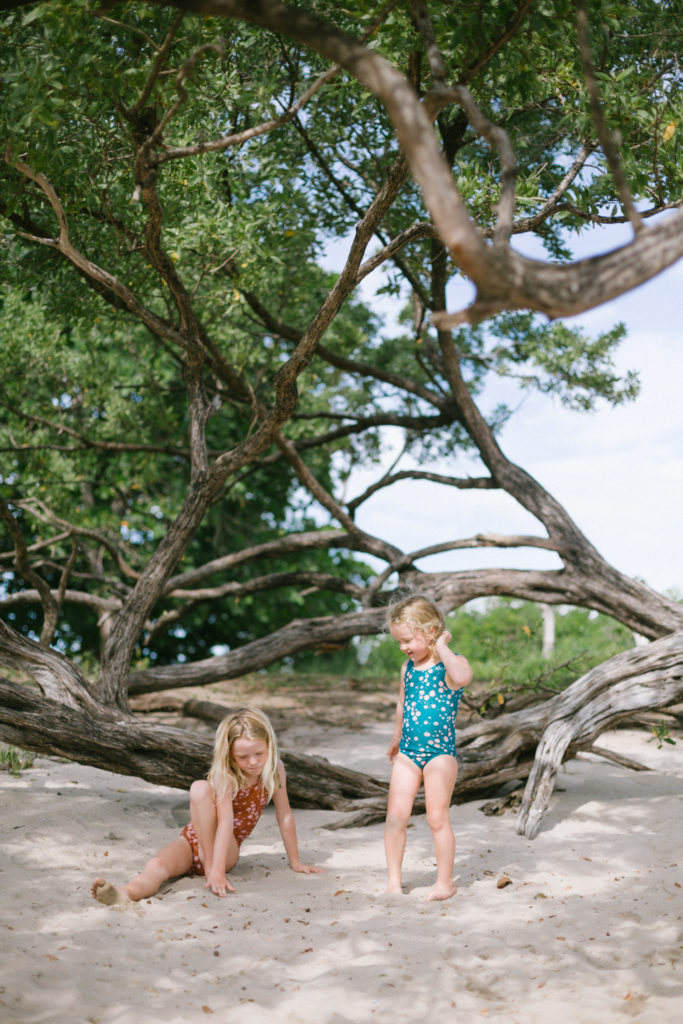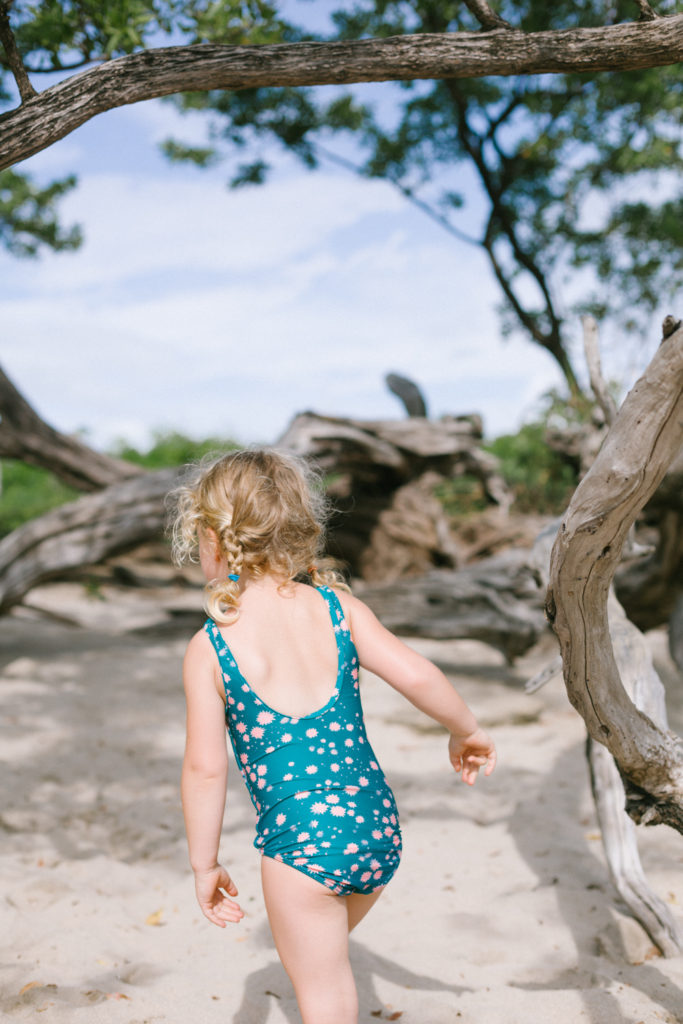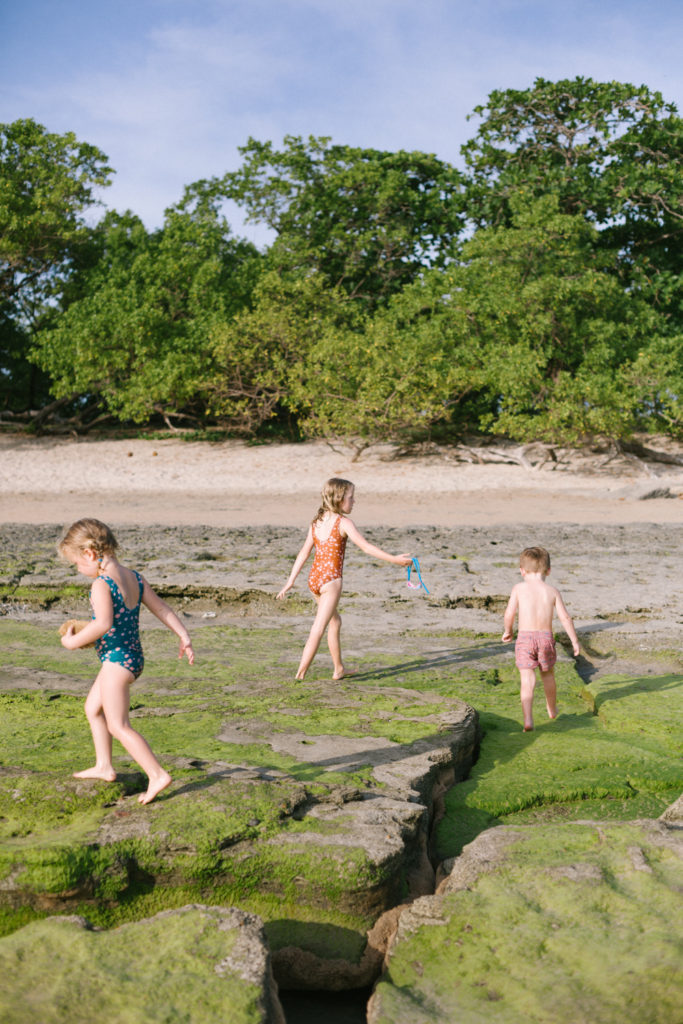 Can't wait for our next adventure!! We love to travel but haven't been on a good trip in a while, this got the wheels turning for lots more fun to be had!!
If you have any questions on traveling to Costa Rica with kids please ask away in the comments, I'll do my best to answer them!
Jacquelyn