Today I am sharing the cutest 2nd birthday we designed and planned last month. This party will have you very envious of Miss Zizi, our birthday girl. Her mom wanted a day with all of Zizi's favorite things. Swimming in the pool, getting pampered and eating ice cream. Talk about a dream day for any girl, no matter what age you are!!
We mixed in some of Zizi's favorite colors – rose gold!! A girl after my own heart! And butterflies of course, because what Zizi wants, Zizi gets!! The theme turned into "treat yourself", as in treat yourself to some spa time and then treat yourself to some ice cream. Are you jealous like I said you'd be?! I am, and for those wondering, this is exactly what I want to do for my birthday next year! Ha!
Also featured on Kara's Party Ideas today
Photos by Thanh Lai
We'll come back to those ADORABLE lounge chairs, but first let's start with the invite! Courtney from Poppy Jack took Zizi's love of butterflies, mixed it with pretty pinks and a romantic feel for the perfect invitation sent to each little lady. And how about that cute little custom stamp of Miss Zizi herself enjoying some spa time!? Just a little taste for our guests to see how much fun they were going to have!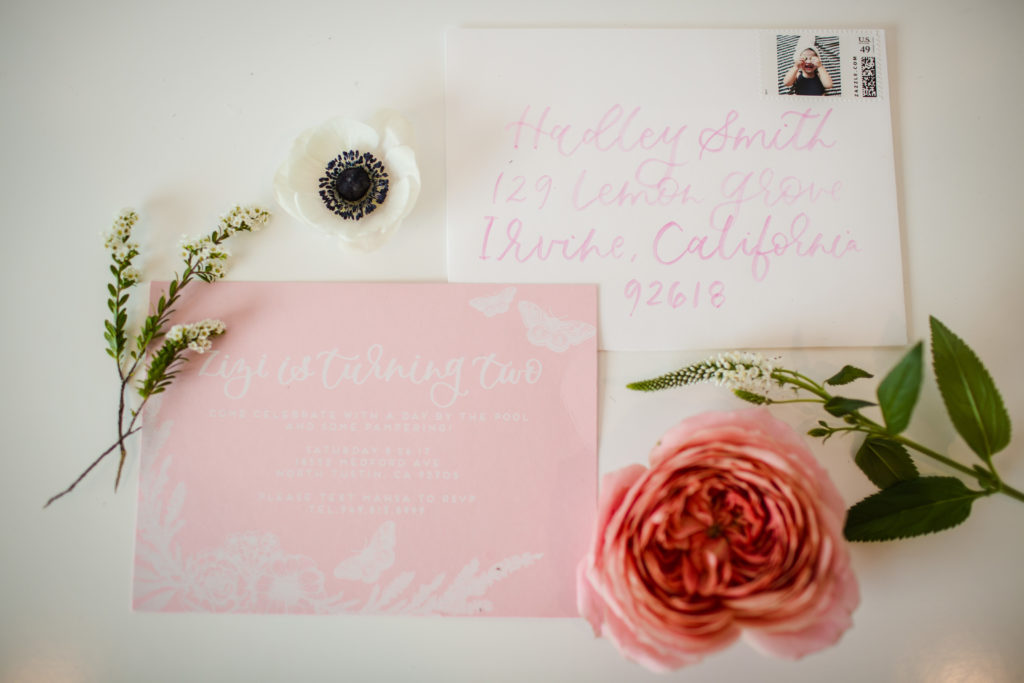 Now let's take a look at the table… When I first designed this party for Zizi I began with the color scheme. Her mom Mahsa had great ideas as far as colors like black and white and pinks, but I also brought up using navy and rose gold and she loved it! From there I started looking at rentals and found the perfect black table along with baby ghost chairs. Then I practically died because they were about the cutest thing ever!! Thank you Teak & Lace for having such cute kids inventory!!! I have been wanting to do place cards as stickers on ghost chairs and this was my opportunity!!
Poppy Jack made the adorable butterfly wooden placemats and drink stirrers, and the rose gold tabletop was all from Meri Meri! The gorgeous watercolor floral napkins are by Hostess Haven and the amazing florals were by Palms & Petals.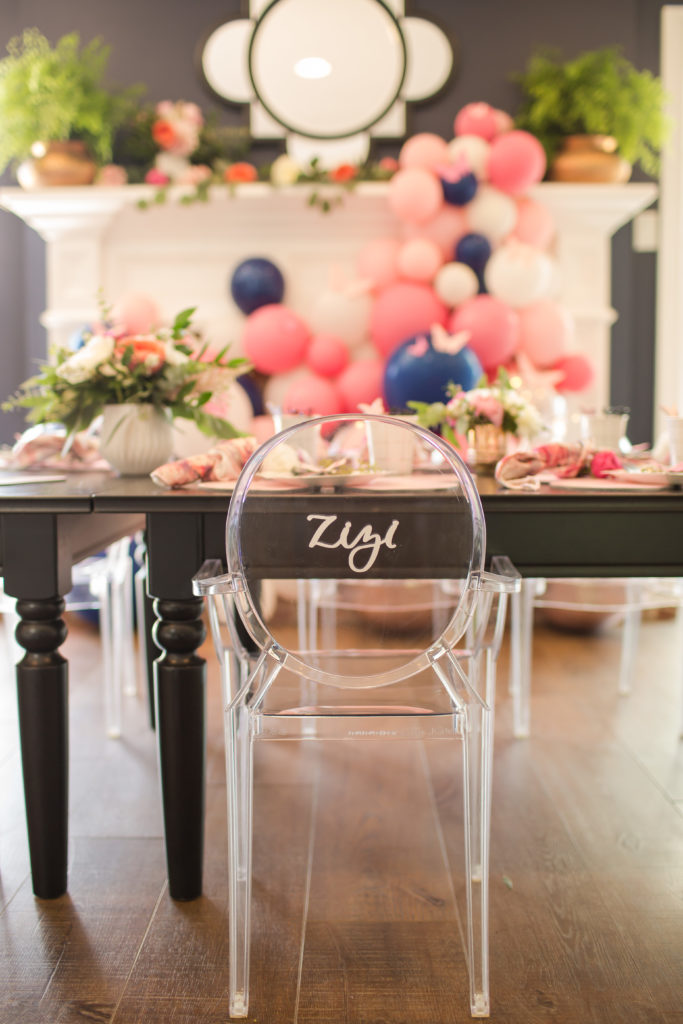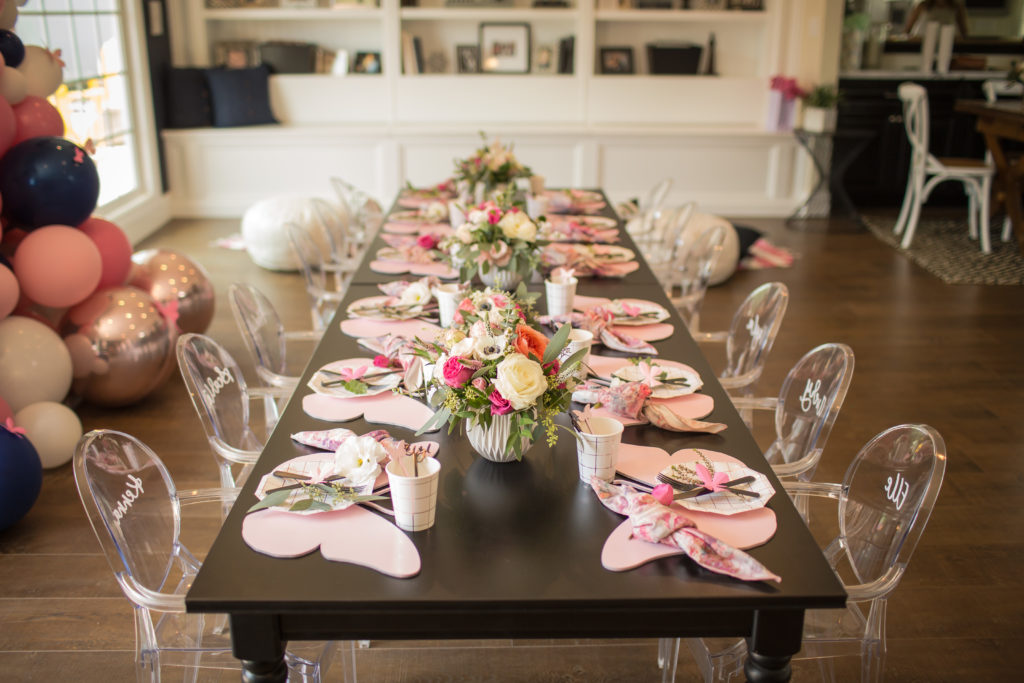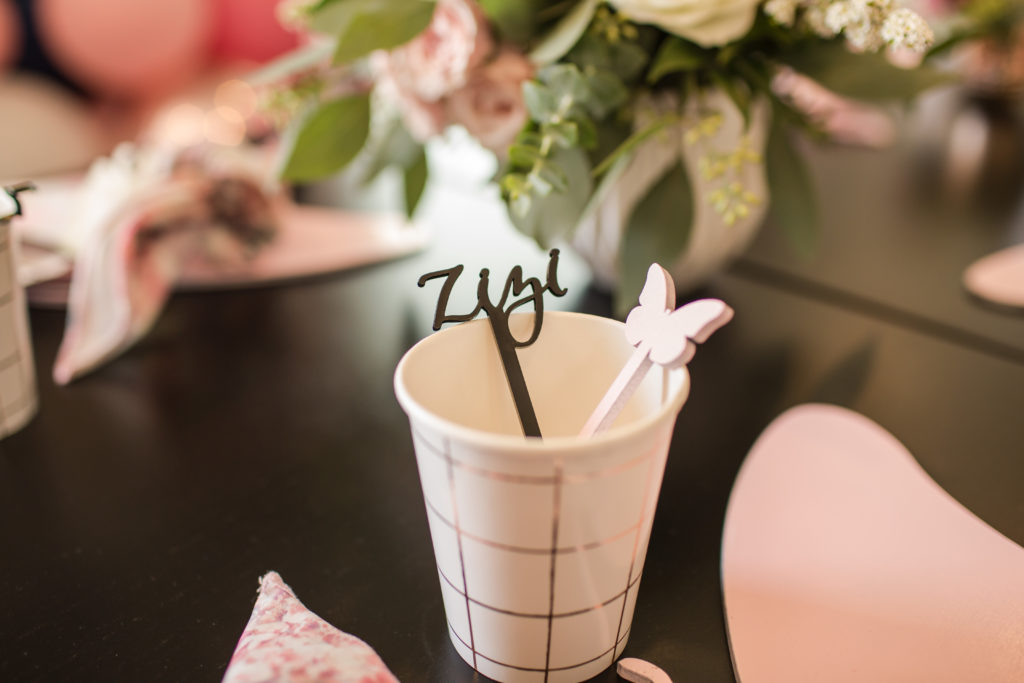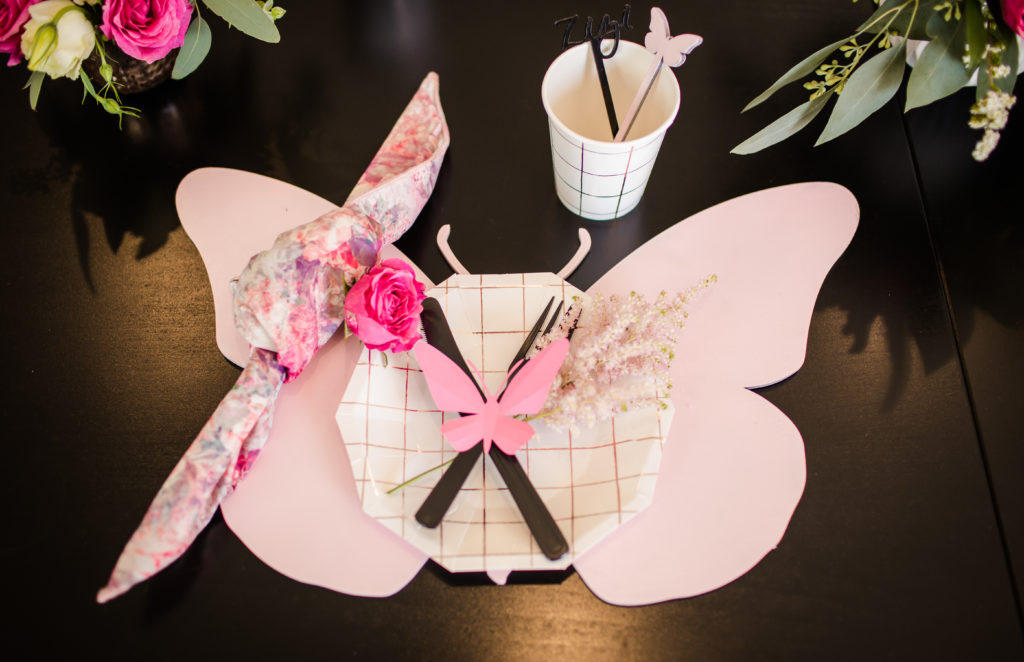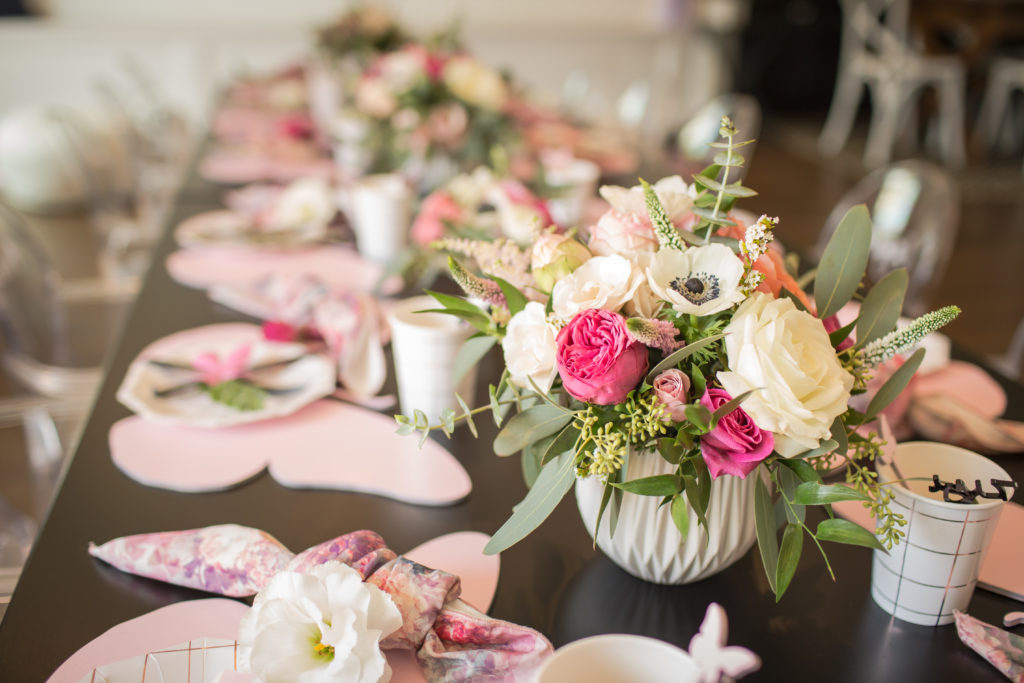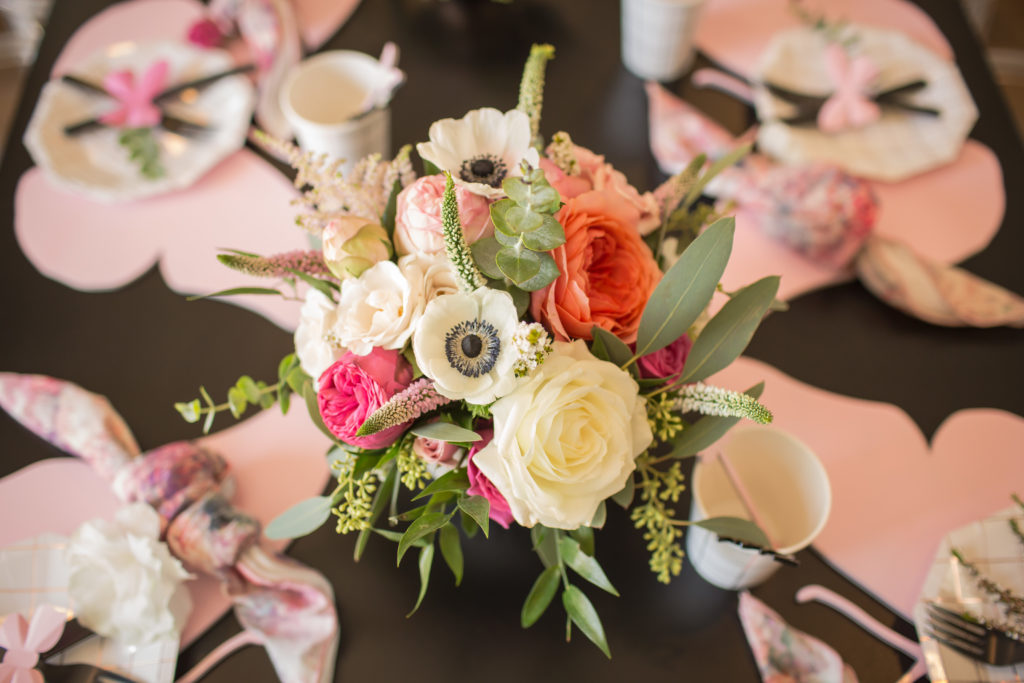 You may have noticed the insane balloon install by my favorite friends Wild Child Party. That's another place I added that rose gold, how amazing are those balloons?! Adorned with pretty blooms by Palms & Petals of course!!
They also brought their mad balloon skills to the backyard for our dessert set up and beauty station!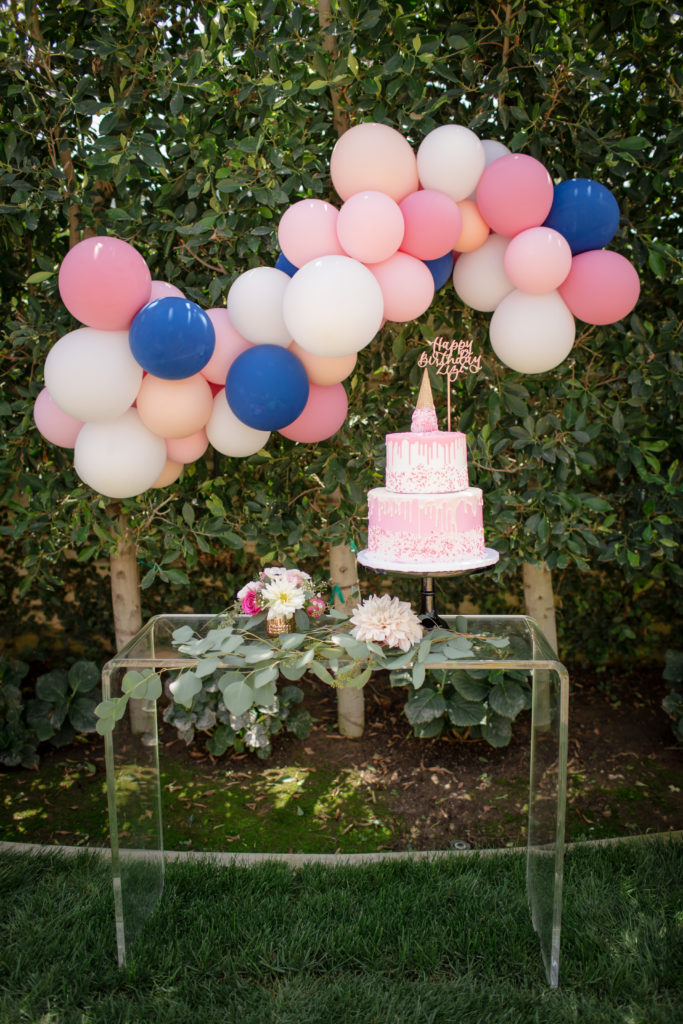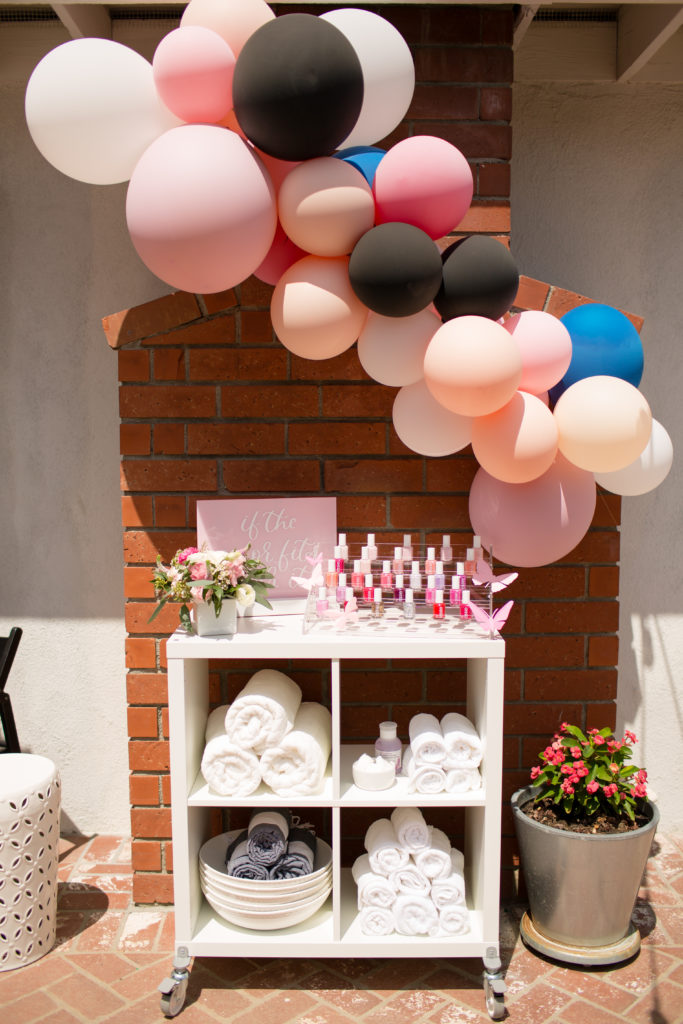 Speaking of beauty… Each of our lovely ladies were greeted with a custom robe to wear after their pool fun and for pamper time! We were obsessed with the lounge chairs Mama Mahsa found on Amazon!! We just had Palms & Petals adorn them with some pretty florals to make them even better!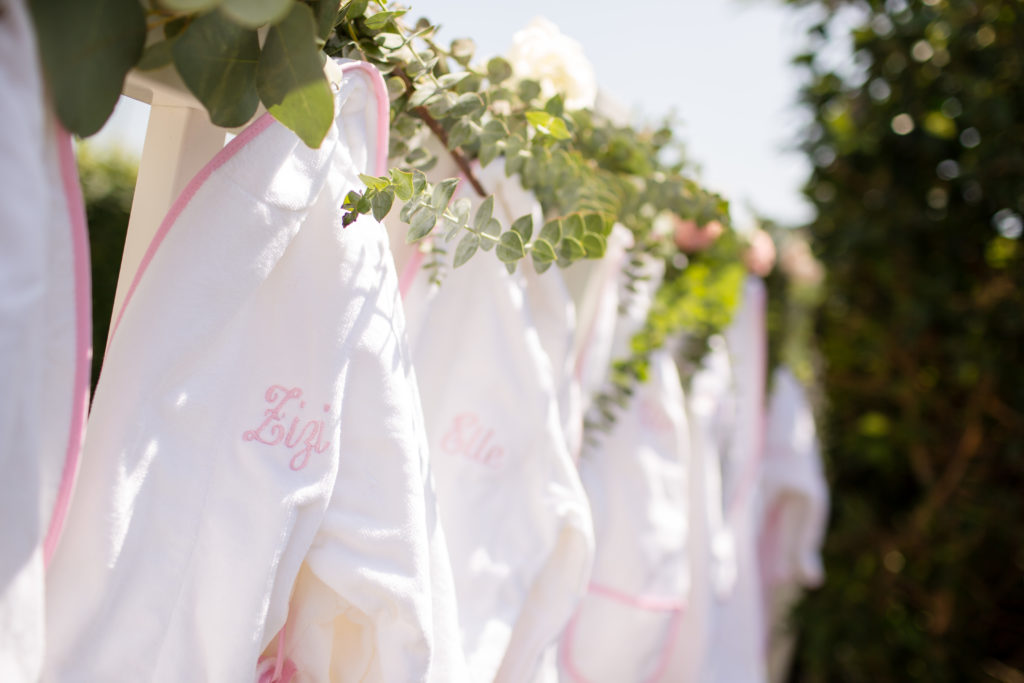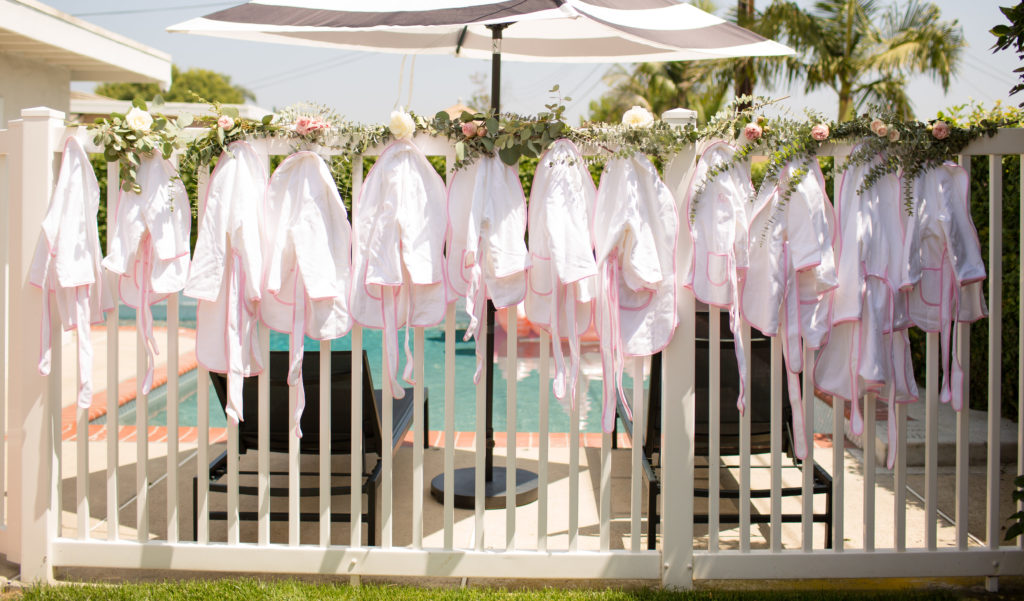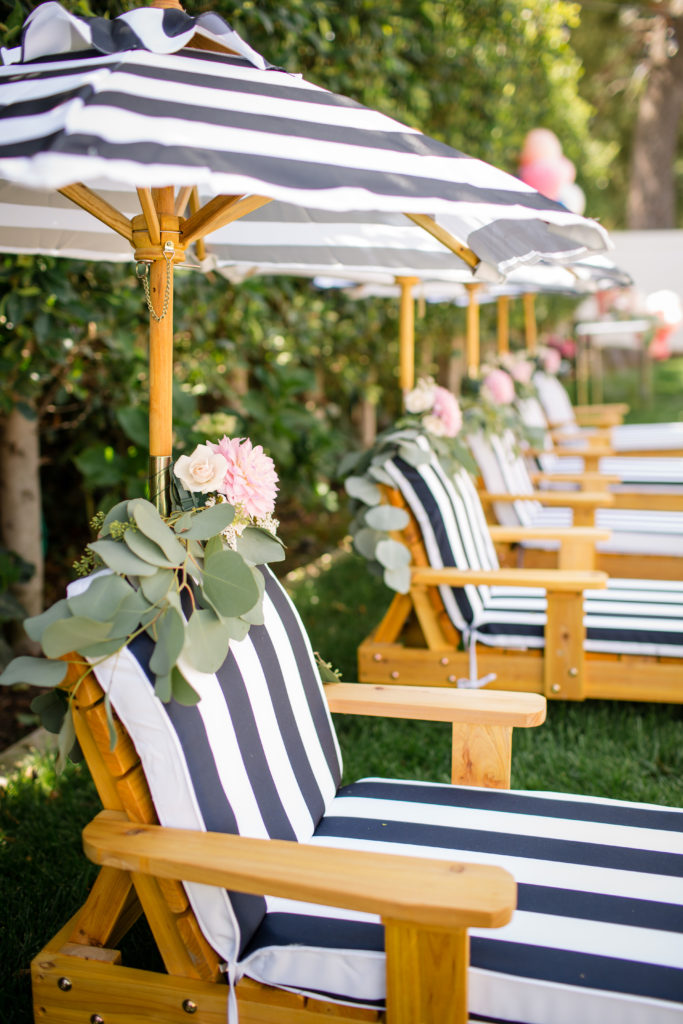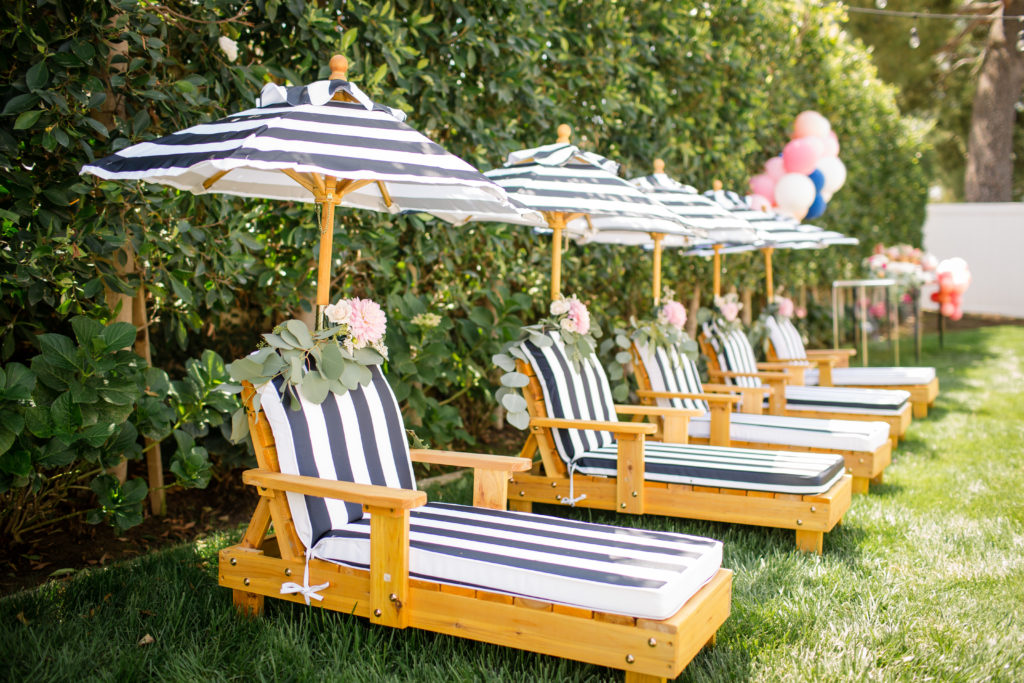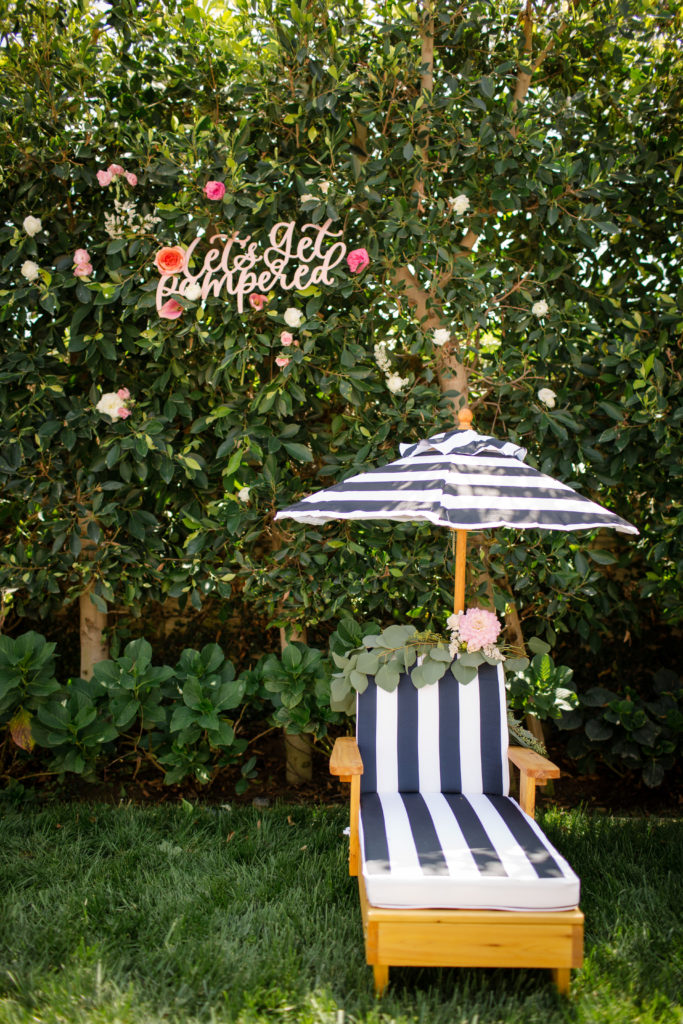 Last but not least, a fun ice cream set up for the girls to make their own sundaes!! We had custom cups and ice cream cones full of flowers for decor! Plus loads of toppings to make any ice cream lover happy!! Then there was the amazing ice cream cake by Great Dane Bakery to top it off!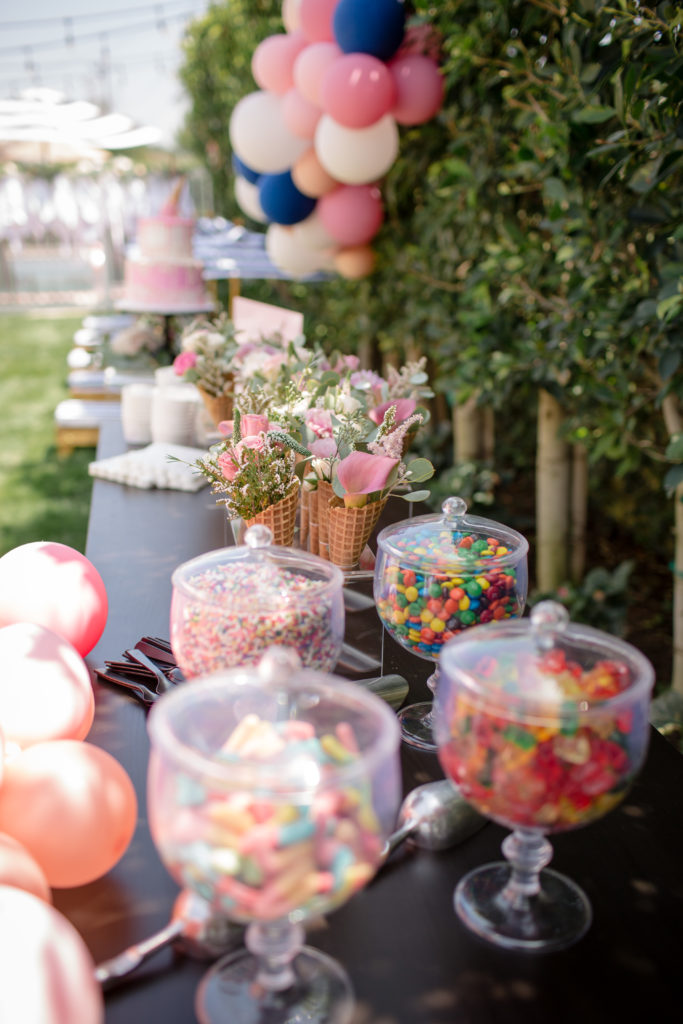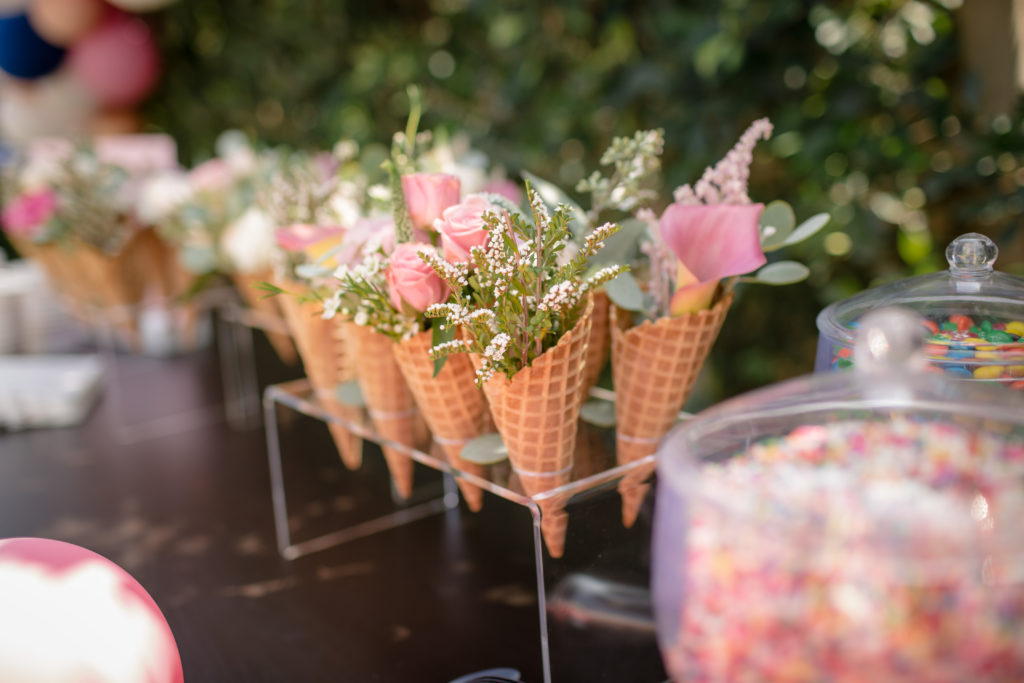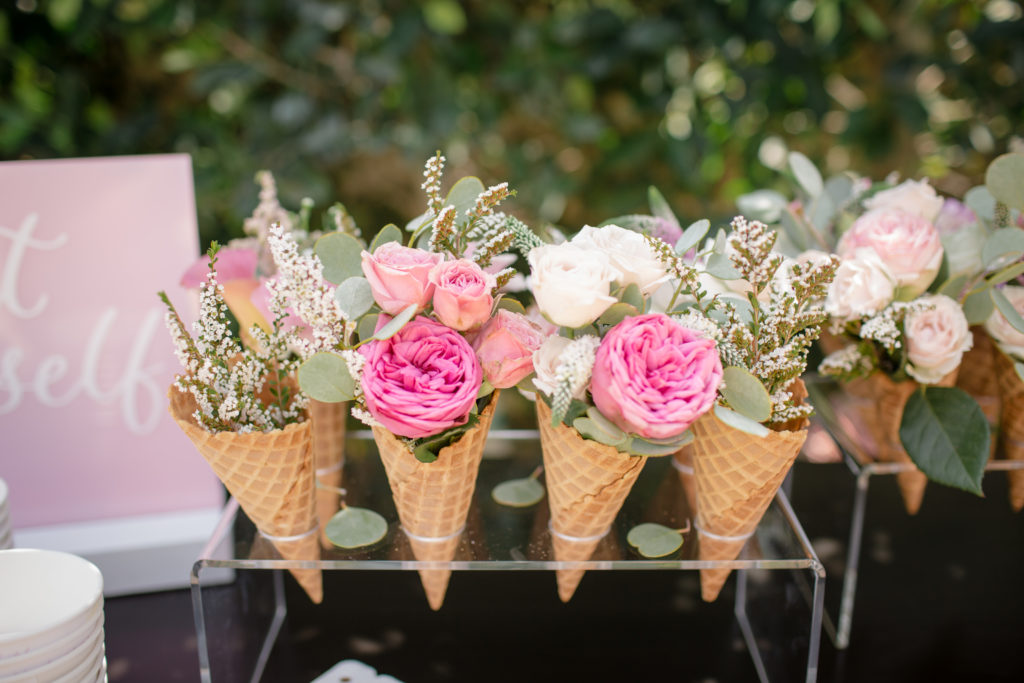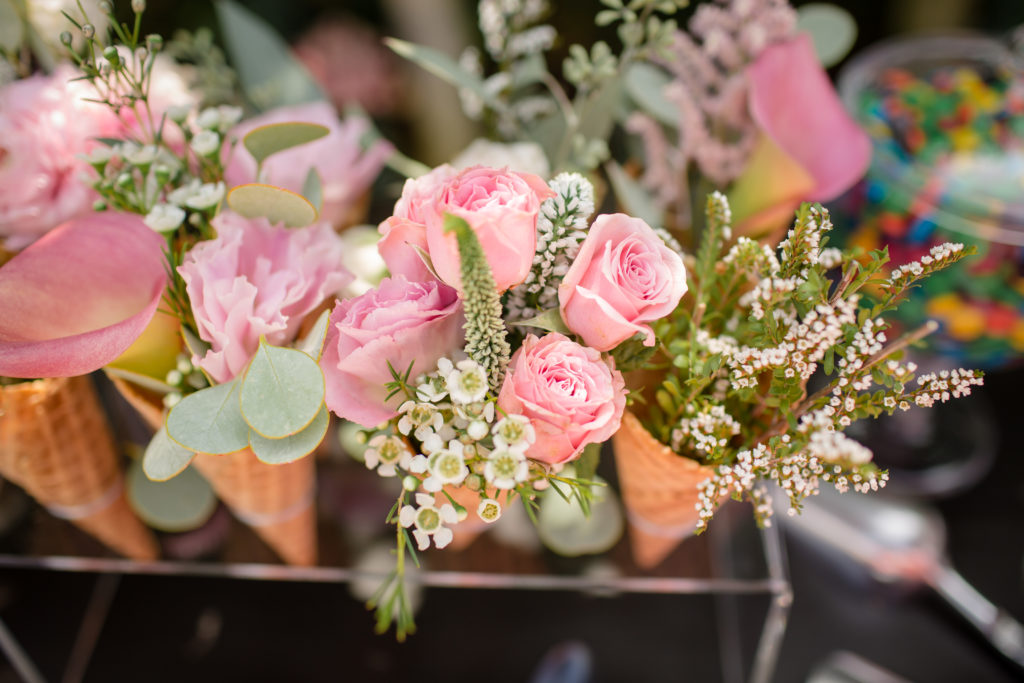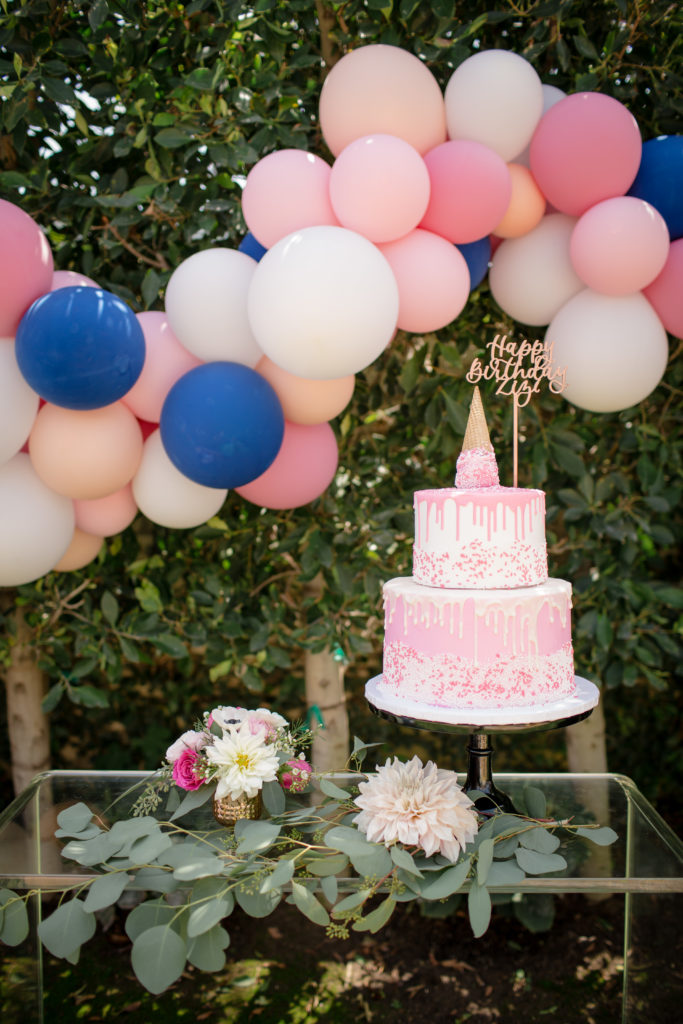 Everyone had so much fun and were serenaded by the beautiful Victoria Bailey as well! She is such a talent and so great with kiddos, you should reach out to her if you ever want some musical entertainment for your littles!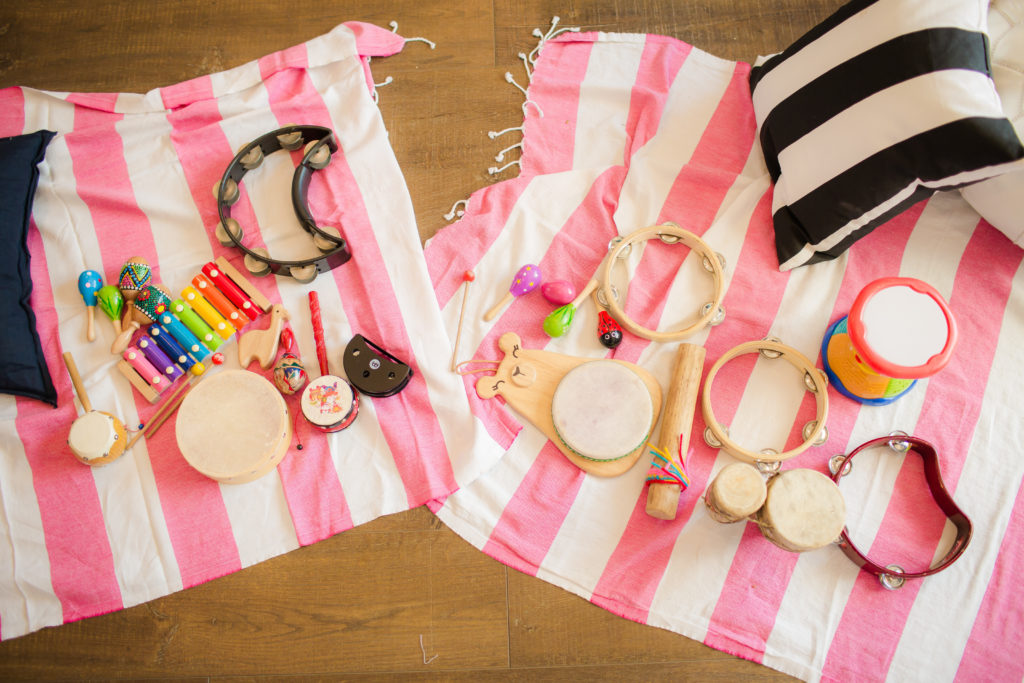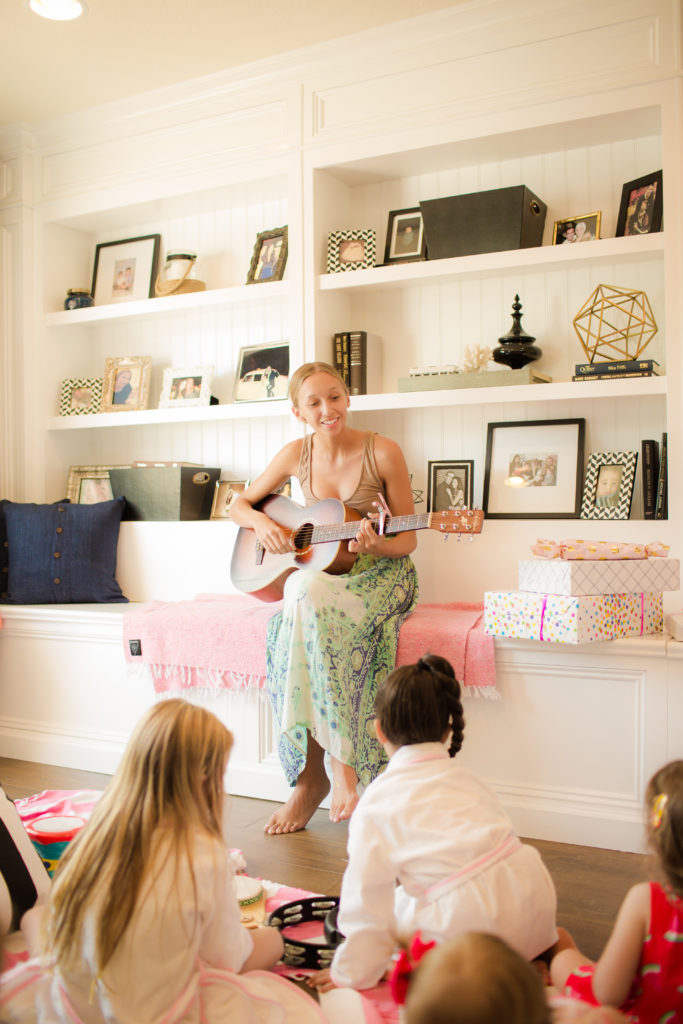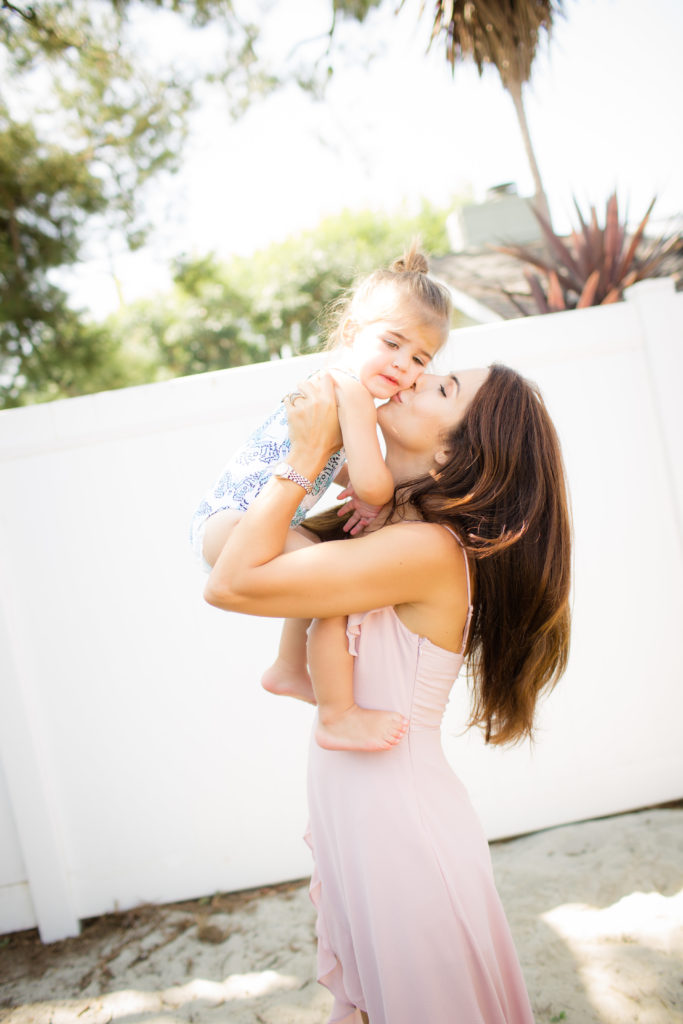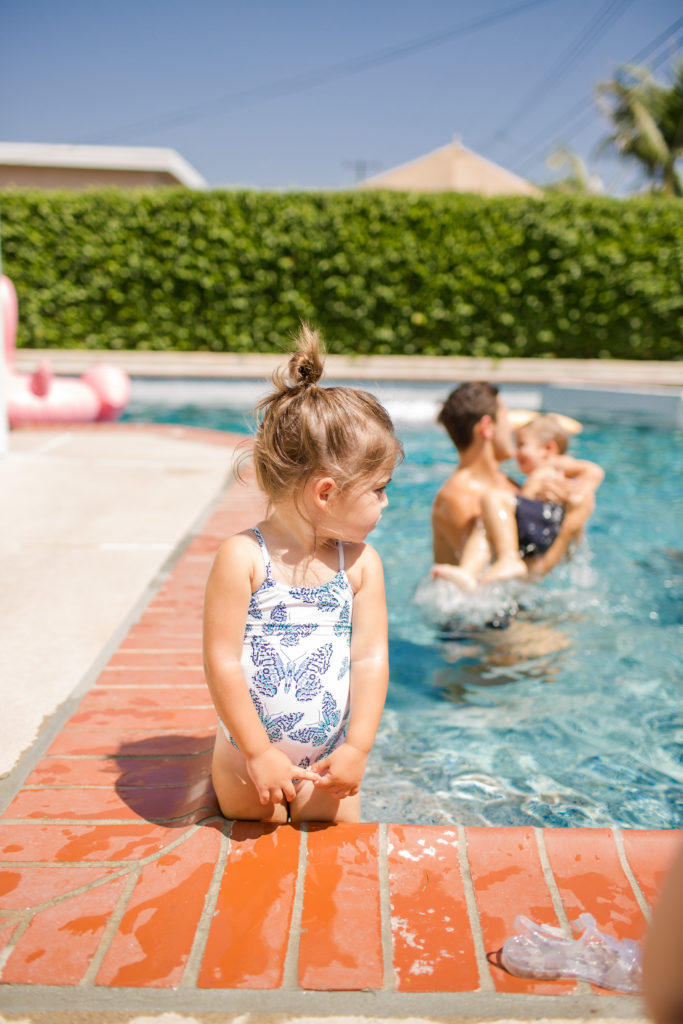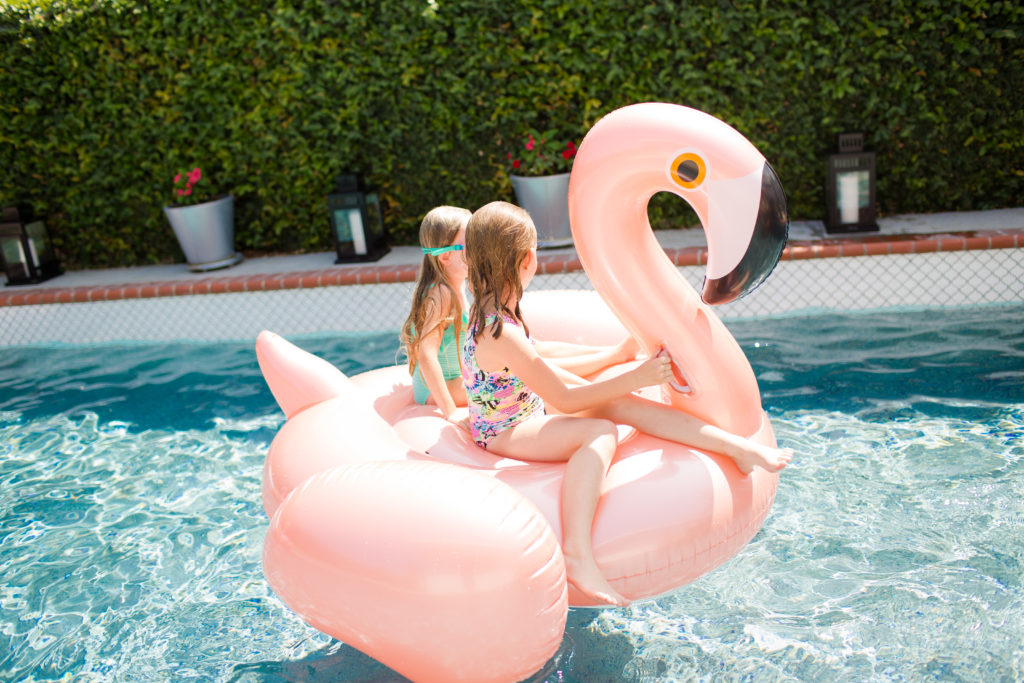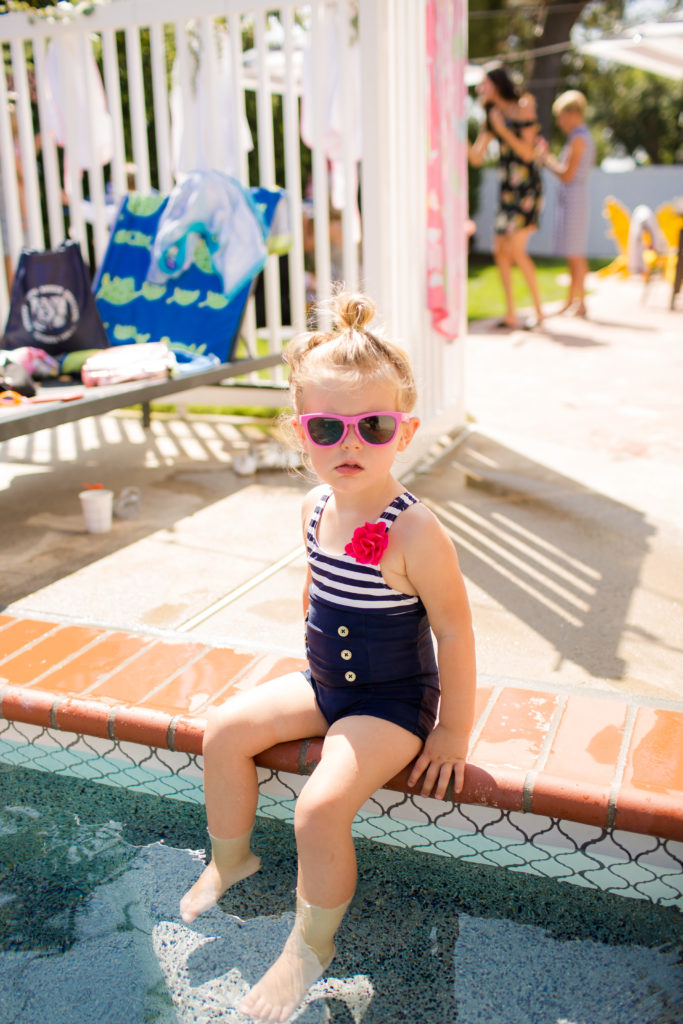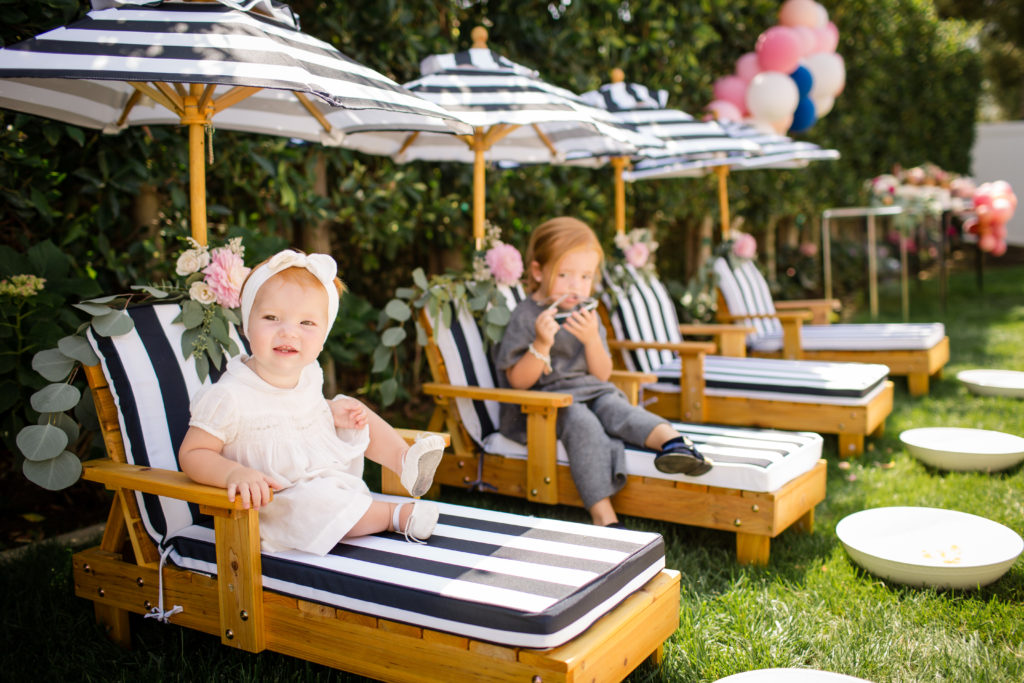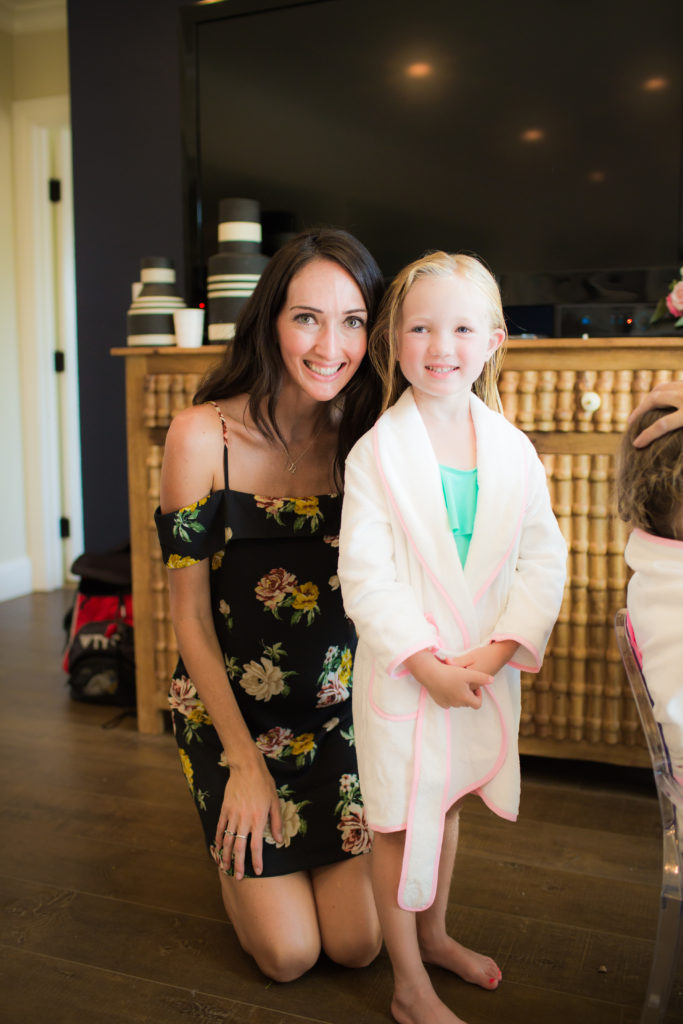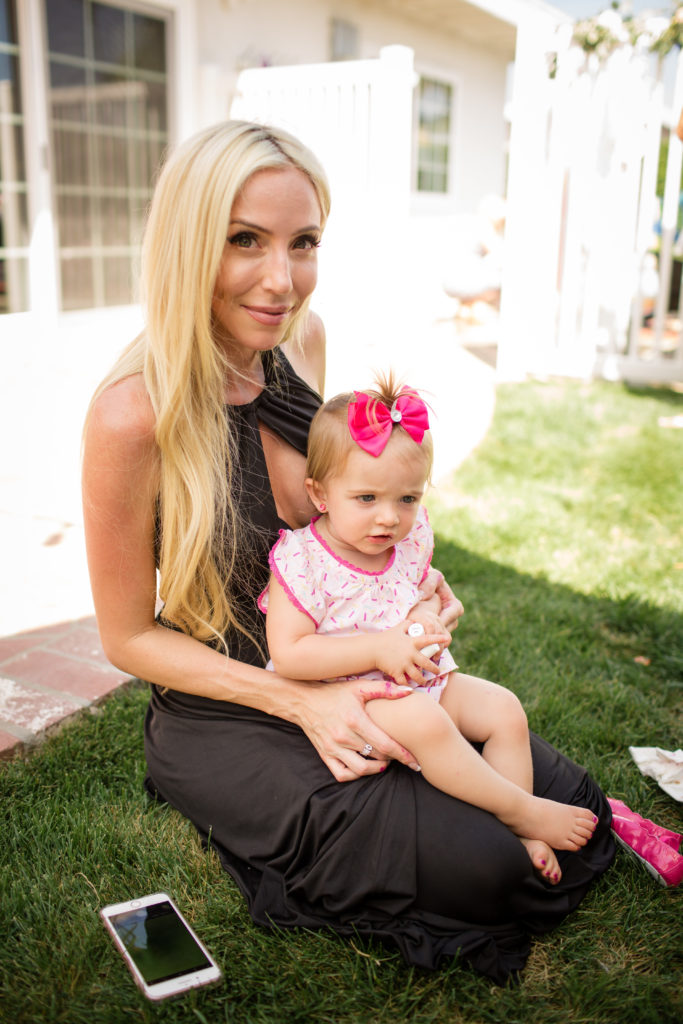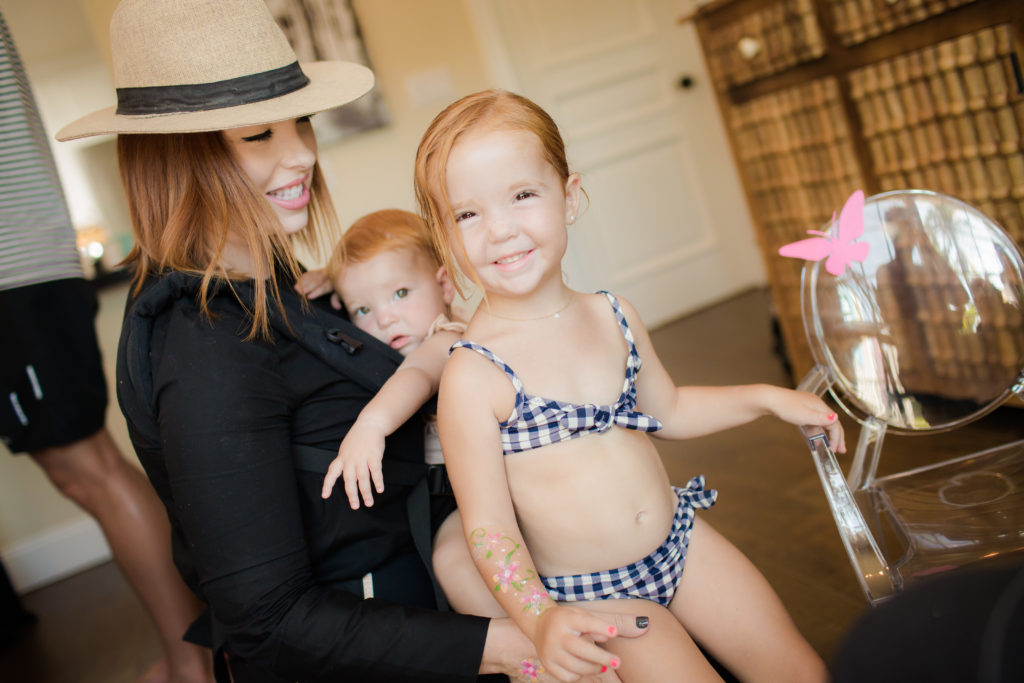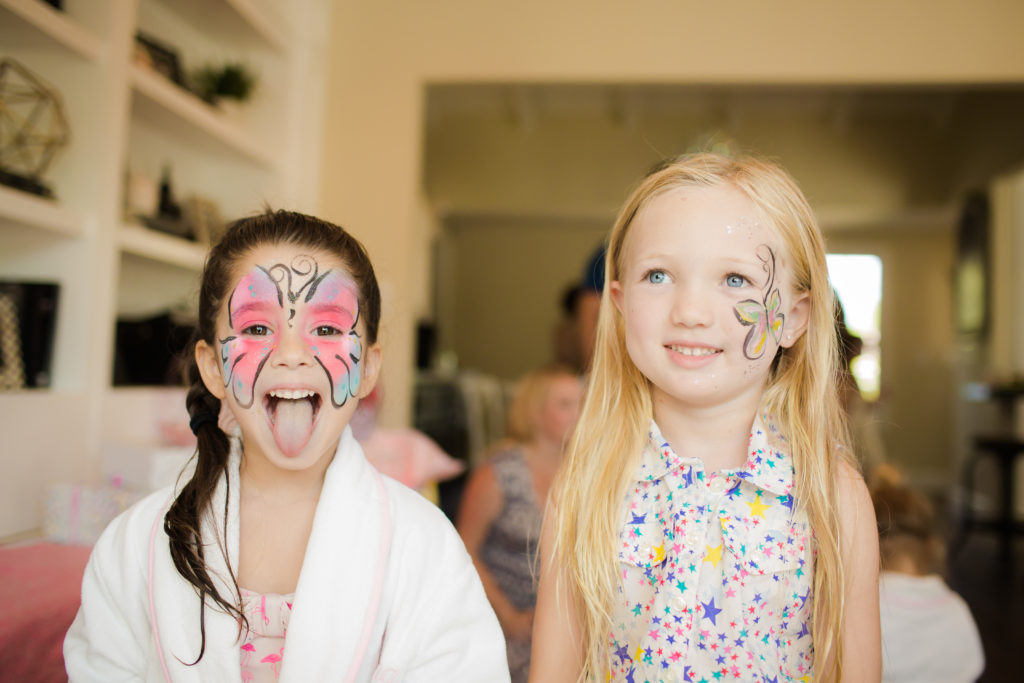 Hope you like this one as much as us! Special thanks to all the vendors who helped make it pretty!!
xx
Jacquelyn
Styling/Design – Beijos Events
Photographer – Thanh Lai Photography – @wonthanhphotography
Rentals – Teak and Lace
Calligraphy/Signage/Invite/Placemats/Drink Stirrers – Poppy Jack Shop
Balloon Installation – Wild Child Party
Florals – Palms & Petals
Napkins – Hostess Haven
Tabletop – Meri Meri
Cake – Great Dane Bakery
Singer – Victoria Bailey Music
Face Painters – OC Face Paint