Lucky us had the pleasure of planning and designing Speidi's baby shower. Yup, that's right, Spencer & Heidi Pratt. We were contacted in July to work with Heidi and she told us she wanted the theme to be Heaven Sent. Immediately I thought of whites and baby blues, a very ethereal feel. On her must have list were cotton candy, a photo booth and games for her guests. It was so fun to plan a celebrity baby shower and we are so thrilled that we were featured in US Weekly for it!! Like seriously, pinch me!!
Keep scrolling to see the details…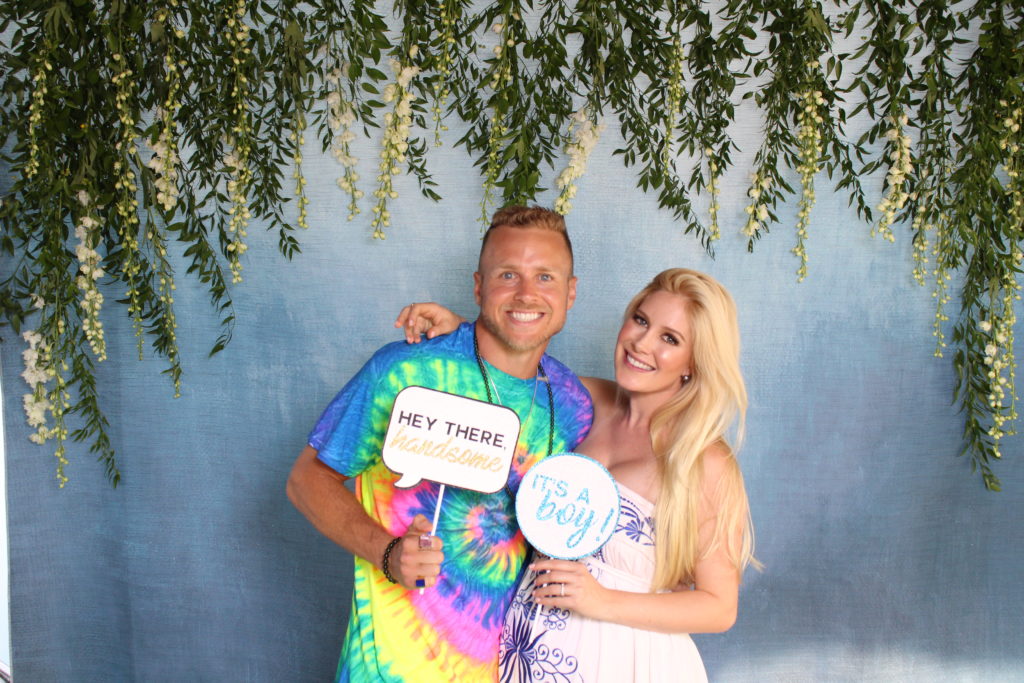 Heidi was really a dream to work with and beyond sweet. You can tell her and Spencer are so excited to be parents. All of her family and friends were beyond excited for them as well. It was awesome to see the support they have around them!
We had some great support from our fellow vendors that made this event happen with us! We couldn't do it without them!
Adore Folklore brought all the pretty rentals, they seriously transformed the entire space! Wild Child Party did the amazing balloon installation, of course! And our friend MV Florals did the beautiful floral arrangements. I stuck with that ethereal vibe through the colors and florals, and I really love how it turned out!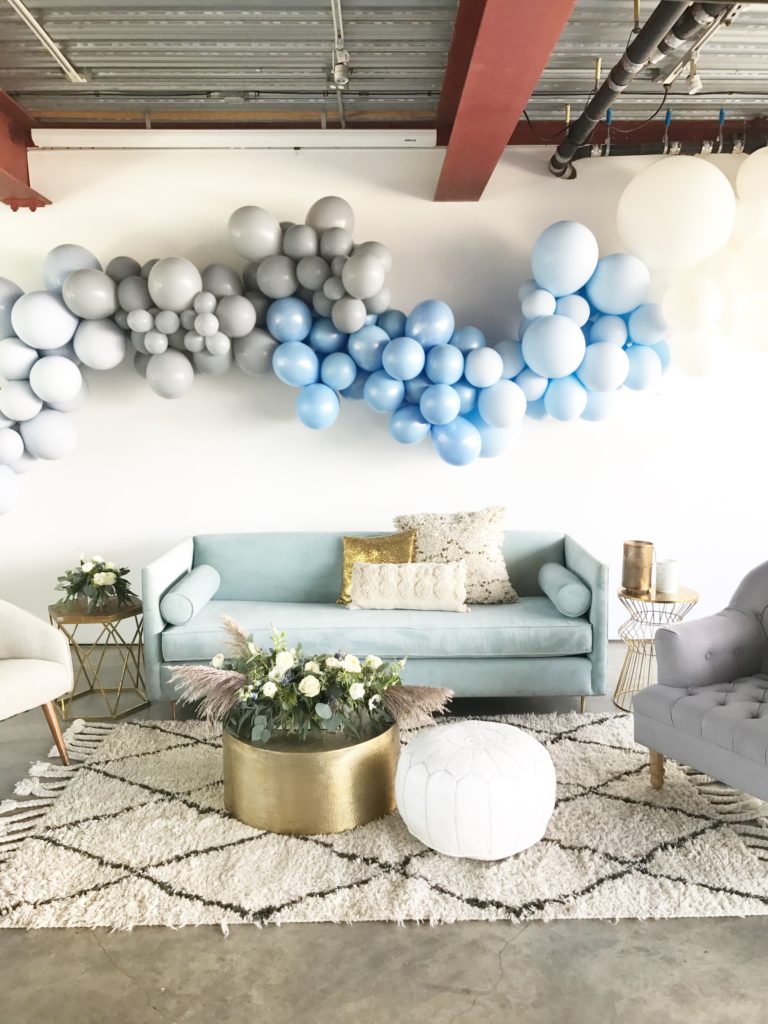 The bar was one of my favorite elements of the party! The ombré sign is by Meghann Miniello, she also did all of the calligraphy through-out the party. I'm still obsessed with that tile bar from Adore Folklore too, so so good!!!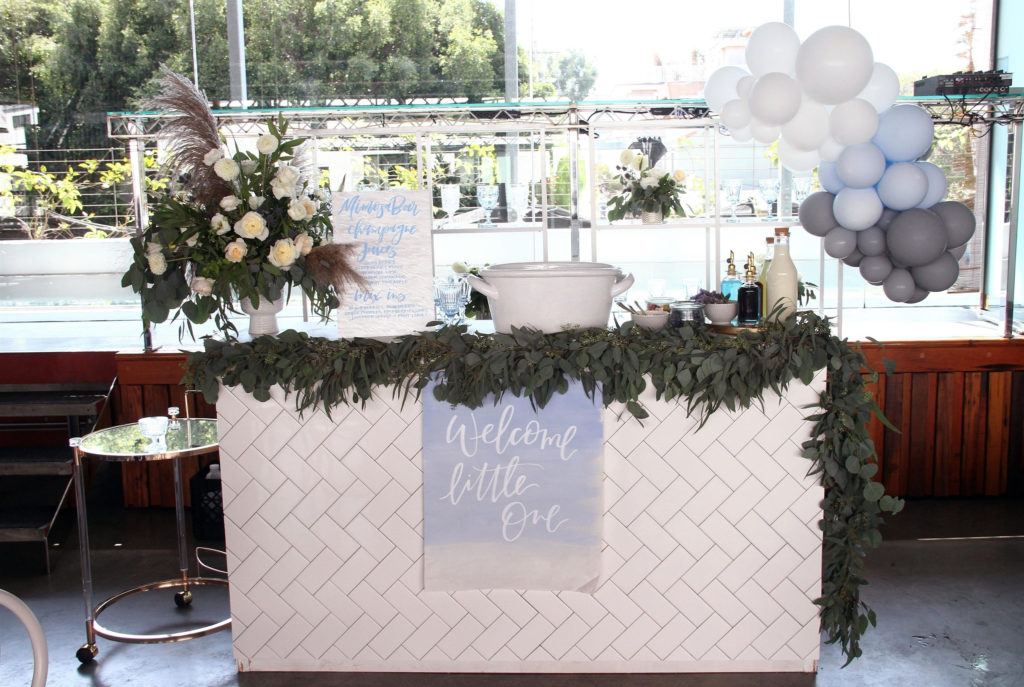 All of the tabletop is from Borrowed Blu, their marble collection is so insane, I have been dying to play with it!! All of their pretties pair so well with MV Florals arrangements, right?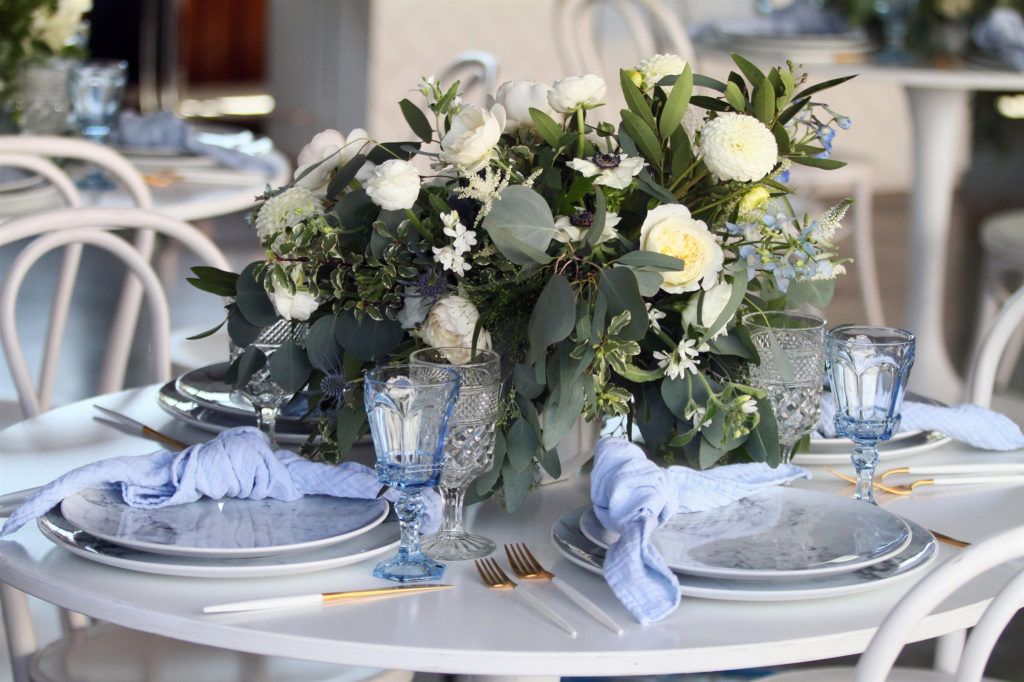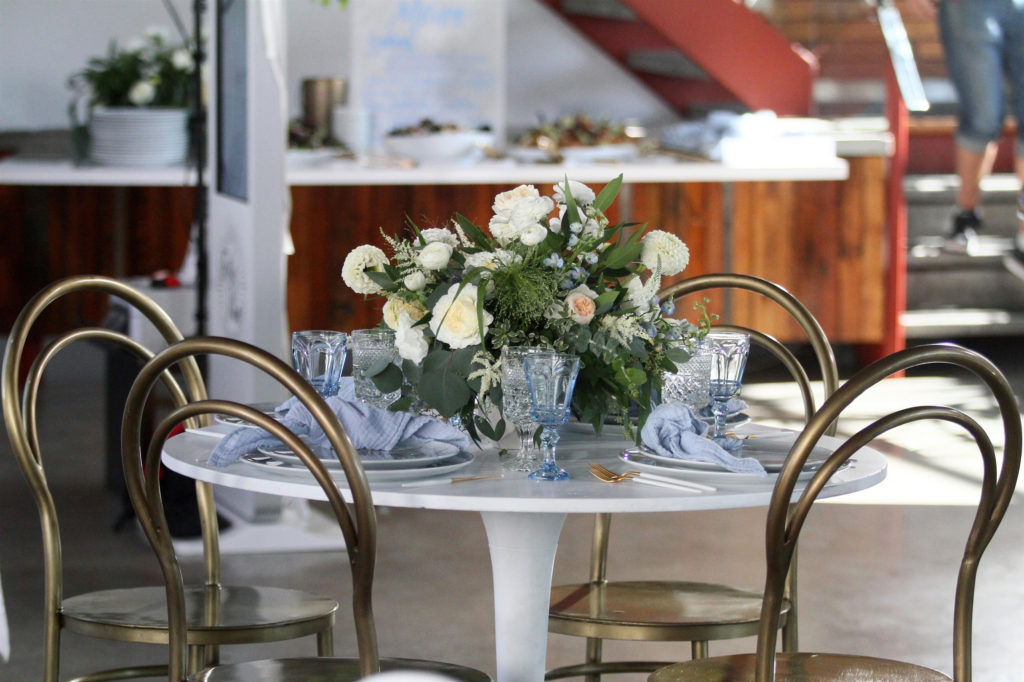 Yup, that's another iPhone shot below, one of the three photos I took that day, but I love that angle ;)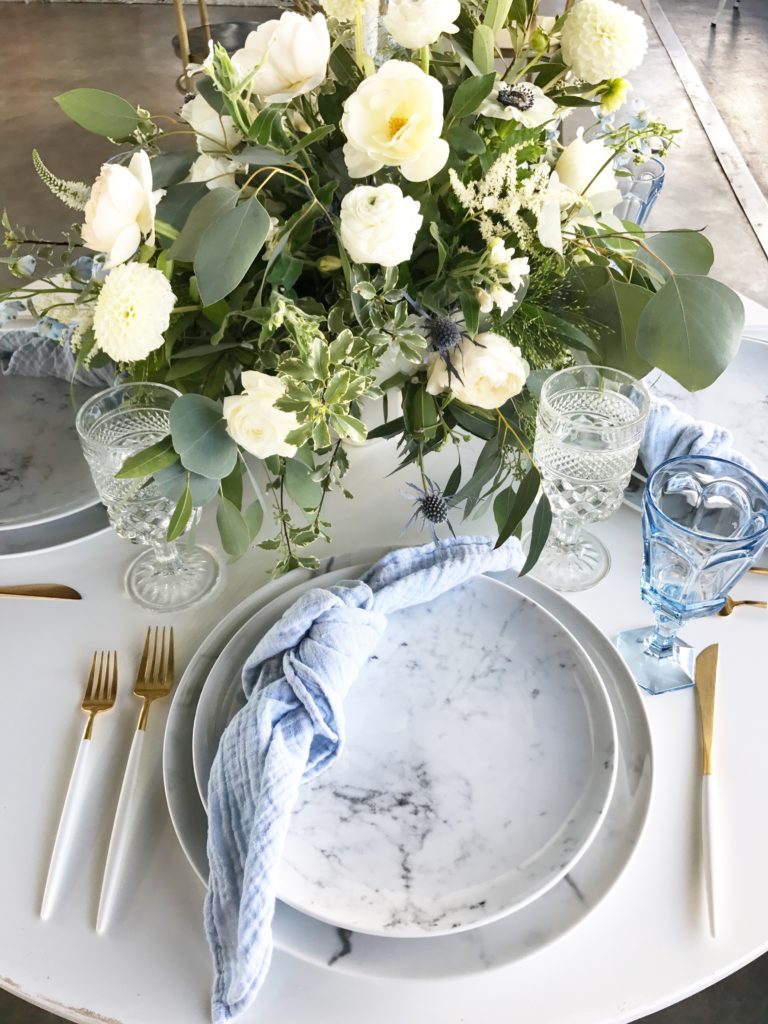 Colette's Catering always goes above and beyond for our events and this was no exception! Guests were treated to delicious and beautiful food, along with cute waiters, haha!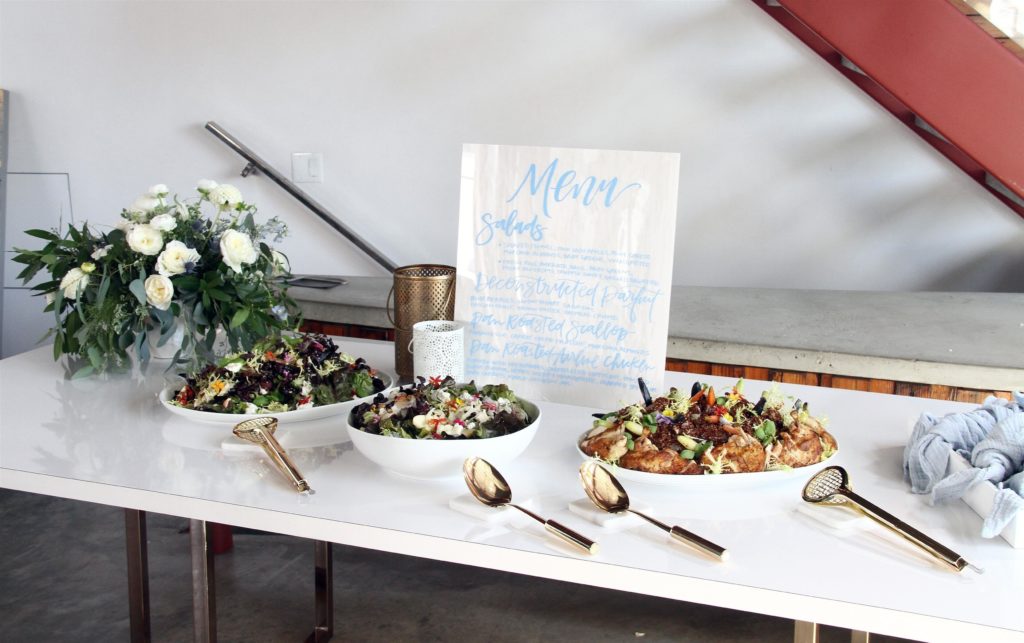 Desserts were obviously a must! Sweet & Saucy made our baby boy dreams come true right here! We also had cotton candy but unfortunately, no photos of it!! Swoonful Cotton Candy had the sweetest set up though, and we loved their fun flavors!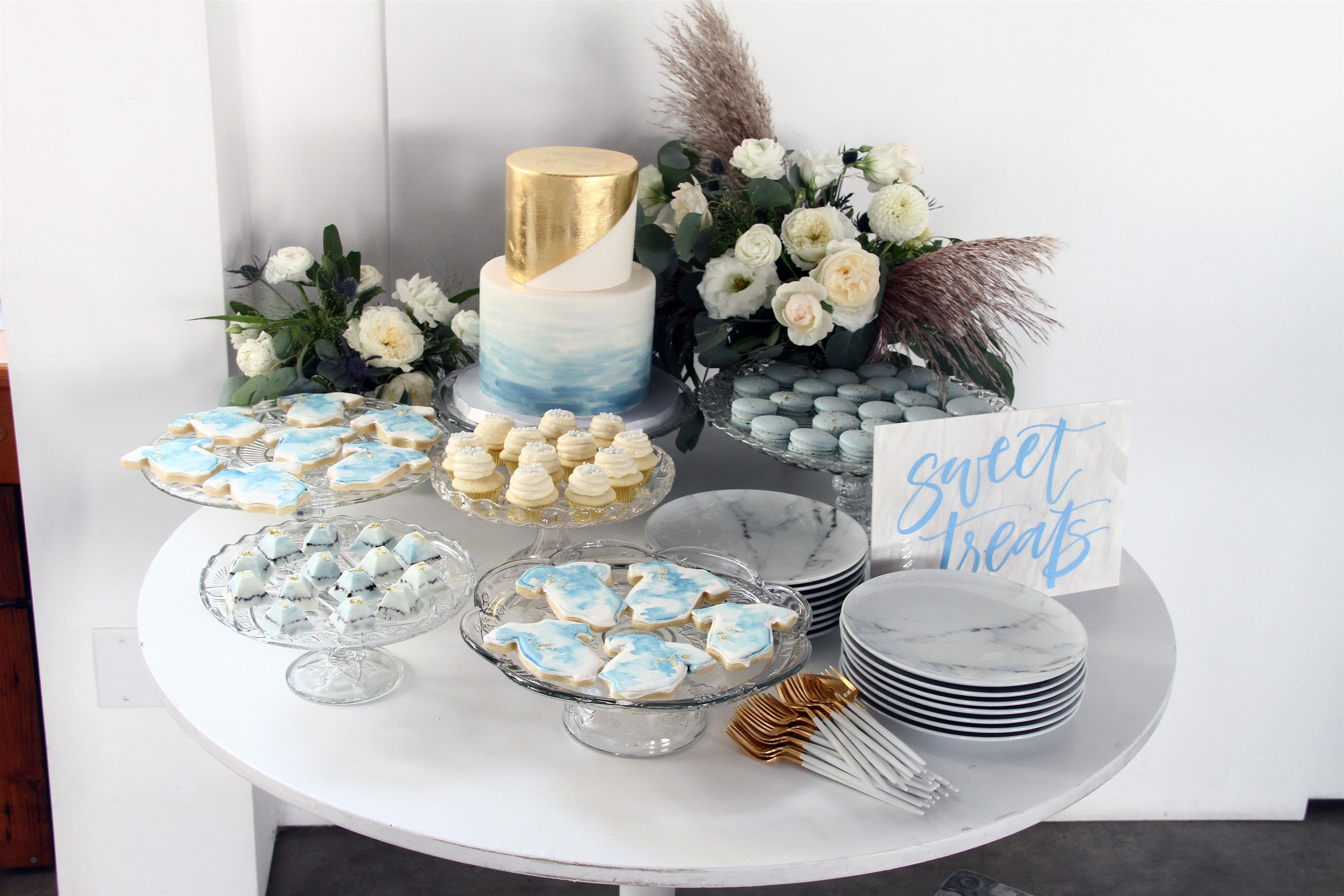 The photo booth was definitely the high light of the day though! Foto Vibe Photo Station had the prettiest backdrop that MV Florals added to, and the cutest props for a baby shower!! They even do GIFS of your photos which everyone loved!! It was definitely the hot spot of the party and we think every party should have a photo booth – they're not just for weddings anymore!!
You know we had to jump in there as well! We can never turn down a good photo booth at a party!! Here we are with our main girl boss Sarah from Colette's Catering, she's the best!!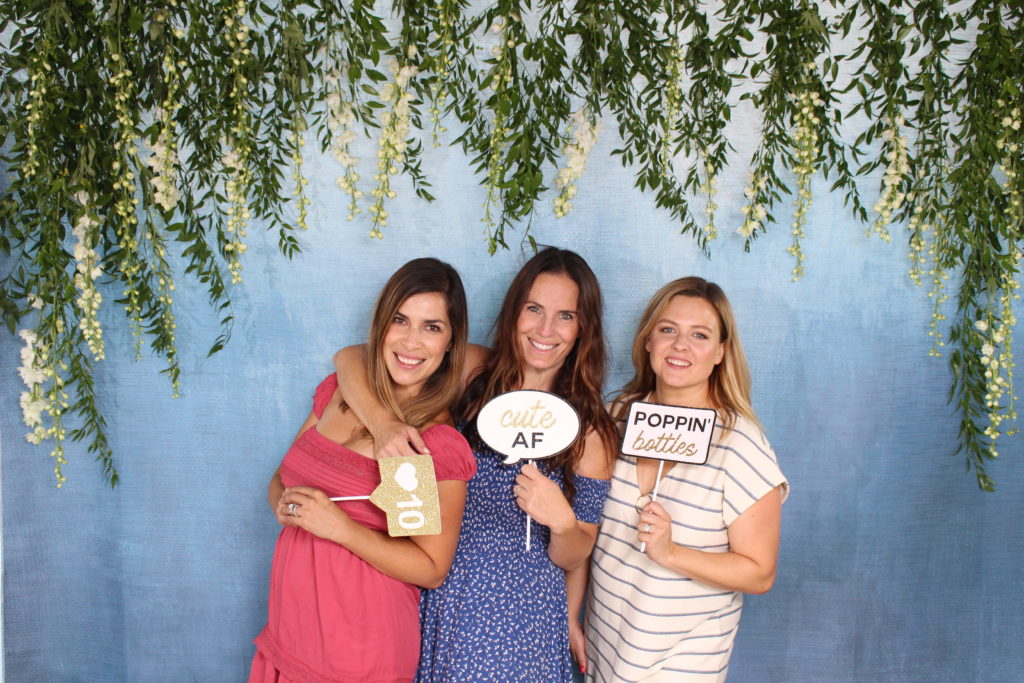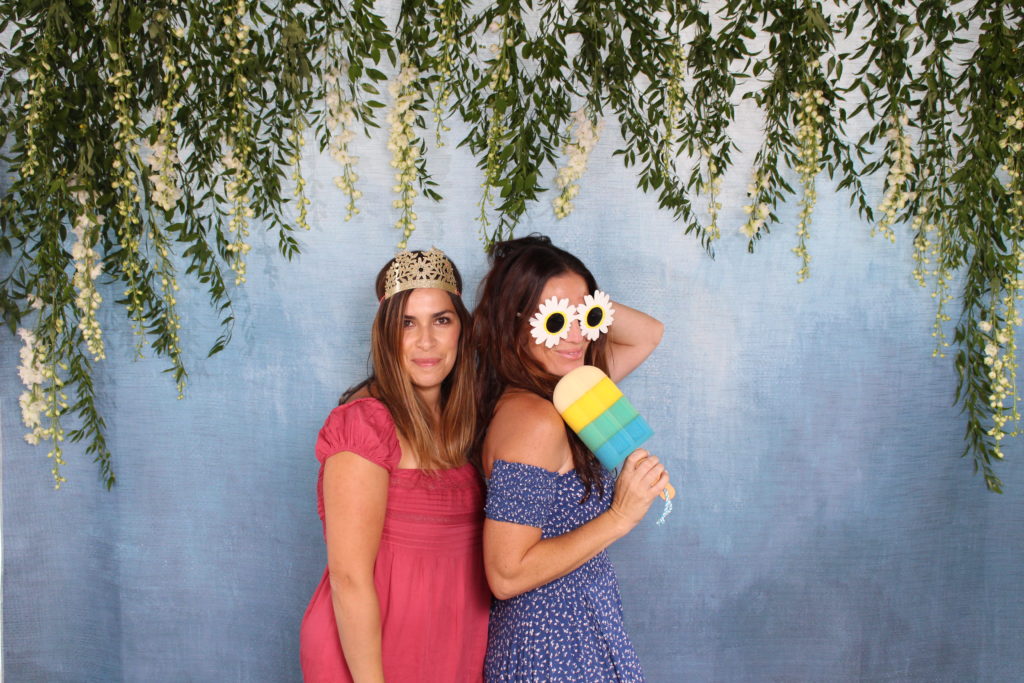 It was such a pretty event that we feel honored to have been a part of!! Head to US Weekly for more of the details!!
xx
Jacquelyn & Leah