This week is all about that day of love! We shared with you yesterday about what treasures to get your loved ones… now plans for that special night.
To us, nothing is more romantic and memorable then a date night in with your loved one, sipping on some cocktails + nibbles
Put the kiddies to bed, and have your valentine meet you in the kitchen for a fun and flirty night…just the two of you.
All photos by Cassie Green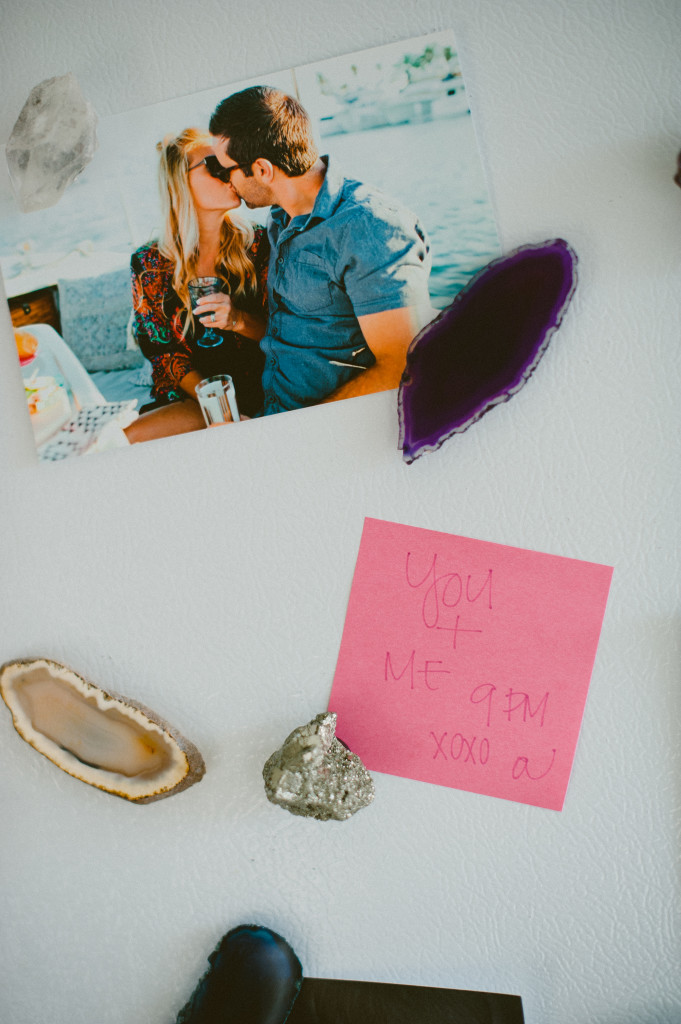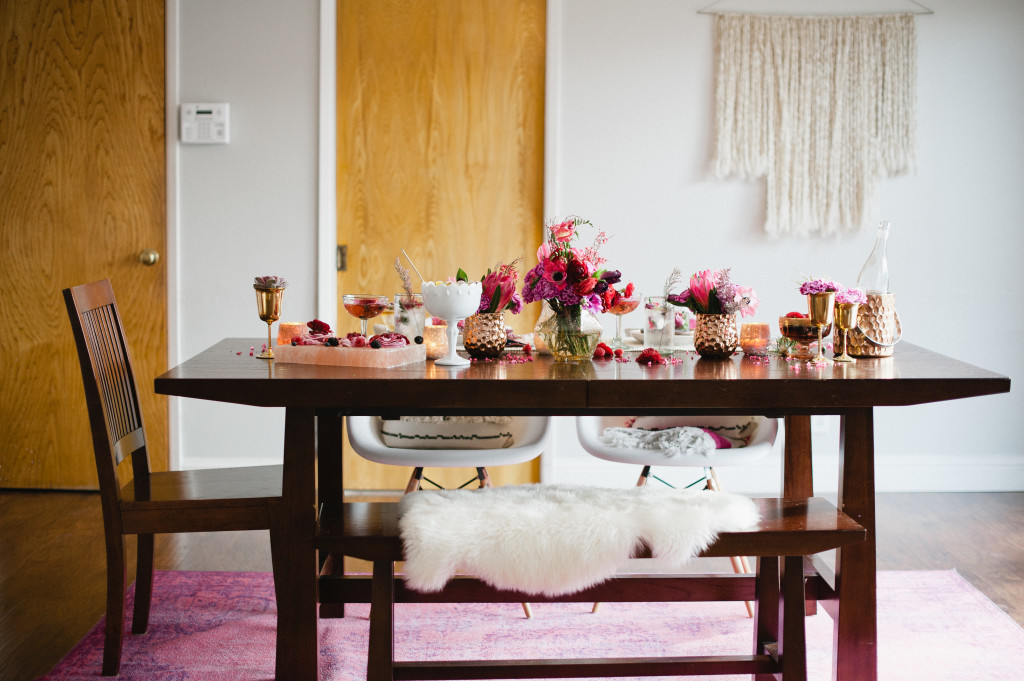 This table was made up of vintage finds and modern elements… pinks from light to bright, purples, and metallics like copper and gold… its a fun and bright modern valentine's day palette.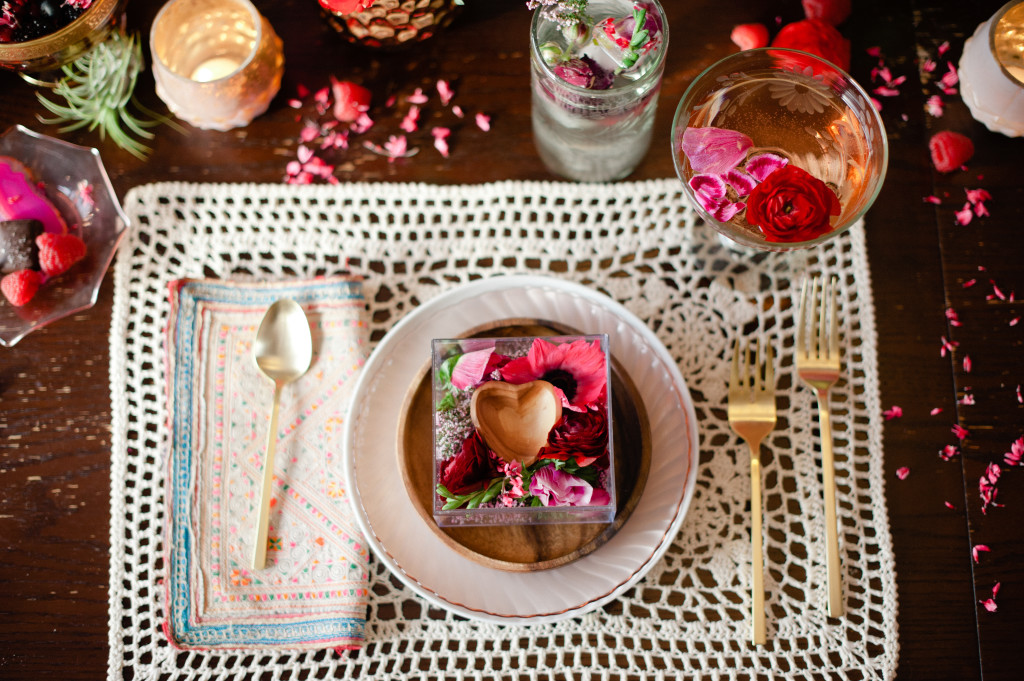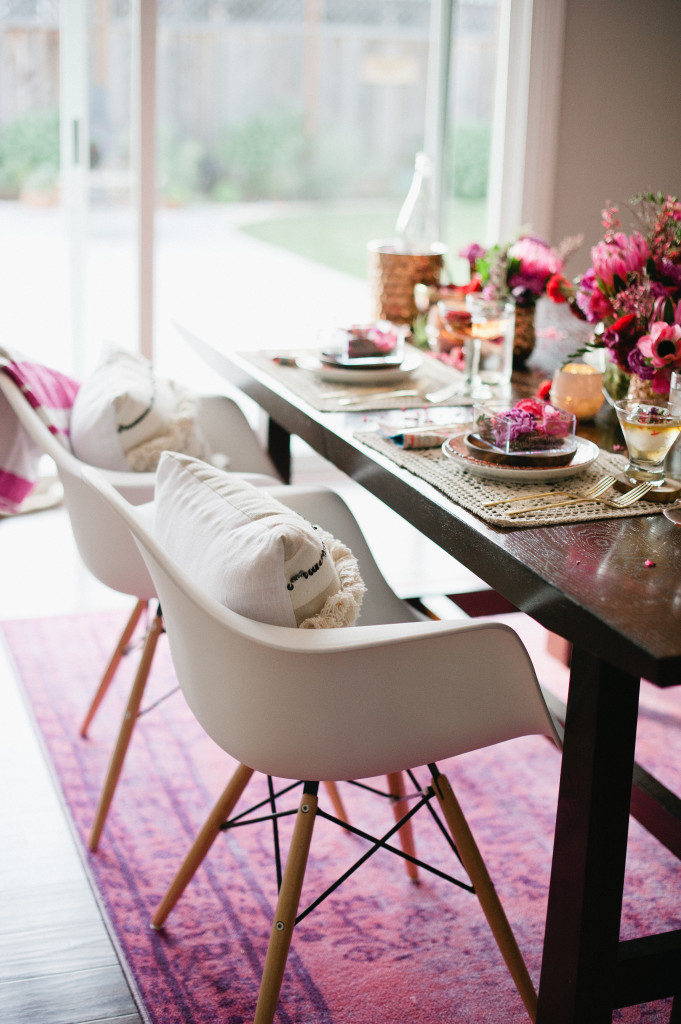 I swooned over the beautiful arrangements that Natasha Kolenko created… fun bright colors that paired perfectly with this table. Currently obsessing over protea flowers, and love how they look perfectly at home on this table.
So excited that spring is around the corner, in love with all this bright pink in my home!
Love! Love! Love!
I used gold vintage goblets that I found at the antique fair a couple years ago with purple succulents and magenta + plum carnations sat on top of them.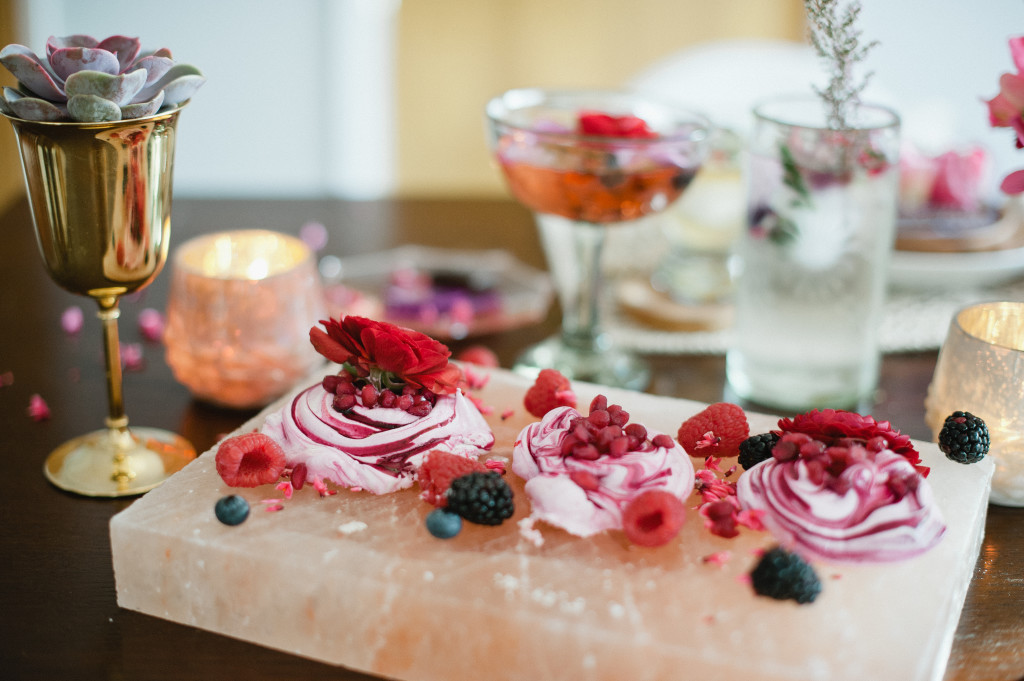 How cute are these little wooden hearts from the The Little Market? I gently placed them on top loose flowers inside an acrylic square box. It adds a fun touch to your place setting.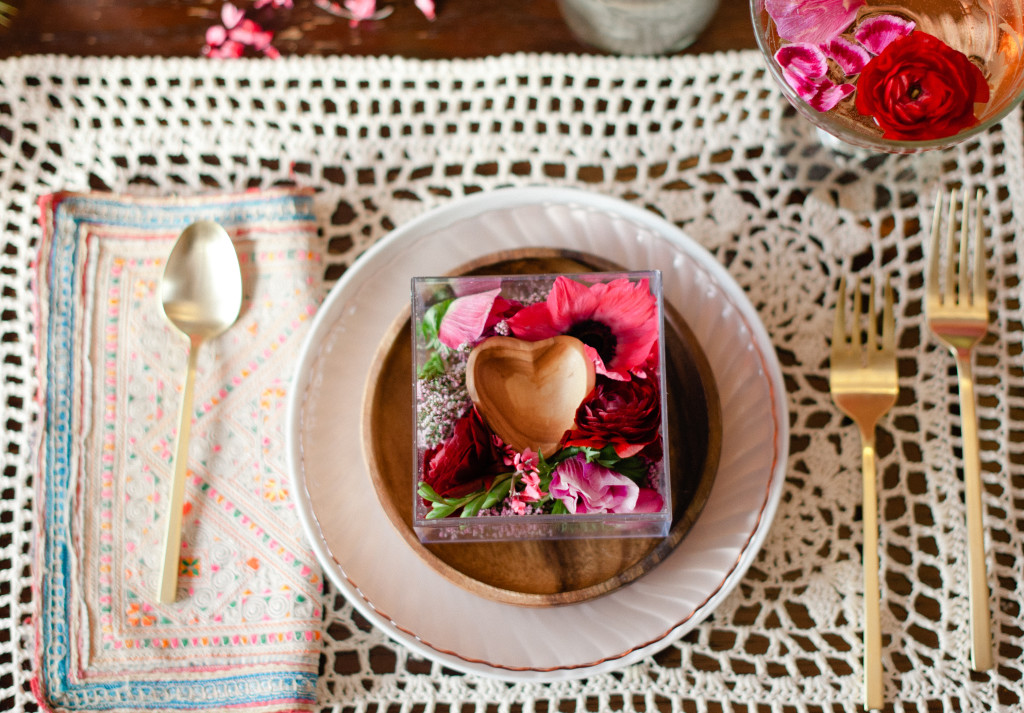 To get this look…
Start with a fun placemat, I used this World Market Cotton Crocheted Placemat (its currently sold out, but this placemat would work as well), but you can incorporate color here as well!
Use an everyday small salad plate, layer with a clear glass plate (I used my own pink depression plates, you can find a lot on etsy), and one more texture plate. I used these wooden plates to go with the small wooden heart.
There are so many different ways you can go here, be creative!
Maybe my favorite part of this table, are these to die for glassware from The Little Market! I love the etched floral artwork on them! These have become a staple glassware in my home.
Gold Flatware  + vintage hmong napkins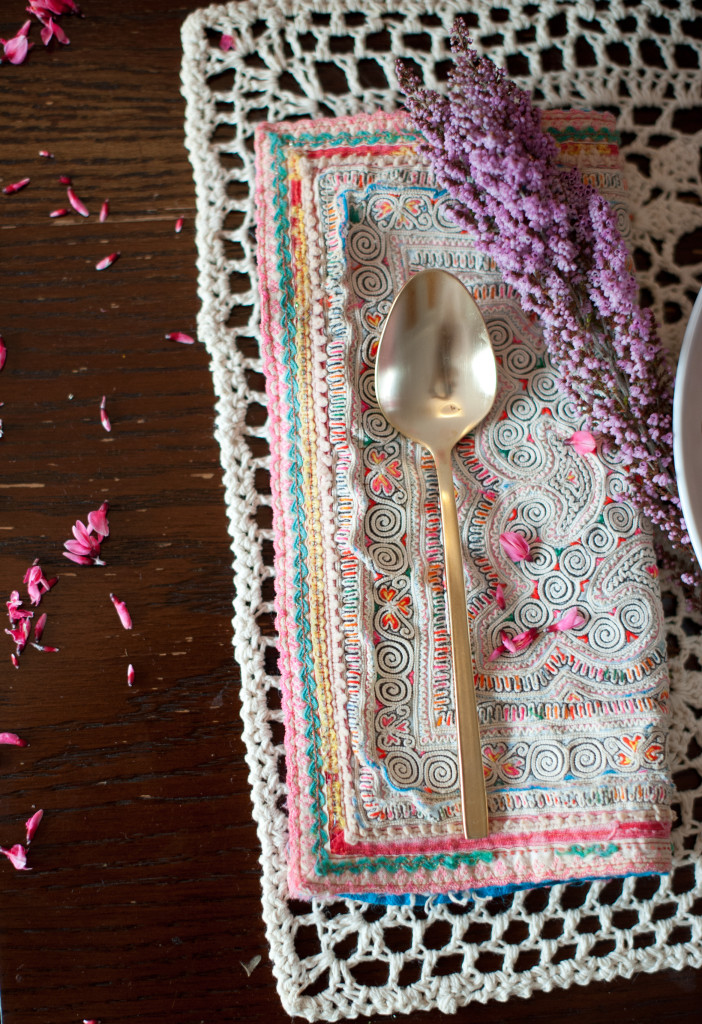 Add some pretty tea light candles, and sprinkle some flowers on the table, and you are ready to swoon your date!
Flower ice cubes, yes please!
A little rosé for you…..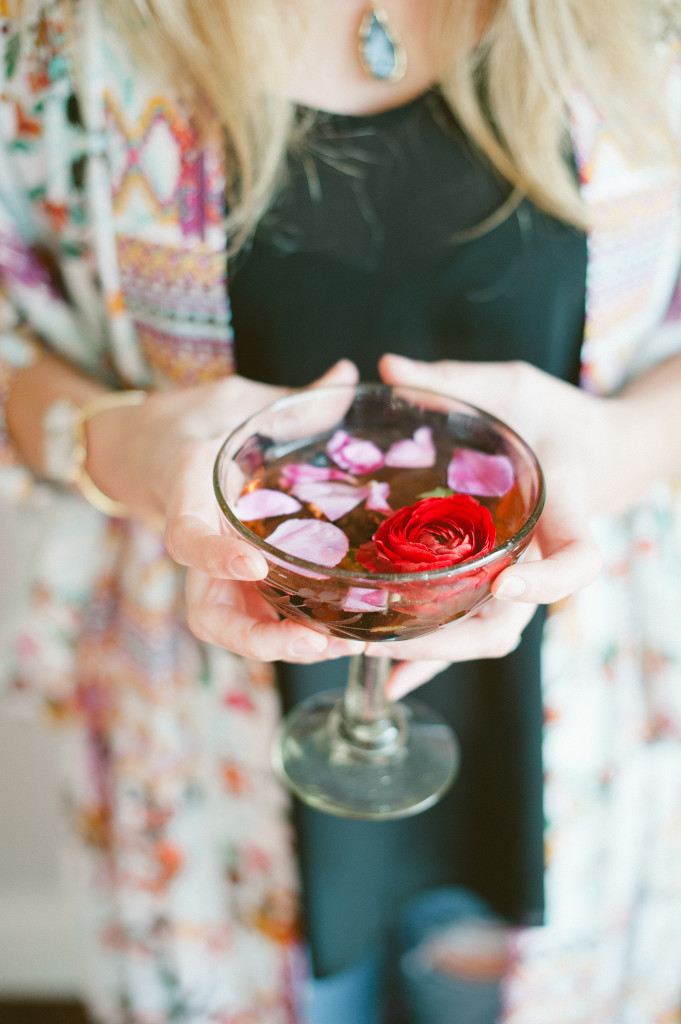 A whiskey for him….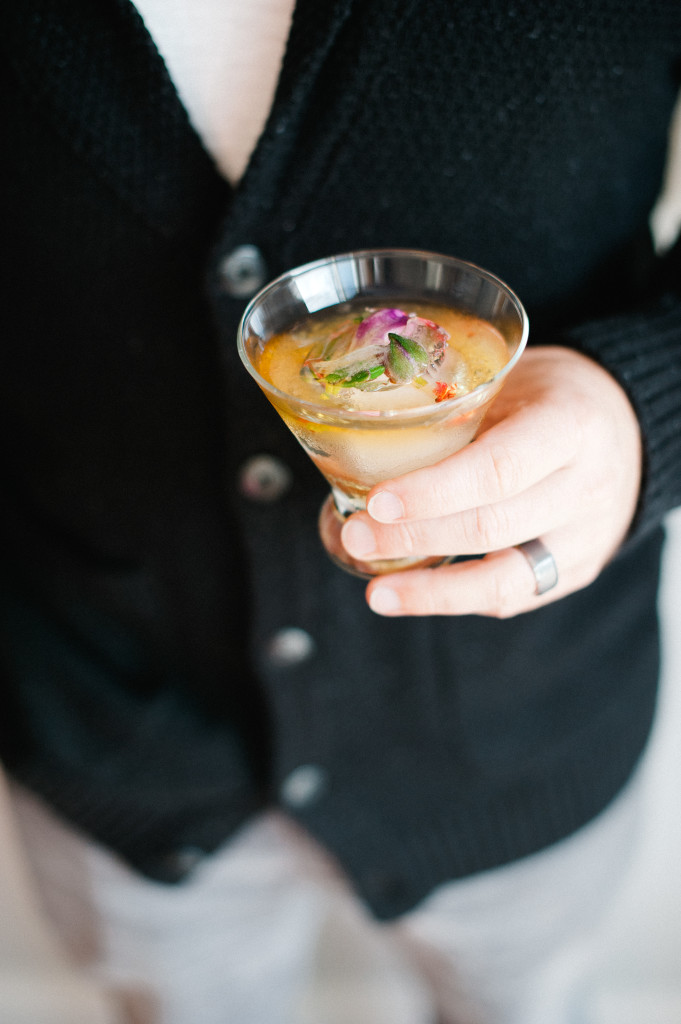 Looking to add some fun color to your home for the month of love?
Try adding some colored pillows + fun pink blankets (or keep them up all year long like I do)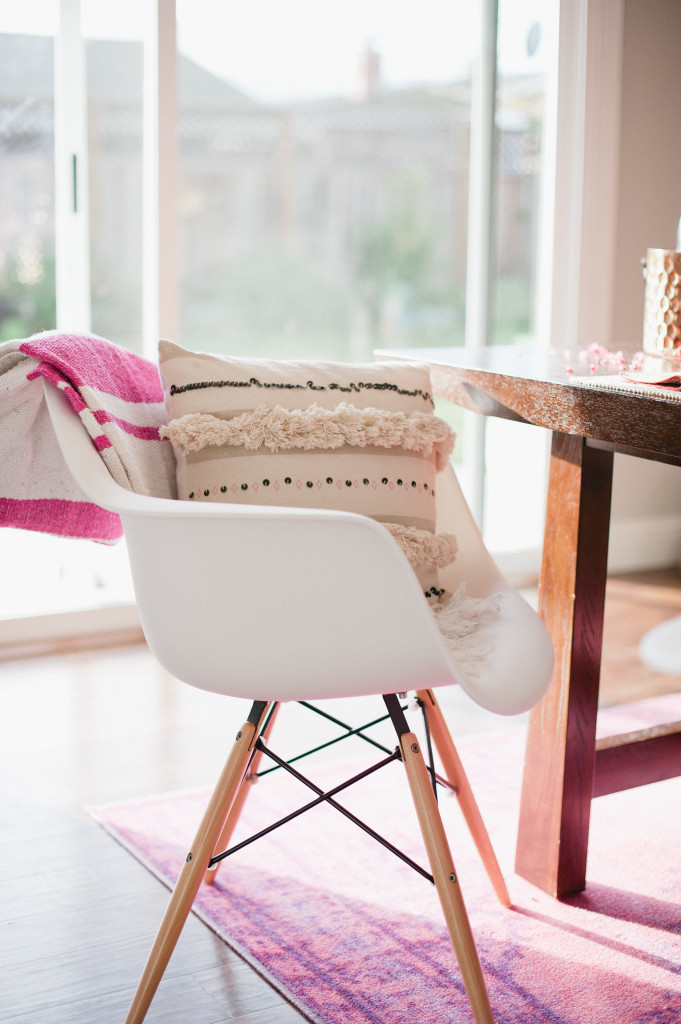 best addition to the table….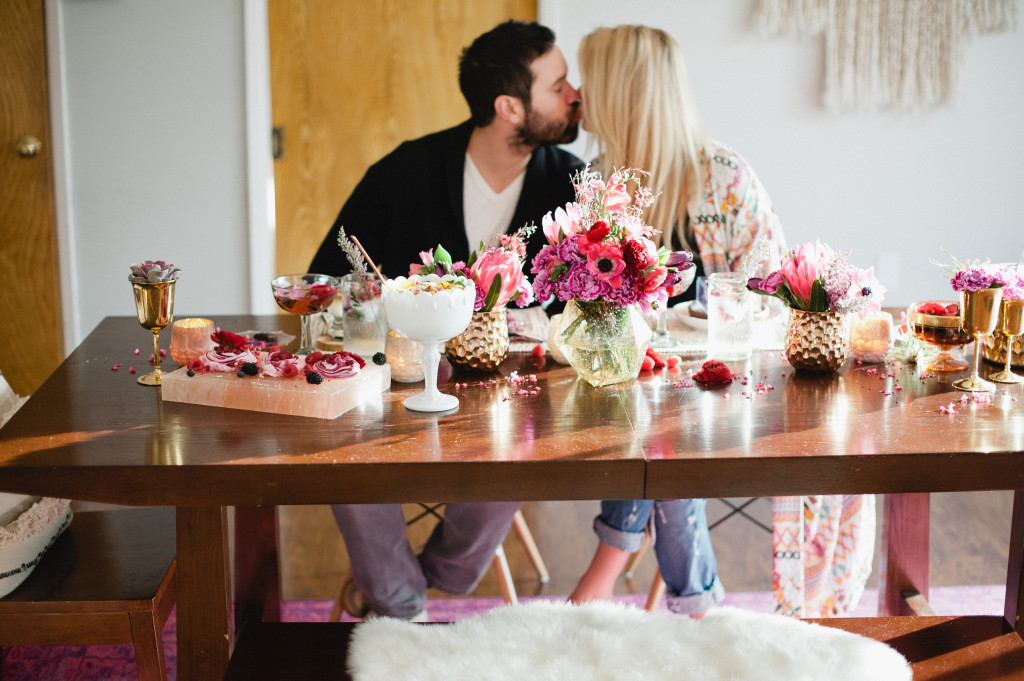 your valentine!
Doing dishes are always a bit more fun that night…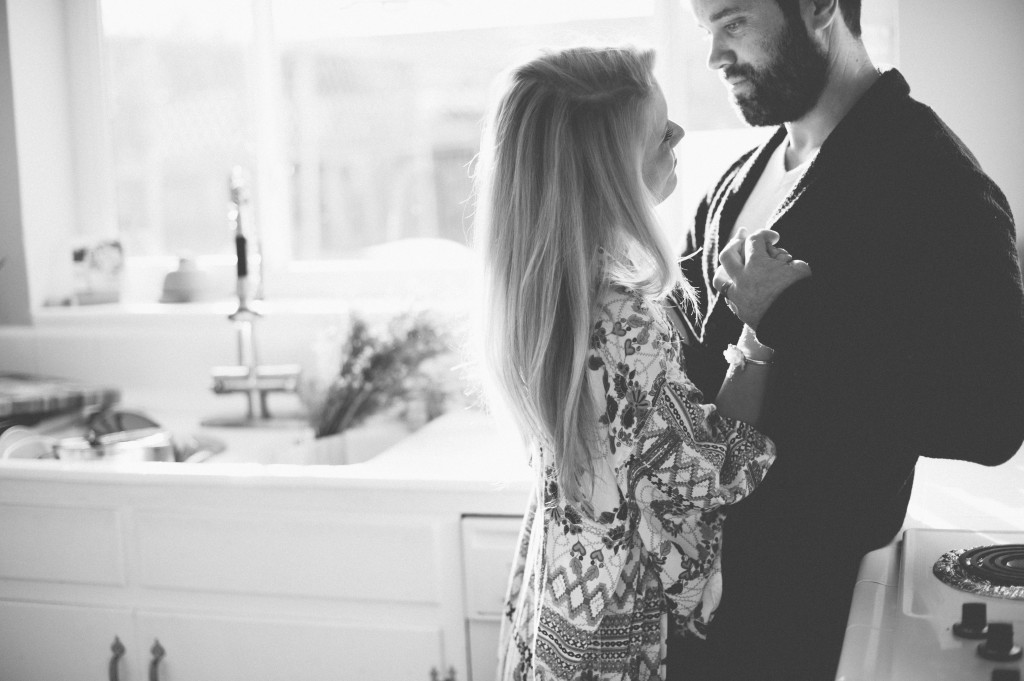 So who's in for date night!?!