Lemon Ricotta Pancakes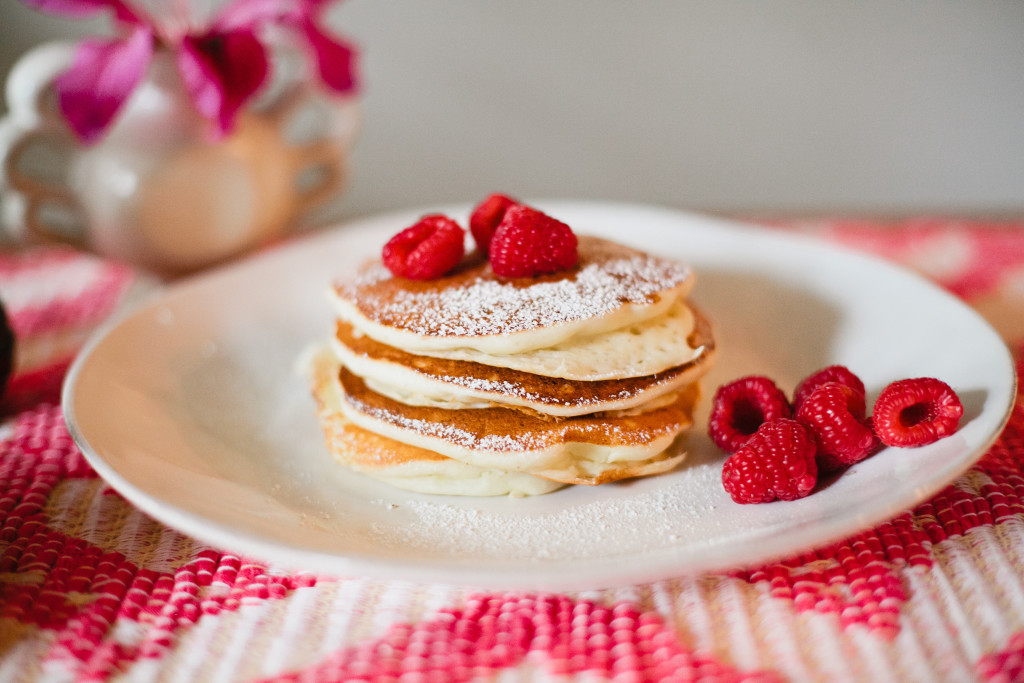 With Valentine's Day on a Saturday this year, what better way to wake up your sweetheart than with breakfast in bed!?  And trust us, these light and fluffy pancakes will knock their socks off!  Just ask our photographer Megan, who went home and made them for her fiancé that very night after shooting!!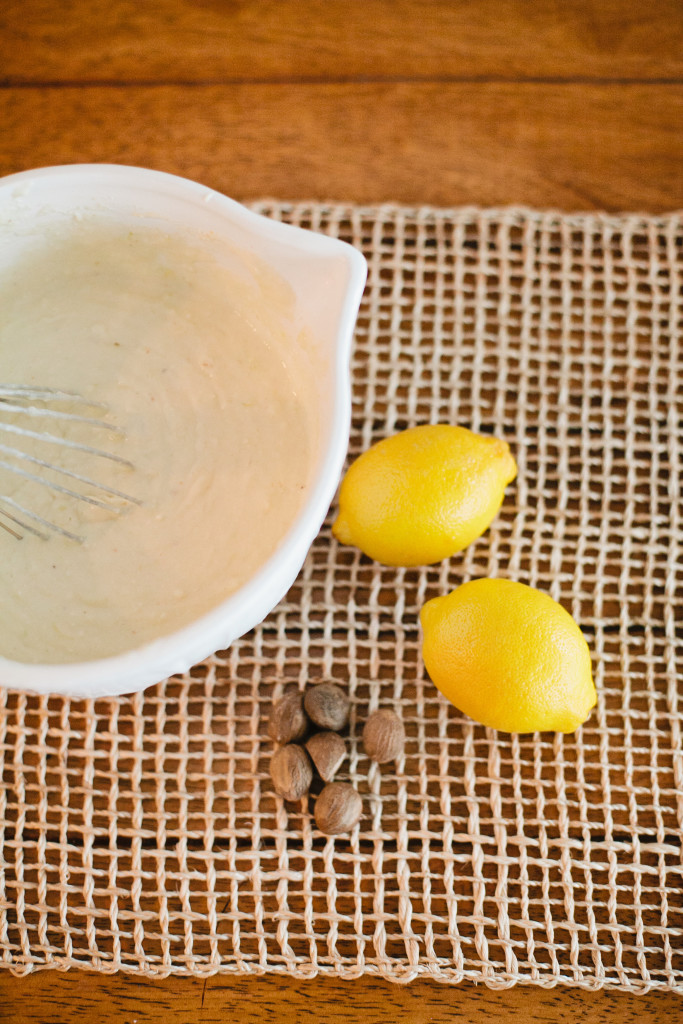 Ingredients
2 cups Bisquick (nice & easy)
1 Large Egg
1 1/4 Cups Milk
zest of 1 Lemon
1/2 cup Ricotta Cheese
Pinch of Freshly Ground Nutmeg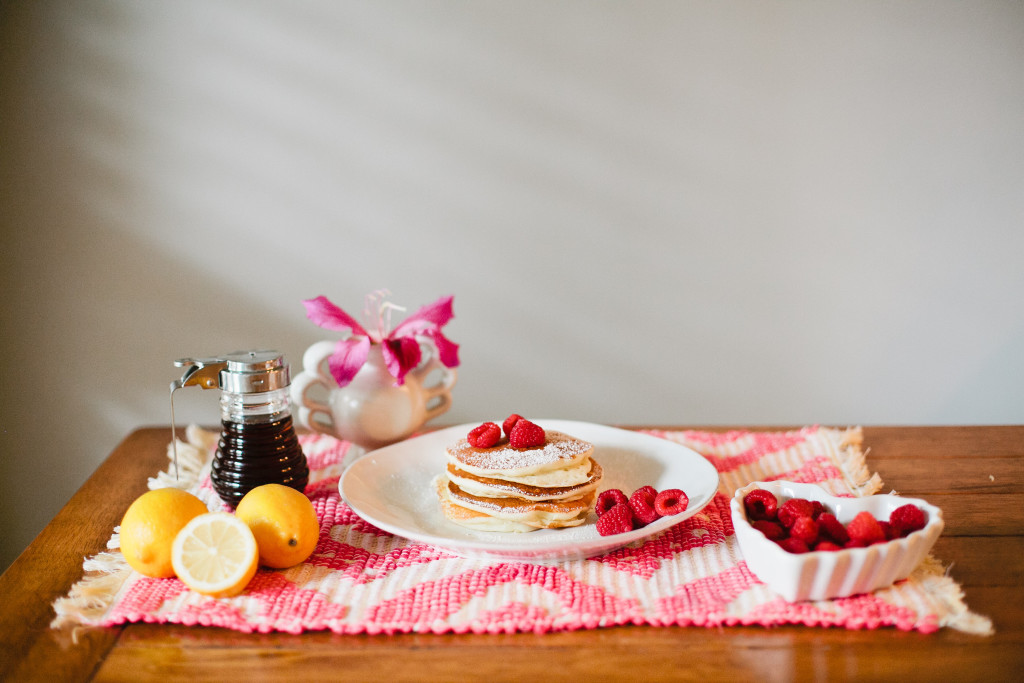 Directions
In a mixing bowl, combine the Bisquick, egg, milk, lemon zest, nutmeg and ricotta.
With a wire whisk, beat until smooth.
Heat a grill pan over medium heat, rub with butter and make pancakes as large as desired.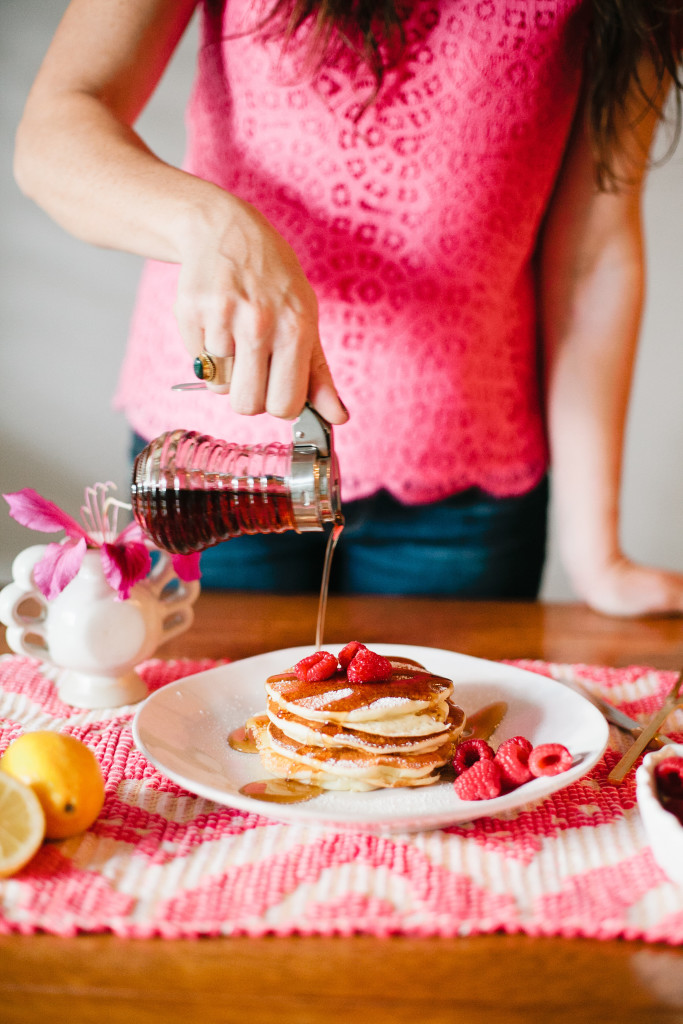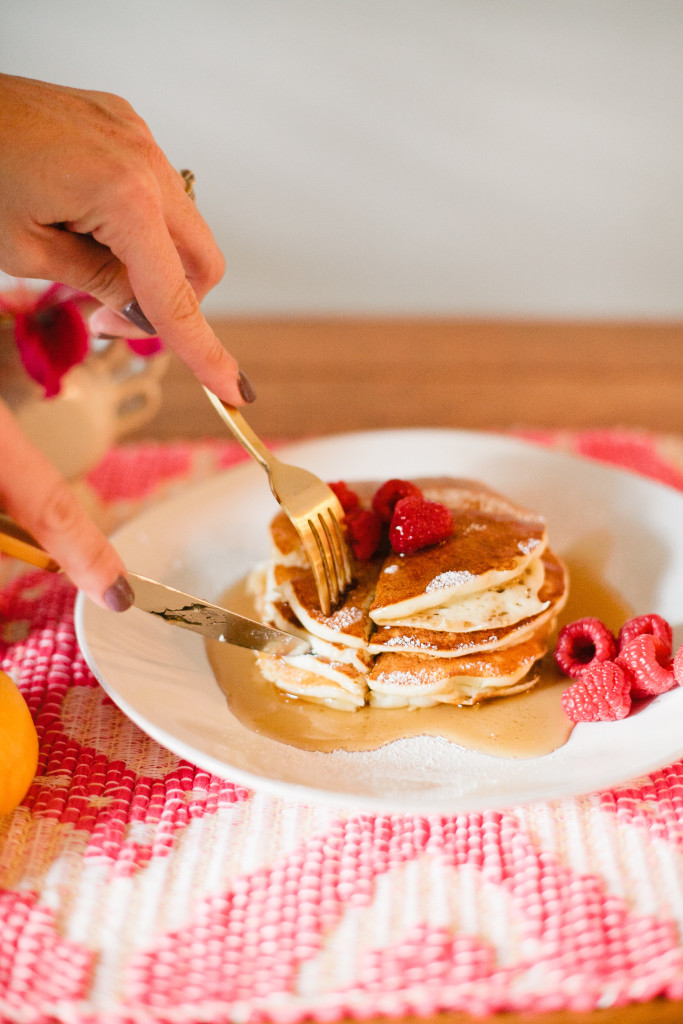 Of course you gotta add maple syrup, butter and if desired powdered sugar…
We love adding raspberries but whatever fruit you prefer!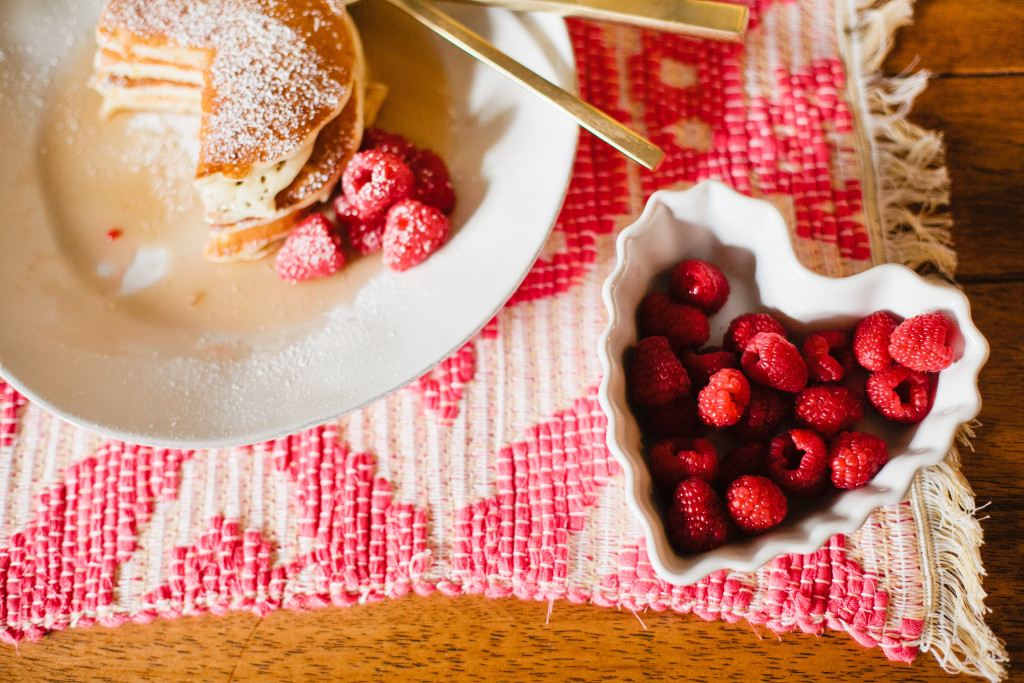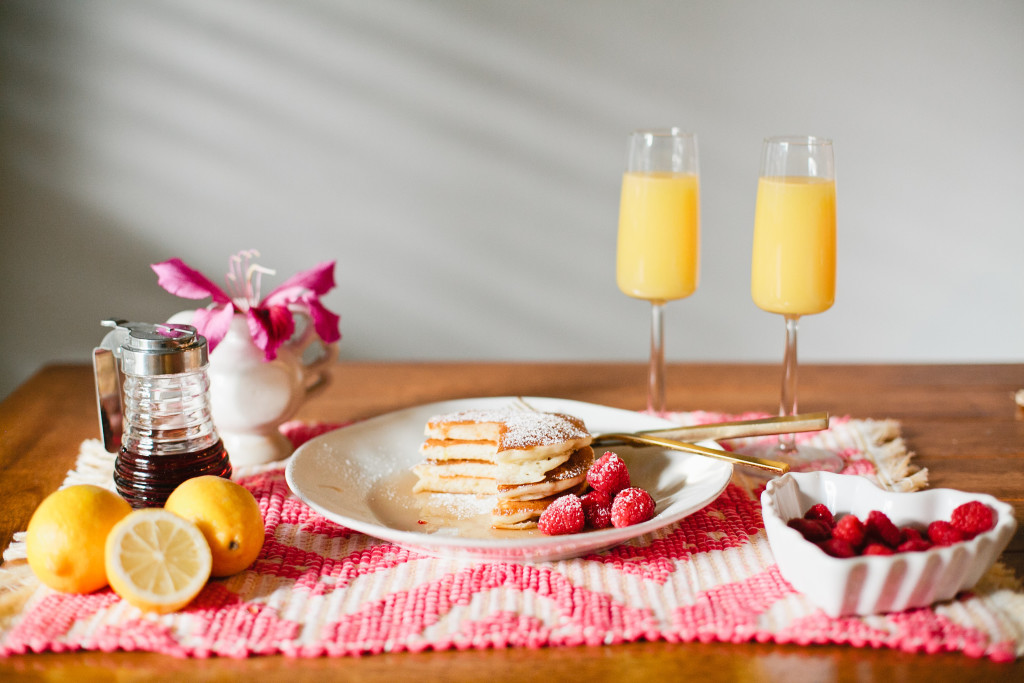 Oh, and don't forget the mimosas!!