With Valentine's Day around the corner, I have been starting to look at Valentine's Day cards for my friends and loved ones. Now, I could just run out to Target and pick out a few cards that tickle my fancy but seeing that Valentine's Day is my favorite holiday I wanted to go more unique. I wanted cards that were fun, different, and spoke to each person individually. I knew exactly where to go, my dear friend Meghann Miniello. Most of you have heard and seen Meghann's work on a lot of our events and blog features. Check out some of her work here. She is our right-hand signage lady. We love working with her, we come up with some unusual ideas, and she is two steps ahead of us. Meghann has brought back her dance party prints. A quarterly curated collection of greeting cards and prints, specifically designed to reflect the vibe of that time of year, and delivered to your doorstep.
 This month dance party prints are all about love… Let's hear from the lady herself on her inspiration for some of her prints.
I'm so excited about this month, and it contains five cards (with envelopes) that can be used as Valentines or just for a fun love note. The cards feature my favorite Vincent Van Gogh quotes on love and are fill with blush (because we're all obsessed with it right now) and Pantone's color of the year- greenery! Two other art prints included this month- Heart of Palm is a photo collaboration with amazing photographer Carlie Statsky, adorned with my lettering for fun.  Hey Lover can be used to uplift your love or just a reminder to give yourself a little love too.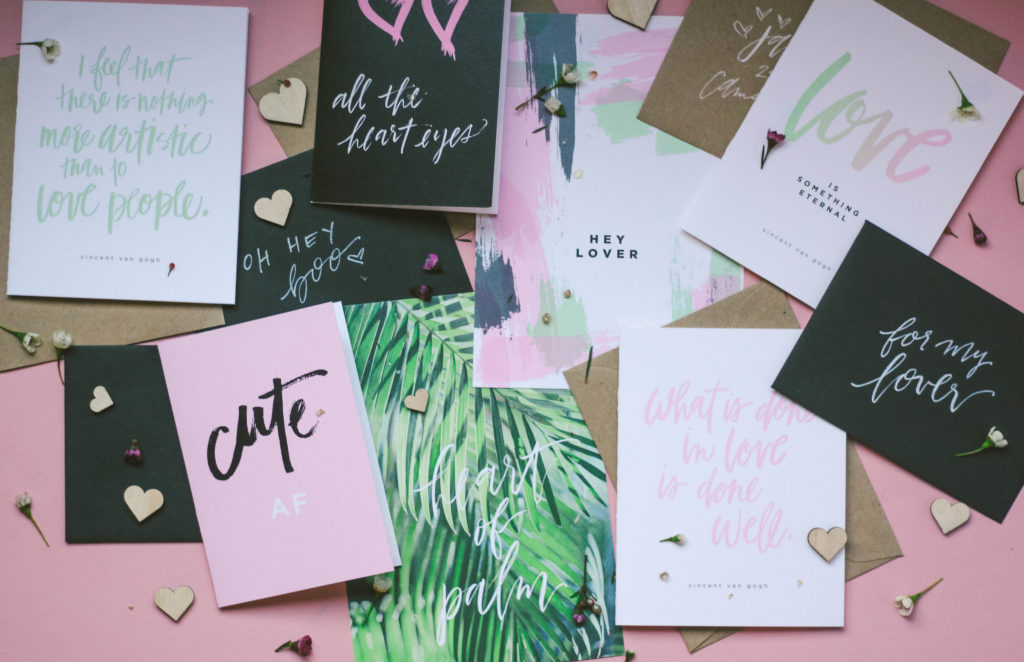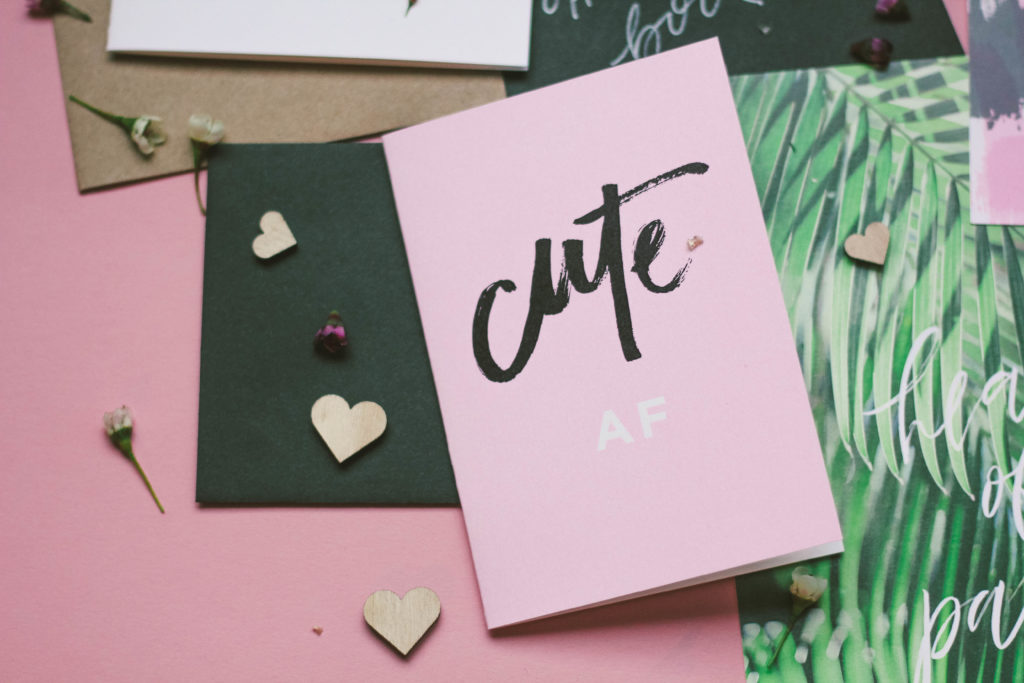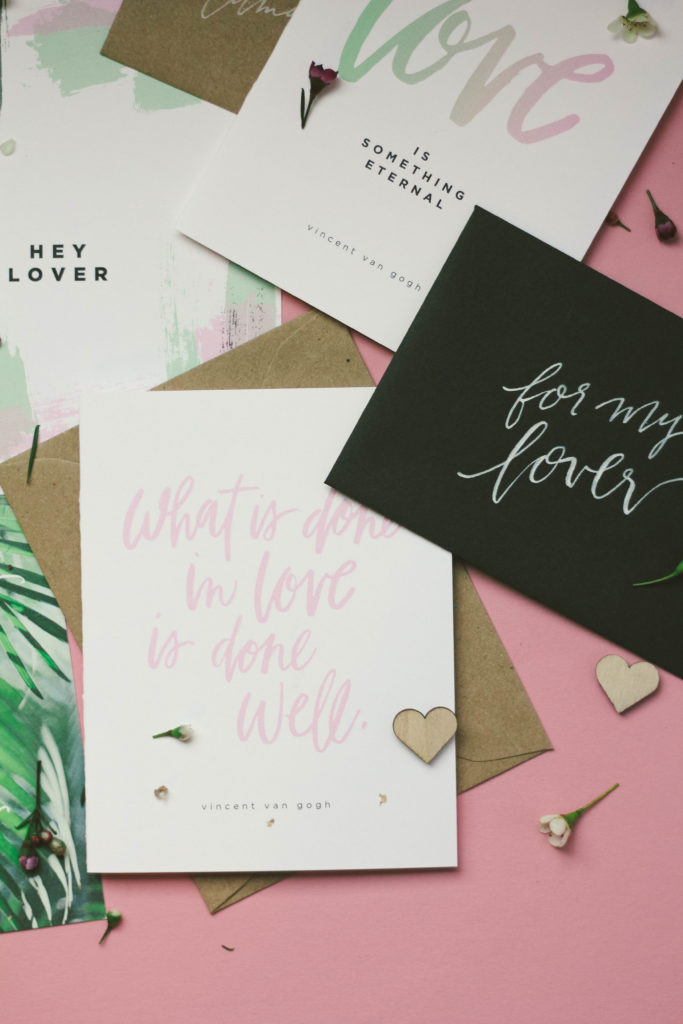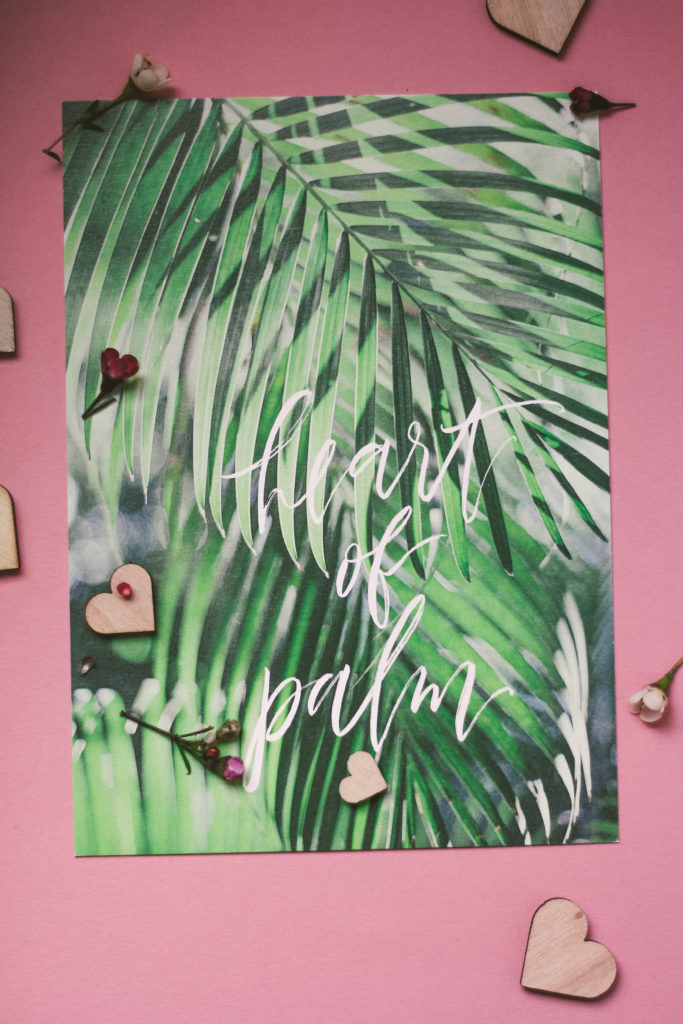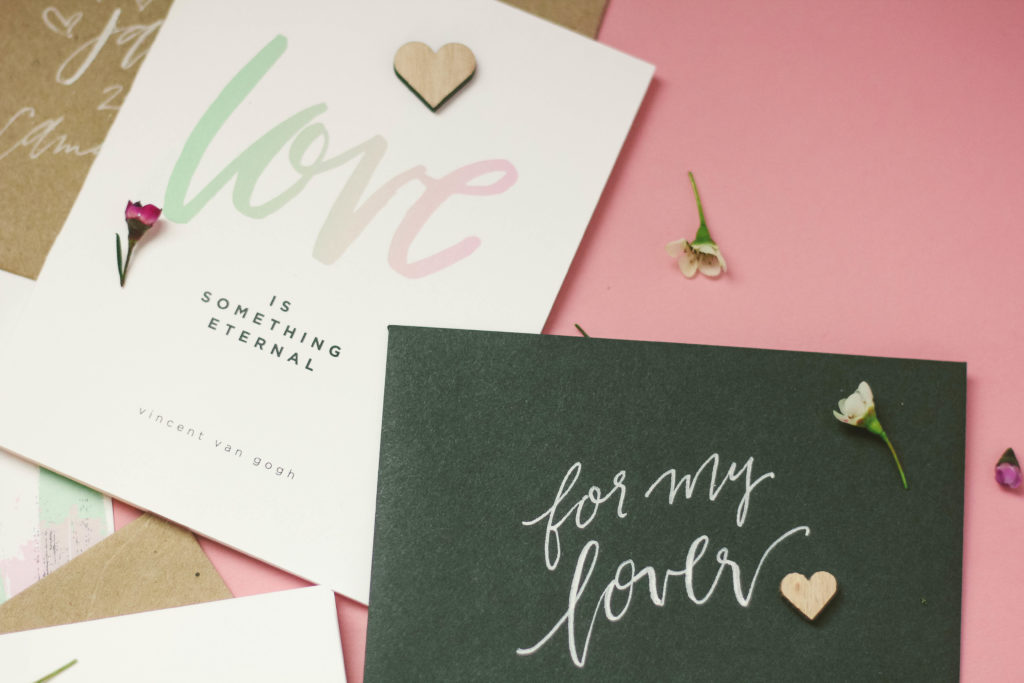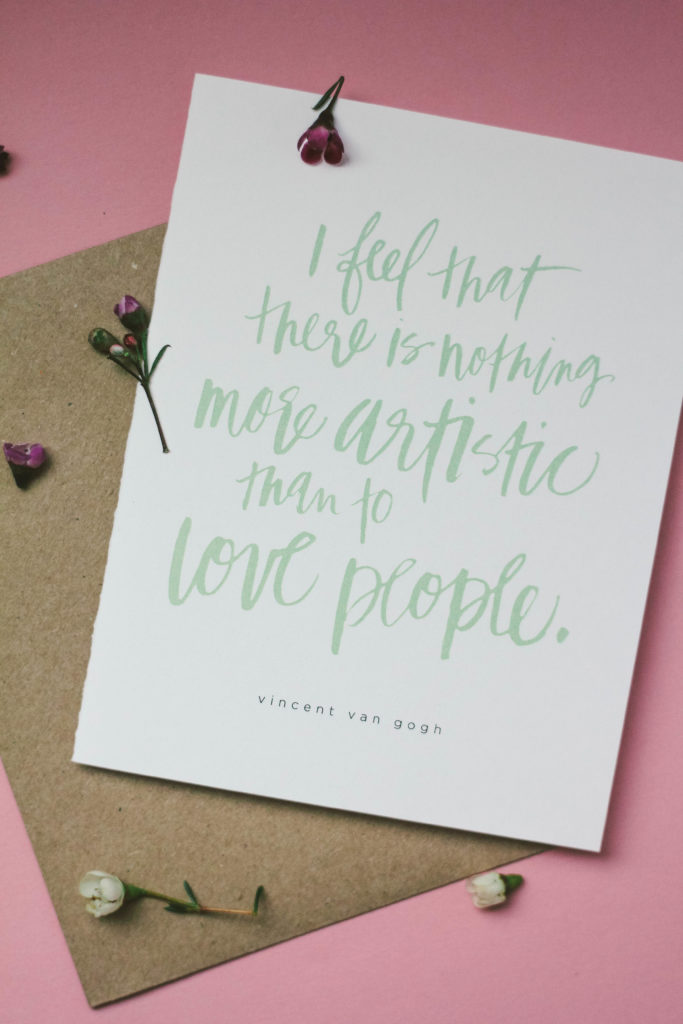 Can't get enough??  You can buy an option to get the dance party prints all year long. Sign us up! 

Thanks, Meghann!
xx
Abby